For any student, your most important setup is your desk setup – you know, the place you spend hundreds of hours each semester. Create a cozy and calming environment where you can study, stay productive, and be distraction-free to accomplish your tasks and goals.
Whether you're looking to upgrade your current room, or if you're moving into a dorm for the new semester, we've compiled some of the best college desk setups and must-have essentials for you to draw inspo from!
Want more student setup ideas and recommendations? Join our mailing list ✉️
College Student Desk Setup Ideas
Minimalist College Desk Setup
Don't let distractions stop you from getting that perfect GPA you've been working all semester for. Declutter your desk setup by only keeping the absolute essentials on it, and even give your devices a digital cleanse by removing any unnecessary apps and files. To go the extra mile, adding a monitor arm clears up even more space on your desk.
Pictured: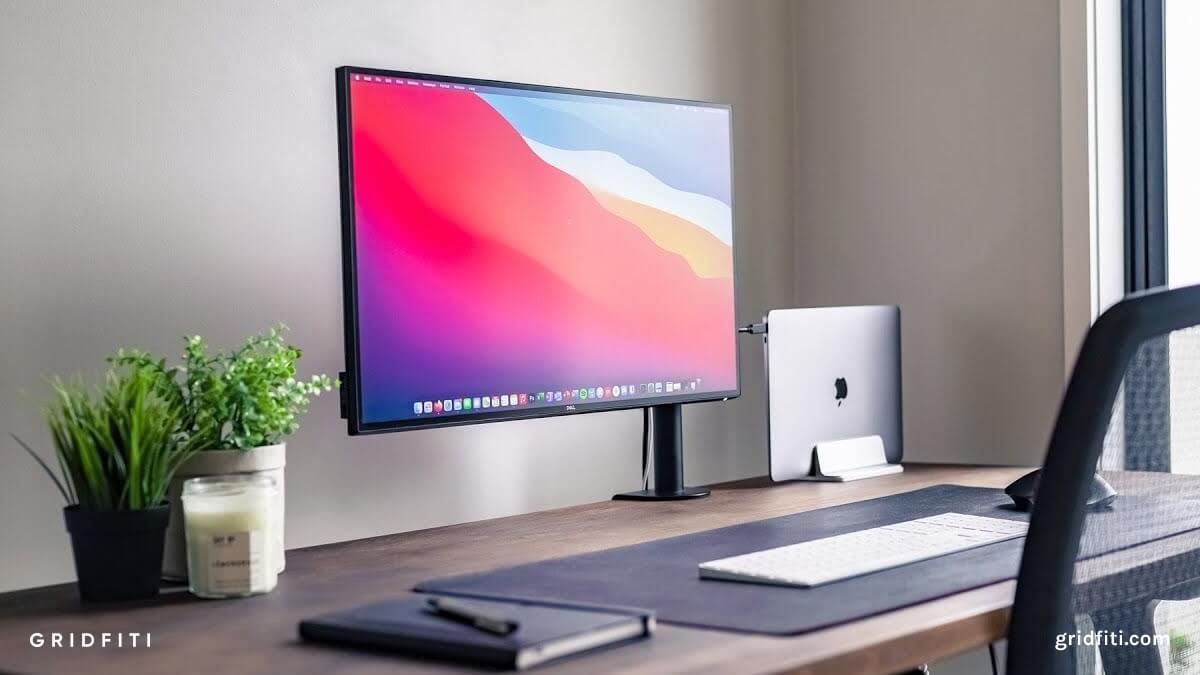 Image by Created Tech
College Student Standing Desk
During jam-packed study days, anything that can change up the routine is welcomed. Keep the juices flowing and your days less sedentary with a sit-and-stand desk setup. Don't forget an anti-fatigue floor mat for maximum comfort!
Pictured: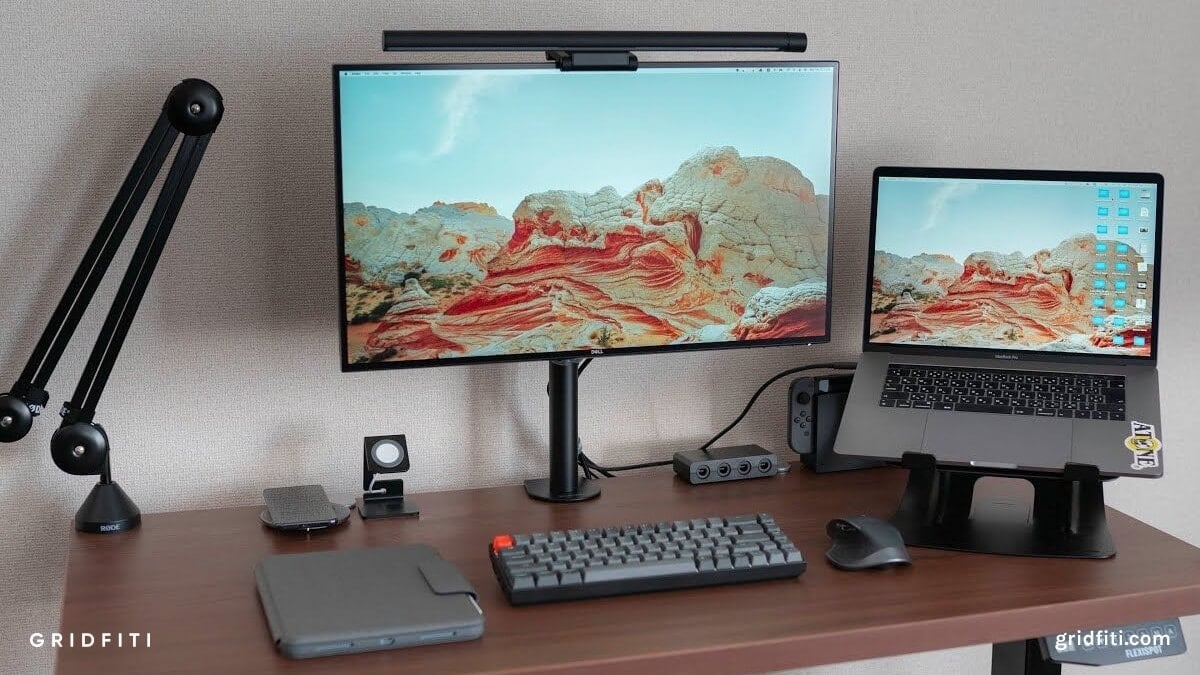 Image by Peace Gates
College Dorm Desk Setup
Make your dorm feel less like a dorm with a proper dorm room desk setup! Add a minimal table along with some modern LED lights to brighten up the space – no matter what size of room you're working with. Add your personal aesthetic and style by incorporating some home office wall decor, too.
Pictured: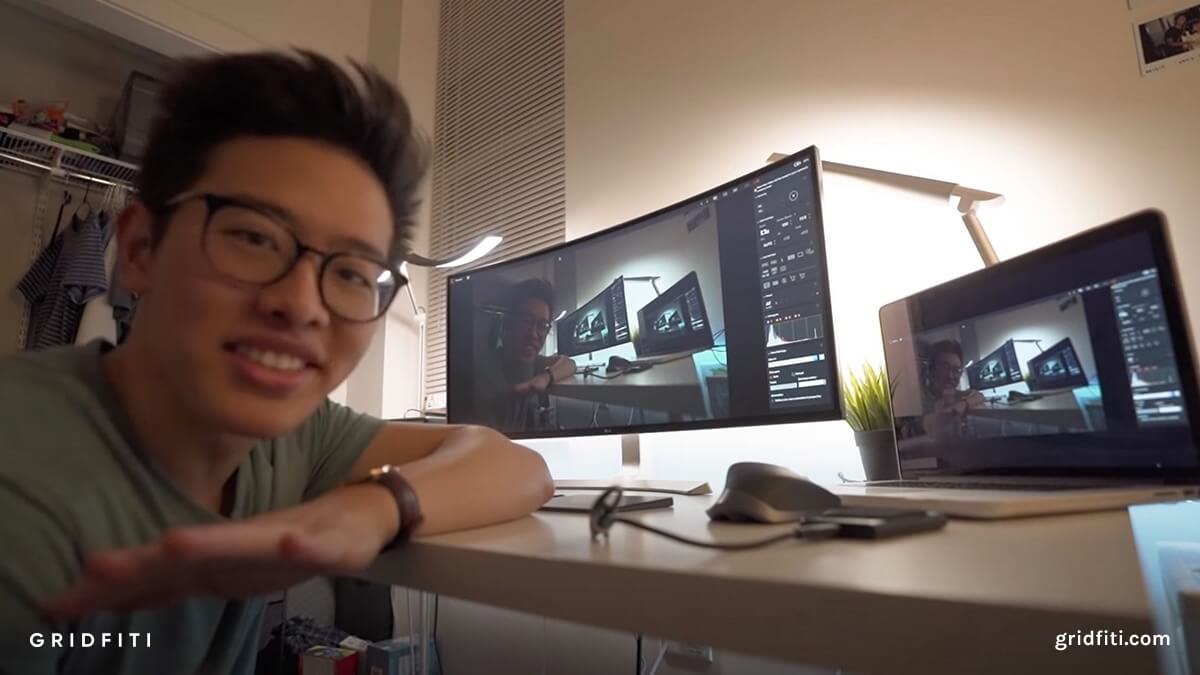 Image by Elliot Choy
iPad Study Desk Setup
If you're always on the go and need a portable college setup to get you through the semester, you can't go wrong with an aesthetic iPad setup. With an iPad desk setup, you can easily bring your studies along with you to your local coffee shop, library, or even just to the living room couch. For more aesthetic desk ideas, check out our full roundup here!
Pictured: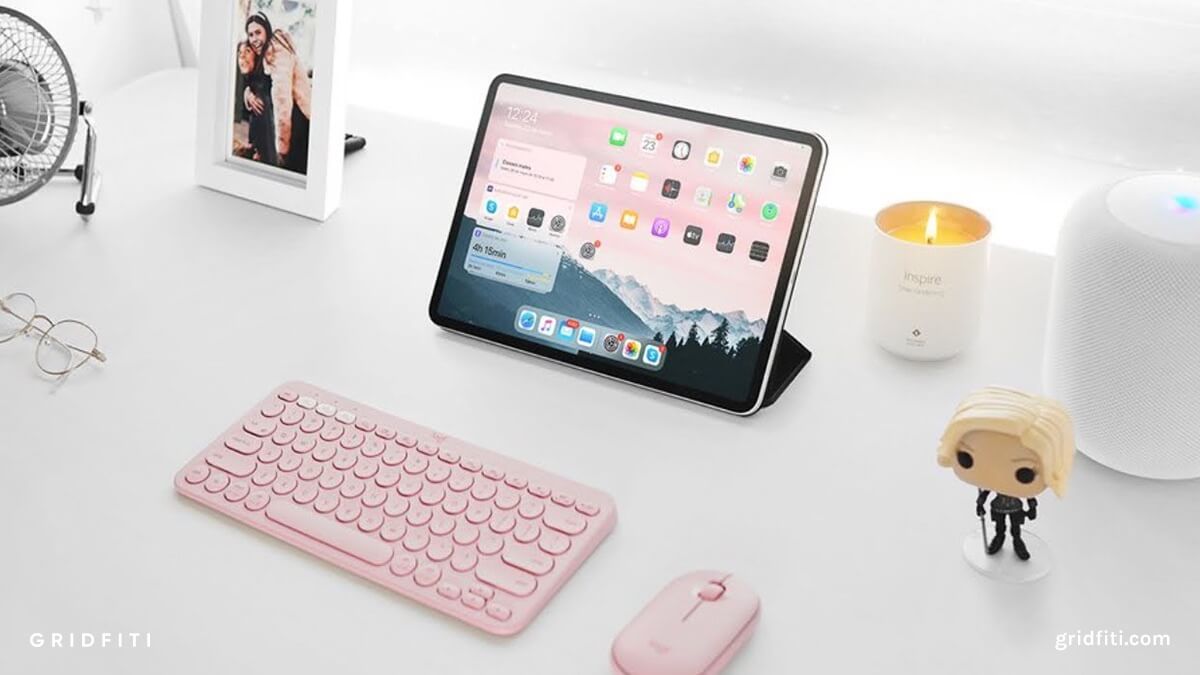 Image by Nikias Molina
College Laptop Setup
If you're in college, you probably also have a laptop for note-taking, getting assignments done, submitting papers, and everything in between. Setting up a laptop home base for your desk setup is a great way to have a dedicated workstation for you to get things done and add some more screen real estate so you're able to multitask.
Pictured: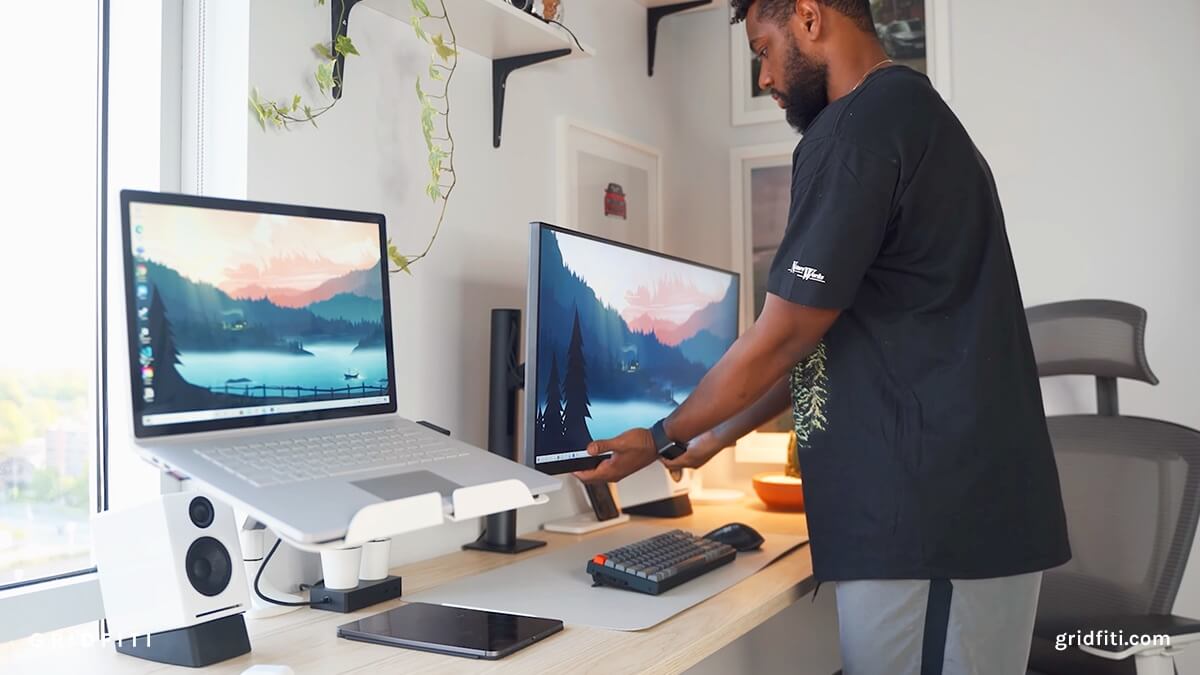 Image by Gyasi Linje
Student Workstation for Productivity
A major key for basically anything, but especially for college, is productivity. Social circles and social media can be distracting, but simple additions to your desk setup can set you up for success and help you stay focussed. Use tools such as Notion templates, Pomodoro timers, GoodNotes templates, and aesthetic study websites to keep your eye on the prize.
Pictured: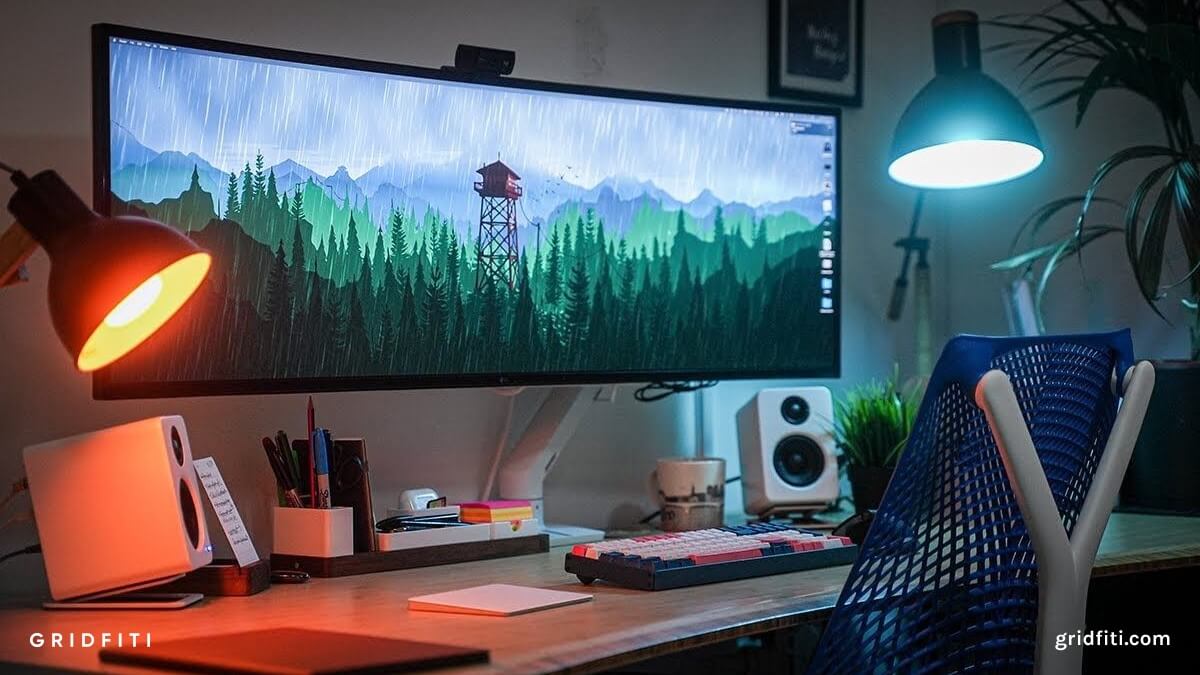 Image by Ali Abdaal
Small College Student Desk
With the range of options for compact desks and chairs, you can easily create the perfect student desk setup in almost any bedroom or dorm room. Choose a simple desk, and stick with the essentials to keep your small space as clutter-free as possible.
Pictured: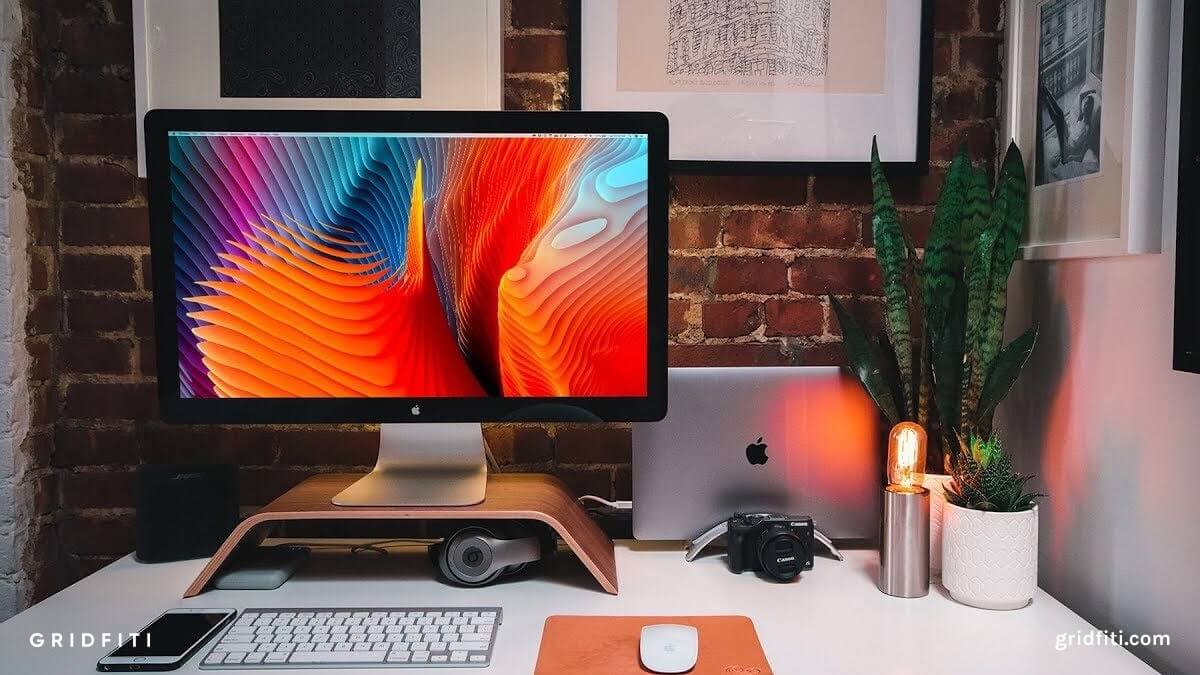 Image by Effortless Gent
IKEA Student Desk Setup Idea
Both affordable and modern, IKEA is the go-to when it comes to everything home decor – especially when it comes to student workstations or even gaming desk setups. Customize your tabletop and your desk legs and even add a pegboard desk organizer to make use of your wall space.
Pictured: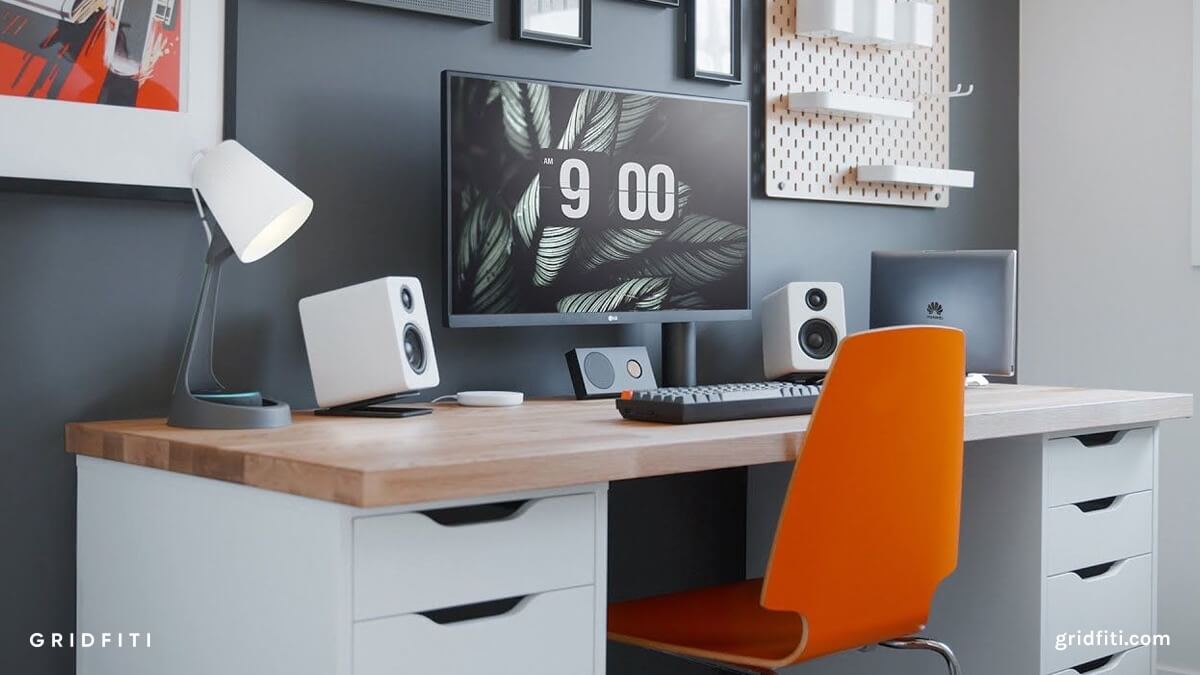 Image by Justin Tse
College Desk Setup Essentials & Accessories
Now that you've checked out inspo for different setups, here are some must-have (or great-to-have) products to deck out your student setup:
Best Desks for College
College Desk Chairs
Student Laptop, Desktop & Tablet
Monitors for Students
Student Keyboards
Student Mouses
Desk Accessories for College Students
Do you have any college desk setup ideas? What else would you include in a student desk setup? Let us know in the comments below!
Gridfiti is supported by its audience – when you buy something using the retail links in our posts, we may earn a small commission at no additional cost to you. We only recommend products we would use ourselves and recommend to our friends and family. Read more about our affiliate disclaimer.