Formula 1 is the pinnacle of motorsport, bringing together the greatest in automotive innovation, driver skill, team strategy, and thrill. In its over 70-year history, F1 has brought us stories of modern day heroes wielding their monstrous race cars towards the finish line and podiums of the racetracks of the world.
From Lewis Hamilton's 100th race win and McLaren's Gulf Oil liveries, to wooden racetrack wall fixtures and vintage posters throwing it back to the heydays of Monaco and Nürburgring.
There is not a moment, story or racetrack from F1 that can't be displayed in your space through Formula 1 wall art. Whether you're outfitting your car-themed desk setup, garage, or bedroom, we've gathered F1 wall art pieces that encapsulate the pinnacle of motorsport, and are sure to make a statement. Check out our favorites to get started!
Want more inspo for F1 and automotive decor? Join our mailing list 📮
F1 Race Car Wall Art Prints
From the blacks and greens of a Mercedes AMG Petronas, to the reds and whites of an 80s Marlboro McLaren – we love the looks, colors, and stories that F1 cars and their liveries bring. So why not get the beauty of F1 race car posters up on those walls?
Where to start:
F1 Canvas Wall Art
Looking to make even more of a statement? Canvas wall art can add texture and depth to any space, all while showing off your passion for the sport! Marvel at the magnificence of these machines and transform your walls with a quality F1 canvas wall art piece. You can even get your piece in multiple panels for an even more dynamic look.
Where to start: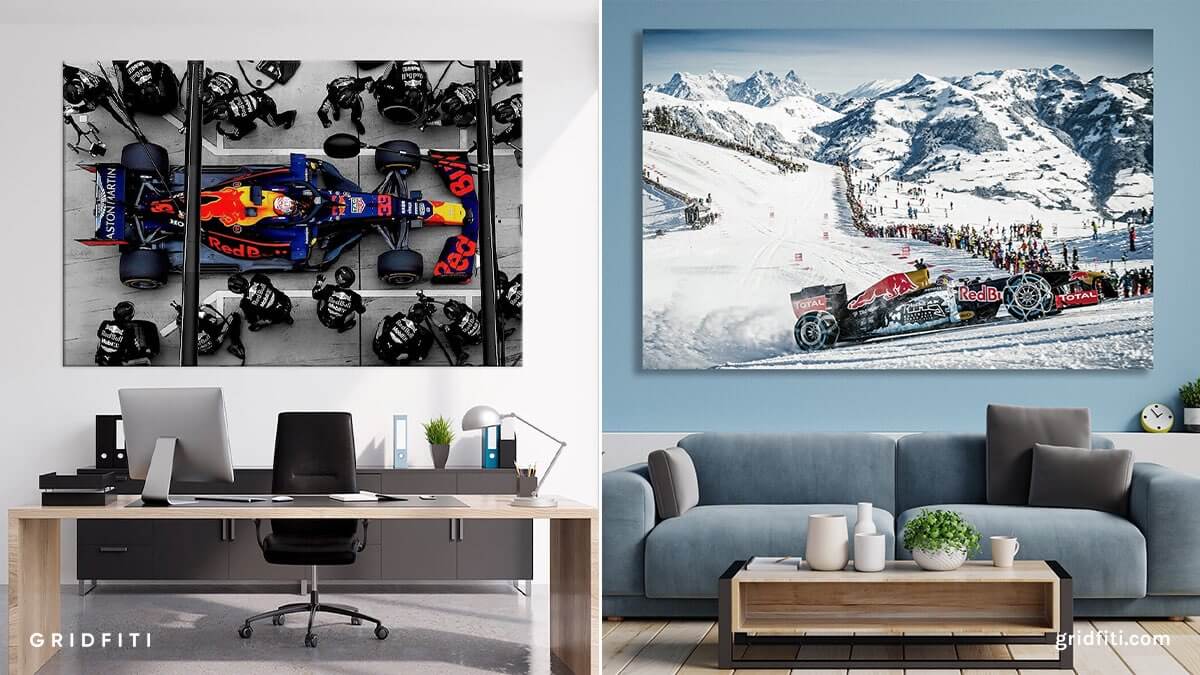 F1 Racer & Driver Wall Art Prints
Do you find you're an obsessively calculated person like Schumacher? A complete risk-taker like Senna? Or a perfectionist like Hamilton? Either way, these F1 racing greats have several poster and print options to display your admiration for their skill and devotion to the motorsport. Check out these F1 racer posters that pay homage to the greats.
Where to start: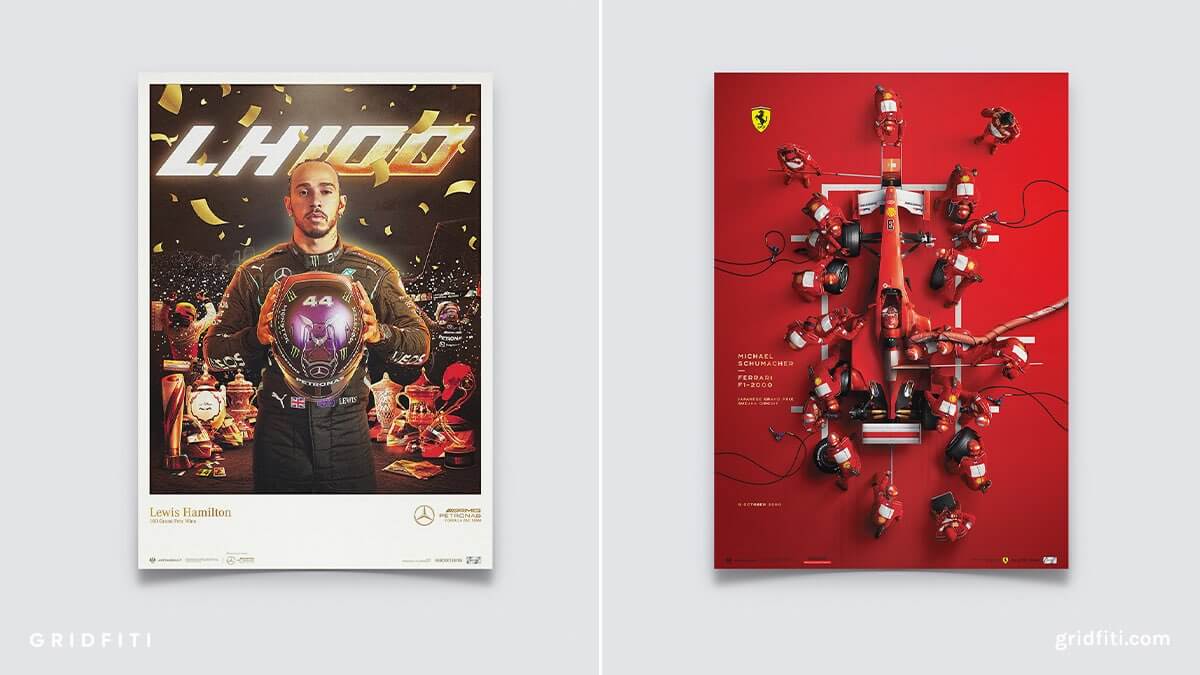 Vintage F1 Racing Wall Prints
Everyone loves a good piece of vintage artwork, and there's no shortage of that in F1 with its long and illustrious history. Over 70 years old, and spanning all corners of the globe, we love the variety of vintage F1 posters that are out there. Whether it be the roaring V12 and V10 cars of past decades, or the exotic locations spanning from Monaco, to Austria, Silverstone, and beyond – check out our favorite vintage F1 race posters for your walls.
Where to start: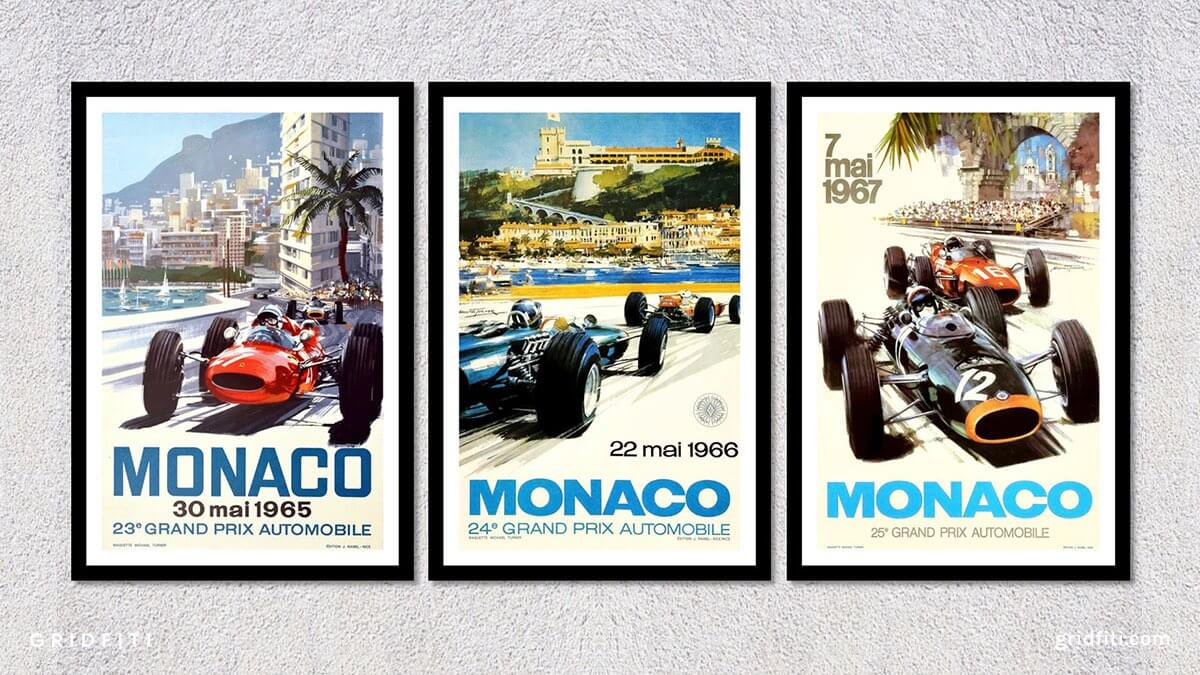 F1 Track Posters & Prints
We see a fair share of wall prints devoted to race cars and racers, but what about the racetracks these epic moments take place on? Check out a few of these poster and print pieces focused in on the iconic F1 racetracks of the world — featuring cool tidbits such as regional info, elevation change, corner details, and more!
Where to start: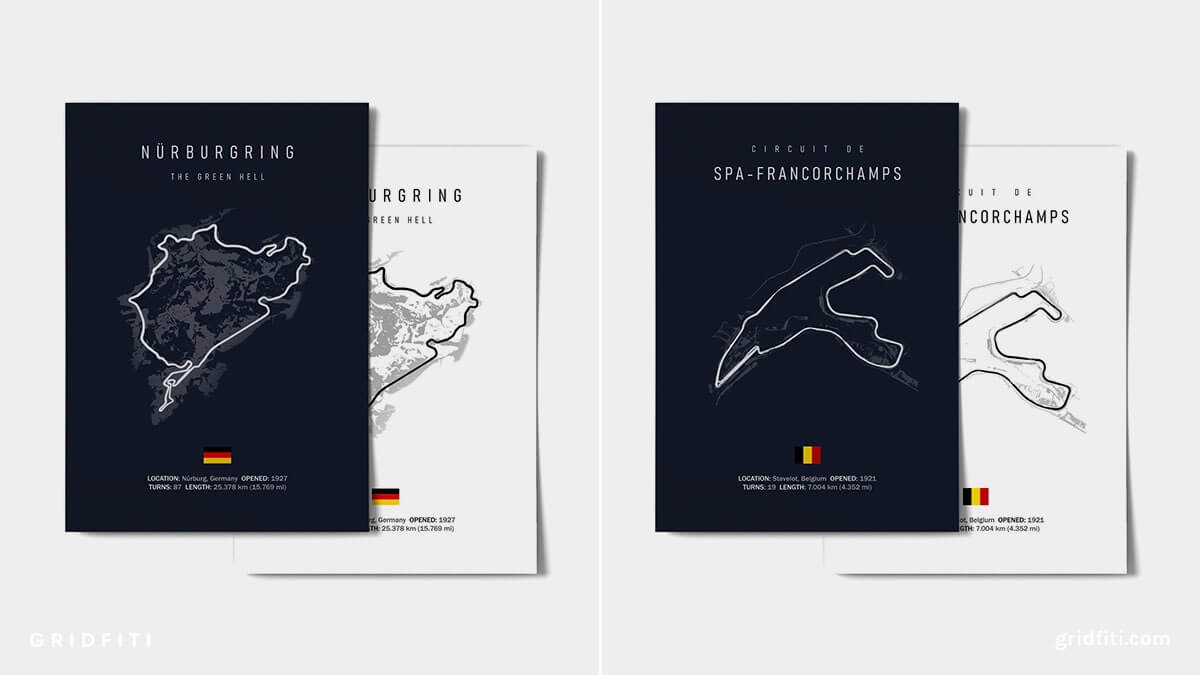 Crafted F1 Track Wall Art – Wooden & Vinyl
Several independent artists and design houses have been creating F1 racetrack wall art with a variety of materials ranging from handmade wood, machined plastic, and vinyl. Check out these dynamic hand-crafted F1 racetrack wall art pieces!
Where to start: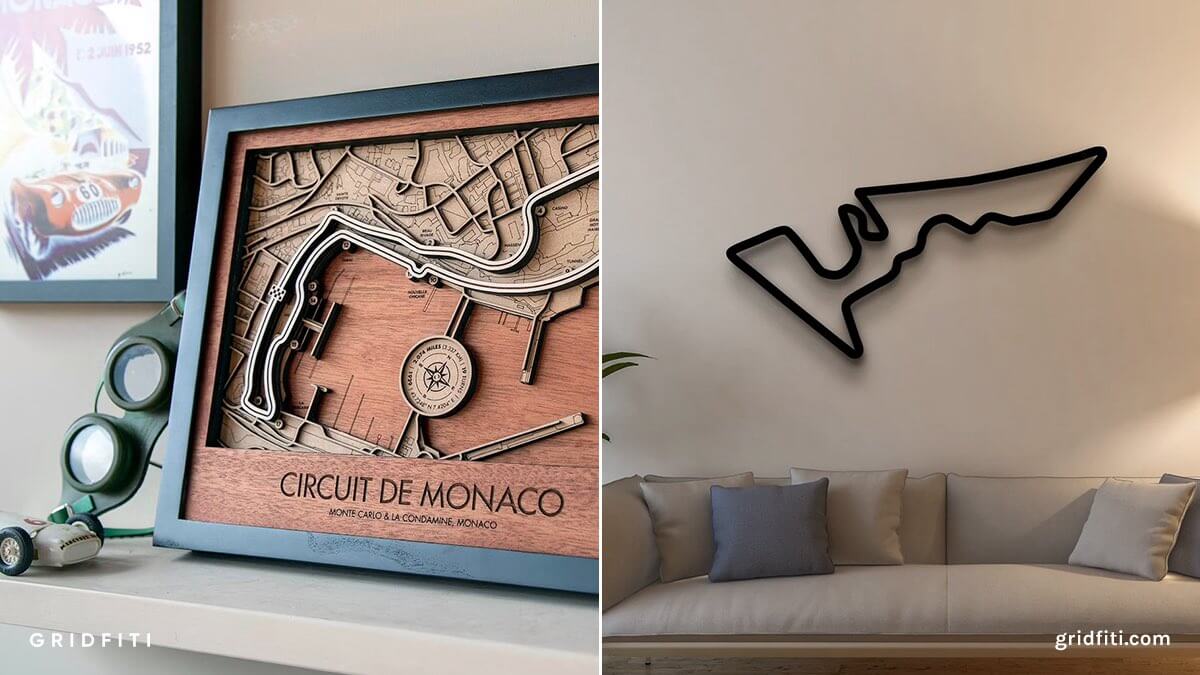 F1 Neon Race Track
Just as you can display F1 racetrack wall art made from wood or vinyl, you can rep your love for motorsport with custom neon light fixtures! Whether you want to gussy up your car-themed desk setup, or add some character to your bedroom, check out these neon F1 racetrack options to light up your space.
Where to start: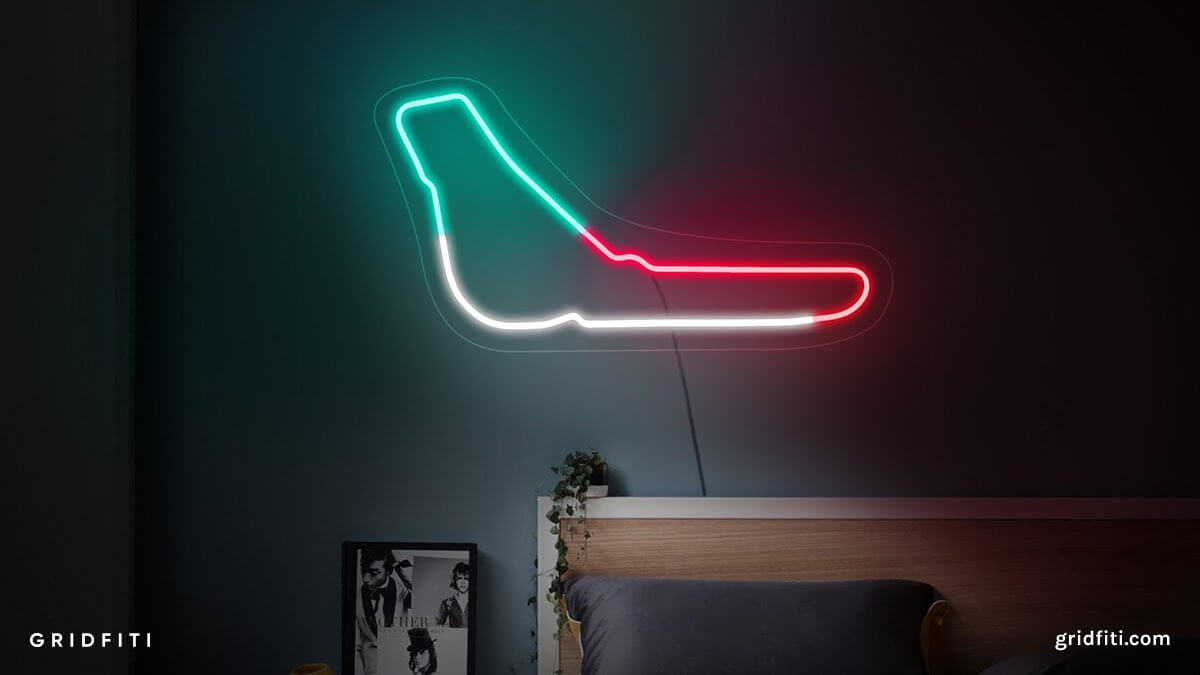 Which one of these F1 wall art pieces would you add to your space? Are there any unique things we're missing? Let us know in the comments and follow our IG: @gridfitiauto
Gridfiti is supported by its audience – when you buy something using the retail links in our posts, we may earn a small commission at no additional cost to you. We only recommend products we would use ourselves and recommend to our friends and family. Read more about our affiliate disclaimer.