When it comes to mapping out our days and living intentionally, it's tough to decide whether to go with a digital planner, or a paper planner.
On the digital side, there are tons of apps and templates to maximize efficiency, and best of all, your planner is accessible from any device. On the contrary, you always need to have a paper planner on you, but you're graced with little to no distraction you'd otherwise have on a device. How's one supposed to pick which to use as their daily driver?
To help make the choice easier, we've weighed the pros and the cons for each of these planner types, and even curated our picks on the best in each class!
Digital Planner vs. Paper Planner: What to Consider
At the end of the day, the best planner is the planner that works the best for you.
Based on what's important to you and your lifestyle, let's unpack the pros, cons, and factors to consider so you can make the right choice between a digital planner vs. paper planner.
Distraction
Winner: Paper Planner
While our devices can be great planners, they can also be great distractions. Having a paper planner allows you to solely focus on writing out your days and intentions, without notifications tempting you to switch to something less productive.
Accessibility & Security
Winner: Digital Planner
With a digital setup, you can fill out, share, and save your planner from just about anywhere. With a paper planner, misplacing it also means misplacing hours of work you've put into it. If you lean on the forgetful side, or just want to have your planner accessible at all times, a digital planner is the winner in this department.
Cost
Winner: Digital Planner
The beauty with a digital planner is that you can either find free templates online, or pay for one once and use it forever. You can find free templates with paper planners as well – however, you'll always need to print it, using up ink and paper. Your wallet and the environment will thank you with a digital planner.
Effectiveness
Winner: Tie
Writing things out is proven to be a more effective method for remembering and retaining information, making the paper planner the preference in this department. However, if you're on a tablet, now you can even write within your digital notebook too, thanks to apps like GoodNotes and tools like the Apple Pencil or any other styluses.
Digital Planner vs. Paper Planner: Which One?
With all these factors considered, for most people's purposes, a digital planner is the way to go. They're accessible from anywhere, always backed up, shareable with anyone, and free of recurring costs – making them the winner for most lifestyles. However, if you're the type of person who needs distractions kept at a minimum, or even if you just value tangibility, a paper planner is the choice for you.
Now that you have a better idea of which type of planner system is best for you, let's go over the best products in their class!
The Best Digital Planners & Paper Planners
Digital Planners
As digital devices have become more accessible, so have digital planners. With an app or even a simple PDF on your phone or tablet, you can easily complete your template in a matter of minutes. Not to mention also having the ability to store and share your digital planner anywhere with anyone. These are our picks for digital planners to use.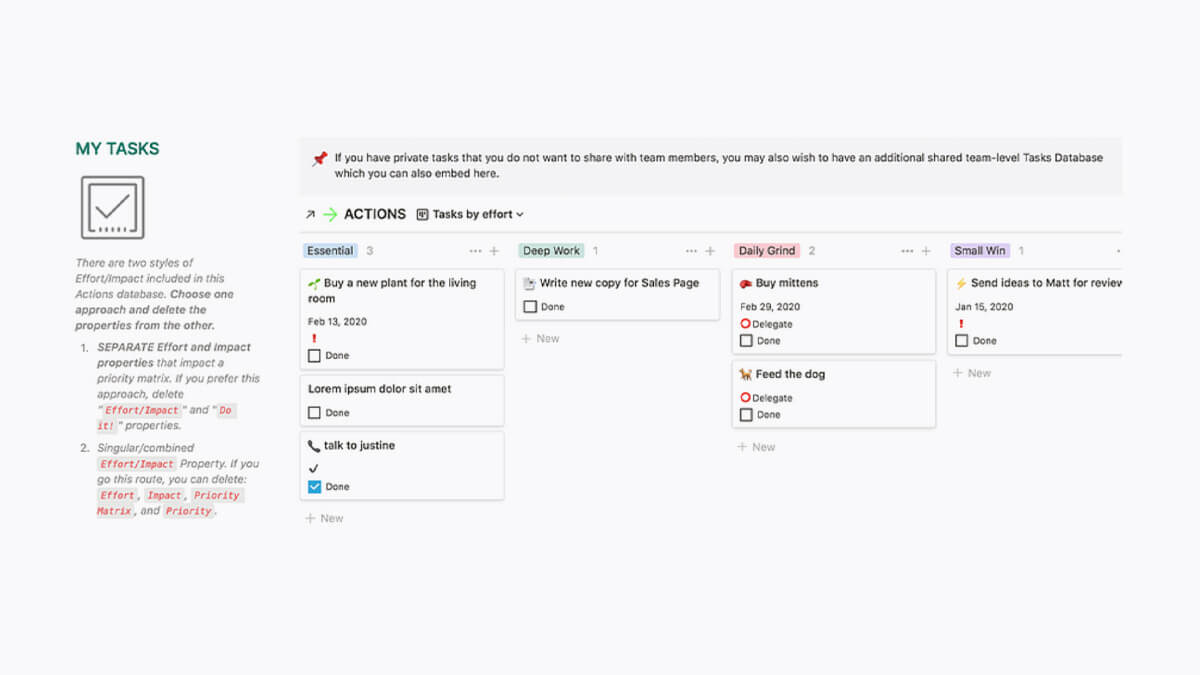 Notion Planner Templates
When it comes to productivity tools, Notion is as multi-platform friendly as it gets. If you want more tips and templates, make sure to check out our several other Notion posts.
iPad Planners
Desktop Planners
Mobile Planner Apps
Paper Planners
For some, it's a hassle to carry around a physical planner, but for many, the tangibility helps with memory and committing to the goals set – and even serves as a therapeutic break from screen time. Whether you're looking for printable pages or notebooks, here's the best you can get.
Printable Planner Templates
Planner Journal & Notebooks
When it comes to digital planners vs. paper planners, which side are you on? Do you have any recommendations for paper or electronic planners to use? Let us know in the comments below!
Gridfiti is supported by its audience – when you buy something using the retail links in our posts, we may earn a small commission at no additional cost to you. We only recommend products we would use ourselves and recommend to our friends and family. Read more about our affiliate disclaimer.