From organizing your desktop folder icons, to matching the rest of your setup's theme, to having a calendar, aesthetic screensaver, quotes, and reminders always at the ready – desktop organizer wallpapers do it all.
Often sporting calendars and quotes, these organizer wallpapers are perfect for just about anyone – whether you're a student, busy entrepreneur, or just someone who wants to get organized in the most aesthetically pleasing way possible.
With a ton of choice out there, we've narrowed down the best selection of these wallpaper organizers you can get for your setup!
Looking for more calendar backgrounds? Check out our full blog post on the most aesthetic collage wallpapers and aesthetic calendar wallpapers!
Want to fully customize your Mac setup? Here's a detailed blog post we wrote on how you can make your Mac aesthetic!
Want more digital decor inspo and downloads? Join our mailing list 📮
Minimalist Desktop Organizer Wallpaper
Keep it simple and clutter-free with a minimalist desktop organizer, featuring solid colors and clean lines.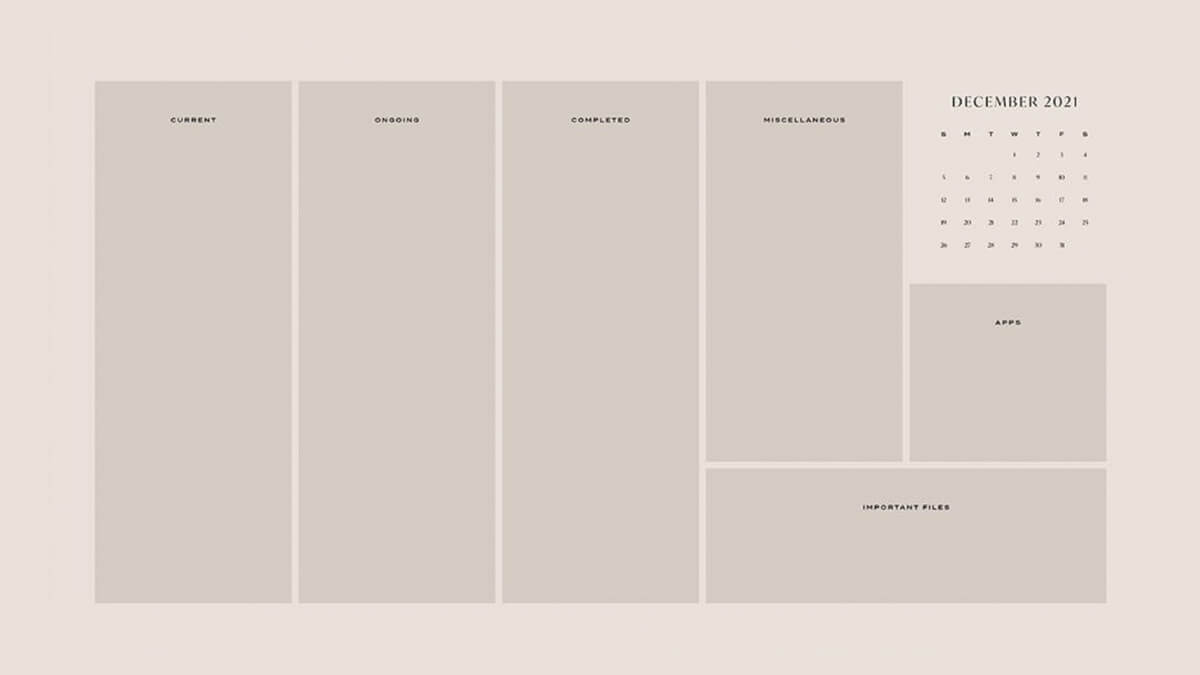 Autumn & Fall Aesthetic Desktop Organizer Wallpaper
Get both into the fall spirit and organized with some aesthetic autumn desktop organizers! This seasonal desktop organizer bundle includes calendar and non-calendar organizers, along with perfectly-matching folder icons!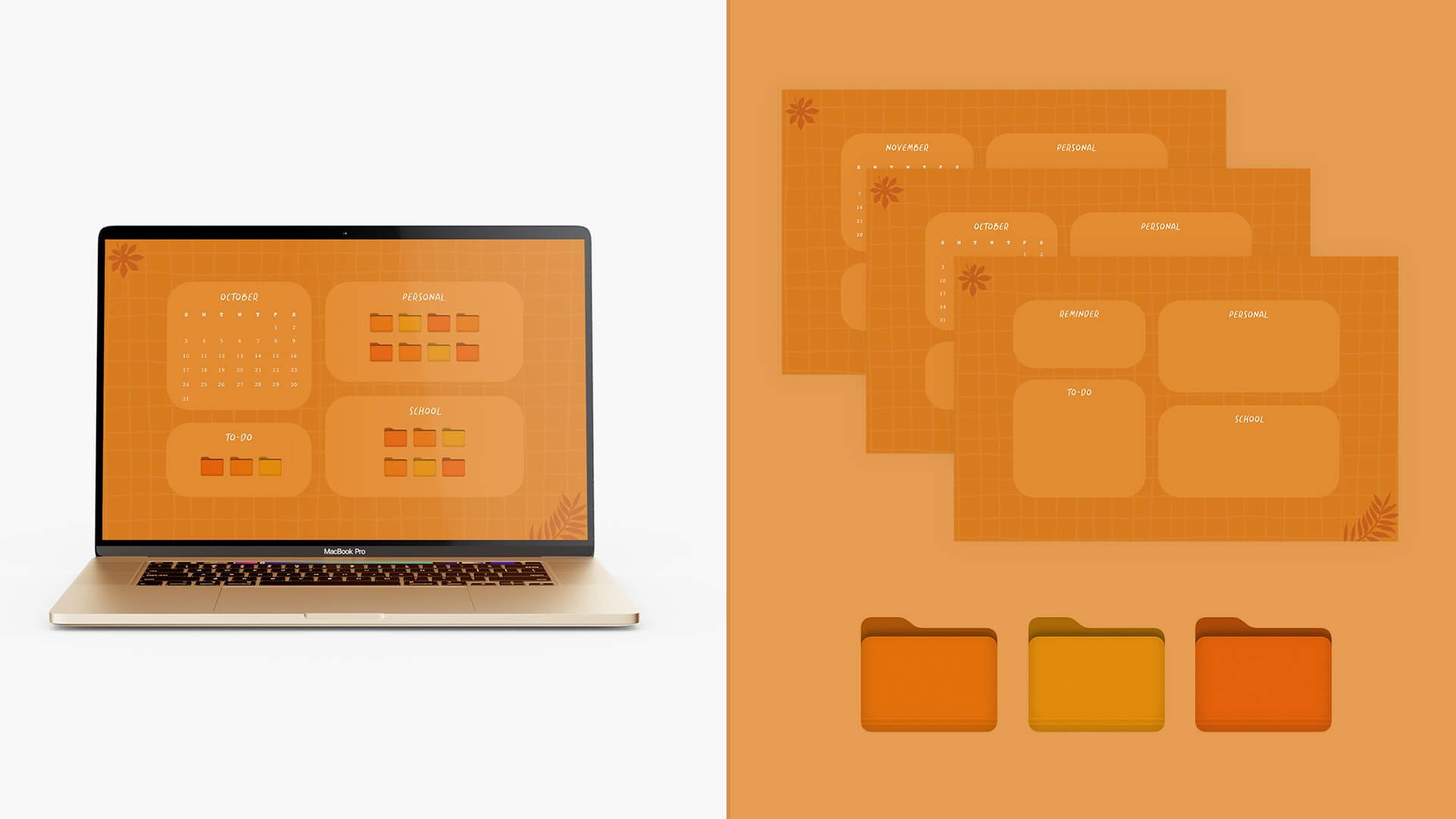 Boho Desktop Organizer Wallpaper
We've seen boho desktop folder icons, and where better to house them than a boho desktop organizer wallpaper?
Related Post: 25+ Aesthetic Folder Icons for Desktop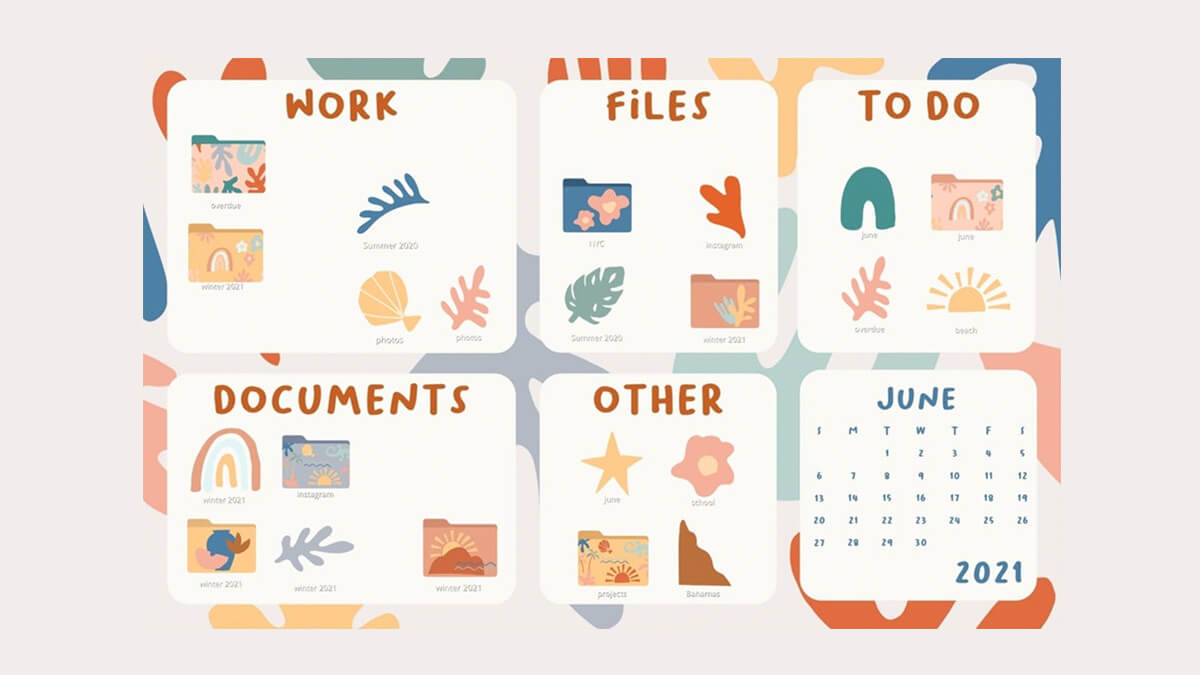 Aesthetic Gradient Desktop Organizer Wallpaper
Waitlist sign-ups now open!
Plant-Themed Desktop Organizer Wallpaper
Add some lush greenery to your desktop to bring some serenity to your setup.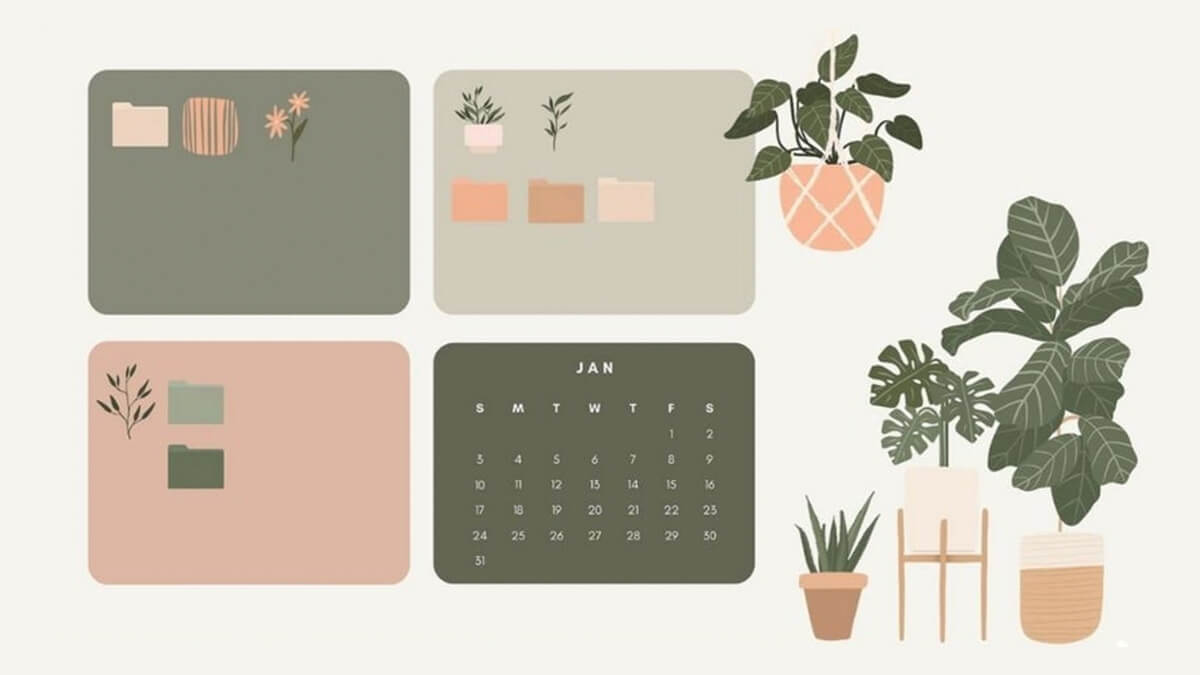 Desktop Wallpaper Organizer for Students
Get organized for the new semester with some aesthetic desktop wallpaper organizers, where you can sort your folders and apps!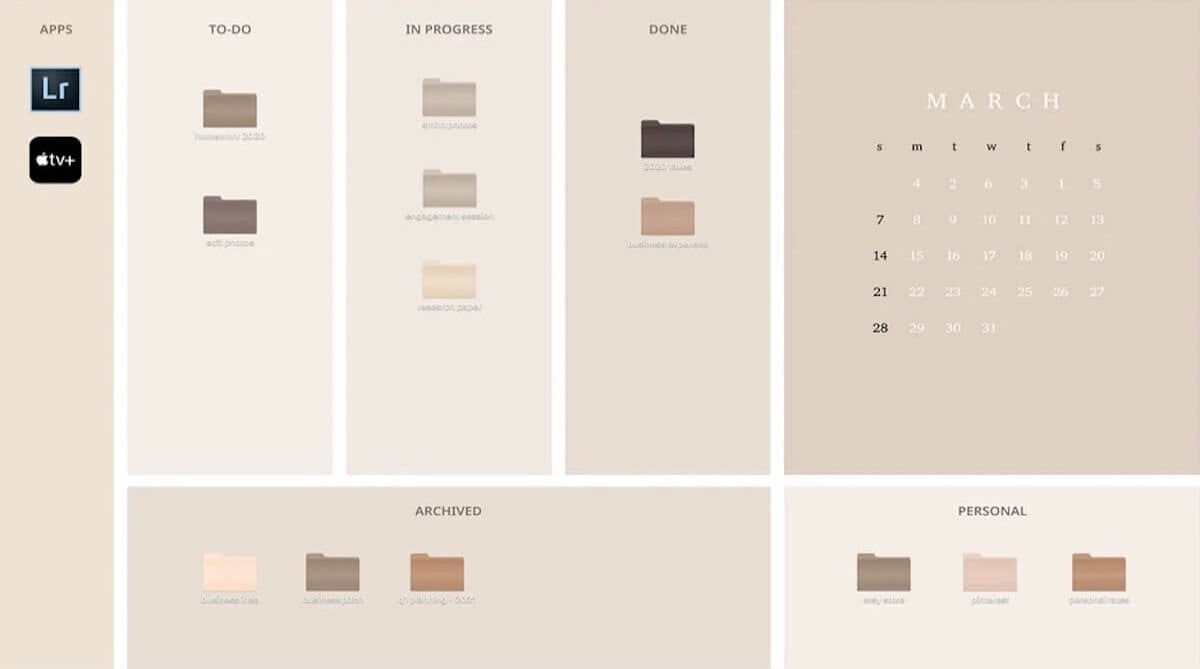 Calendar Desktop Organizer Wallpaper
Keep track of your days and manage your files with these minimalist calendar desktop organizers!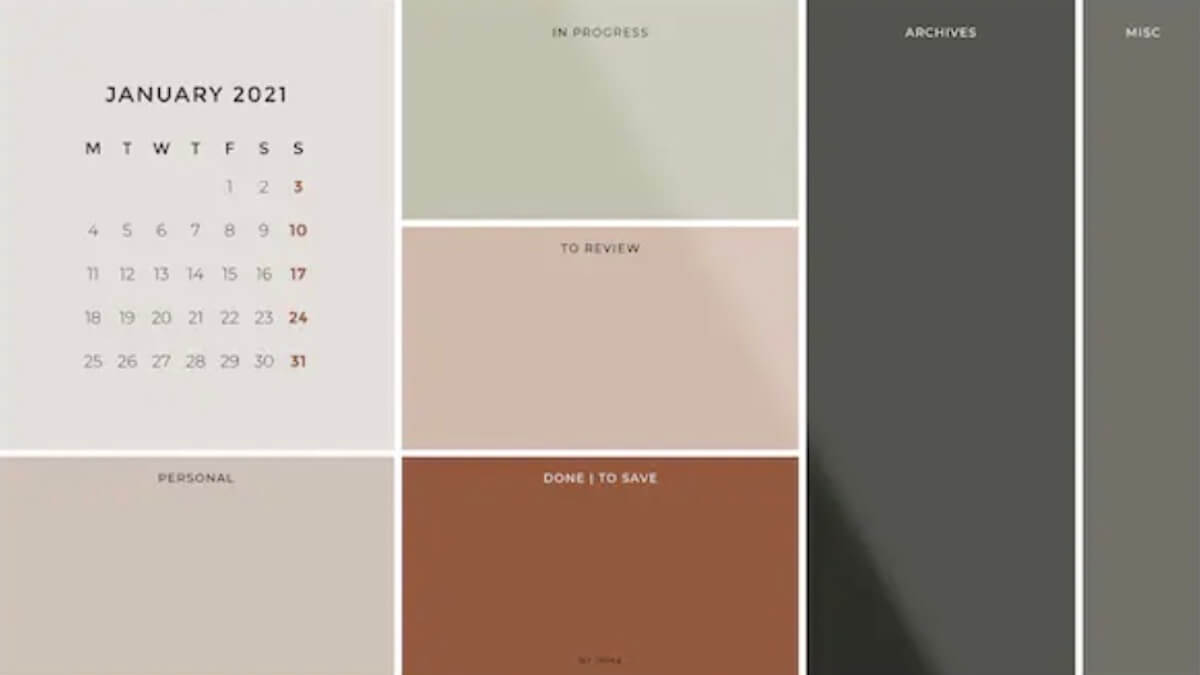 Anime Desktop Organizer Wallpaper
An anime desktop organizer is on the way! In the meantime, sign up below to be the first to know when it releases. We've also got you for some non-organizer anime wallpapers until then.
Color-Themed Desktop Organizer Wallpapers
If you're looking to match your desktop to the rest of your setup color theme, look no further! Here are the best color-themed desktop organizer wallpapers.
Pastel Desktop Organizer Wallpaper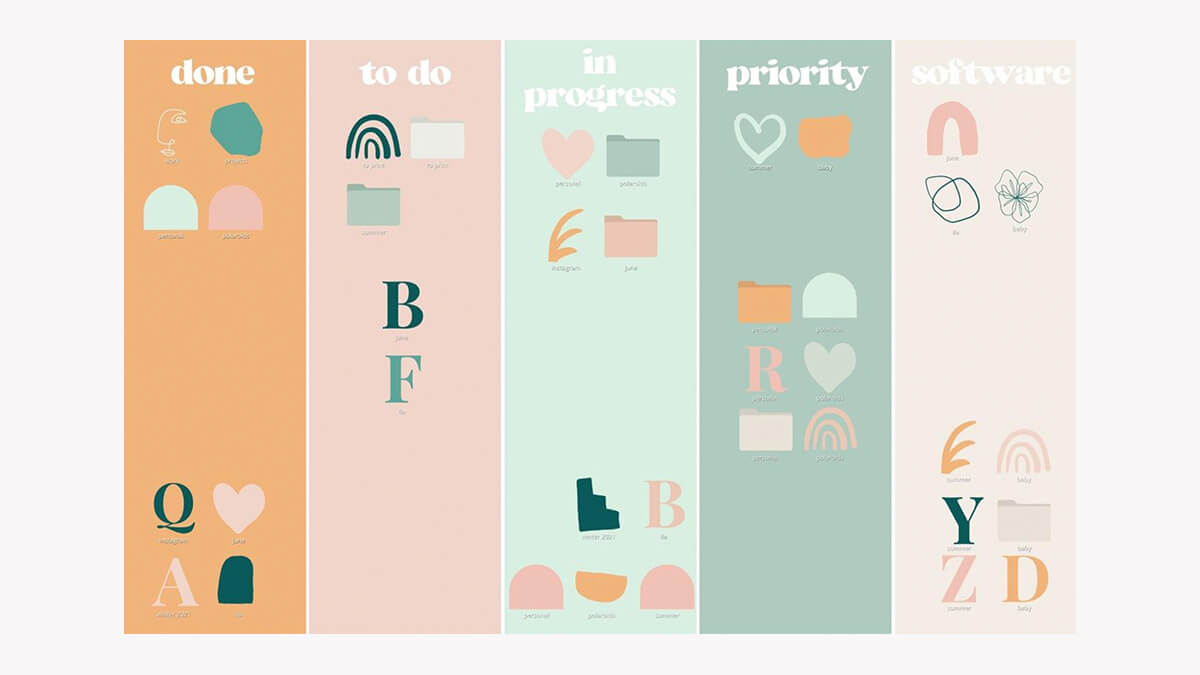 Pink Desktop Organizer Wallpaper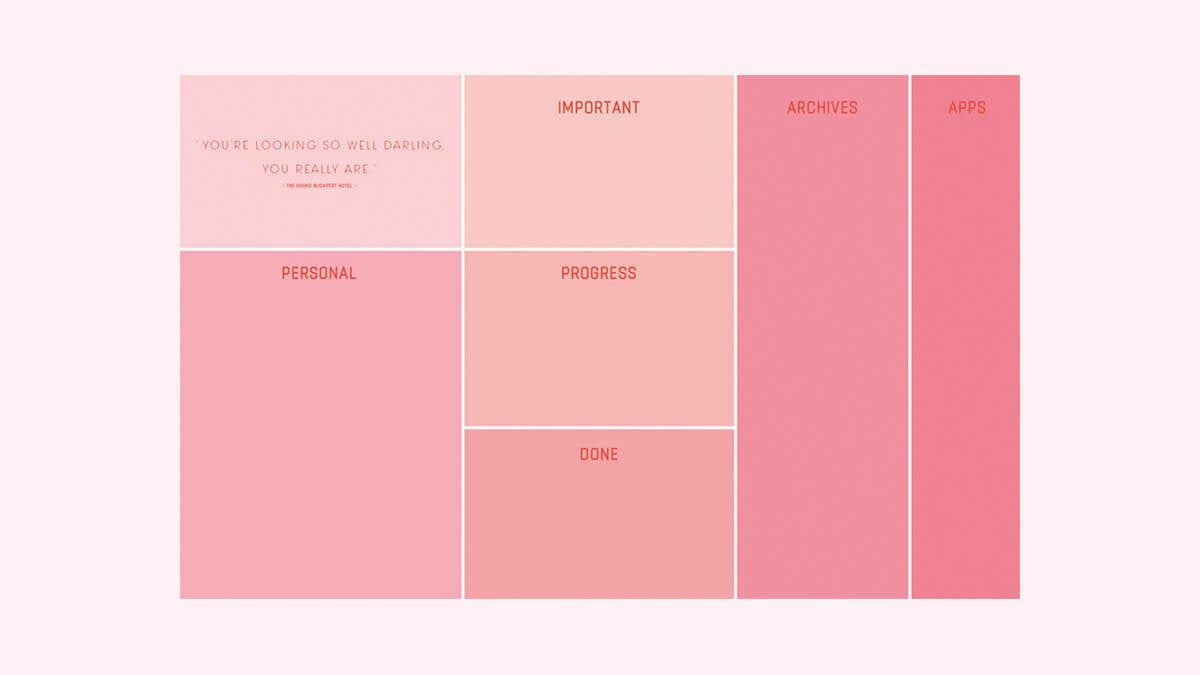 Yellow Desktop Organizer Wallpaper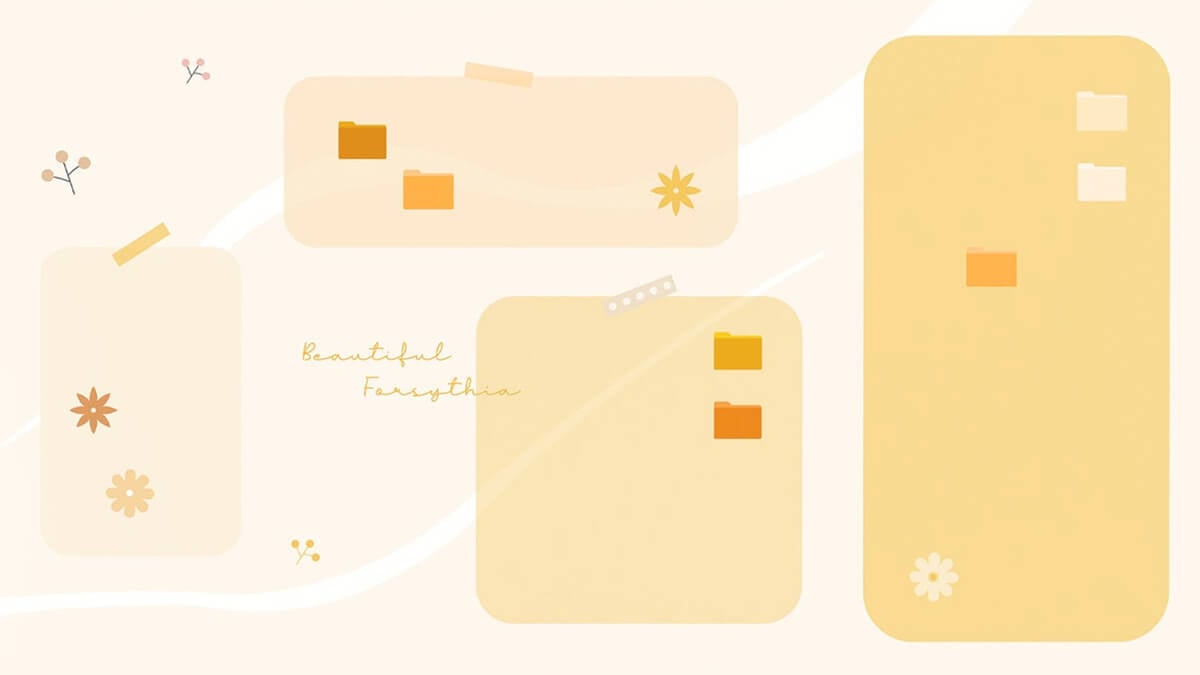 Blue Desktop Organizer Wallpaper
Blue Desktop Wallpaper Organizer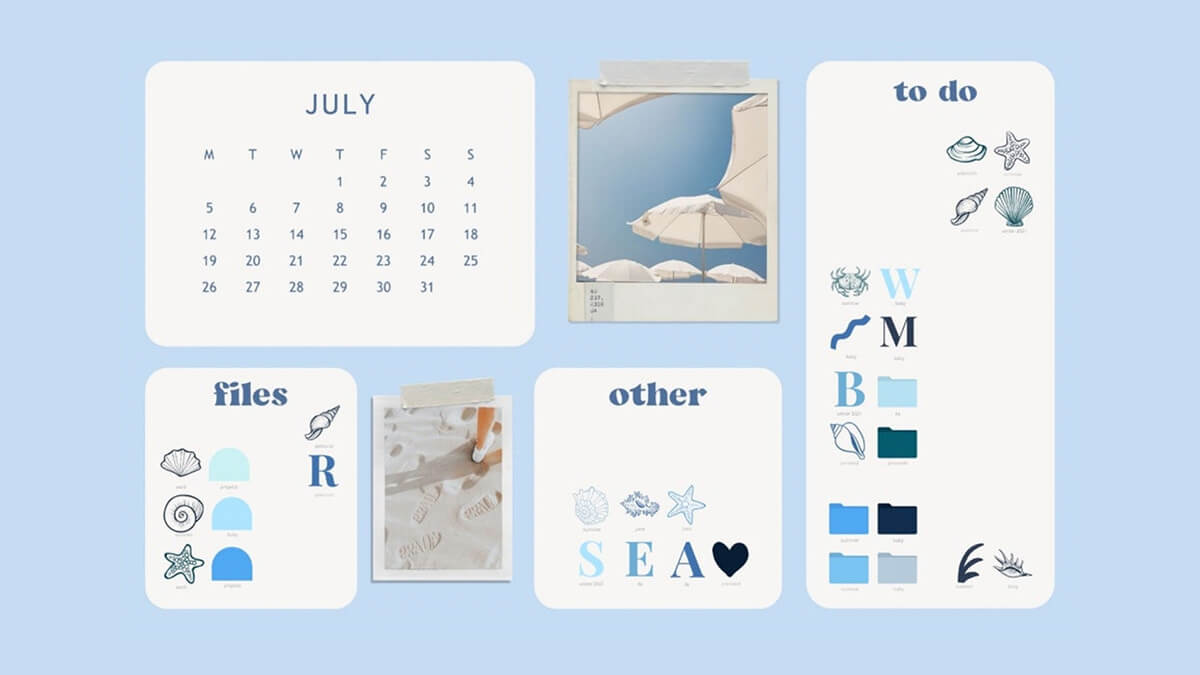 Green Desktop Organizer Wallpaper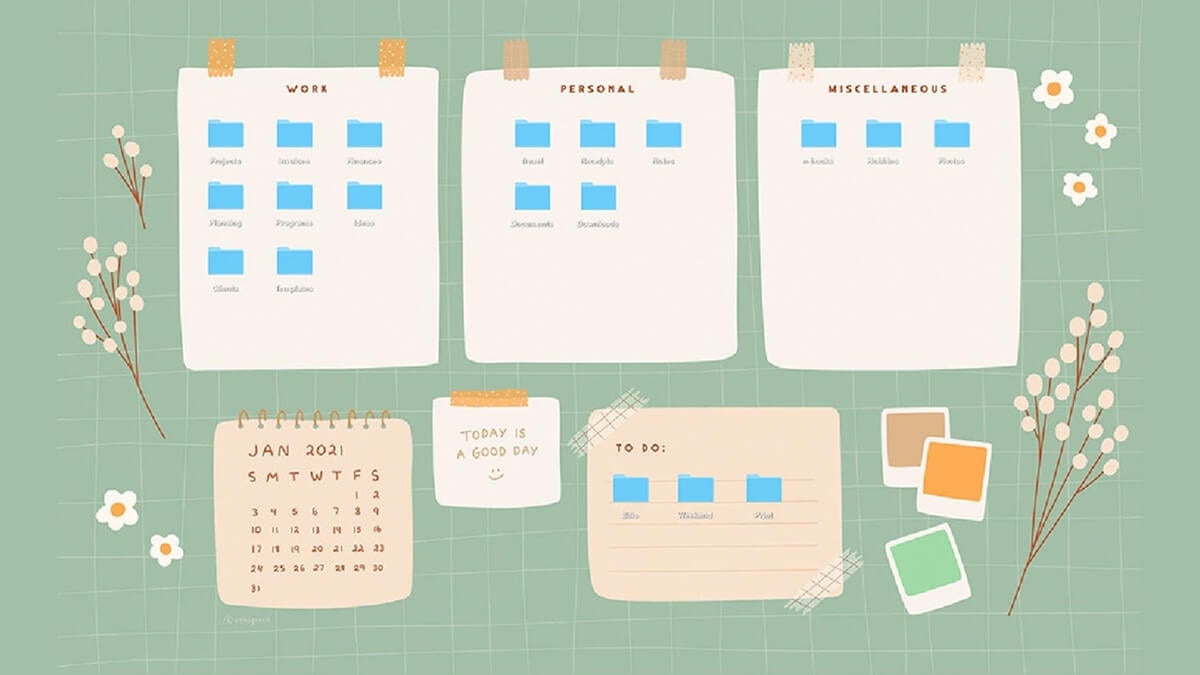 Neutral & Beige Aesthetic Desktop Organizer Wallpaper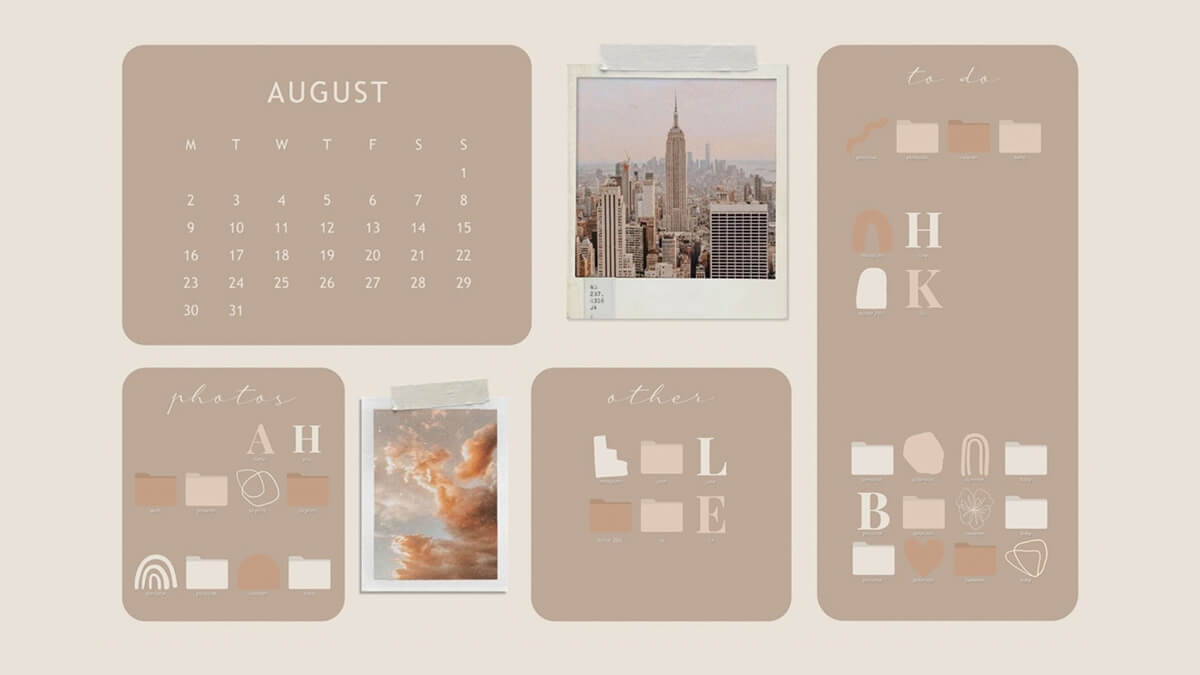 What theme is your favorite for an aesthetic desktop organizer wallpaper? Have you used one before? Let us know in the comments below!
Gridfiti is supported by its audience – when you buy something using the retail links in our posts, we may earn a small commission at no additional cost to you. We only recommend products we would use ourselves and recommend to our friends and family. Read more about our affiliate disclaimer.