From our phones to our desktops, there's just so much in the digital decor space to customize and personalize our setups. One of our favorites? Aesthetic folder icons.
Custom folder icons make organizing your desktop incredibly satisfying, and truly transform your setup to match your aesthetic.
Whether you want to color code by school subject, or just match your desktop to the rest of your aesthetic, there's a ton of choice out there – but we've rounded up the best aesthetic folder icon packs for all different themes.
Ditch the boring default folder icons and liven up your setup with these custom folder icon packs!
Wondering how to install your shiny new desktop icons? Check out our setup guide.
Still looking for more ways to make your Mac setup more stylish? Check out our full guide on how you can make your Mac more aesthetic!
Want more digital decor inspo? Join the mailing list to get the latest straight to your inbox 📮
White Folder Icons
If you want to keep your desktop clean and minimal, a simple white folder icon is all you need.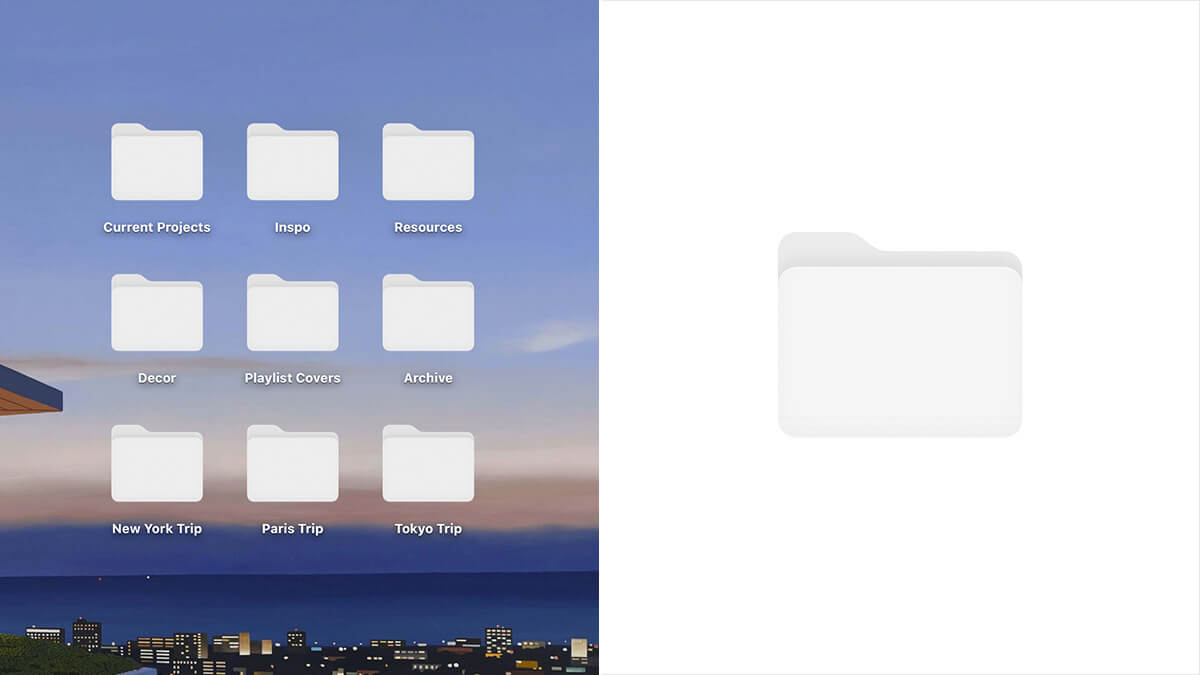 Black Folder Icon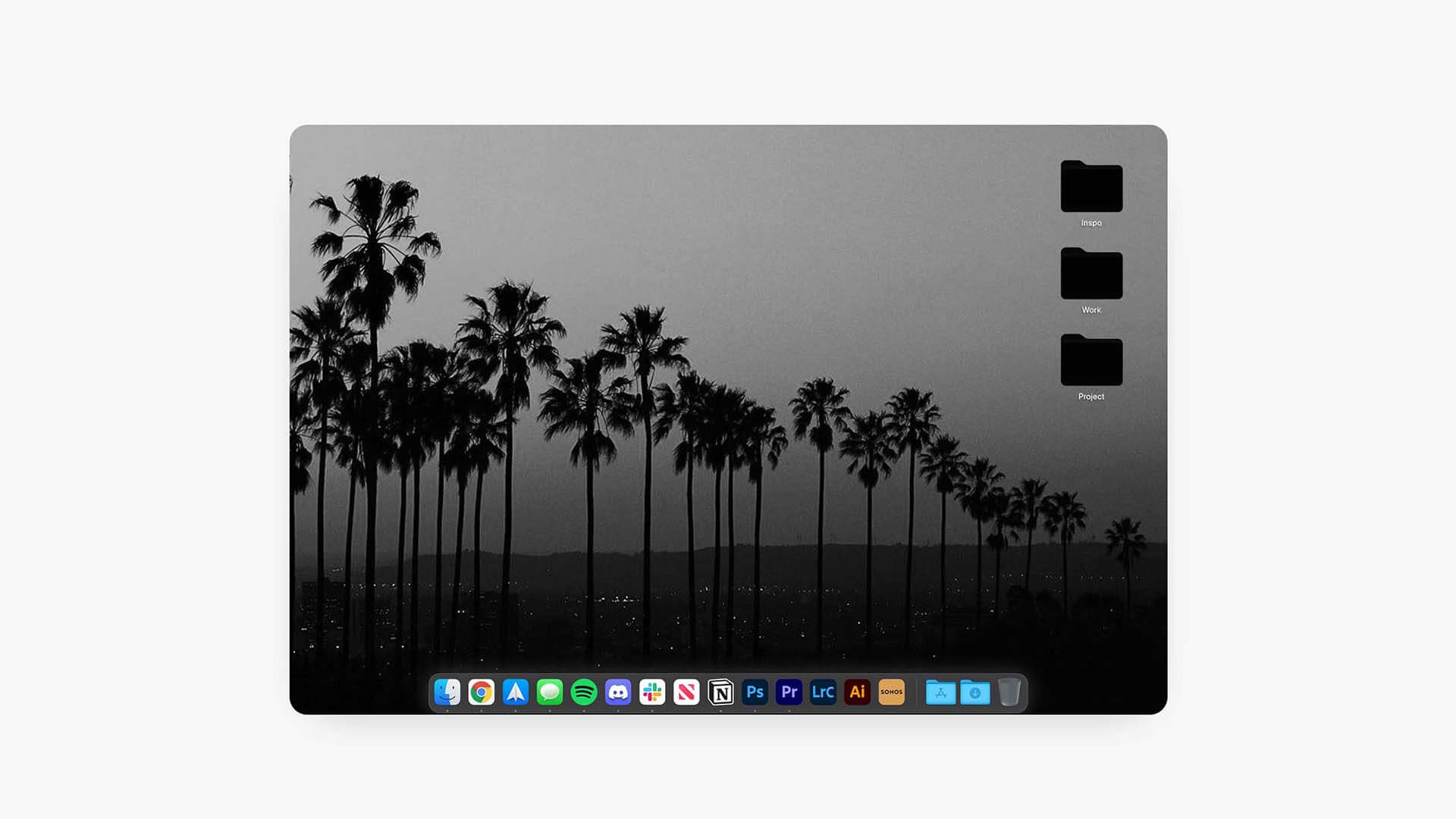 Aura Hearts Folder Icon Pack
Inspired by our TikTok-famous Aura Hearts Clock Screensaver, give your desktop an aesthetic makeover with the Aura Hearts Folder Icon Pack. You can even get matching wallpapers with the bundle!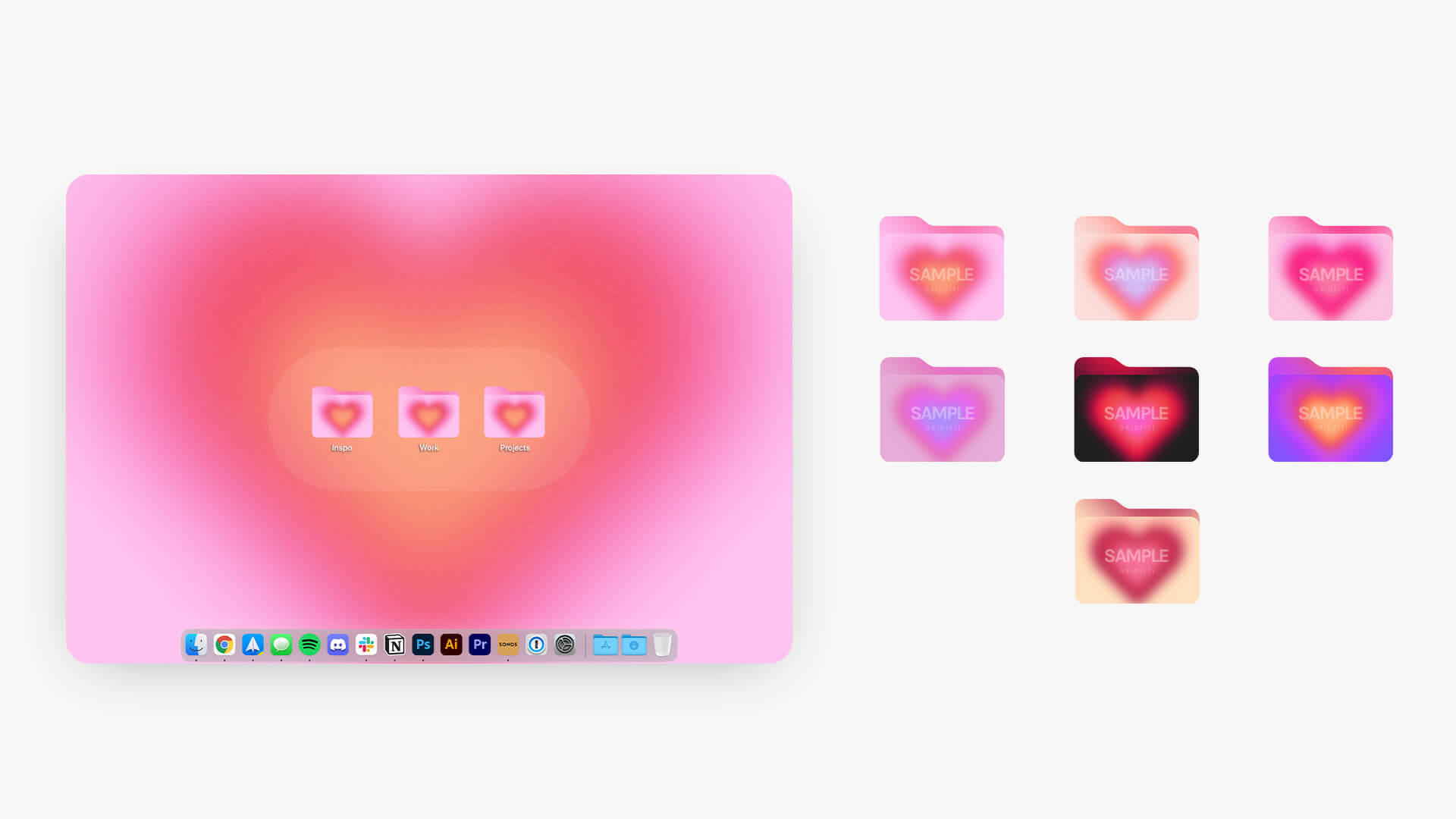 Pink Folder Icons
Pink Folder Icon Multipack (12 Icons)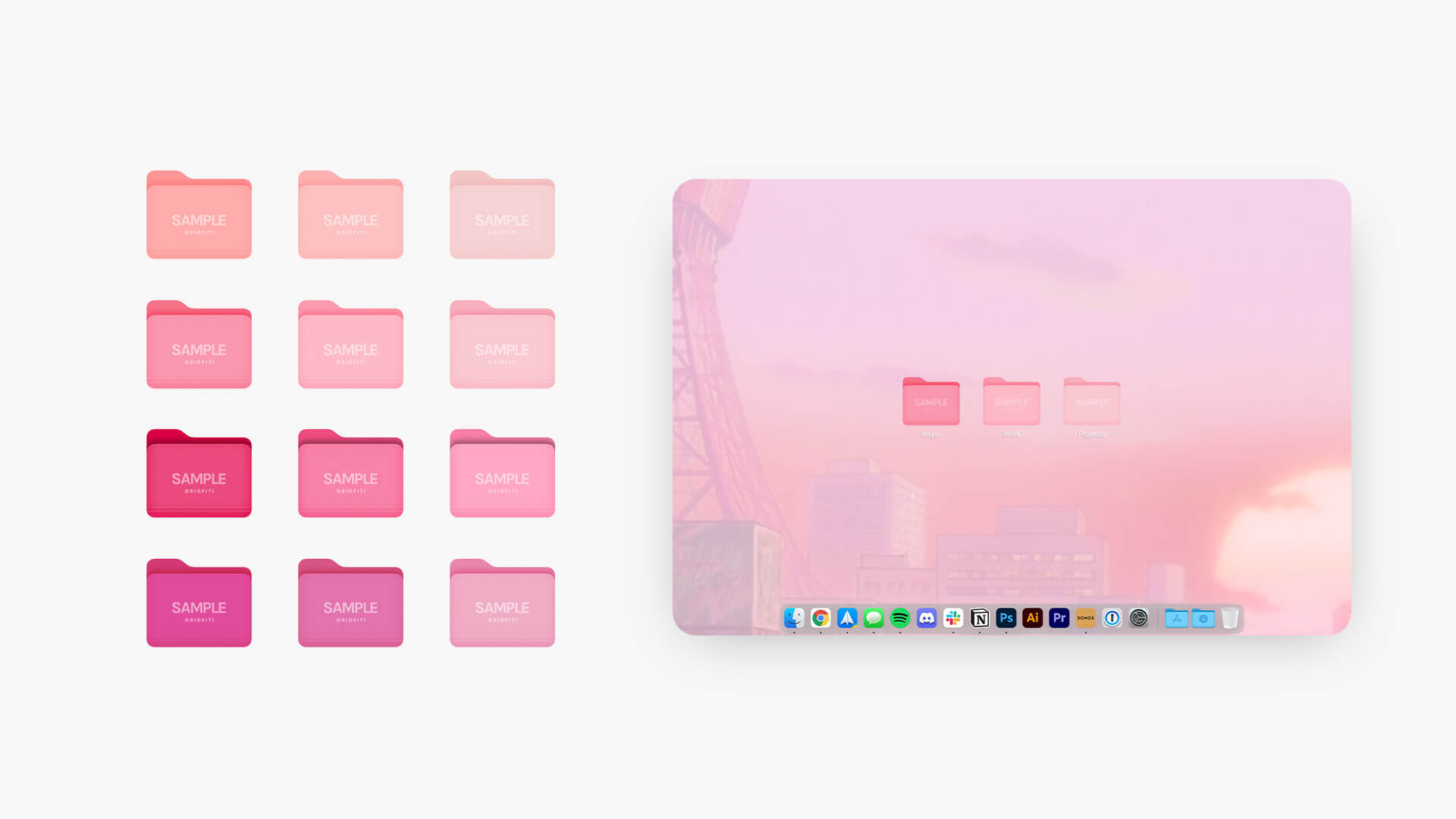 Peach Folder Icons
This folder icon pack includes 2 peach color themes (pinky and orangey) with 6 shades each, making for 12 icons! Deck out your desktop with these fresh peachy icons.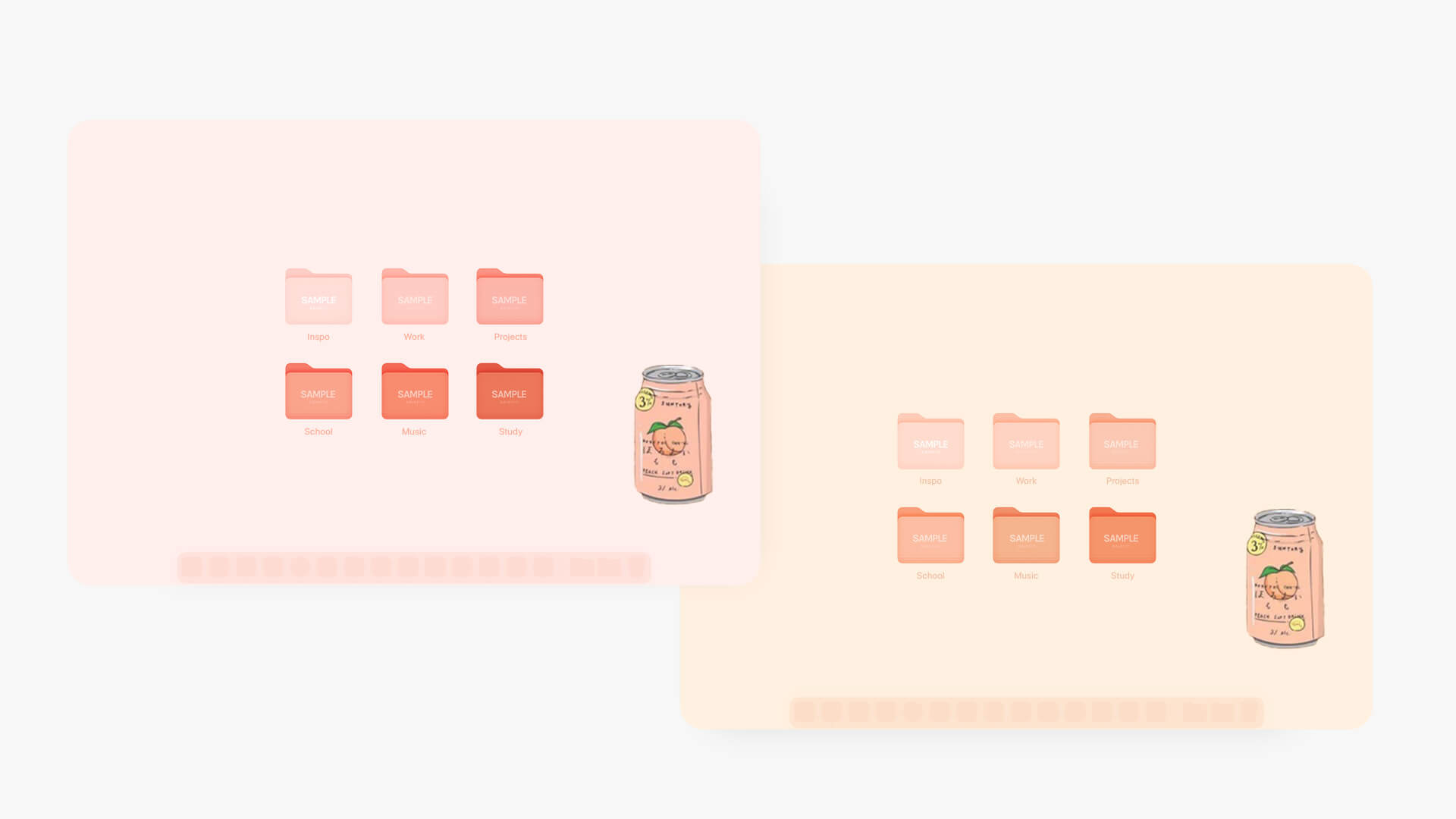 Green Folder Icons
This pack includes 6 lush green colorways: forest, matcha, minty, sage, olive, and neon!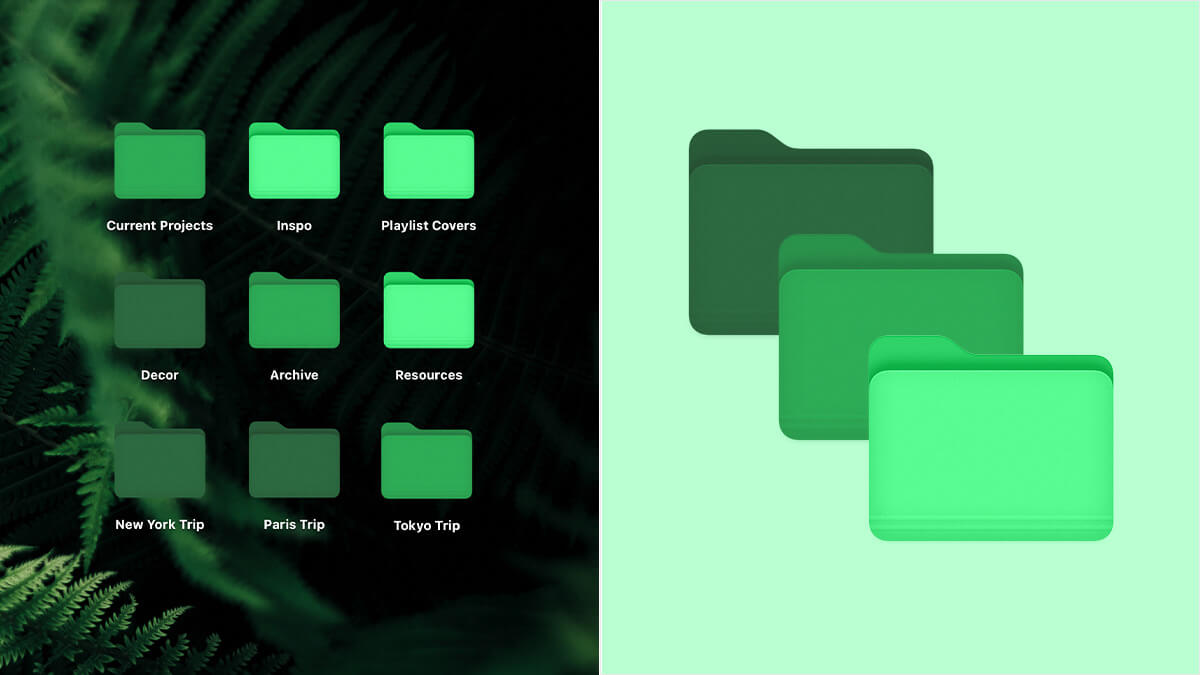 Aesthetic Gradient Folder Icons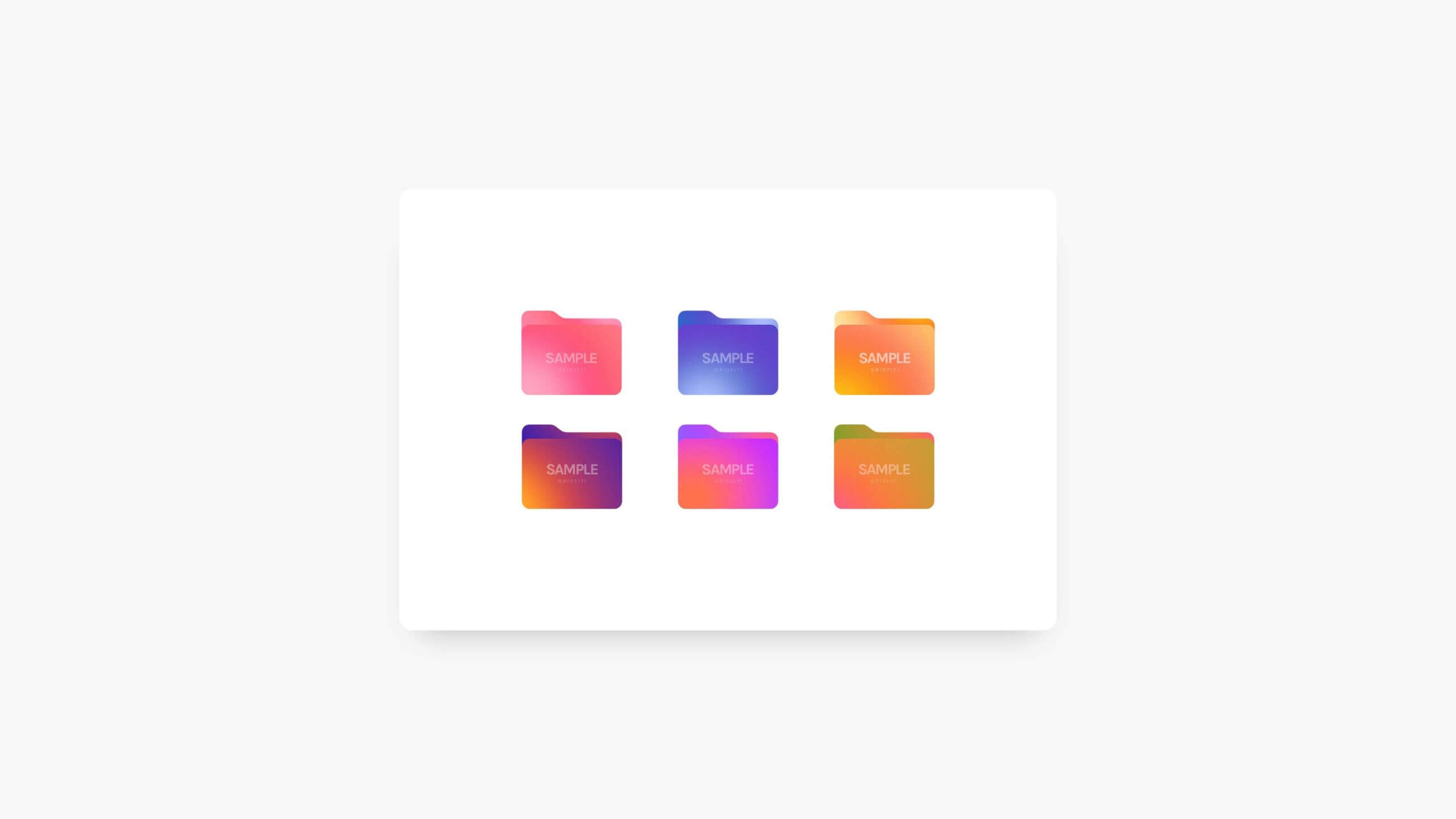 Yellow Folder Icons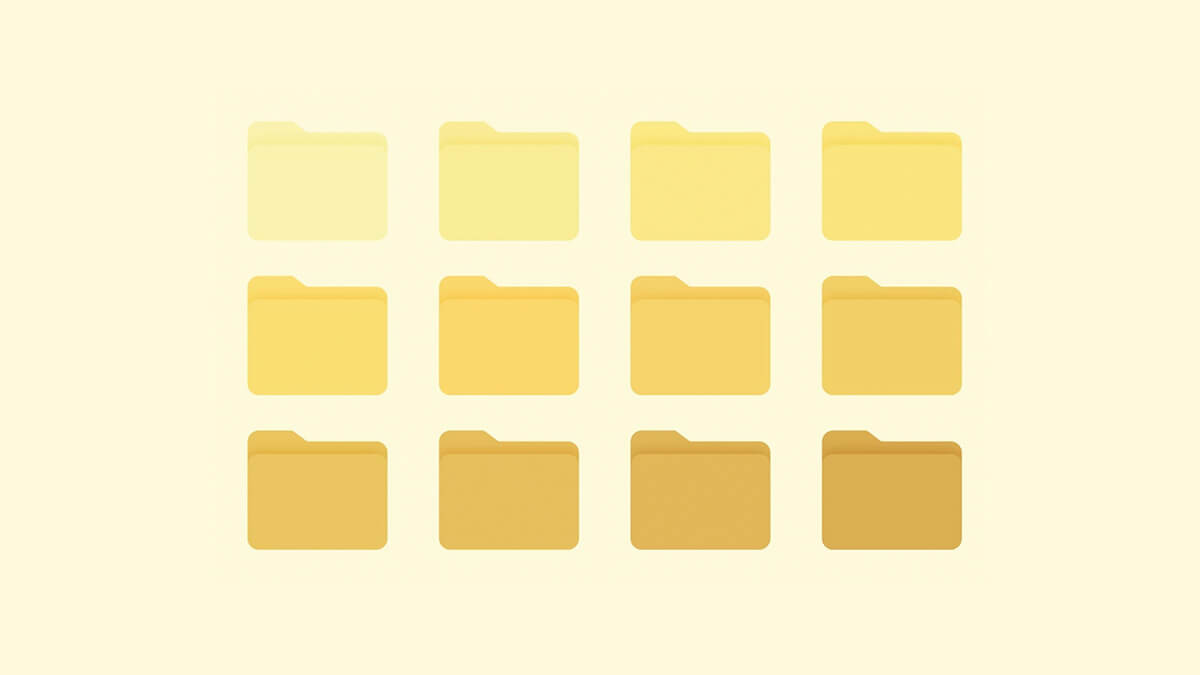 Blue Folder Icons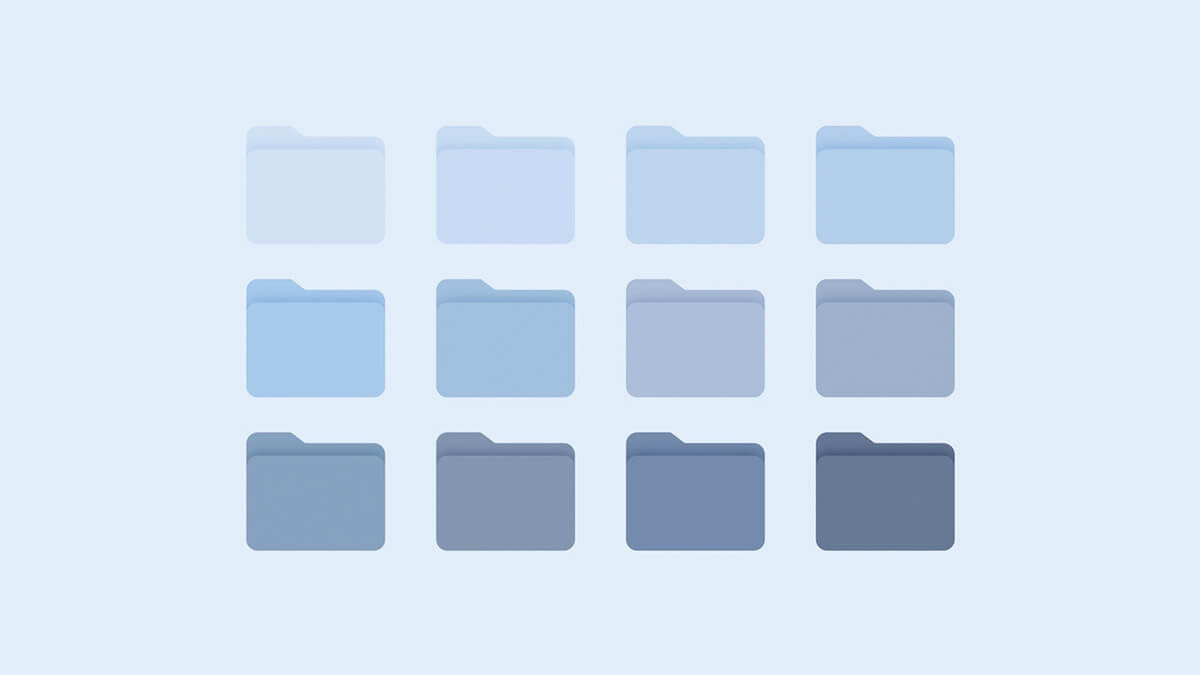 Purple Folder Icons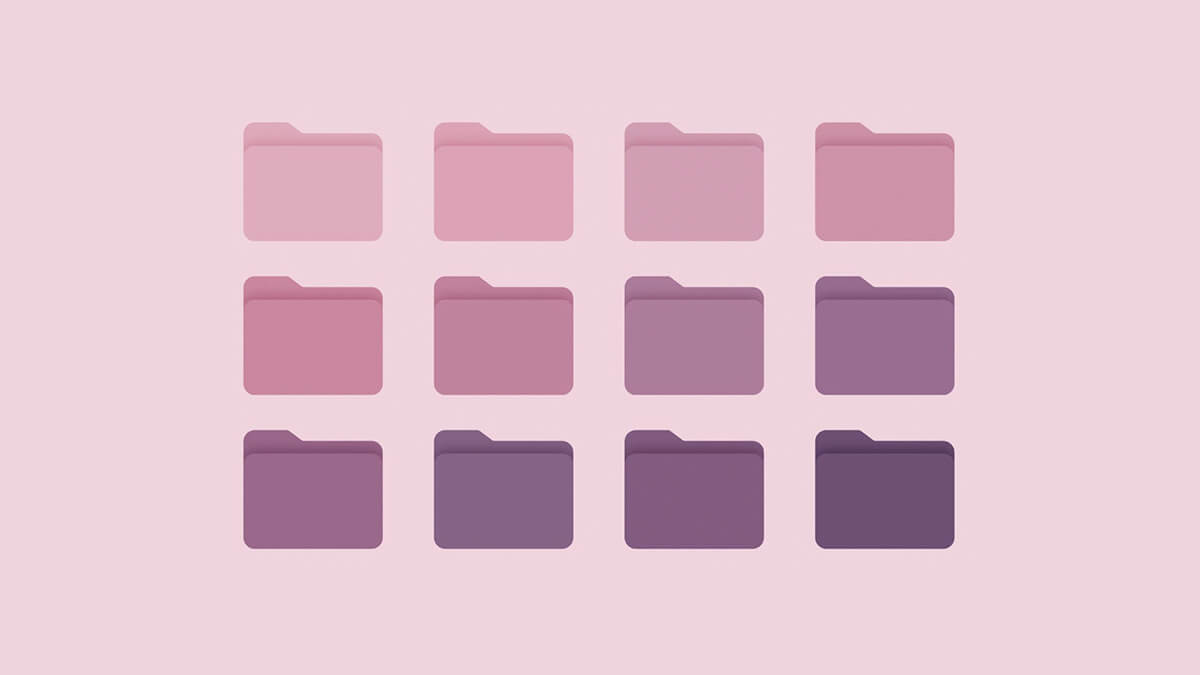 Pastel Folder Icons
Pastel Colorful Desktop Folder Icons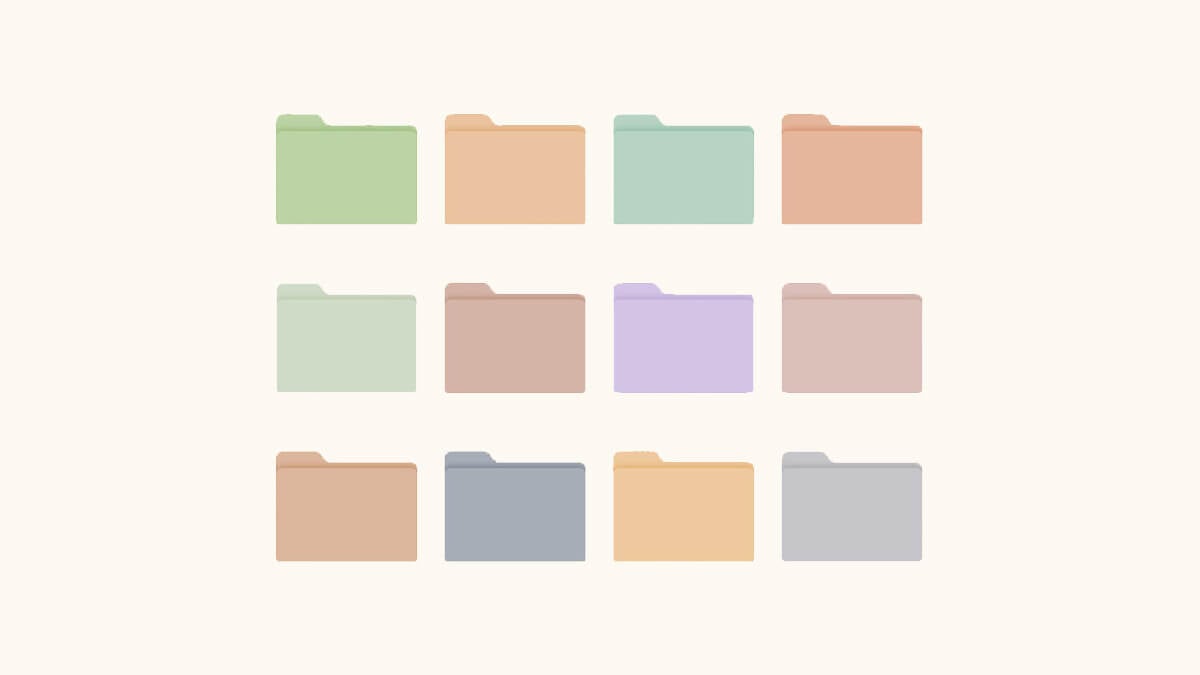 Blue & Purple Pastel Lofi Folder Icons
Mauve & Blue Desktop Folder Icons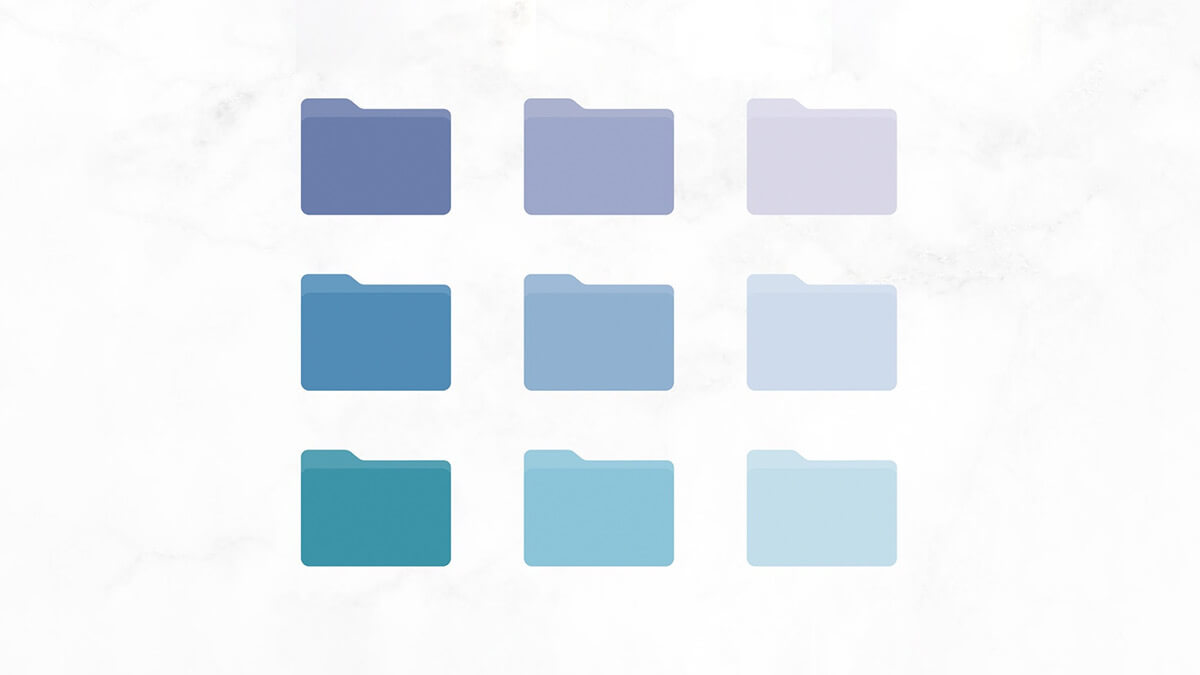 Boho Folder Icons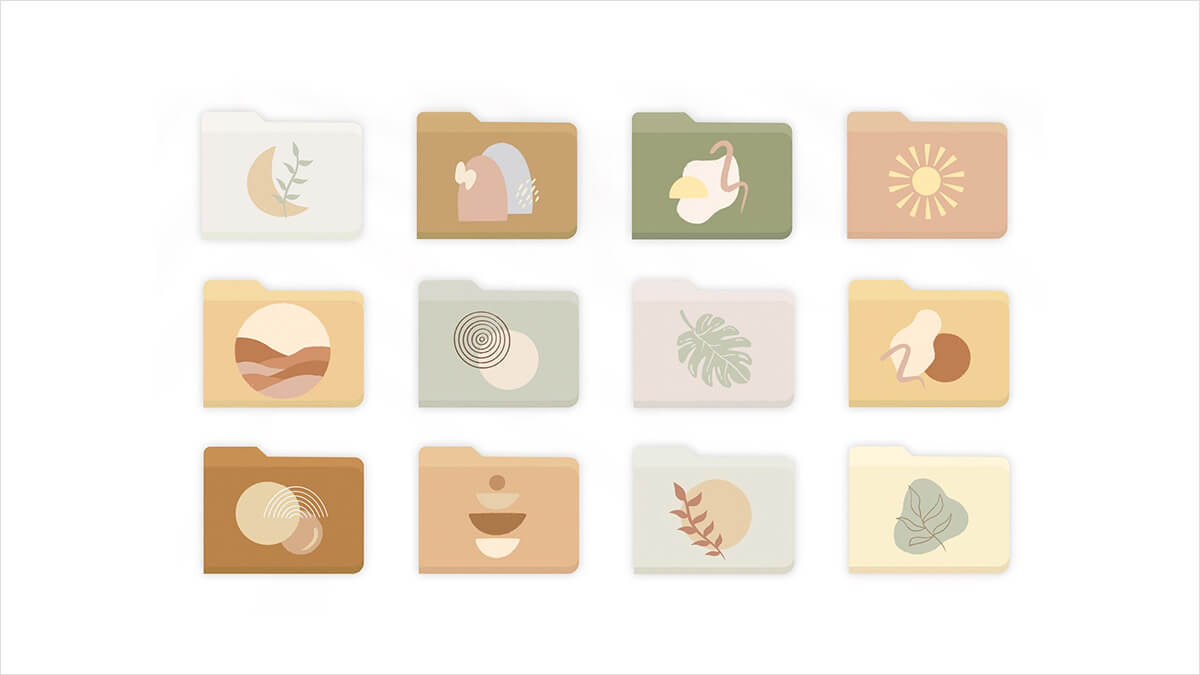 Neutral & Beige Folder Icons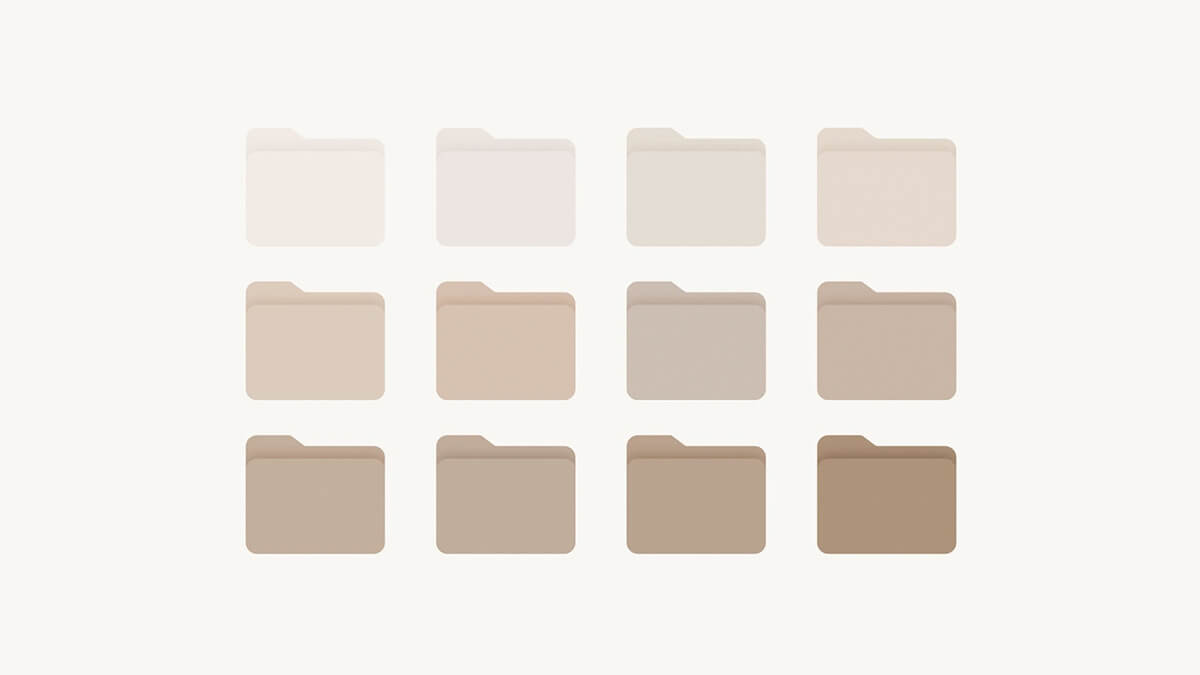 Monochrome & Gray Folder Icons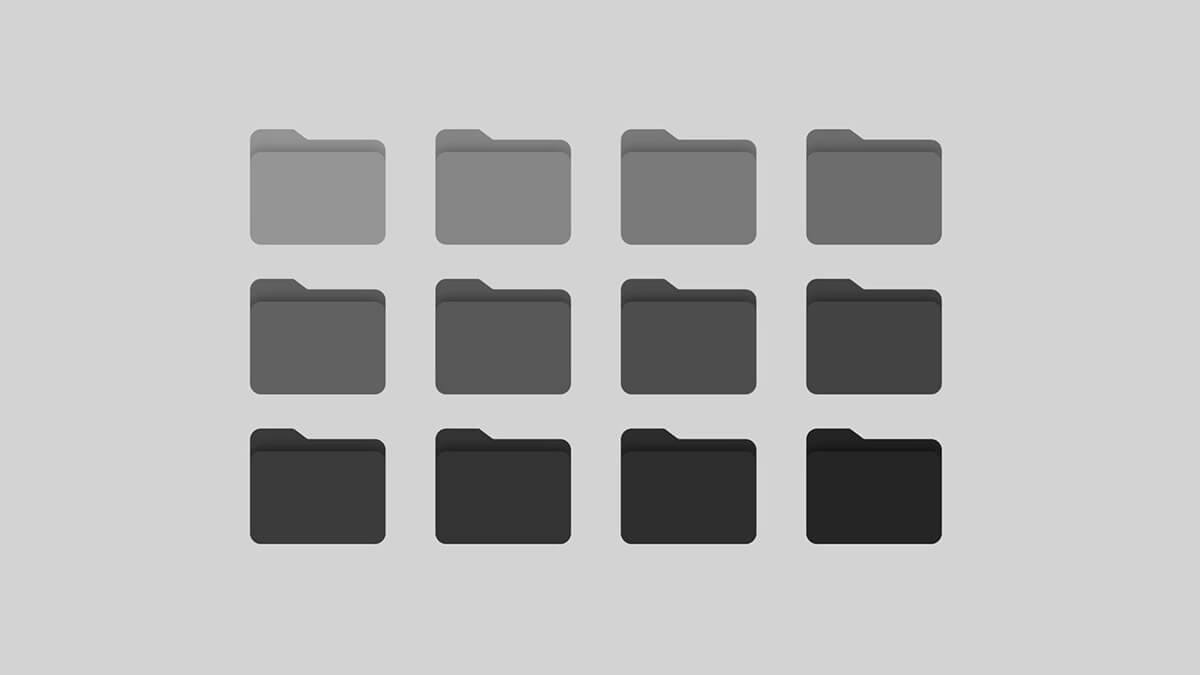 Rainbow Colorful Folder Icons
Vibrant Colorful Desktop Folder Icon Pack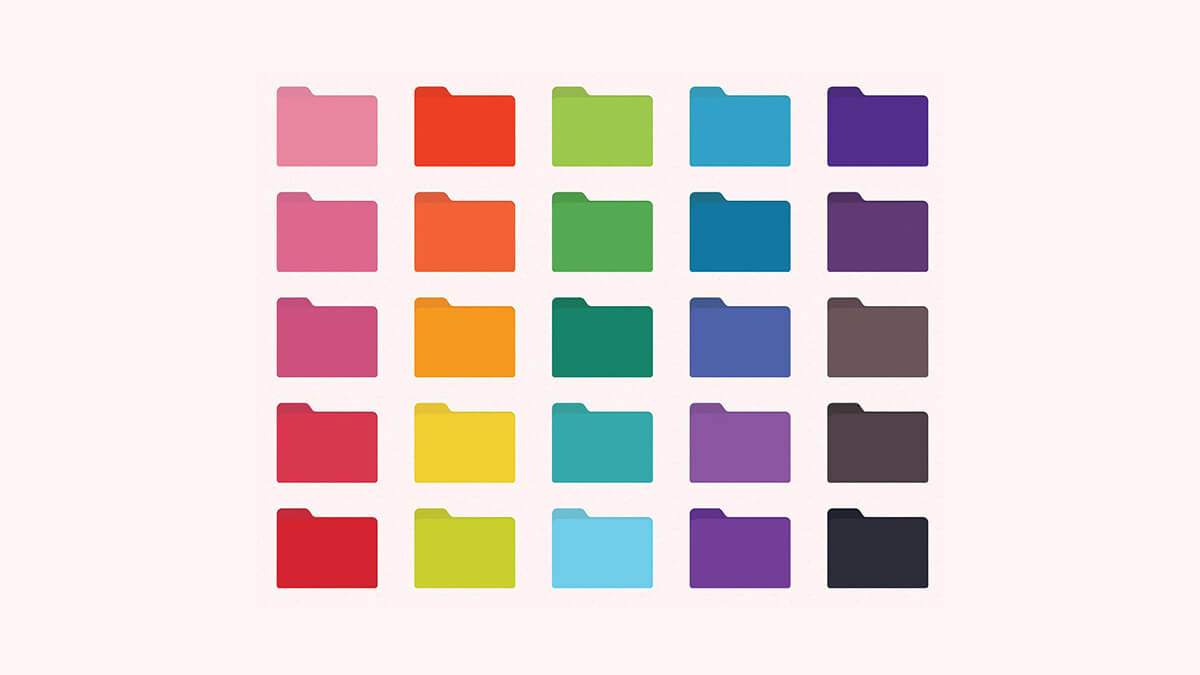 Studio Ghibli Anime Folder Icons
Studio Ghibli Folder Icon Pack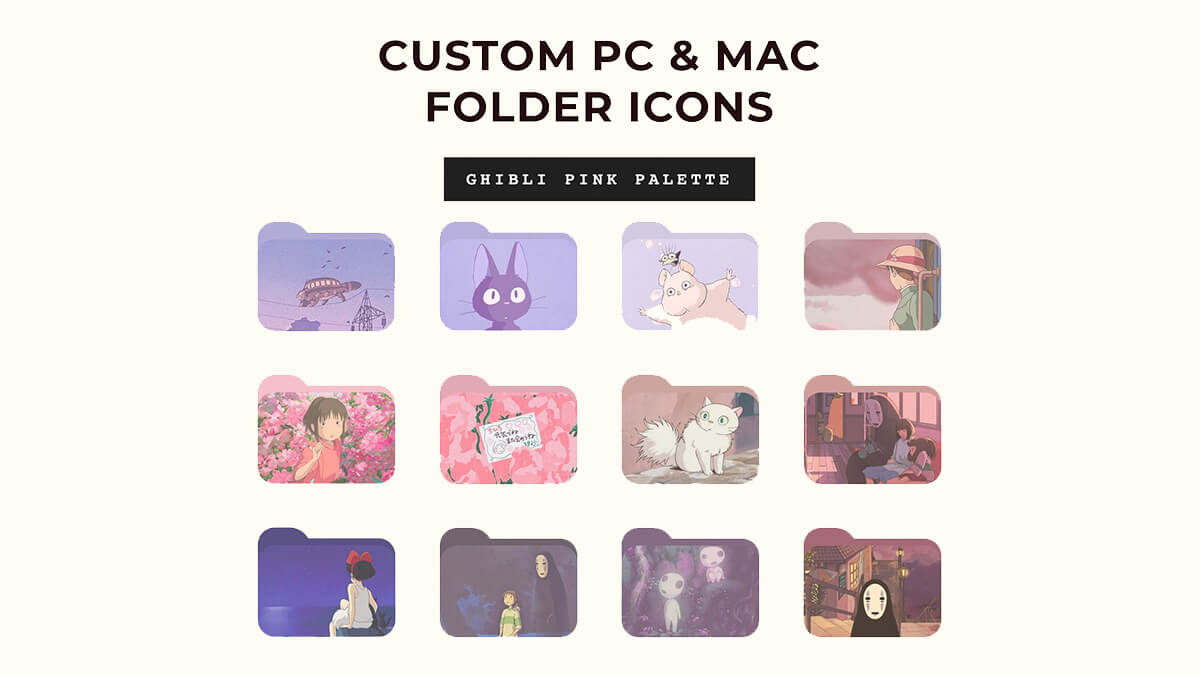 Alphabet Folder Icons
Rose Alphabet Folder Icon Pack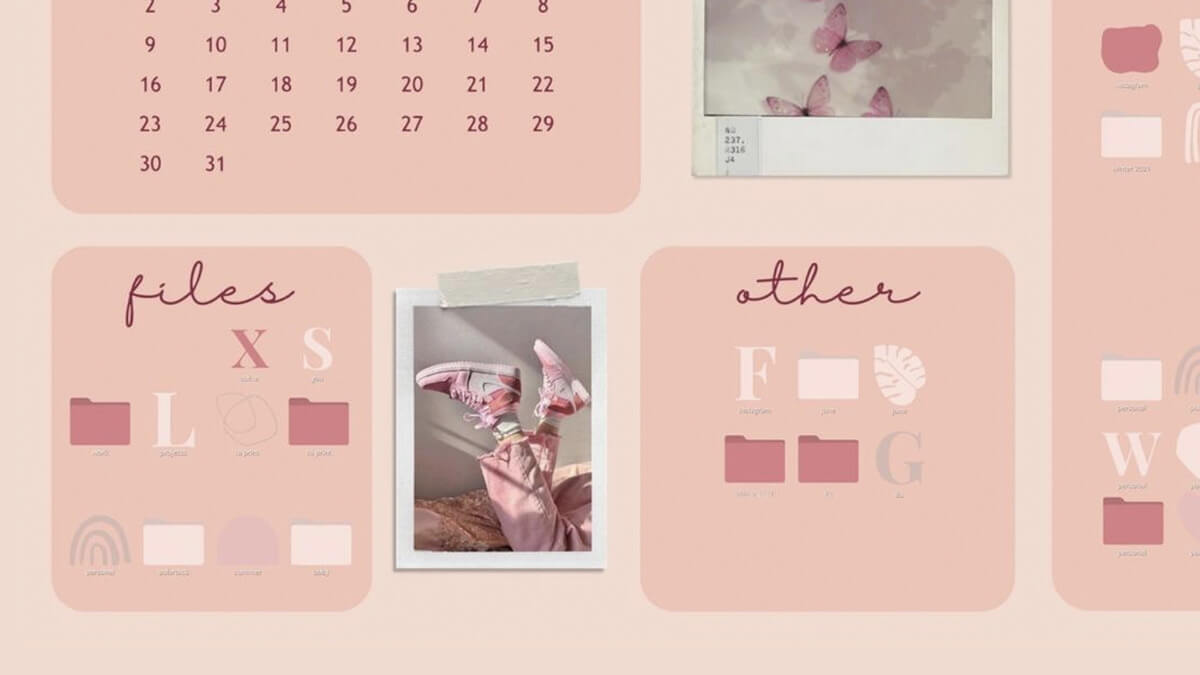 How to Change Folder Icons & Color on Mac
Now that you've got your new folder icons, here are the simple steps for installing them:
Open your desired icon in Preview (or any image processing app) and hit ⌘+A (or Edit ➤ Select All), then ⌘+C (or Edit ➤ Copy) to copy it to your clipboard.
In Finder, select the folder you wish to customize, and hit "⌘+I" (or File ➤ Get Info)
Select the folder's icon in the top left, you should see a blue highlight surrounding it
Then simply paste your icon (⌘+V, or Edit ➤ Paste), and you're done!
Tip: If you want to use the same folder icon for multiple folders, change the icon on one empty folder, and duplicate the folder as many times as you'd like.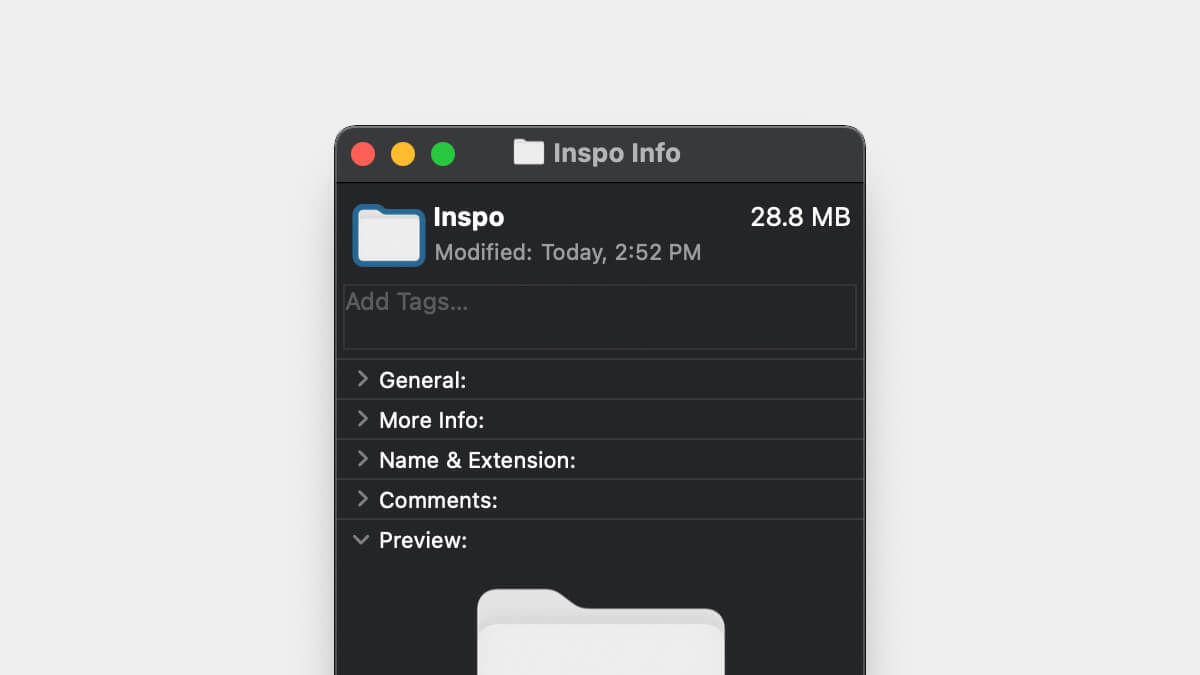 Which is your favorite aesthetic folder icon set? Any other themes you're looking for? Let us know in the comments below!
Gridfiti is supported by its audience – when you buy something using the retail links in our posts, we may earn a small commission at no additional cost to you. We only recommend products we would use ourselves and recommend to our friends and family. Read more about our affiliate disclaimer.