Student productivity tools and websites can help you take notes, stay organized, and upgrade your understanding of complex subjects.
Take charge of your learning and reach peak productivity with our curated list of timers, project trackers, resource libraries, and note-taking websites!
---
Looking for more student productivity tips? Subscribe to The Flow — our free quick, snappy, value-packed focus and recharge newsletter:
---
All-in-One & Ambient Productivity Websites
Whether you're searching for the perfect aesthetic ambient space for work and play or some soothing sounds to help you concentrate, we've got you covered with these top ambient productivity websites!
Flocus
Your personal dashboard for focus and ambience awaits on Flocus. Start your day off right at Home with inspirational quotes and dynamic greetings. When you're ready to get in the groove, toggle Focus Mode, set your daily intention, and start your Pomodoro timer.
Ready to put your feet up after a long day? Lose yourself in over 10 immersive spaces and find your inner zen in Ambient Mode. Listen to specially curated Spotify playlists and make your setup more aesthetic with beautiful, vibrant backdrops.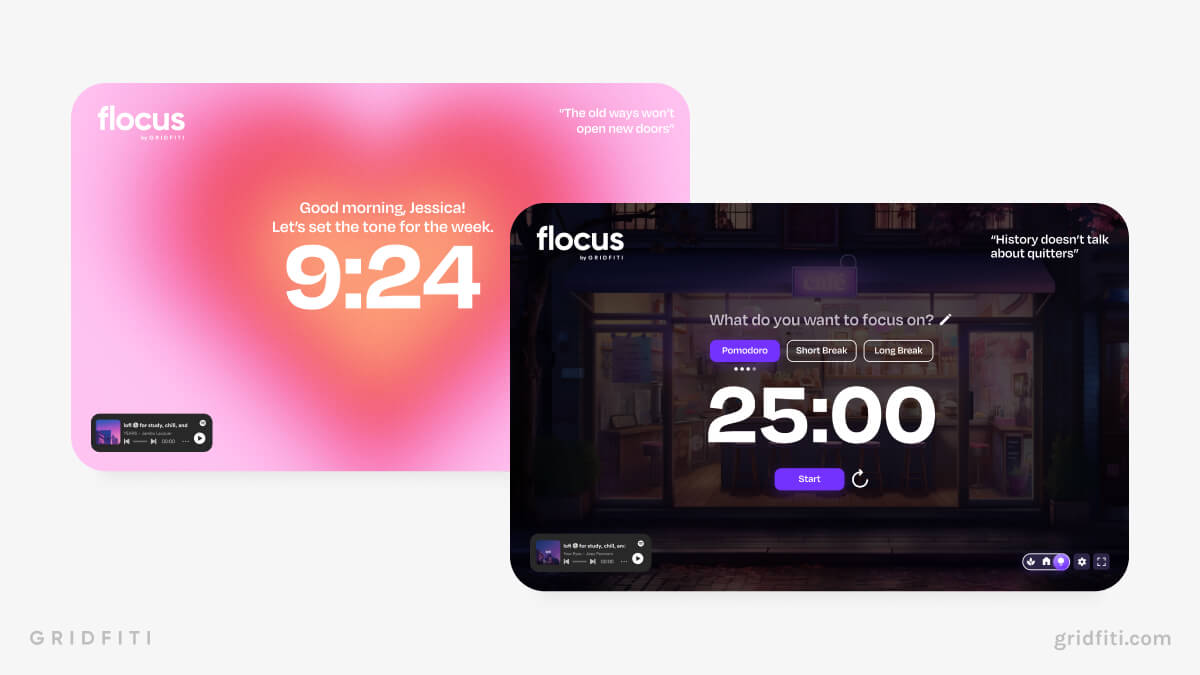 Lofi.co
Lofi.co is a great virtual workspace for relaxation and study. Set the scene with vibrant backgrounds and dozens of ambient sounds. Or, personalize the vibe with your favorite Spotify playlist or YouTube vid. Work directly from Lofi.co with drag-and-drop notepad, PDF reader, and timer widgets. Brainstorm new ideas and learn new productivity hacks with the help of ChatGPT-powered LofiAI.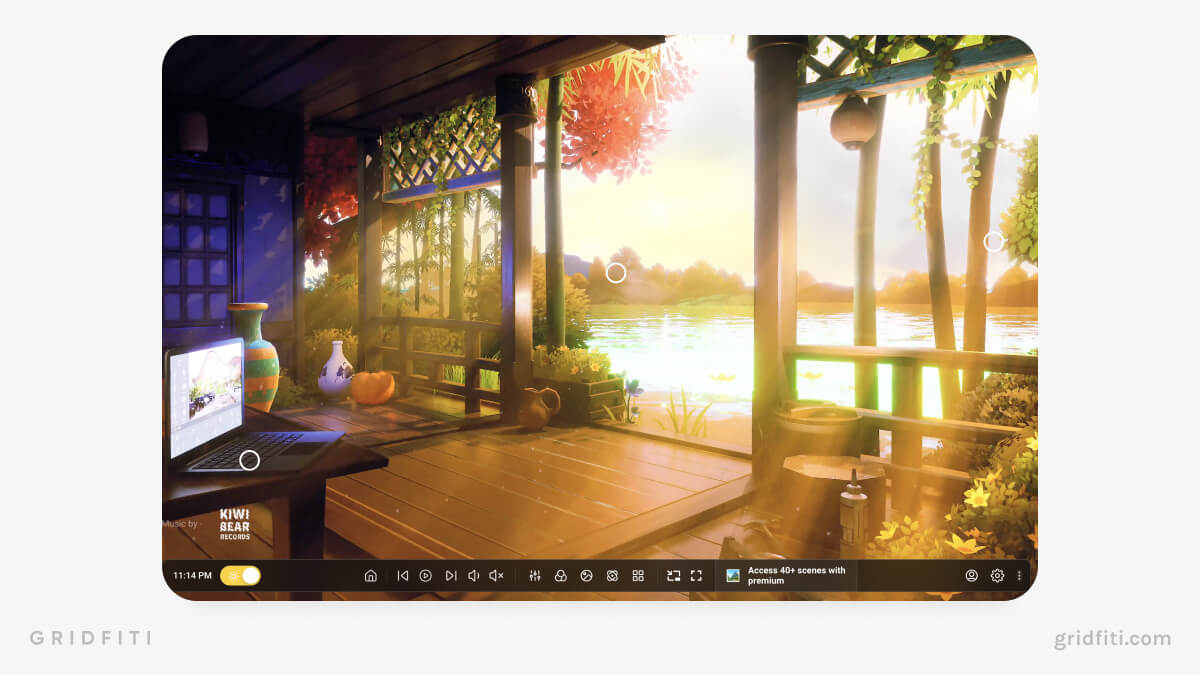 LifeAt
Amp up the aesthetic during your study sessions with LifeAt. This virtual space app features dozens of dynamic video and GIF backgrounds, from bustling cafés to peaceful oceanscapes to futuristic cities. Bop along to your favorite tunes from YouTube, Spotify, or Apple Music while you work.
With a notepad, to-do list, calendar, and timer, LifeAt features everything you need for studying. You can also share your room and video chat with other students. Taking a break? Unwind with breathing exercises, or have fun reading your daily fortune.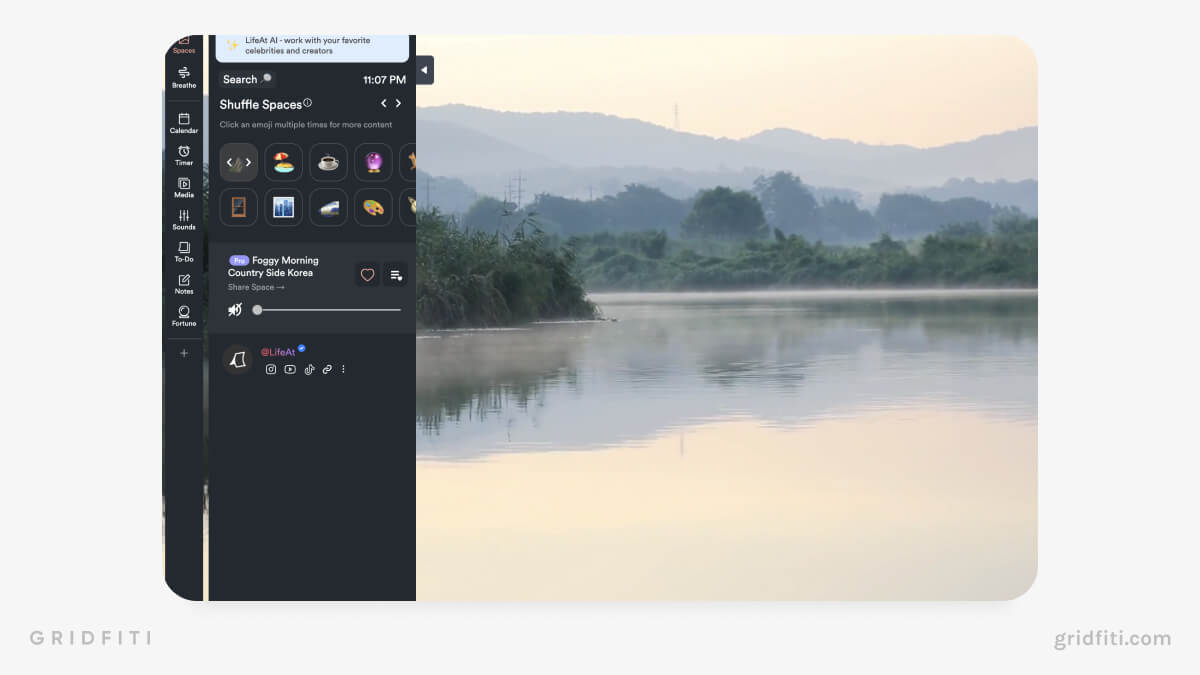 Lofi Cafe
Tune into the best study music YouTube channels on Lofi Cafe. Channel-hop between 9 livestreams of lofi, chillwave, ambient, and more with a unique old-school TV aesthetic. Vibe with iconic channels like Lofi Girl or Chillhop Radio while you complete 25-minute Pomodoros directly from Lofi Cafe.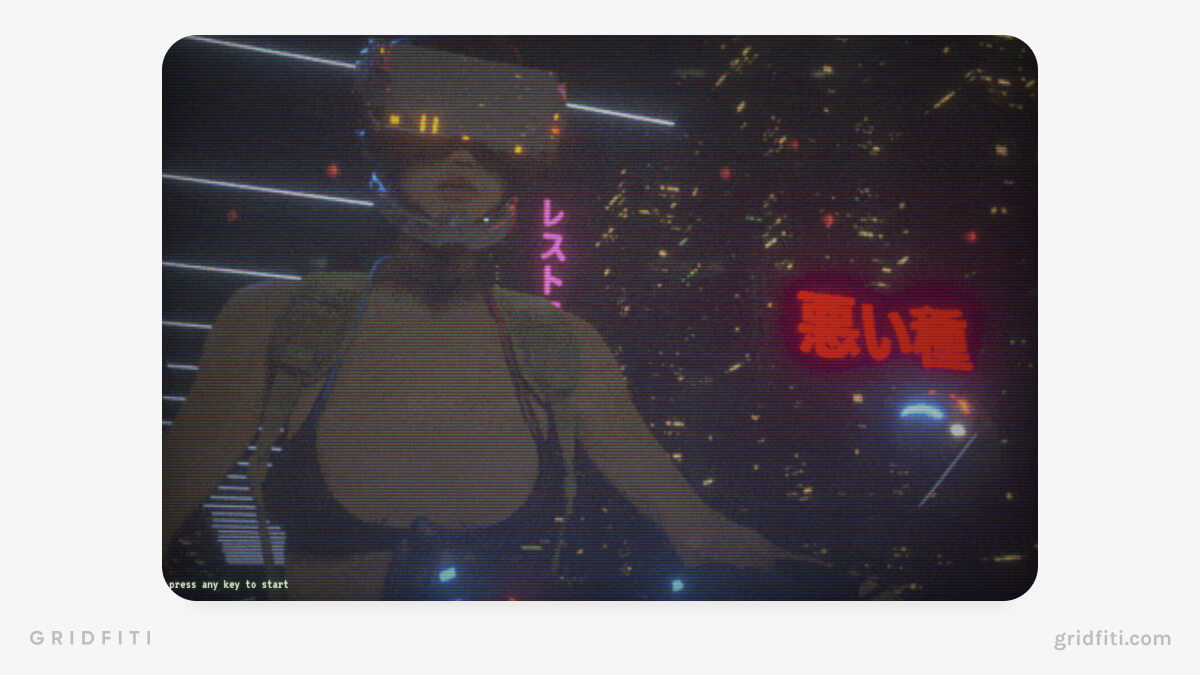 I Miss My Cafe
Cuddle up with a cup of joe and enjoy the hustle and bustle of your favorite coffee shop. I Miss My Cafe features eight classic café sounds you can mix to create your ideal coffeehouse ambience.
From barristers calling out orders to the crackle of a fireplace, I Miss My Cafe is on hand to keep you company during lonely study sessions. Set a Pomodoro timer, jam to I Miss My Cafe's Spotify playlist, and get stuck into your workload.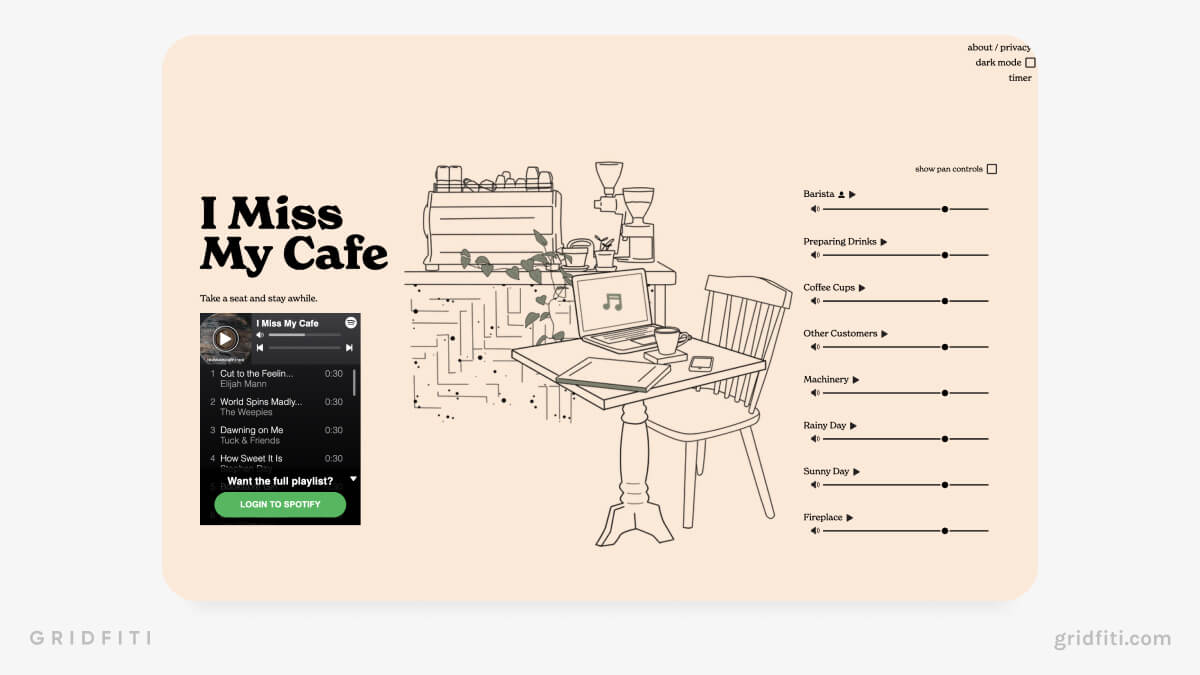 Noisli
Noisli makes it super simple to create a serene soundscape for deep work. Combine 28 sounds, and use the sliders to adjust their volume levels. Found a combo you love? Save it to your playlists for later. Or, check out Noisli's premade playlists for productivity, relaxation, noise blocking, and more.
Noisli isn't just an ambient noise website — it also features a text editor and detailed Pomodoro timer, as well as stats so you can analyze your productivity.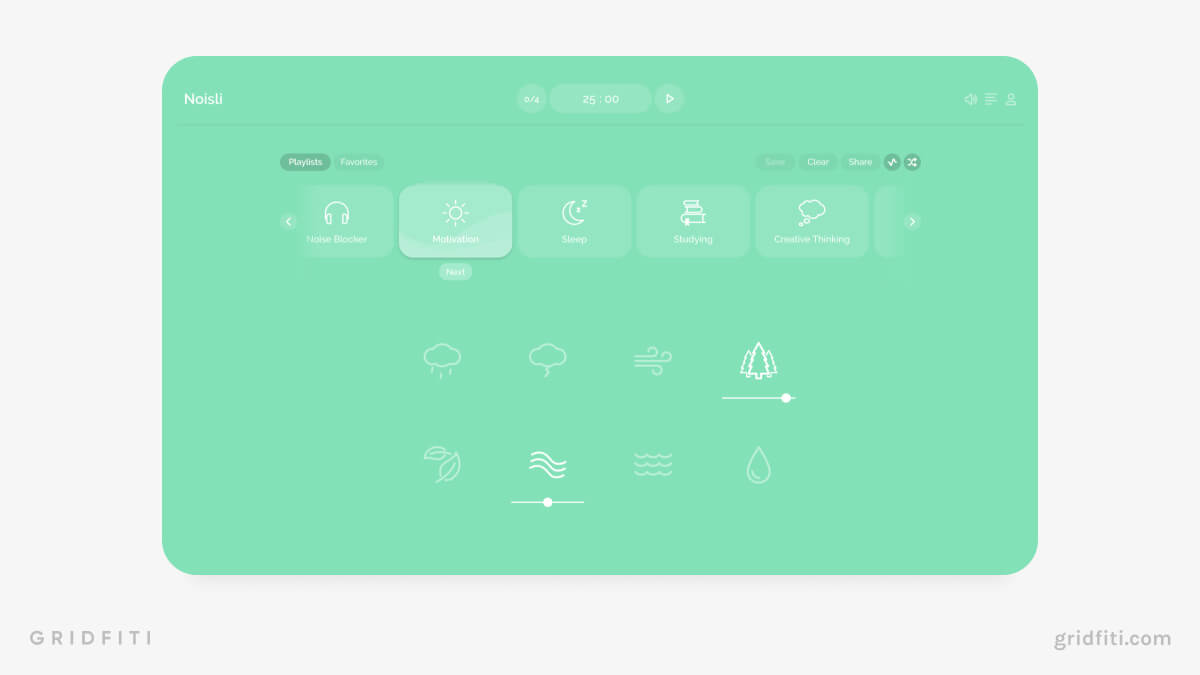 Rainyscope
Enjoy the pitter-patter of rain in all four seasons on Rainyscope. Simply click the season you want for a specially curated soundscape complete with chirping birds in spring and howling winds in winter. The background changes with the season, with rain trickling down your screen, creating a cozy window effect.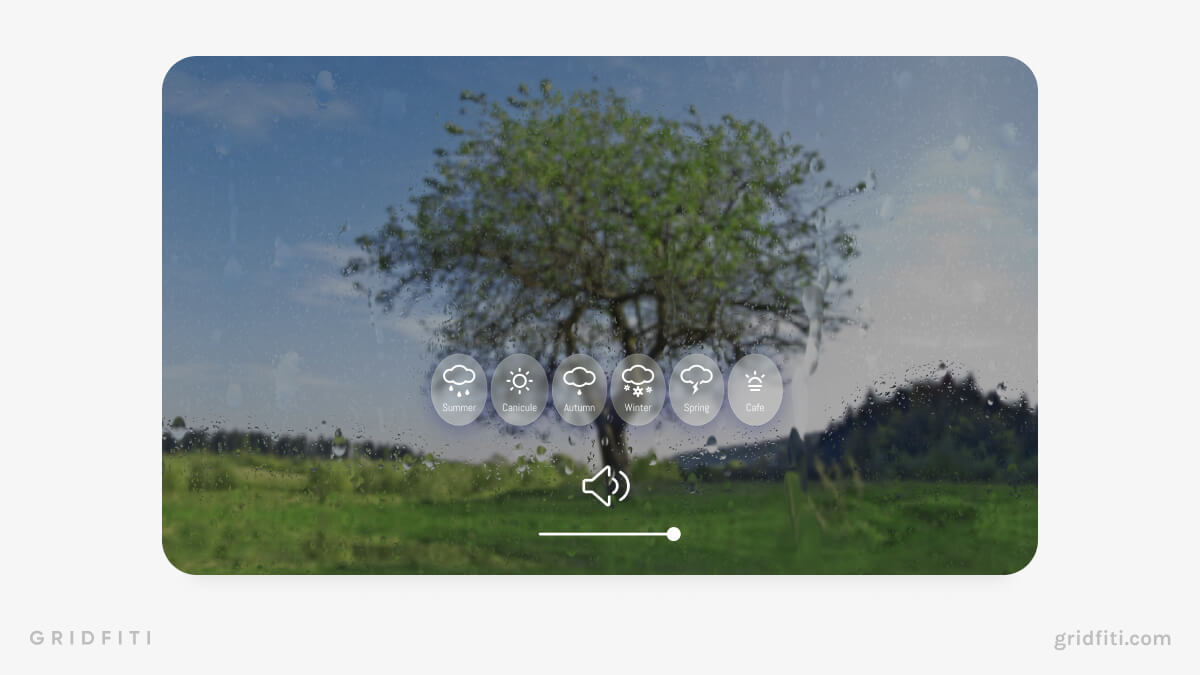 Productivity Timer Websites
From time boxing to the Pomodoro technique, productivity timer websites will help you level up your learning. Scroll down for our favorite productivity timer websites!
Flocus Pomodoro Timer
Find your flow with the Flocus Pomodoro Timer, a mini site by Flocus. Customize your Pomodoro sessions and breaks and set one of several minimalist backgrounds. Tune into the built-in Spotify Flocus lofi widget to reduce distractions. Save your favorite background/timer/alert combo and sync them across devices by creating a free Flocus account.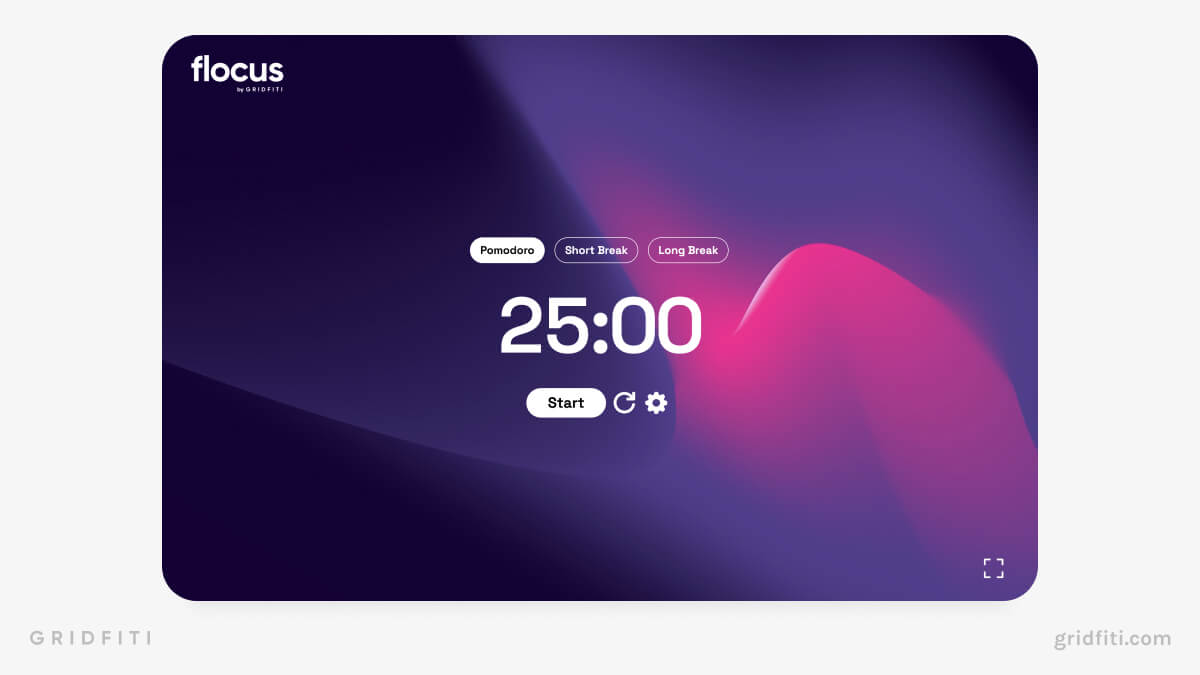 StudyWithMe Pomodoro Timer
The StudyWithMe Pomodoro Timer features a dozen backgrounds to match your aesthetic, from cozy fireplaces to Tokyo skylines to snowy landscapes. Add even more customization by choosing from one of four alert sounds.
The built-in Spotify widget playing Flocus lofi radio adds extra ambiance to Pomodoro sessions. Found the perfect timer, background, and alert combo? Sign up for a free account to sync your settings across devices.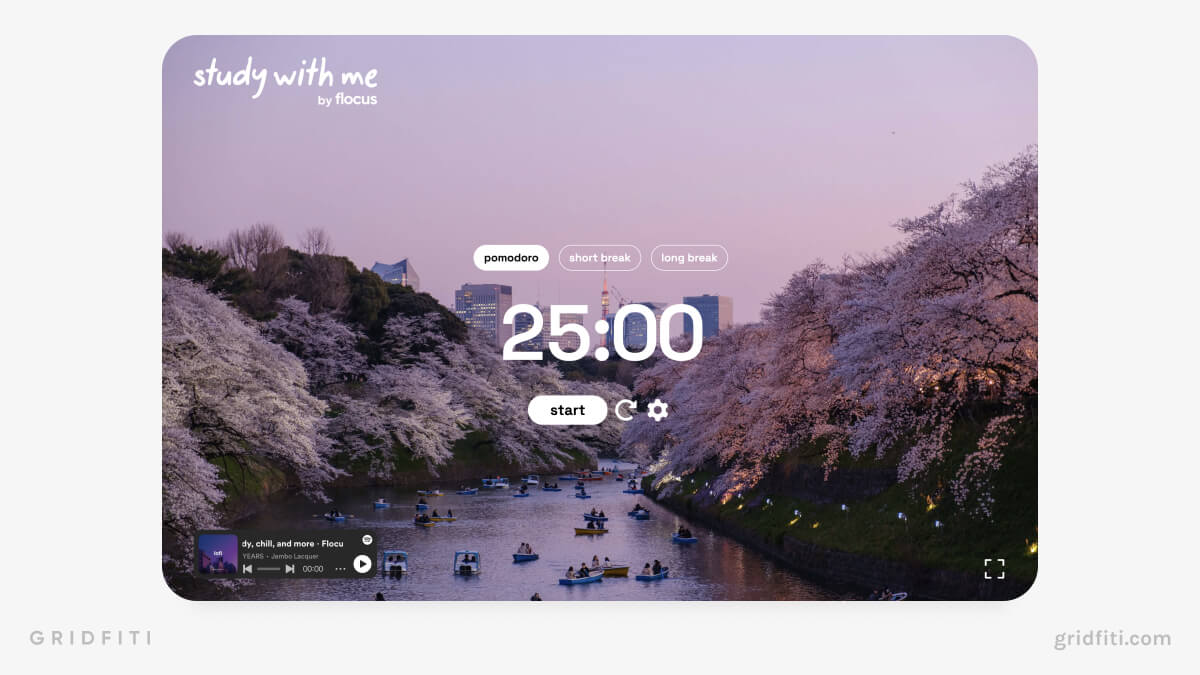 Nesto
Nesto is a Pomodoro timer with a built-in task list to help you make the most out of your day. Engage in 25 minutes of deep work at a time, with seven soundtracks to drown out noise and dynamic natural backgrounds to improve relaxation. Create a free account to save your task lists and progress.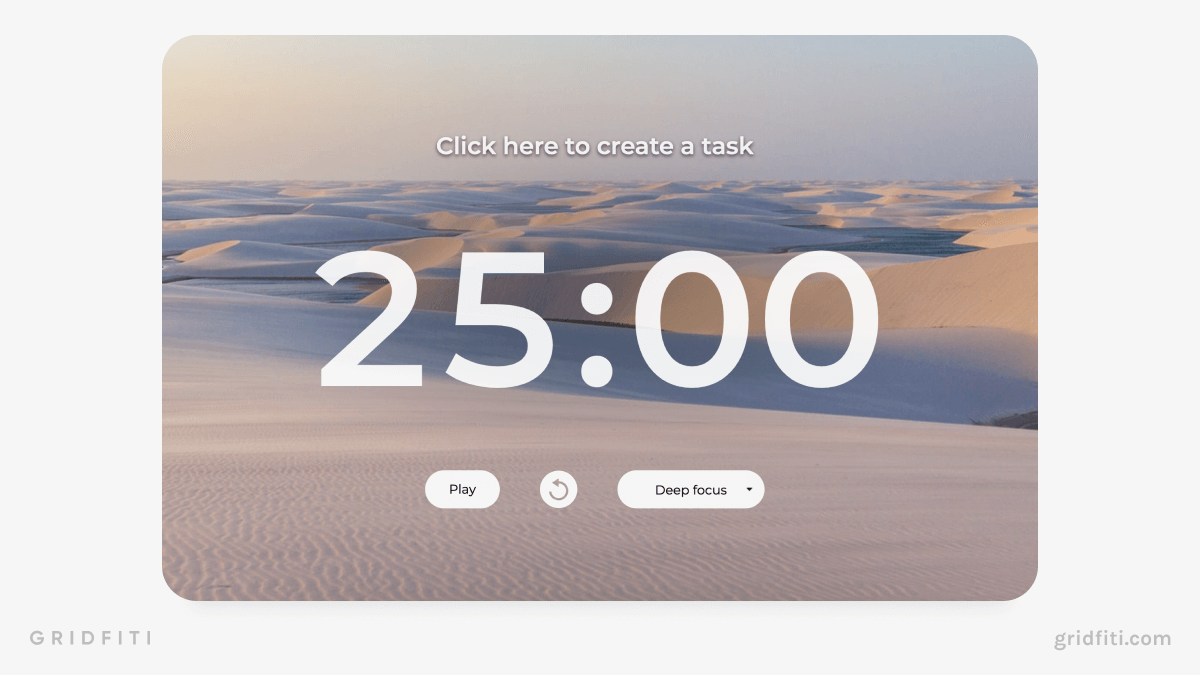 Forest
Flourish into your productive best with the help of Forest! This app and extension puts a fresh spin on Pomodoros by letting you plant a tree for each session. Complete the session and the tree grows — quit, and it wilts away.
You can view your stats for completed Pomodoro sessions as a verdant forest. The Plant Together feature lets you co-work with others to grow forests. Plus, Forest partners with Trees for the Future, a charity that receives donations whenever Forest users spend virtual coins.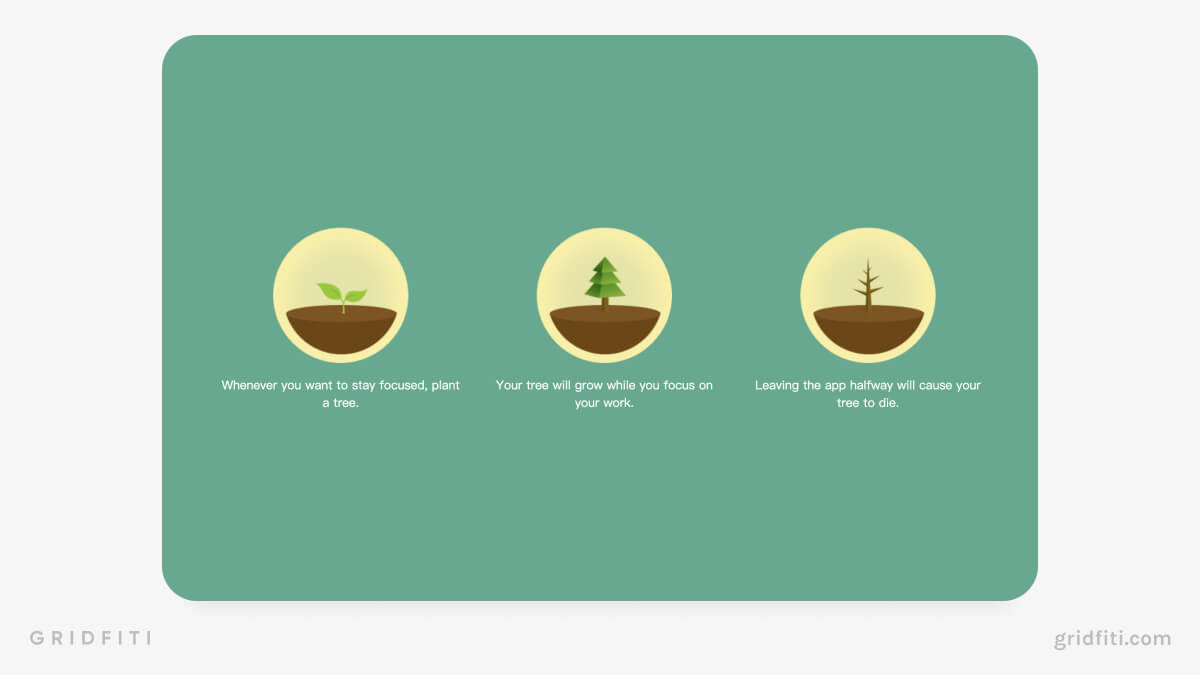 Productivity Trackers & Task Managers
Productivity trackers and task managers can help you clean up your calendar, prioritize important assignments, and provide insight into your productivity. Check out some of our favorite productivity trackers and managers!
Habitica
Habitica is the ultimate way to gamify your productivity tracker. Start by creating a pixelated avatar, choose your focus, and dive into an RPG experience that makes completing your daily chores fun and engaging.
Complete quests, join guilds, and earn experience to level up. After finishing tasks, you'll earn coins, which you can use to buy equipment and armor to customize your character. Gather your crew for group task management and earn extra rewards!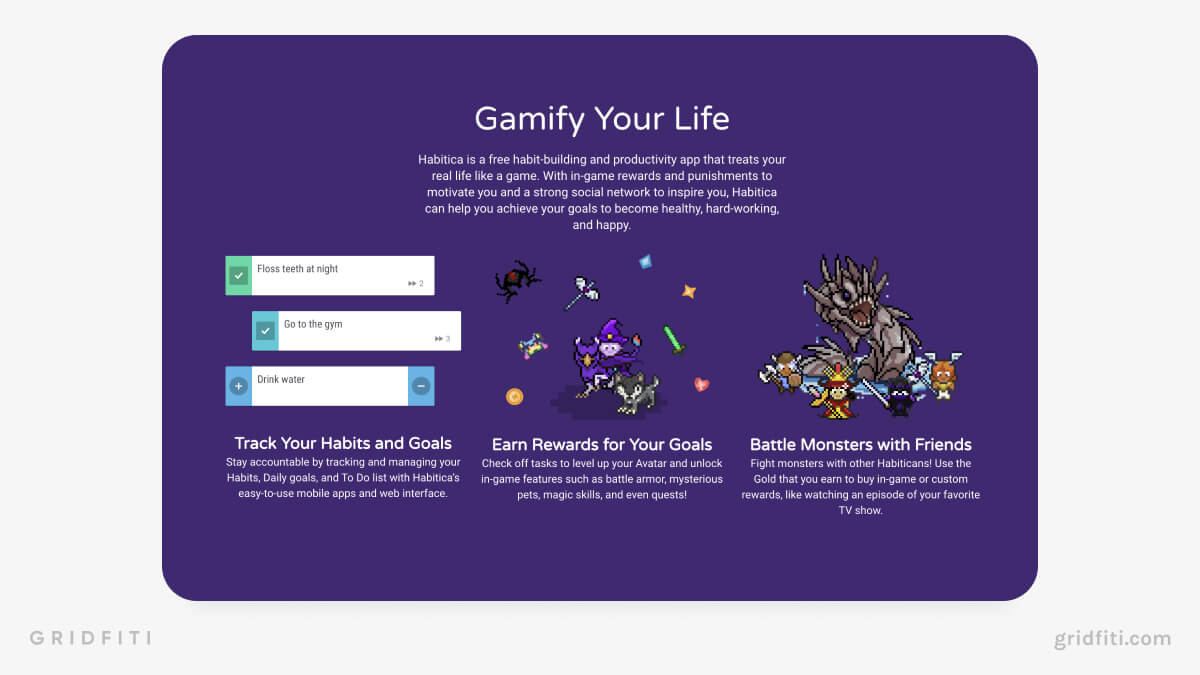 Toggl Track
With a smooth UI and lots of bells and whistles, Toggl Track is one of the top productivity websites for students. Create color-coded time blocks for your classes and view them in calendar or list mode. Integrate over 100 apps into Toggl Track to keep up with your workload in one place.
Forgetting something? Set Toggl Track reminders to remember important deadlines. Toggl Track also features a built-in Pomodoro timer for getting stuck into deep work. As well as desktop and web apps, Toggl Track has a mobile app and offline mode, letting you monitor your productivity while you're on the go.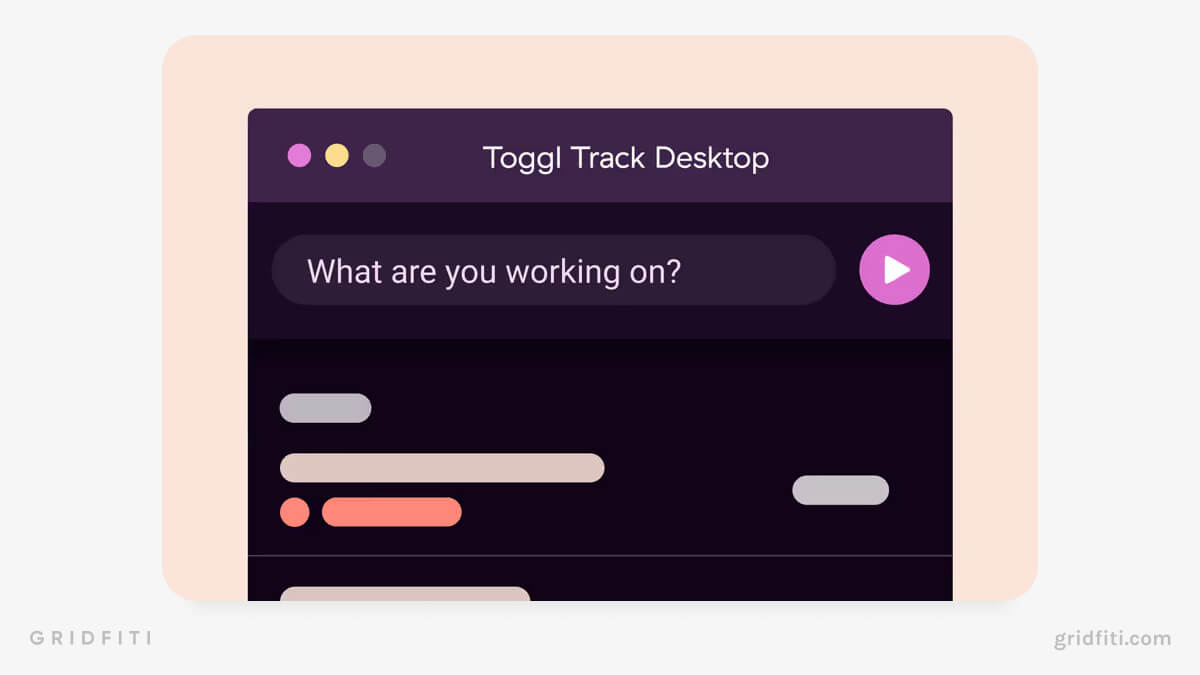 everyday
everyday uses the Don't Break the Chain technique to encourage you to maintain good habits. Enter your tasks and routines on a color-coded calendar to show what you've completed. everyday's right-hand column shows your longest streaks for each habit.
Set reminders and customize everyday with emojis, dozens of colors, and more. The everyday browser extension offers a quick, accessible way to visualize your progress, making this an excellent productivity tool for students that don't want to overcomplicate organization.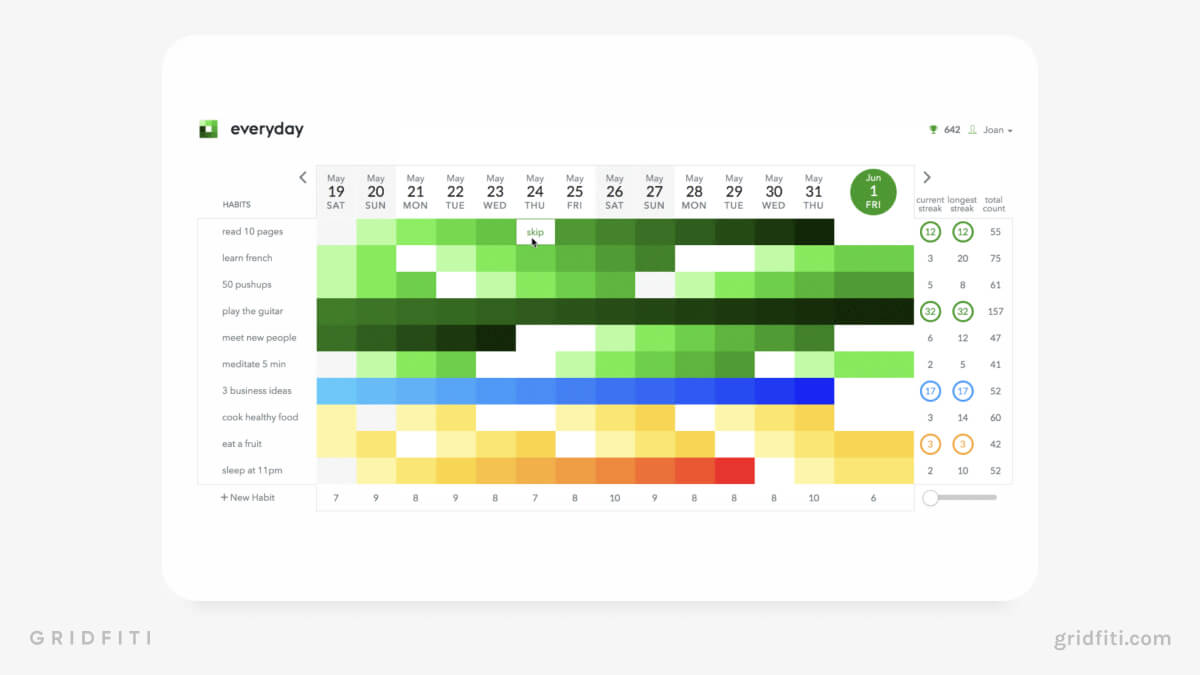 Rescue Time
Easily distracted and lacking motivation? Rescue Time markets itself as a productivity assistant that'll guide you through tough times from your taskbar. It analyzes your productivity and sends motivational insights based on your recent distractions and goals.
Rescue Time is completely personalized to you, letting you know the best times to dive into difficult work. You can also see in-depth stats on your top distractions from studying and coursework. Starting a Focus Session will block distracting websites for a set period, helping you concentrate on what's important.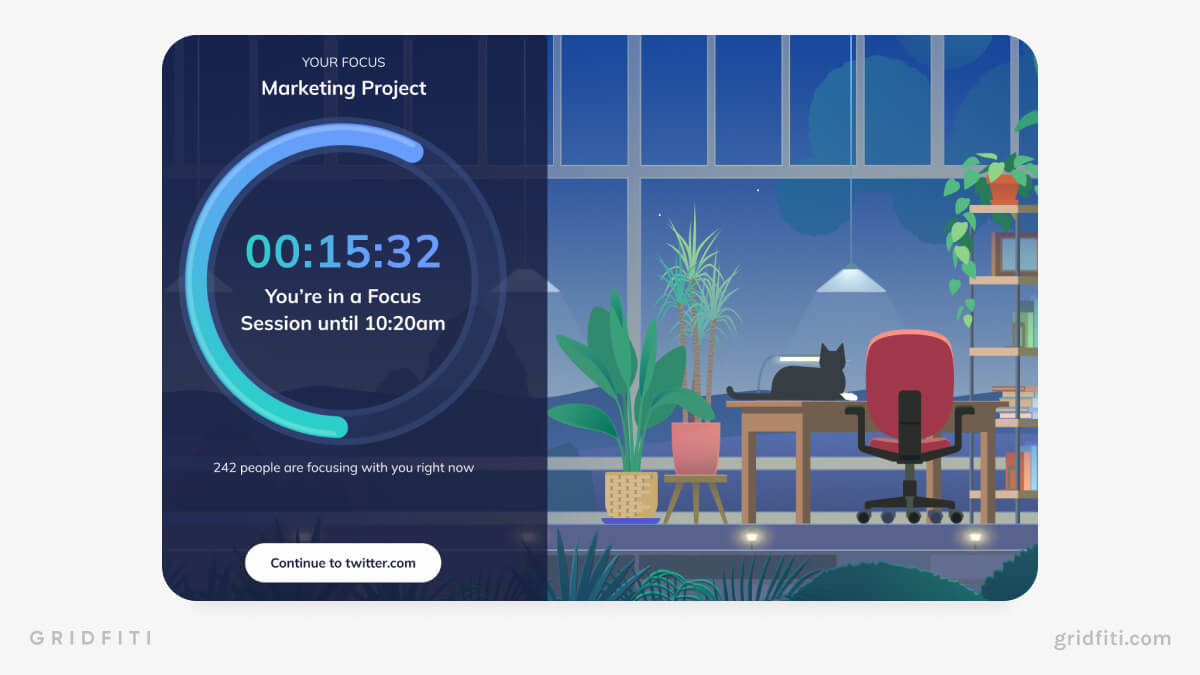 Todoist
Todoist is one of the world's most popular to-do list apps, going above and beyond to help you stay organized. Sometimes, feeling calm and in control of your upcoming tasks is half the battle. Break tasks down into subtasks, share them with others, and organize them into projects.
Integrate Todoist with over 60 apps and extensions to view tasks across multiple platforms. With over 10 apps installable on different devices from your Apple Watch to desktop, Todoist lets you keep tabs on your to-do lists anywhere, anytime.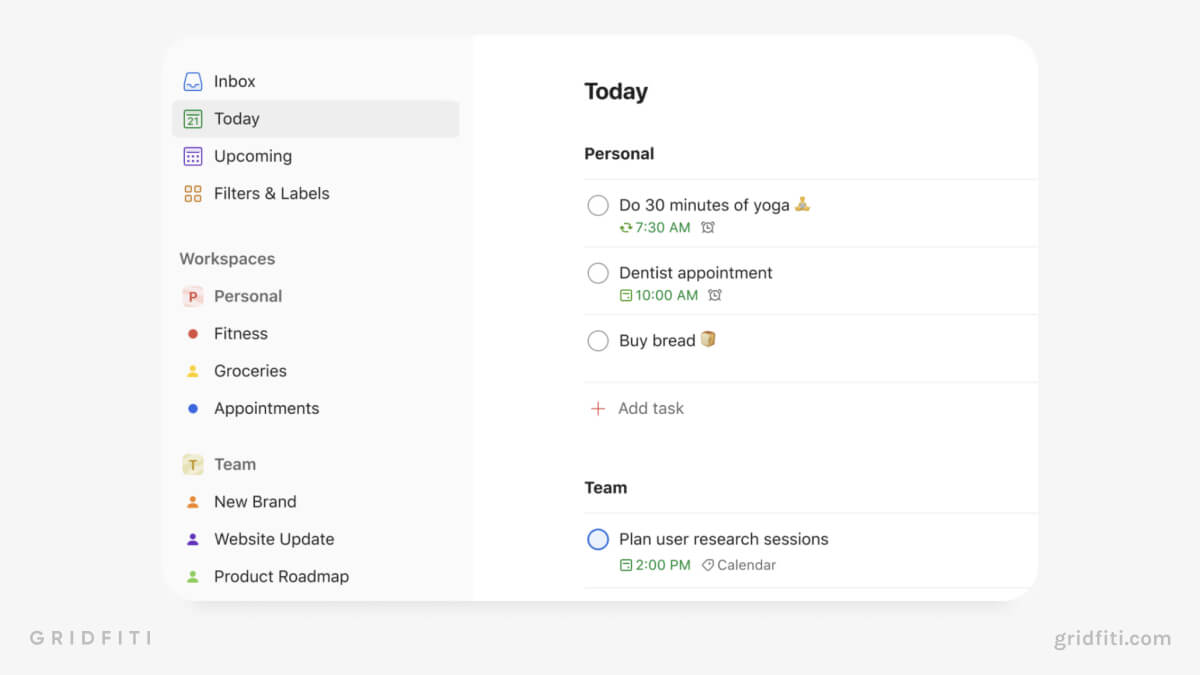 Developer Diary
Developer Diary is designed for developers, but you can use it for any creative endeavor. Start a focus session and log your thoughts and feelings in your diary. Your entries are totally private and stored locally on your device only. The app's built-in AI also protects your personal and sensitive data from being shared.
View analytics on your past productivity sessions to discover the best times of day for deep work. Developer Diary also helps you avoid distractions by sending nudges to keep you motivated.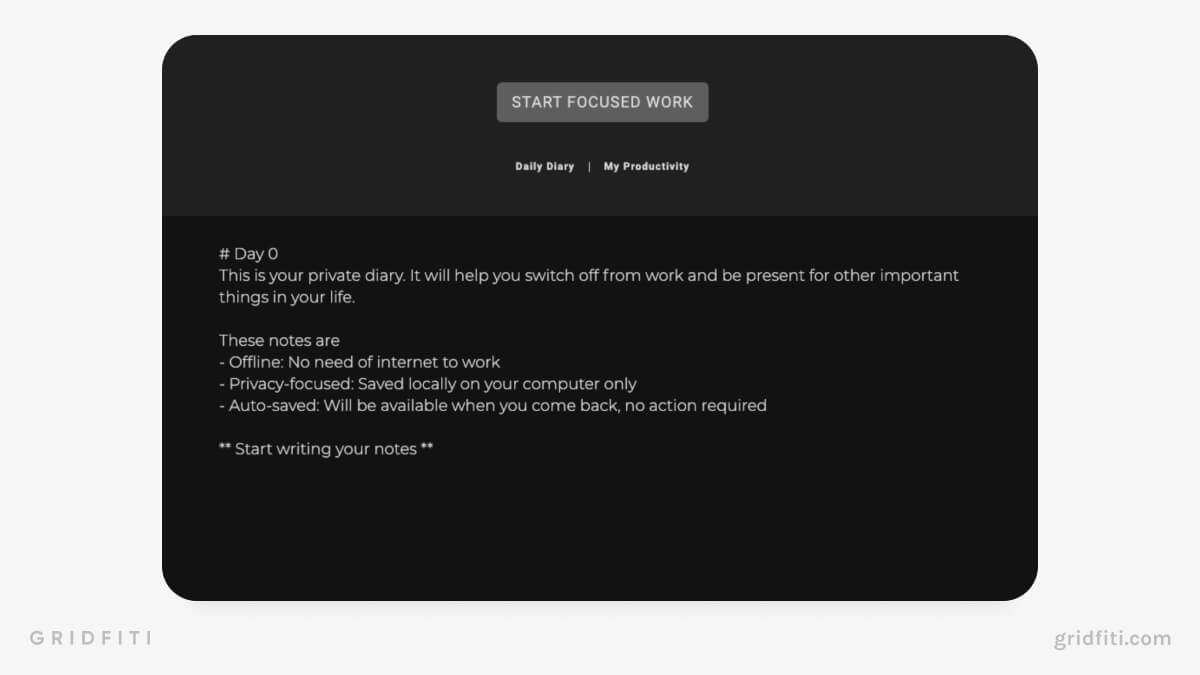 Google Calendar
Google Calendar is many students' go-to calendar and task manager. Split your events into multiple calendars for every area of your life. Set email and push notifications so you never miss an event or reminder. Cloud-based storage also lets you access your calendars seamlessly across devices.
Send event invitations, track RSVPs for meetings and group study sessions, and even attach documents to your invites. Share calendars with others, and integrate Google Calendar with other apps to manage your workflow seamlessly.
Plus, there are endless ways of customizing your Google Calendar to make it aesthetic!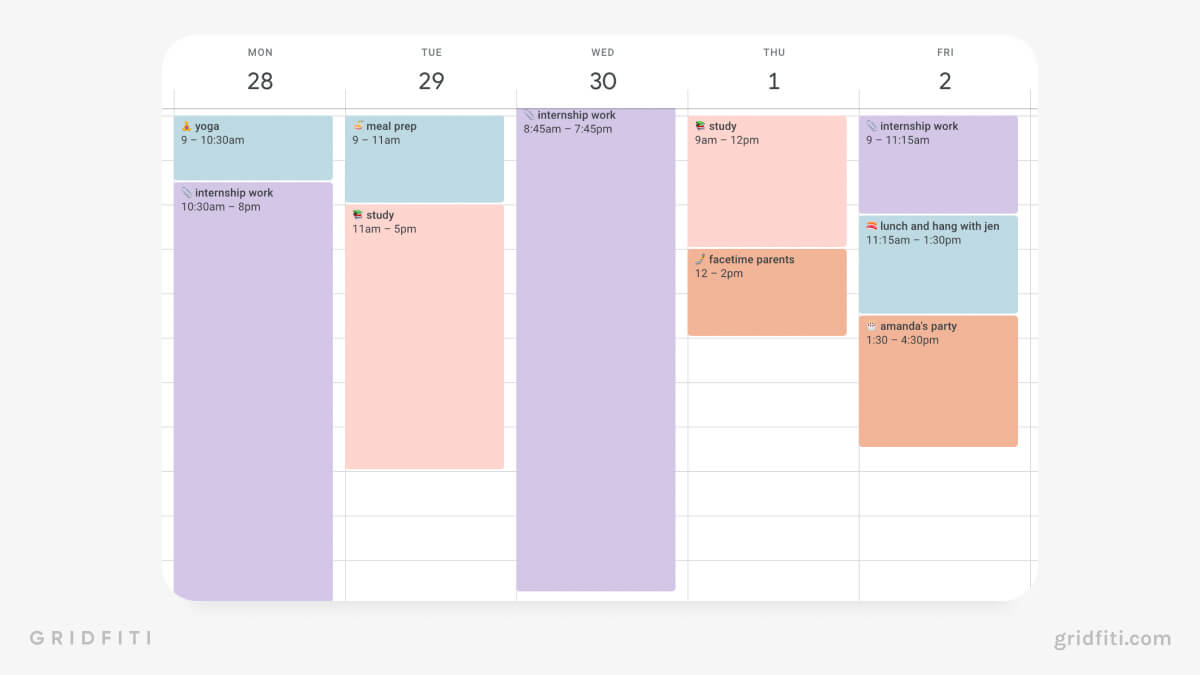 Productivity Resource Websites
Supercharge your resource bank with practice questions, mock tests, academic papers, and tutorials on tough topics. Here are some of the best productivity resource websites for students!
Quizlet
Quizlet is among the best student productivity websites, giving you the ability to boost your learning potential. Quizlet members have access to flashcards, tests, classroom learning games, and expert solutions to complex topics. Quizlet is a comprehensive resource bank covering over 100 subjects, from foreign languages to philosophy.
One unique feature of Quizlet is Q-Chat, a ChatGPT-based AI study coach that uses the Socratic method of questioning to improve understanding and critical thinking.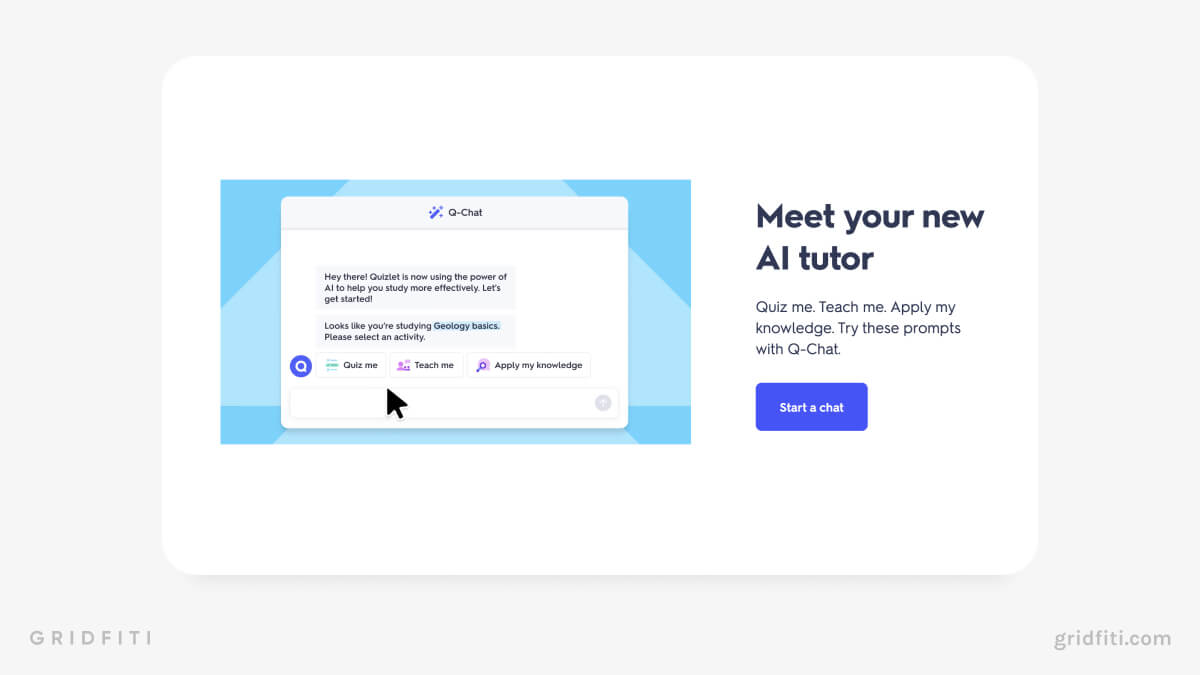 Google Scholar
Google Scholar is a lifesaver for students searching for academic papers. Access thousands of free books, journal articles, theses, and more on an array of subjects. If you're a law student, you'll love Google Scholar's case law search, with cases from across all U.S. federal and state courts.
Google Scholar's UI makes finding the perfect paper a breeze — just search as you would on Google, and use advanced options to narrow your search.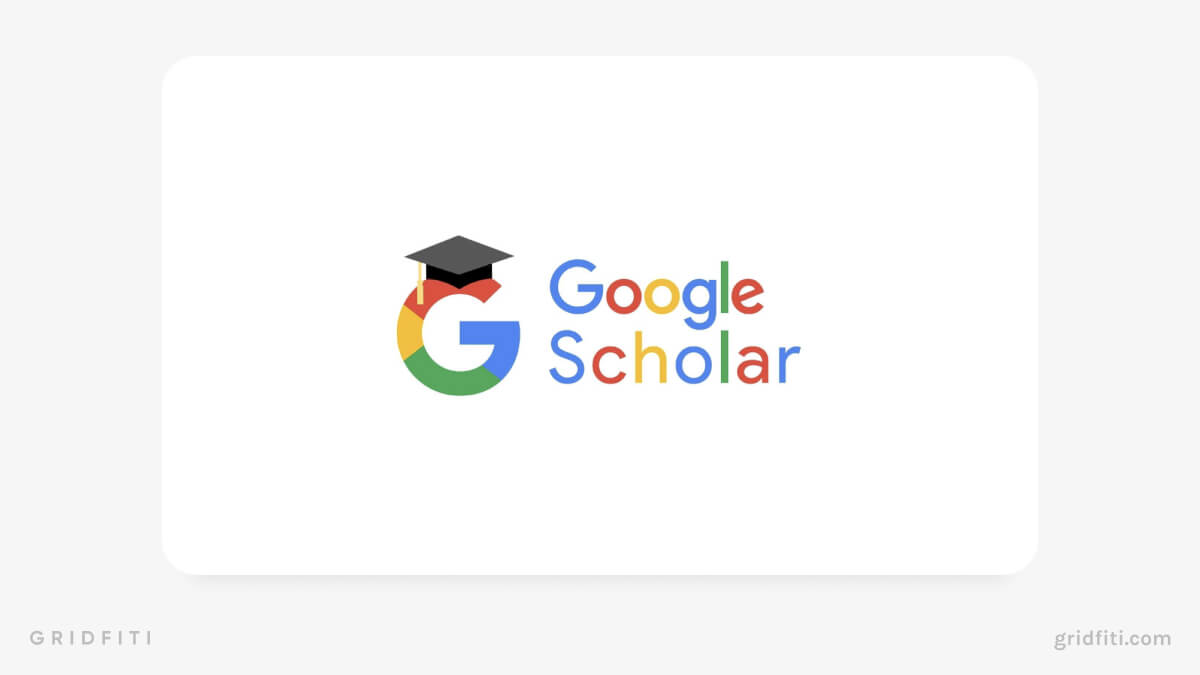 Get Body Smart
Get Body Smart comprehensively breaks down the human body through anatomical illustrations, interactive quizzes, and tutorials. An educational resource on human anatomy and physiology, Get Body Smart offers in-depth but accessible explanations of different bodily systems, bones, and muscle groups. With Get Body Smart, you're bound to learn something new, whether you're in high school or preparing for your MCATs.
Plus, Get Body Smart offers a resource bank of external websites and information to further your understanding of the human body.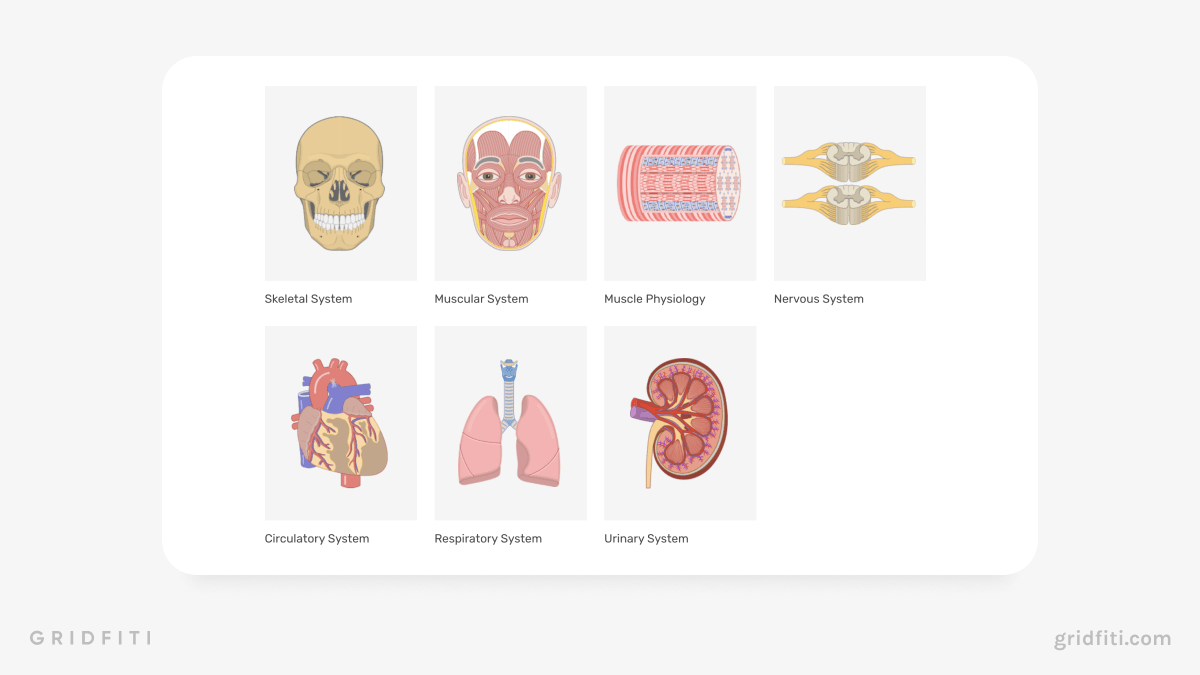 WolframAlpha
WolframAlpha is a powerful AI that'll answer your pressing academic questions. It can answer questions from dozens of disciplines, including physics, mathematics, geography, and linguistics.
Solve complex equations, generate graphs, translate languages, and compare data. You can even upload images and input URLs for WolframAlpha to analyze.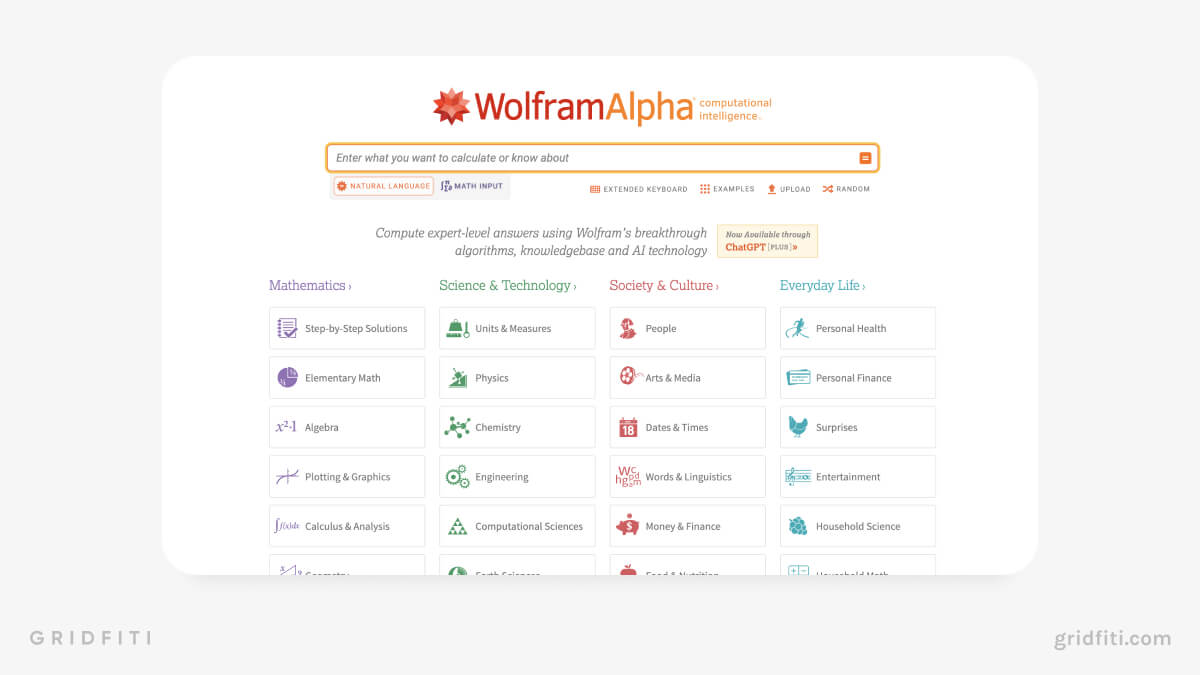 Omni Calculator
Omni Calculator is the ultimate calculating resource, with over 3,400 calculators at your disposal. If you're a biology, chemistry, physics, and math major, you'll love being able to work out equations with ease.
An atom's atomic mass, the absolute values of linear expressions, and terminal velocities can be solved with the click of a button. Plus, you can use Omni Calculator to solve all of life's little problems, with calculators for everything from BMI to money conversion to cooking measurements.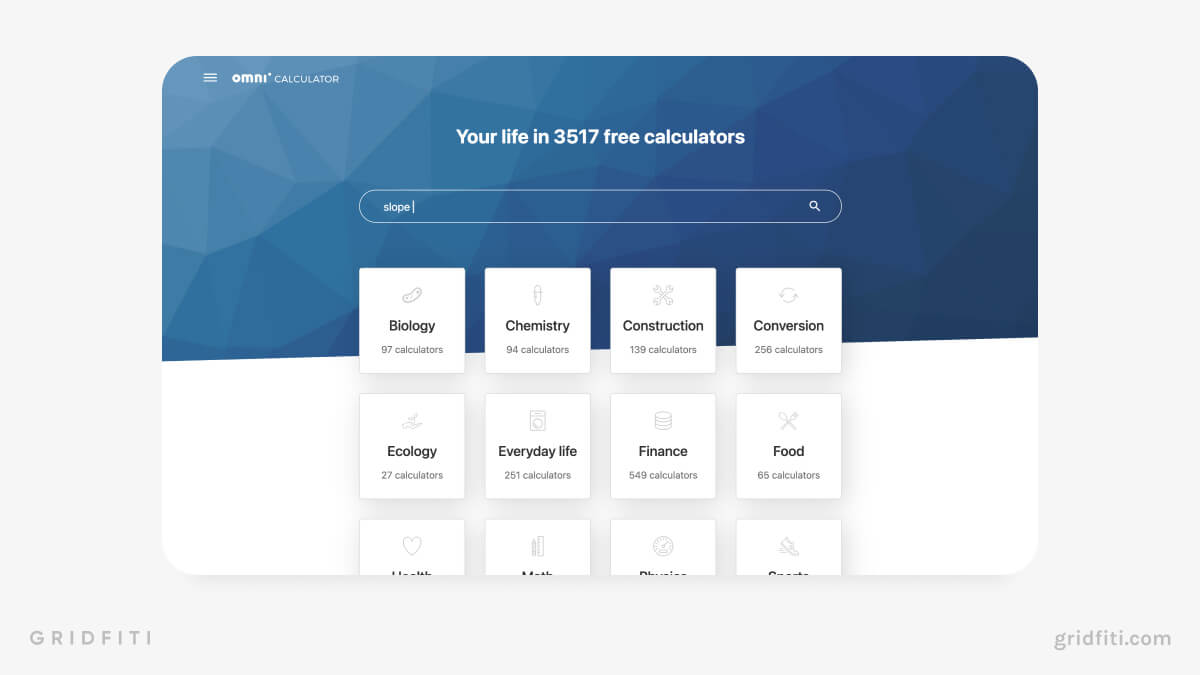 Pocket
Pocket is a digital bookmarking tool that lets you save articles, blog posts, and videos. Build your resource library by clicking the Pocket icon in your browser whenever you come across an interesting read or resource. Access your library on the go, even offline.
Share and sync your library with other students and pool your study resources. Pocket also offers several helpful accessibility options, like text-to-speech, tailored text size, and text highlighting.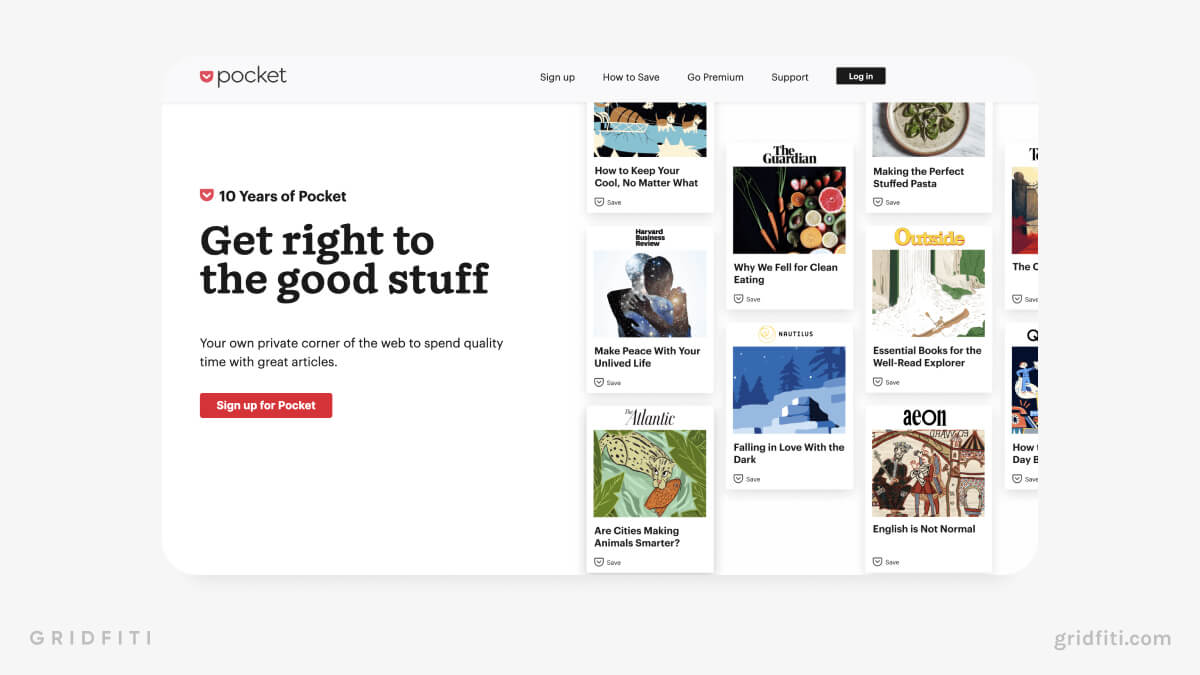 Distraction Blocking Websites
Blocking out distractions can be as important as finding your flow while studying. Being unable to access time-suckers like social media and games will help you stop procrastinating on your next project. Scroll down and check out a couple of the best distraction blocking websites!
Cold Turkey
Cold Turkey blocks specific URLs, YouTube channels, keywords, and even the entire internet to help to stay in the zone. It can even block specific apps and folders so you don't get distracted by games and local files.
Schedule Cold Turkey to block apps between certain times — just drop a time block into your schedule, and it'll repeat at regular intervals. Set a Pomodoro timer that'll unblock apps for a few minutes while you take a break. Cold Turkey keeps track of which sites you visit most so you can decide which ones are getting in the way of peak productivity.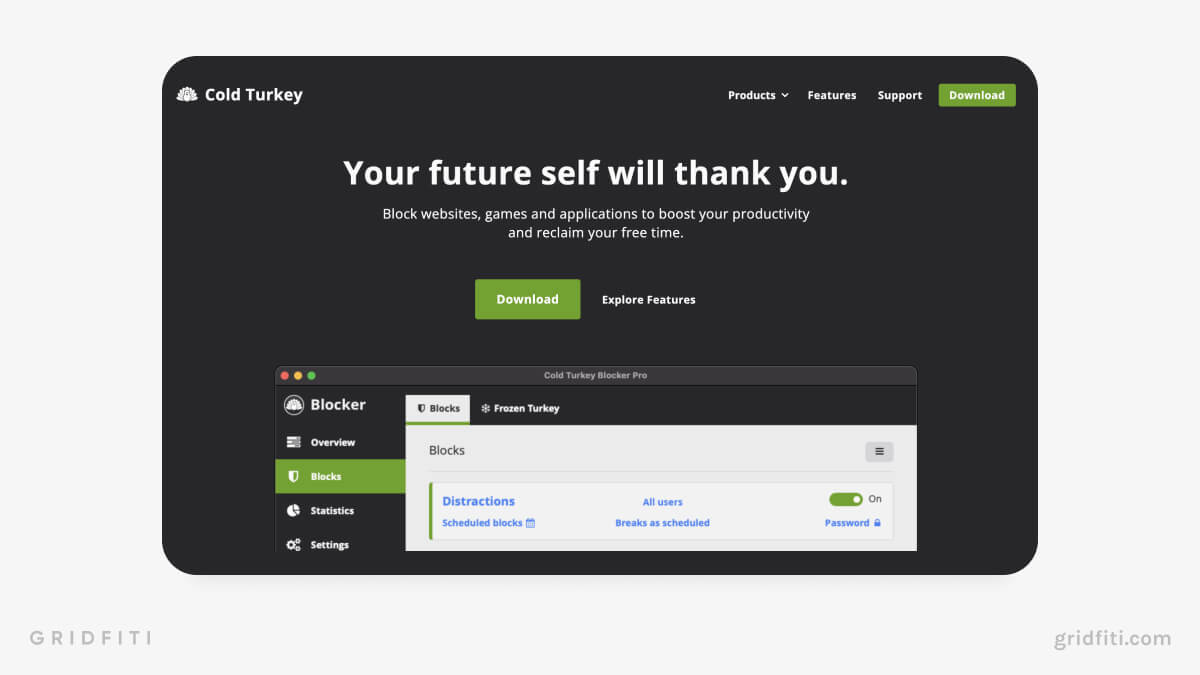 Freedom
Freedom is a cross-platform app that'll help you eliminate unnecessary distractions from your work and personal life. Add websites, apps, and games to your block list, and schedule recurring sessions in your calendar.
Tempted to cheat and access blocked websites? Freedom's Locked Mode prevents you from ending a block session. Freedom also has some useful secondary features, like ambient sounds to improve focus and session annotation so you can track your accomplishments. Freedom is totally private, with all website data stored solely on your devices.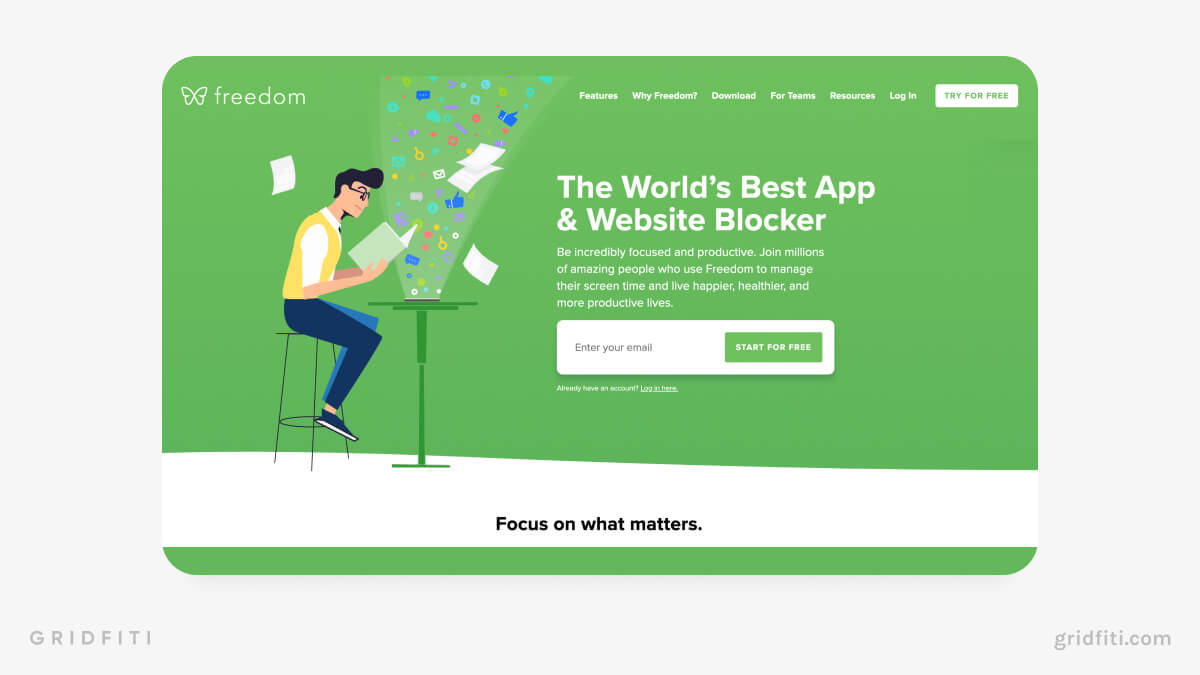 Productivity Websites for Writing & Note-Taking
Taking and organizing detailed notes has never been easier, thanks to these productivity websites for writing and note-taking!
Notion
Discover Notion, the ultimate all-in-one workplace and productivity tool for students. Manage tasks, take notes, create calendars, and basically organize your entire life. Collab with other students in real-time on documents with comments and live changes. Use Notion AI to summarize your notes, research topics, format text, and more.
Notion's "block-based" system and accessible UI means Notion is highly flexible. Integrate useful apps like Google Calendar, download productivity templates, and add external files to create a digital whiteboard of all your ideas and notes. Plus, it's highly customizable, with countless themes, layouts, fonts, and icons to make your Notion aesthetic!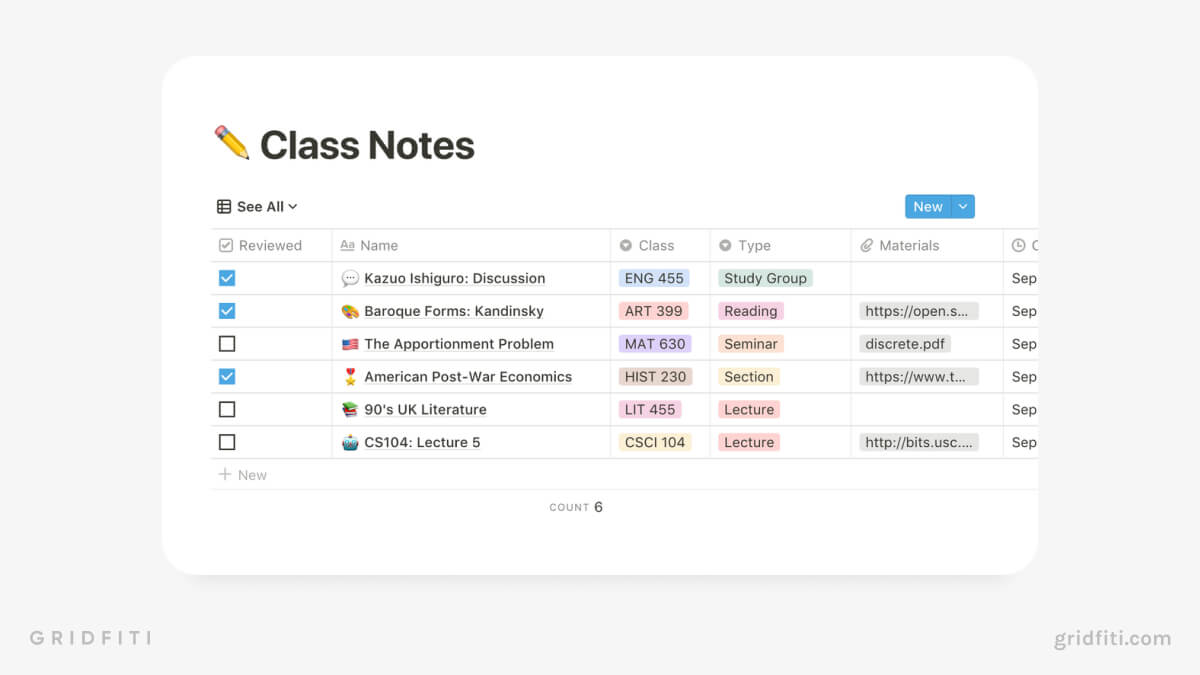 Craft
Craft is a popular alternative to Notion with a similar block system and interface. Add structure and order to your notes by combining text, images, multimedia, and files.
Like other online note-taking apps, Craft lets your entire study group edit and collaborate on documents in real time, Sharing controls and locks ensure your important files are secure and only viewable to others with permission. Craft AI Assistant is on hand to summarize, translate, and proofread your documents.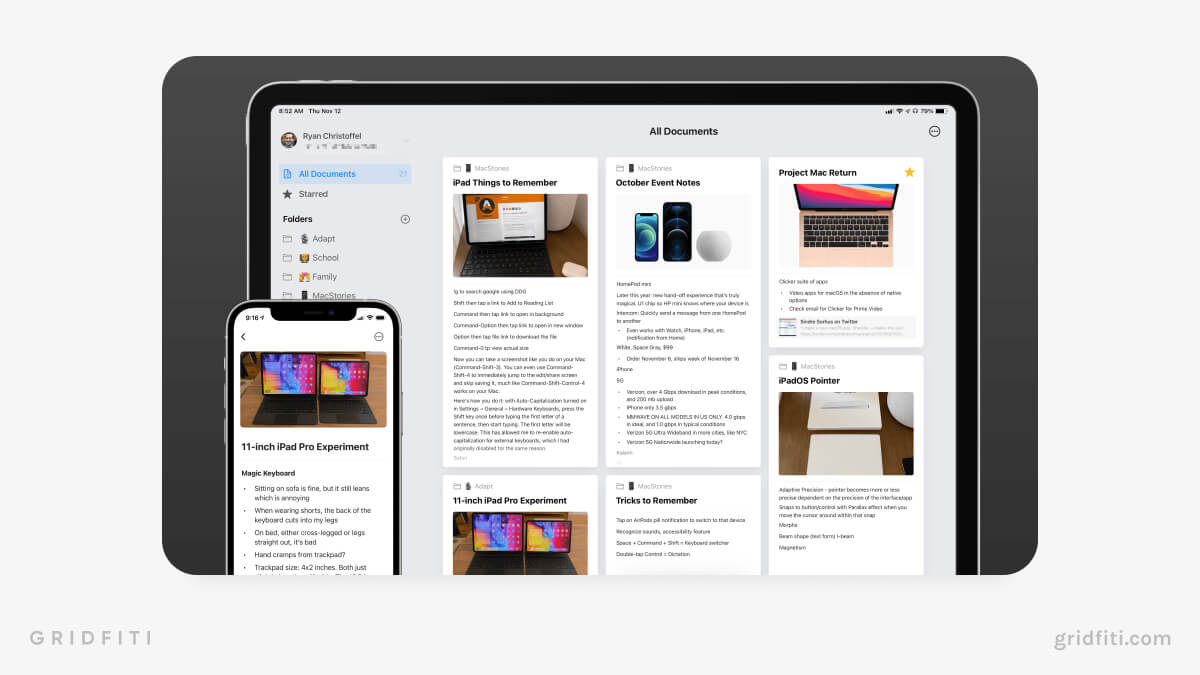 Obsidian
Obsidian is a note-taking and organizing app that uses Markdown to simplify note-taking while allowing you to still add images, links, and other media. All your notes show up in a graph, where you can discover hidden connections. Once you find a connection, add a link between the notes to create a web of related content.
Modify Obsidian with dozens of plugins to streamline and customize your note-taking process. Create canvases of different ideas, links, and media to format your notes in a way that makes sense to your brain. Collab and share individual files with others — military-grade encryption ensures no personal data is compromised.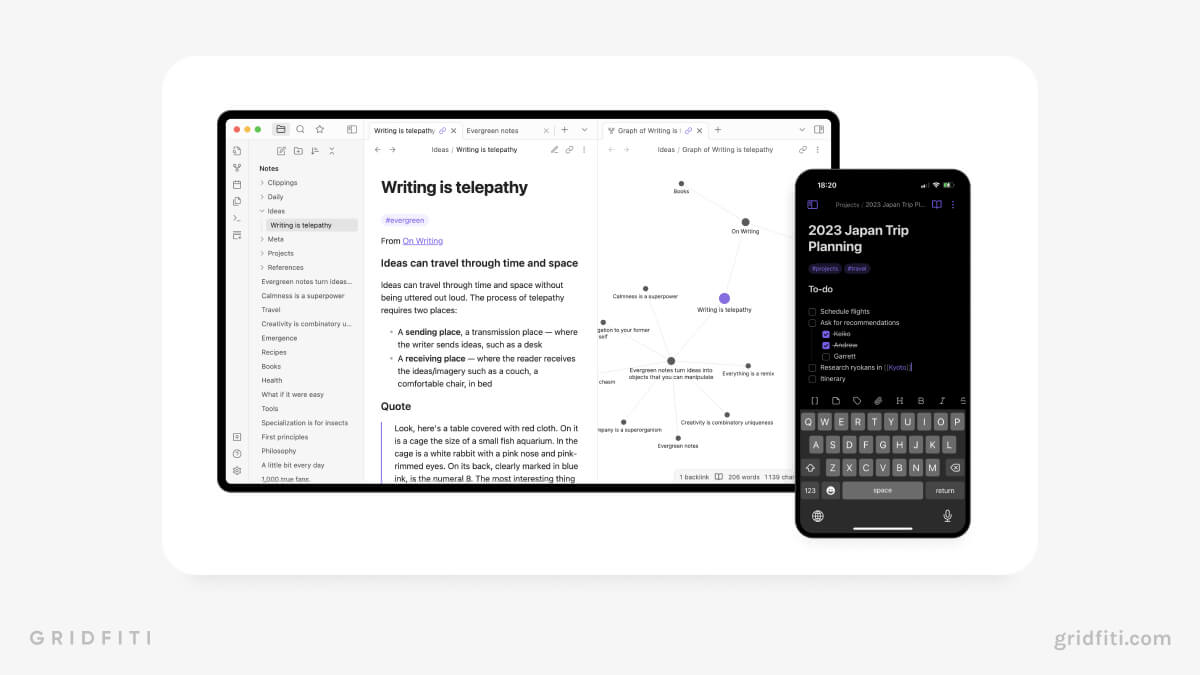 Evernote
Evernote is a hugely popular note-taking app among students, with everything you need to stay organized in any subject. Create multimedia notes, schedules, and lists before combining them to manage your work seamlessly. Evernote automatically syncs across devices so you have everything you need, whether at home, at school, or on the go.
One of Evernote's most useful features is its web clipper, which lets you screen-capture websites, then annotate and highlight them in your notes. Plus, you can scan important documents directly to Evernote and save yourself from carrying unnecessary notebooks.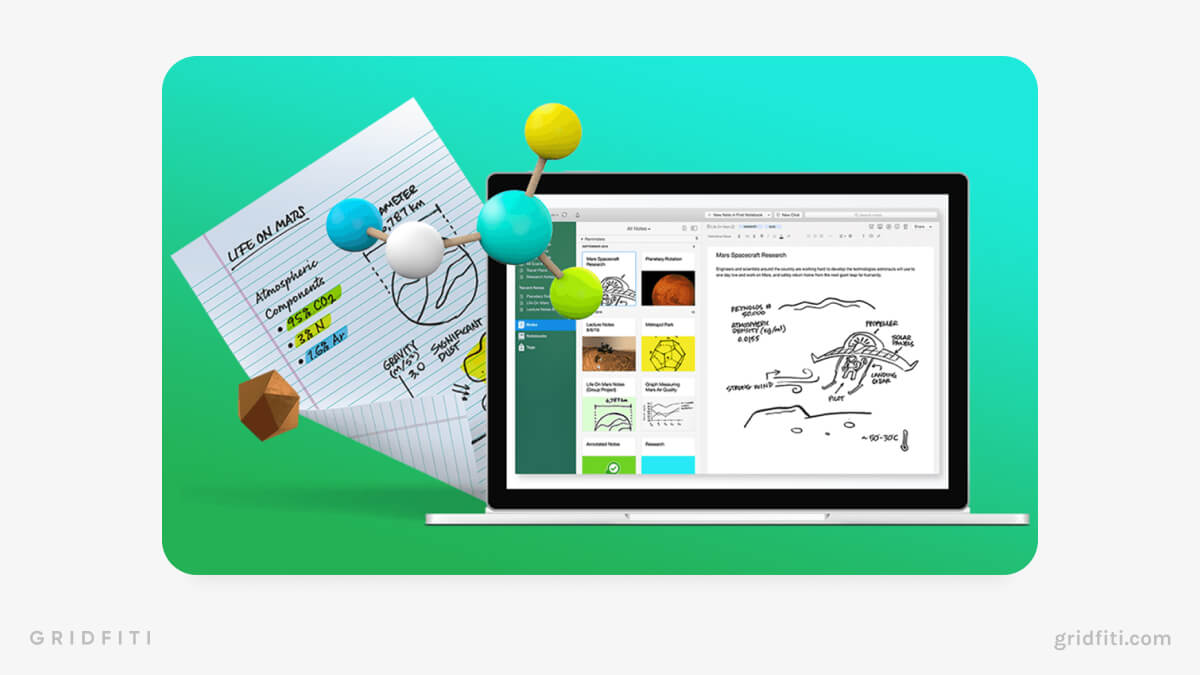 BibMe
Check out BibMe if you need assistance formatting and finding citations. This free bibliography and citation manager can retrieve and format citations in MLA, APA, and Chicago/Tribune styles.
It's also a proofreader and plagiarism checker — upload a document and receive grammar suggestions, detect plagiarism, and create missing citations. BibMe offers resources to help you learn the intricacies of each citation style and improve your writing skills.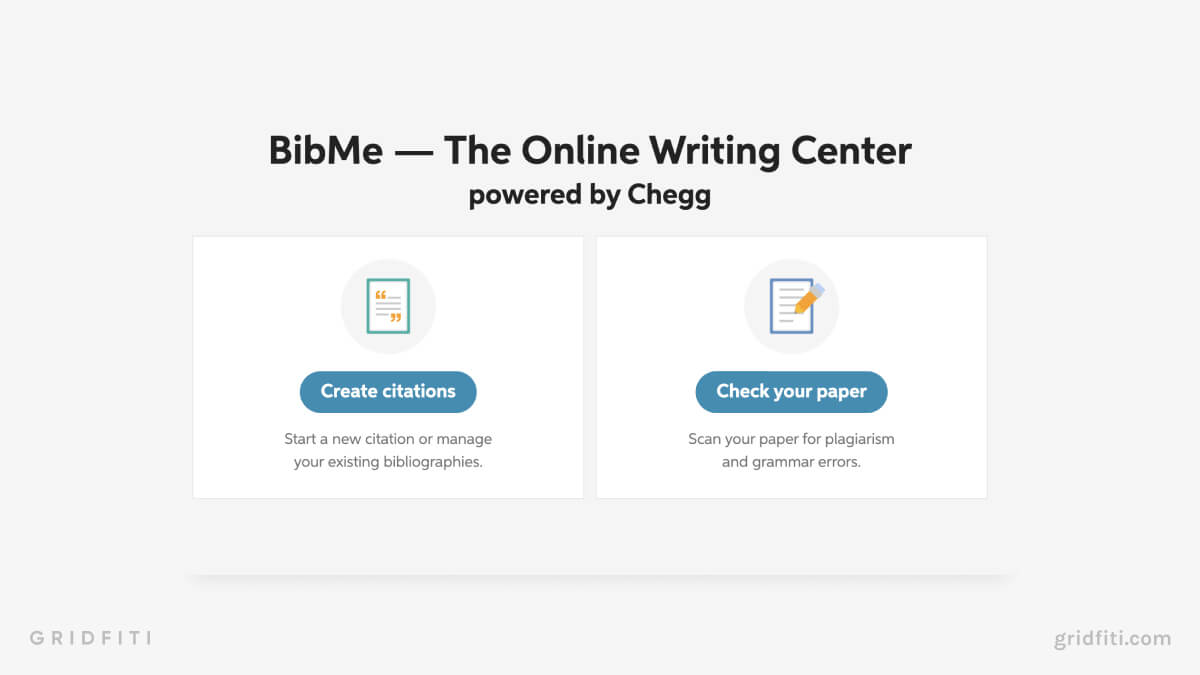 What do you consider to be the best student productivity resource? Let us know in the comments below!
Gridfiti is supported by its audience – when you buy something using the retail links in our posts, we may earn a small commission at no additional cost to you. Read more about our affiliate disclaimer.