Make your home screen a work of art by decking out your iOS device with tranquil, yet lively, boho app icons! There are a ton of different boho app icons out there, with a range of different styles, color palettes and more – but we've rounded up some of the most stylish packs and sets for you to cut through the clutter and get started.
Check out our curated list of the best boho app icon packs!
Want more icon packs and iOS ideas? Join our mailing list, and check out our several other blog posts about iOS – including lock screen ideas, as well as iPad & iPhone home screen ideas.
Eucalyptus Boho App Icon Pack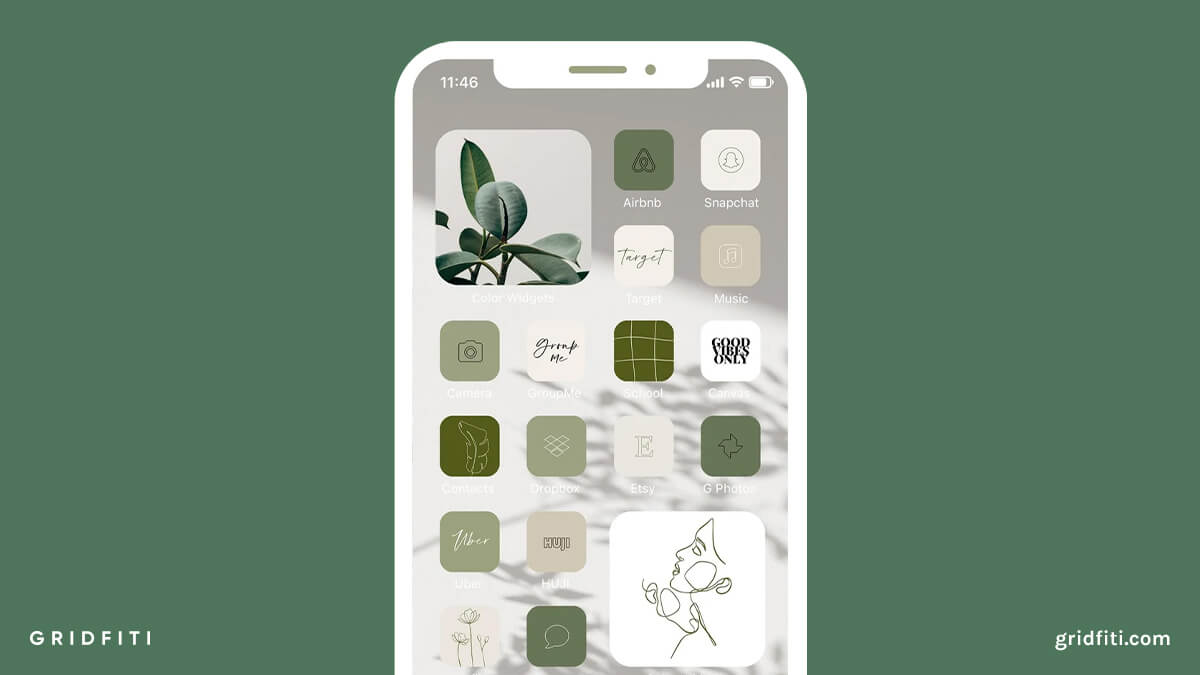 Minimalist Bohemian Icon Set (6 Color Themes)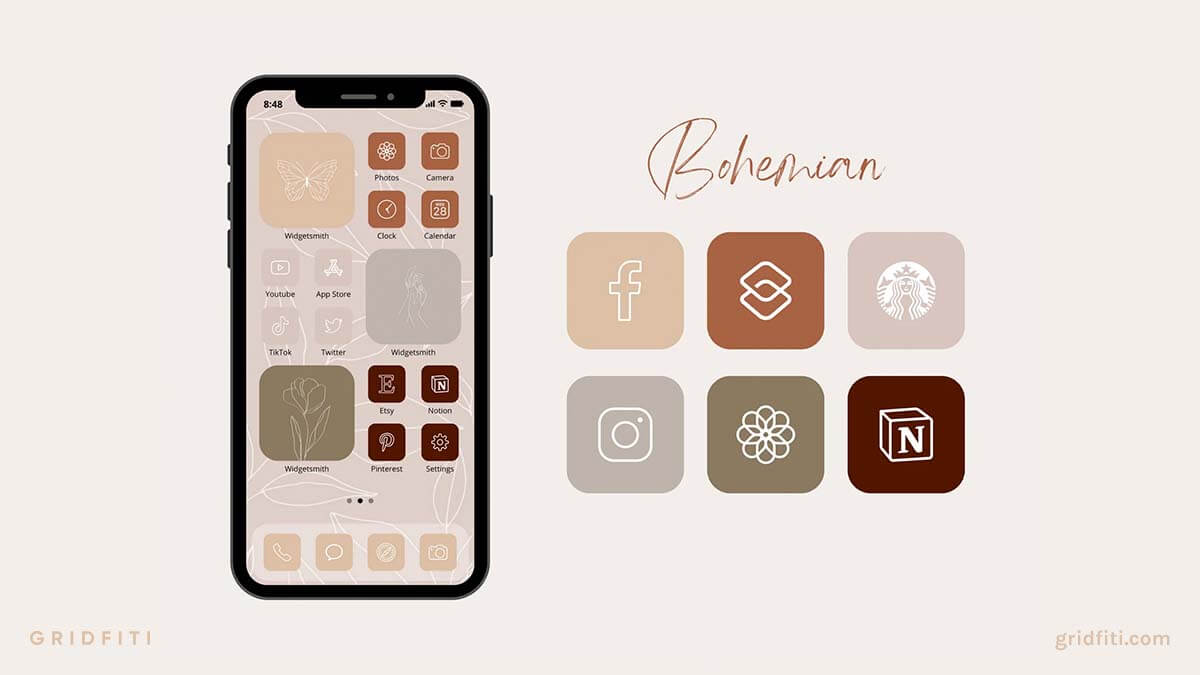 Boho Love App Icon Theme Pack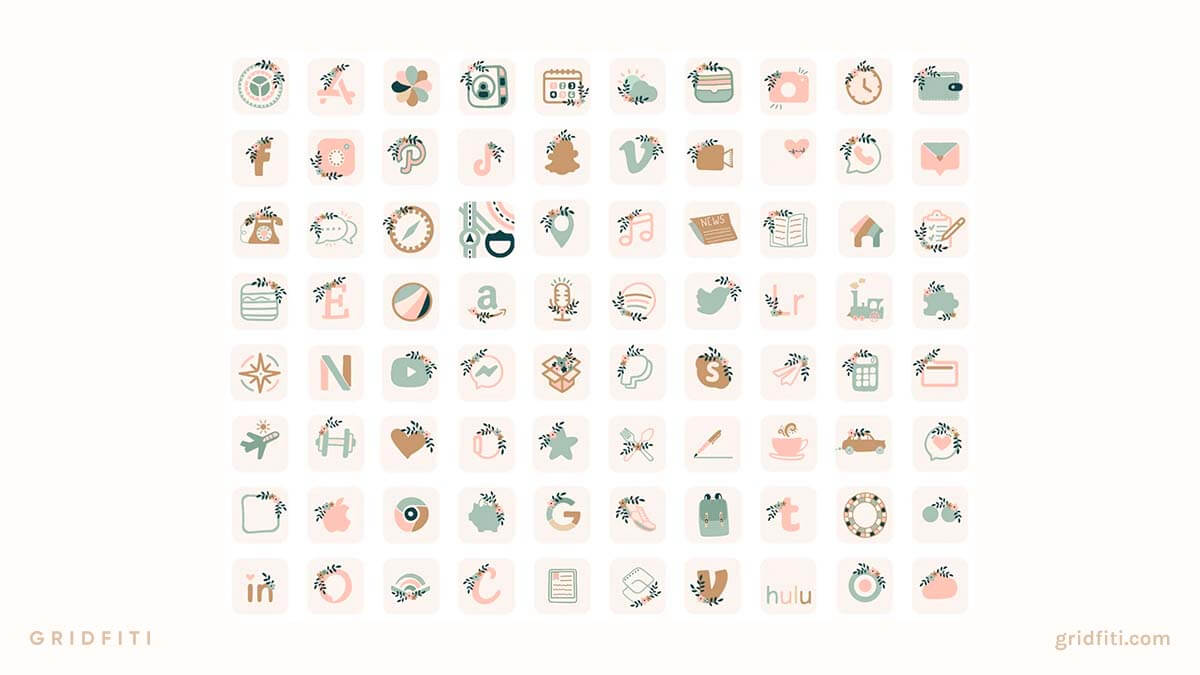 Bright Boho App Icon Pack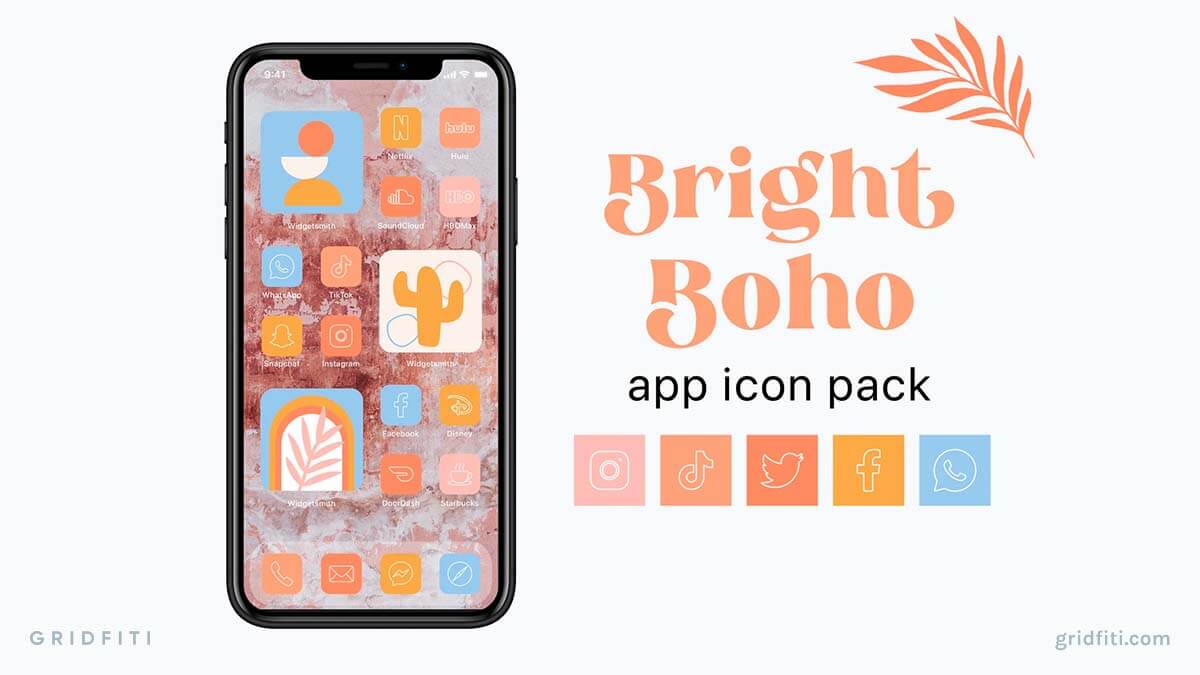 Green Boho App Icon Pack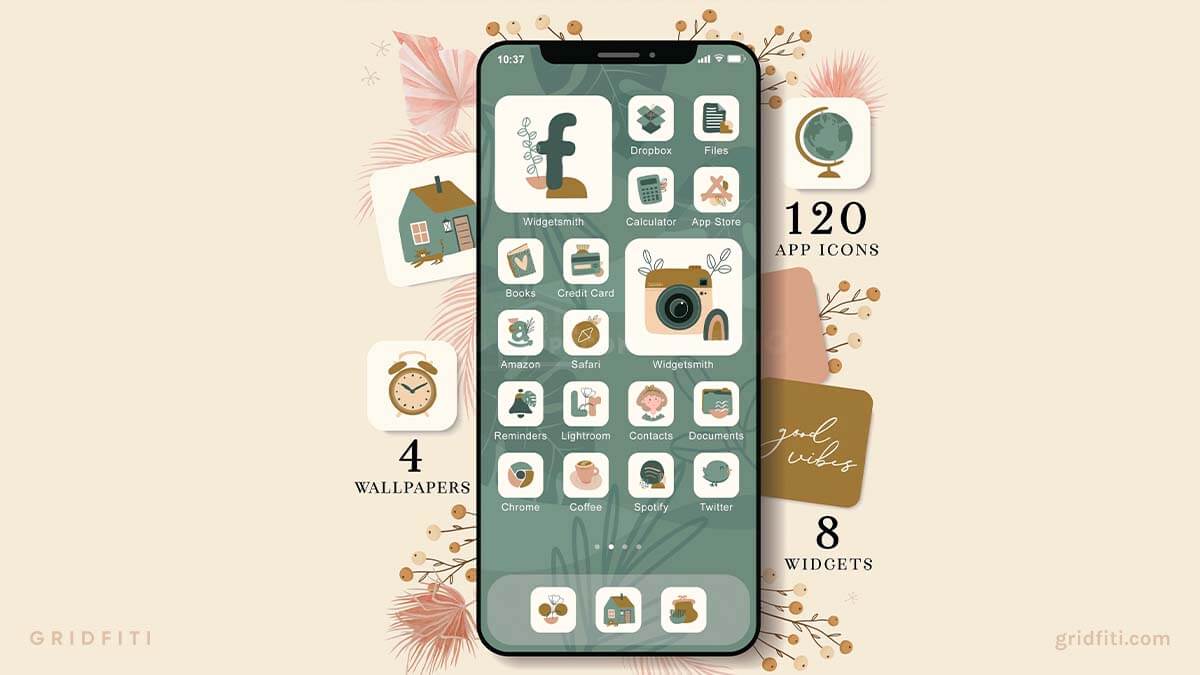 Esoteric Moon Monochrome Boho App Icon Pack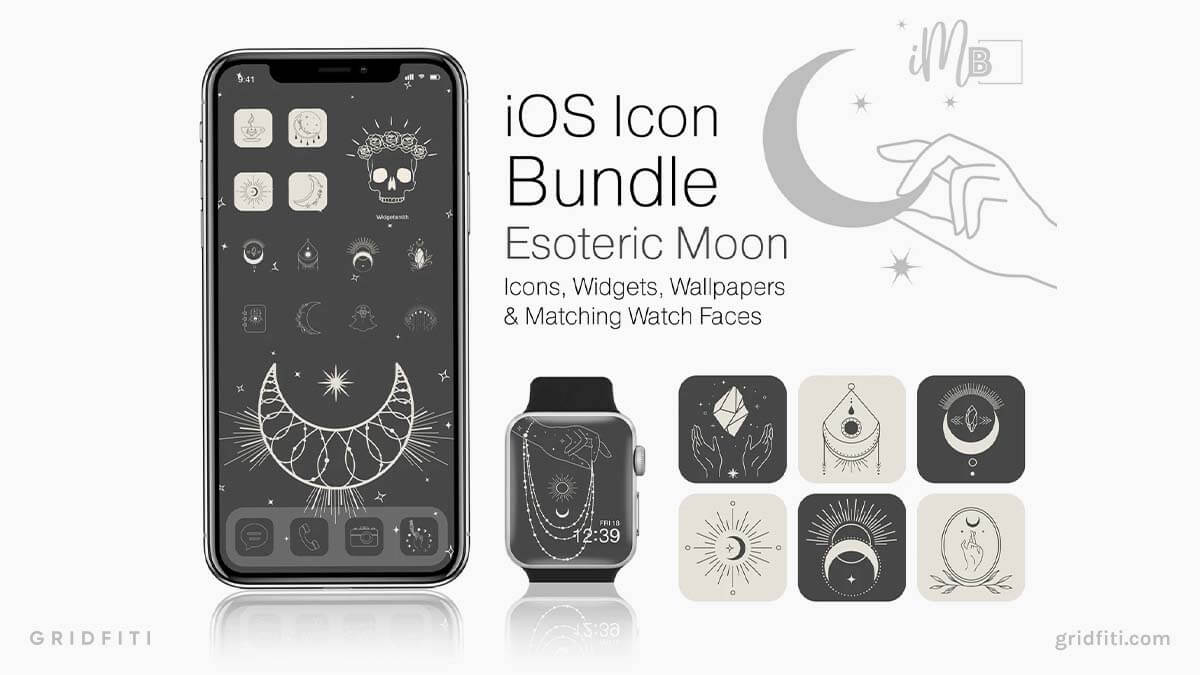 Beige Blue Watercolor App Icon Set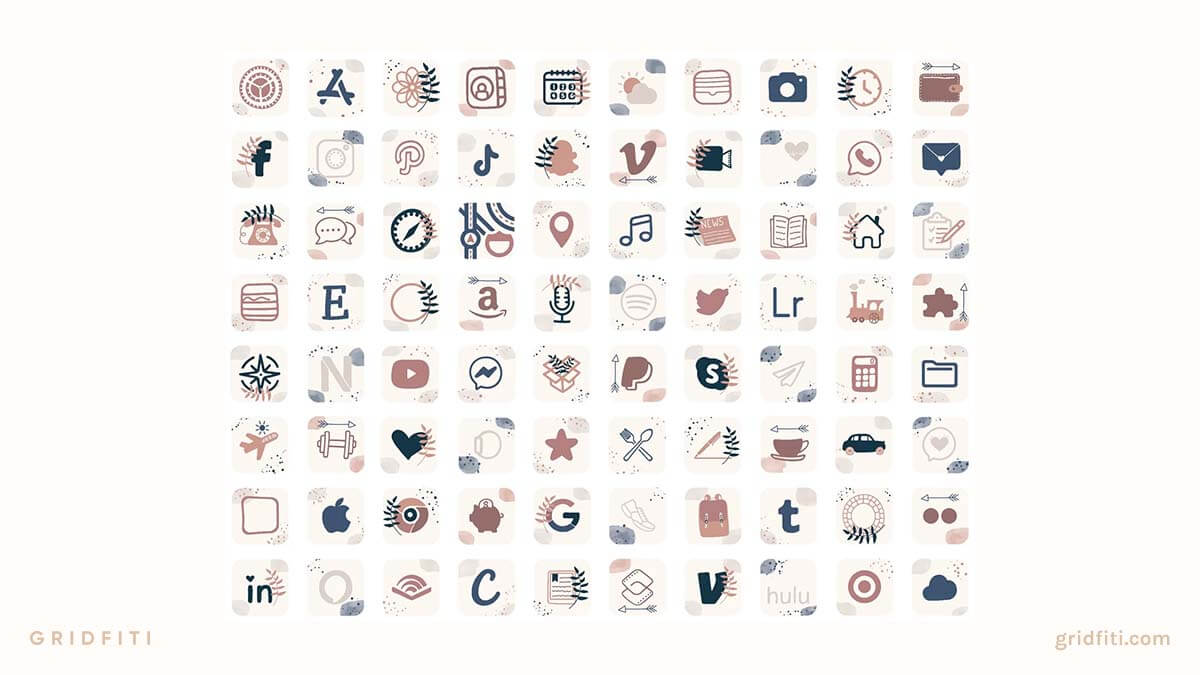 Cream & Beige Boho App Icon Pack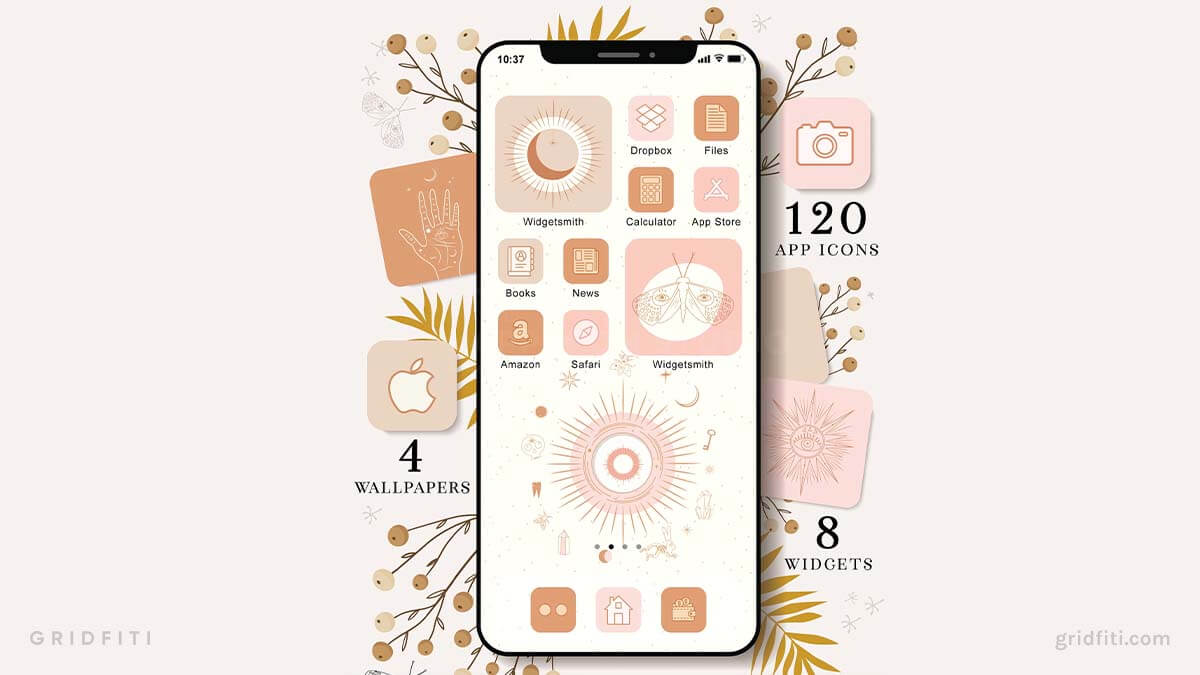 Hand-Drawn Boho Tulum Vibe App Icon Pack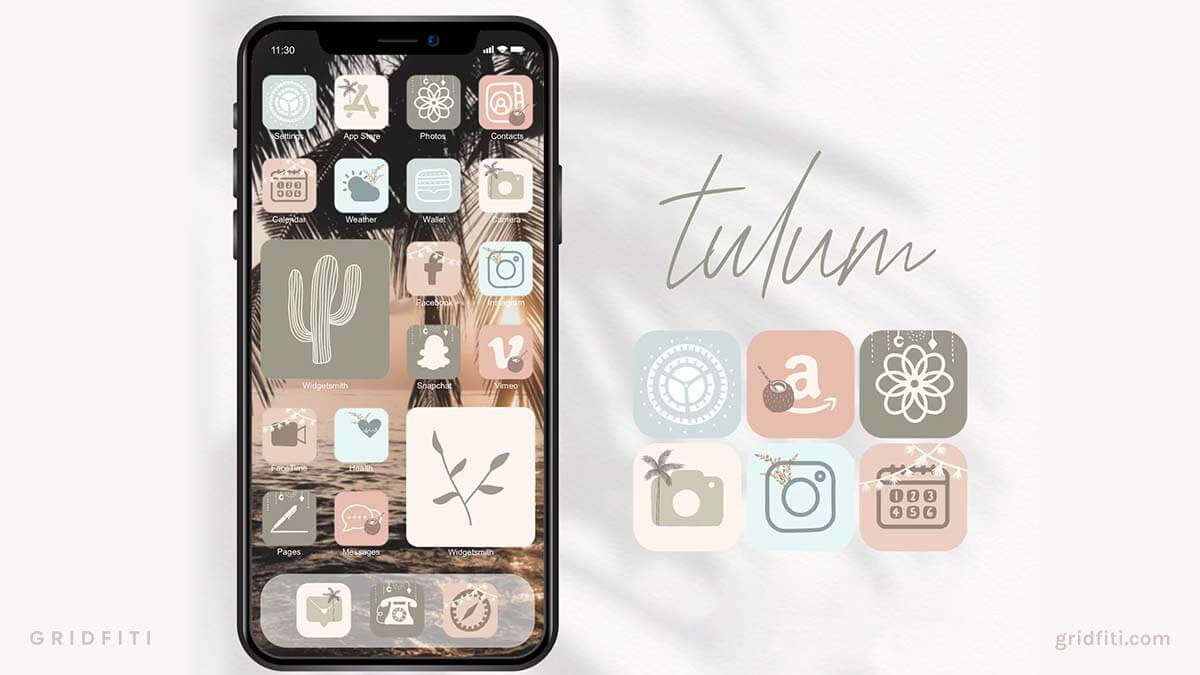 Cream & Beige Bohemian Icon Theme Pack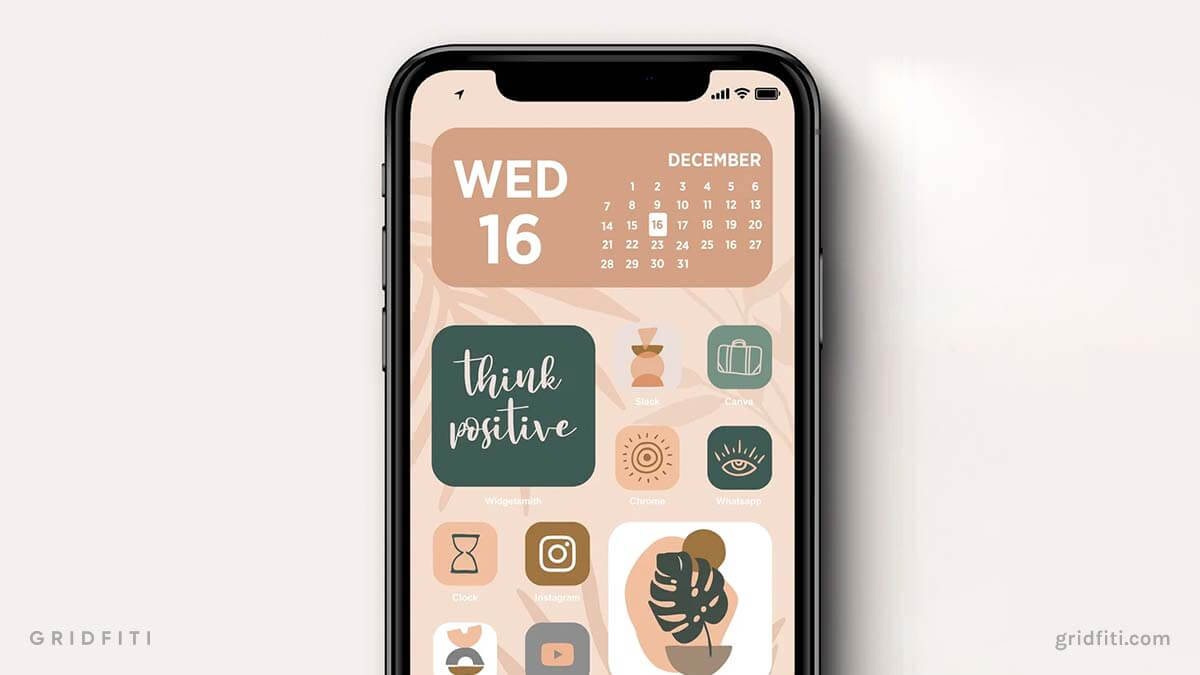 Boho Midnight Theme Pack (Pink & Blue)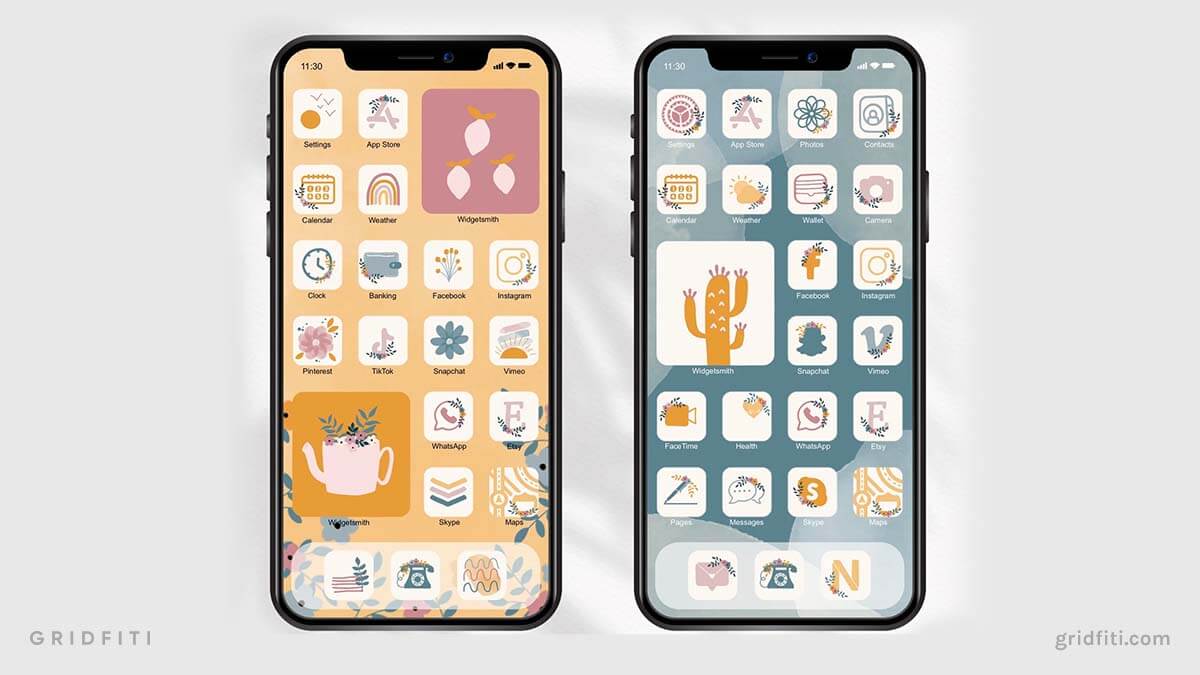 Spring Boho iOS Hand-Drawn App Icon Set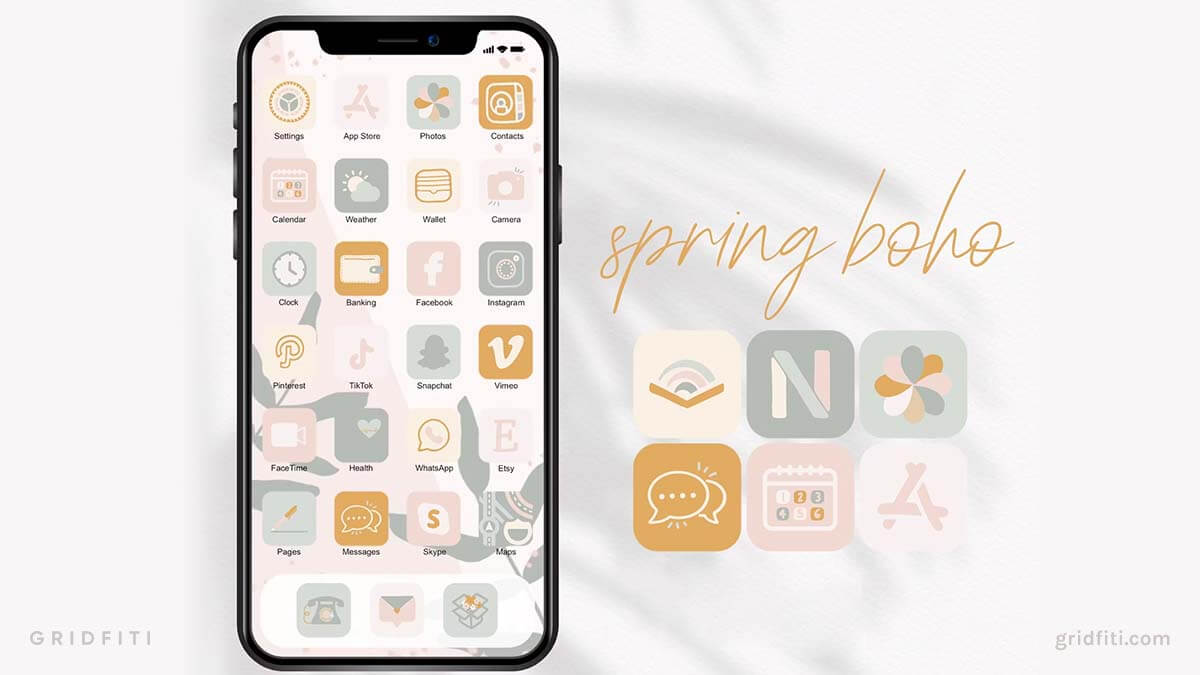 Muted Bohemian Hand-Drawn Icons Set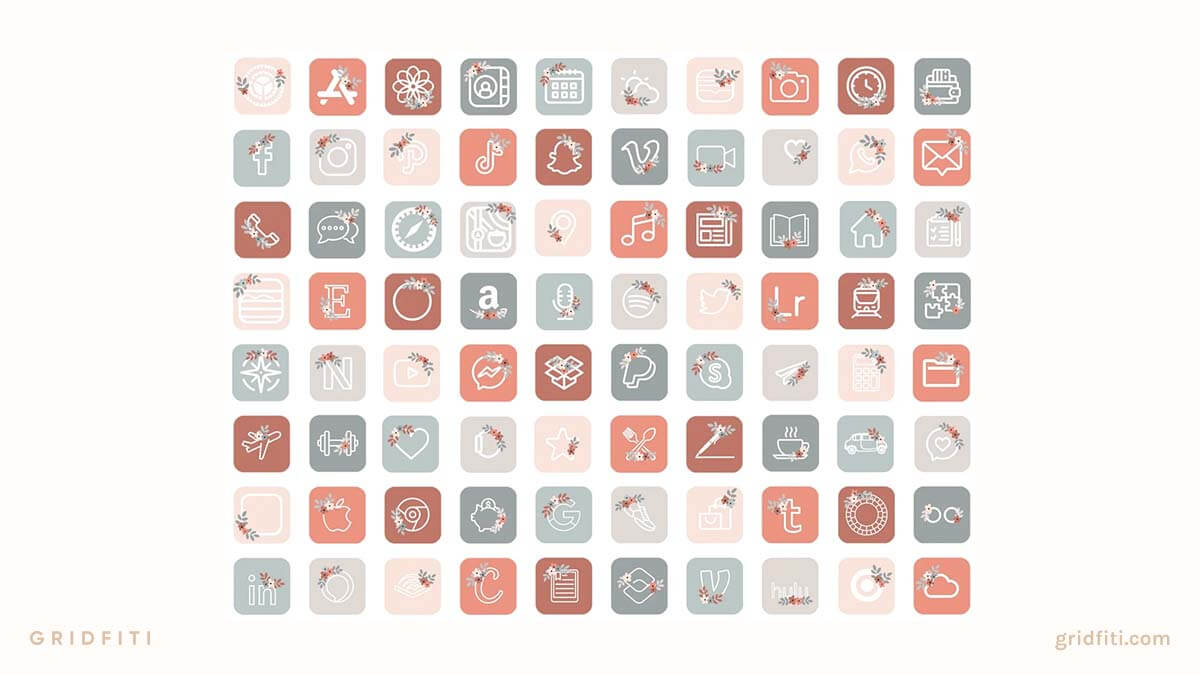 Aesthetic Boho Beach App Icon Pack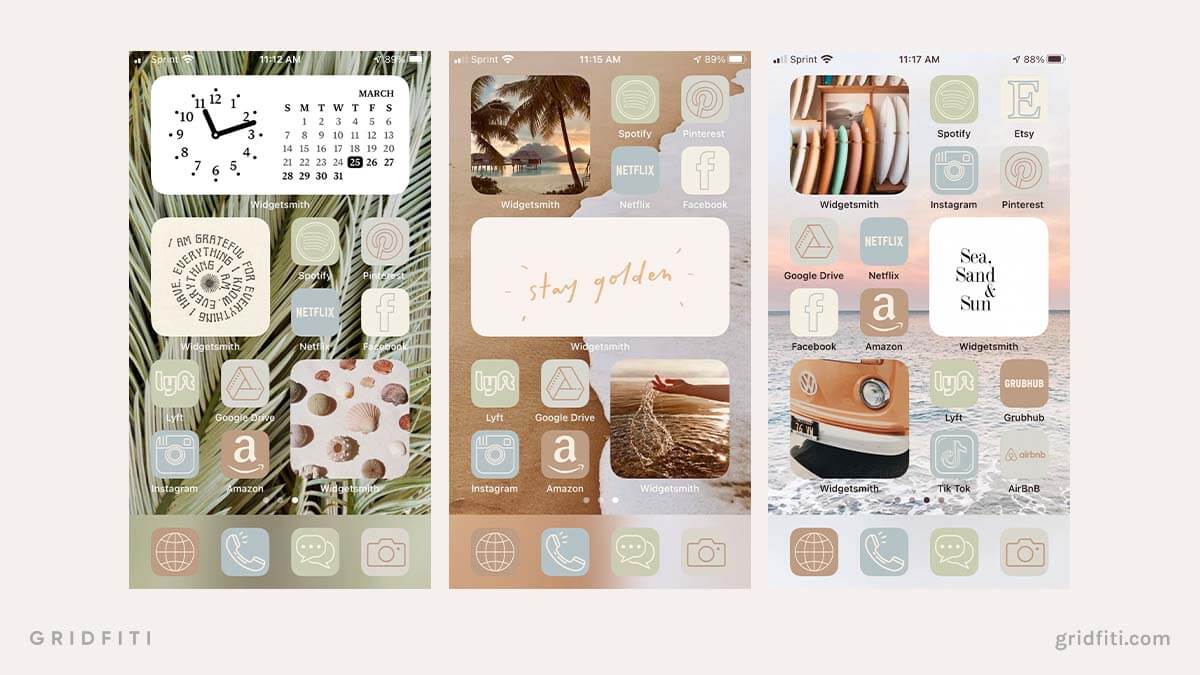 Watercolor Bohemian App Icons Theme Pack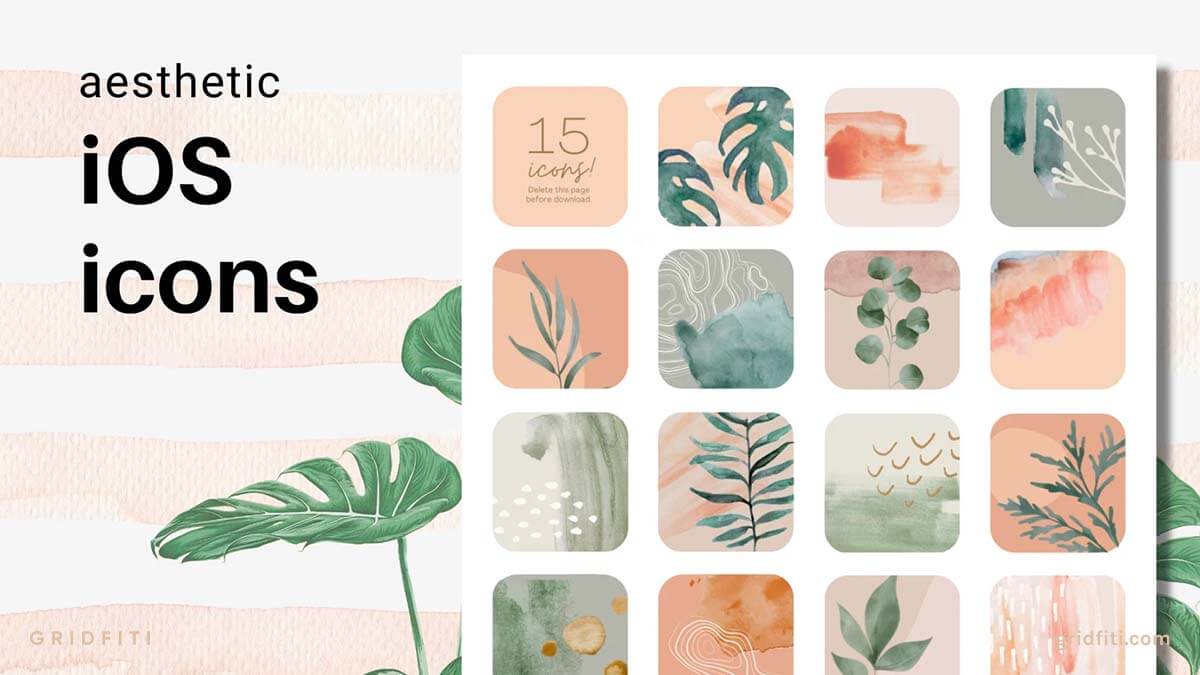 Earthy Boho Aesthetic iOS Icon Pack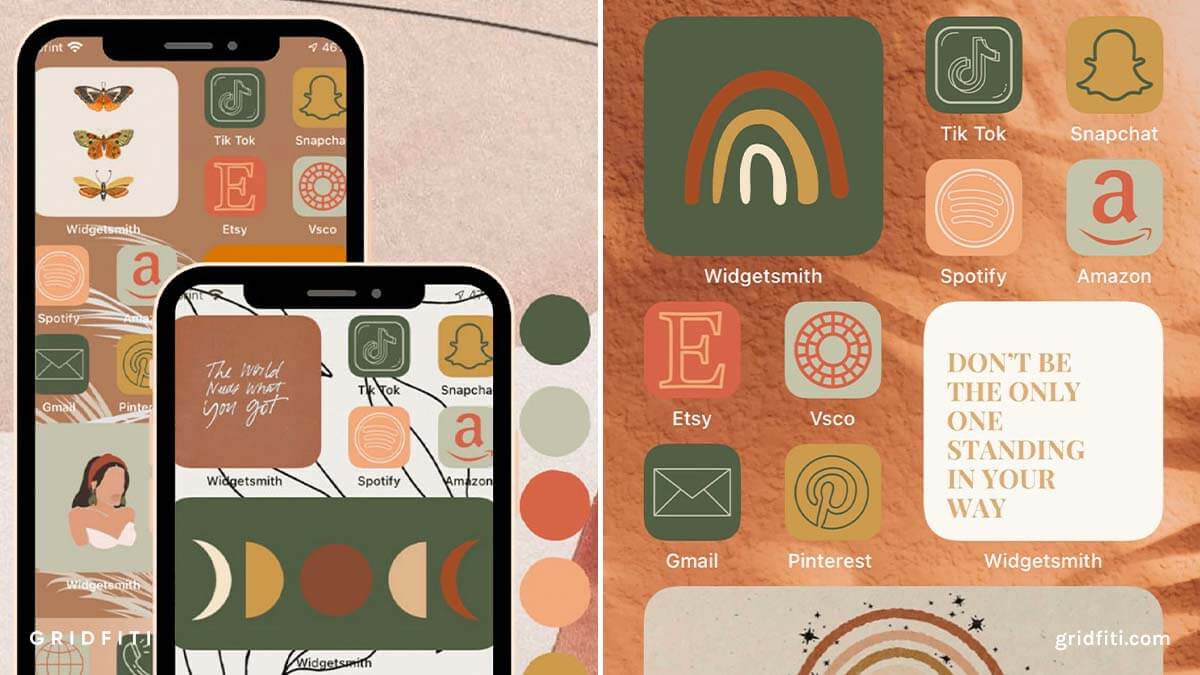 Which boho app icon pack is your favorite? Are there any boho app icon sets that we're missing in the round-up? Let us know in the comments below!
Gridfiti is supported by its audience – when you buy something using the retail links in our posts, we may earn a small commission at no additional cost to you. Read more about our affiliate disclaimer.