There's nothing like translating the look of a dream into a photo aesthetic. One common style that can achieve this is adding a soft glow to your photos! This can be in the form of softening the edges of your subject, adding a glow around light sources, or even adding a glow to faces in a portrait.
Whatever the case may be, creating a glow aesthetic in your images is easier than ever thanks to Lightroom presets! Whether they're landscapes, portraits or street photos, check out our picks for the best glow presets for Lightroom to get started.
Want more preset guides and tips? Check out our several other preset blog posts, and join our newsletter below!
The Dreamer Glowy Presets
Get a soft and dreamy look with this Dreamer preset pack. The included five presets for desktop and mobile will brighten up your photos with a lovely soft glow. The edges of your subject will have the most subtle glow, making the photo look like a dreamscape. Try it with photos in diffused lighting or golden hour lighting and watch them transform into a glowing dream.
Looking for more dreamy presets? Check out our post of the best soft and dreamy Lightroom presets.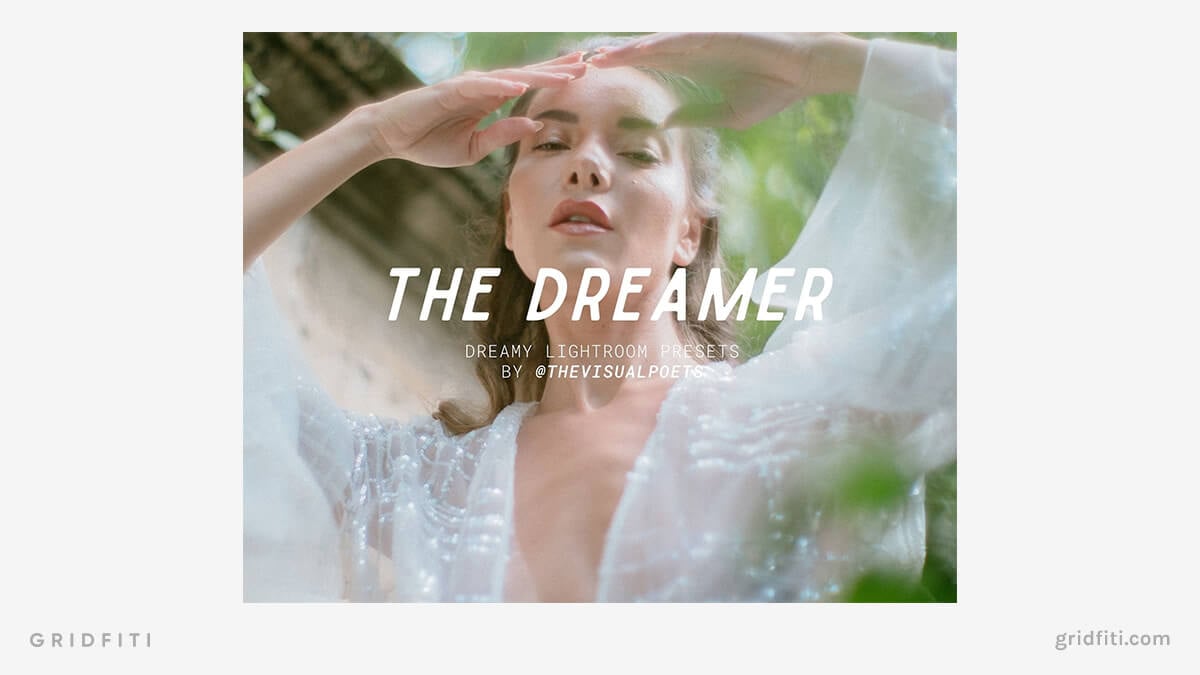 Portrait Glow Presets
These presets are made to give your portrait photos a soft, almost airbrushed look. Choose from the 15 presets for desktop and mobile to clean up your portraits and give them a magazine-like editorial look with smooth skin and a glow treatment. It's just a matter of picking which preset works best with your portraits and making the right adjustments!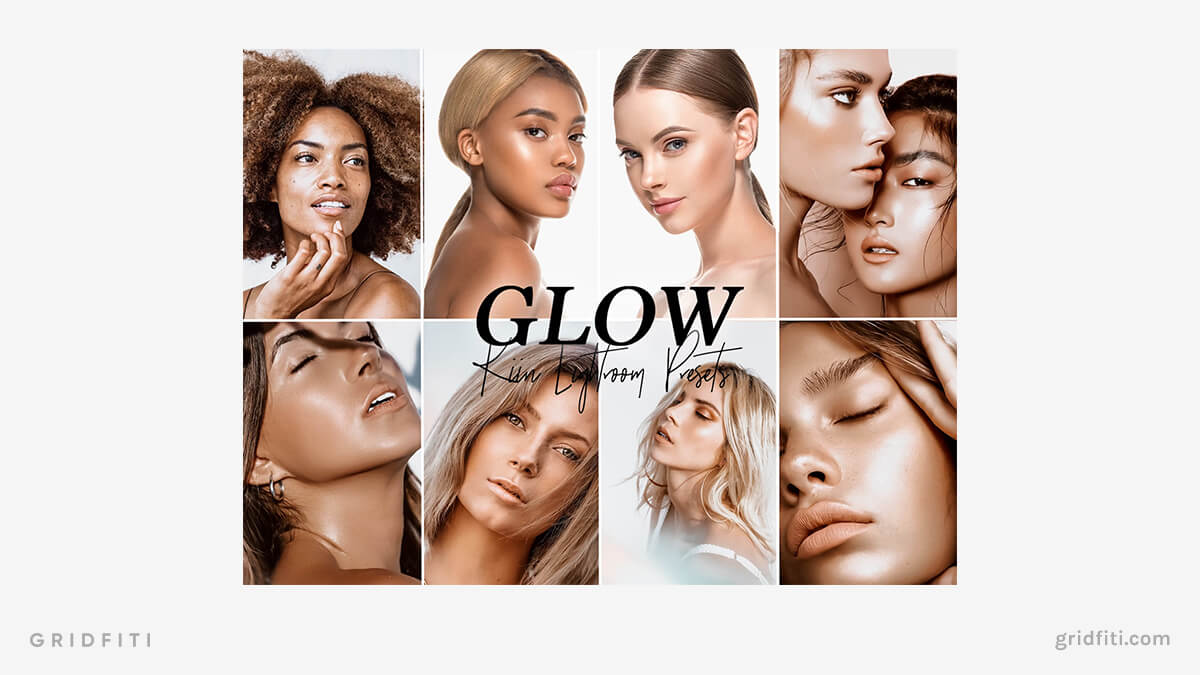 Glow & Grainy Presets
Add some film-like texture to your glowy photos with this Glow & Grainy preset pack. Two simple presets for desktop and mobile are all you need to add a balanced color grade paired with a bright glow and a subtle grain to create a distinctive film look. Give these presets a try with your photos!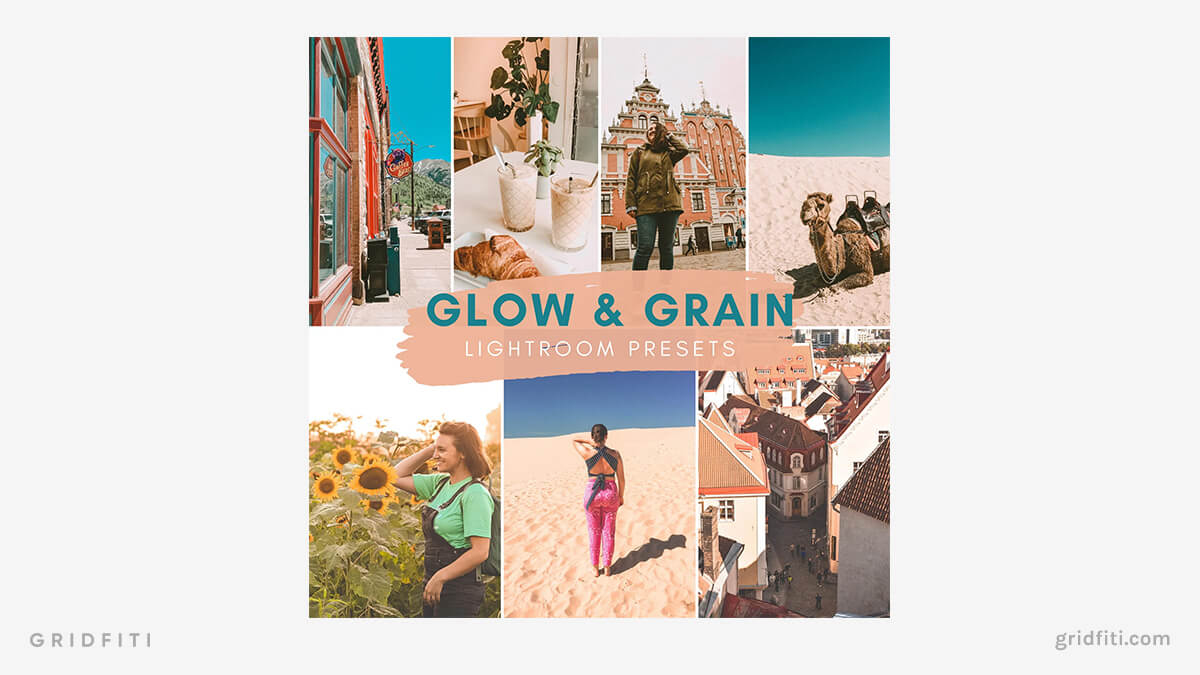 Film Glow Presets
Give your photos the vintage film aesthetic you'd find in classic European film photography – this Film preset pack comes with five presets designed to use right in the mobile Lightroom app. The color grading is reminiscent of old European holiday vibes, and the subtle glow added just ties together the vintage film look. Give it a try!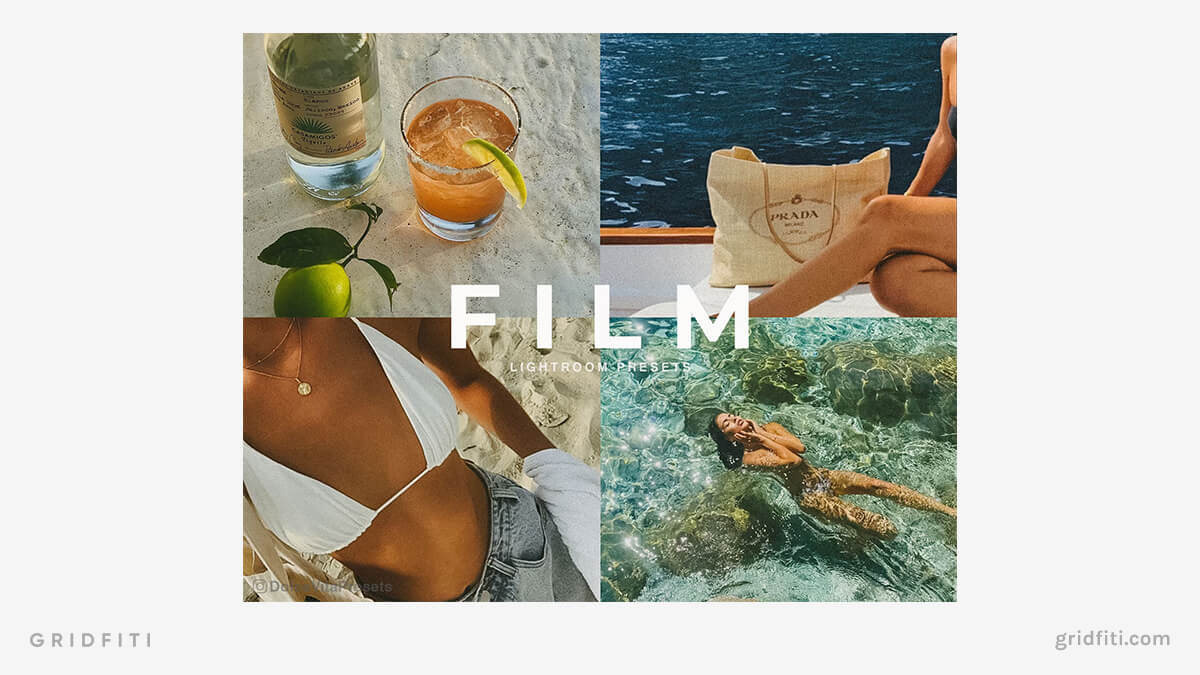 Soft Glow Presets
Mute the tones back a bit and add a hazy soft glow, and what do we get? This Soft Glow preset pack with 10 preset options to choose from for desktop and mobile. The color grading is given a soft and cool color profile while highlights are lifted a tad bit, and the clarity meter is slid to the left to create a dreamy glow. Try it out with your pics!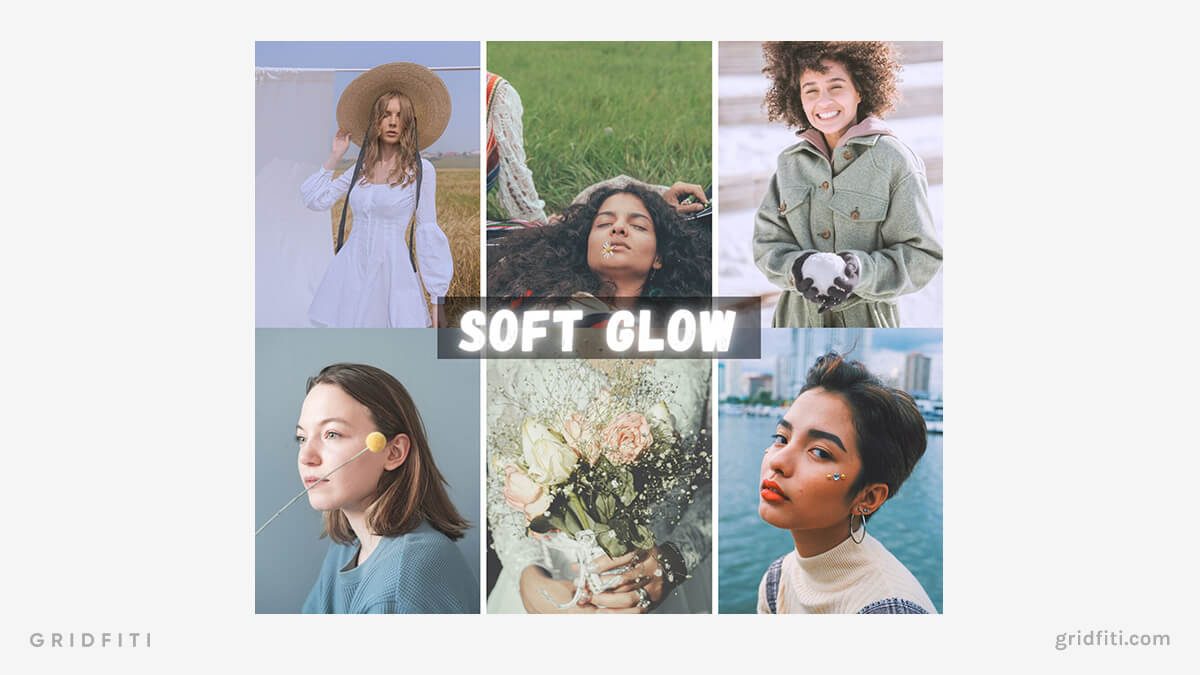 Aesthetic Glow Presets
We love the approach towards warmer and magenta tones with this Aesthetic Glow preset pack! Choose from these three presets designed specifically for Lightroom mobile. The idea here is to capture the day-to-day and add a magenta cast, warm dreamy look right in your phone itself. Give it a try with your portrait or lifestyle shots.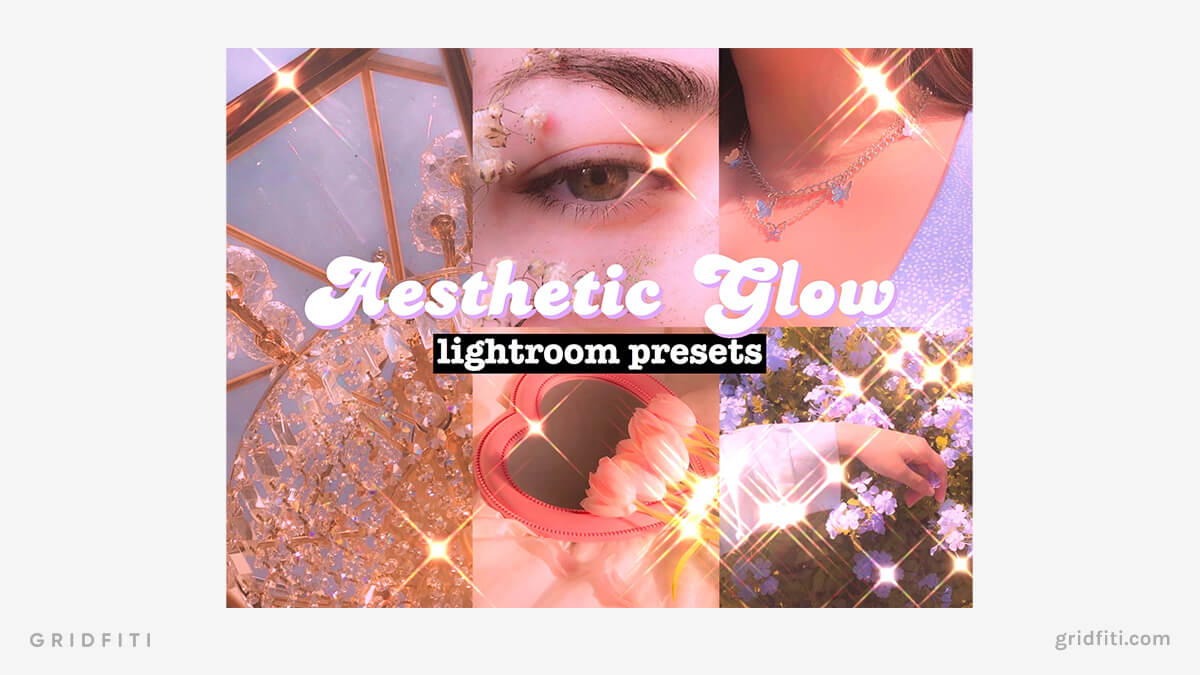 Editorial Glow Presets
Get that fresh and dewy look for your Instagram feed with these Editorial Glow presets! These presets are designed to give your skin a healthy, glowing appearance and create the perfect picture-perfect selfies. The pack includes presets that smooth skin, blur imperfections, and illuminate each shot to give you that radiant glow you're looking for. Whether you're an Instagram influencer or just want to spice up your personal photos, this collection is a great pick.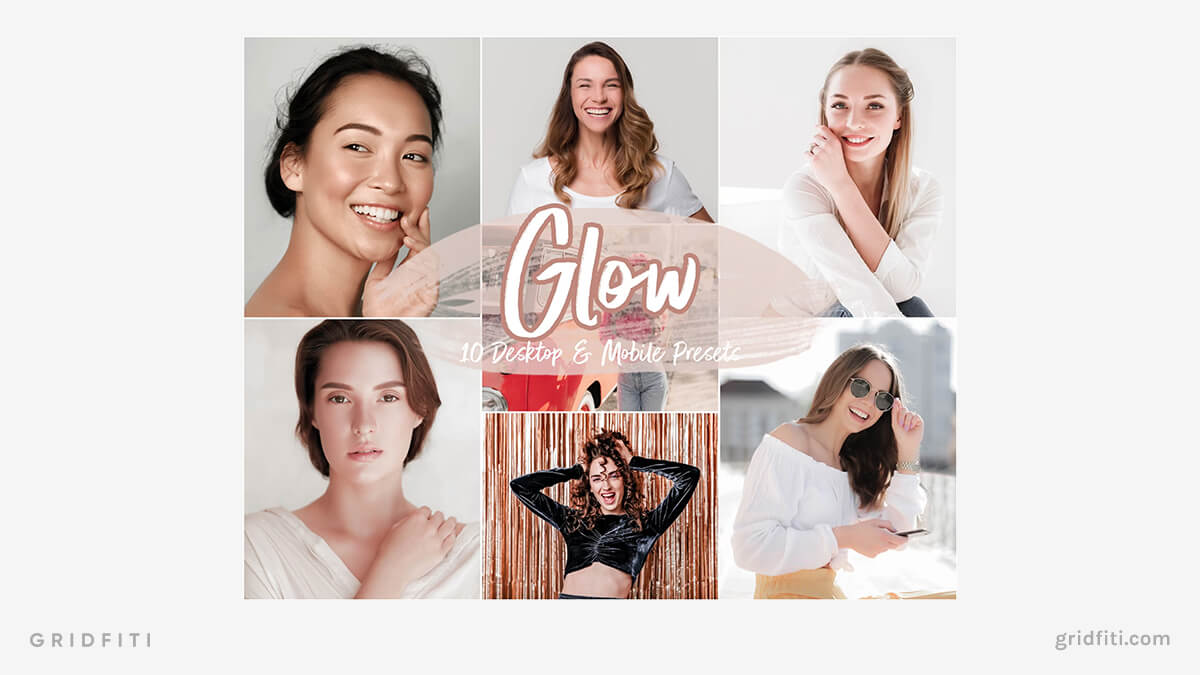 Beach Glow Presets
Heading to the beach? Give your beach photos a lovely glow with these five presets designed to elevate your photos on-the-go through Lightroom mobile! The tones focus on increasing the blues, bronze, and tans, making for a look that emphasizes the colors of the sky, water, and sand, as well as skin tones. Give it a go with your beach pics!
Want more options to edit your beach pics? Check out our list of the best beach presets for Lightroom!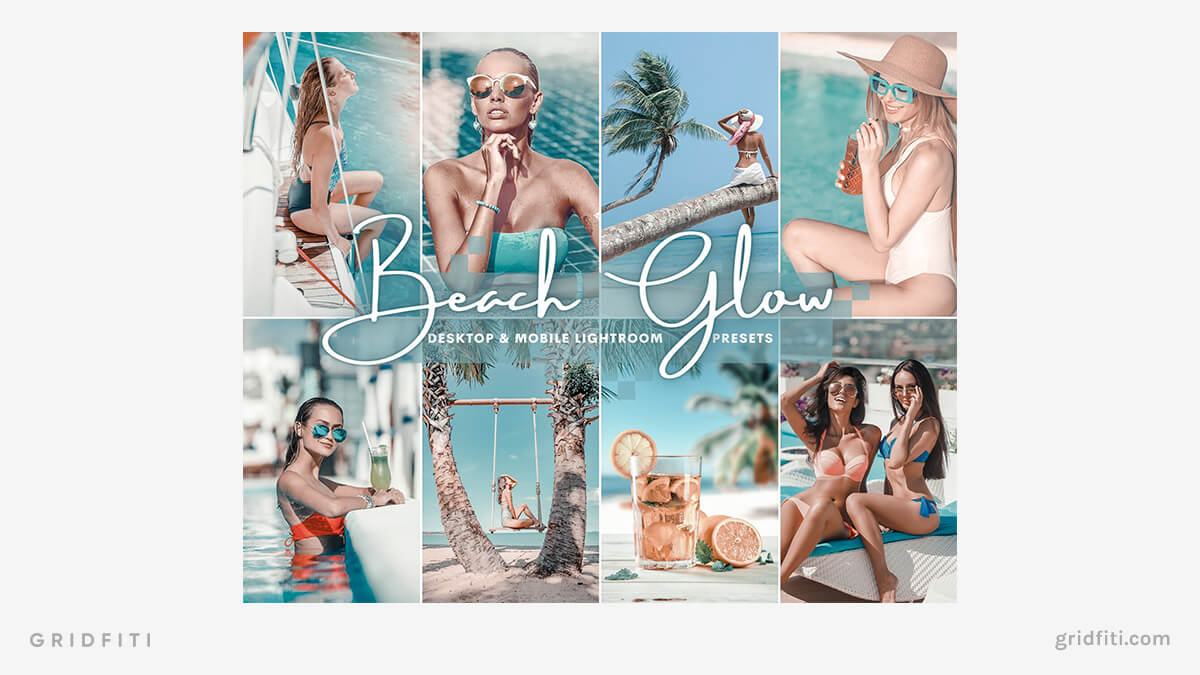 Bronze Glow Presets
Mix up that glow look with a warmer bronze tone shift. Try out these 10 Bronze Glow presets for desktop and mobile – best used in photos that are bright and contain warm or earthy tones. Whether they're golden yellows, browns, or beiges, these colors within bright environments will be transformed into a beautiful glowy look that makes the bronze tones the focus.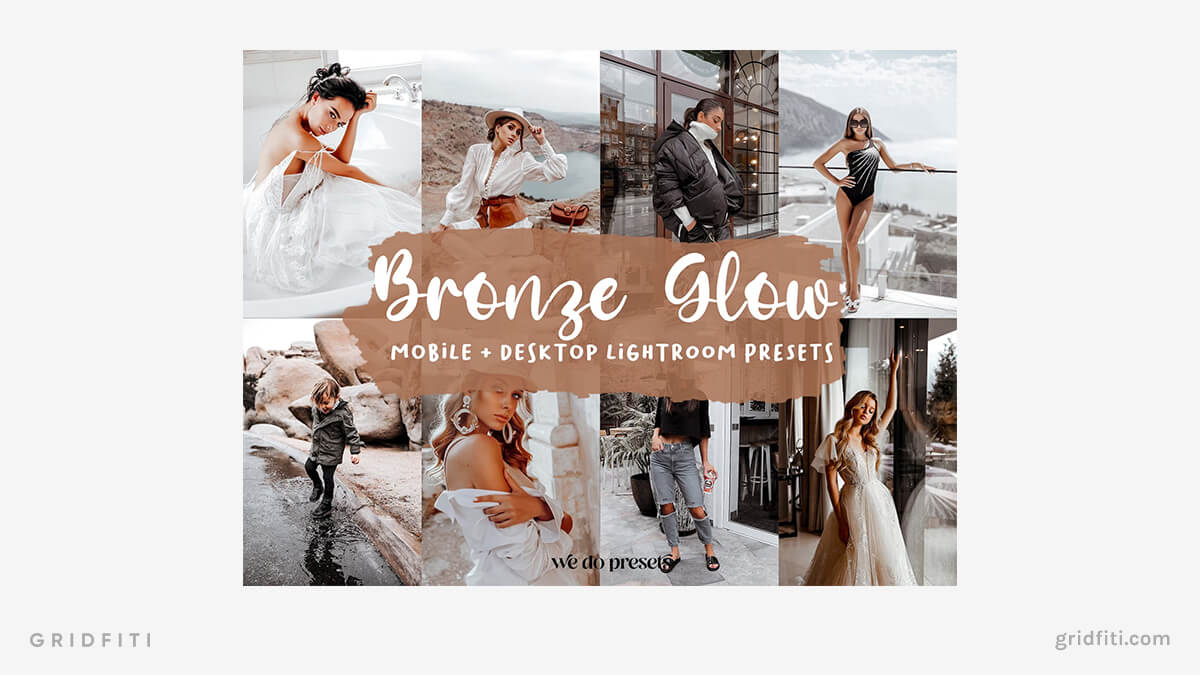 Dreamy Glow Presets
Put on a bright outfit, head out into the sun, and capture some photos, and edit them with these Dreamy Glow presets! The five mobile presets will brighten up the color profile of your photos, focusing on the whites and neutral tones, and give them a glowing look. A soft haze is also added to the edits, creating a lovely dreamscape look!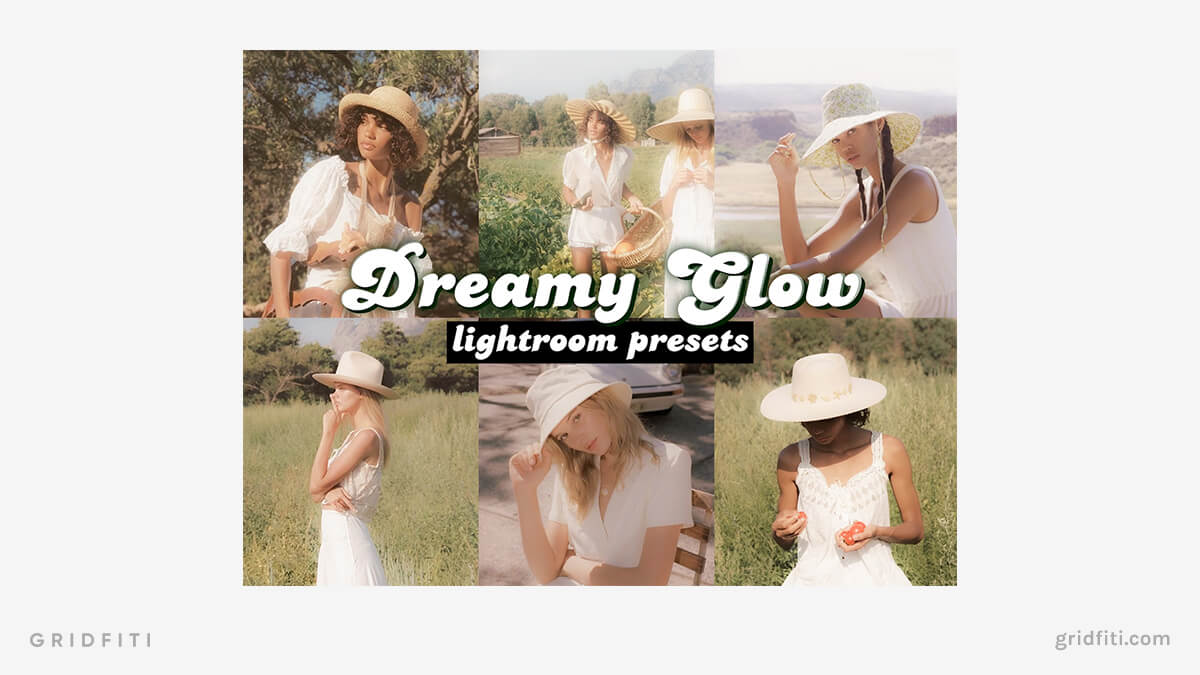 Free Glow Presets
Unsure of which glow preset to start with? Check out a few of these free glowy preset options to try out your style before considering a paid option!
Free Titanium Glow Preset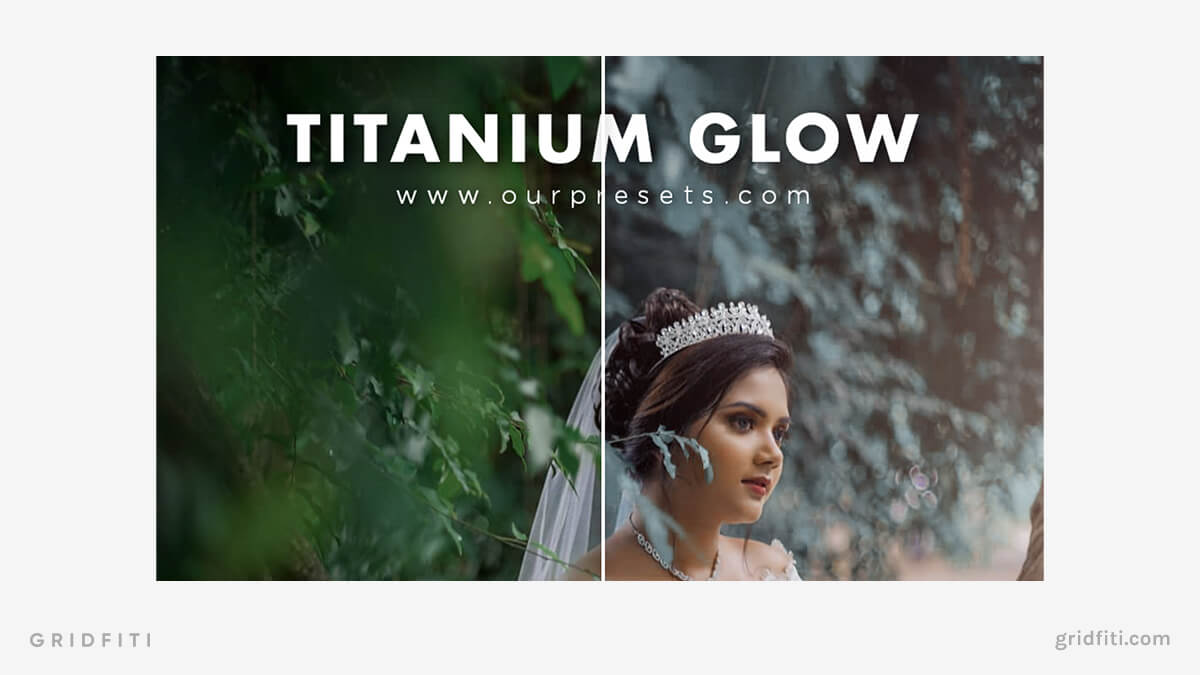 Free Cool Glow Preset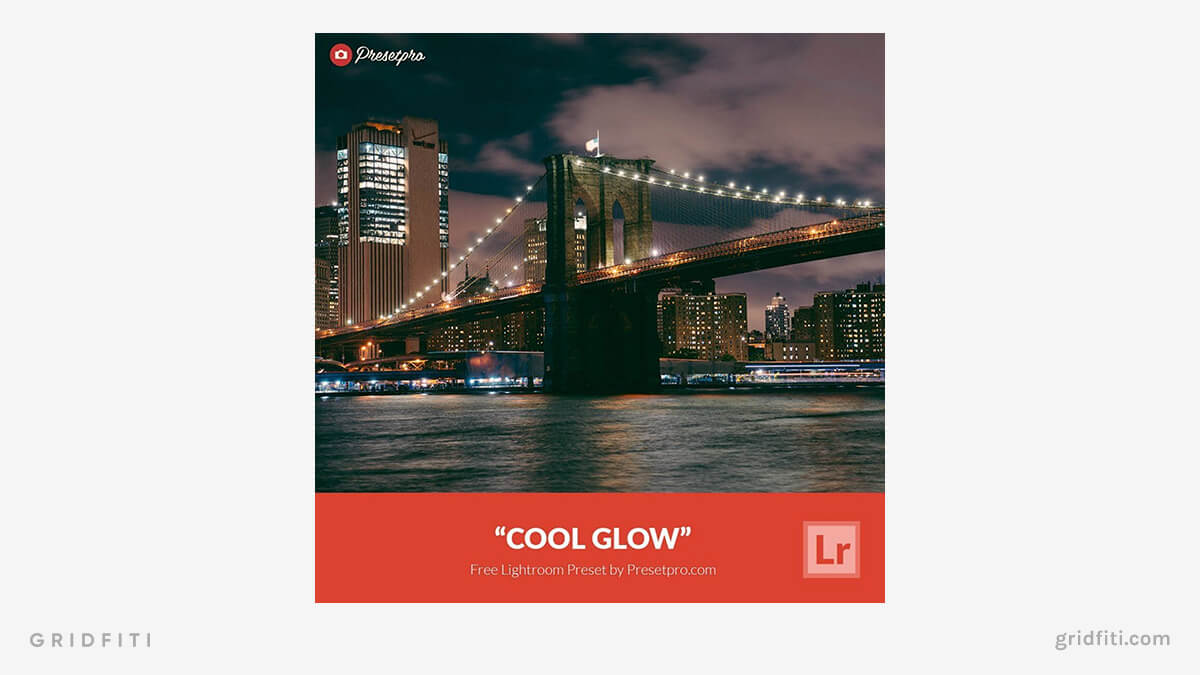 What did you think of our picks for the best Glow Presets? Are there any you think we're missing? Let us know in the comments below!
Gridfiti is supported by its audience – when you buy something using the retail links in our posts, we may earn a small commission at no additional cost to you. Read more about our affiliate disclaimer.