Portra 400 – what was once a name that was only known to film photographers has become something recognized by digital photographers as well!
Known for its professional use in the film world, its warm and punchy tones, ease of use, and exposure latitude, the look of Kodak Portra 400 has slowly made its way into the digital front in the form of digital presets.
So, you've shot some photos on your digital camera but don't know where to even begin when it comes to getting the Portra 400 look? Whether you're shooting landscapes, portraits, cities, or anything in between, we've got you covered with these Kodak Portra 400 Lightroom presets and filters!
Looking for more presets? You won't want to miss our other round-ups:
Want to learn more about film photography and film presets? Join our mailing list below:
The Essential Portra 400 Preset
Transform your digital images into timeless film photos with the Essential Portra 400 Preset. This preset was developed by comparing dozens of actual Portra 400 film photos side-by-side with matched digital photos, and fine tuning the preset to achieve that timeless unmistakable Portra 400 look.
Featuring subtle adjustments for color saturation, soft contrast, 400 ISO level grain, and more – this preset includes neutral, warm, and cool options for both desktop and mobile Lightroom.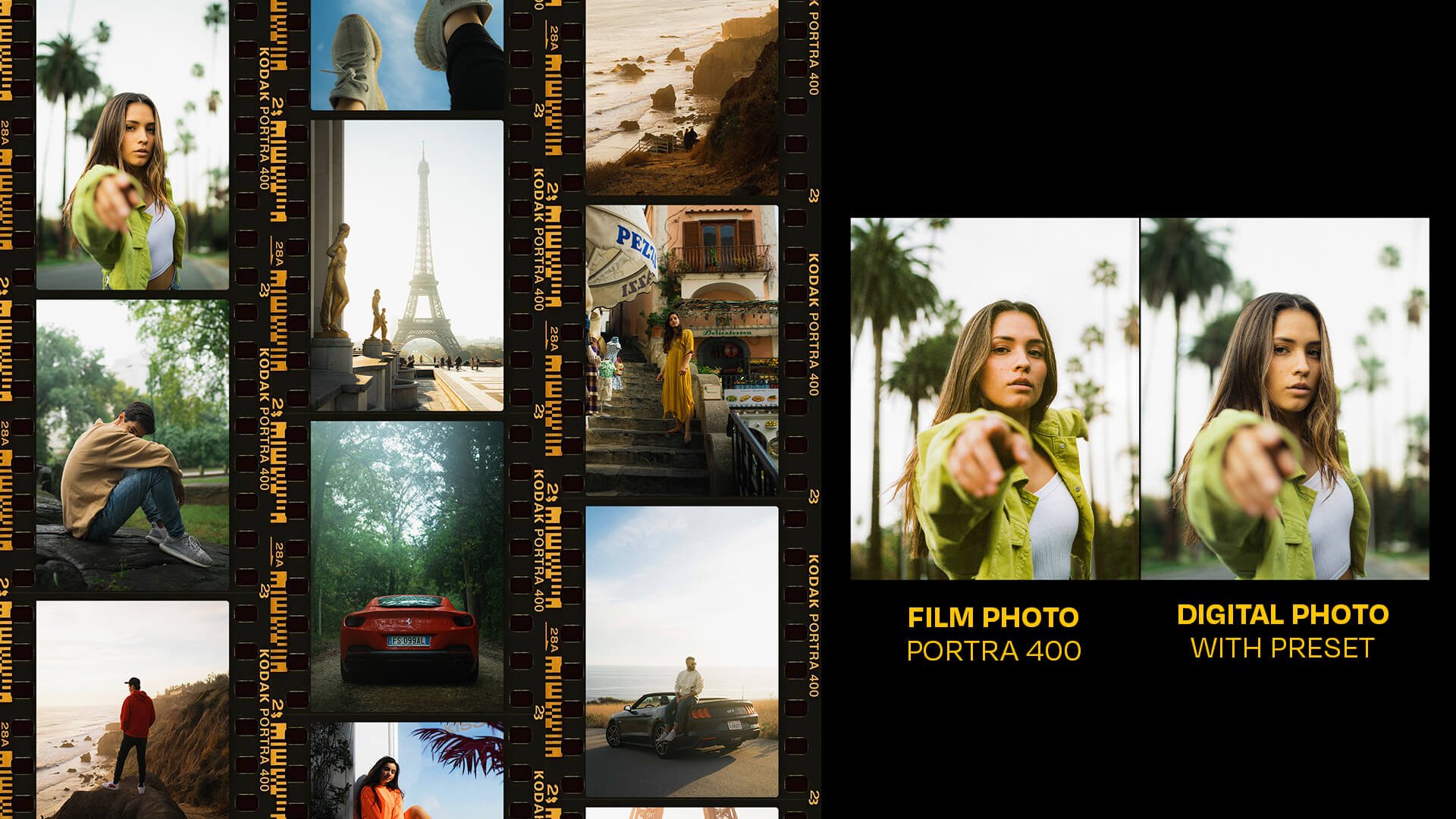 Kodak Portra 400 Preset by El Oasis Market
El Oasis Market packaged up three Portra 400 presets for desktop and mobile to seamlessly incorporate into your workflow! Designed to work with any light or color scenario, we notice a focus on portraits, with an emphasis on warmer tints for skin tones. All in all, it emulates the Portra 400 look we all know and love.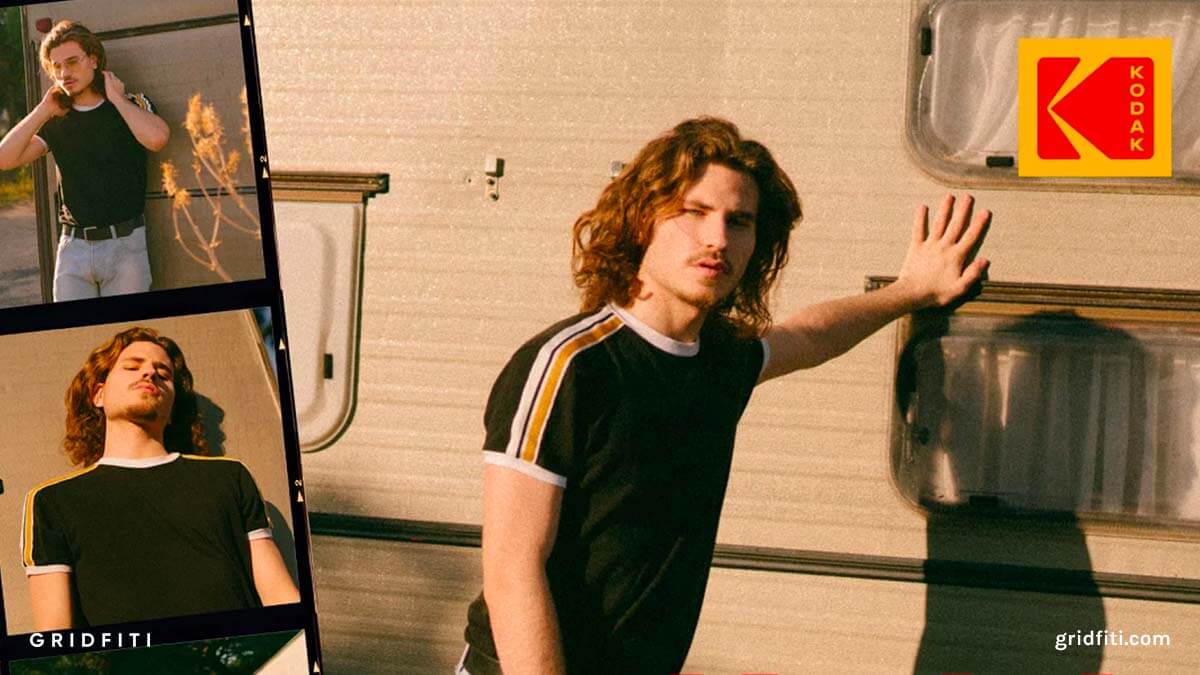 Portra 400 Lightroom Presets by Daily Creativo
Daily Creativo brings both over- and underexposure into the mix. Their Portra 400 preset pack is made to give your photos that bright and airy feel that Portra is known for when you allow that shutter to be open a stop or two longer. What do we get as a result? Bright, vibrant, detailed images – for which the look can be recreated in your digital photos through this preset pack!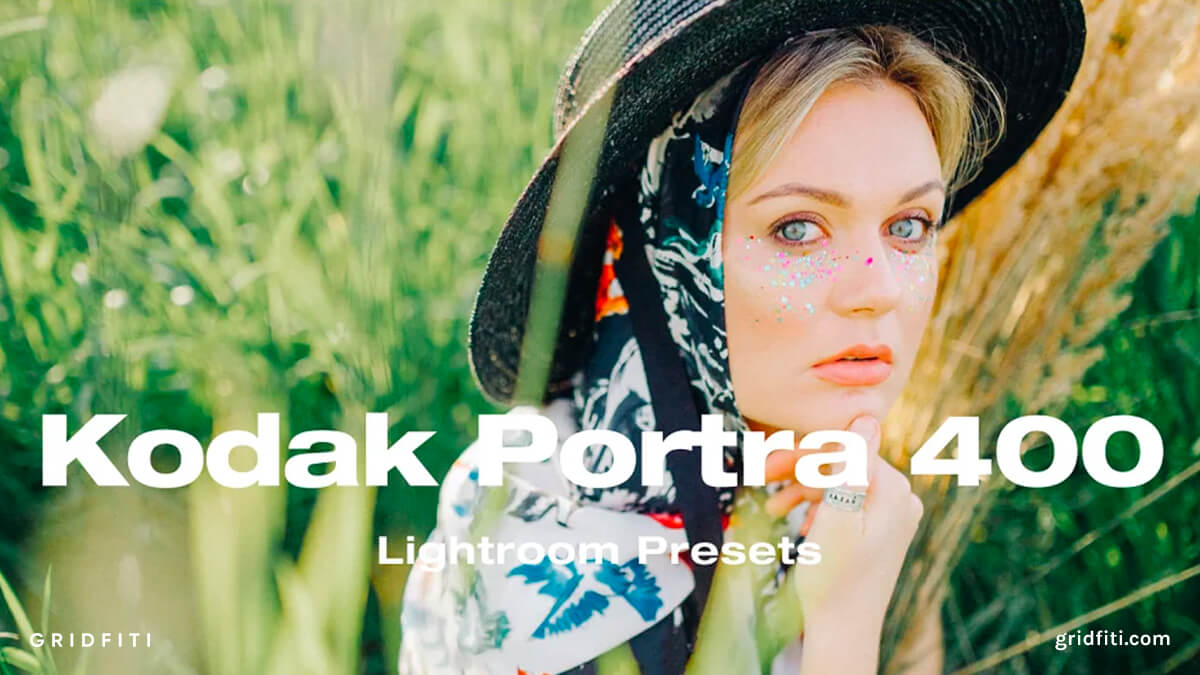 Coloritual's Kodak Portra 400 Preset
We've seen the bright airy Portra 400 preset, now we have a darker contrast-heavy Portra preset – check out Coloritual's Portra 400 preset, which is what the film would look like if you underexposed it a stop or two! With actual film, underexposure creates a darker, moodier look, and this preset achieves just that.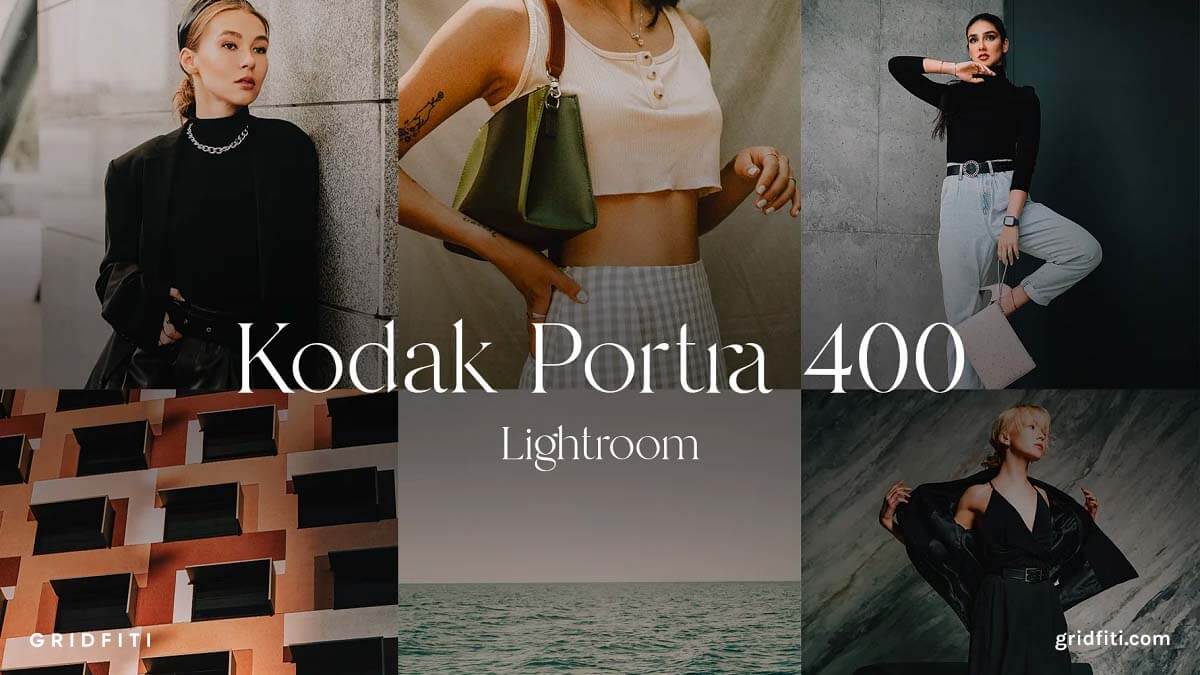 Kodak Film Lightroom Presets Bundle
This Portra preset pack comes with the full suite including Portra 160, 400 and 800. Designed for mobile and desktop, this preset pack is made with adjustability in mind – you can adjust the strength of the film so it's not too overbearing on your digital image. The idea here is that the preset is not destructive to your original image, but more enhancing to it. Rediscover the analog Portra look by applying these presets to your photos!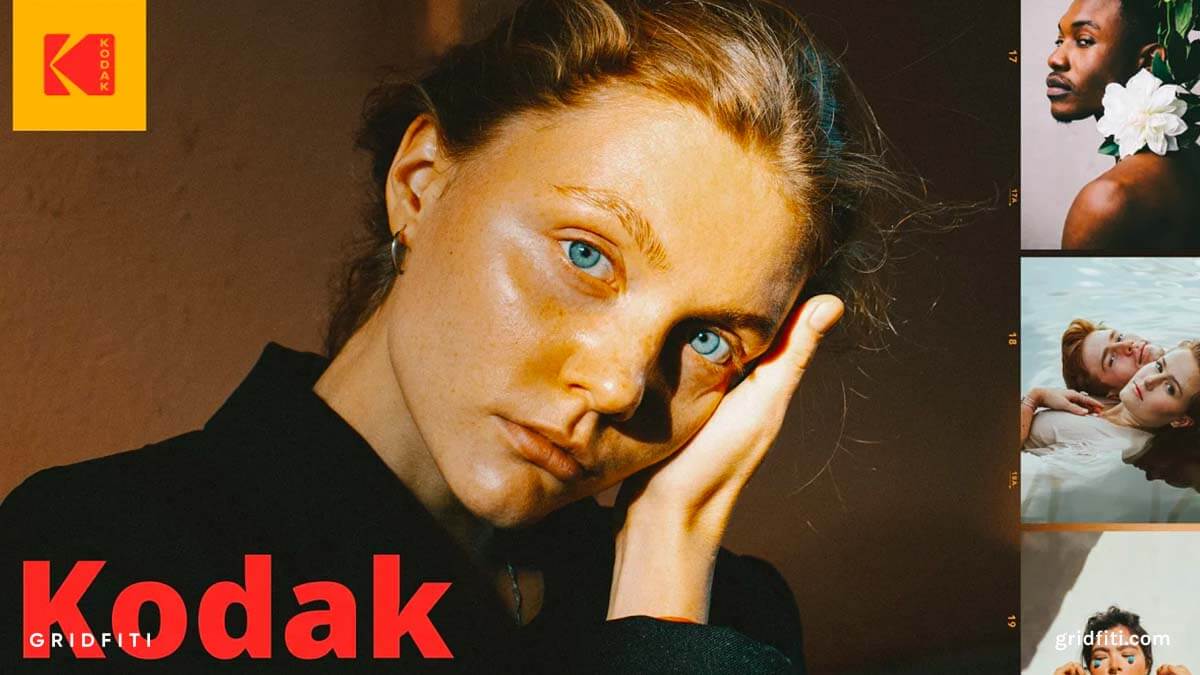 Vintrochrome™ 5.0 Film Emulation with Portra 400
The Vintochrome 5.0 Film Emulation Lightroom Preset pack does just that: emulates the look of film onto your digital RAW images!
This pack from HQ Lightroom Presets packs a wide array of presets emulating the most popular Kodak and Fuji stocks – including, of course, Portra 400. Scrolling through the demo before/after images will show you that this pack is perfectly crafted to suit all needs between portraits, landscapes, skin tones, and any other tones the world around you provides. No matter the subject, Vintochrome 5.0's got you!

FCP's Kodak Portra Film Stock Presets
Kicking it off with the most extensive preset pack, FCP's Portra pack of Lightroom presets also comes with a bonus line of film presets from familiar names like Fuji and Ilford.
FCP's Kodak Portra film presets appear to be the most representative of the Portra look – tones, shadows, highlights, and all. Another added bonus is their addition of matte overlays, which helps emulate the look of expired film with its faded look. Besides Portra's 400 speed, it also includes the lower 160 and higher 800 speed looks too!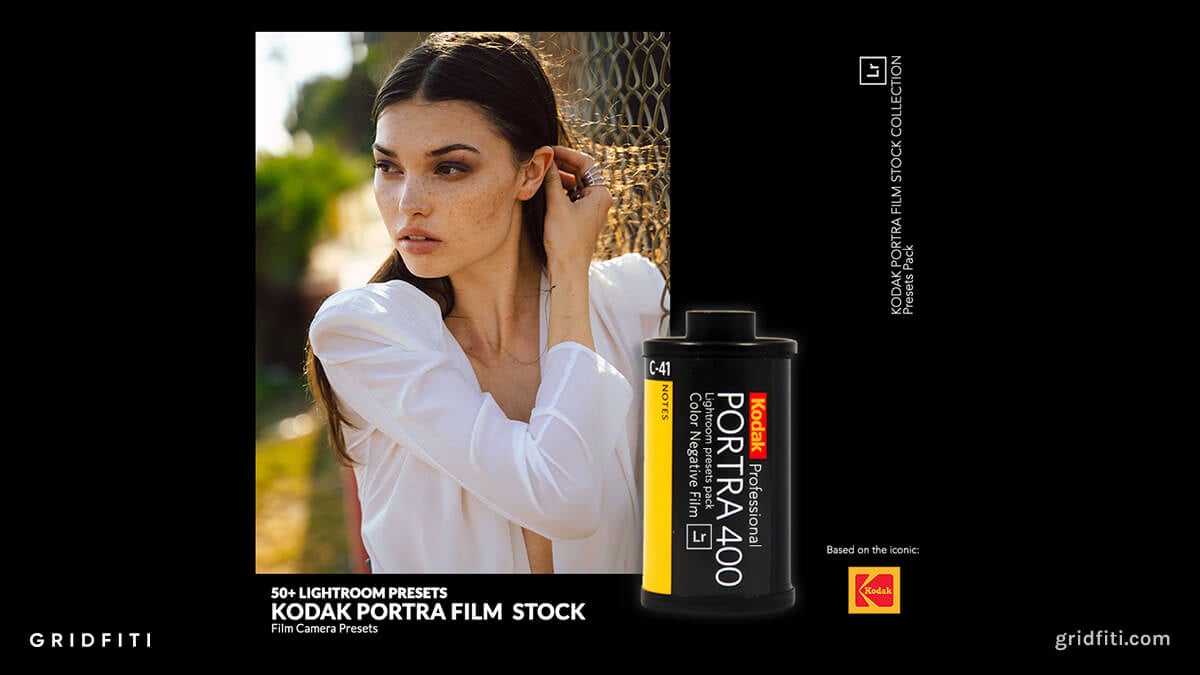 Kodak Portra 400 Presets by Ryan Porter
Ryan Porter's approach to a Portra 400 Preset accommodates photos of all kinds, from street photos, to landscapes, nature, and portraits. His package also includes adjustments to cool or warm your photo's tones – along with an optional grain preset if you like the grittier look of Portra 800 more.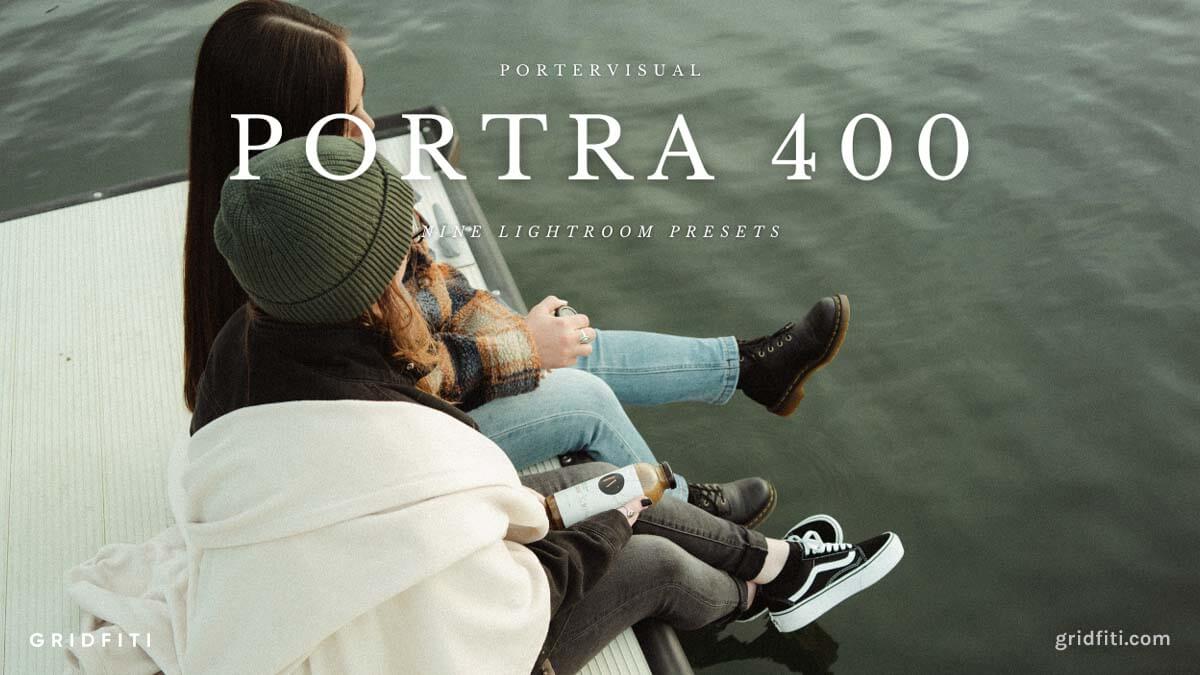 Kodak Portra 400-Inspired Lightroom Presets By JChen
Jason Chen's Portra 400 preset pack delivers a simple yet unmistakable one-click solution to converting you digital image to a film photo with that Portra look. The blues are pronounced, and the warm yellows and orange hues are refined – what more can you ask for?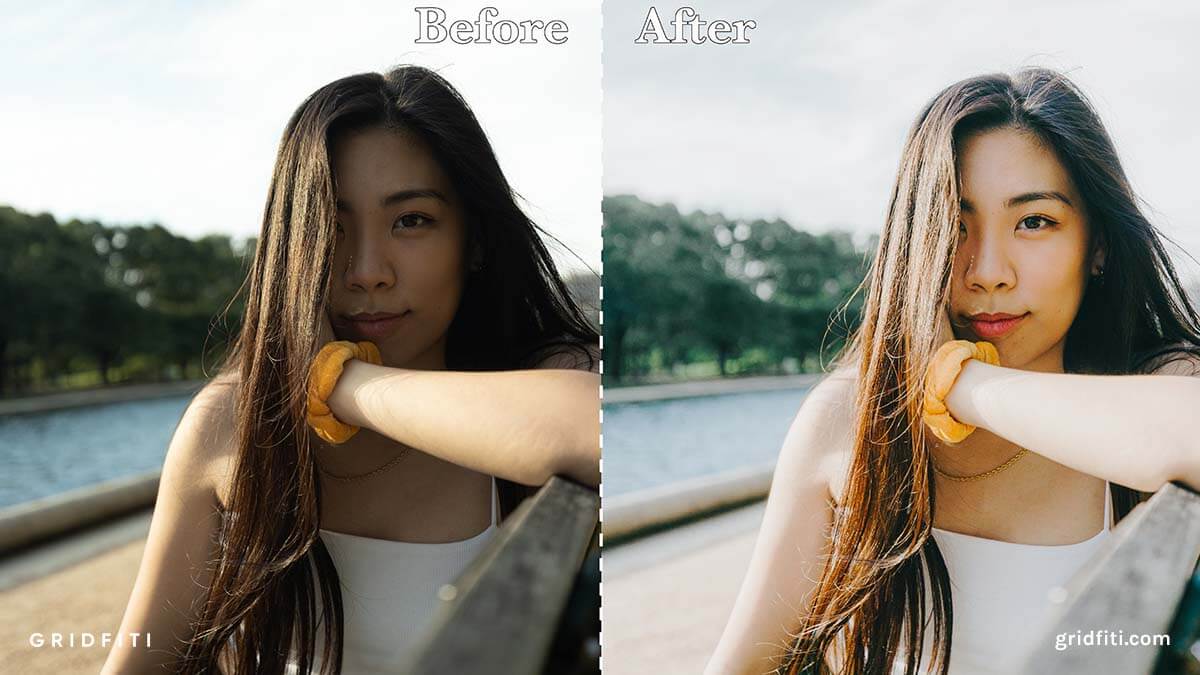 NATE Cam's E-Chrome Lightroom Presets
Nate's (of Negative Lab Pro fame) E-Chrome Lightroom pack includes a lot of favorite looks from the Kodak line, as well as a few Fuji ones too! "Perfect Portra" is the specific Kodak Portra preset which will achieve the look you want but don't shy away from the others like "Extra Golden Kodak" and "Moody Fuji Superia".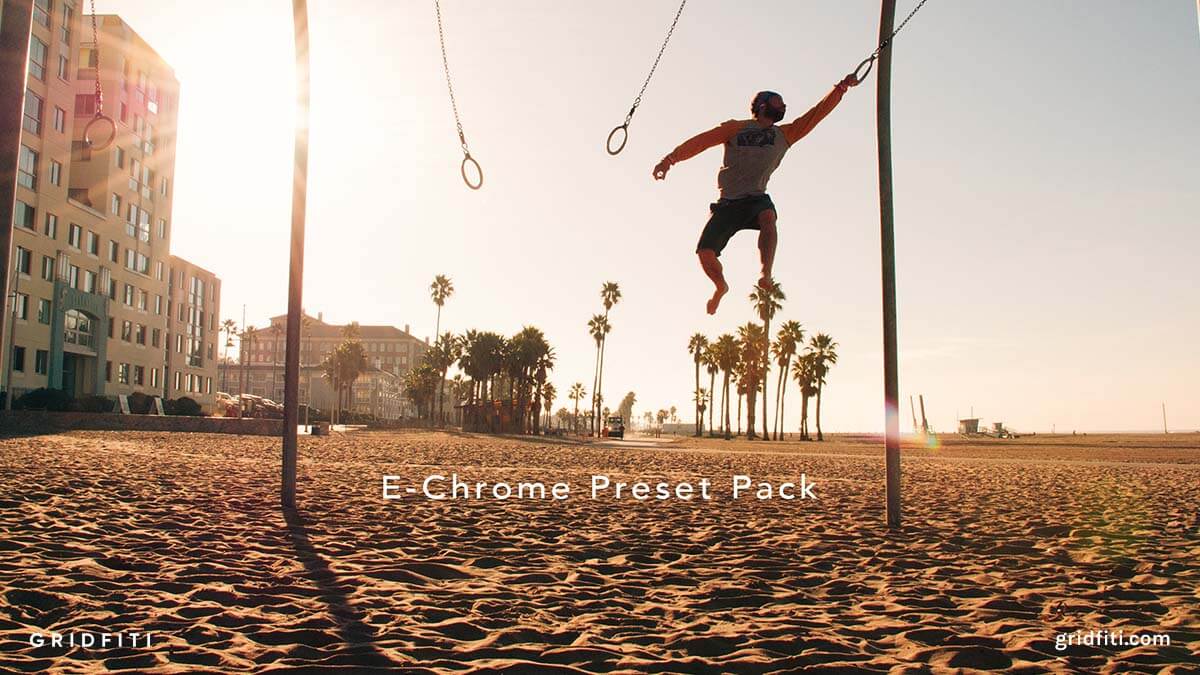 Portra 400 Preset (from Lightroom Presets Bundle)
One of our favorite finds on Etsy comes from Rina Geraldine's Film Preset pack for Lightroom! Including a wide selection of 40 Lightroom presets, Rina's preset pack is the most extensive. Besides just the Portra 400 presets, this also includes looks that emulate the looks of Fuji film stocks and Polaroid. Besides that, she offers 12 grain setting presets that lets you adjust the look of grain to your image. Check out Rina's preset pack on Etsy!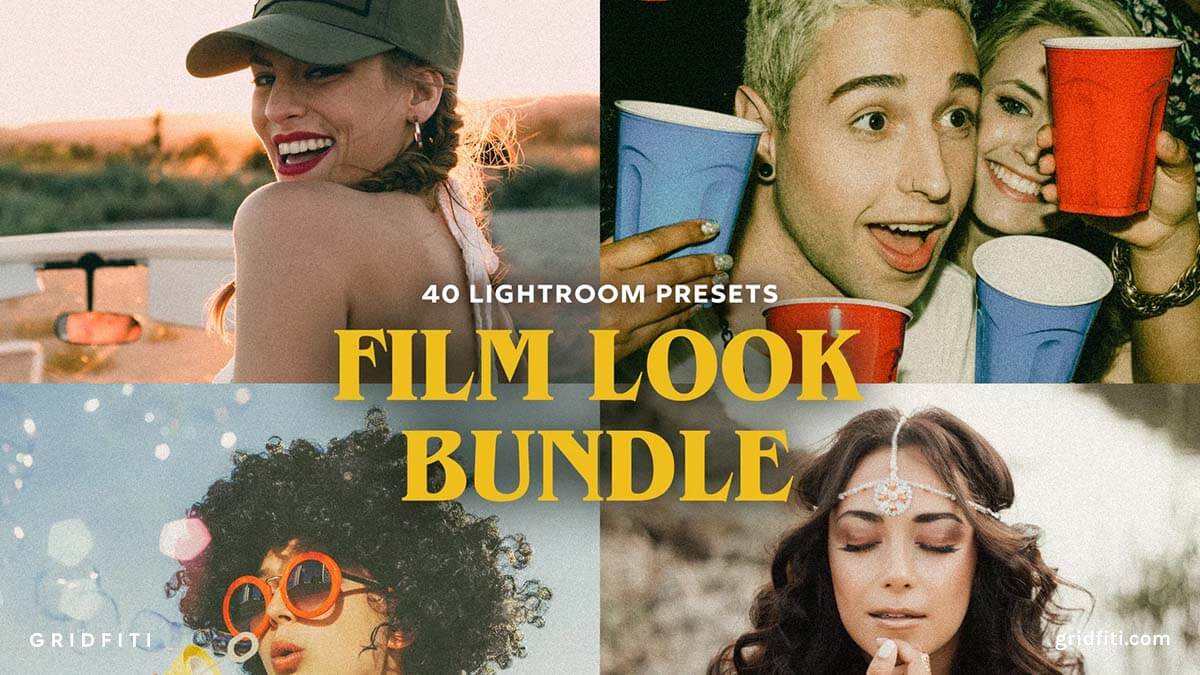 Which Portra 400 preset is your favorite? Are there any that we're missing? Let us know in the comments below!
Gridfiti is supported by its audience – when you buy something using the retail links in our posts, we may earn a small commission at no additional cost to you. Read more about our affiliate disclaimer.