Kodak Gold 200 is one of the most popular film stocks out there. Aptly named 'Gold' this color negative film stock is known for its warm color reproduction, medium contrast, forgiving exposure latitude and fine grain. Colors come out looking proper and not over saturated and skin tones look natural and real.
With a film as used and as sought after as Kodak Gold, it's no wonder why digital photographers look to recreate this elusive look. The warm tones and colors that show up in portraits, landscapes and everything in between would look great when applied to digital capture, so we've gathered a list of Kodak Gold Preset packs to help emulate this look in your photos!
Looking for more presets, check out our round-up posts:
Want more film photography tips? Join our mailing list, and check out our several other film photography and preset guides.
Kodak Gold Premium Presets
Just a quick look through of the demo images will show that this is the Kodak Gold preset pack that will get you what you need. The presets are made to recreate the authentic film look – with respect to features like warm vibrant tones, grainy texture, and versatility with all kinds of images. The pack also comes with several options of exposure compensation changes to adjust your original digital image. Just download it, apply it, adjust it, and you're done!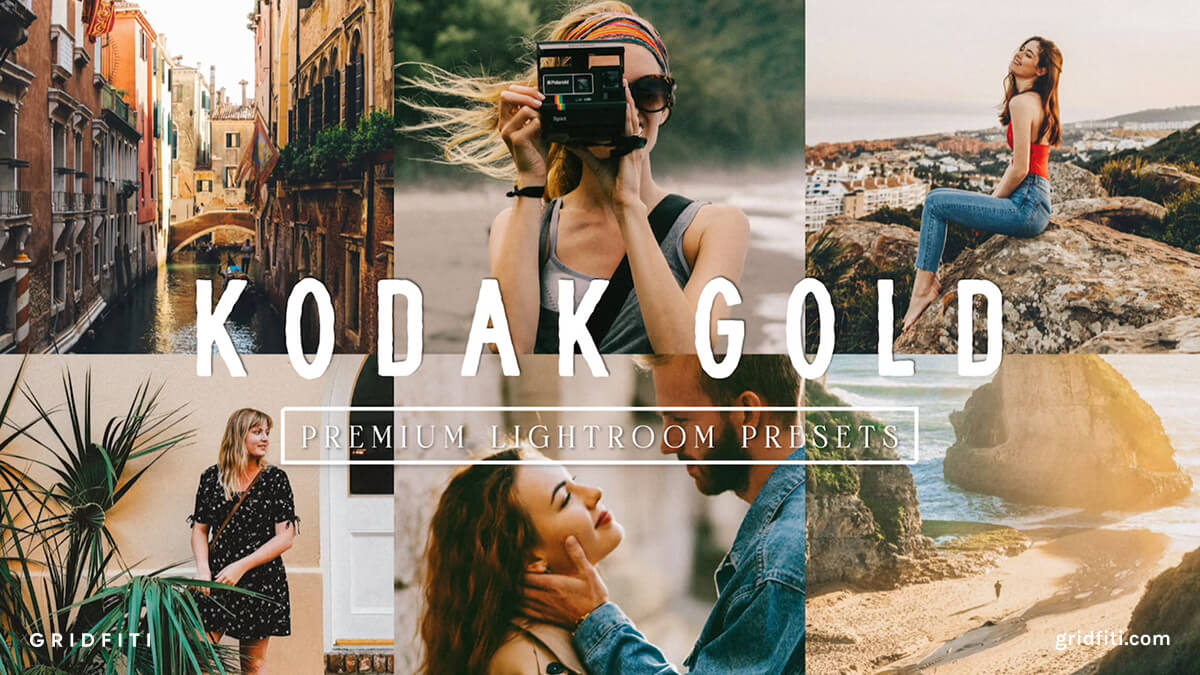 32 Kodak Gold Preset Pack
Packing a stacked 32 presets total, this Kodak Gold Lightroom pack is all things Kodak Gold! The variety of presets is built around Kodak's Gold 200 and Gold 100 film stocks, offering different levels of grain – with 100 having finer grain. Each preset is designed for different light and color settings, so you can get quality editing out of your digital images!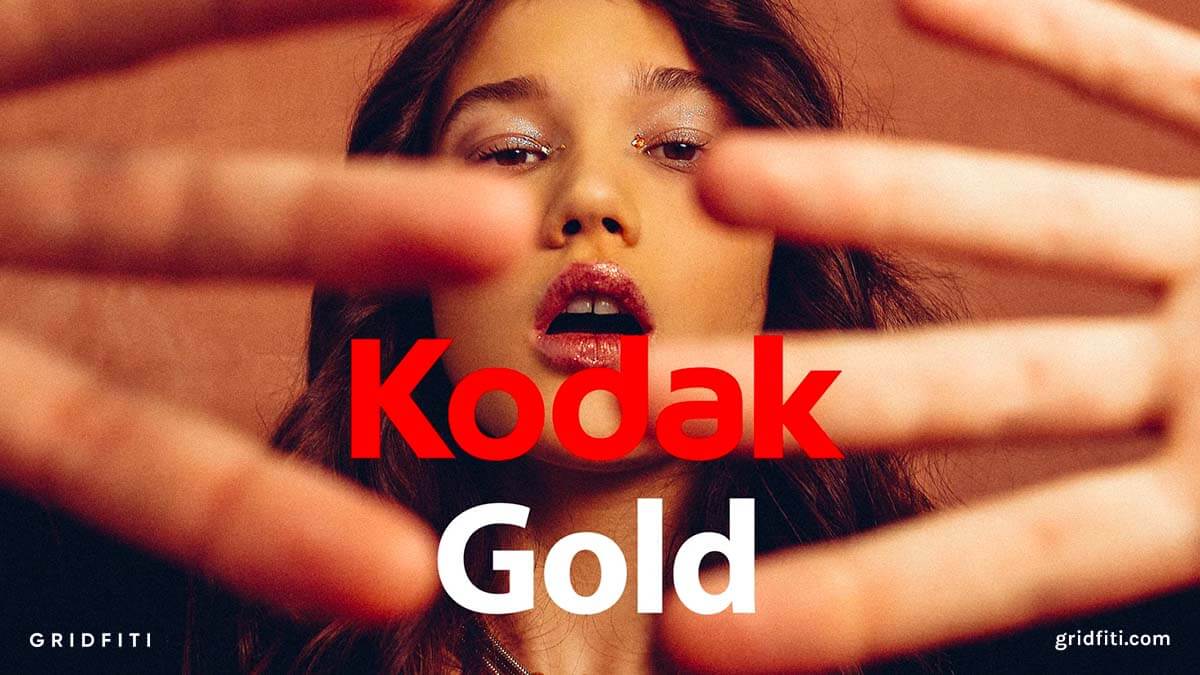 Kodak Elite Preset Pack
The Kodak Elite preset pack includes all the iconic looks of Kodak that we've come to love including, of course, Kodak Gold! The preset pack comes equipped for Adobe Lightroom on both desktop and mobile, with 7 presets emulating the looks of Gold, Portra, Ektar, and more.
The editing approach with these presets is meant to keep the sharpness and quality of your digital images, with the added tones of Gold – you won't see much grain or fade emulations here!
Related Post: Ektar 100 vs. Portra 400 & 160 Film Stock Comparison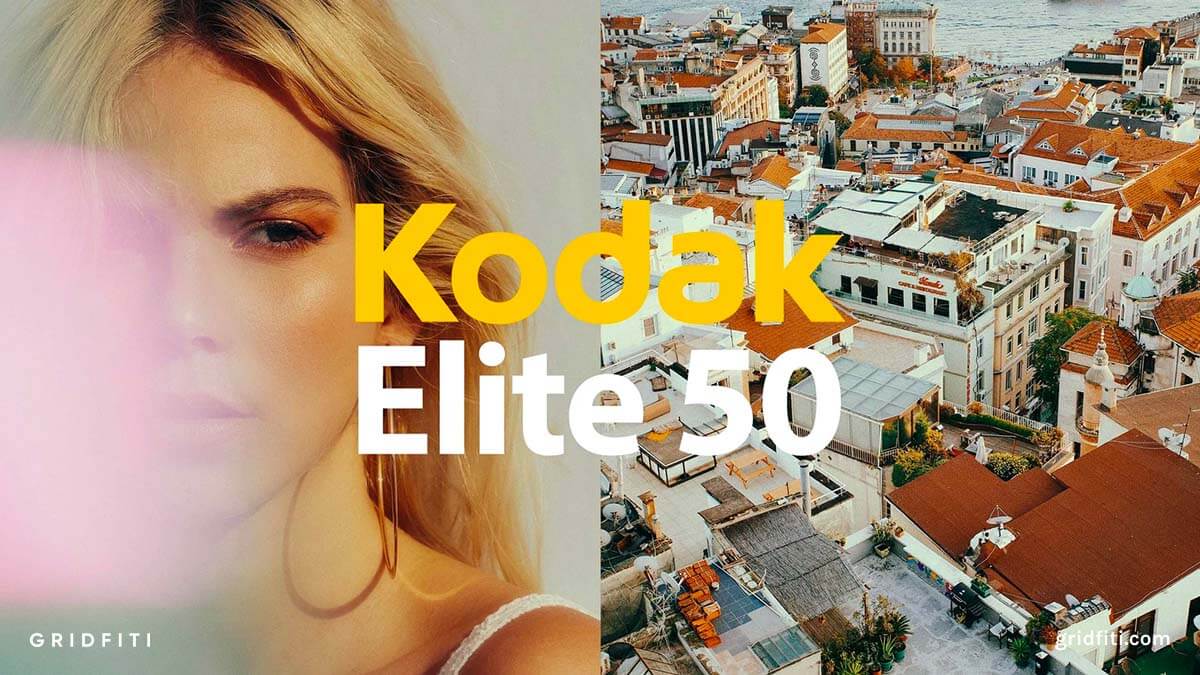 Kodak Gold Lightroom Preset Bundle
Rapita Photography brings us a Kodak Gold Preset bundle that's made for digital photographers in mind! We love the colors and the way Kodak Gold reacts to highlights and shadows, and sometimes this is all photographers look for when enhancing their digital images – ignoring things like grain and fade.
This bundle is another great approach to transforming your digital images to the Kodak Gold look, without the extra enhancements of grain and over-fading of tones.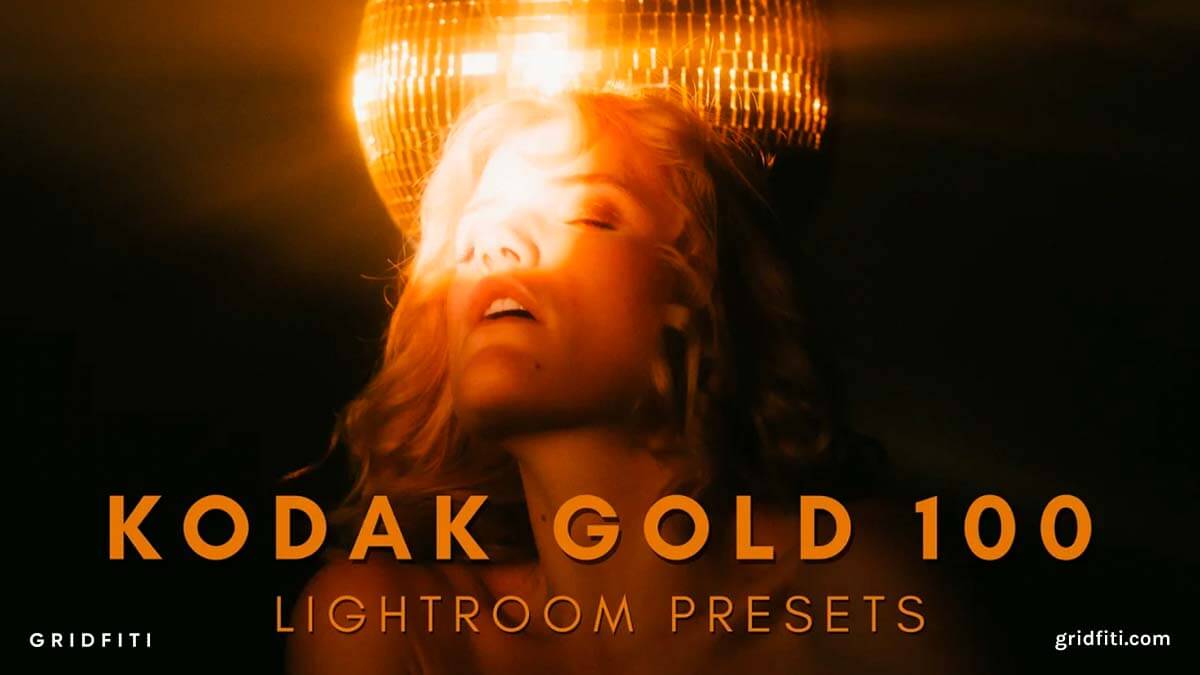 Aesthetic Kodak Gold 200 Film Preset Pack
This Kodak Gold 200 Lightroom preset pack is a great way to save time and produce consistent film looks with your digital images. Built by Daily Creativo, this pack features 32 presets for mobile and desktop, meant to create the warm and nostalgic look of Kodak Gold.
The colors within the demo images show a wide range of versatility from portraits, to landscapes, and more. Just ensure your image is high res, RAW format, and taken in plenty of light – and the presets will do the rest!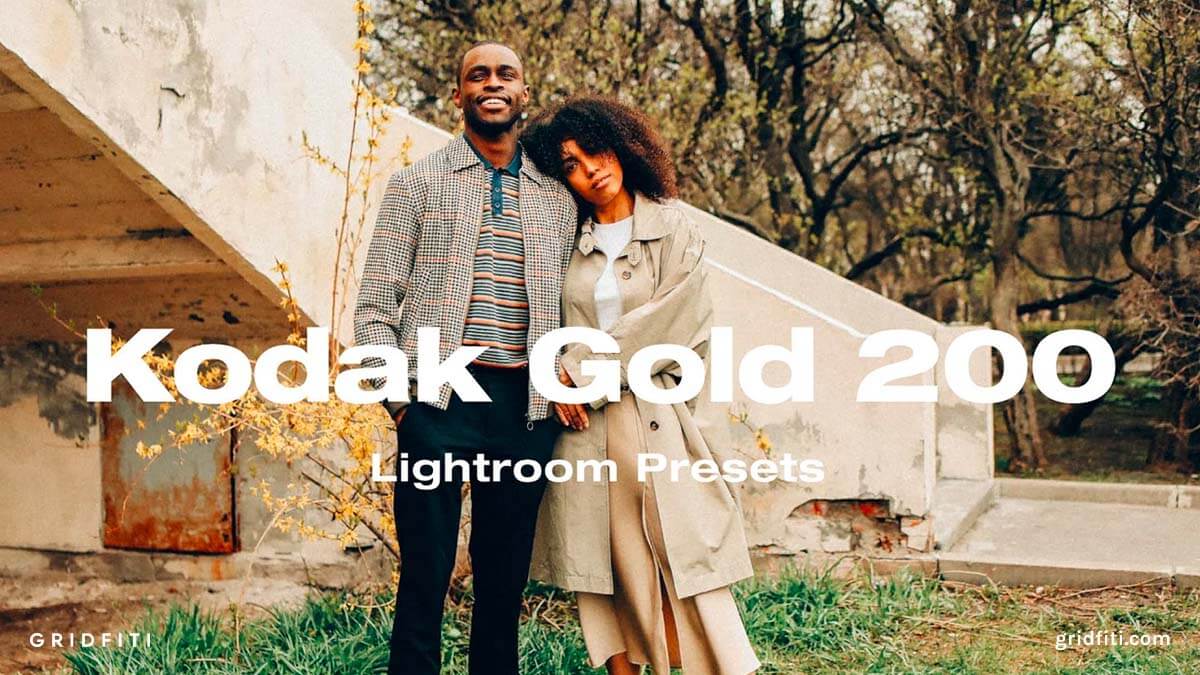 FCP's Complete Film Stock Pack
FCP's full suite of film stock presets includes all the essentials from Fuji to Kodak, including Kodak Gold! Containing all the presets, and 200+ exposure compensation and grain settings, you're able to tweak your digital images to a tee and achieve your desired look!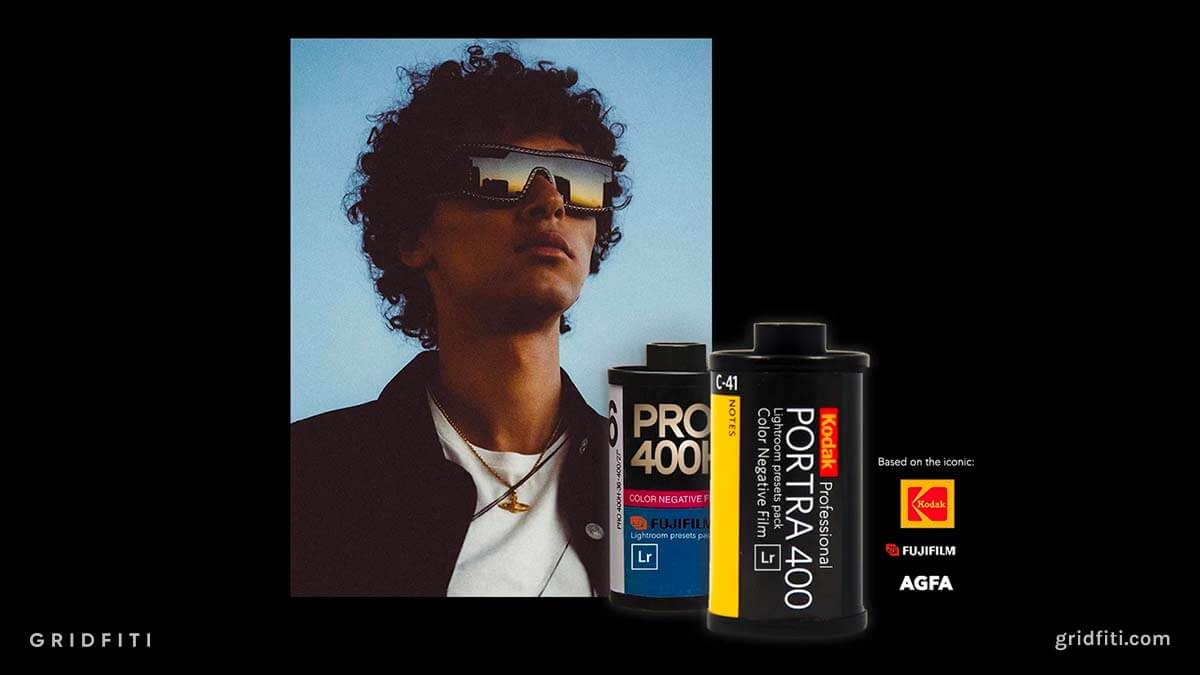 Kodak Gold 100 & Gold 200 Preset Pack
Another preset pack from Daily Creativo brings us a simple bundle of 2 presets for mobile and desktop Lightroom, meant to create the looks of Kodak Gold at 100 and 200 speeds. What's the difference here, you ask? This is reflected in the grain and how fine it appears!
100 will have finer grain than 200, but also, shadows and highlights will react differently to the different speeds – so these two presets give you the optionality. Check it out and get your photos looking like Kodak Gold!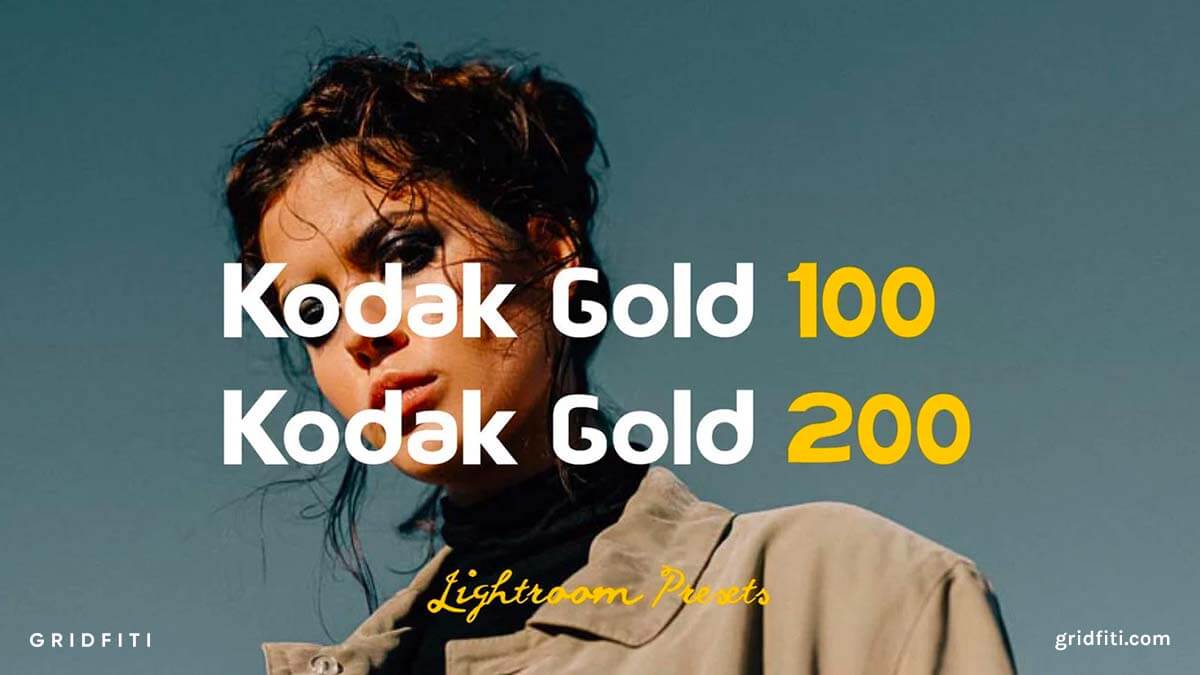 Classic Film Tones Presets by Nahir Esper
Professional photographer Nahir's set of Lightroom presets includes 28 different options, ranging from Fuji NeoPan to Kodak TriX, and of course, Kodak Gold 200!
This set is packaged up for both mobile and desktop Lightroom use, offering ranges of film speeds to allow you to adjust grain levels. This pack puts an emphasis on being a quick, one-click solution to emulating the retro film look on your images.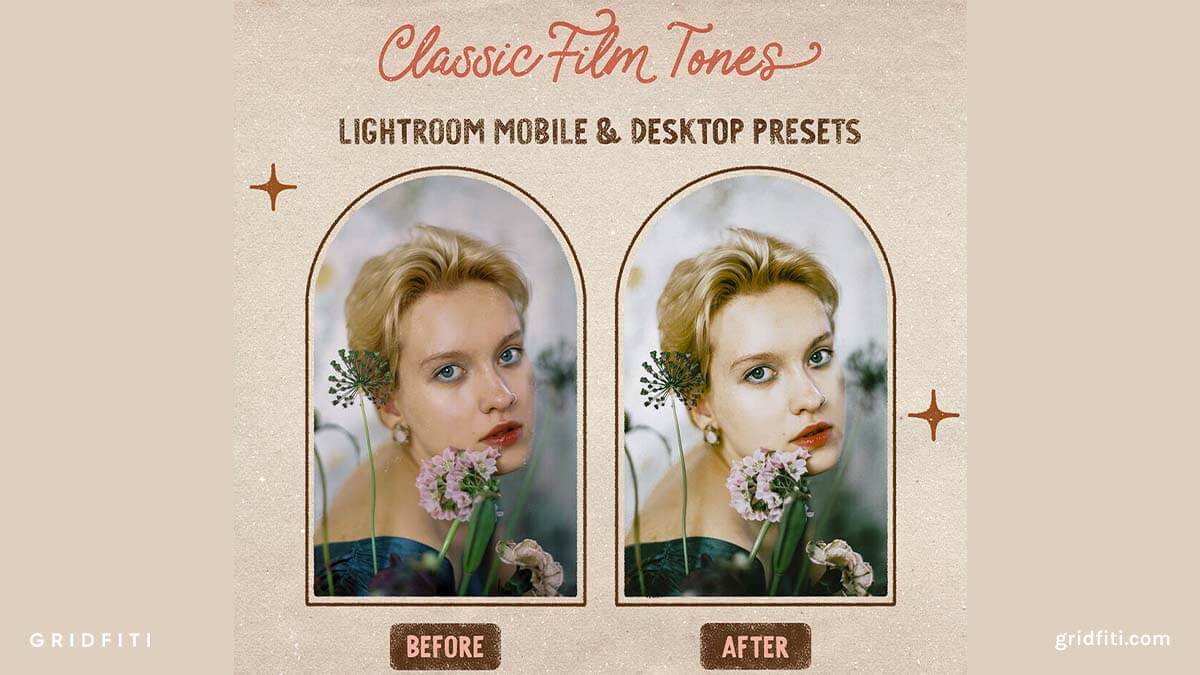 Which one of these Kodak Gold presets do you like best? Are there any that you think we should include? Let us know in the comments below, and tag us in your Kodak Gold-inspired images on Instagram @gridfiti!
Gridfiti is supported by its audience – when you buy something using the retail links in our posts, we may earn a small commission at no additional cost to you. Read more about our affiliate disclaimer.