The classic action of capturing, printing, and waiting for the photo to develop has made shooting with Polaroid cameras one of the most enjoyable and nostalgia-filled formats in photography.
The ritual of collecting specific Polaroid films that recreate colors in their own ways, have a design on their borders and heck, even writing on them with a Sharpie, just makes it all that much more of an immersive experience.
In our current digital photography zeitgeist, the need for something like Polaroid film might feel all too unnecessary, but that couldn't be farther from the truth! With the comeback of film photography and analog aesthetic, digital photographers are taking it upon themselves to edit and design their photos to emulate the classic look of Polaroids.
Check out some of our picks for the best Polaroid presets to get you started!
Looking to achieve the disposable camera look? Check out our round-up post of the best disposable camera presets!
Want film presets and templates? Join our mailing list!
Polaroid SX70 Preset by Presets Store
A Polaroid preset pack that was developed from scratch by contrasting digital edits directly to their Polaroid photo counterparts, Presets Store brings us a package of 5 mobile and 5 desktop presets for Adobe Lightroom!
Made to transform your digital photos into the iconic look from Polaroid SX70 cameras, the pack comes with thorough instructions to get you started, a personal assistant via WhatsApp, and all the preset goodness to get your photos to that prime Polaroid look.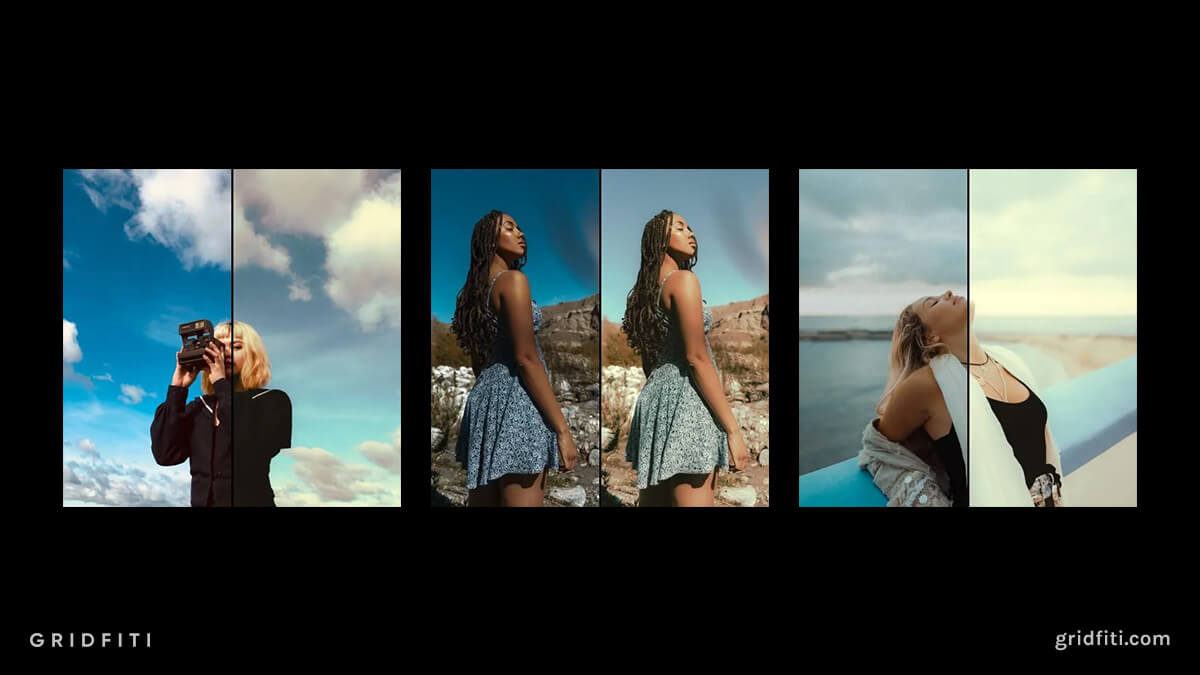 Polaroid Presets by Juano
Juano's Polaroid preset pack is the perfect fit for vibrant images – it reminds us a lot of the looks you'd get in Polaroid 600 film. Juano's preset transforms images to somehow appear simultaneously colorful, yet restrained and nostalgic – paired with stylistic light leaks. We love this preset pack for its nuanced take with high vibrancy and textures to make your digital images feel like Polaroids!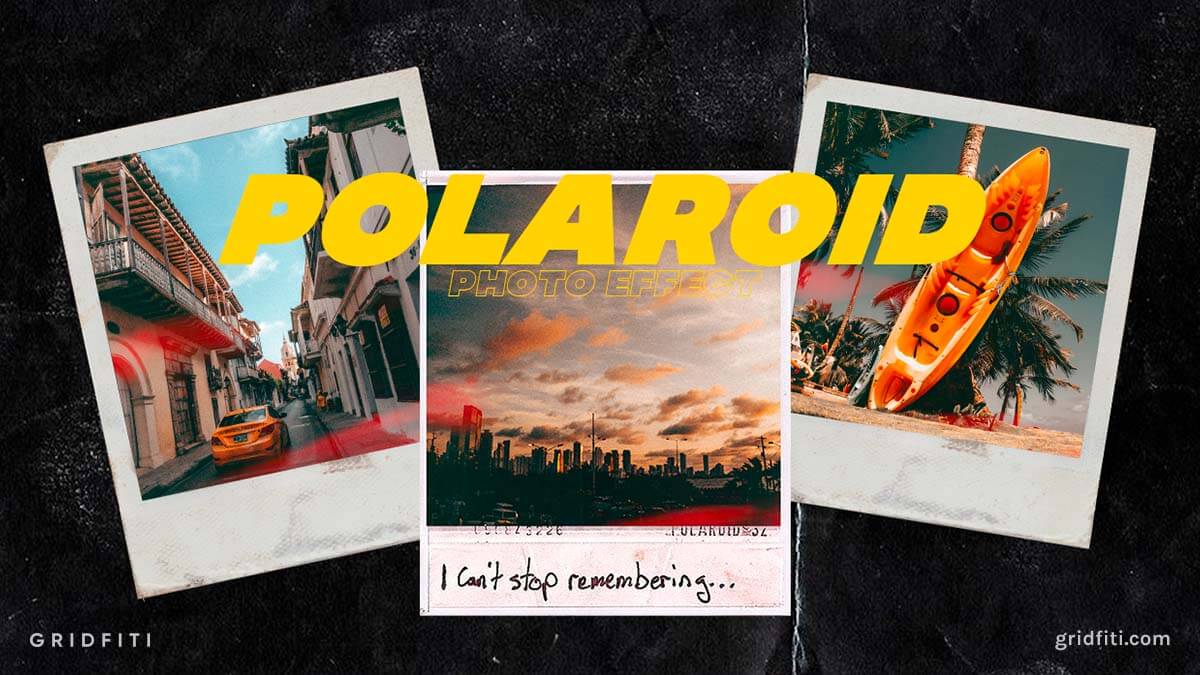 Cinegrading's Polaroid Photo Preset
This project from Cinegrading comes as a full set of Polaroid Lightroom presets, along with 2 high quality PSD mockups of Polaroid frames! Get started with your Polaroid look right away with this preset pack.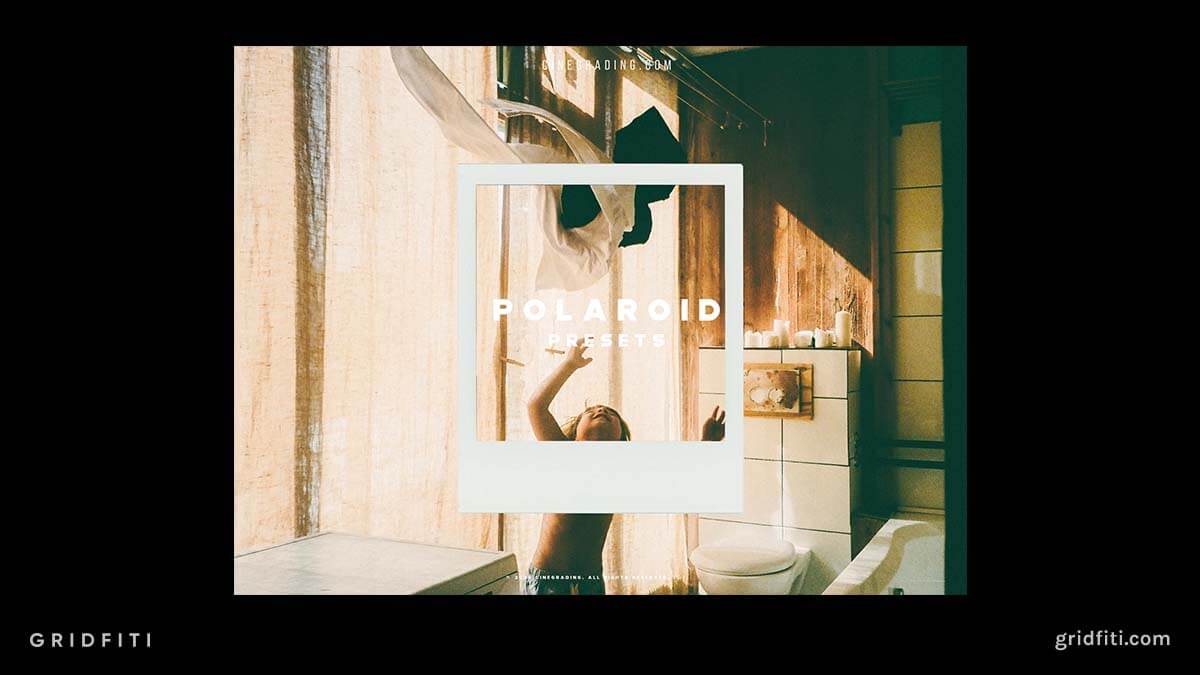 Subtle Polaroid Film Preset
This Polaroid film preset from Everything Visual gives us the most subtle take on converting your digital images to Polaroid renditions. We've come to know most Polaroid images look drastically different from their digital counterparts, but this set just takes the subtle colors, hues, and grain levels to lightly enhance your digital images. From the demo photos, the preset appears to work best with well-lit to golden hour shots.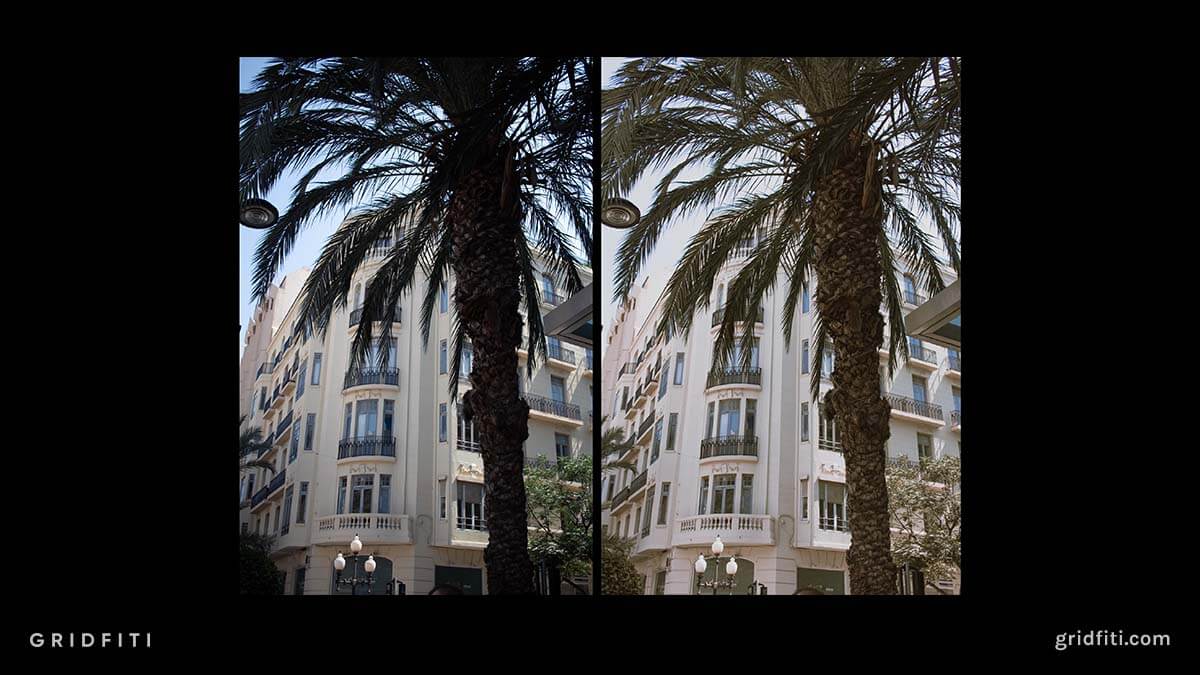 i-Type Polaroid Film Style Presets by Galor6e
Reminiscent of Polaroid's i-Type film, the muted tones, subtle magenta hues, and exposure boost makes this preset pack from Galor6e a simple method to transforming digital portrait images into Polaroid-inspired snaps. This preset works best with close-up portraits, with the flash engaged to make best of the i-Type style color grading. This pack comes with presets for mobile and desktop Adobe Lightroom.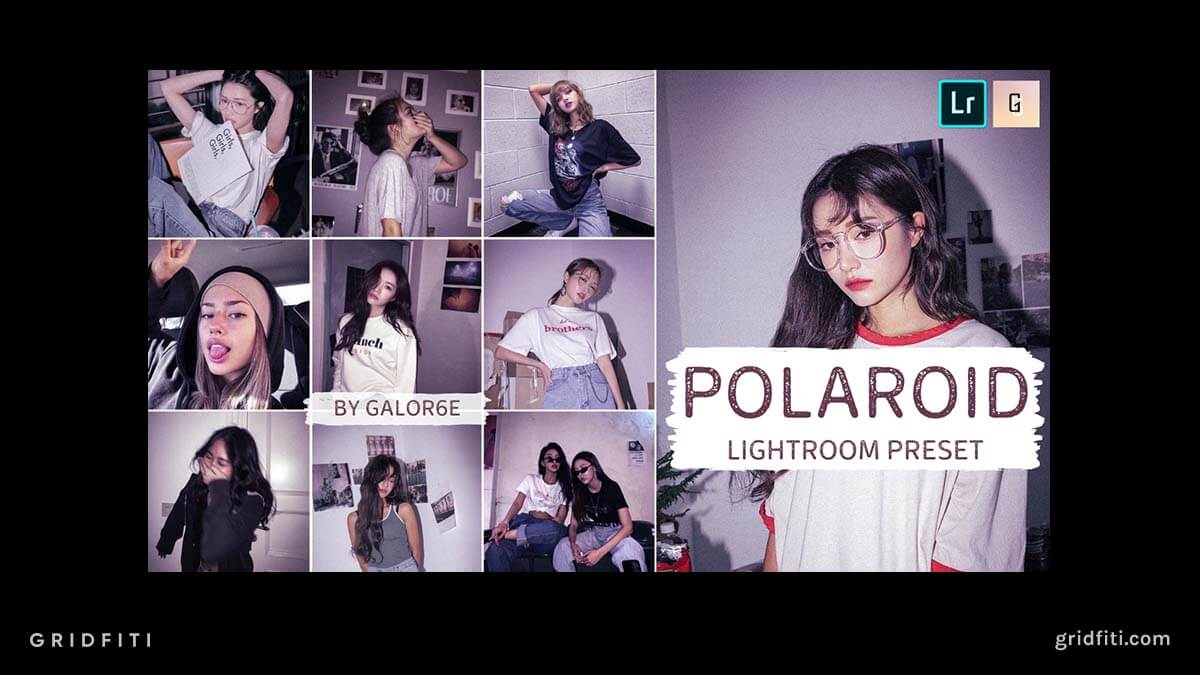 10 Unique Polaroid Presets
This extensive preset pack comes with 10 Polaroid styles to apply to all your images – from portraits, to landscapes, and everything in between. Use them on the desktop or mobile Adobe Lightroom apps, and choose between a variety of tones and tints! The presets also add hints of grain and fade to recreate that classic Polaroid look.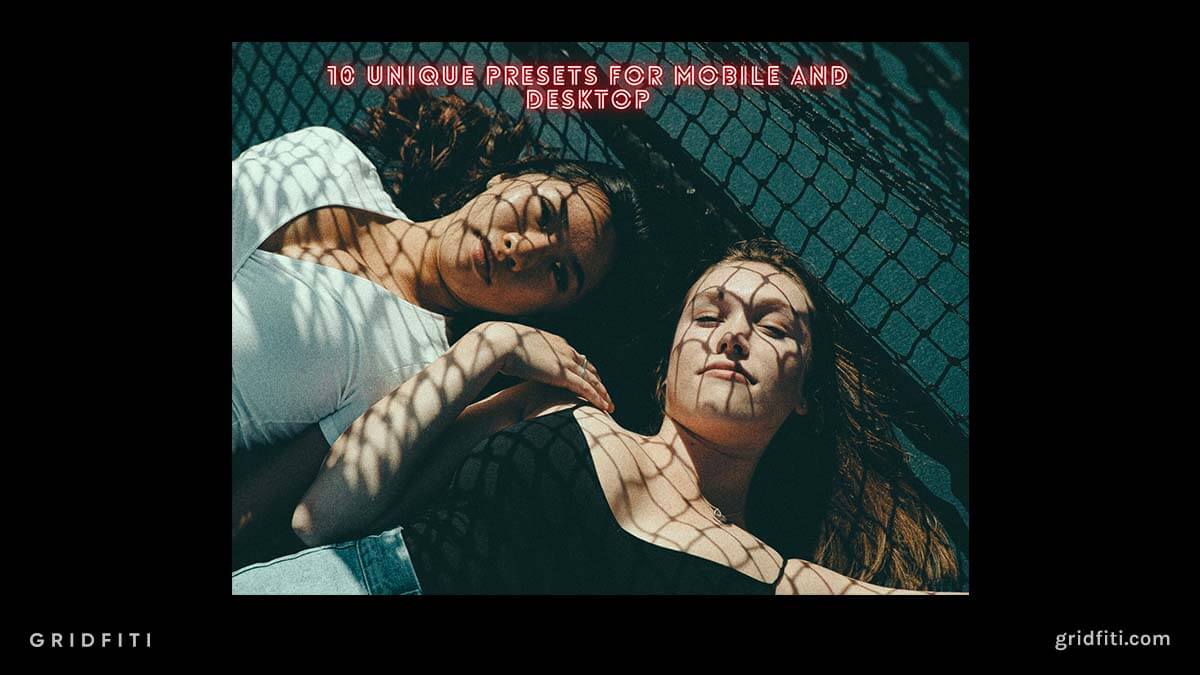 Polaroid Preset Collection from Ephirium
This all-inclusive Polaroid preset from Ephirium does it all! Featuring 15 versatile Lightroom presets for mobile and desktop, you'll be able to experiment with all the options to achieve the optimal Polaroid look for your digital images.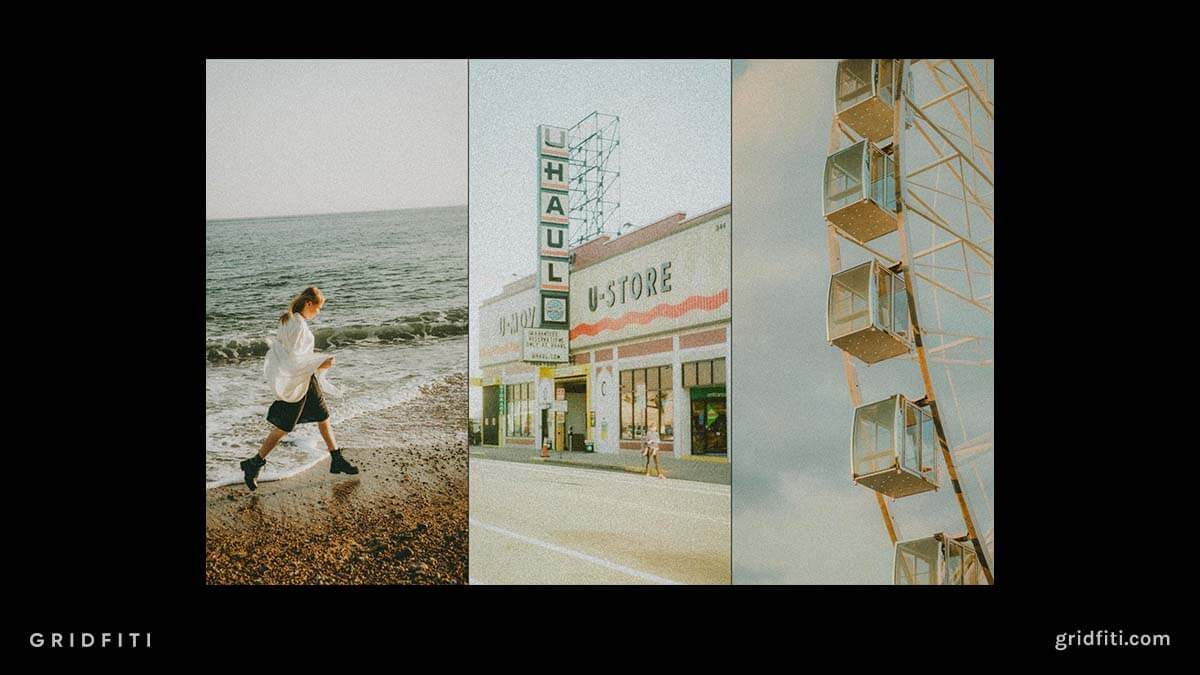 Which one of these Polaroid presets is your favorite? Any other presets that we missed? Let us know in the comments, and tag us in your Polaroid-inspired shots on Instagram @gridfiti!
Gridfiti is supported by its audience – when you buy something using the retail links in our posts, we may earn a small commission at no additional cost to you. Read more about our affiliate disclaimer.