Ever find yourself capturing life through your smartphone camera, then being caught in a head scratch about how to edit it? Do you want it to feel light and airy? Golden and warm? Dark and moody?
Smartphone photography and editing can get quite tricky, but thanks to a few mobile editing tools, it can be done by simply scanning a QR code! That's where the app Snapseed and its editing capabilities through QR codes come in.
Think of them as presets for your mobile photos that can be easily applied with the simple scan of a QR code through your Snapseed app. Not sure where to start? Check out our expansive list of Snapseed QR codes and presets to get started!
Want more preset guides and tips? Check out our several other preset blog posts, and join our newsletter!
Table of Contents
Portrait Snapseed QR Codes
Get the coloring and lighting and softness just right when it comes to portrait Snapseed presets! These presets are designed to respect skin tones and add a flare of coloring adjustments, from bright and vibrant to more muted and sophisticated. Try out these Snapseed portrait QR codes!
Soft Glow Snapseed Portrait Preset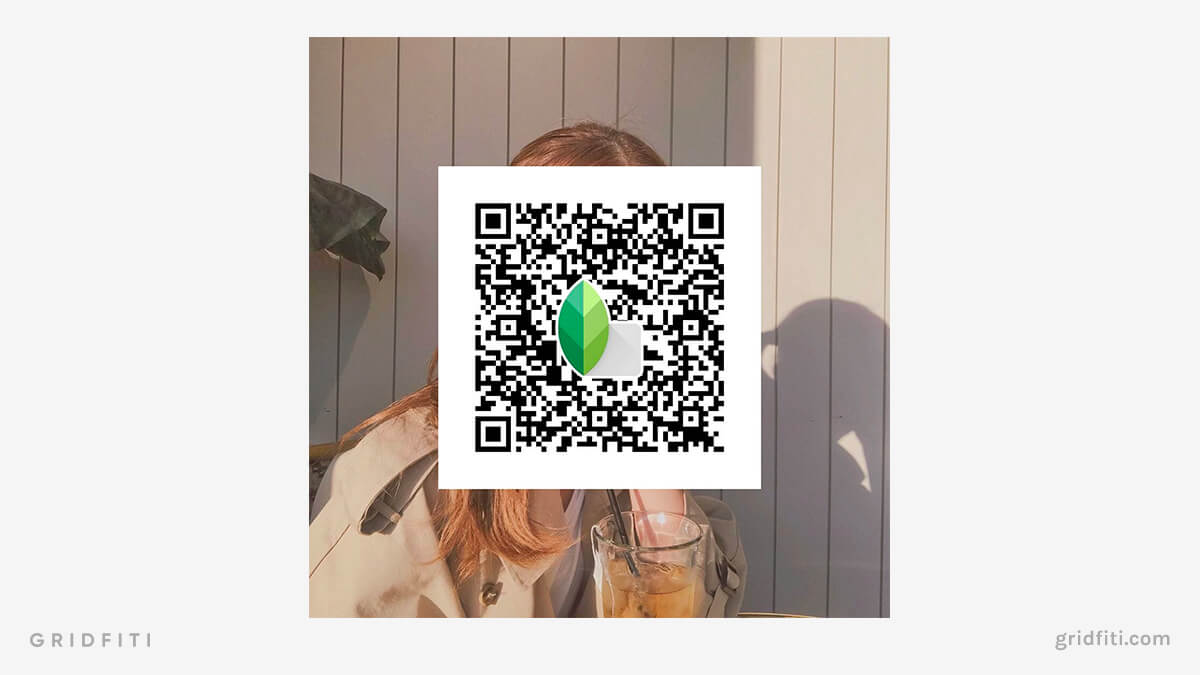 Warm Portrait Glow Snapseed Preset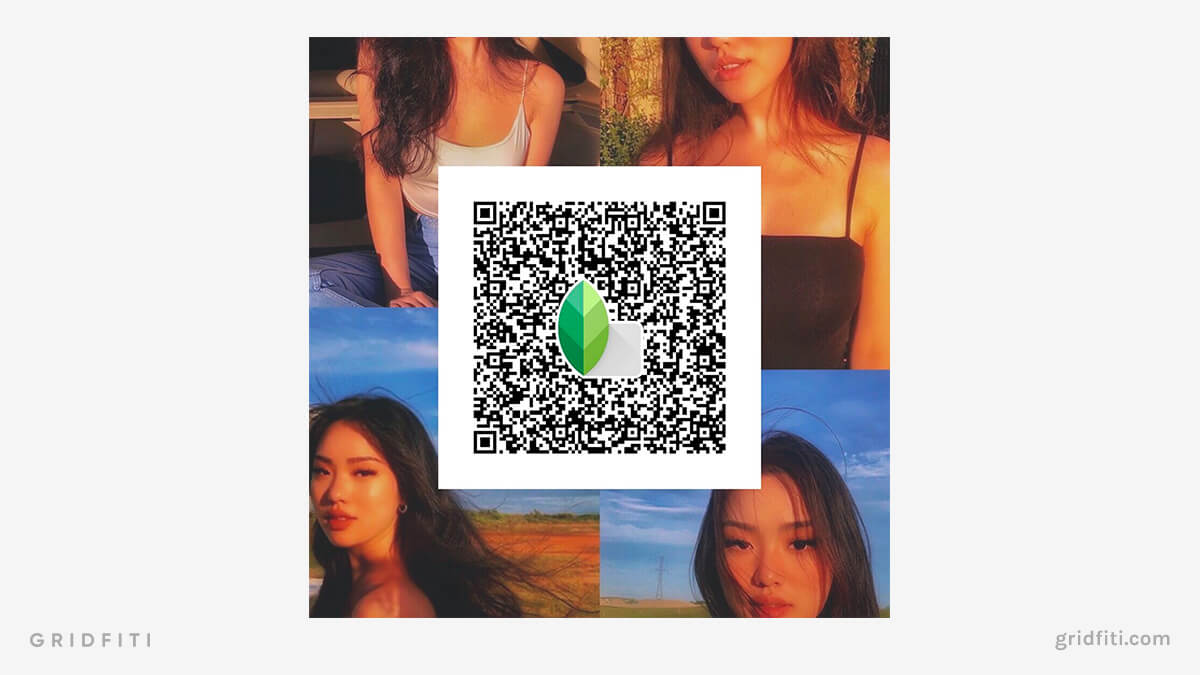 Moody Cool Portrait Snapseed Preset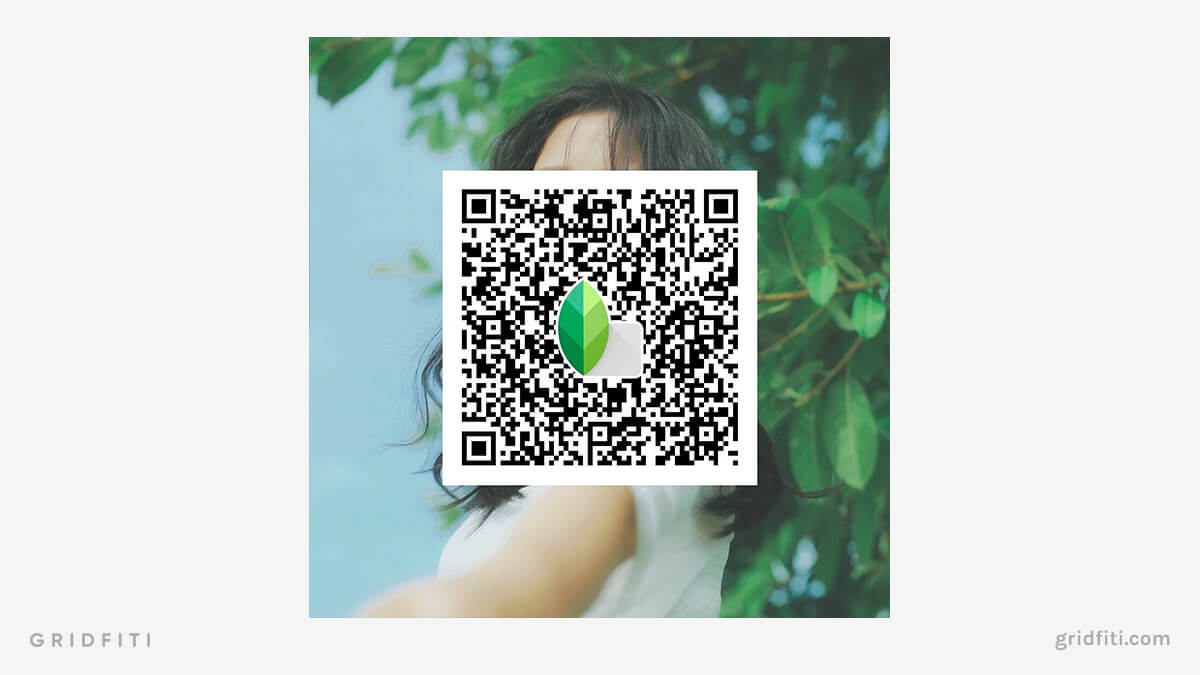 Aesthetic Film Snapseed QR Codes
Take your mobile photos back a few decades with these film Snapseed presets. Emulate the look of film with its unique color reproduction, grainy textures, and faded shadows. Choose from the many different film stock emulations that the Snapseed presets have to offer.
Looking for more presets like this? Check out our round-ups of aesthetic presets and free film presets.
Portra Style Preset for Snapseed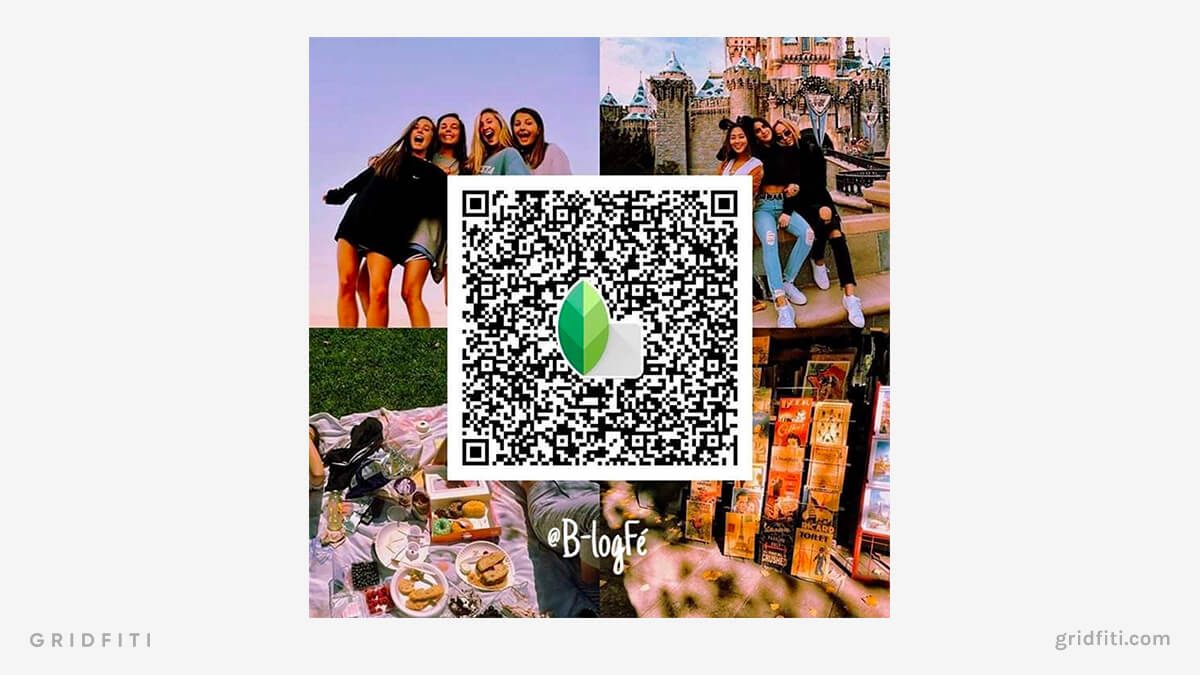 Kodachrome Style Preset for Snapseed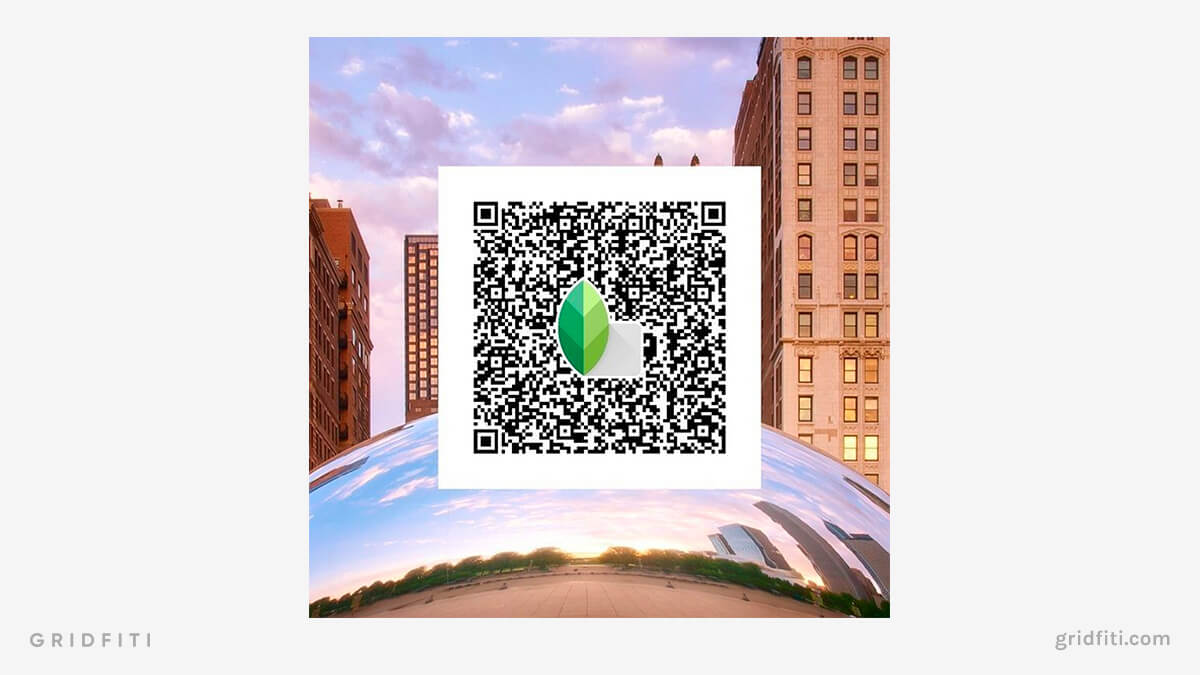 Aesthetic Black & White Snapseed QR Codes
Take the tones back and create a timeless monochrome look with these black and white Snapseed presets. Transform those mobile photos into vintage relics with a rich balance of blacks, whites, and grays!
Moody Black & White Snapseed Preset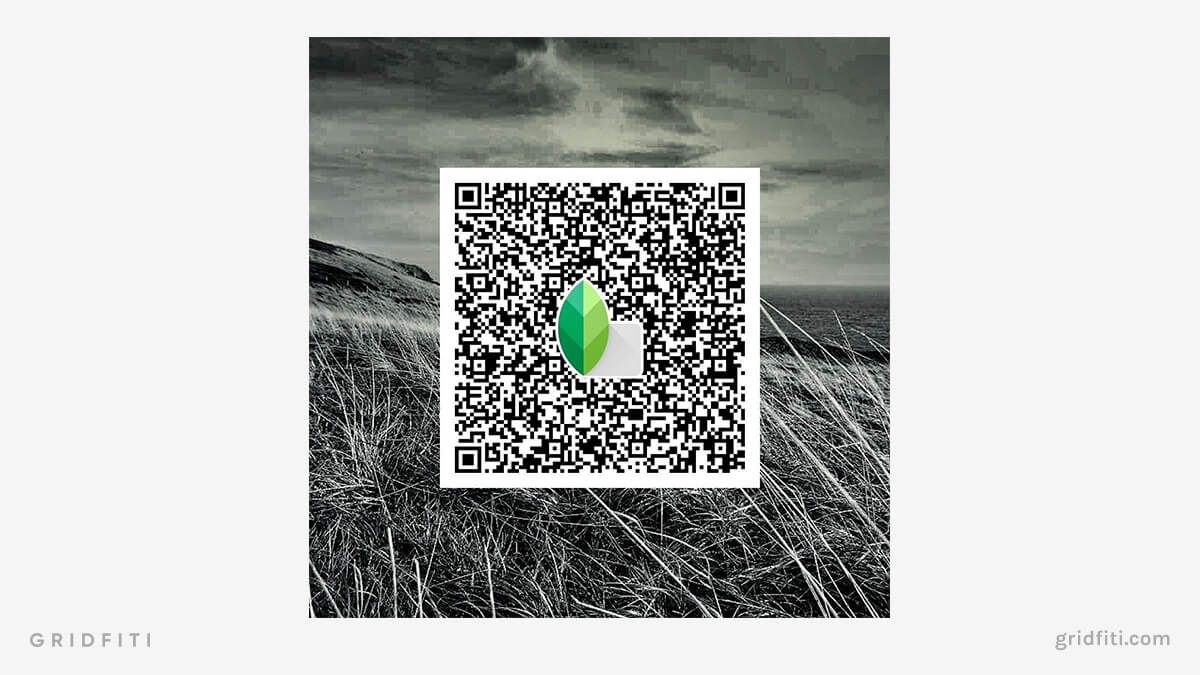 Urban Black & White Snapseed Preset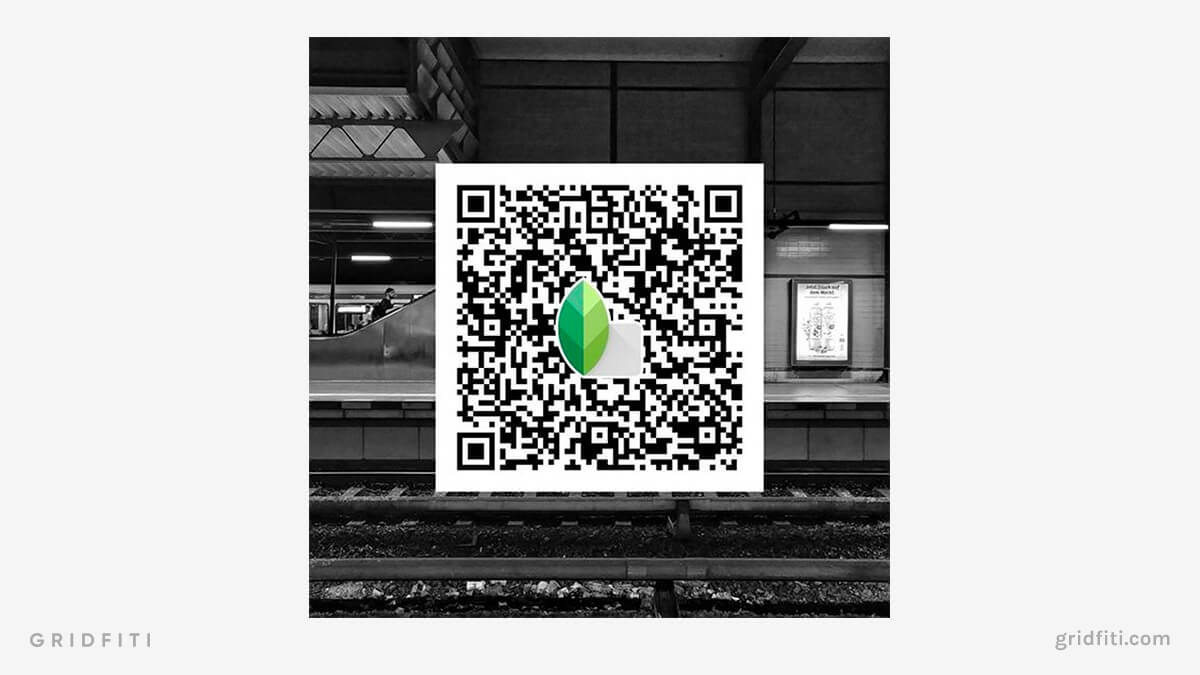 Aesthetic Colorful & Pastel Snapseed QR Codes
Give your photos a pop of vibrancy with these aesthetic colorful and pastel Snapseed presets. These presets will focus the tones of your photos around singular colors, or enhance the photos you take that contain a lot of the same colors. Choose from yellow, purple, blue, green, and more – and bring an overall cohesive, colorful look to your pics!
Yellow Snapseed Preset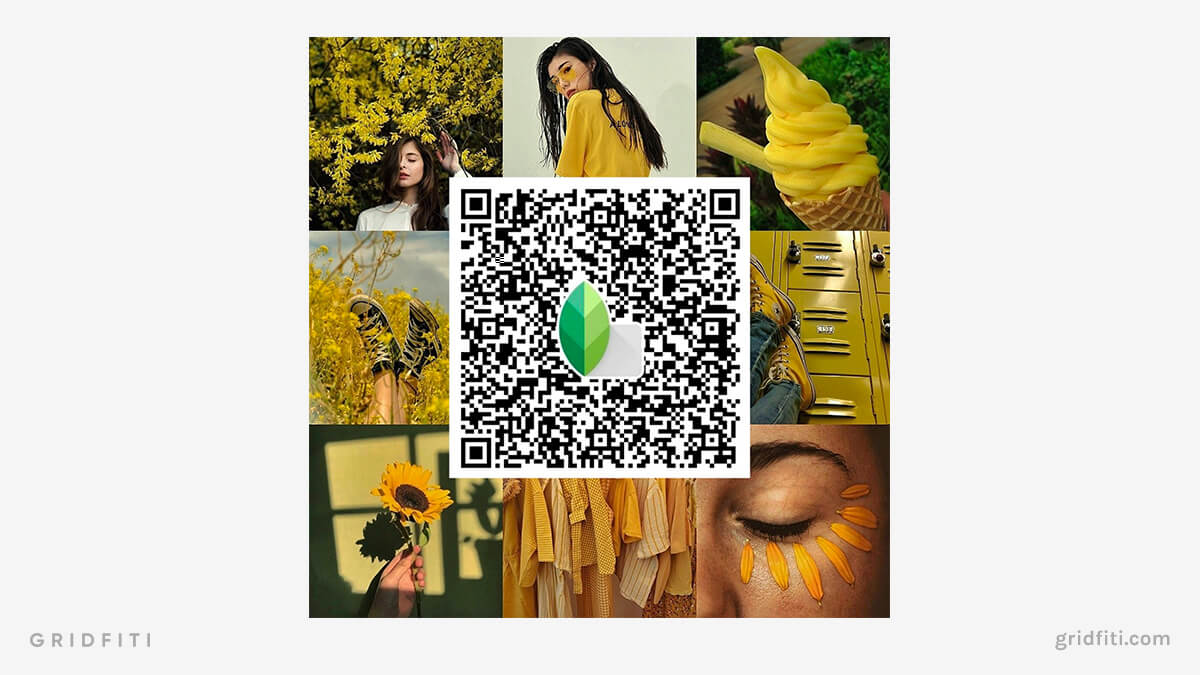 Purple Snapseed Preset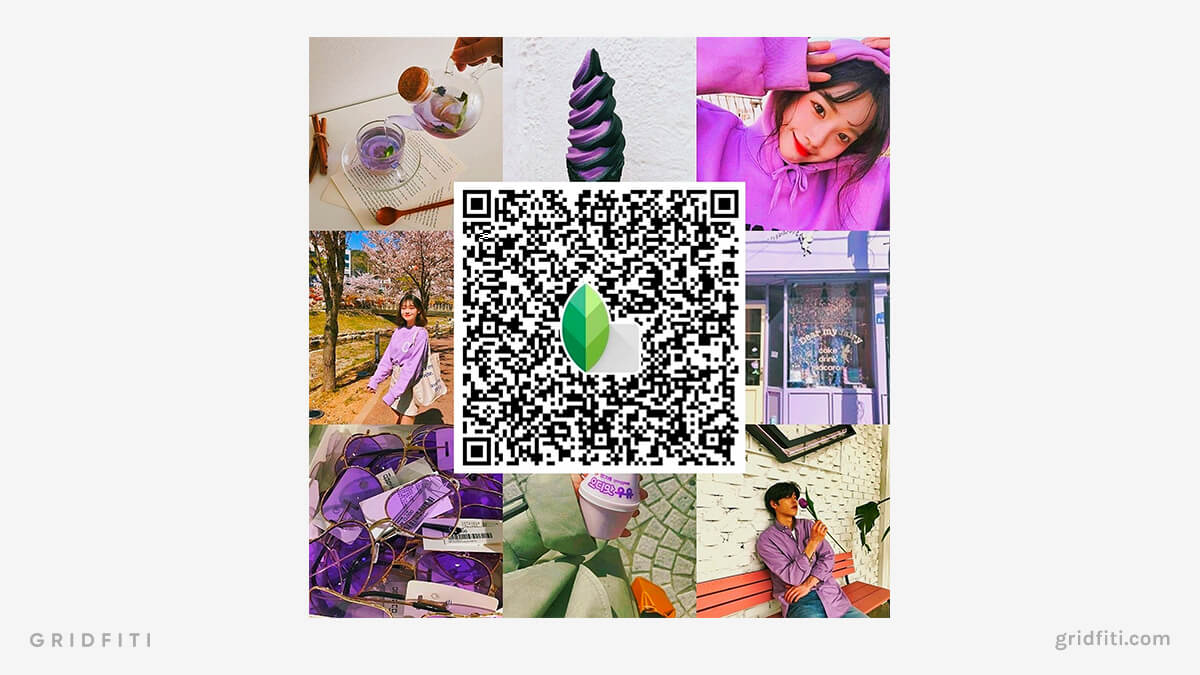 Blue Snapseed Preset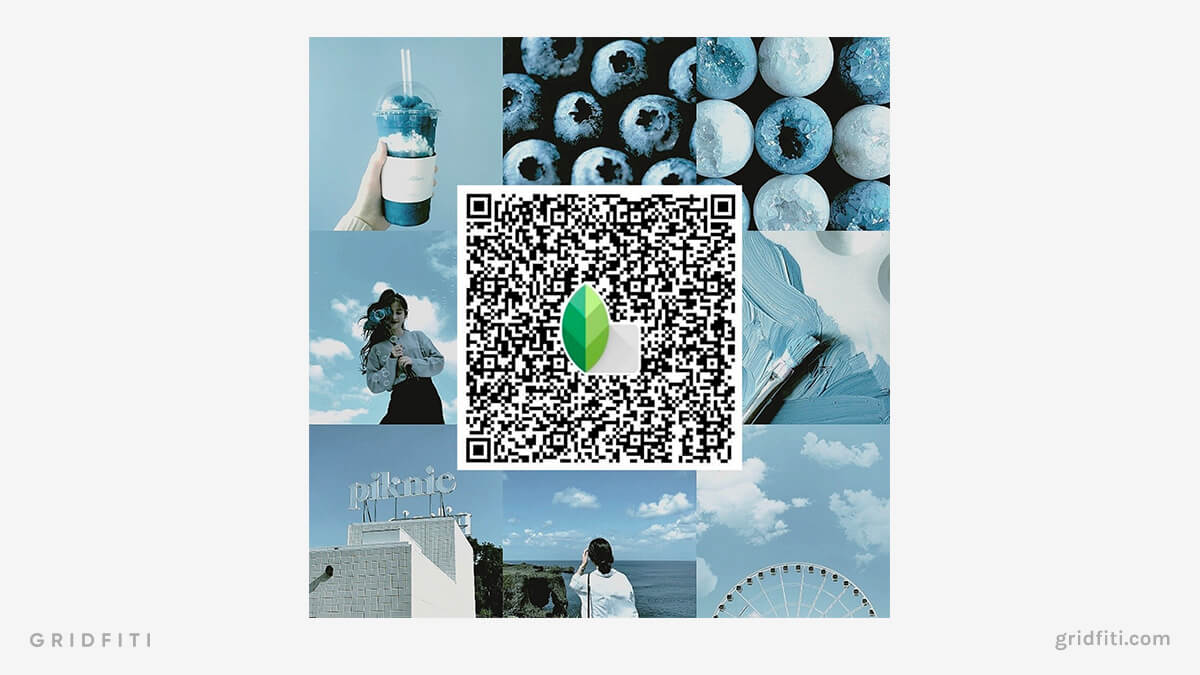 Green Snapseed Preset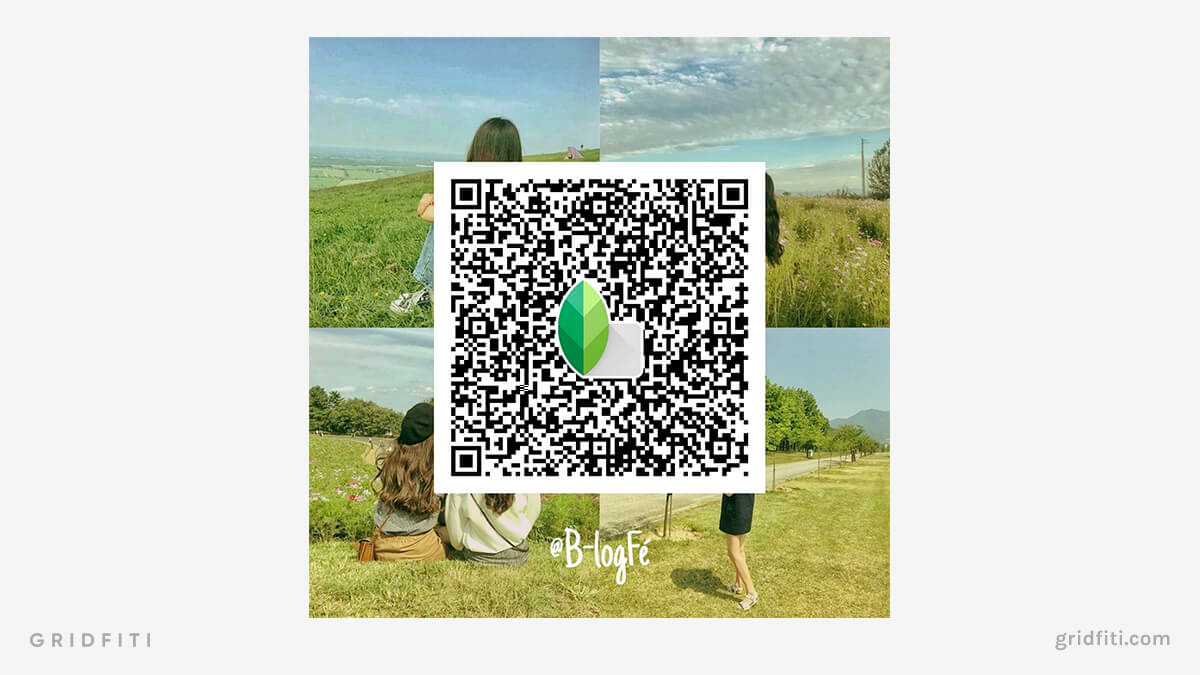 Red Snapseed Preset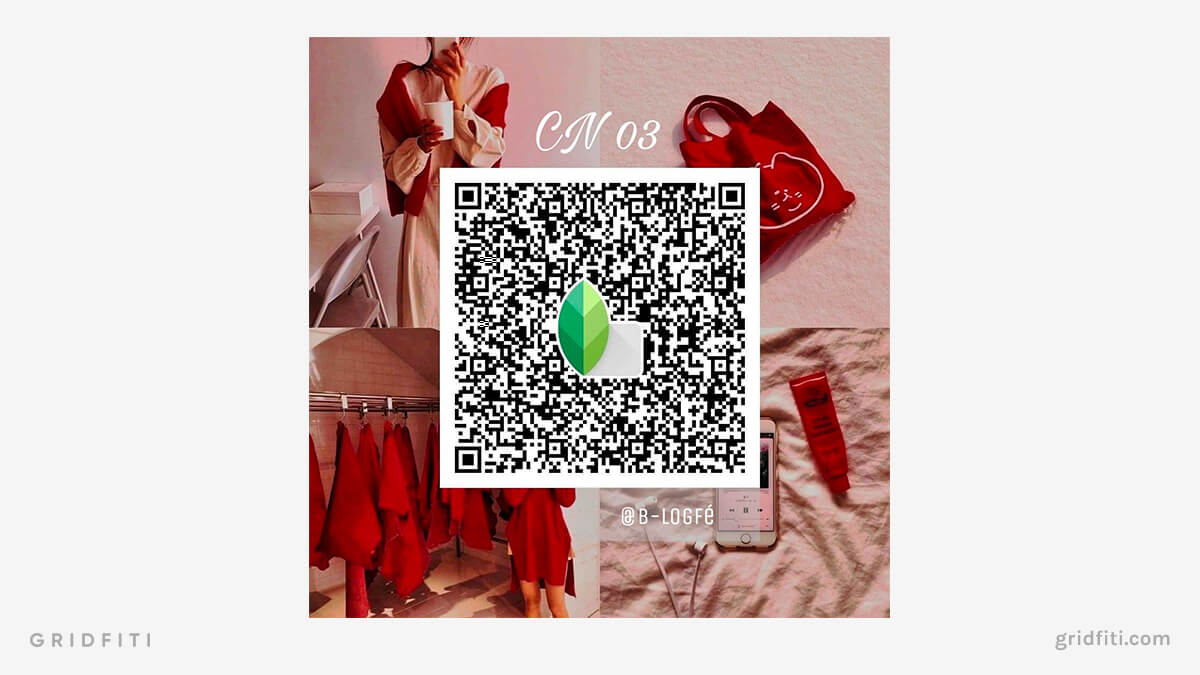 Pink Snapseed Preset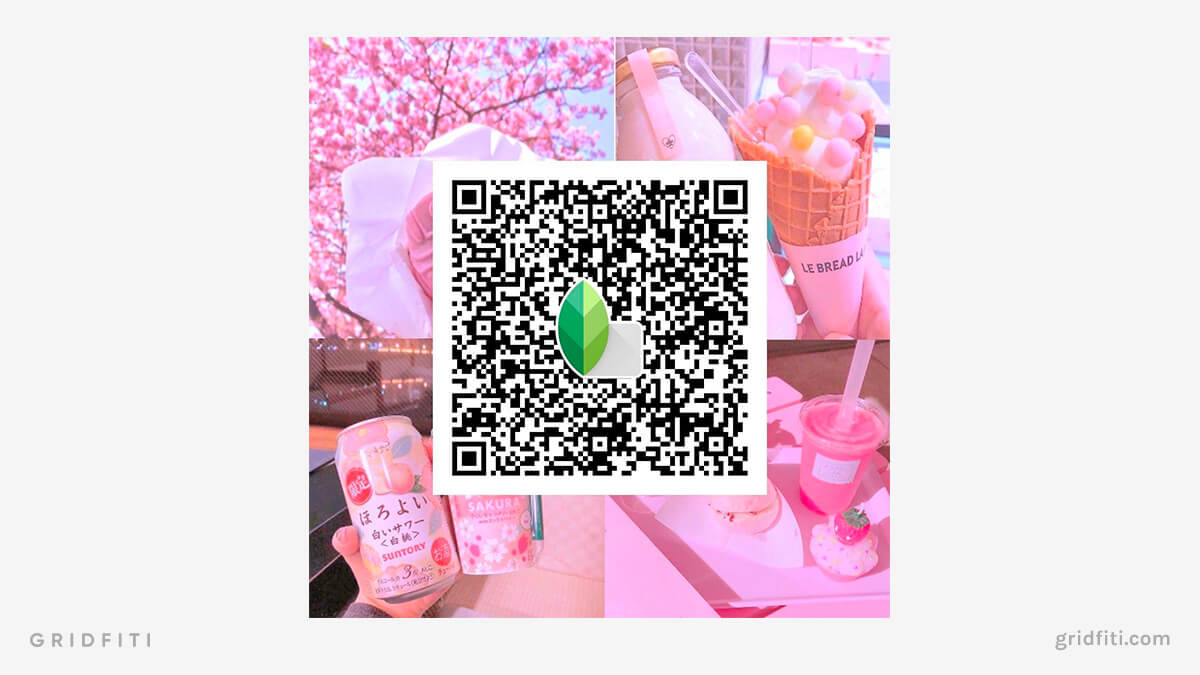 Aesthetic Muted & Dark Snapseed QR Codes
Turn the brightness down a notch and bring the muted aesthetic to your pics with these Snapseed QR presets. These presets focused around eliminating saturation and highlighting a few warm or cool tones – with increased blacks and shadows to create a sophisticated dark look.
Moody Dark Blues Snapseed Preset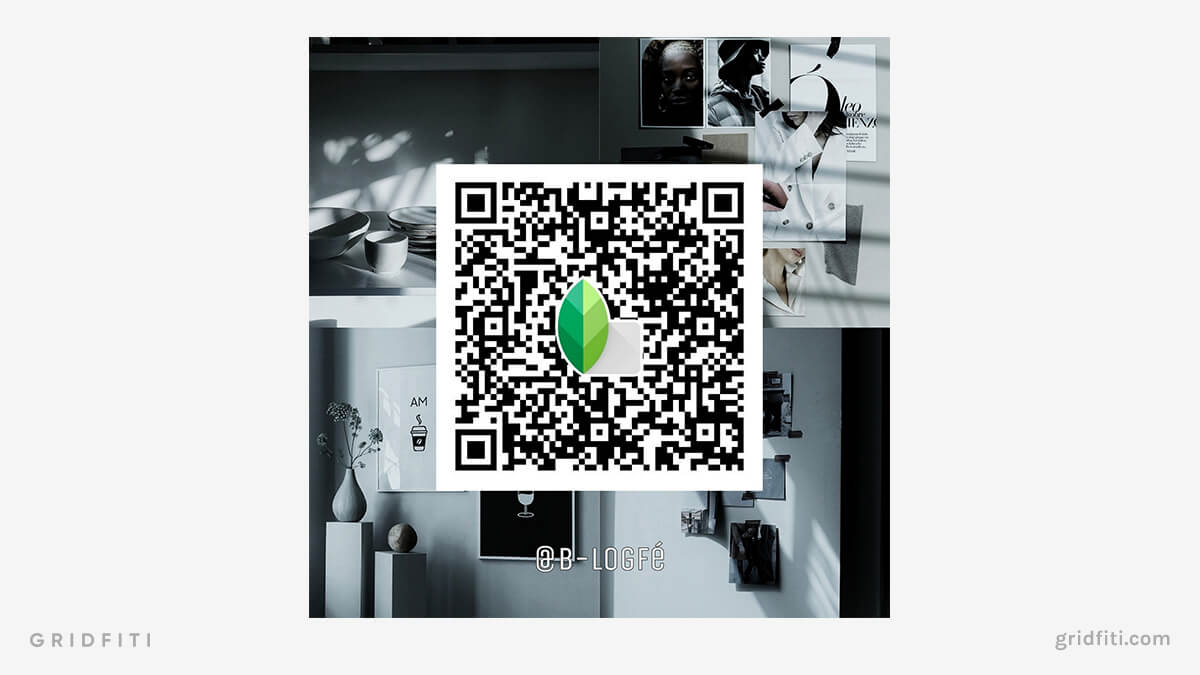 Dark Lifestyle Snapseed Preset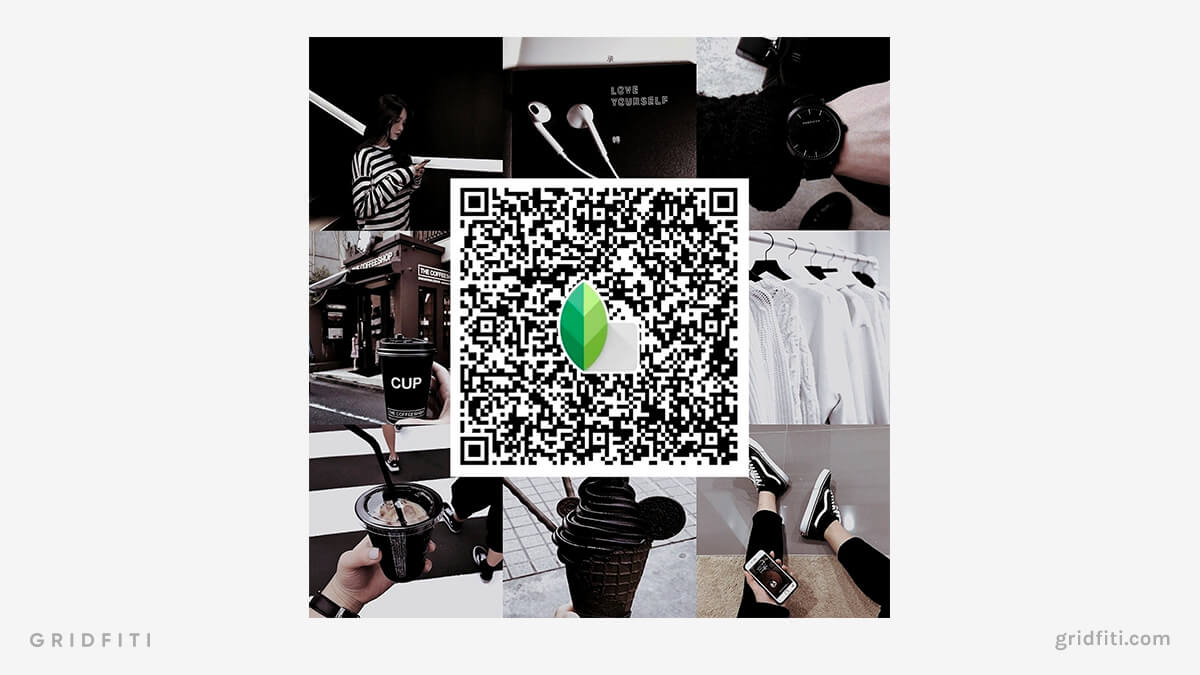 Aesthetic Bright & Vibrant Snapseed QR Codes
Add some flare to your photos taken in bright and colorful environments. These aesthetic bright and vibrant Snapseed filters will take the saturation of your photos up while treating it with lighting brightness, softening the texture and reducing the shadows. The results are a beautiful, energizing, bright and colorful look!
Sunny Park Snapseed Preset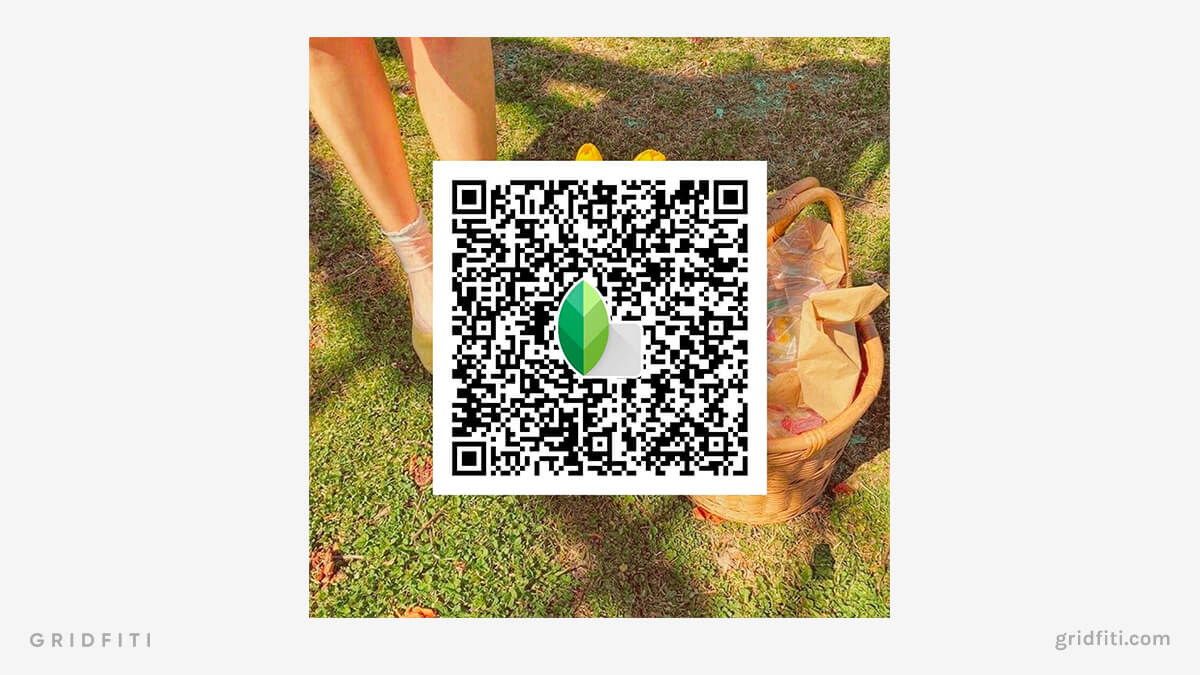 Bright Greens Snapseed Preset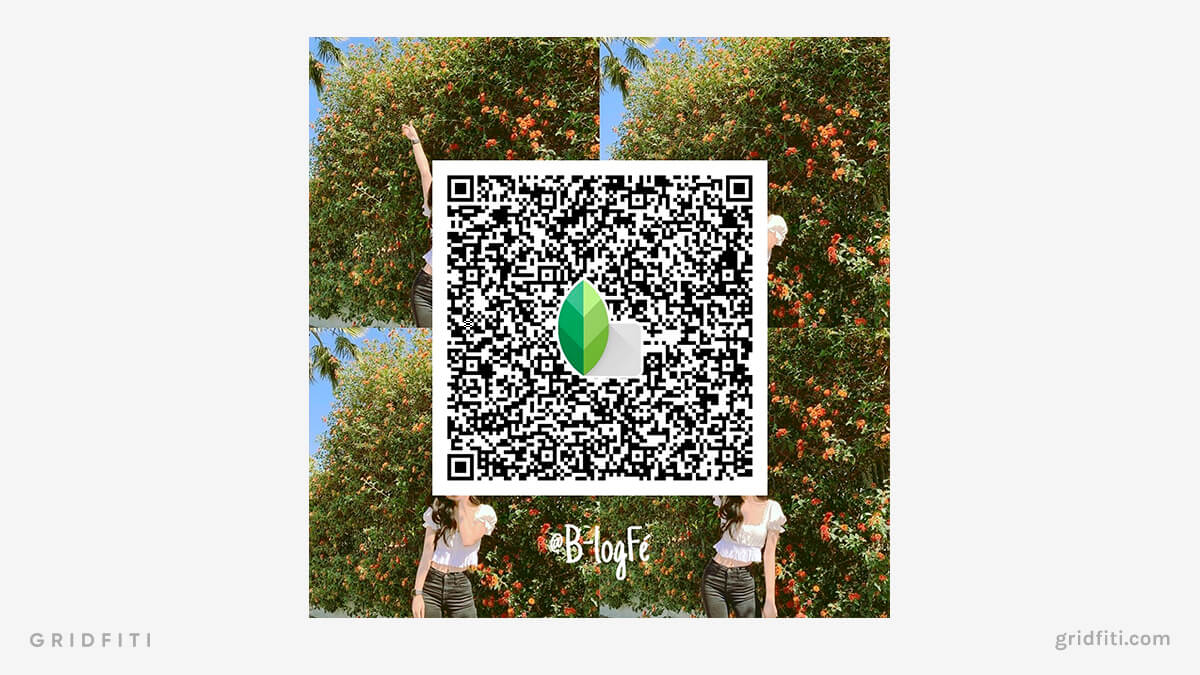 Aesthetic Natural & No Filter Snapseed QR Codes
'No filter' can also be a filter! Try out these aesthetic natural and no filter Snapseed QR codes. The minimal color and lighting adjustments will give your photos a noticeable yet subtle pop. Sometimes the natural look of photos are enough, and these Snapseed filters emphasize that! If you're looking for more natural presets, check out our full list of no filter presets in our aesthetic presets post.
Summer Day Natural Snapseed Preset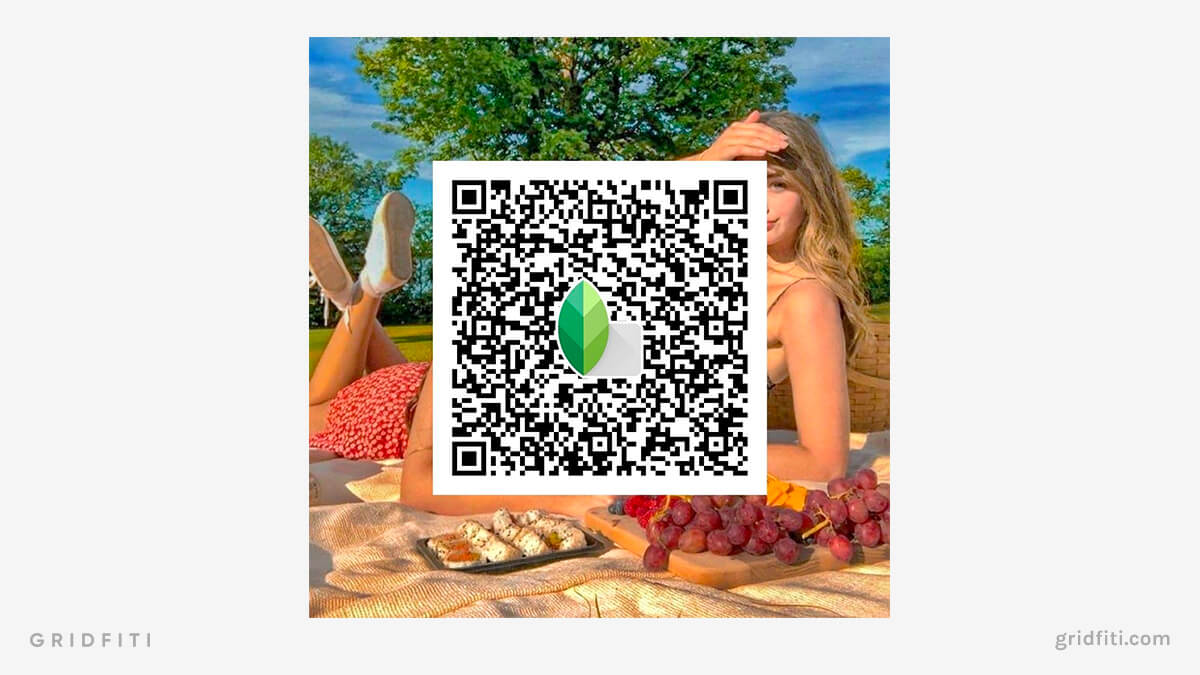 Magenta Tones Snapseed Preset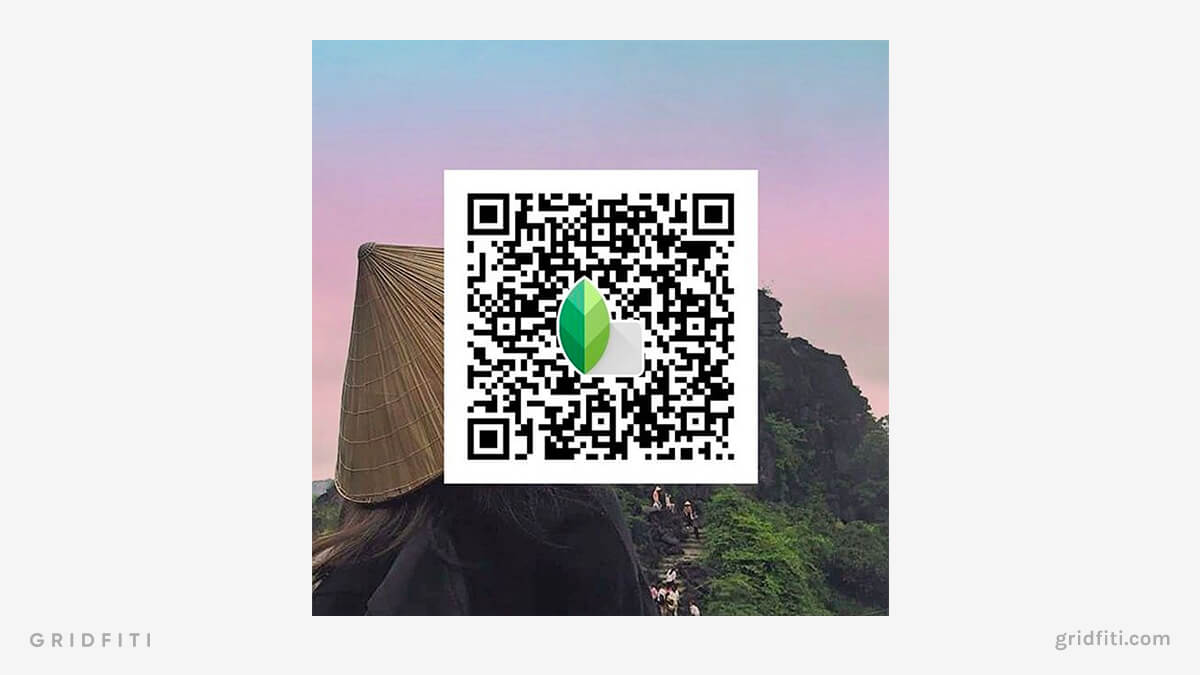 Aesthetic Beige & Neutral Snapseed QR Codes
Neutralize the tones of your mobile pics with these beige and neutral Snapseed presets – perfect for everything from portraits, to products, to everyday life. The secret is to try and capture photos that contains objects and environments that are generally neutral in tone, then elevate them with these filters. Give it a try yourself!
Paris Beige Snapseed Preset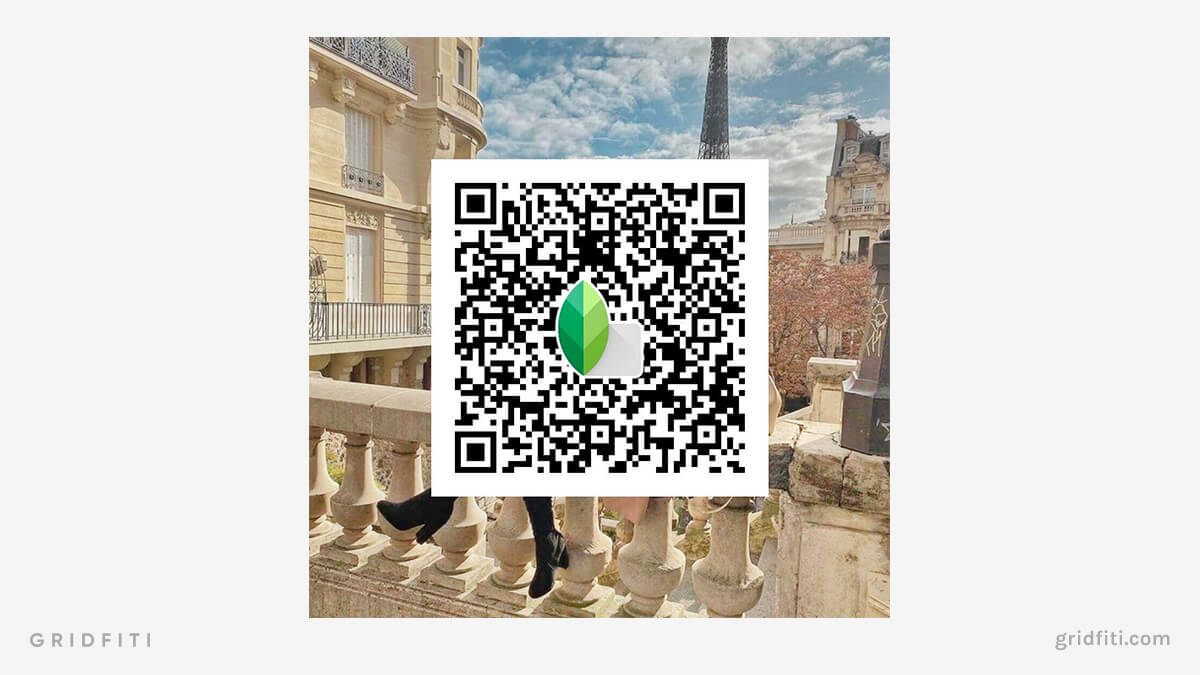 Beige Lifestyle Snapseed Preset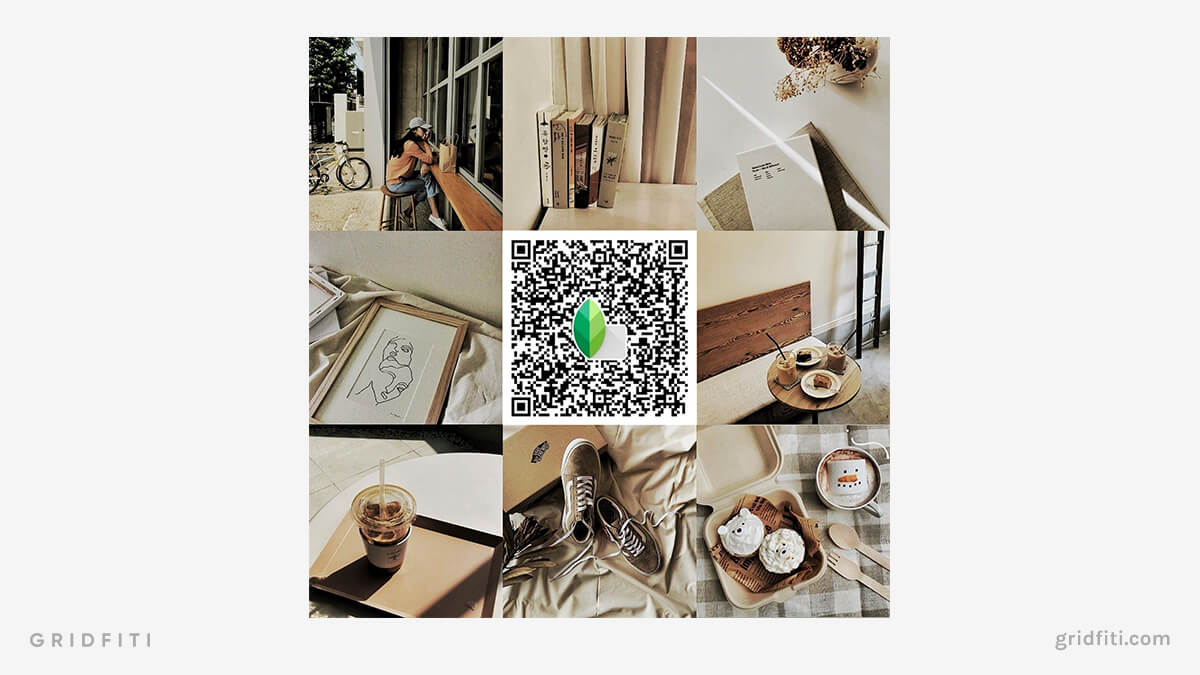 Beige & Neutral Decor Snapseed Preset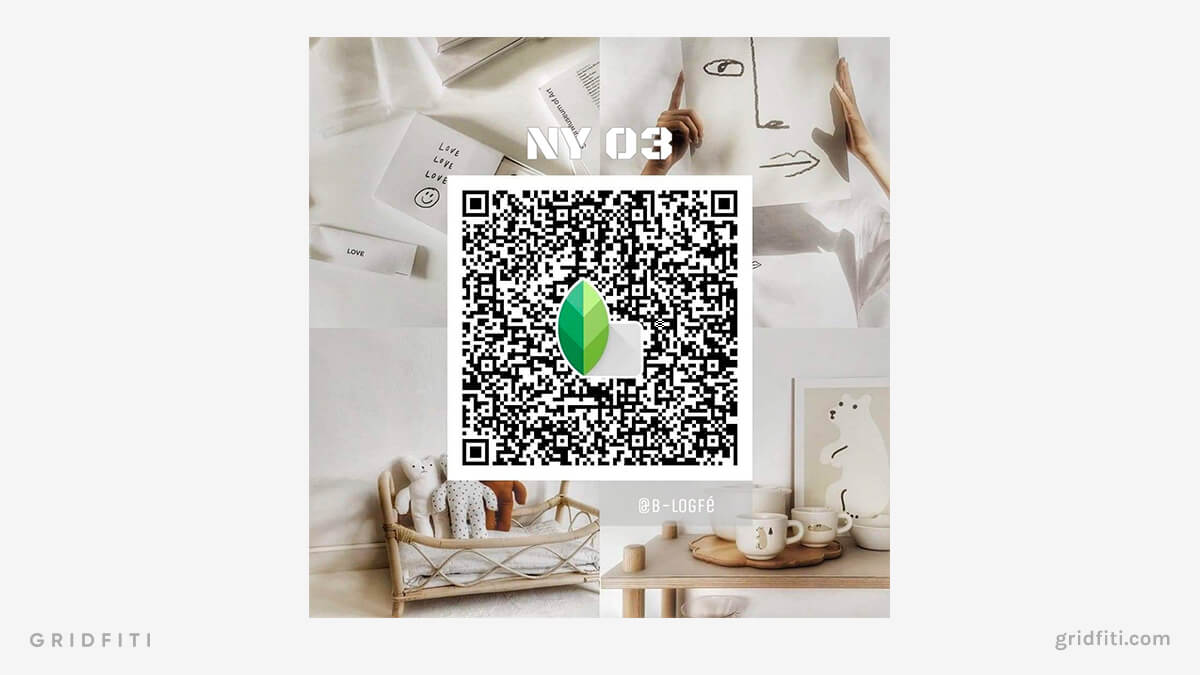 Aesthetic Polaroid Snapseed QR Codes
Bring the unforgettable look of Polaroid to your mobile pics. Just as you'd capture Polaroid photos on the go and have the result instantly, you can think of this as a new age re-creation of the process! Capture your day-to-day, and simply apply these Snapseed QR code presets to achieve that beloved Polaroid look.
For more instant photo presets, don't miss our full round-up of the best Polaroid Lightroom presets.
Muted Polaroid Snapseed Preset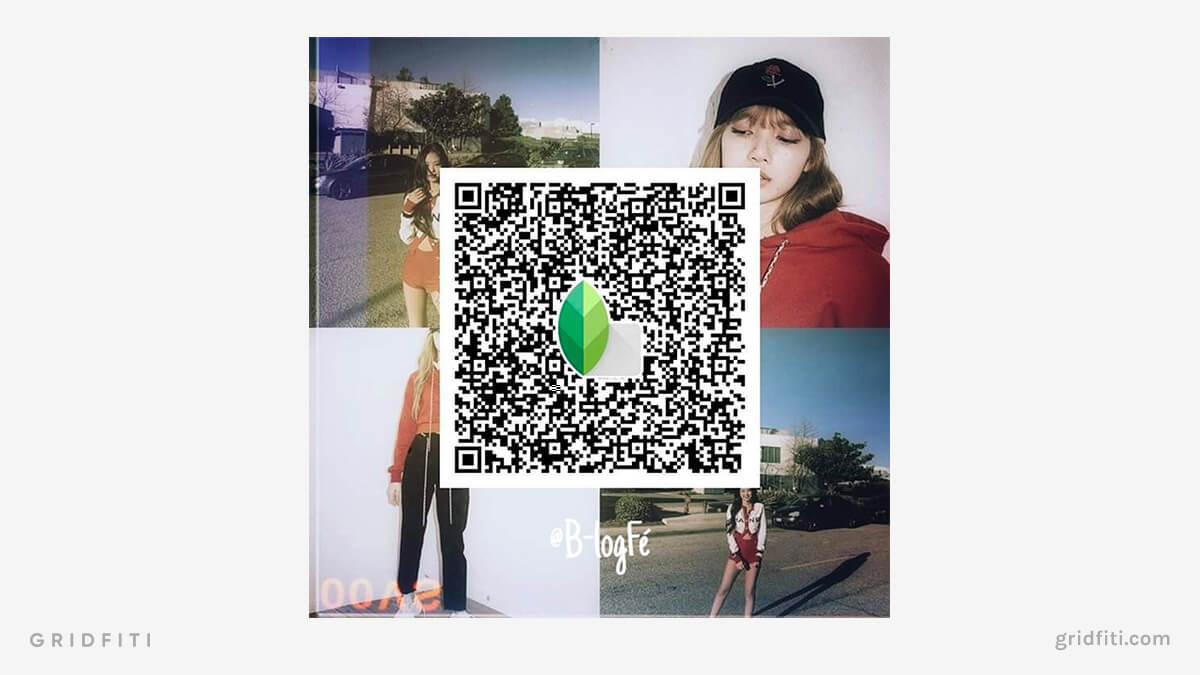 White Walls Polaroid Snapseed Preset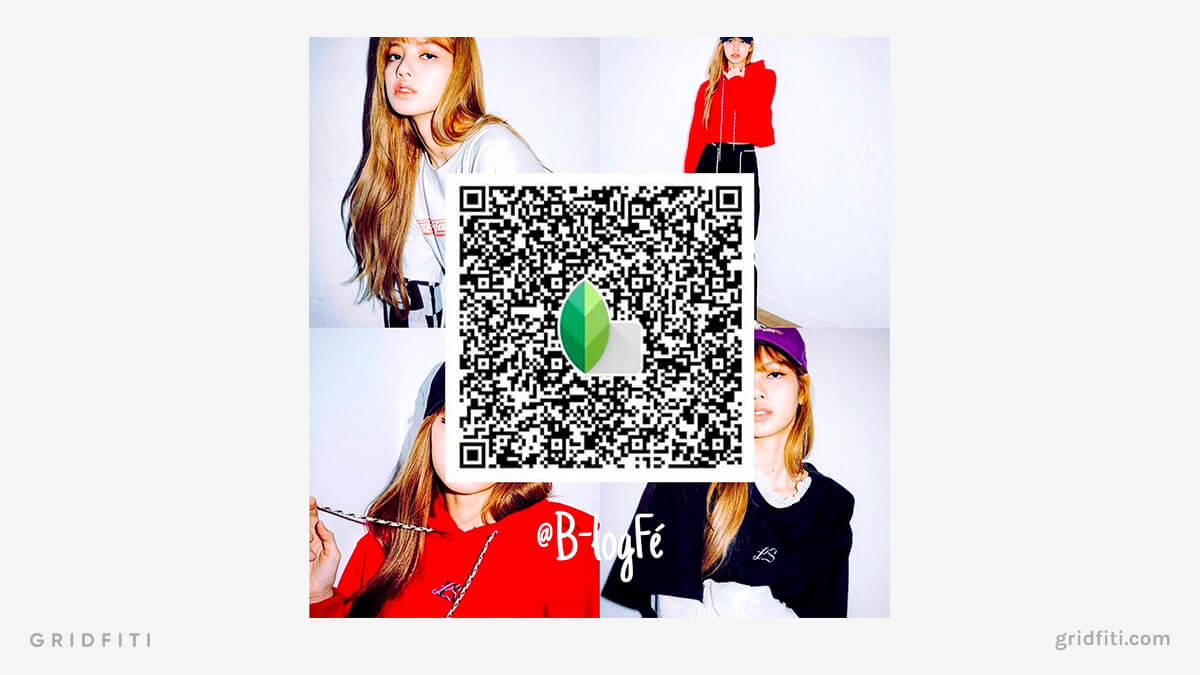 Light Leak Polaroid Snapseed Preset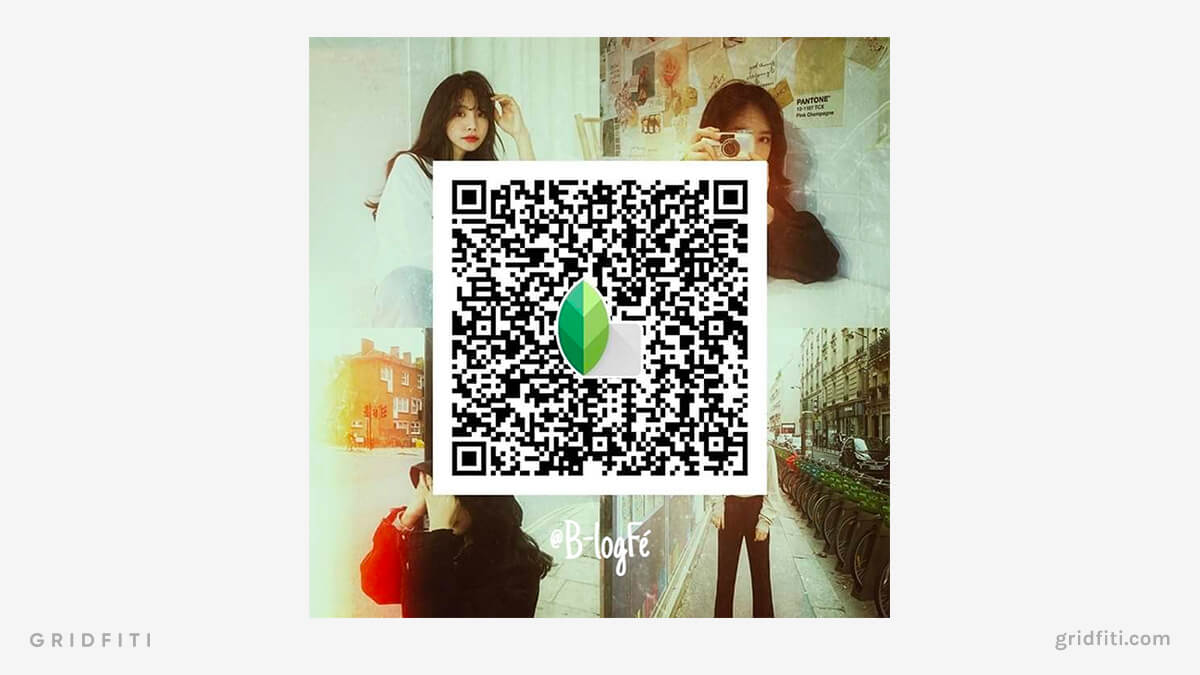 Aesthetic Retro & Vintage Snapseed QR Codes
Turn the clock back on your photos with these retro and vintage Snapseed presets. These presets will focus on tones that were prominent in vintage photos back in the day, and add its own aged look to it. Think retro oranges, turquoises, pinks and more. Try it out with your mobile pics with these QR codes!
Check out our full round-up for more retro and vintage Lightroom presets.
Vintage Road Trip Snapseed Preset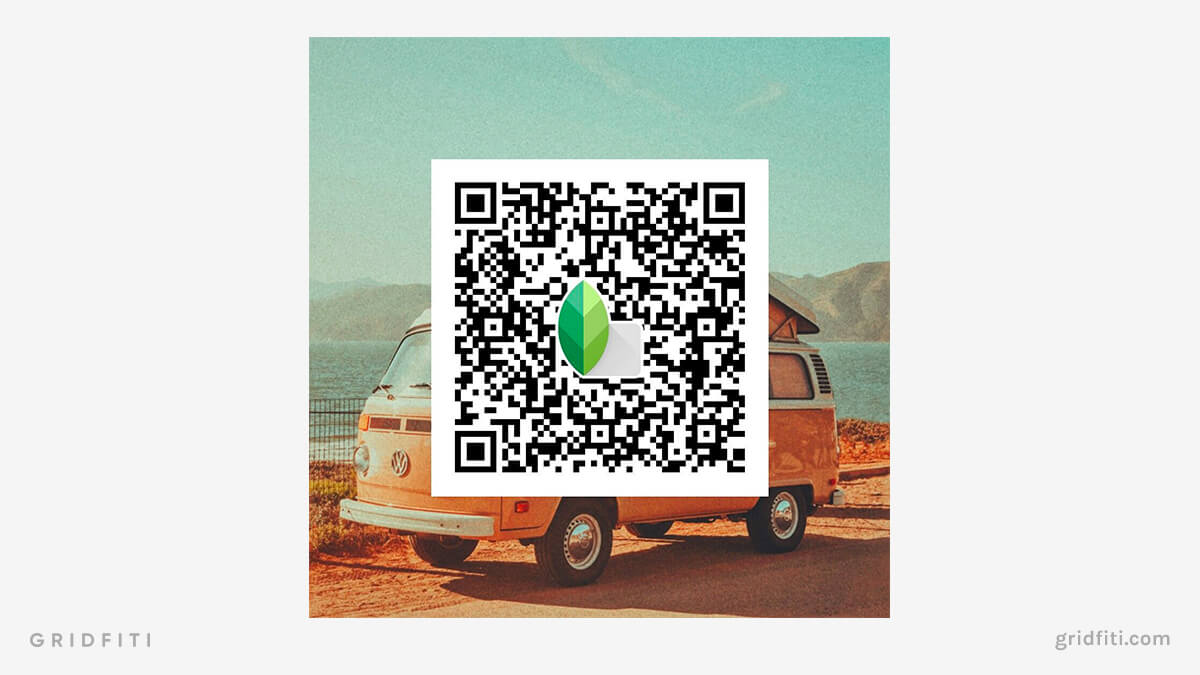 Retro Film Snapseed Preset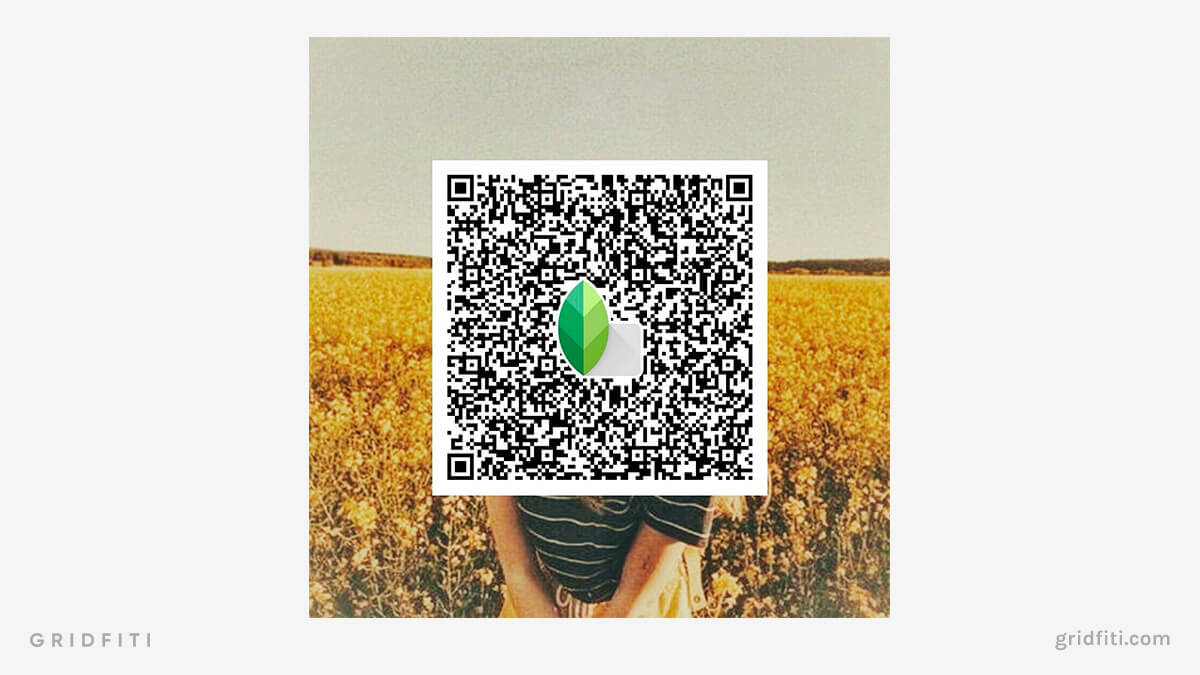 Aesthetic Summer Snapseed QR Codes
From the beach, to blue skies, to golden hour – these aesthetic summer Snapseed presets will take your photos of the season to the next level. Choose from a mixture of exposure and saturation boots to bring out the best of your summer pics!
Golden Hour Snapseed Preset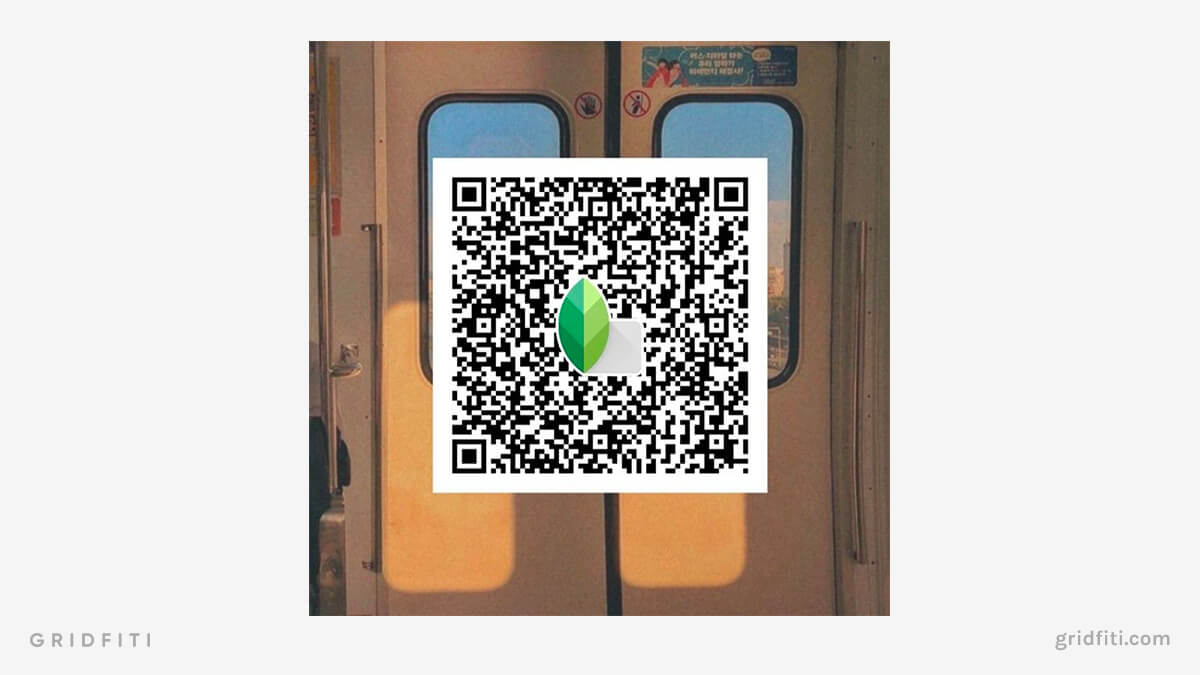 Golden Summer Snapseed Preset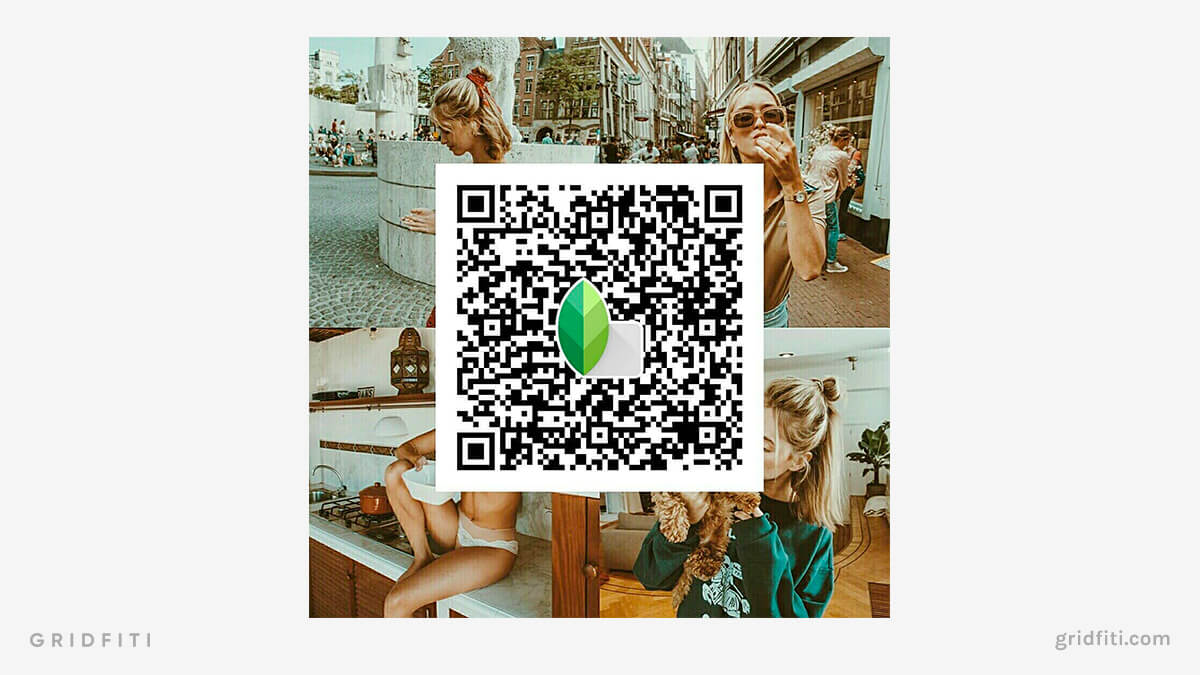 Moody Summer Snapseed Preset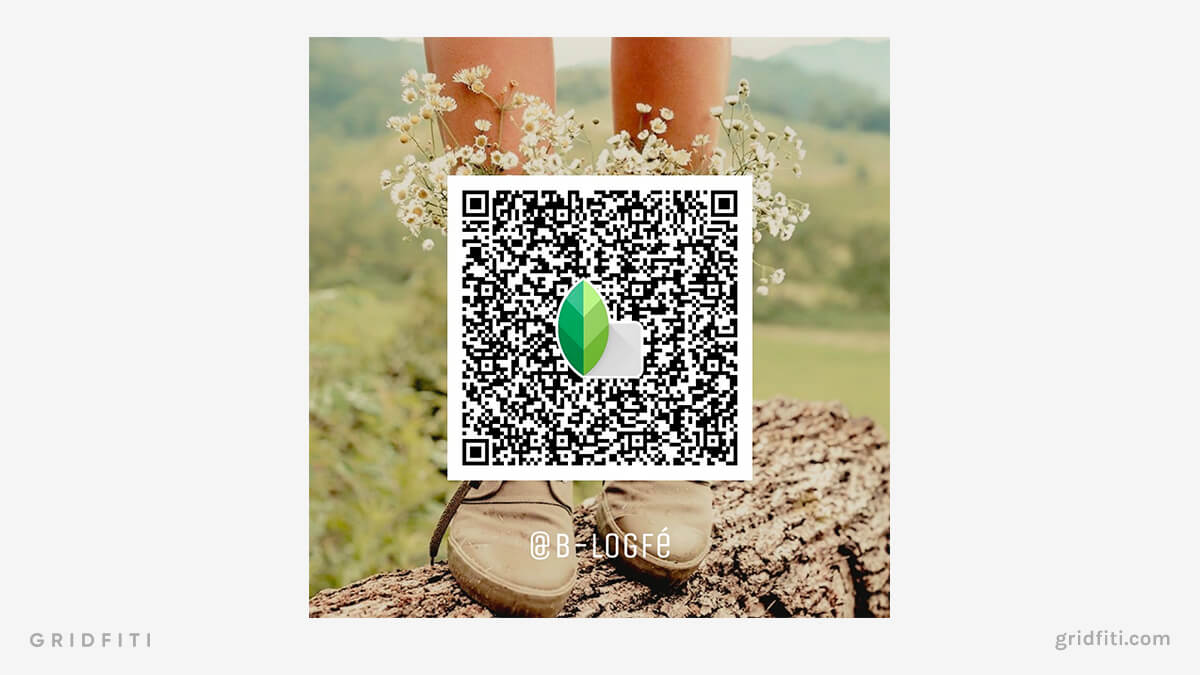 Aesthetic Cool Snapseed QR Codes
Cool down the temperature of your mobile photos with these cool toned Snapseed presets. These QR codes will add a blue cast to your images to create a calm, yet moody vibe.
Moody Blues Snapseed Preset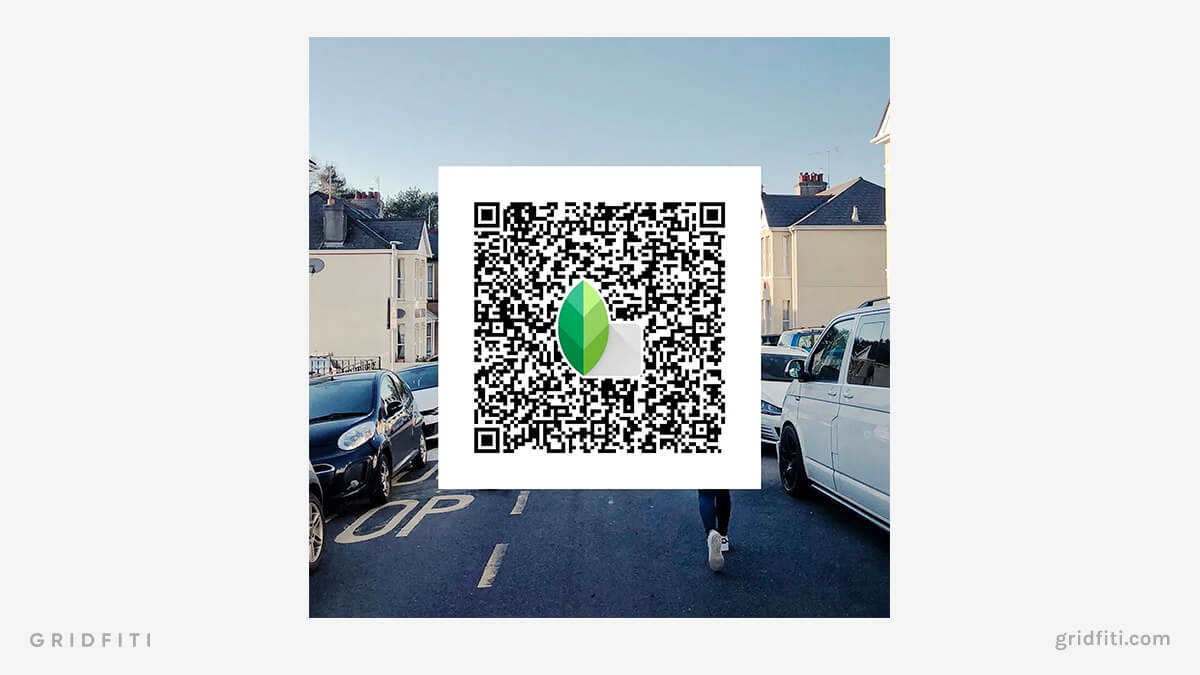 Cooled Down Snapseed Preset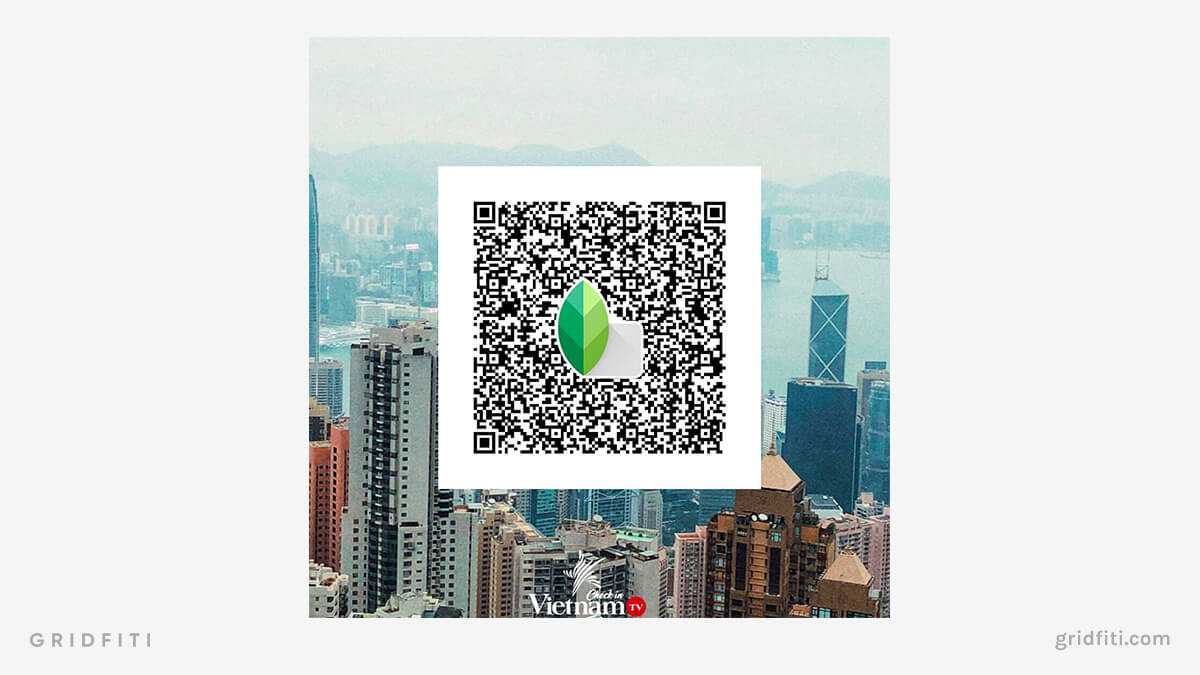 Light & Airy Snapseed QR Codes
We love a bright and airy look that emits feelings of calmness and relaxation – and enhancing your photos with these light and airy Snapseed presets can bring that same look! Use it on photos of portraits in bright environments, wide open fields, beaches or anything that can use some brightness and tranquility.
For more presets like these, check out our full round-up on the best light and airy Lightroom presets.
Bright Beach Snapseed Preset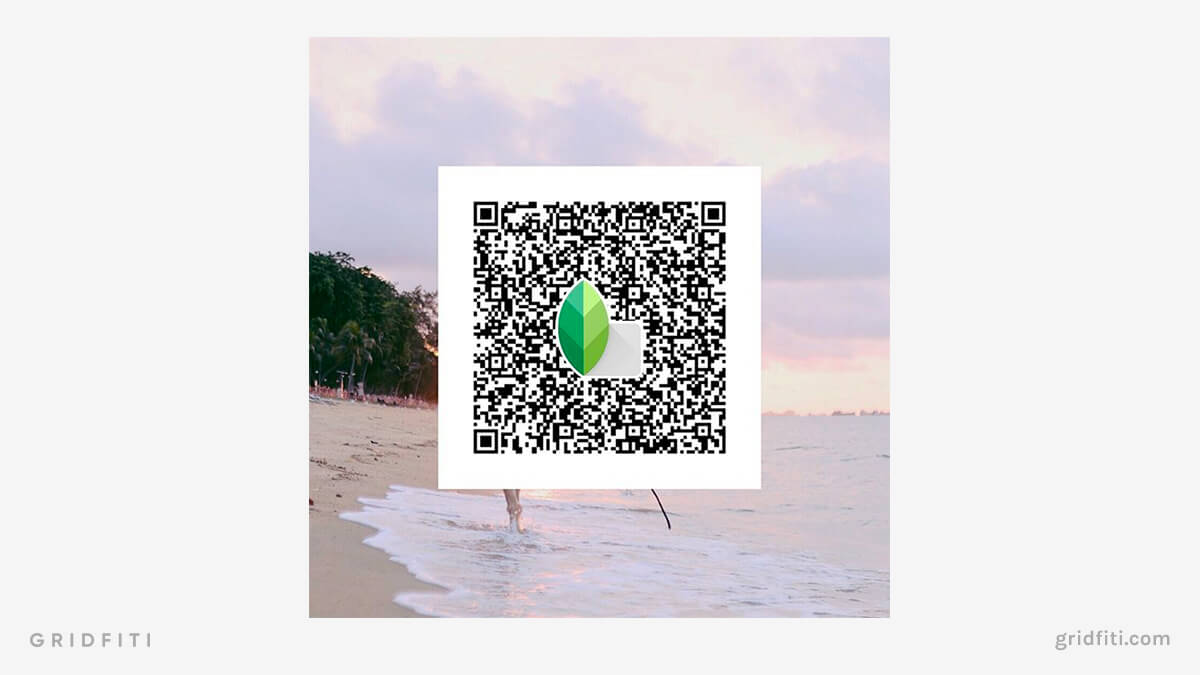 Bright & Airy Interior Snapseed Preset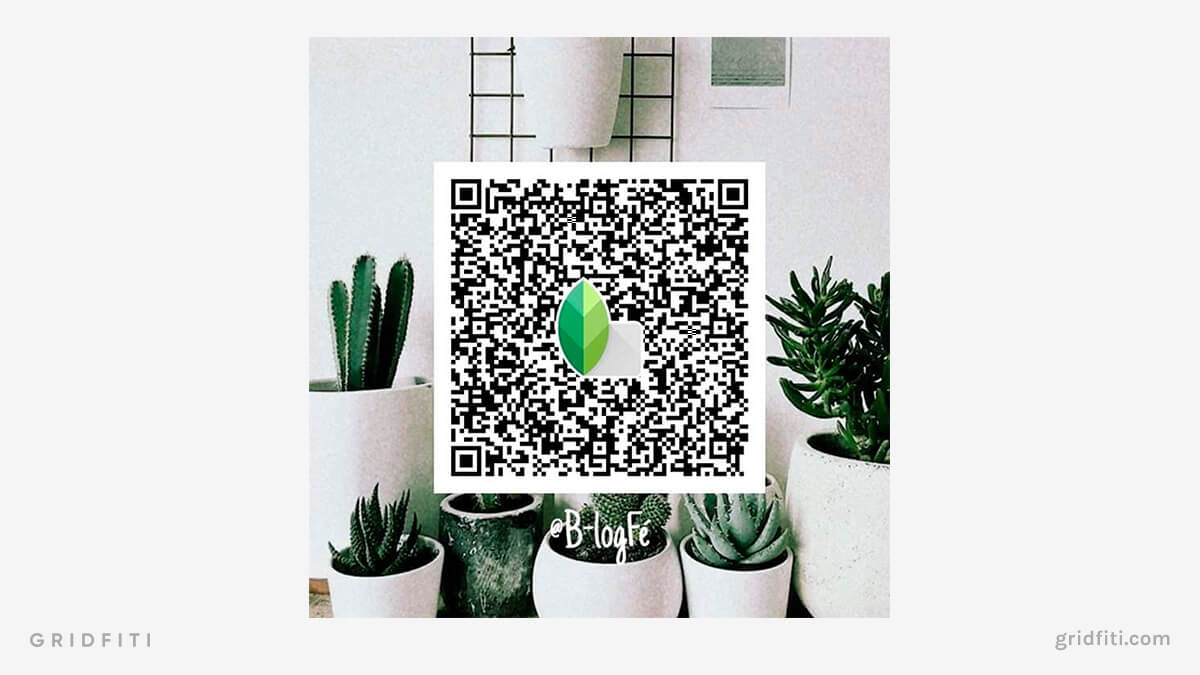 Fall & Autumn Snapseed QR Codes
Bring the beauty and color of the fall season to your mobile photos through these fall Snapseed presets. Enhance the colors of the fall leaves, pumpkins, and cozy outfits – bringing out the best of the season on the go!
Halloween Vibes Snapseed QR Code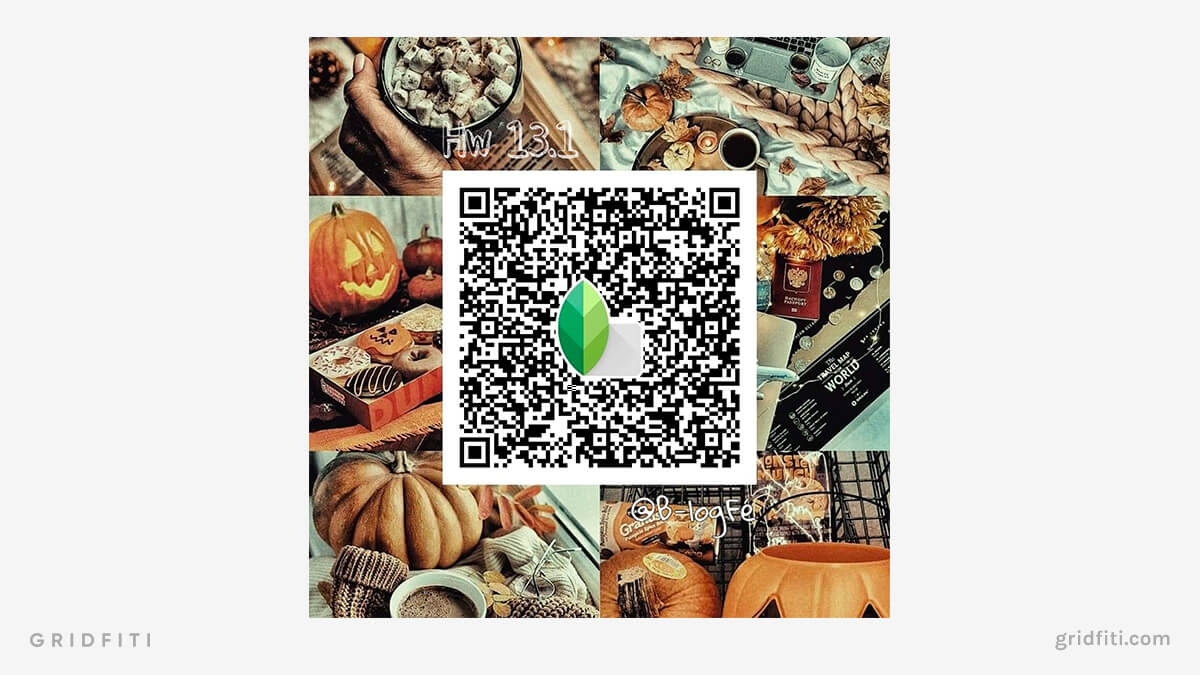 Cozy Fall Vibes Snapseed QR Code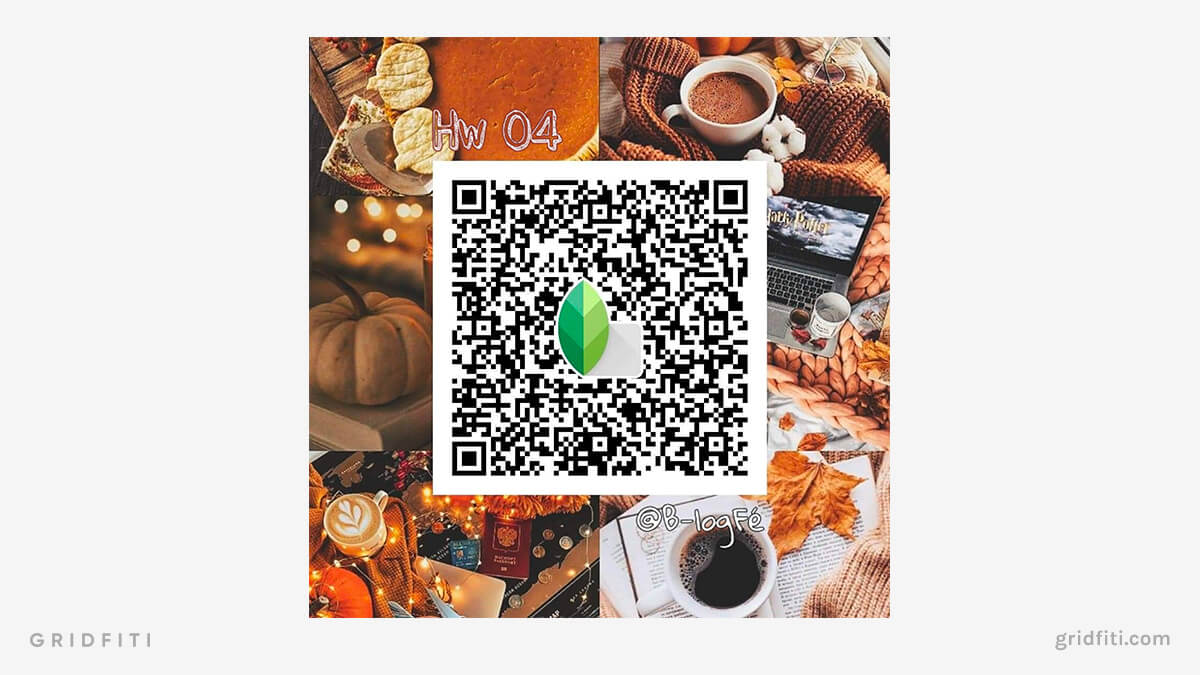 Which one of these Snapseed presets will you edit with? Are there any that we're missing? Let us know and share your QR codes in the comments below!
Gridfiti is supported by its audience – when you buy something using the retail links in our posts, we may earn a small commission at no additional cost to you. Read more about our affiliate disclaimer.