So, you've just purchased your first proper digital camera or want to add some flair to your iPhone photos. You went out and shot around and now you're facing the next, most intimidating step: editing your photos.
Firing up an app like Adobe Lightroom for the first time can be both exciting and scary. Where do you even begin? Tone curves? HSLs? Tints?
If you're just starting out and want to experiment with your style, aesthetic presets can help you play around with your edits and figure out what you like. There are many preset options available that can help you hone your style and get started with digital photo editing, so without further ado, check out our picks for the best aesthetic Lightroom presets!
Want more preset guides and tips? Check out our several other preset blog posts, and join our newsletter below!
Table of Contents
Aesthetic Disposable Camera Presets
There's nothing like the time-tested look of disposable film cameras – the wide-angle plastic lens and chromatic aberration that comes with it, the flash aesthetic, and the casual capturing style of everyday life. Recreate the look of disposable cameras with these aesthetic presets!
Want more options for the disposable aesthetic in your photos? Check out our list of the best disposable presets and filters.
Disposable Film Lightroom Presets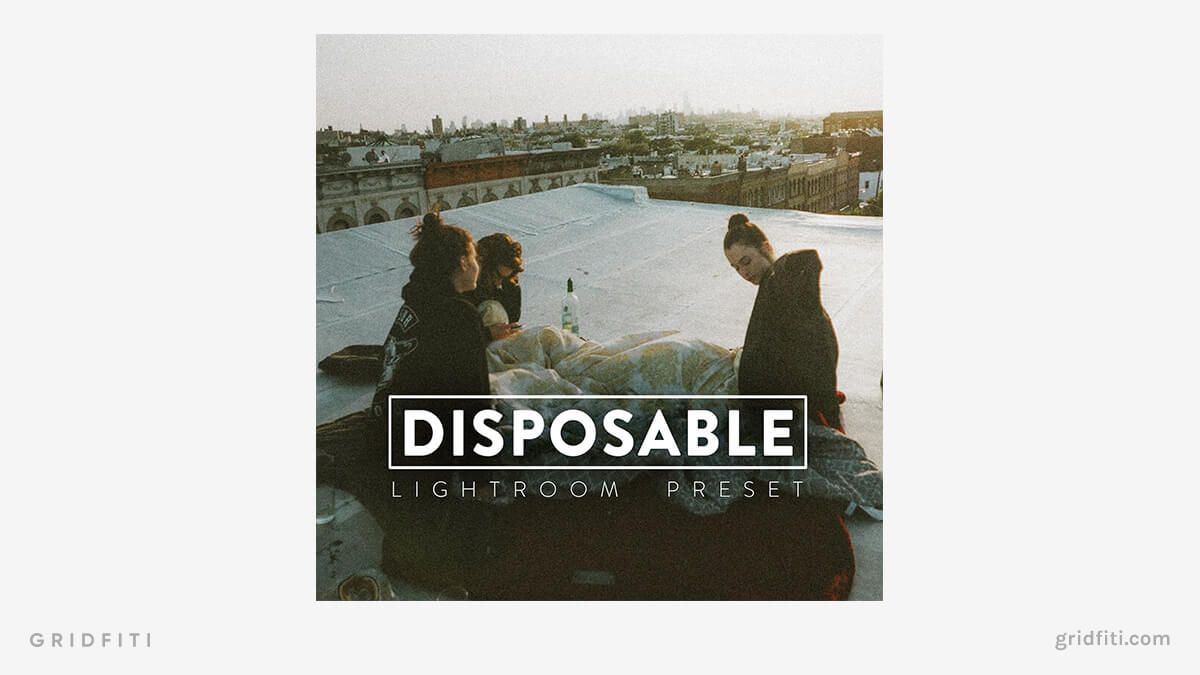 Flash Disposable Style Lightroom Presets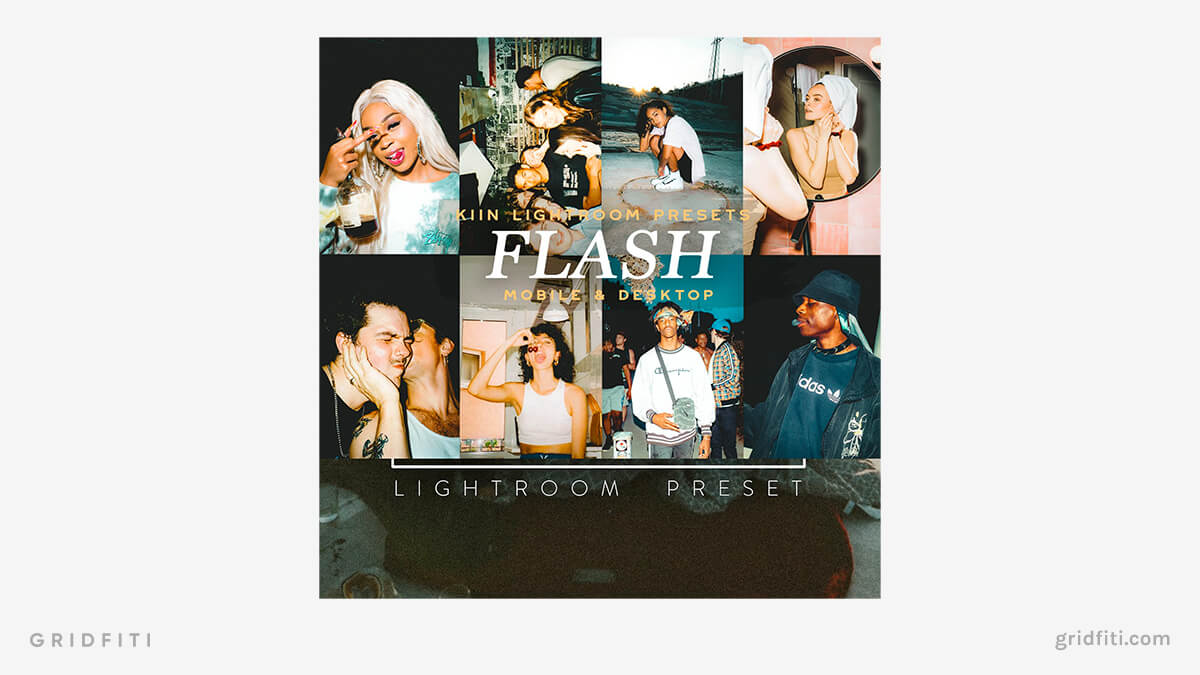 Disposable Lightroom Preset Pack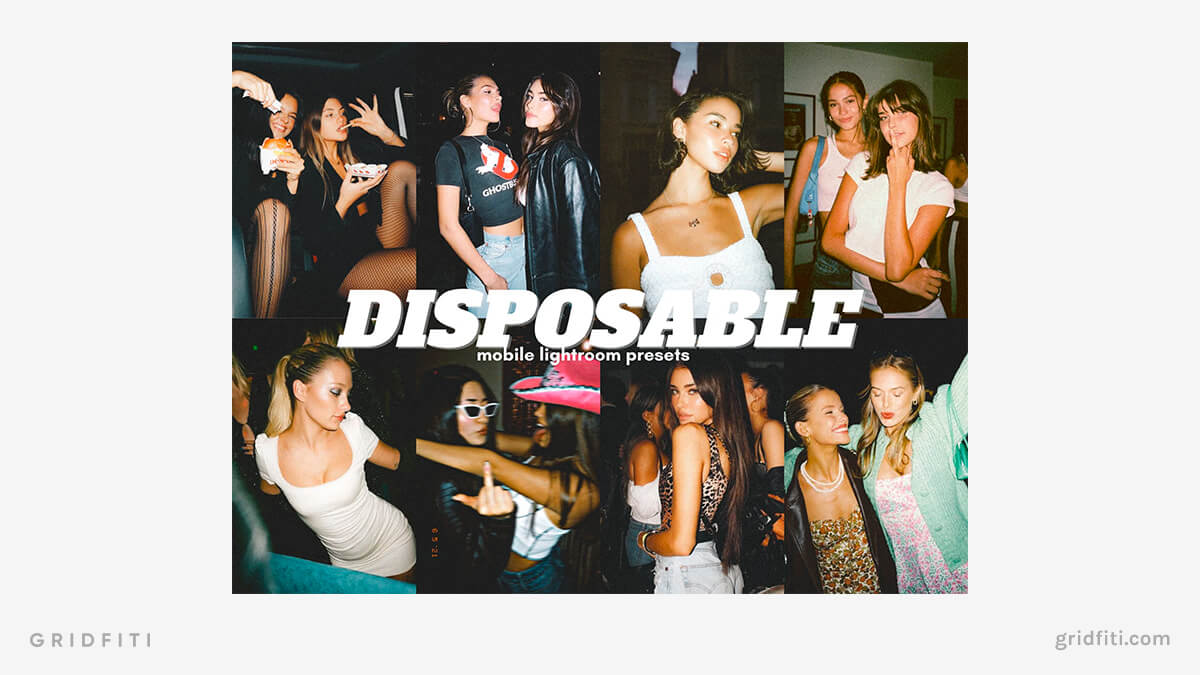 Aesthetic Colorful & Pastel Presets
Achieve a soft, light, and uniform color palette in your photos with these aesthetic pastel or color-based presets and filters. Choose from a variety of hues, including pinks, greens, blues, and more!
Want more color presets? Here are round-up posts we've published where you can find the best colorful presets to use for Lightroom:
Cotton Candy Pink Pastel Preset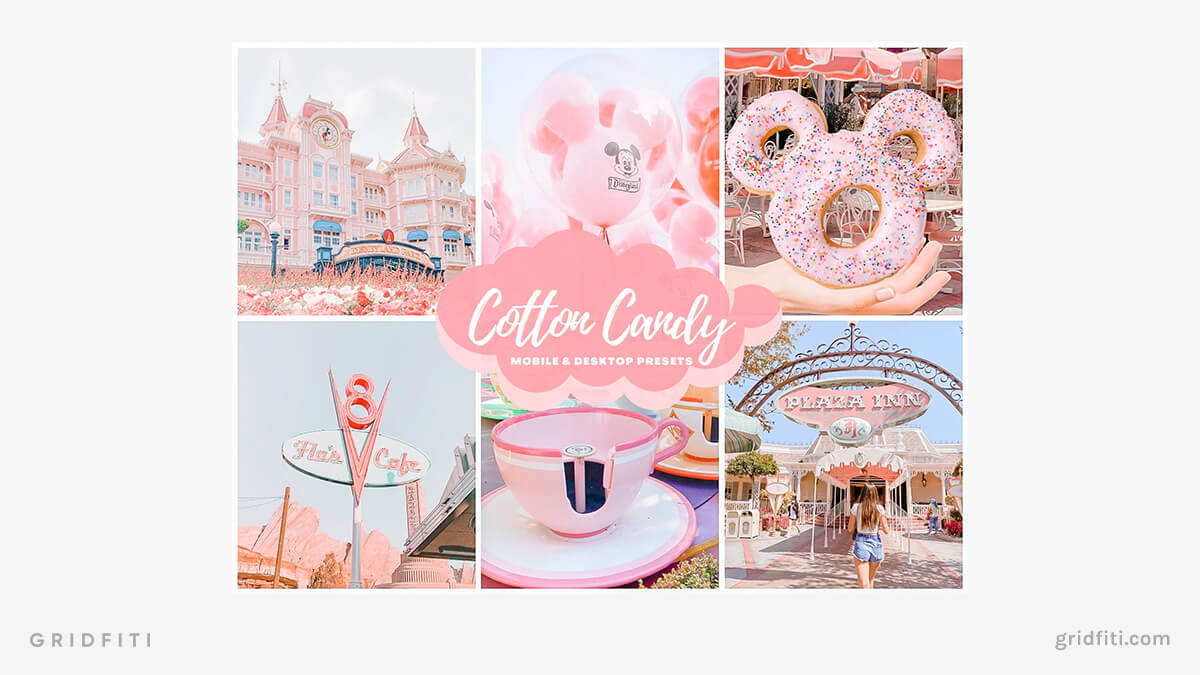 Aesthetic Blue Preset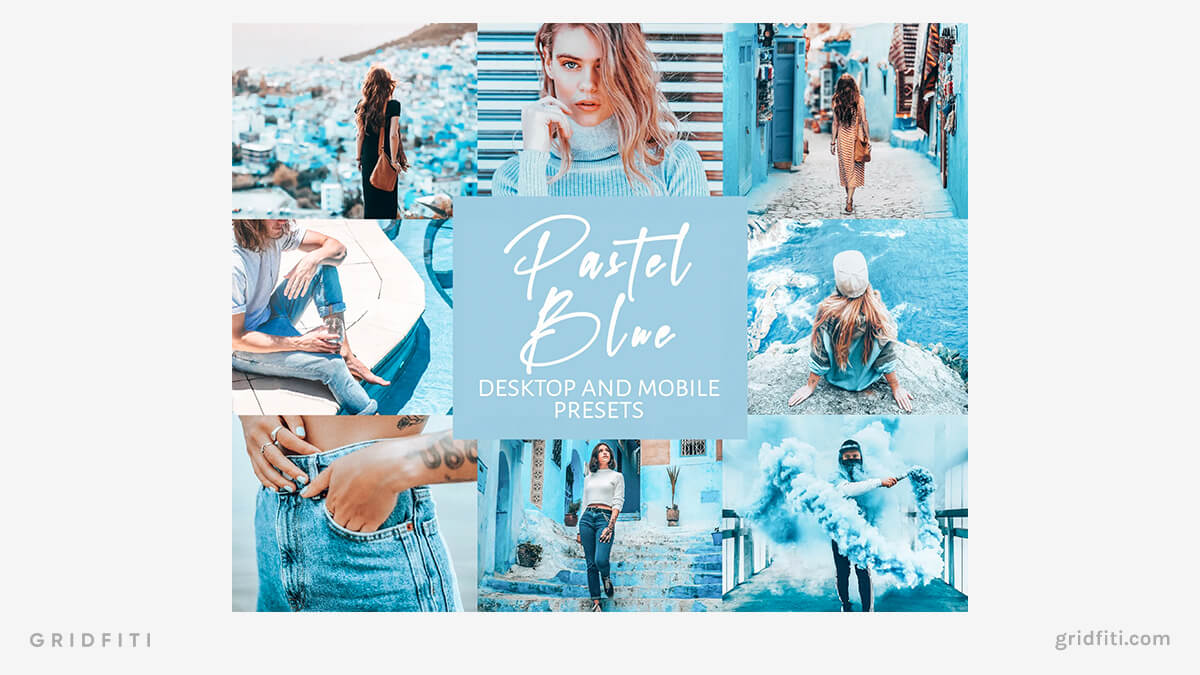 Aesthetic Faded Blue Preset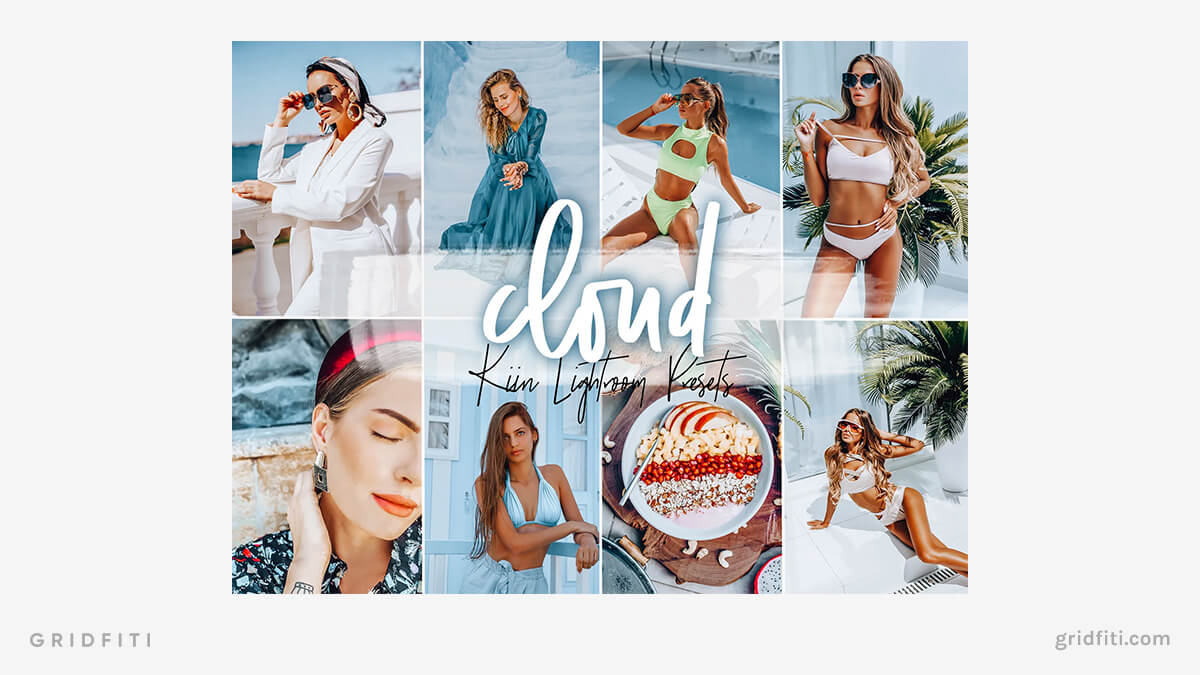 Rose Gold Pastel Preset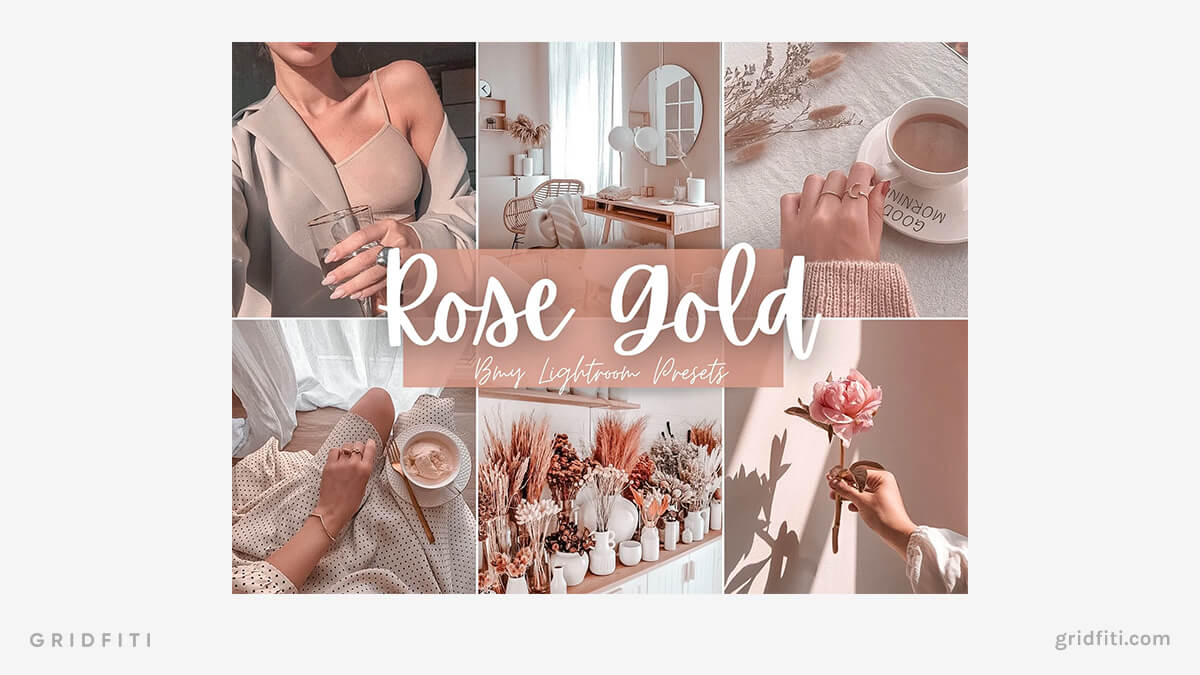 Aesthetic Sage Green Preset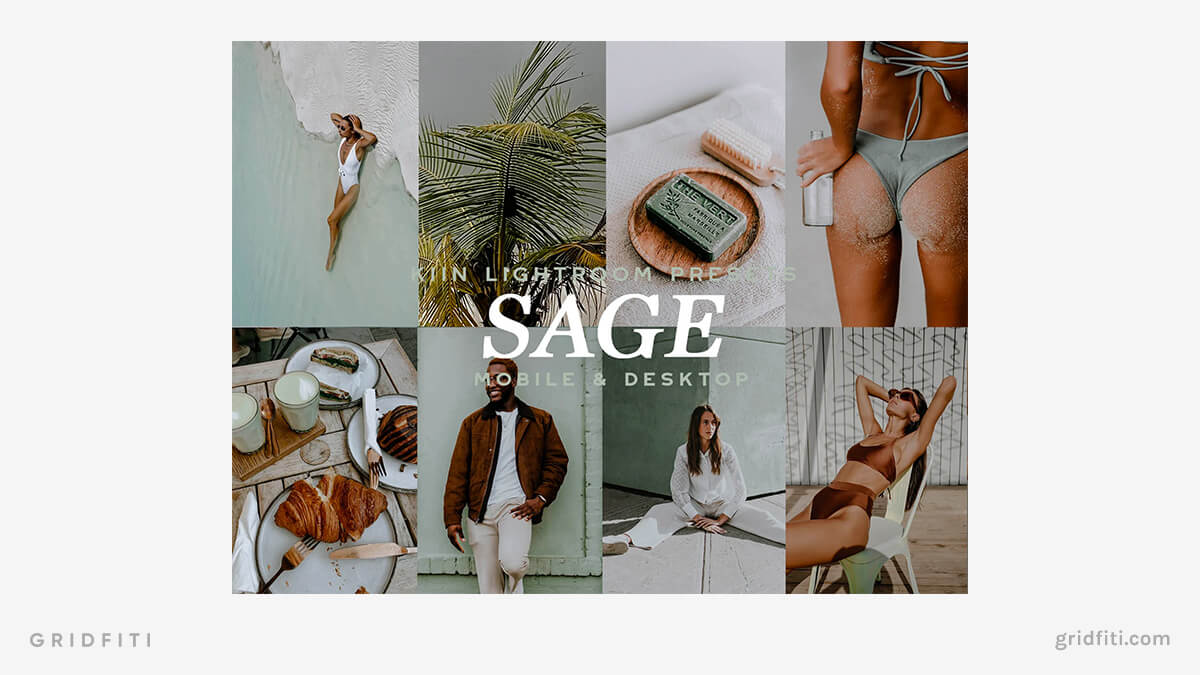 Aesthetic Muted & Dark Presets for Luxury Look
Darkening your photo aesthetic creates a look of moodiness and sophistication. From people, to places, to things – give your photos a clean muted look through these dark presets. Looking for more presets like this? Don't miss out on our full round-up on moody black Lightroom presets.
Aesthetic Muted Preset Pack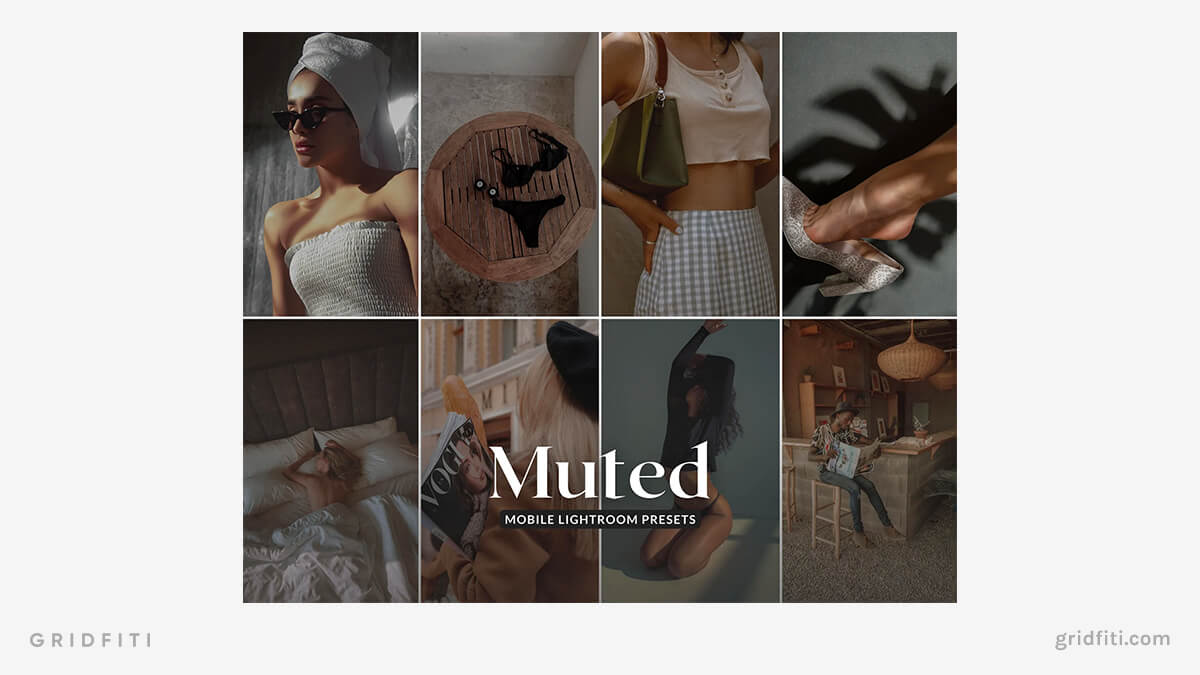 Dark Minimalist Influencer Preset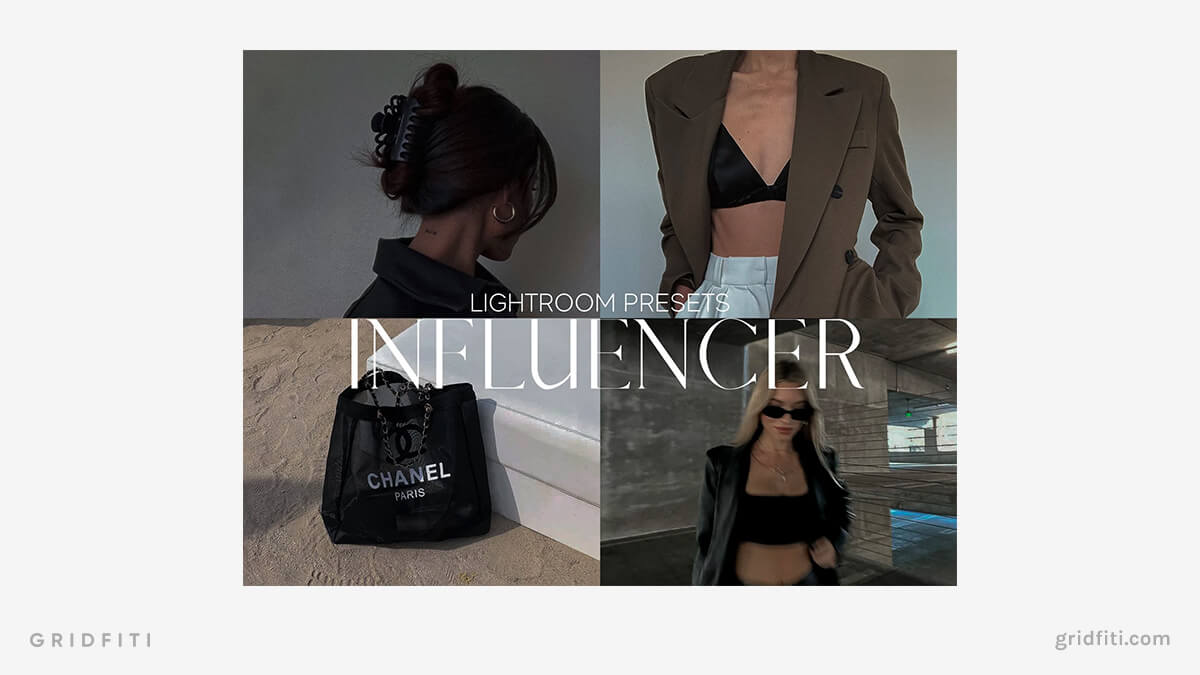 Aesthetic Dark Preset For Lightroom Mobile & Desktop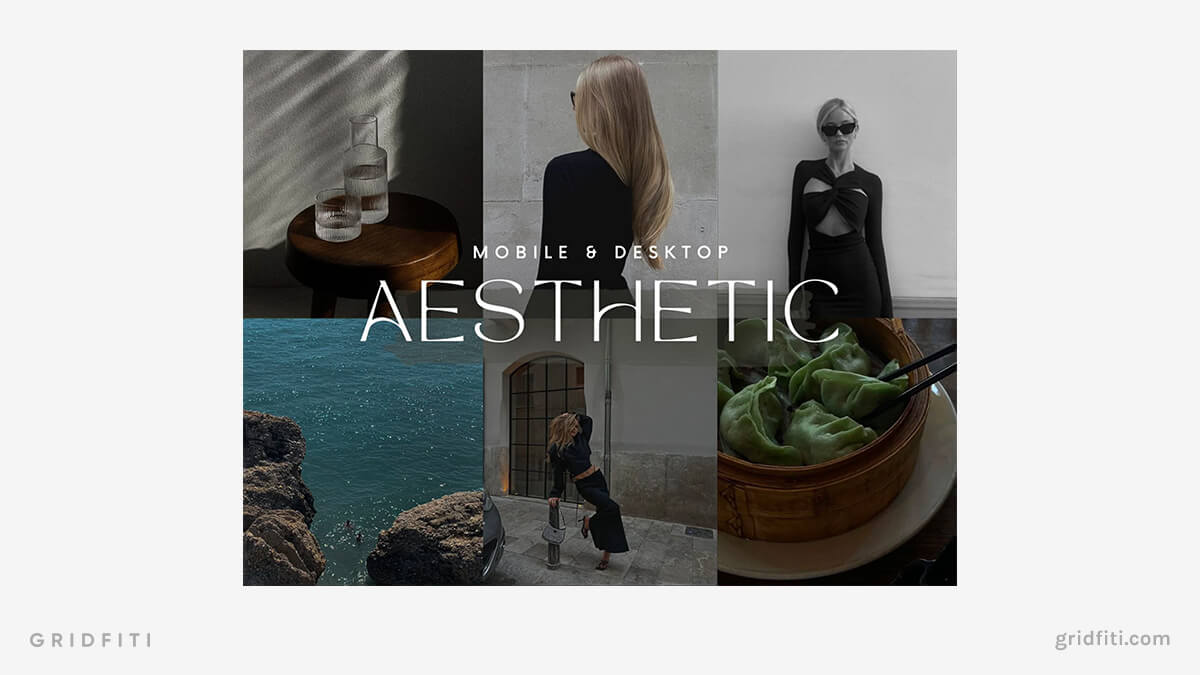 Film Noir Lightroom Presets For Mobile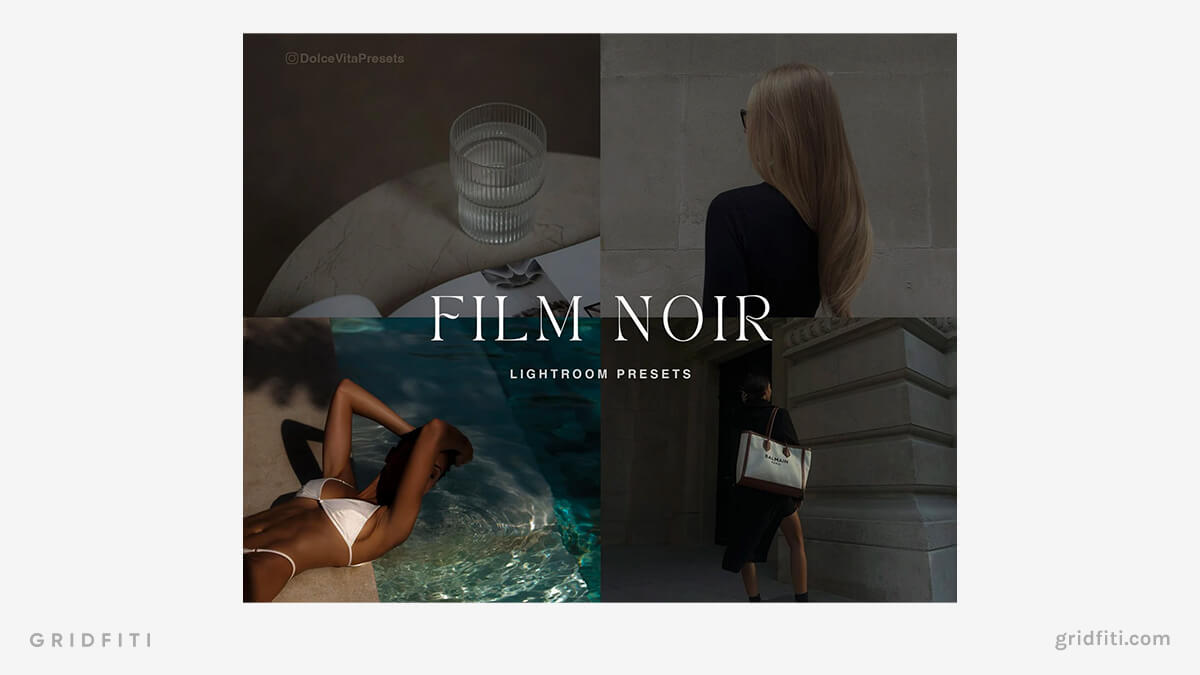 Aesthetic Vibrant VSCO Girl-Style Presets
Emulating the popular VSCO girl aesthetic known for its vibrant tones, these presets will give your photos a poppy aesthetic look – perfect for any summertime snaps of friends or flatlays.
Hibiscus & Preppy Lightroom Preset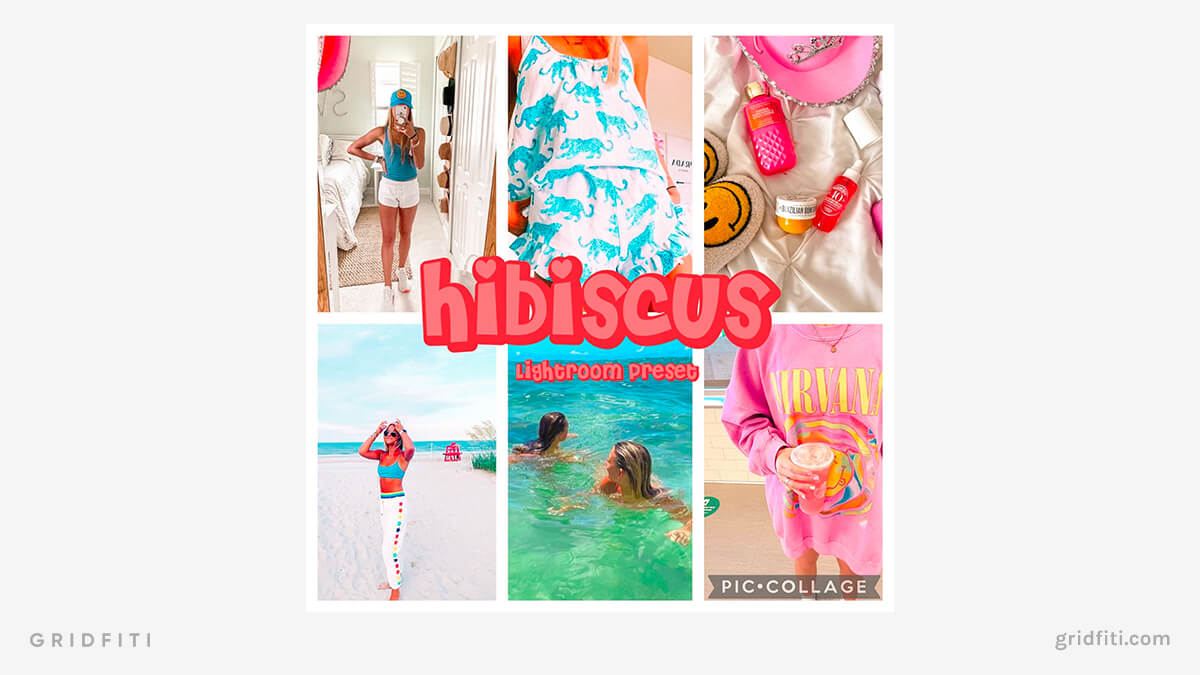 Vibes Preset Bundle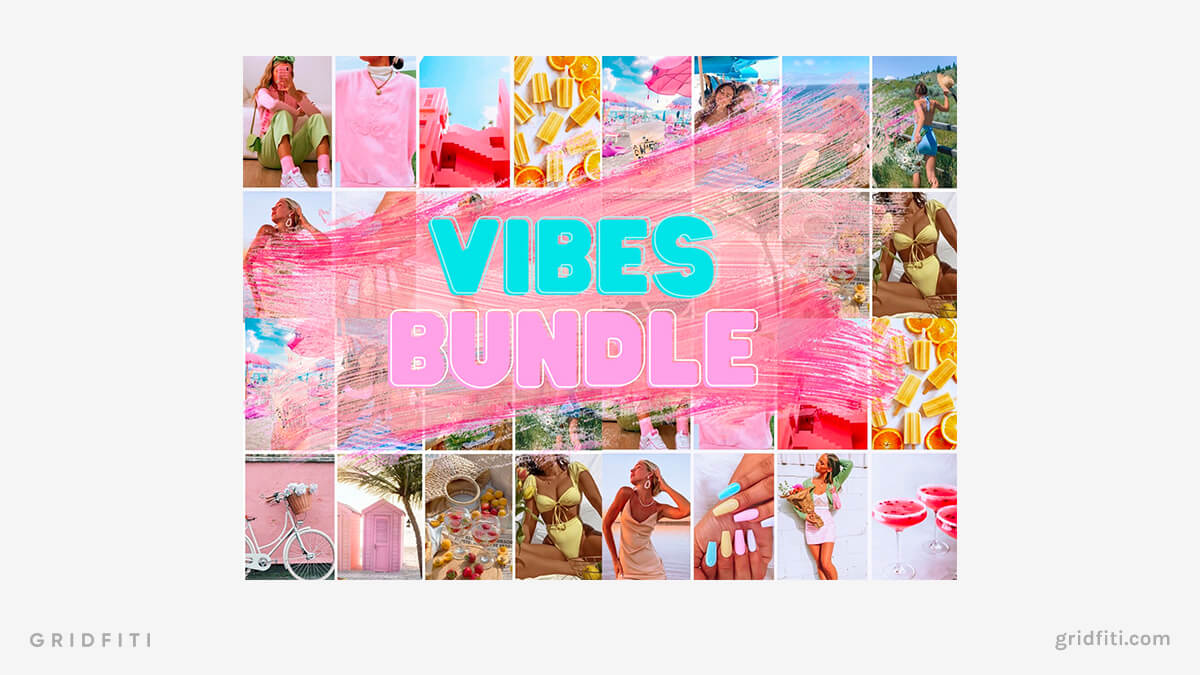 Pura Vita VSCO Girl Preset Pack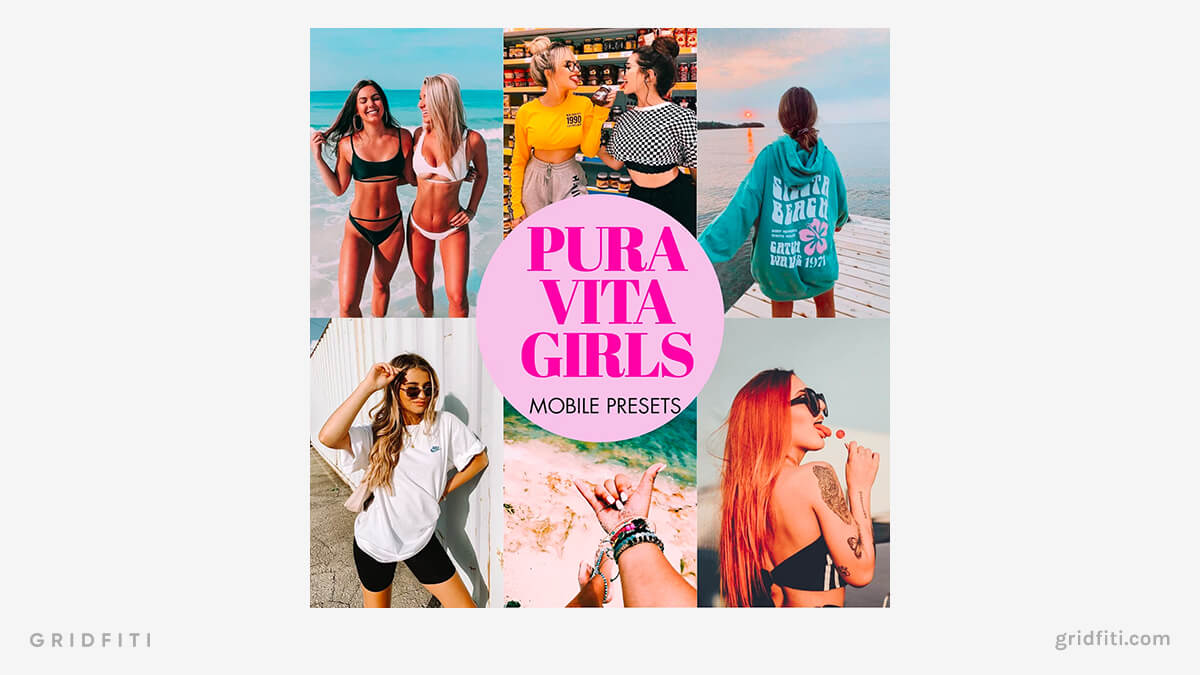 VSCO Girl Presets for Mobile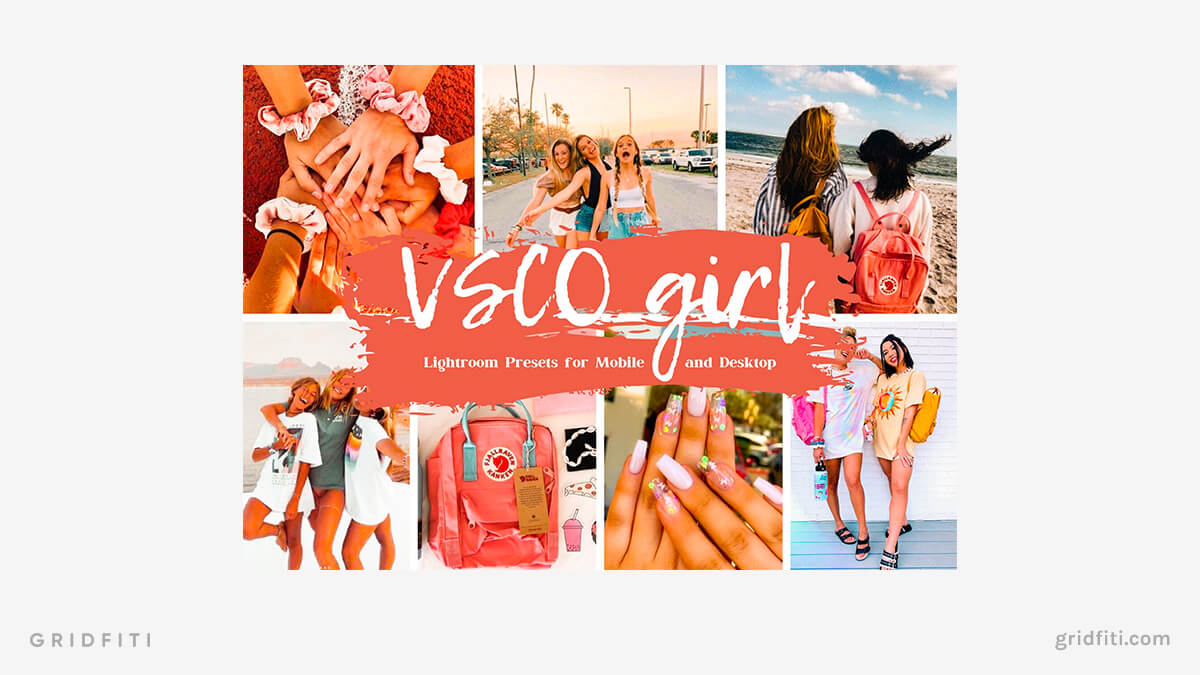 Aesthetic Natural & No Filter Presets
Sometimes, the natural, untouched look straight out of the iPhone is enough for your photos – to get this look, add these natural presets to your pictures! Your photos will have a casual, candid look with just a pinch of color grading and lighting adjustments added to give it a subtle boost.
That Girl Aesthetic Natural Presets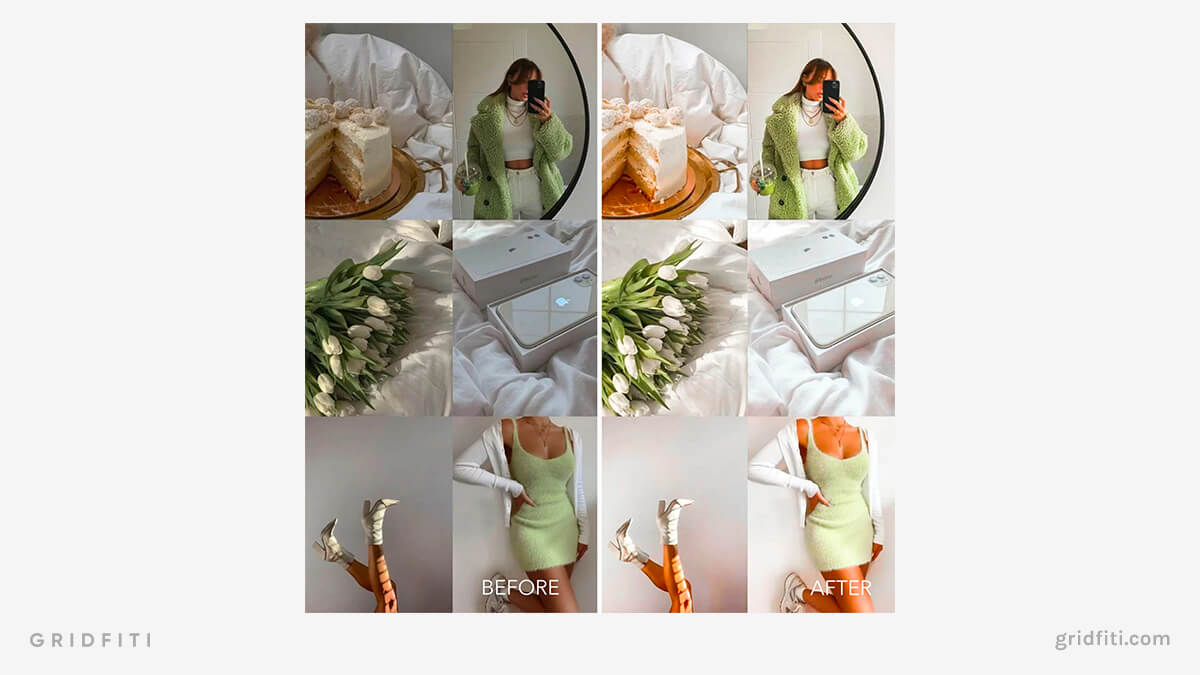 Aesthetic No Filter Lightroom Presets: 15 Pack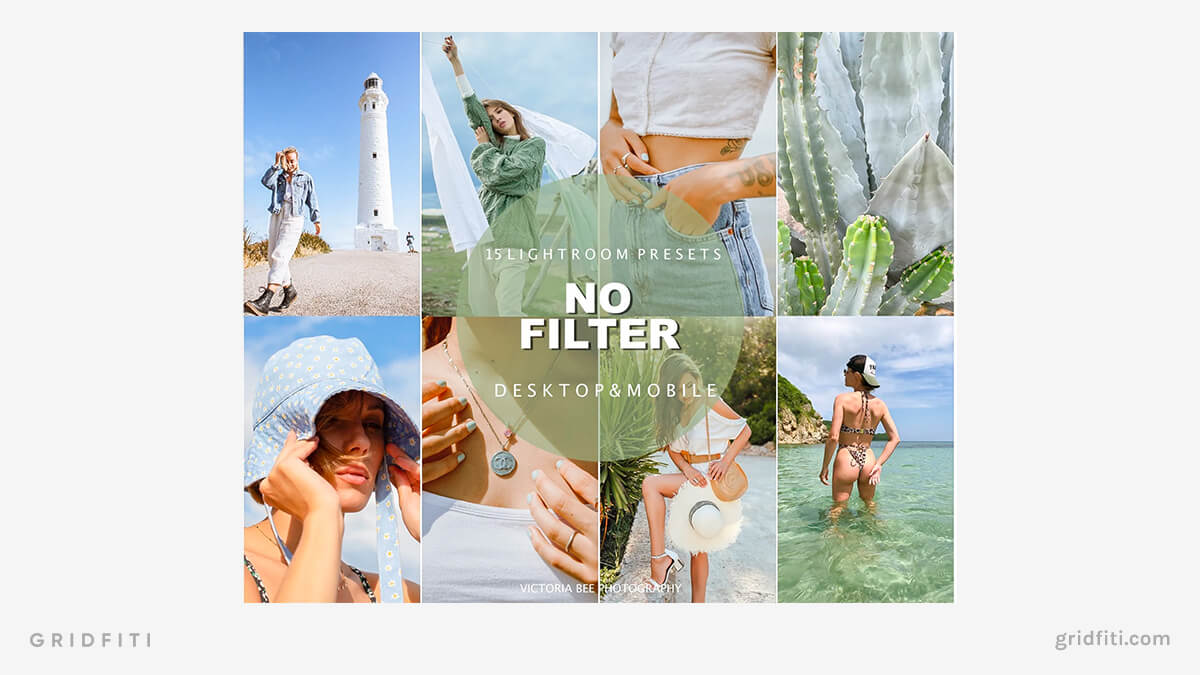 No Filter Lightroom Preset Pack
Natural Lightroom Preset for Mobile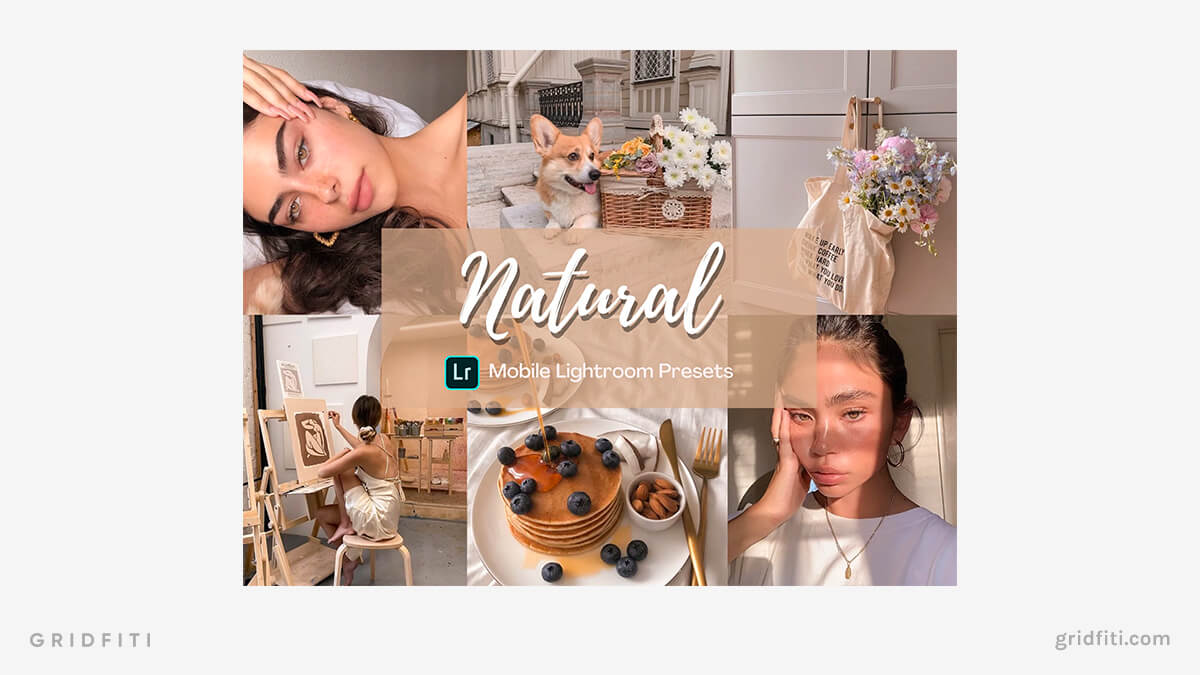 Aesthetic Beige & Neutral Presets
Simplify the color palette of your images with these chill beige and neutral presets. They're great for lifestyle shots, fashion snaps, or product pics. These presets work best when the subjects in the photos themselves have a cohesive palette.
Ethereal Neutral Preset Pack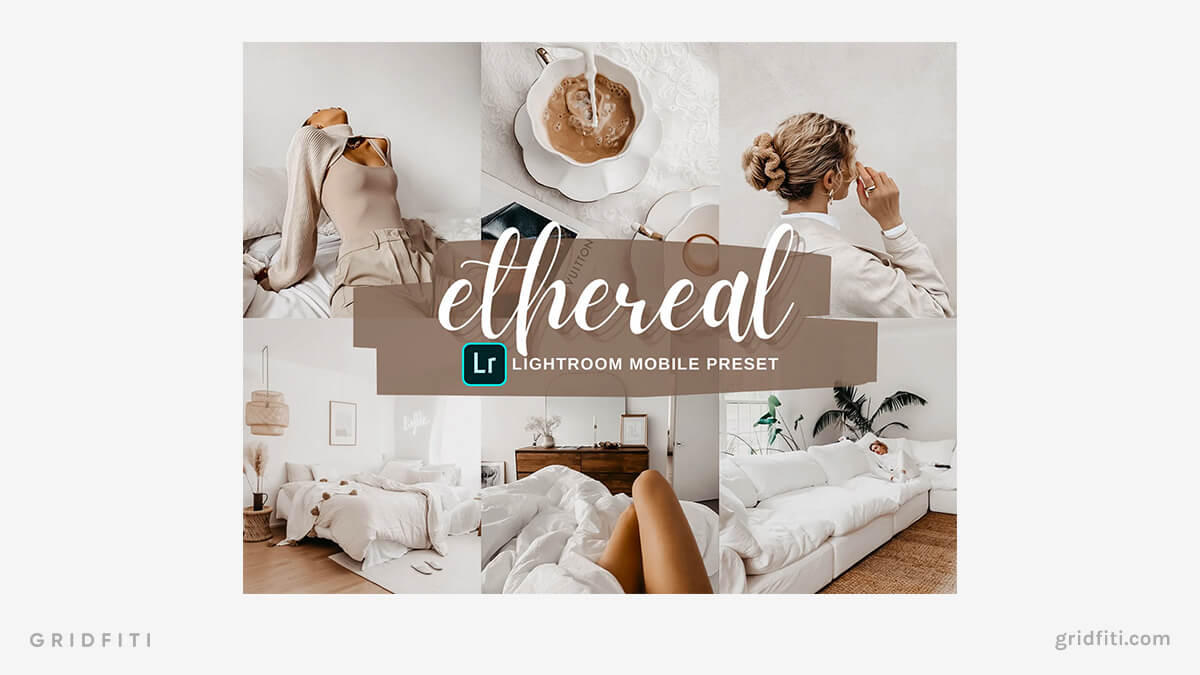 Beige Tone Presets for Lightroom Mobile & Desktop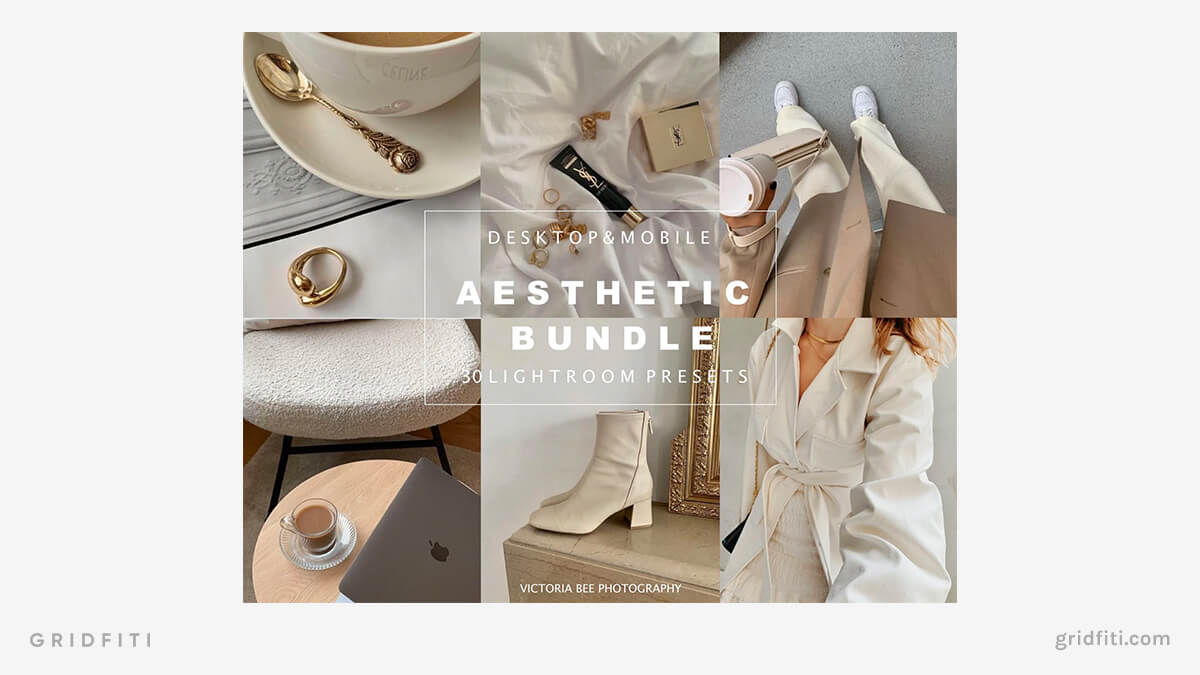 Aesthetic Polaroid Presets
Bring the Polaroid look to your photos in an instant with presets! With these presets, you'll get just the right amount of fade, muted highlights, and some grain to lock the photo and its memories into a vintage vibe. If you like this look, check out more of these Polaroid presets for Lightroom!
Polaroid Desktop & Mobile Lightroom Presets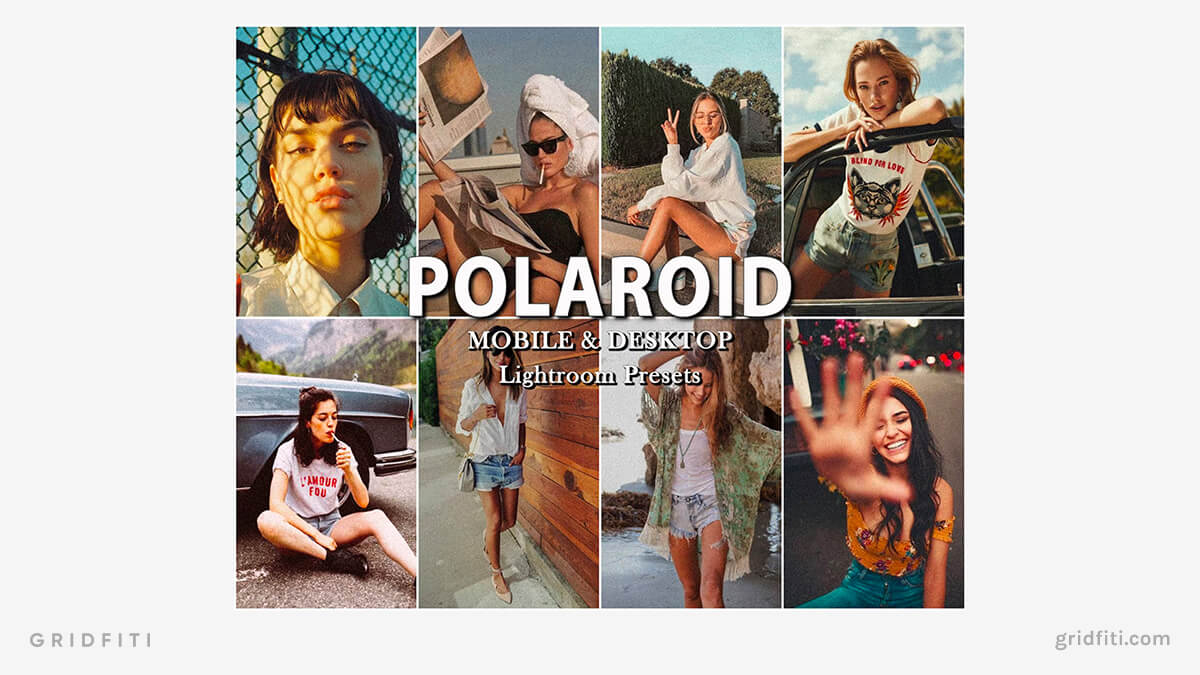 Instant Camera Lightroom Presets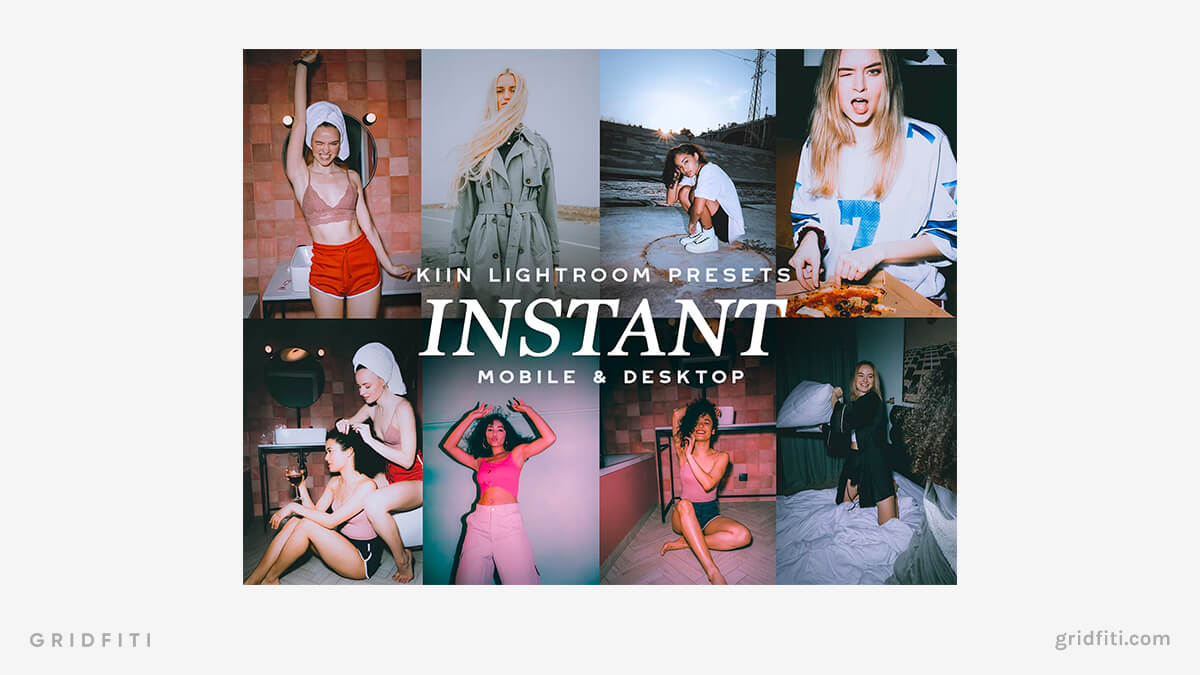 The Polaroid Look Lightroom Presets Bundle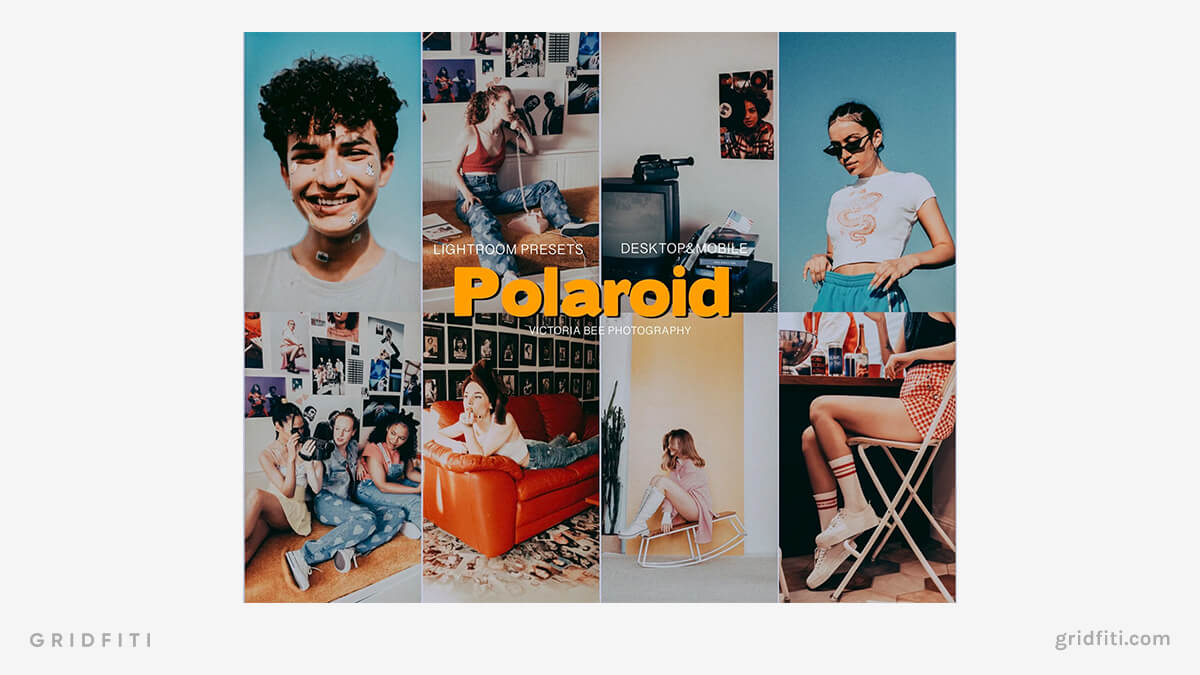 The Polaroid Film Preset Pack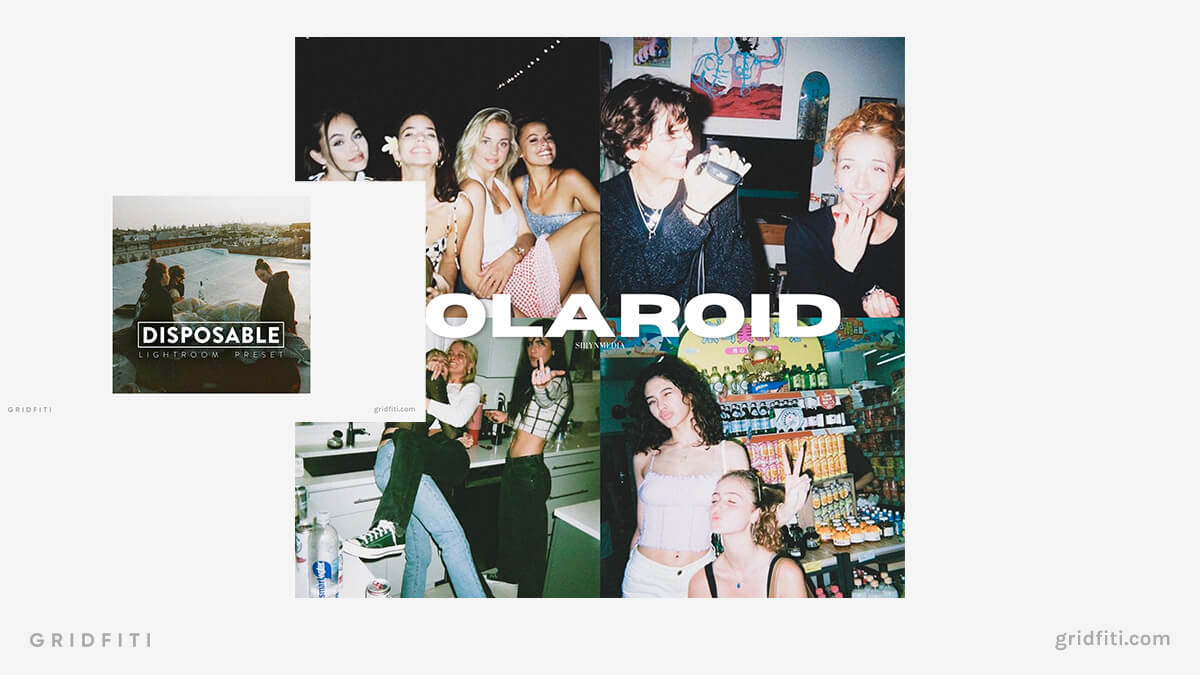 Polaroid SX70 Lightroom Preset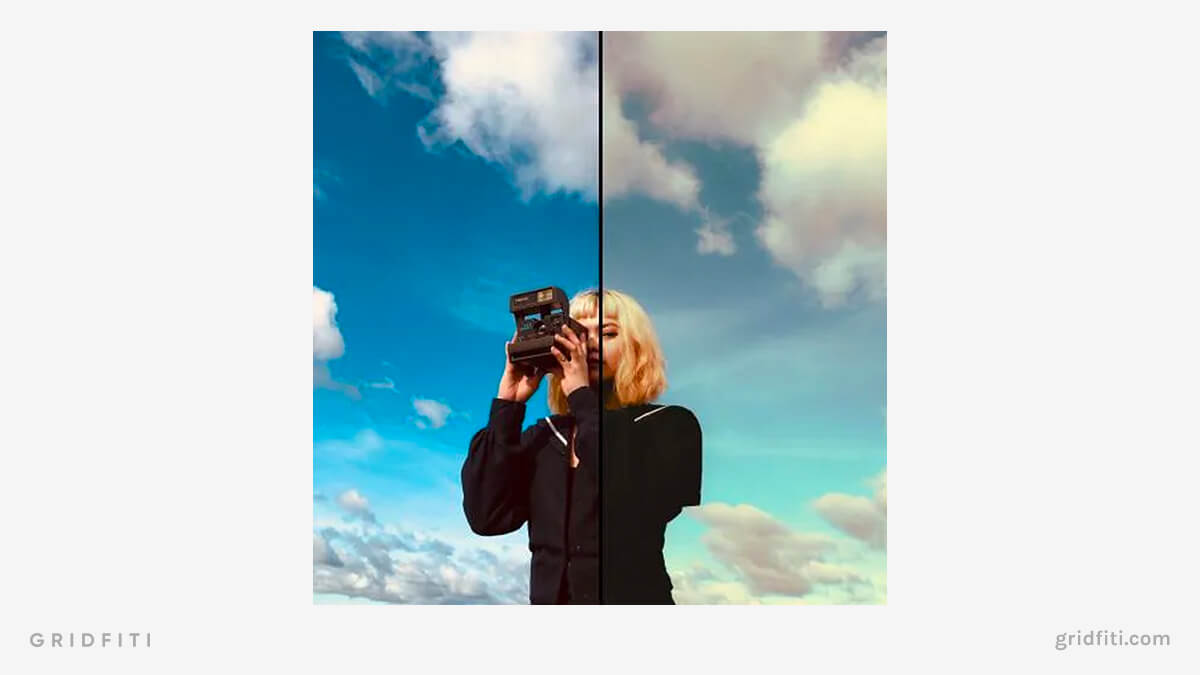 Aesthetic Retro & Vintage Presets
Inject some nostalgia into your photos through these aesthetic vintage presets. They'll take your photos and give them the full color and texture treatment to recreate the grain and filmic tone! For more presets like this, check out our full list with some of the best retro and vintage Lightroom presets.
Vintage Film Vibe Preset Pack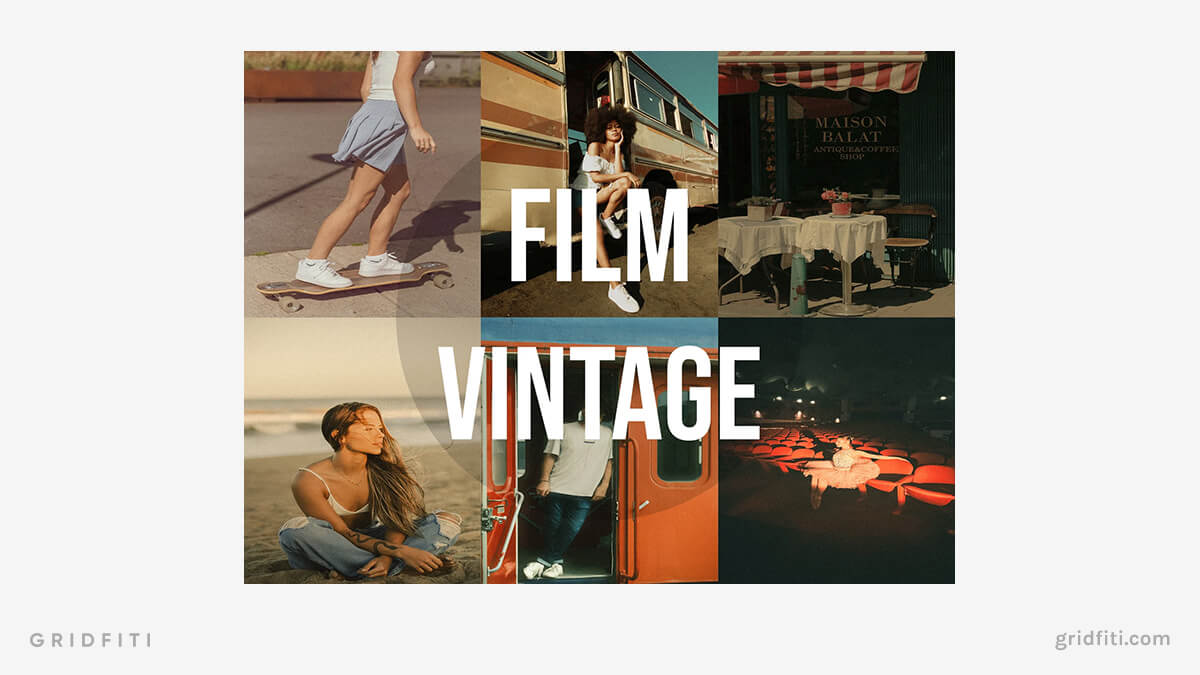 Vintage Lightroom Presets For Mobile & Desktop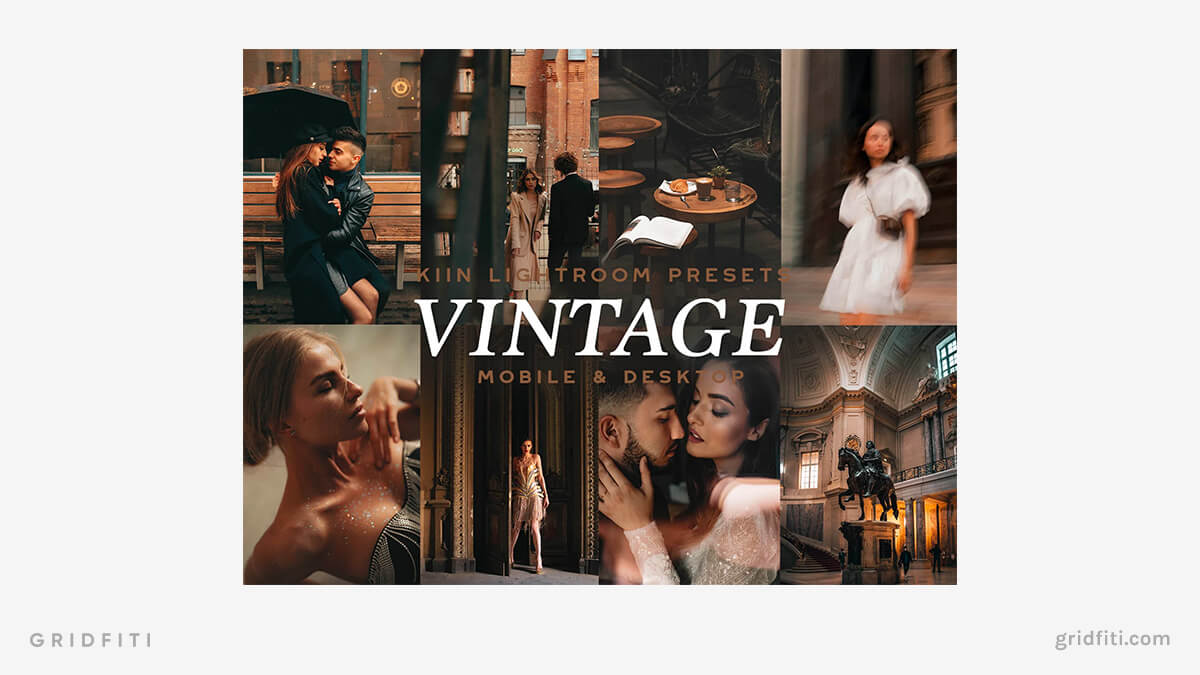 Retro Warm Presets For Lightroom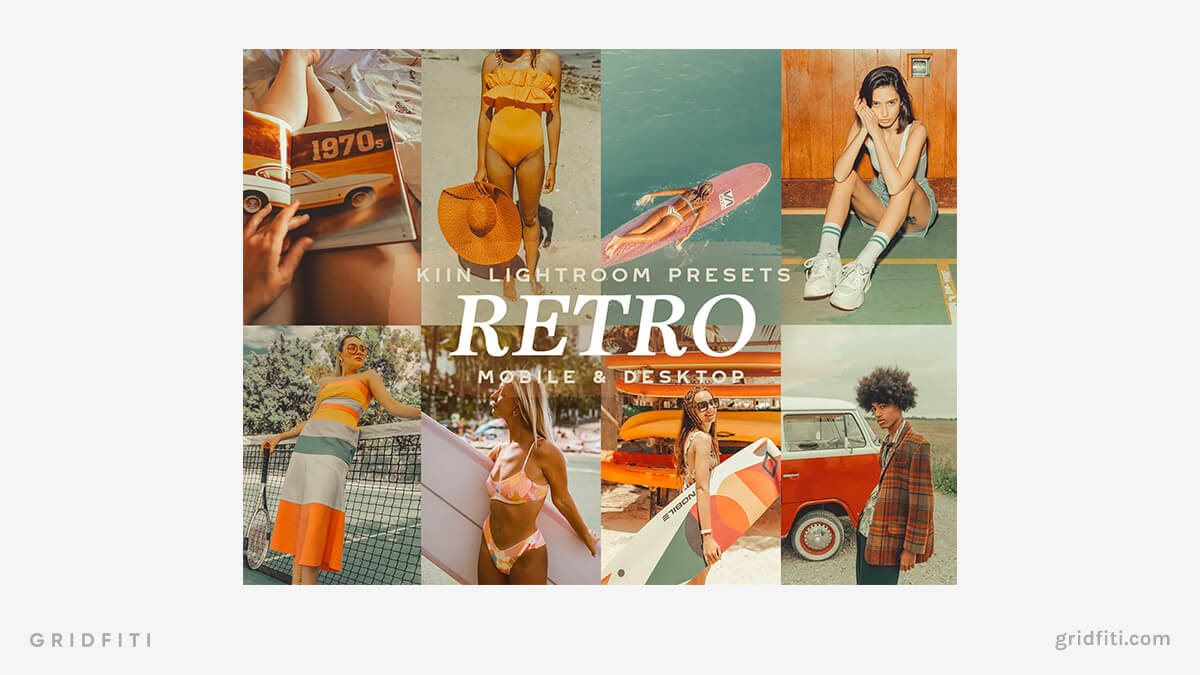 Aesthetic Film Presets
Film is timeless, the colors found within film are balanced. It's no wonder that even in this day of technological advancements in photography, we still try to create that nostalgic look. We've narrowed down our film presets to these two looks below from film behemoths Kodak and Fujifilm – check them out! For more film preset posts, check out our round-ups on the best Portra 400 presets, Ektachrome presets, Fujifilm presets, and black and white film presets.
Looking for free film presets? Read our blog post where we curated a large list of the best free film presets for Lightroom!
Warm Vintage Film Lightroom Presets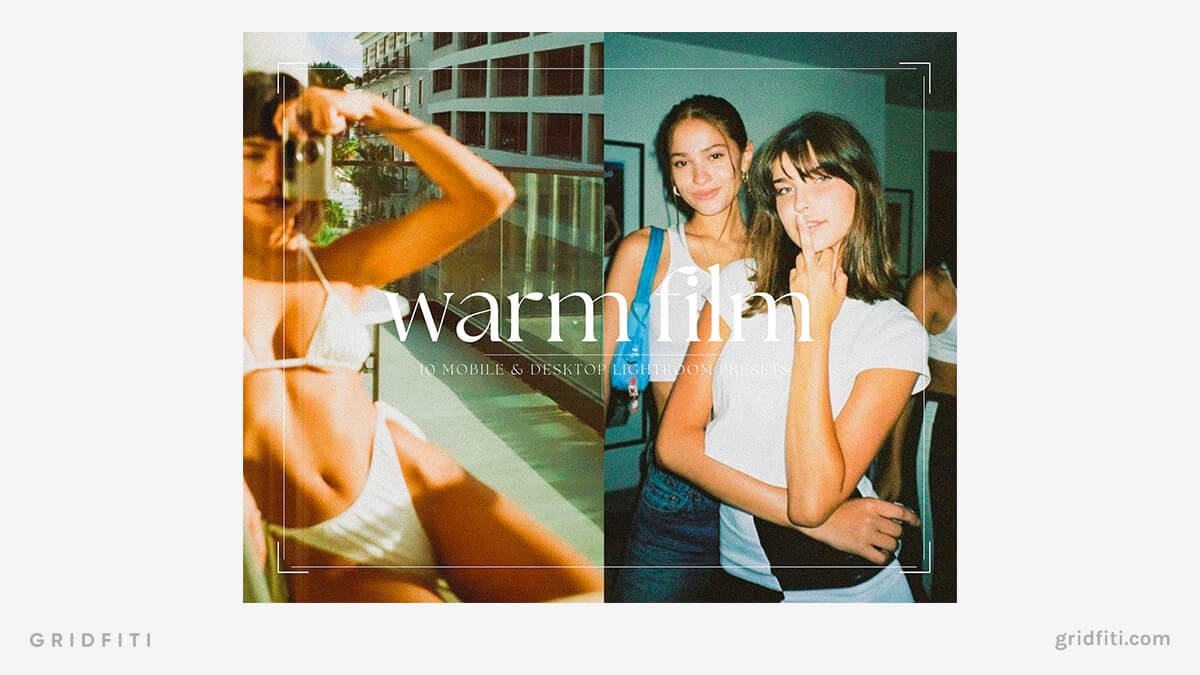 Aesthetic Kodak Preset Pack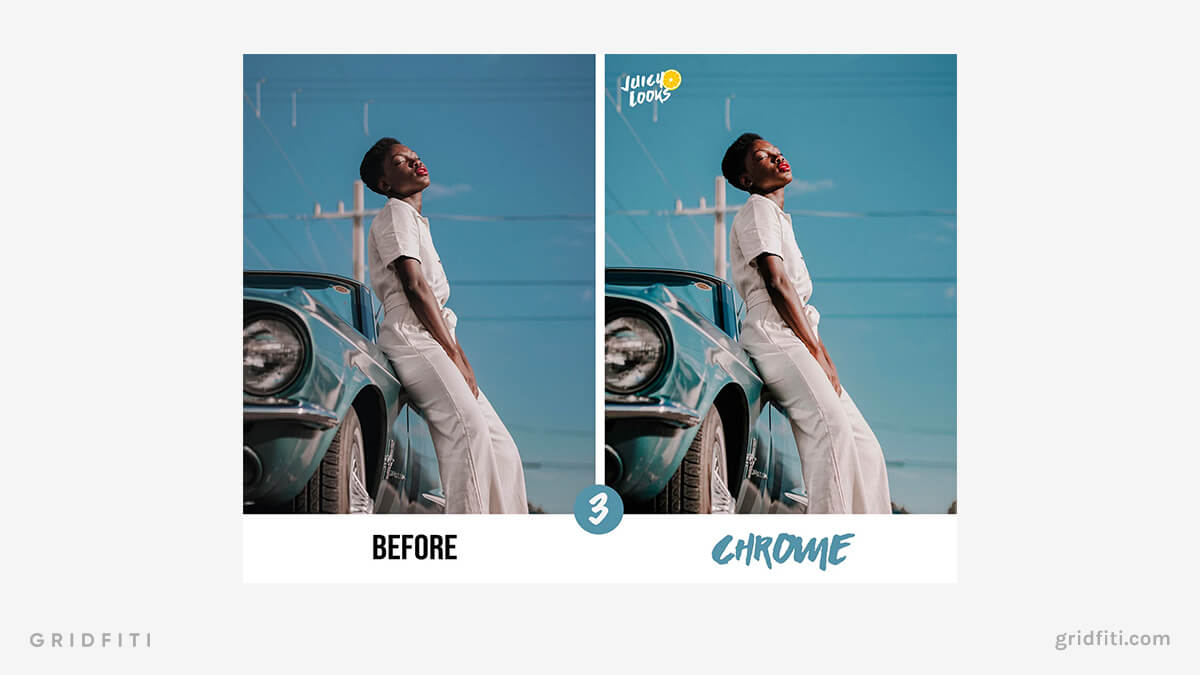 The Essential Portra 400 Preset Pack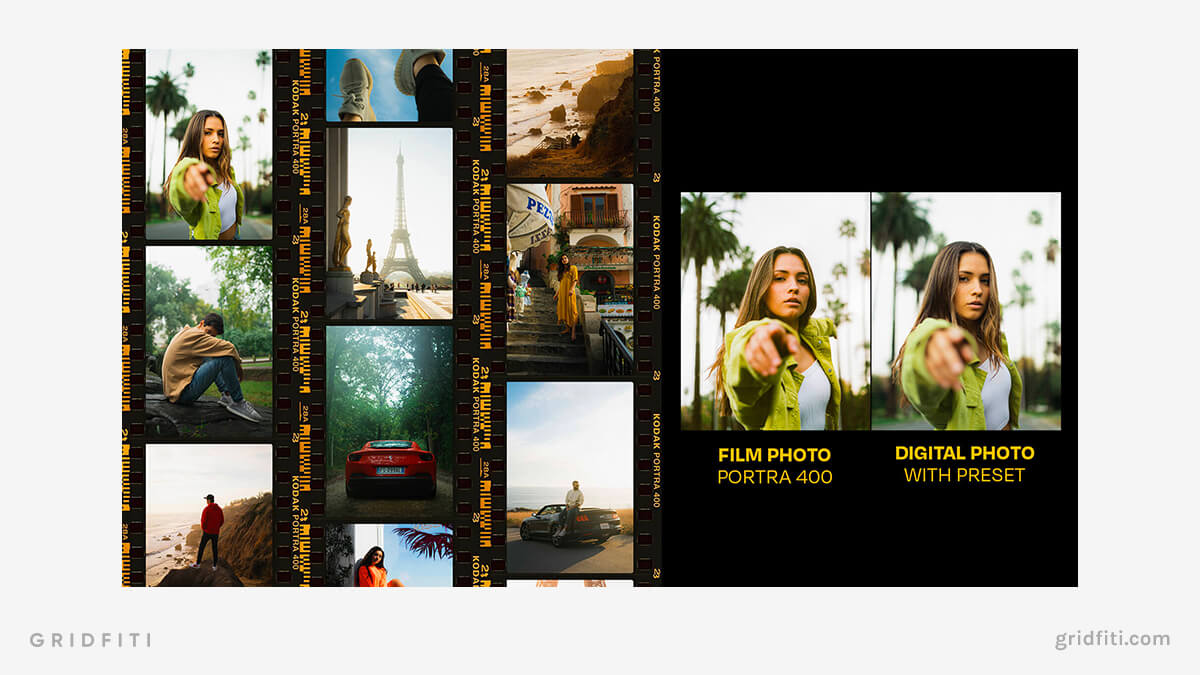 VSCO-Inspired Lightroom Presets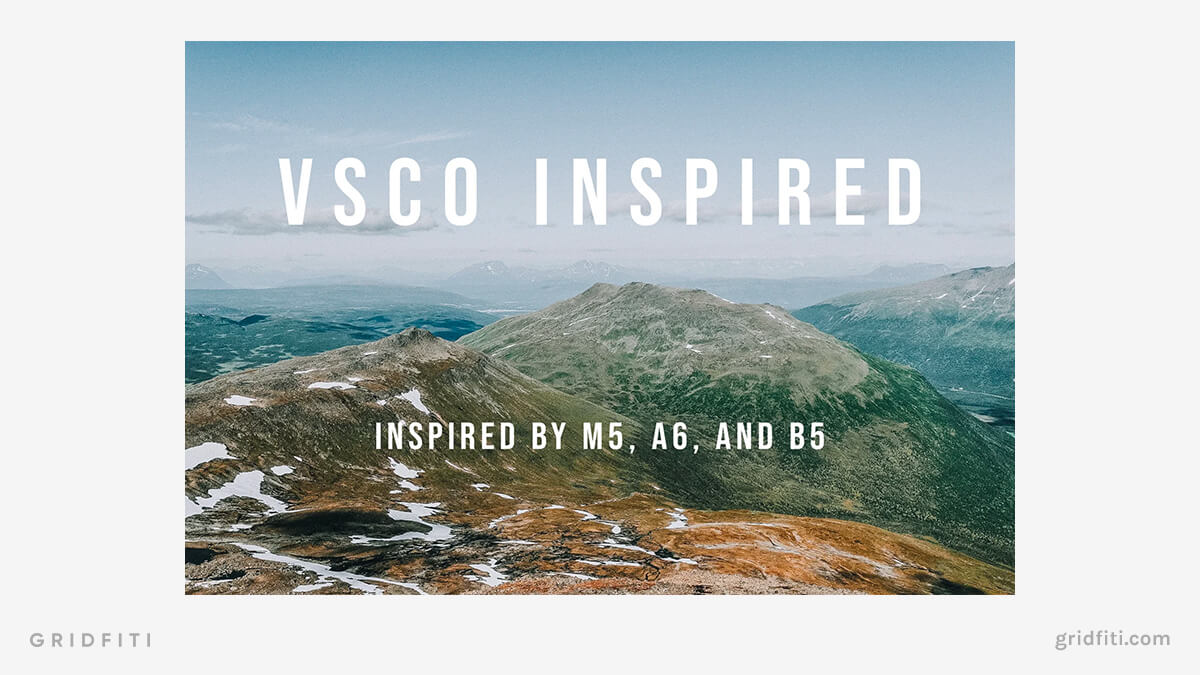 Instant Film Preset Pack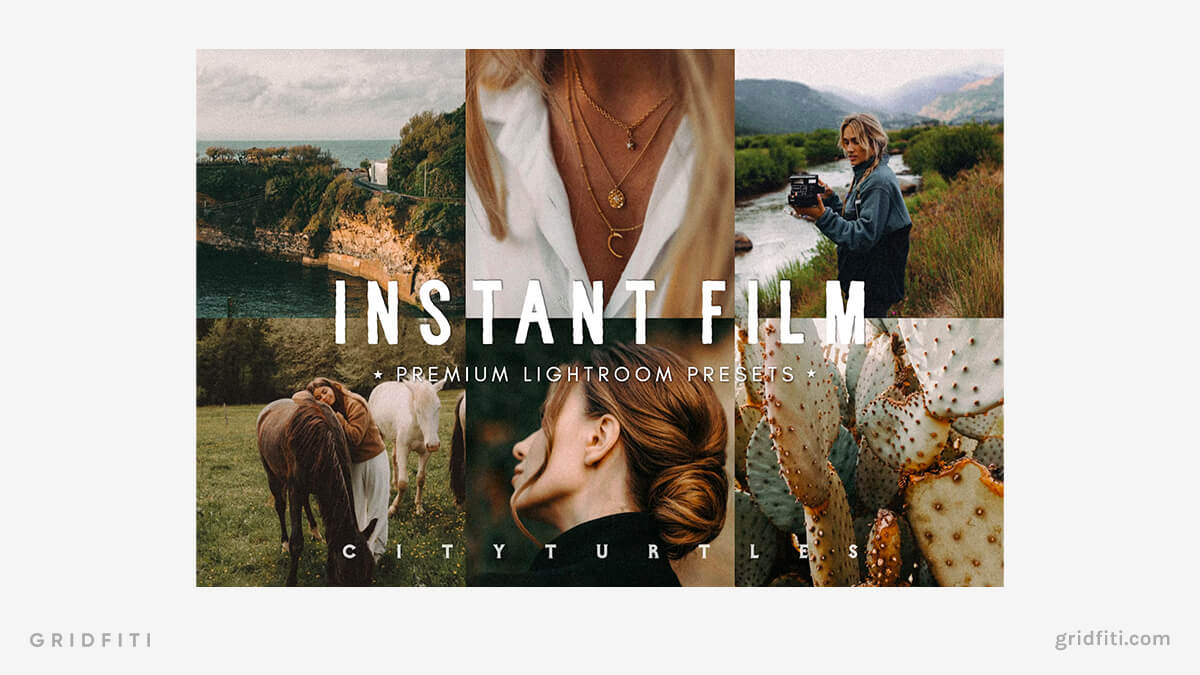 Aesthetic Interior & Home Lifestyle Presets
Elevate photos of your home with these aesthetic home lifestyle presets – meant to bring a calm minimalist look to your home's interior design and decor. These presets focus on brightening up your photos to make them feel roomy and calm – while bringing up the earthy tones of blacks, greens, browns and more. Check out these presets for your home photos!
For more interior filters for your home and lifestyle photos, check out our full round-up post featuring the best indoor presets for Lightroom!
Bright Interior Lightroom Presets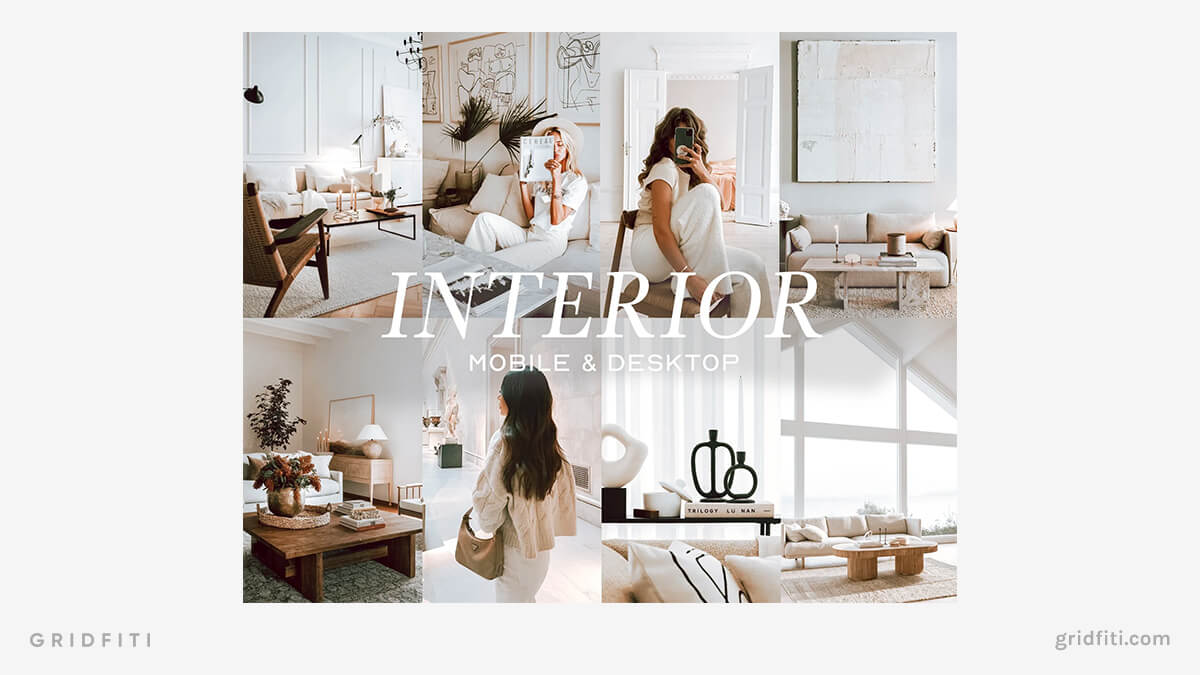 Scandinavian Aesthetic Lightroom Presets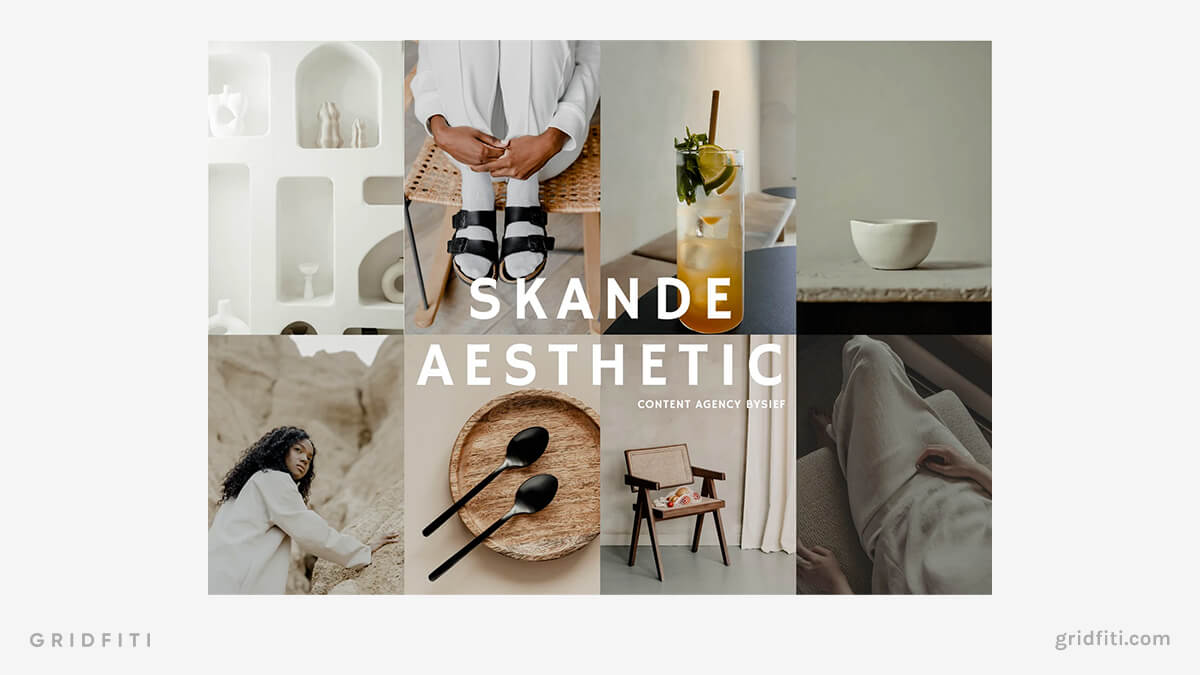 Aesthetic Earthy & Cottagecore Presets
Get the same warmth and coziness of a day at the cottage into your photos through these aesthetic earthy and cottagecore-themed presets. These presets will bring out foilage, wood grain, greenery, and the overall cozy nature aesthetic. Check out these cottagecore presets!
Country & Outdoor Cottagecore Presets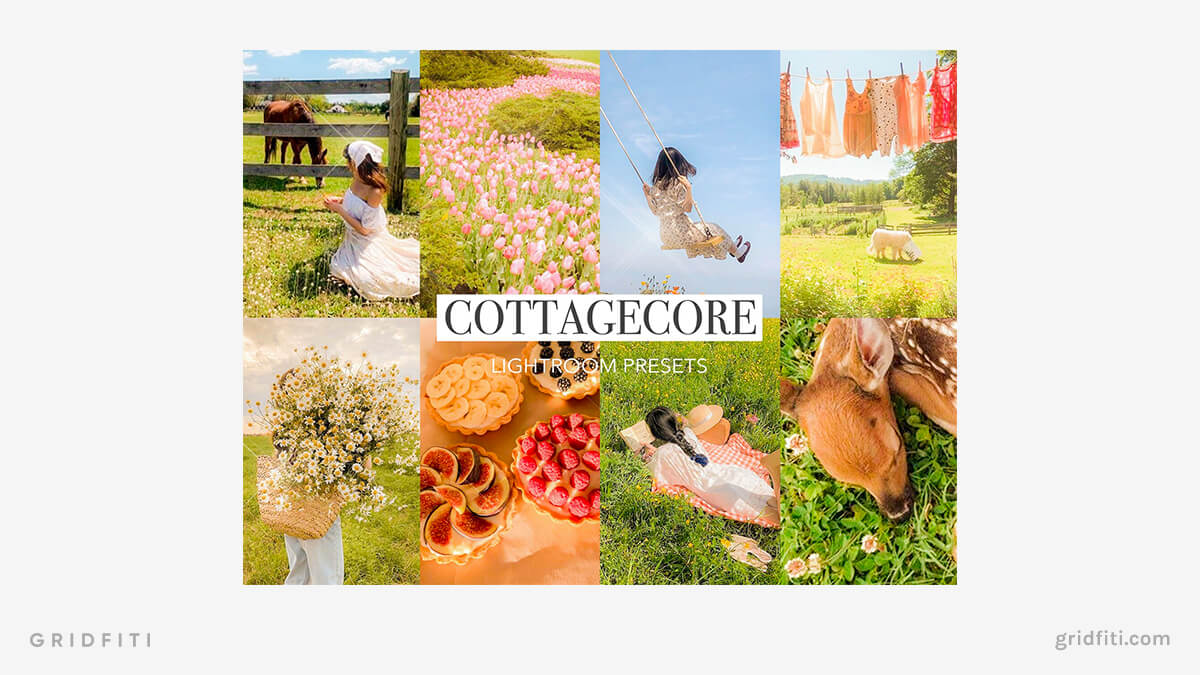 Dreamy Cottagecore Presets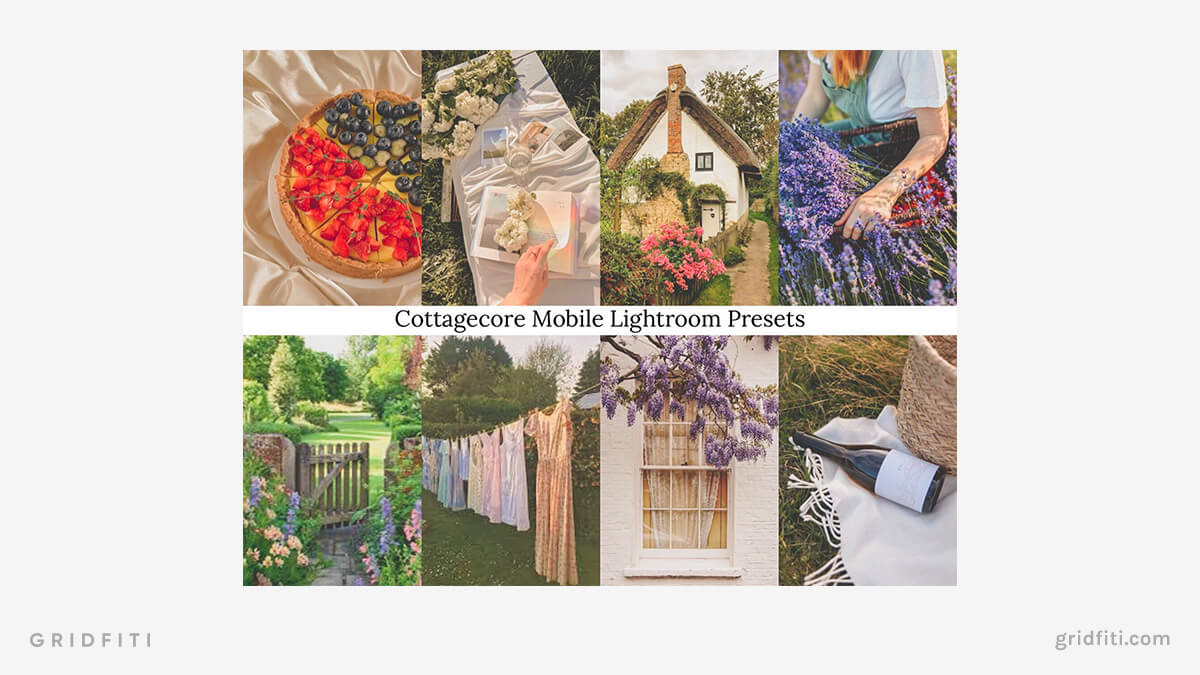 Warm Rustic Cottagecore Presets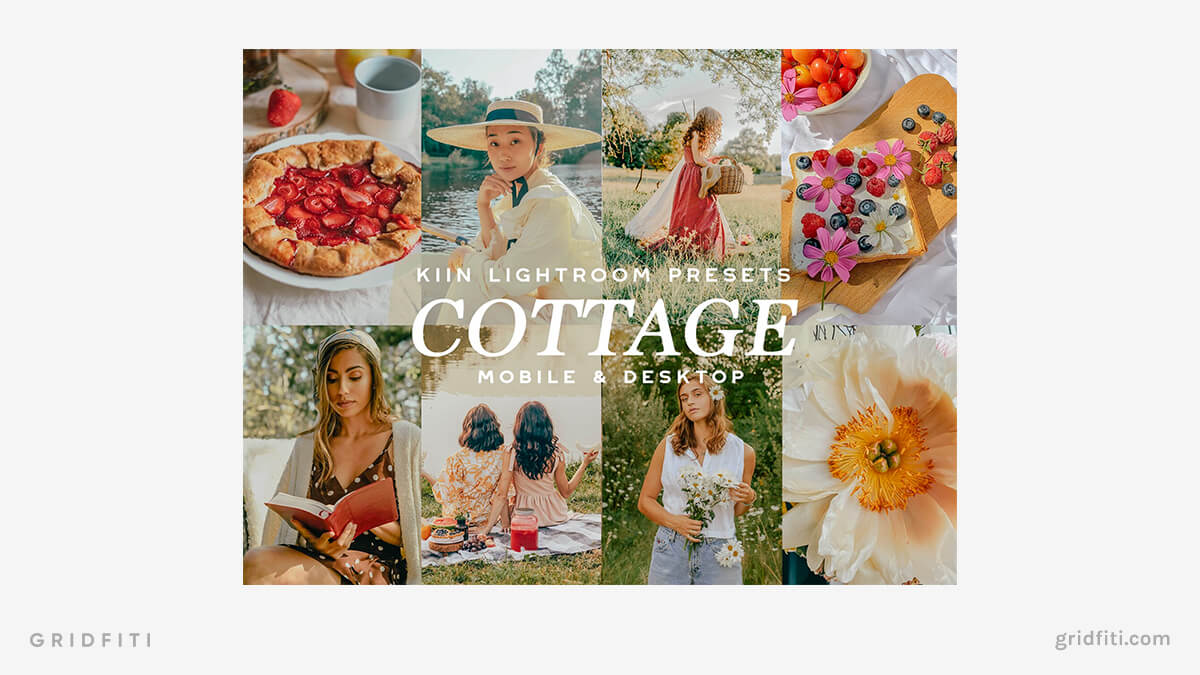 Cottagecore Mobile Lightroom Presets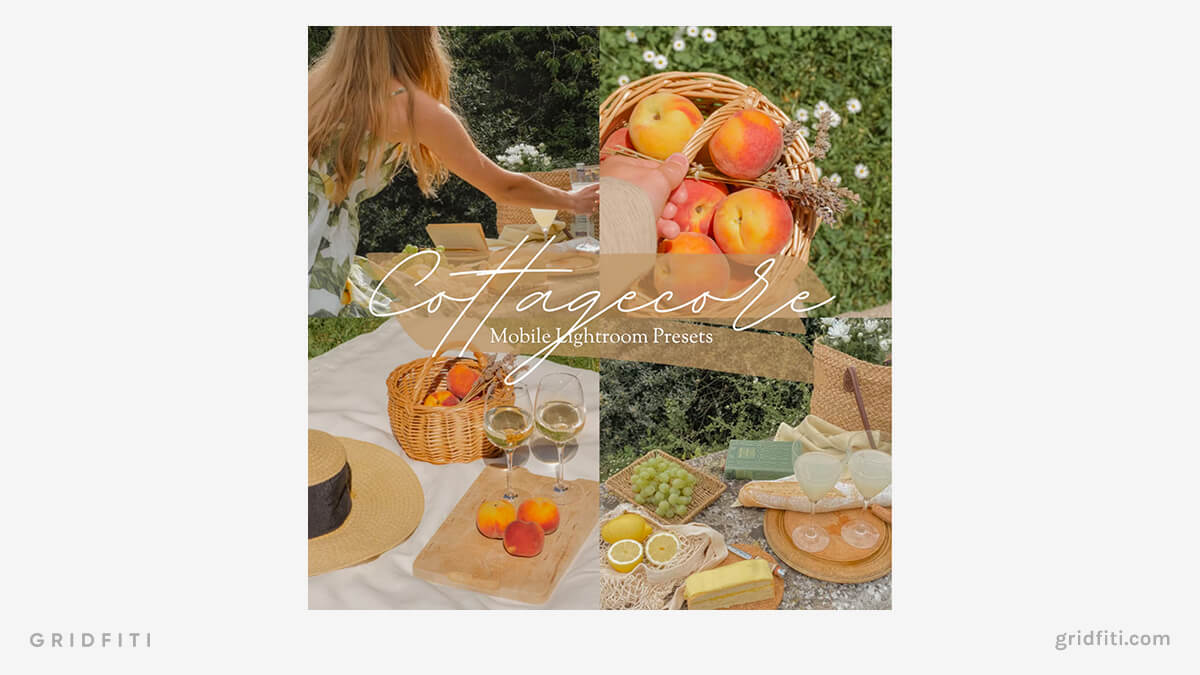 Rustic Cottagecore Lightroom Presets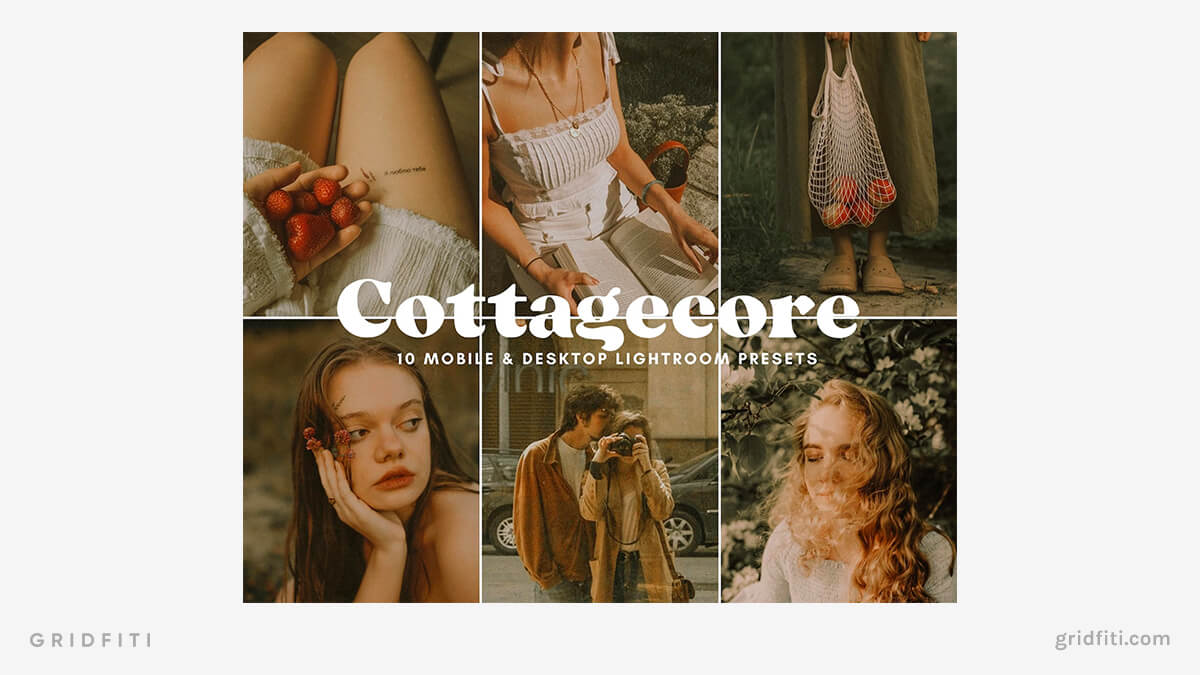 Vibrant Cottagecore Lightroom Presets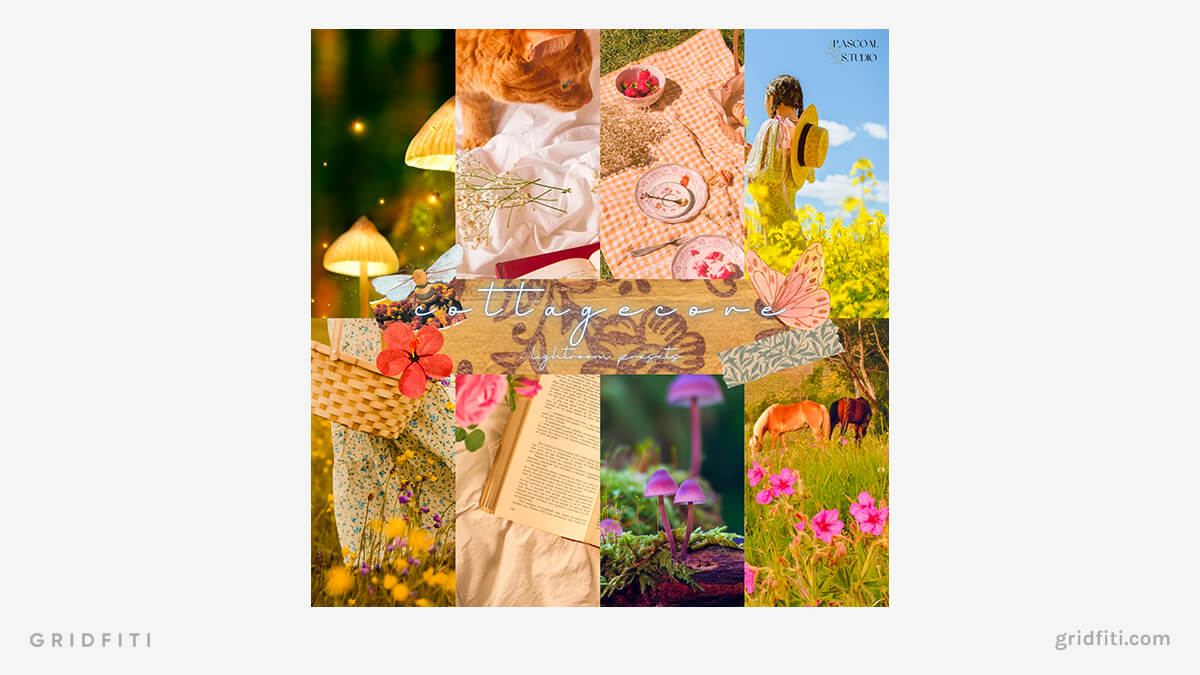 Aesthetic Summer Presets
Looking for the perfect look for your photos captured in the summer or at golden hour? Look no further than these warm presets – which will take the golds and yellows of your photos and turn it up a slight notch while retaining a comforting look. Apply them to your photos where the lighting is warm, or objects that contain warm and summer-ready colors such as yellow, gold, pink, red, and orange.
Pastel Summer Sunset Preset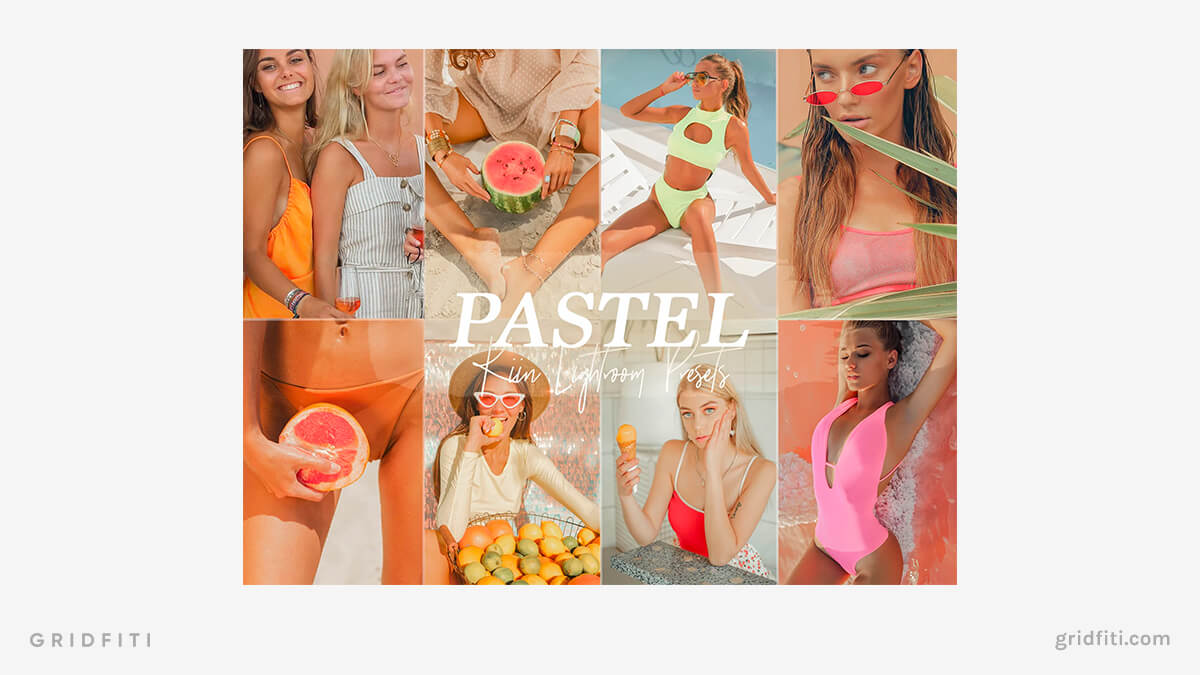 Colorful Summer Pastel Preset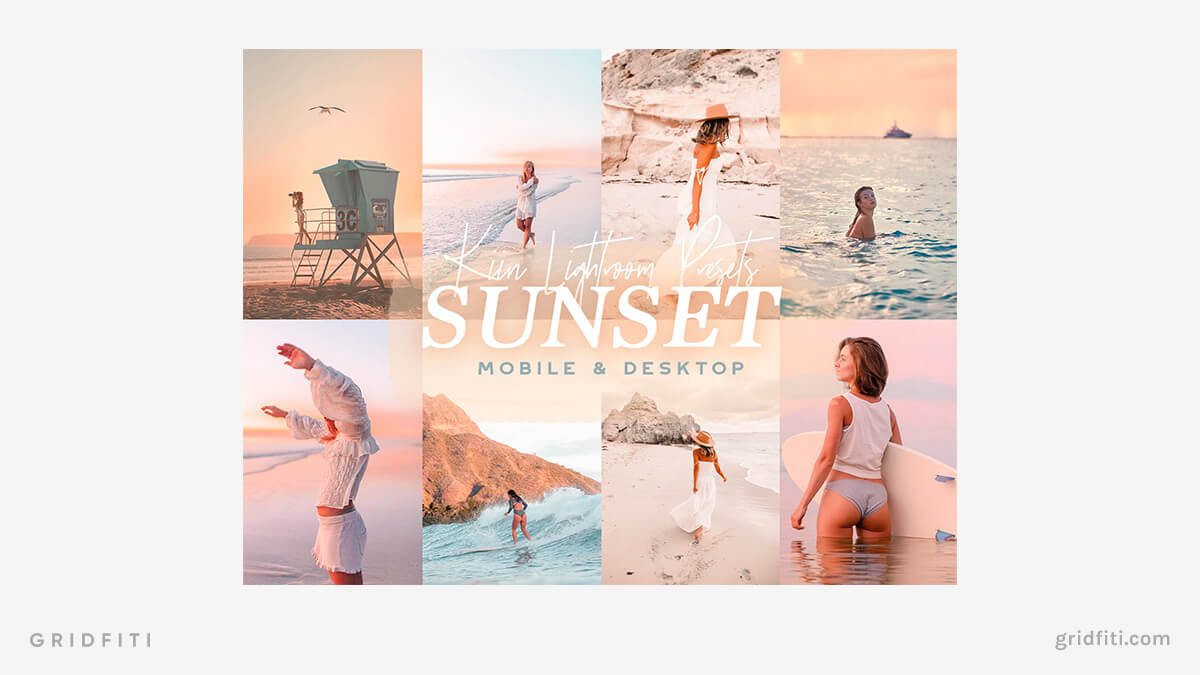 Cool Presets
From a foggy day, to a winter wonderland, to a lush forest, cooler tones can be found in nature, people, and things – and you can turn them up a notch with these cool toned presets! Convert your images with cooler whites, blue, green, and violet tints to give a sense of calmness or even moodiness.
Looking for winter filters for your photos? Check out our list of the best winter presets for Lightroom!
Emerald Lightroom Presets For Desktop & Mobile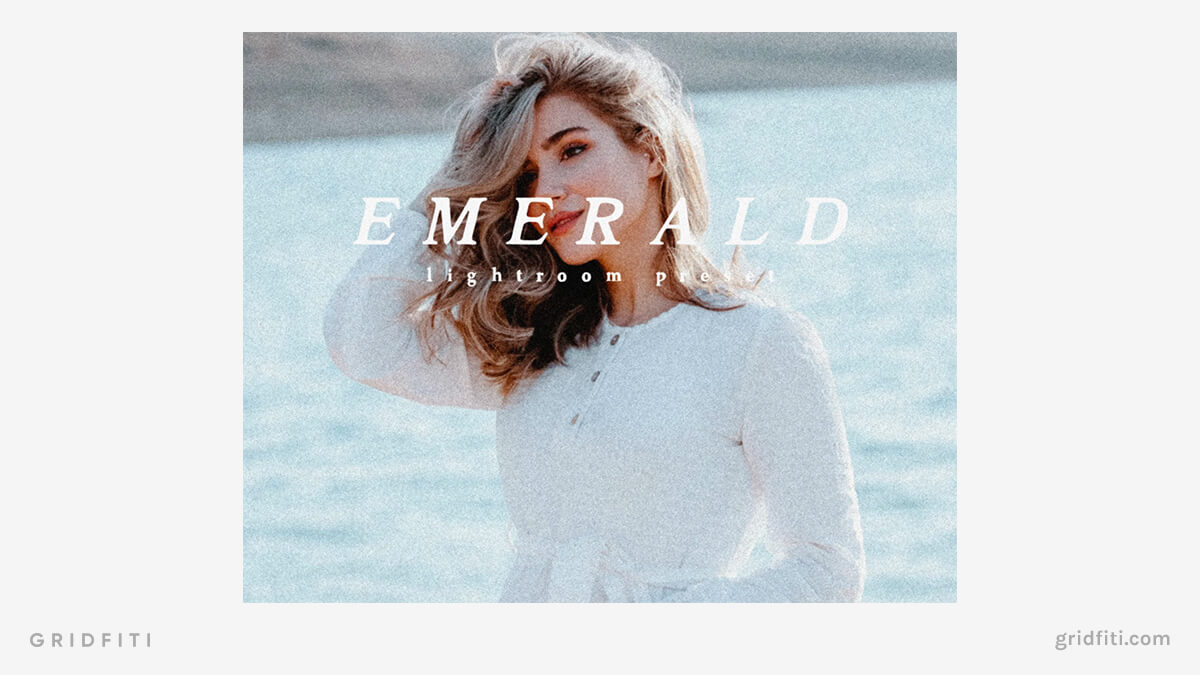 Cinematic Presets
Give your photography the iconic motion picture look with these cinematic presets. What is the look of cinema, you ask? This can range in a few things, but we narrowed it down to these preset packs which recreate the color palettes of some of the most famous cinematic looks we find in movies these days – predominantly beautiful blues and oranges working in harmony. Check them out for yourself!
Looking for more presets in this realm? We've gathered more cinematic presets in our posts on cinematic presets and orange and teal presets.
Cinematic Film Presets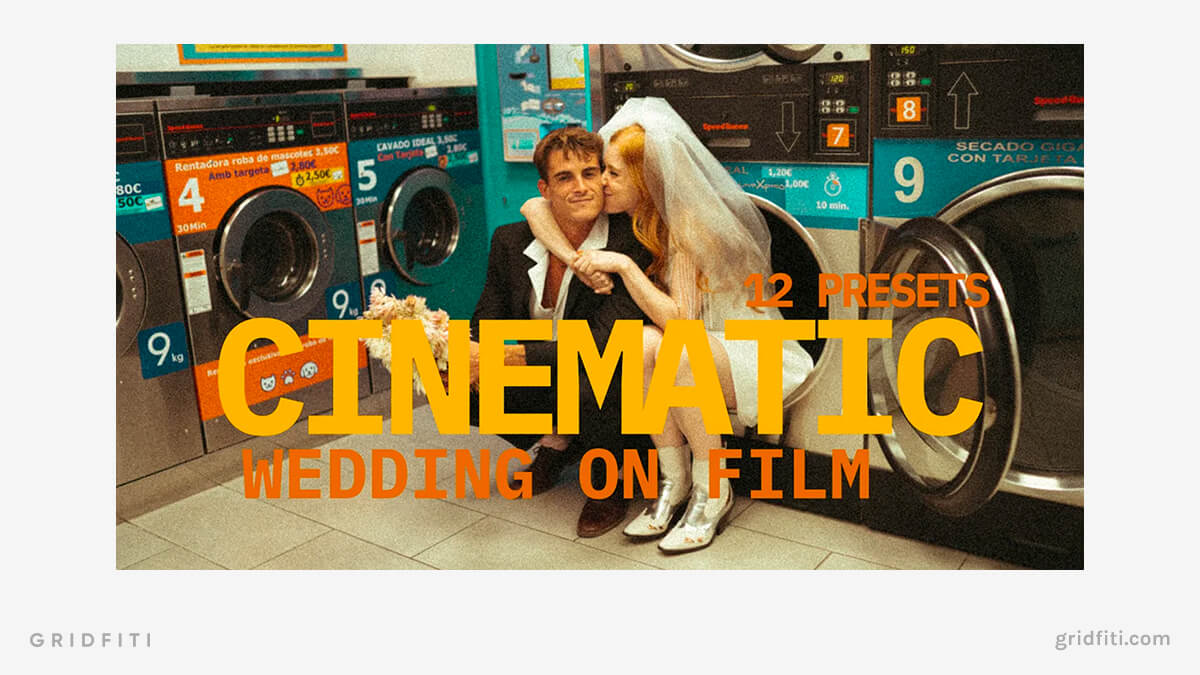 Cinematic Bundle Lightroom Presets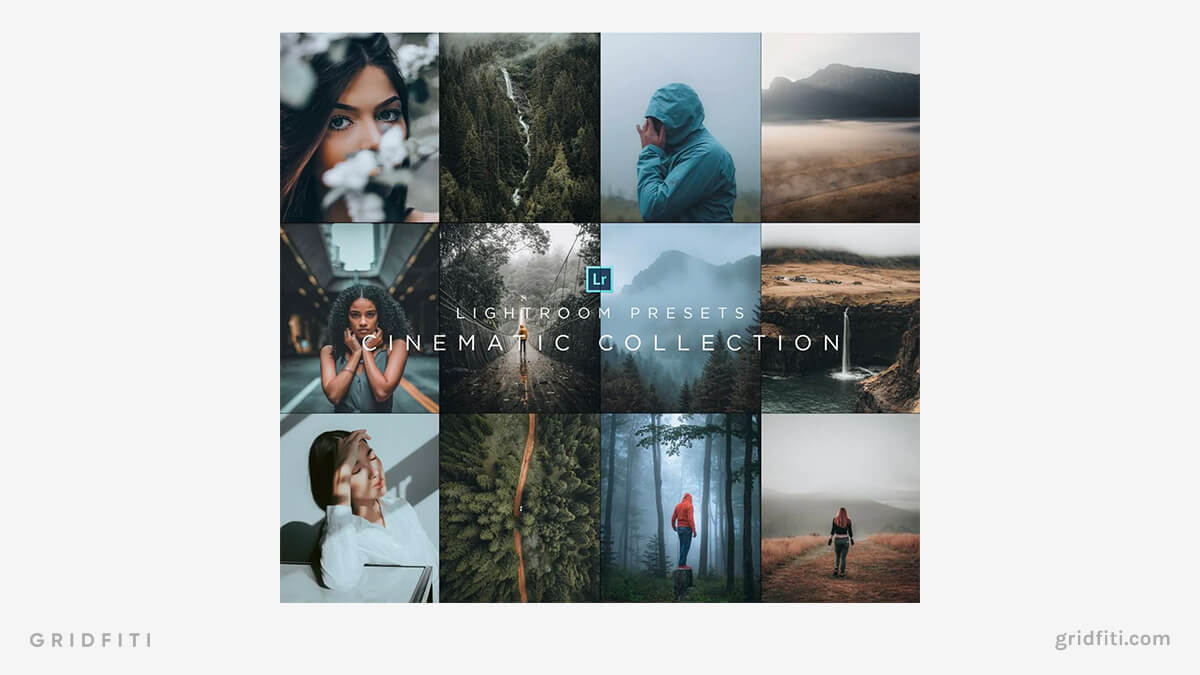 Aesthetic Light & Airy Presets
We love a bright, light, and airy photo. Made famous from portrait film stocks from Fujifilm, now recreated in digital photos, the characteristics for this look are right in the description – they create feelings of calm and minimalism. Check out our favorite light and airy photo presets! For more like these, check out our full list of light and airy presets.
Faded Light & Airy Presets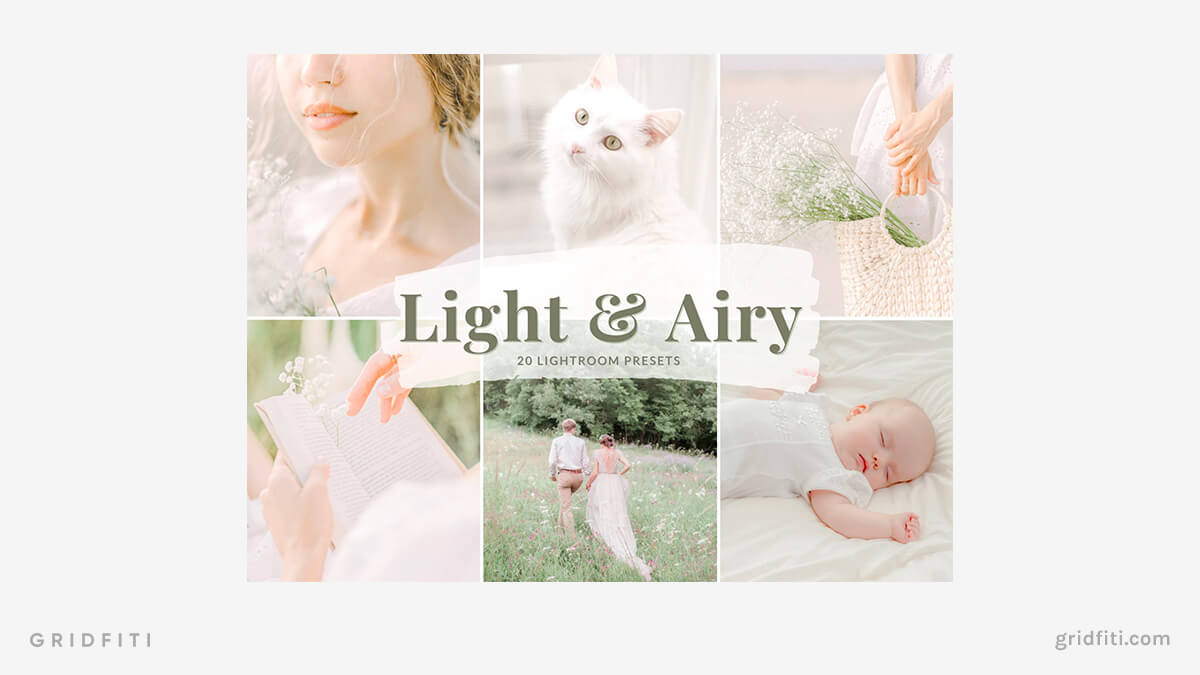 Light & Airy Preset Pack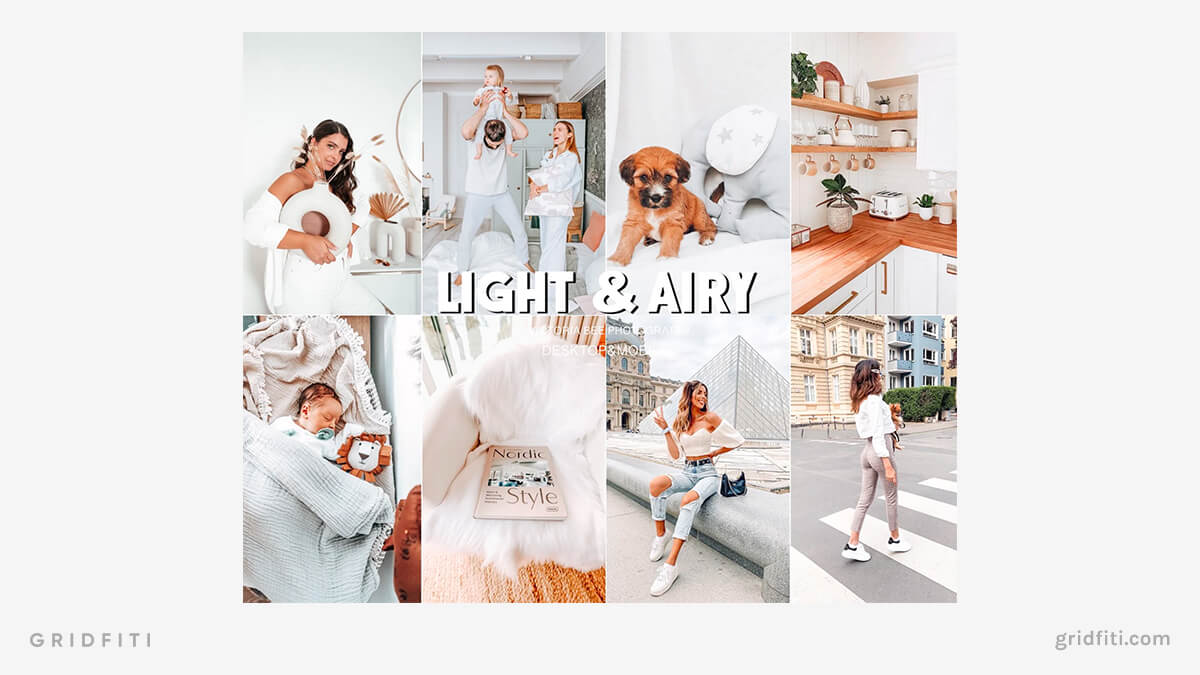 10 Airy Wedding Presets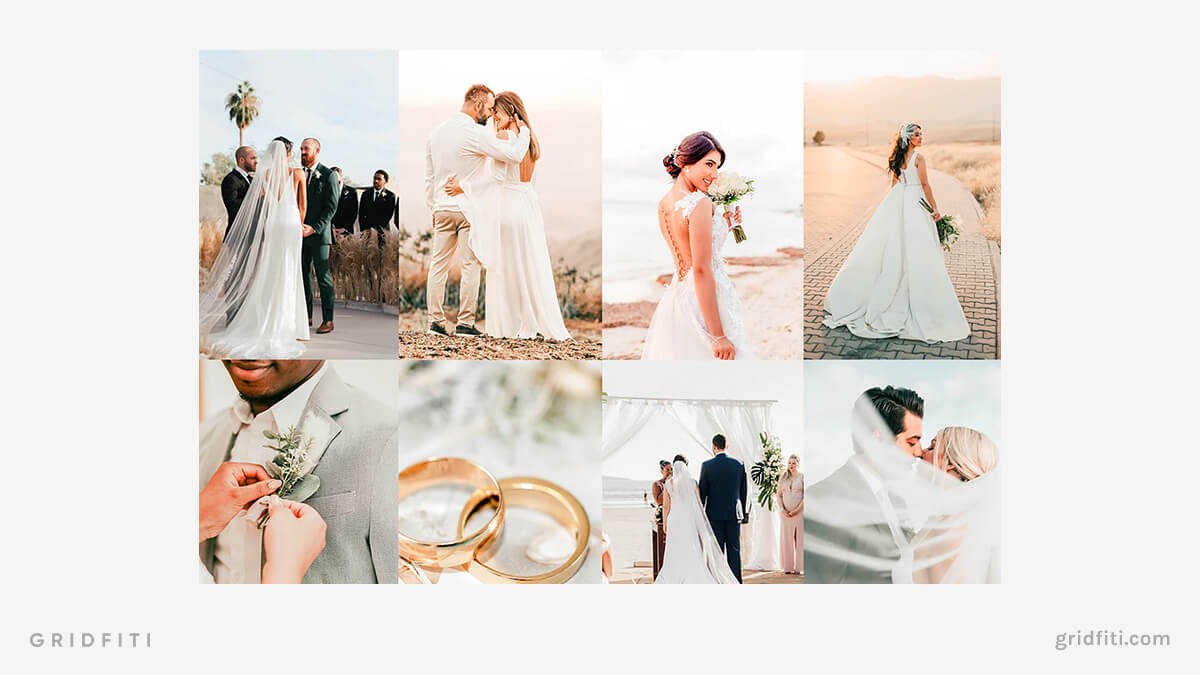 Aesthetic Beach Presets
Enhance the blues, yellows, and earthiness of your beach snaps with these beach presets for Lightroom. Go the saturated route where you bring out the vibrant colors in beach destinations, or a more calm muted look to keep to that realistic earthy look found on the beach.
Want more options to edit your beach photos? Check out our article of some of the best beach Lightroom presets.
Travel Beachy Lightroom Presets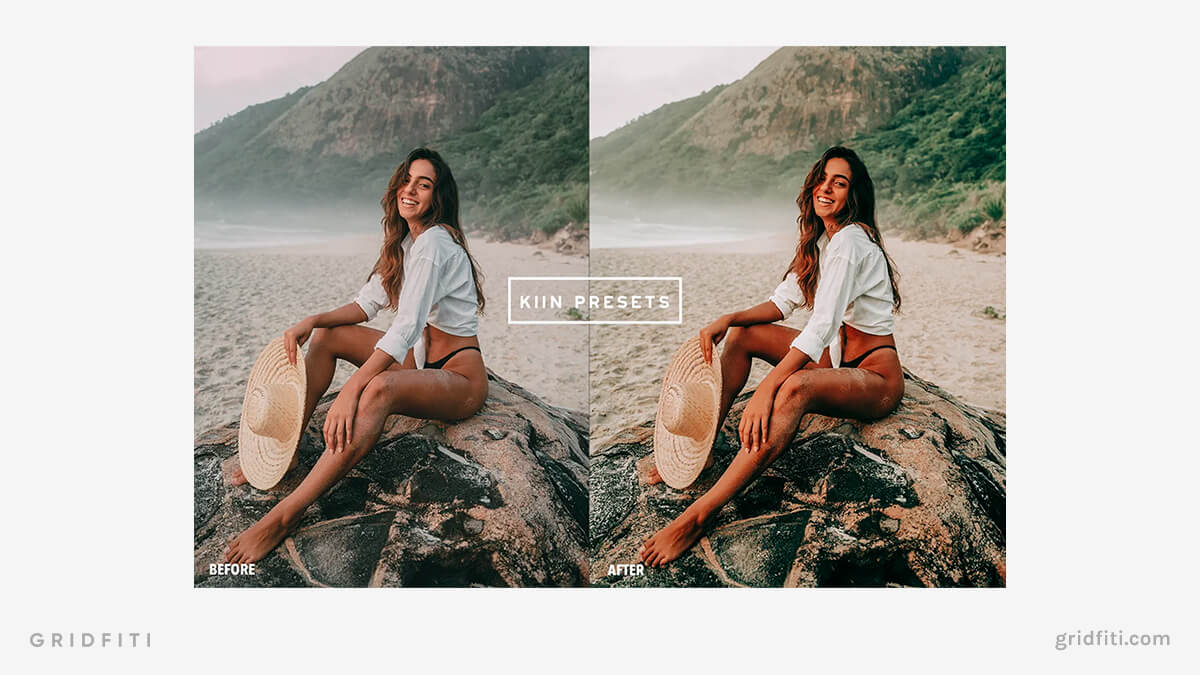 Beach Lifestyle Presets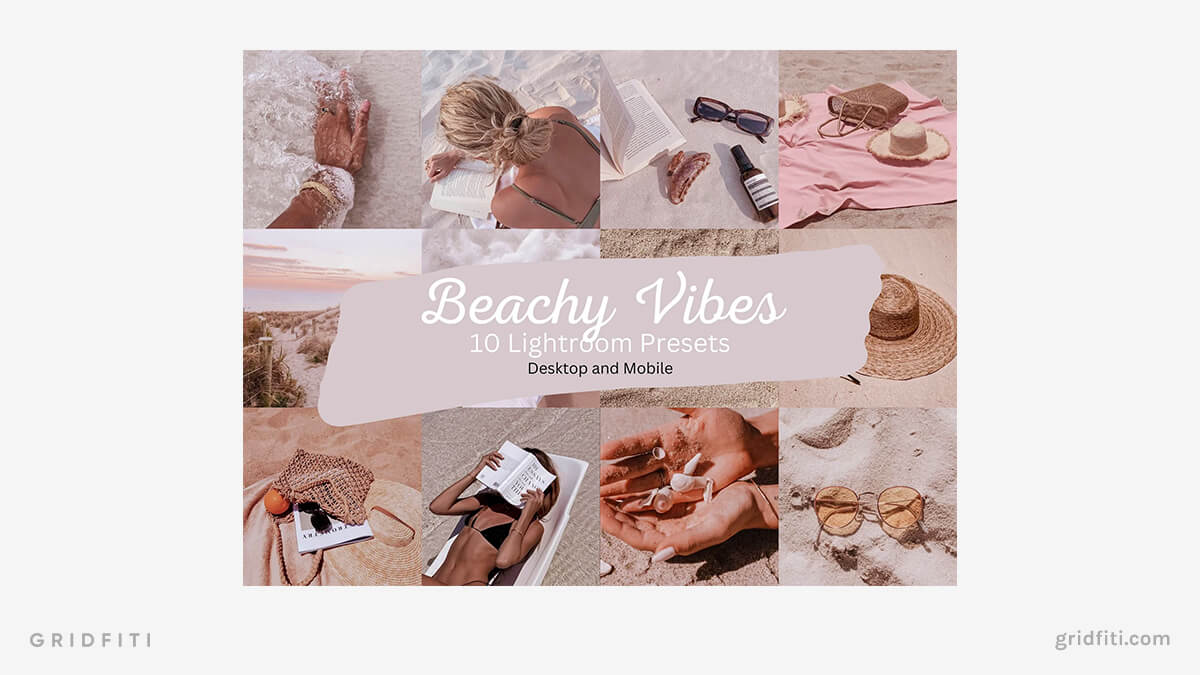 Golden Hour Presets
Some of the best photos are taken at sunset and sunrise – edit your golden hour photos with these presets, which focus on the warm gold and yellow tones in your photos, while also maintaining detail in highlights, and enhancing shadows for a dramatic effect.
Want more sunset filters? Check out our round-up of the best golden hour presets for Lightroom!
Golden Hour Lightroom Presets
10 Golden Hour Presets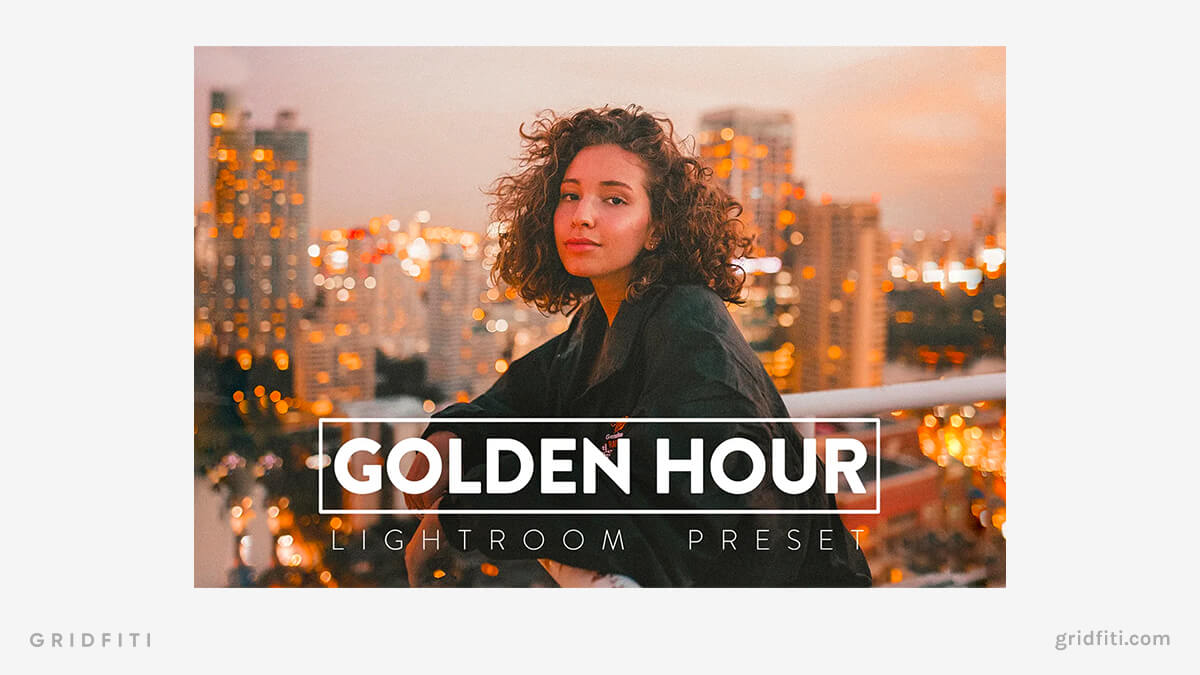 25 Golden Warmth Presets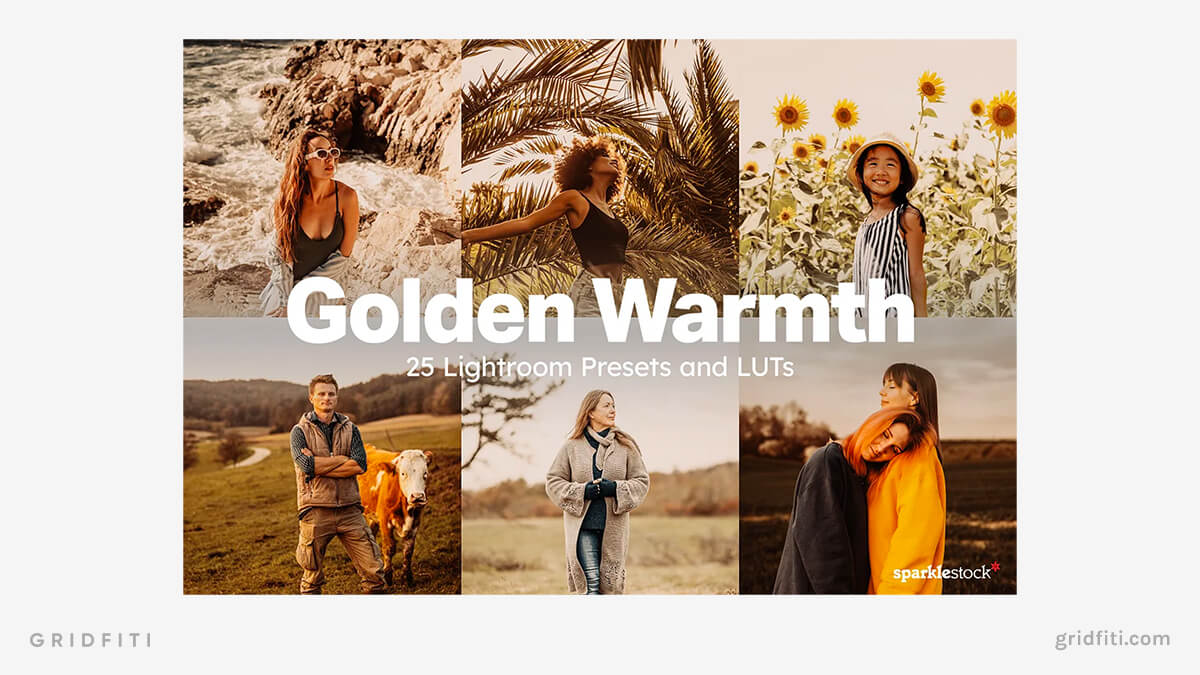 Black & White Presets
The unmistakable look of black & white can most definitely give your photos a timeless look. Add some dramatic black and white flair to your photos with these preset packs that will take the colors of your image and turn them into the perfect balance of blacks, whites, and greys – with shadows and highlights.
Kodak Black & White Presets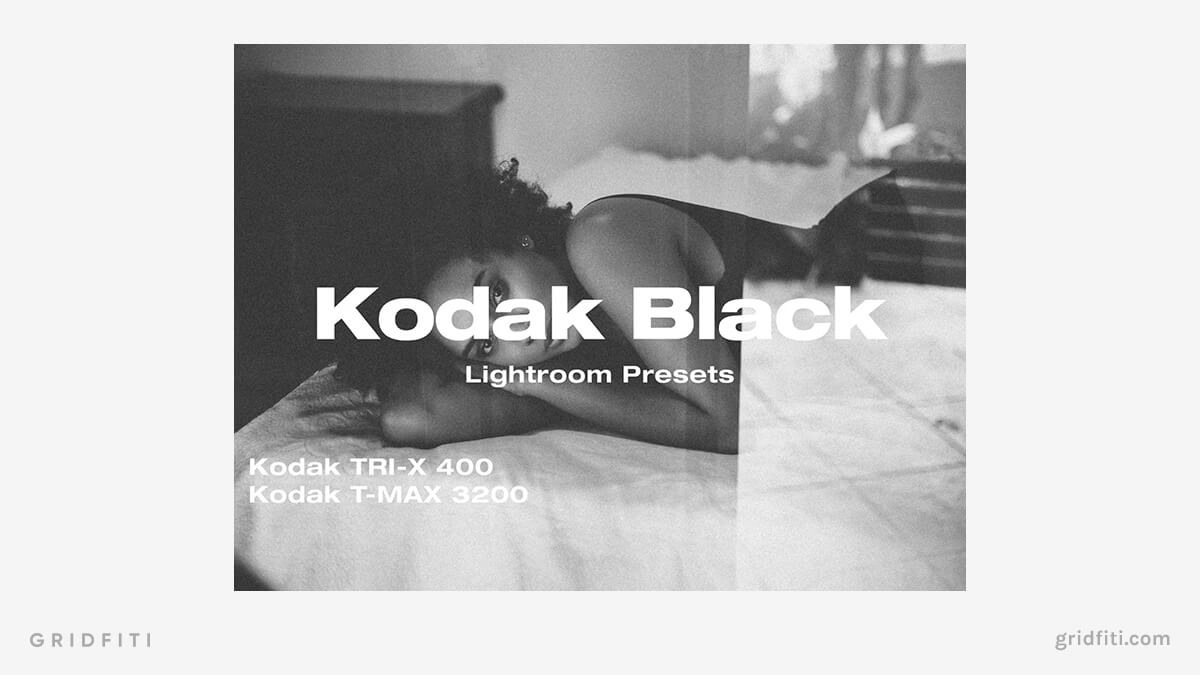 B&W Film Look Presets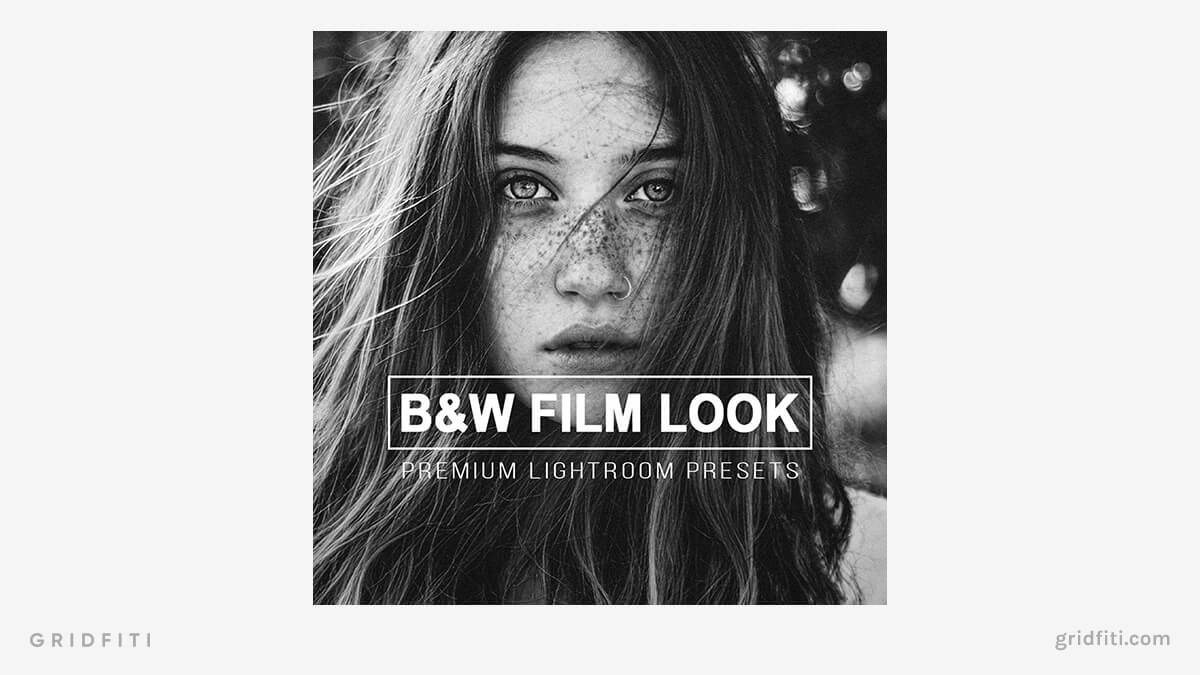 Aesthetic Fall & Autumn Presets
There's nothing like the colors of fall foliage. From oranges, reds, and yellows, this is one of the best times of the year to capture photos — and editing these photos comes with the best results as well! Whether it be portraits captured in leaves or just the colors of nature itself, edit your fall photos with these fall presets.
Want more autumn filters for your photos? Check out our list of the best fall presets and filters.
Fall Vibes Presets For Lightroom Mobile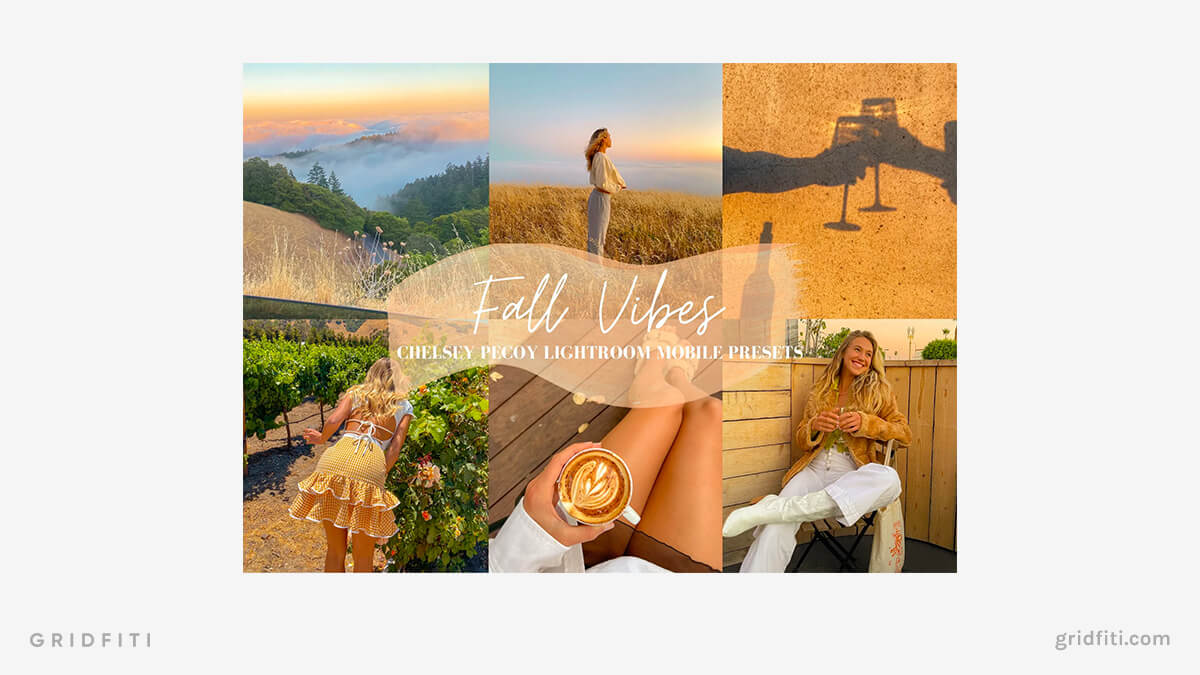 Autumn Presets for Lightroom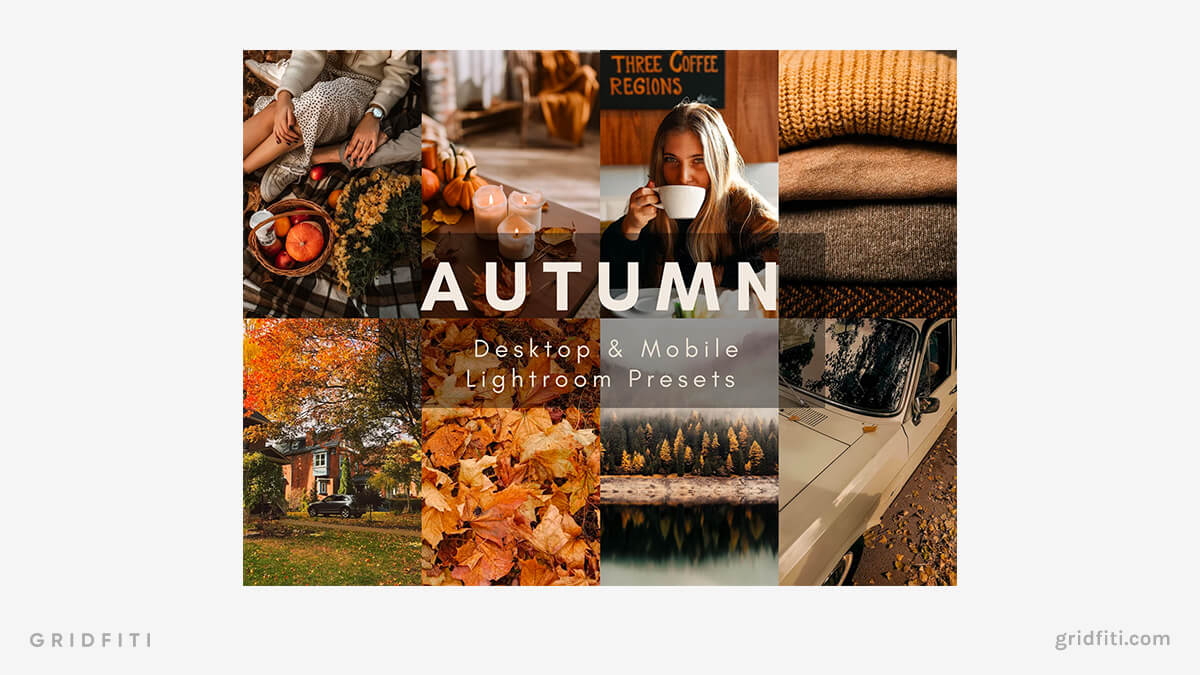 10 September Fall Lightroom Presets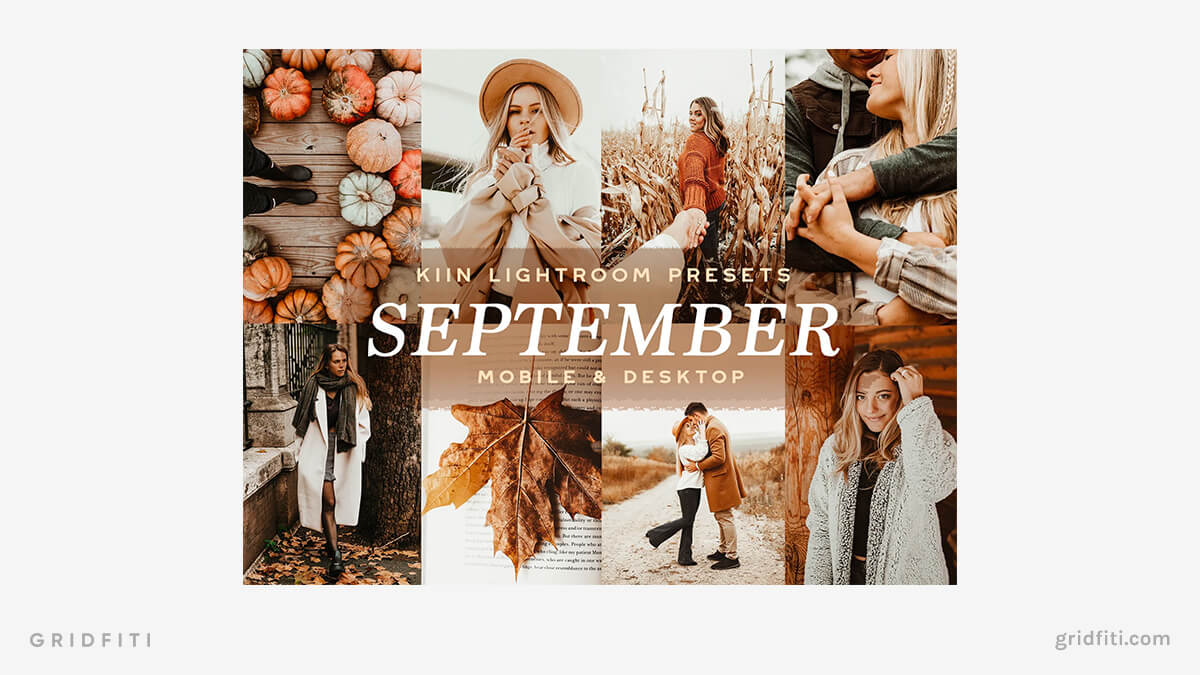 10 October Fall Lightroom Presets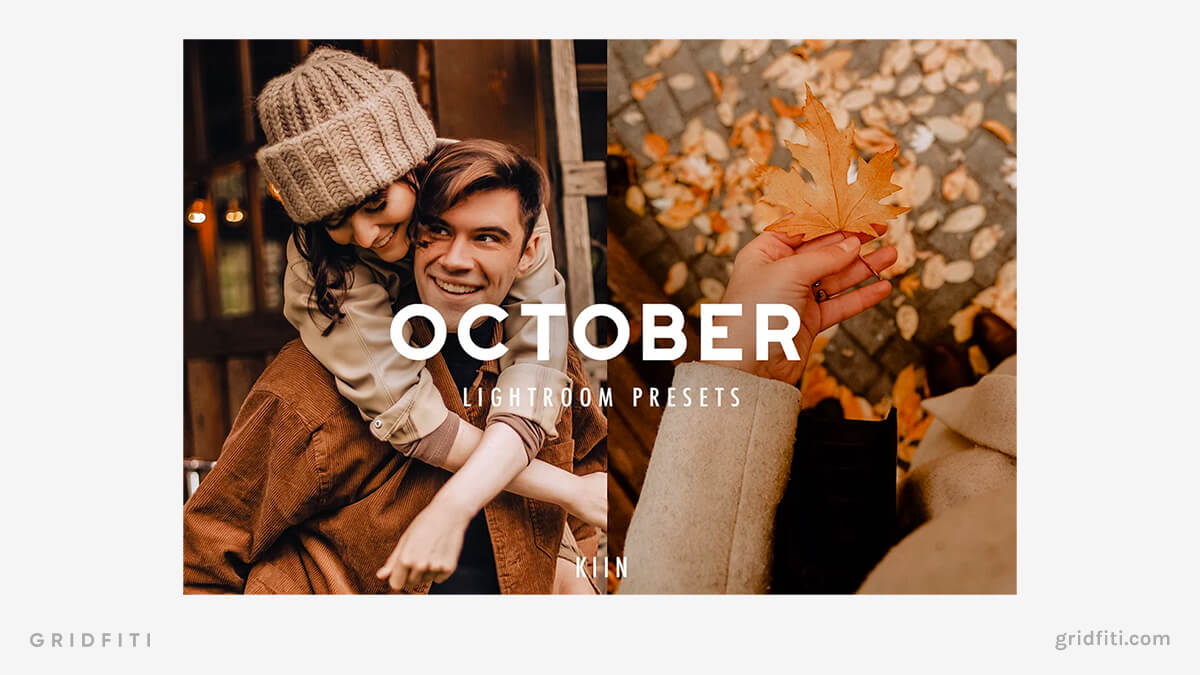 Aesthetic Nature Presets
Capturing the wonders of nature, whether it be desert landscapes, lush green forests, or cool blue icebergs, is one of the joys of photography. Check out these nature presets below to take your nature shots to the next level!
Moody Nature Lightroom Presets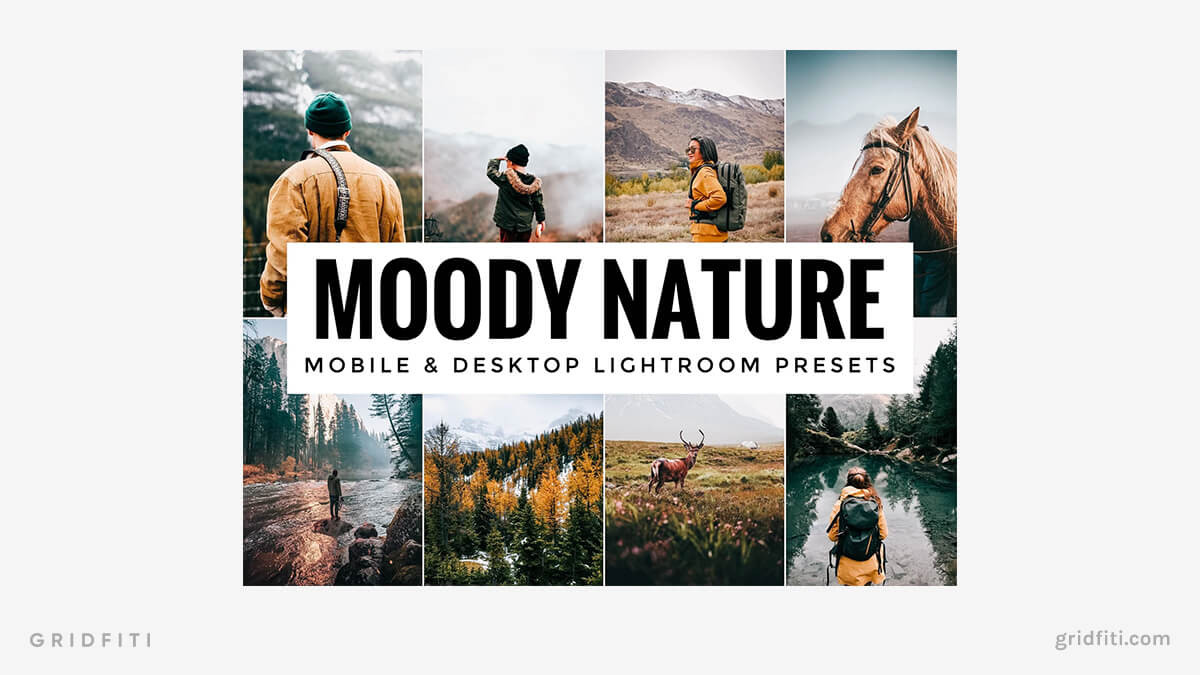 Cinematic Earthy Presets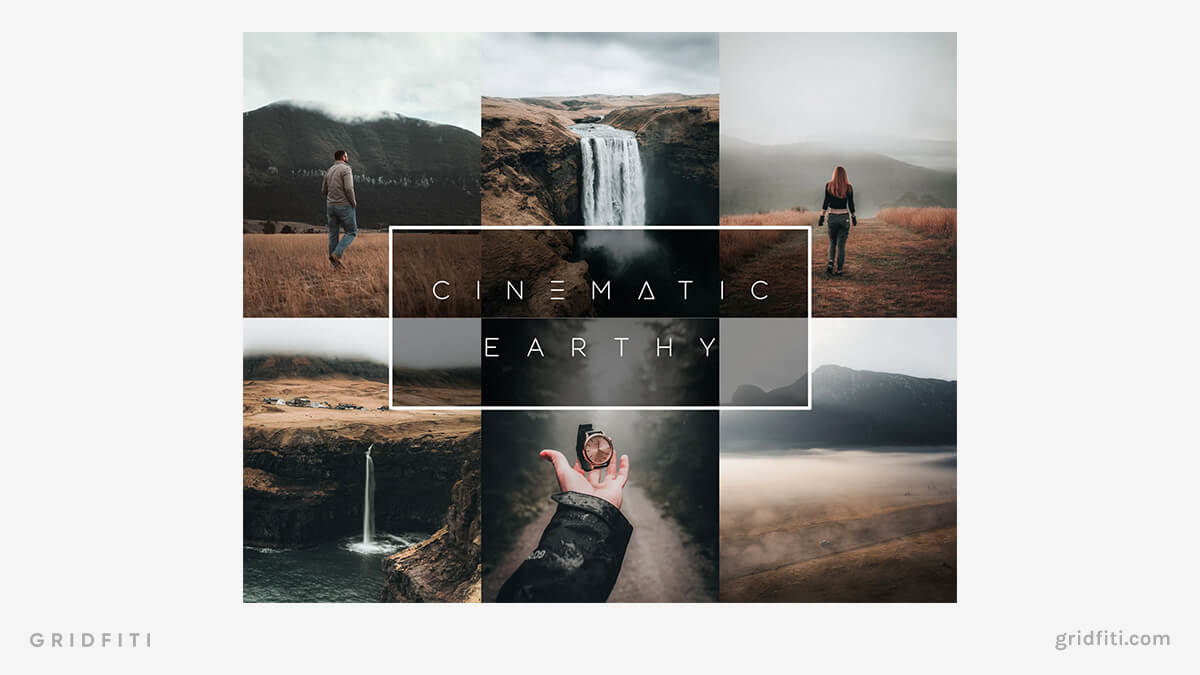 Adventure Lightroom Preset Pack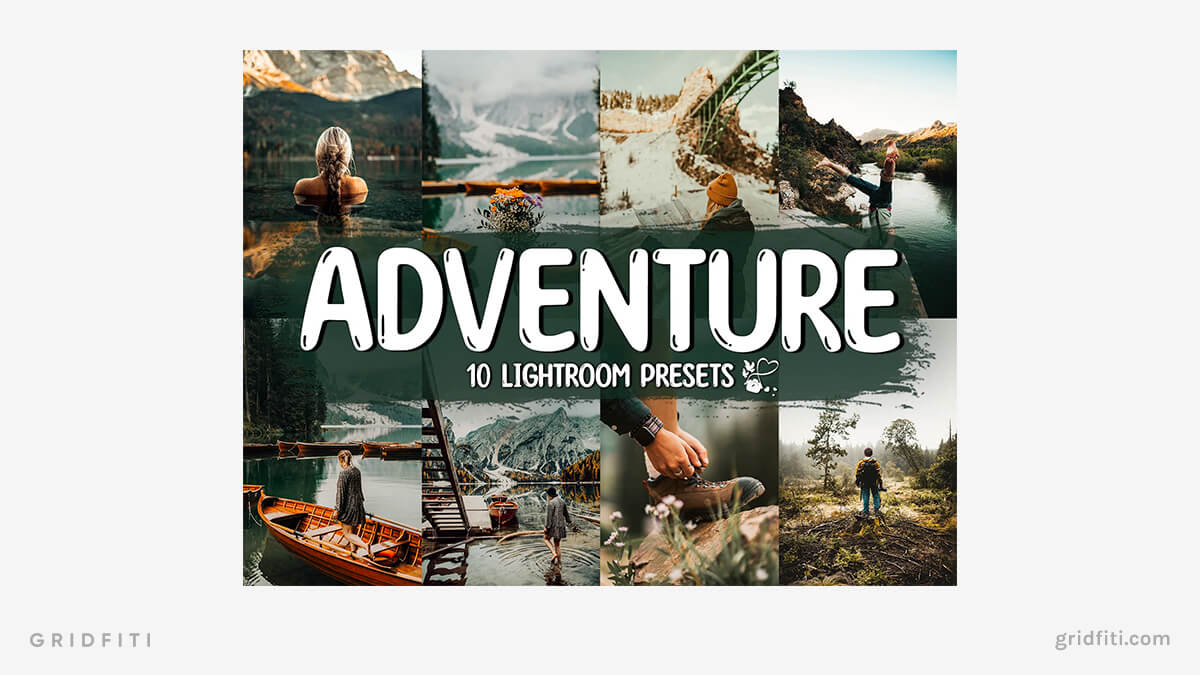 Aesthetic Ocean Presets
The blues of the ocean can sometimes use some extra oomph, and these presets are here to do just that! Whether it be capturing the surf or even underwater photos, give your ocean photos that extra edge with these ocean presets. As a result, you'll find your blues upped a notch, highlights and shadows balanced, and your ocean photos popping!
Ocean Blues Lightroom Presets Pack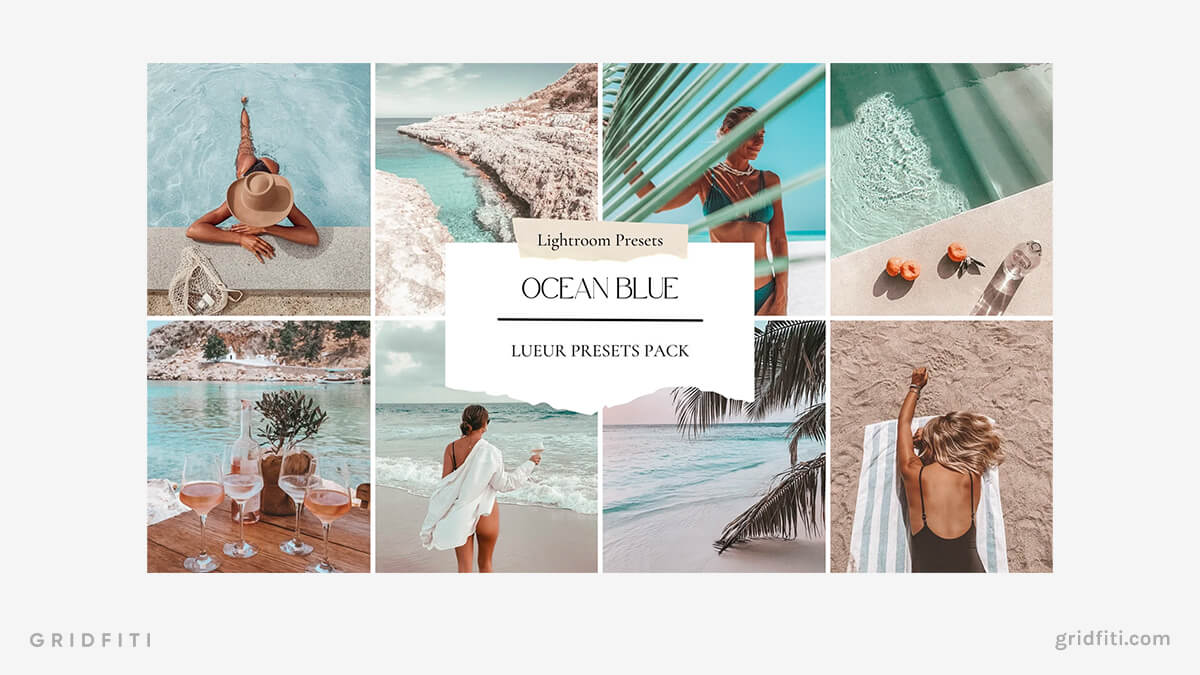 Aesthetic Ocean Presets for Bloggers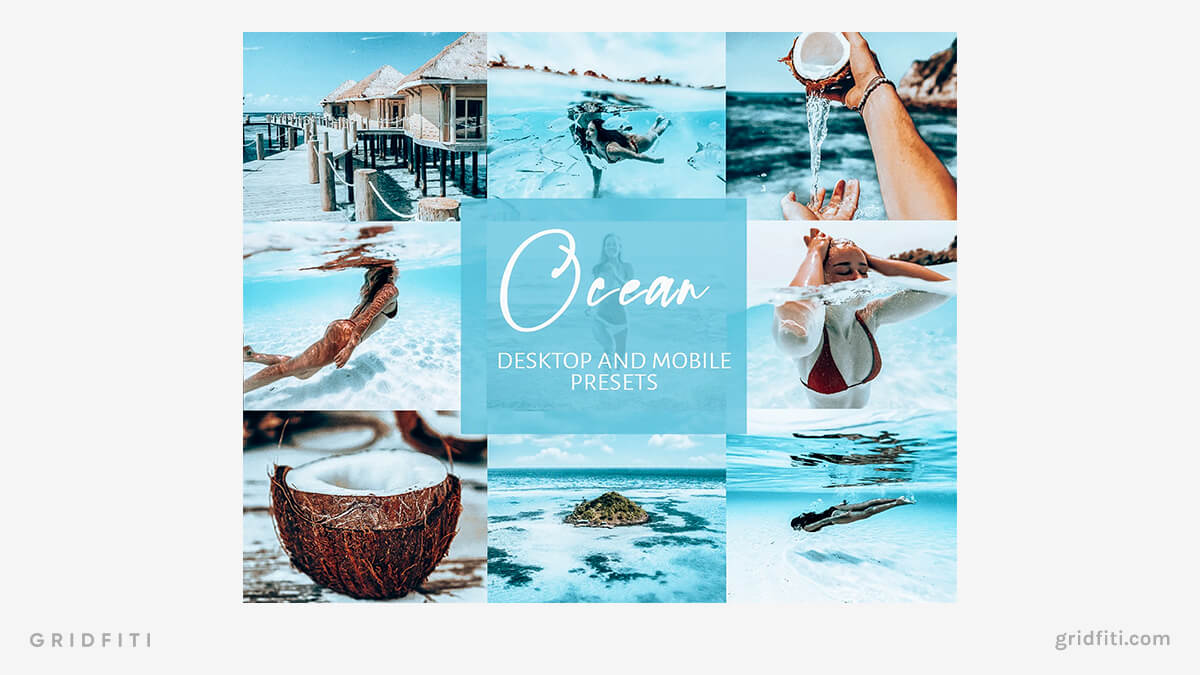 Which of these aesthetic presets will you get started with? Are there any other types of aesthetic presets we're missing? Let us know in the comments below!
Gridfiti is supported by its audience – when you buy something using the retail links in our posts, we may earn a small commission at no additional cost to you. Read more about our affiliate disclaimer.