Cinema is one of the greatest sources of inspiration in photography – whether it be how shots are composed and captured on digital or film, or how they're lit and colored.
The range of cinematic looks can vary widely: different color palettes achieve different moods, and certain lighting treatments create distinct looks. Between all of the options that are out there, it can get tricky to see which cinematic style you want to apply to your photography. Look no further than our list of the best cinematic Lightroom presets to transform your photos into the iconic looks we find in movies!
Want more preset guides and tips? Check out our several other preset blog posts, and join our mailing list below!
Cinematic Preset Bundle (Roger Deakins Style)
Looking like something out of the works of Roger Deakins, we love this Cinematic Preset Bundle – which includes beautiful color treatments that work best in natural lighting (just as Roger would apply). Choose from blue hour, moody forest, cinematic green tints, warm tints, and more!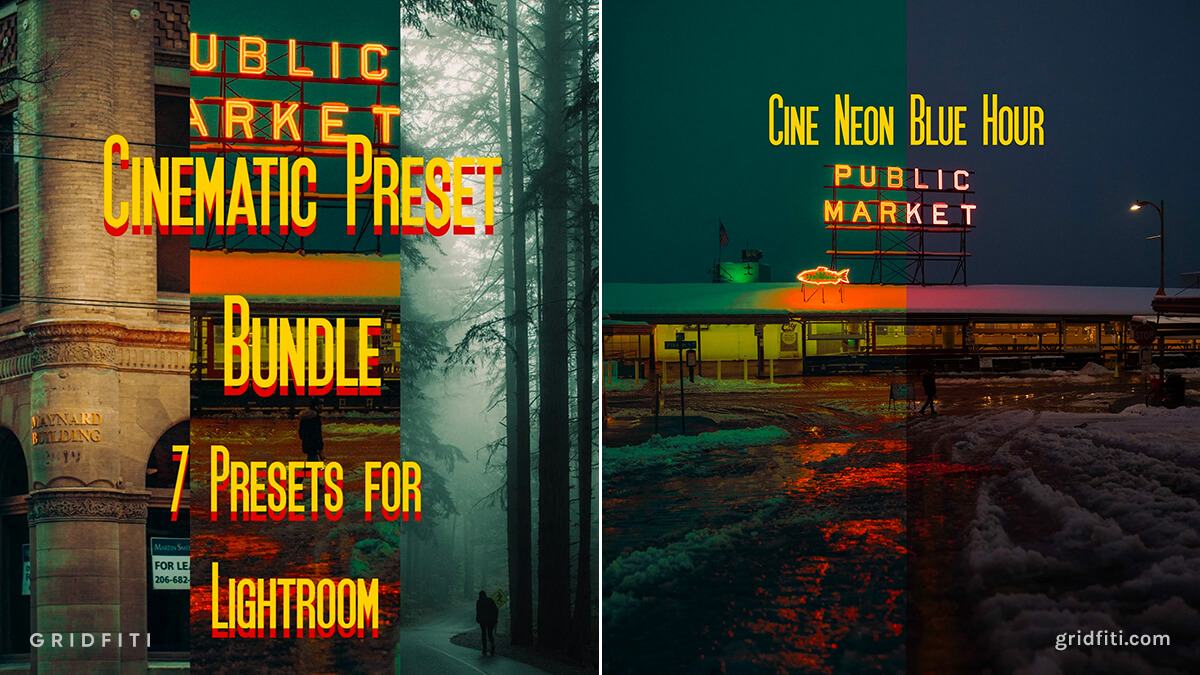 Cinematic Wedding Film Presets
This cinematic wedding film preset will give your photos a distinct vibrant, retro look reminiscent of a Wes Anderson film. The increased golds, oranges, blues are often a method found in scenes of passion, love and euphoria – so add this look to your photos with this preset pack! Even if you're not shooting wedding photography, the tones and grain of this preset pack create the perfect nostalgic cinematic look.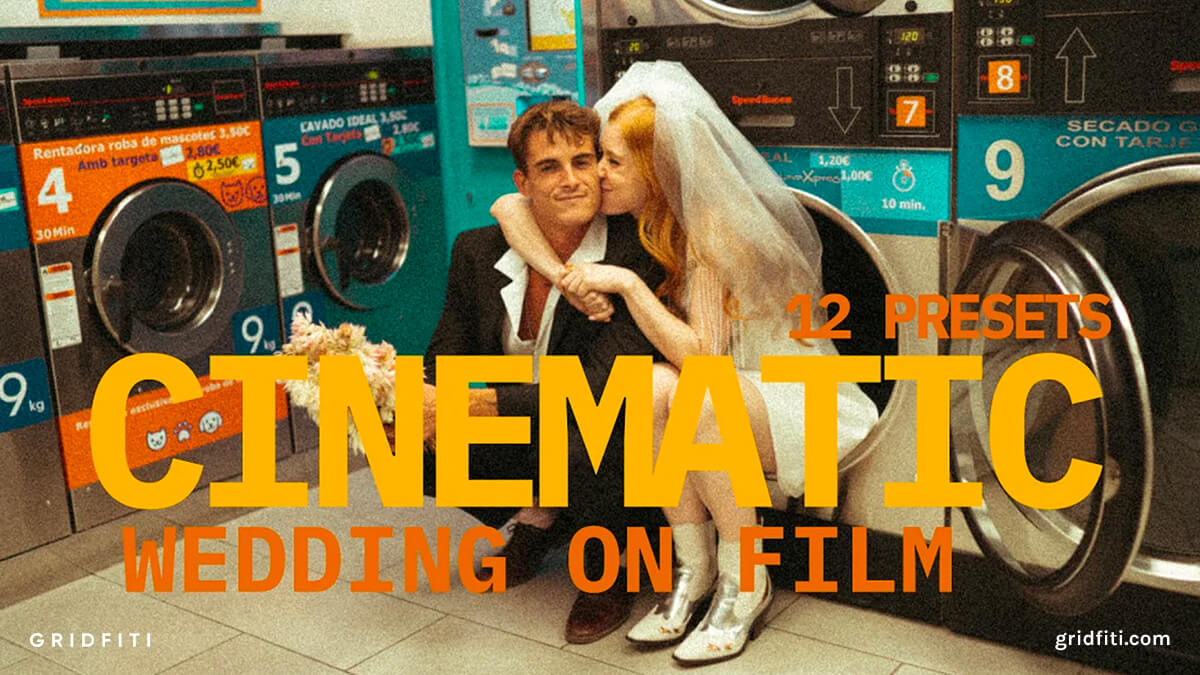 Cinematic Preset Pack With Dynamic Colors
This cinematic preset pack is the one to accommodate all. The dynamic color range within the edits are suitable for anything along the color temperature spectrum. Choose to edit your portraits, landscape, city, or nature shots with just a click of these presets to enhance them into a beautifully balanced cinematic edit.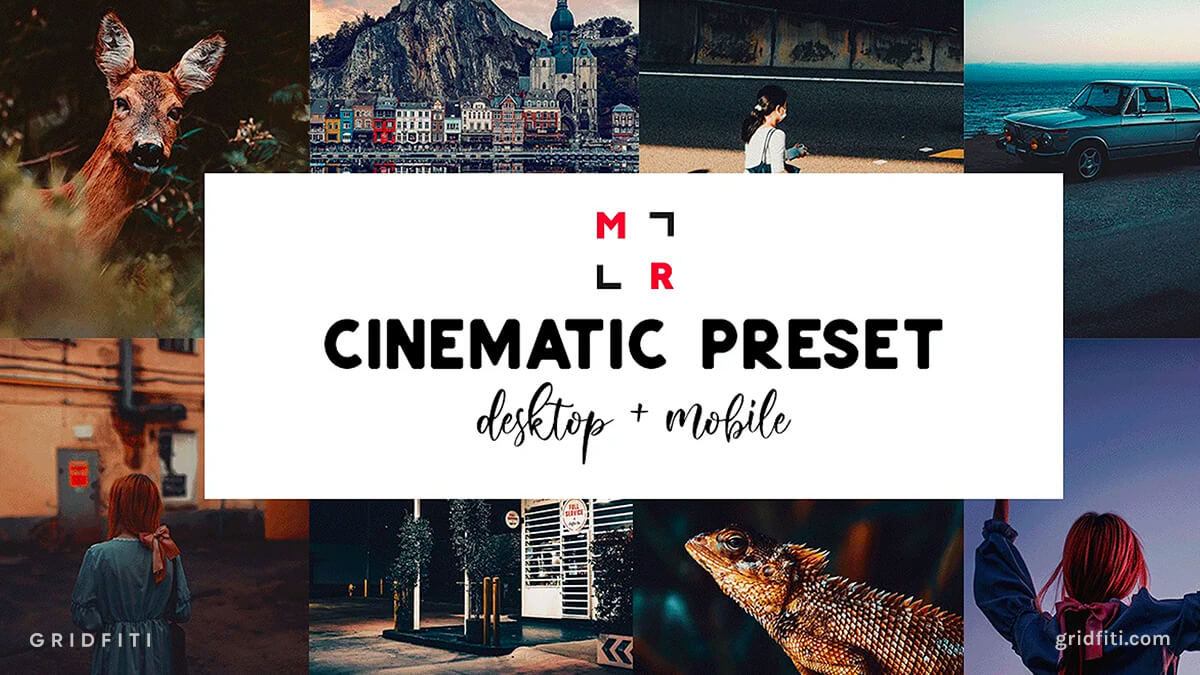 Cinematic Film Presets for Lightroom Desktop & Mobile
Now for a rich darker and grittier look for night or a muted calm look for the day, this cinematic film preset pack takes inspiration from cinematic films turned to photographic film, such as CineStill 800T.
Photos in low light will receive a darker treatment, with highlights and reds being enhanced, while photos in daylight will be taken back on their saturation with warmer reds, golds, and oranges being accentuated. Check it out for yourself!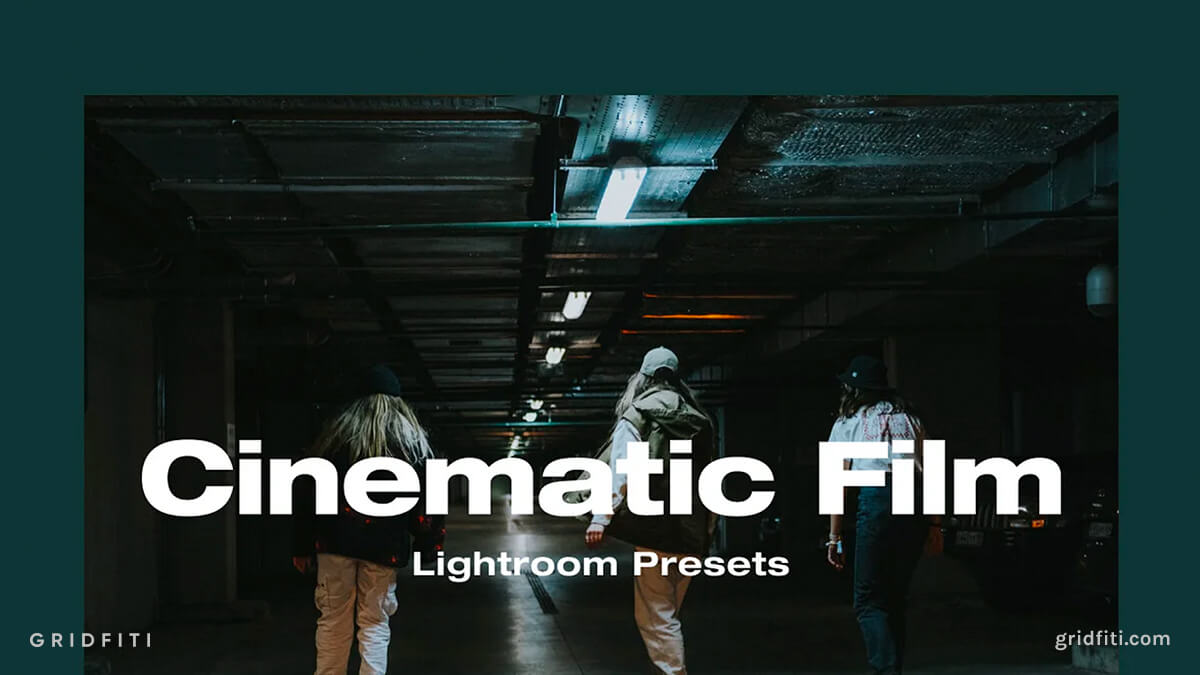 Vintage Cinematic Look Presets
This dreamy vintage look reminiscent of a PT Anderson film will bring your photos back to the 70s and 80s. The presets here were even tested to work with different lighting and color treatments. Capture yourself in a vintage car with a vintage outfit and some colorful sunglasses, and apply these presets to give your photos a dreamy, vintage cinematic look.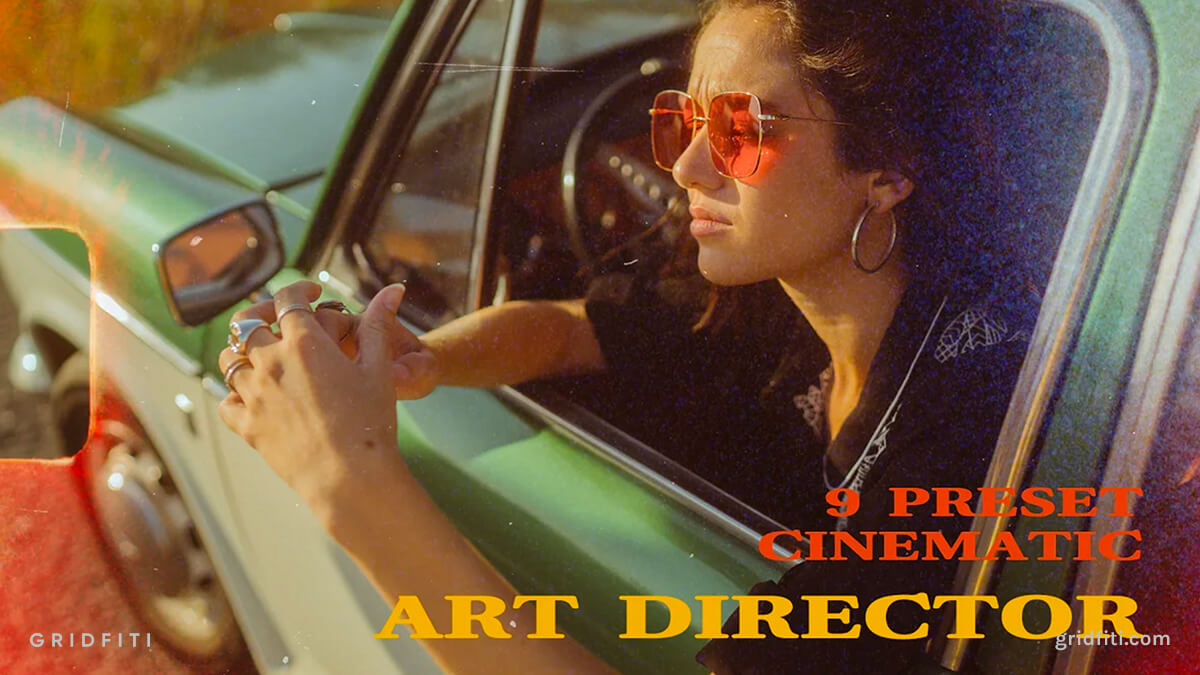 Warm Golden Cinematic Lightroom Presets
This cinematic preset pack will take the warm tones of your photos and make them the focus – while desaturating other colors and adding a rich contrast to your shadows. It's a premium look that works well across portrait, landscape or lifestyle captures.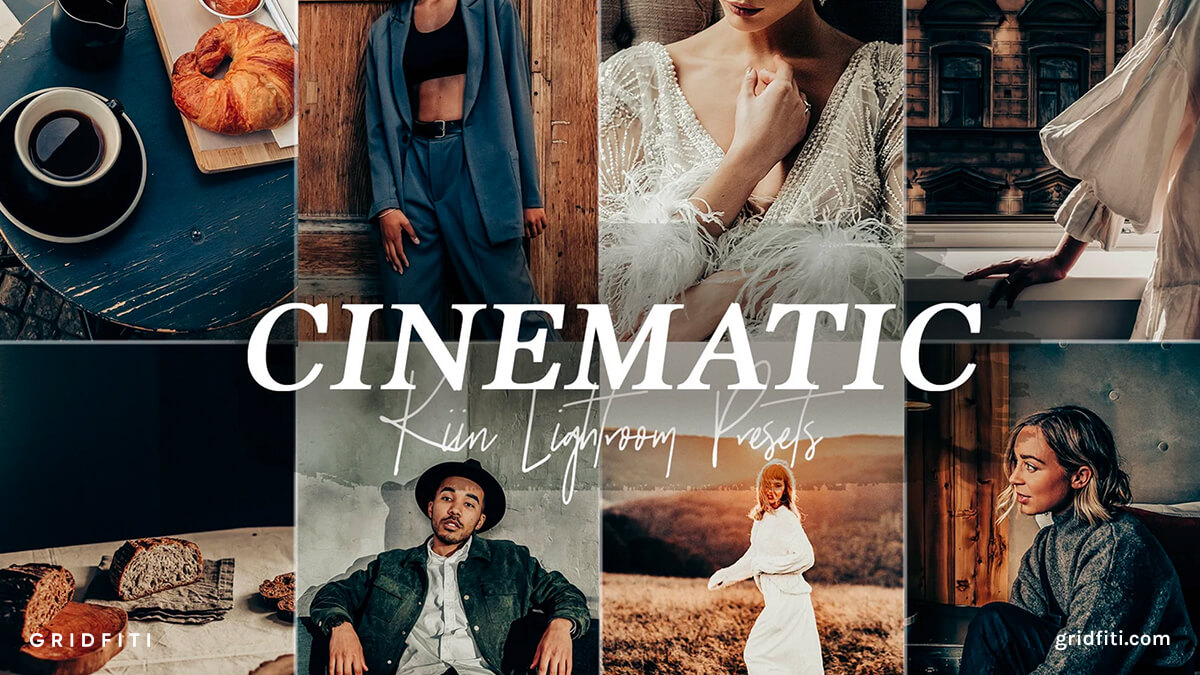 Premium Cinematic Film Presets
Check out this professionally designed cinematic preset bundle, created to dramatically enhance the mood and style of your photos into cinematic art. Choose from the 10 included presets, packed with an array of muted tones to more vibrant tones – along with punchy contrast. Let the edit transform your photo, and even adjust the strength of the edit with the intensity slider.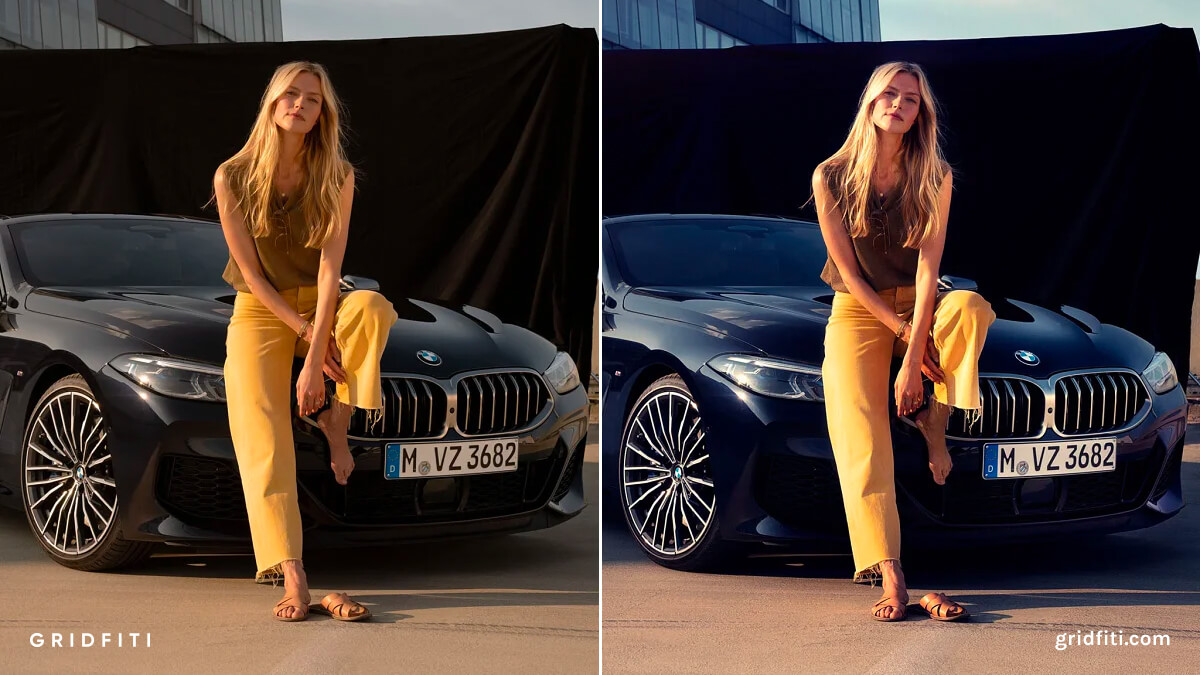 Which one of these cinematic presets is your favorite? Are there any you're going to use with your photography? Let us know in the comments below!
Gridfiti is supported by its audience – when you buy something using the retail links in our posts, we may earn a small commission at no additional cost to you. Read more about our affiliate disclaimer.