Are you looking for a way to enhance the look of your indoor spaces in your photos? Having a hard time getting the edits just right to bring out the best of those interior shots? Look no further than Lightroom presets for indoor photography!
These presets are designed to adjust lighting, color, contrast, and more to make beautiful interior photos. They're versatile and can be used across a wide array of applications, such as real estate, architecture, and overall interior design photos. Check out our picks for the best indoor Lightroom presets to get started!
Want more preset guides and tips? Check out our several other preset blog posts, and join our newsletter below!
Minimalist Interior Lightroom Presets
Who doesn't love an all-white minimal aesthetic in their interior photos? Check out these interior mobile and desktop Lightroom presets to do just that! They're perfect for wide open, minimally designed spaces with tones of black, brown, and beige incorporated into the decor. It's the simplest approach for interior photos that work for that aesthetic in particular. Give it a try with your interior photos!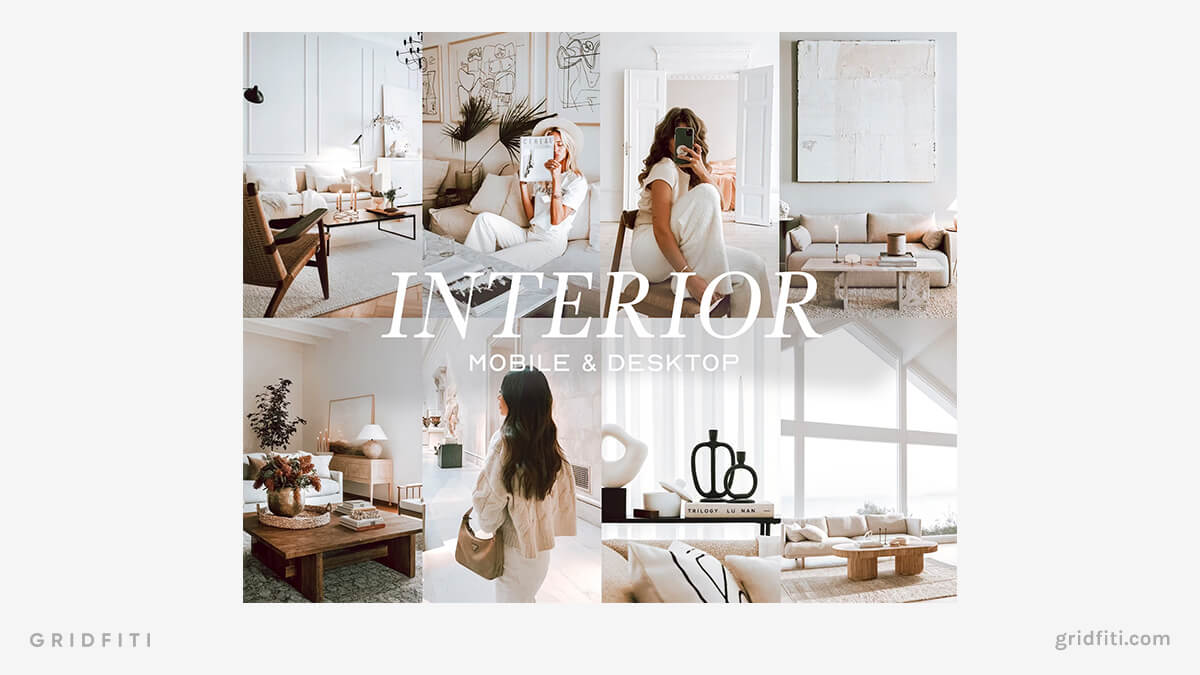 Creamy Home Interior Lightroom Presets
Give your grand and airy interior photos a creamy, bright, and soft feel with the Creams Lightroom preset pack. Equipped with 5 presets for desktop and mobile, these presets will take the whites in your photos to a soothing and calm creamy shade. They're perfect for minimal spaces with lots of light and small statement pieces.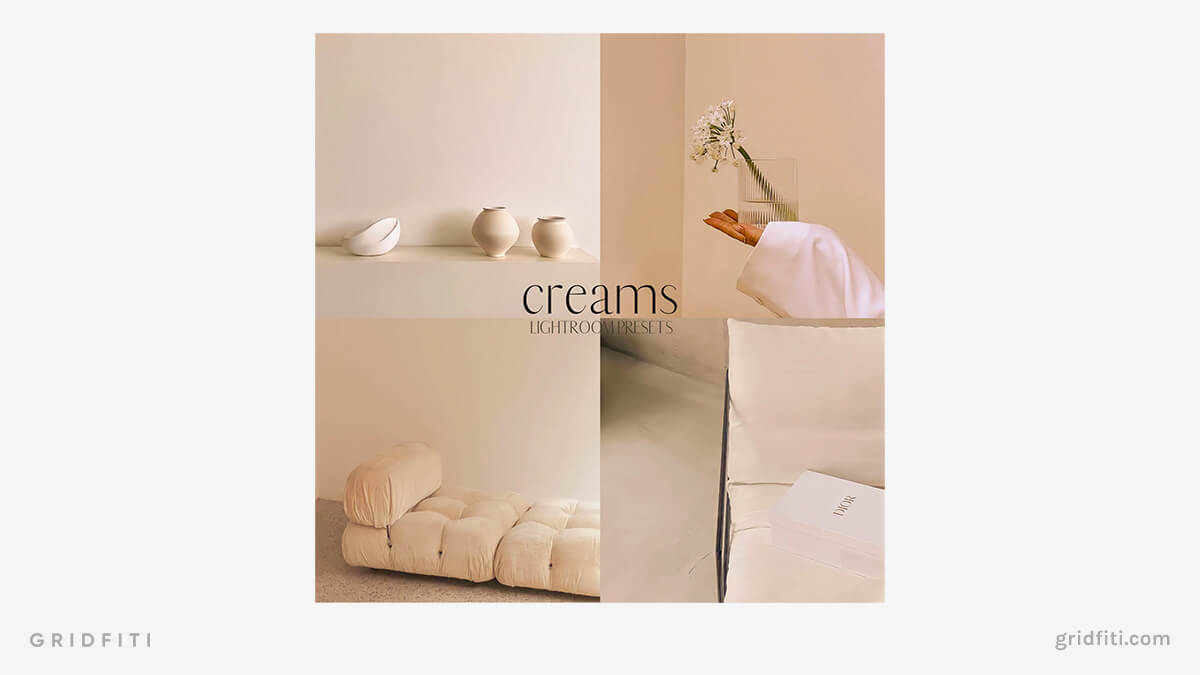 Bright & Airy Interior Presets
A bright and airy approach to indoor photos is one we can get behind! Just like this beautiful Interior mobile and desktop preset pack, which is designed to work with the many colors found within your space. From earthy greens and browns to rich blacks and blues, this 10 preset pack will do just the job for any interior look!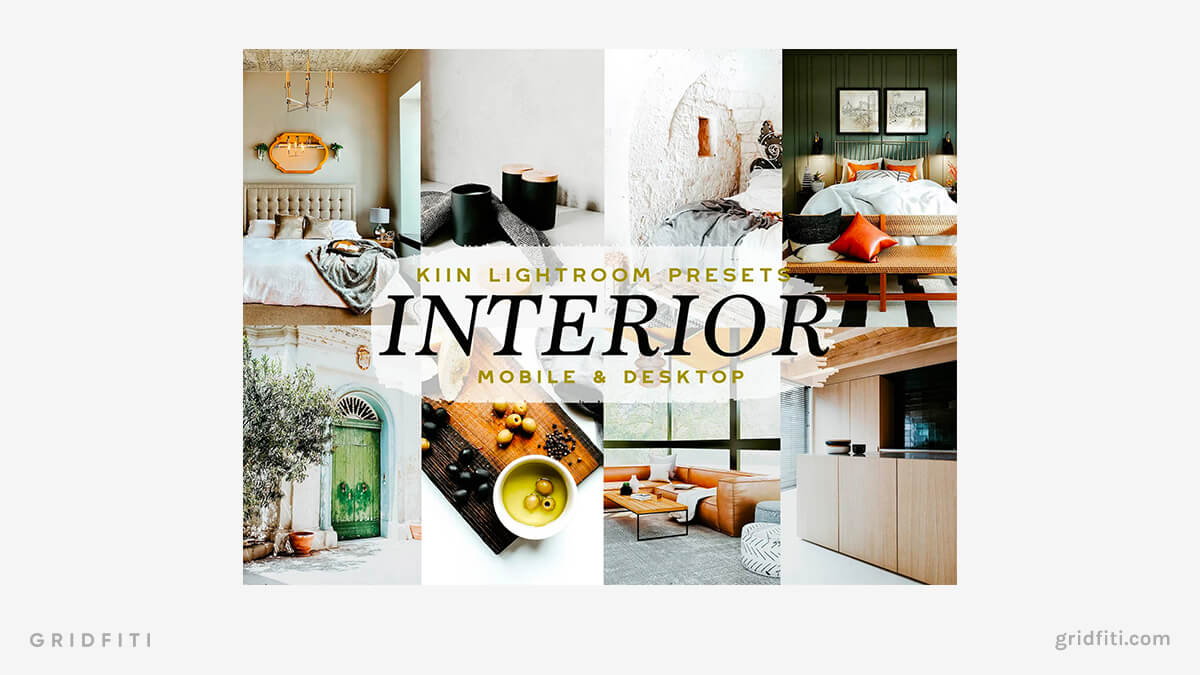 Moody Darks Interior Lightroom Presets
The common look around most home interior presets is usually bright, white and nothing more – and the Moody Darks Interior Preset Pack decides to change that up! It tackles bright and airy interior spaces with a reduction in exposure and whites, with color grading creating an earthy-beige look. That, coupled with enhanced blacks and faded shadows creates this soft moody dark look. Give it a try with your interior photos, and check out our round-up of moody presets for more like it.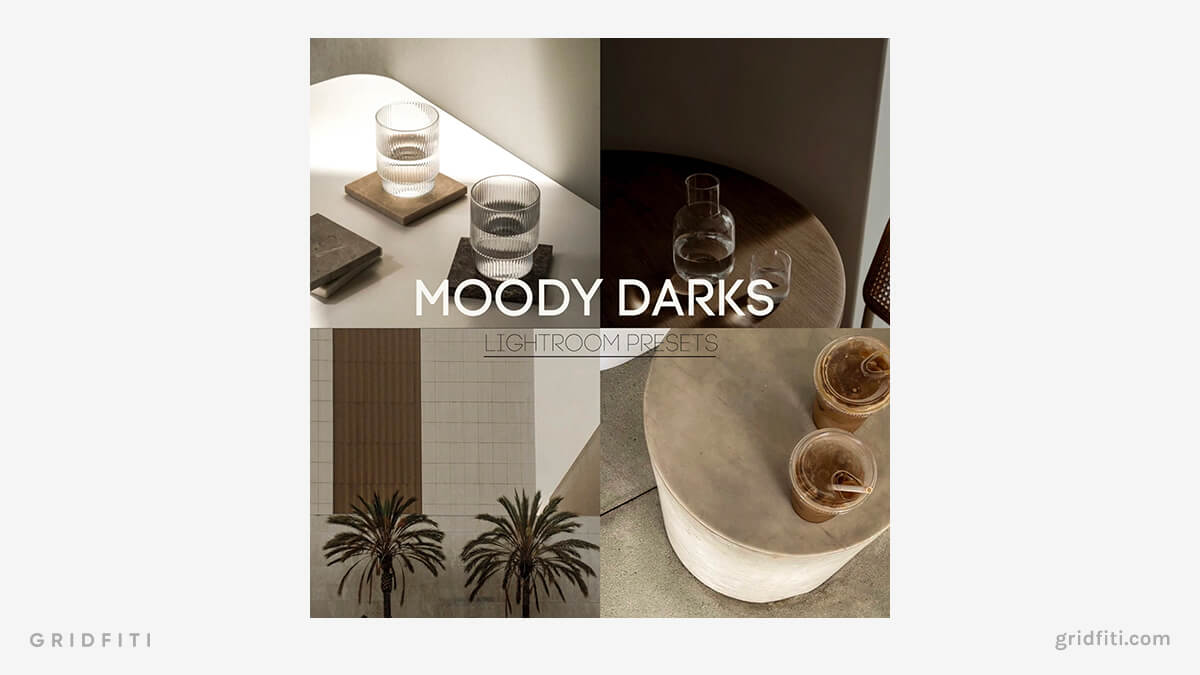 Moody Interior Presets
Darken up the vibe with these moodier interior presets! With a set of 10 presets for desktop and mobile, this preset pack aims to add some punchiness and contrast within the open and airy space of your interior setup. We love the approach to sharpness, shadows and overall contrast that is created when you apply this to your photos, so give it a go to bring that moody vibe to your interior shots!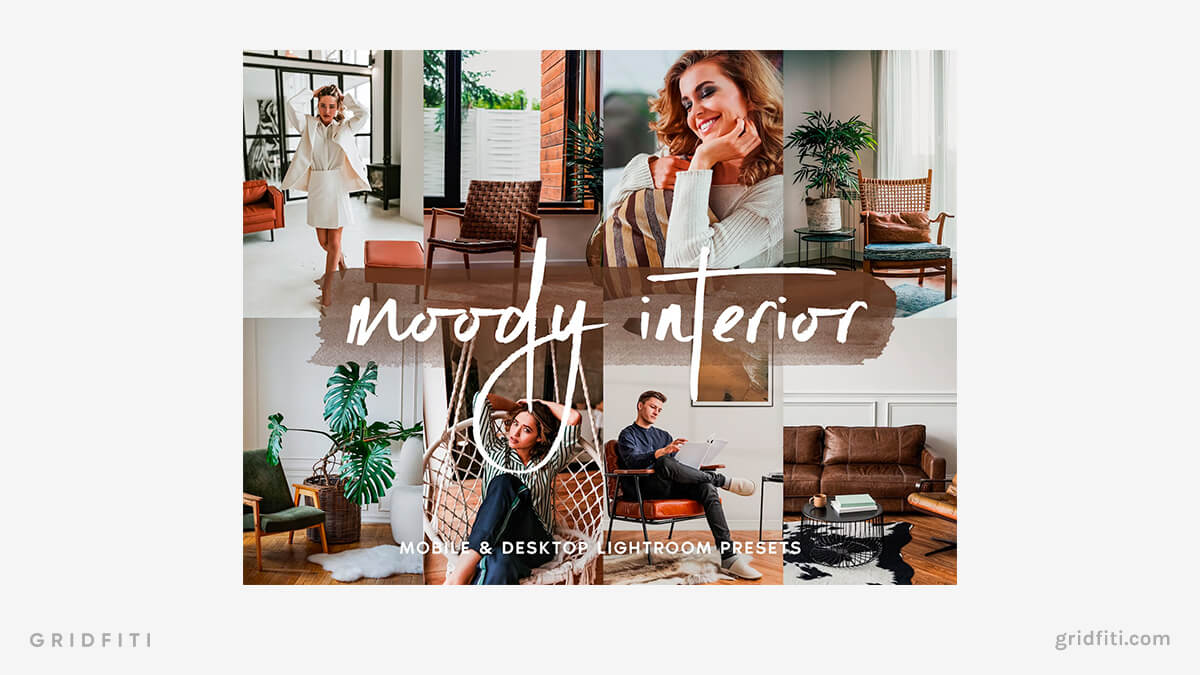 Boho Home Lightroom Presets
The creative and colorful looks often associated with boho come alive with these 10 presets! Transform your home photos into a warm bohemian look with attention to detail with the earthy tones, texture and softness.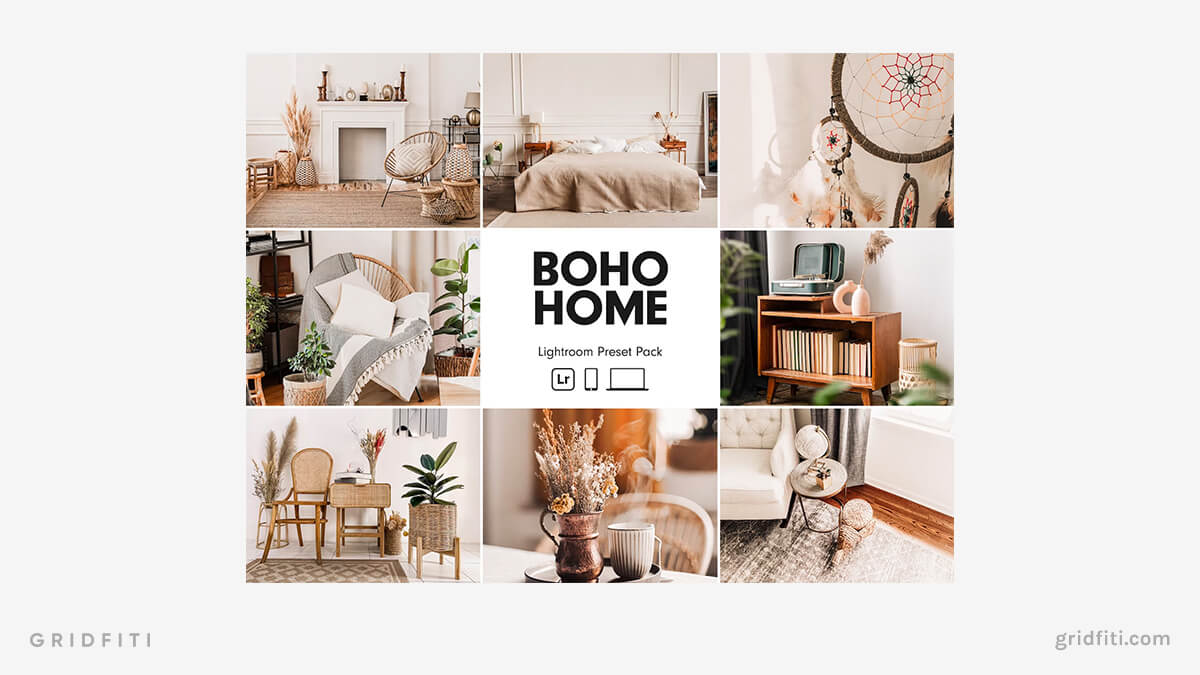 Warm Home Lightroom Presets
The Home Lightroom preset pack will not only give your interior the bright and airy look we're all familiar with, but will also add hints of warmth to your photos. Use it to create a cohesive look with your indoor photos and watch the brightness get balanced with a splash of warm beiges and browns.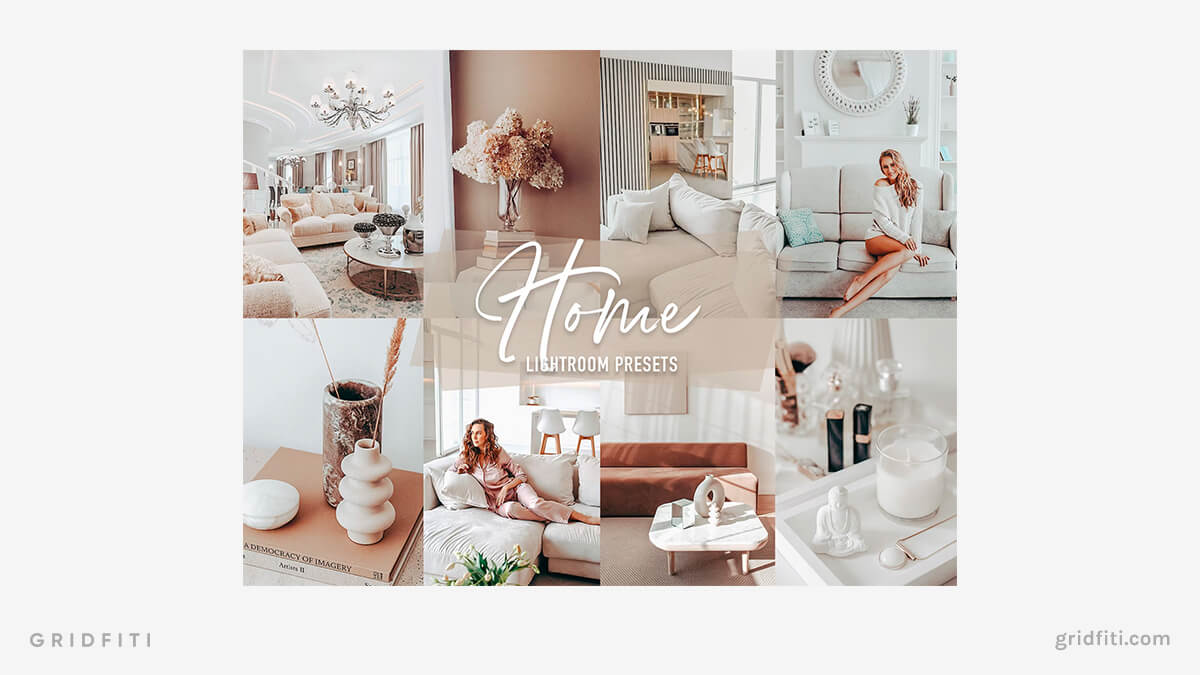 Tidy Home Presets
These tidy home presets are designed to work with your indoor photos to give off a clean aesthetic. It includes 10 presets for desktop and mobile — and they focus on brightening up your photos while adding contrast to your decor. Image softness is balanced to give your photos a calming feel, bringing together the perfect tidy look for your indoor pics!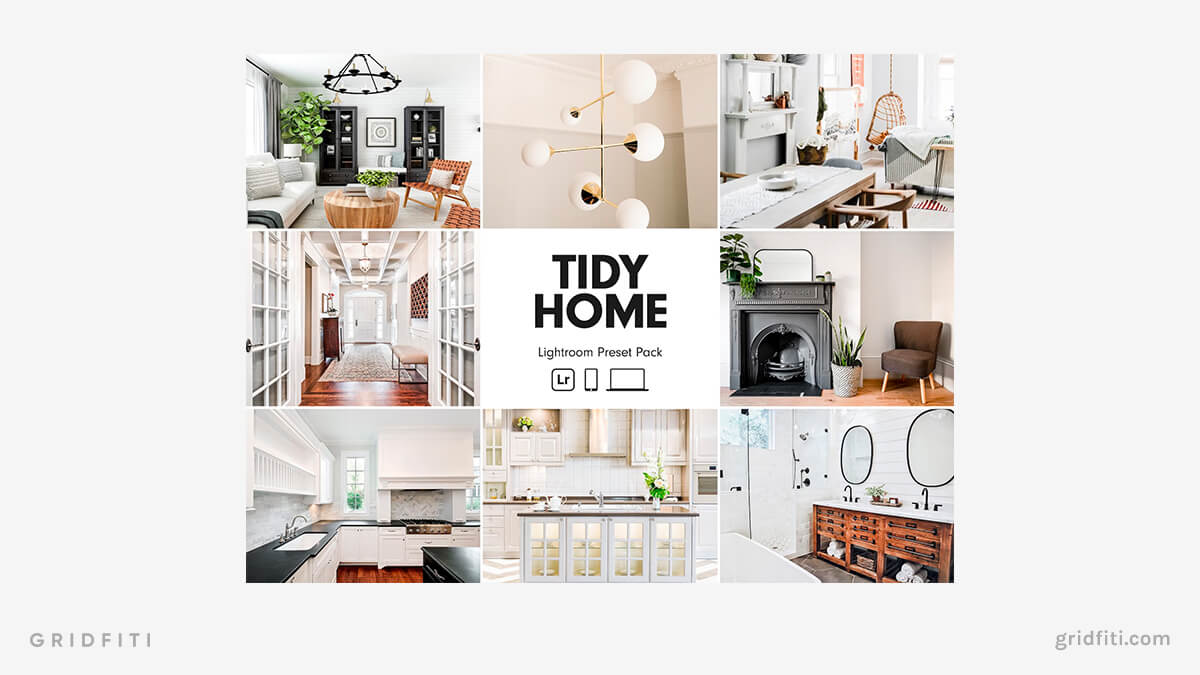 Rustic Airbnb Photography Lightroom Presets
With Airbnb listings, photos are everything. Make your listing's interior pop with these rustic Airbnb Lightroom presets! Choose from the 8 presets for desktop and mobile to modernize your listing photos — and make them look warm, cozy, and clean. Give it a try to refresh your Airbnb listing!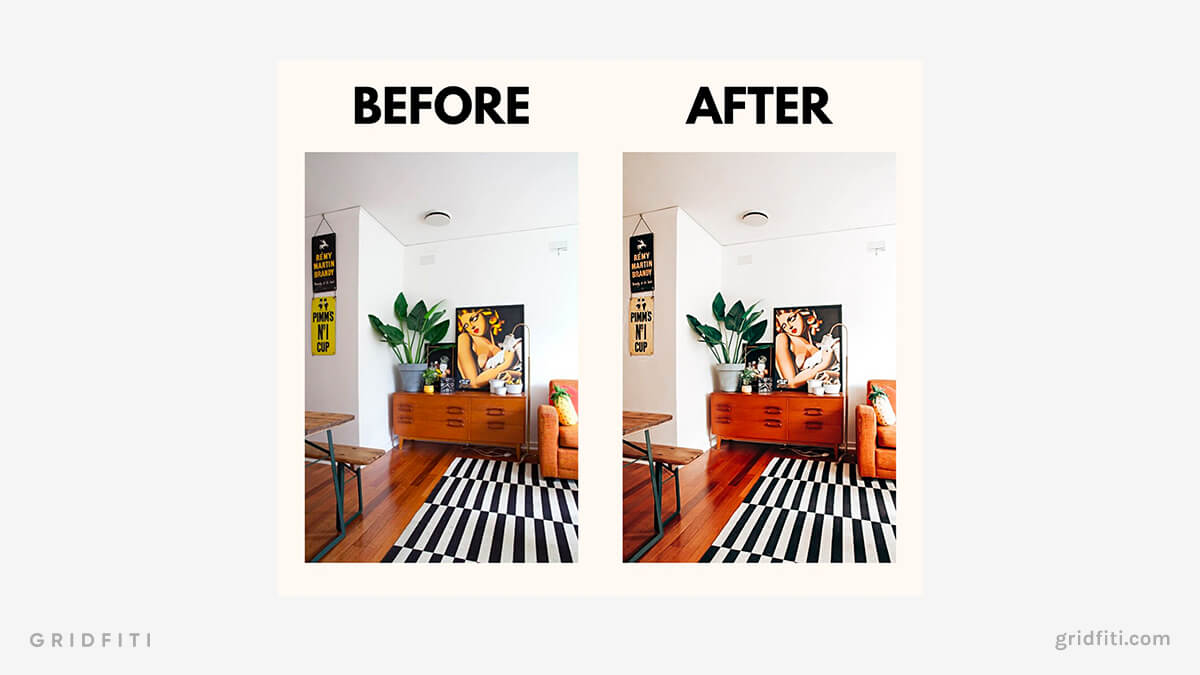 Warm Bohemiam Interior Presets
Another creative and unique aesthetic pack for interiors with bohemian design and decor – the Warm Bohemian Interior preset pack features 10 presets for both desktop and mobile. Whether you're capturing your furniture, plants, or decor pieces, these presets will elevate the look of your bohemian decor!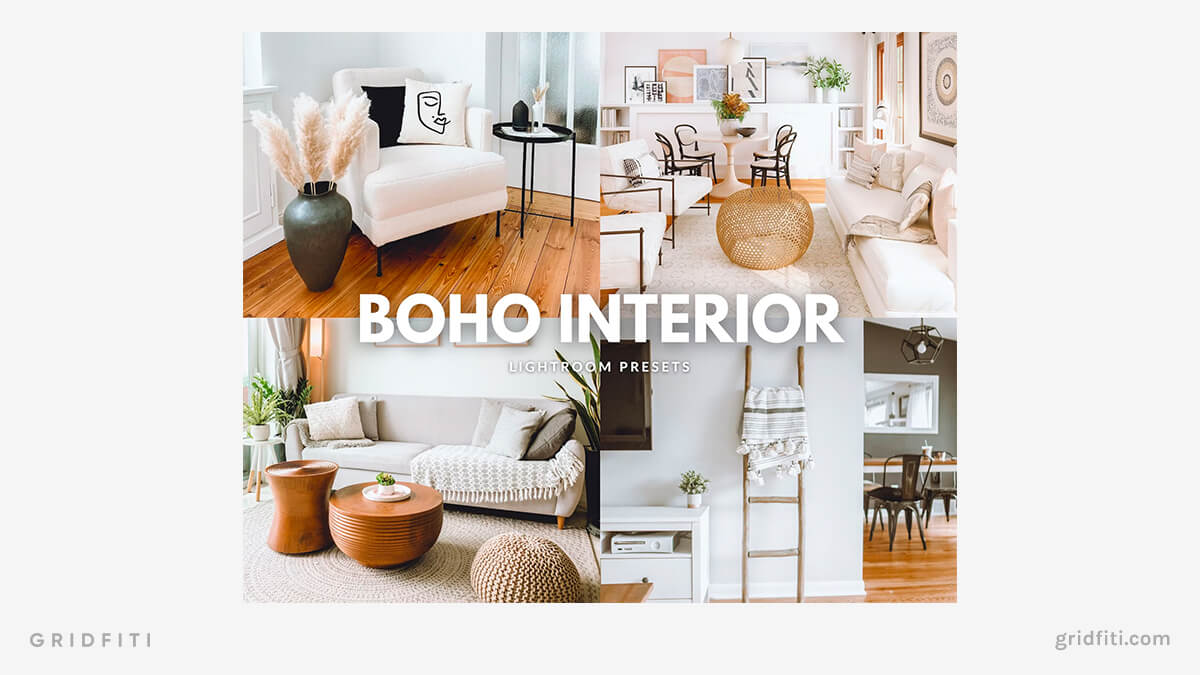 Free Indoor Lightroom Presets
Want to experiment with your indoor photo editing style before spending on preset packs? Try out these starter free indoor Lightroom presets!
Maison de Pax Free Interior Preset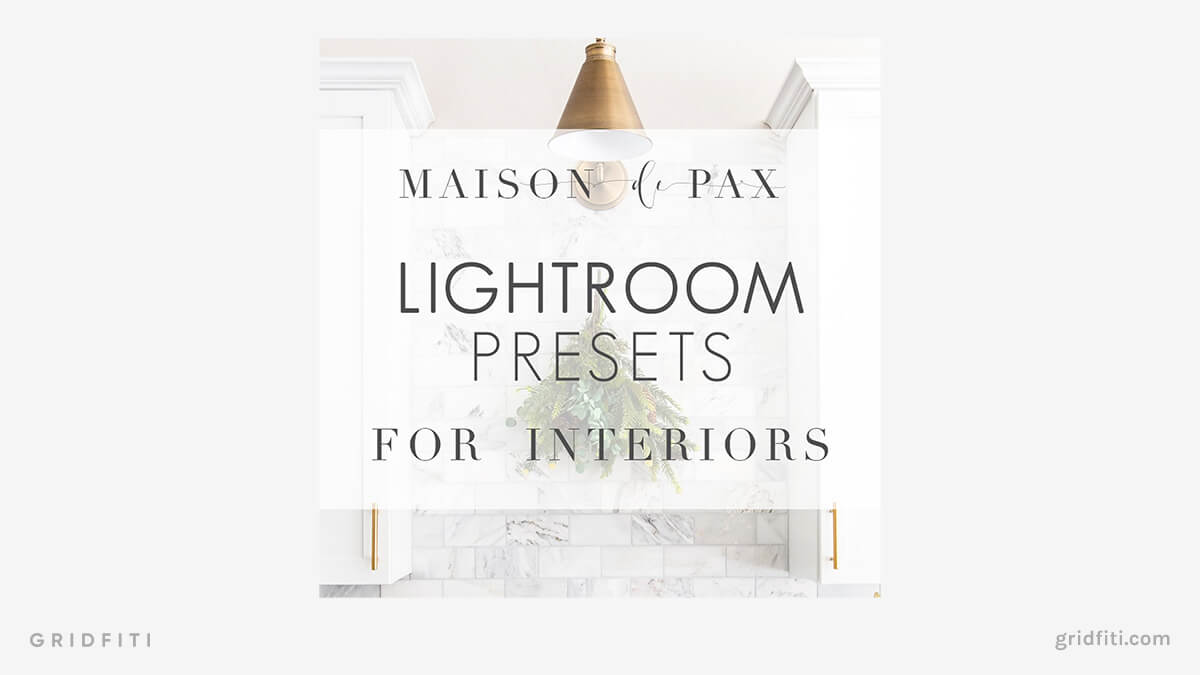 Free Interior Design Preset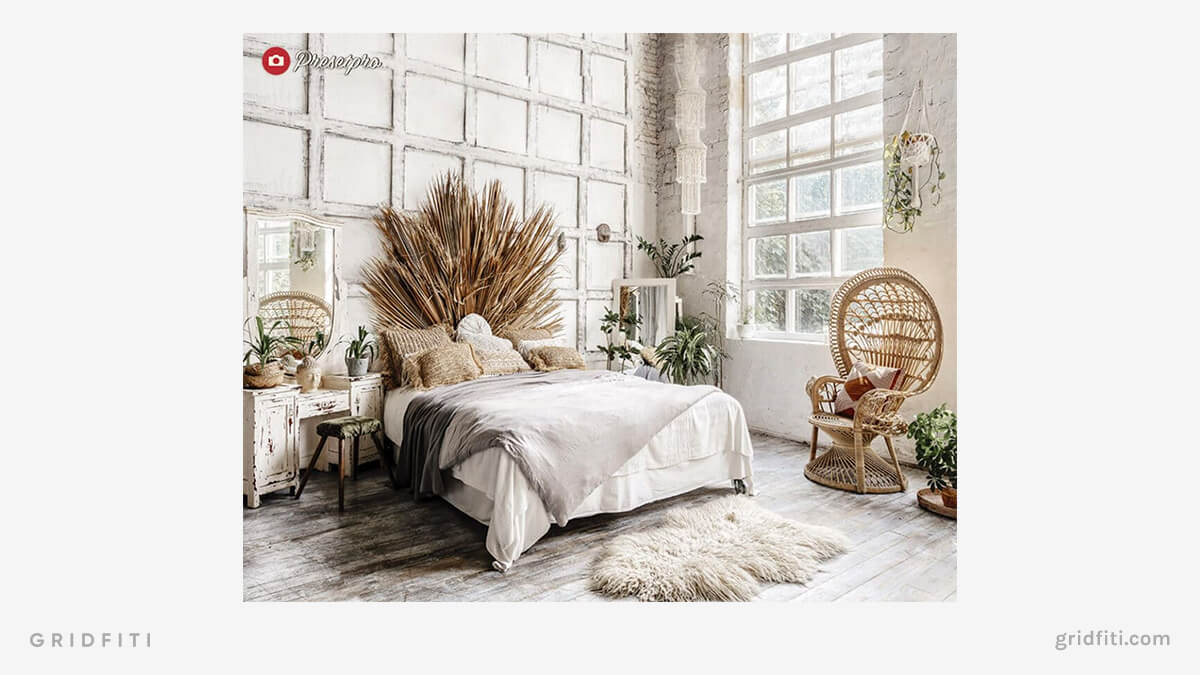 What do you think of our picks for the best indoor Lightroom presets? Are there any you think we're missing? Let us know in the comments down below!
Gridfiti is supported by its audience – when you buy something using the retail links in our posts, we may earn a small commission at no additional cost to you. Read more about our affiliate disclaimer.