Bohemian can be described as a free-spirited, unconventional approach to art, fashion, and lifestyle. Bohemian (or Boho for short) styles tend to include elements of warm colors and textures, vintage vibes, and sometimes even imperfections and uniqueness.
The Boho look has always been a popular one in photography styles. Trying to recreate this aesthetic can get tricky when editing your photos, so we've put together a list of Boho presets for Lightroom to do just that! Choose from different aesthetic looks, color profiles, and more to unlock the Bohemian look within your photos.
Want more preset guides and tips? Check out our several other preset blog posts, and join our newsletter!
Bohemian Golden Presets
We love the free-spirited aesthetic that a Boho look brings, and that's reflected perfectly in these Golden Bohemian presets. These edits bring an overall warm cast to your photos – they're perfect for golden hour, desert or beach photos that contain earthy browns and beiges paired with golds and yellows from the sun. Bring the boho look to your pics through these presets.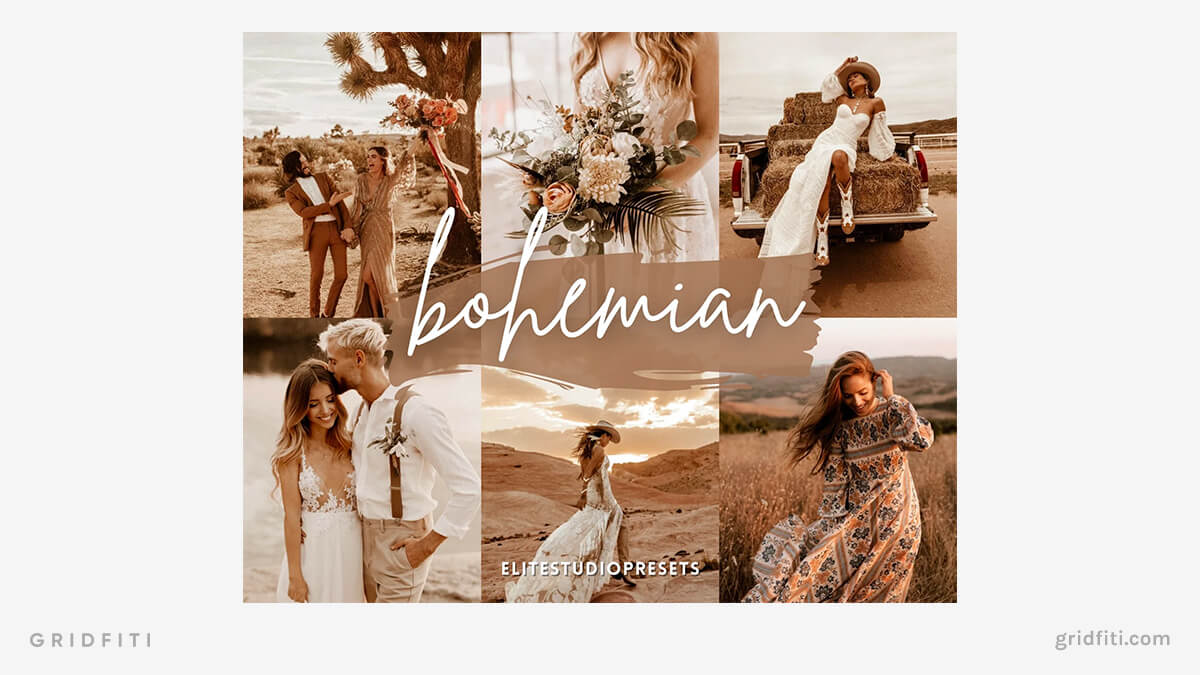 Boho Babe Presets
When light and airy meets boho, we get this Boho Babe preset pack, which contains 8 presets for desktop and mobile. We love the minimalistic styling that these edits bring, with an overall warm cast over photos, with a calming brightness. Perfect for portraits, lifestyle or travel pics, or anything you'd love to modify with this bright Boho look!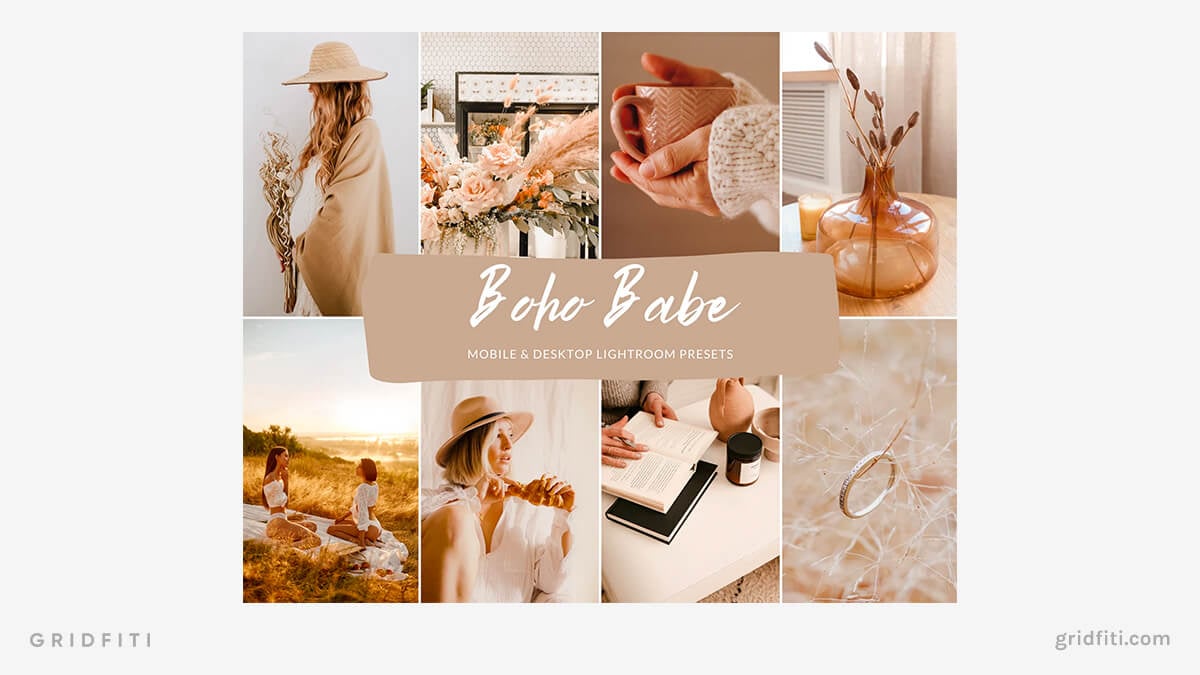 Boho Style Presets
We love this darker aesthetic Boho style preset pack. The 10 presets for desktop and mobile contain the usual suspects that you'd find in Boho styles – warm, bright, and natural tones, but with a moody twist. We love the way these presets react to darker colors – they're changed into a darker, more sophisticated look. Try out these darker Boho presets!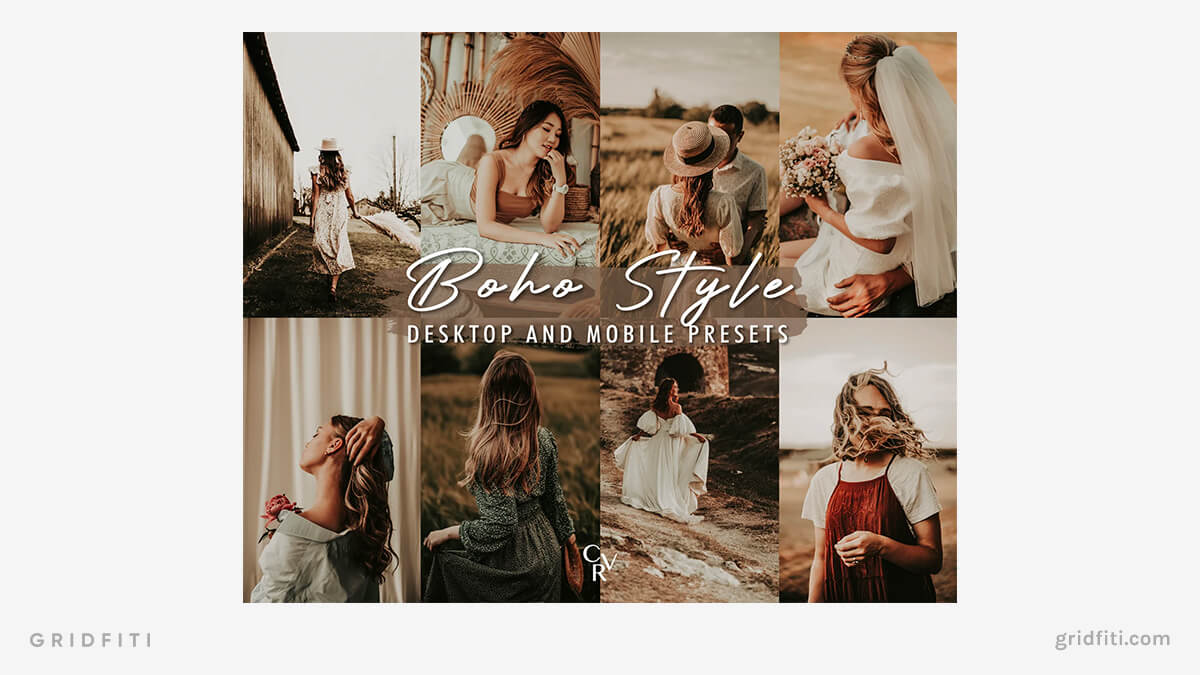 Simple Boho Presets
The name says it all: this is a Simple Boho Preset in all its glory. The 10 presets for desktop and mobile are designed to add a simple, clean look with hints of Boho vibes in the tones. The edits are perfect when you capture photos of a subject or a model in a large and bright minimal space. Use the presets to bring a cohesive look to your photos!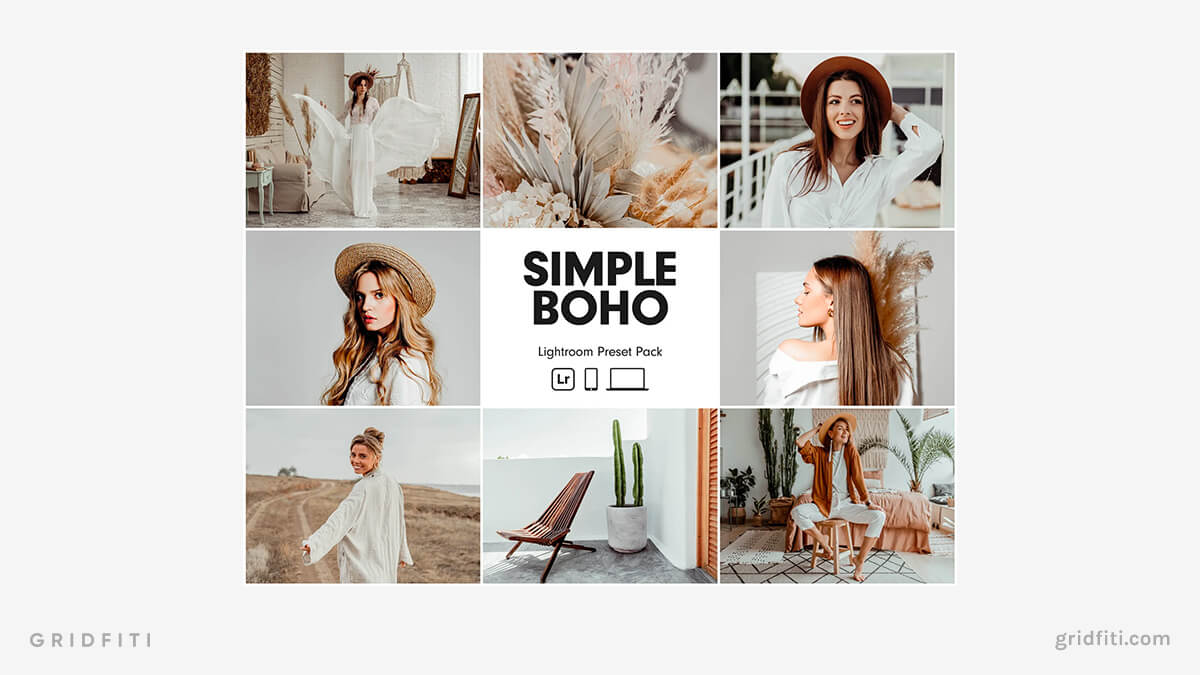 Desert Boho Preset
Deserts already serve up a lot of lovely warm and earthy tones, now take that to the next level with these 10 Desert Boho mobile presets. Use them on photos of your road trip, hikes, or even portrait shoots in the desert. There's an overall natural look to the color grades and shadows and highlights – try them out!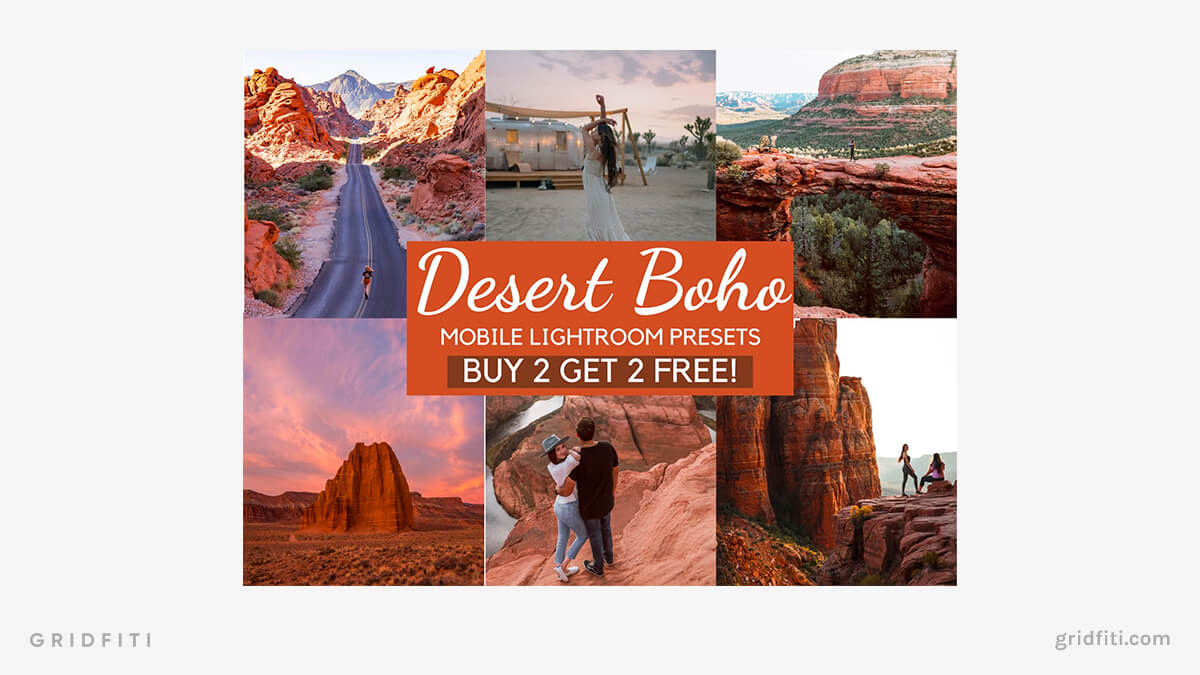 Light Bohemian Vibes
Another contender for a bright and airy preset pack – these 10 Bohemian Vibes presets aim to recreate your photos into a minimal, calming, and bright aesthetic – along with Boho tones. These presets work best in settings that are bright or neutral-toned in nature, but with hints of warmth, whether that be brown decor, skin tones, or any other sort of warm earthy tone. The idea here is that the photos become bright and airy, and guide your focus towards the subject.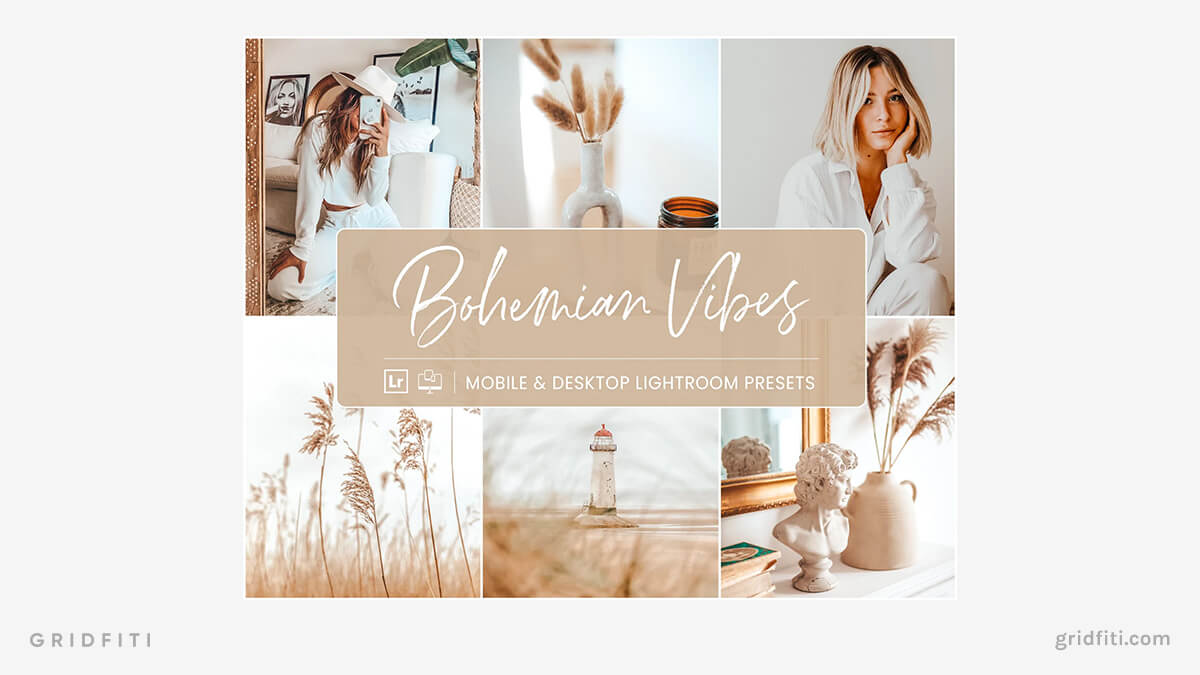 Bright Bohemian Presets
This Bright Bohemian preset pack comes with 10 desktop and mobile presets to add a pastel-like, warm Boho look to your photos! The editing mutes the tones while enhancing anything that contains warm colors like outfits, skin tones, or nature. A slight fade is added to the blacks along with increased contrast, and we get this Bohemian look as a result! Try it out with your edits.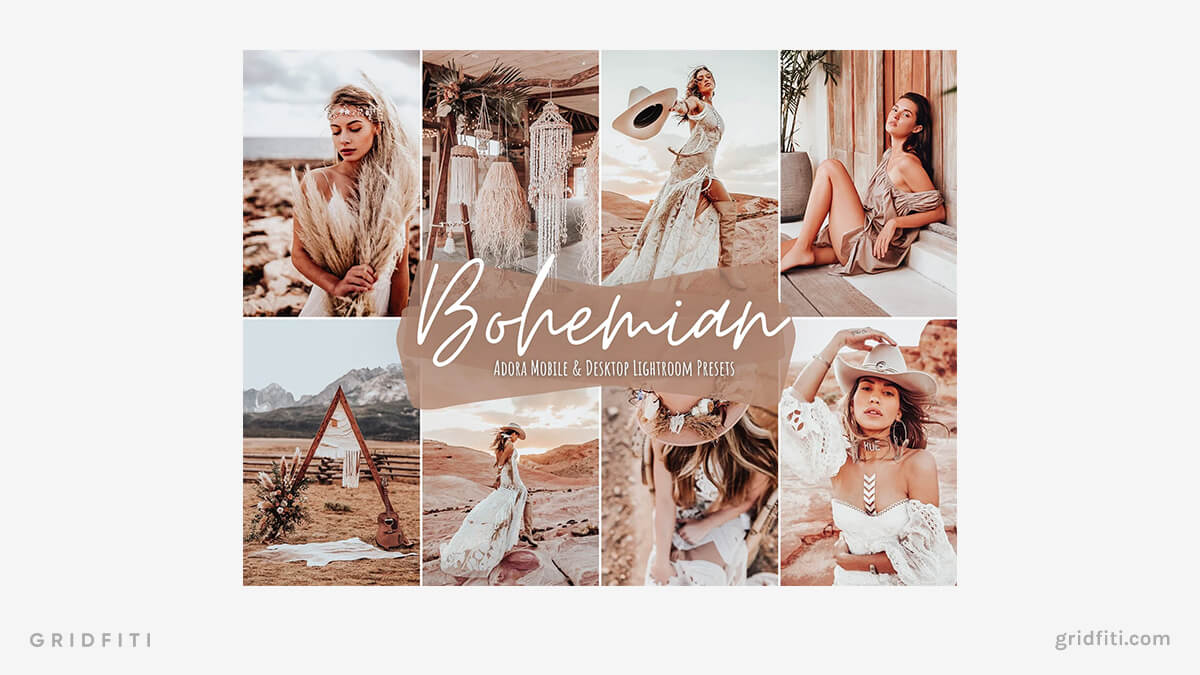 Rustic Bohemian Presets
These 10 Rustic Boho presets bring a beautiful balanced look to the Boho aesthetic. From desert shots to interior shots to photos of your day-to-day, the warm tones are heightened by the color grade while cooler tones are muted. There's a lovely glow added to the texture, and together, you get a rustic look – try them out!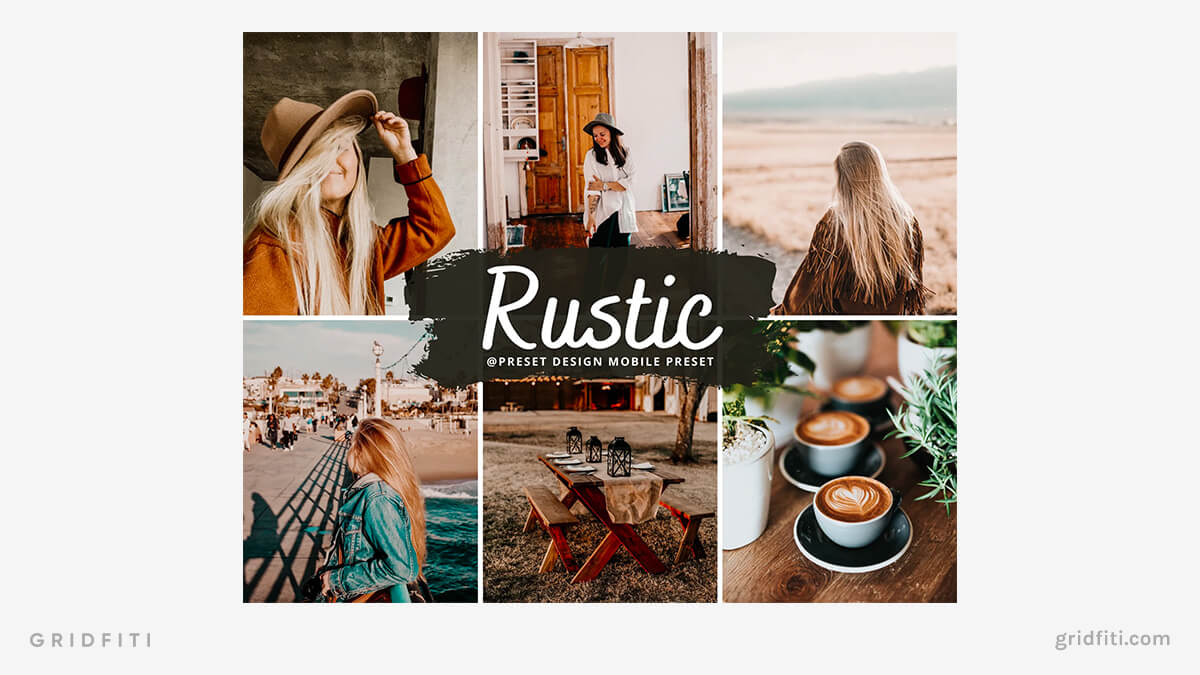 Boho Vibes Presets
We love these darker vibes with this Boho Vibes preset pack. What you get are 6 mobile presets that bring a bright, light, and airy look with deep contrast and shadows. The photos have a warmer undertone which is the epitome of the Bohemian vibe – try these out on photos with different locations, lighting, and skin tones!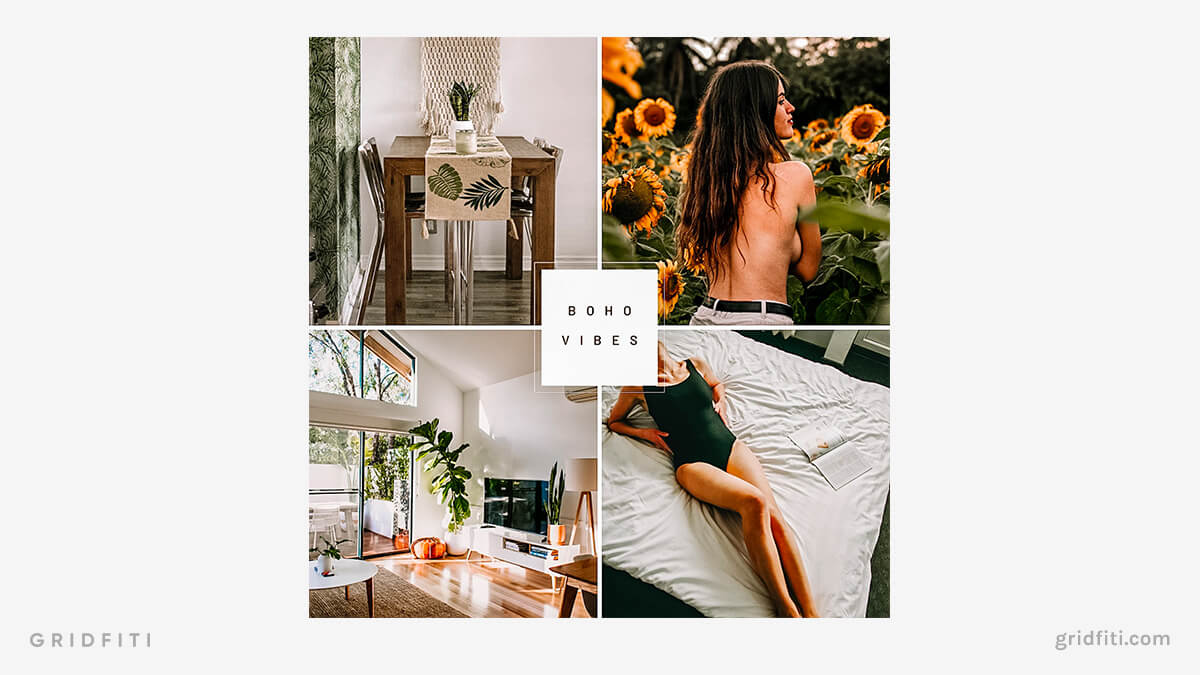 Free Boho Presets
Want to get started in editing your photos with the Boho look but not sure which one to commit to? Try out some of these free Boho preset options below to test out your preferences!
Yoga Sunrise Boho Preset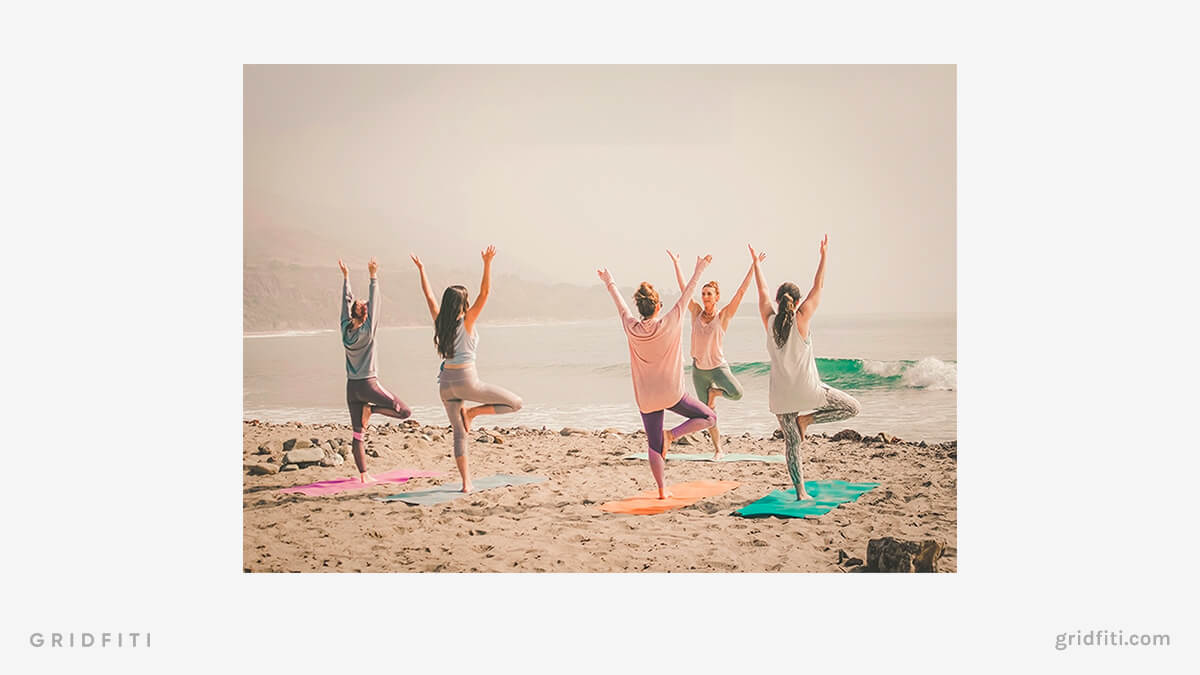 Boho Wedding Preset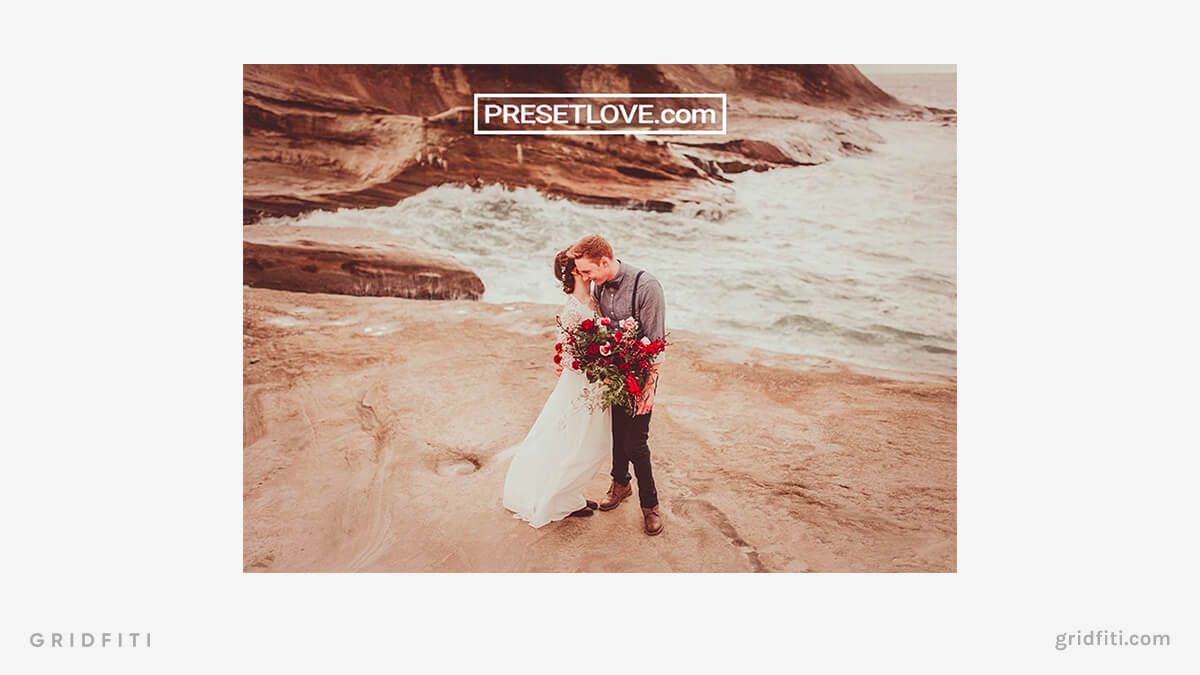 Drama Queen Boho Preset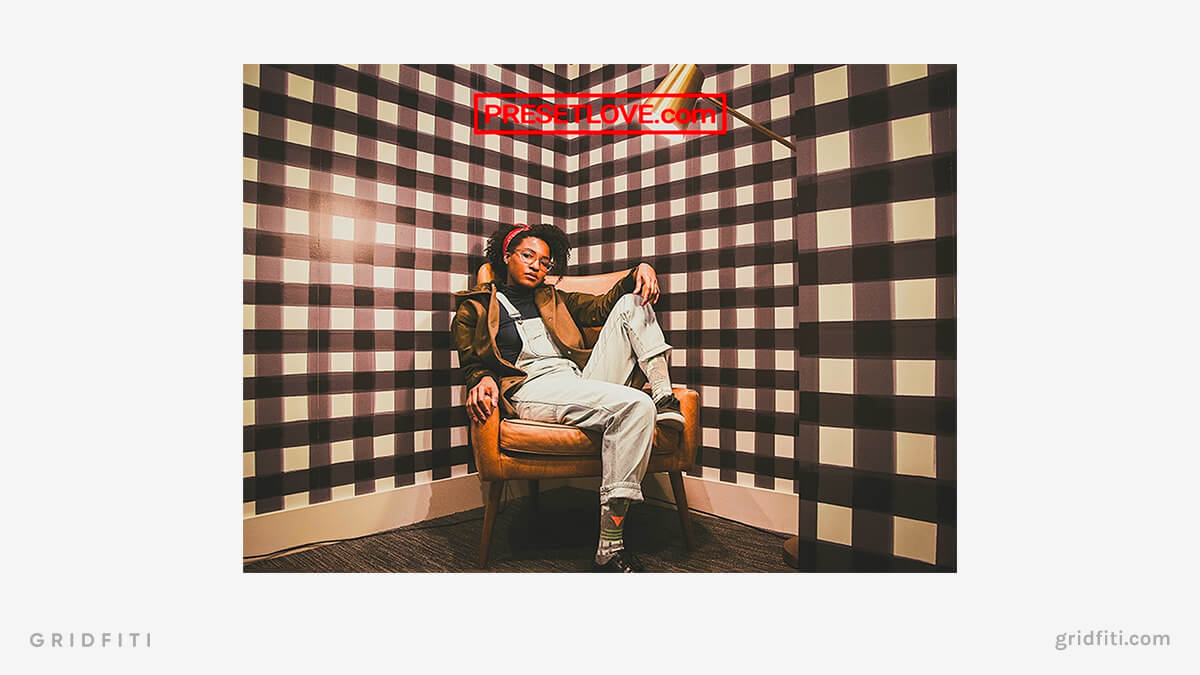 Which of these Boho presets are your favorite? Are there any other Boho presets you think we should include? Let us know in the comments below
Gridfiti is supported by its audience – when you buy something using the retail links in our posts, we may earn a small commission at no additional cost to you. Read more about our affiliate disclaimer.