Whether you're looking to minimize your overall photography look or elevate the overall quality and make photos look clean and crisp, these clean Lightroom presets might be just what you need!
These presets are perfect for photographers who want to achieve a professional, minimal, and polished look for their photos. They're designed to enhance the natural colors of your photos, making them bright, perfectly contrasted, crisp, and clear. Try out our picks for the best clean Lightroom presets on your photos of landscapes, portraits, streets, and everything in between!
Want more preset guides and tips? Check out our several other preset blog posts, and join our newsletter below!
Clean & Crisp Lightroom Presets
Get beautiful stark contrast against a clean, minimal white backdrop with this Clean & Crisp Lightroom preset pack! With 10 presets for both desktop and mobile, you can brighten up your photos and keep the contrasted colors intact as they pop against a bright minimal backdrop. We love how these presets draw attention back to the subject, whether it's people, decor, plants, and more. Give it a try on your photos!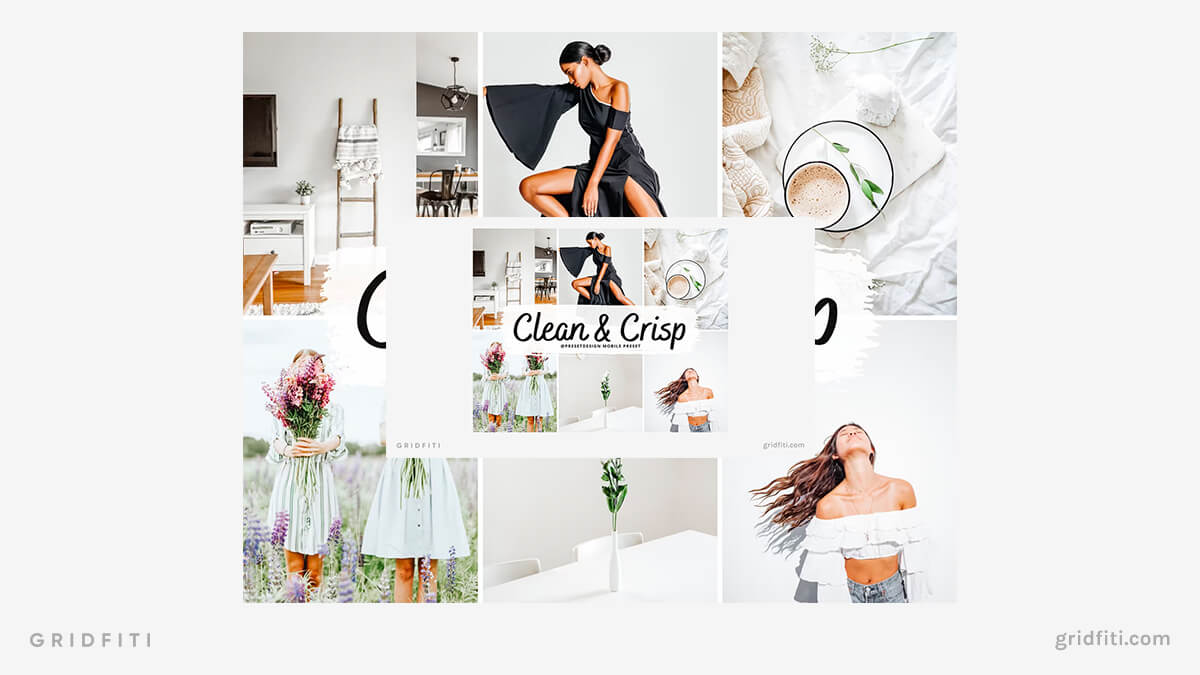 Crisp Portrait Presets
We love this crisp and clean approach to portrait editing! Choose from any of these 10 Crisp Portrait presets for desktop and mobile to enhance your portrait shots with a soft bluish color grade, balanced brightness, and perfect contrast. The presets resemble the light and airy look you'd find in Fuji film stocks.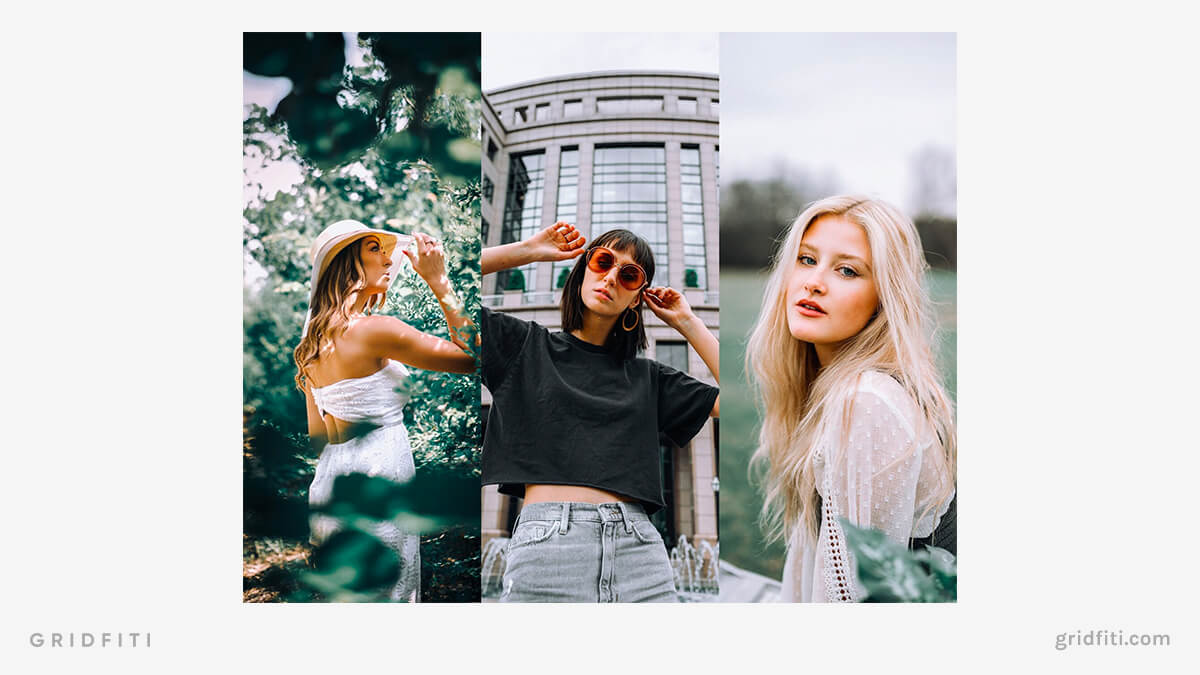 Light & Airy Clean Presets
Of course, a light and airy preset counts as a clean preset! This preset pack, in particular, comes with 10 presets for desktop and mobile. While most clean presets are presented in a white, bluish-toned fashion, this one goes the warm route with the gold-yellows being enhanced in the clean aesthetic process. Try a few of the presets on your warm photos and watch them transform!
Don't miss our full round-up on light and airy Lightroom presets for more like this!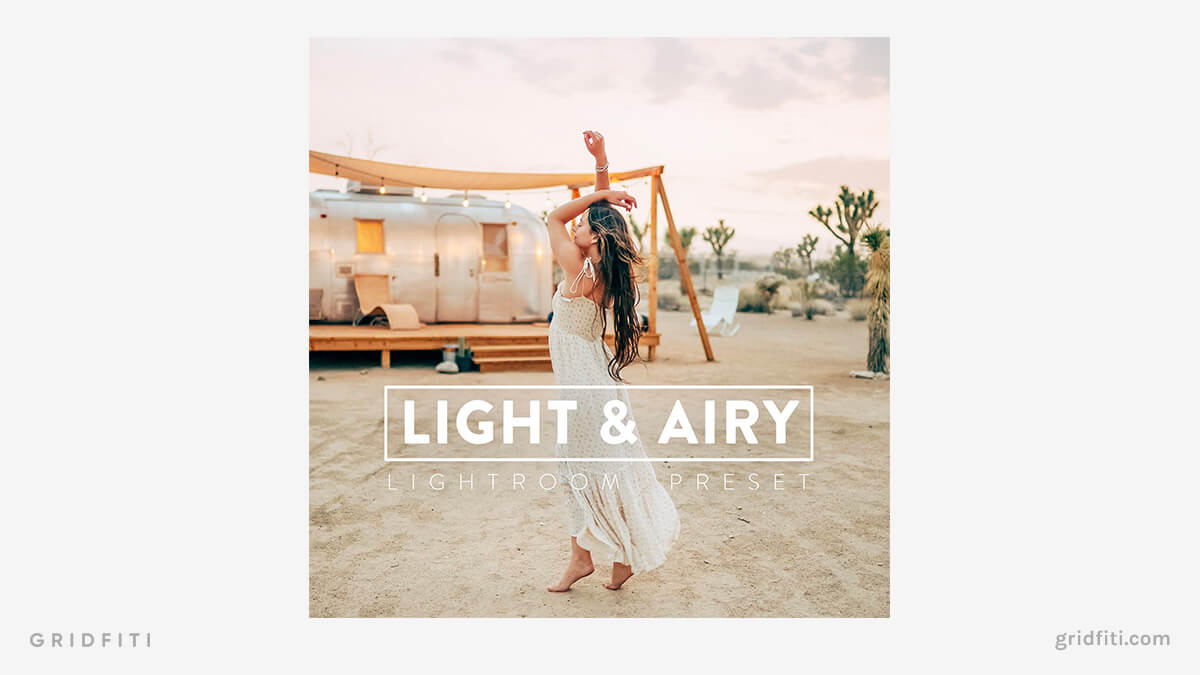 Minimal Aesthetic Lightroom Preset
Taking a departure from brightened whites and contrast, and instead favoring a darker minimal aesthetic, these 15 presets for desktop and mobile make your photos clean by focusing on the blacks and darker areas of your photo while highlighting the brighter parts of your photo. Whether it's a clean white outfit, crisp white shoes, or anything white contrasted against a dark backdrop, these presets will make them stand out.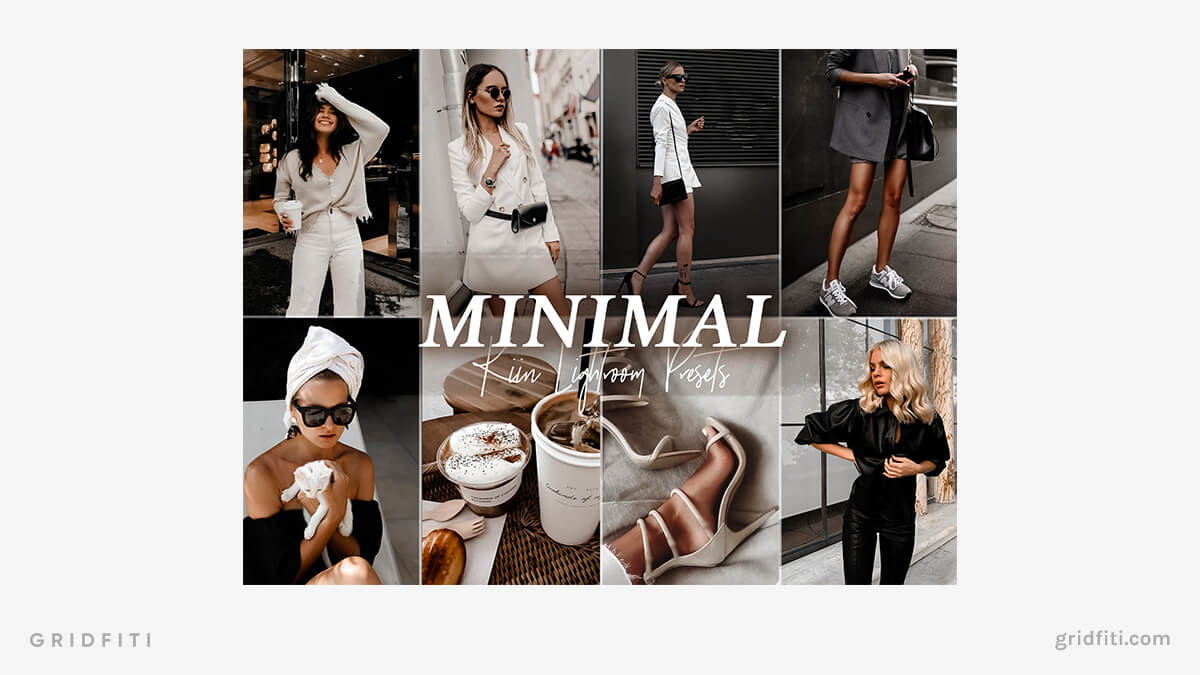 Clean & Classic Lightroom Presets
This clean and classic approach to editing is meant to be versatile across images, whether it's a minimal shot taken on a beach or a busy shot in the city. The theme here is to clean up the image overall with respect to color grading, lighting, and sharpness. Give it a try with any photo you choose!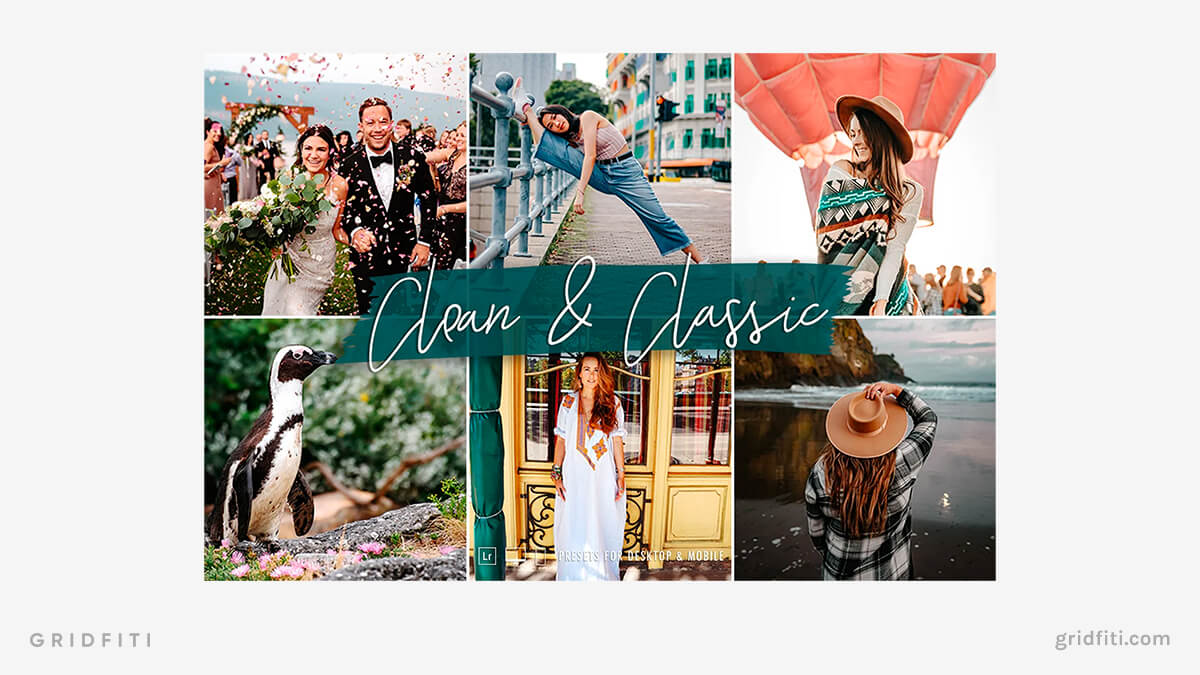 Clean Pop Lightroom Presets
While most clean preset packs aim to brighten up your photos and add contrast to the subject, this Clean Pop preset pack brightens up photos with a pop of color vibrancy! The 10 mobile presets combine a bright and airy look with vibrant colors. They're perfect for portraits taken in nature or around colorful backdrops.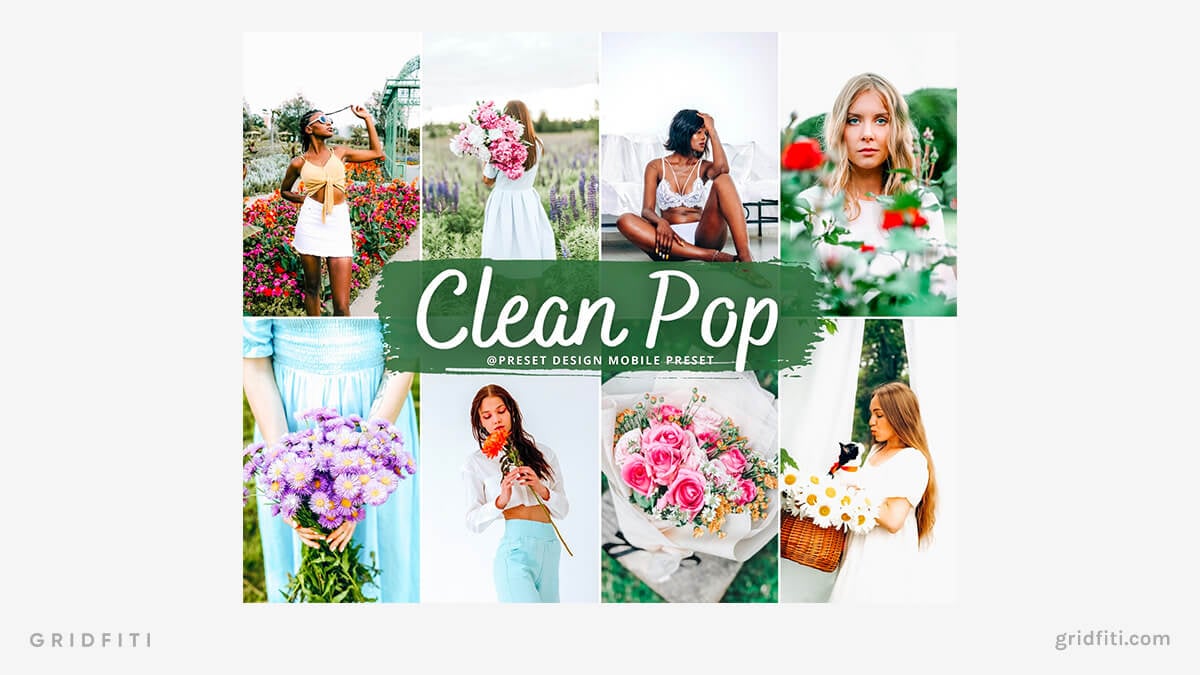 White Bliss Lightroom Presets
These White Bliss Lightroom presets are designed to brighten and clean up your photos while retaining earthy tones like browns, beiges, and oranges. Experiment with the 5 desktop and mobile presets to achieve your desired clean look in photos of travel, decor, or items that are bright in nature yet include earthy tones!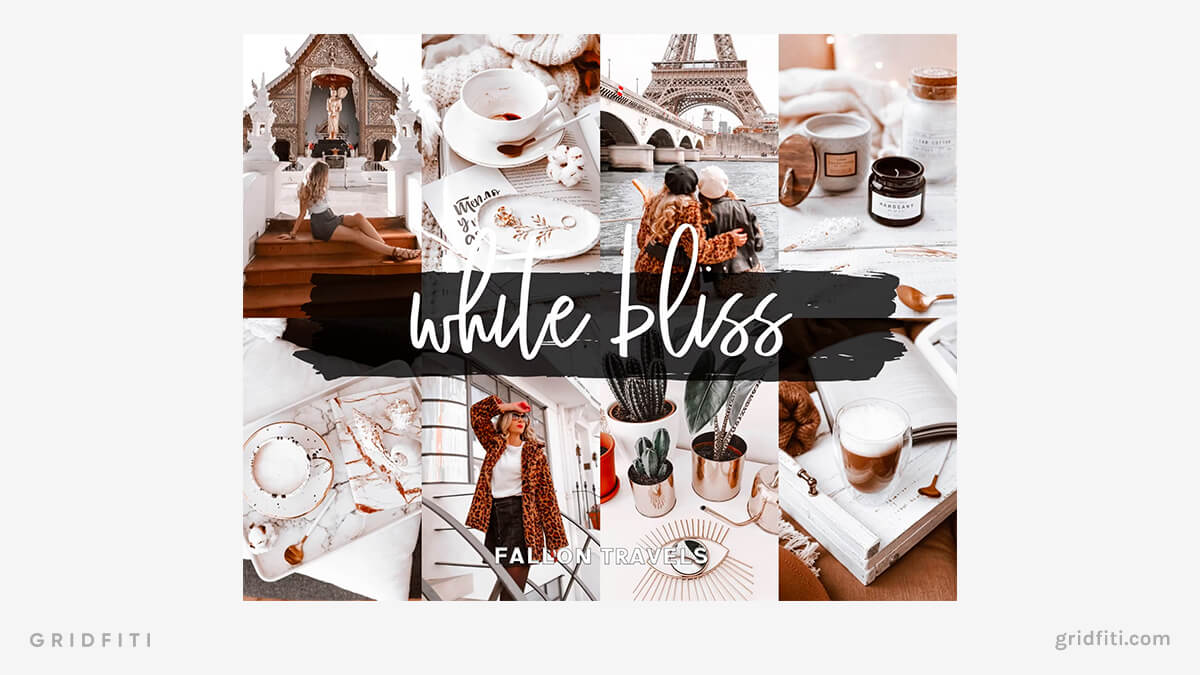 Clear AF Clean Presets
Sometimes, a clean natural edit is all you need – that's what this Clear AF Clean Preset pack is for! The 10 mobile presets are designed to work within your phone and edit your day-to-day life photos with a natural look. There are subtle enhancements in color, while highlights are lowered to create the perfect photos au naturel!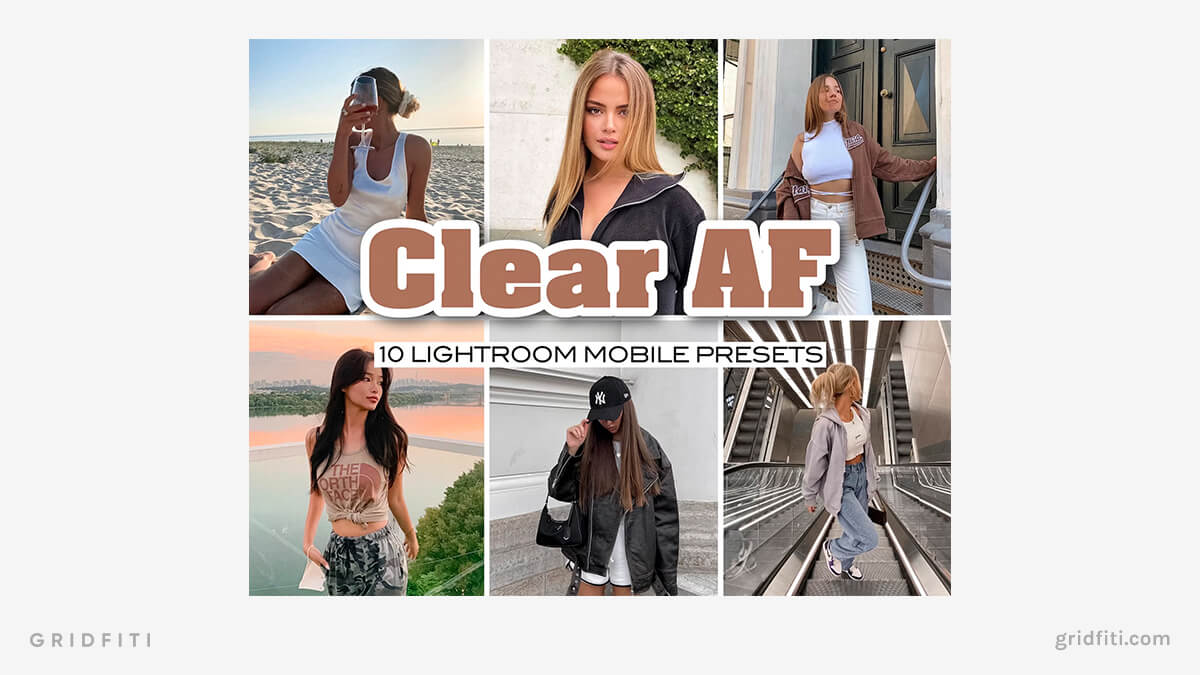 Free Clean Presets
Do you want to experiment with a clean editing style before committing to a premium preset? Give these free clean preset options a go to figure out what you like!
Santorini White Free Preset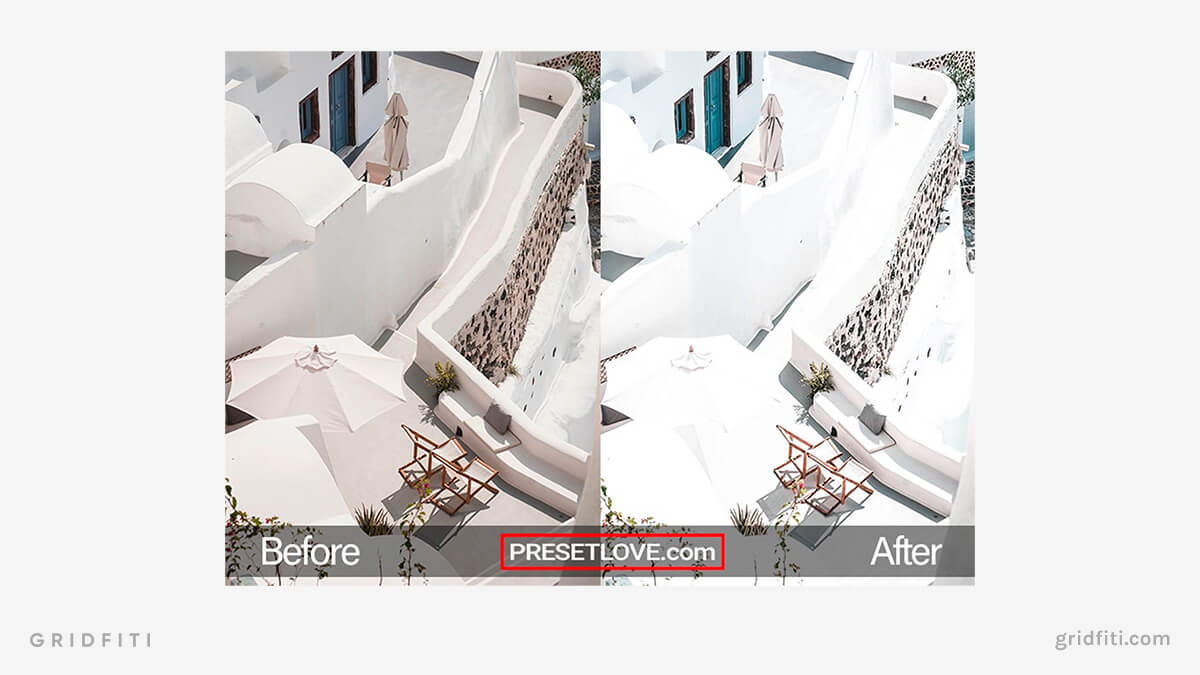 Bright White Clean Free Preset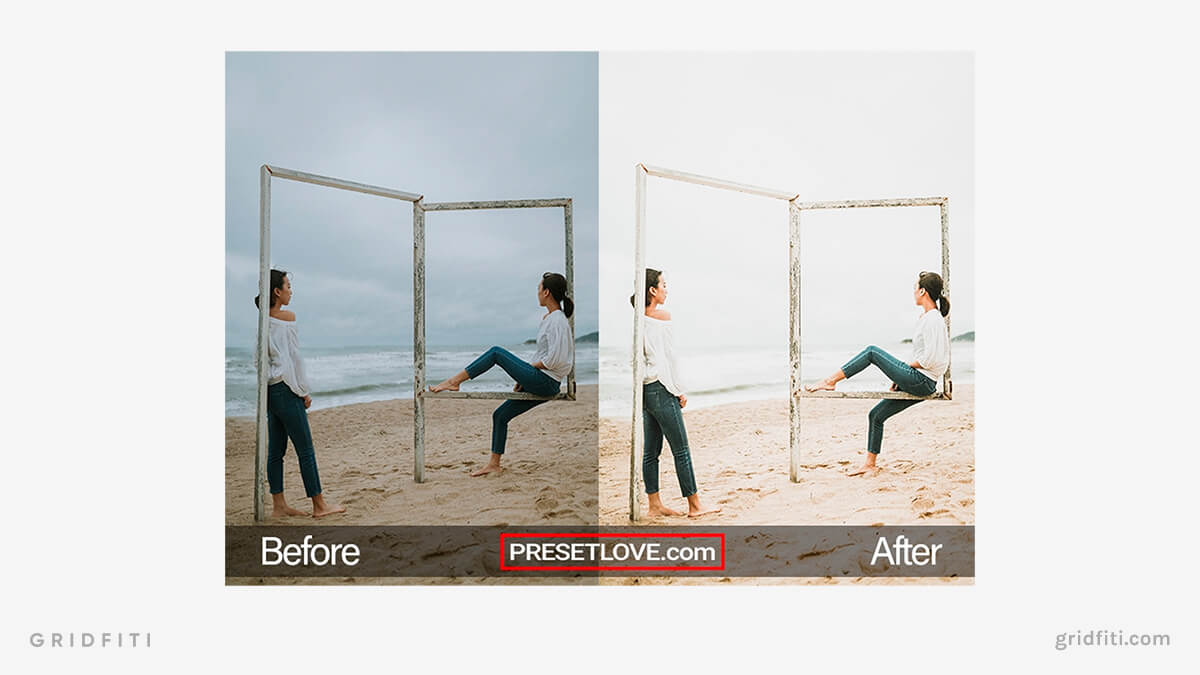 Are you going to use any of these clean Lightroom presets on your pics? Are there any you think we're missing? Let us know in the comments!
Gridfiti is supported by its audience – when you buy something using the retail links in our posts, we may earn a small commission at no additional cost to you. Read more about our affiliate disclaimer.