Modern day marketers know the role is nothing short of multi-faceted – from brand strategy, to social media planning, email marketing, tone and voice, and everything in between, there are so many pieces of the marketing mix to oversee and consider.
Notion's one of our favorite places to centralize everything, and any marketing professional will be happy to learn that there are a ton of pre-built, marketing-focused templates out there to help streamline your workflow, and ultimately, do better work.
Whether you're an agency, marketing professional, or entrepreneur, we've rounded up some of the best Notion marketing templates for you to level up your planning, strategy, and execution!
For a more sales-focused template, read our blog post showcasing the best Notion sales templates!
---
Looking for more productivity tips and tools? Subscribe to The Flow — our quick, snappy, value-packed focus and recharge newsletter. Also, don't miss our several other Notion template round-ups and guides!
---
Notion Marketing Agency Kit – All-in-One Dashboard
The Agency Kit provides a robust, all-in-one system to run your marketing agency business right from Notion. Created by a cofounder of a 6-figure agency, get a sleek, interconnected workspace to manage several clients and their projects. The dashboard houses a sales CRM, project manager, finance tracker, outreach and contract manager, meeting tracker, notes database, asset library, shareable invoices, task tracker, team contractor, and more – with lots of automations throughout!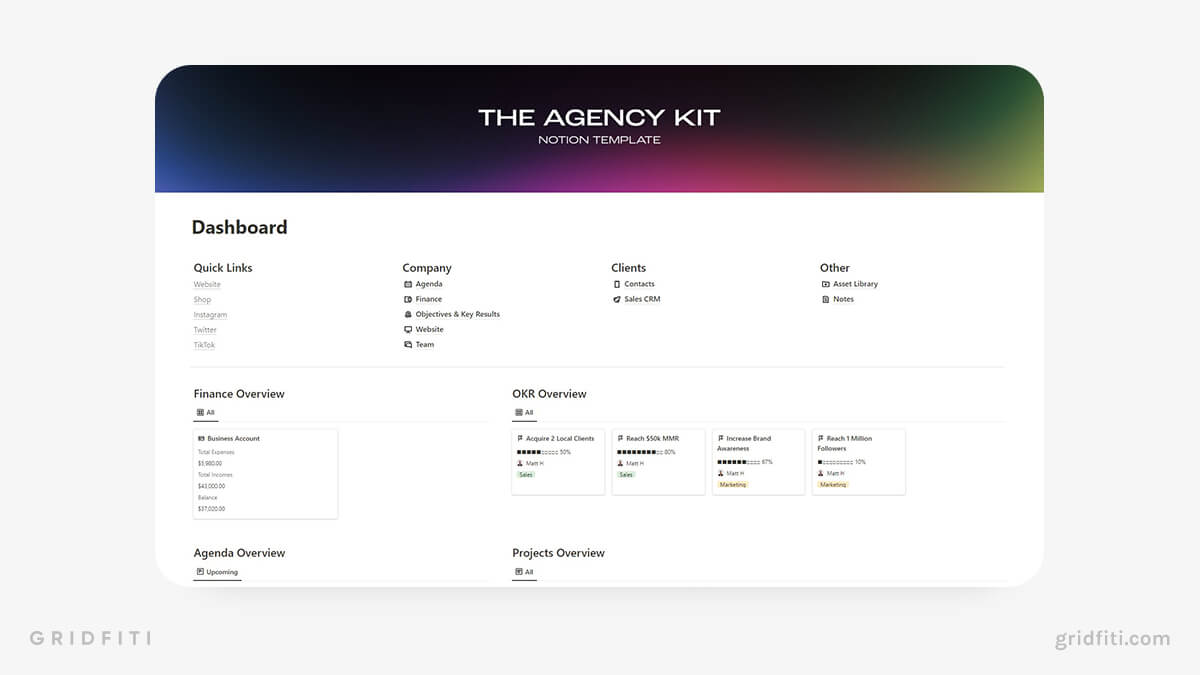 Notion Marketing Dashboard
Manage all of your marketing activities for your business or projects in one spot with the Marketing Dashboard template. With 4 main sections: Channels, Company Overview, Content, and Social, establish your brand presence, manage your content (video, podcasts, and more), plan your social media posts, map out your email newsletters, and more.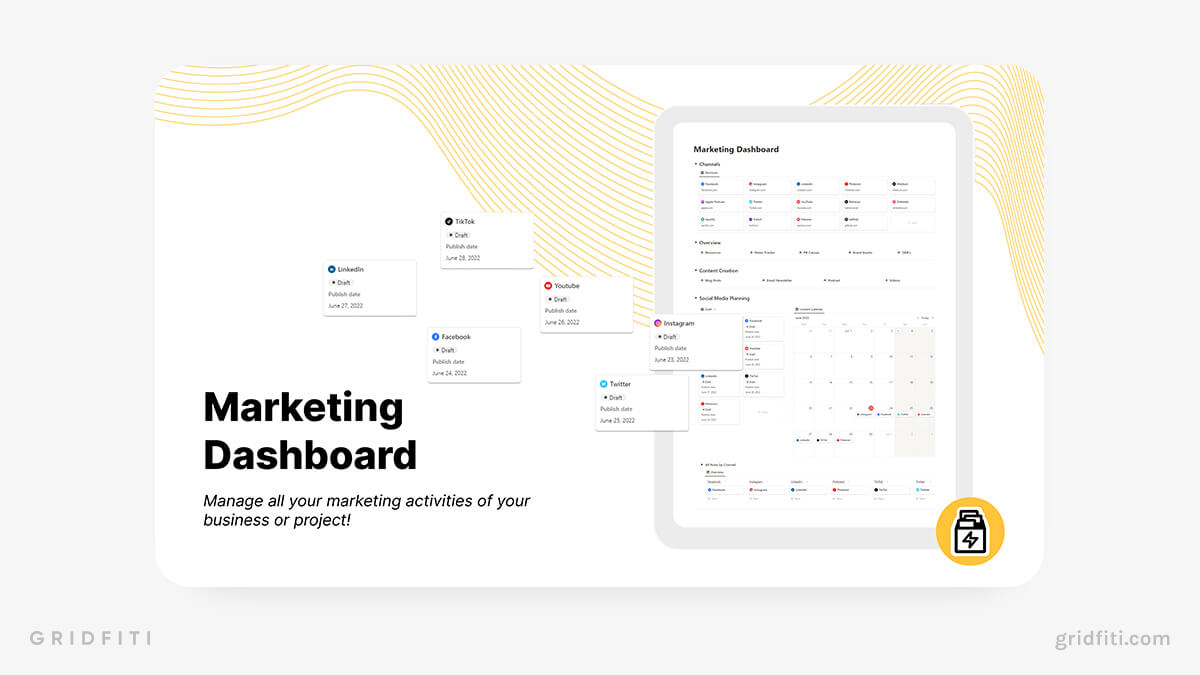 Notion Brand Guidelines Template
Ensure your company's communication always has a consistent look and tone with this brand guidelines template! Customize this wiki to share across your company with master and variation logo files, logo usage notes, typography, color palette, and a glossary of design terms.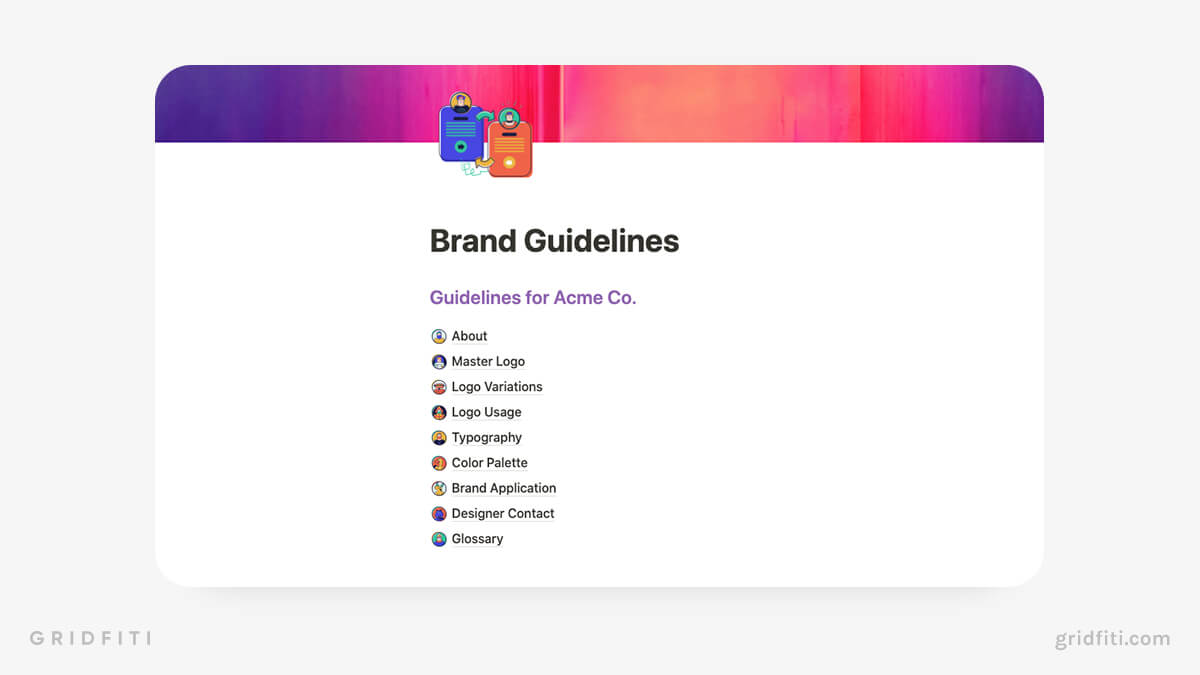 Notion UTM Builder Template
UTM links can be time consuming to create and manage. With this template, quickly generate your marketing URLs based on campaign parameters! Pick from pre-populated sources, mediums, campaigns, content, and terms – and the template will generate your complete URL to easily copy and paste.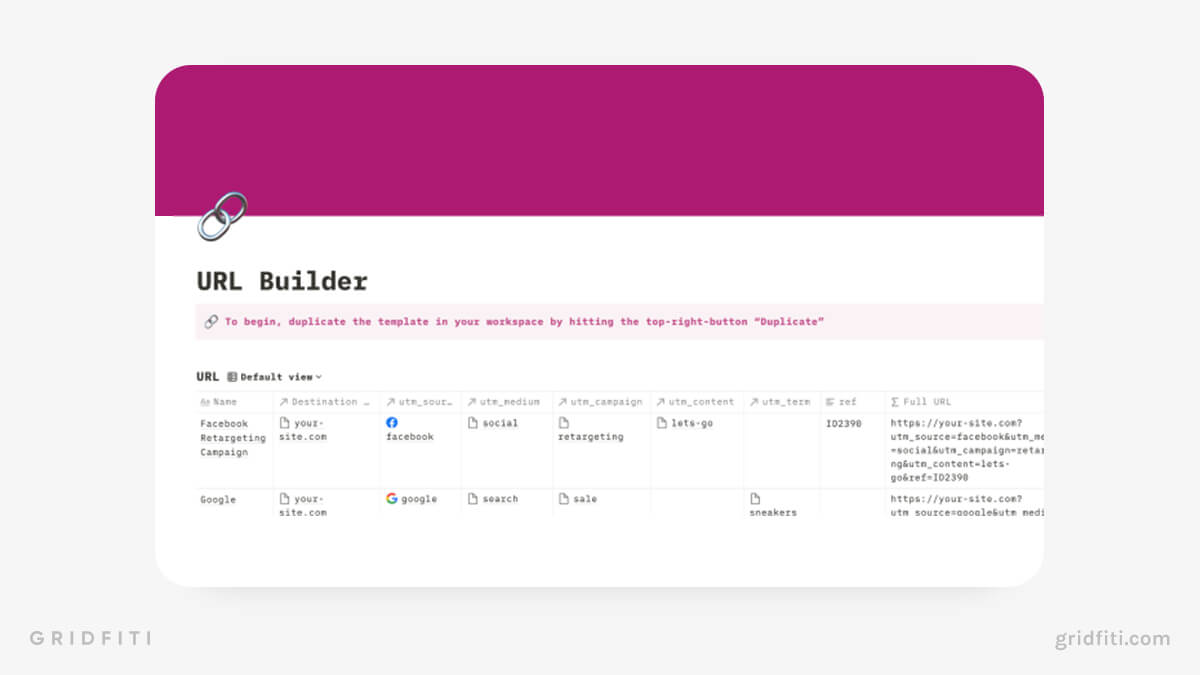 Growth Marketing Strategy Notion Template
Originally built for a bespoke client, this template will help you create a killer growth strategy. The dashboard is split into key components: business growth metrics, customer journey mapping, and the 6-month growth strategy (with sections covering awareness, acquisition, activation, revenue, retention, and referral). Whether you're a B2B or B2C business, lock in your growth strategy and execution to set yourself up for success!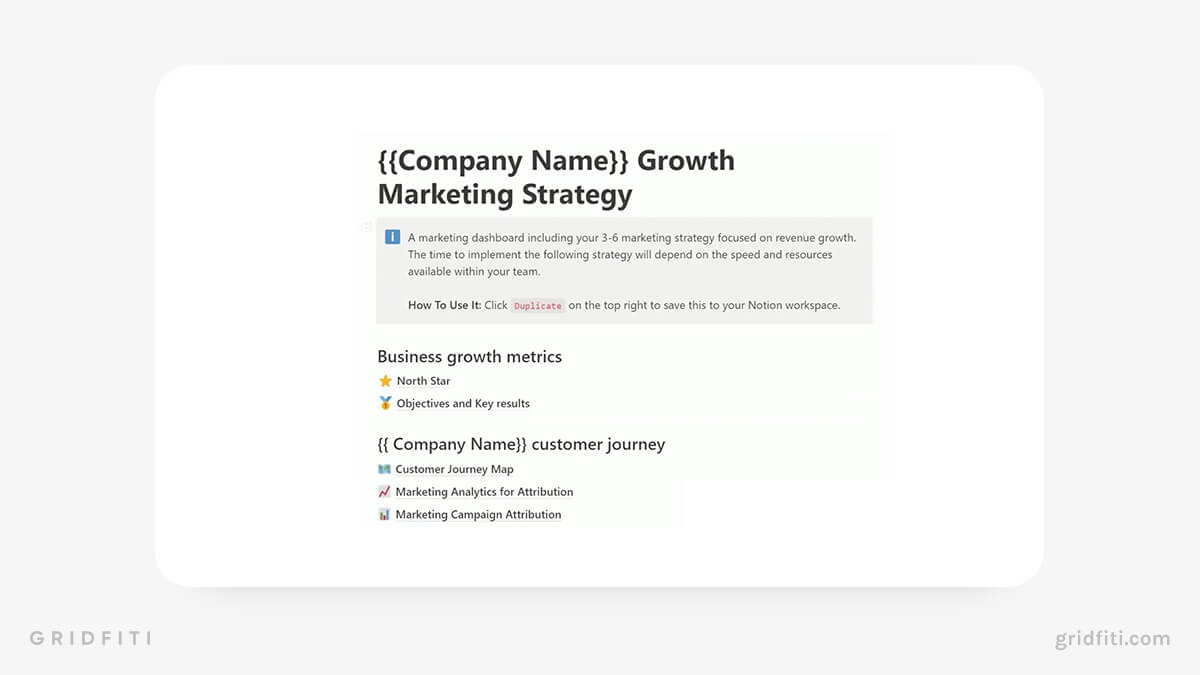 Social Media Marketing Manager Notion Template
Manage your entire social media workflow in a single dashboard with this ready-to-use Notion template! The dashboard includes a post manager, content calendar, post templates (for IG, TikTok, YouTube, Twitter and Discord), a task manager, quick links, KPI and goal tracking, and lots more!
Related Post: Notion Social Media Templates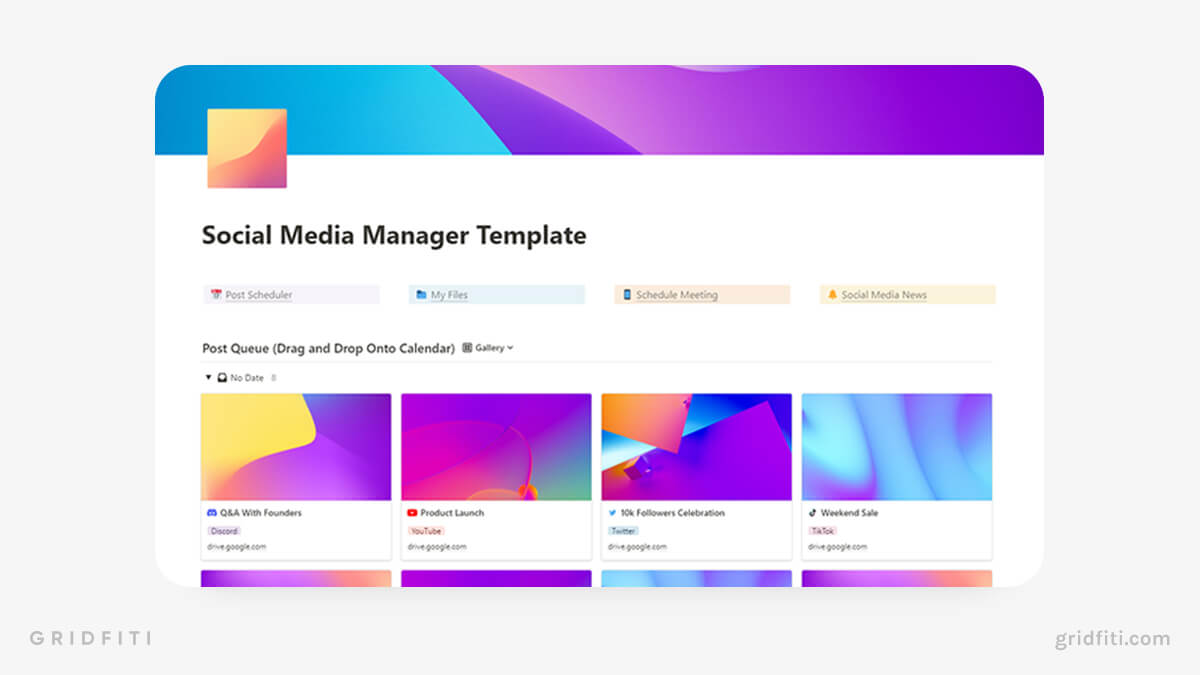 Notion Marketing Campaign Workflow System
Streamline your whole marketing campaign workflow right in Notion with this workspace. Featuring a campaign calendar, strategic roadmap, scrum board for digital assets, briefing templates for social, content, and influencers, as well as over 50 free digital tactics and ideas to get inspired, there's no shortage of value packed in this template.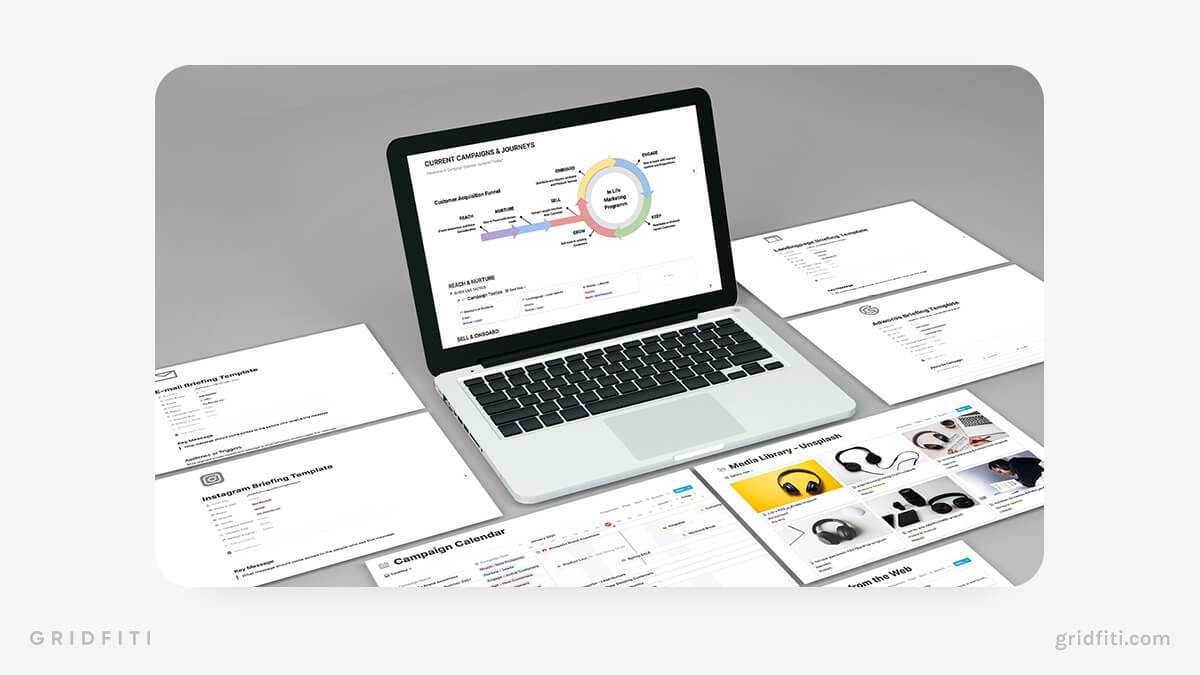 Notion Content Marketing Template for Blogs
It's not easy creating a successful content marketing funnel for your blog, but this template sure makes it easier. This all-in-one blog and content marketing template will help you collect the best resources, synthesize ideas, create drafts, and ultimately, publish posts!
Related Post: Notion Blog Templates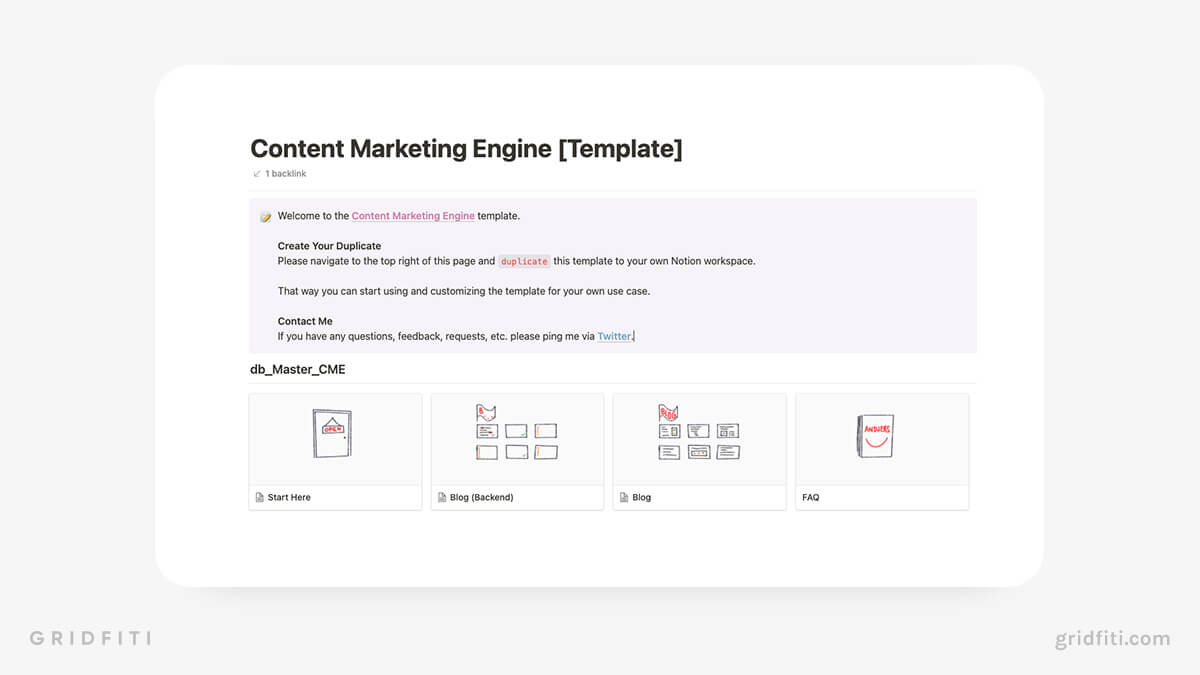 Simple Apparel Brand Marketing Dashboard
If you're starting an online apparel brand and are looking to market through Instagram and Facebook ads, this one's for you. With trackers for post schedule and performance, product price and profit, apparel design performance, hashtags, and influencers – make informed content decisions and build a loyal fanbase early on!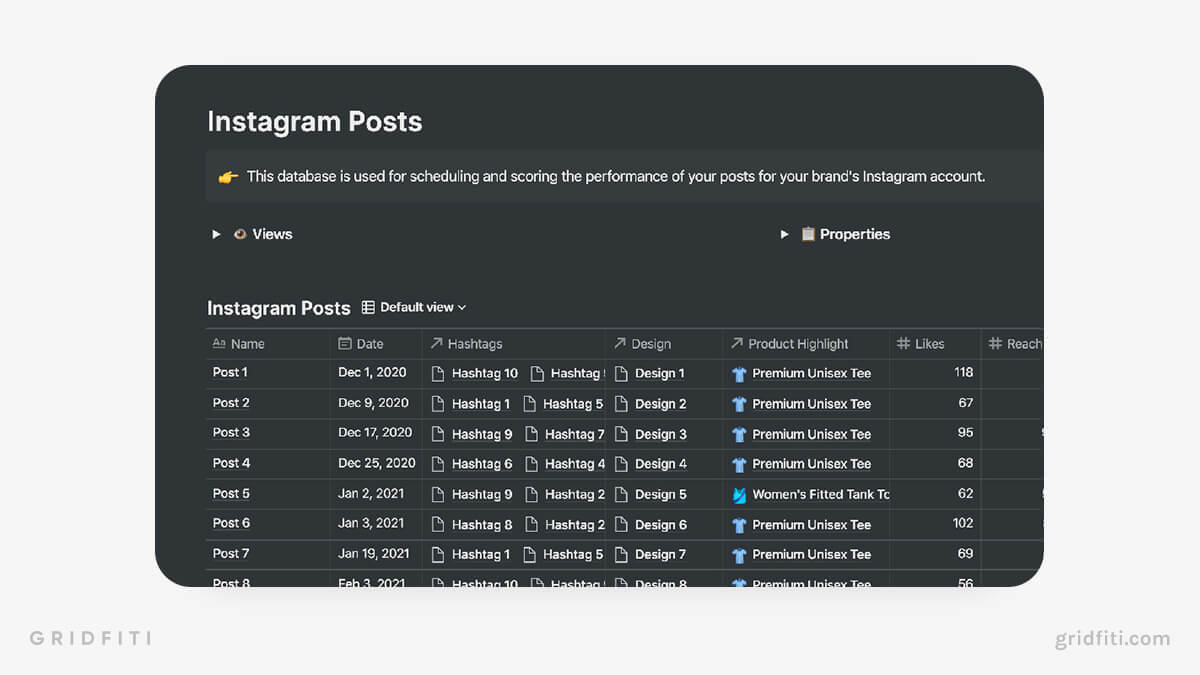 Twitter Growth, Creation & Monetization OS
It's no secret that Twitter's one of the best platforms for anyone looking to grow their business or side hustle. Twitcher Secrets is an all-in-one guide, tool, and resource collection that will show you how to grow an audience and earn money by leveraging Twitter!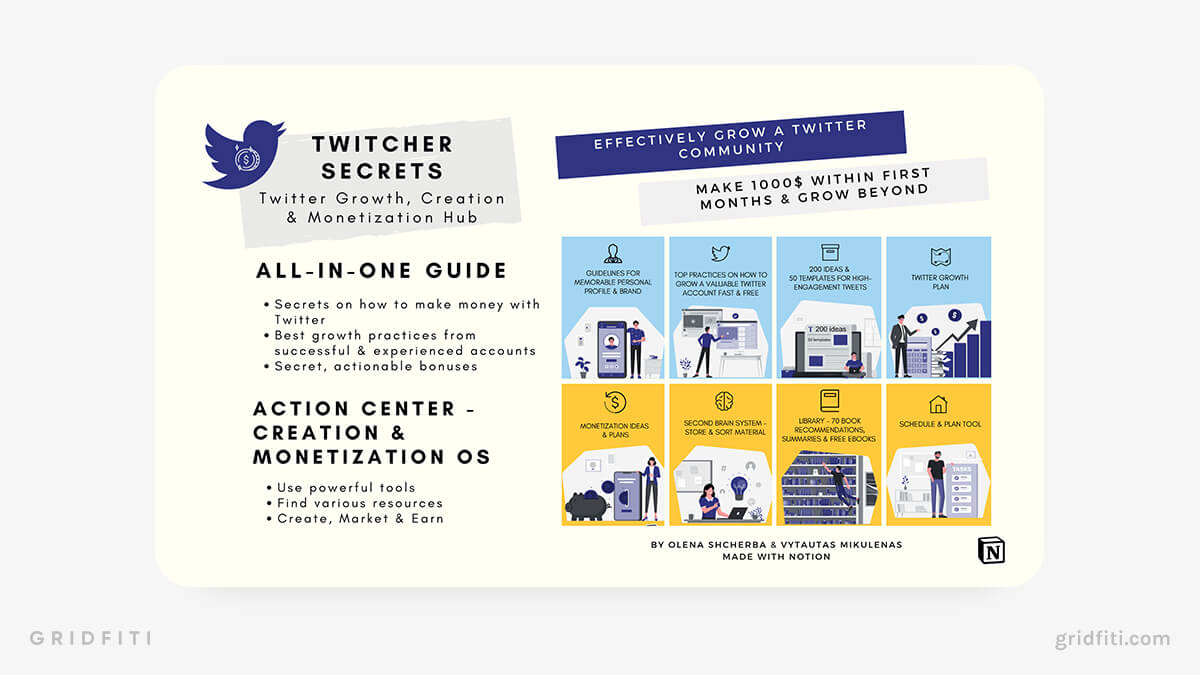 Which Notion marketing templates do you plan on incorporating into your workflow? Any other great templates for marketers or agencies you have to recommend? Let us know in the comments below!
Gridfiti is supported by its audience – when you buy something using the retail links in our posts, we may earn a small commission at no additional cost to you. Read more about our affiliate disclaimer.