Stay on top of all your projects and hit those deadlines with a robust Notion project management template. With the right PM template, for either personal or business projects, you can manage and complete tasks on time, stay focused, and increase productivity throughout your days.
We've curated some of the best Notion project management templates out there for you to get started!
---
Looking for more productivity tips and tools? Subscribe to The Flow — our quick, snappy, value-packed focus and recharge newsletter. Also, don't miss our several other Notion template round-ups and guides!
---
Nora for Notion: All-in-One Notion Project Management Dashboard Template
Have you rebuilt your project management system several times and still aren't happy with it? Or do you feel overwhelmed by your backlogged tasks? Nora was designed to solve these pain points that come with project management, by creating a robust all-in-one system as a Notion template!
Track timelines of sprints and tasks, break big tasks down into smaller ones, get suggestions on what to tackle next based on your energy levels, automatically clear out outdated tasks, and so much more with Nora for Notion.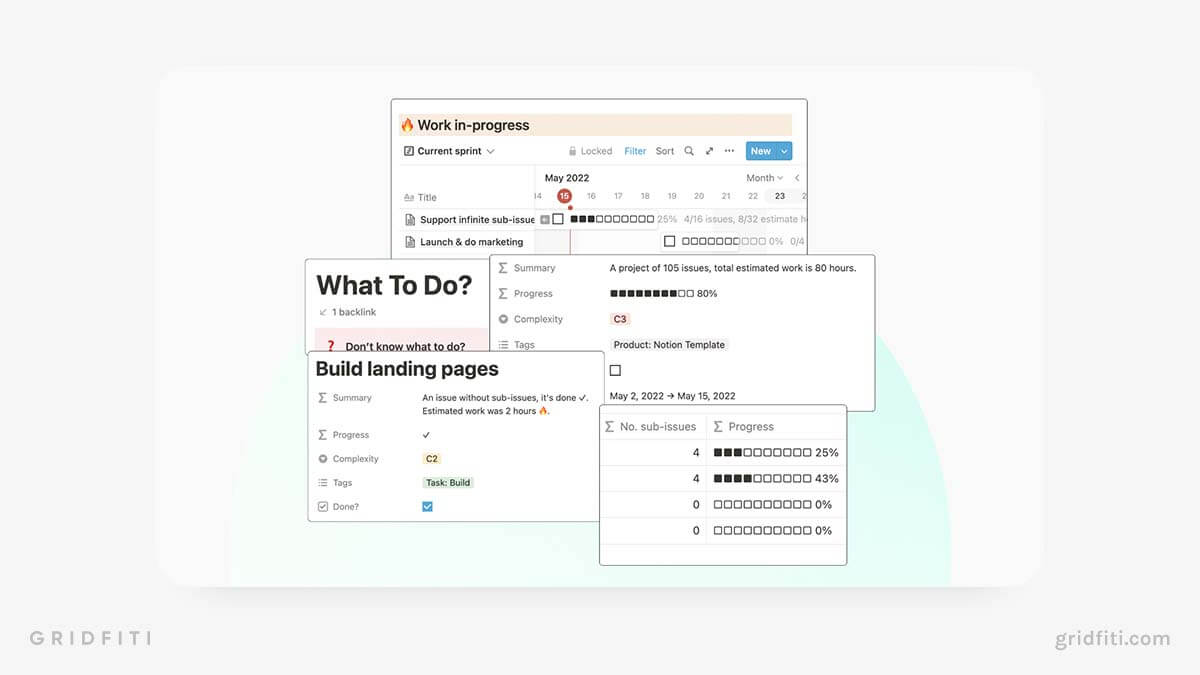 Ultimate Project Manager Template
Ultimate Project Manager for Notion was designed for you to easily plan, organize, and keep track of your projects! Clearly make priorities, and get more done in less time thanks to the template's categorized databases, visual overviews, easy setup, and drag-and-drop calendar.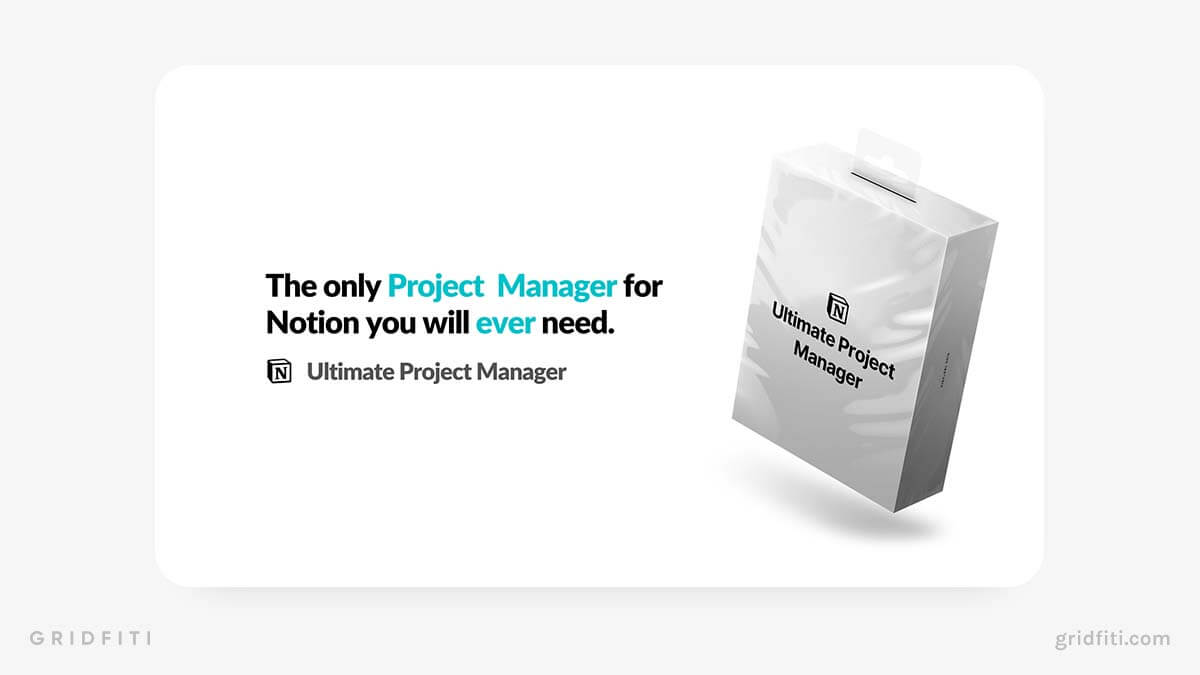 Universal Project Management Template for Notion
Take control of your projects and tasks with the Universal Project Management template for Notion! With the dedicated 'Tasks for Today' section, project time tracking, a clients database, and more – get it all done one step at a time.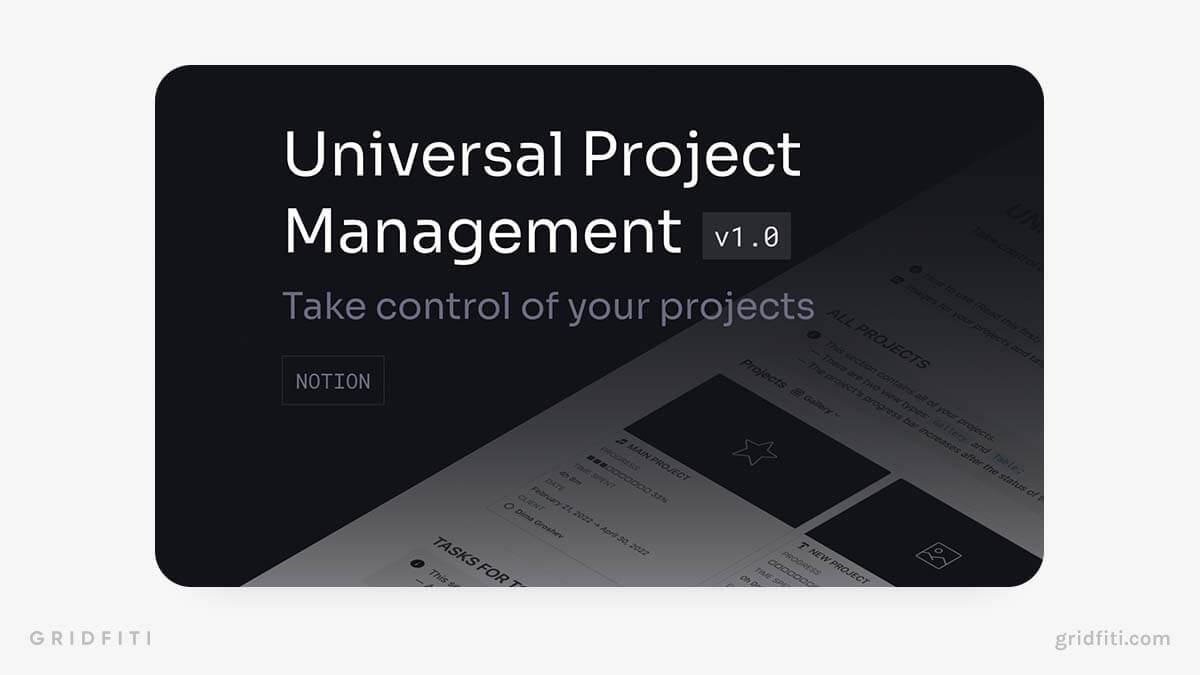 Simple Project Management Template
The Simple Project Management template by aNotioneer uses the classic PM structure, grouping work into stages and breaking them down into steps to complete them. It also sports a pre-built Gantt timeline to track progress and deadlines, and see all your steps laid out. Have we mentioned how pretty the illustrations are, too?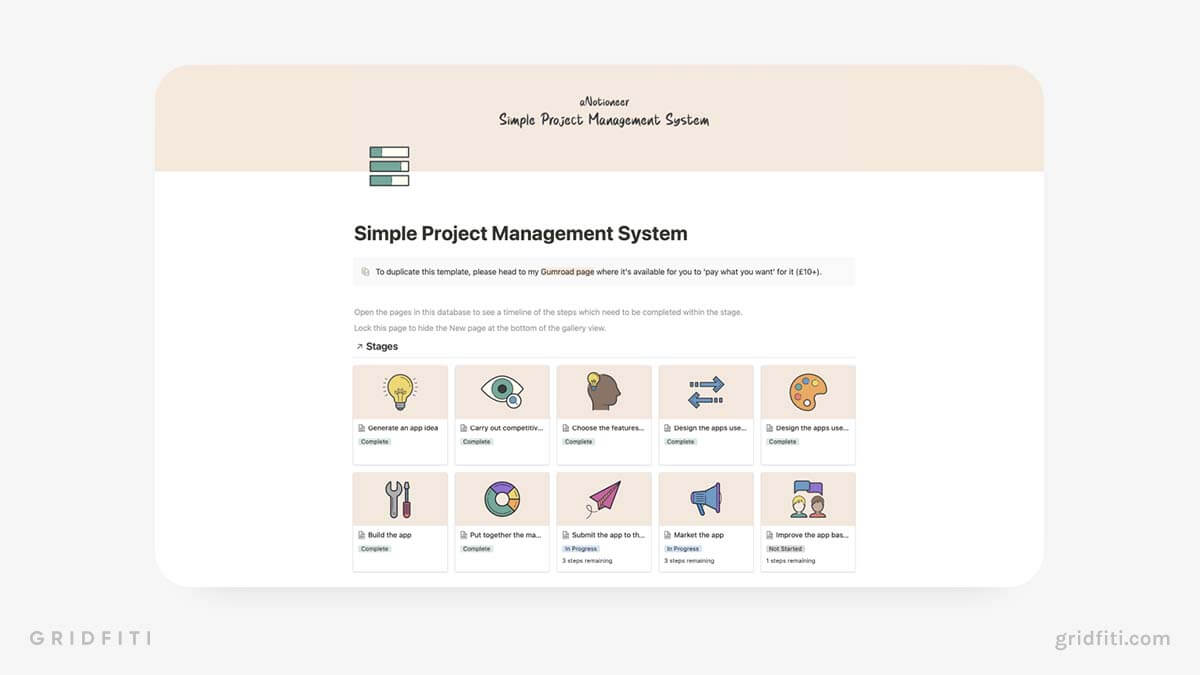 Studio Pro System Project Management
Studio Pro System is the all-in-one template for any designer, developer, or creative entrepreneur. Not only can you use this system to manage your freelance projects more effectively, you can take advantage of the dozens of other project-related features for invoicing, proposals, project briefings, creating a CRM, and so much more.
Related Post: Notion Freelance Templates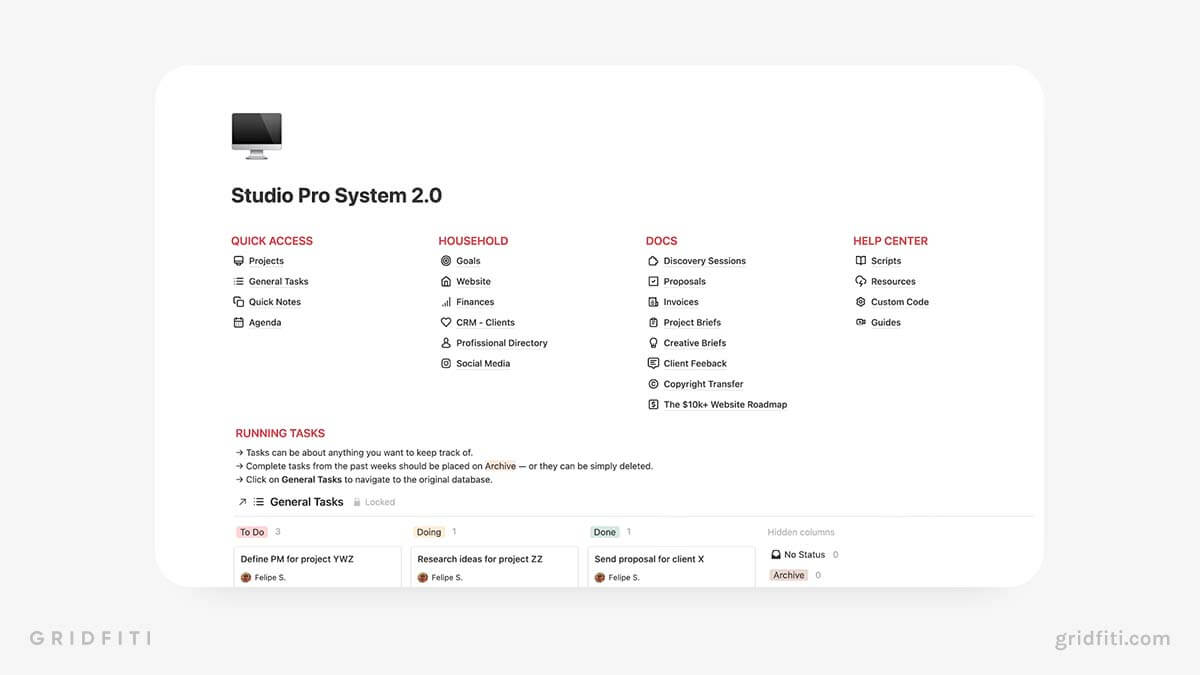 Obsidian Life OS Template with Project Management
Obsidian Life OS's mission is simple: to help you focus on being productive instead of busy. With its Work Area, 1 of the 5 pillars of the template, it includes a full project management setup – with a project dashboard and multiple project templates.
Related Post: The Best Notion Life OS Templates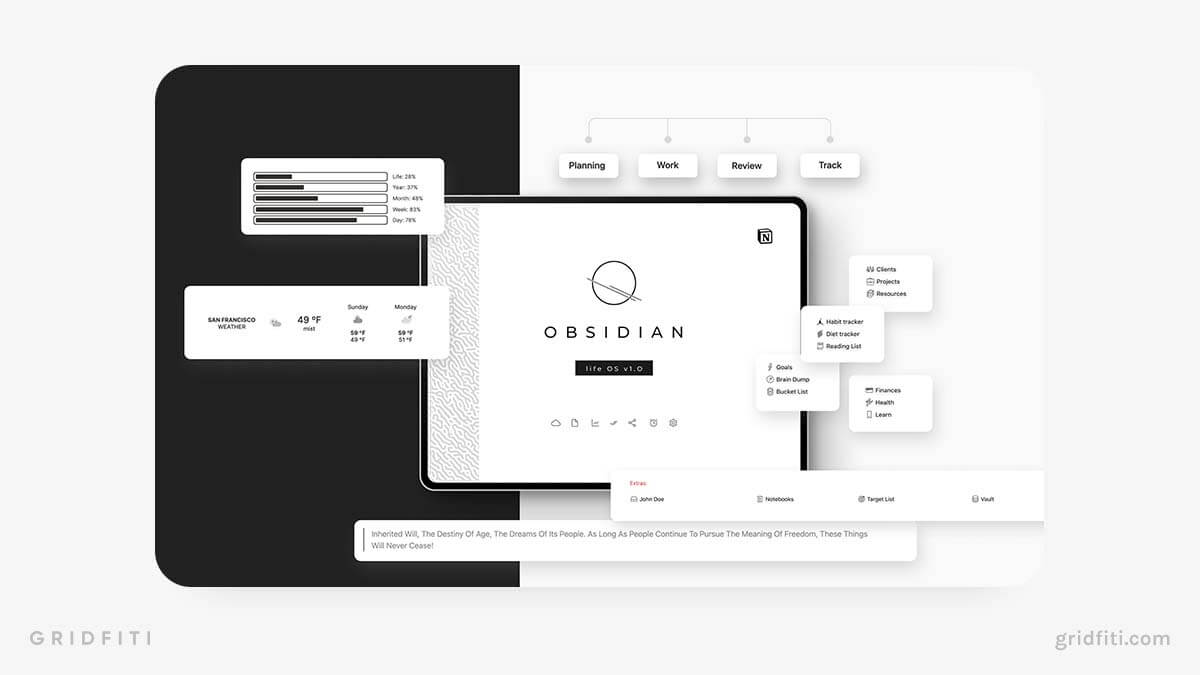 Simple One-Page Project Manager Template
With this simple and straight-forward project management template, see the essentials all in a single glance, on a single page!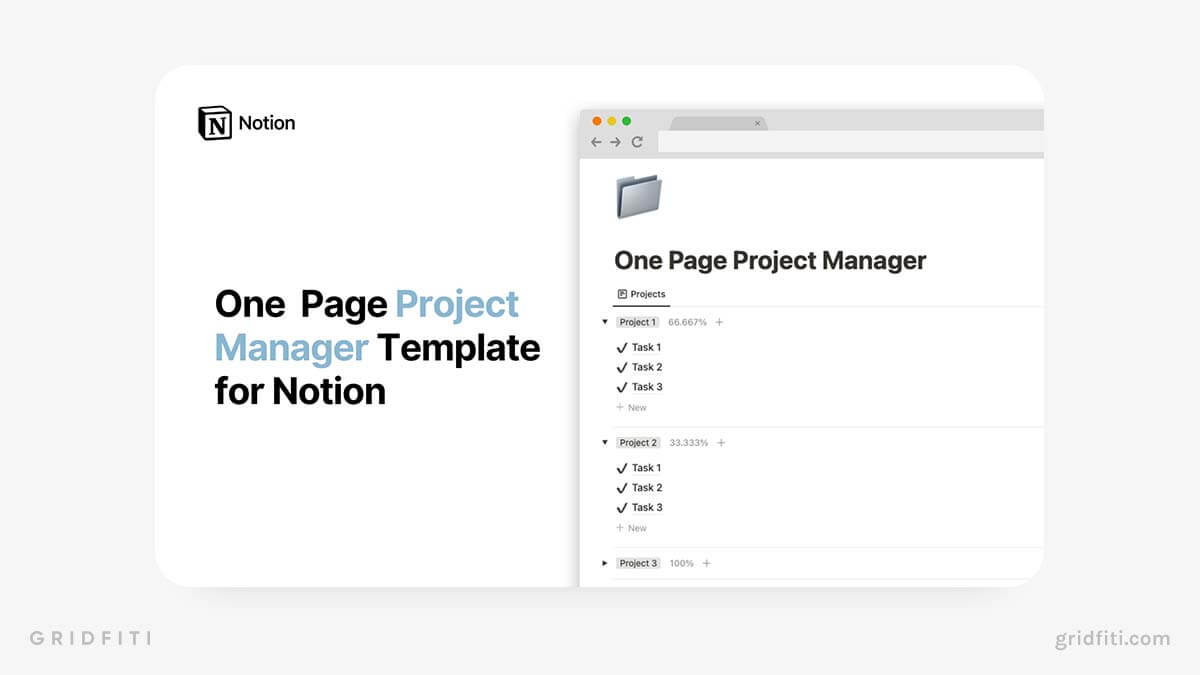 Notion Project Management Template for Teams
This template is great for teams, and includes everything you would expect with a Jira-like setup! Built on the agile workflow, it includes a ticketing system, as well as a robust database that helps you manage projects, set up sprints, and address tickets in a timely manner. See more of its magic in this walkthrough video made by the creator.
Related Post: Notion Scrum & Agile Templates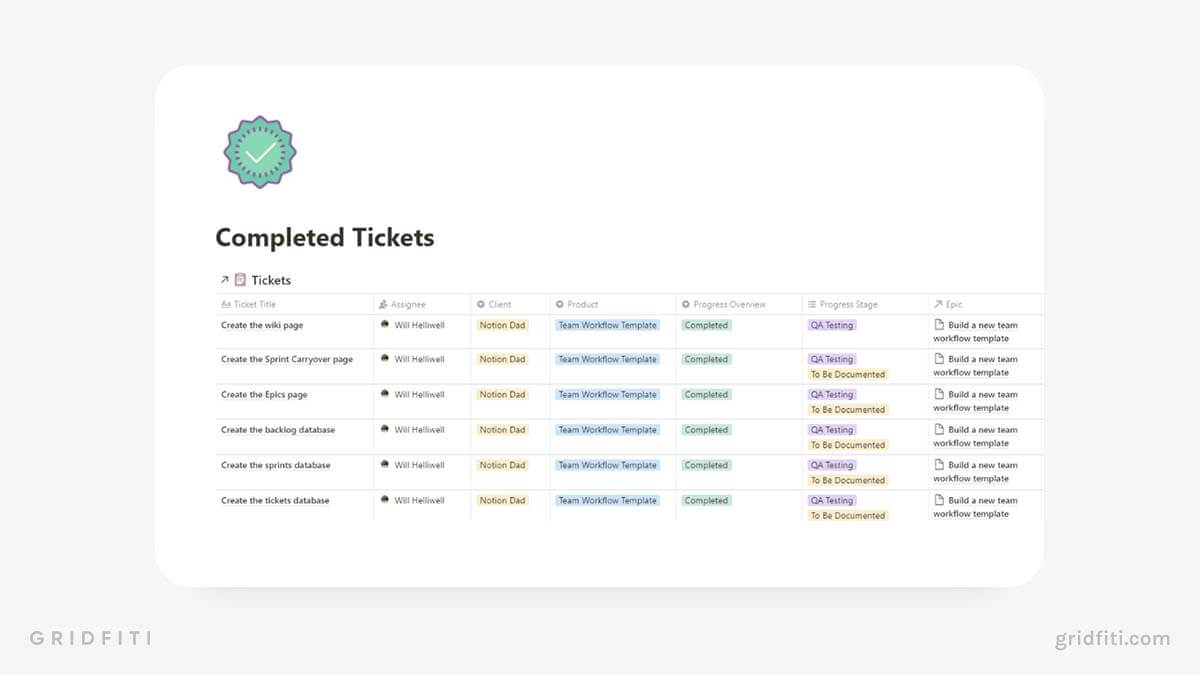 Manifest OS Dashboard with PM Features
Manifest OS is a mindful productivity dashboard designed to help you get more done. Built for entrepreneurs and solopreneurs, it'll help you build positive habits, minimize stress, and stay organized – and yes, manage your projects!
With the built-in project manager, see all active projects and know where to take action right away based on priorities, completion progress, and objectives.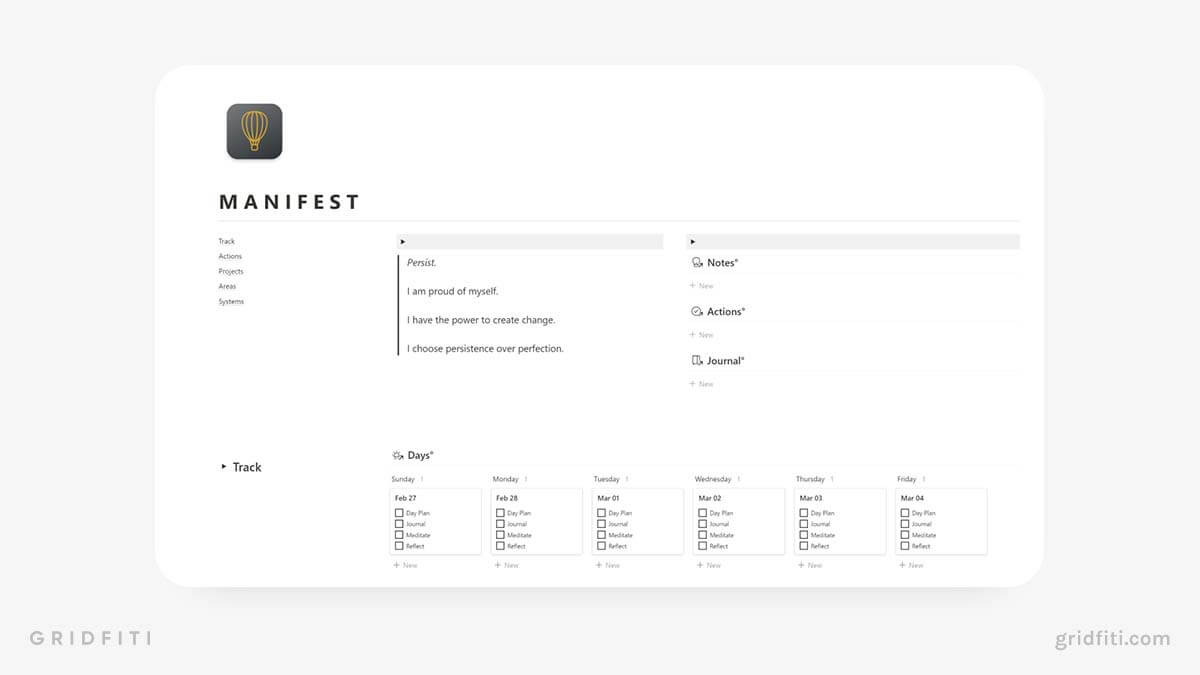 Balance OS for Goal Setting
The Balance OS project management template integrates GTD, PARA, and goal-setting to help you organize and align all areas of your life. The template uses all of Notion's great features to organize your important tasks, projects, areas, goals, ideas, and notes.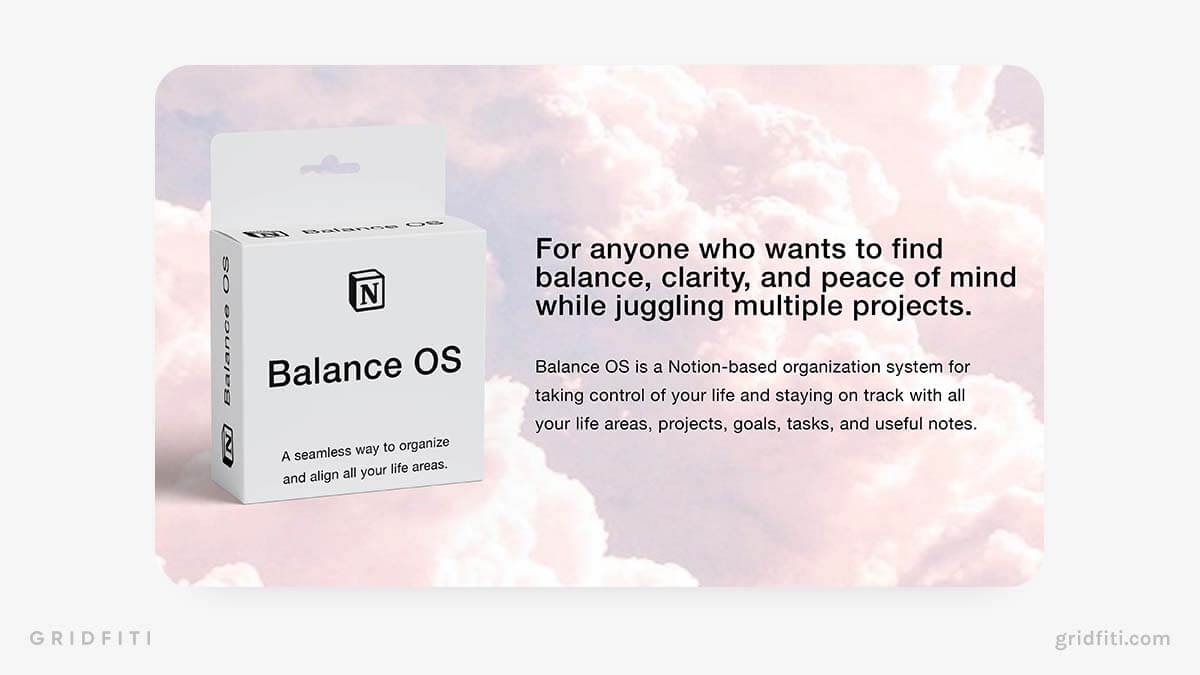 Notion PM Template
Easily manage your client projects and workflows with this Notion PM template! Designed to seamlessly incorporate into your workflow, avoiding repeating efforts, the template includes 30+ pages, a one-click project generator, organized assets folder, and so much more to save you valuable time.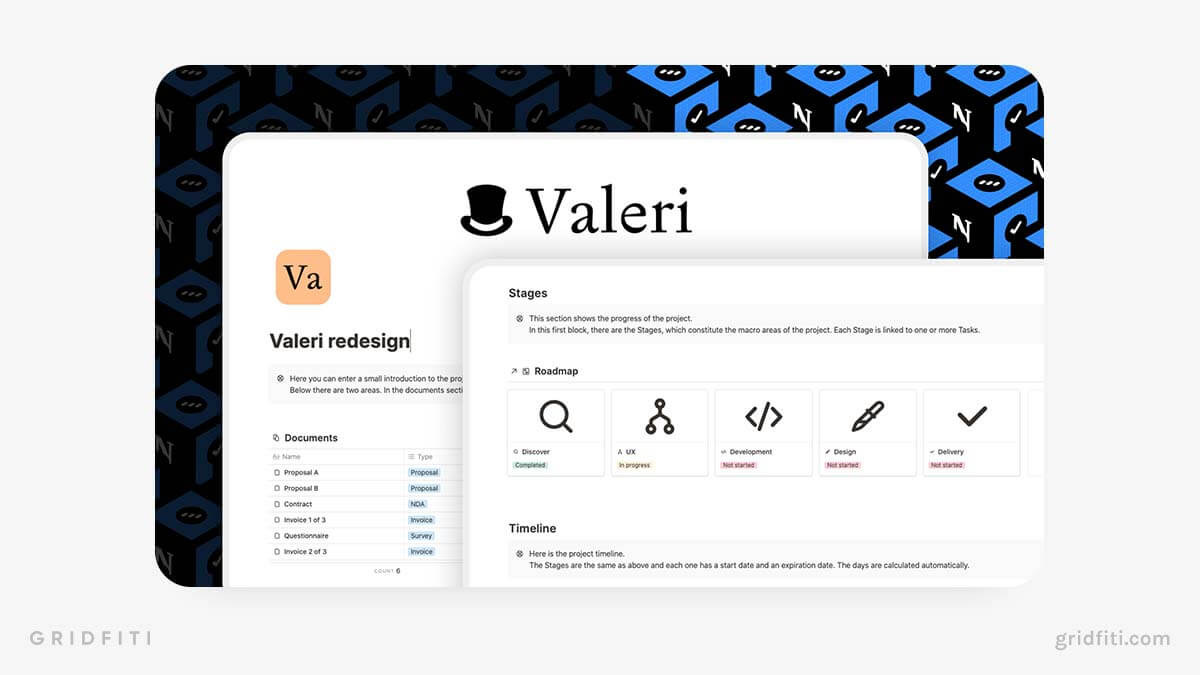 Notion Template – Simple Project Management
This minimalist PM template split up by Processes, Resources, and Goals will help you get a clear overview for your projects in a simple centralized hub! With a synced menubar, automations between actions and work, a notes database, and more – get the foundation of your PM system with this template.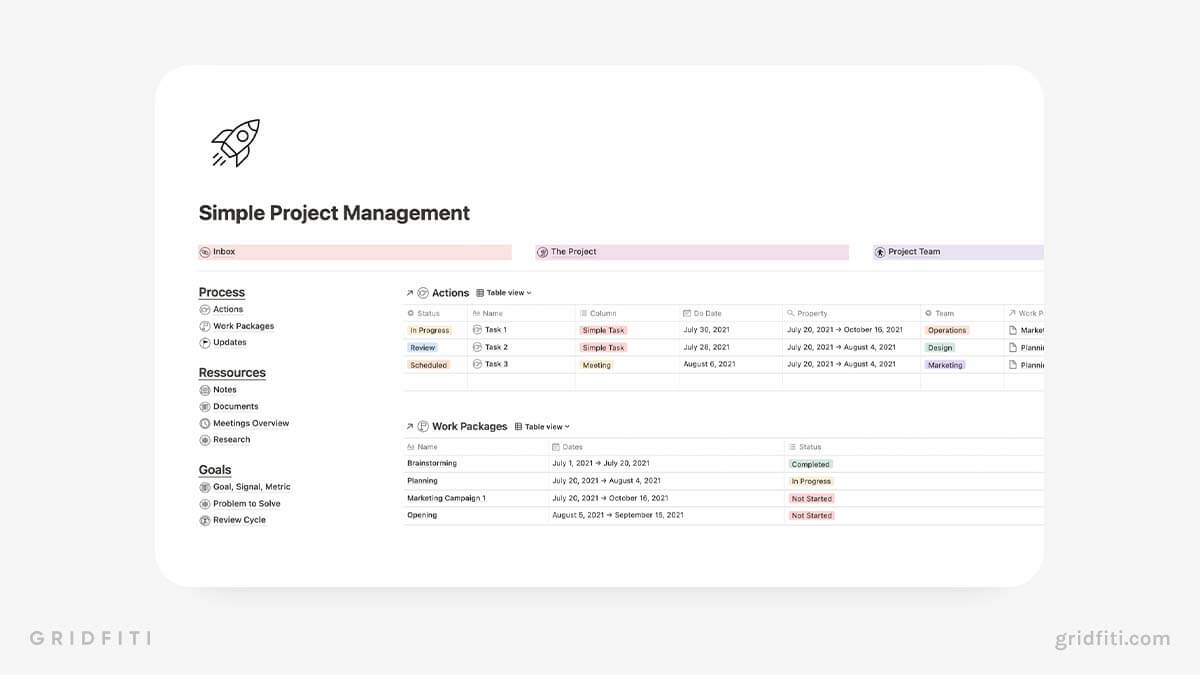 Personal Project Management Exercise
Looking to become your very own PM? This worksheet will help you go through the steps to build a framework from your project from start to finish – from planning, to making, to reflecting.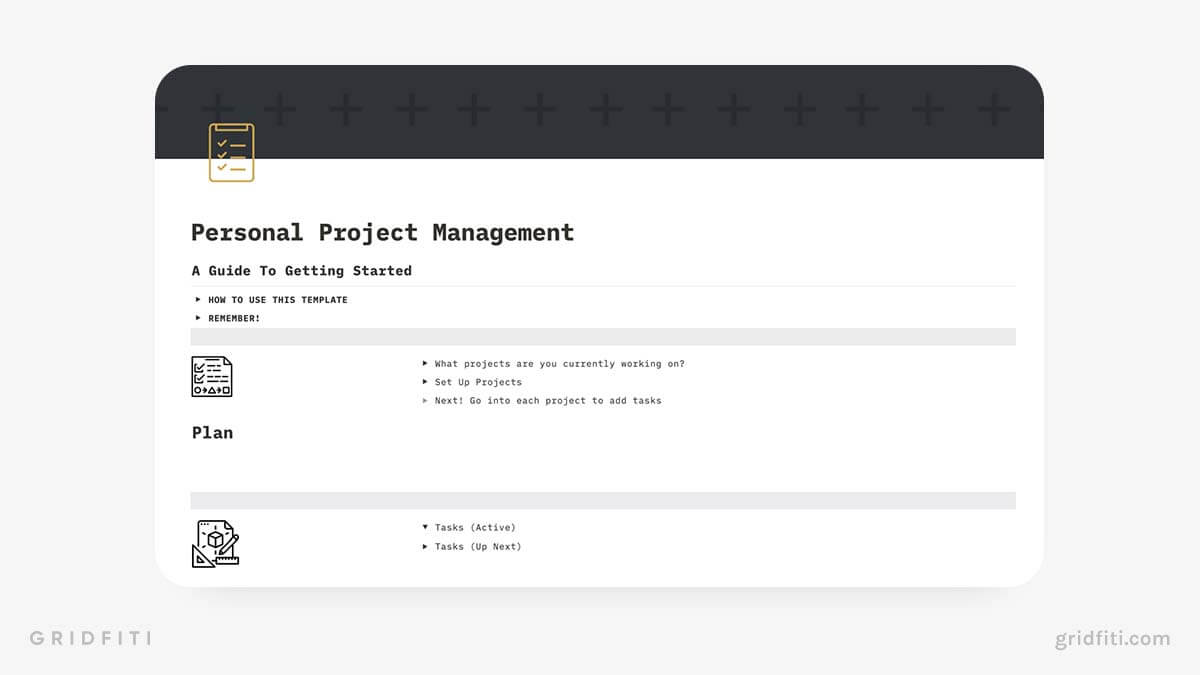 Simple Project Manager Template
This project manager template keeps it simple but effective. The system is based off of a main project database by status (published, working on, and to start), and also includes a publishing roadmap and Twitter scheduler to really dial in your distribution.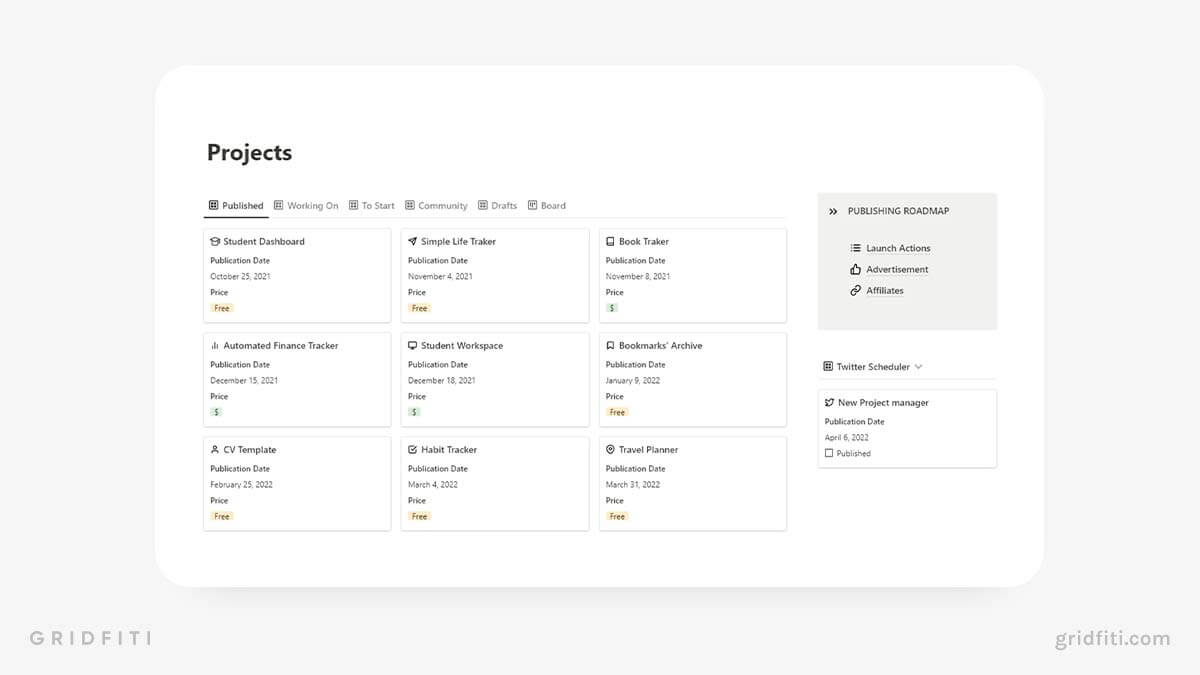 Notion CRM & PM Template
This hybrid CRM and PM template packs in the essentials to run any client services or project-based business – featuring a client pipeline, projects database, tasks management, project calendar, and more!
Looking for more CRM templates? Check out our full round-up of the best Notion CRM templates!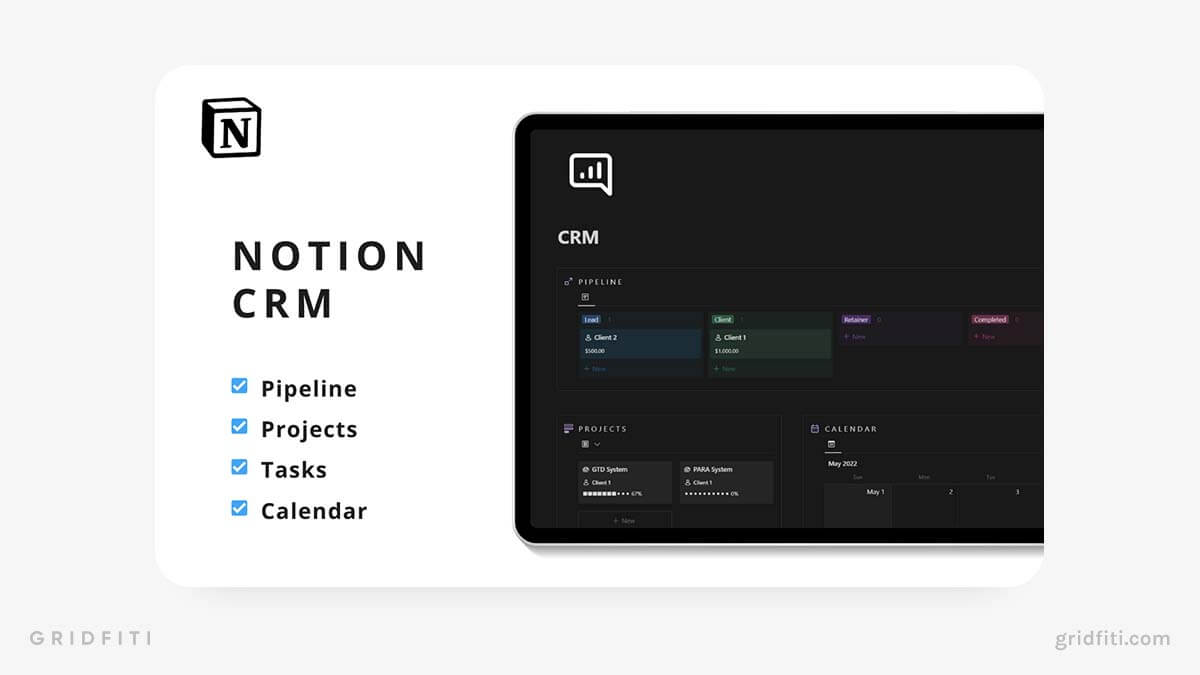 Do you have any other recommendations for Notion project management templates? Let us know down in the comments below!
Gridfiti is supported by its audience – when you buy something using the retail links in our posts, we may earn a small commission at no additional cost to you. Read more about our affiliate disclaimer.