With Notion invoice templates, get paid for your hard work – easily manage, track, and lay out your invoices all in one place, with a clean and simple design, too.
No need to create and design an invoice from scratch – using a Notion invoice template, you can simply add in your client information, line items, payment methods and terms, and you're good to go!
To get started, we've curated the best Notion invoice templates for you to choose from depending on your business' needs! Say goodbye to stressing about tracking payments, and hello to an organized hub with all your current, past, and upcoming invoices.
Looking for more templates? Check out our round-up post featuring the best Notion client templates!
---
Looking for more productivity tips and tools? Subscribe to The Flow — our quick, snappy, value-packed focus and recharge newsletter. Also, don't miss our several other Notion template round-ups and guides!
---
Customizable Notion Invoice Templates
Create beautiful PDF invoices right from Notion. You can select from a variety of invoice template designs, then customize with your logo and colors to fully brand the document. Beyond the advanced invoice builder, get paid easily with Stripe, PayPal, or WorldPay by including links straight in the invoice – perfect for freelancers and agencies!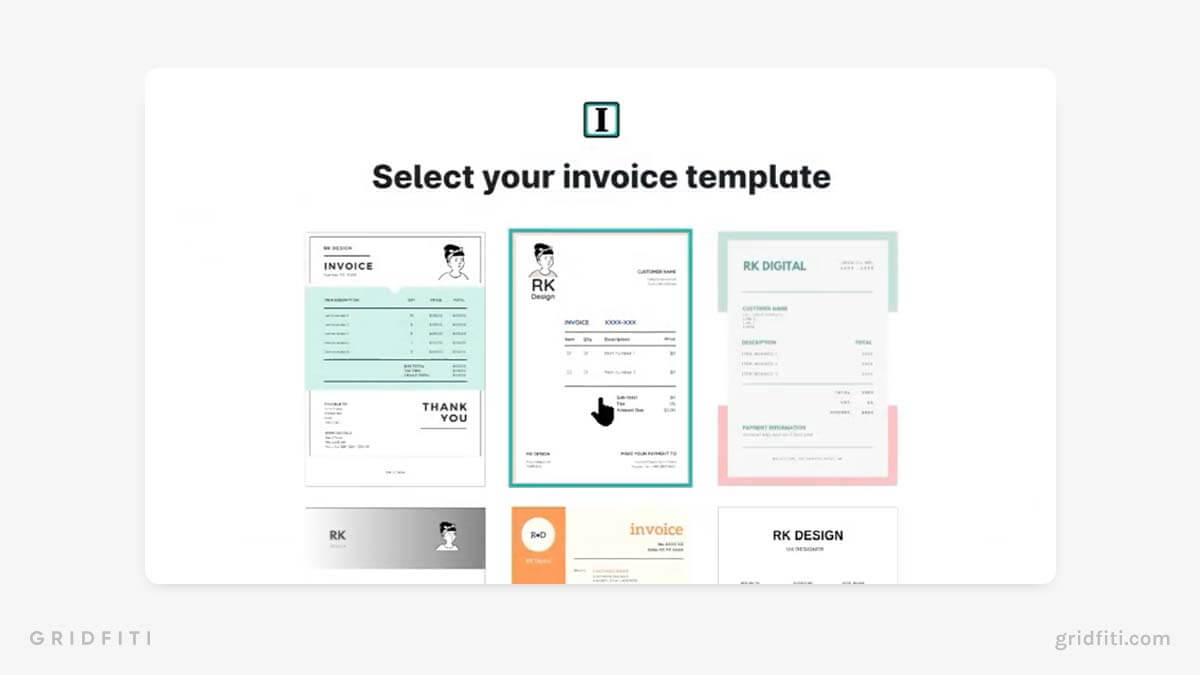 10+ Notion Invoice Template Pack
10+ invoice templates, prepared for 160+ currencies and 250+ countries? Say no more! This Notion invoice template pack lets you track as many invoices as you need – with a robust database to categorize by type, payment method, industry, and so much more.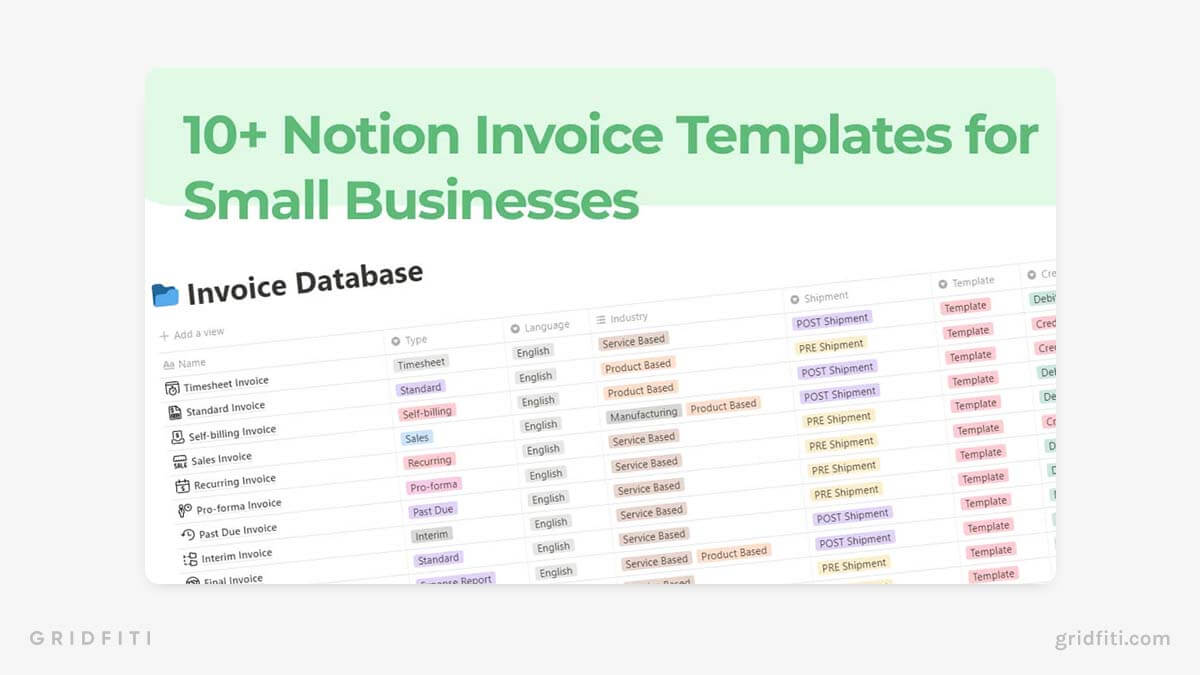 Notion Pack – Freelance Templates
The Notion Pack doesn't just include customizable invoice templates, but also 20+ other freelance Notion templates ranging from proposals, quotes, briefs, project timelines, client questionnaires, and more! Get everything you need to help you run your freelance business seamlessly.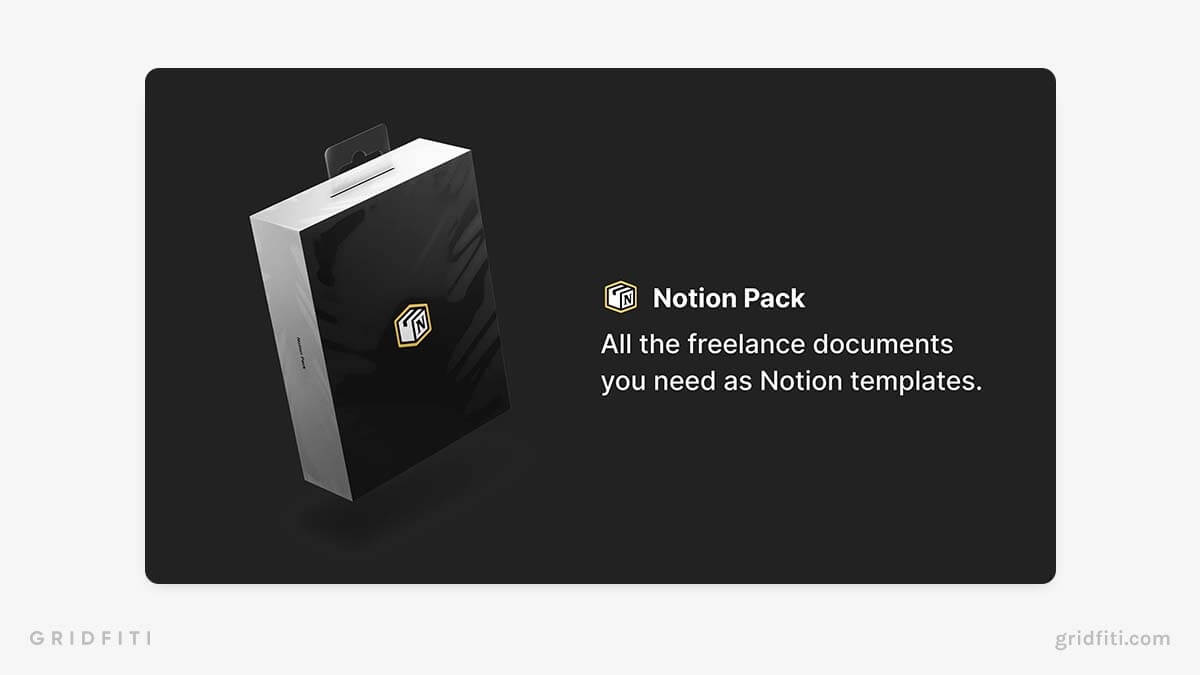 Simple Notion Invoice Template
A simple invoice template that gives you everything you need from a typical invoice – sections for company details, client details, dates, project breakdowns, and payment information.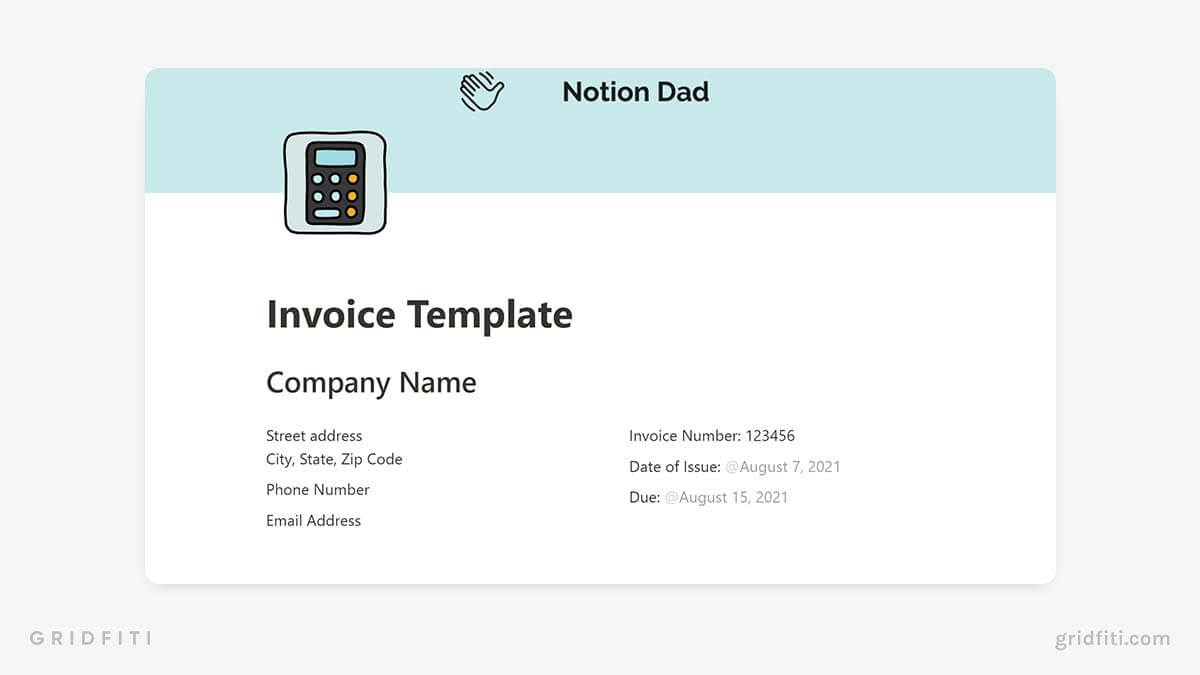 Minimal Notion Invoice Template
Less is more with this minimal Notion invoice template from Easlo. The template gives you everything you need from an invoice, without any branded designs or colors.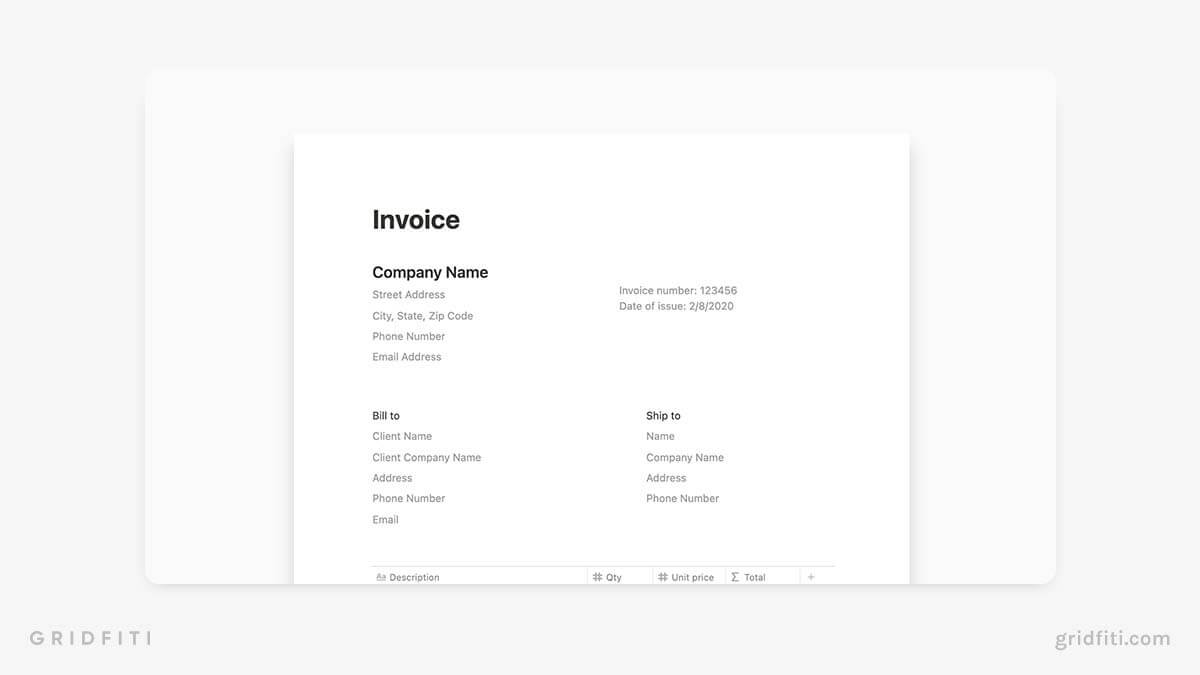 Botion – Invoice Customers Using Notion
Botion is a Notion integration that allows for you to configure, view, and send invoices to your customers right from your Notion workspace. You start by configuring your invoice header and footer, then adding customer and project data in. From there, you can select the products to include in the invoicing – and once the invoice is ready, you can mark the invoice as open, which will then email the customer using Notion's API.
Template & Tutorial Available Here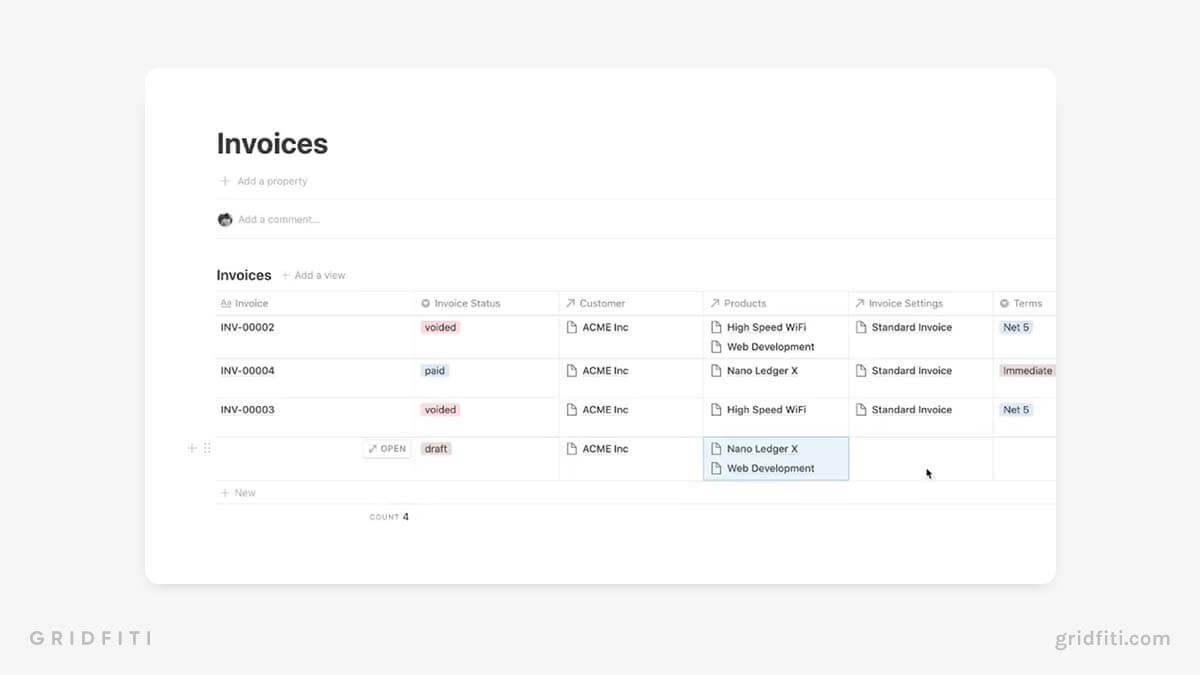 Which Notion invoice templates are you using? Any ones we've missed? Let us know in the comments below!
Gridfiti is supported by its audience – when you buy something using the retail links in our posts, we may earn a small commission at no additional cost to you. We only recommend products we would use ourselves and recommend to our friends and family. Read more about our affiliate disclaimer.