In the ever-changing world of client services, managing expectations, keeping communication clear, and always being on the ball are crucial to keeping clients, and even earning yourself new ones.
From client portals and coaching tools, to proposals and project management templates, these templates will help you bring all your client work under one roof. Whether you're a freelancer, agency, coach, or anywhere in between, dive into our curated list of the best Notion client templates!
Want more Notion tips, tricks, and templates? Join our Notion newsletter below and check out our several other Notion guides and round-ups!
Table of Contents
All-in-One Notion Client Templates
These templates are perfect for anyone or any team seeking an all-encompassing solution for client management. They meticulously integrate all aspects of the business, ultimately cutting down the number of tools and workspaces you need to keep track of!
Notion Agency Kit with Client Templates
For more templates like this, check out our full round-up of Notion marketing templates!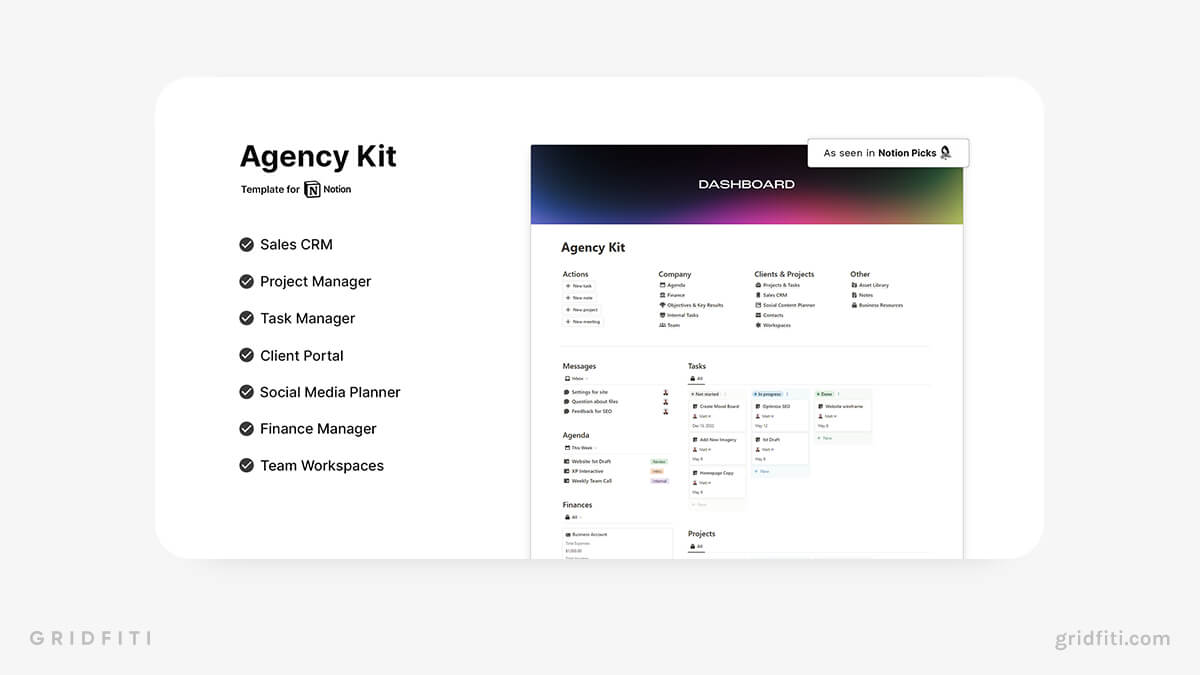 Client Dashboard for Notion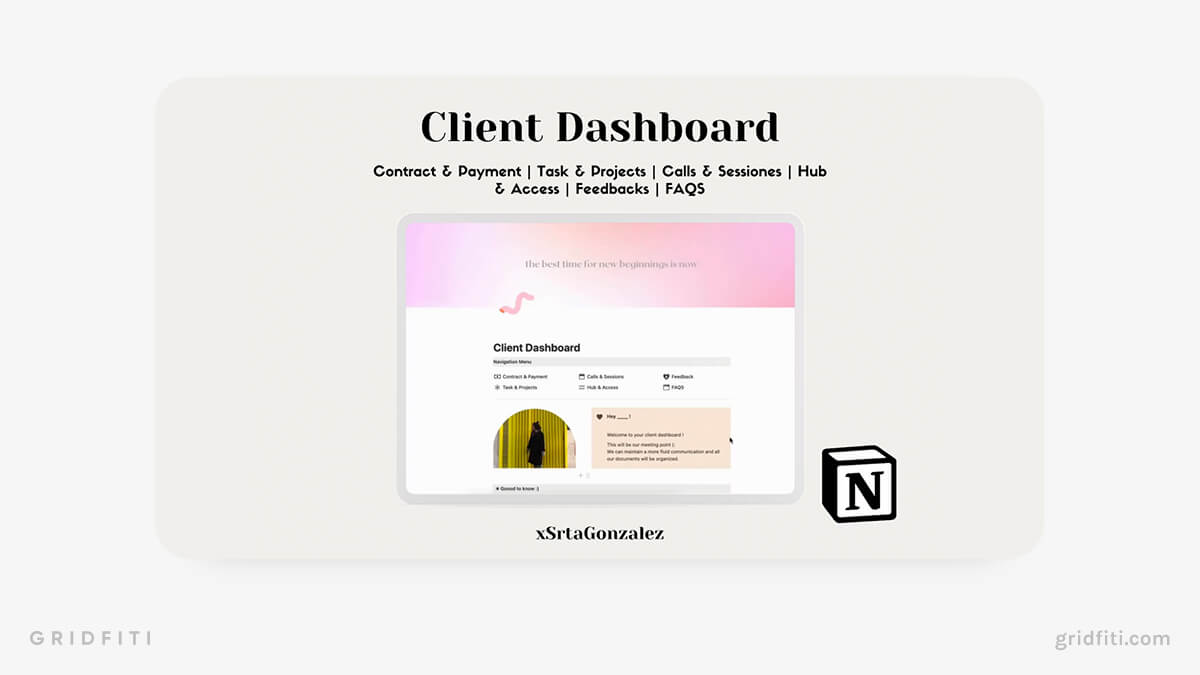 Notion Freelance Pack – Client Agreement Templates & More
Don't miss our full round-up of Notion templates for freelancers for more.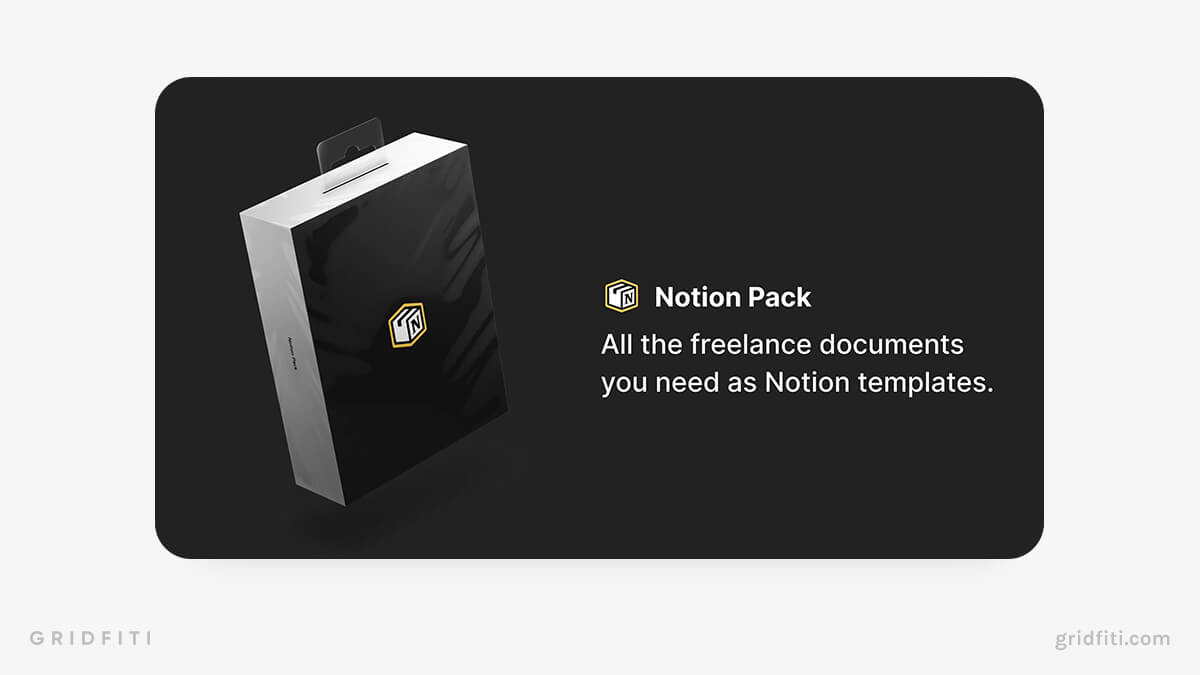 Notion Client Project Templates
Expectations management is one of the most important aspects of client work, and these templates help you make sure your clients and team are always on the same page. With a keen focus on timelines, deliverables, and client feedback, these templates will fully optimize your project cycle!
For more templates like this, don't miss our full round-up of Notion project management templates.
Aesthetic Notion Client Dashboard – Project Based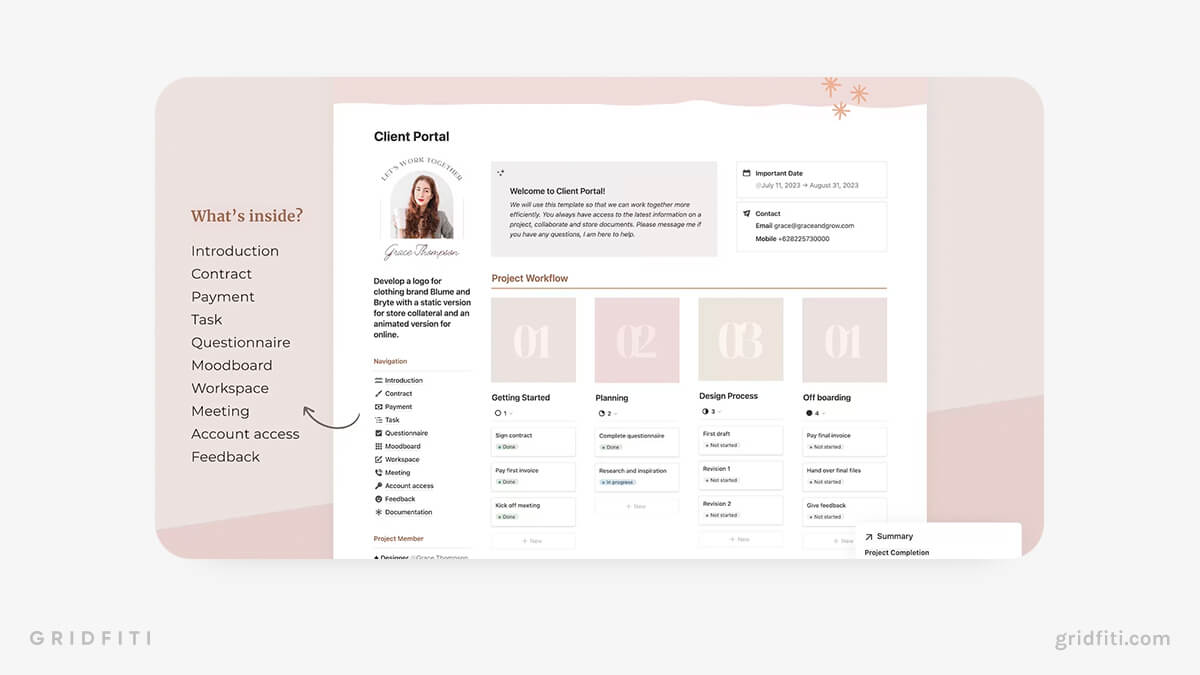 Notion Project Management Dashboard with Client Hub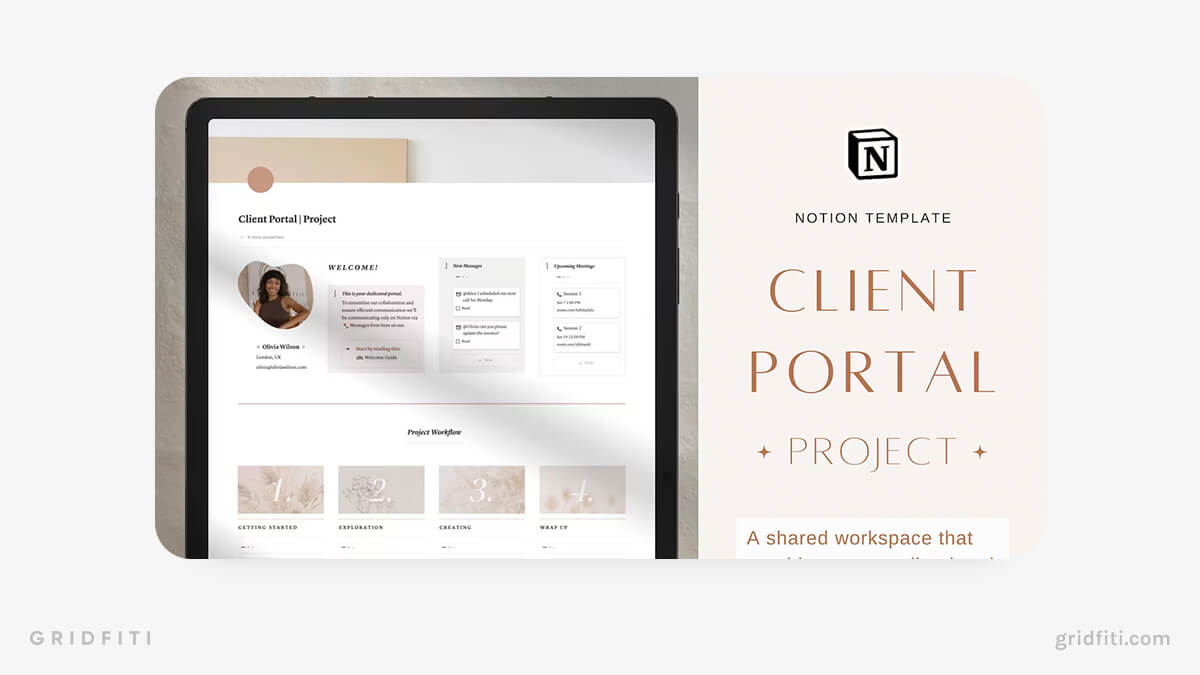 Notion Client Creative Brief Template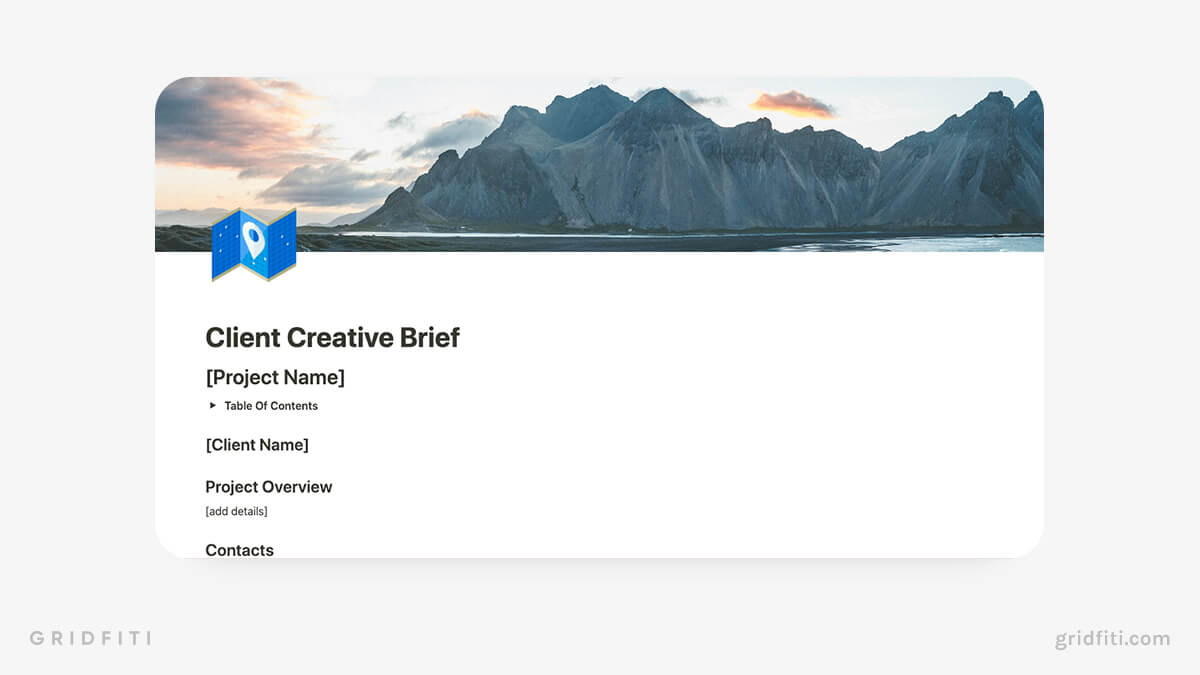 Simple Notion Proposal Template
See our post for more Notion proposal templates!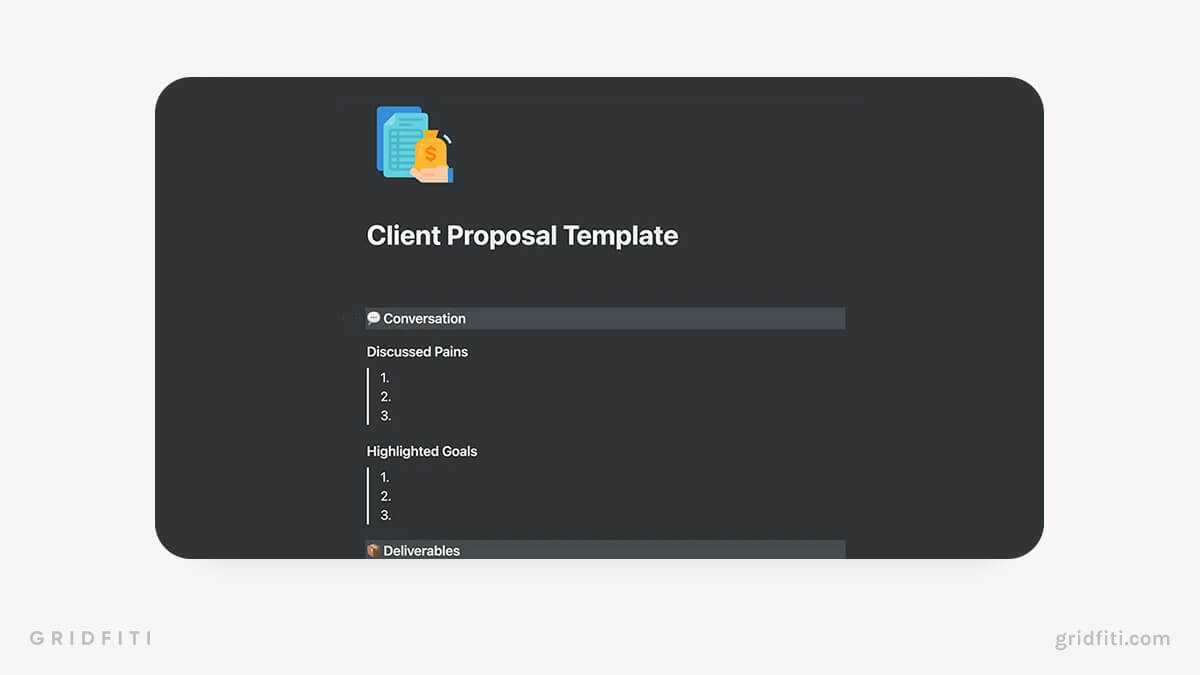 Notion Client Portal Templates
These client portal templates will help facilitate breezy two-way sharing for all of your client files, updates, and feedback. Your clients will appreciate the convenience and transparency – and you'll appreciate how it tightens up your workflow!
Notion Client Portal Template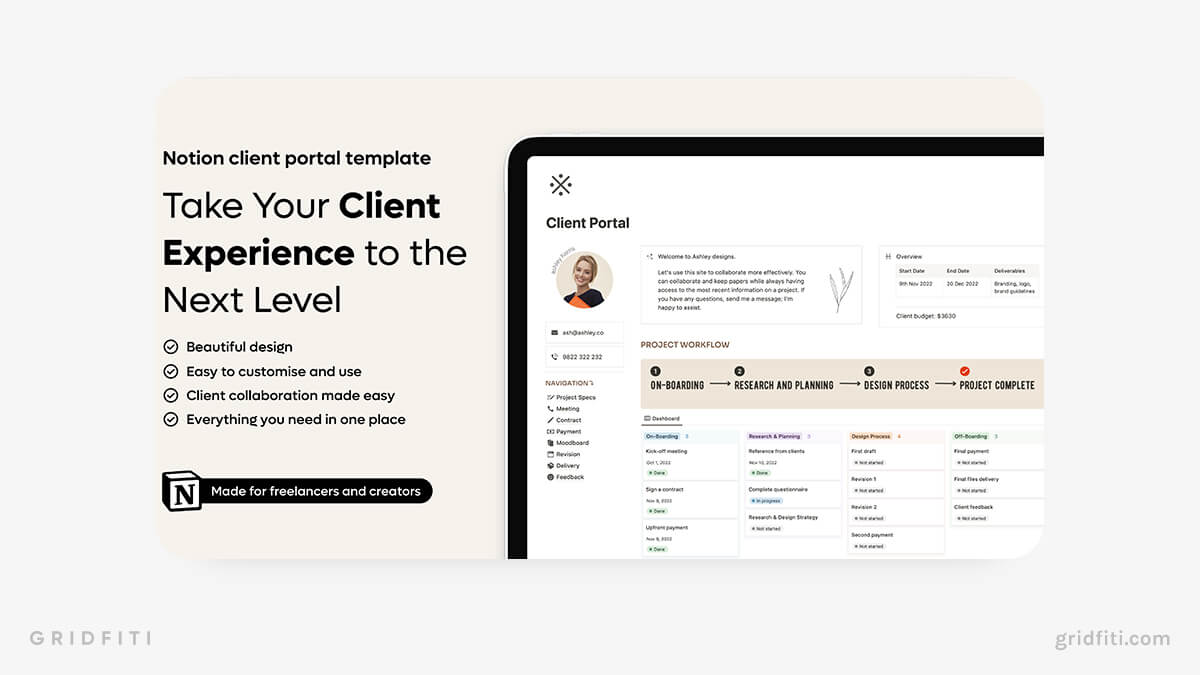 Simple Client Portal Template
Check out the full walkthrough video of the template here for more information!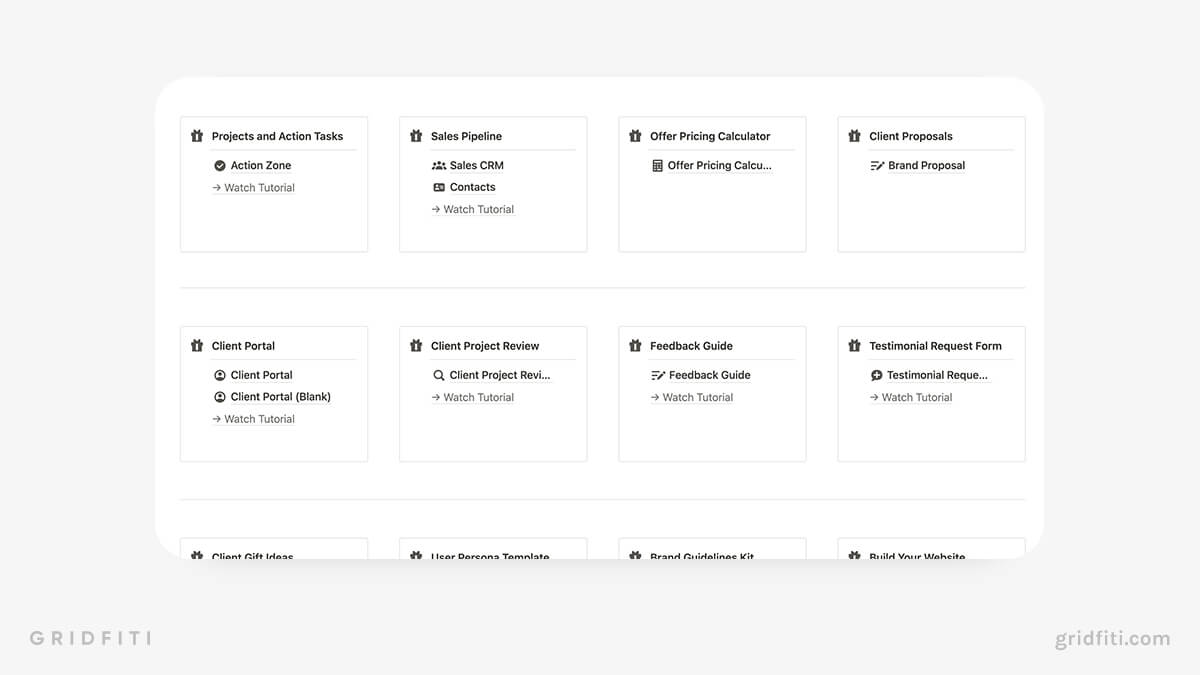 Notion Client Portal by Template Road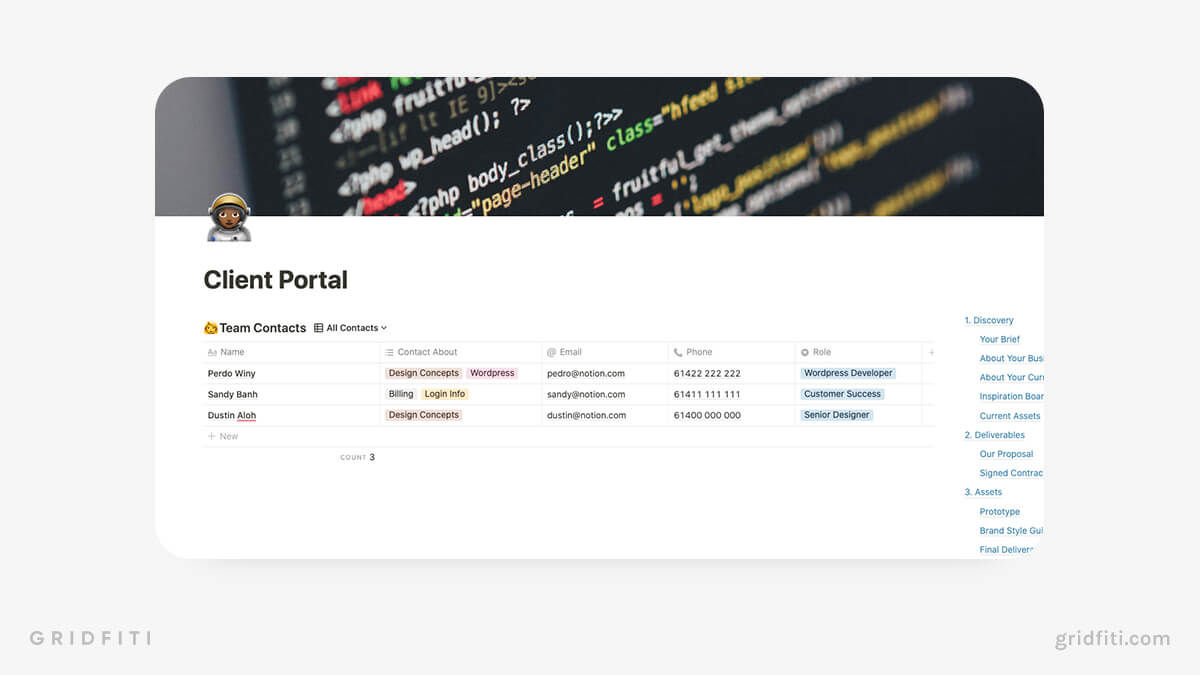 Notion Client Portal for Brand Strategists, Designers & Web Developers
Check out our full round-up of Notion templates for developers and for designers for more!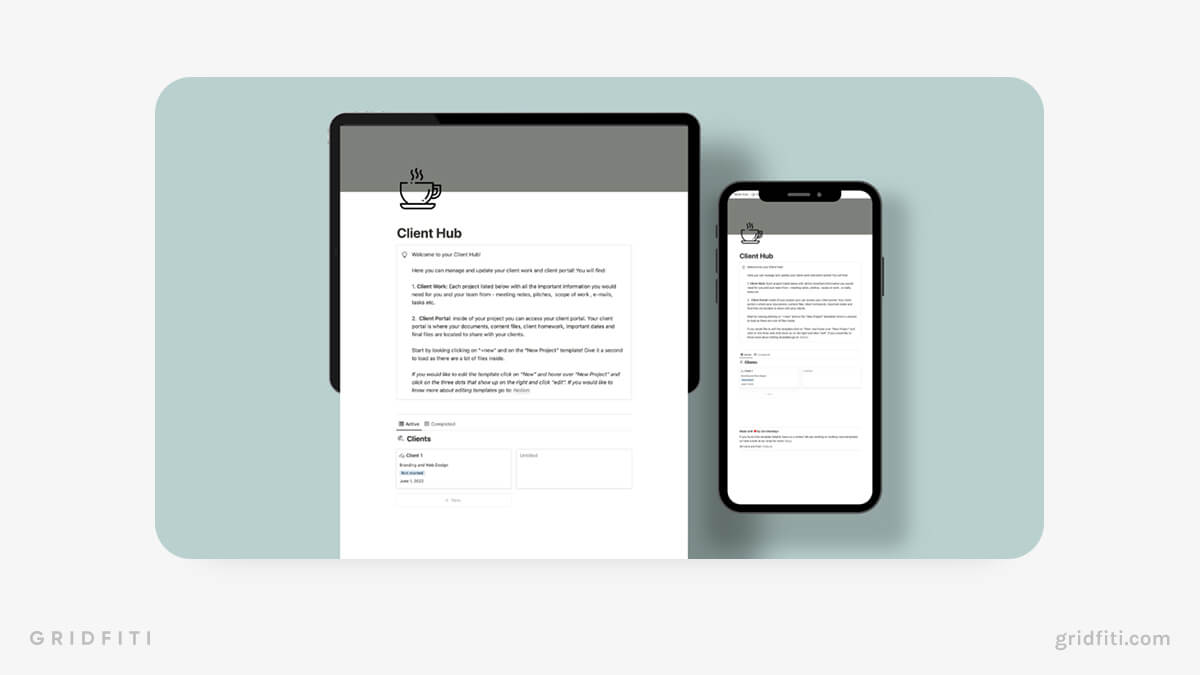 The Smart Studio Solution – Client Portal Sample Template
Simple Minimal Client Portal Template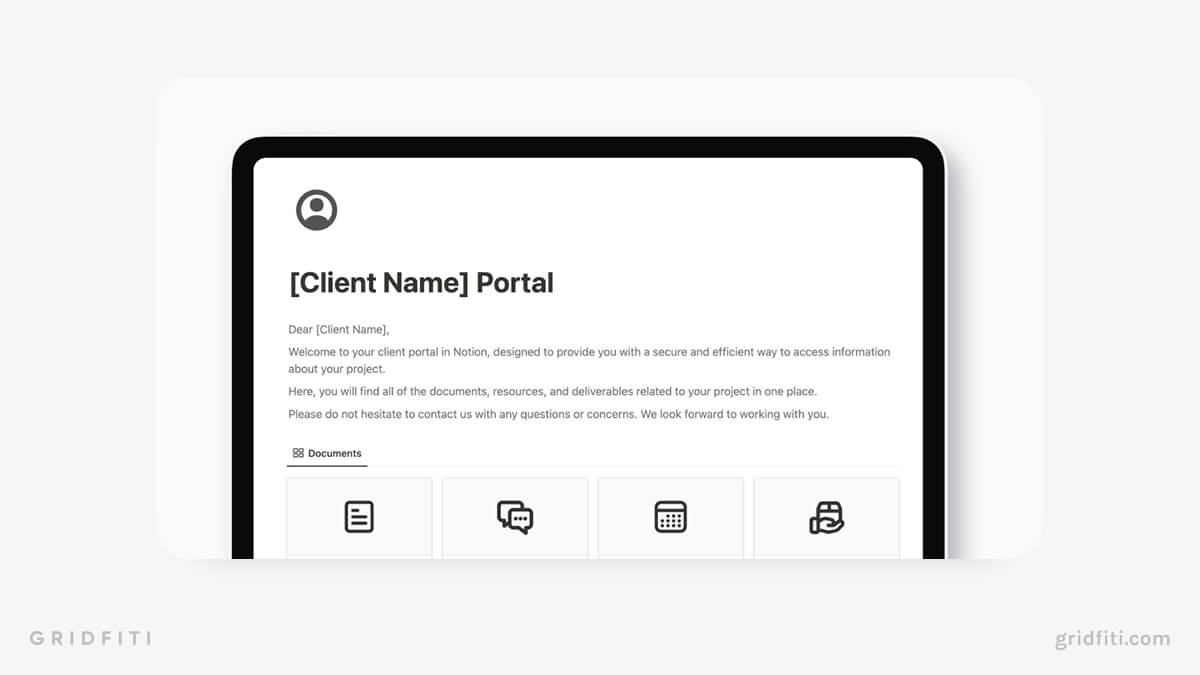 Notion Designer Business Template with Client Portal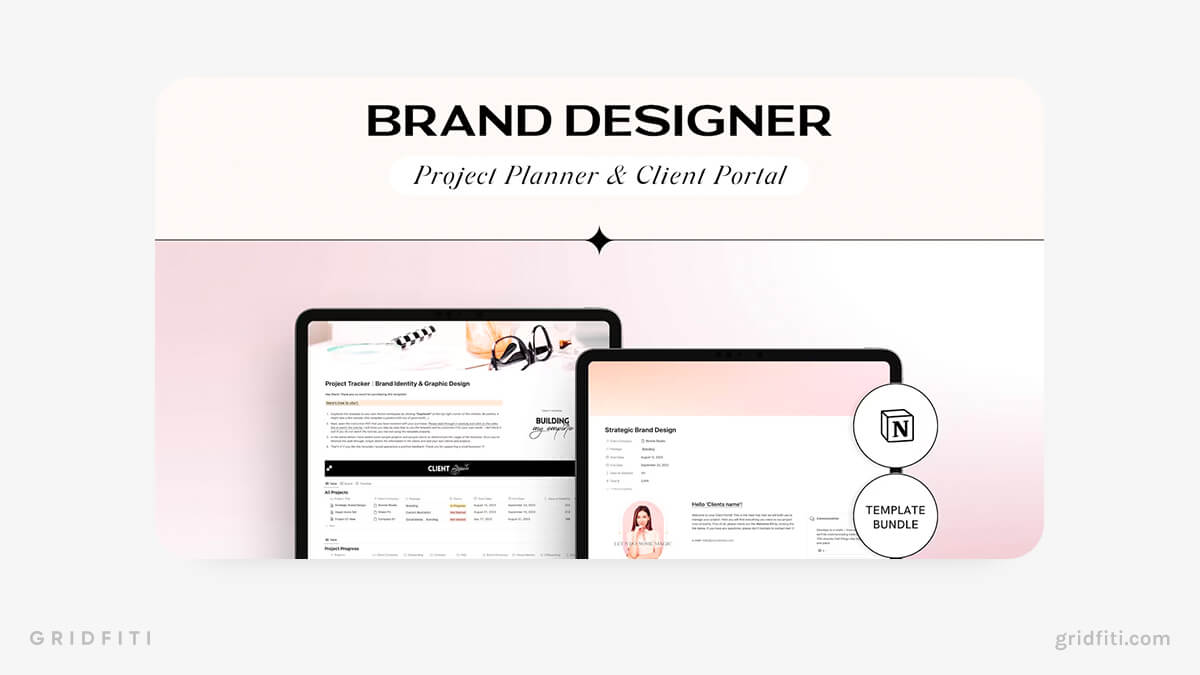 Notion VIP – Client Portal Template
For more information about the template, check out the walkthrough here.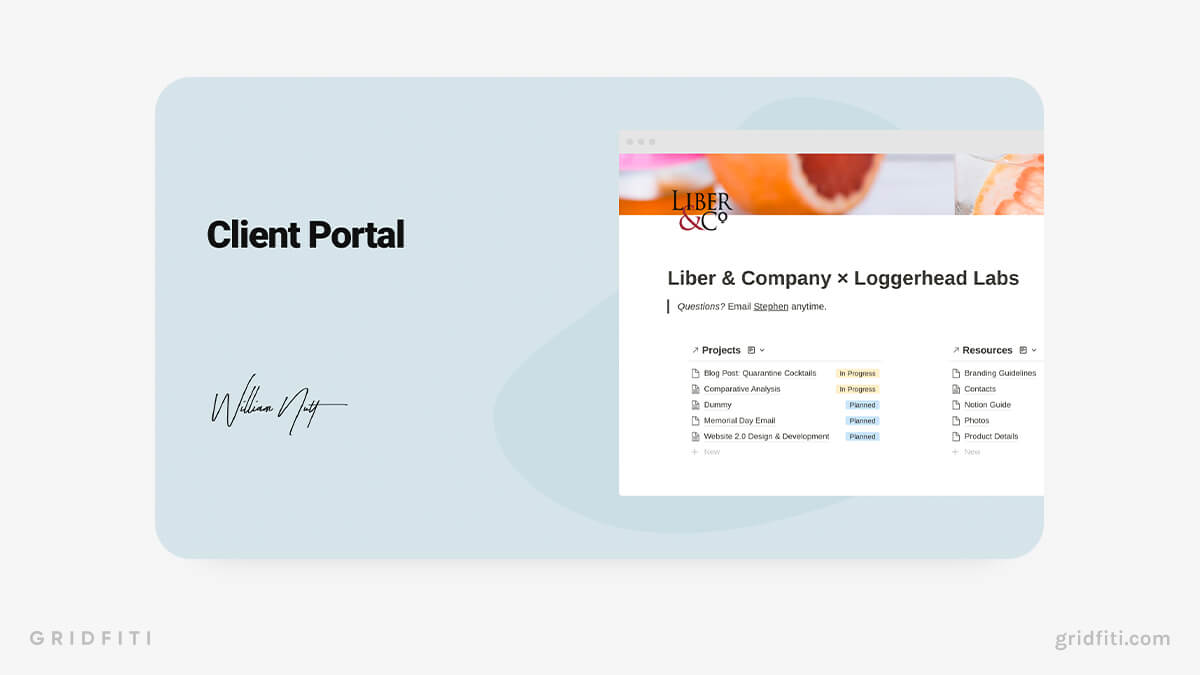 Notion Client Portal for Web Designers & Web Developers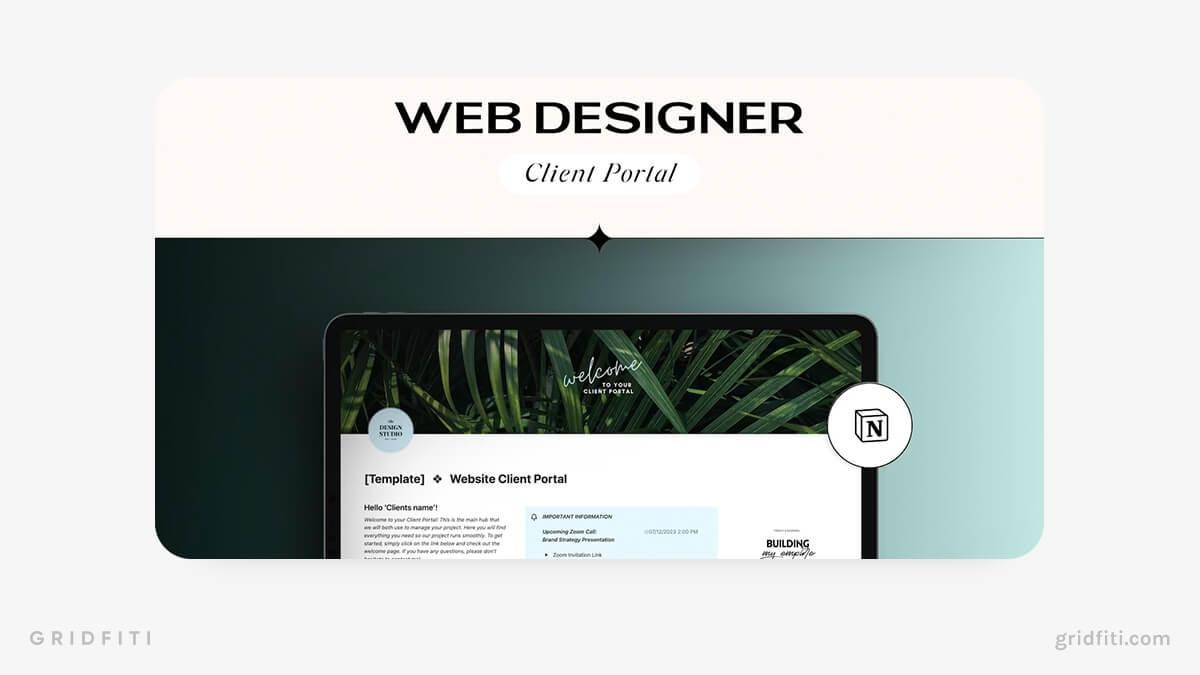 Freelance Client Portal Notion Template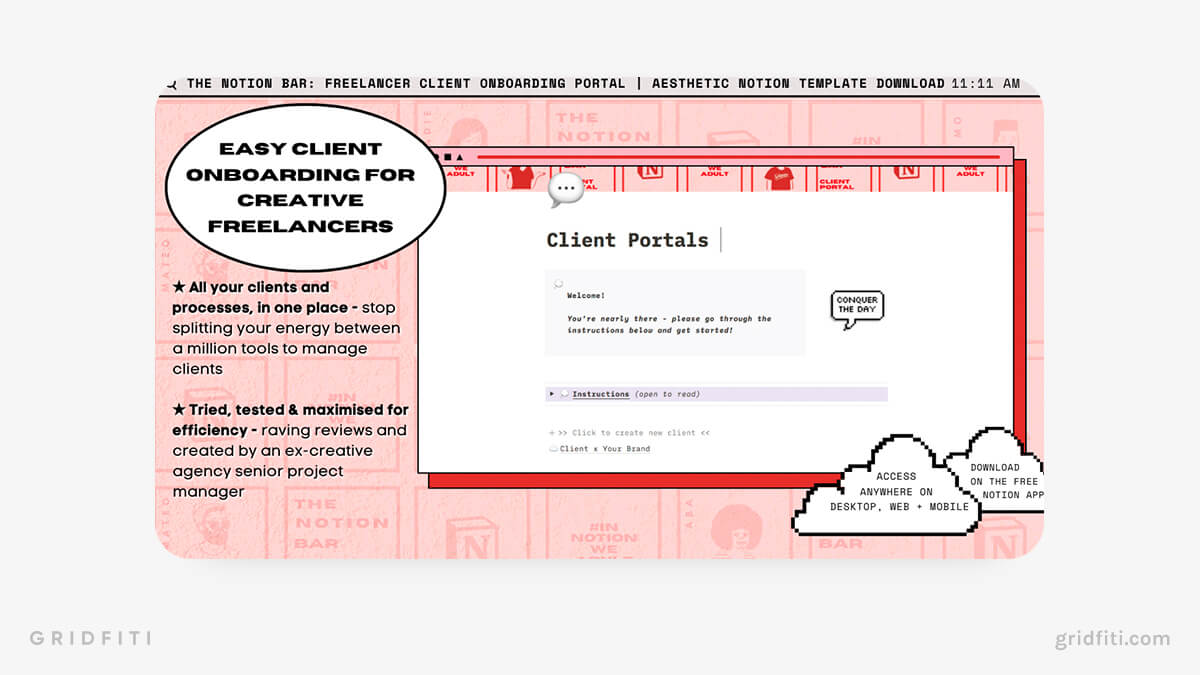 Notion Social Media Client Portal & VA Client Management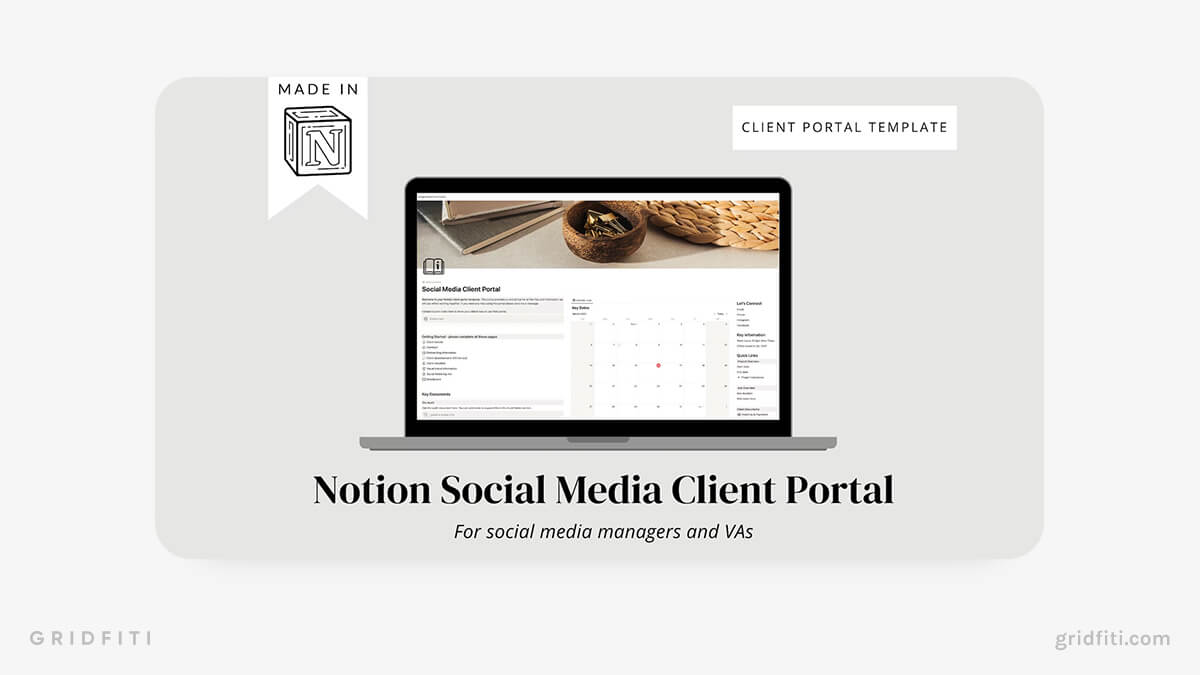 Notion Design Business Planner & Client Portal for Brands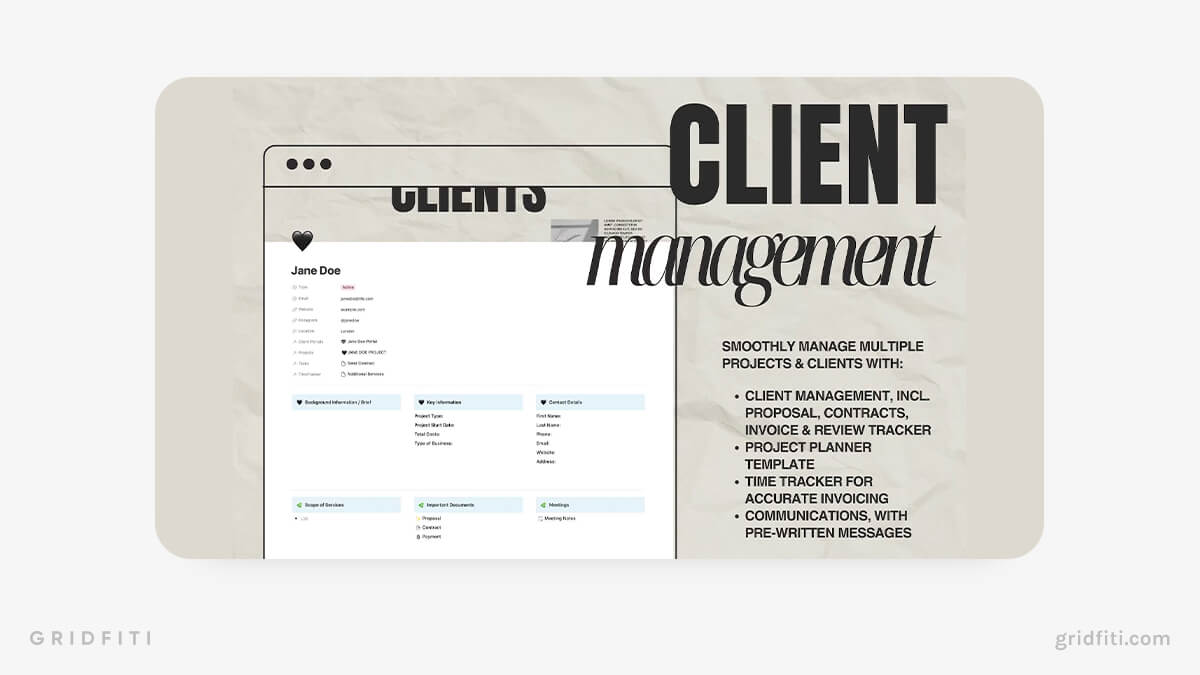 Modern Client Portal Template for Notion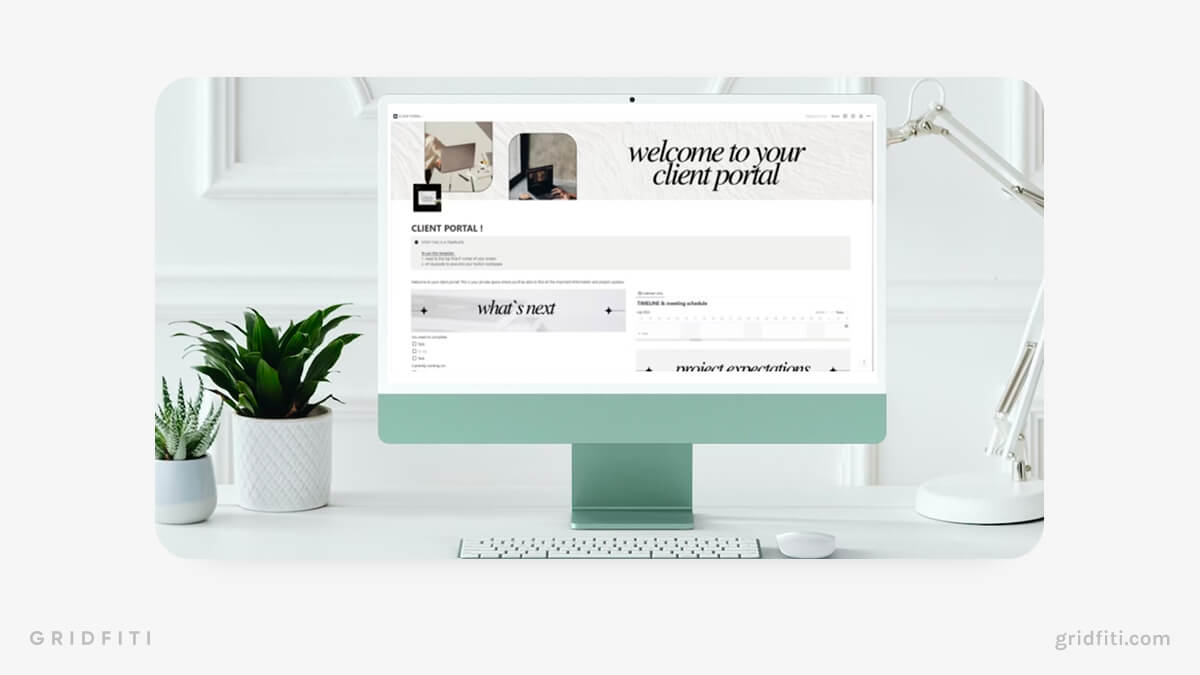 Notion Client Portal for Bookkeepers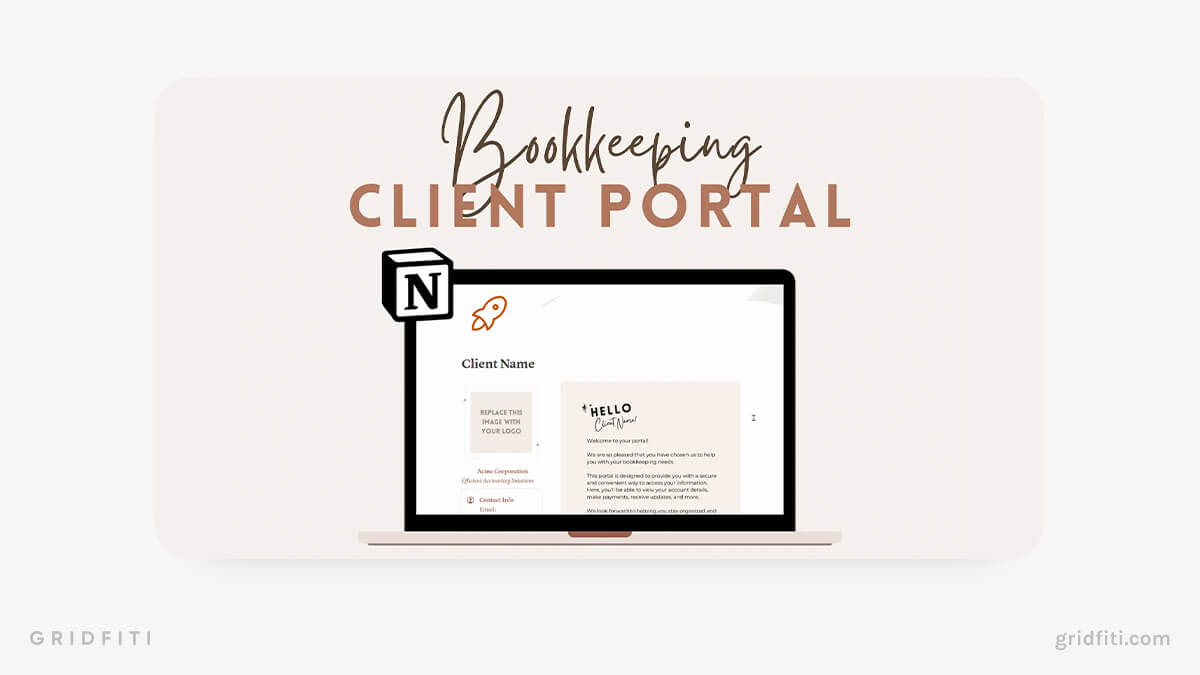 Notion Client Onboarding & Profile Templates
Starting your client relationship off on the right foot is key – and these client onboarding templates will help create a structured onboarding experience. With client profiles and onboarding plans, lay the foundation for a long-lasting collaboration.
Client Onboarding Meeting Template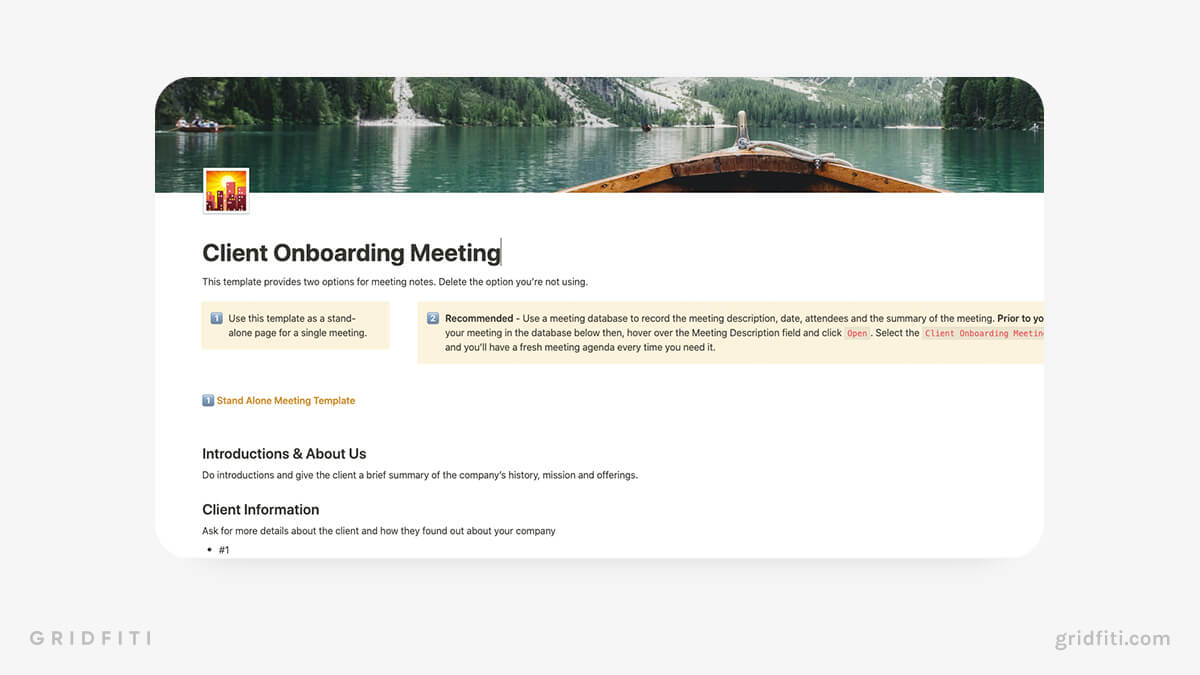 Client Profile Template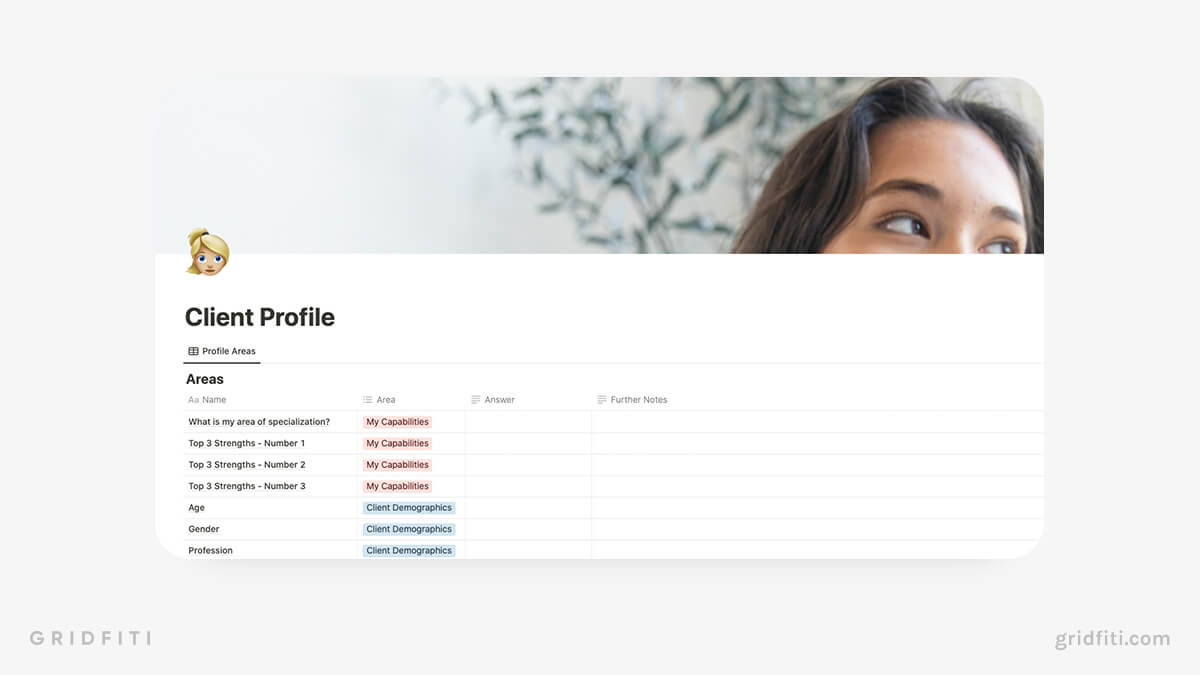 Notion Client Coaching Templates
From session notes, to 'coachee' profiles, goal-setting, progress tracking, and more, these client planning and portal templates will support your coaching journey and help you provide the best possible experience for your clients!
Notion Business Planner & Client Portal for Coaches
Check out our round-up of Notion templates for business for more business templates!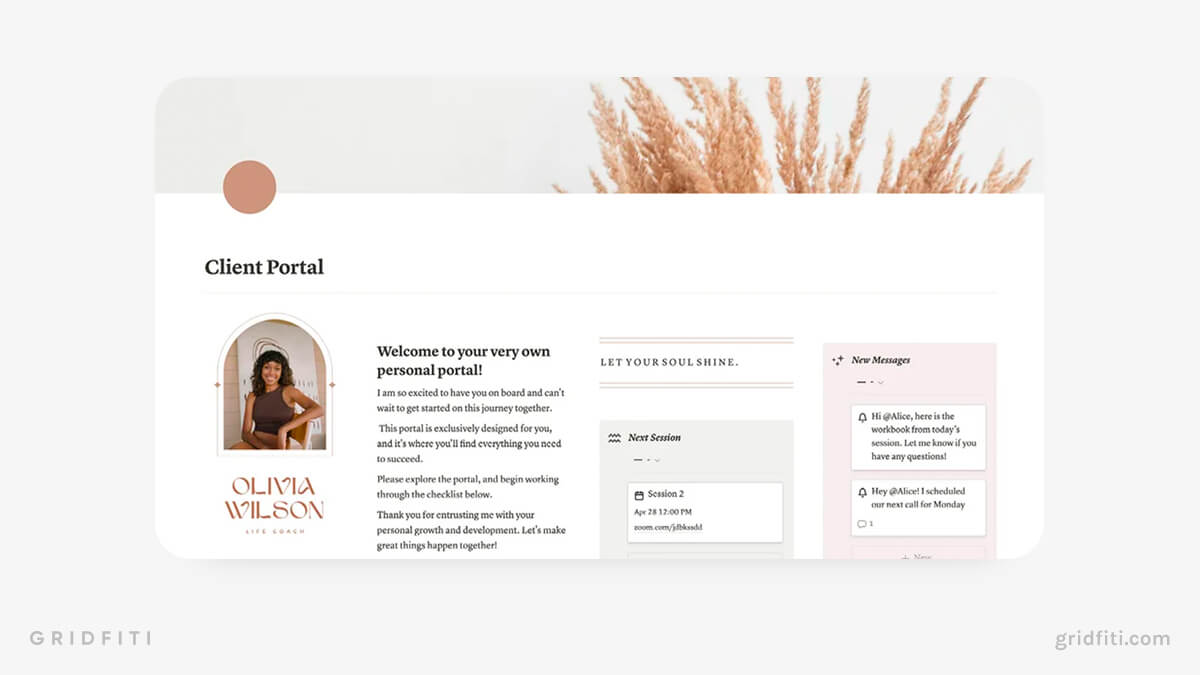 The Ultimate 1-on-1 Coaching Client Portal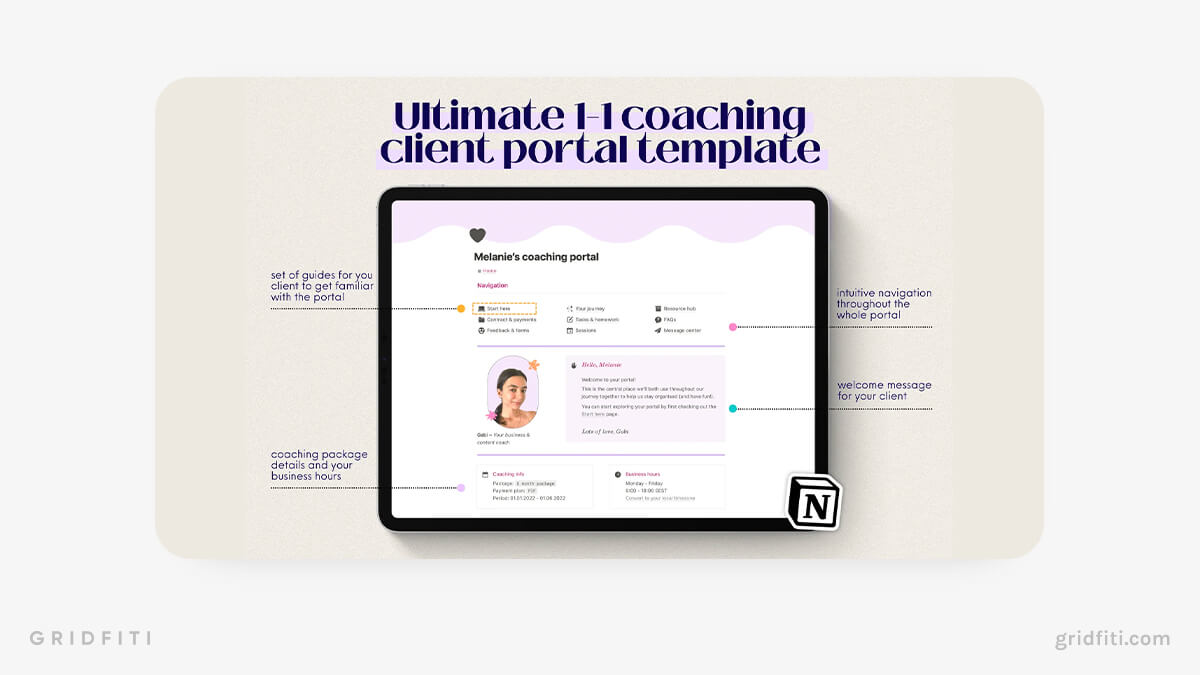 Notion Coaching Client Portal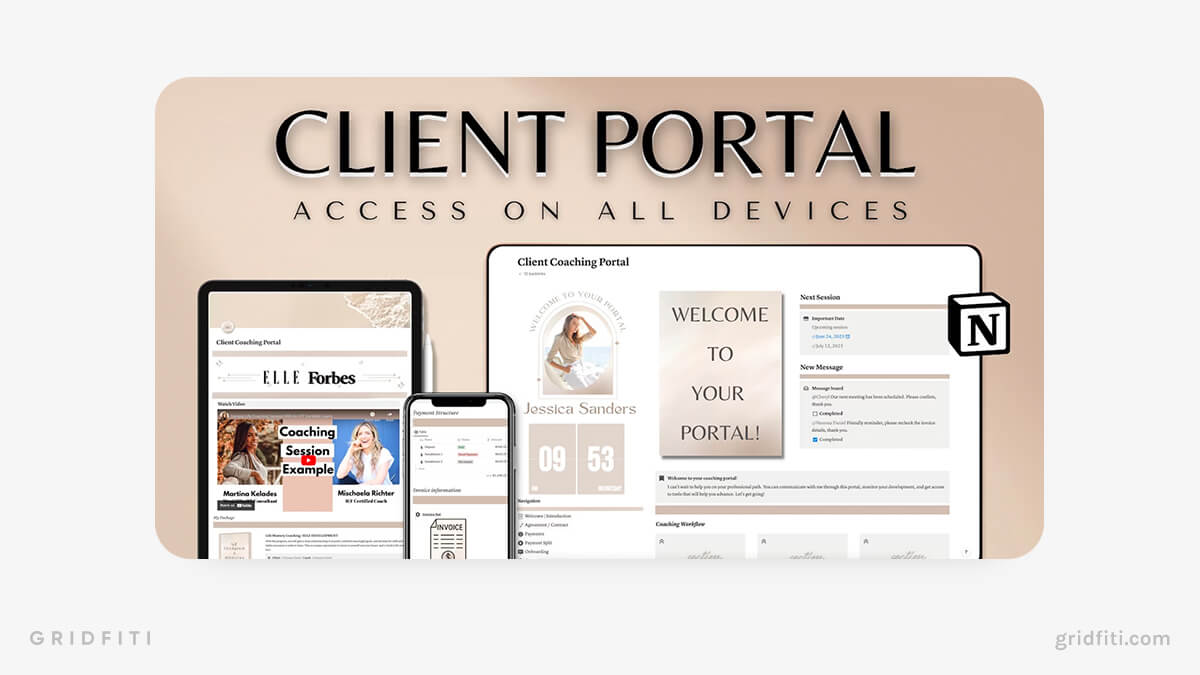 Notion Client Portal for Coaches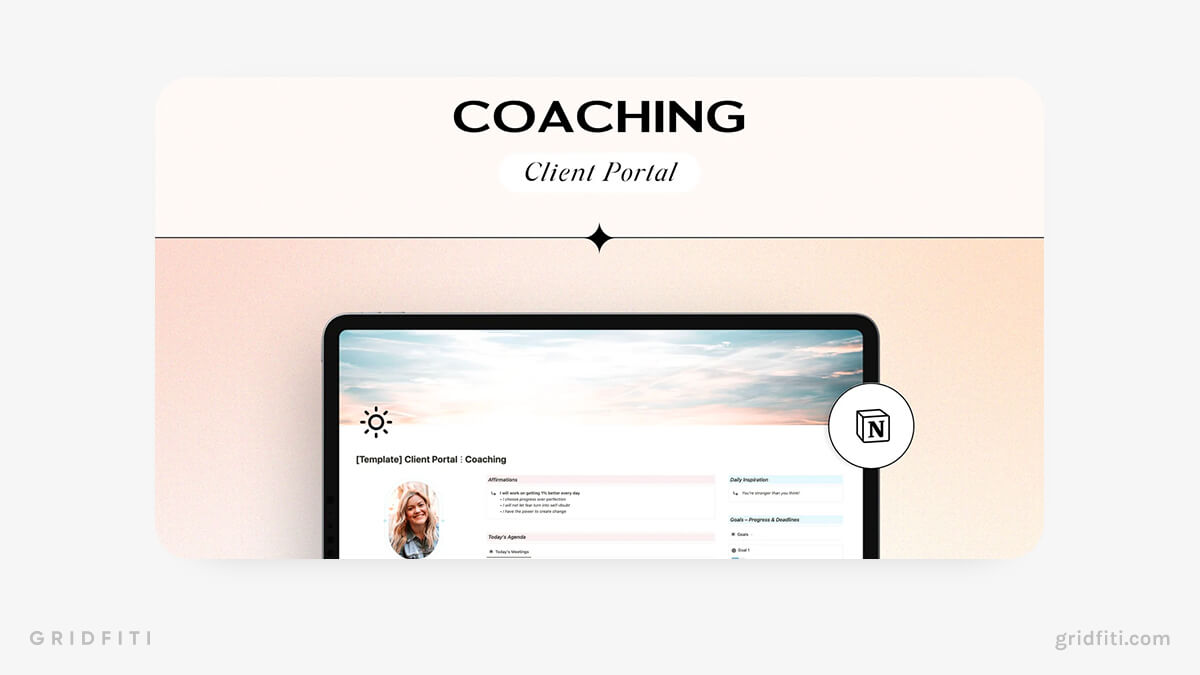 Coaching Portal & Online Course Template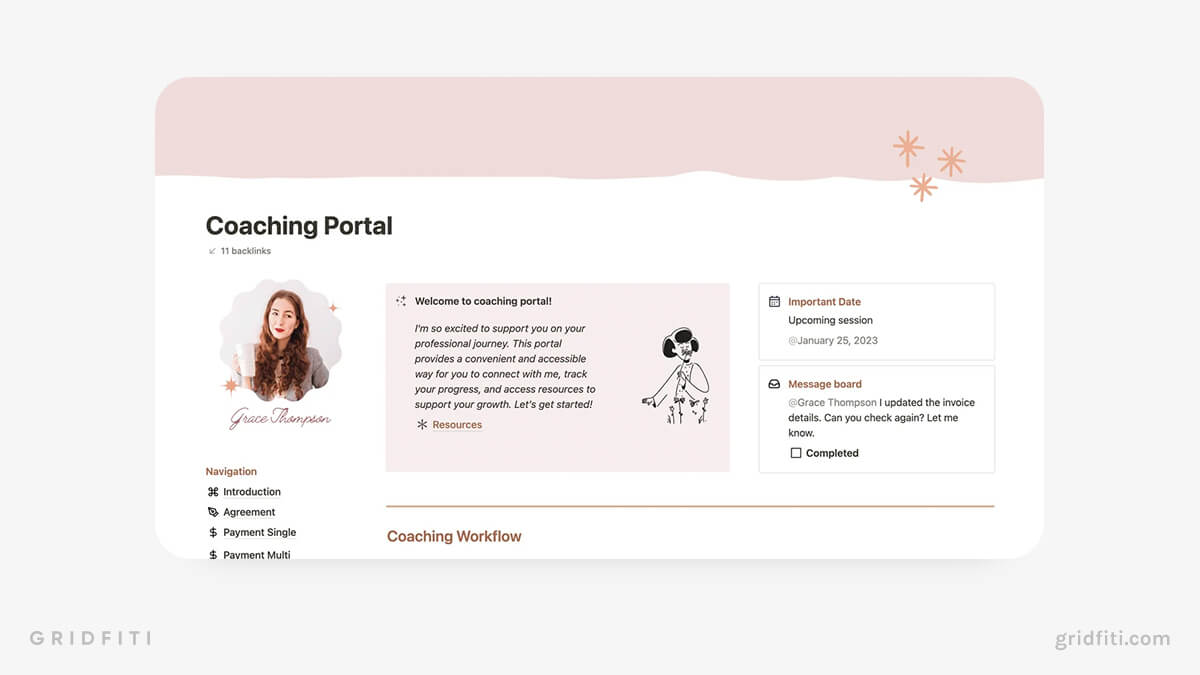 Which Notion client template do you plan on using? Any that we missed? Let us know in the comments below!
Gridfiti is supported by its audience – when you buy something using the retail links in our posts, we may earn a small commission at no additional cost to you. Read more about our affiliate disclaimer.