Although Notion is a no-code tool, it's a great one for storing everything involved in your coding journey. From bug trackers, to project management templates, code snippet managers, and more – we've gathered some of the best Notion coding templates for you to level up your workflow!
Want more Notion tips, tricks, and templates? Join our Notion mailing list below and check out our several other Notion guides and round-ups.

Sign up for Notion here! Free for personal use, students, and educators.
Code Snippets Manager Template for Notion
Having code snippets on hand to refer back to can really speed up your workflow. With the Code Snippets Manager template, compartmentalize your snippets by language or category, attribute where you originally found the snippet, sort snippets by most used, and more!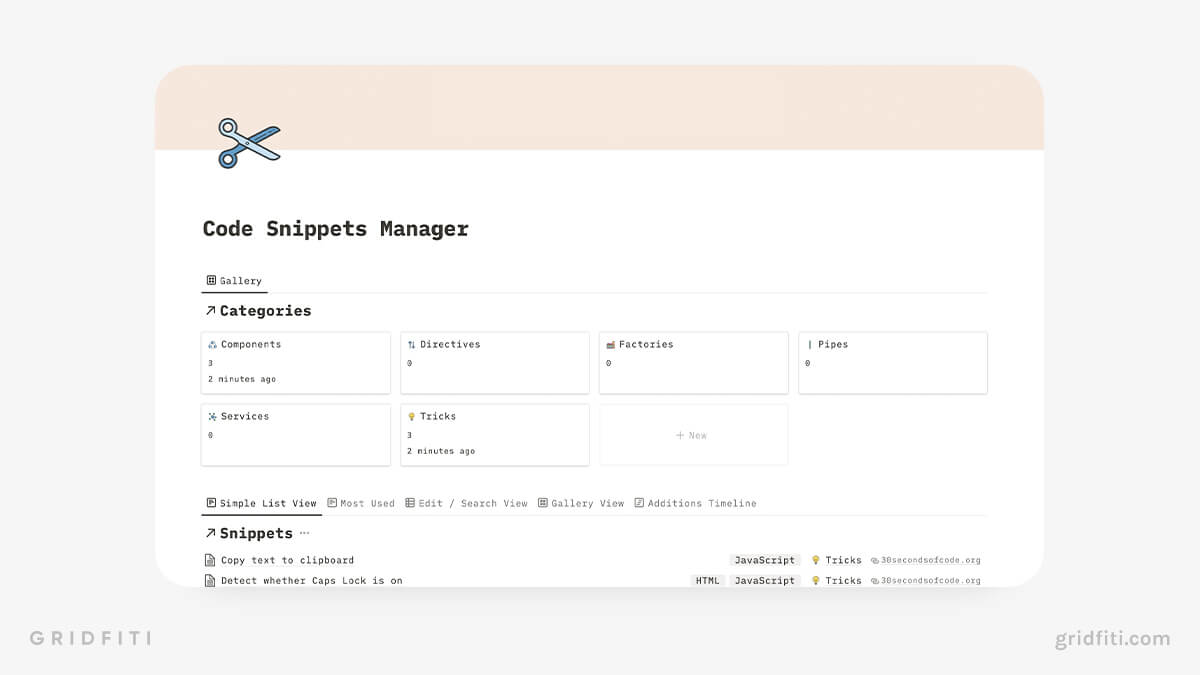 Agile Project Management Template for Developer Teams
For any developers working with a team, this all-in-one system based on an agile workflow is great for managing your projects and collaborating. Track all of your tickets, monitor your backlog, plan your sprints and epics, house a knowledge base, and even create a client-facing ticket page where they can submit any issues in a form.
Related Post: Notion Agile Templates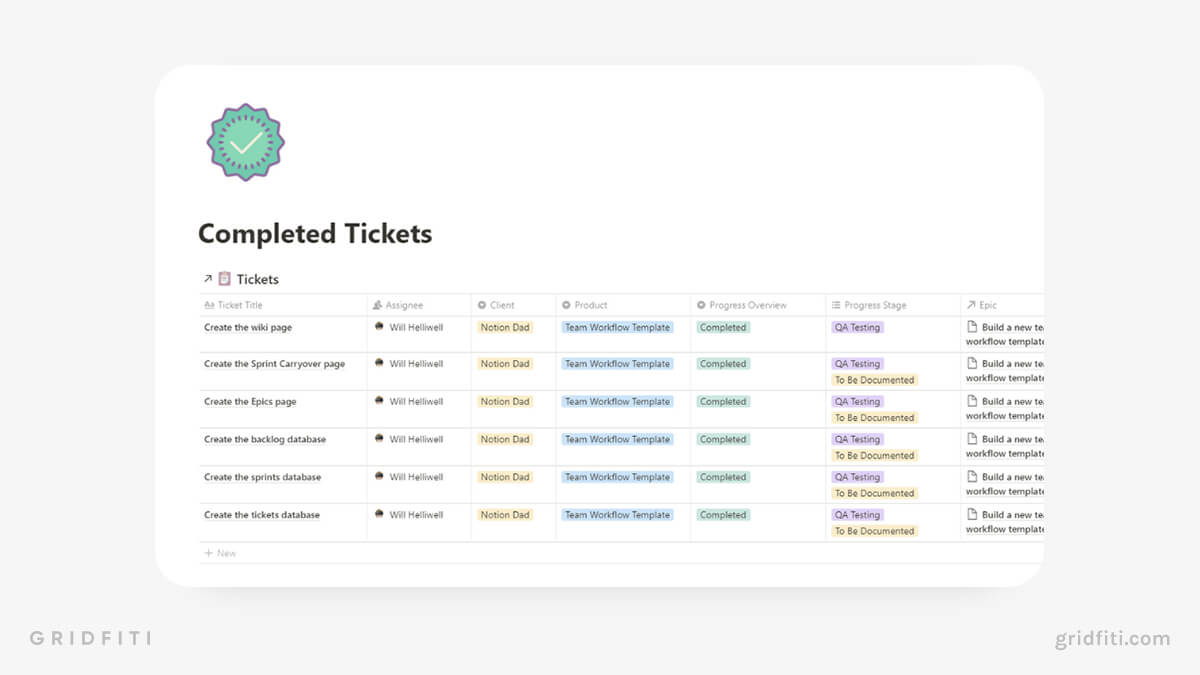 Notion Client Portal for Developers Template
This client portal template brings everything related to your development clients and their projects into one workspace for you and your team! Get project scope, meeting notes, and a full blown client portal with documents, client homework, important dates and more – all in one place.
Related Post: Notion Templates for Freelancers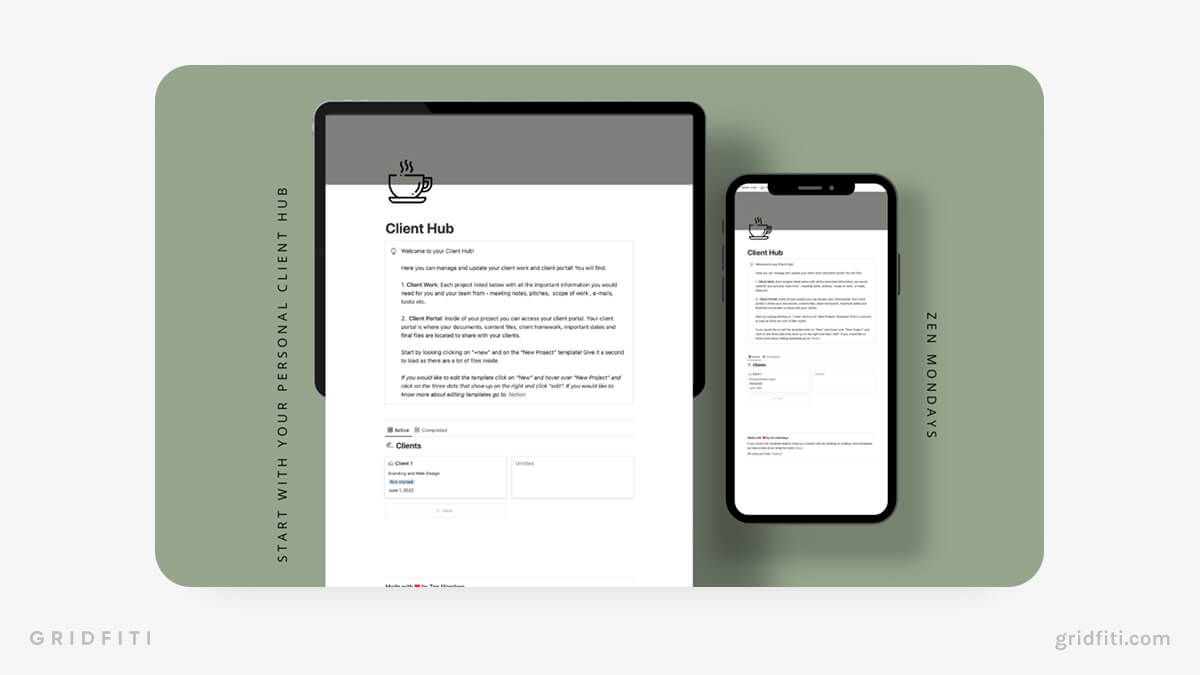 Simple Notion Developer Dashboard
With this simple dashboard, organize and centralize all your readings, projects, courses, and people to follow! Featuring over 10 pages for both personal and professional life, a job hunting tracker, cheat sheets organizer, and more, this template is great for any dev looking to get started in Notion.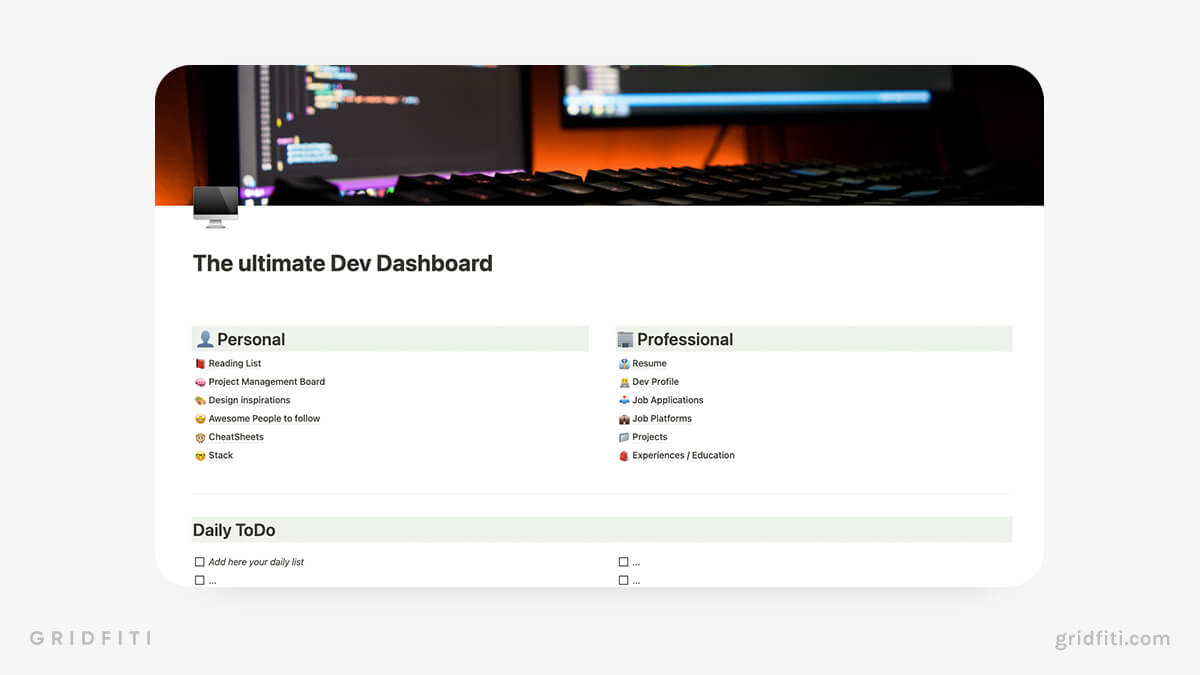 Aesthetic Coding Projects Notion Template
Featuring an aesthetic pink theme, this simple coding project template is great for jotting down ideas, storing your favorite resources, and tracking skills you both have and want to learn.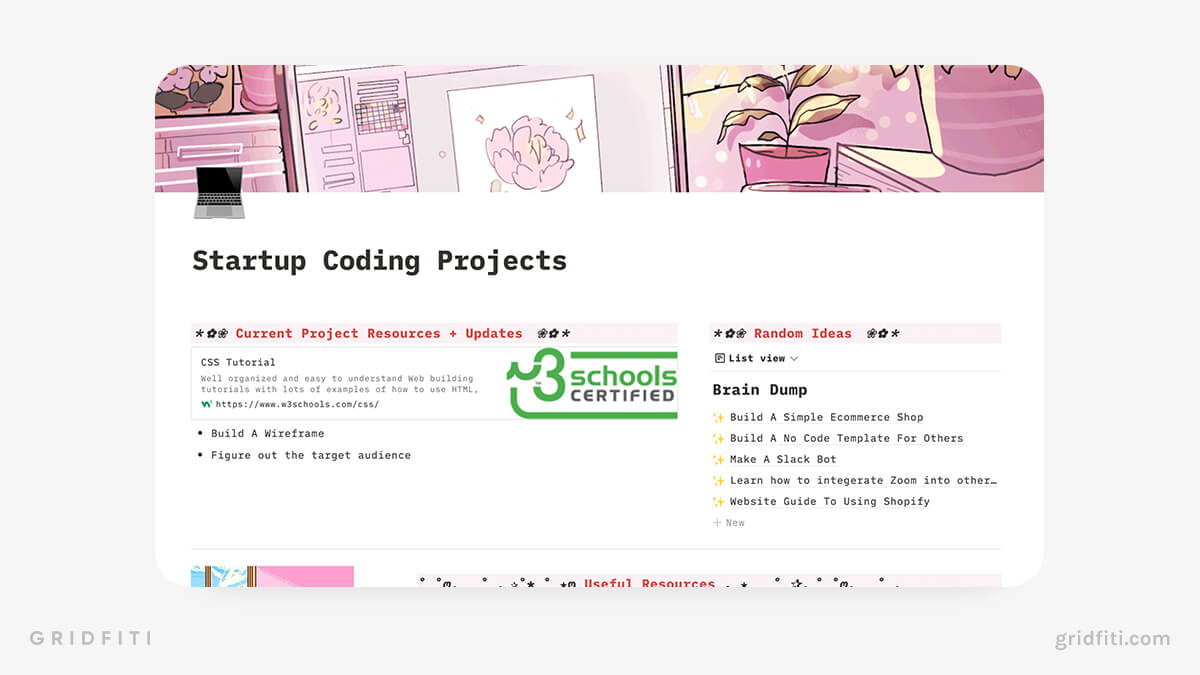 Notion Coding Note-Taking Template
Any developer knows that it can be tricky to track all of the coding languages you've learned and want to learn. With this template, organize each language by status, level, and source – and take in-depth notes with your learnings for each!
Related Post: Notion Note-Taking Templates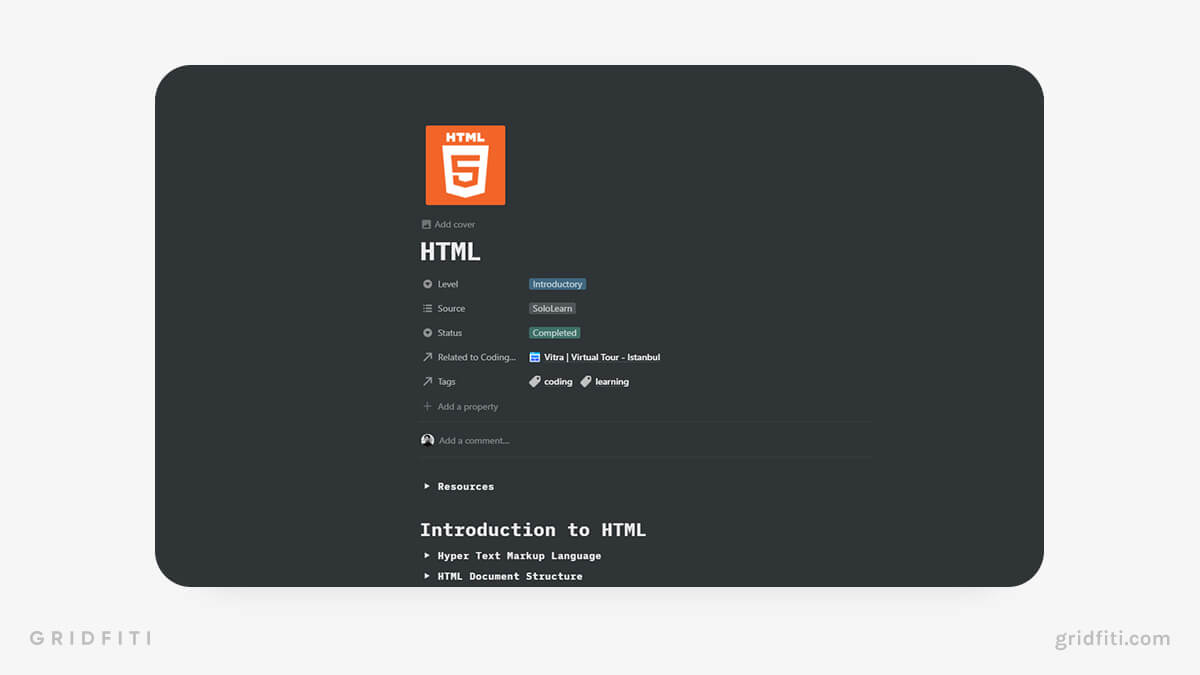 Skills-Based Resume Template
With the Essential Resume Template Pack by yours truly, get 2 core resume setups (traditional and skills-based) in over 40 theme variations! With the skills-based resume, put your skillset at the forefront, and share with your prospective employer which coding languages and technical skills you can bring to the table. Additionally, show off your favorite projects in a mini portfolio under the past experience section.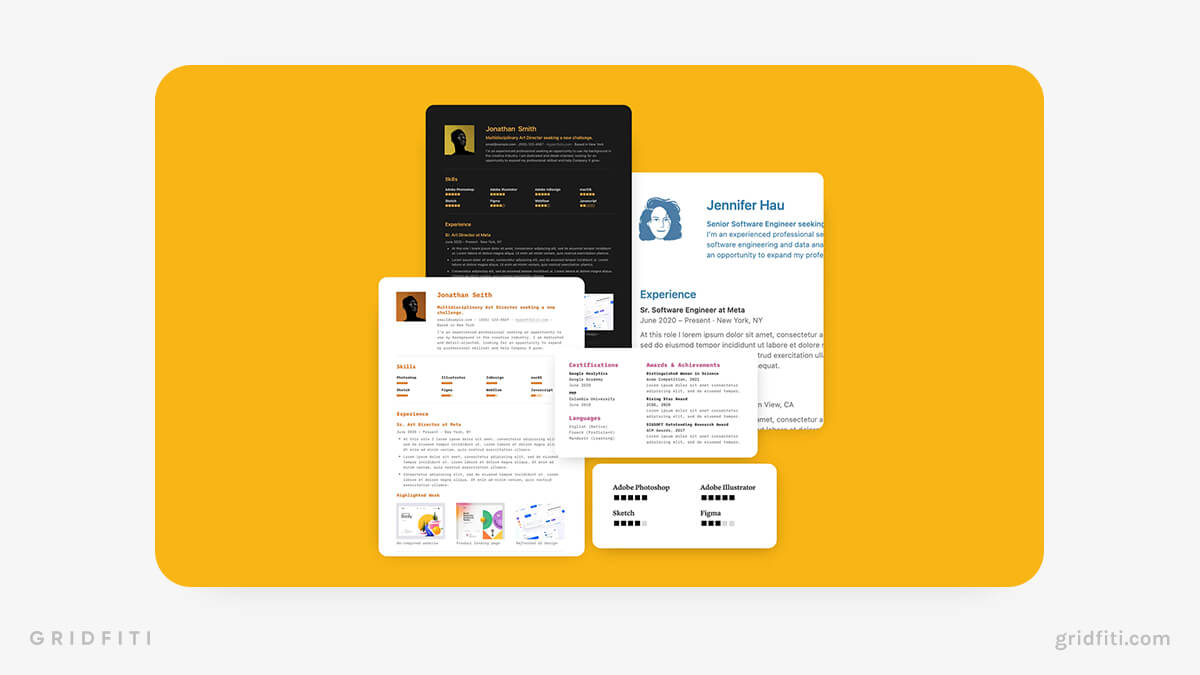 Notion New Features Template for Developers
This simple one-pager uses toggle blocks to helps you summarize upcoming features, user feedback and suggestions, docs, and any other related information to new ships.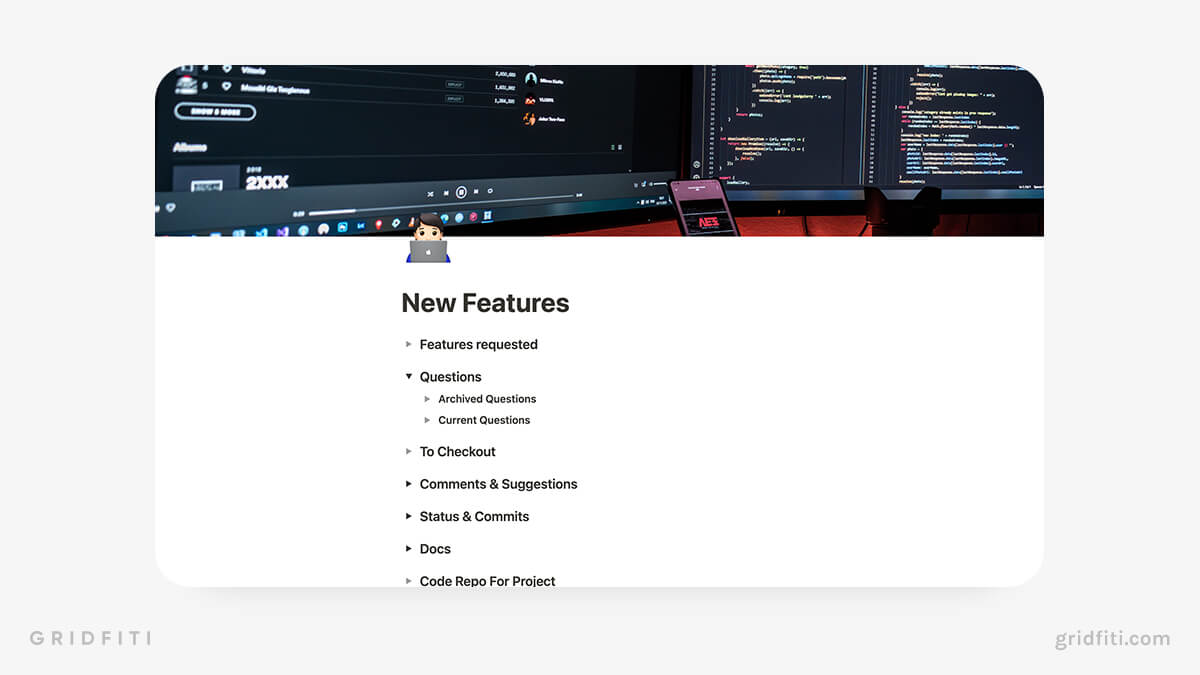 DEVniverse – Developer Content Creator Template
If you're not only a developer, but a content creator too, centralize all things related to your blog, projects, talks, meetings, websites, and more with this dashboard template! Organize your weeks, prioritize your tasks, get an overview of your events, and store notes for articles, ideas, and personal projects you plan to produce.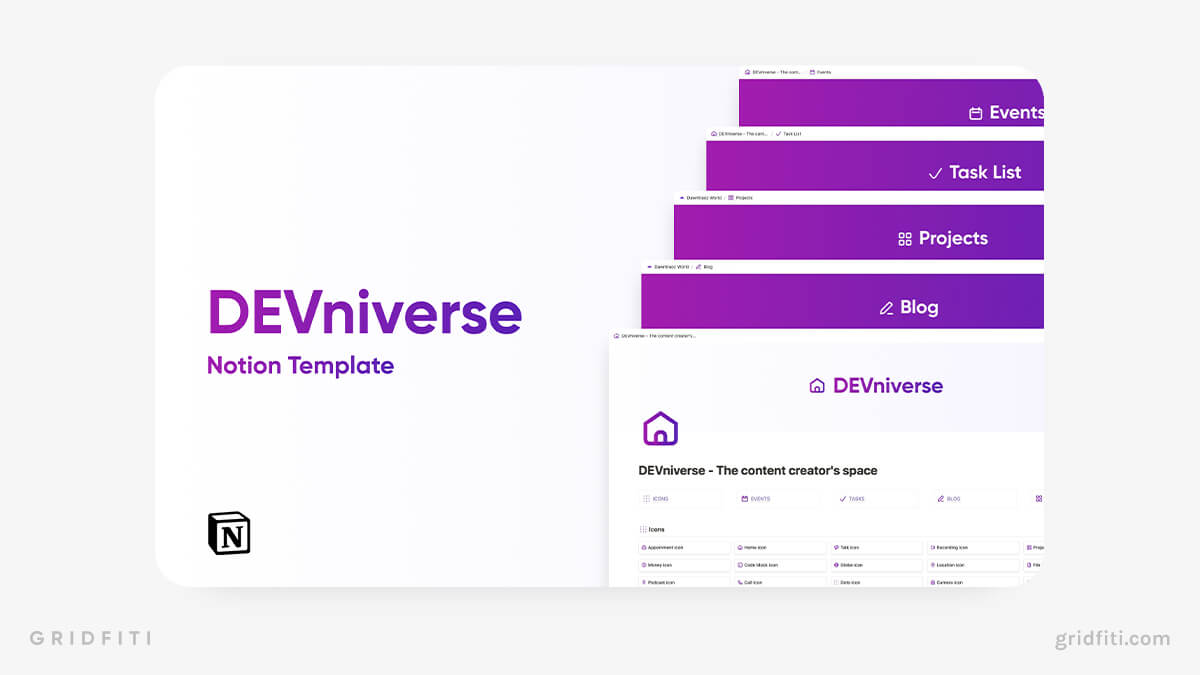 Simple Notion Coding Guidelines Template
With this simple one-page guidelines template created by Notion themselves, get your team (or any teammate you're onboarding) up to speed on your codebase! Map out an easy-to-follow set of rules, and share best coding practices to avoid future mistakes.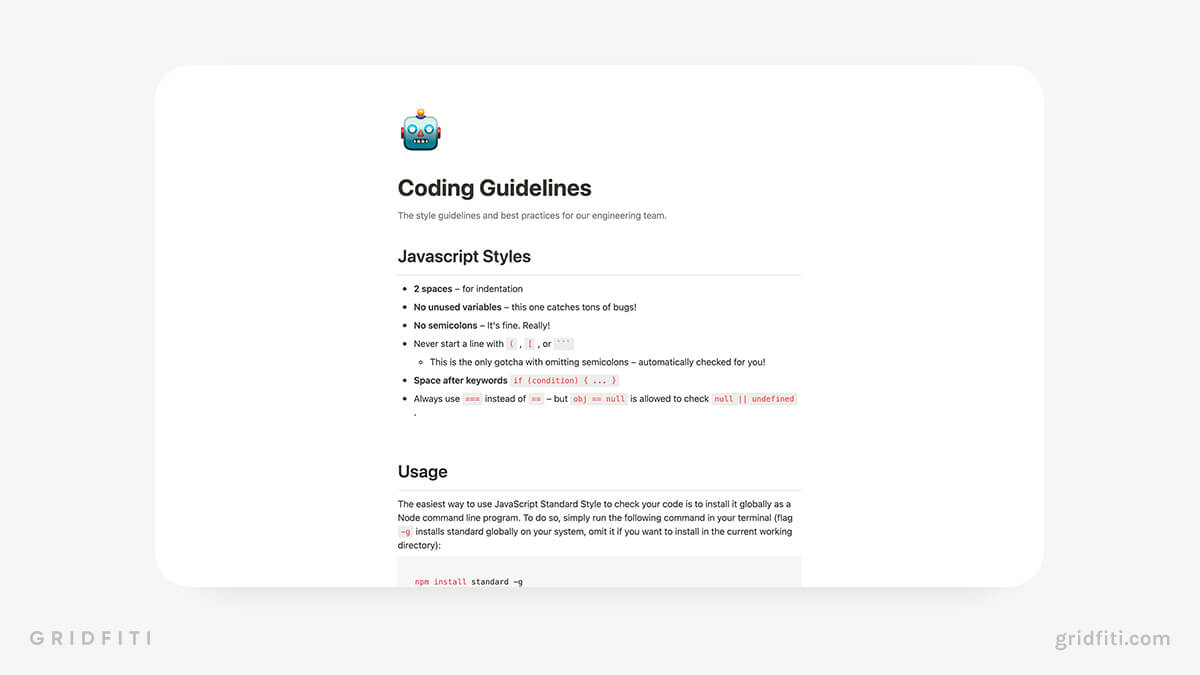 Aesthetic Notion Code Tracker Template
With this simple code tracker template, create mini notebooks on different code languages, tag your skill levels, and schedule future reviews!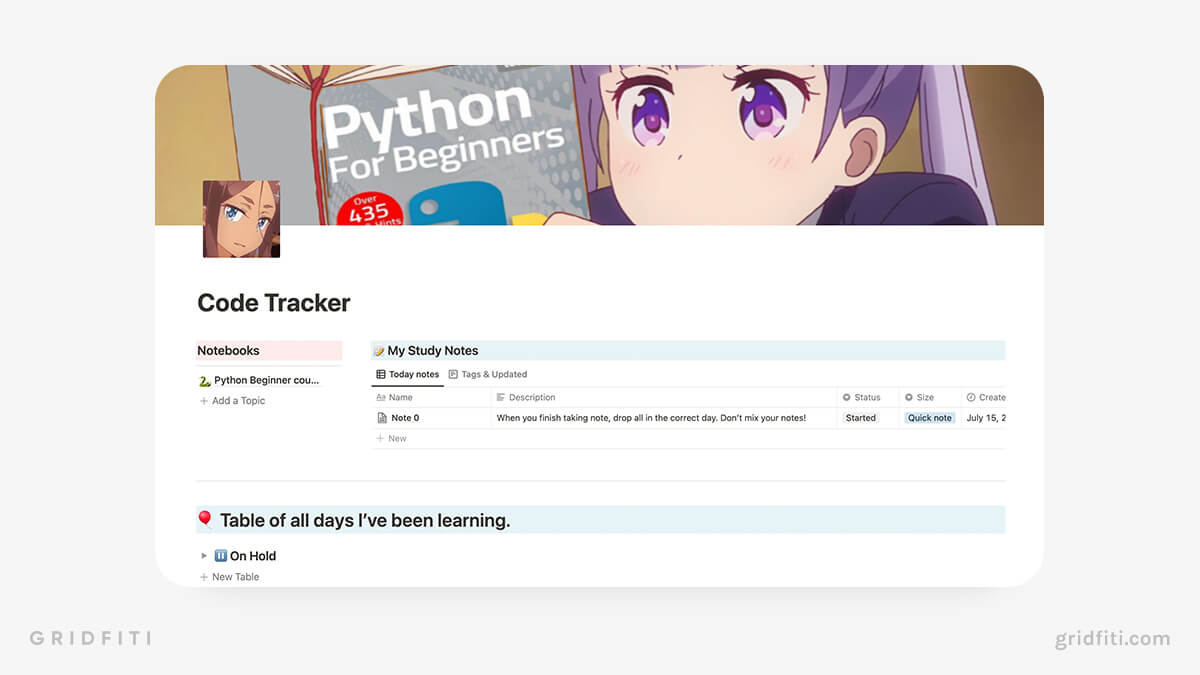 100 Days of Code Notion Template
Gamify your coding journey with this '100 Days of Code' Notion template! Create a topic for each day, jot down what you've learned, and watch yourself level up your development skills in just over 3 months.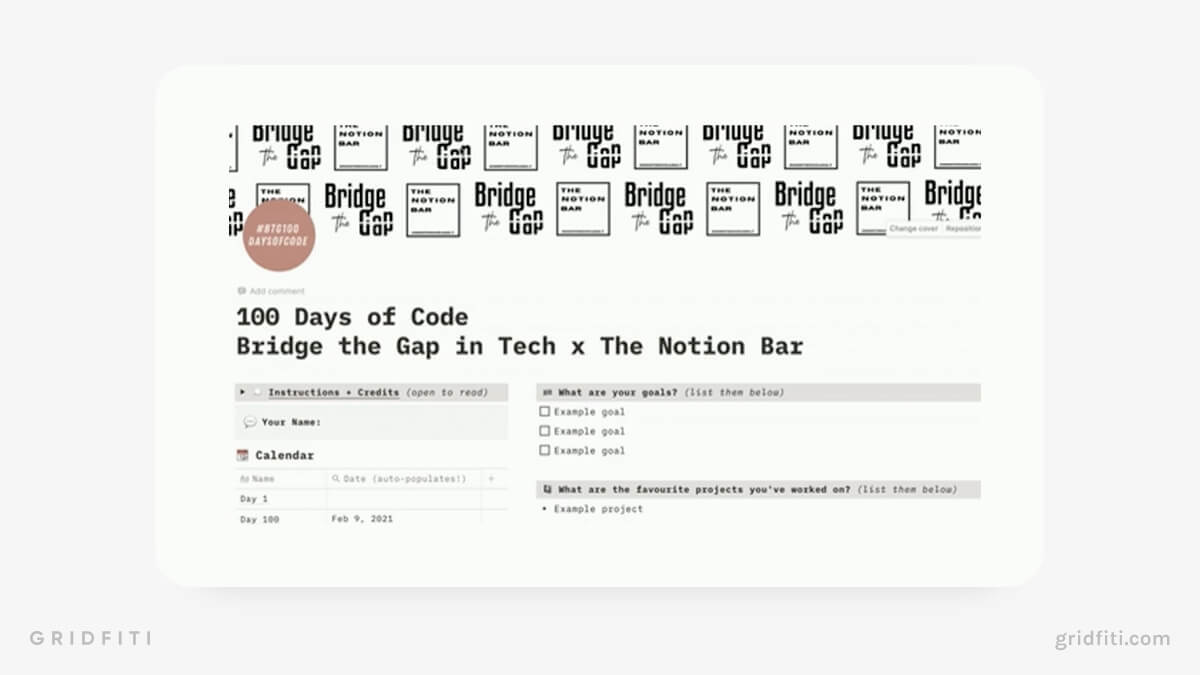 Simple Notion Roadmap Template
Notion created this simple roadmap for teams or individuals to track their projects in an agile workflow. Use the kanban board to get a bird's-eye view of all of your projects by status, track bugs, and see your epics and sprints.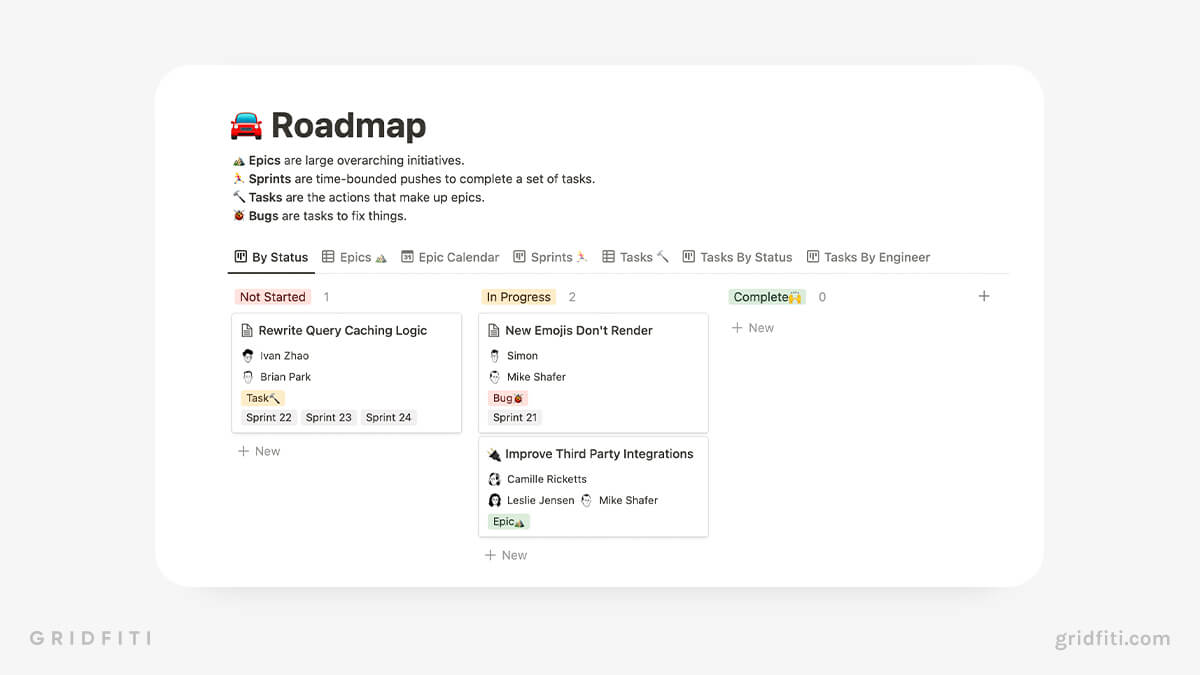 Notion Bug Tracker Template
Perfect for developers and testers, this simple template will help you identify and squash your bugs! Sort by bugs state, severity, assigned team members, target fix date, bug age, and more.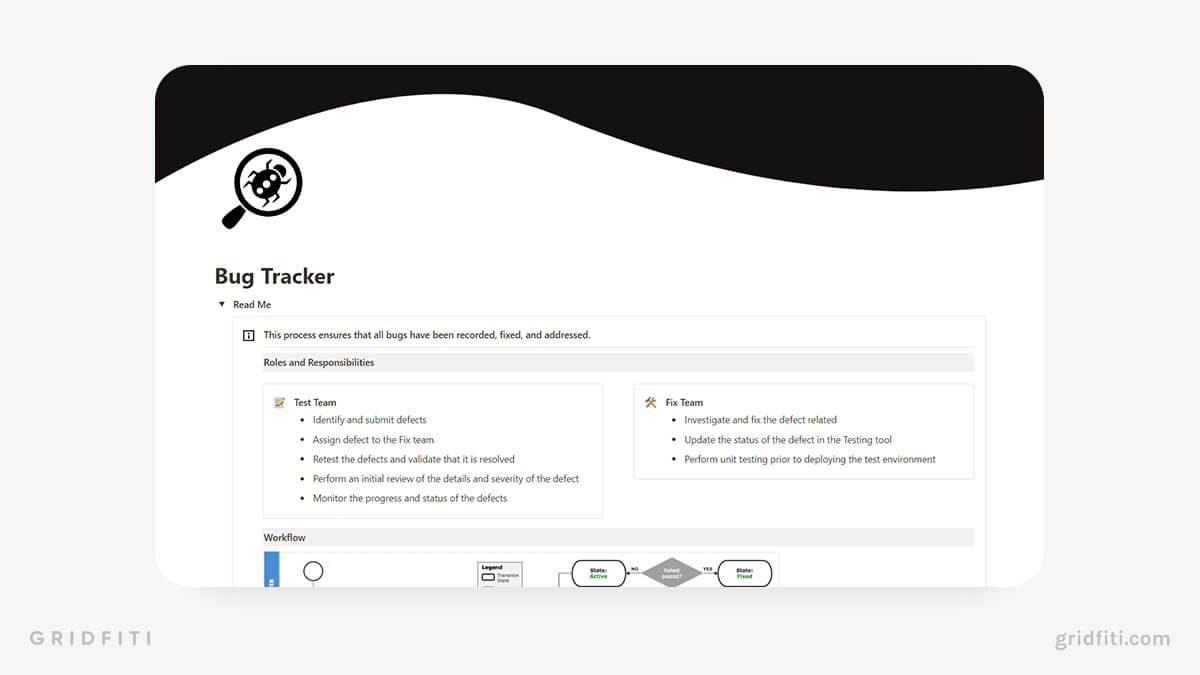 Which Notion coding templates do you plan on using to level up your workflow? Any other Notion templates for developers you'd recommend? Let us know in the comments below!
Gridfiti is supported by its audience – when you buy something using the retail links in our posts, we may earn a small commission at no additional cost to you. Read more about our affiliate disclaimer.