Anyone who runs their own business knows that you need to wear many, many hats – and anything that can streamline tasks and organize the many goings-on is welcomed anytime.
Oversee and manage your business all in one place with a robust Notion template made just for small businesses, entrepreneurs, startups, and more! These templates give you everything you need to create, maintain, and scale your budding business.
To help you pick the right one, we've curated the best small business Notion templates and dashboards that you should be using to run your company.
Are you a freelancer running your own company? Check out our curated list of the best Notion templates for freelancers!
Want more Notion templates and updates? Join our mailing list, and check out our several other Notion template round-ups!
Notion Startup OS
The perfect Notion operating system to plan, launch, and grow your startup, the Startup OS includes 60+ business templates – including a customizable business dashboard, business model canvas, value prop canvas, company OKR tracker, and so much more! Startup OS is as much of a system as it is a pre-built template, helping you get organized and back to focusing on doing what you do best.
For more templates, check out our round-up post featuring the best Notion templates for startups!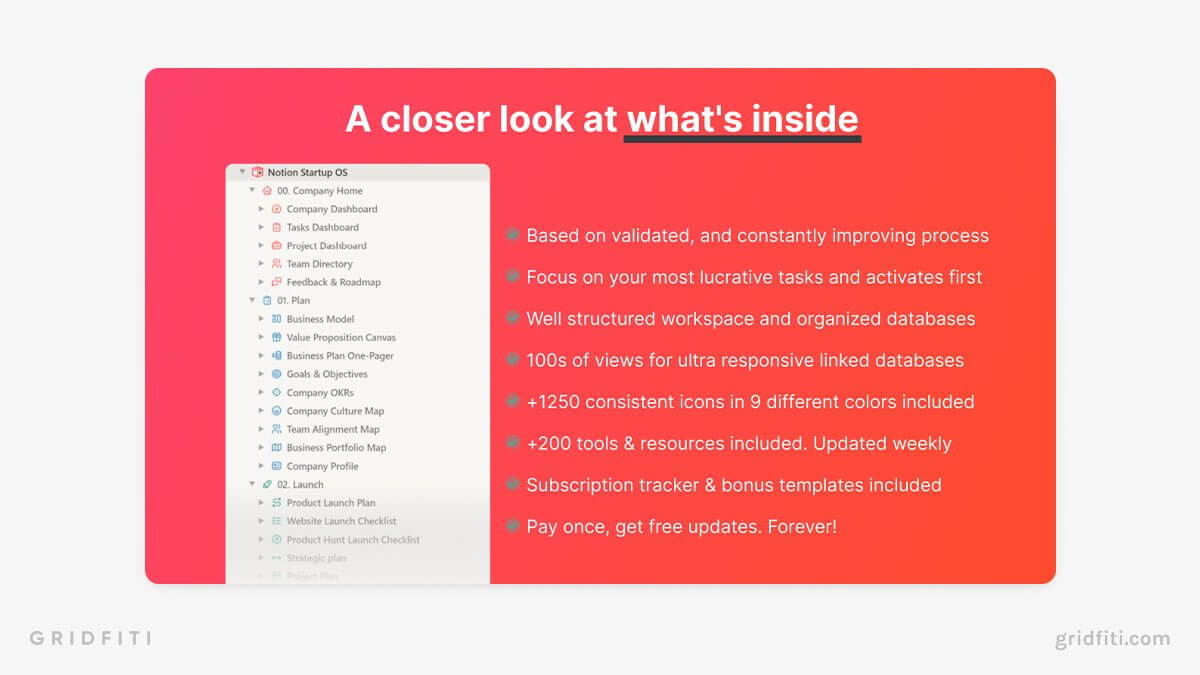 Notion Template for Small Businesses
The Notion Small Business Kit is an all-in-one package to help you start or manage a small business, all under one roof. The kit consists of a built-in Notion system populated with questions, examples, tips, tools, and tons more – jam-packed with over 40+ ready-to-use Notion business templates!
Related Post: The Best Notion Inventory Management Templates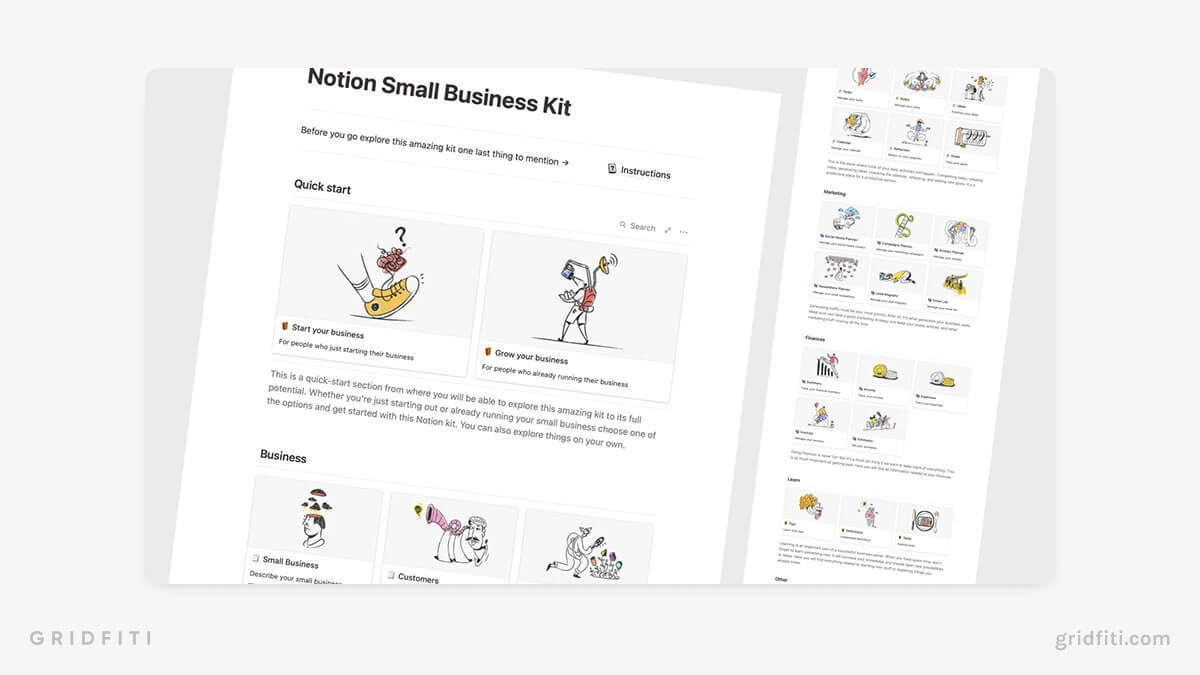 Shopify Business Blueprint – Early-Stage Business Template
With four key sections: Planning, Framing, Building, and Growing – the Shopify Business Blueprint will be by your side as you start your business, ensuring that no step is overlooked. Featuring insights and exercises, define your "why", brainstorm your business idea, and put those ideas to the test with this interactive template, developed with yours truly.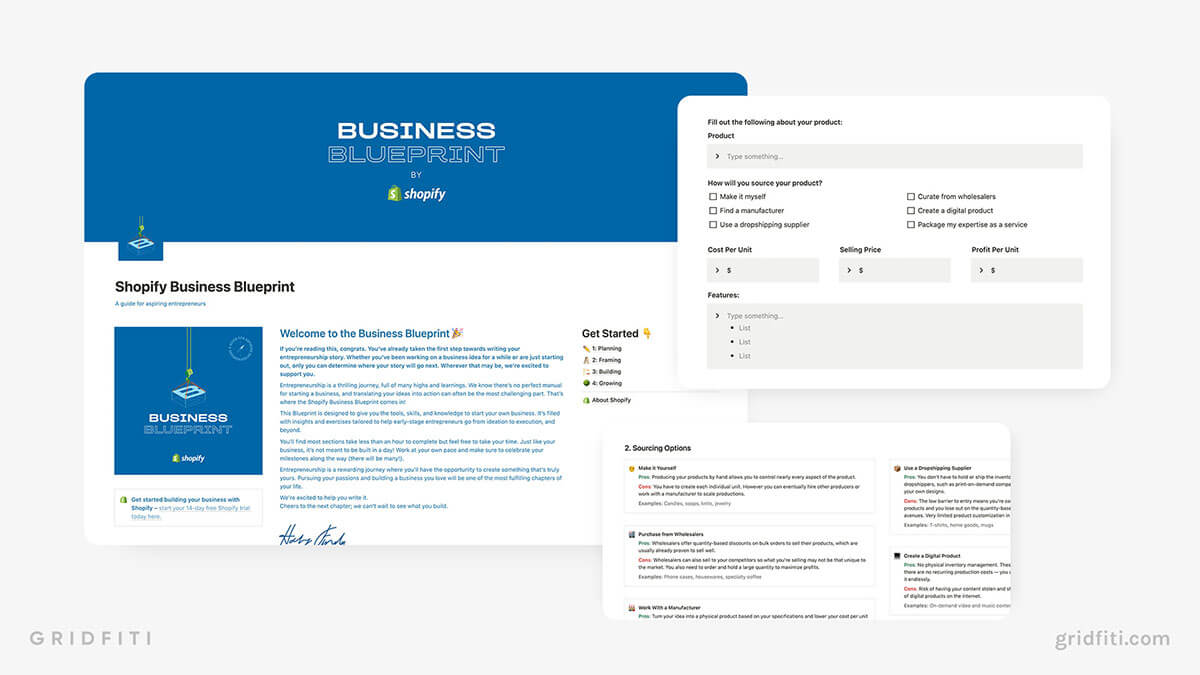 Remote Business OS – Notion Template for Remote Companies
The ultimate Notion kit for any remote businesses, the Remote Business OS focuses on simplicity over complexity by providing an all-in-one system and dashboard that adapts to your remote company. With this package, you get cohesive templates that cover the core aspects of a remote business – from project management, to finances, operations, sales, company overview, time tracking, and more!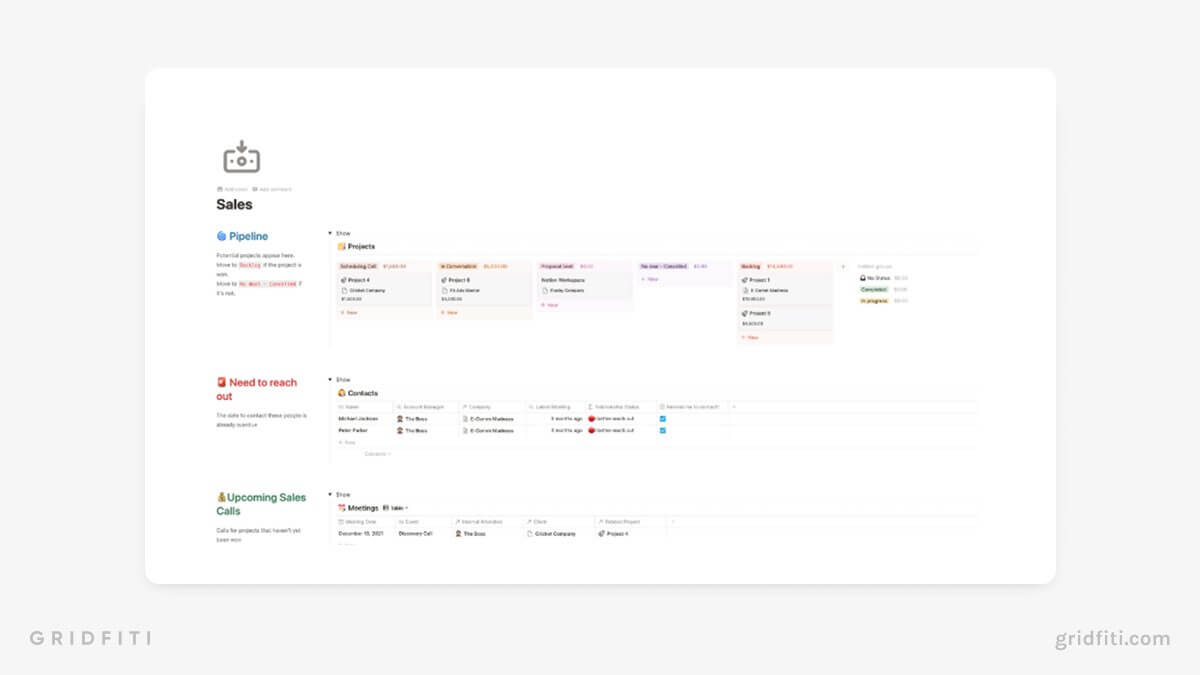 Notion Ecommerce Business Template
If you're looking for a Notion template that caters more specifically to your online shop, then this Notion ecommerce template is the one for you! This Notion template is an in-depth, customizable operating system that consists of 30+ built-in templates designed to help you run and scale a successful ecommerce storefront!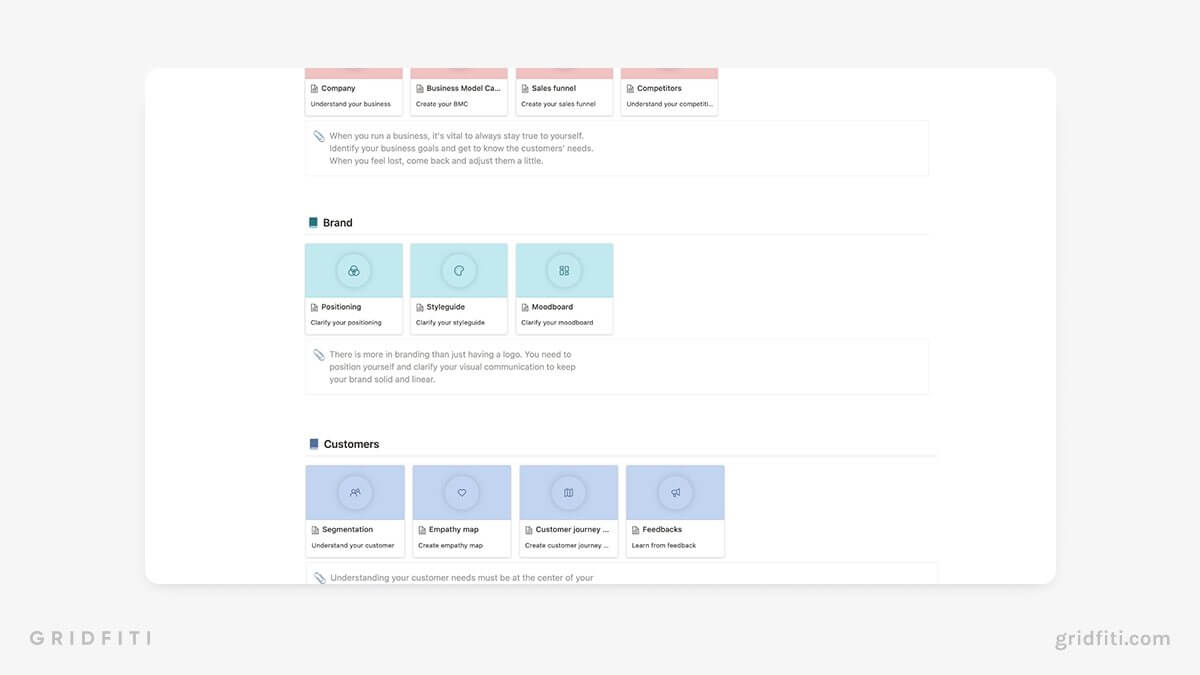 Notion Business Model Template & Lean Canvas
Business model templates often come in PDFs, XLS files, or even PowerPoint files – making it cumbersome to adjust to your business' needs. With this business model template, focus on adding your thoughts and information instead of navigating the template itself – say goodbye to complexity and hello to simplicity with this Notion system.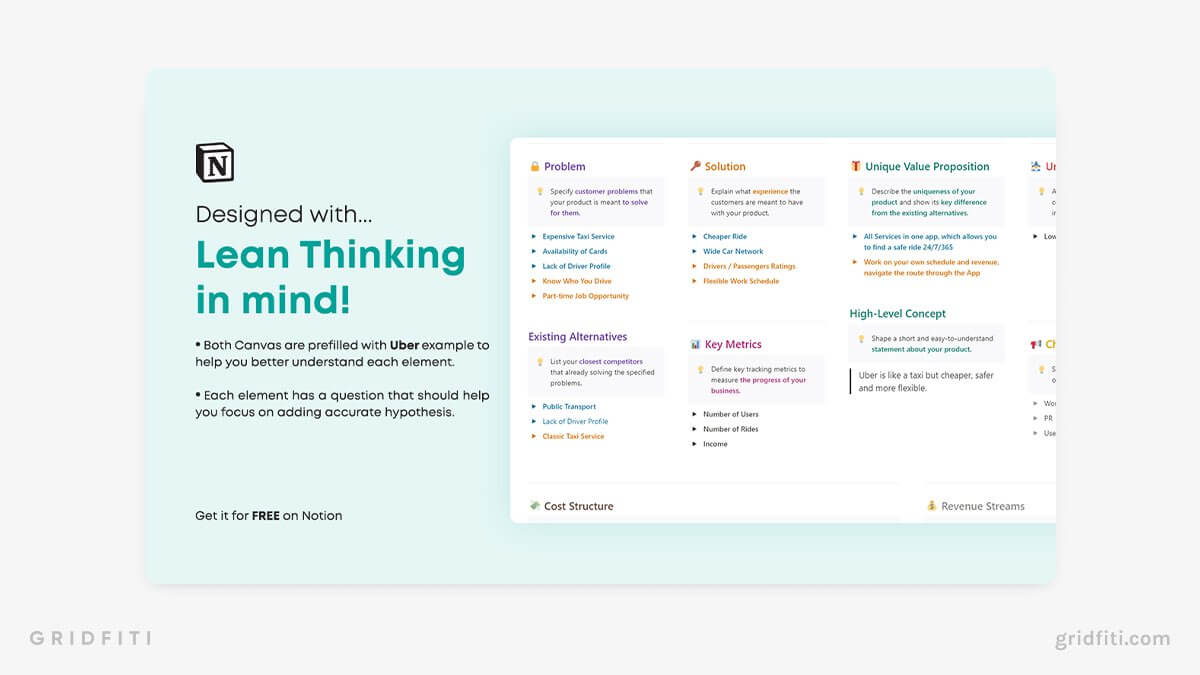 Hustle OS – Notion Business Dashboard Template
The Hustle OS Notion template is designed to turn your idea into a full-fledged business. While the other templates mentioned will help you manage and grow your existing business, this template gives you all the resources and tools needed to start your next empire.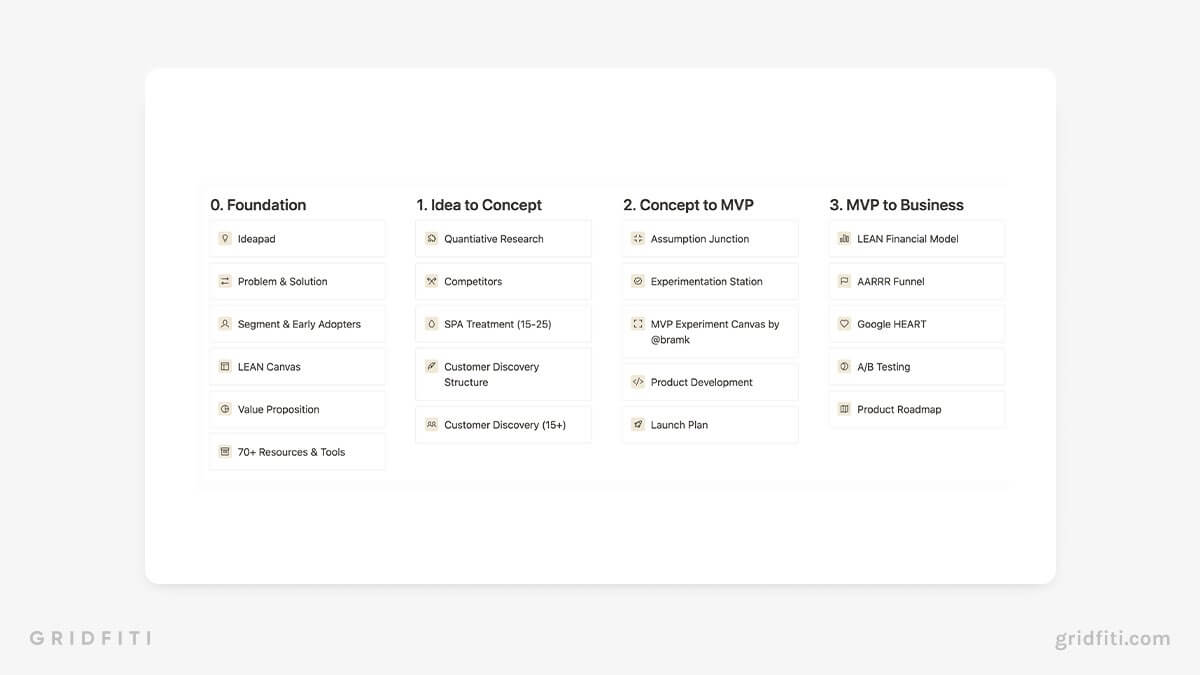 Notion Business Benchmarking Analysis Template
Track company performance and analyze each area of your business with this Notion benchmarking analysis template. Use this Notion analysis system to find areas in your business that can be improved. Find your company's strengths and weaknesses with the help of these 27 Notion databases and 600+ indicators to benchmark your project!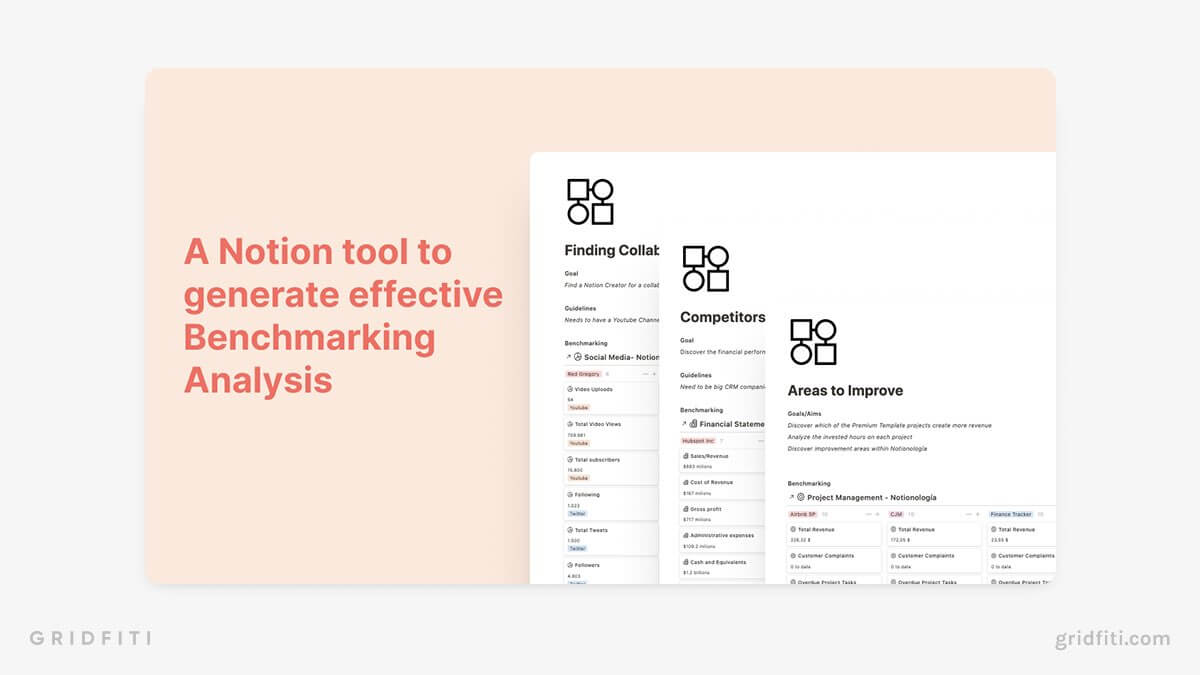 Customer Journey Map Notion Business Dashboard
This business Notion template is designed to help you create, control, and track your customer journey maps – while also integrating your company's goals and buyer personas. If you're looking for areas of improvement for your customer experience – this is the Notion dashboard you need!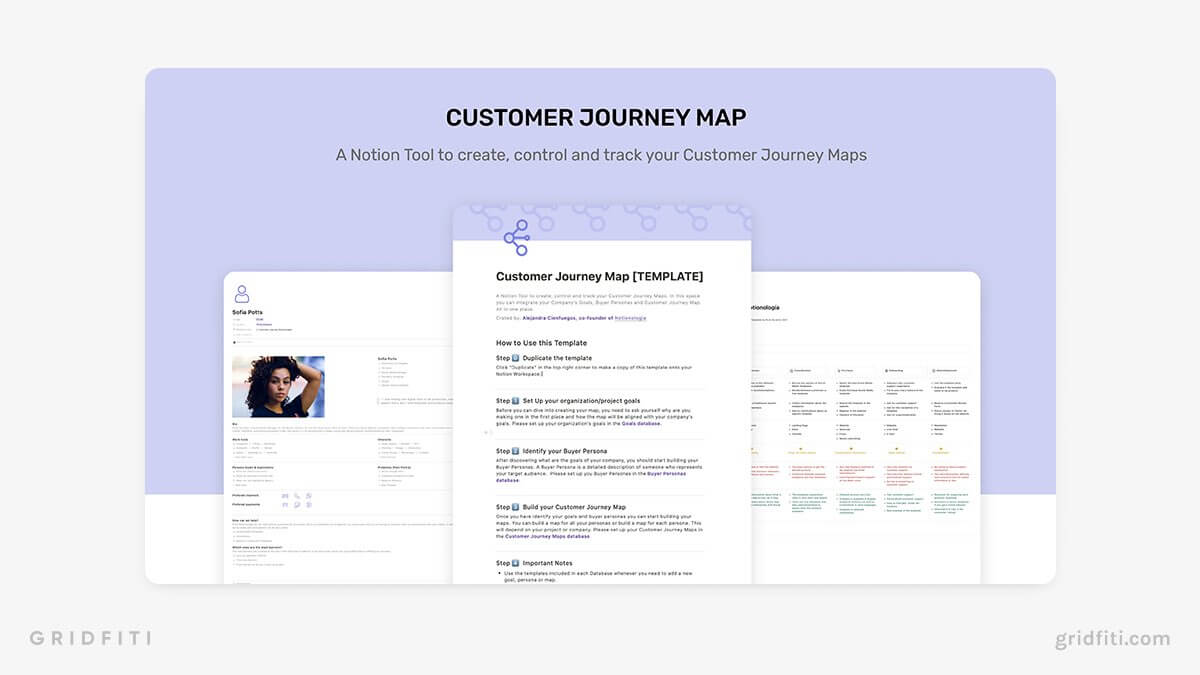 Notion Business Plan Template
A simple Notion business plan template that will help you map out your company's purpose, value proposition, goals, tasks, and much more! Use this Notion business plan template to understand your company the best you ever have – by laying out what your target market looks like, how you can make your business more efficient, and how you can provide the most value to your customers.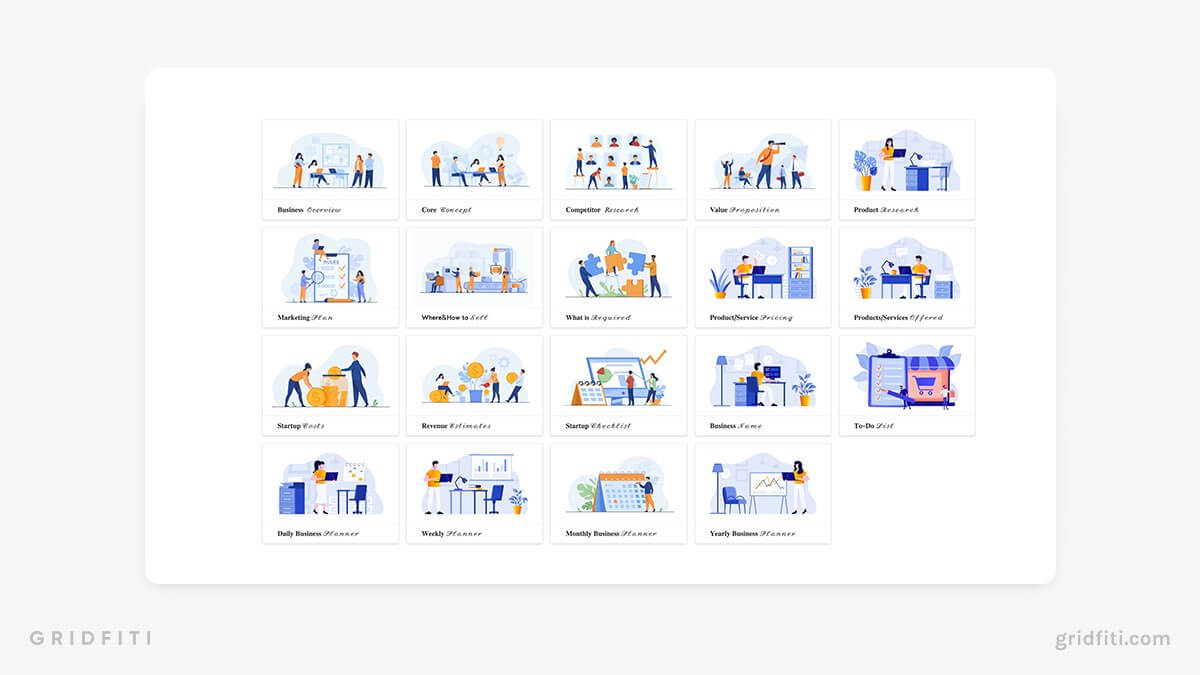 Notion Enterprise OS
A Notion company management system to help you track tasks, projects, meeting notes, store knowledge, and much more – the Enterprise OS template will streamline your operations. Reduce time spent on manual processes and admin tasks so you can focus on delivering, creating, and scaling!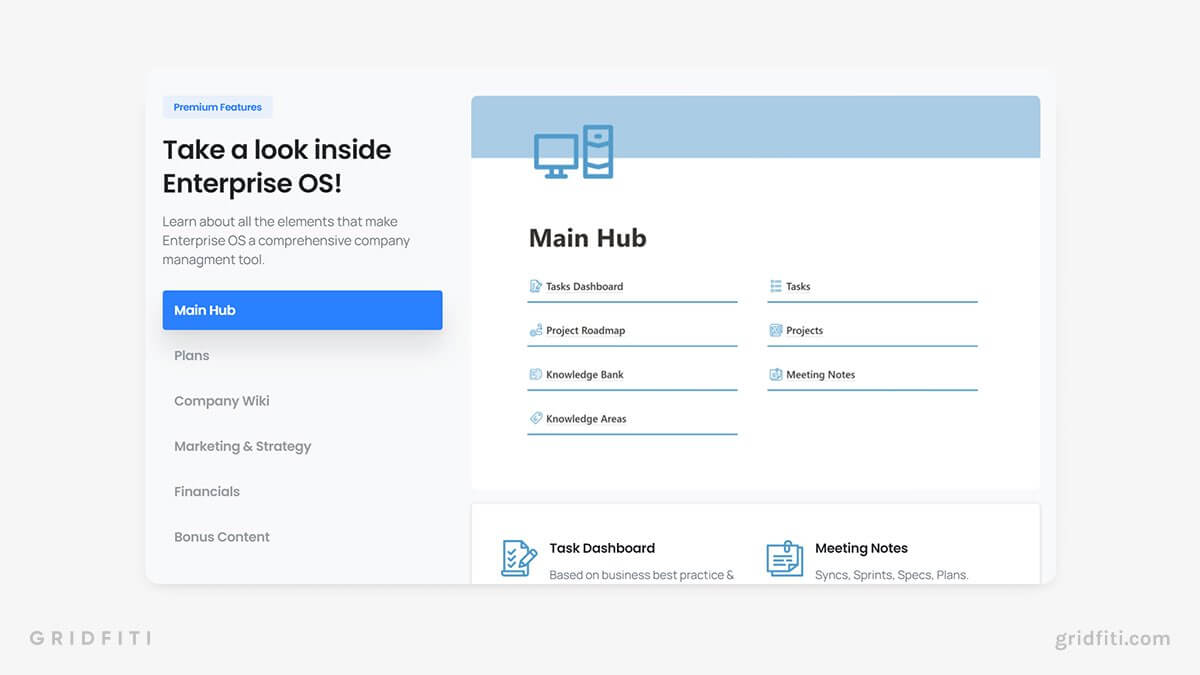 Which Notion business template are you using? Do you have any other recommendations on Notion templates for small businesses to use? Let us know in the comments below!
Gridfiti is supported by its audience – when you buy something using the retail links in our posts, we may earn a small commission at no additional cost to you. We only recommend products we would use ourselves and recommend to our friends and family. Read more about our affiliate disclaimer.