Mount Fuji at sunrise, neons and chaos of Shibuya at night, or even black Toyota taxis of Tokyo decorating the streets in the rain, Japanese aesthetic has a unique allure to it that can't be replicated anywhere else.
This aesthetic is prominent in many aspects of the region and its expression – from color palettes inspired by the geography of the land, dense cities, or even art forms like anime. We love how a country can be encapsulated into a visual style – and so do photographers and designers who want to replicate this look in their art.
This is where Japan-themed presets come in. Taking your photos, whether captured in Japan or not, and applying the Japanese aesthetic look to it can be done through many preset options out there. Don't know where to start? Look no further than our list of Japanese presets for Lightroom here!
25 Japan Lightroom Presets for All Settings
Starting it off is this loaded preset package from Viktor Gjokaj, which features an assortment of 25 Japan Lightroom presets suitable for scenes in the city, nature, portraits, and more. These presets highlight the colors that are found within the varying regions of Japan – greens, reds and yellows are accentuated so your photos of neon streets, rolling hills, or traditional wear are highlighted. The presets come equipped for Lightroom mobile and desktop, and are one-click solutions to achieve your Japanese aesthetic!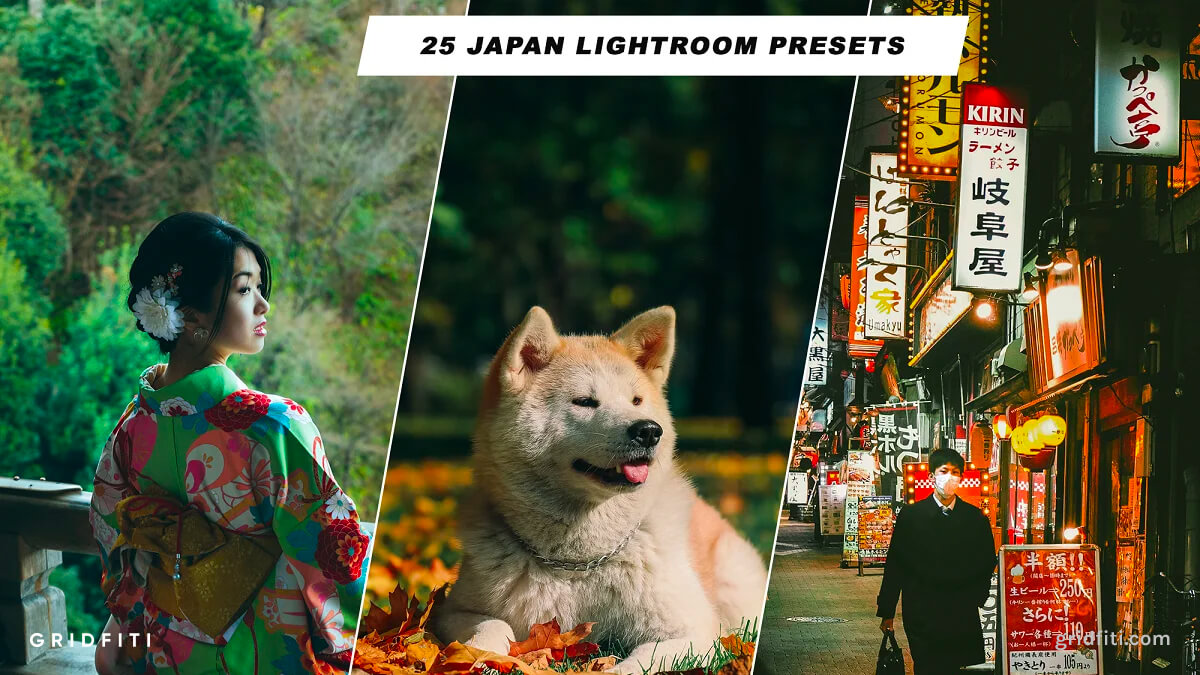 50 Japan Moody Lightroom Presets
Adding moodiness to the mix is this 50 Japanese Lightroom preset pack! What's included? 50 presets for Lightroom desktop and mobile, as well as some LUTs too! What do they do? They emulate a matte look with pastel colors and muted tones. We love the attention to crisp colors, combined with increased exposure, and subtle fade within these presets. They come equipped with opacity/amount sliders, and are built to not be too destructive to your image.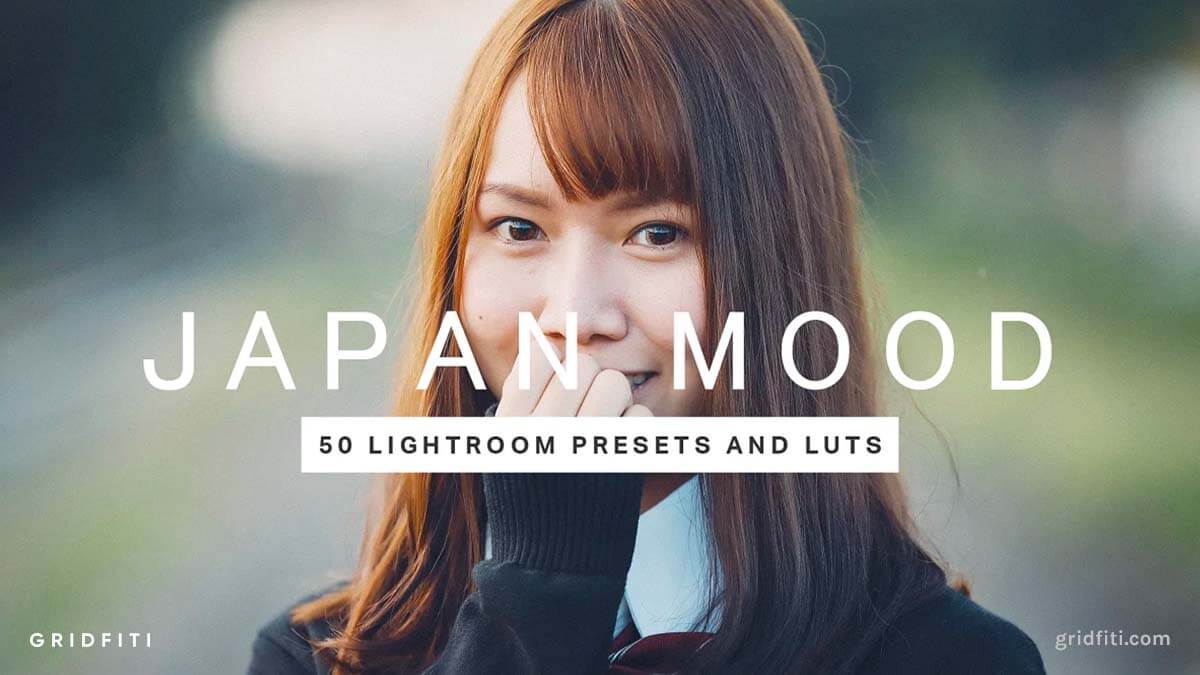 50 Anime Lightroom Presets and LUTs
We couldn't do a list of Japan-centric Lightroom presets without featuring at least one anime-themed one! Another addition form SparkleStock, this Anime Lightroom preset pack comes with 50 presets for desktop and mobile – along with 50 LUTs too. The color grading techniques employed here bring out breathtaking colors, vibrant blue skies, and poppy, saturated colors – all attributes you'd find within Japan's culture of anime art. Turn your own photos into anime-inspired visuals with this preset pack!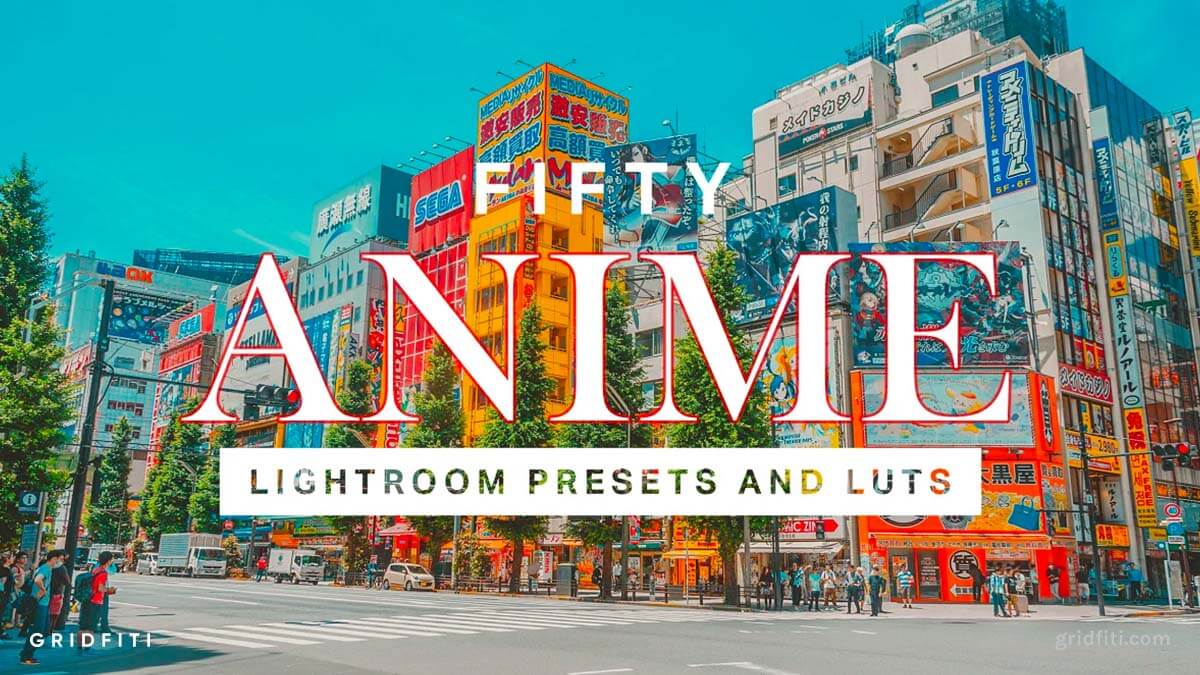 50 Vibrant Japan Presets for Lightroom Desktop & Mobile
Another contender from SparkleStock, this Japan preset pack comes with 50 presets for Lightroom mobile and desktop. Where the previous moody pack contains muted tones and pastel colors, this preset pack's emphasis is on vibrancy and really upping the color palette you'd find amongst Japanese geography. The pack also includes some cyberpunk aesthetic presets for city night shots!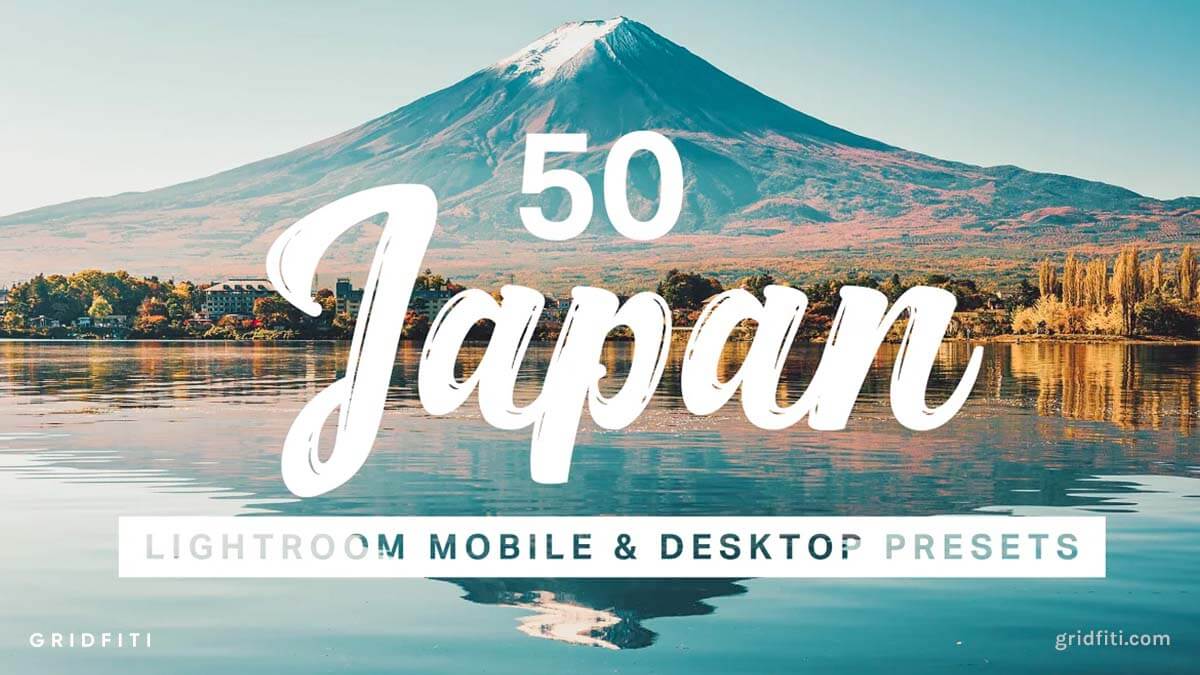 Minimal Japan Portraits Presets for Lightroom
This preset pack from Daily Creativo focuses on the tones and colors that would accommodate portraits in Japanese settings. Inspired by the street and portrait work of Osaka-based photographer Hideaki Hamada, there's a comfort to the way colors are reproduced in a bright and natural way, while also accommodating skin tones. The pack comes with 9 presets for mobile and desktop – apply these minimal, moody tones to your photos!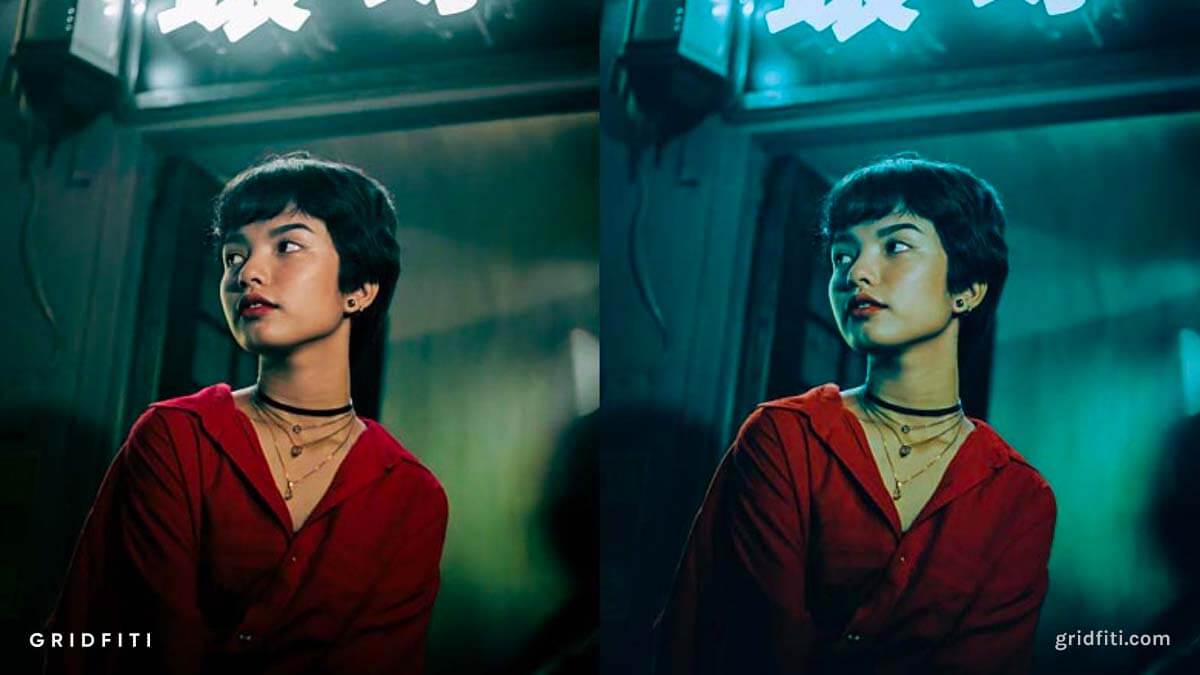 Japan Pro Lightroom Presets for Desktop & Mobile
The Japan Pro Lightroom Preset Pack can be described in these few words: bright, airy, and vibrant. Packing 11 presets for Lightroom desktop and mobile, these presets are meant to be a quick solution to turning your images into bright, calming, and well-balanced photos – perfect for urban, portrait, travel, fashion, and everything in between. We love the presets' attention to enriching reds, pinks, and greens – colors you'd find a lot of in Japan.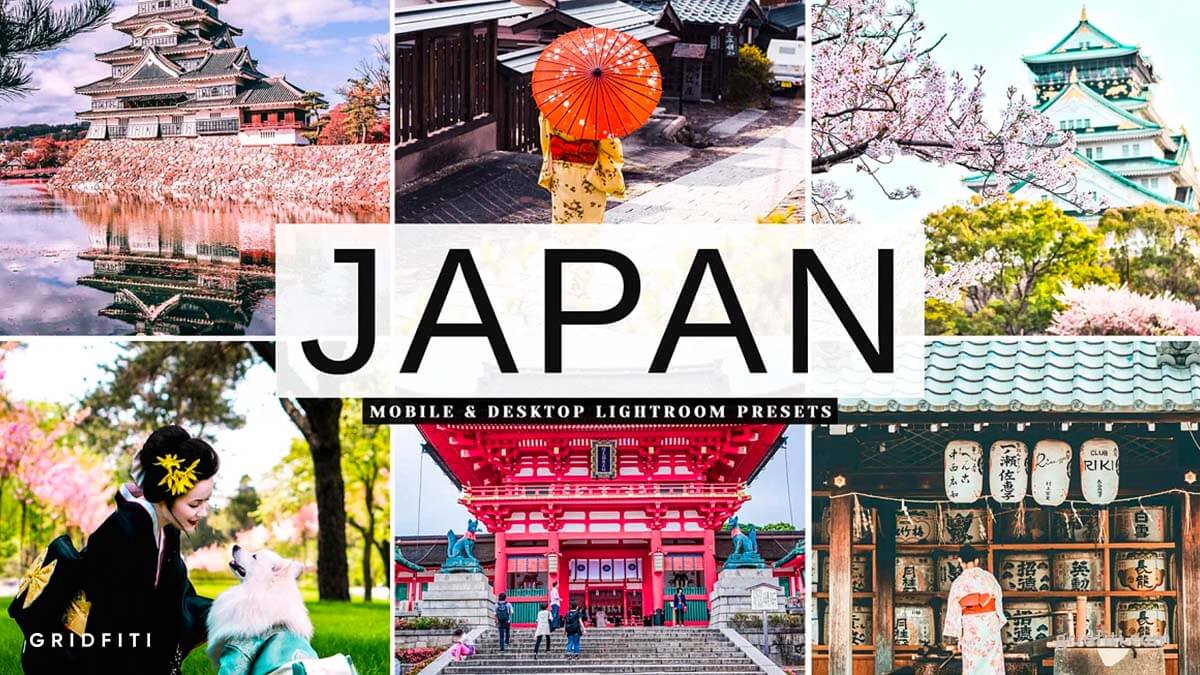 8 Bright Japan Lightroom Presets
We love the approach to this bright, airy and filmy look within this preset pack. Equipped with 8 presets designed for Lightroom desktop and mobile, the common theme among this look is bright airiness, blue tints and whites turned up a notch. These are perfect for any photos where daylight is abundant, along with any subjects that contain blues like ocean water, trees, or concrete – perfect for any travel photos from your trip to Japan!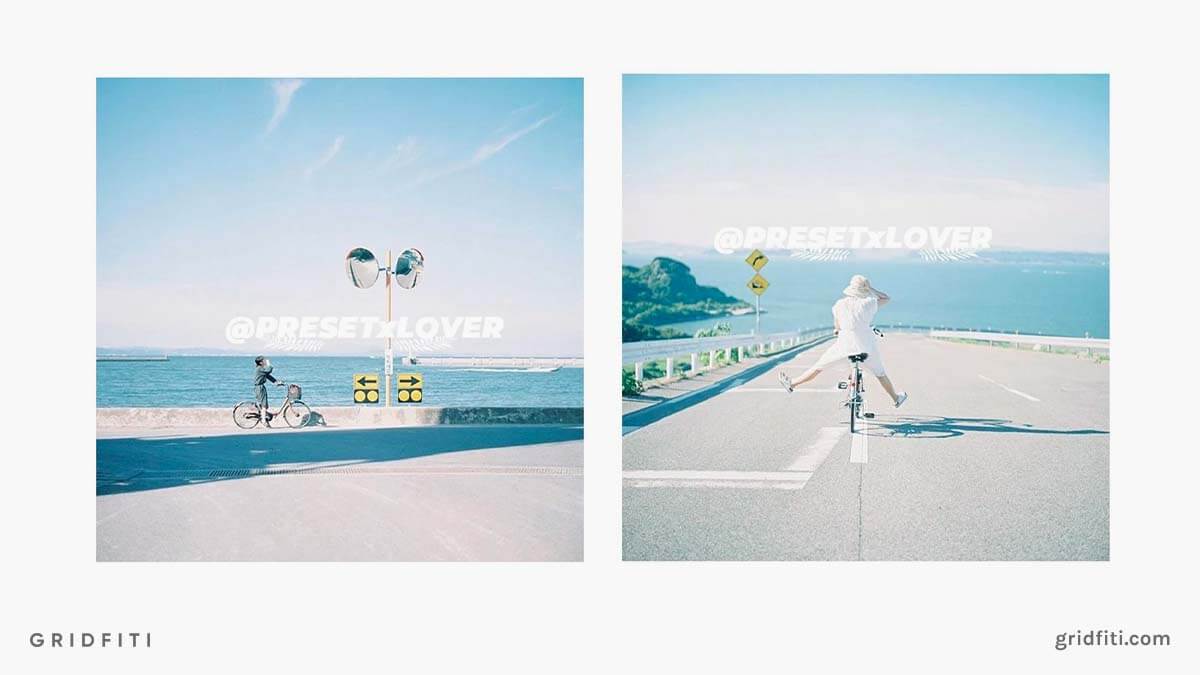 6 Japanese Style Retro Filter Presets
These retro style presets are perfect for your photos of Japan. It comes with 6 presets for Lightroom desktop and mobile – use it to enhance your photos of portraits, nature, city, or all three of those combined! The preset increases vibrancy with a slide film-like fade in the results. The tones are cooled down with greens going towards bluer tints and reds and pinks going towards magenta. Check out this preset pack to apply the retro look to your Japan pictures!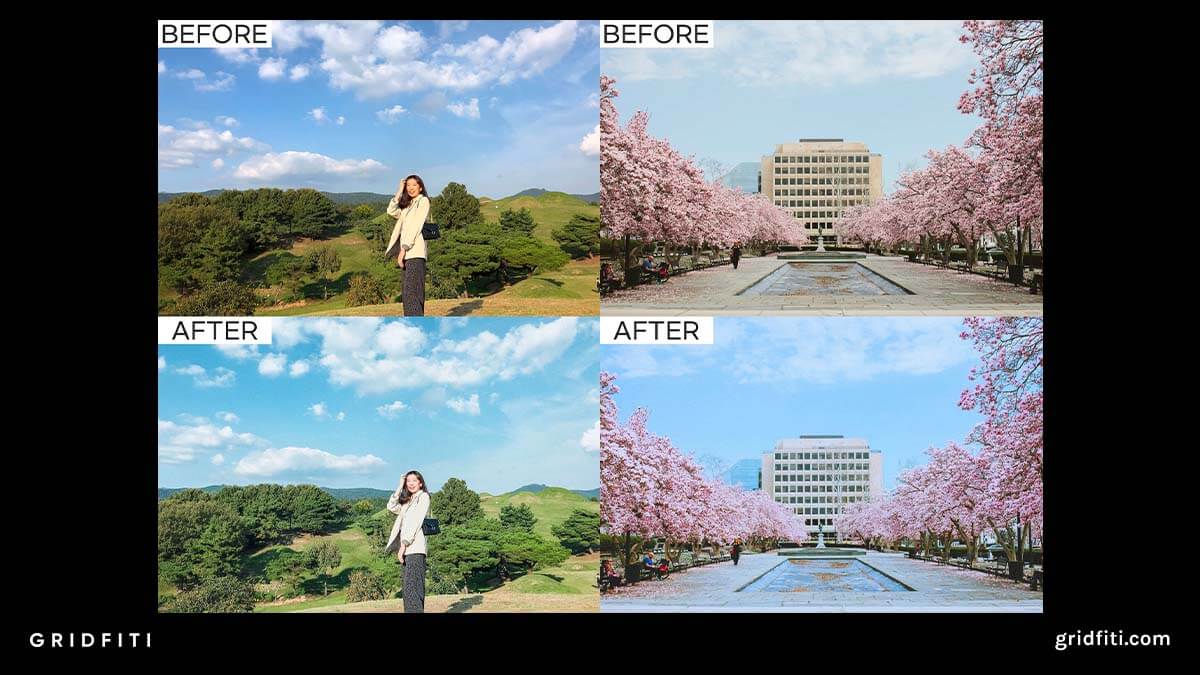 50 Rainy Japan Lightroom Presets
Lastly, we couldn't finish this list without featuring one preset pack for the rainy street aesthetic of Japan's beautiful dense cities. Including 50 presets for Lightroom desktop and mobile, along with 50 LUTs for video, these rainy Japan presets were made to enhance the moodiness of your photos. Inspired by the work of Masashi Wakui, the color grading and settings will bring out night time neon lights, reflections and the details in raindrops and puddles. Check it out for yourself!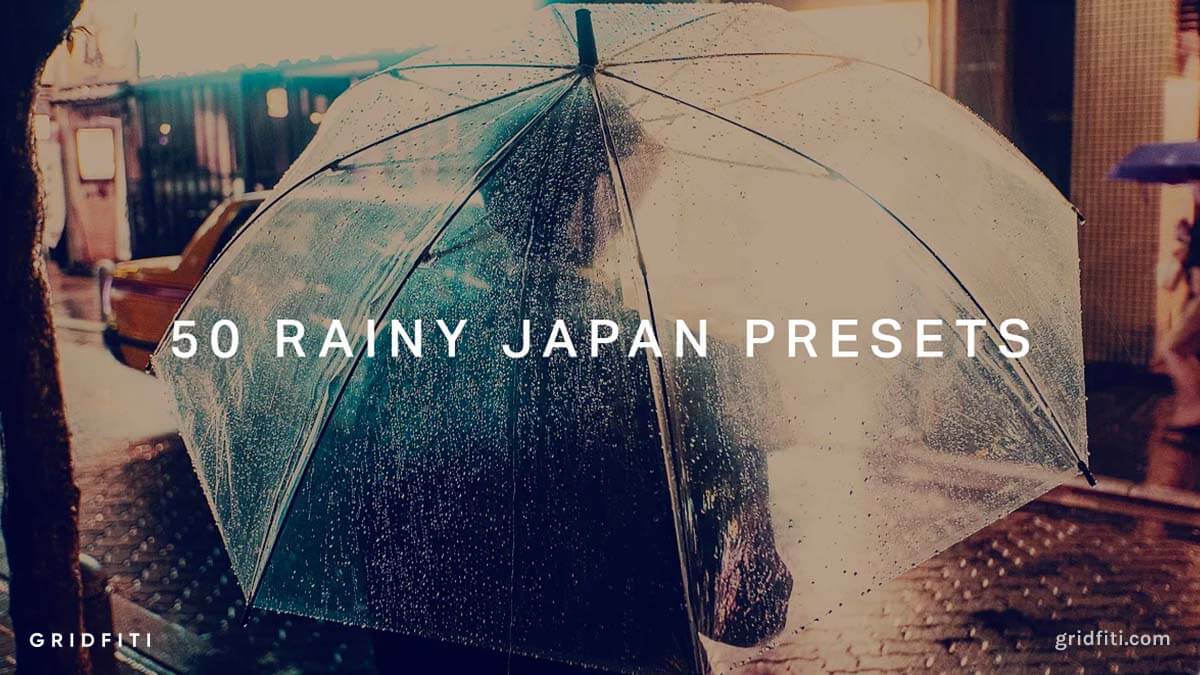 Which of these Japan presets are your favorite? Are there any we're missing? Let us know in the comments below!
Gridfiti is supported by its audience – when you buy something using the retail links in our posts, we may earn a small commission at no additional cost to you. Read more about our affiliate disclaimer.