As anime continues to take over the world as an increasingly popular art form, photographers have started showing interest in incorporating the anime style into their photos.
What better way to achieve that anime aesthetic than with easy-to-apply photography presets? Get the distinctive anime look with its vibrancy, softness, and bold lines. Take your photos to the next level through the world of anime presets! Whether you're a die-hard anime fan or just looking to add some creativity to your photos, check out our picks for the best anime Lightroom presets.
Want more preset guides and tips? Check out our several other preset blog posts, and join our newsletter!
Anime Love Presets
Turn your bright and vibrant photos into an anime dreamscape with these Anime Love Lightroom presets. The included 5 simple presets for desktop and mobile are designed to turn your real-life photos into an animated look – the blues, magentas, greens, and everything else is balanced into a beautiful vibrant look. The secret to these presets is their texture treatments: they apply lots of softness, mixed with minor sharpness adjustments which give your photos a calm, dreamy feel!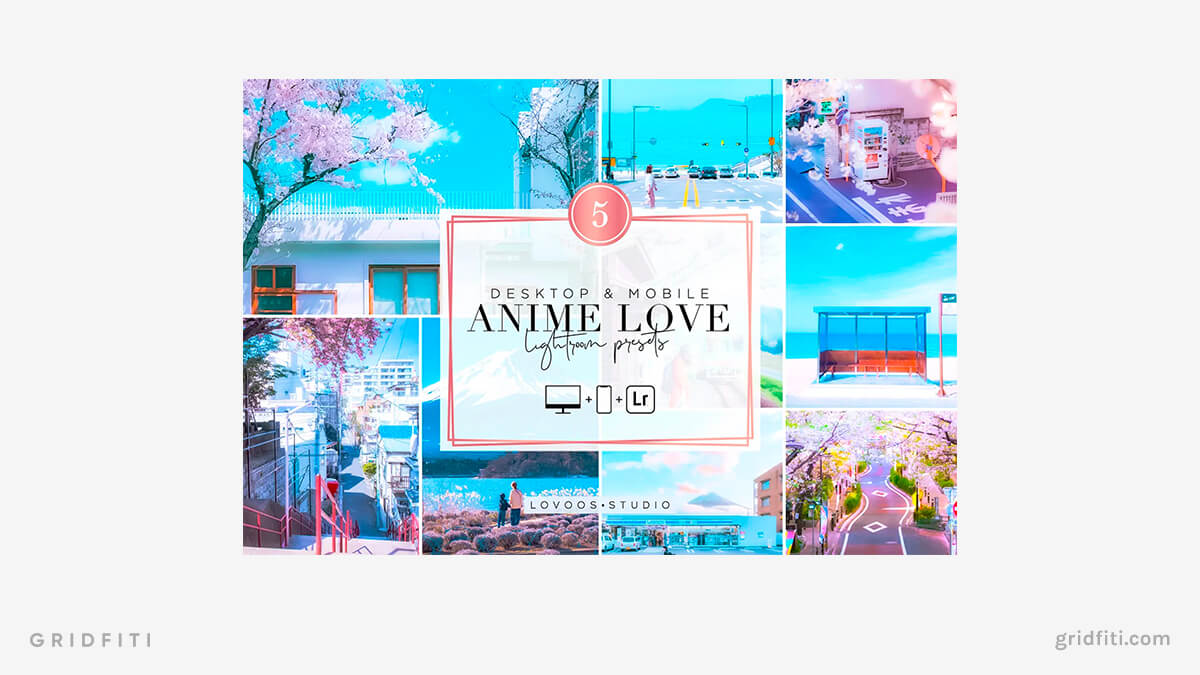 Vibrant Anime Presets
Transform your photos into literal scenes out of an anime with these beautiful Anime Lightroom presets. The 5 mobile and desktop presets are designed to give the right amount of color, texture, and lighting adjustments to have your photos look like they were drawn out of Studio Ghibli itself. Try them out on your photos!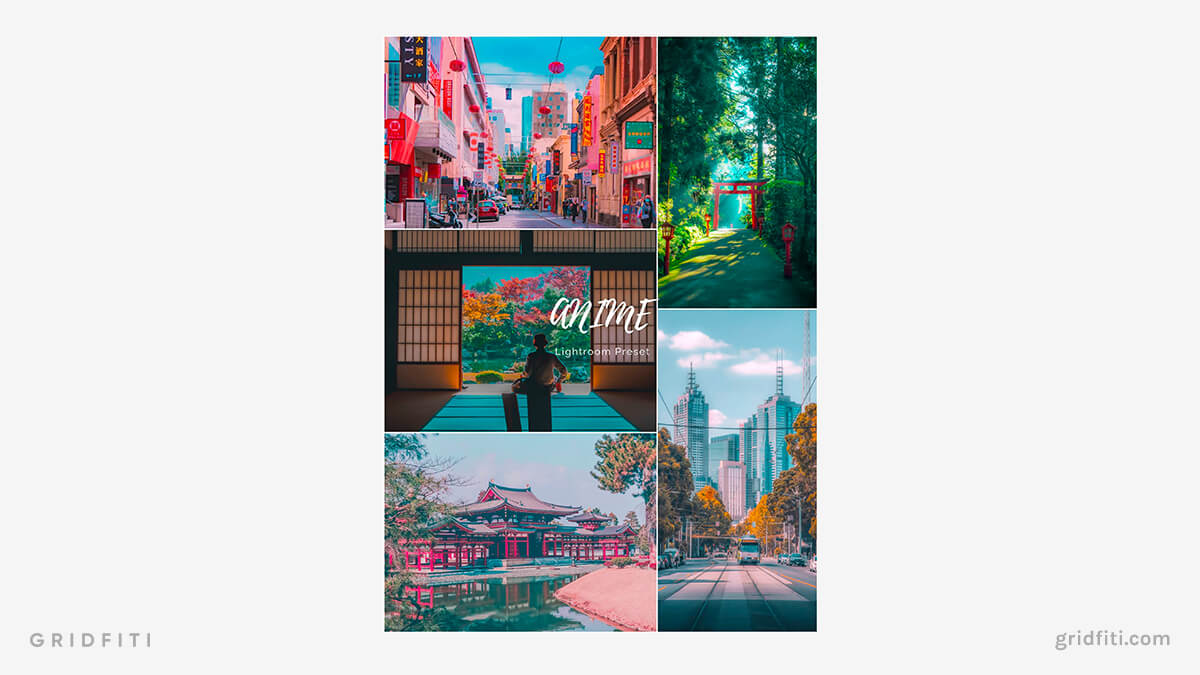 Tokyo Night Anime Presets
Tokyo at night is an aesthetic in and of itself. The urban sprawl, cool city lights, and vibrant neons are things that inspire some of the most popular anime. Bring that look to your night photos with this Tokyo Nighty preset collection. The 5 desktop presets will edit your photos into a cyberpunk aesthetic, giving your photos a futuristic Tokyo vibe. Use them on your night portraits, street shots, or cityscape photos!
For more presets like these, check out our round-ups of cyberpunk Lightroom presets and night Lightroom presets.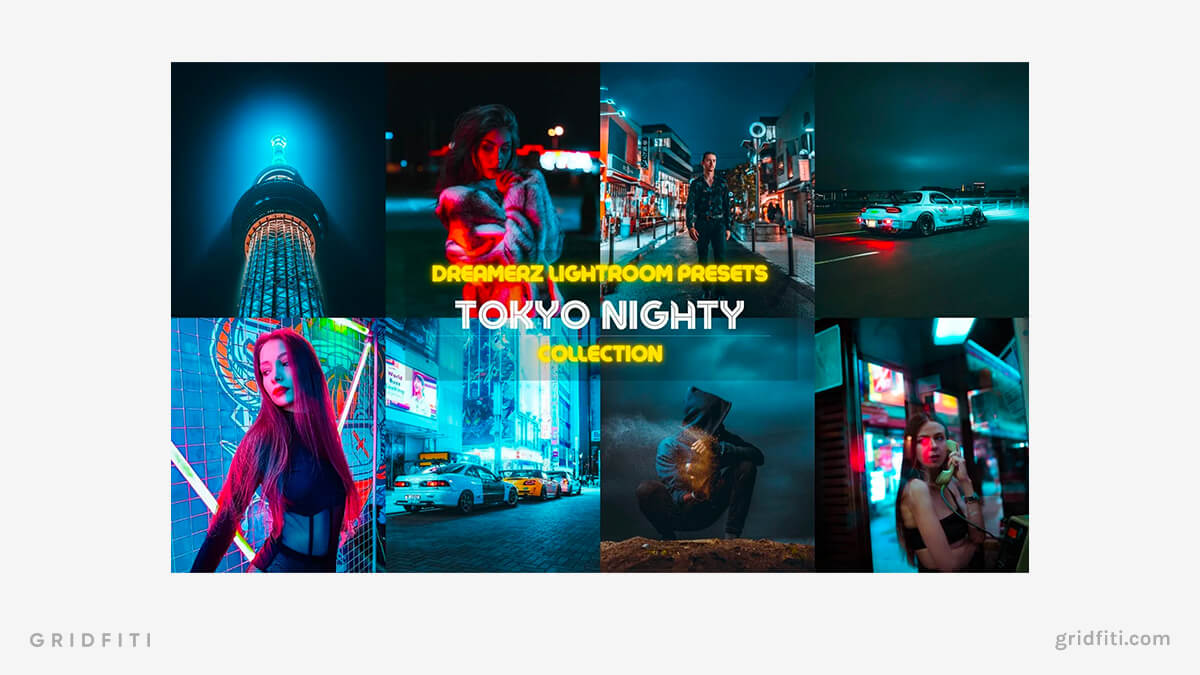 Japanese Mood Presets
If you're looking to add a cool, blue, moody anime look to your pics, we've got the presets for you. These 9 presets for desktop and mobile are designed to emulate the look of famous Japanese photographer Hideaki Hamada. They bring a Japanese photographic style to your photos with a focus on clean tones, bright colors, and natural skin tones. Lots of anime scenes are inspired by Japan's cityscapes and urban decor, so bring that aesthetic to your photos with these presets!
For more Japanese style presets, check out our full round-up of Japanese Lightroom presets.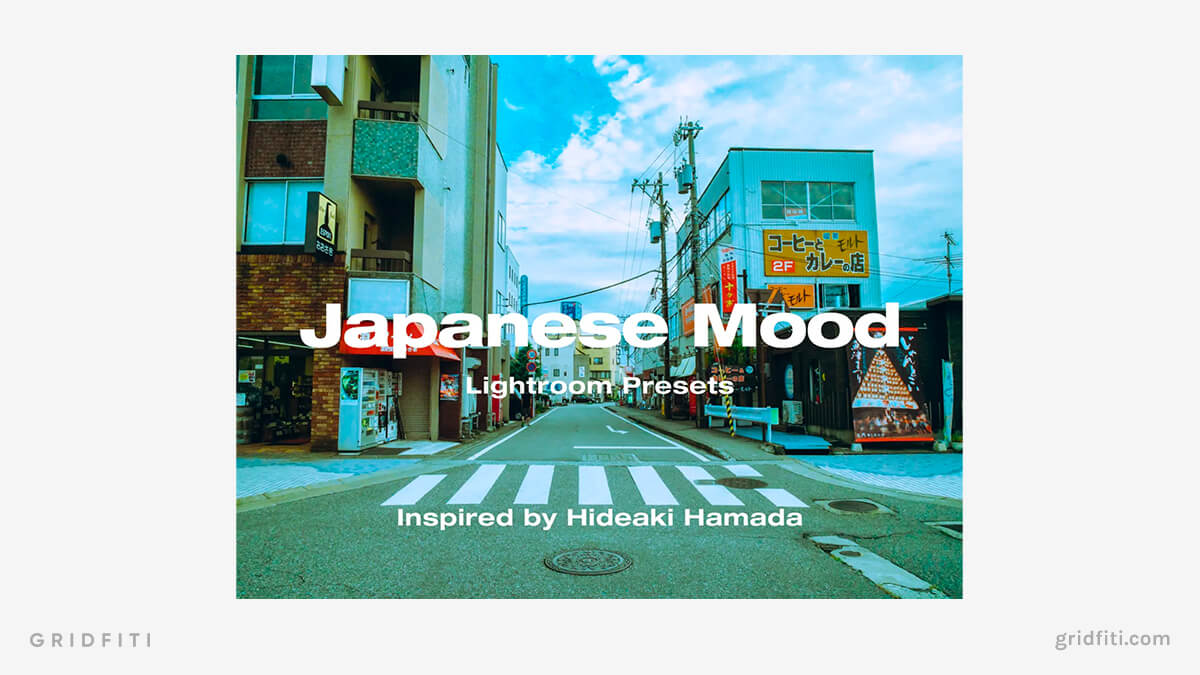 Pastel Anime Presets
We can't talk anime presets without at least a few pastel options! This Pastel Anime preset pack mutes your tones into one cohesive pastel color. Whether it's a light pink, light green, or light yellow – use these presets to adjust your color palette into a calming anime look. Use it on photos of yourself, lush gardens, cityscapes, or cotton candy skies.
For more presets like these, check out our round-up of pink Lightroom presets!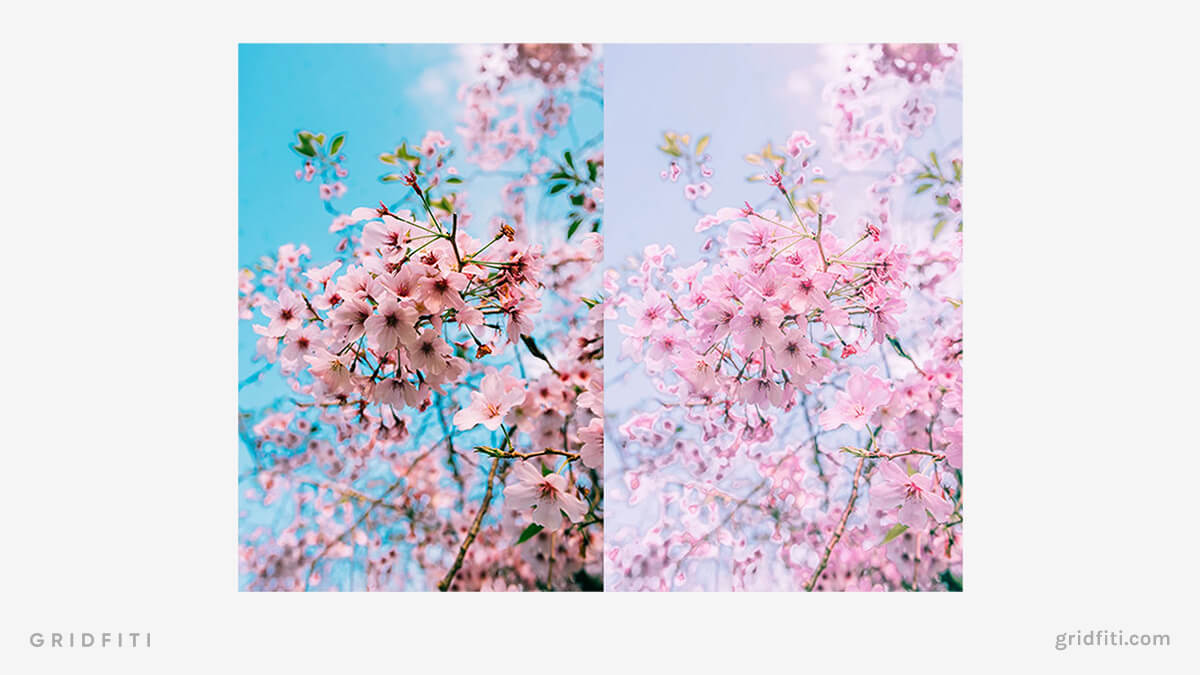 Anime Mobile Presets
Most anime presets focus on converting your photos to actual animated scenes or changing the color profile to exaggerated levels – this one focuses more on realism. Use these 10 Anime mobile presets to just add pops of color and texture adjustments, while still having your photos feel real. It's a great option if you're going for the anime aesthetic without a full-blown conversion to an unrealistic look.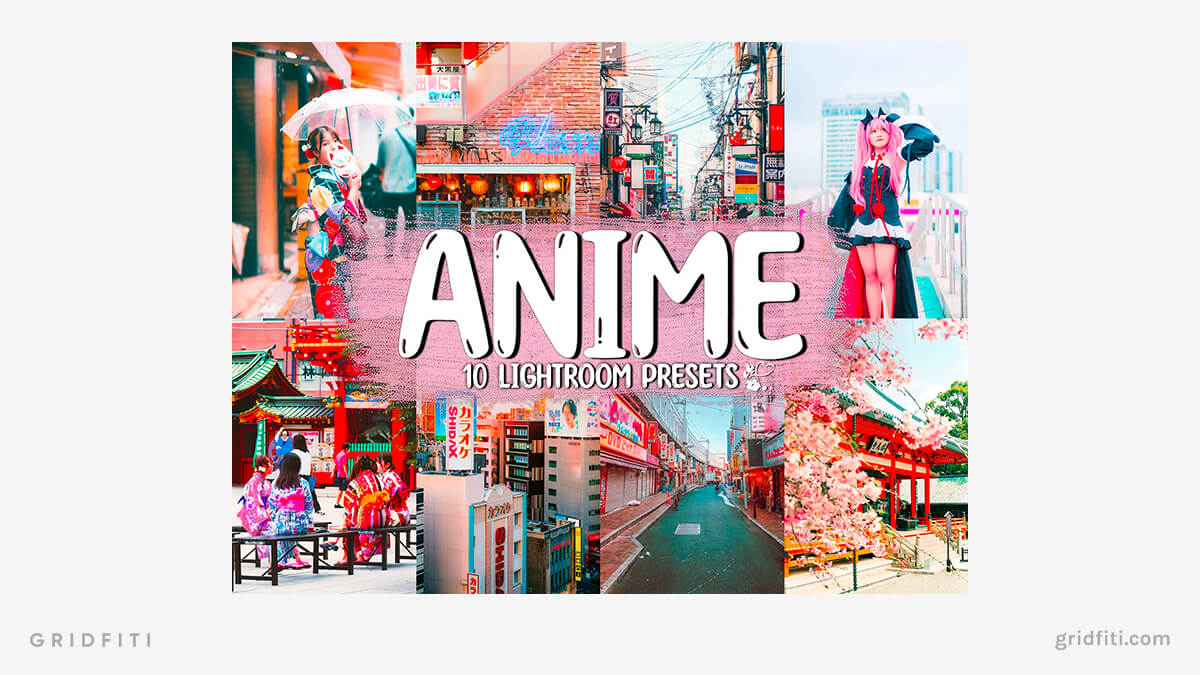 Anime Color Palette Presets
Bring that anime color palette to your photography with these desktop and mobile presets for Lightroom! The presets aim to bring a lush and vibrant color profile to your photos with a lovely magenta overlay added. The presets complement photos that contain a lot of vibrant natural colors that occur in urban settings – think of it as a street photographer's guide to the anime aesthetic!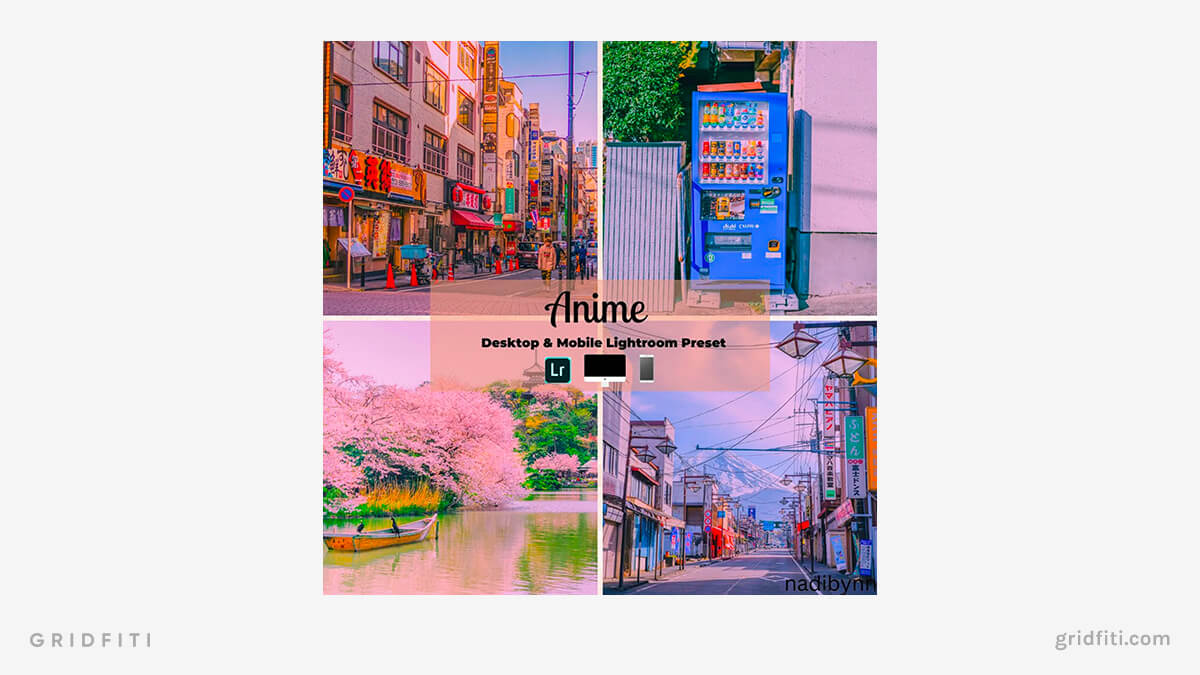 Japan Anime Aesthetic Preset
Mute the tones of your photos down to blues and magentas with this sweet Japan preset pack that's reminiscent of anime styles! The presets take the temperature of your photos towards the cooler end with blues being the dominant tone. If your photos contain any reds, pinks, or purples, the edits accentuate those colors, creating something you'd find within anime styles!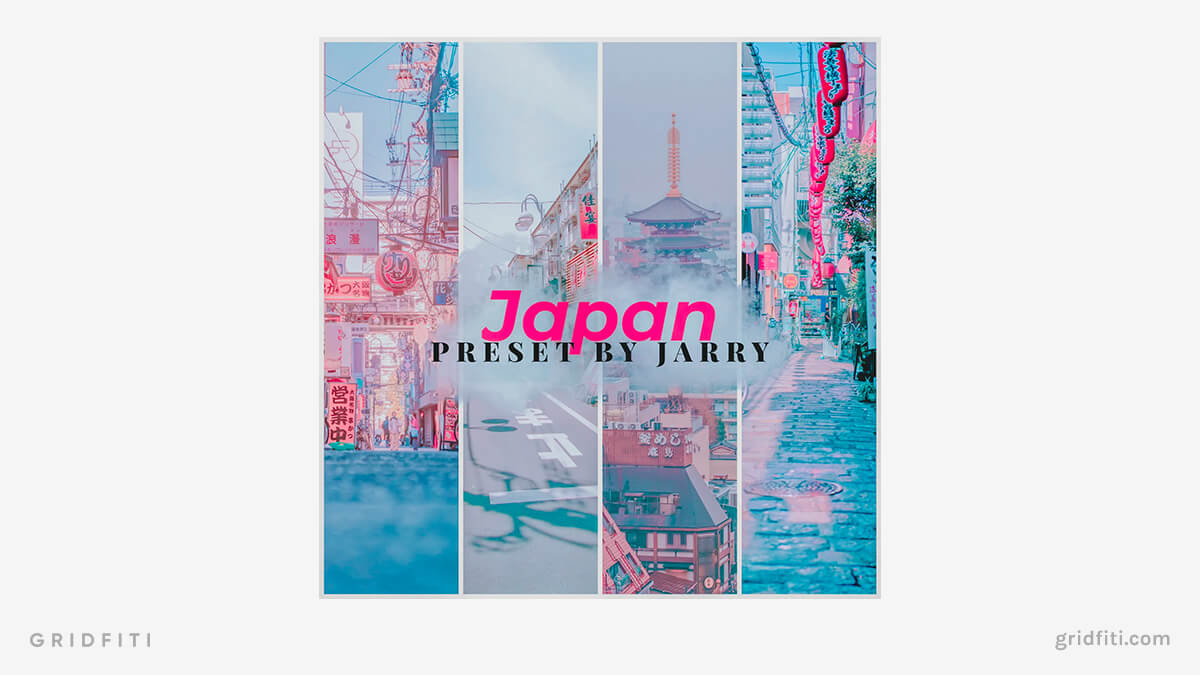 Anime Colors Presets
Soften your photos into an anime aesthetic with these Anime Colors presets. The edits within these 3 presets give your photos the colors seen in anime with astonishing skies and vibrant colors. It's just a matter of capturing the photos, selecting the presets you like, and adjusting it to your preferences, and voila – you got yourself an anime style photo!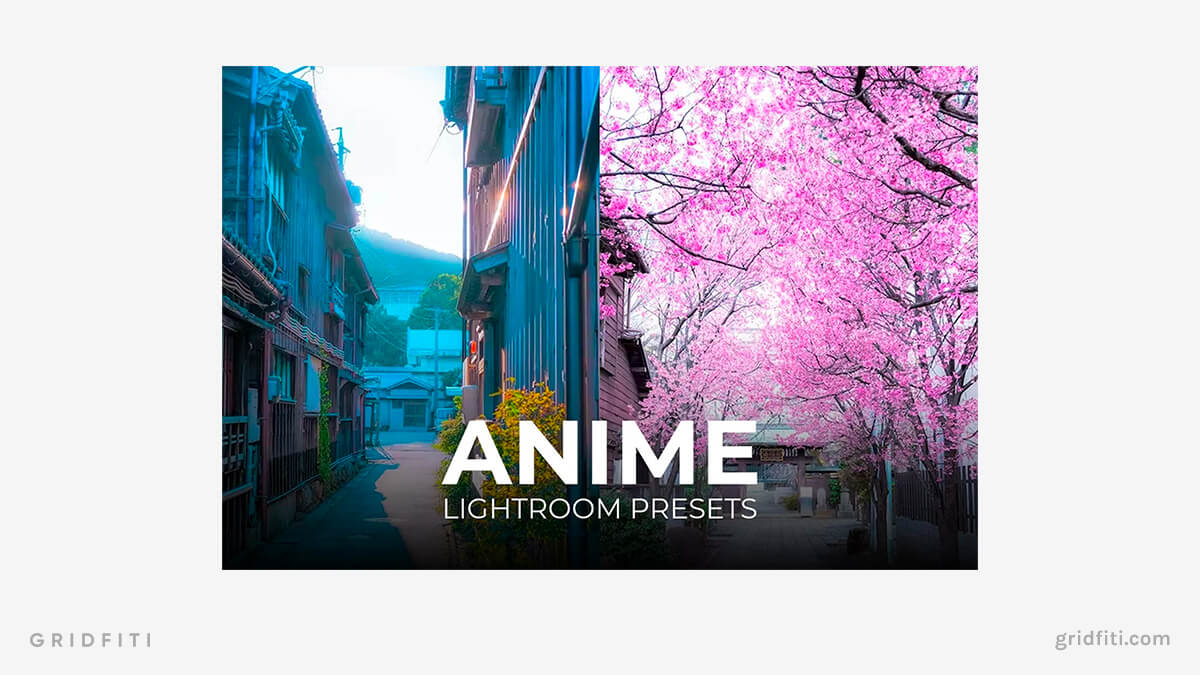 Free Anime Presets
Not sure where to start when it comes to these anime Lightroom presets? Try out these free anime preset options to test it out before going with any of the premium picks!
Free Anime Style Preset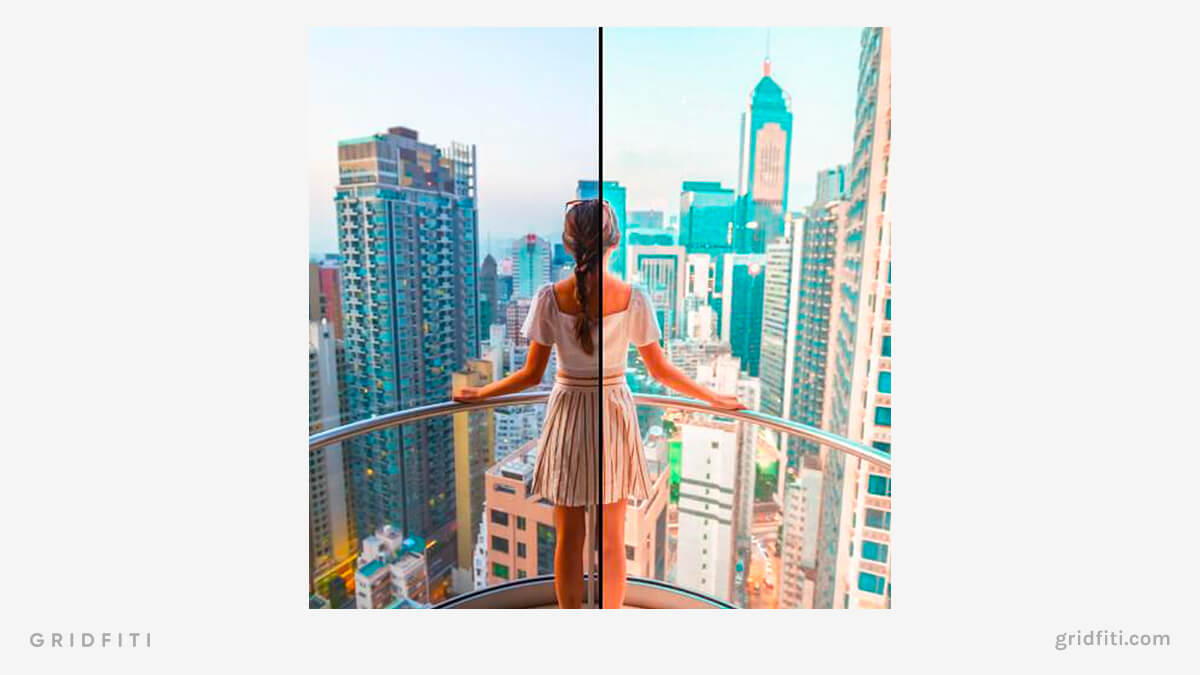 Free Anime Mobile Preset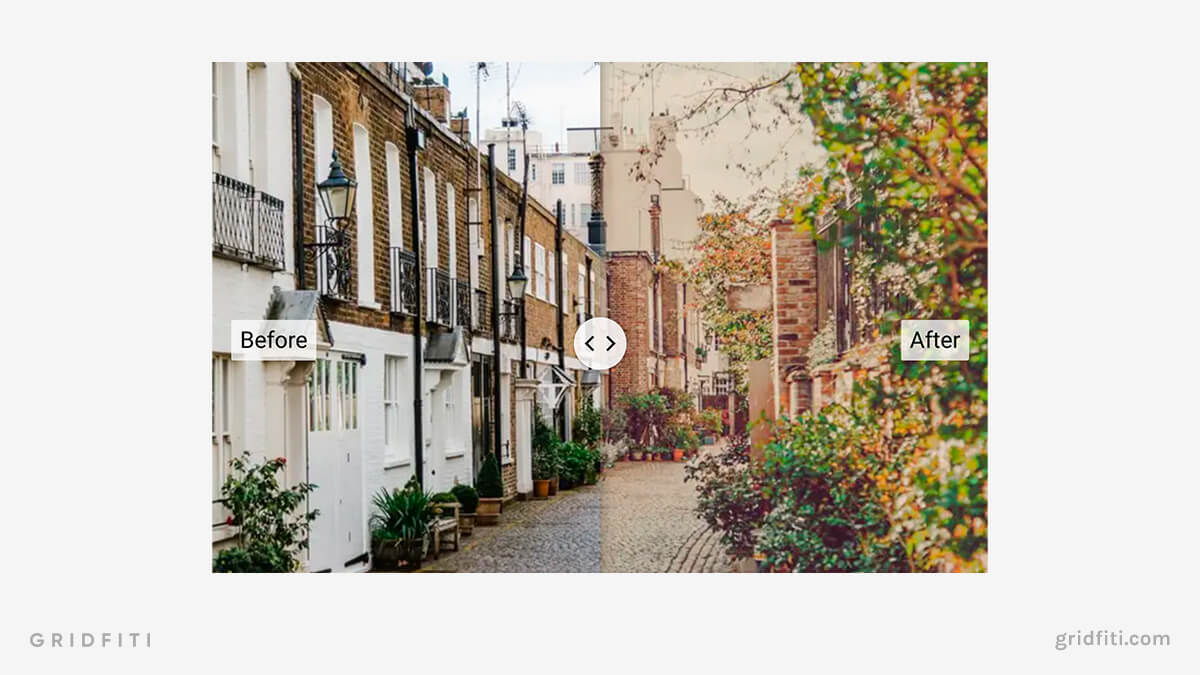 Free Anime Action & Preset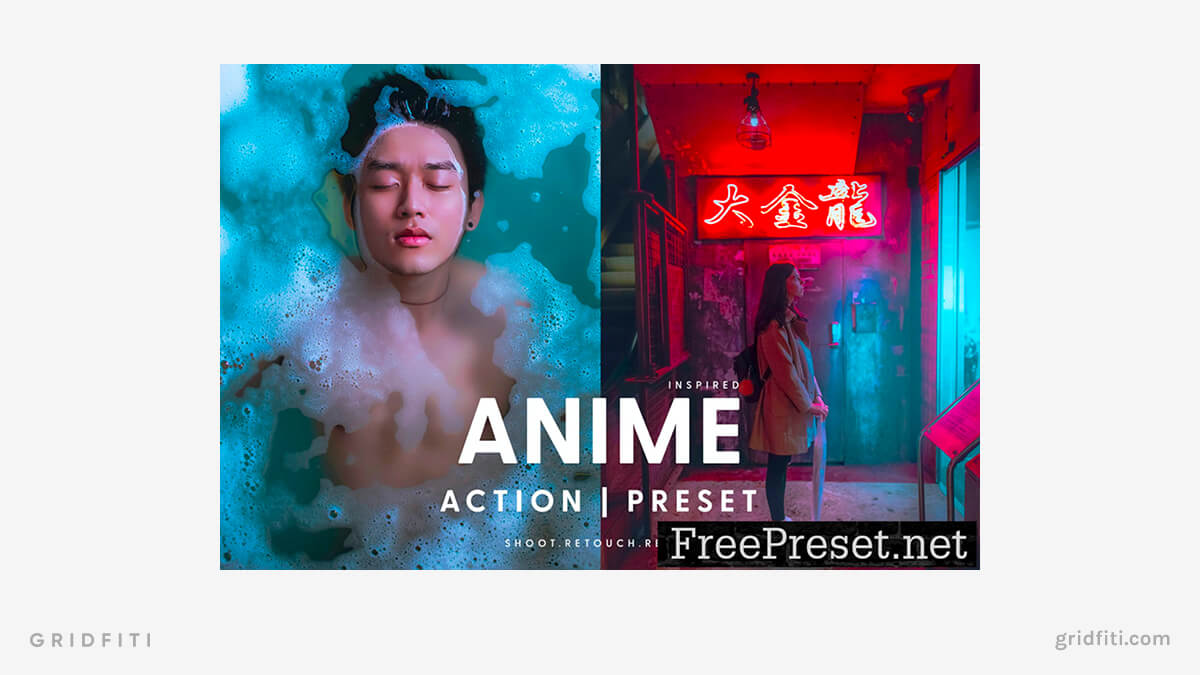 That's our list of some of the best anime Lightroom presets! What do you think of the selection? Are there any that you think we've missed? Let us know in the comments!
Gridfiti is supported by its audience – when you buy something using the retail links in our posts, we may earn a small commission at no additional cost to you. Read more about our affiliate disclaimer.