You might be familiar with Google Sheets when it comes to figuring out expenses, but there are several other use cases you can use Google Sheets for – from planning your days, to tracking your habits, scheduling content, and more!
By default, Google Sheets can look pretty boring, but you'd be surprised how much customization can be made to make your spreadsheets aesthetically pleasing.
If you're not too familiar with customizing your spreadsheets, luckily, there are a ton of aesthetic Google Sheets templates out there for you to pick from – we've curated the best ones all in this round-up. Check it out!
Want more productivity and setup inspiration? Join our mailing list!
Budget Google Sheets Templates
Keep your finances both in check and visually appealing with these curated aesthetic Google Sheets budget templates!
Neutral Budget by Paycheck Template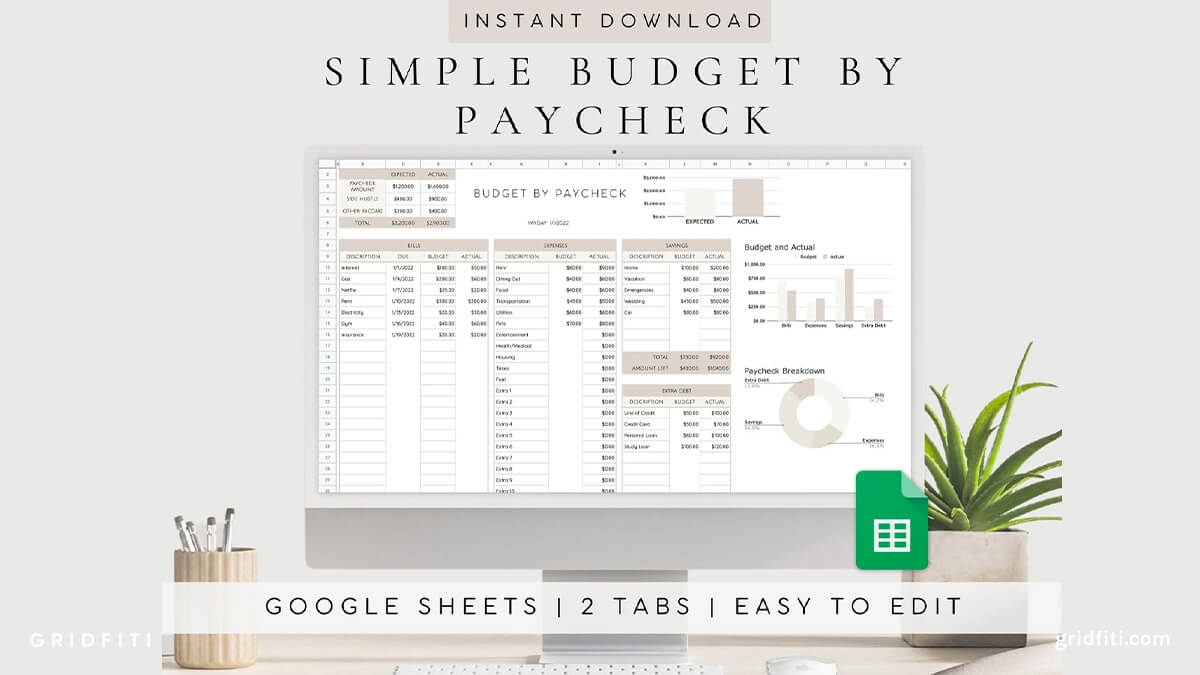 The Ultimate Monthly Budget Tracker Template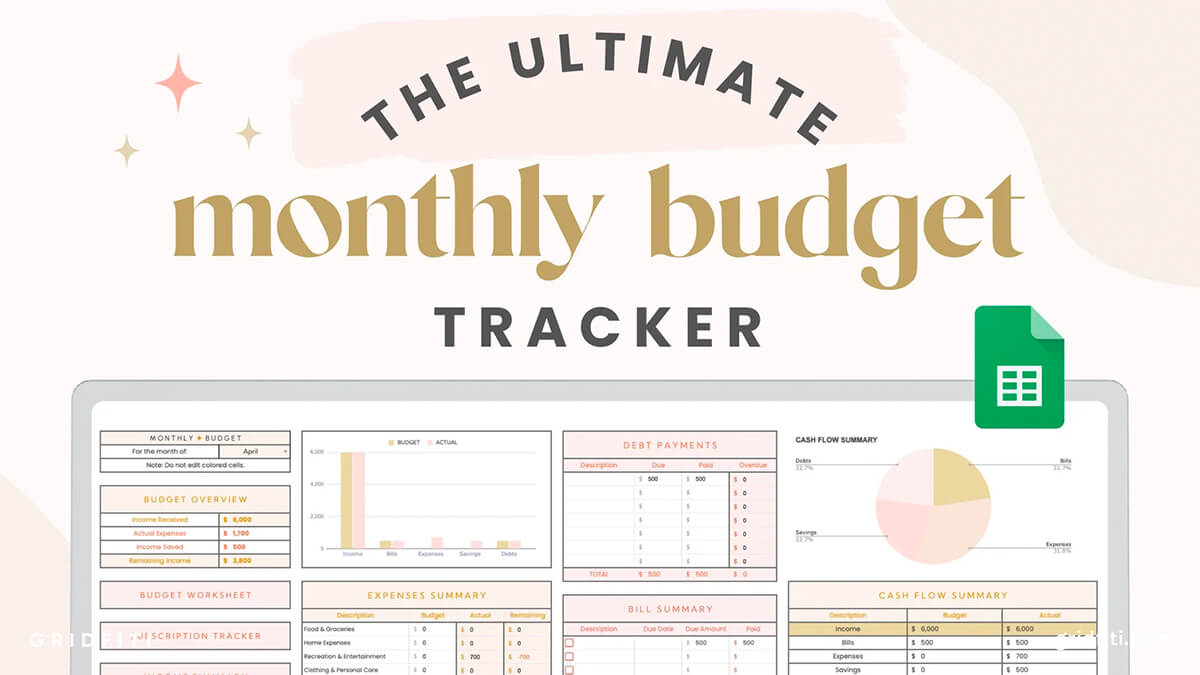 Kawaii Sky Themed Google Budget Sheet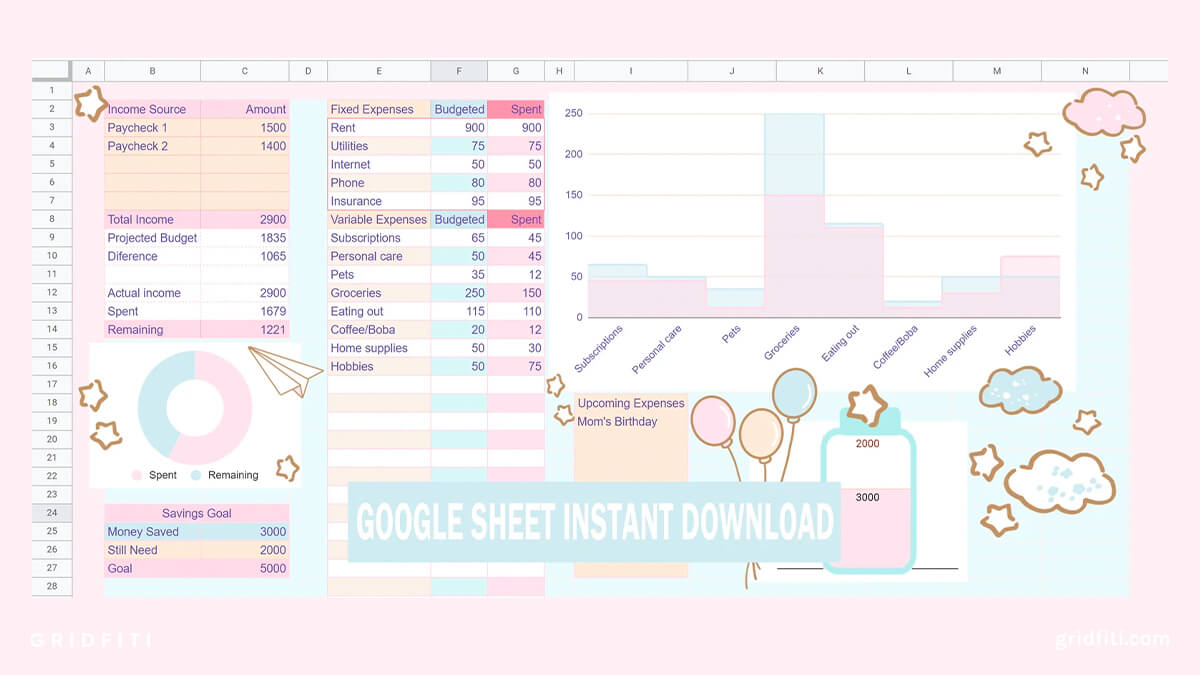 Pastel Budget by Paycheck Spreadsheet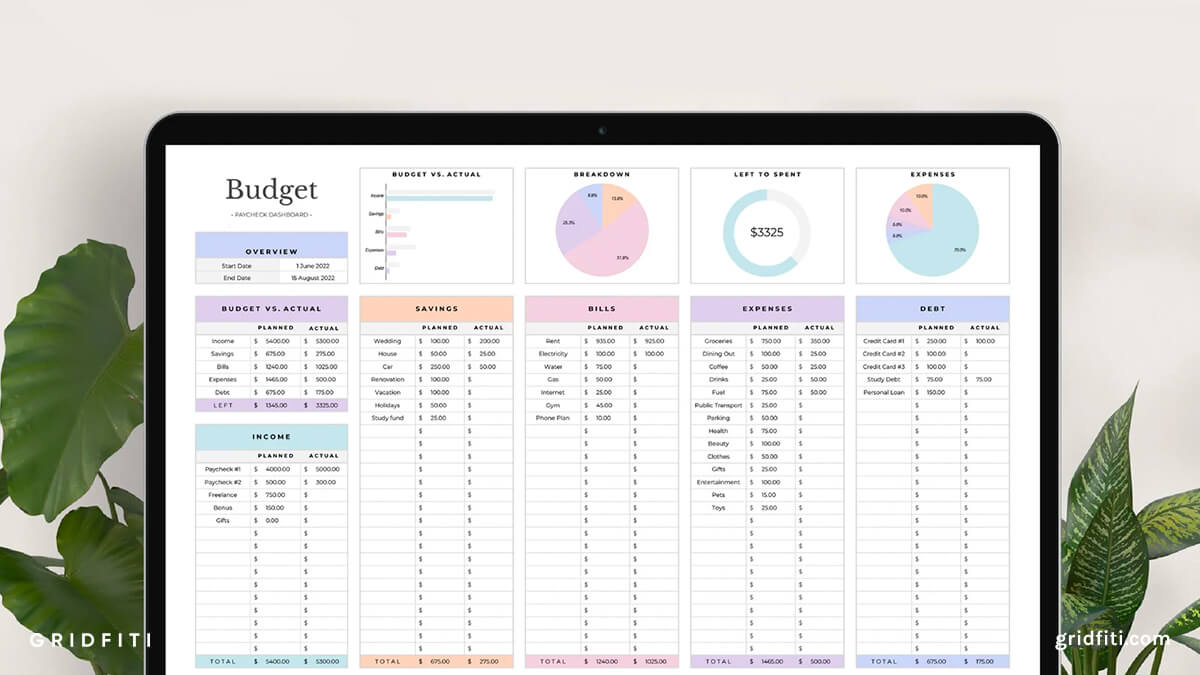 The Ultimate Annual & Monthly Budget Spreadsheet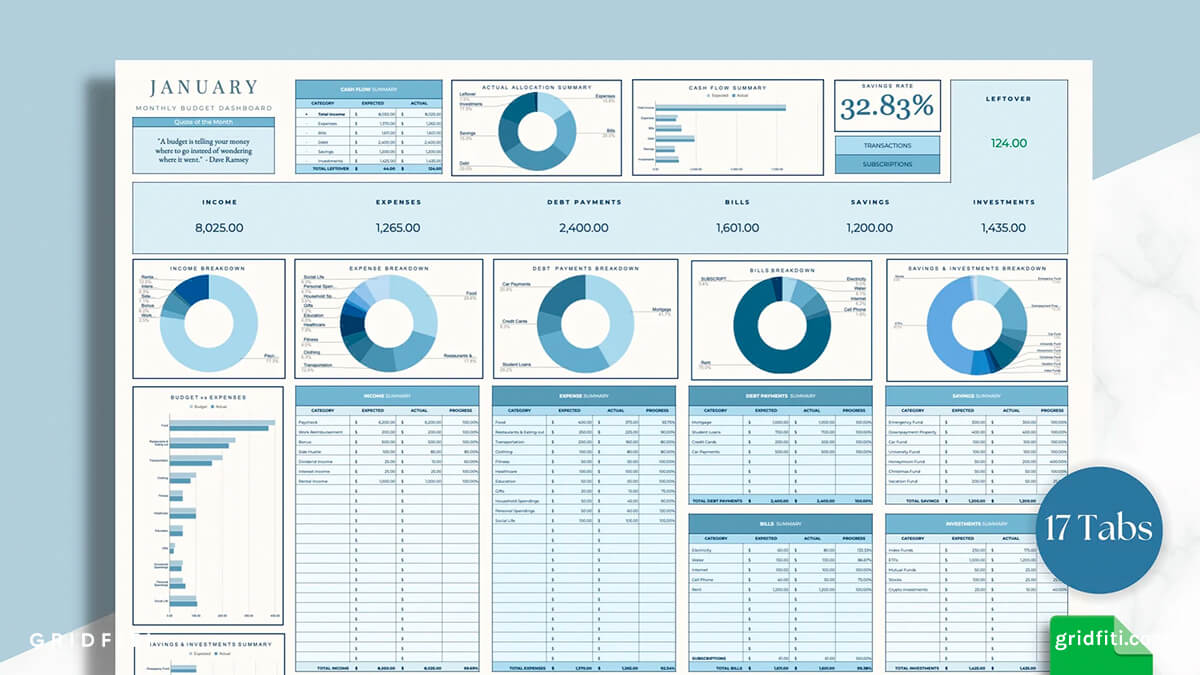 Pastel Annual Budget Spreadsheet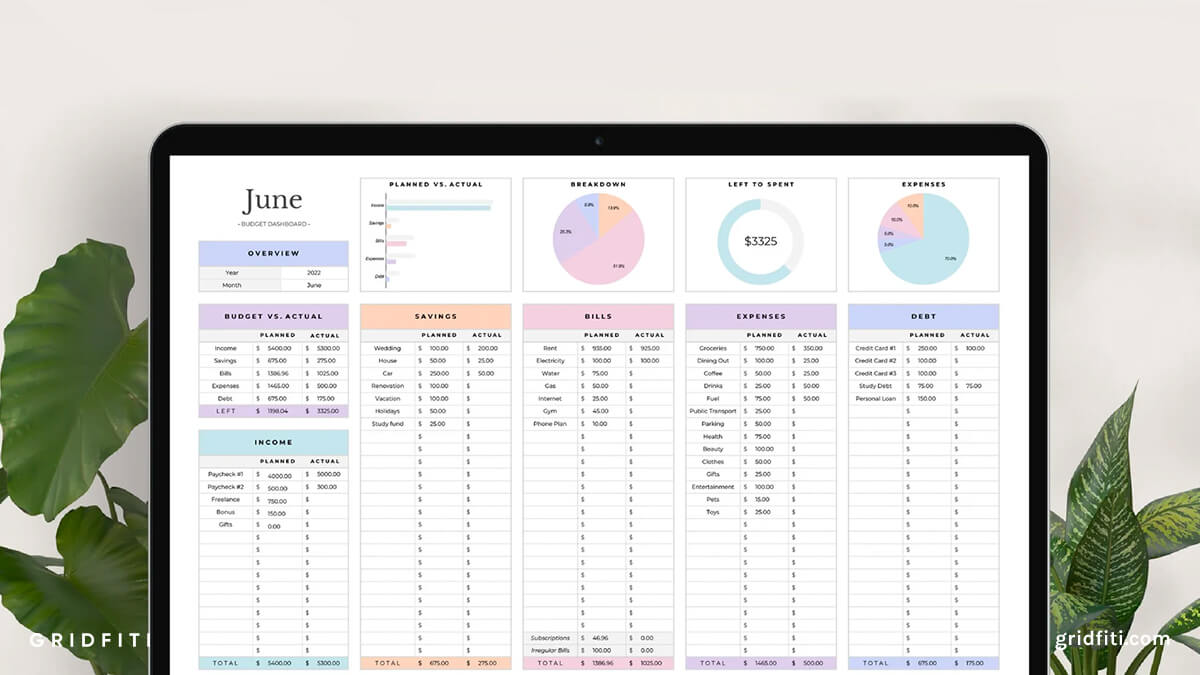 Financial Planner & Monthly Budget Spreadsheet for Google Sheets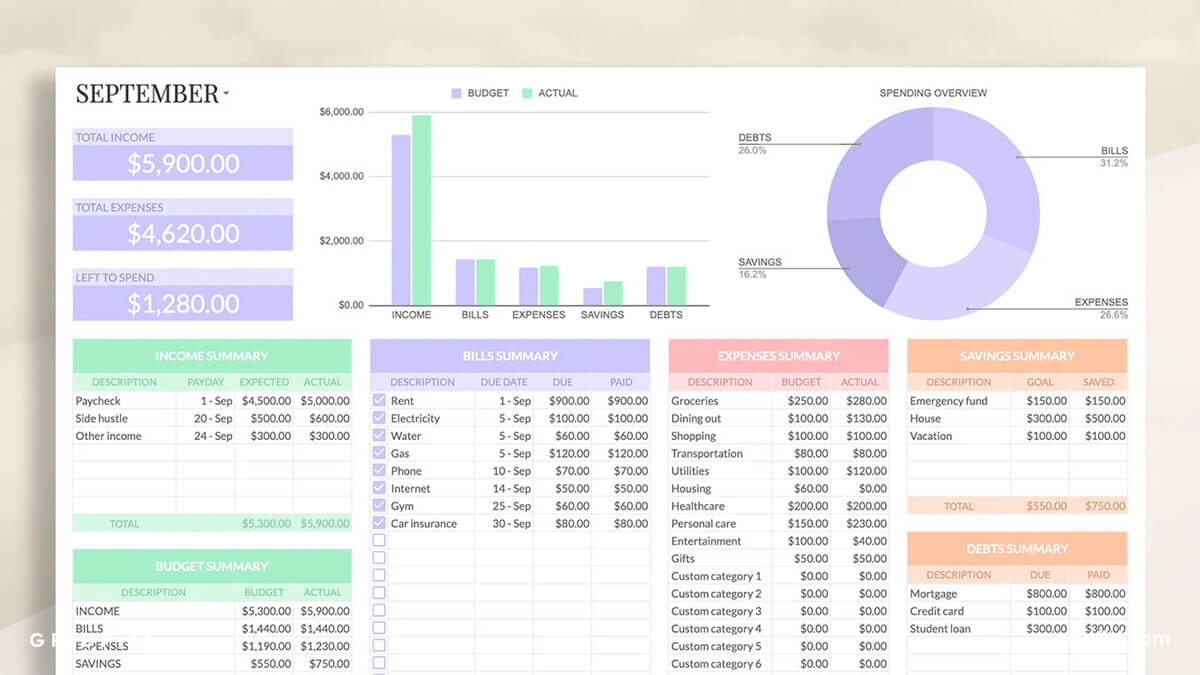 Google Sheets Planner & Calendar Templates
Map out your days, weeks, and months with any of these aesthetic Google Sheets calendar and planner templates! If your schedule lives in Google Calendar, check out our full guide on how to make your Google Calendar aesthetic.
Neutral Digital Monthly Calendar Spreadsheet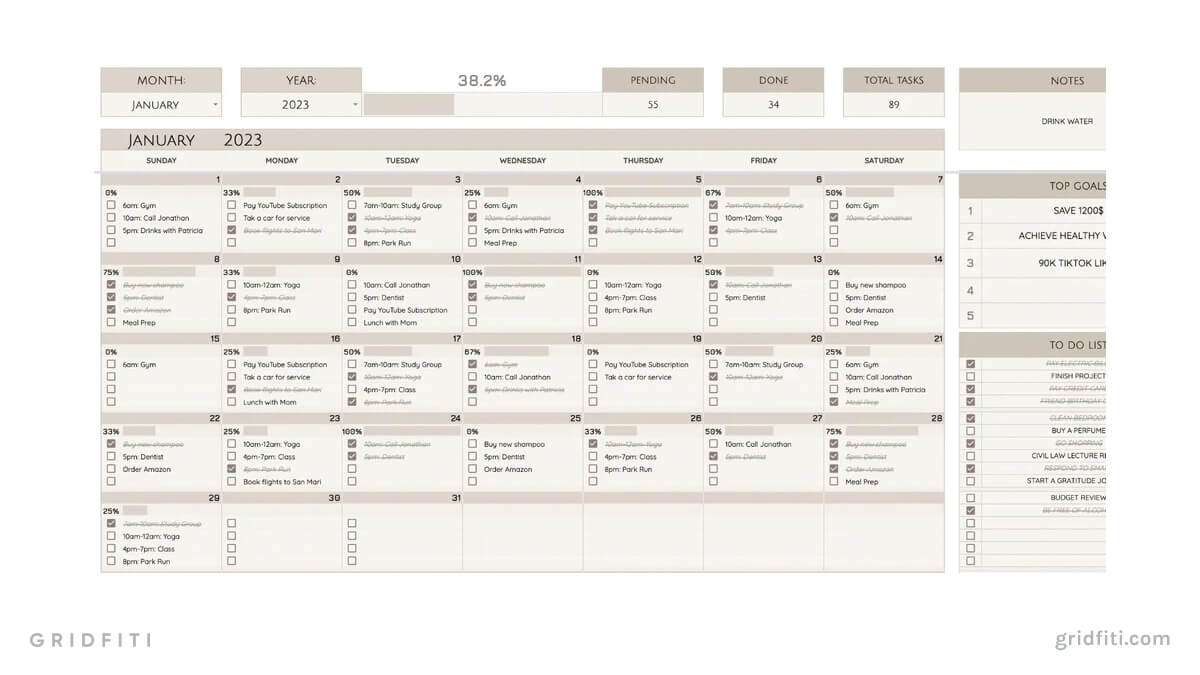 Pink Calendar Spreadsheet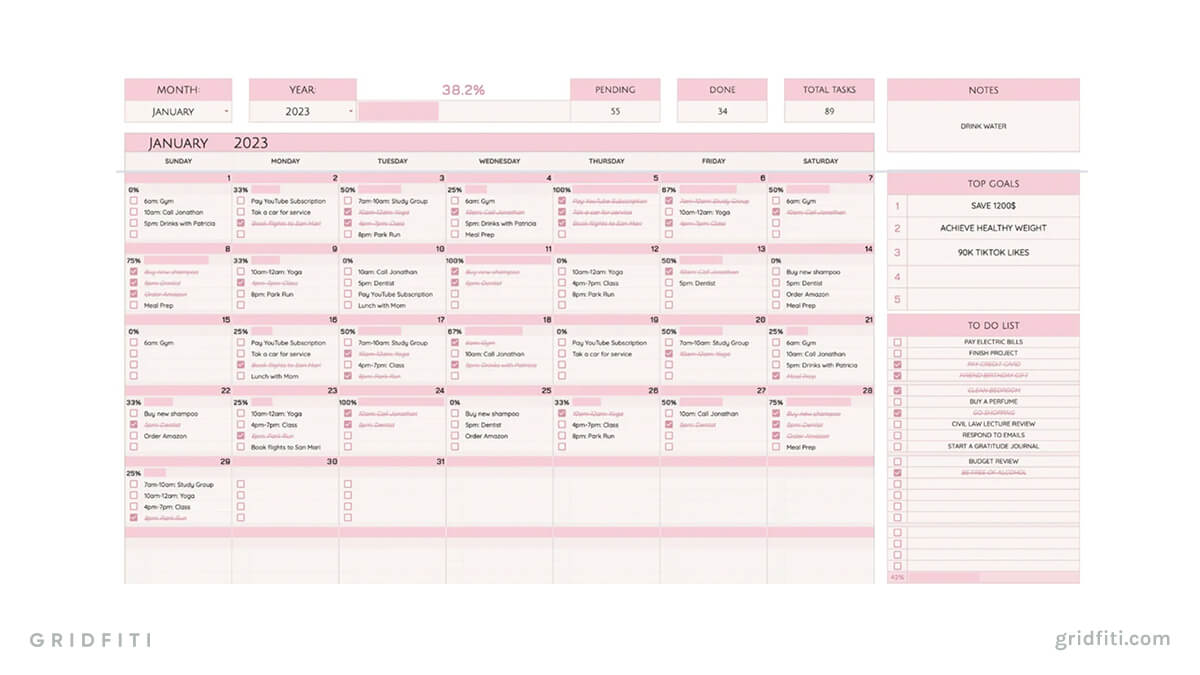 Green Monthly Planner Template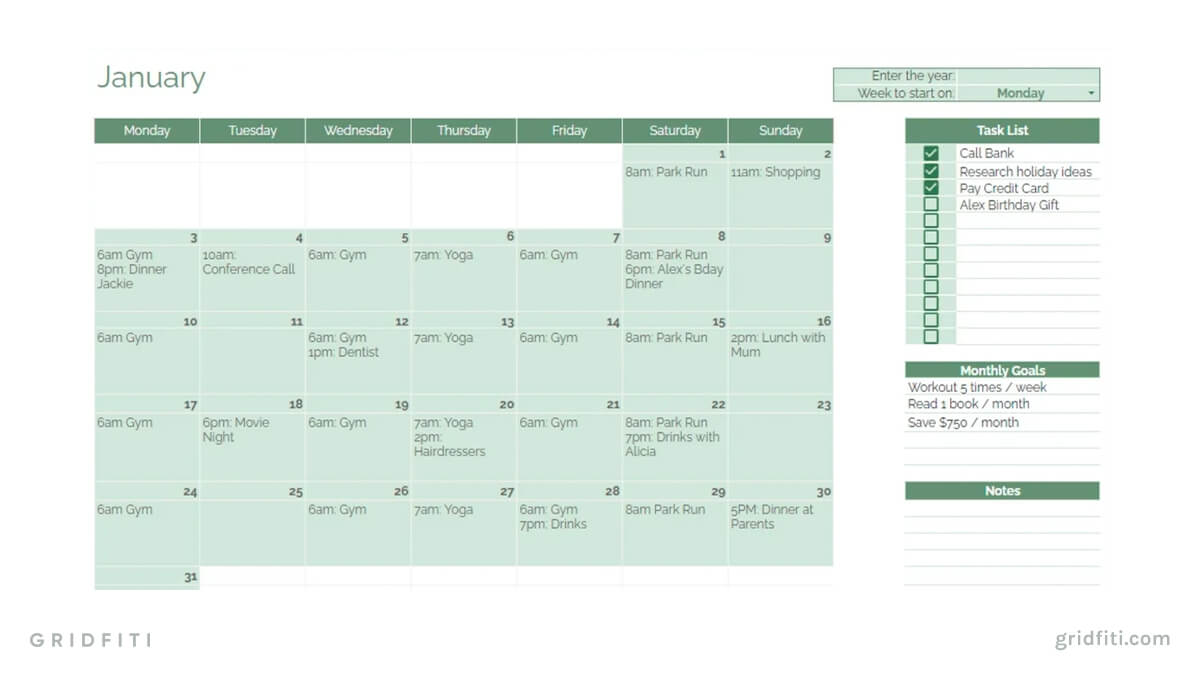 Colorful Life Planner Spreadsheet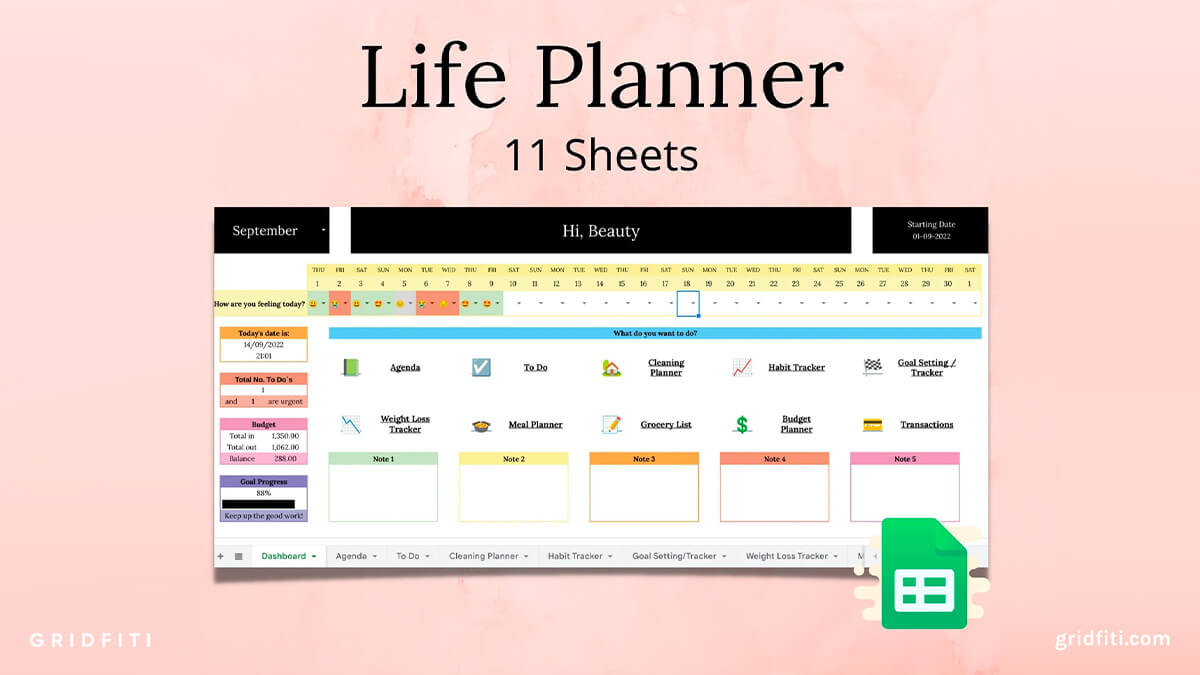 Yearly Action Planner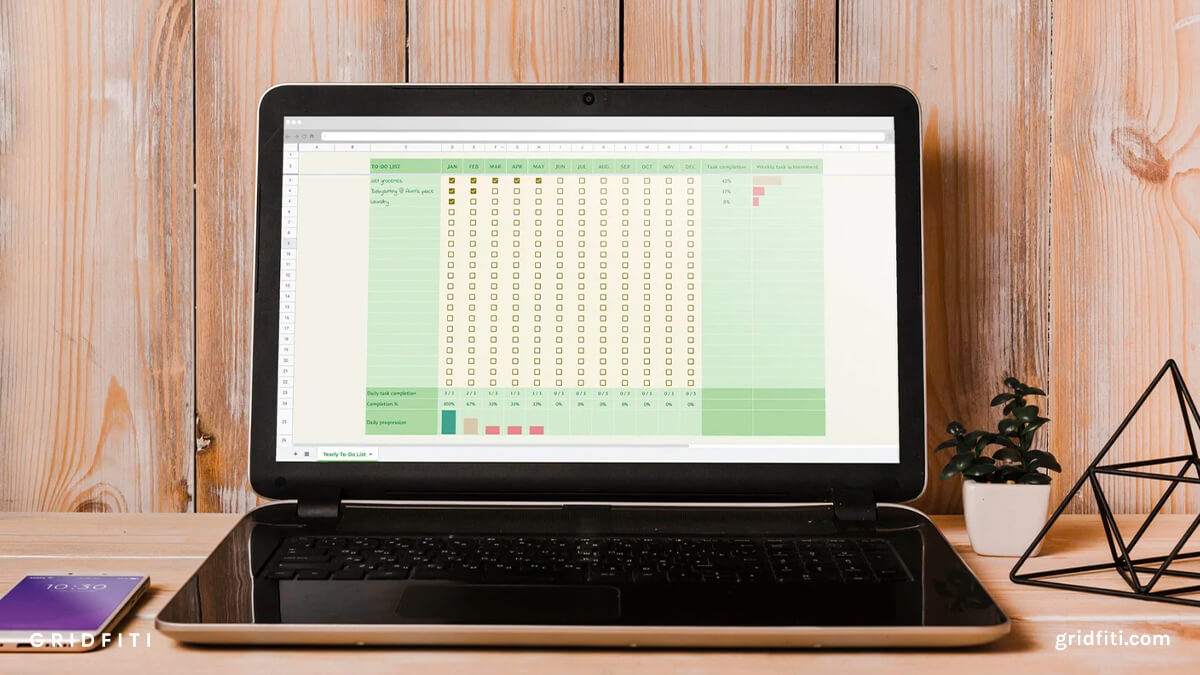 Student Google Sheets Templates
Prep for the semester and make sure you hit your deliverables on time with the right student spreadsheet templates. Check out these handpicked student Google Sheets templates to track projects, plan your schedule, monitor grades, and more!
Aesthetic Digital Student Planner Template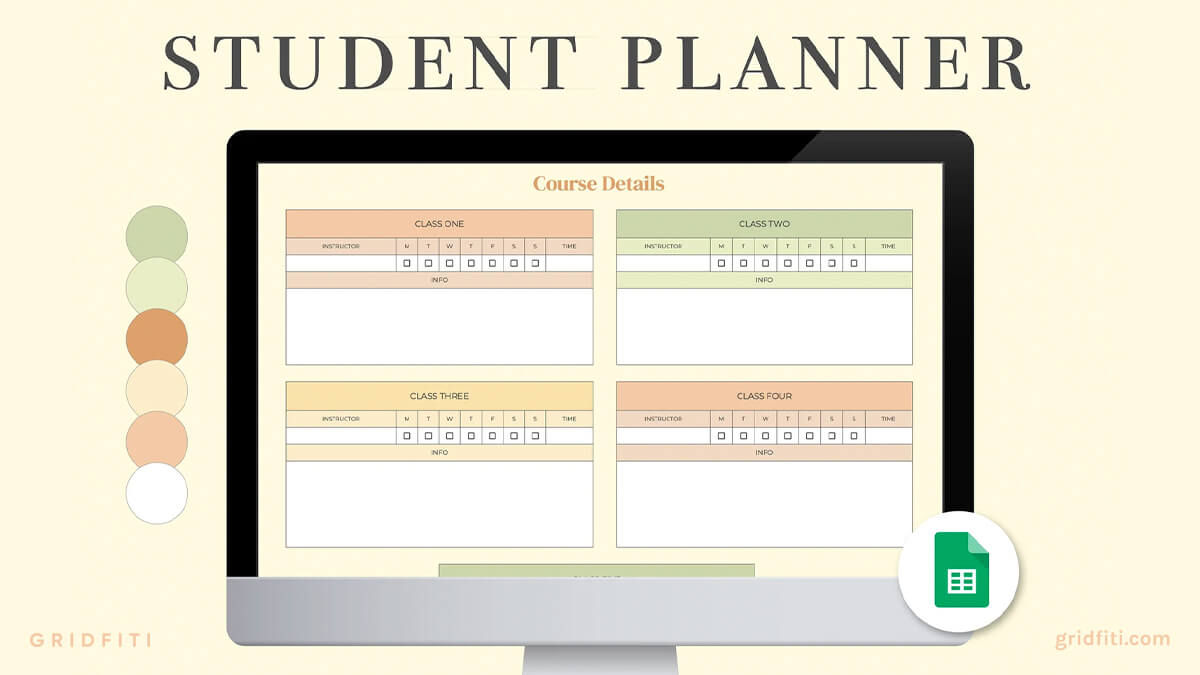 Project Tracker Template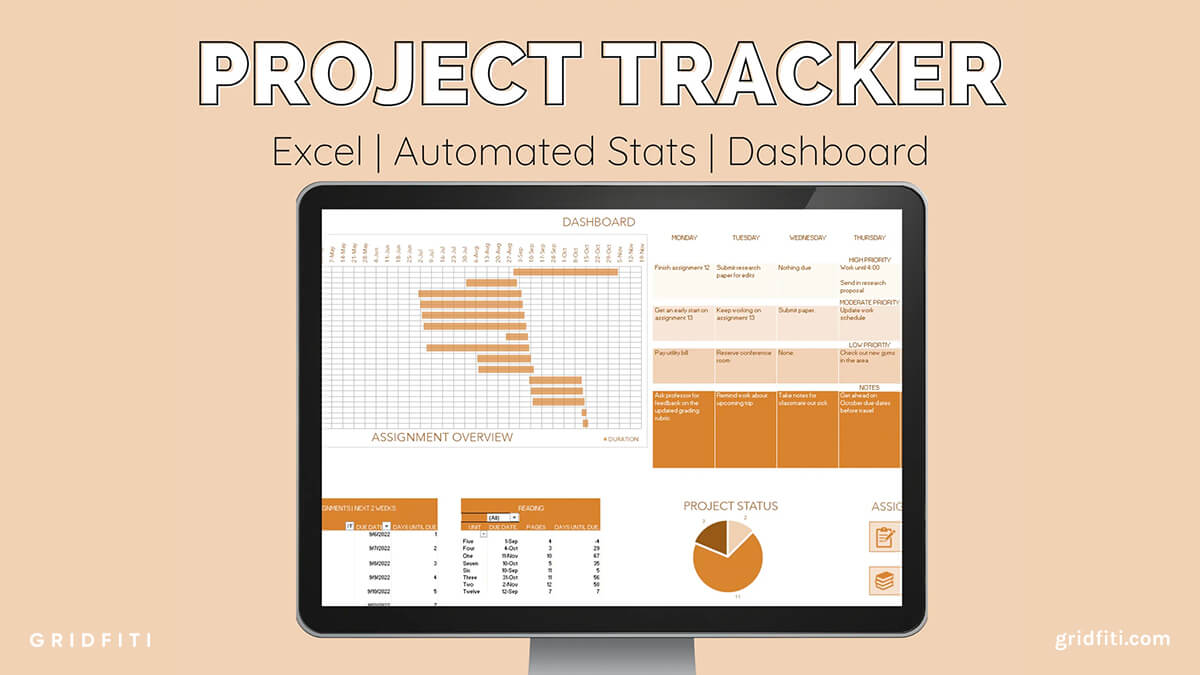 Assignment Tracker & Planner Spreadsheet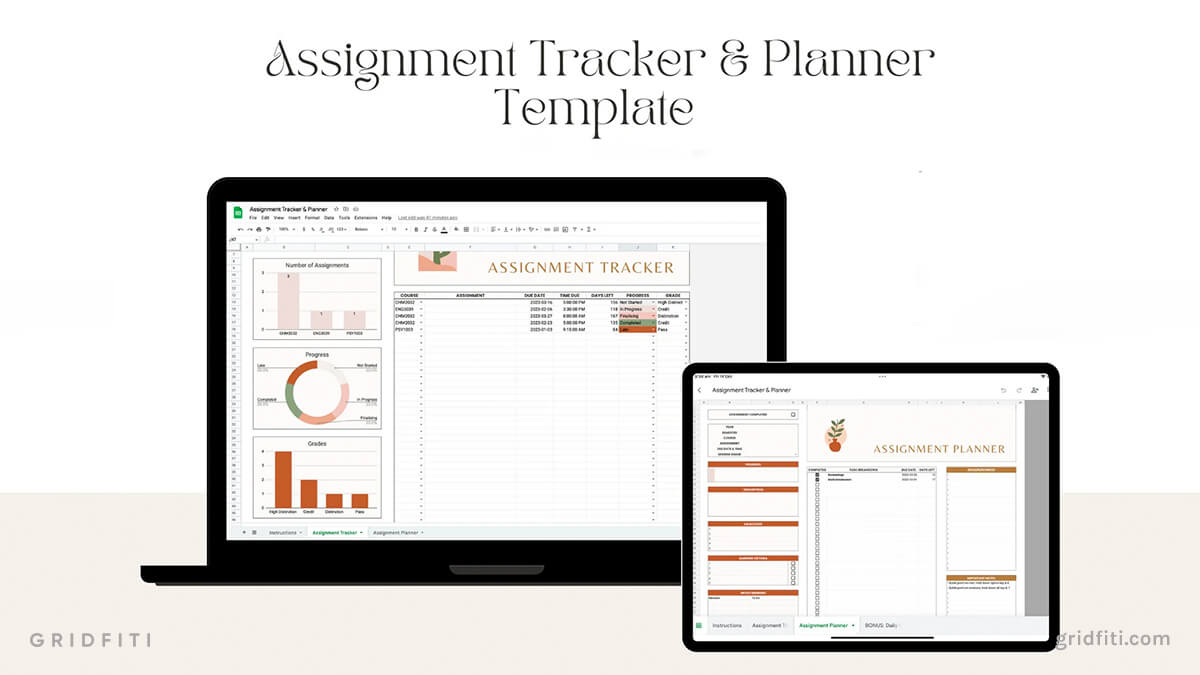 Grade Tracker & Assignment Planner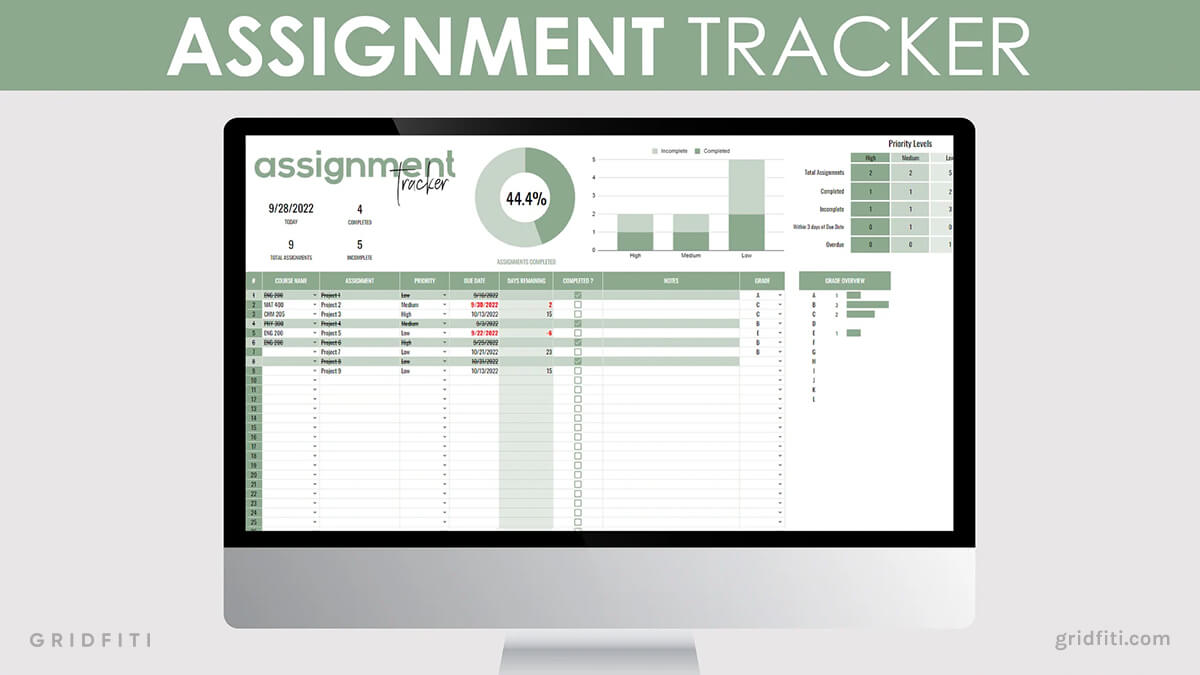 Google Sheets Content Calendar Templates
One of the key factors to a successful social media presence is staying consistent with posts. Having a content calendar helps you schedule out posts and holds you accountable – here are our favorite beautifully-designed social media content calendar spreadsheet templates!
Yearly Social Media Content Calendar & Planner Template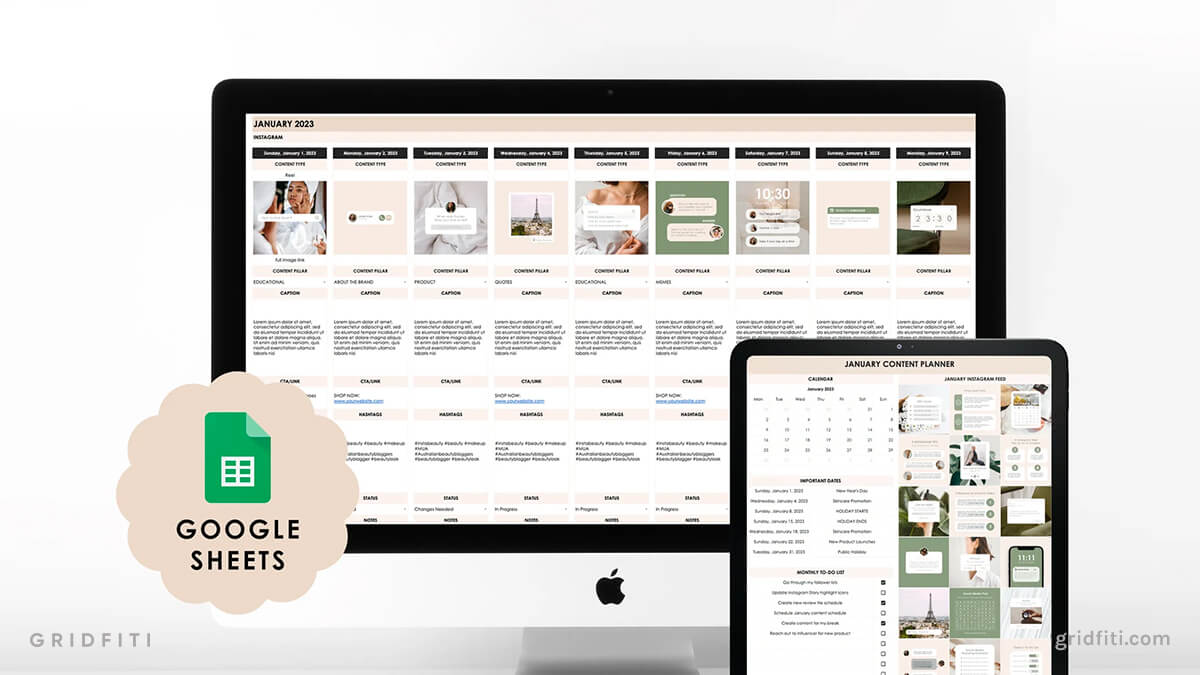 Aesthetic Social Media Content Calendar Spreadsheet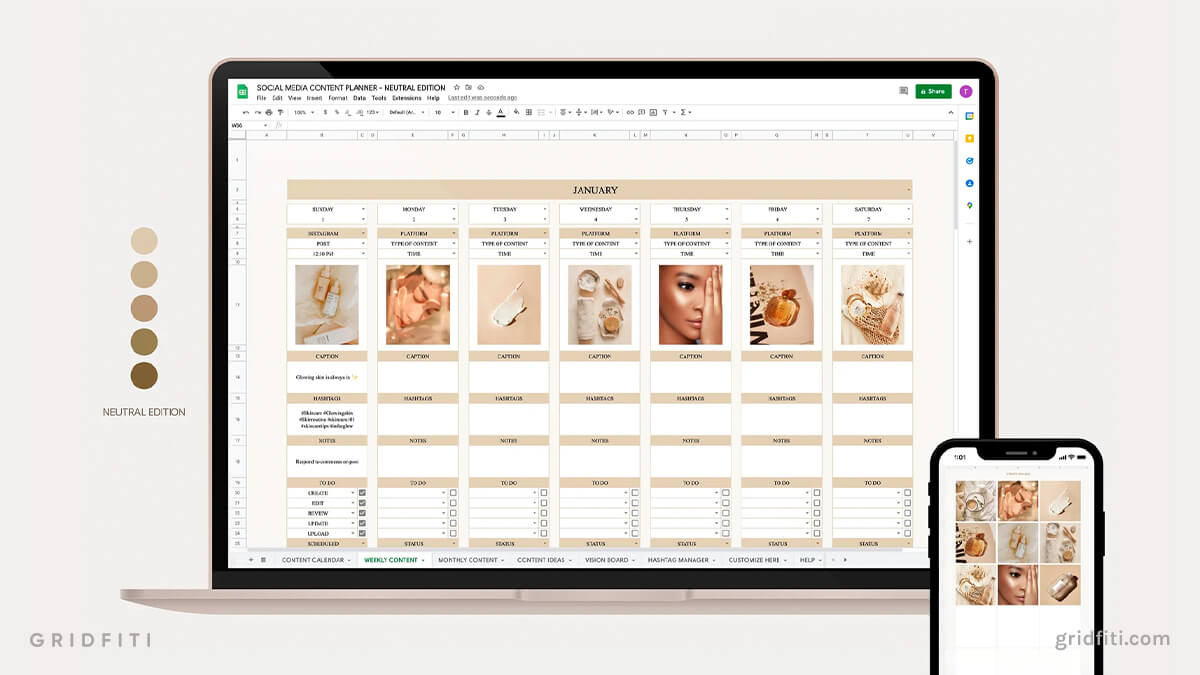 Bookkeeping & Debt Tracker Google Sheets Templates
Manage your accounting and track debts all in a Google spreadsheet! Whether you run a small business or are a solopreneur, pick from one of these themed templates to keep your books looking fresh.
Simple Bookkeeping Spreadsheet for Google Sheets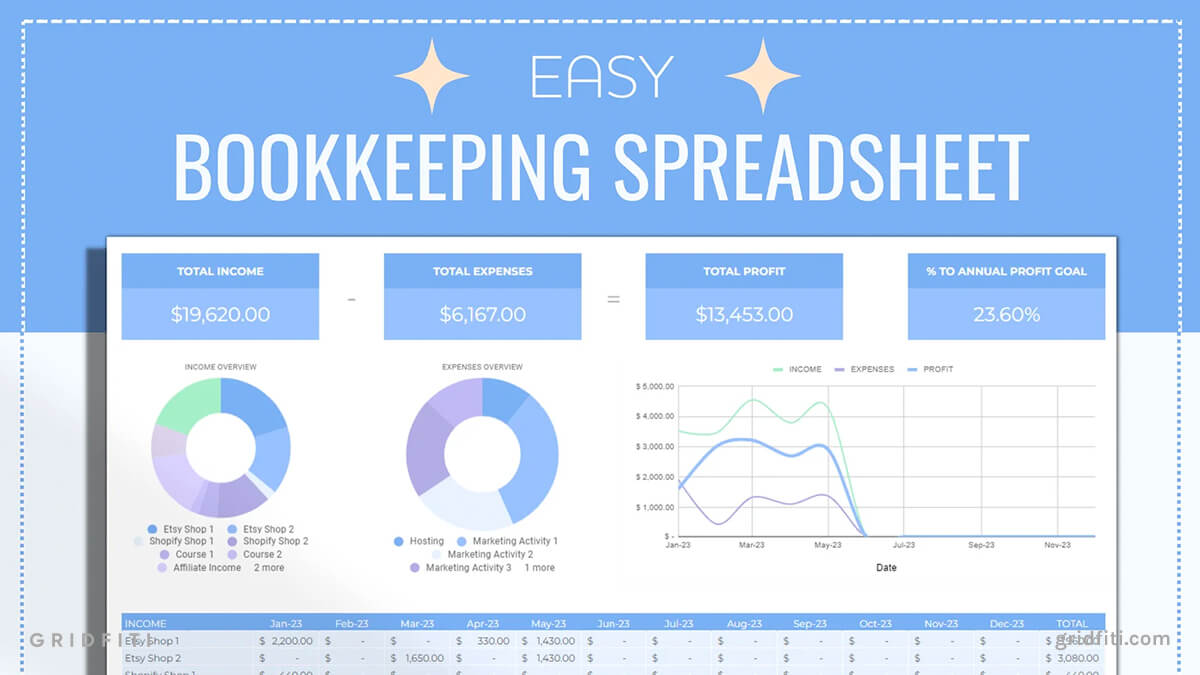 Debt Snowball Spreadsheet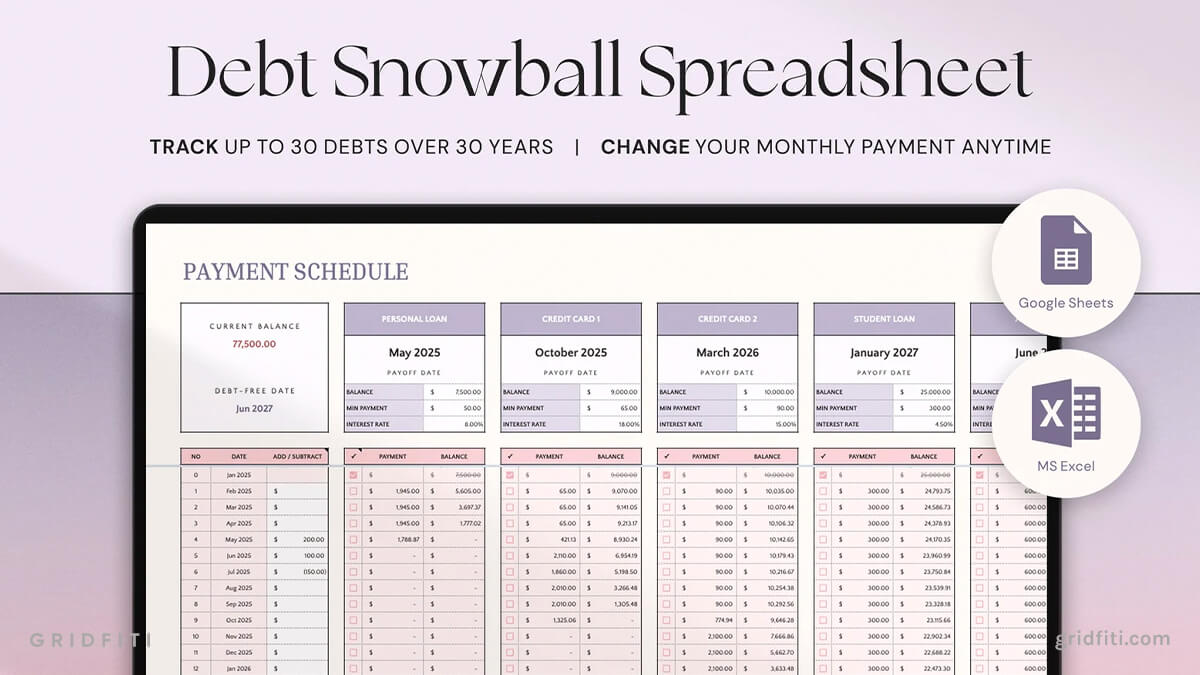 Peach Debt Payoff Tracker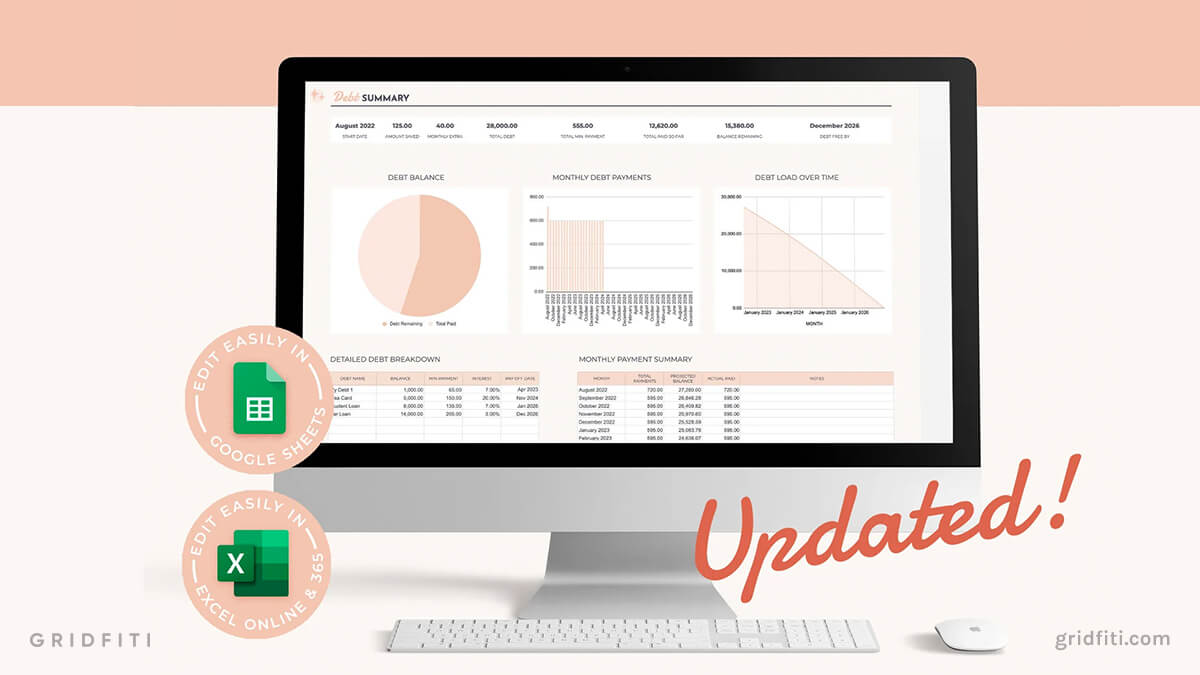 Google Sheets To-Do List Templates
Get more done, all while keeping it stylish, by adding all your tasks into an aesthetic Google Sheets to-do template! We've curated a few top picks to get you started.
Pink To-Do List Template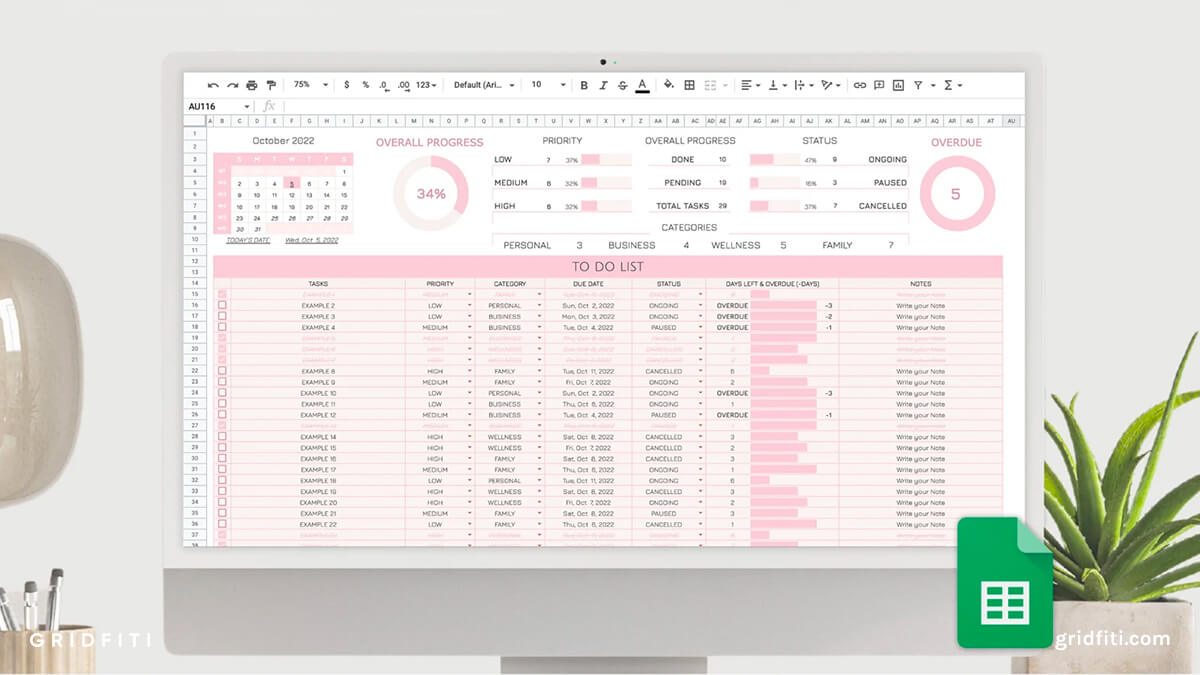 Minimal Black and White To Do List & Undated Weekly Planner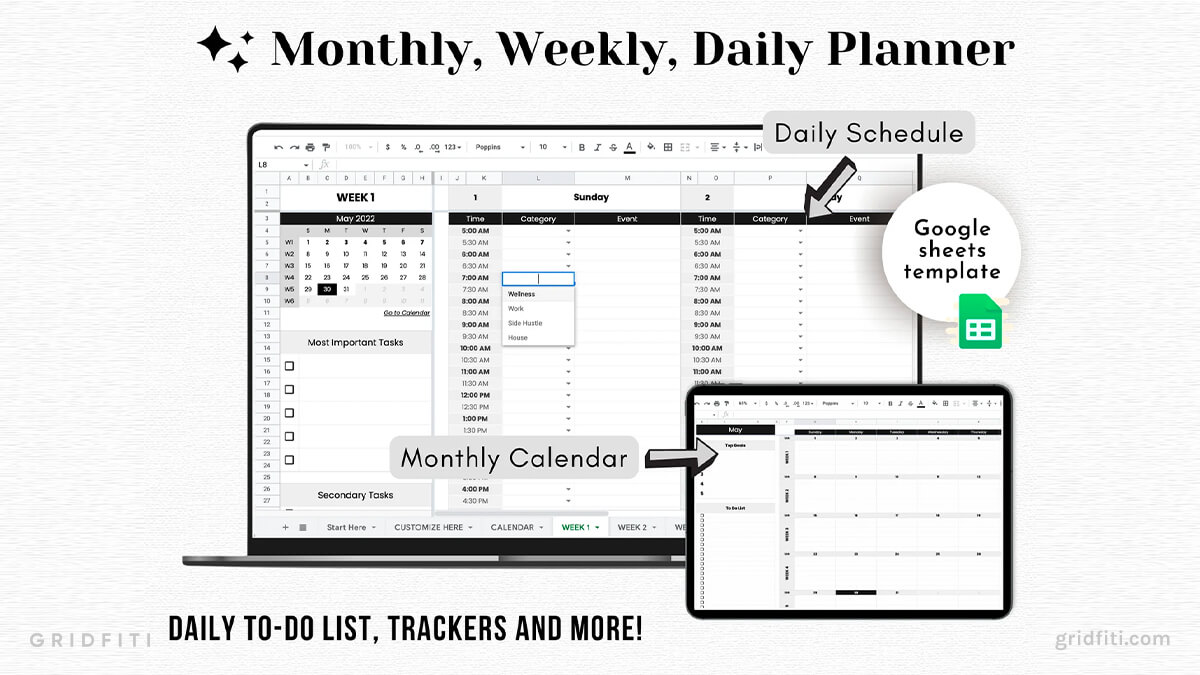 Simple Task Tracking Spreadsheet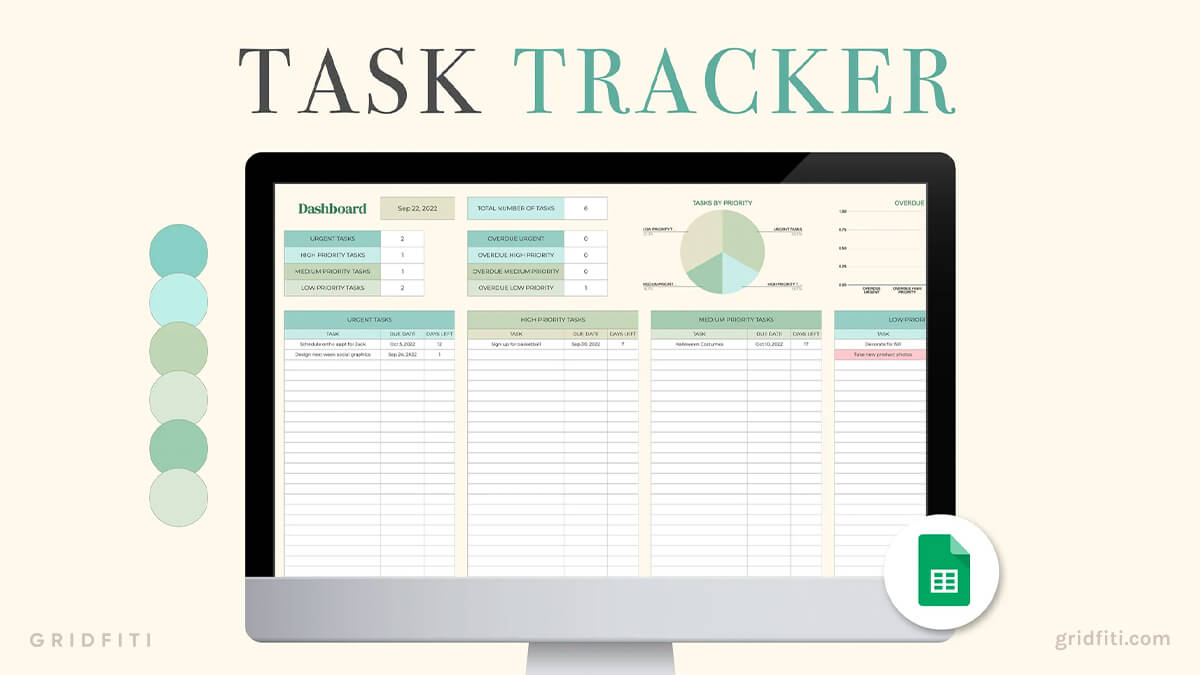 Health & Wellness Google Sheets Templates
Track workouts, plan meals, monitor your mood, and more with some of these select health and wellness Google Sheets templates.
Wellness Tracker & Daily Planner Spreadsheet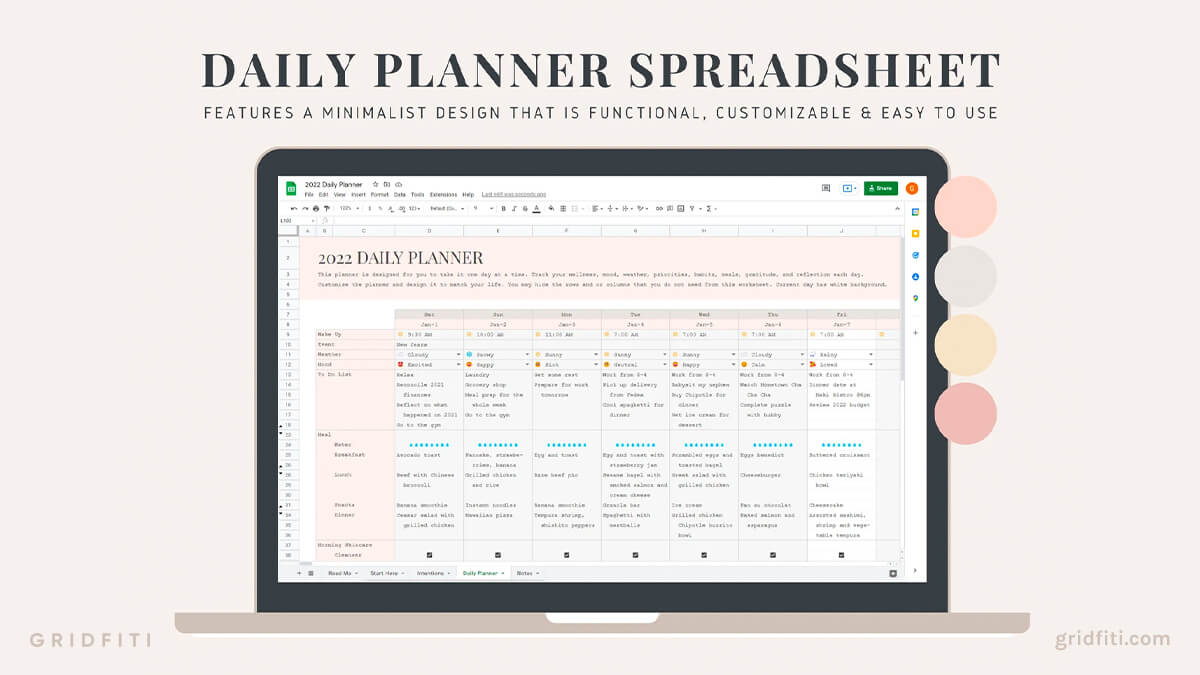 Meal Planner & Grocery List Template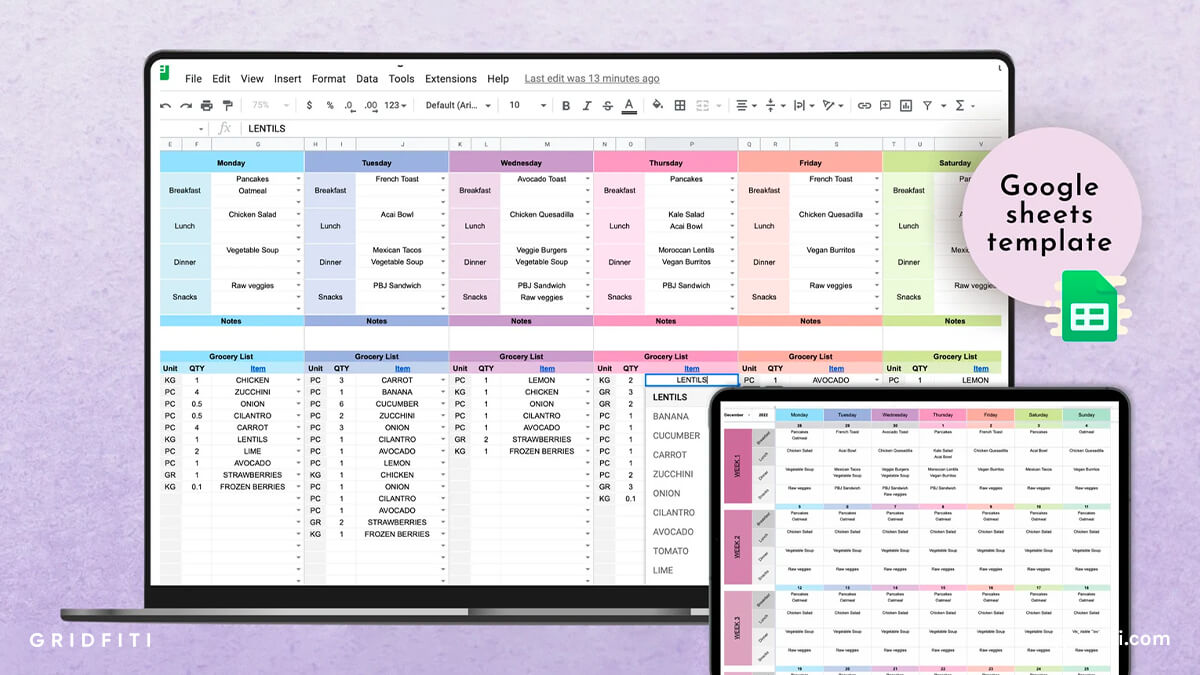 Pink Workout Planner Spreadsheet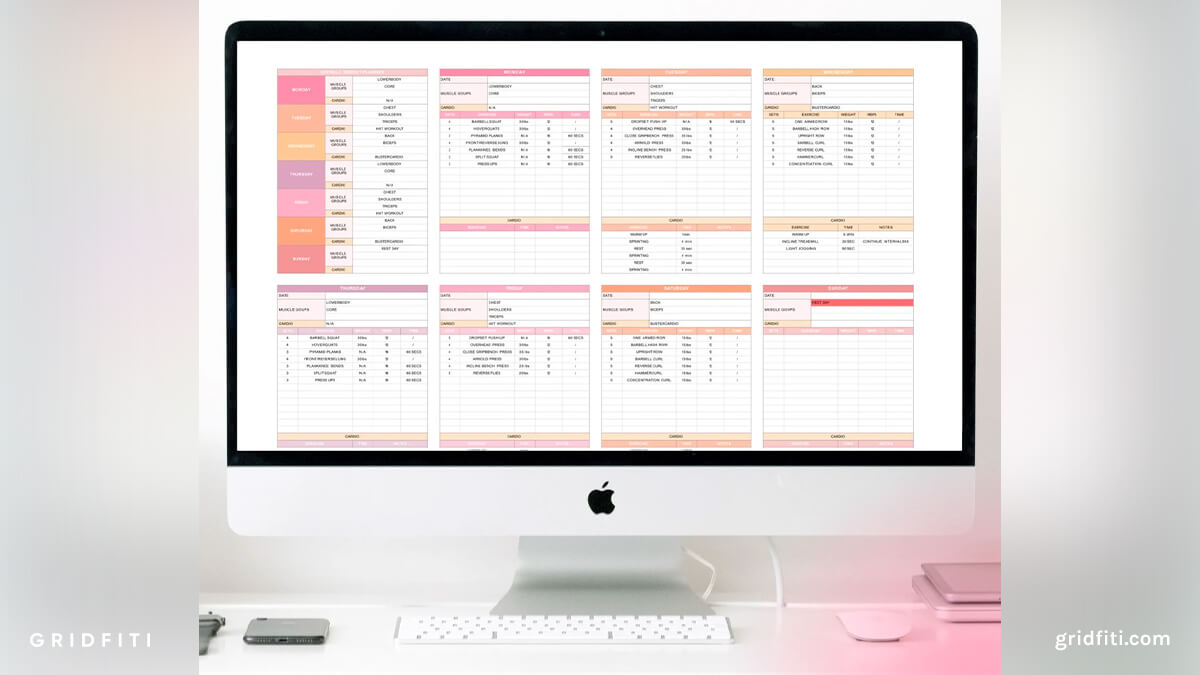 Pink Sleep Tracker Template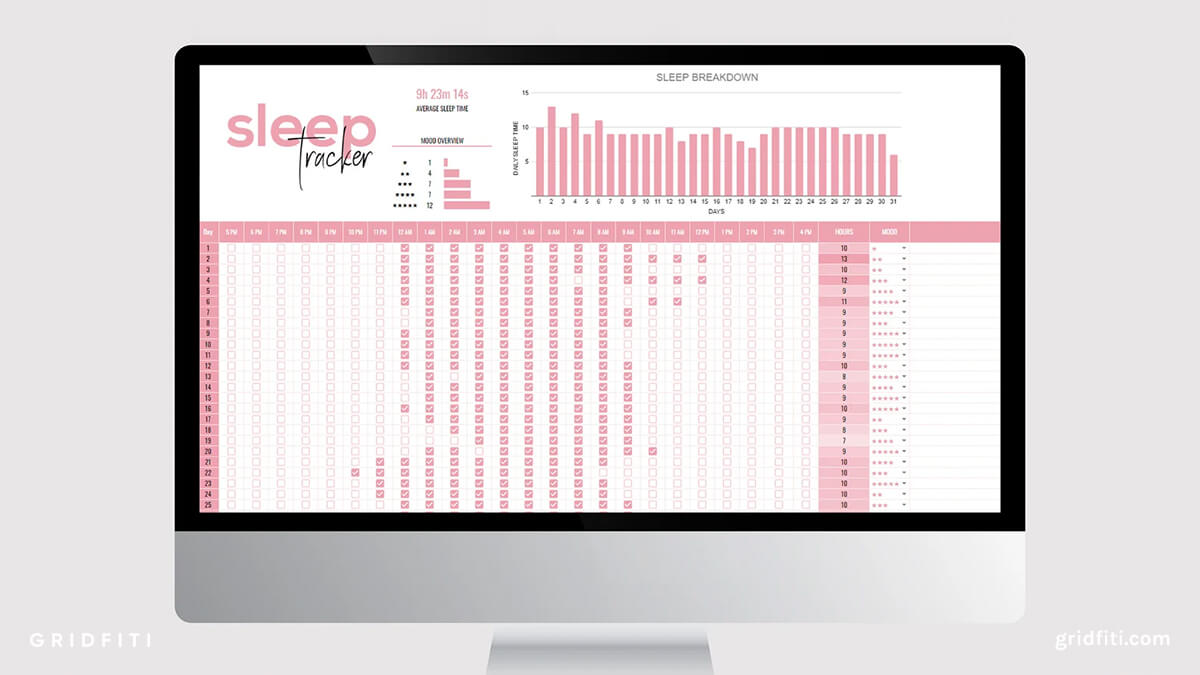 Colorful Workout Planner Spreadsheet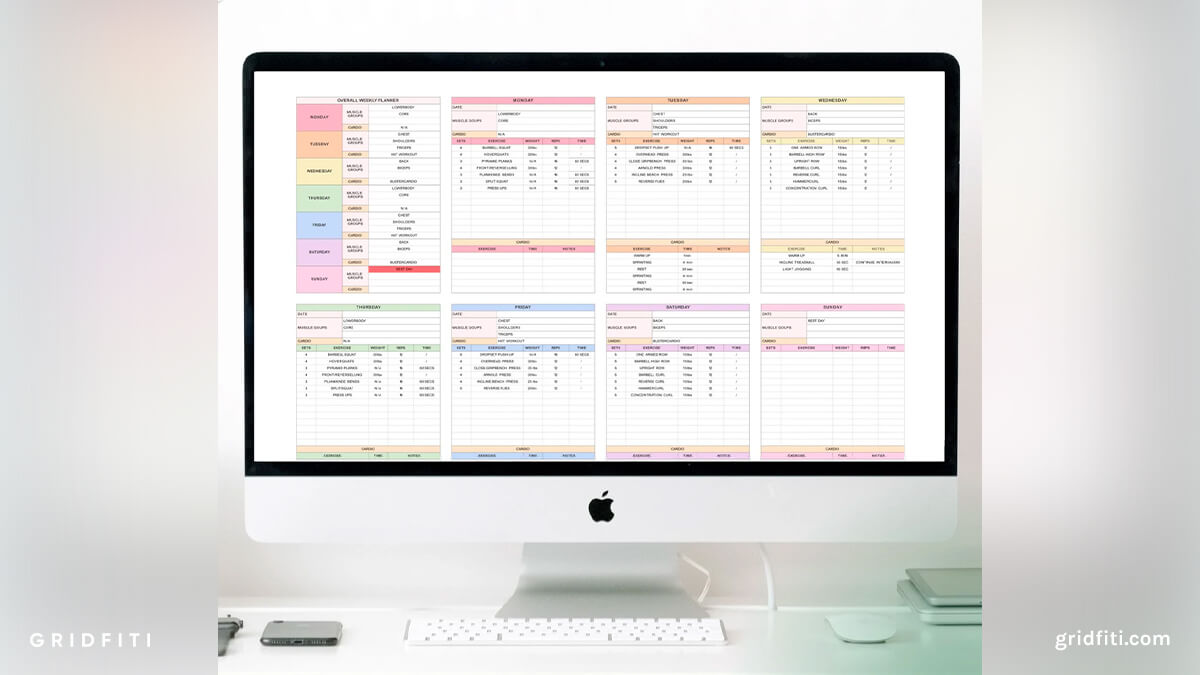 Aesthetic Mood Tracker Spreadsheet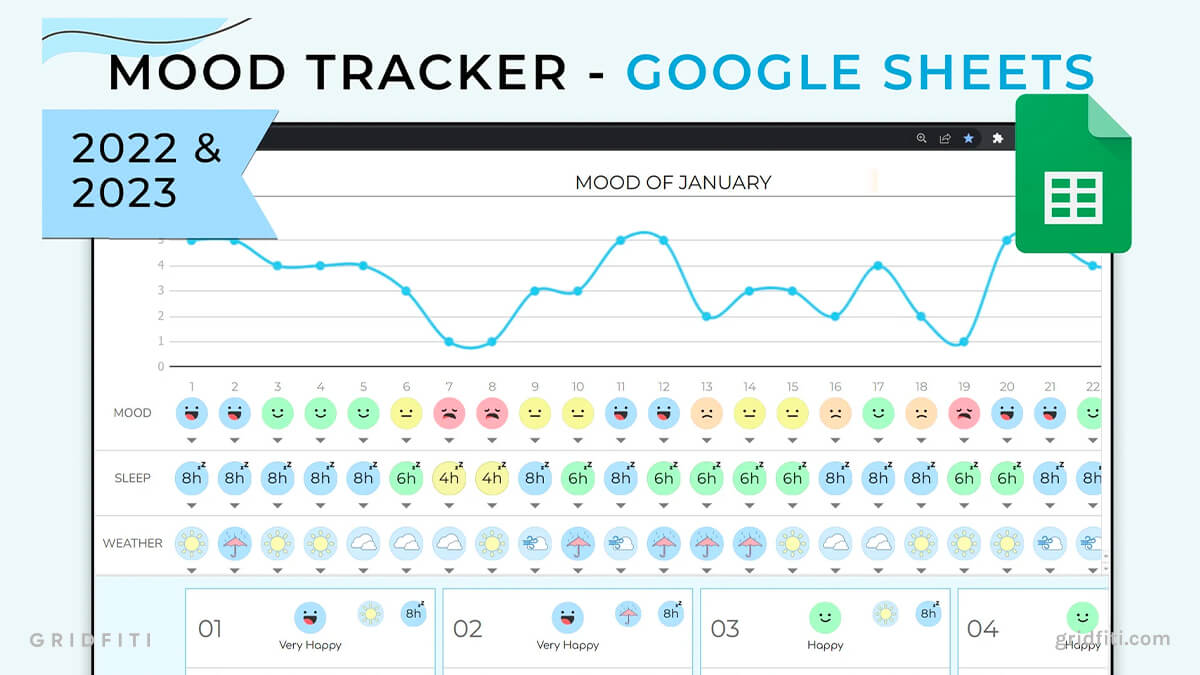 Google Sheets Habit Tracker Templates
Build better habits and track your consistency with one of these several themed habit tracker templates. You can keep it minimal, or go for a more colorful look!
Habit Tracker & Productivity Planner Template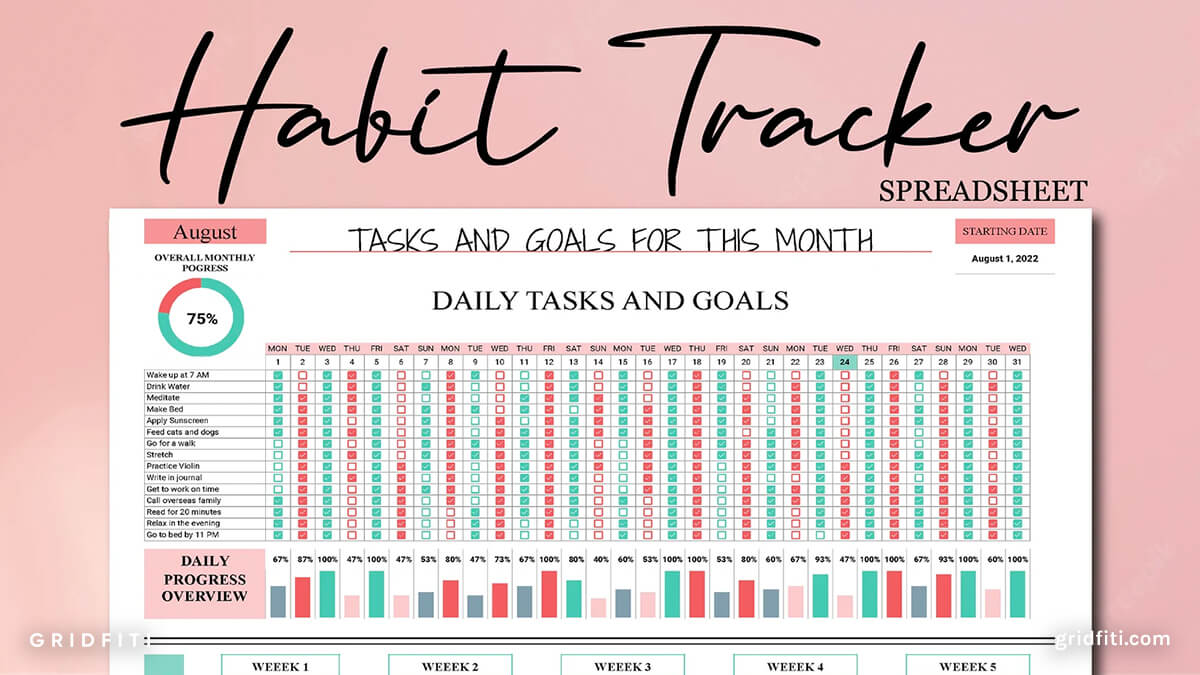 Green Tree-Themed Habit Tracker Template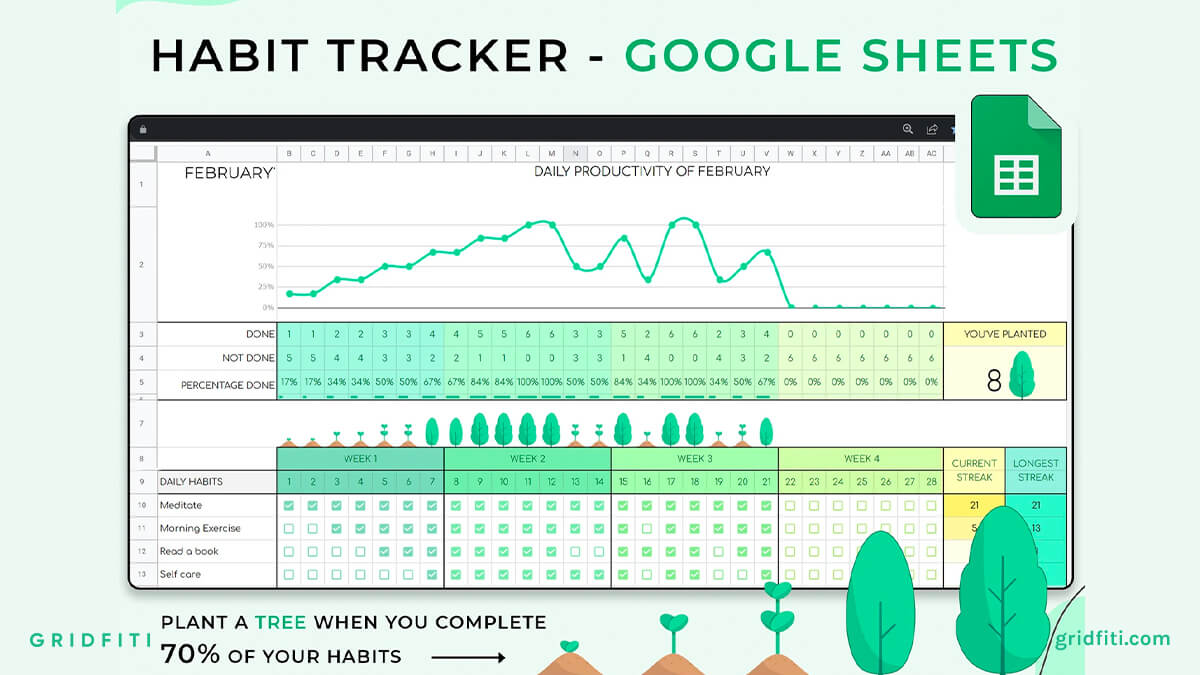 Minimal Neutral Habit Tracker Google Sheets Spreadsheet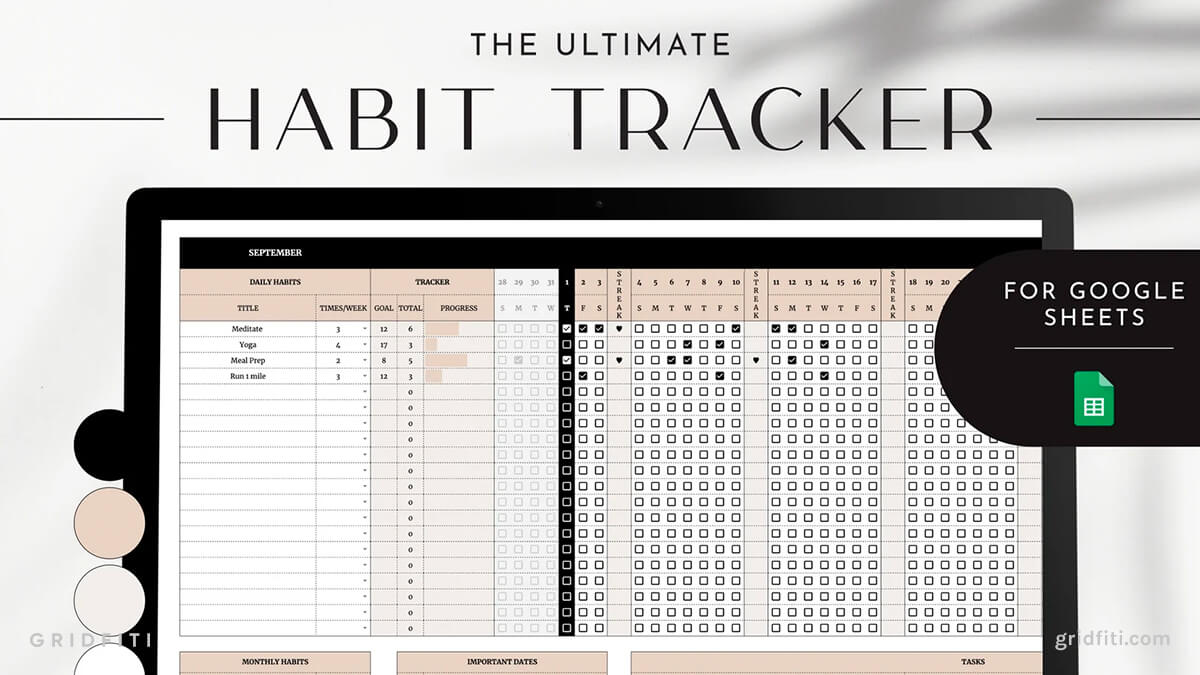 Colorful Habit Tracker Spreadsheet Template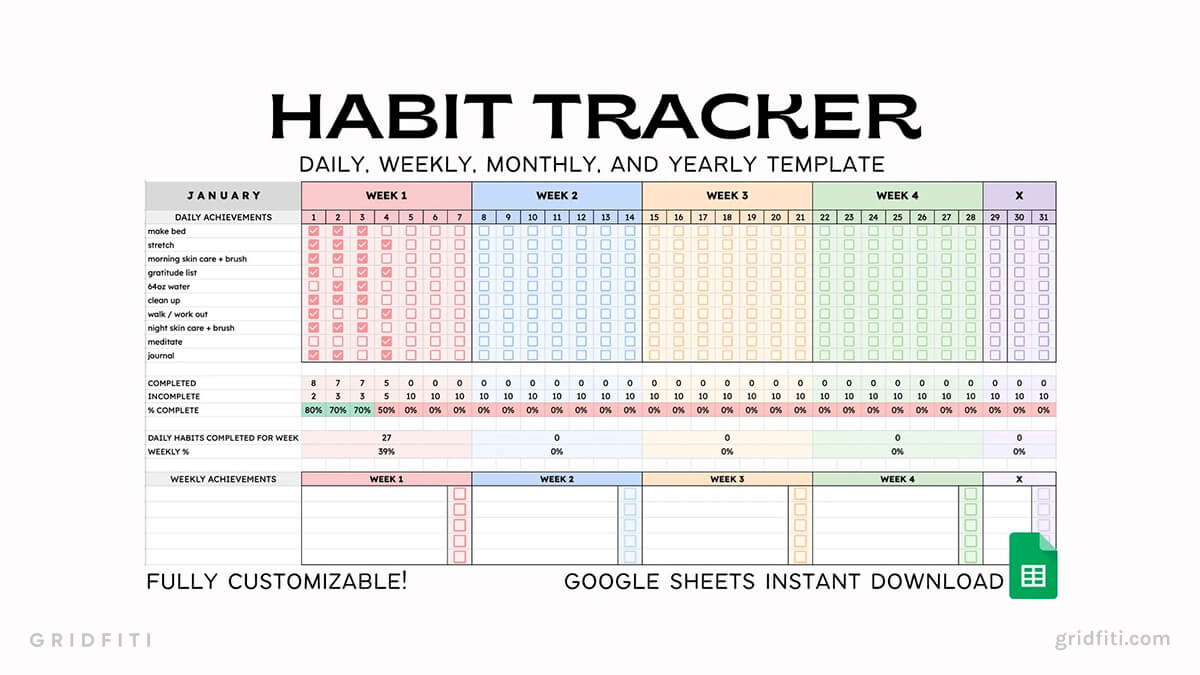 Pink Google Sheets Habit Tracker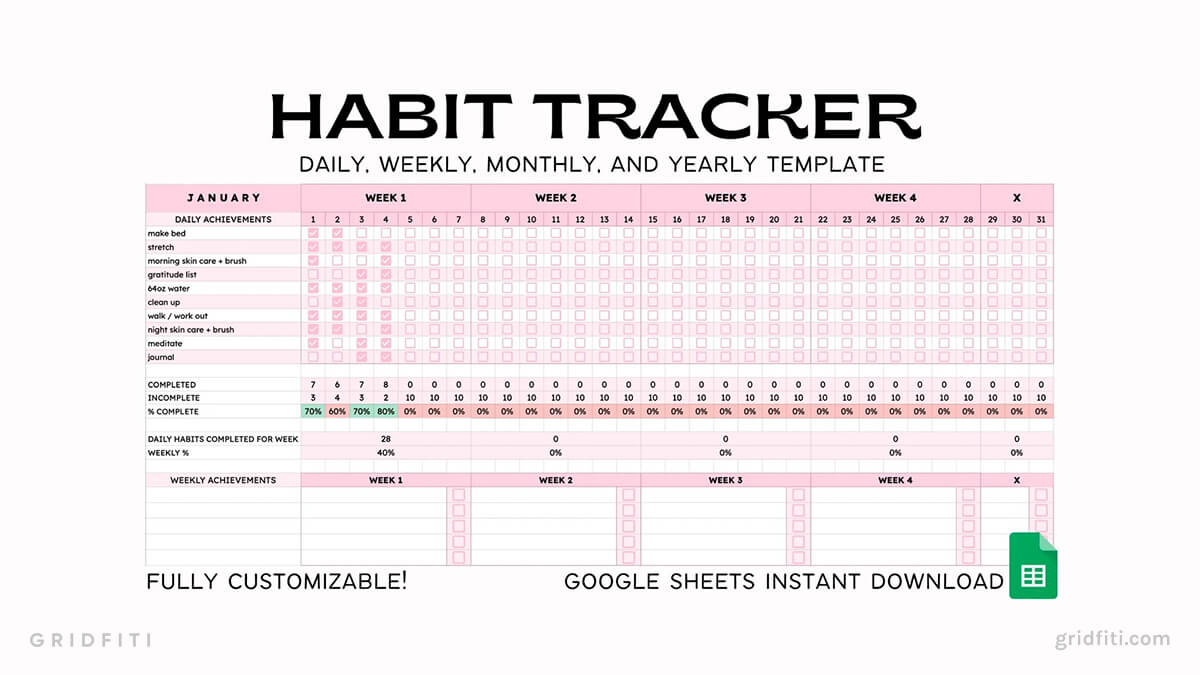 Business Google Sheets Templates
Whether you're in real estate or managing a small company, you can run a good amount of your business in Google Sheets. These business Google Sheets templates are both functional and aesthetic – designed to help you grow your brand.
Small Business Spreadsheet Bundle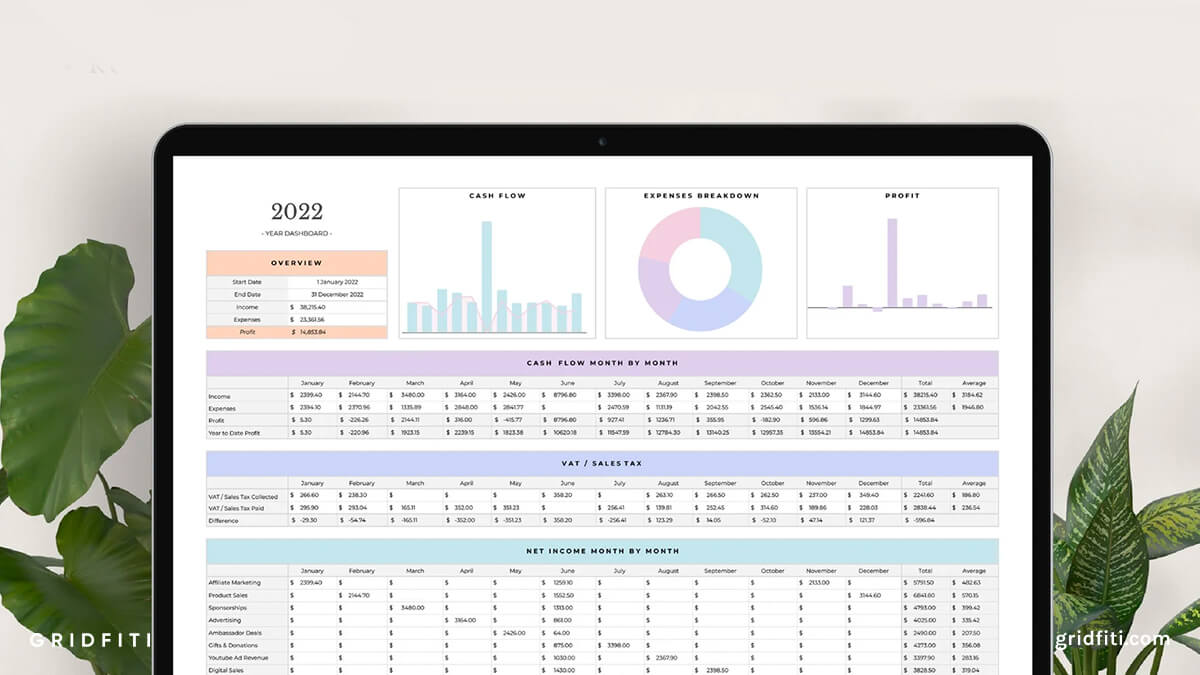 Real Estate Business Essentials Bundle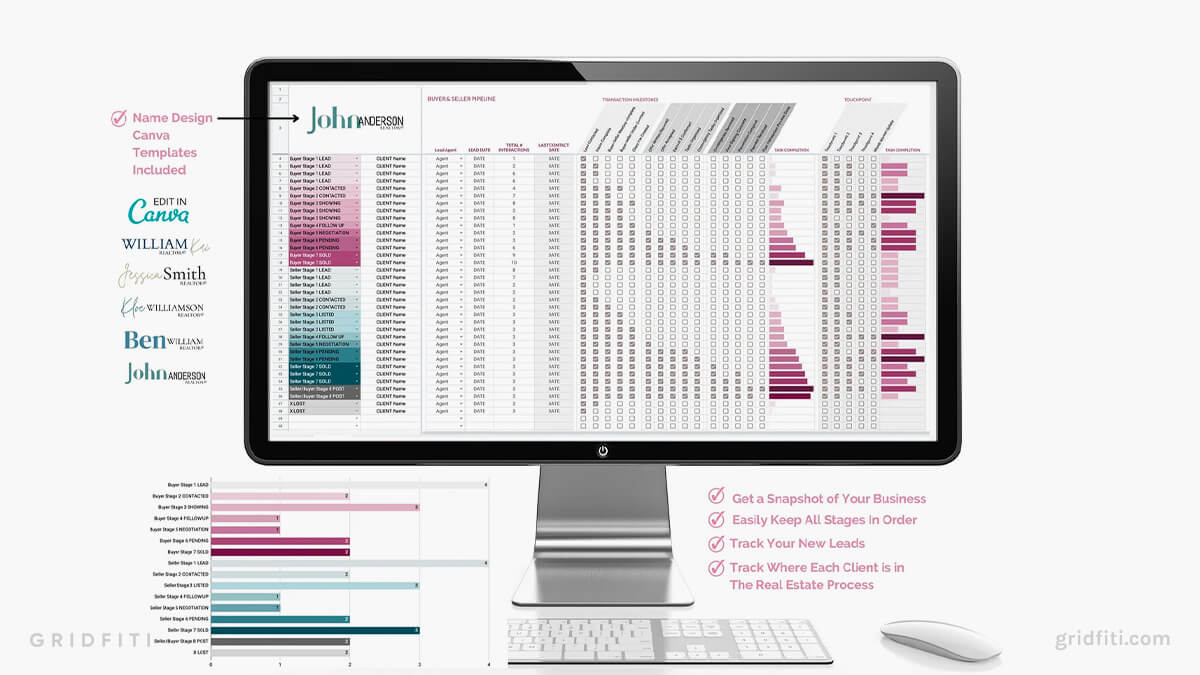 Free Google Sheets Templates
If you're looking to step up your Google Sheets game but are unsure where to start – here are a few free, nicely-designed Google Sheets templates to get you off the ground.
Anyusha's Habit Tracker Template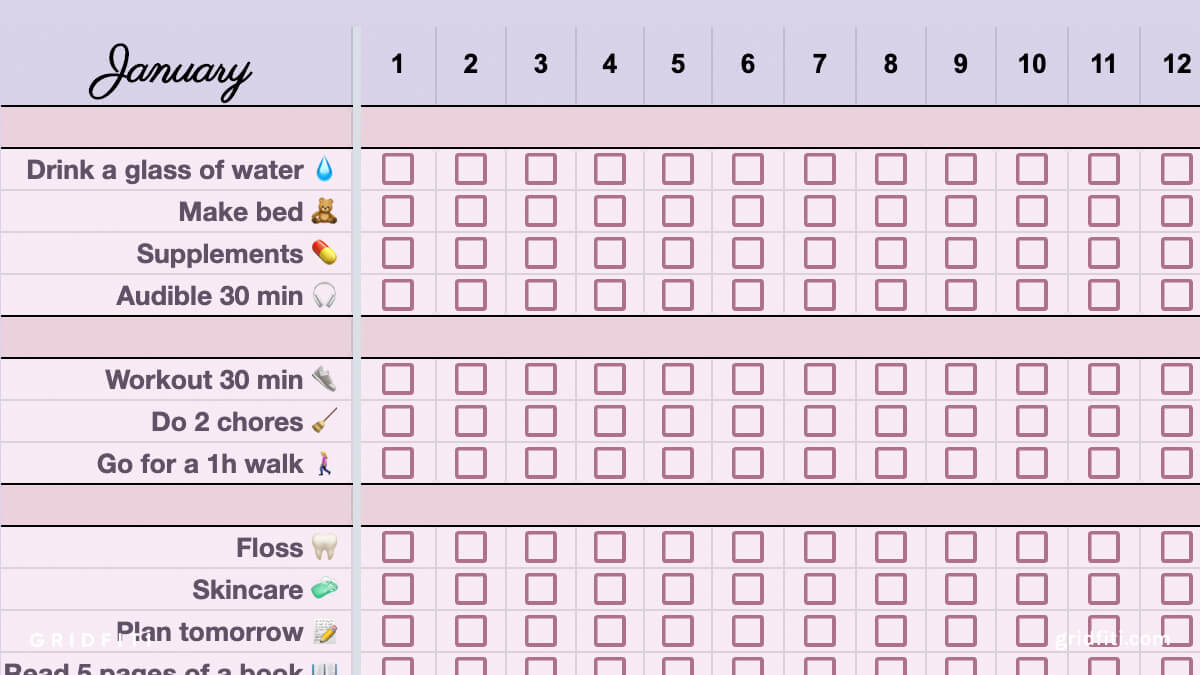 Yearly Finances Spreadsheet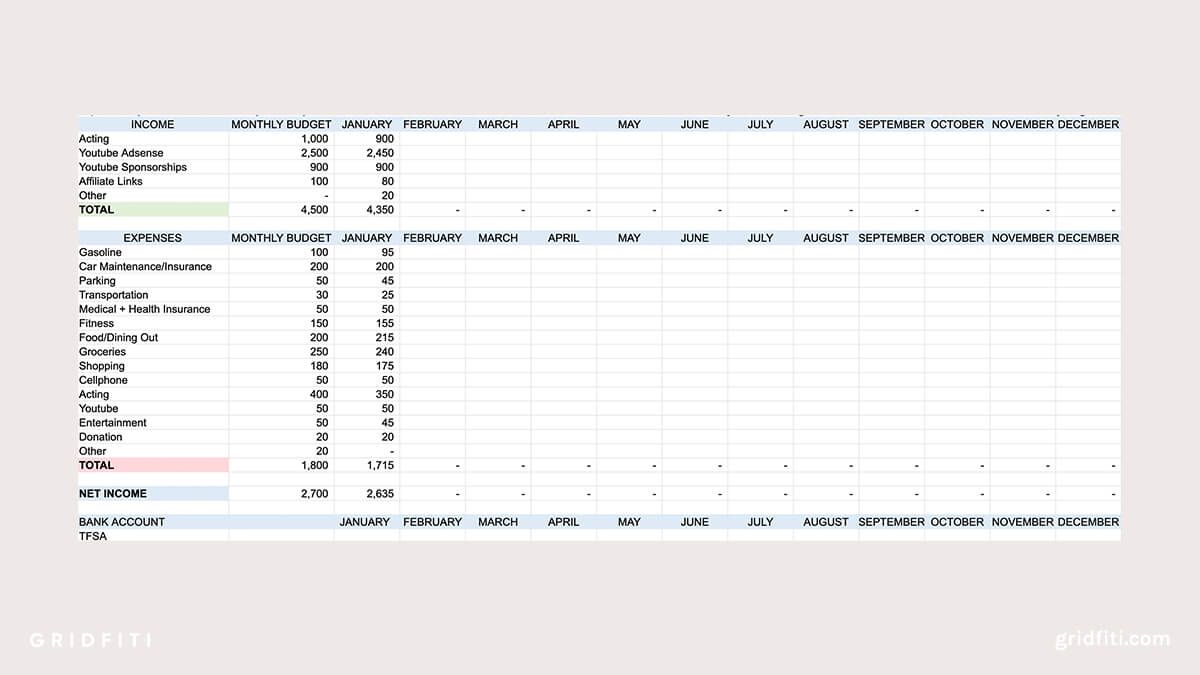 Annual Budget Spreadsheet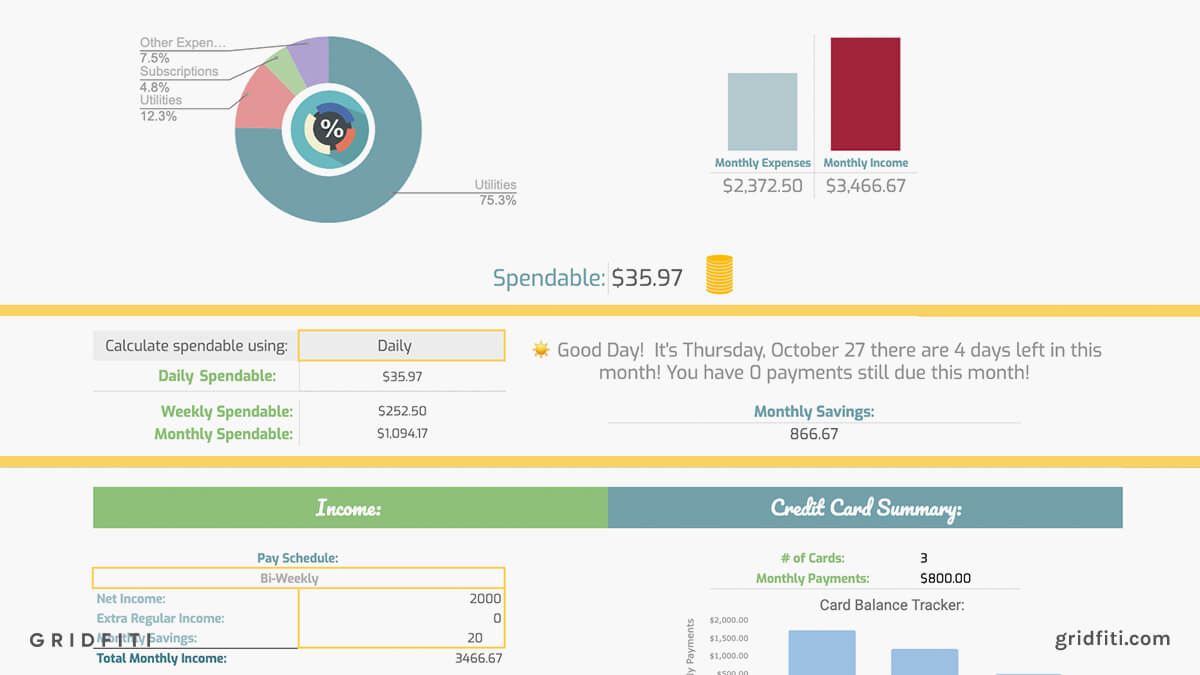 Are we missing any aesthetic Google Sheets templates? Which spreadsheet template is your favorite? Let us know down in the comments below!
Gridfiti is supported by its audience – when you buy something using the retail links in our posts, we may earn a small commission at no additional cost to you. Read more about our affiliate disclaimer.