Notion can be used for anything and everything, and one of its best features is the database tool. One great way to use that database functionality? To keep track of opportunities and build meaningful relationships with your network!
We've curated the best Notion CRM templates to use, which have all of the under-the-hood work already done for you.
Whether you're a business, a realtor, or an individual looking to manage your contacts, these CRM templates are easy to use, and will help you organize your prospects list regardless of what industry you're in.
Looking for more Notion templates, tips, and ideas? Check out our full roundup of the best Notion templates – and make sure to join our Notion mailing list! 📮
Advanced Real Estate CRM Notion Template
An advanced CRM template based on popular real estate CRM software. With this template, you'll be able to have a full view of all interactions around customers and clients, while tracking sellers, buyers, properties, tasks and communication, and much more.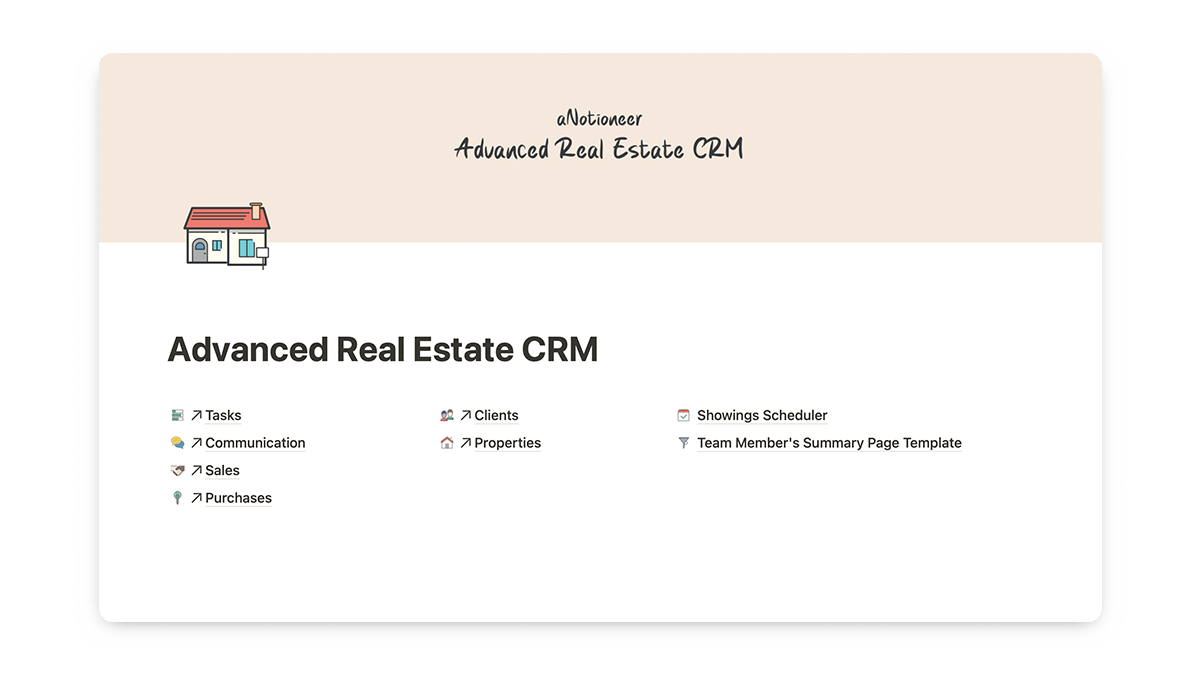 aNotioneer Advanced CRM for Businesses
The best way to describe this advanced CRM template by aNotioneer is a simplified Salesforce. The template is structured like a traditional relational CRM, while including a separated, yet connected databases for sales, companies, people, meetings, and products.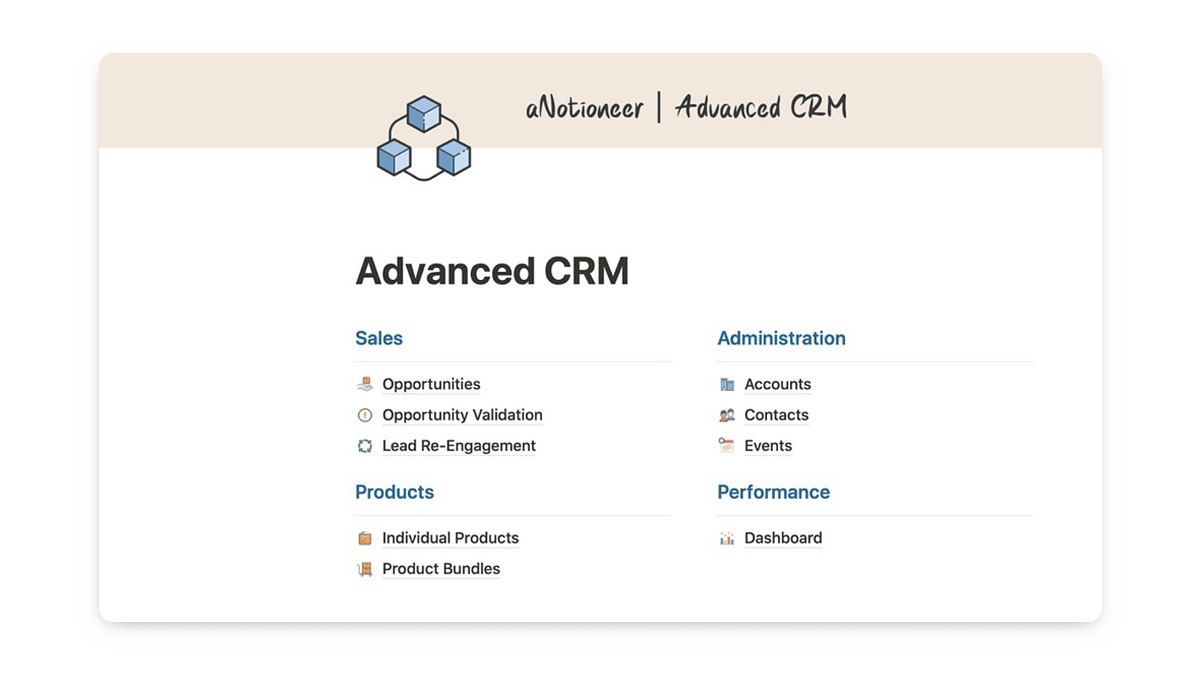 Super Notion Pro CRM for Creatives
For designers, developers, and creative entrepreneurs, this all-in-one template includes a CRM framework for clients, while also providing a full hub for you to run a successful business. From finances, professional directories, and roadmaps – you get it all with this Notion template!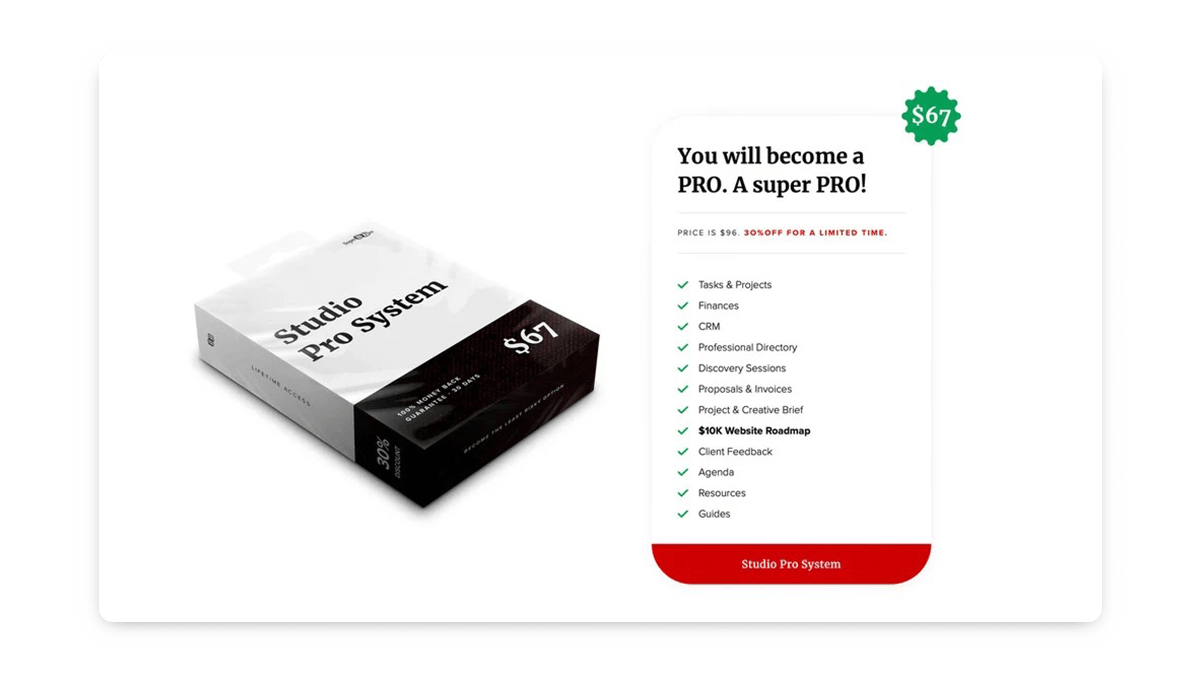 Personal CRM Notion Template
Take notes, set reminders, adjust frequencies, create tags, and much more with this personal CRM notion template from The Notion Bar. Make sure you're staying in touch with those who matter with this CRM template.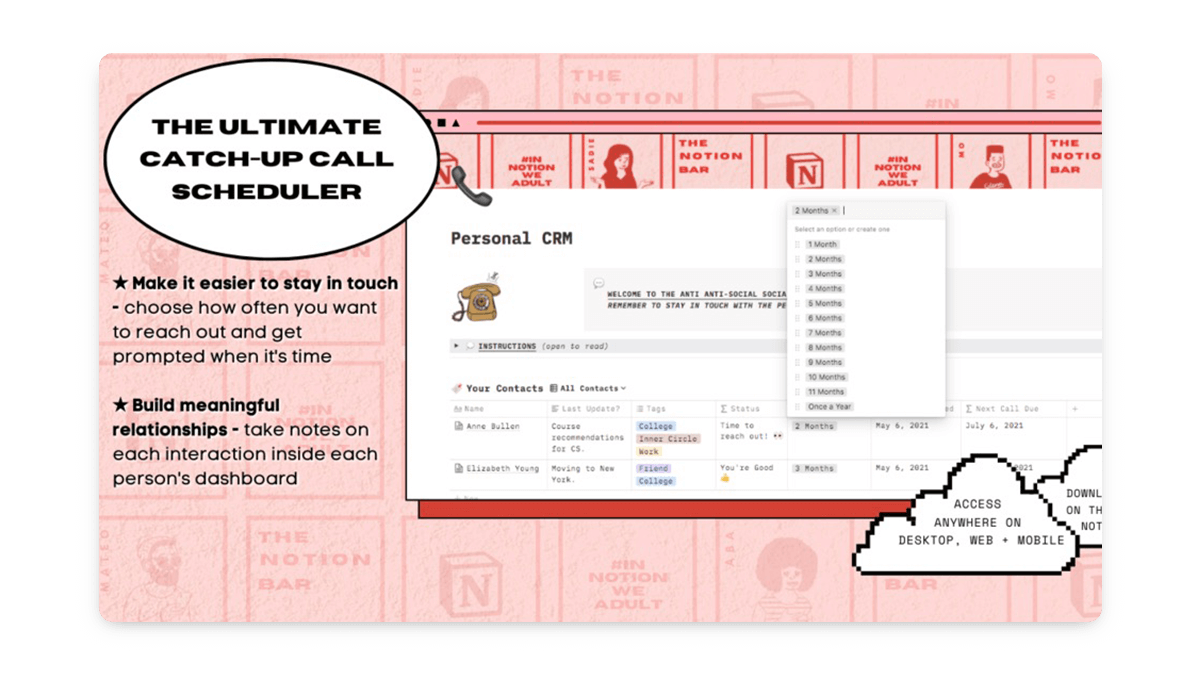 Twitter CRM & CMS Notion Template
Marketed as the perfect tool for those of you who live on Twitter, this template has everything you need for crafting the perfect tweets, setting reminders, managing relationships, and selling products.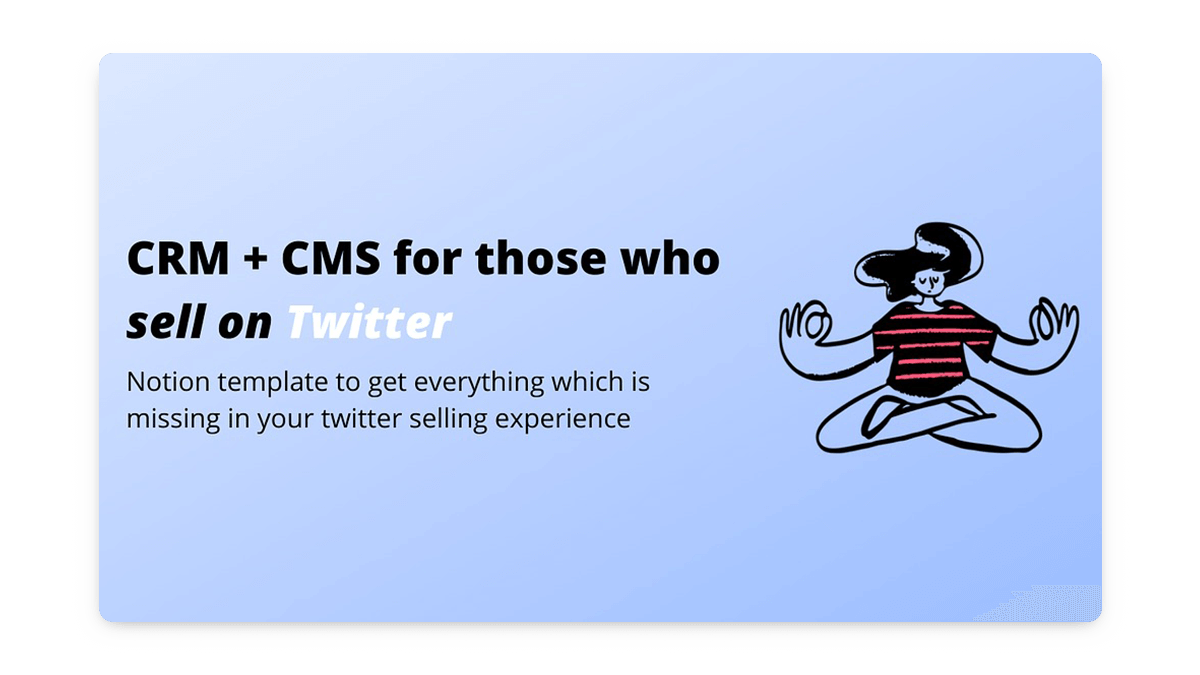 Do you have any other recommendations for Notion CRM templates? Let us know down in the comments below!
Gridfiti is supported by its audience – when you buy something using the retail links in our posts, we may earn a small commission at no additional cost to you. We only recommend products we would use ourselves and recommend to our friends and family. Read more about our affiliate disclaimer.