Becoming a full-time photographer can open so many doors, but can also come with so many responsibilities. Managing clients, scheduling shoots, pitching new business, tracking your gear, preparing invoices, making sure your portfolio is up-to-date, planning social media posts – it's endless.
Luckily, there are some incredible pre-built Notion workspaces and systems made for photographers just like you to centralize all of these details in one place.
Whether you're a hobbyist hoping to take your passion full-time, or a seasoned pro photographer looking to organize and manage all your details, we've gathered the best Notion photography templates to get the job done!
Want more Notion tips, tricks, and templates? Join our Notion mailing list below and check out our dozens of other Notion guides and round-ups.

Sign up for Notion here! Free for personal use, students, and educators.
Photography Lead & Client Management Template for Notion
Manage existing clients and track new leads with this all-in-one photography client management template! Use the CRM to store client contact information, tag by photography type (wedding, family, and more), take meeting notes, create to-do lists for different jobs, plan your shoots in a table and calendar view, and more.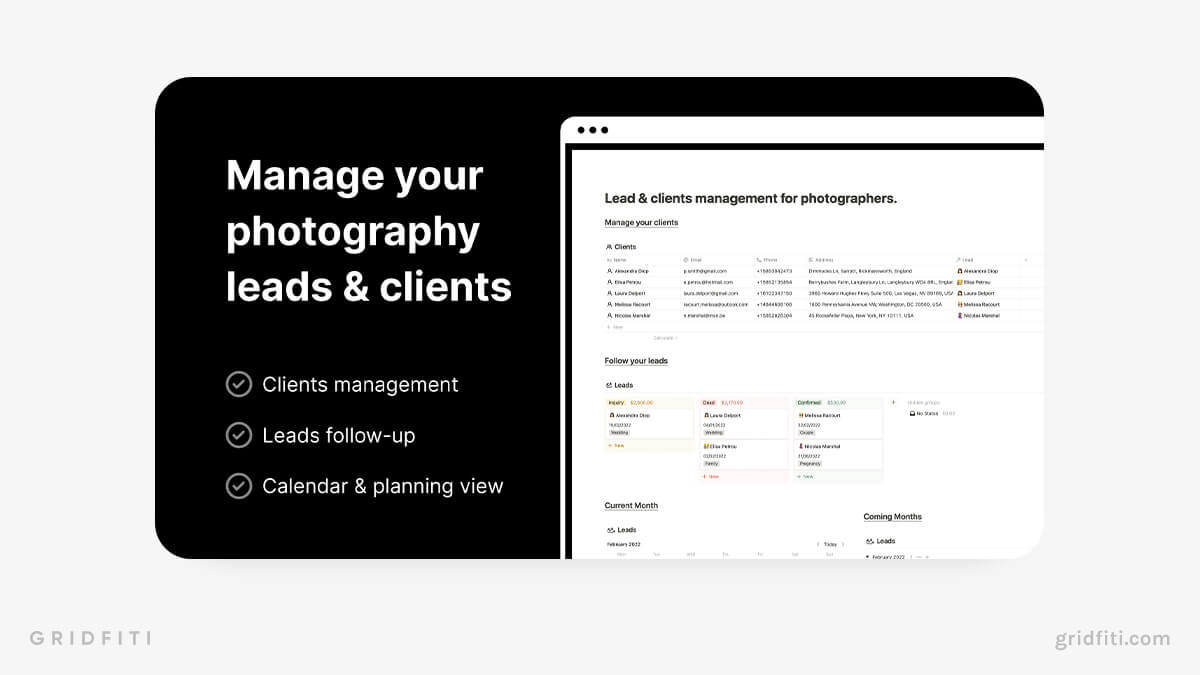 Notion Pricing Packages Template for Photographers
Updating and re-distributing your pricing PDF every time you want to adjust your rates can get cumbersome. With this pricing package template, update your photography services pricing in seconds, right in Notion! Additionally, clients can see different package and budget options, and even use the built-in pricing simulator to get an estimate of various options and add-ons.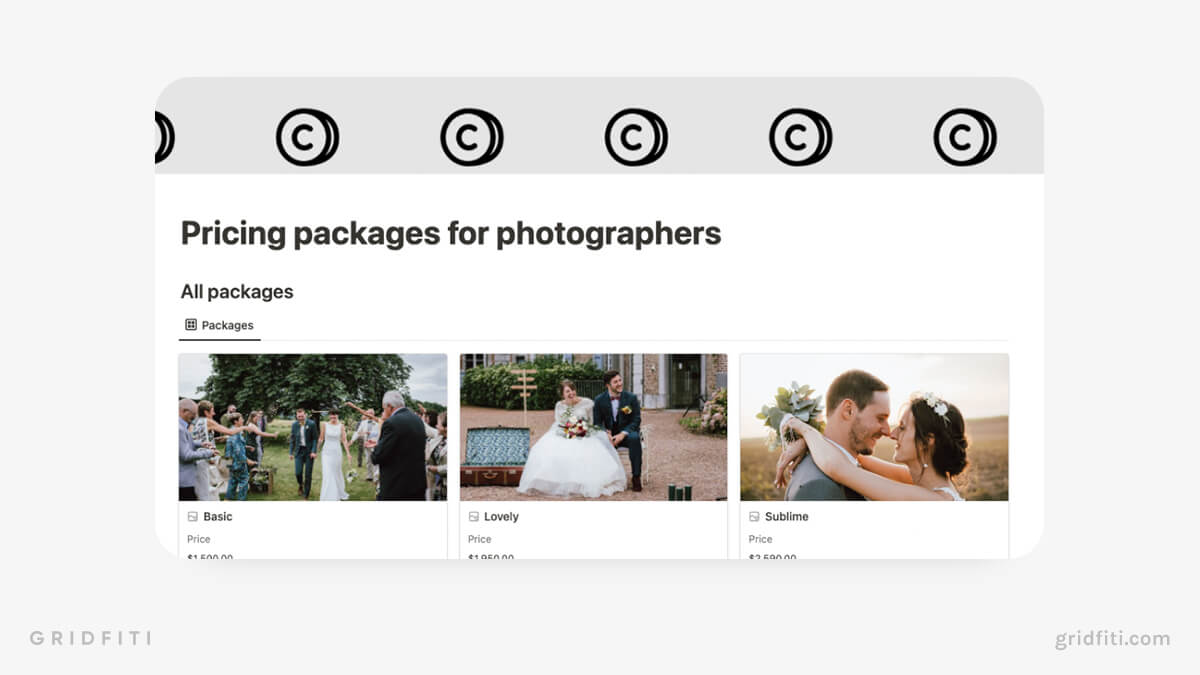 Notion Content Creation Hub for Photography Creators
In this day and age, having an online presence is crucial for any photographer or creator. Whether you want to manage your photo posts on social, plan your newsletters and articles, or even start selling digital products like presets, the Notion Content Creation Hub template is your one-stop shop!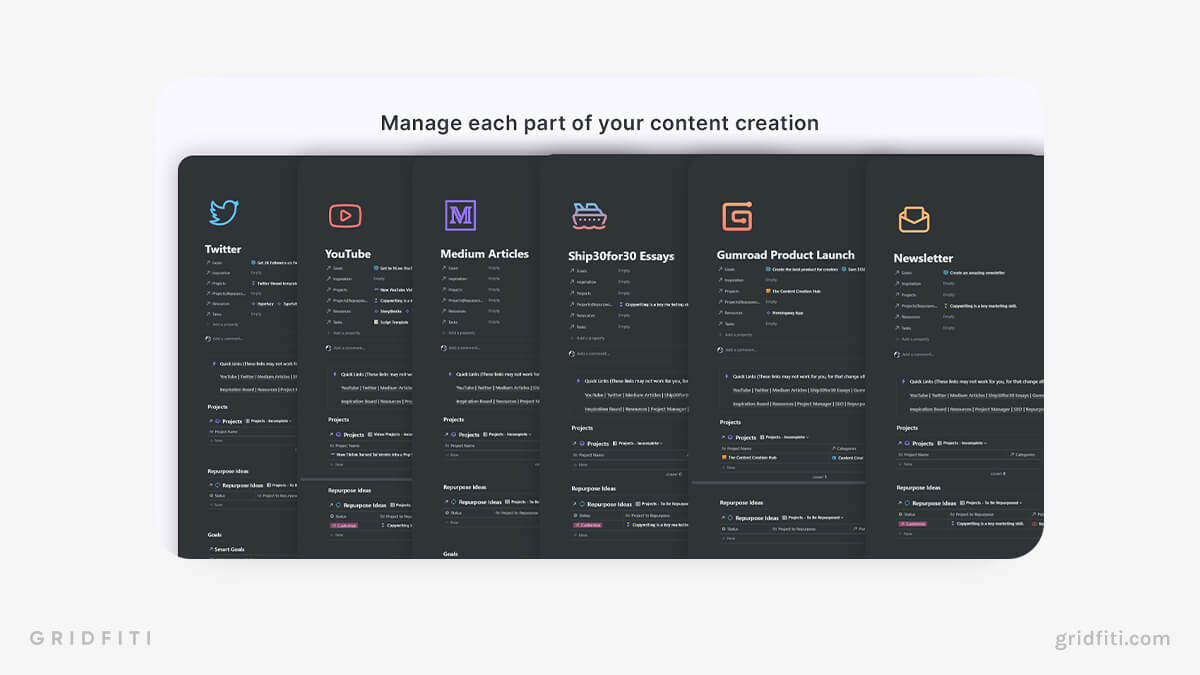 Photography CRM & Management Template for Notion
Featuring four databases in a single dashboard, get a full overview of your photography clients, products and services, tasks, notes, and goals. Use the advanced CRM to track your clients and leads, their estimated value, contact dates, lead temperature, and services they're interested in.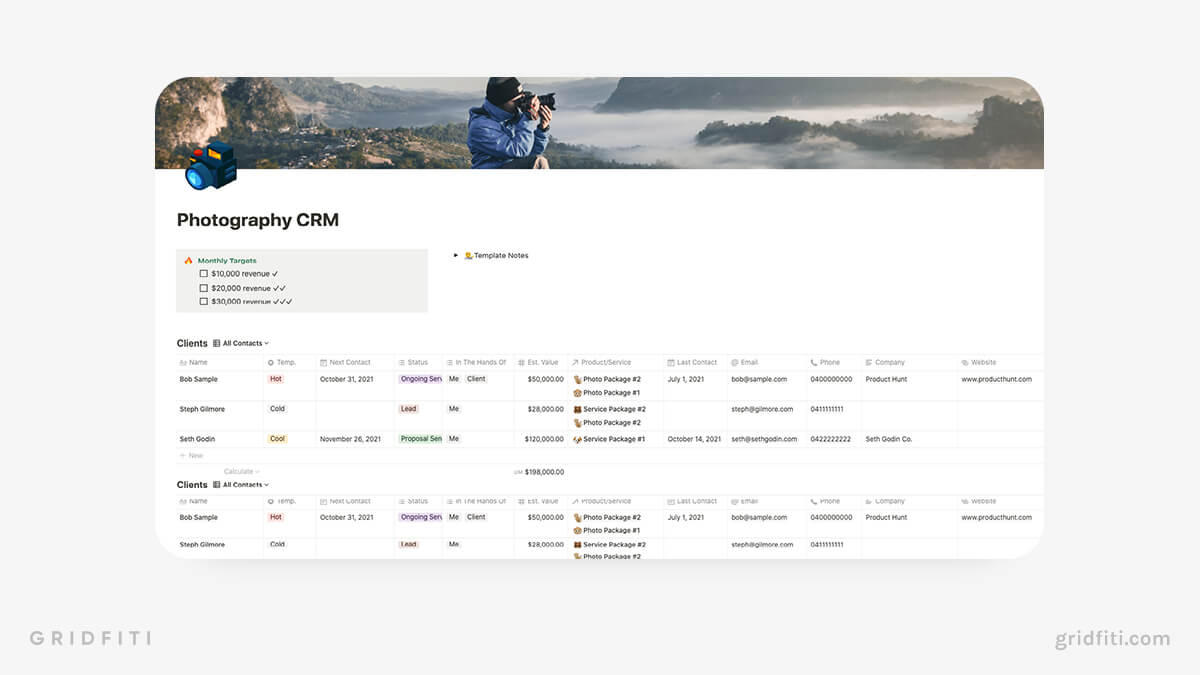 Notion Photography Mastery Guide
Getting started with photography? Or just want to take your shooting to the next level? This Notion workspace doubles as a full blown guide and course for becoming a better photographer! Including a full digital photography guide, tips for starting your photography business, recommended gear, a resource hub, and more, there's no shortage of value in this hybrid Notion guide-workspace.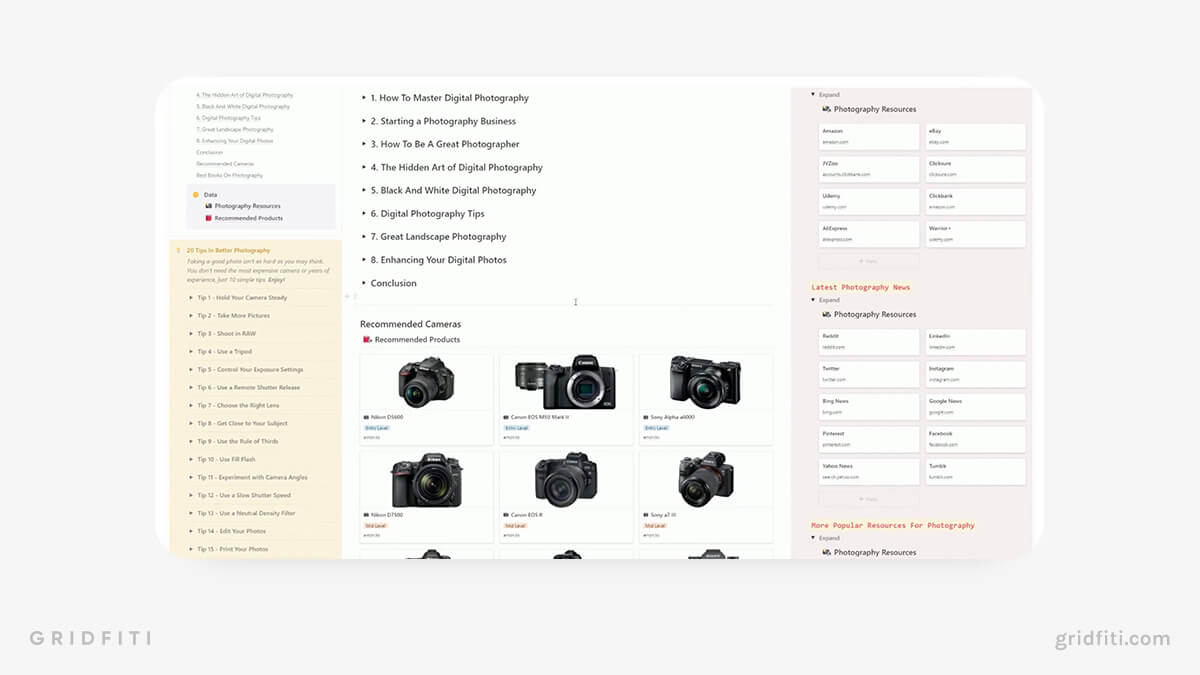 Notion Photography Portfolio Website Templates
Create a gorgeous portfolio site to show off your work, right from Notion. Pick from one of these three slick and contemporary photographer-ready themes for Super to get started.
Related Post: Notion Website Templates
Templates Available Here: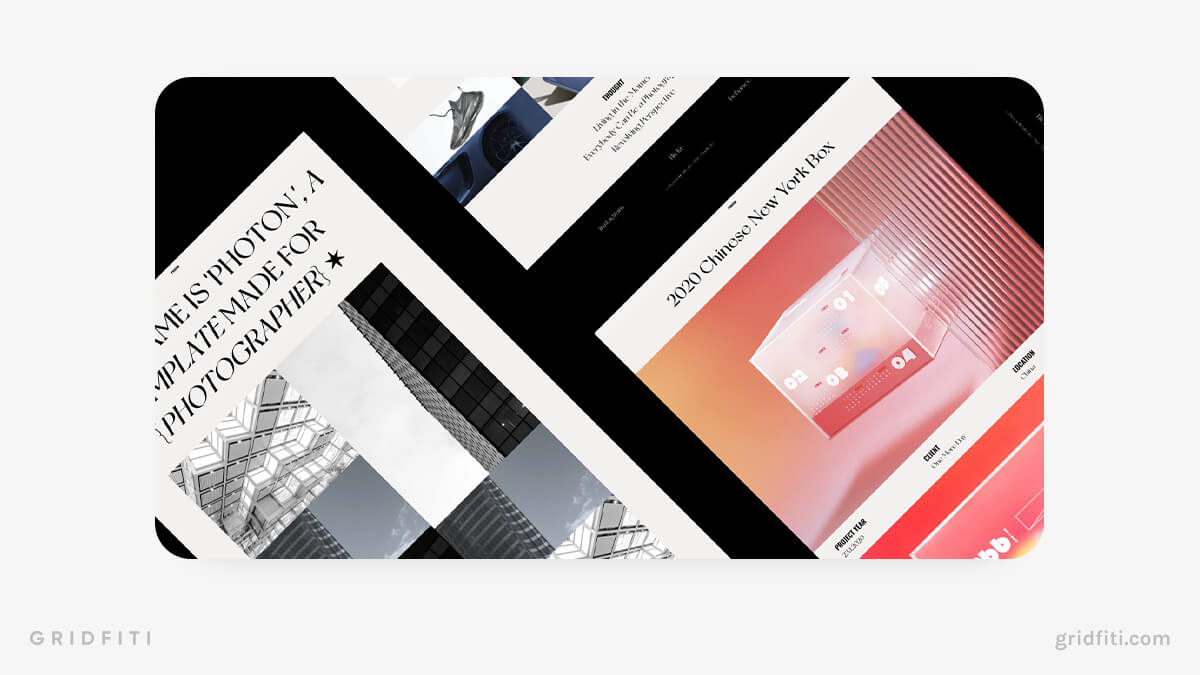 Simple Notion Freelance Photographer Dashboard
This simple freelance photography dashboard will help you organize and get an overview of your photography business journey! Track what shoots and projects you have coming up with the jobs database, use the equipment database to track your gear (and even convert it into a packing list), see your upcoming trips, and document your highlights in a gallery.
Related Post: Notion Freelance Templates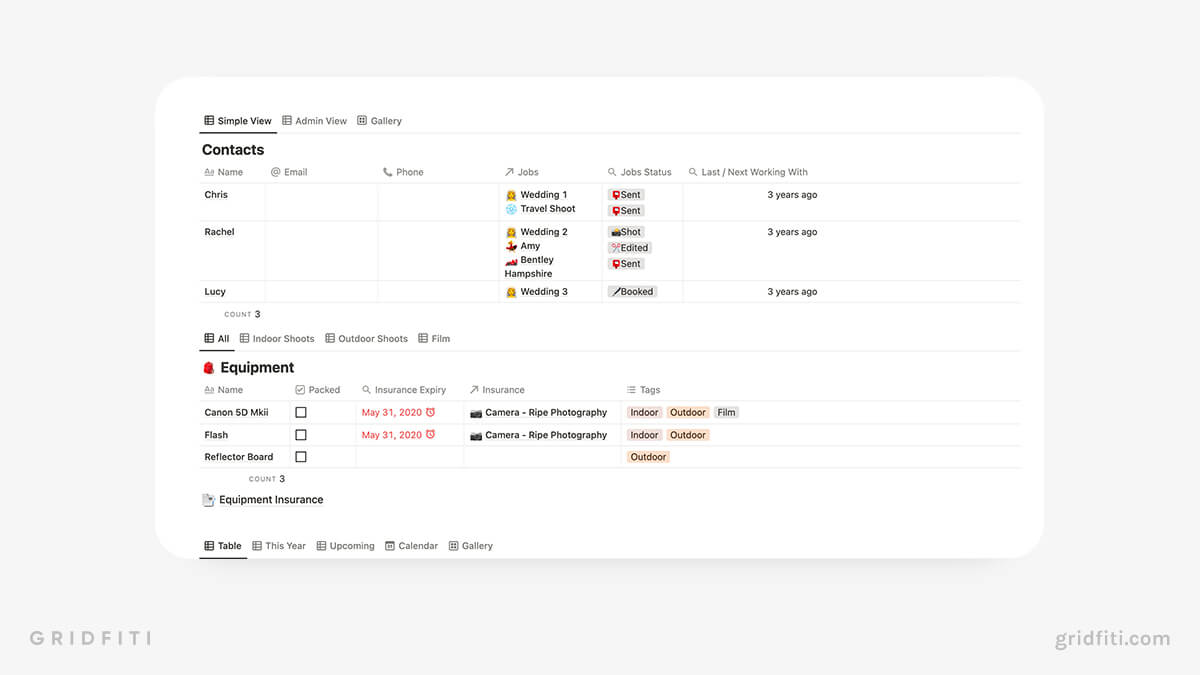 Notion Brand Photoshoot Template
While originally designed for influencers, this template is great for putting together the direction and details for your shoot. Featuring sections for a shot list, mood board, outfit inspiration, prop ideas, locations, and more – this template will help you and your client plan a cohesive shoot!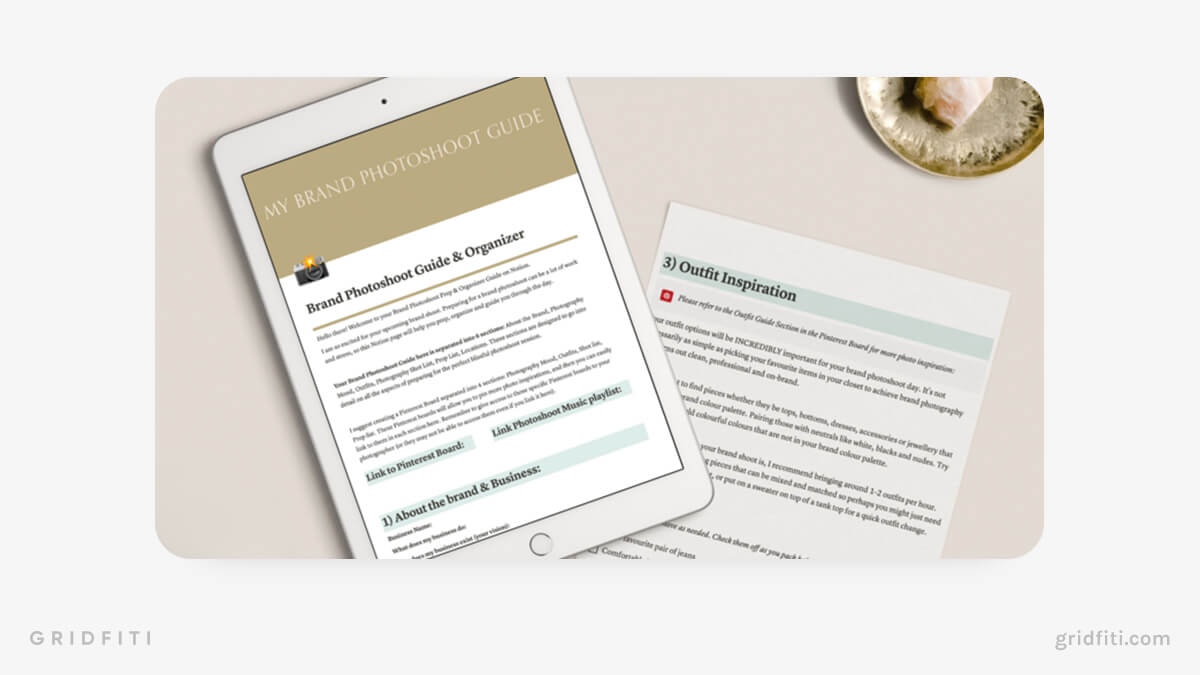 Simple Notion Photography & Video Tracker Template
Looking for a simple workspace to track your shoots? Add your events to a calendar, upload budget information, and create a simple portfolio in this single workspace.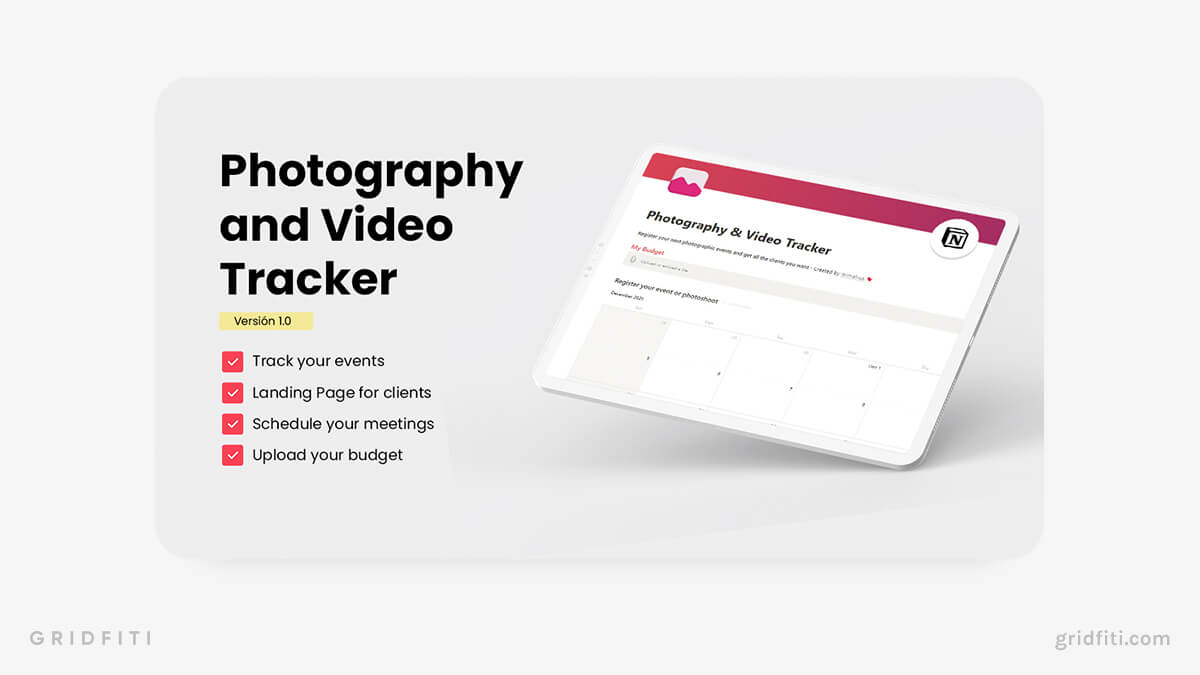 Which Notion photography template are you keen on using? Any other photography Notion templates that you'd recommend? Let us know in the comments below!
Gridfiti is supported by its audience – when you buy something using the retail links in our posts, we may earn a small commission at no additional cost to you. Read more about our affiliate disclaimer.