With so many tasks to do in a day, it can be tough to make clear decisions and know what to prioritize. The Eisenhower Matrix model is here to help you be more productive and improve your time management – and some amazing creators have created Notion templates based on this system for you to get started!
To give you a head start, we've gathered some of the best Notion Eisenhower Matrix templates for you to boost your productivity, let's check them out.
---
Looking for more productivity tips and tools? Subscribe to The Flow — our quick, snappy, value-packed focus and recharge newsletter. Also, don't miss our several other Notion template round-ups and guides!
---
PlanQ – Notion Eisenhower Matrix Template
PlanQ is a robust Notion productivity system for you to use for work, family, and everything else life – and it is based on none other than the Eisenhower Matrix model! From scheduling school pick-ups for your kids, to planning business calls, this template is the place for you to plug all your tasks and to-dos, balance your personal-professional life, and focus on what's most important.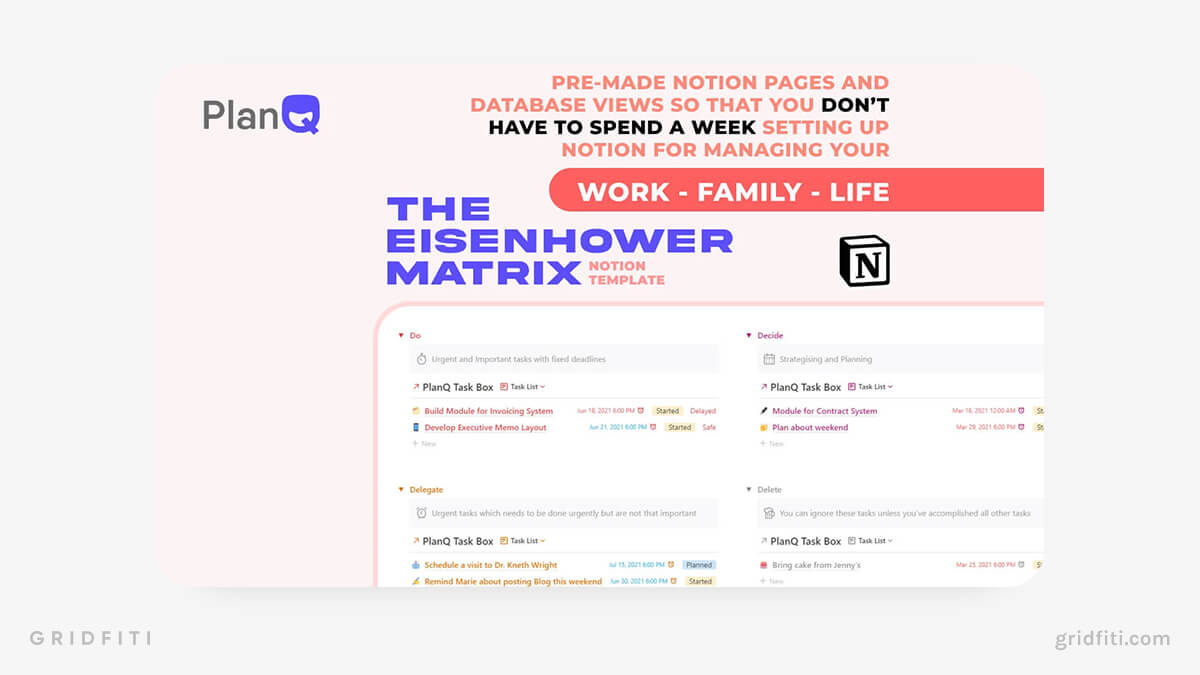 Simple Eisenhower Matrix Template for Notion
If you're looking for a more straight-forward Eisenhower Matrix workspace to get started with, this template is for you! Use the main task database to plug in all of your to-dos, tag them by importance and urgency, task group, and time – and use the matrix to get a bird's-eye view of what you need to get done!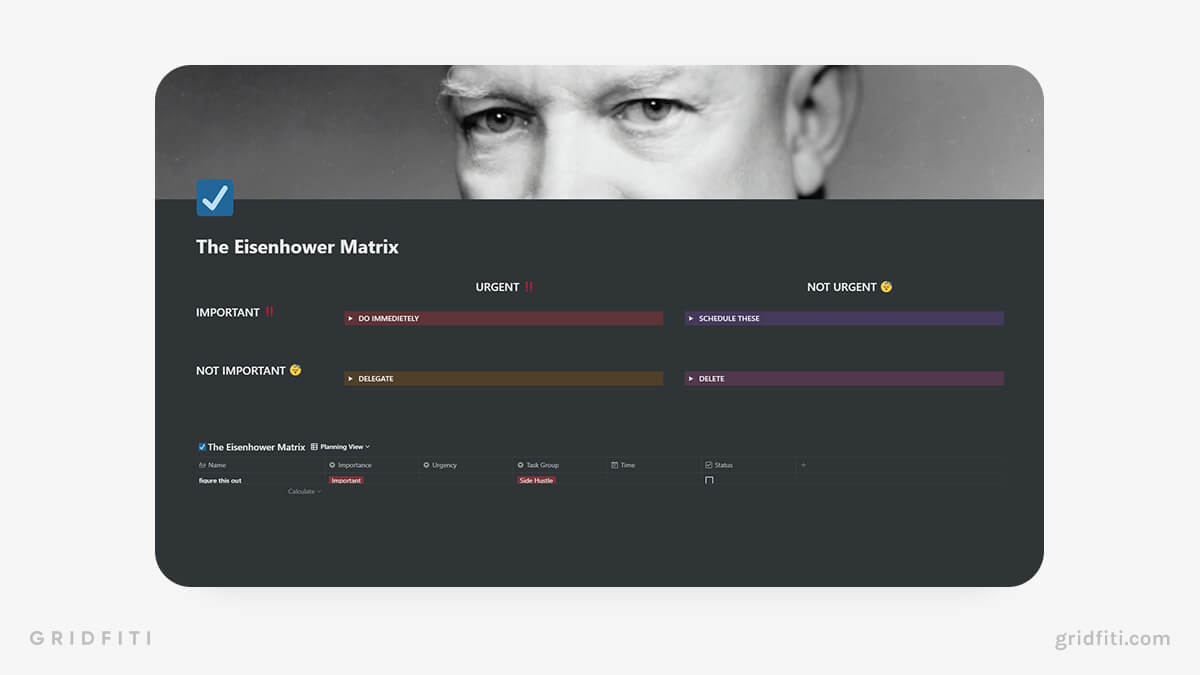 Untools for Notion: 7-in 1 Productivity Template Bundle
With the Untool for Notion pack, get a robust Eisenhower Matrix template to prioritize your actions and tasks, with 6 additional complementary productivity templates! With the included Eisenhower Matrix, Decision Matrix, Iceberg Model, Ladder of Inference, Second-Order Thinking, Harder-Choice Model, and Conflict Resolution Diagram templates, you're destined to get more done!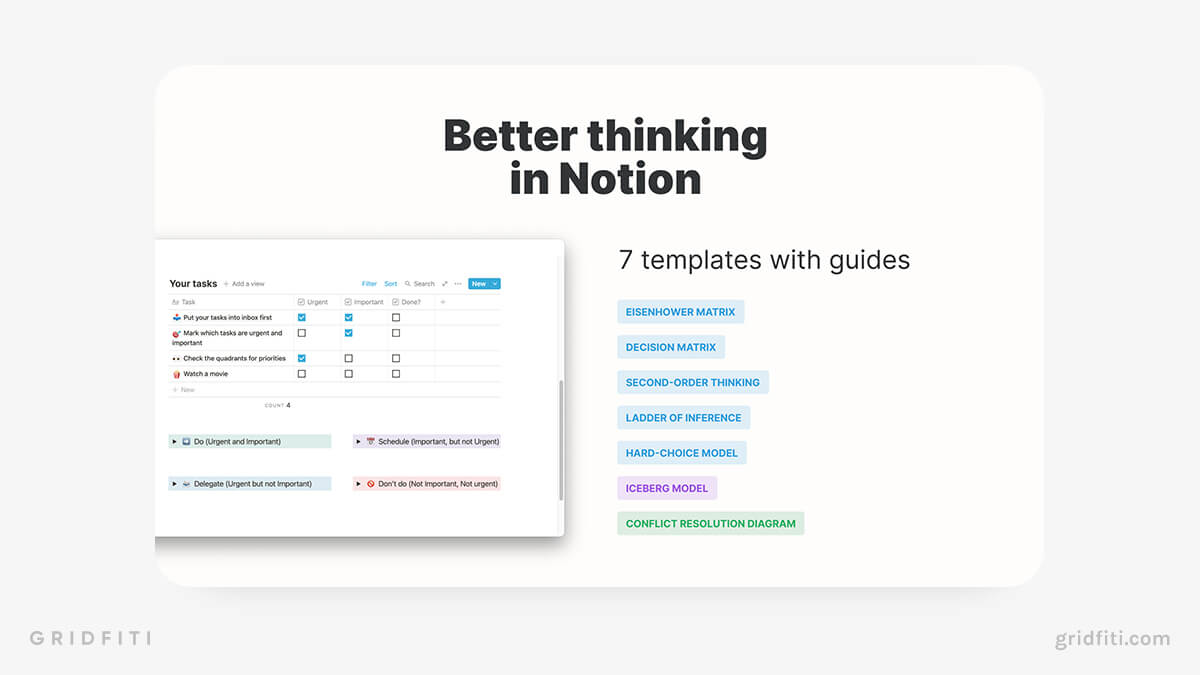 Notion GTD System & Life Dashboard with Integrated Eisenhower Matrix
With this step-by-step GTD system, regain control of your tasks with the interconnected Eisenhower Matrix. With the 3-step approach: Capture, Clarify & Organize, and Engage, this GTD template will do just that – help you get things done!
Related Post: Notion GTD Templates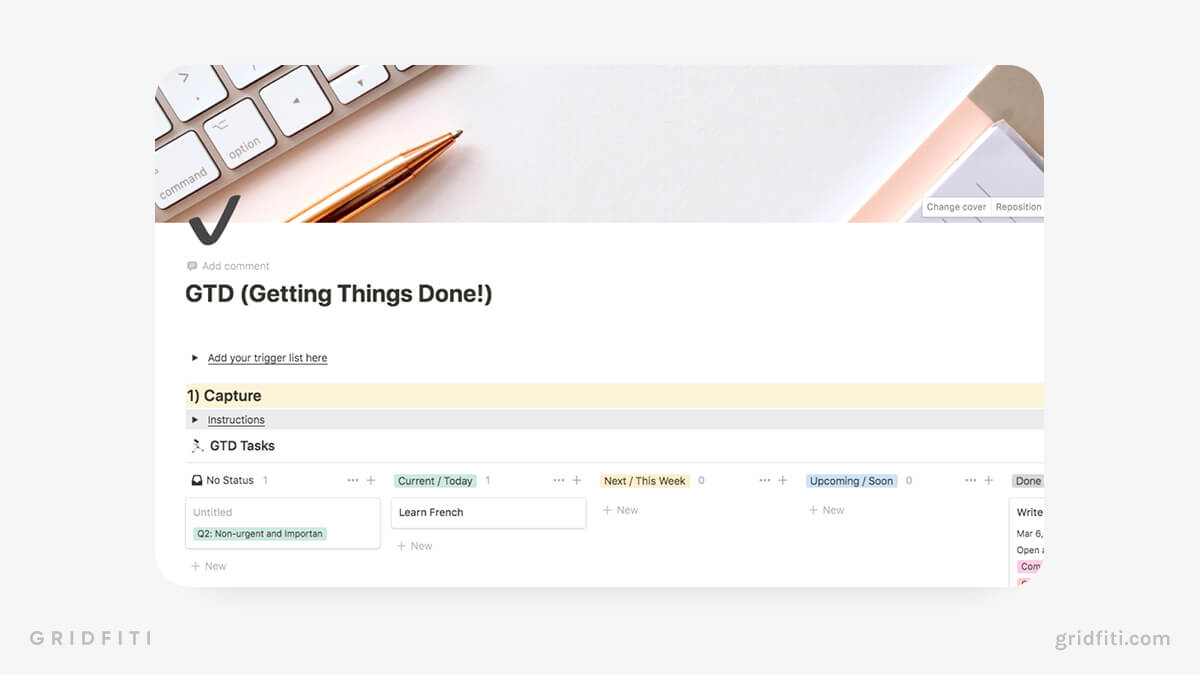 Simple Notion Eisenhower Matrix Board Template
Using kanban boards and toggle blocks, this clean template uses a central 'Tasks' database to parse out your tasks and get to the most pressing ones first!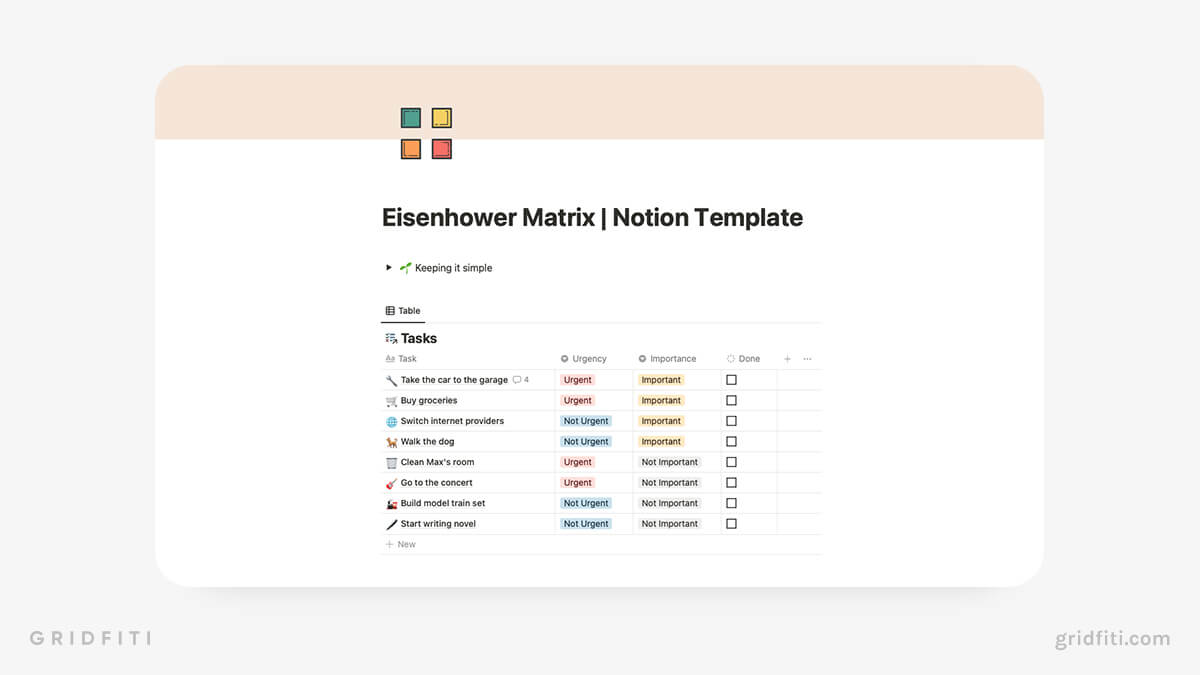 Simple Eisenhower Priority Matrix Notion Template
Having trouble keeping up with deadlines? This simple Eisenhower Matrix template will help you prioritize your tasks into the 4 core buckets.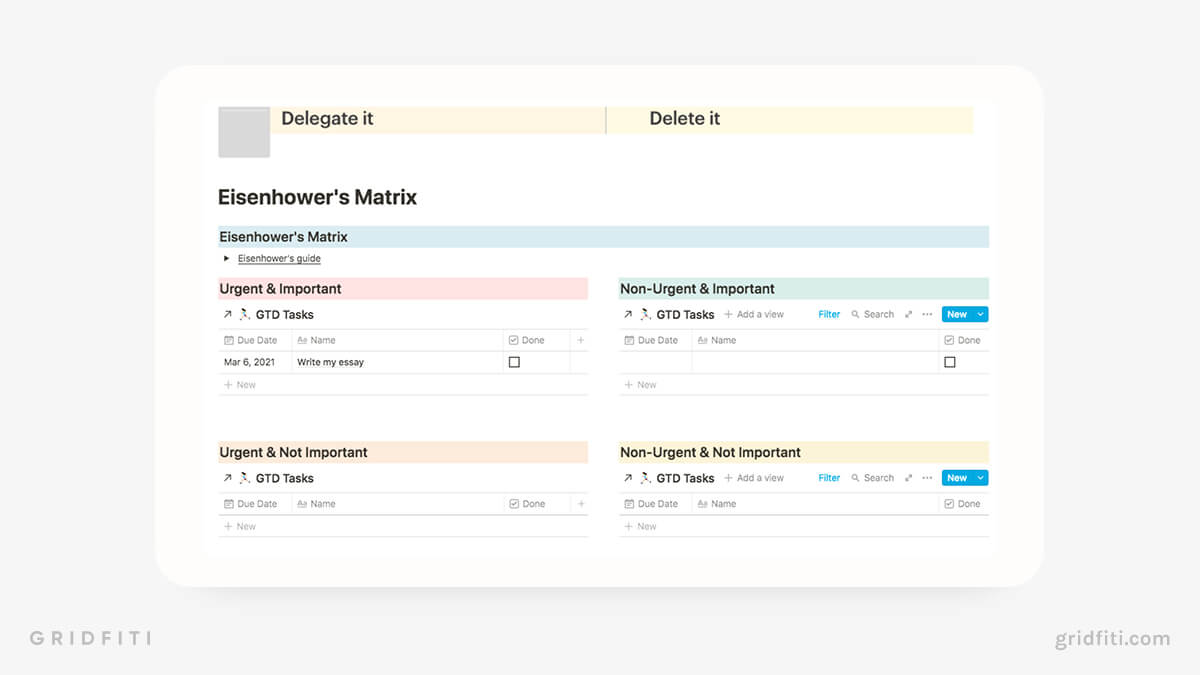 Which Notion Eisenhower Matrix template are you planning on using? Any other Eisenhower Matrix templates for Notion that you would recommend? Let us know in the comments below!
Gridfiti is supported by its audience – when you buy something using the retail links in our posts, we may earn a small commission at no additional cost to you. Read more about our affiliate disclaimer.