We all know and love Notion as the do-everything tool, and that doesn't stop at preparing you for your next adventure. Notion is the perfect place to house all your packing lists – thanks to its drag-and-drop blocks system to easily move around items, smart databases, and more.
Even better news? Several creators have taken it upon themselves to develop a variety of Notion packing list templates so you don't have to! Whether you're preparing for a big trip abroad, heading off to college, or organizing a small camping trip, we've rounded up some of the best ones to get started with.
---
Looking for more productivity tips and tools? Subscribe to The Flow — our quick, snappy, value-packed focus and recharge newsletter. Also, don't miss our several other Notion template round-ups and guides!
---
The All-in-One Notion Travel Dashboard with Packing List
If you're using Notion for your packing lists, why not use it to organize the rest of your travels too? The Ultimate Travel Dashboard by yours truly sports several pre-built and customizable packing lists for a variety of different travels – from beach trips, to camping trips – along with a full, in-depth trip database with itineraries, attractions, interconnected restaurant recommendations, flight and accommodation information, document tracking, trip journals, and so much more!
Template Available Here | Get the Template Integrated with Life OS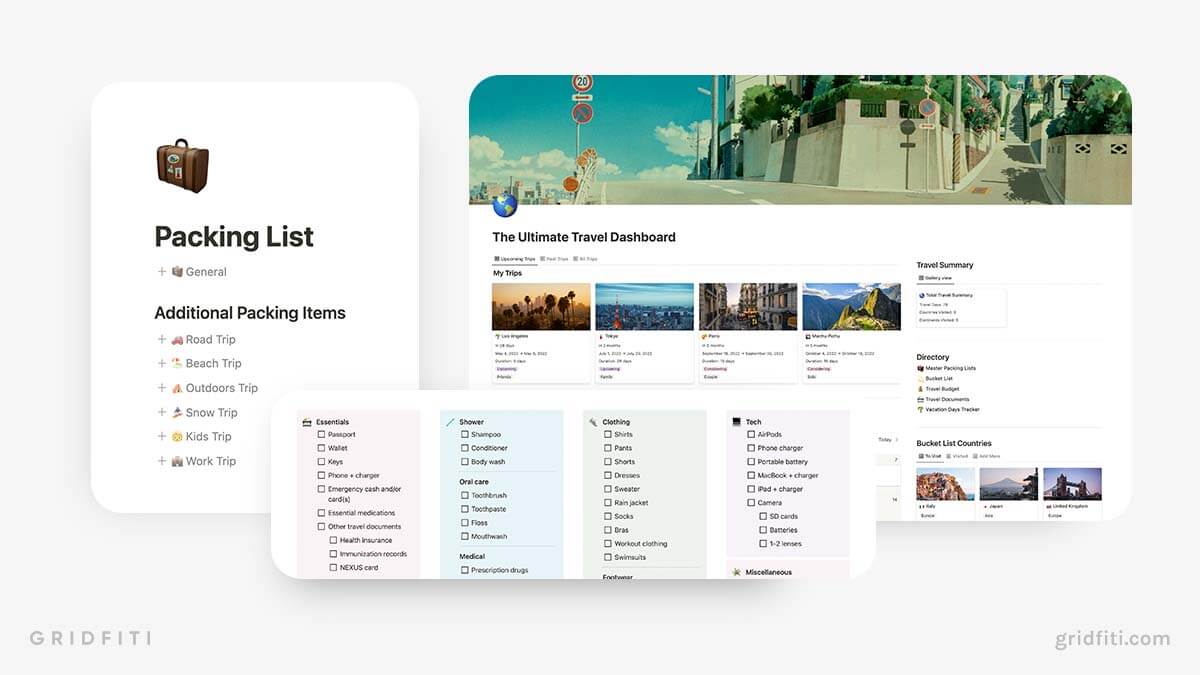 Notion Student Dashboard & Packing List for College/University
Back to school shopping can be a sport, and if you wait too long, items on your list might be sold out before classes even start. Start the school year prepared using a packing list made specifically for college and university, with 100+ student essentials – all the way from tech to toiletries. Use the student dashboard to organize, plan, and prioritize what's needed for the semester before your first day of classes.
Looking for more templates for your studies? Don't miss our round-up with the 40 best Notion templates for students.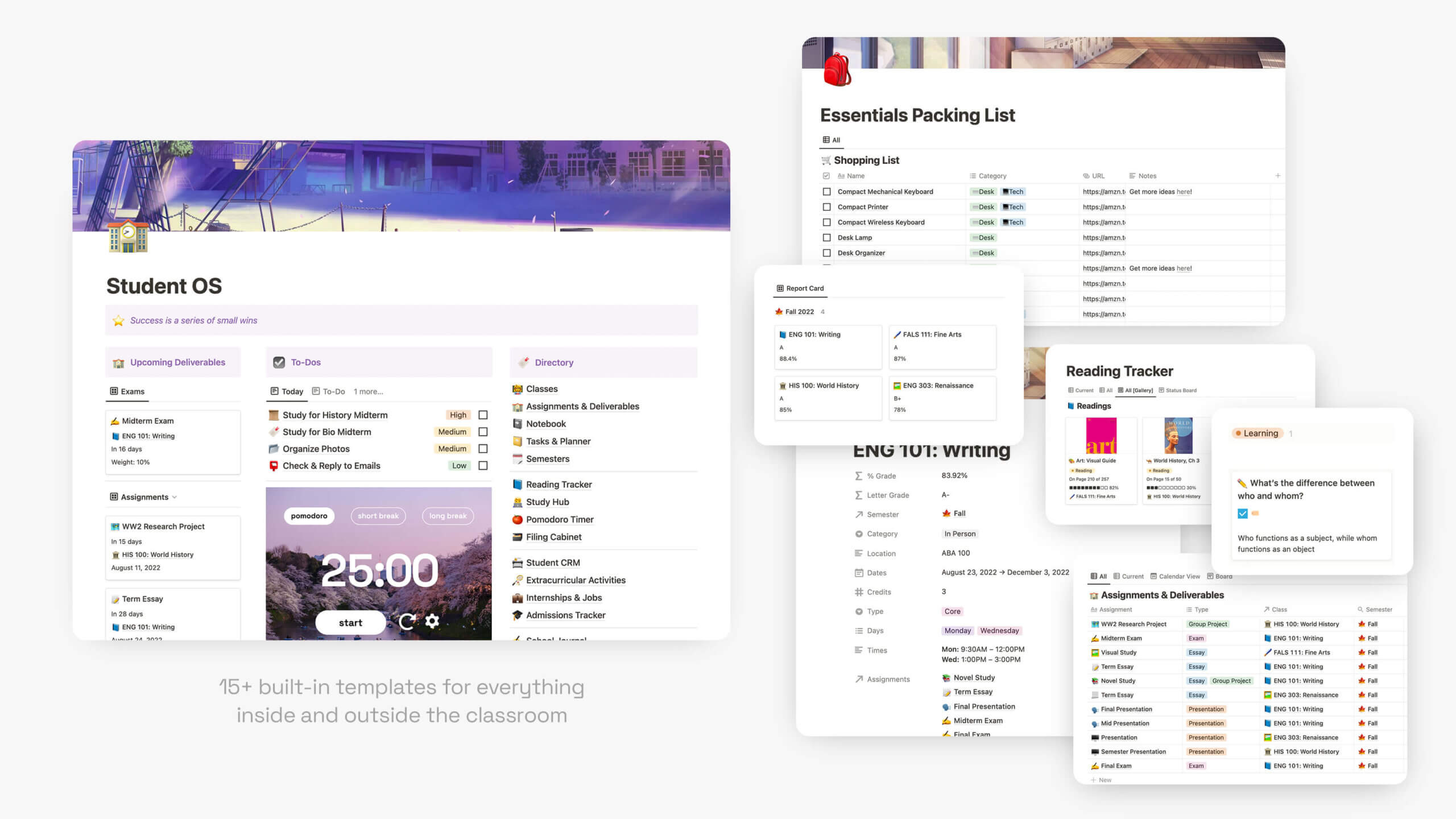 Streamlined Travel Packing Checklist for Notion
This packing list template comes in a full trip planning template by Daniel Canosa! Enter the number of days you're away, as well as the climate of your destination – and from there, the database does the heavy-lifting by pre-populating items for you to pack!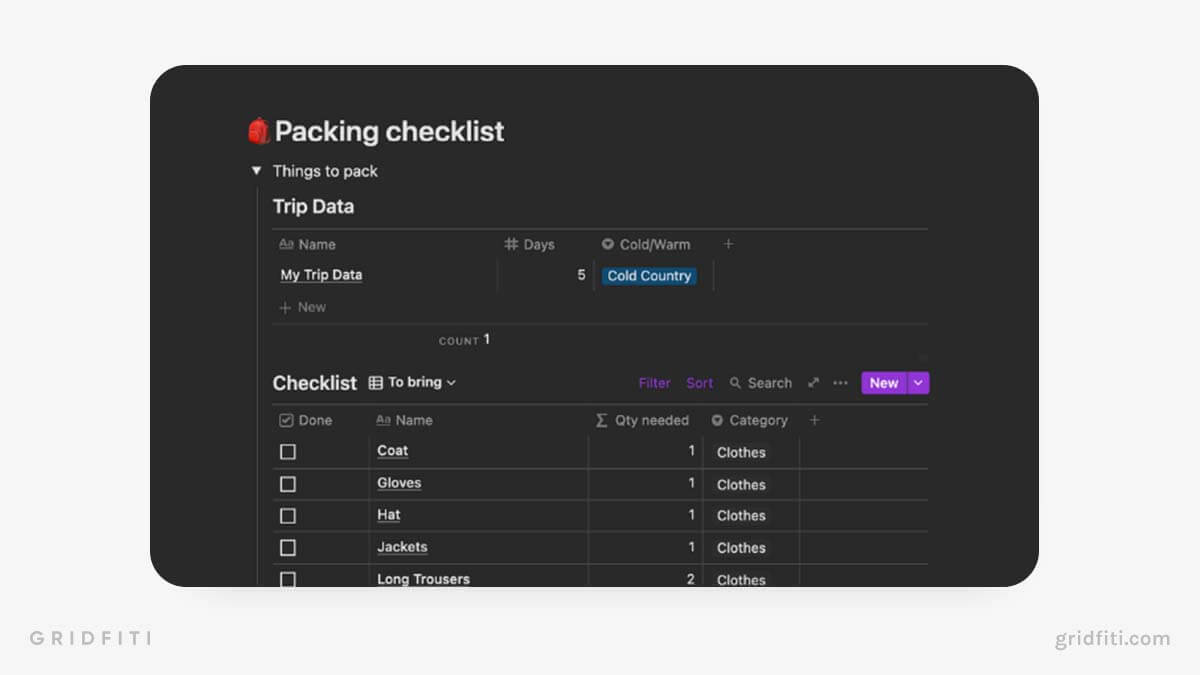 Notion Packing List Template & Outfit Planner
Planning a trip is stressful enough – and beyond thinking about what to bring, the last thing you want to worry about is what you're going to wear and how you'll piece together different outfits. With this template, other than tracking what to pack before your trip, plan daily outfits and build a shopping list!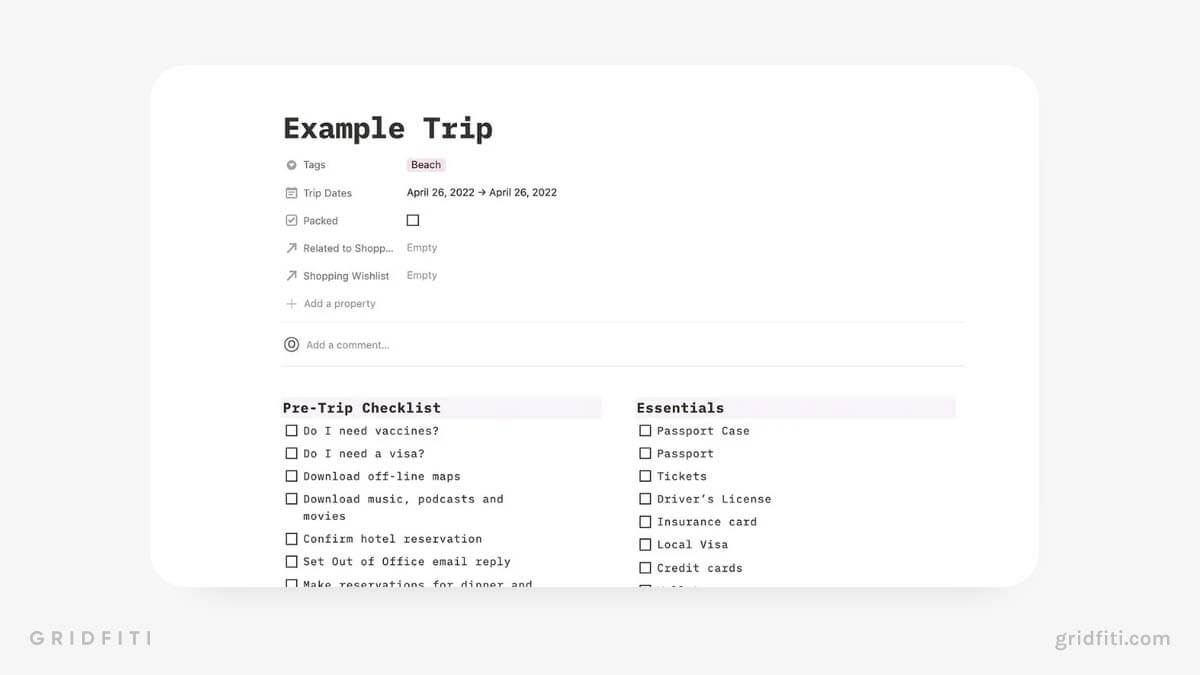 Notion Camping Planner with Simple Packing List
Hit the campsite prepared and never forget your toothbrush or camping stove again. With this camping planner, track your items to pack with a simple checklist. There's even a budget page too – to track of what you need to buy, and how much you'll spend.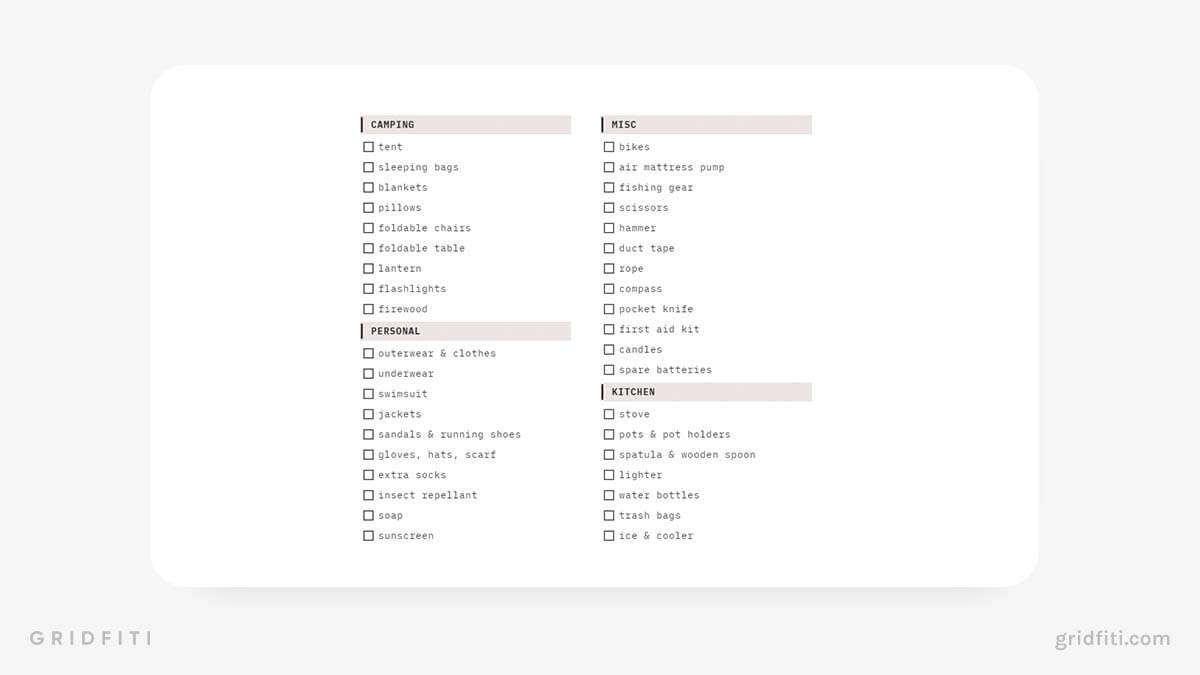 Simple College Packing List for Notion
Perfect for any future dorm dweller, this simple packing list template houses a variety of items to bring to college or university! Beyond tracking what you need to bring and have already packed, track what you need to buy too – along with prices and stores to shop at.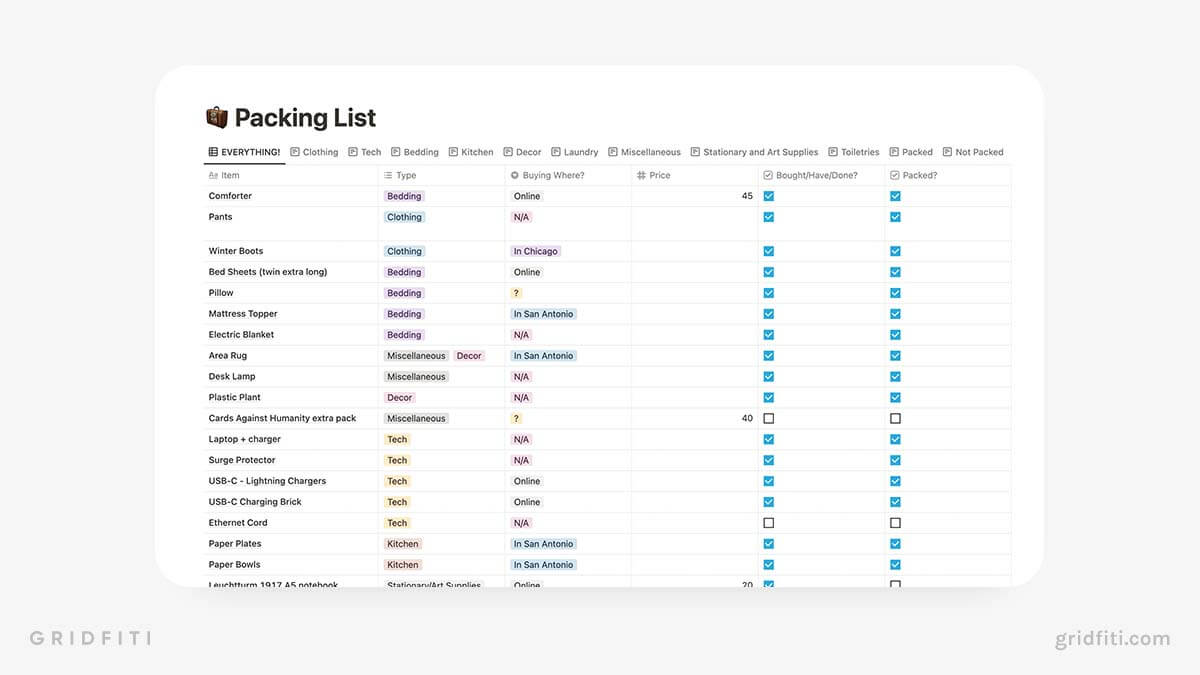 Which Notion packing list are you using? Are there any packing list templates we missed? Let us know in the comments below!
Gridfiti is supported by its audience – when you buy something using the retail links in our posts, we may earn a small commission at no additional cost to you. Read more about our affiliate disclaimer.