Notion opens up an entire world of possibilities whether you're looking to organize your schoolwork, journaling, freelance business, and literally everything in between. Once you've got an aesthetic Notion template or a functional Notion setup going, the next step is decking it out with an icon set to customize your setup even more.
We've curated the cleanest and most aesthetically pleasing Notion icons for your workspace – no matter what your theme. Check them out!
Looking for the perfect Notion cover or avatar to pair with your icons? Don't miss our aesthetic Notion cover photos roundup, along with our list of the best Notion avatar profile picture designers!
---
Looking for more productivity tips and tools? Subscribe to The Flow — our quick, snappy, value-packed focus and recharge newsletter. Also, don't miss our several other Notion template round-ups and guides!
---
Aesthetic & Cute Notion Icons
One of the easiest and most effective ways to customize your Notion workspace to your aesthetic is with icons. From aura gradients, to flowers, anime-inspired picks, and more, give your setup a makeover in minutes with one of these aesthetic Notion icon packs!
Aesthetic Gradient Folder Icons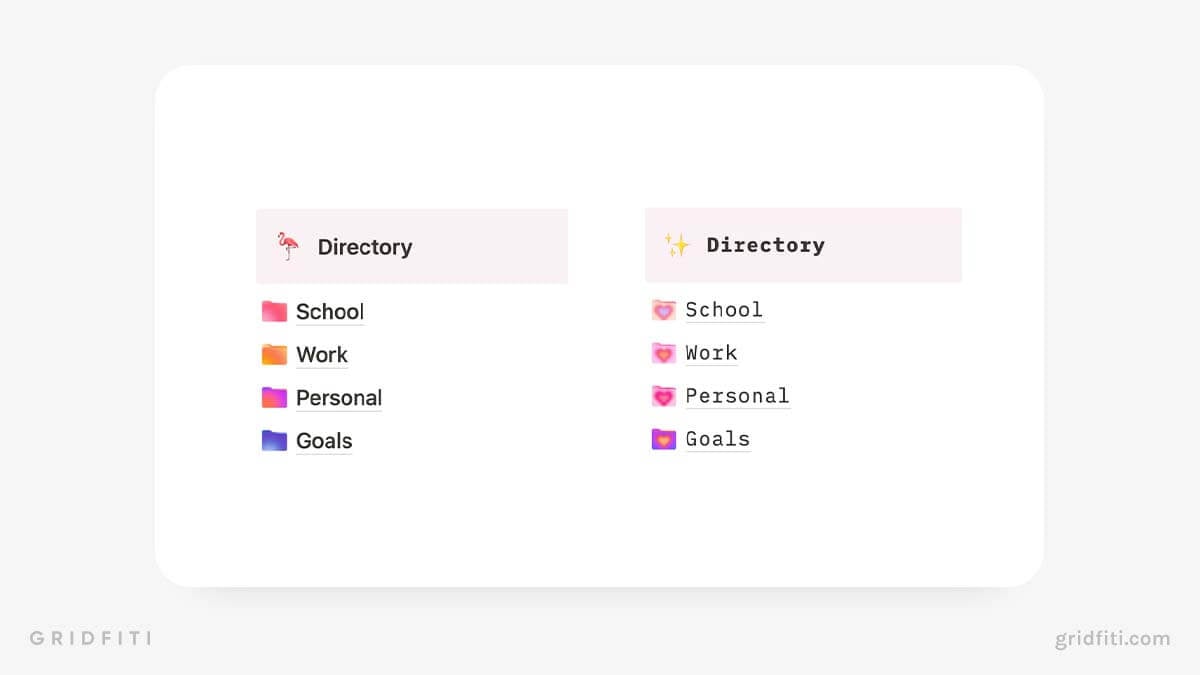 Aesthetic Retro Flower Icons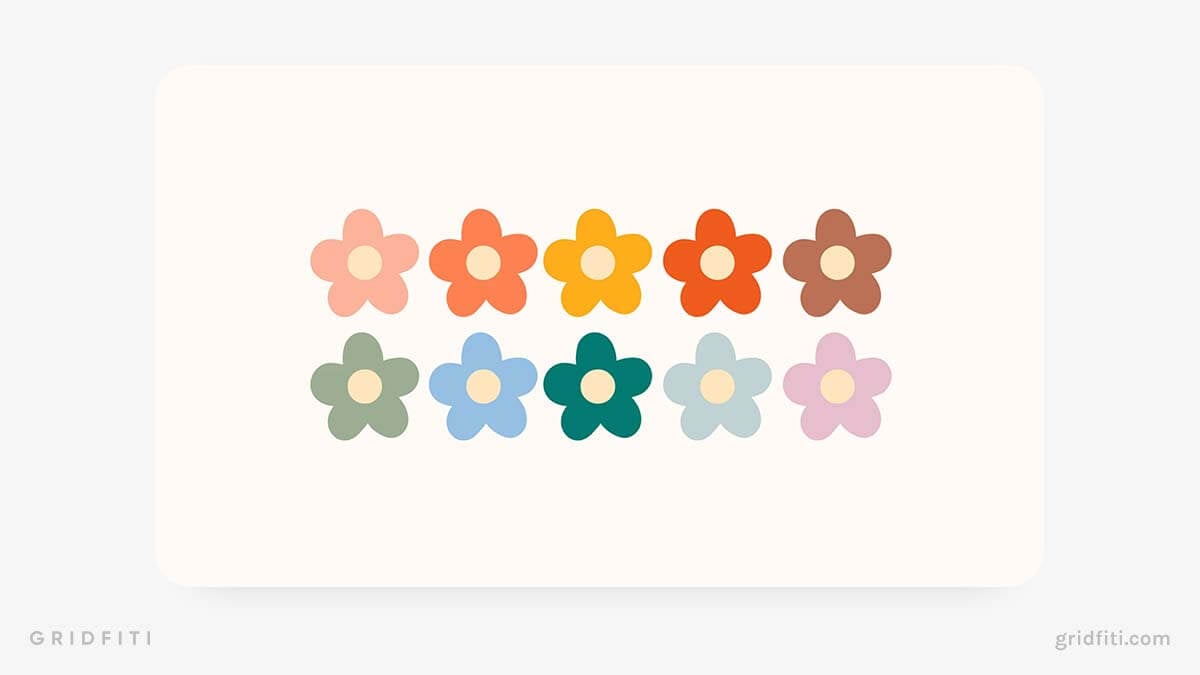 Aesthetic Pastel Retro Flower Icons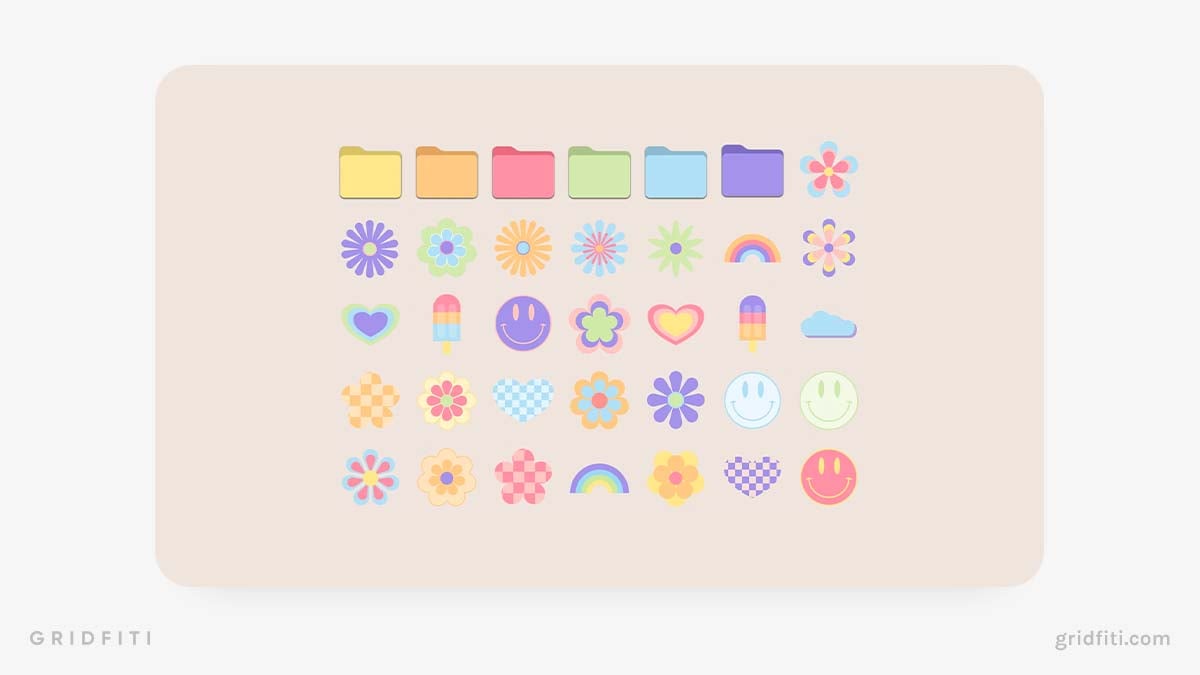 Aesthetic Solid Color Palette Icons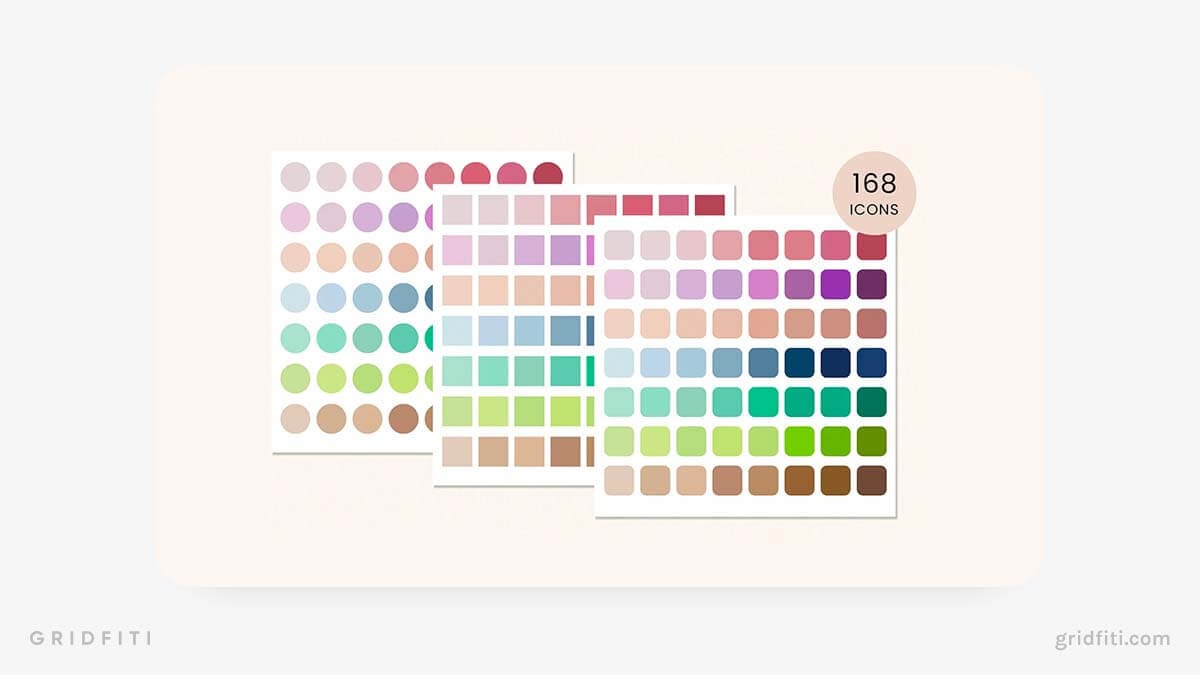 Pastel Sailor Moon Notion Icons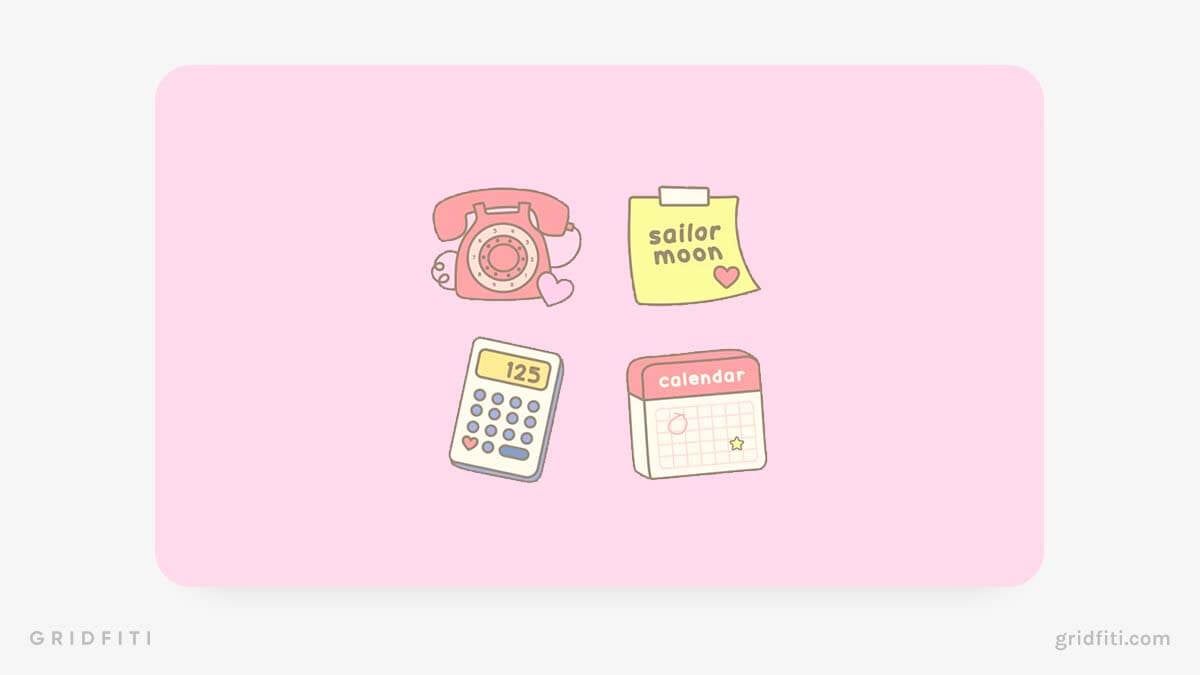 Pink Aesthetic Cafe Theme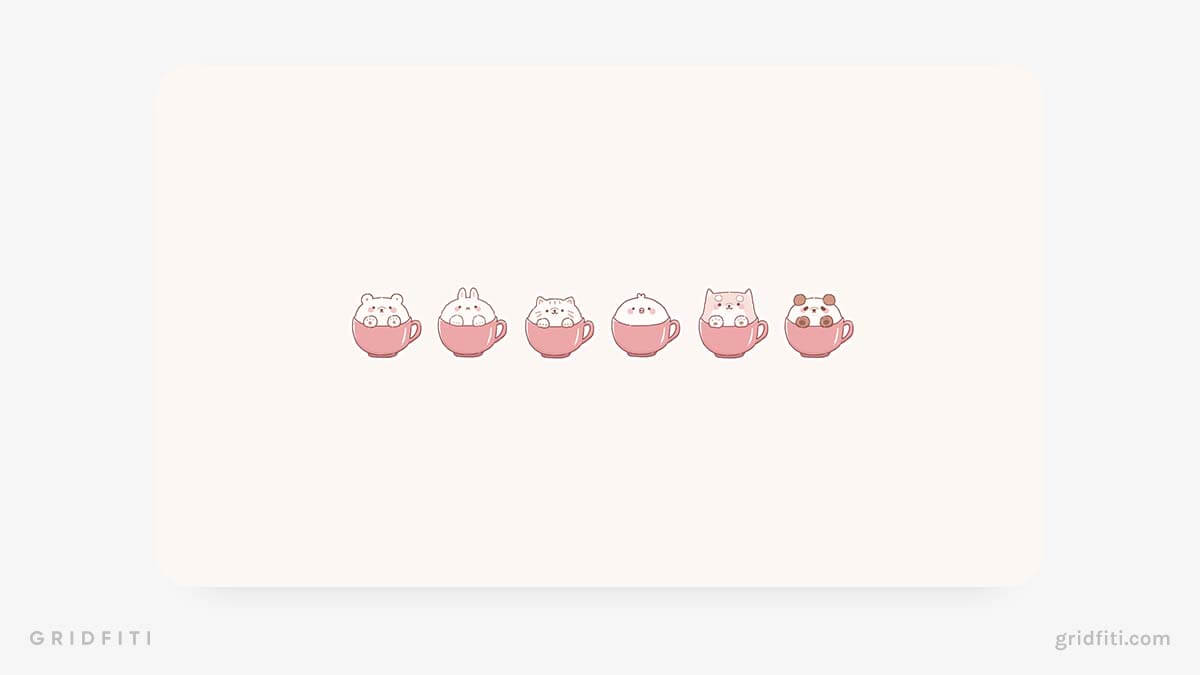 Kawaii Pink Pixel Kirby Notion Icons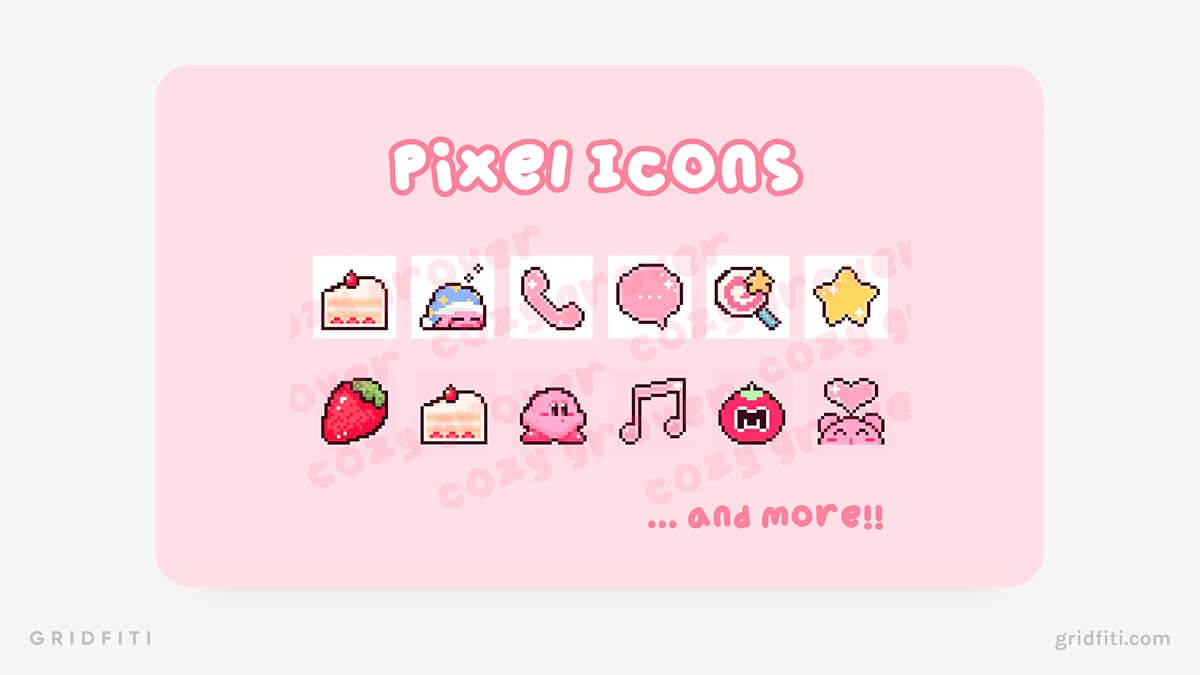 Cute Kawaii Notion Icons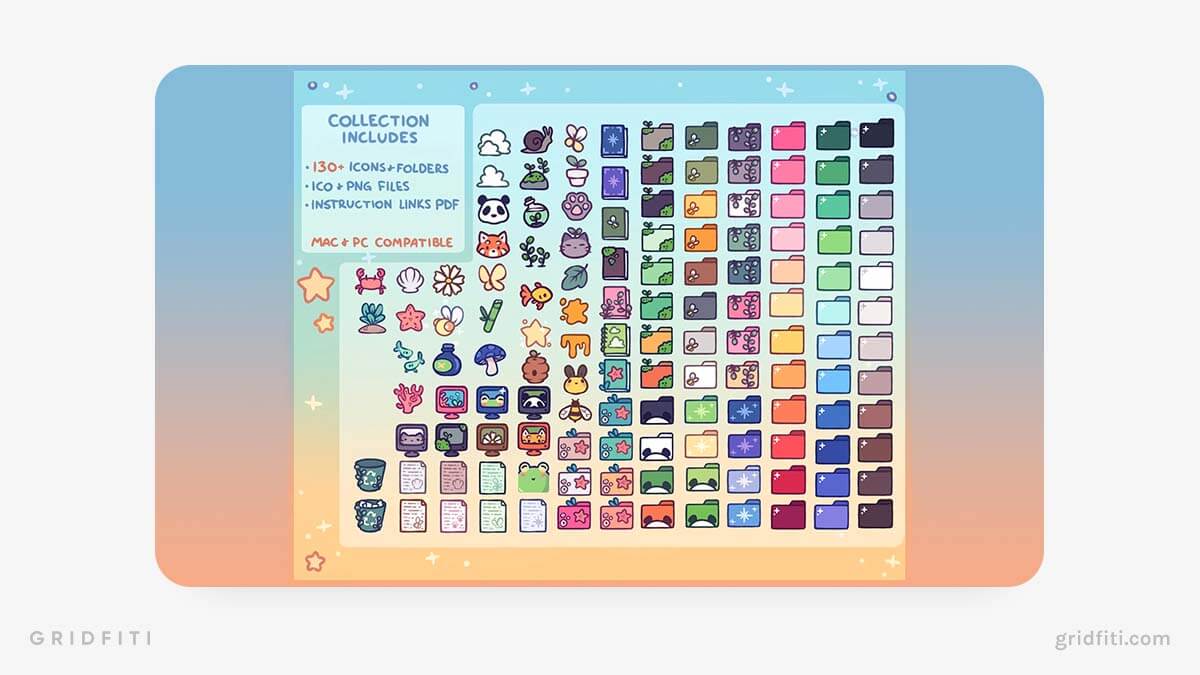 Aesthetic Dark Academia Notion Icons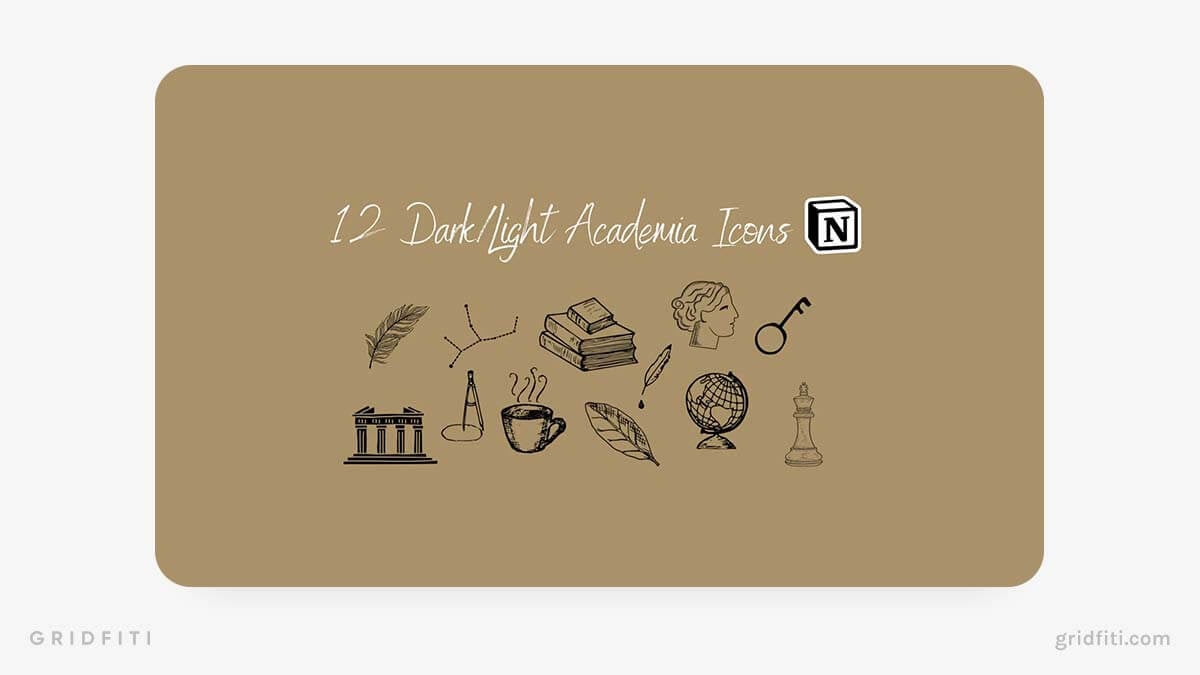 Cottagecore Notion Icons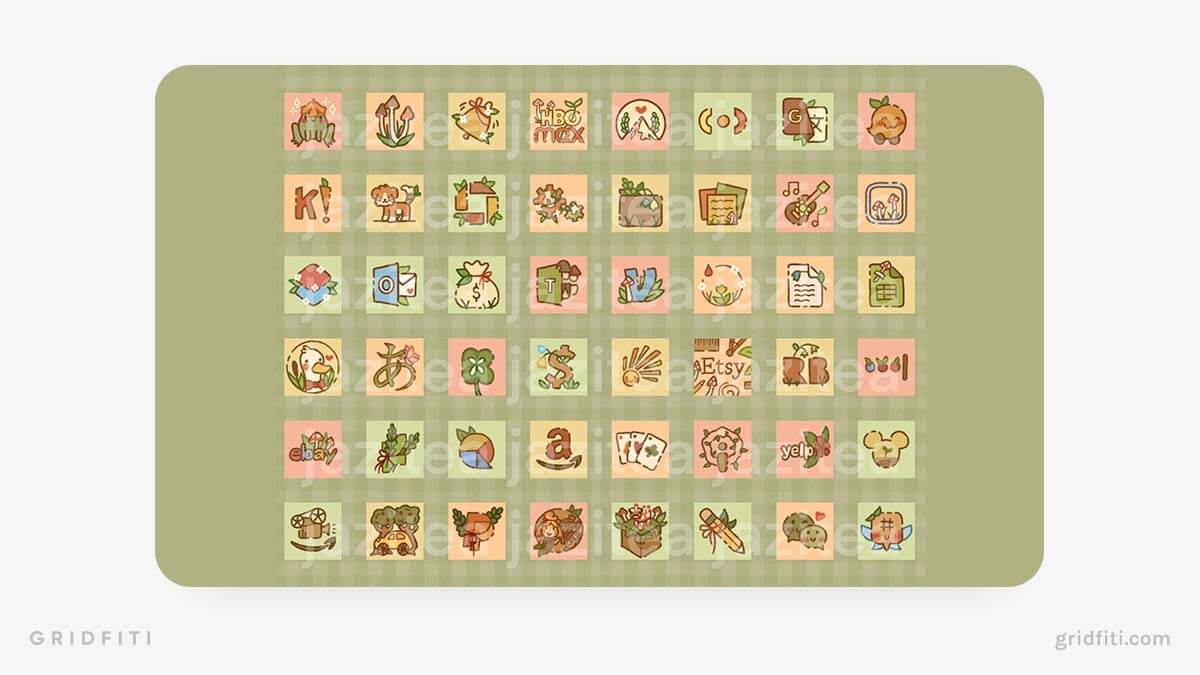 Aesthetic Watercolor Notion Icons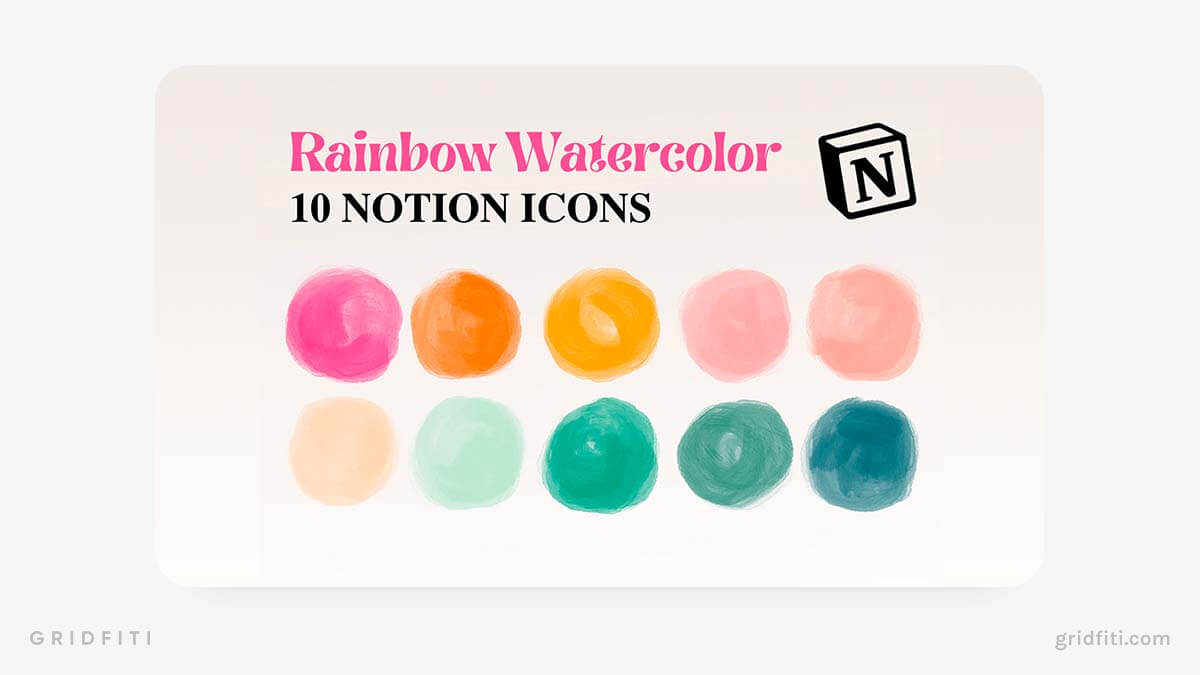 Minimalist Notion Icons
Your icons should add to your setup, not detract from it, and sometimes you just need minimalist icons to do just that. Spruce up your workspace without going over the top with these clean and simple minimalist icons!
Looking for minimal templates? Check out our curated list of minimalist Notion templates!
Minimal Colorful Line Art Notion Icons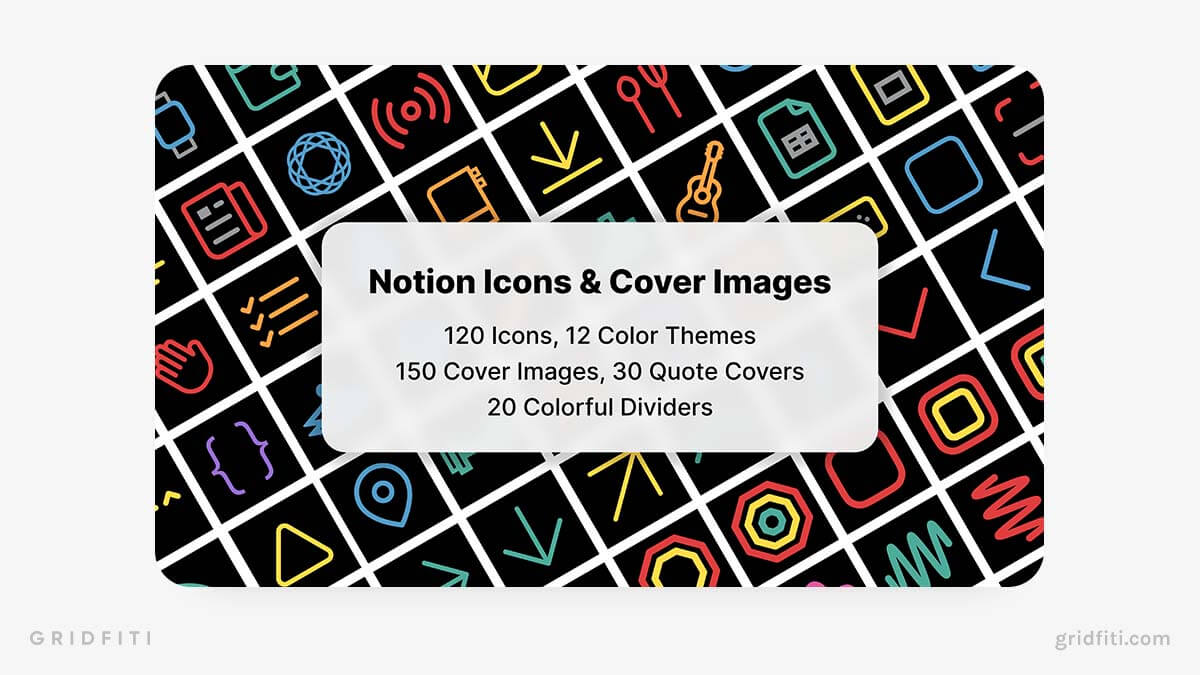 Colorful Minimalist Notion Icons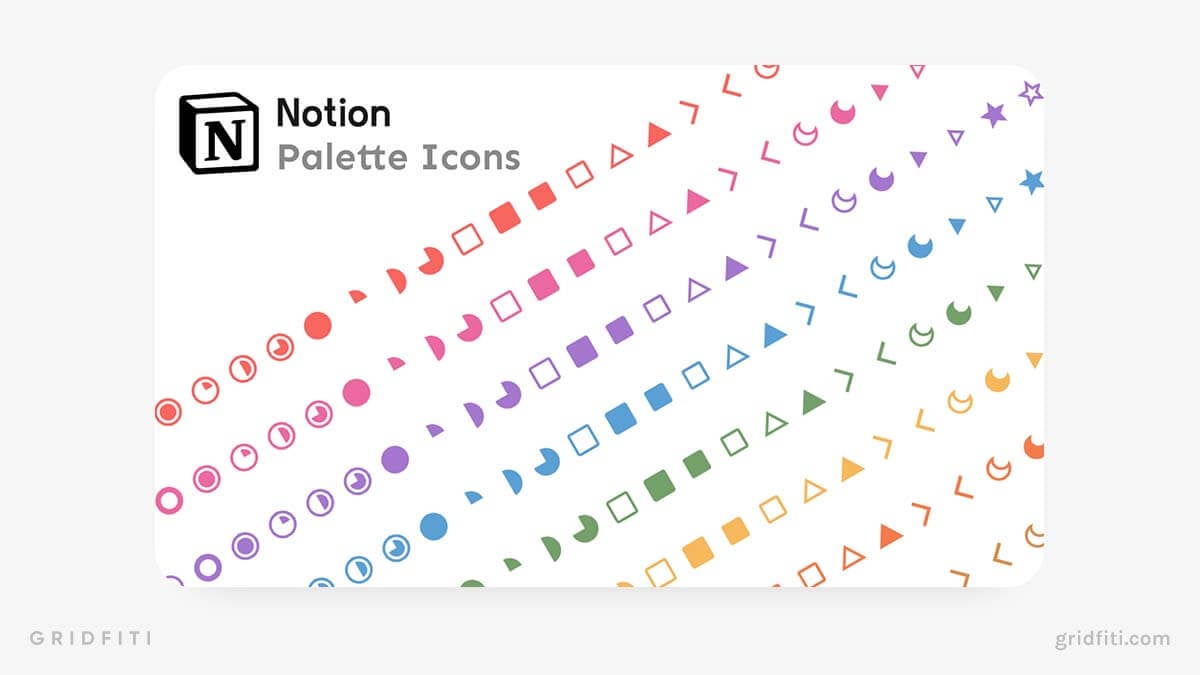 Clean Colorful Minimal Notion Icons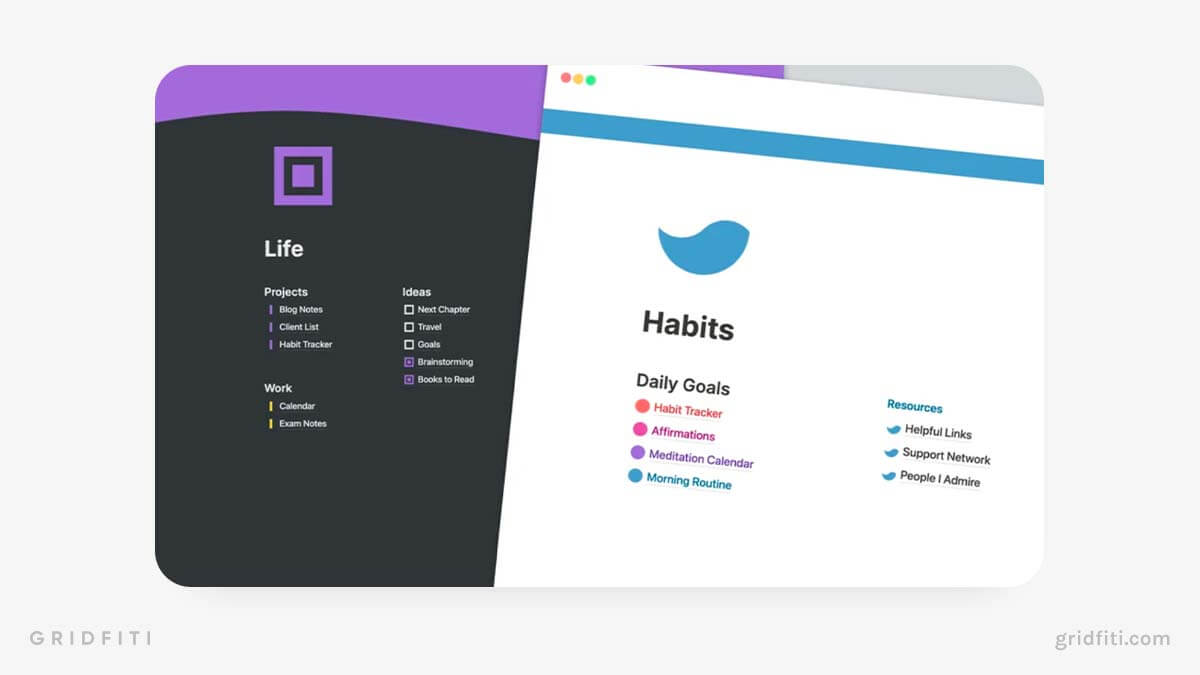 Black & White Line Art Minimalist Notion Icons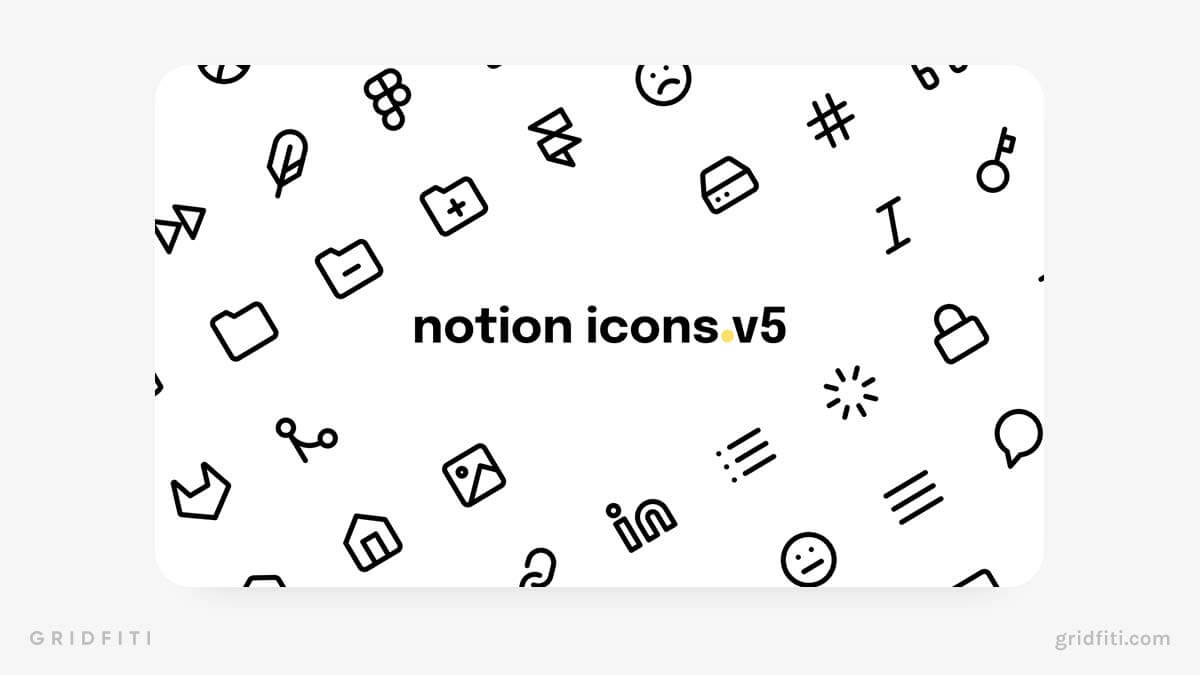 Colorful Notion Icons
Freshen up your Notion setup by adding a splash of color with, of course, colorful Notion icons! Choose from line art, duotone designs, and more to bring your workspace to life.
50K+ Colorful Line Art Notion Icons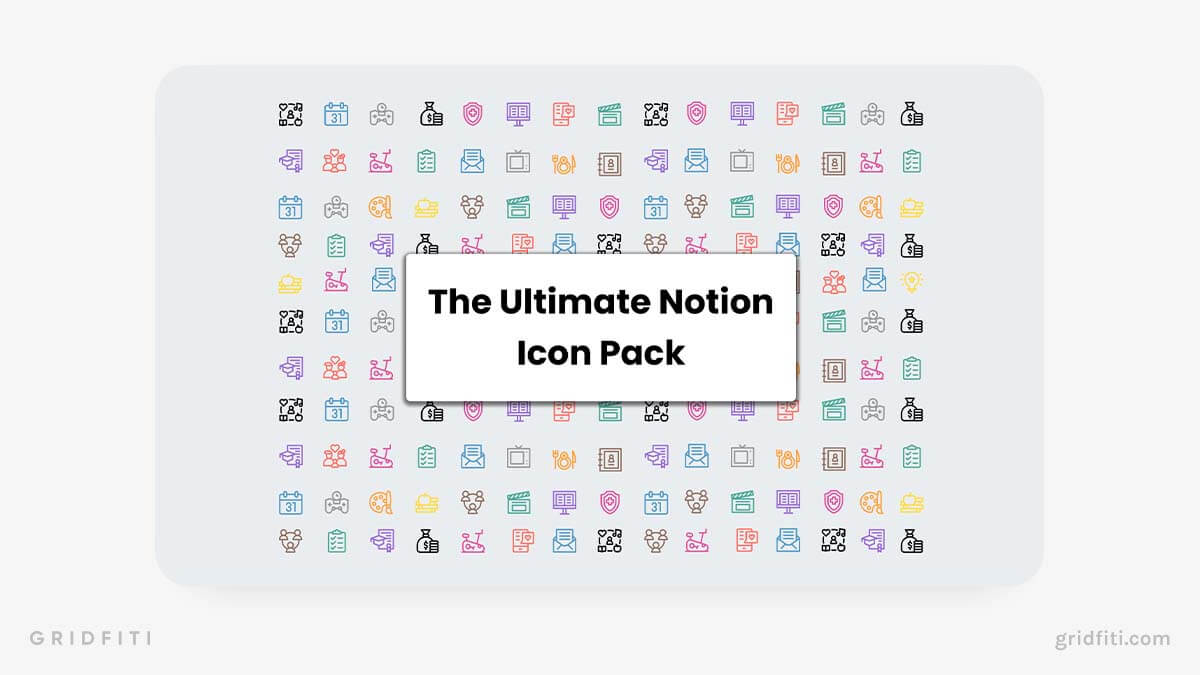 Bright Colorful Notion Icons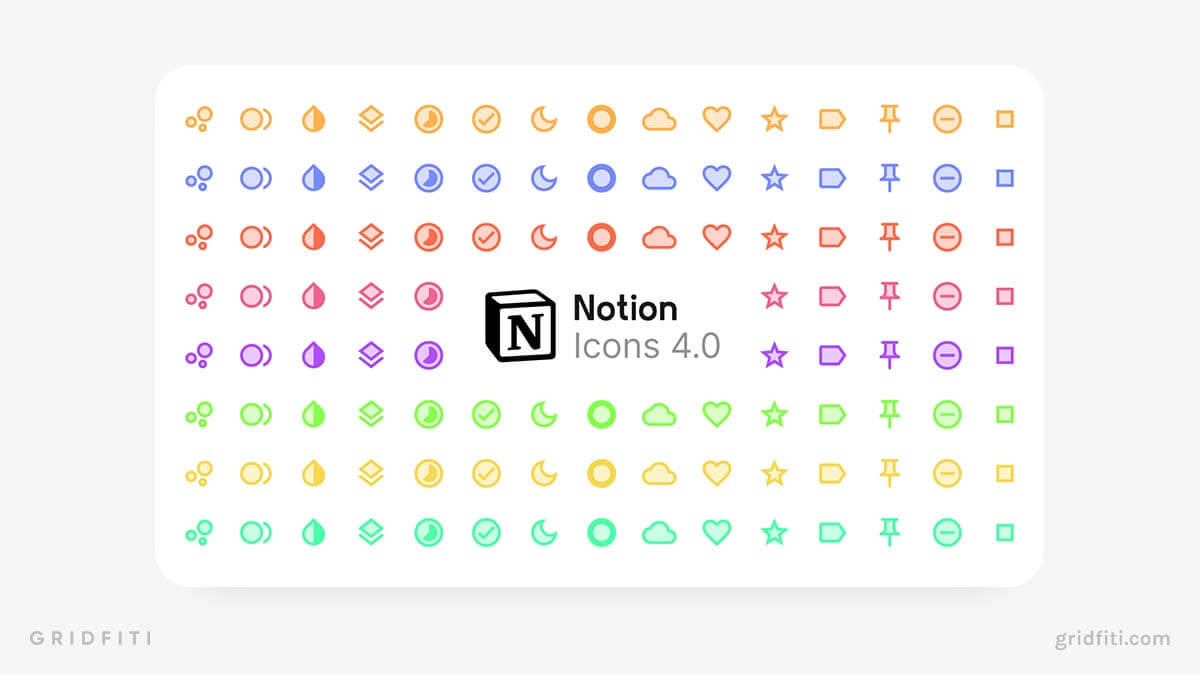 Bright Duotone Notion Icons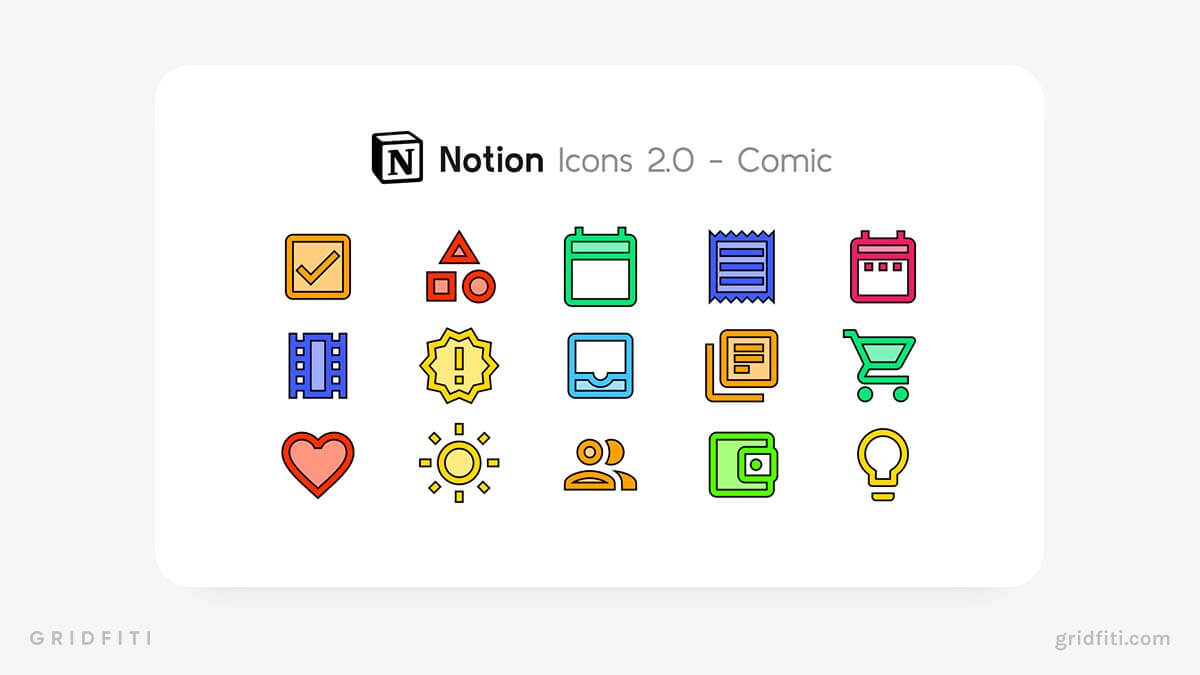 Colorful Notion Prism Icons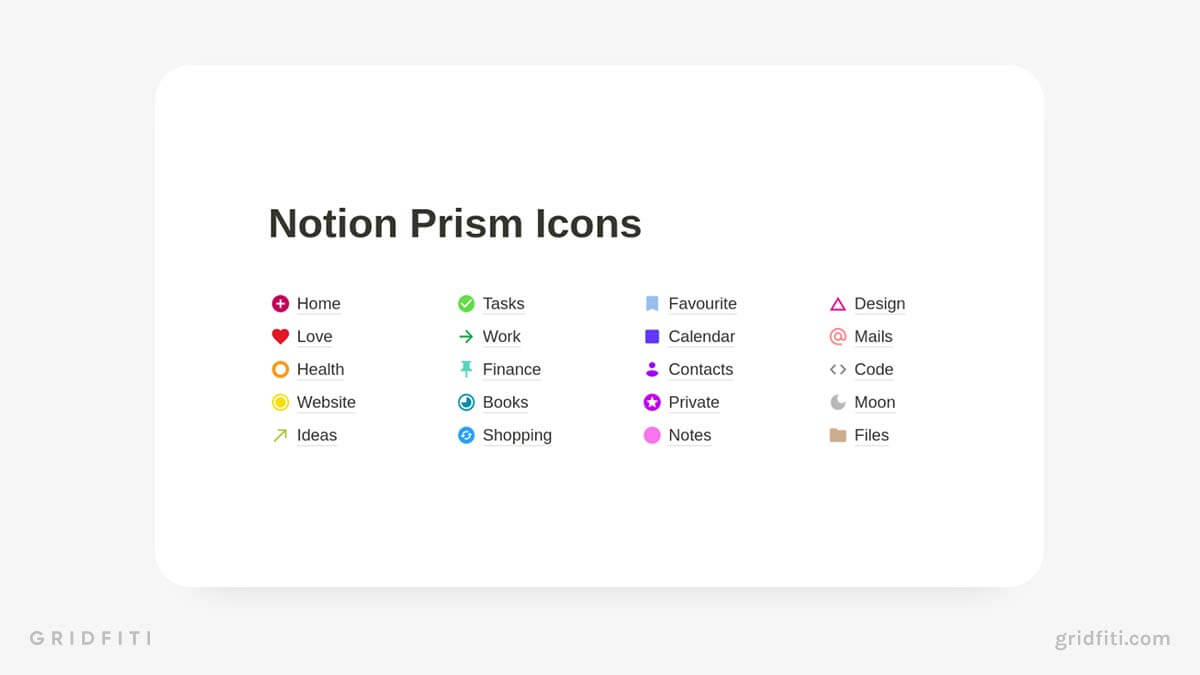 Doodle & Hand Drawn Notion Icons
Add some personality and playfulness to your setup with doodle or hand-drawn Notion icons! The perfect pick for your Notion student dashboard, daily planner, weekly journal, and practically any other part of your workspace.
Black & White Doodle Notion Icons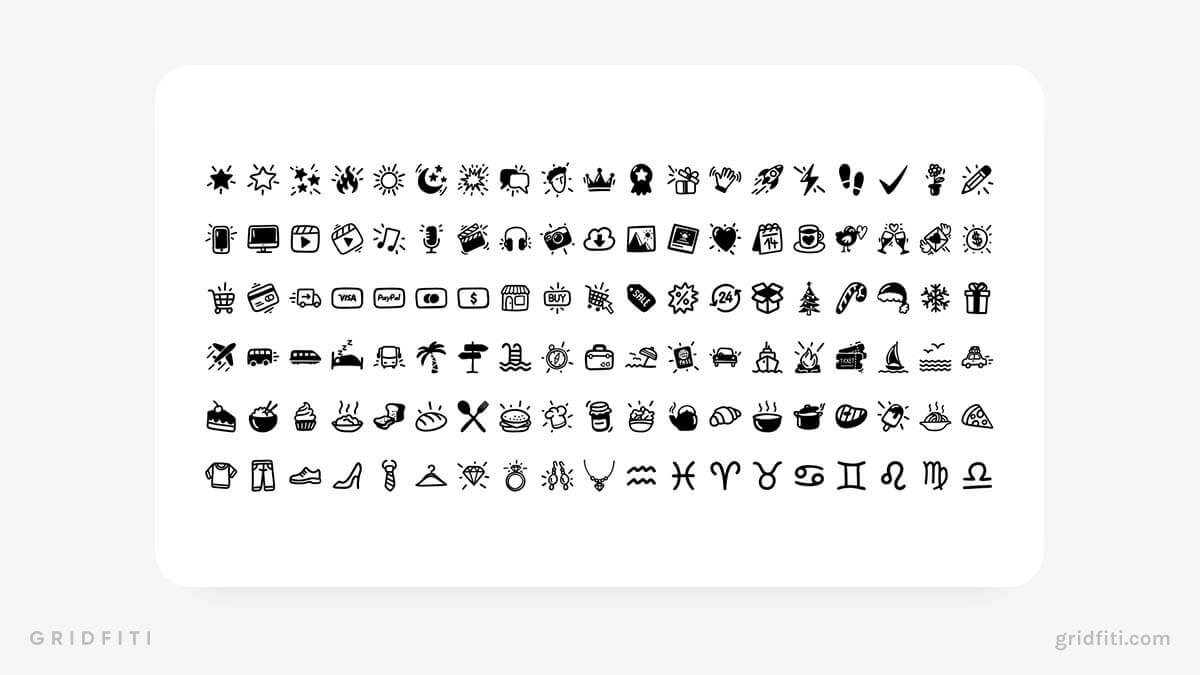 Watercolor Doodle Notion Icons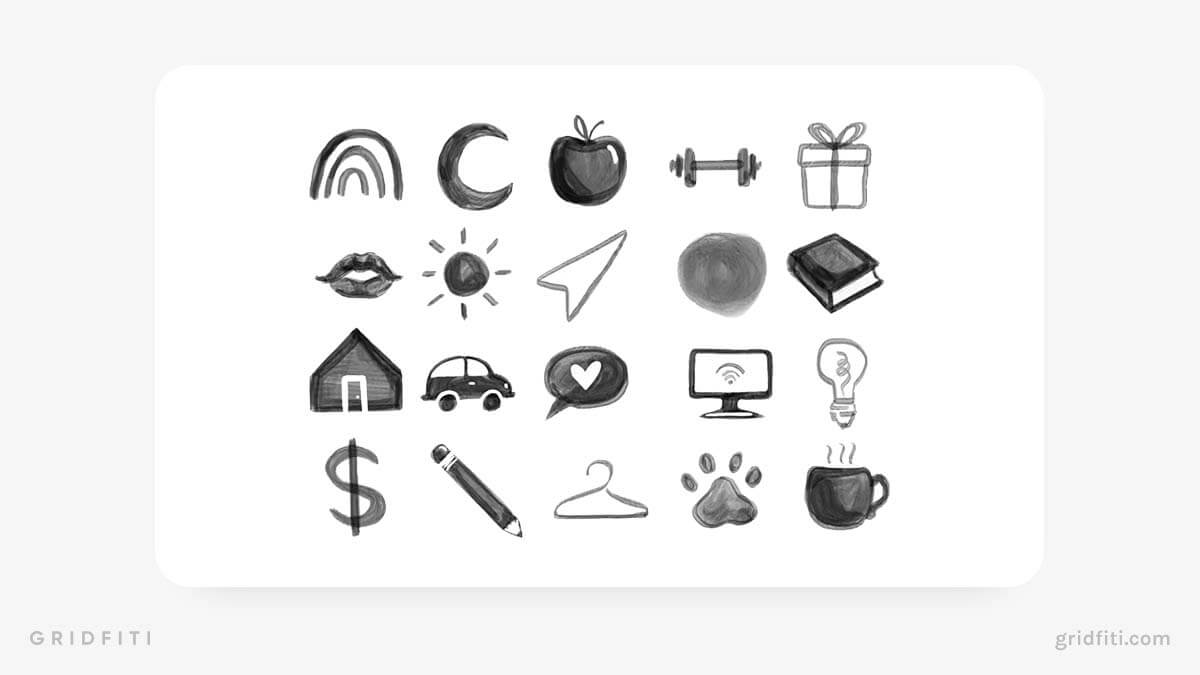 Hand Drawn Notion Icons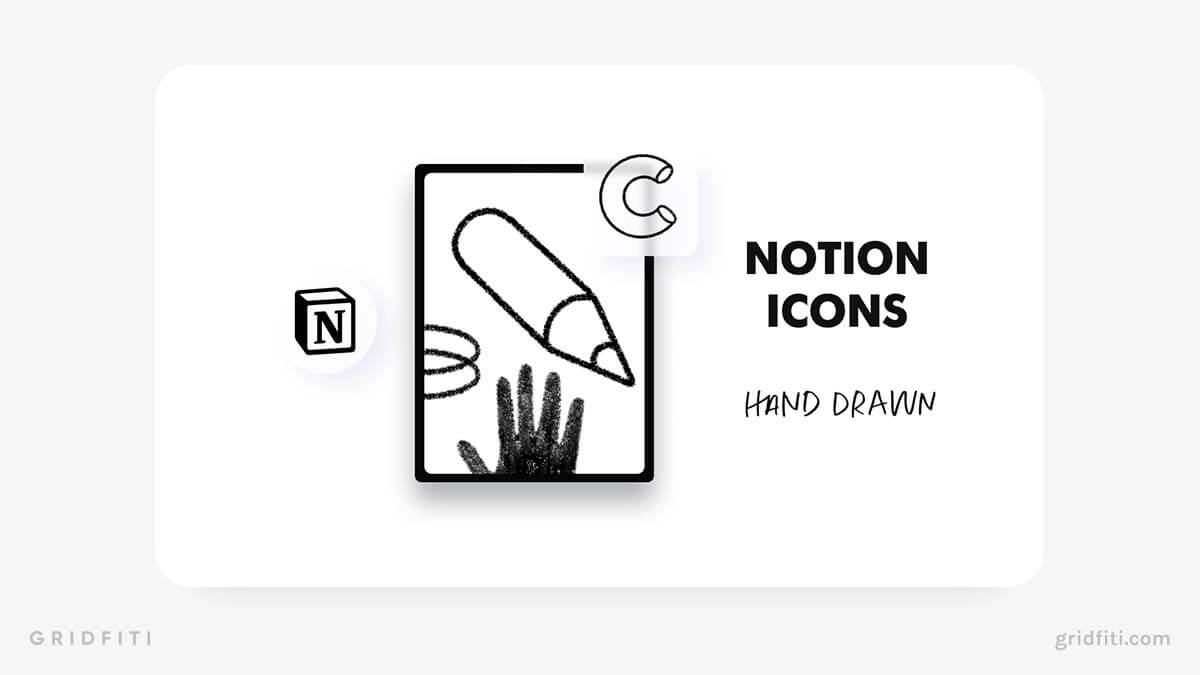 Colorful Doodle Notion Icons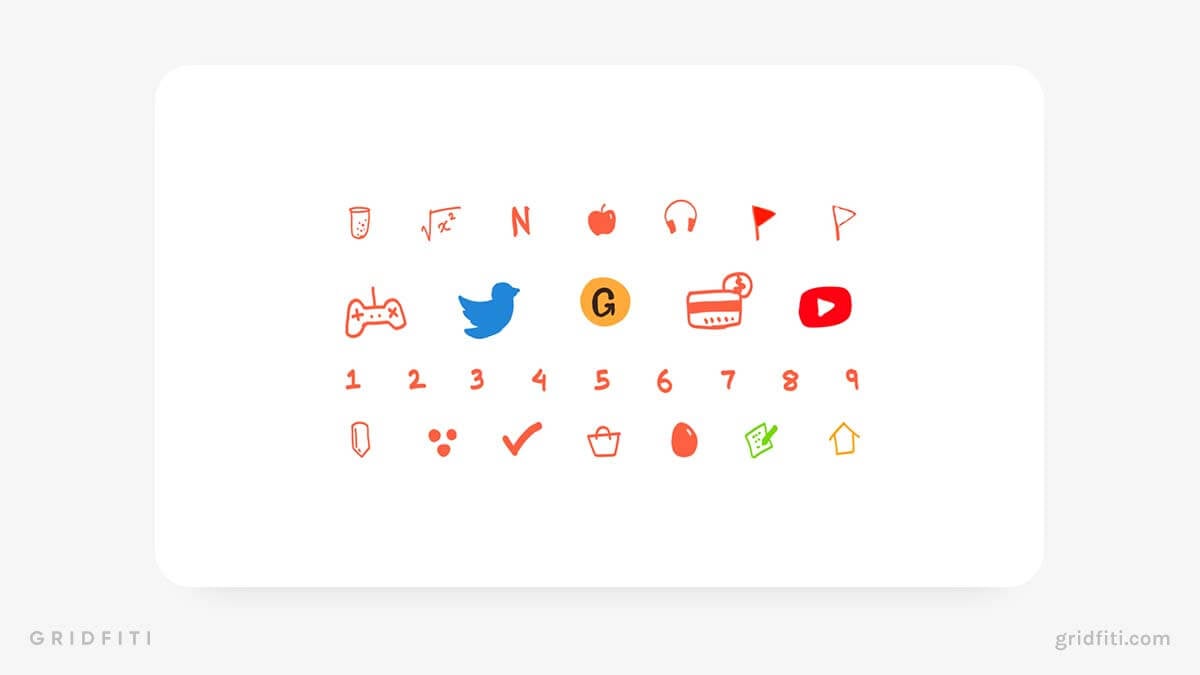 Unique & Animated GIF Notion Icons
We've all seen minimal icons and emoji icons in dozens of Notion setups – but if you're looking to make your workspace stand out a bit more, go for a more unexpected, unique icon set! Whether you want to use dynamic animated GIFs for your icons, or create a theme from a hobby of yours, here's some inspo to get you started.
Hypebeast Sneaker Notion Icons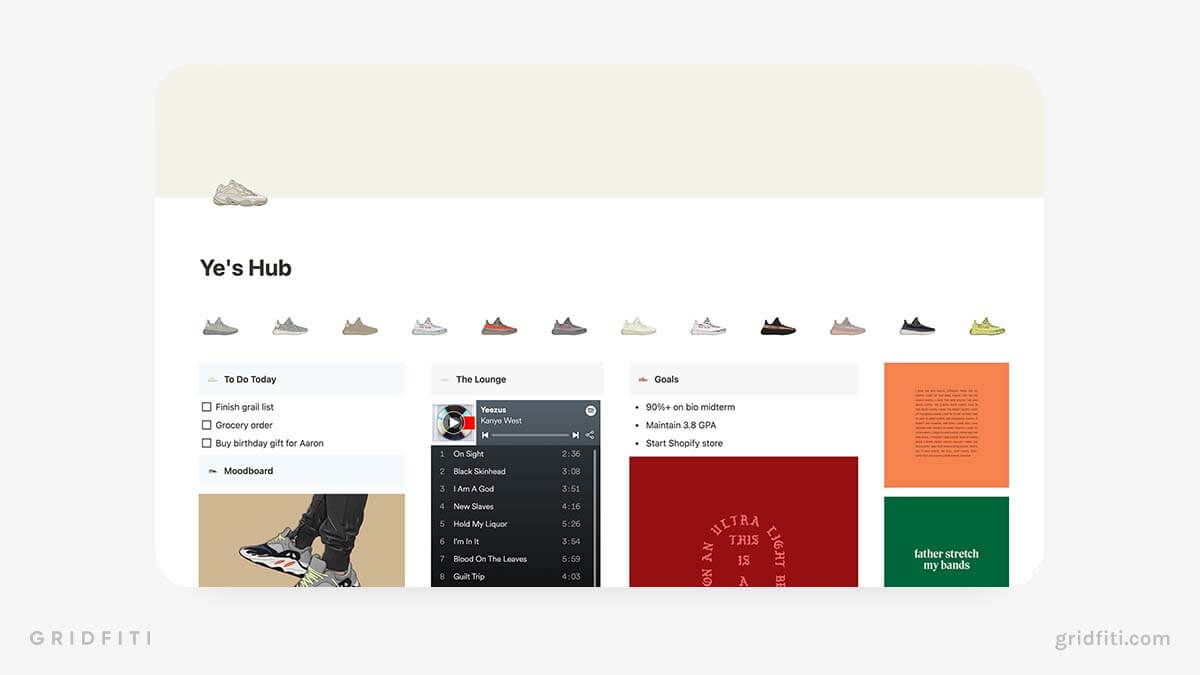 Animated Studio Ghibli Notion Icons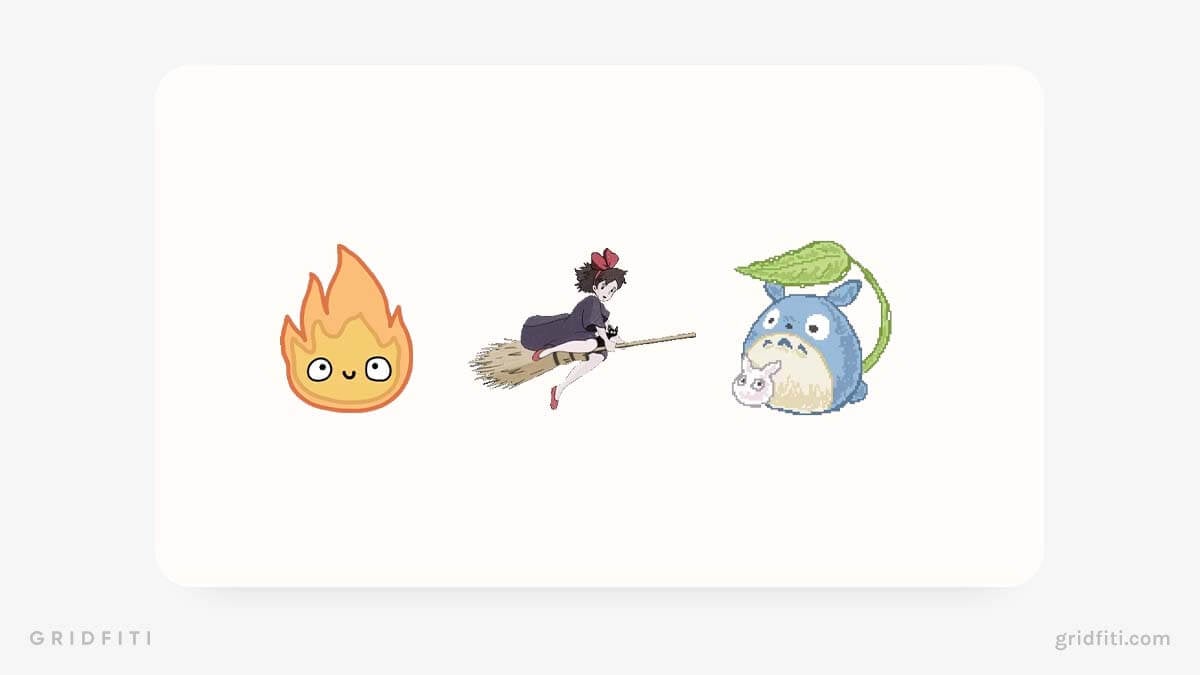 Free Notion Icons
Trying to make your workspace more aesthetic with Notion icons, but not sure what theme to go with? Use a smaller sample icon pack, or a free icons generator to trial what style of visuals you might like!
For more free Notion resources, check out our round-up post featuring the best free Notion templates.
Popsy Icons Sample Pack
Super.so Icons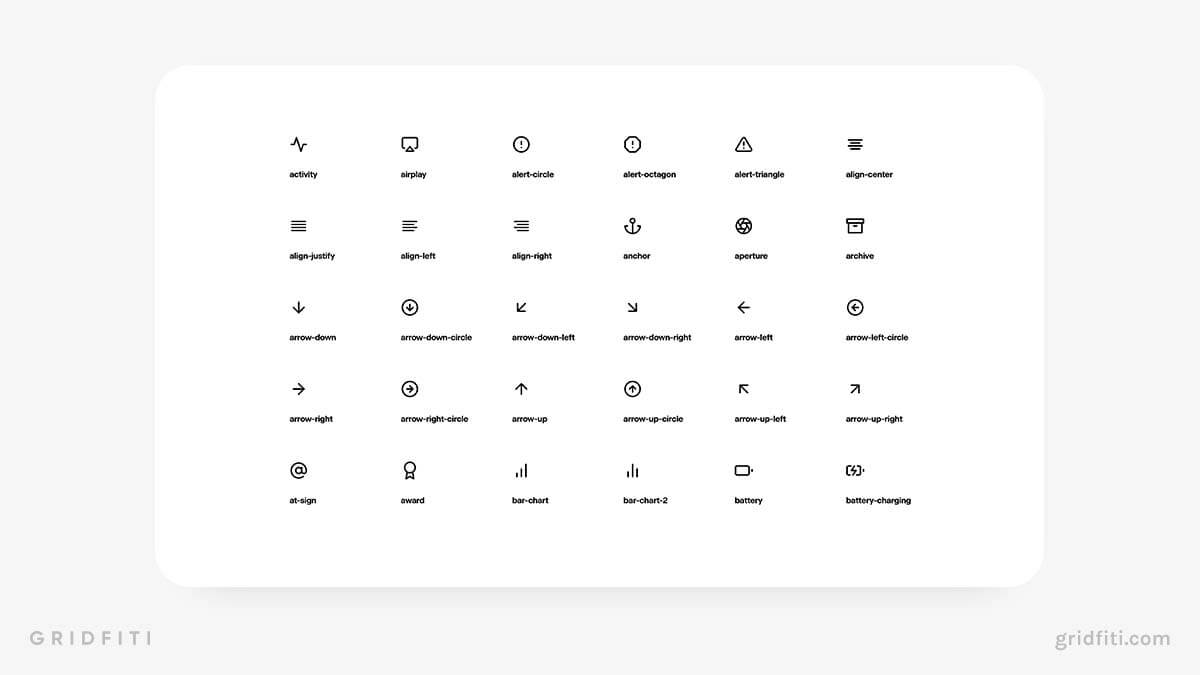 Which set of Notion icons is your favorite? Any other style of icon packs you're looking for? Let us know in the comments below! If you're looking for more Notion ideas, make sure to follow our Notion Pinterest board.
Gridfiti is supported by its audience – when you buy something using the retail links in our posts, we may earn a small commission at no additional cost to you. Read more about our affiliate disclaimer.