Have you been seeing those slick illustrated black and white profile pictures all over Twitter, and wondering why so many people have them? And most importantly, where you could get one yourself?
The community-led app Notion has a signature black and white doodle style illustration, and it's carried into the community of its users – using this style for their personal profile pictures and cover photos.
The minimal hand-drawn profile picture almost feels like a "one of us" statement, repping your love for Notion to the rest of the community.
If you love the app just as much as we do, it's easy to get a personalized Notion avatar for yourself. To help you pick, we've gathered the best Notion avatar illustrators and packs for you to pick from!
Want more Notion templates and tips? Join our mailing list, and check out our several other Notion template round-ups!

Sign up for Notion here! Free for personal use, students, and educators.
Personalized Notion Avatar Profile Picture by Notion Flows
Get a Notion avatar fully personalized to you with a custom Notion vector illustrated to match details of your face to an absolute T. This is the perfect gift for a fellow Notion lover, or for your own social media pages!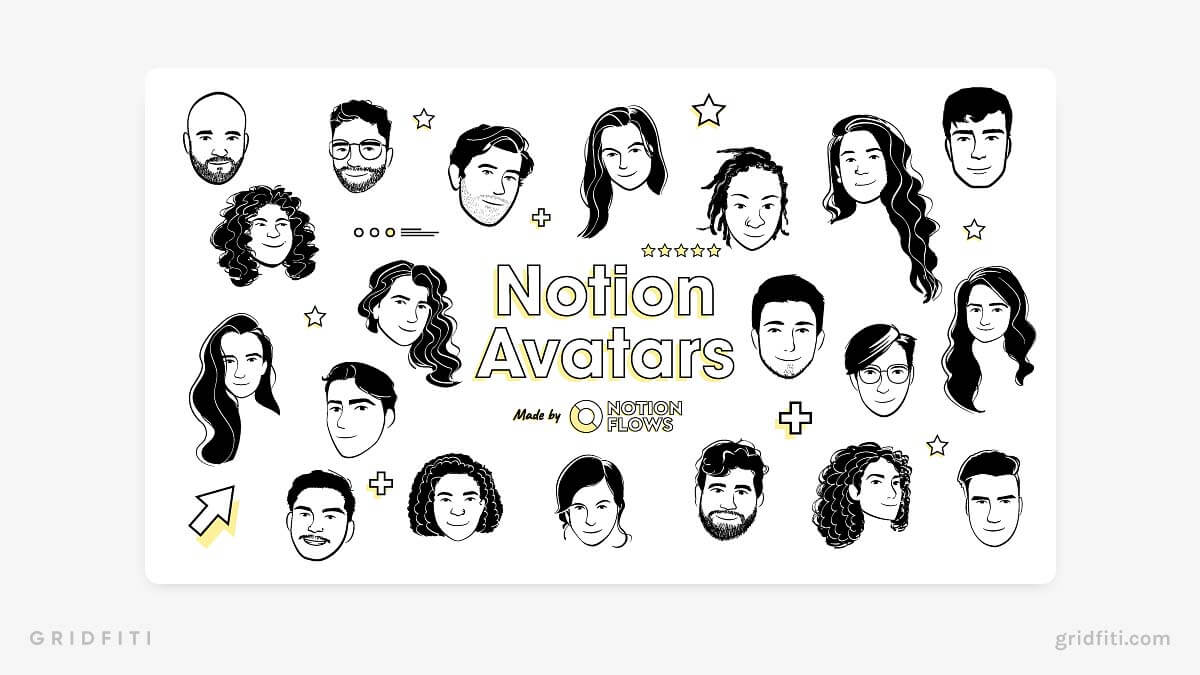 Customized Notion Avatar
Immerse yourself in the Notion community and get a customized Notion avatar created to look exactly like you! Work with Theresa to design a beautiful Notion avatar that suits your style.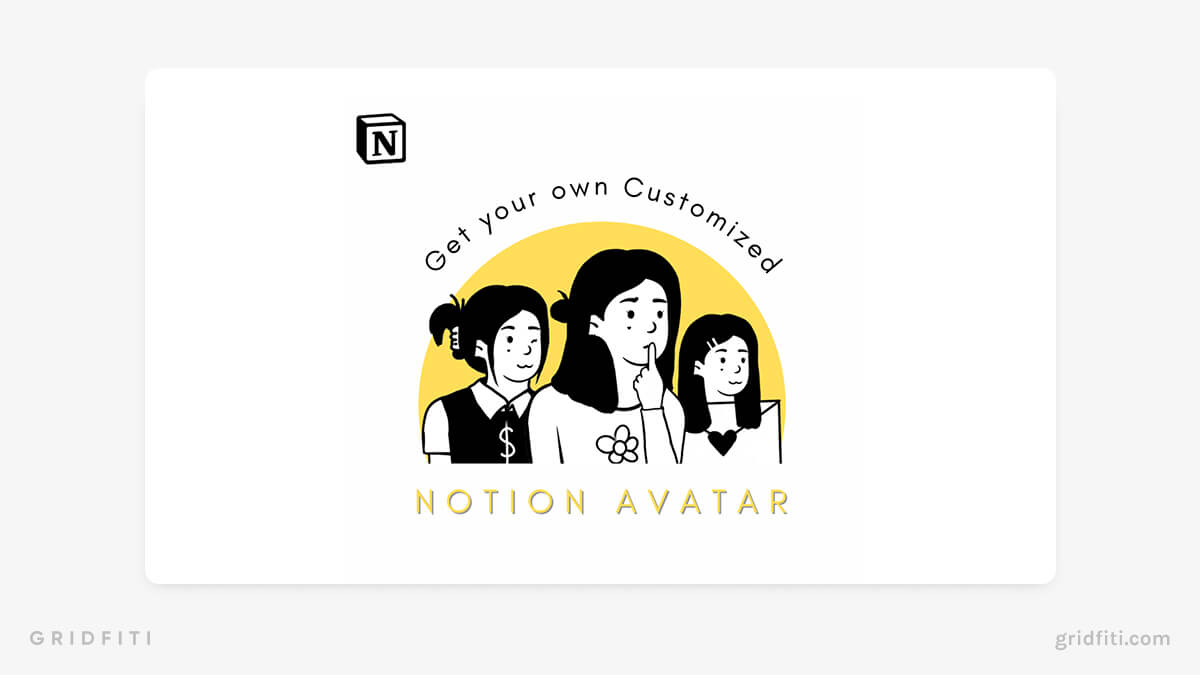 Noto: Minimal Notion Avatar Maker
Create your own minimalist Notion-style avatar with over 200 custom graphics that you can mix and match to easily create the perfect profile picture. Choose from different hairstyles, eyes, and facial expressions – then use Figma or Sketch to bring your combination together!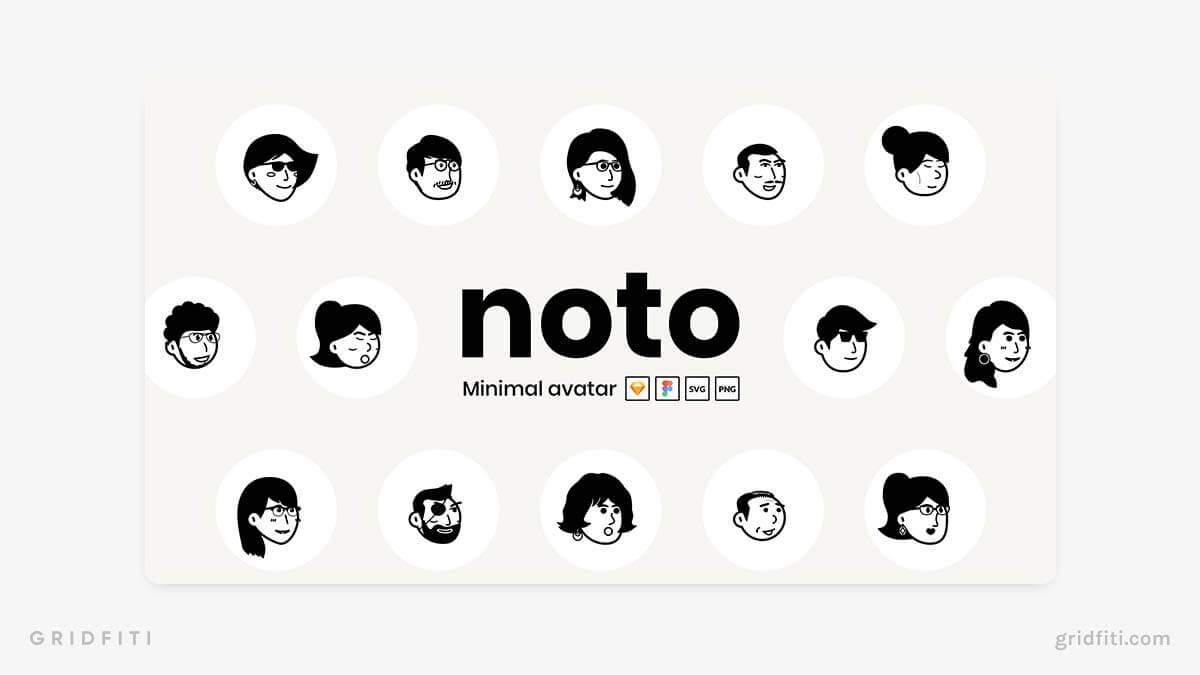 Detailed Notion Avatar Profile Picture
Featuring lighter strokes and more detail, Mounika's custom Notion avatars encompass your lifestyle and self-expression – incorporating poses, special characteristics, clothing, and accessories.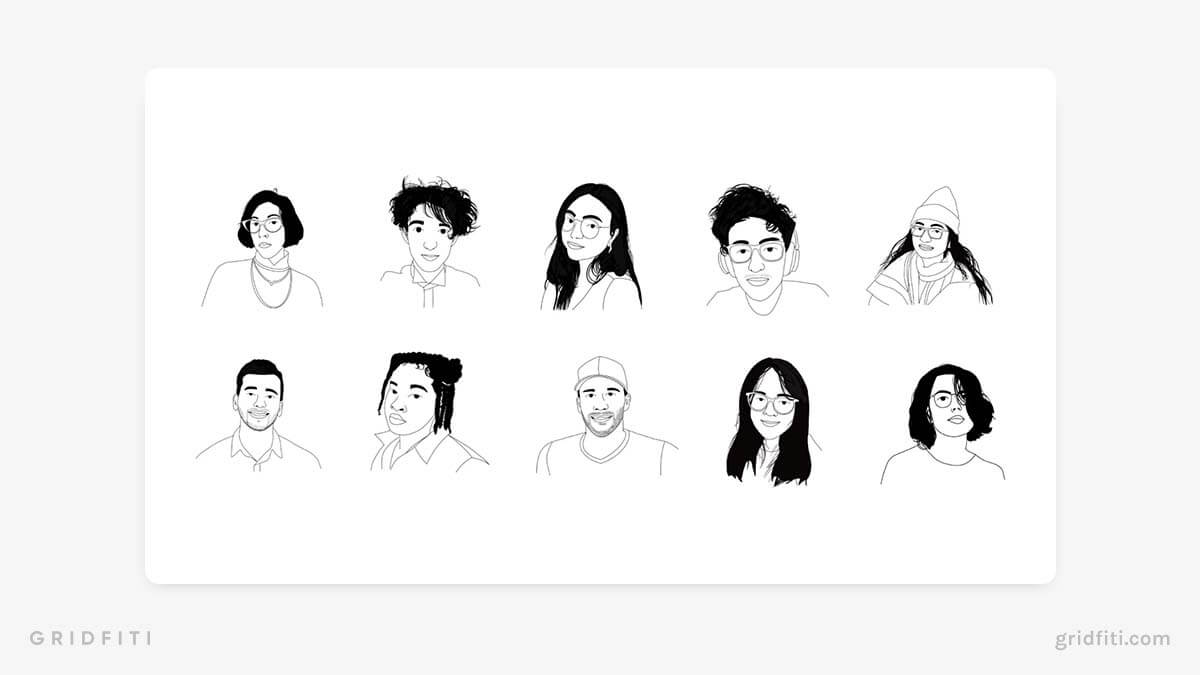 Notion Doodle Avatar PFP & Website Pack
A doodle avatar and a Notion website template in a pack – perfect for anybody looking to step up their online presence! Create an online resume in Notion form complete with an iconic illustrated doodle headshot.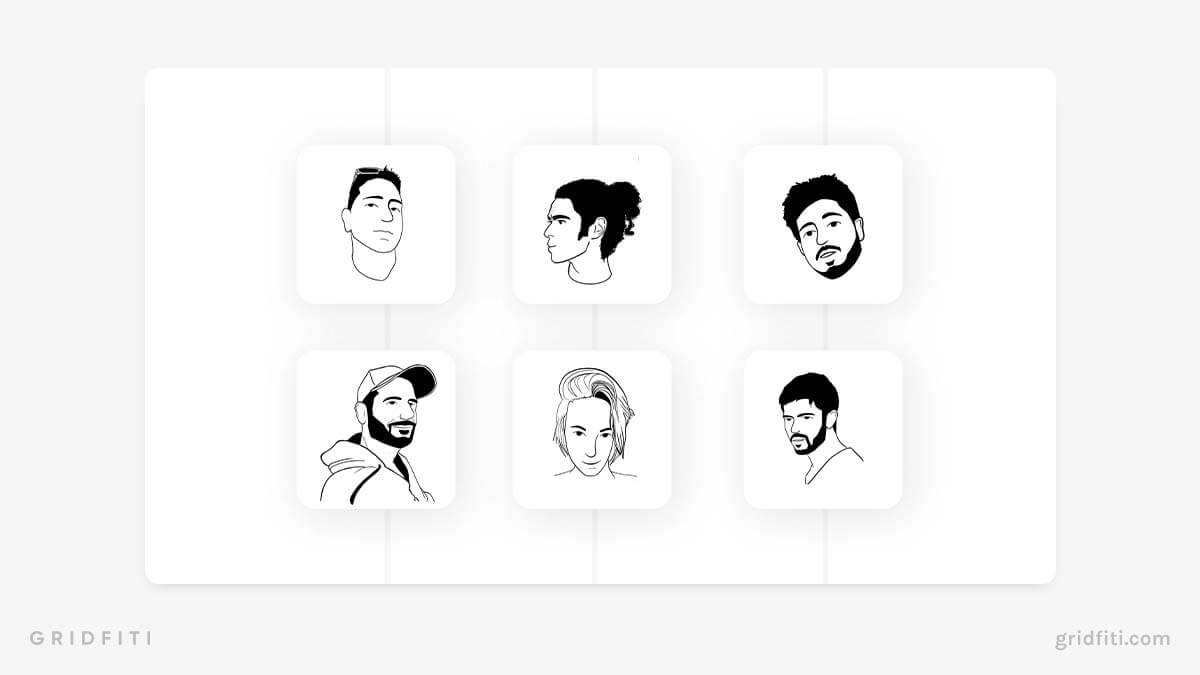 Artistic Notion-Style Avatar
Add accessories and props to truly make your Notion avatar reflective of who you are! With a Notion style avatar from Becky, you'll be able to add your favorite pair of glasses or sunglasses, incorporate your furry friends, jewelry, and more! You can even add colorful accents if you'd like to break from the typical Notion avatar style.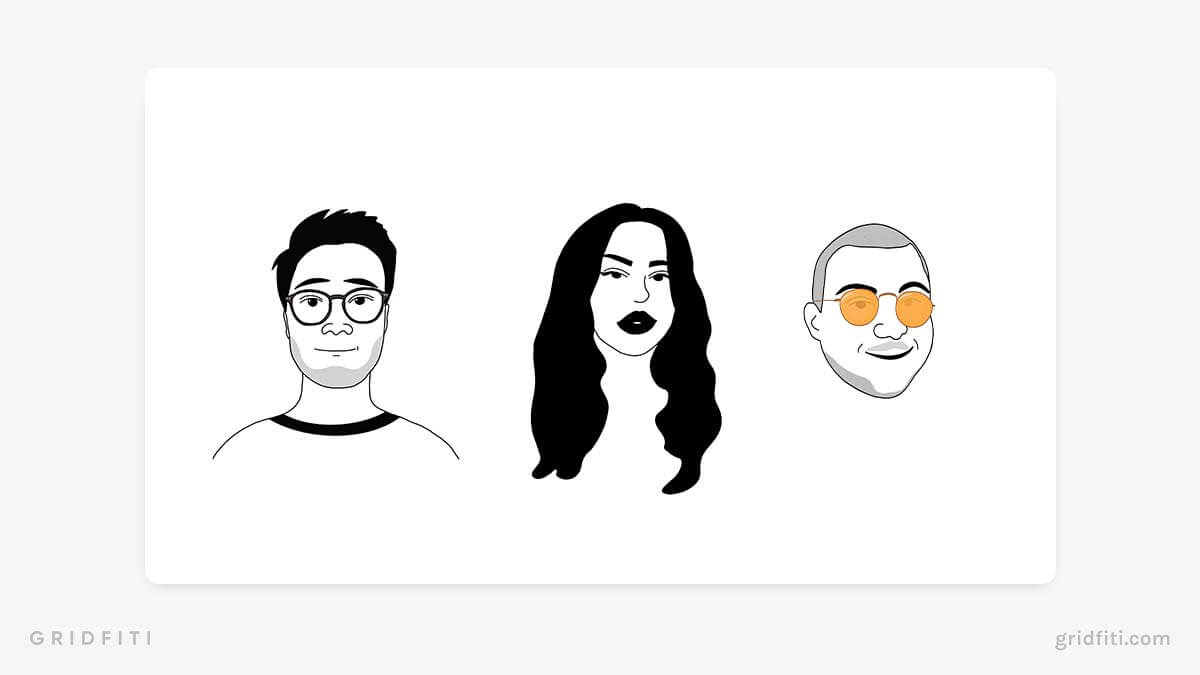 Which custom Notion avatar designs do you like the most? Any other Notion avatar designers you think should be included in the round-up? Let us know in the comments below!
Gridfiti is supported by its audience – when you buy something using the retail links in our posts, we may earn a small commission at no additional cost to you. Read more about our affiliate disclaimer.