Nowadays, it's easier than ever to create your own website – you don't even need to know how to code. It's even easier when you're able to simply replicate a pre-made website template and customize it to your liking.
With a Notion website template, you can create a business or personal website in a few easy steps. To get you started, here are some of the best Notion website templates and site builders available!
Want more Notion templates and ideas? Join our Notion mailing list! 📮
Notion Personal Website Template
Looking to create a simple website to showcase yourself along with your work? Check out this simple Notion personal website template that allows you to add a homepage, about section, blog page, project page, and more!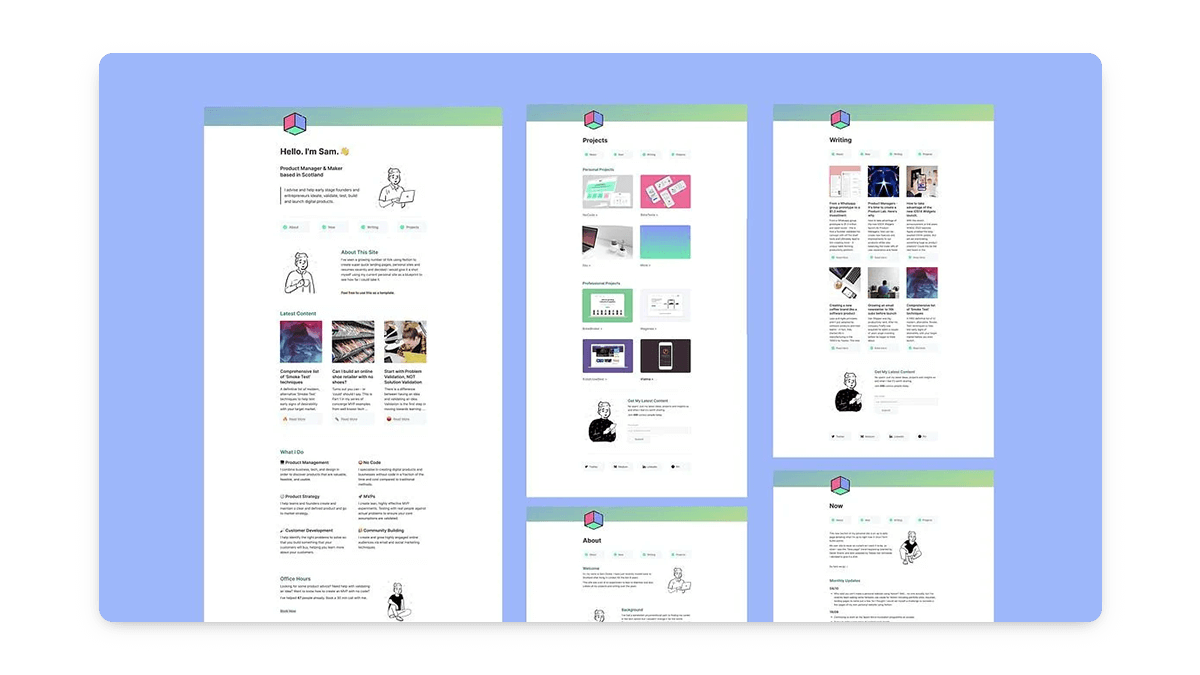 Minimal Notion Website Template
For a more understated look, use this minimalist Notion website template that resembles a modern resume template. A minimalist site with lots of airy whitespace will keep the focus on you and your work!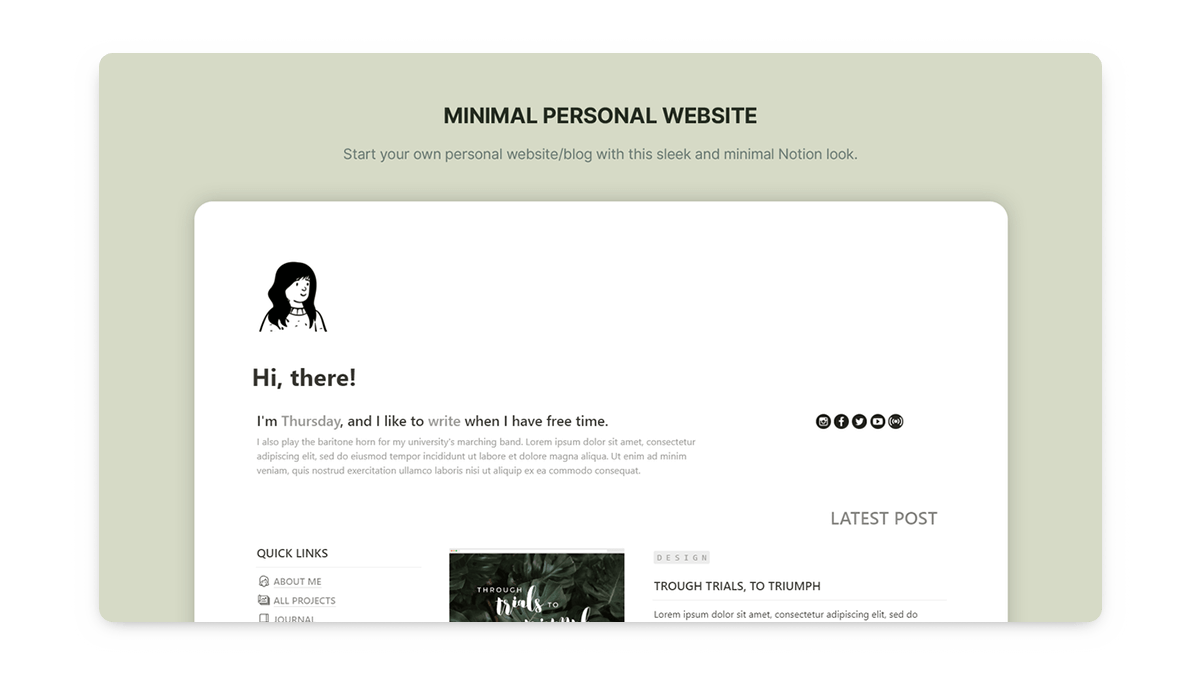 Aesthetic Notion Portfolio Website Template
Cy is a Notion portfolio website template that uses a beautiful serif typeface, aesthetic colors, and a clean website layout to display your favorite projects and visuals. It also includes a robust blog template to journal and share your thoughts with the world.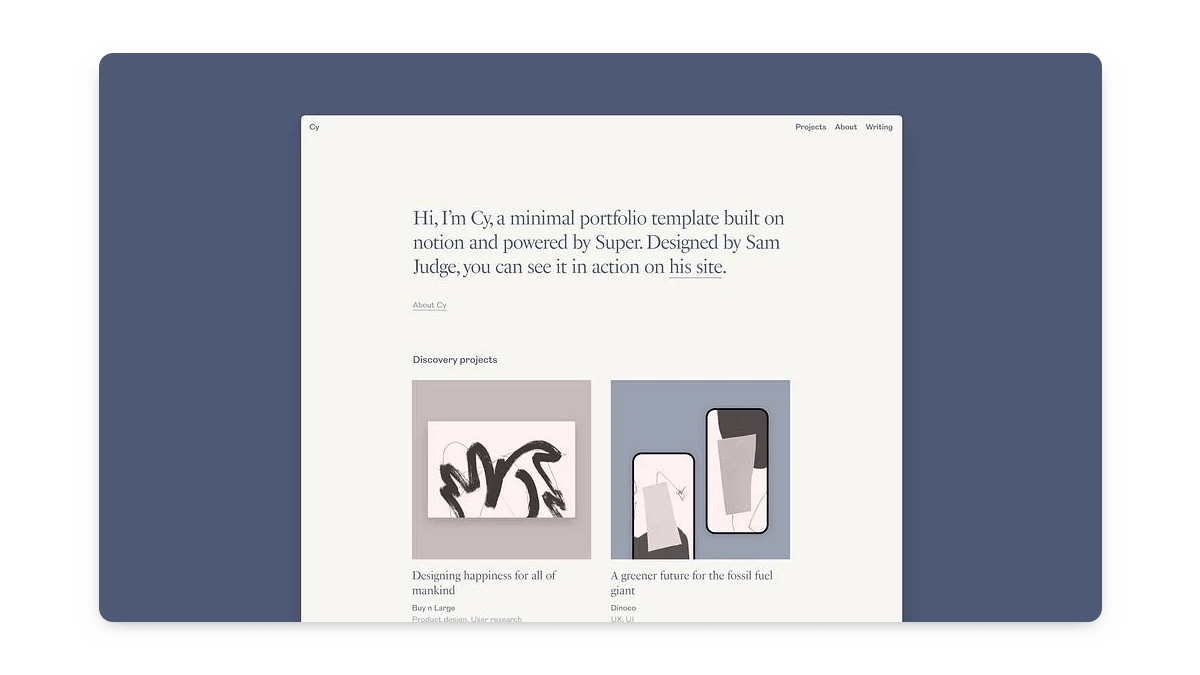 Super – Notion Website Builder
If you're looking to take your website seriously and build it in a way where you can customize your URLs, optimize for SEO, increase site speed, and more – then Super is the way to go. Check out all of the amazing websites built on Super from the showcase navigation tab and start building your own website, whether for personal or business use.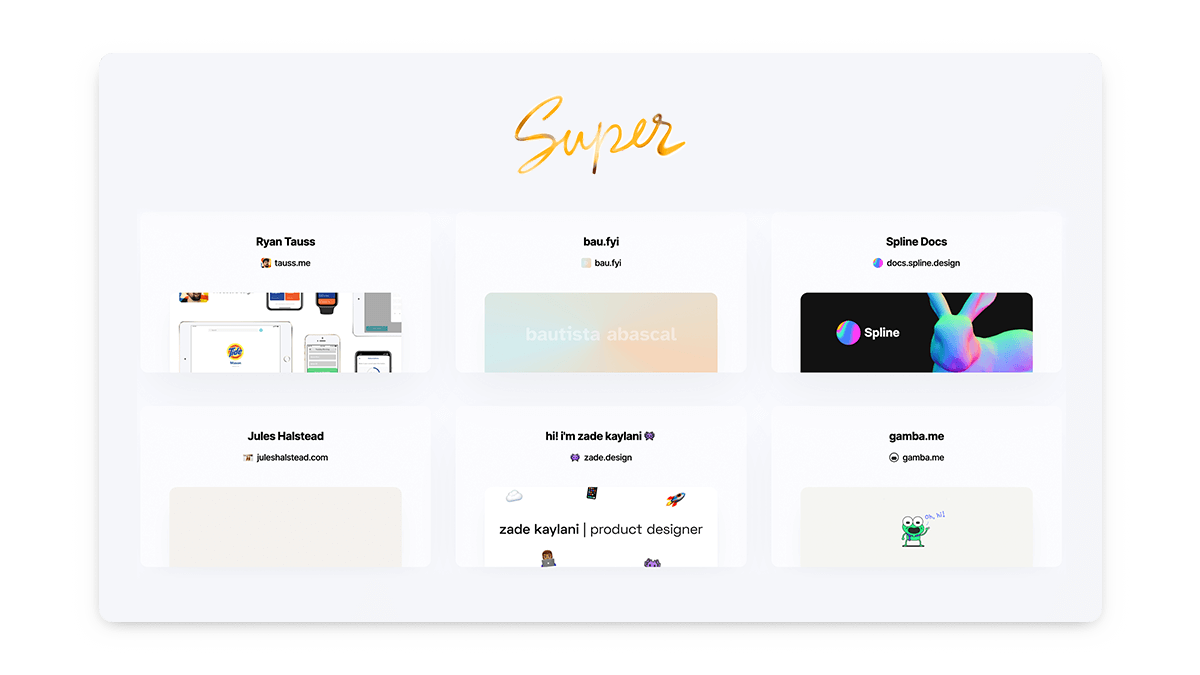 Fruition – Custom Notion Website
A free and open source toolkit to build a website with Notion. If you're looking to bootstrap your site, you can use Fruition to build your site and optimize it with pleasing URLs. It takes a bit more time to set-up, but it's completely free!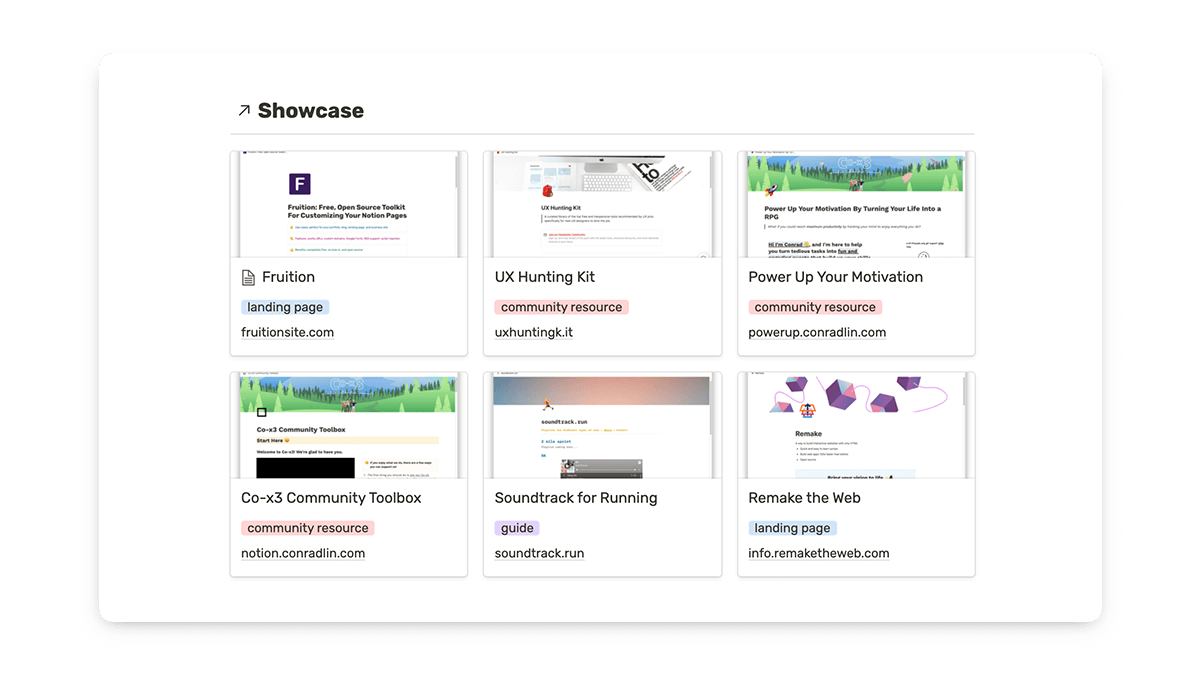 Have any other suggestions for great Notion website templates to use? Let us know down in the comments below!
Gridfiti is supported by its audience – when you buy something using the retail links in our posts, we may earn a small commission at no additional cost to you. We only recommend products we would use ourselves and recommend to our friends and family. Read more about our affiliate disclaimer.