Every productivity app claims they're the one and only you need with their one-size-fits-all solutions. Usually this isn't true, but with Notion, you truly have an all-in-one experience that combines every tool you need to accomplish anything.
The cool part about Notion is that you're not limited to a fixed template. You can customize and modify your workspace to fit your needs, but also personalize your setup to your own liking.
If you're new to Notion, or just looking for more layout ideas to better accomplish your day-to-day goals, here is our roundup of the best Notion setup templates for personal use, freelancers, and business.
If you're looking for even more Notion setups, check out our roundup of our favorite aesthetic Notion templates. Looking for Notion icons to complement your setup? Check out our Notion icons roundup – with packs ranging from colorful, to minimalist, and beyond.

Want the latest Notion templates straight to your inbox? Join our Notion email list to be the first to know about any new Notion updates and templates we release 📮
Notion Productivity Setups & Personal Trackers
Organize your life and track your personal goals easily with these Notion productivity setups. With the right setup, you'll be able to manage tasks, stay up-to-date with personal and financial investments and make sure that you're hitting every goal that you're setting.
The Focused Mind – Productivity Notion Setup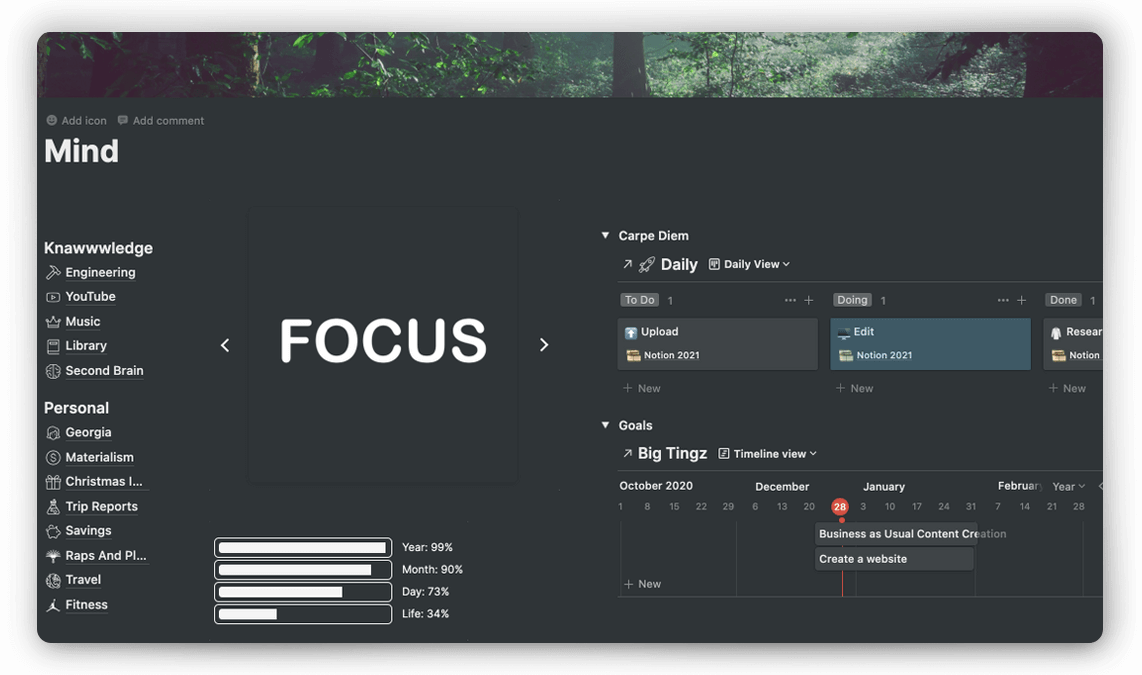 The Bulletproof Notion Workspace
Template Available Here | Bundle Available Here Use code GRIDFITI for $50 off!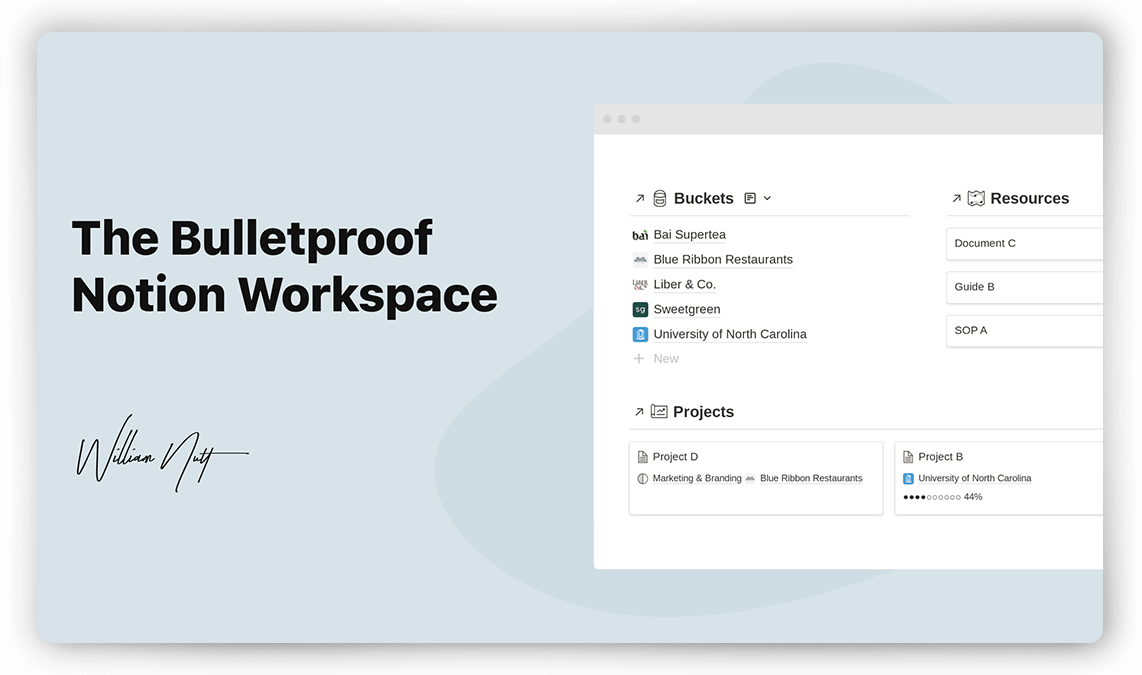 Notion Templates for Goal Setting & Big Picture Planning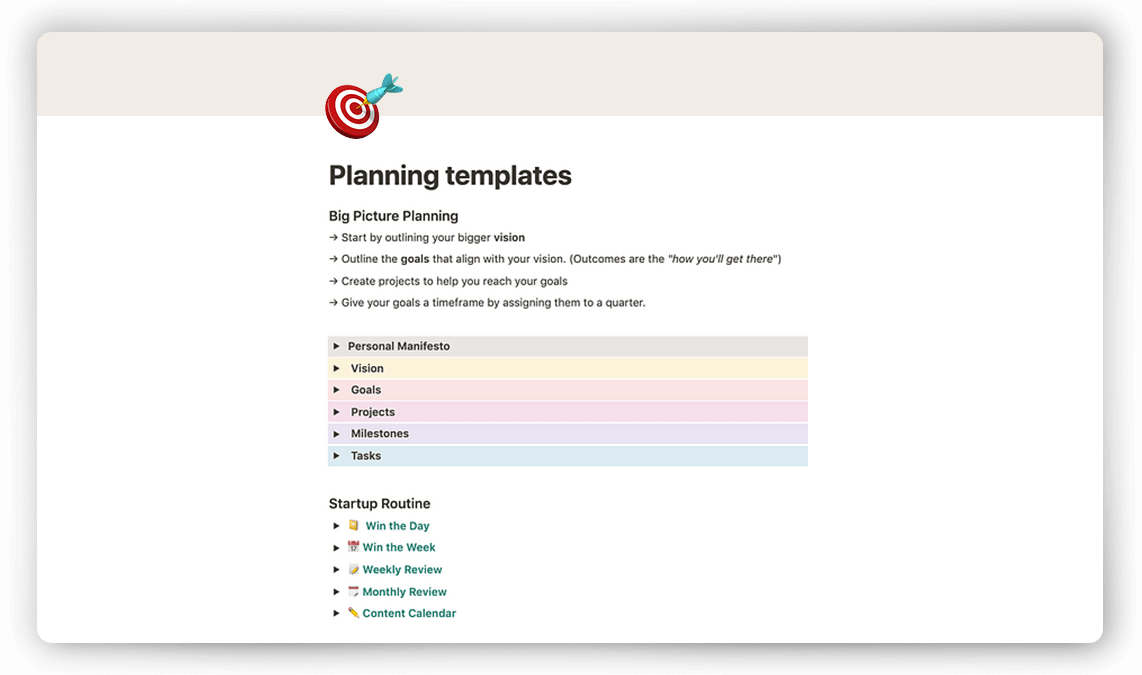 GroovyWink's Notion Habit Tracker and Mini Course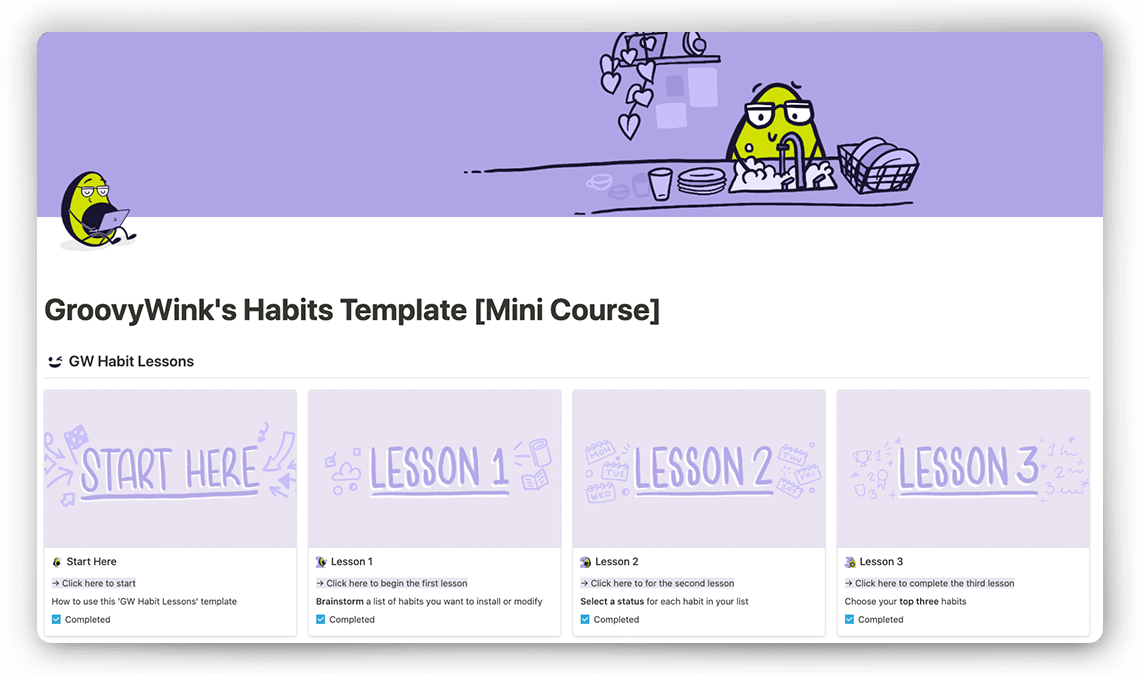 The All-In-One Personal HQ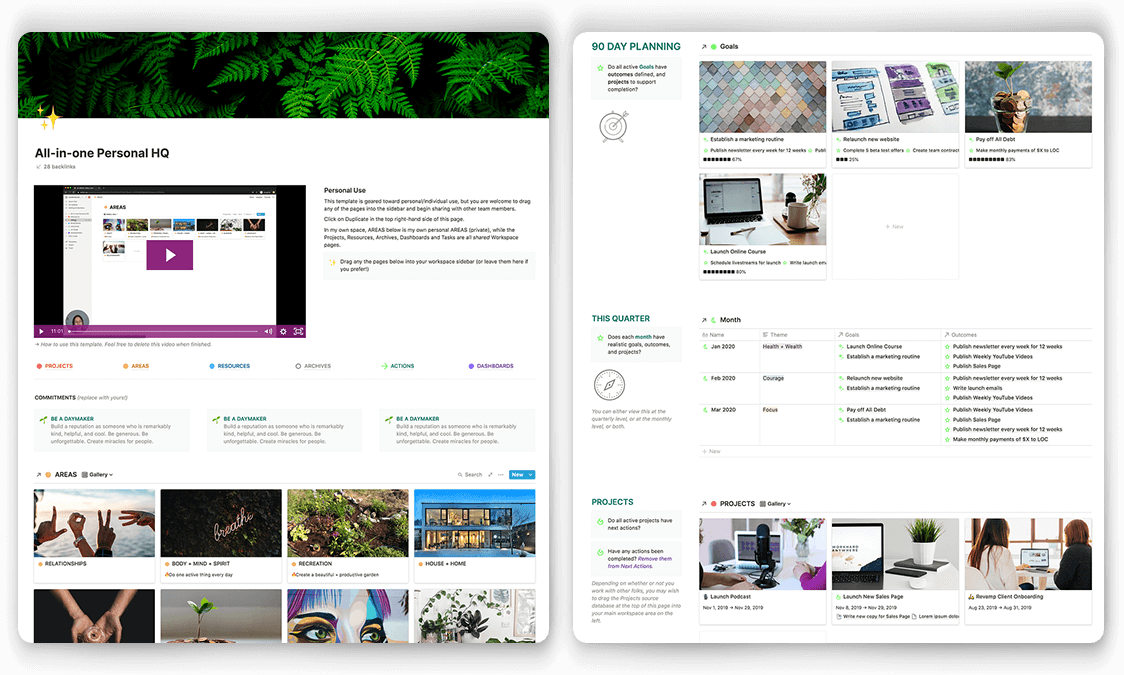 Business Templates for Freelancers & Companies
Running your own business is a never-ending task with several moving parts – but an organized workspace can help you to tackle your day-to-day much more efficiently. With Notion templates for business, you'll be able to properly oversee all aspects of your company, and execute on ideas and tasks faster. Heck, if you're starting a new business, you can even use a Notion template to help you map out your business model.
Notion E-Commerce Business Kit (30+ Templates)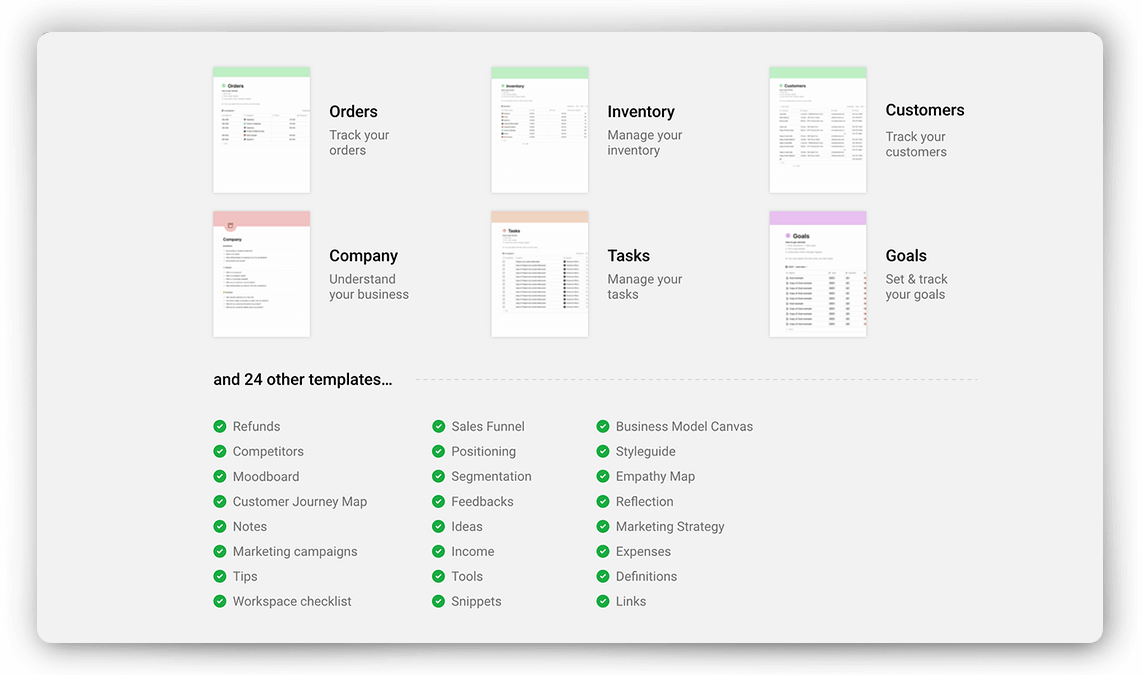 Print on Demand Store OS for Shopify & Product Businesses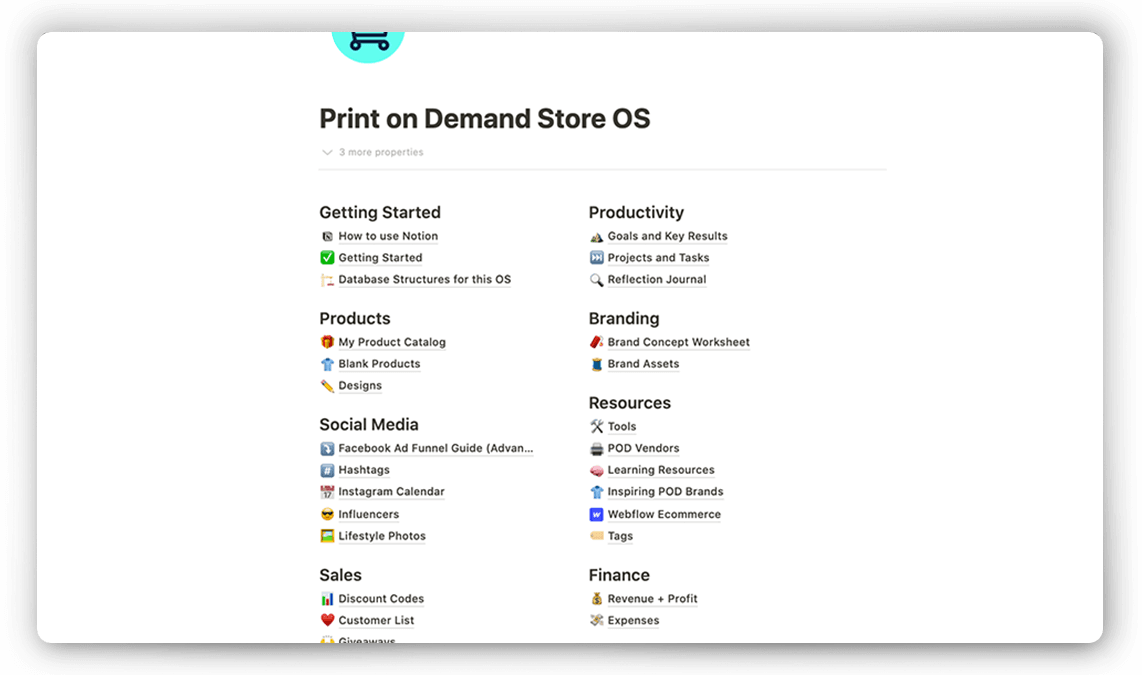 Entrepreneur OS – 50+ Templates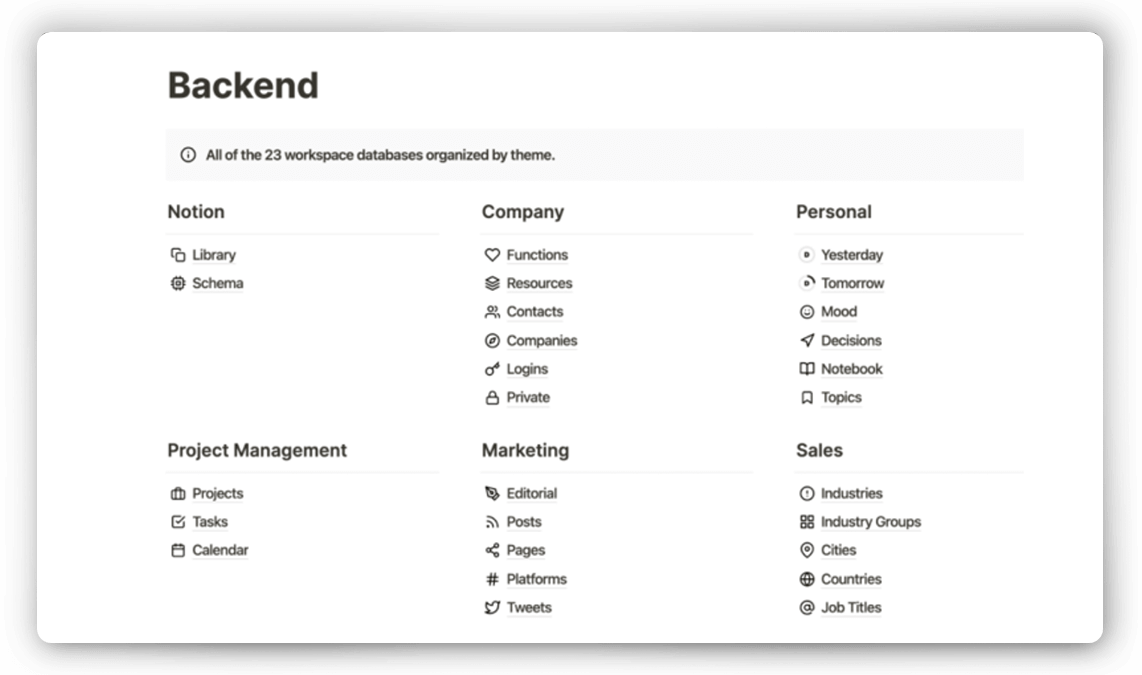 Notion Pack – Freelancer Templates & Resources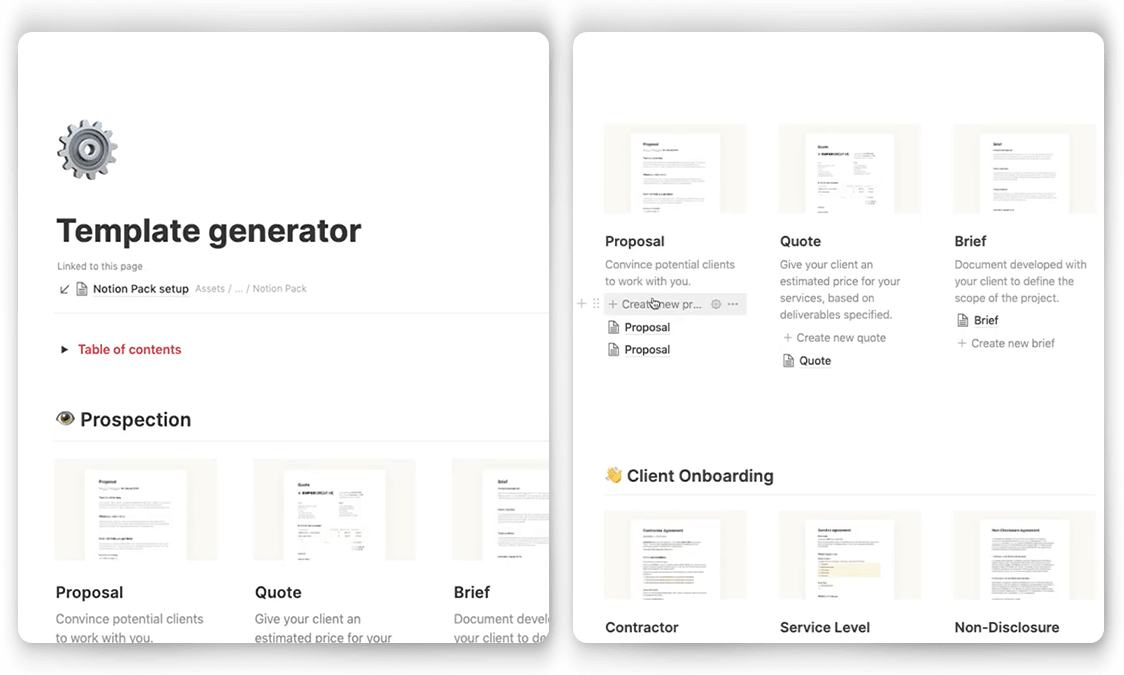 "Optemization" Sales Workflow for Freelancing, Consulting & Client Services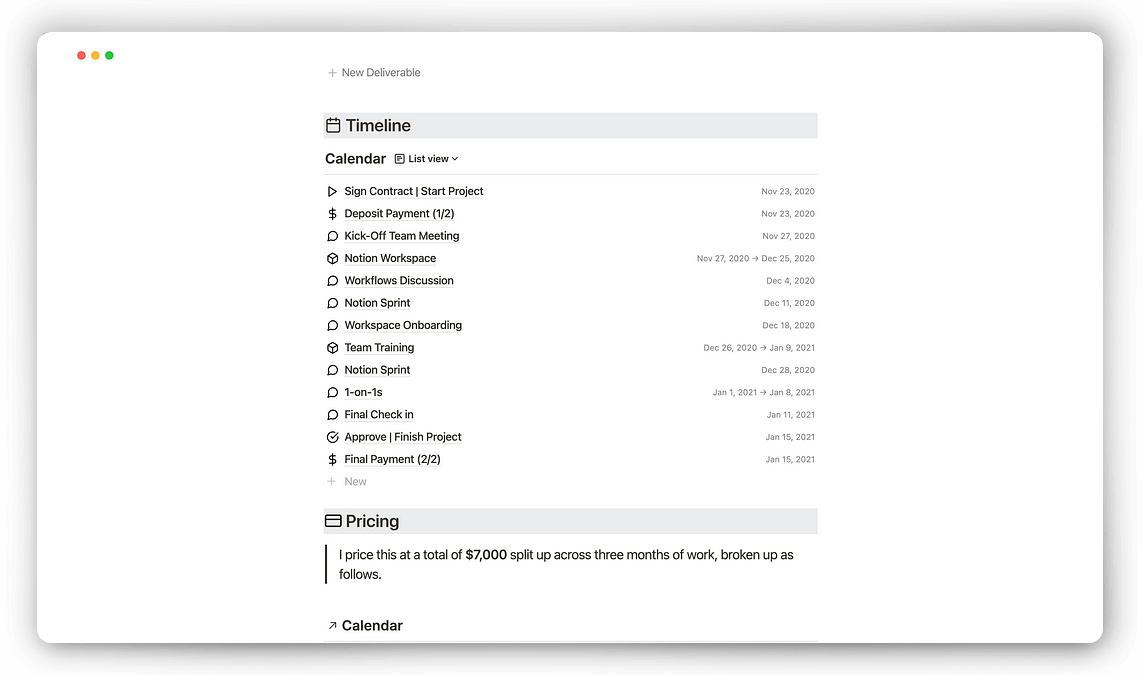 Startup Growth Kit Template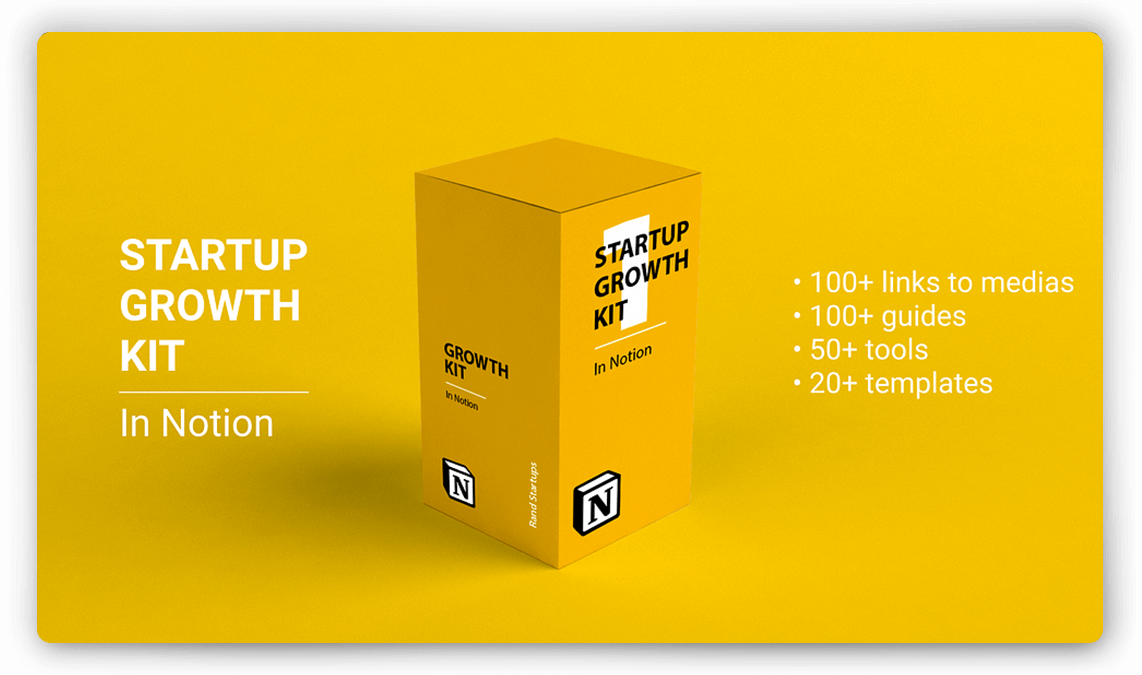 Notion Bullet Journals & Note-taking
Whether you want to reflect on your day, or take notes for your last meeting or lecture, here are some Notion bullet journal templates you can easily use to get started.
Happiness Bar Gratitude Journal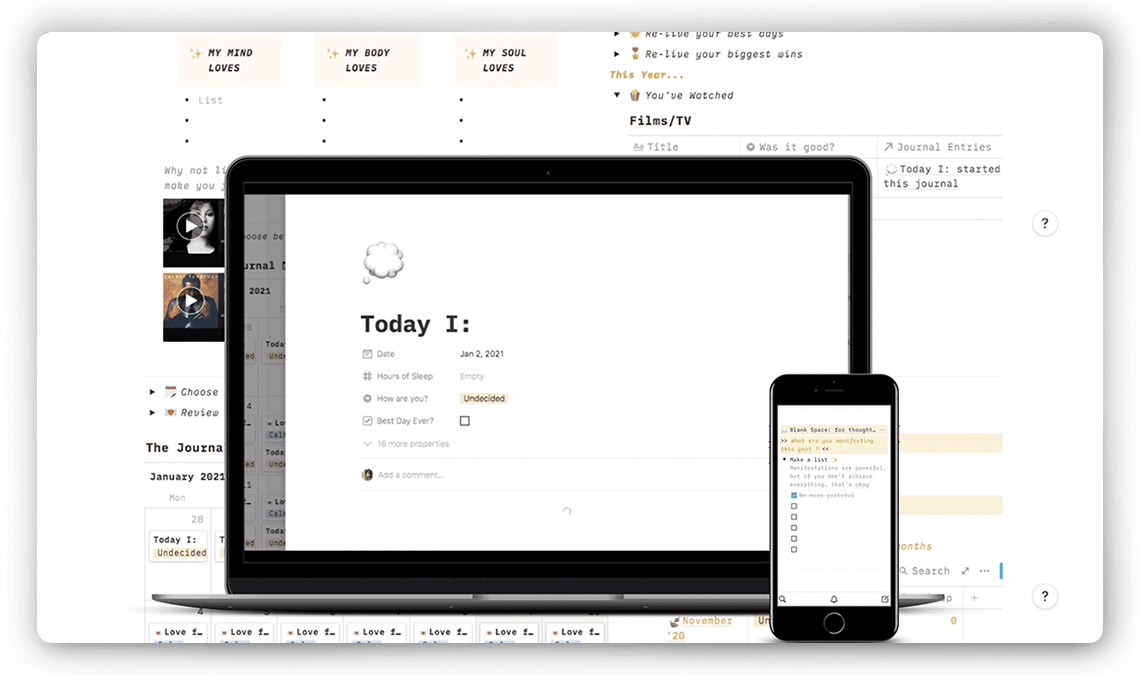 Personal Finance Tracker for Notion
Keep your finances in check and beautiful in Notion. From income tracking, to expense tracking, spending categories, and more – you'll never have pesky subscriptions pile up again.
Notion Expense Dashboard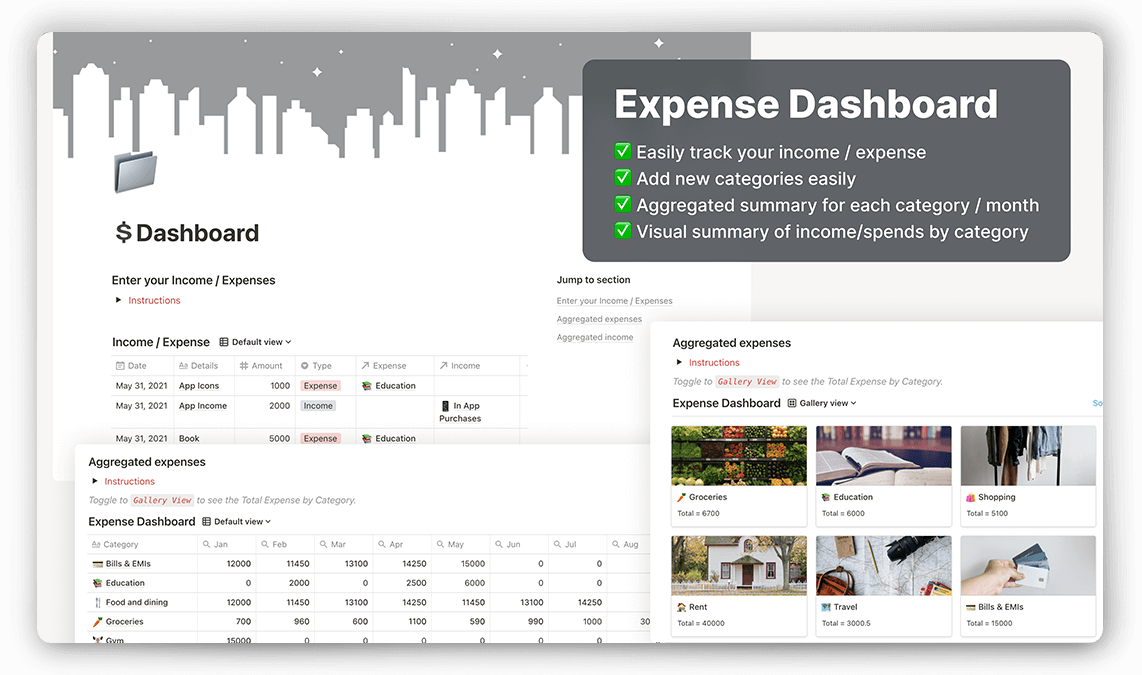 Notion Finance Tracker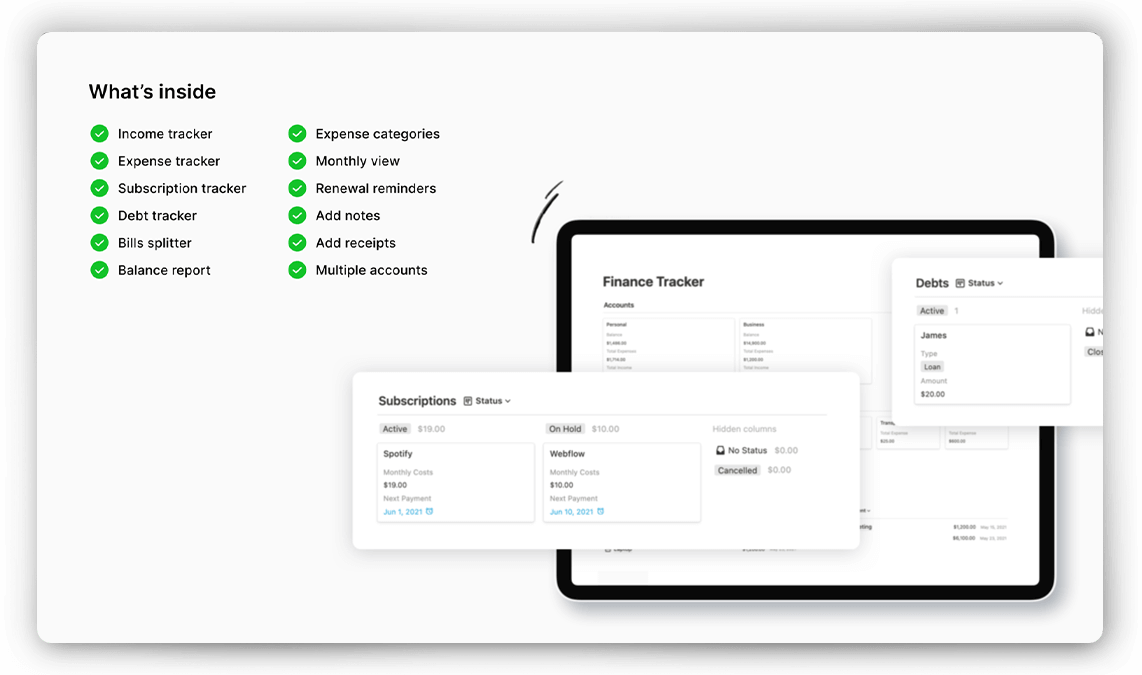 Notion To Do Lists & Recurring Tasks Templates
Get sh*t done and get your life together, using Notion to-do lists to manage new and recurring tasks. The most simple tasks can easily be forgotten, and crossing off items on your digital dashboard just hits different. Here are some of the best Notion to-do list setups you should use.
Notion Planner – Simple Monthly, Weekly, Daily To-Do List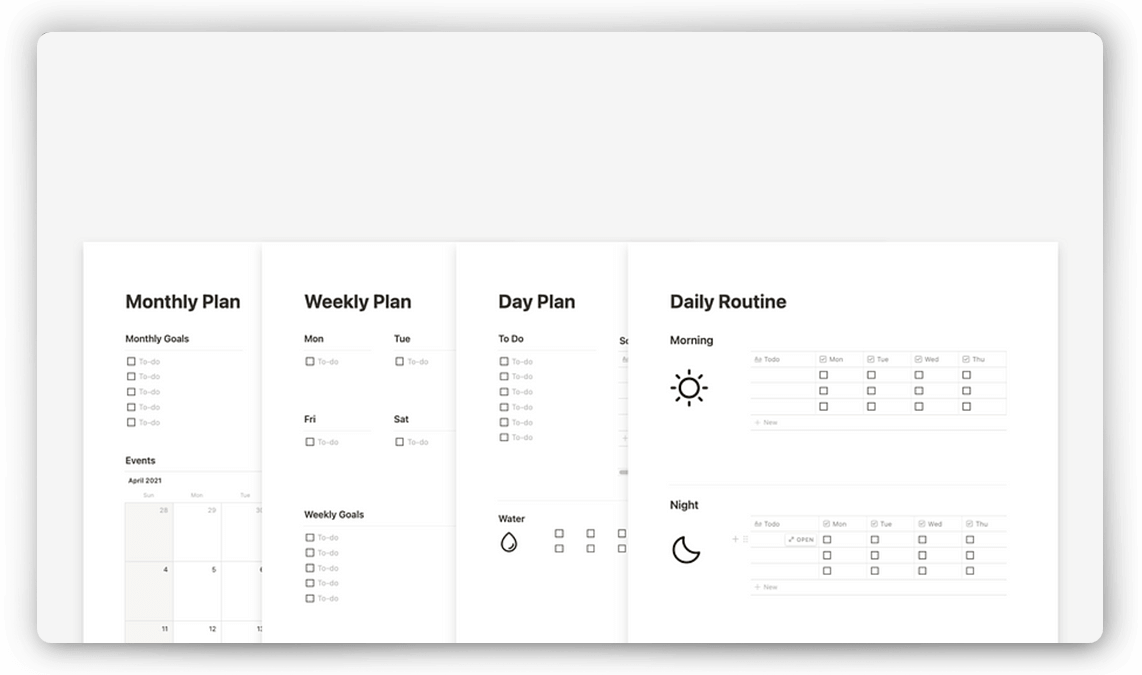 Dotion Smart To-Do List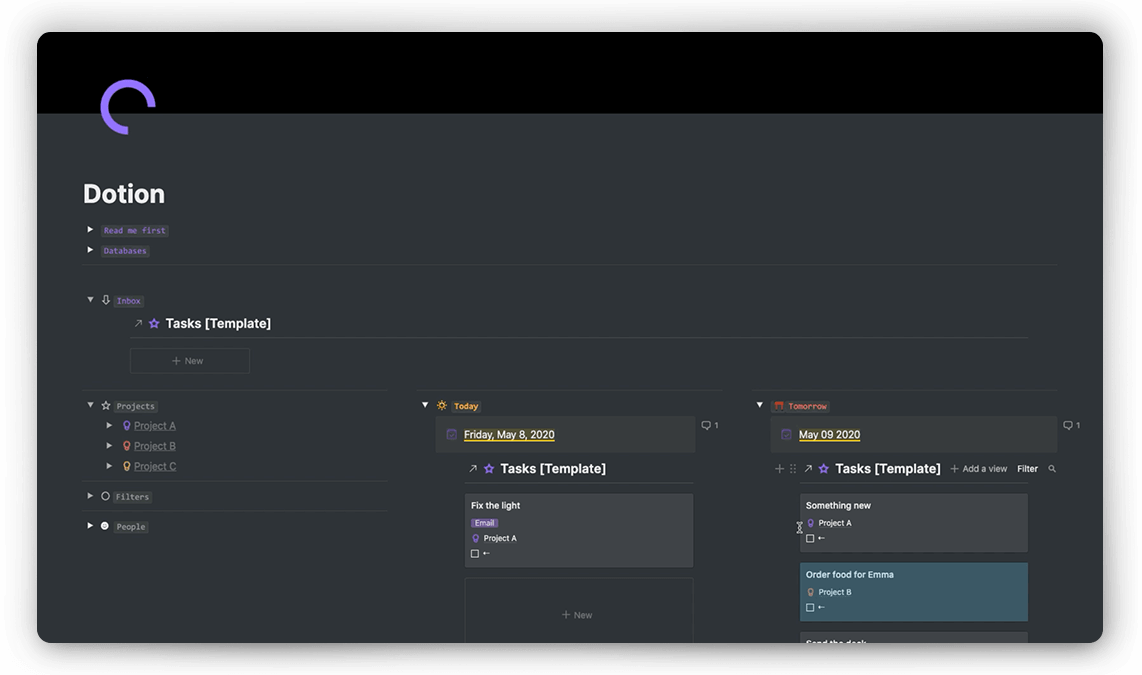 Travel List Template
Exploring a new country or city is exciting, but it can also be intimidating without proper planning. Having an itinerary built out before traveling will help you make the most out of your time there, making sure not a minute is wasted.
The Ultimate Travel Planner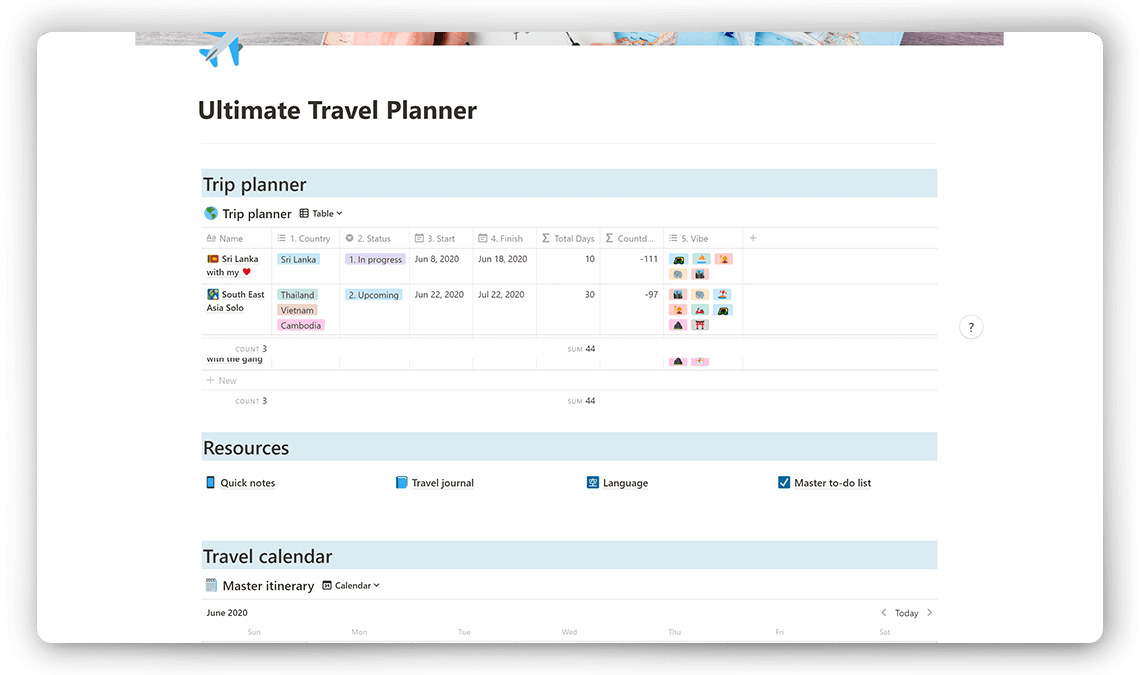 Designer Templates
Whether you want to show off your portfolio, streamline building a design system for your client, or organize your user research – these Notion templates custom-made for designers are a game changer to anyone's workflow.
Notion Design System Template Pack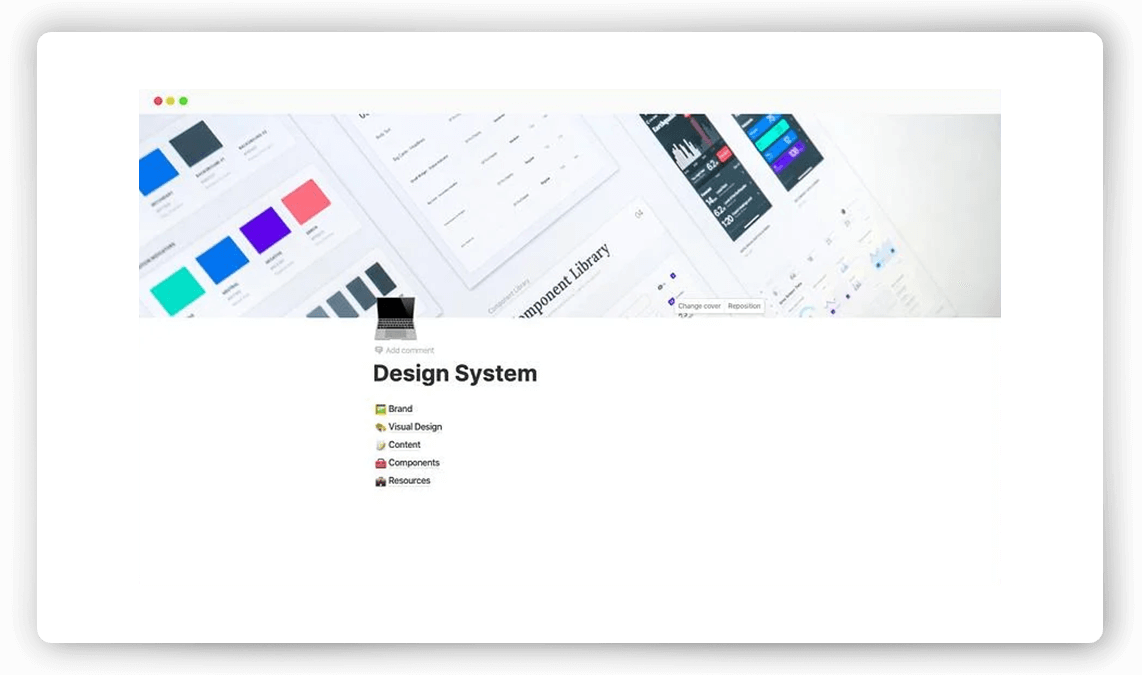 Notion Product Design Portfolio Template Pack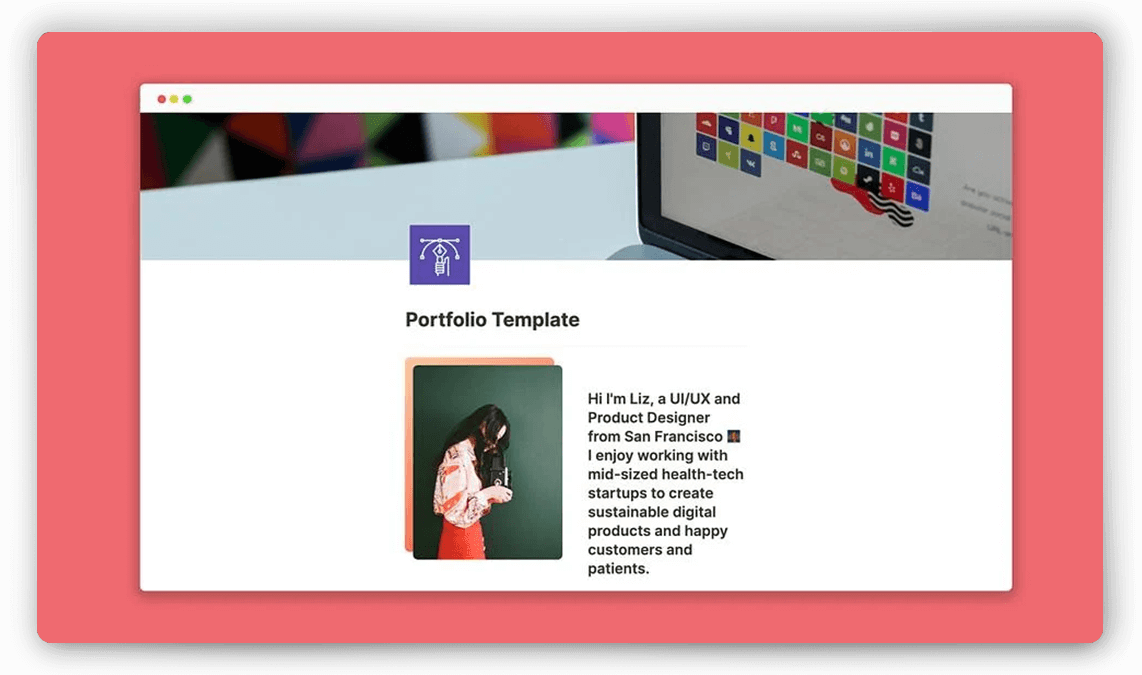 Notion Templates for Product Designers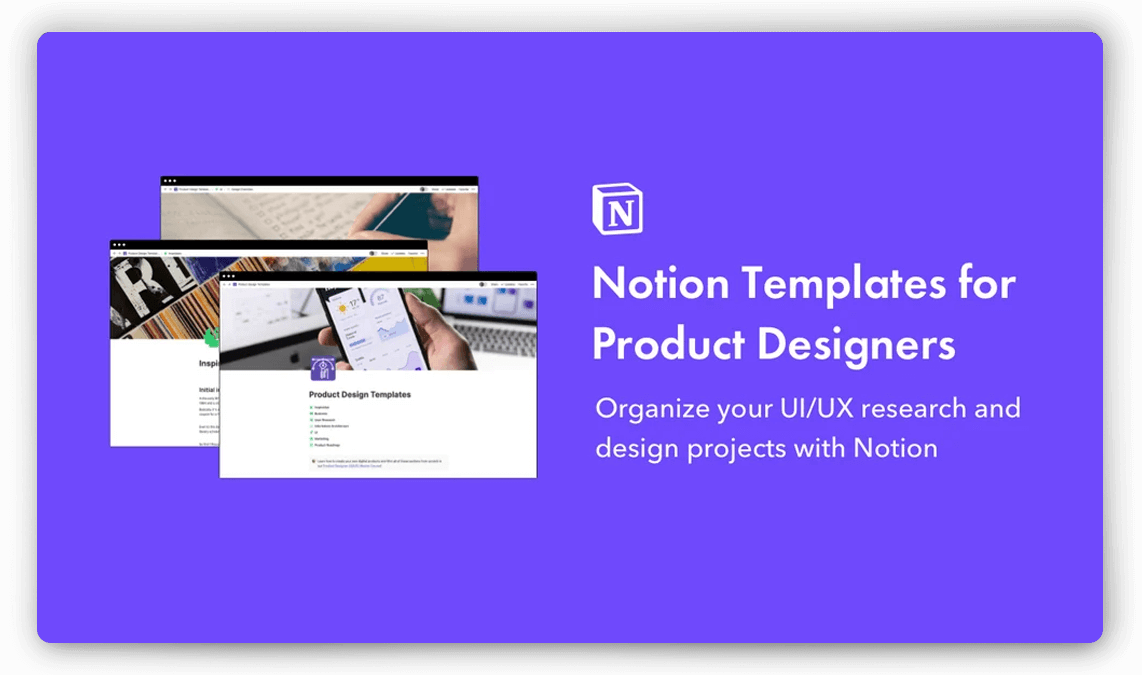 Webflow Workflow Super Mega Pack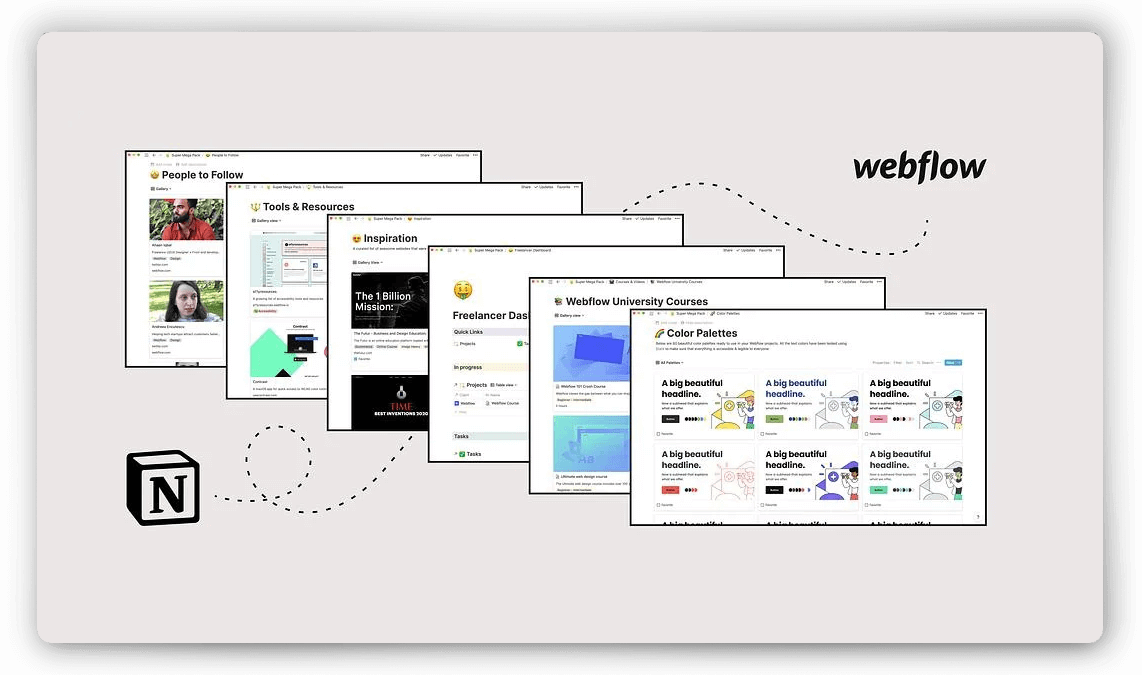 Grocery List Template
Never leave the store again second-guessing whether you got everything on your list. Use a Notion grocery list template to help you organize your recipes and shopping list, which you can easily access on mobile while at the store!
Recipe & Grocery Shopping List Manager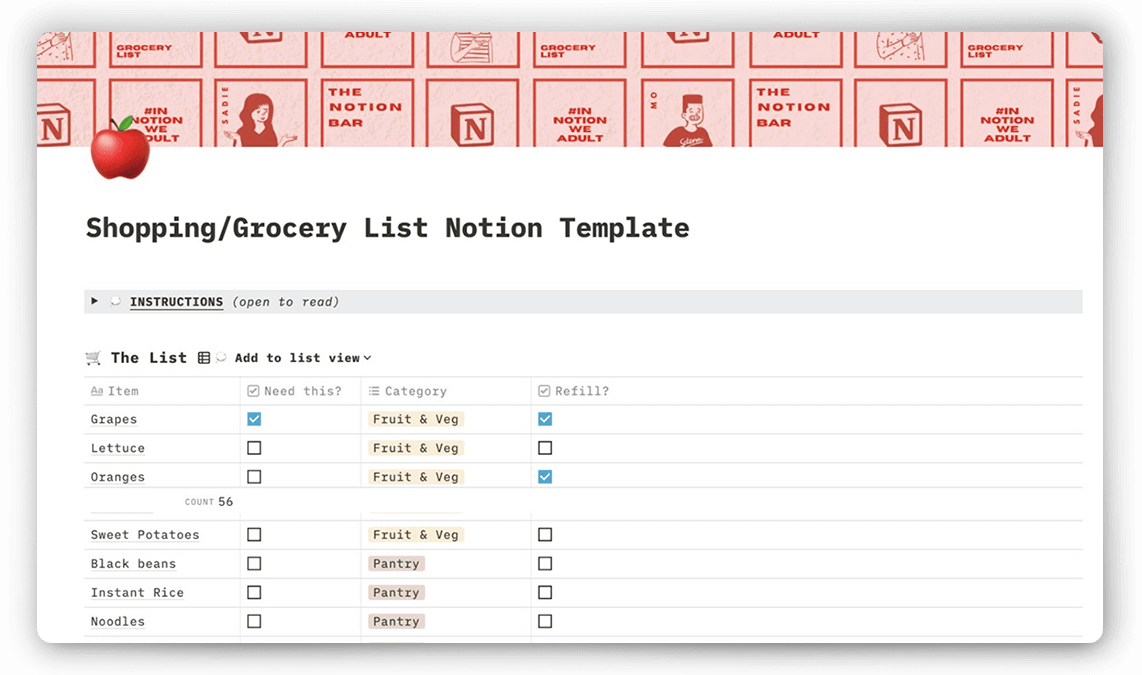 Notion Dashboards
Having a single dashboard that gives you a proper overview of the things you need to accomplish can be a huge productivity boost – and who doesn't want a one-stop-shop for all things in their life? Here are a few of the best Notion dashboards that will help you visualize your life, all on a single page.
Perspective Board – Notion
Dashboard
for Self Improvement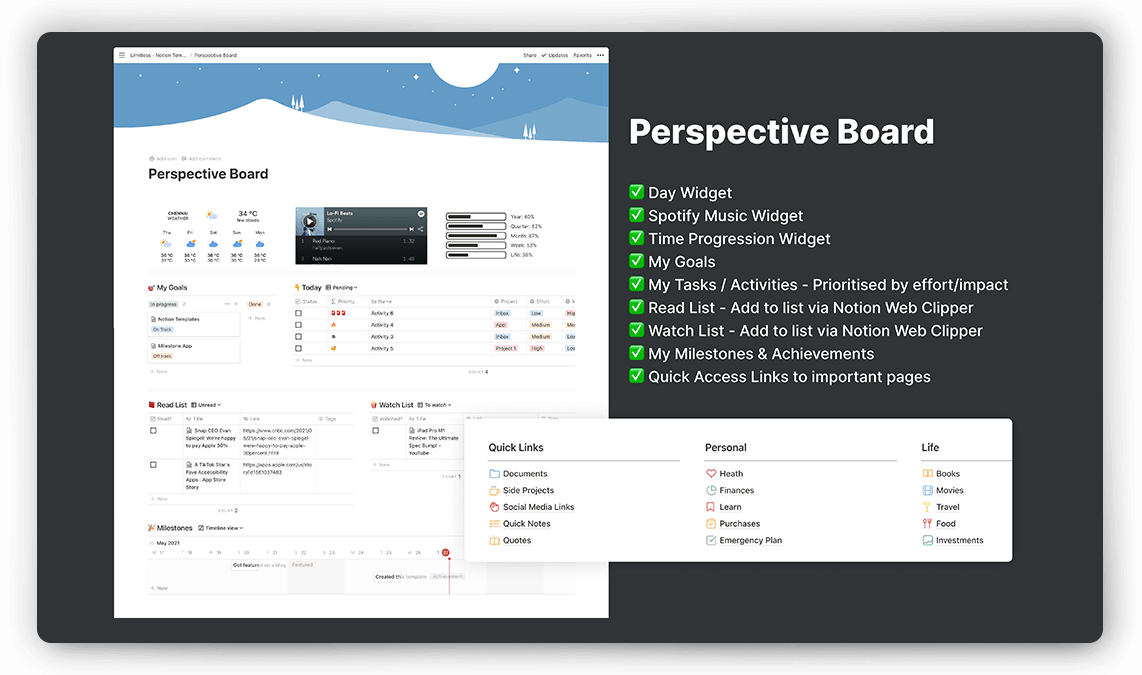 Minimal Notion Dashboard

Notion Project Management Templates
Stay on top of your projects' status, objectives, team members, priorities, deadlines and more thanks to some handy Notion templates.
Notion PM Template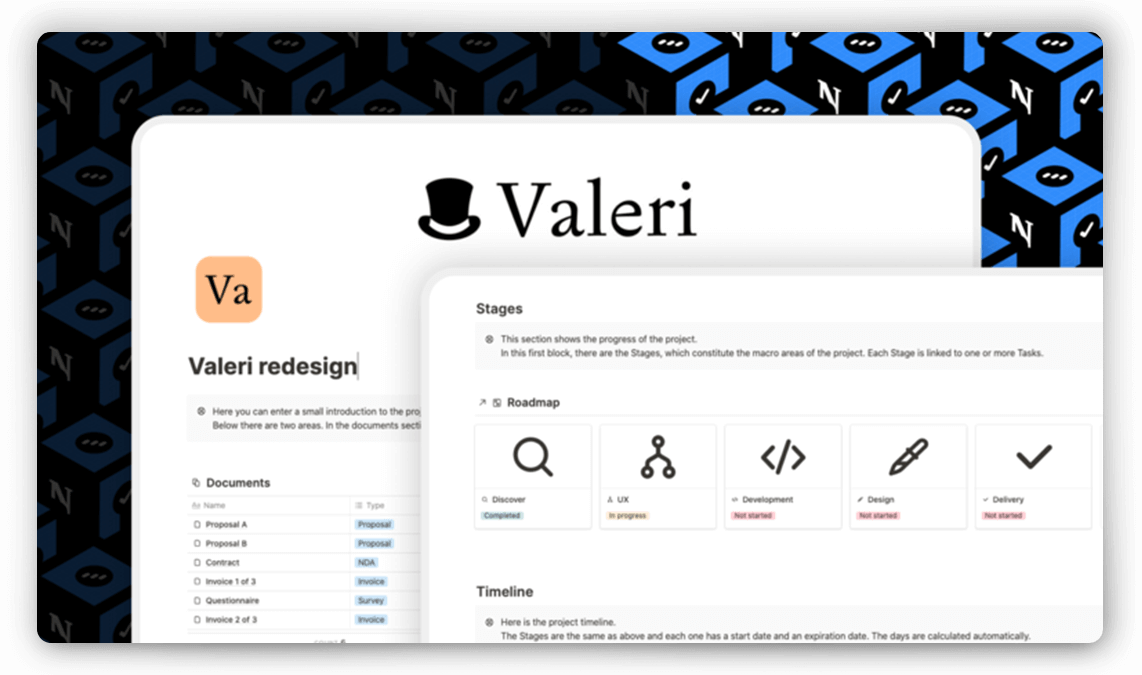 Social Media & Content Creation Templates
As a content creator or social media manager, it's not easy to manage dozens of posts for the several different social platforms (and counting). Let alone organize your creation process. Using Notion social content templates and mapping out your strategy is essential, and will ensure you don't miss a single post.
Social Media Dashboard & Content Calendar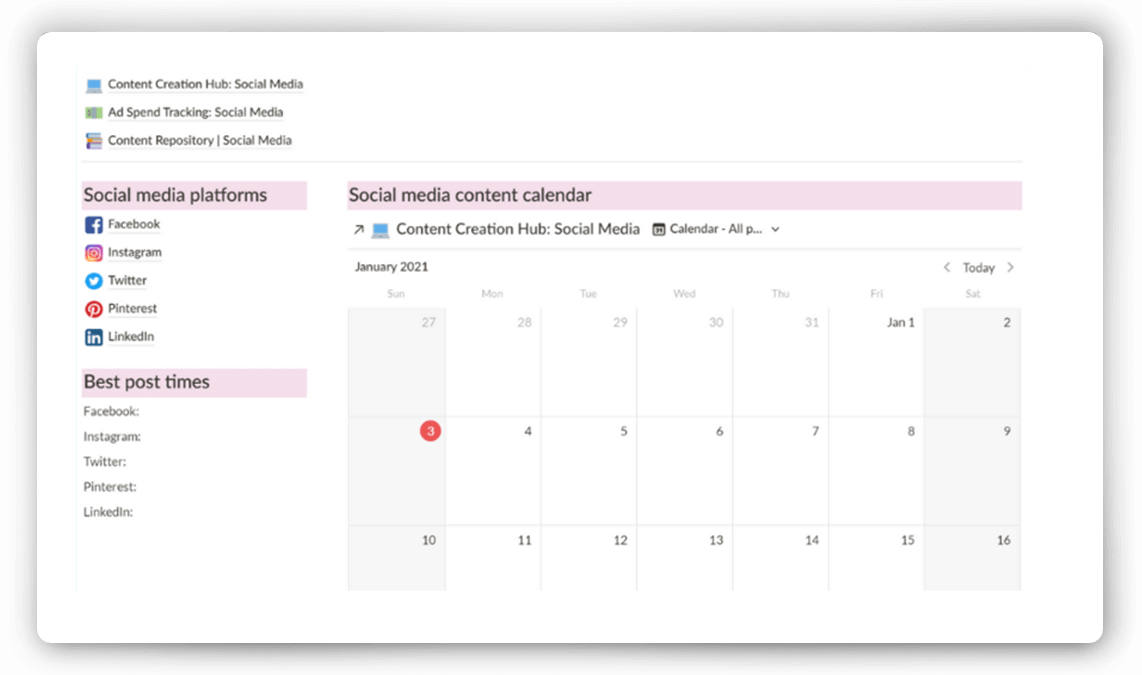 Content Creation Hub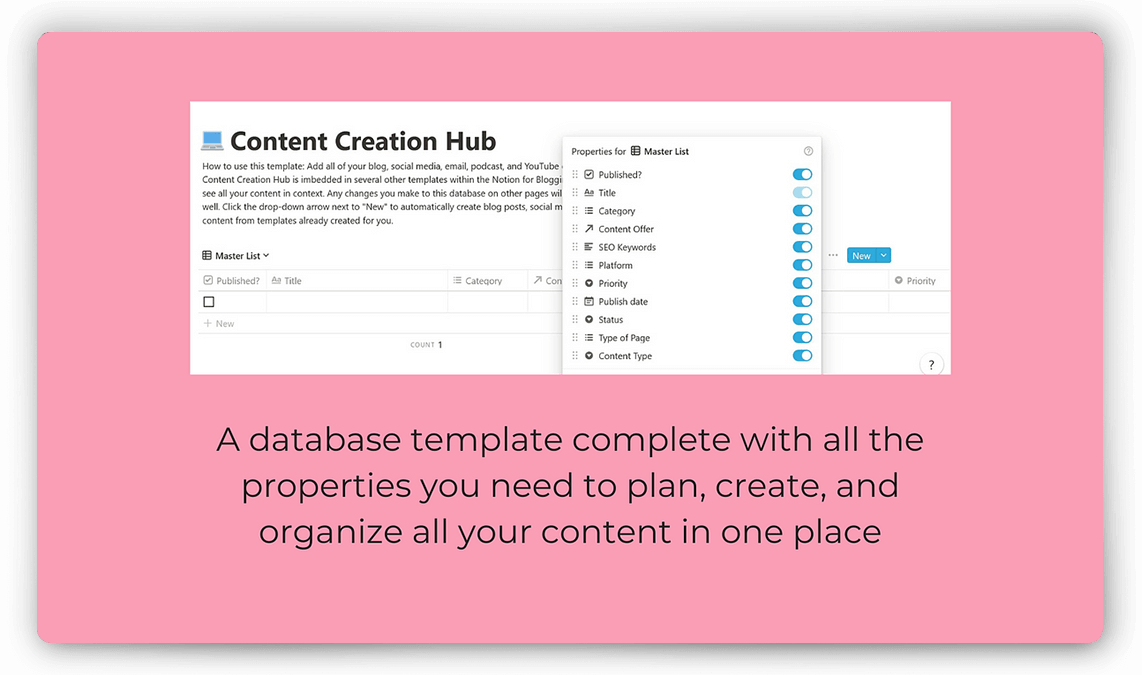 Notion Template for Podcasters – Podcast Hub Template Bundle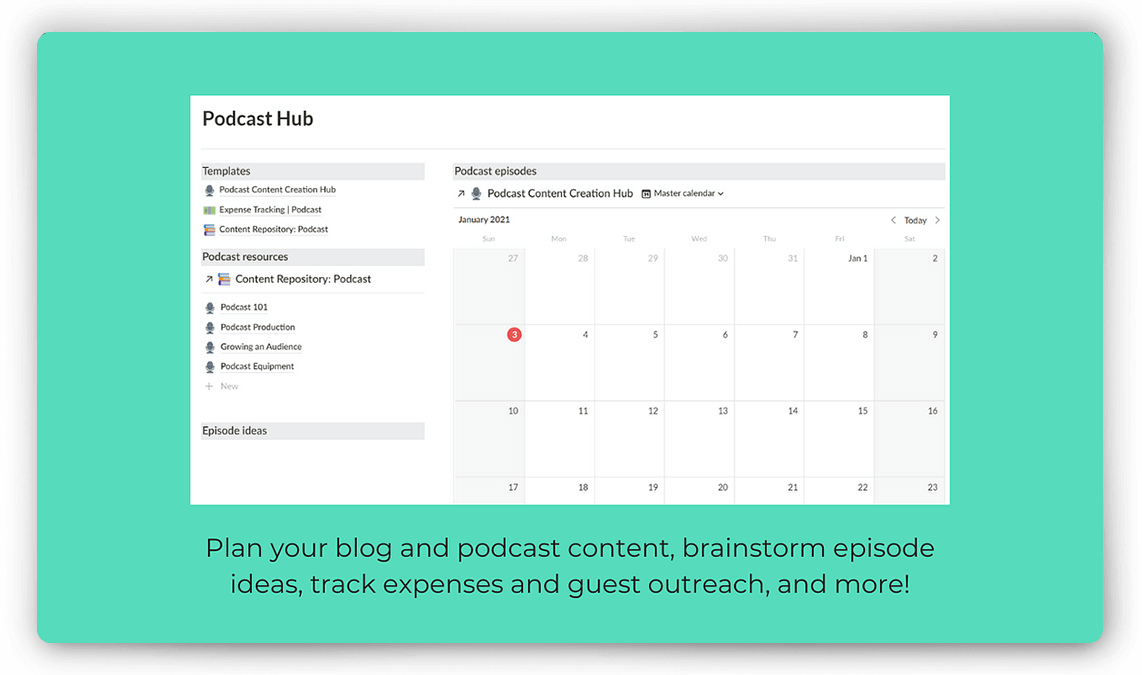 YouTube Hub Template Bundle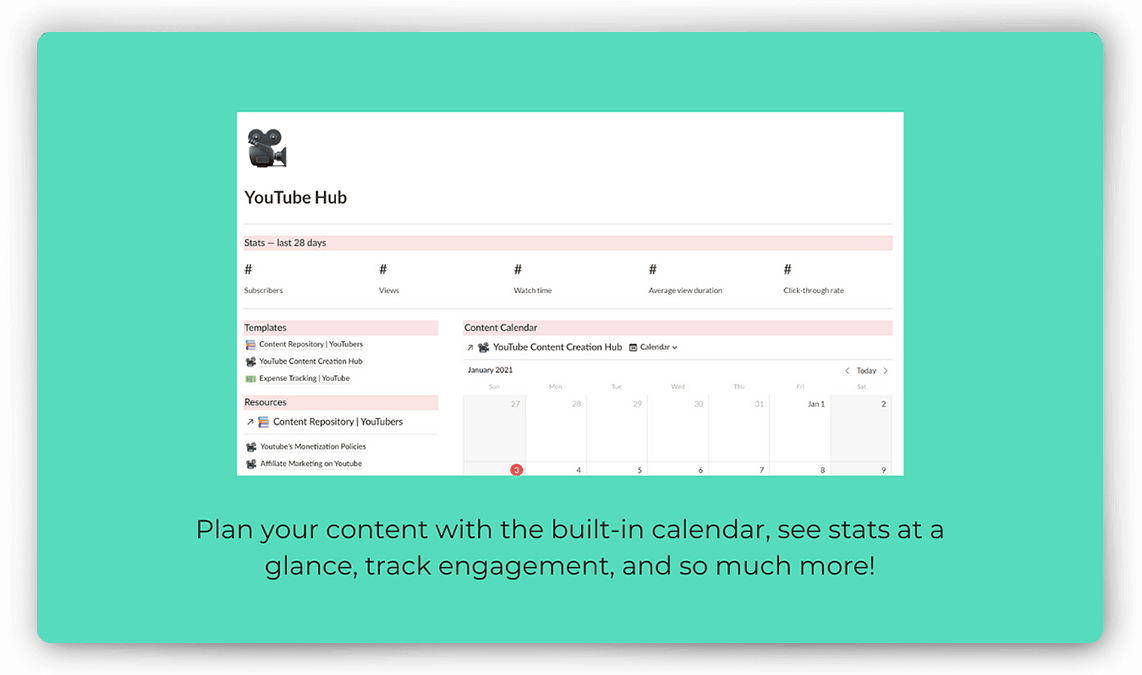 Notion Creator OS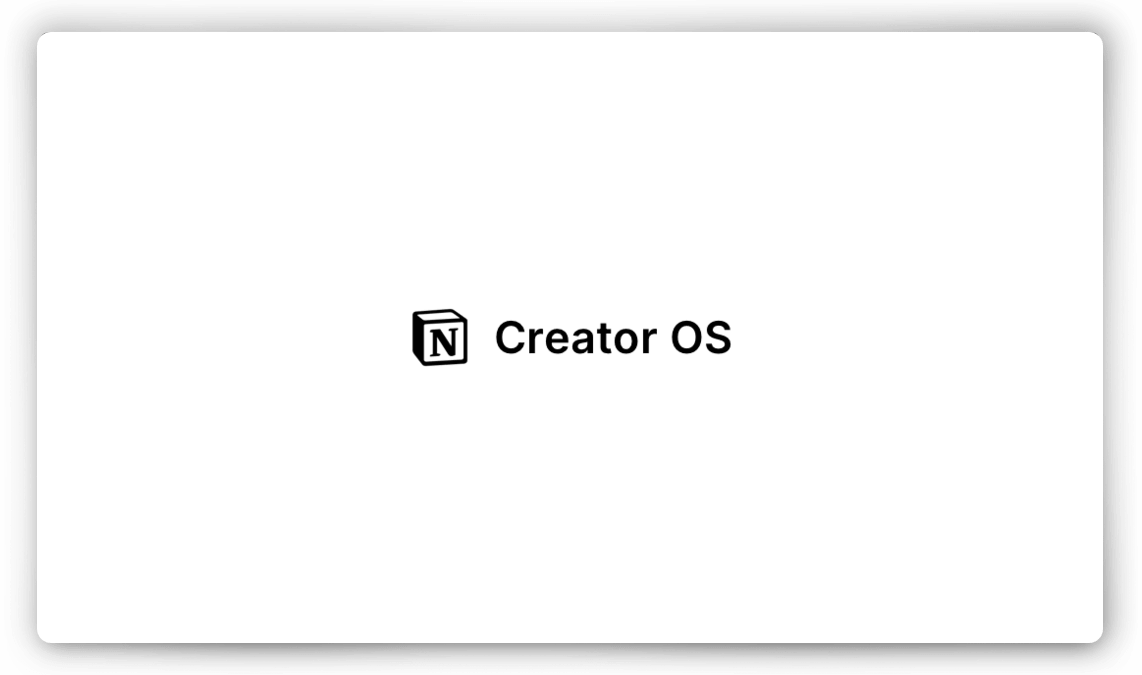 Notion Setups for Students
From online classes, keeping up with your social circle, and studying for exams – student life can be a lot to keep track of. Make things a little easier (and more aesthetically pleasing) for yourself with a student dashboard to organize your lecture notes, class schedule, to-dos, and more. It's worth it, trust us.
Notion Student Pack – 50+ Apps, Tools & Templates for Students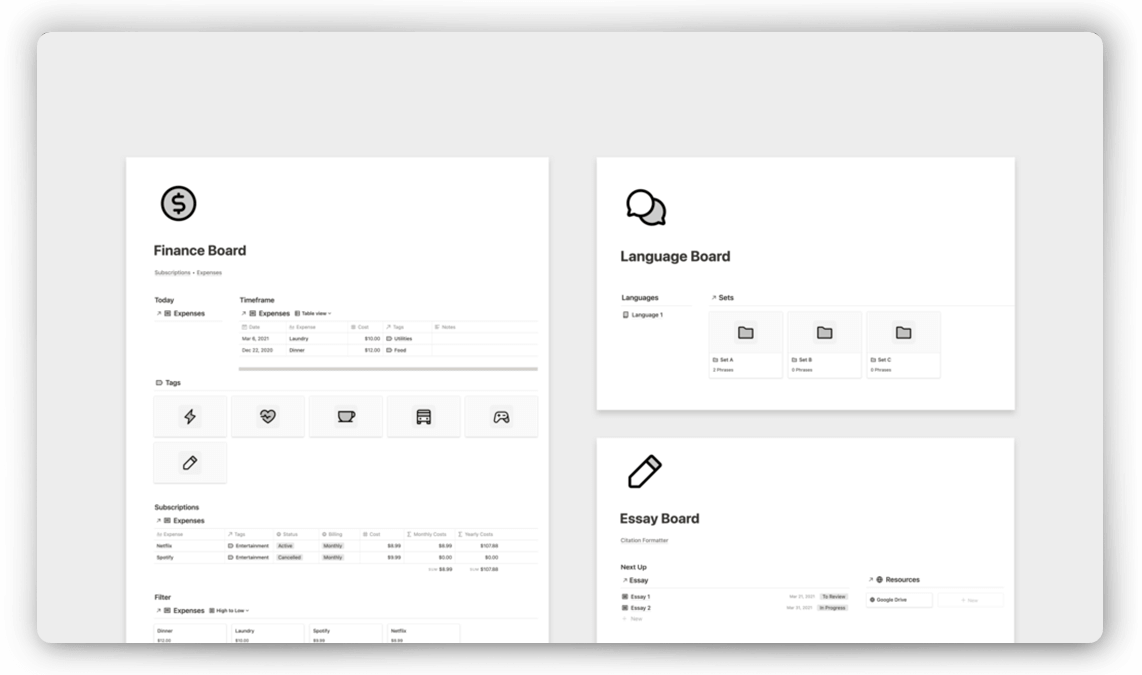 Aesthetic Anime Student Productivity Hub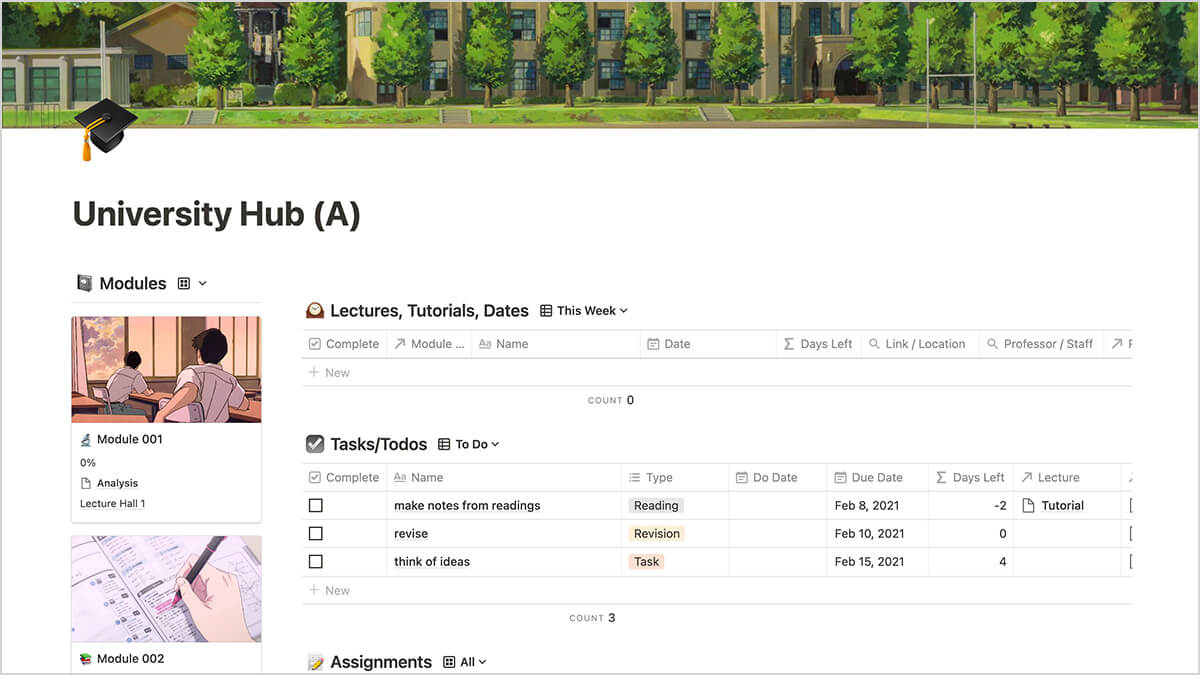 Retro Anime Student Template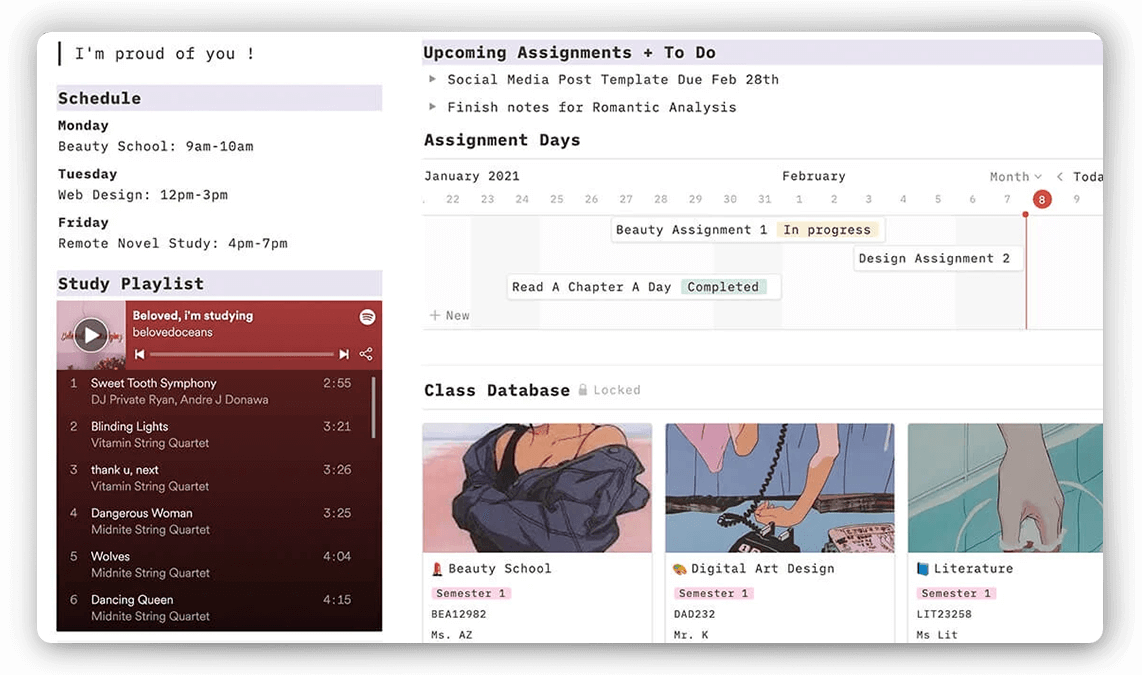 Notion Templates for Writing & Blogging
Of all the use cases for Notion, one that you don't hear much of (yet) is writing and blogging. The app is a more refined Google Docs, letting you organize blog posts, write notes, tasks, and projects all in one place. Best of all, all documents on Notion can be collaborative and edited live with teammates (in fact, it's how we've written this very post too). Check out these Notion templates to manage your writing – whether you're a hobbyist or a pro.
Notion Magazine Blog Template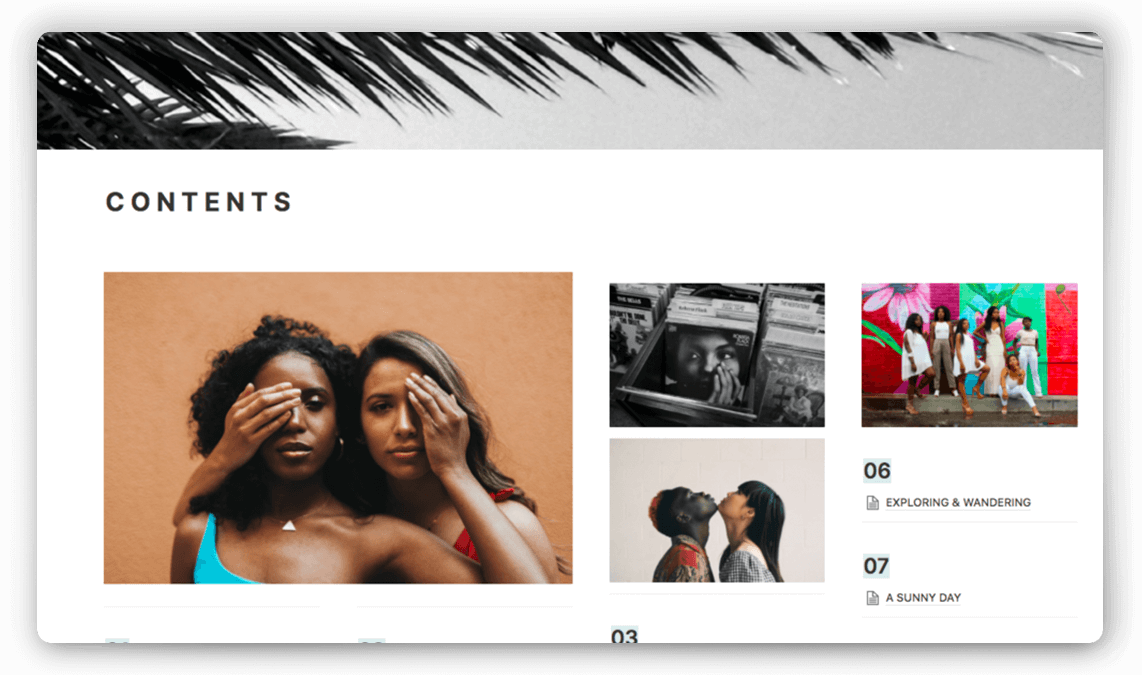 Notion Personal Website & Portfolio Templates
Less is more, especially when it comes to personal websites. Notion's capabilities allow for you to easily create pages, and turn your Notion workspace into a full-fledged website to showcase your portfolio and projects.
Notion Minimal Portfolio Template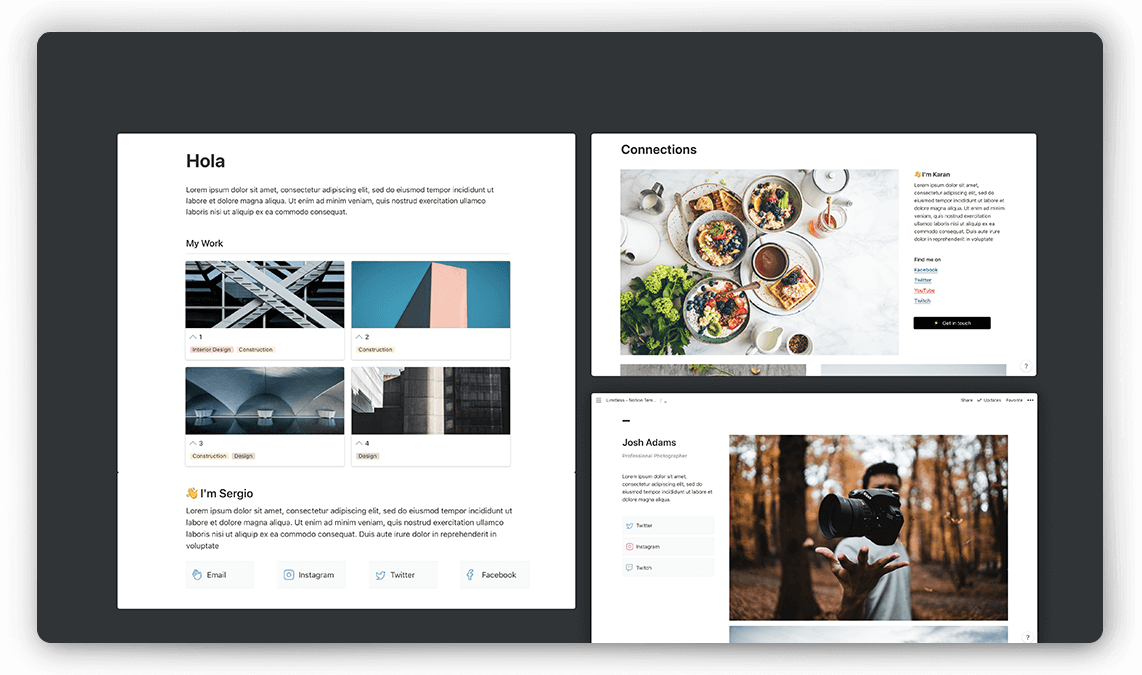 Notion Landing Pages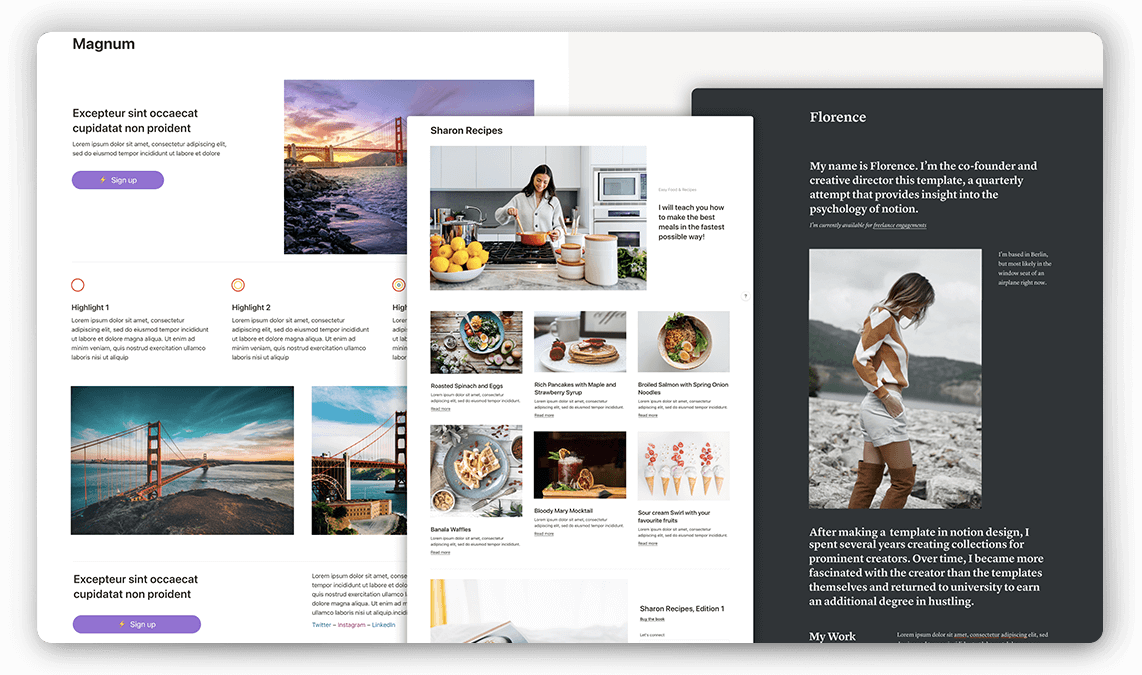 Notion Personal Website Template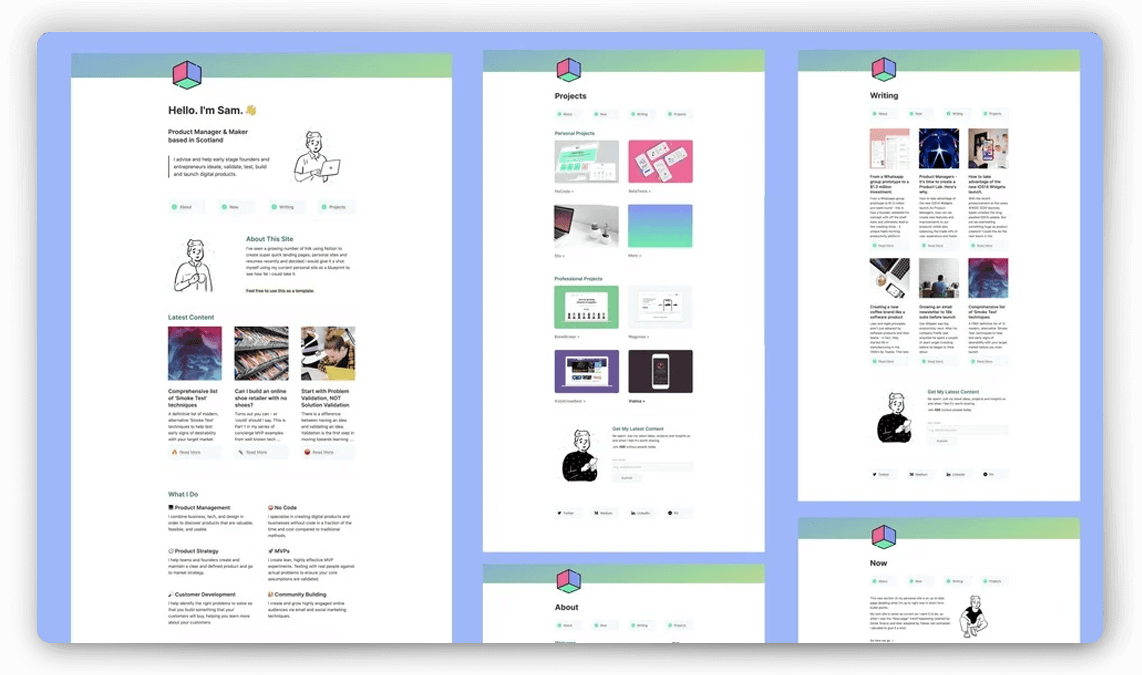 Notion Creative Portfolio Component Kit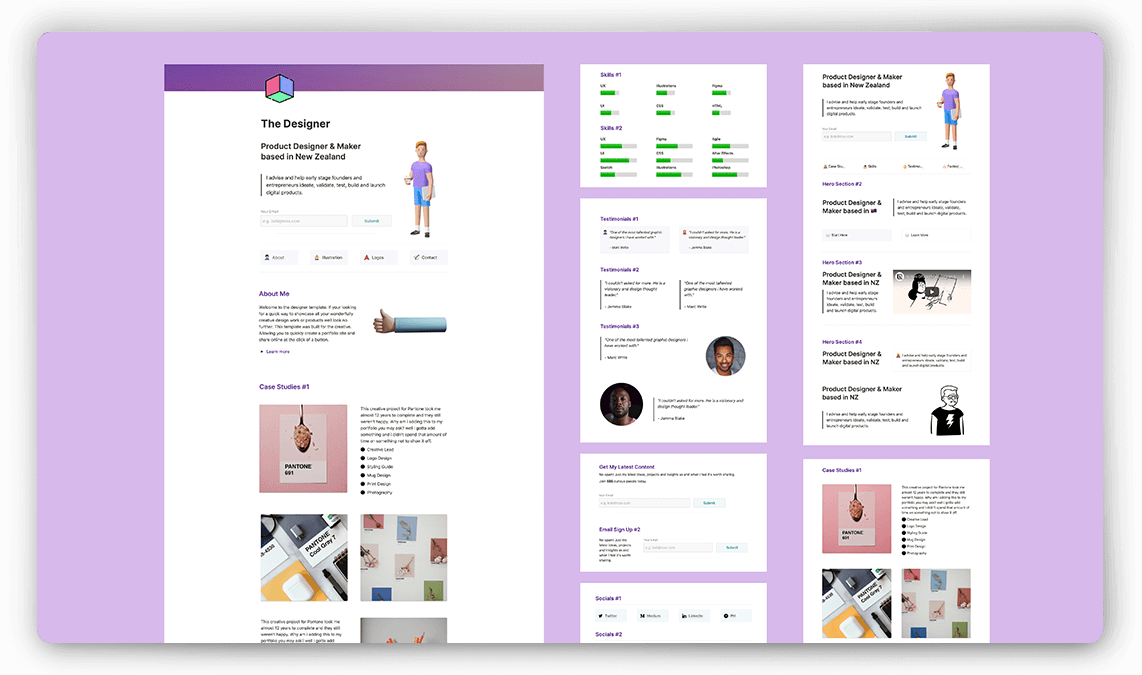 Notion Gardening Template
Better your green thumb and keep your plants, flowers, and veg happy with this handy and ultra-well-thought-out gardening dashboard.
Notion Gardening Dashboard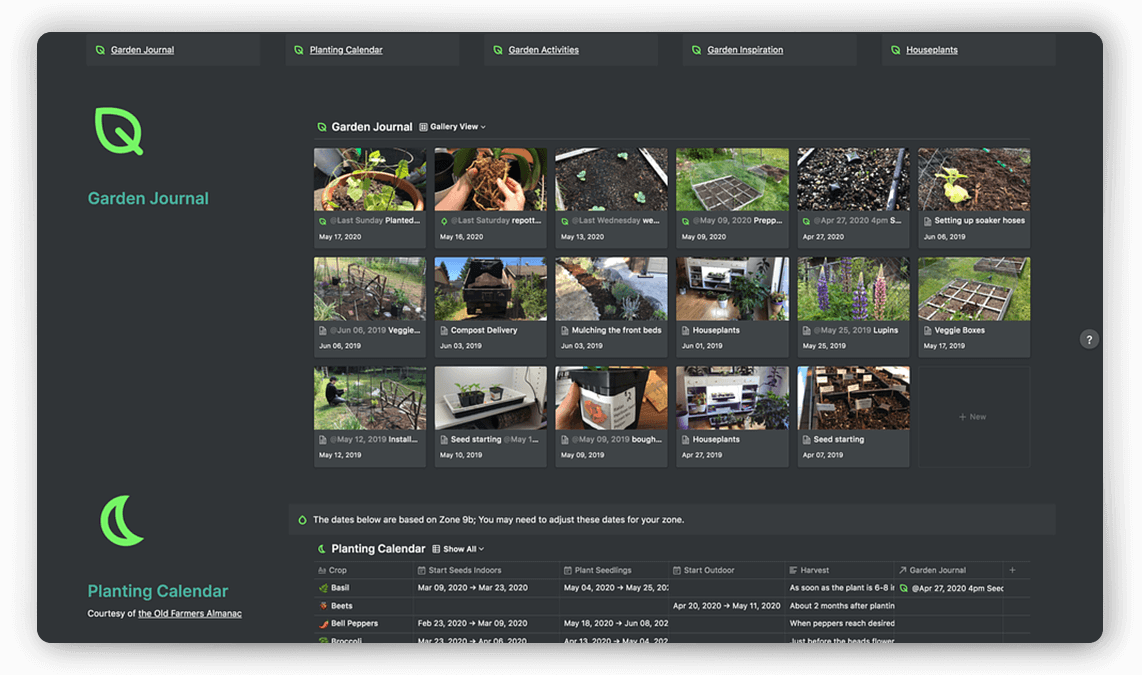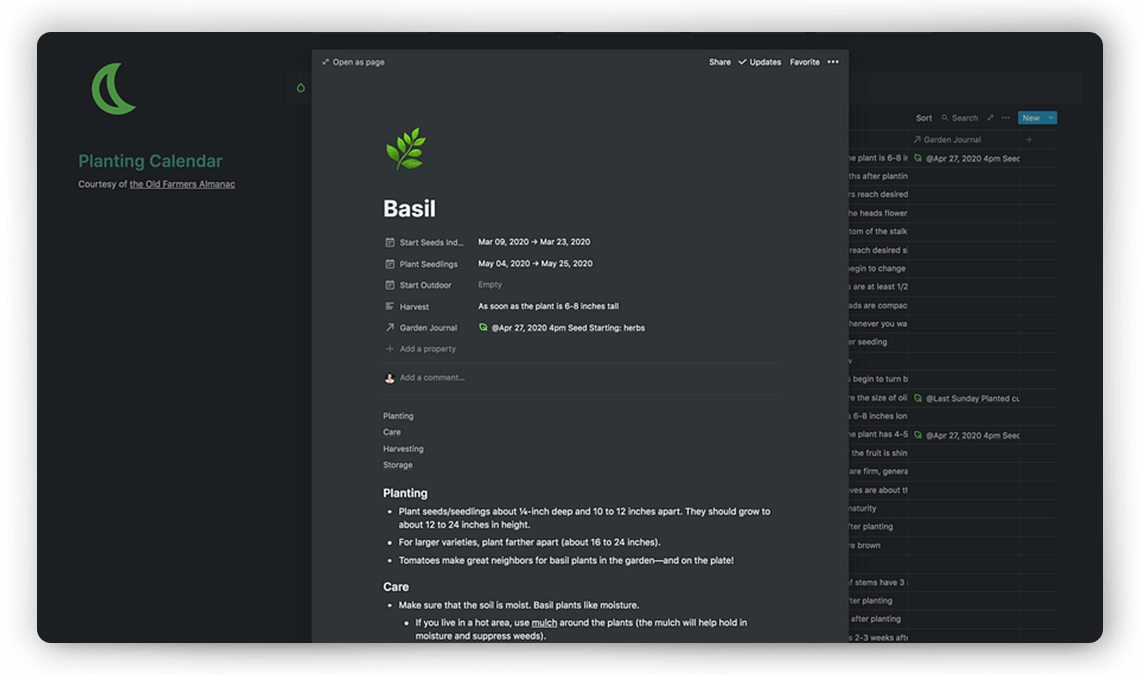 Workout & Fitness Tracker
It's all about progression when it comes to fitness, and it's so important to set goals and track workouts. Using a Notion fitness tracker will help you set out achievable workout objectives, monitor progress, and track calorie intake to make sure you're staying healthy and active.
Notion Workout Tracker Template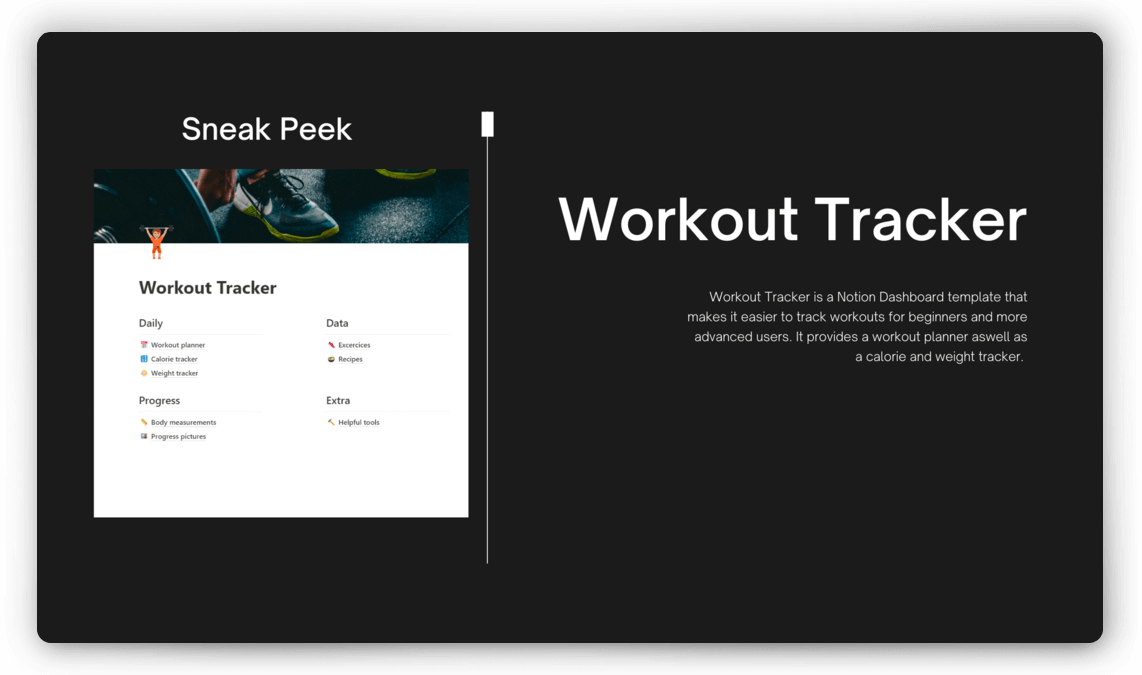 Movie & TV Watch Lists
Netflix is a black hole of choice paradox – often we spend more time figuring out what to watch than watching something. Thanks to a Notion watch list template, you can prioritize what movies and shows you want to watch and keep your movie recommendations in one place (and finally watch that one show your friend's been bugging you to check out for months). Don't forget to add these visually stunning movies to your list!
Learning Dashboard – Track Movies, Podcasts, Books & More
The What to Watch Monster Notion Template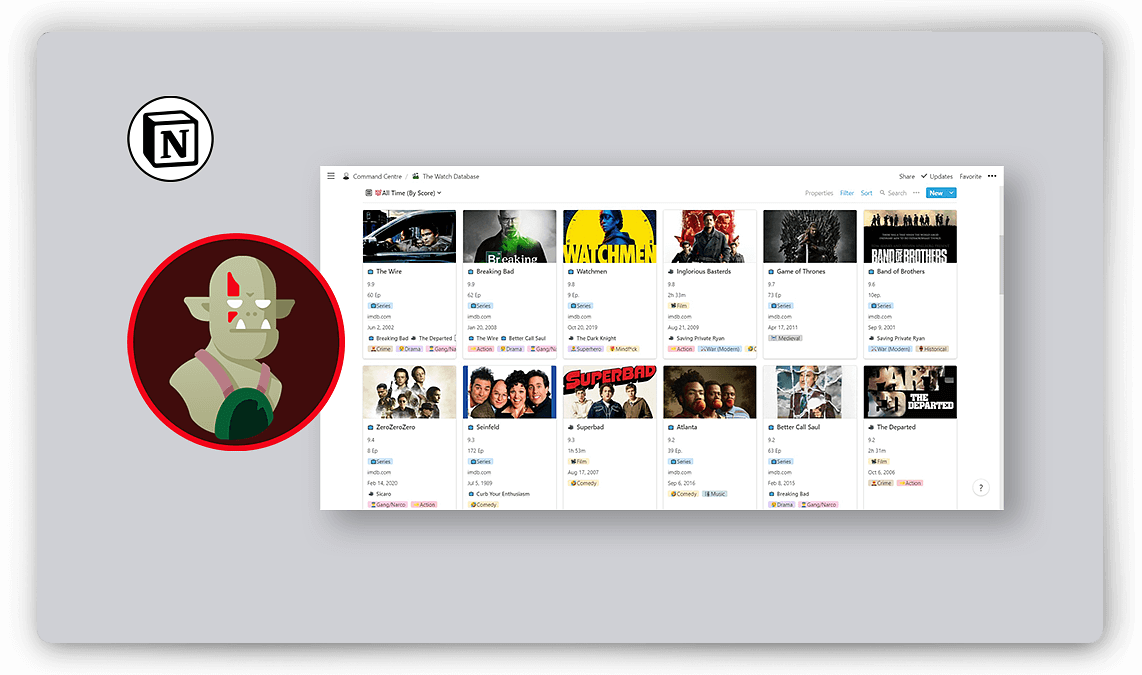 Watchlist Notion Template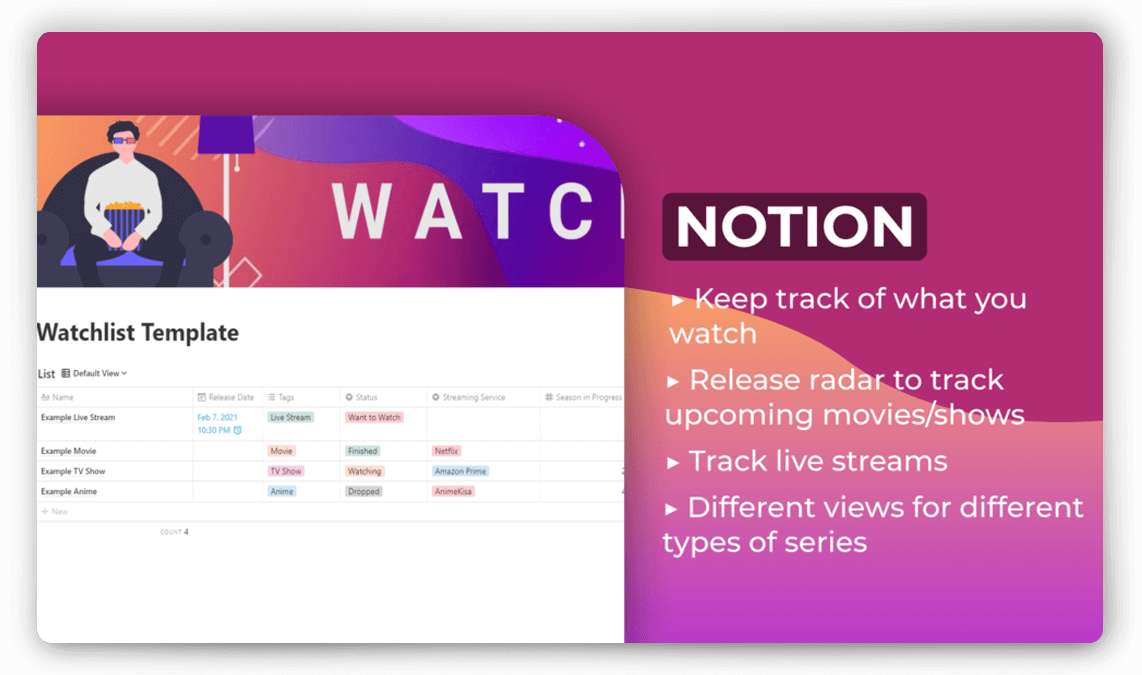 Wedding Planner Template for Couples
Ask anyone who's married – planning a wedding is one of the most stressful things you can do. It's one of the biggest days of your life, and the last thing you want to be on your wedding day is unprepared. If you're a couple looking to plan your wedding, use this Notion template to make sure you have everything you need for a seamless wedding day.
The Ultimate Wedding Planner Template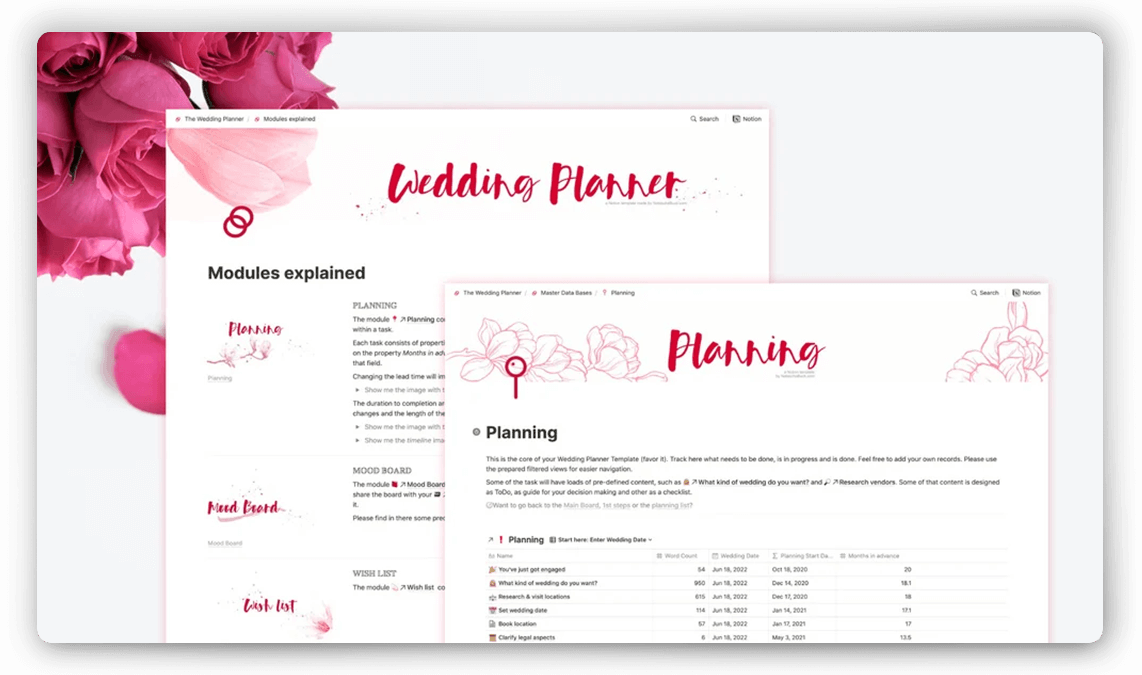 Resume & CV Templates
If you're looking to land your dream job, ditch the old school Microsoft Word-formatted CV and wow your future employer with a slick resume built on Notion.
Digital Resume & CV Template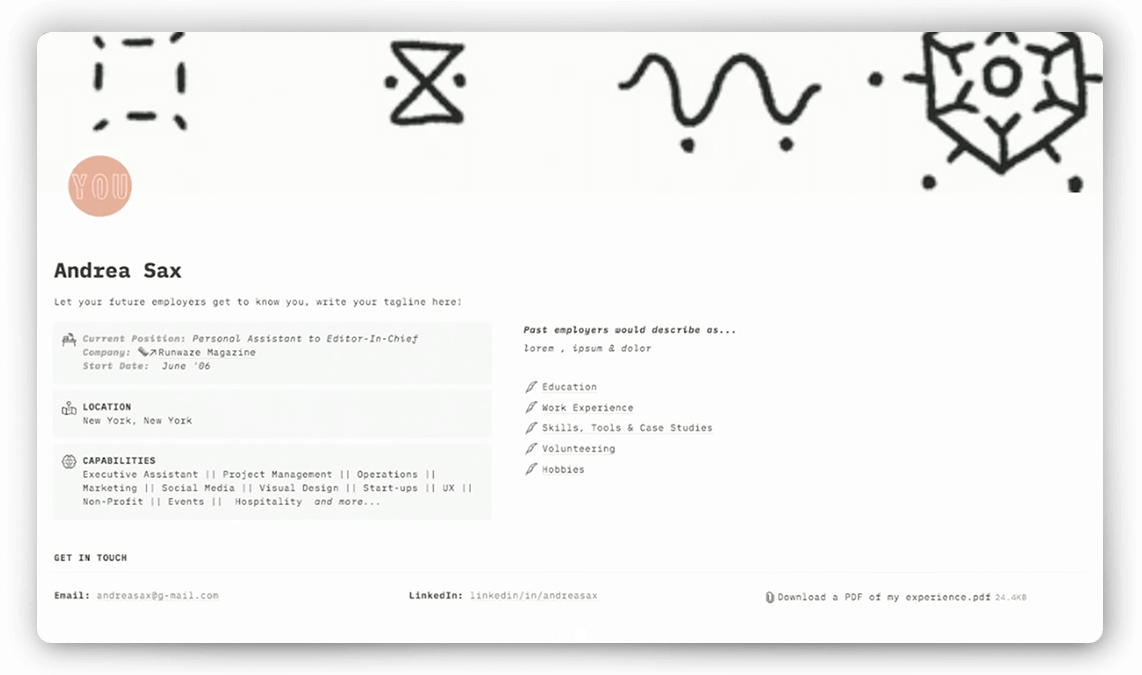 Any Notion templates you've been looking for? Which is your favorite? Let us know in the comments below or tweet us @Gridfiti! Don't forget to follow our Notion Pinterest Board for more Notion template and setup inspo!
Gridfiti is supported by its audience – when you buy something using the retail links in our posts, we may earn a small commission at no additional cost to you. We only recommend products we would use ourselves and recommend to our friends and family. Read more about our affiliate disclaimer.