Whether pink is your personality, or just one of the many hues you admire, get scrolling and get inspired! We've curated the most aesthetically pleasing pink visuals across a bunch of different categories – from interiors, to travel destinations, food, quotes, and more.
If you're wanting some pink color palettes for your own designs, we got you! Check out some of the pink color palettes further below. If you're looking for even more aesthetic color inspiration, check out our green aesthetic moodboard and aesthetic color palettes.
Want more general aesthetic inspo and ideas? Join our mailing list to get the latest straight to your inbox 📮
Aesthetic Pink Homes & Interiors
Some might pick some pink decor accents, while others fully commit to the pink life – opting for fully pink exteriors and interiors! See for yourself.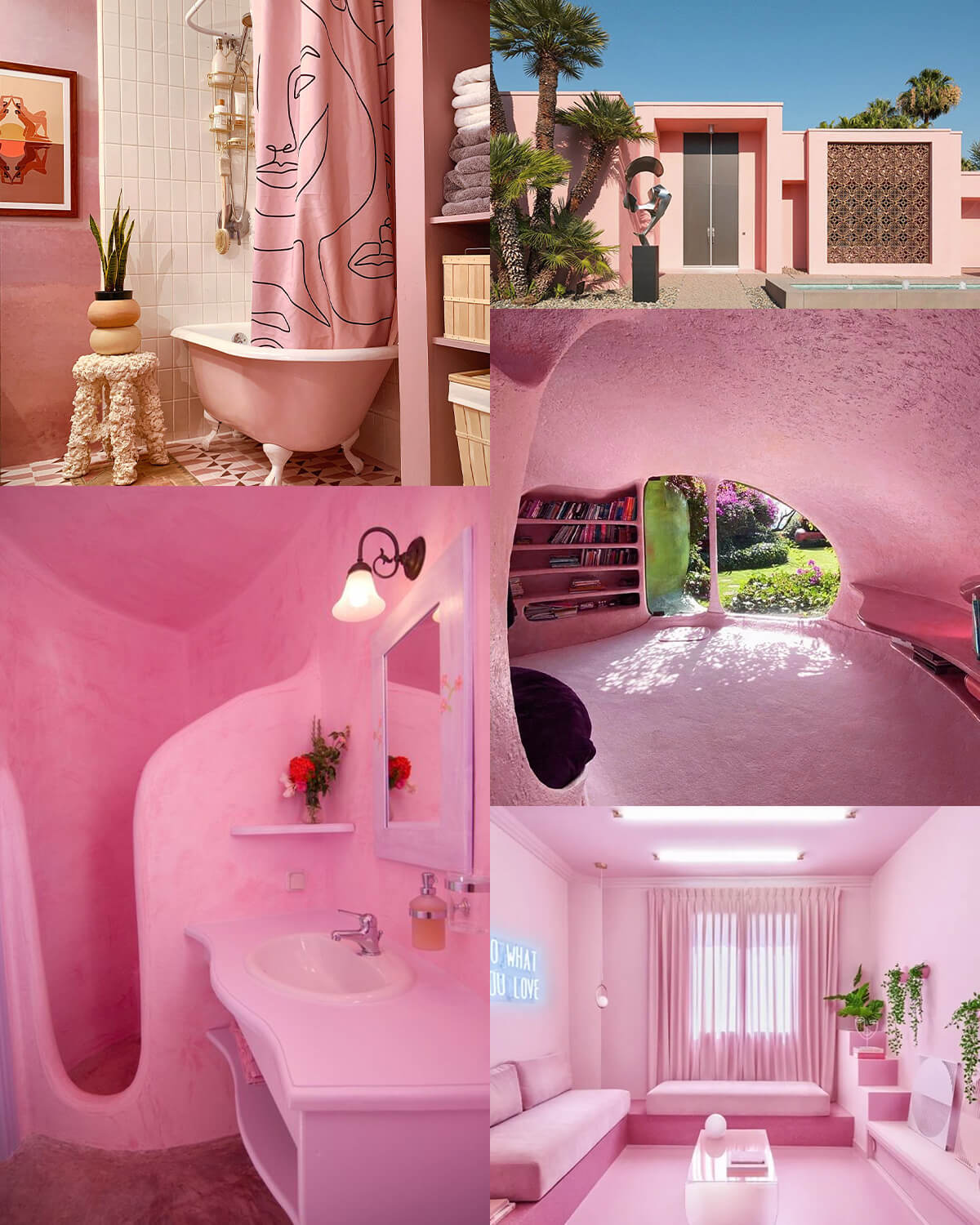 Aesthetic Pink Travel Destinations
From the (in)famous pink wall on Melrose, to La Maison Rose in Paris, to La Muralla Roja on the east coast of Spain, there are a ton of travel destinations that incorporate vibrant splashes of pink.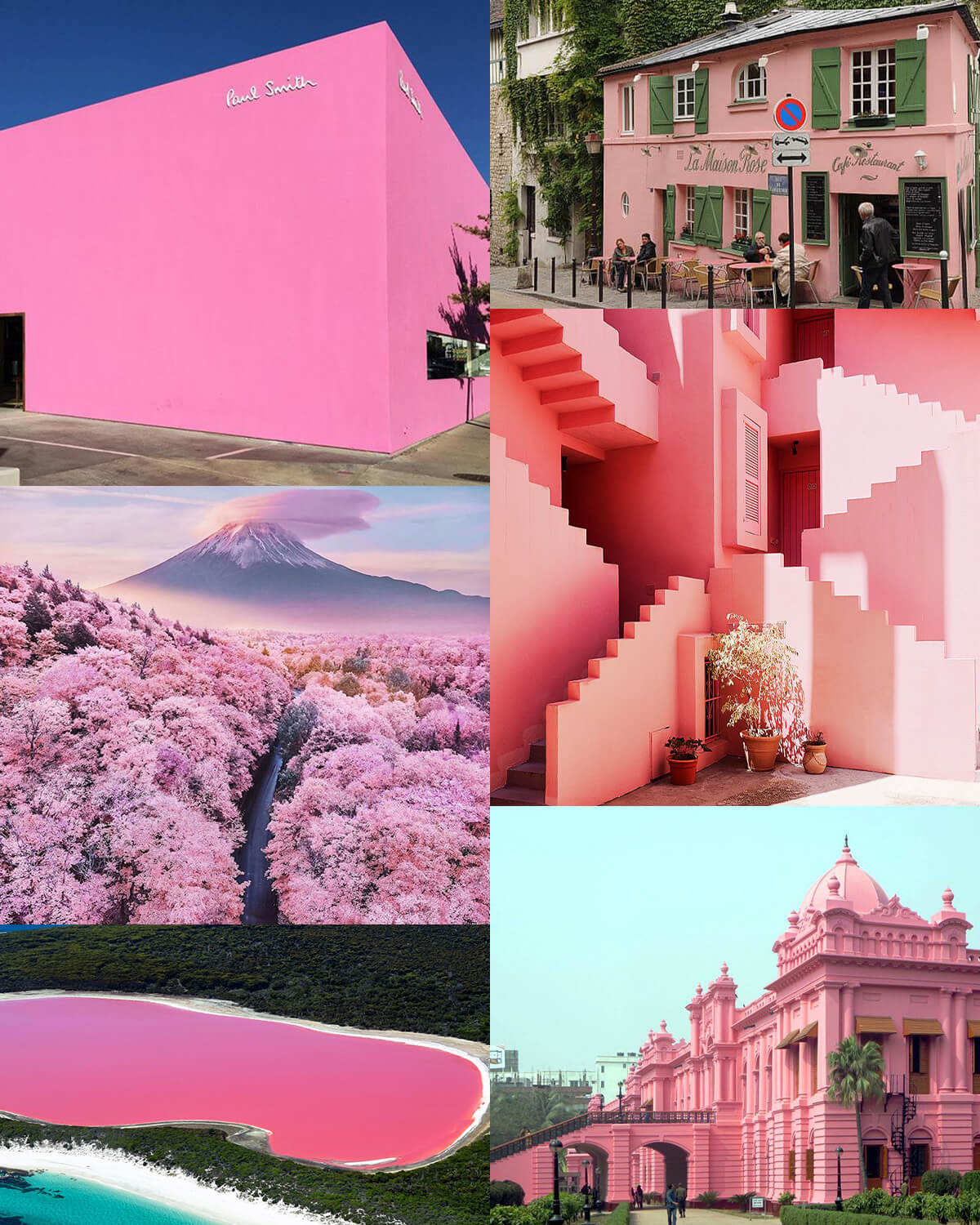 Pink Aesthetic Retail: Restaurants, Cafés, Hotels
Pink's one of the most popular choices for aesthetically pleasing restaurants, cafés, stores, and even hotels – and for good reason. Whether you're in your own city or exploring a new one, make a point to visit a pretty pink location.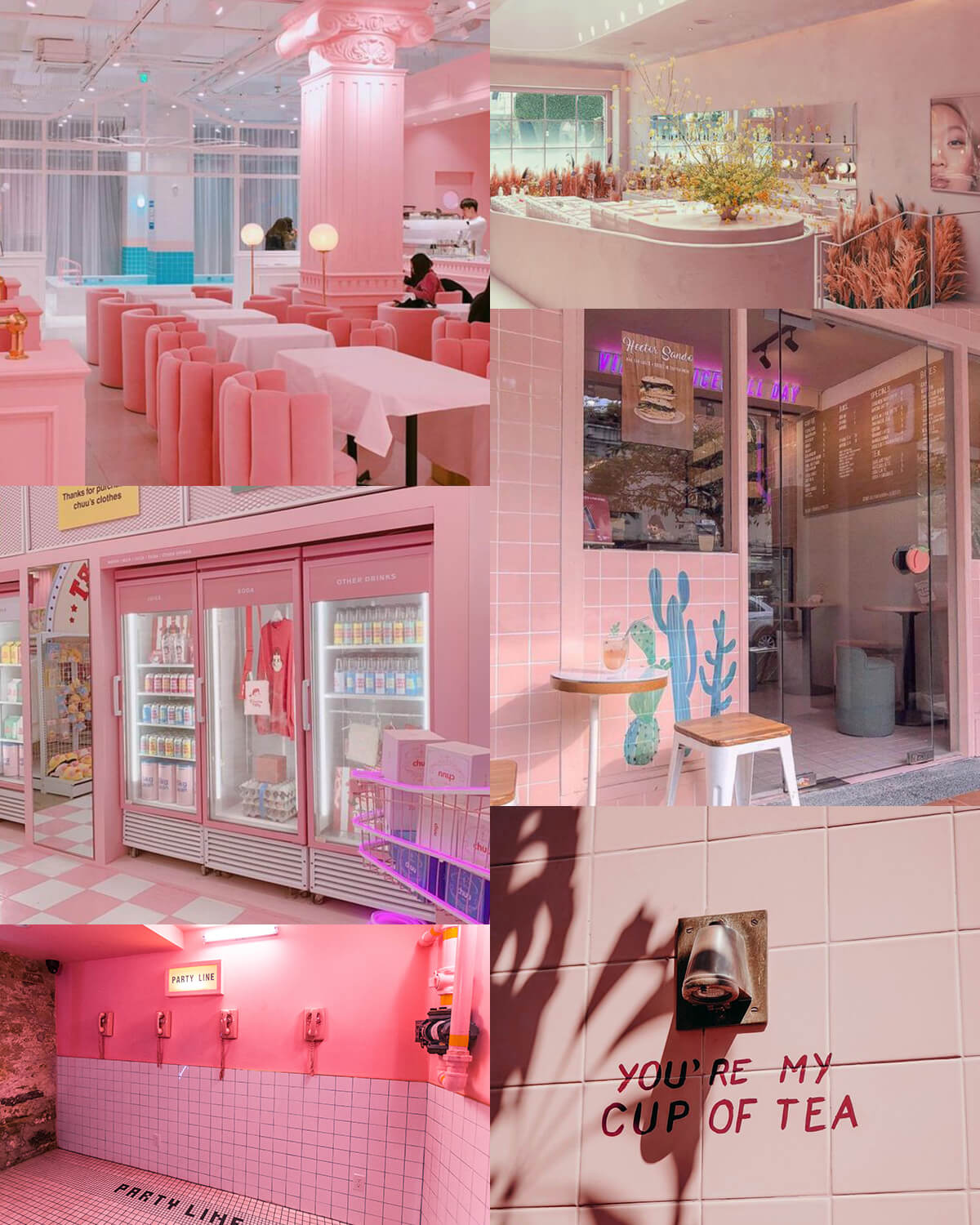 Pink Aesthetic Food & Drink
These pink treats are great for both your palette, and your palate.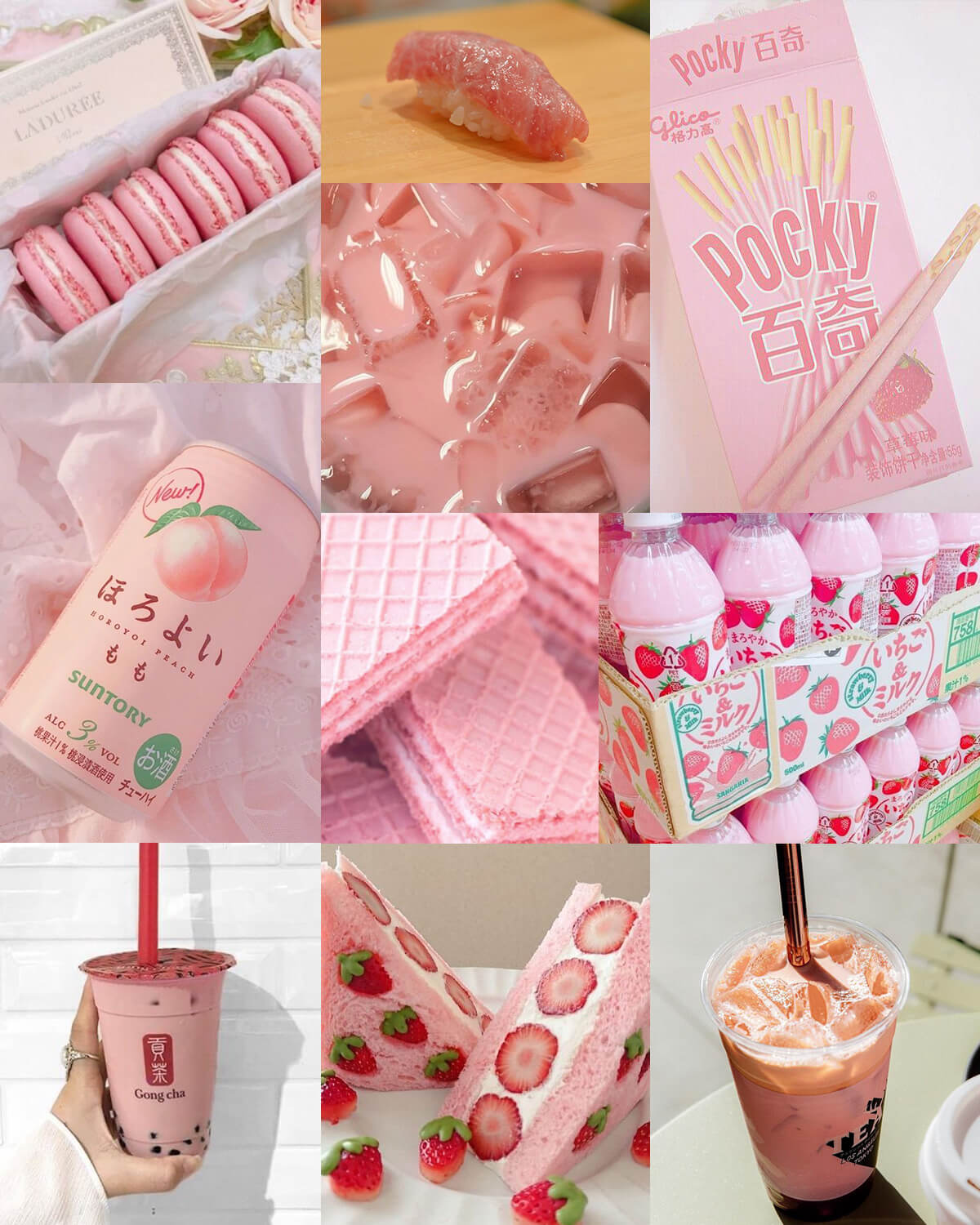 Pink Anime Aesthetic
Whether it's a dreamy sunset scene, or some cherry blossoms calmly blowing in the wind – get some pink inspiration from fan favorite anime movies and shows.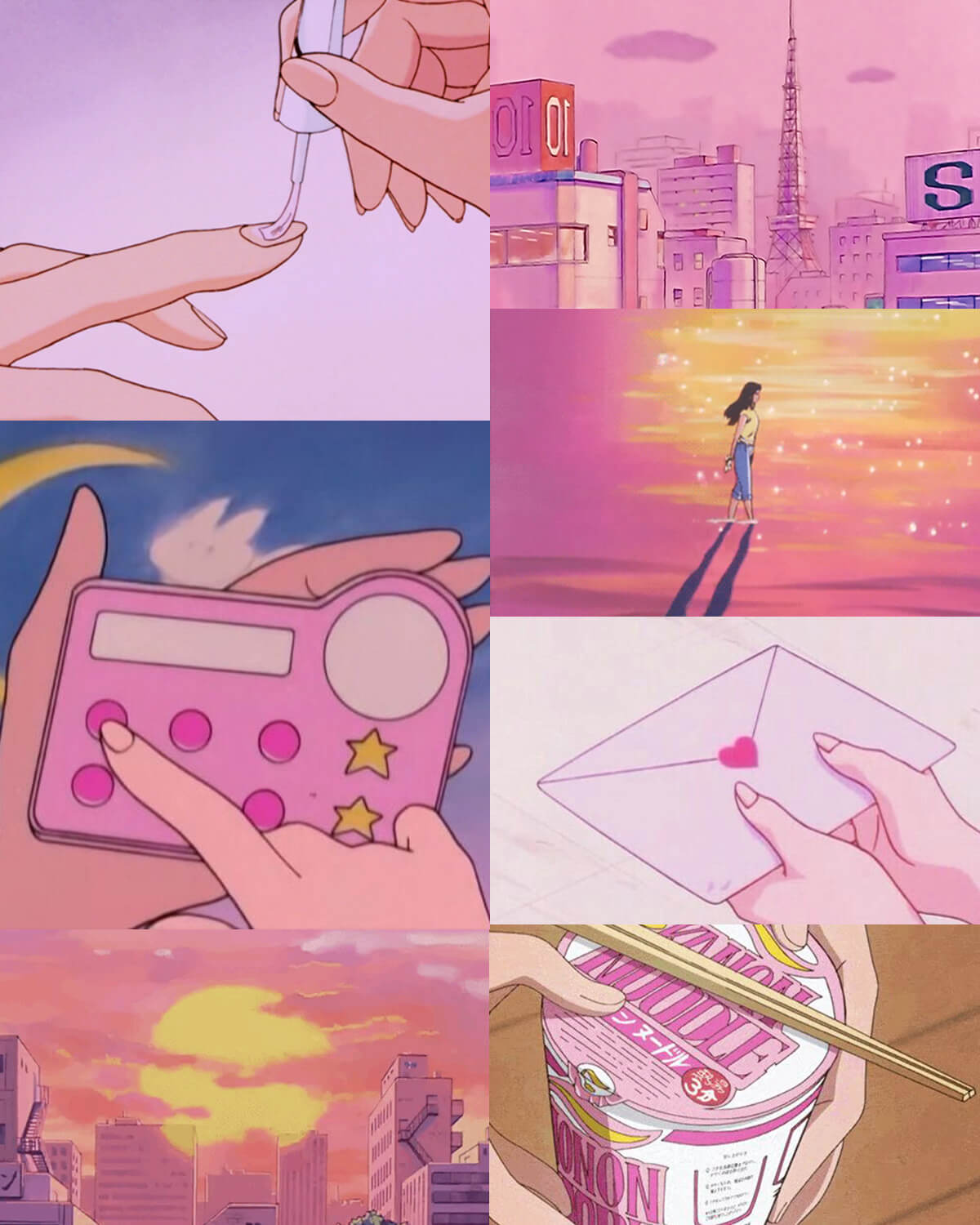 Pink Aesthetic Quotes
These pink-cladded quotes will add some positivity, peace, and vibrancy to your day.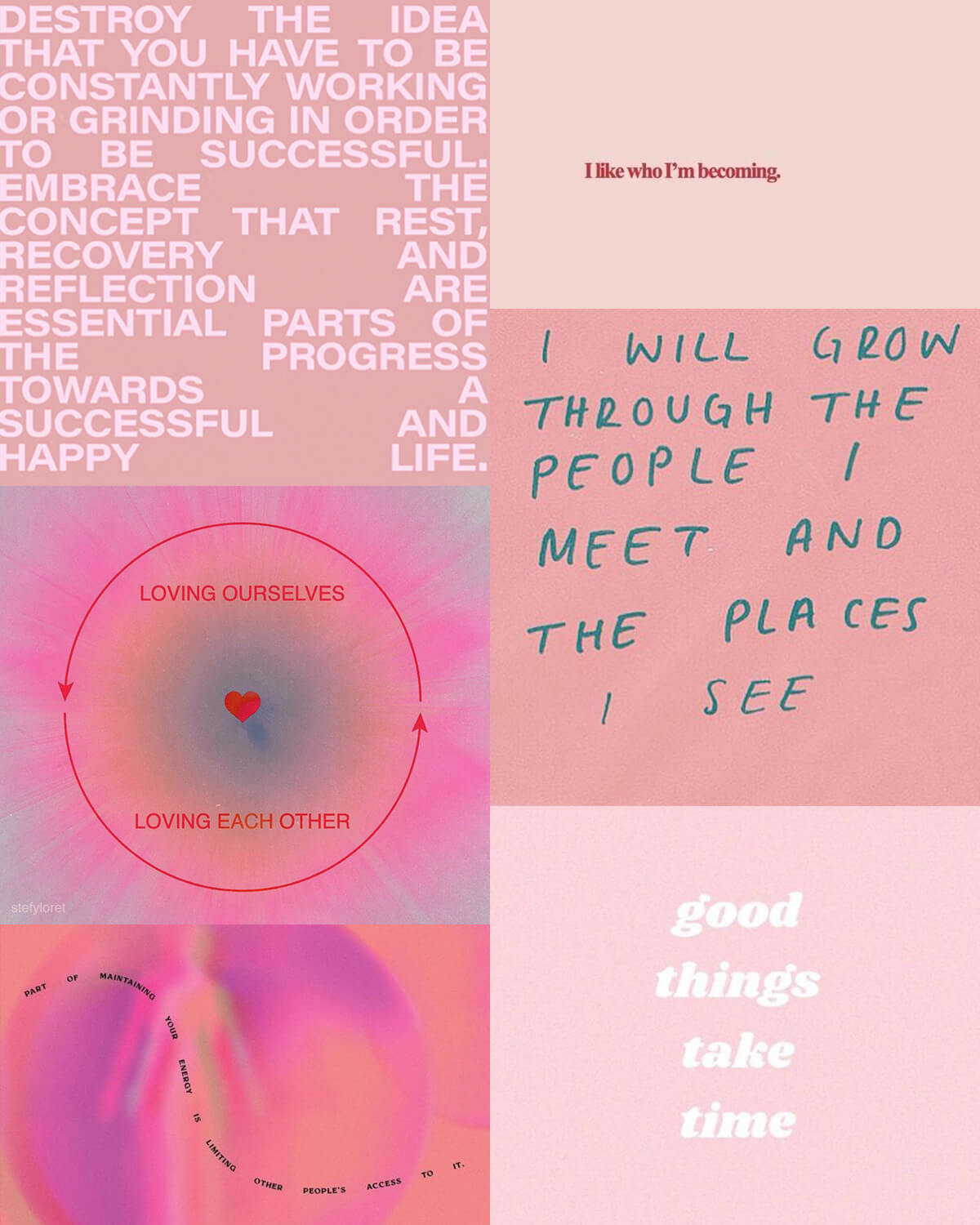 Aesthetic Pink Color Palettes
Soft Pink Color Palette
Hex Color Codes: #f2dfe1 | #eed6dc | #e6ccd6 | #e0b9c7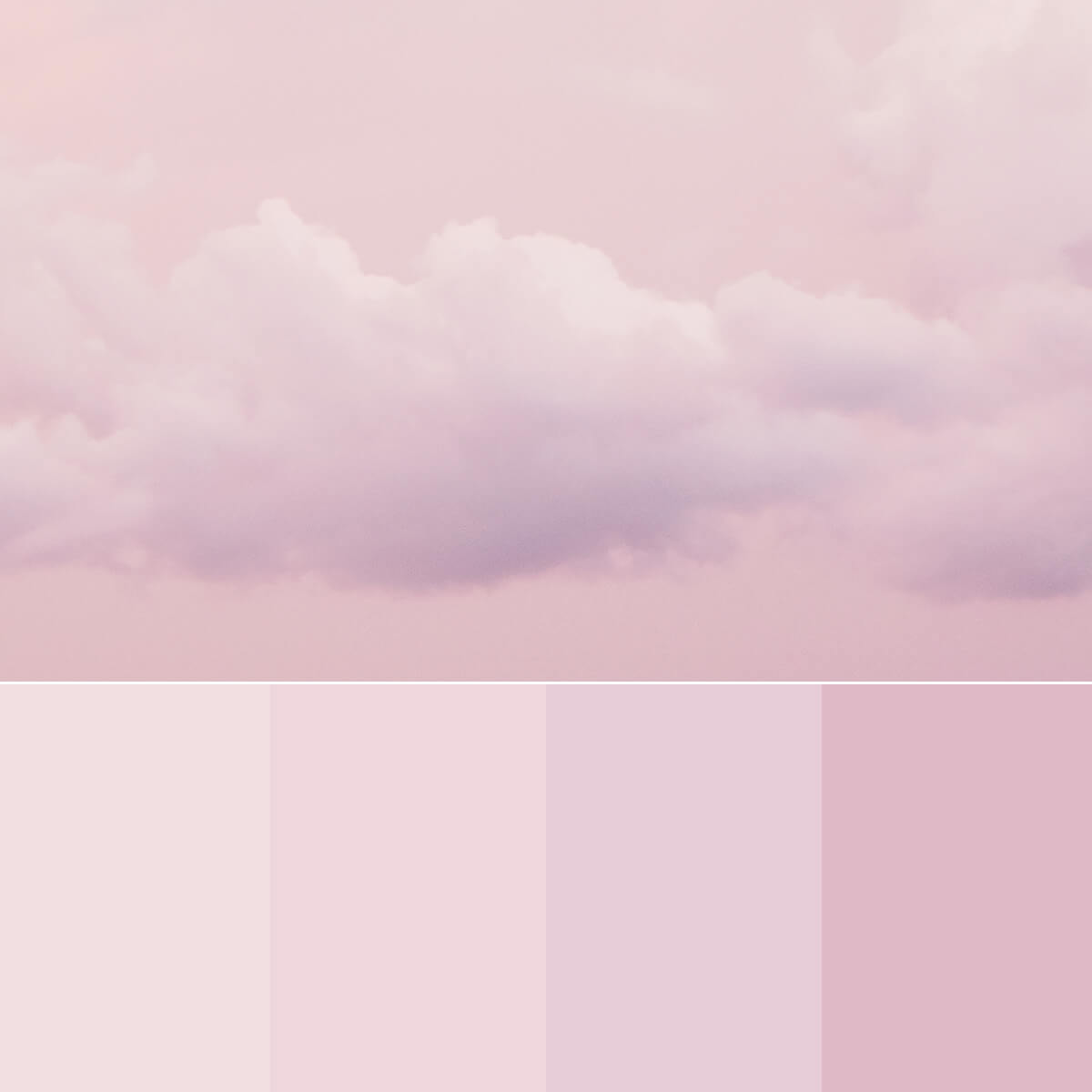 Image via Glossier
Peach Pink Color Palette
Hex Color Codes: #ffbeb8 | #f4cdce | #d98980 | #ad5e57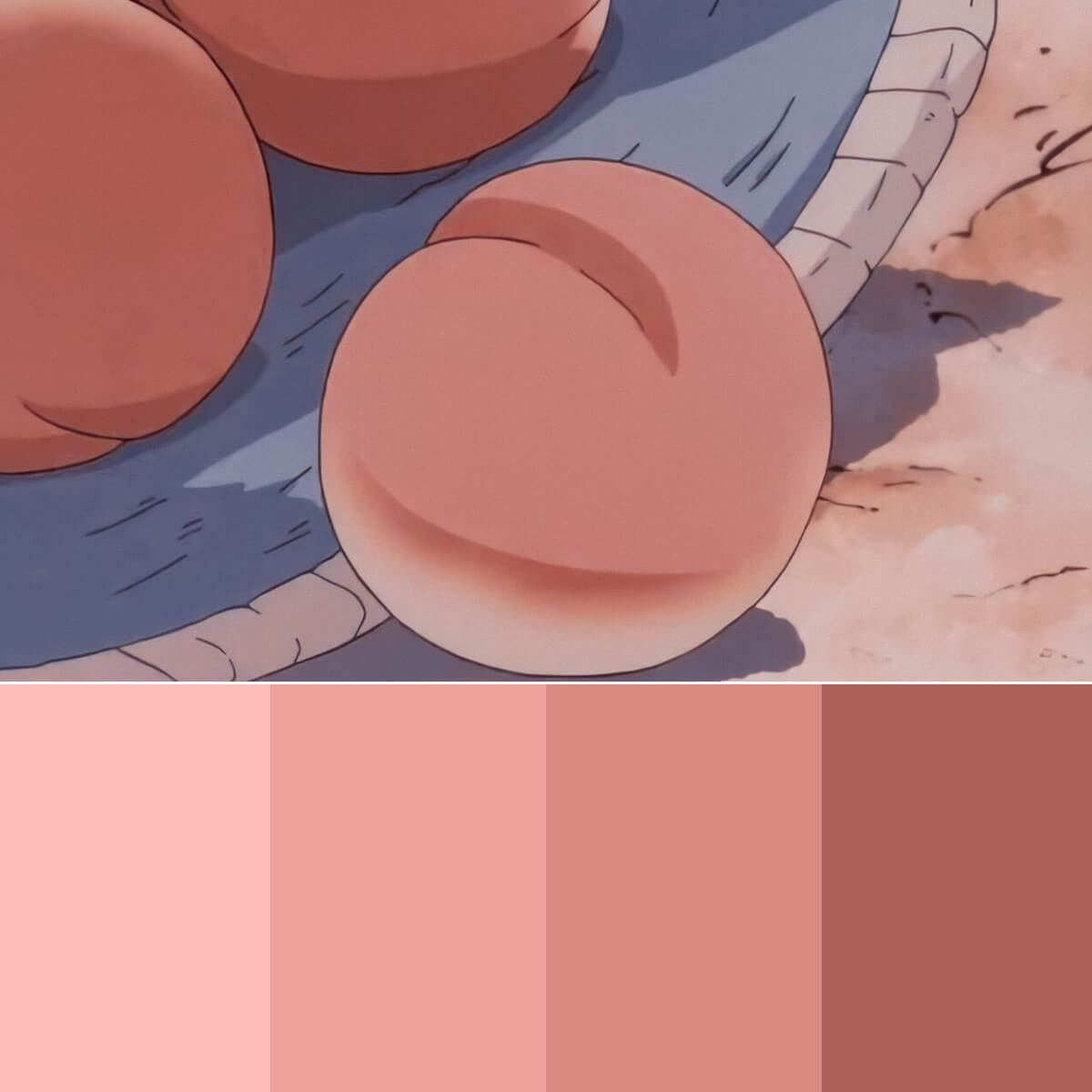 Blush Pink Color Palette
Hex Color Codes: #ffdedf | #f4cdce | #e4bcc0 | #ddadaf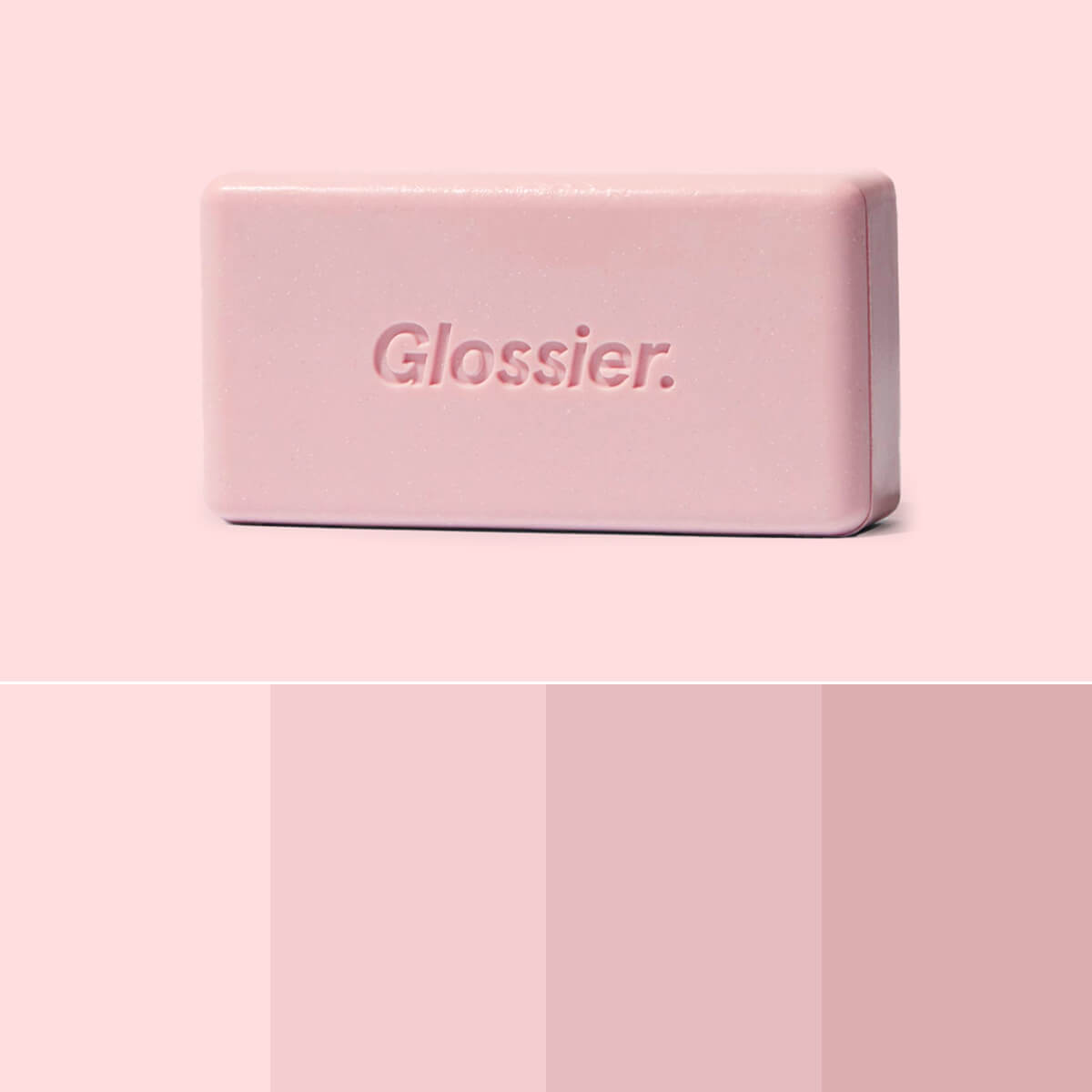 Image via Glossier
Neon Pink Color Palette
Hex Color Codes: #fe56d1 | #ff2fc7 | #ff20ad | #d90089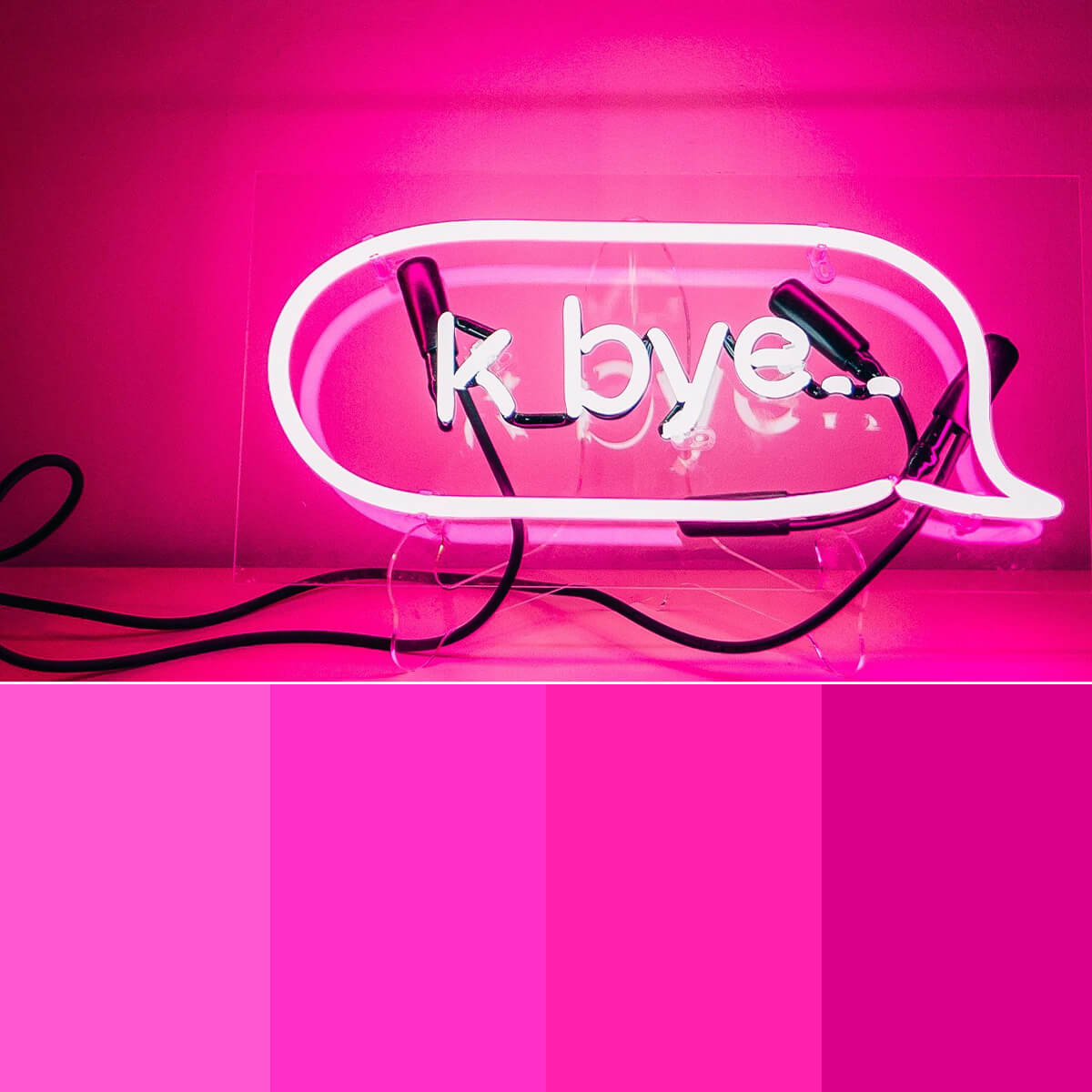 What's on your pink aesthetic moodboard? Let us know in the comments below! Make sure to check out our color palettes moodboard on Pinterest and follow @hellojenesais to share your own pink aesthetic photos!