Whether we like it or not, tracking our finances is a part of life – so why not make it as fun and as simplistic as possible?
Enter Notion finance trackers. Featuring a range of styles – from minimal, to aesthetic, to in-depth dashboards – these templates have already done all the heavy lifting for you to manage, plan, and review your daily, monthly, and yearly financials all in one place.
We've curated the best financial trackers and dashboards out there to budget your cashflow, and ultimately make strides towards early retirement. Let's jump in.
Want more Notion templates and updates? Join our mailing list, and check out our several other Notion template roundups!
Simple Spending Tracker
Journal and categorize your expenses with the Simple Spending Tracker, made by yours truly! This aptly named template boasts several built-in spending categories, an emoji sentiment rating to reflect and spend more intentionally, and a summary at the end of each month to review how under or over budget you went.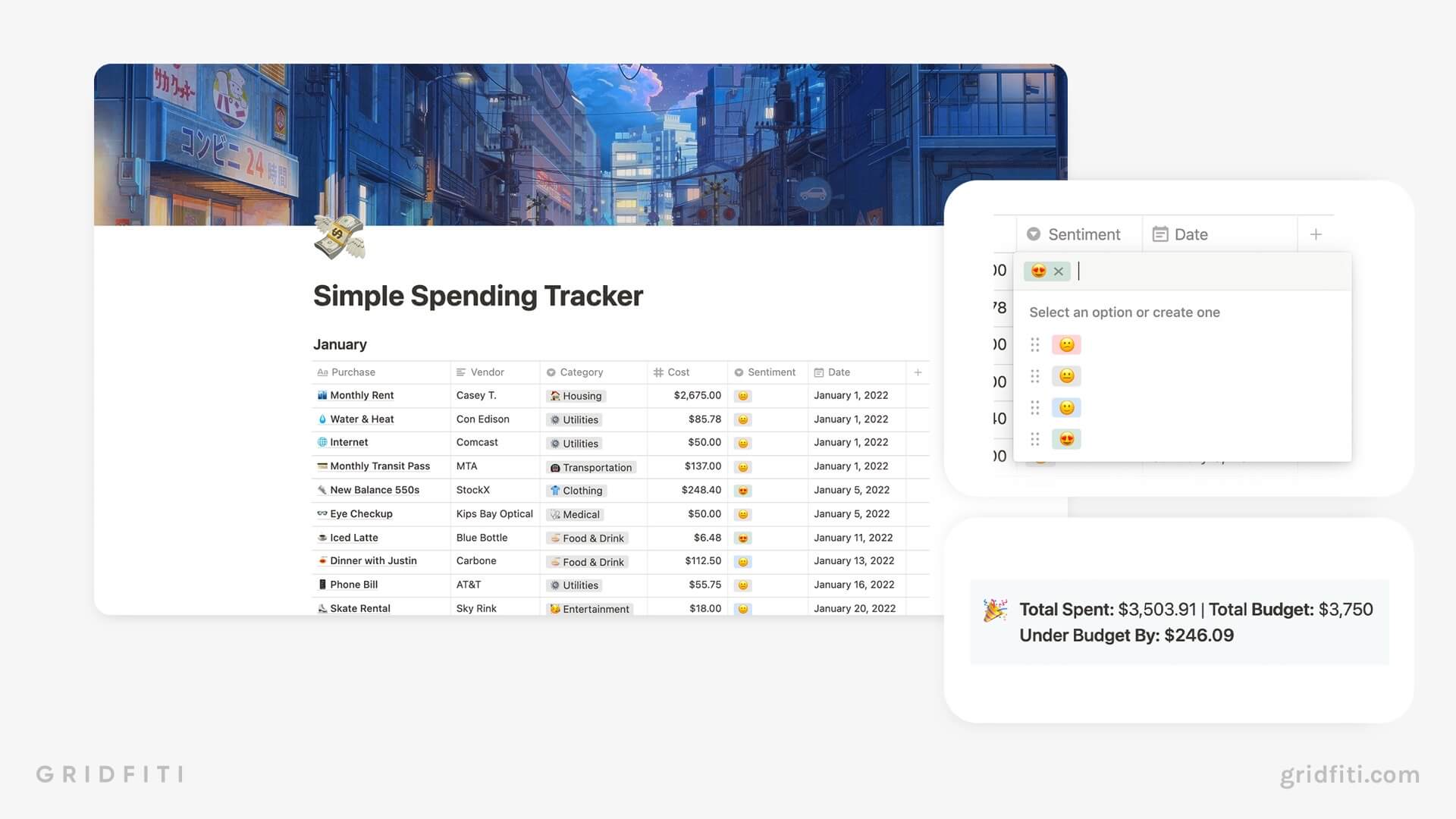 Personal Finance Dashboard Template
With the Personal Finance Dashboard, easily track what comes in, and what goes out, to hit your financial goals. The personal finance dashboard lets you record and monitor your income and spending by category, and even aggregates your past spending habits across months and years.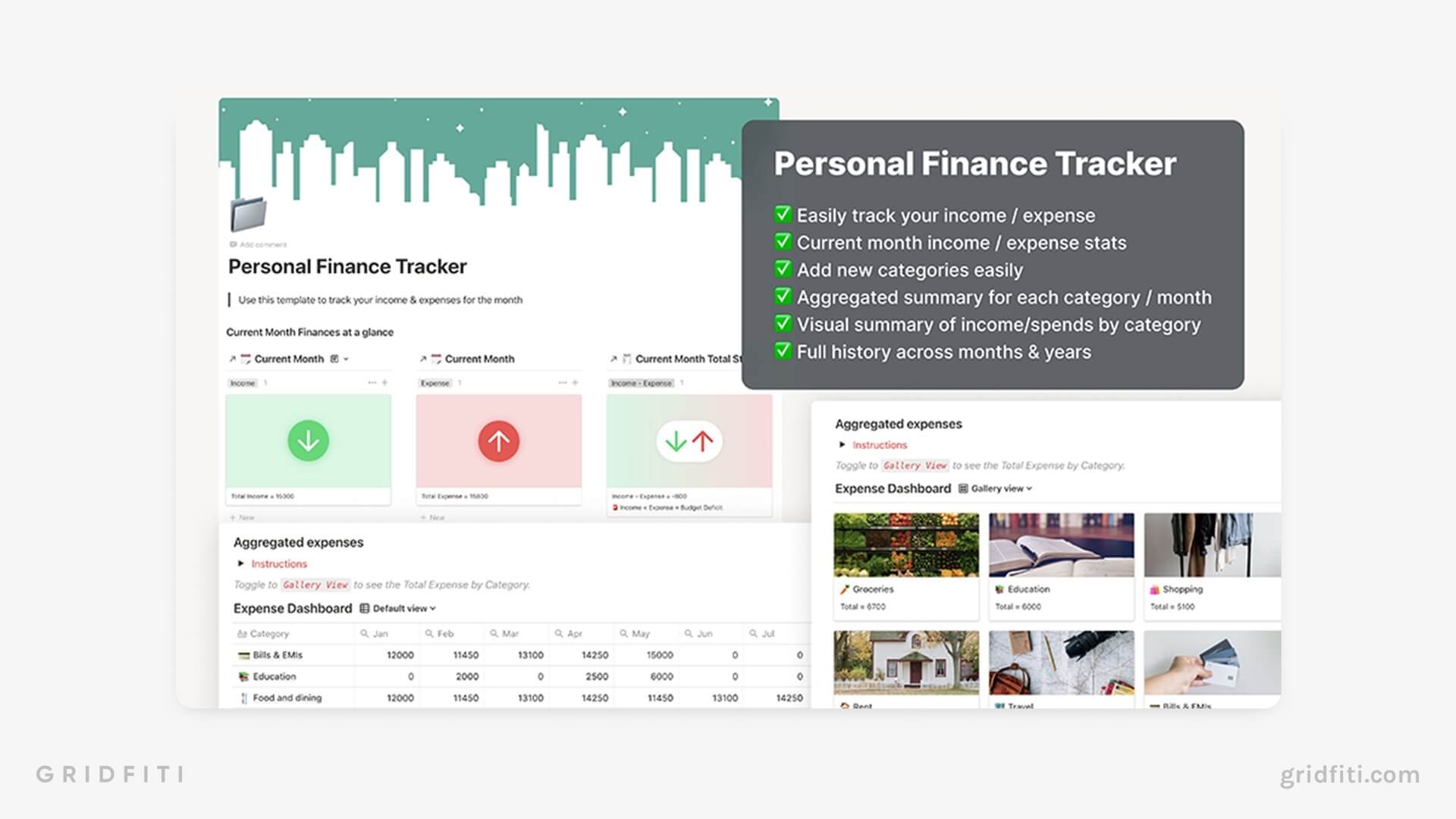 Minimal Notion Finance Tracker
This template's got a minimalist and airy facade, but don't be fooled – there's a ton under the hood. With Easlo's Finance Tracker template, log everything from your income, expenses, receipts, debts, and so much more. It even includes tools like bill splitting and renewal reminders.
Blog Finance Tracking Template
Looking for a custom system to manage your blogging business' financials? Check out Mel Lee-Smith's set of blog finance tracking templates! The set boasts 12 built-in templates to track blogging-specific revenue and expenses – including advertising, affiliate programs, subscriptions, equipment and more, all from a single dashboard.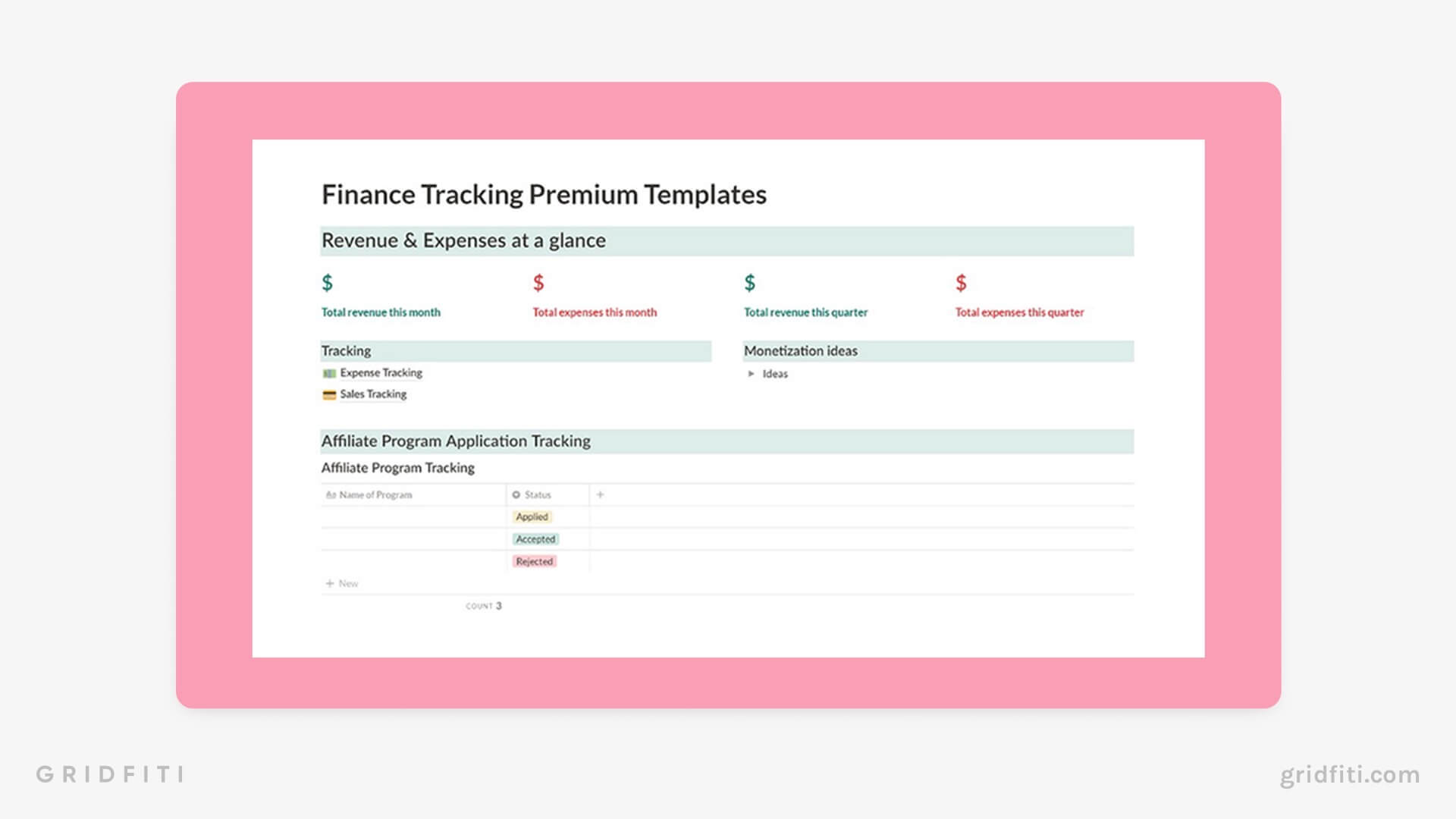 Notion Crypto Tracker Template
Monitor your digital currency holdings all the way to the moon with this Notion crypto tracker template! Organize your holdings, summarize your transactions, plan future buys, and more.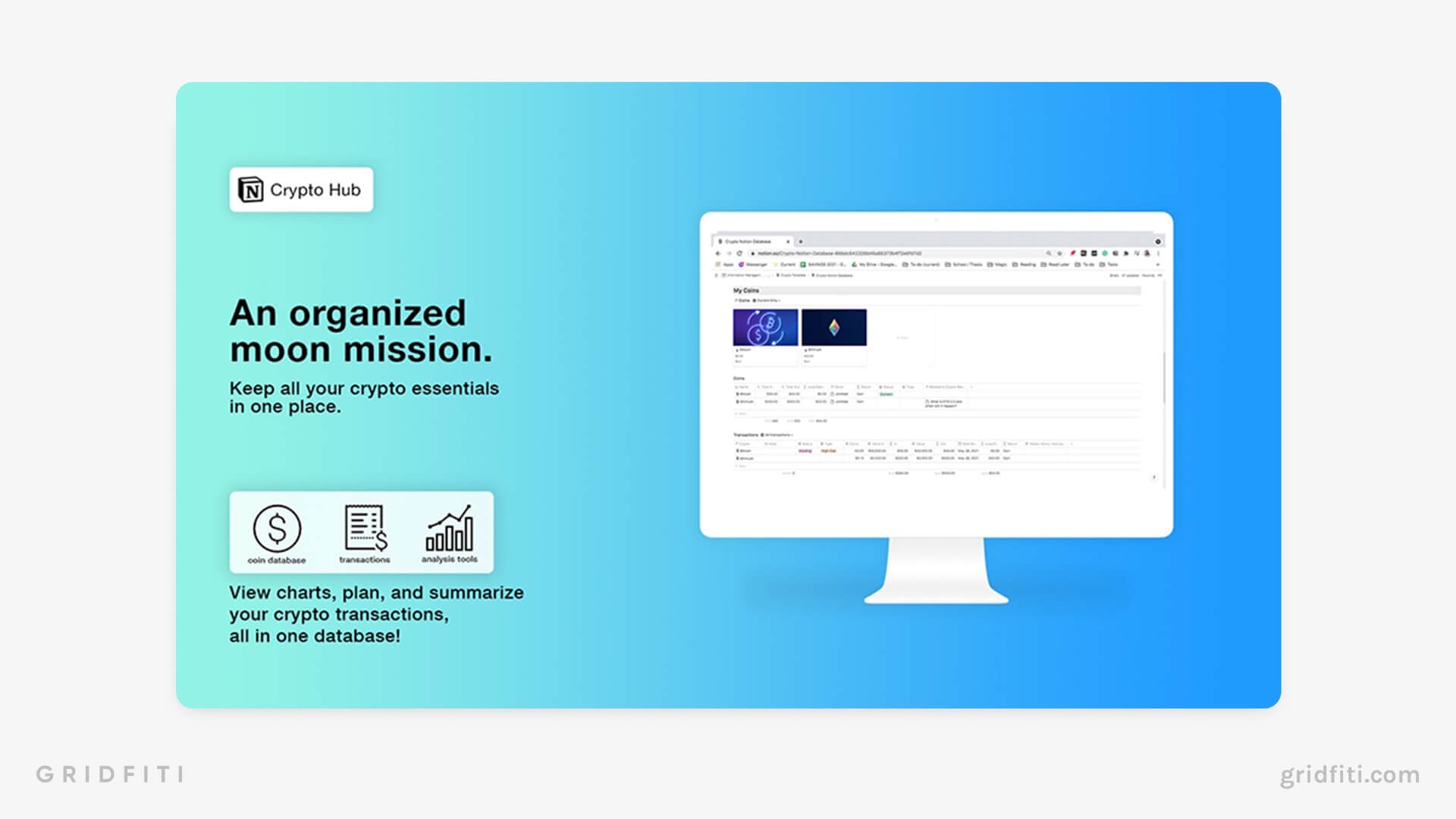 What Notion finance tracker template are you using? Do you have any other recommendations for spending tracker templates to use? Let us know in the comment section below.
Gridfiti is supported by its audience – when you buy something using the retail links in our posts, we may earn a small commission at no additional cost to you. We only recommend products we would use ourselves and recommend to our friends and family. Read more about our affiliate disclaimer.