Crypto has taken the investment world by storm, and with Notion – along with tracking your finances and stock investment portfolios – you can now log all of your crypto investments!
Whether you're investing in cryptocurrencies, or building your NFT collection – we've hand-picked the best Notion crypto templates for you to choose from.
---
Looking for more productivity tips and tools? Subscribe to The Flow — our quick, snappy, value-packed focus and recharge newsletter. Also, don't miss our several other Notion template round-ups and guides!
---
Notion Crypto & Finance Tracker
Not your typical Notion finance tracker – this template from Notionologia gives you everything you need to take control of your finances. In addition to budgeting your your monthly expenses and staying updated on your account balances, you can manage your crypto holdings, too!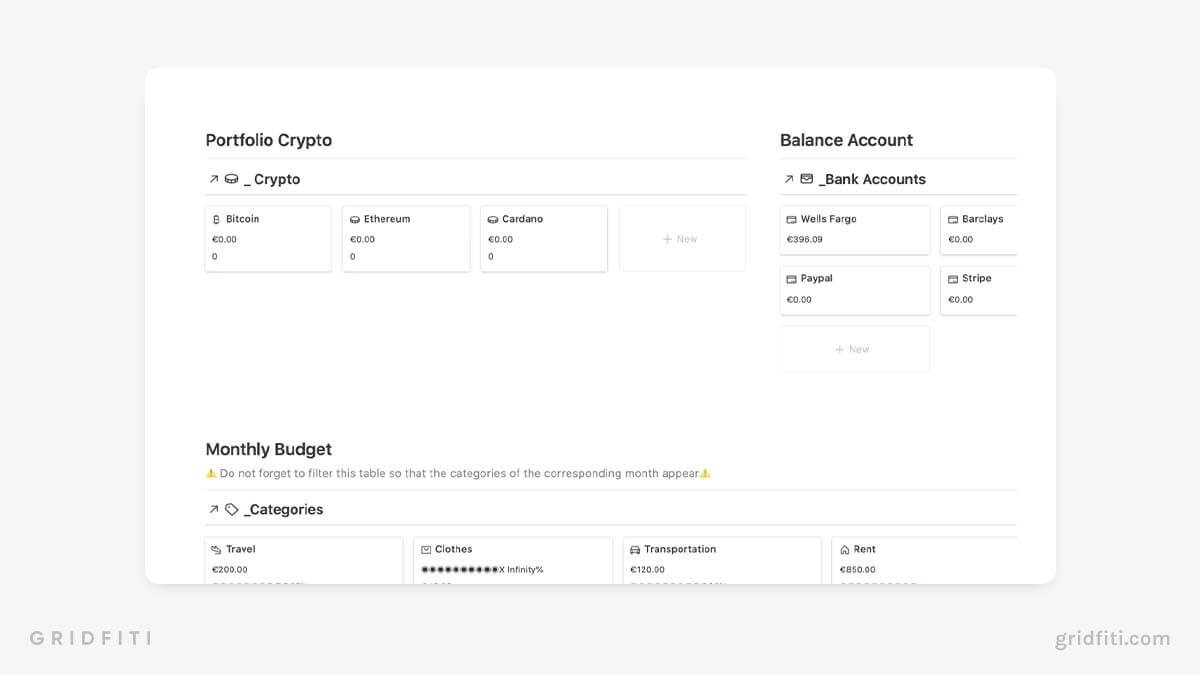 The Ultimate Notion NFT Tracker Dashboard
The Ultimate NFT Tracker Dashboard by yours truly is an all-in-one hub to track NFTs, projects, creators, marketplaces, your wallets, profit and loss, and more – all in Notion! Everything in the template is interconnected in the backend – offering a robust experience, while keeping it simple-to-use in the frontend.
Track NFTs with several properties of all kinds (ranging from art, collectibles, domains, virtual real estate, and everything in between), keep an eye on your favorite creators and projects in the space and track their relevant info, see a total summary of your NFT journey in figures, organize your wallets, automatically calculate profit/loss, and so much more!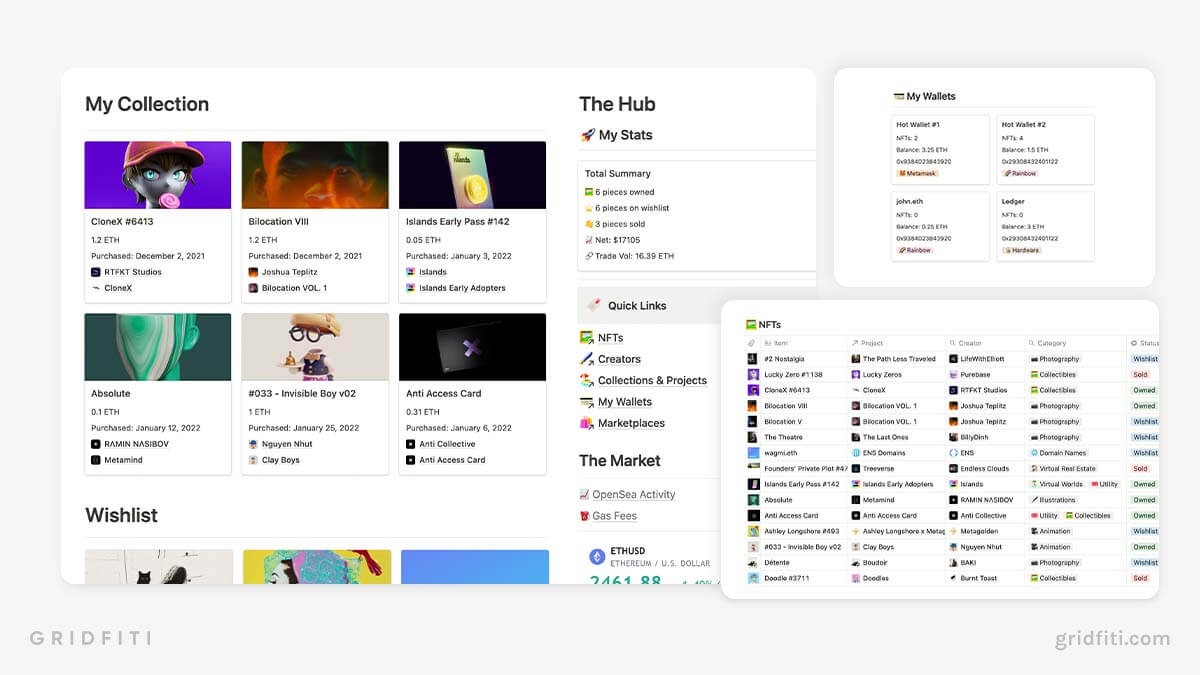 Simple Notion Crypto Database
Take your crypto investments to the moon this year. Use this simple Notion Crypto Database template to organize everything crypto in one place: view charts, plan your purchases, and summarize your transactions all in one hub.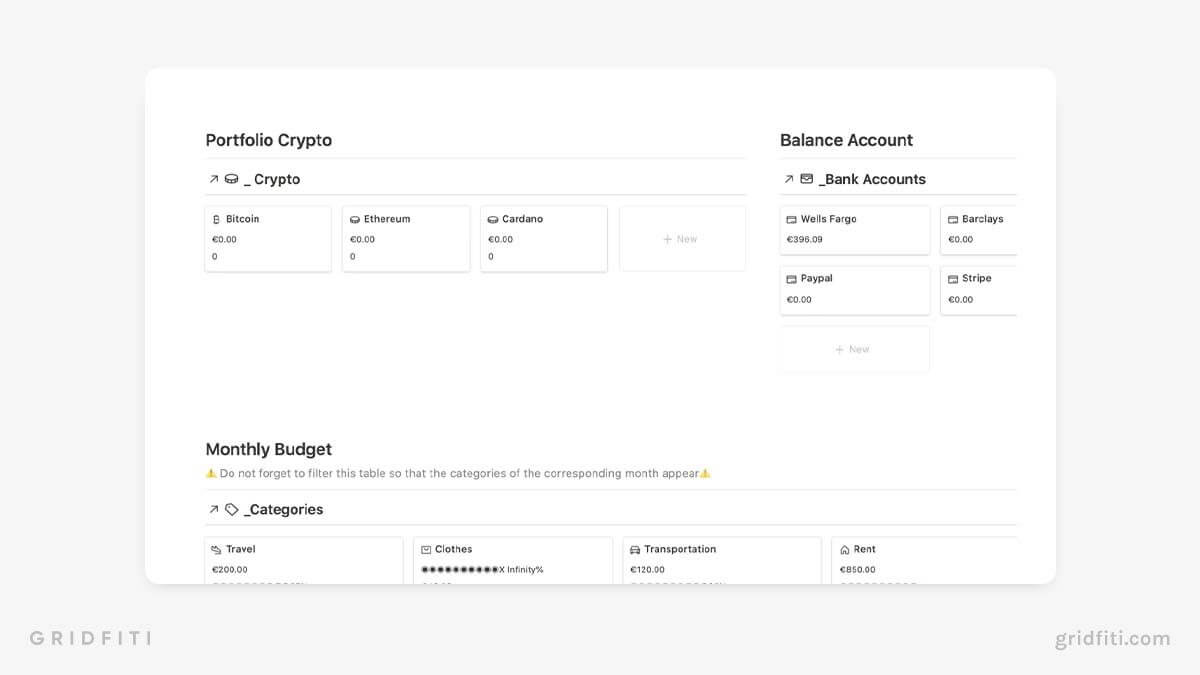 Alternative Notion NFT Tracker Template
Keep track of your collection with this NFT tracker template for Notion! Organize your NFTs by owned, sold, and add new ones to your Notion wishlist. From an investment standpoint, use the dashboard to see how much you've spent and made from NFTs.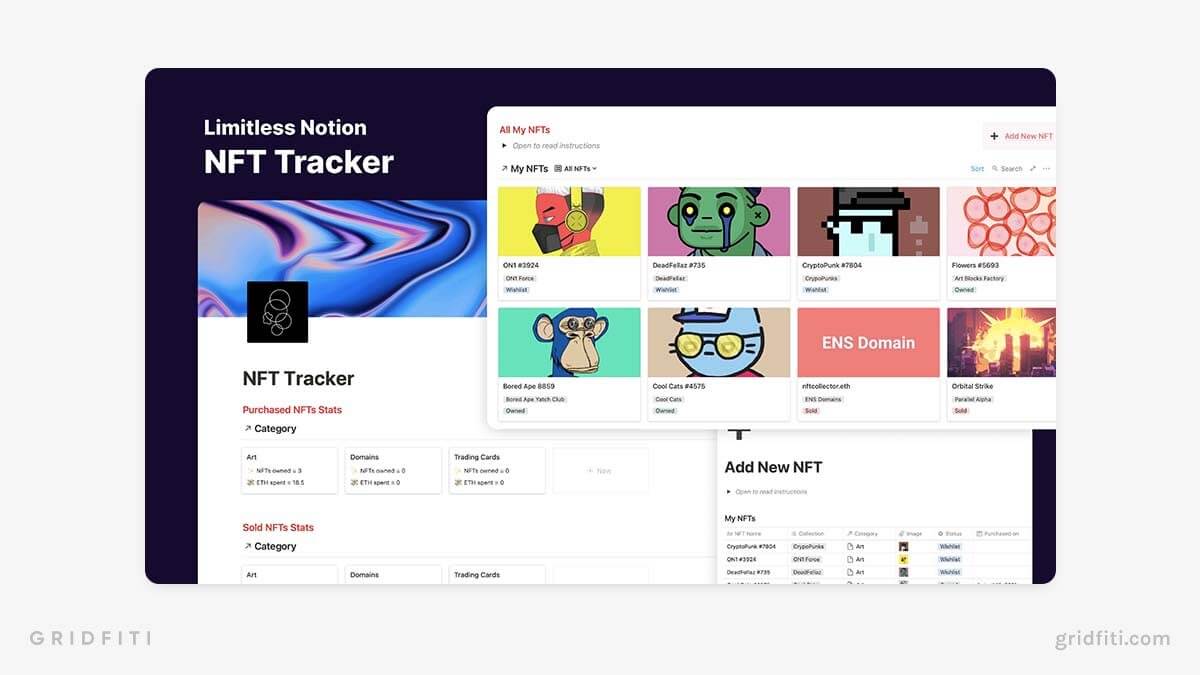 Basic Notion Crypto Tracker Template
Centralize your decentralized assets with this basic crypto tracker for all your holdings! Add the coins you've bought, and track your transactions, profit and losses, total equity, average price per coin, and so much more!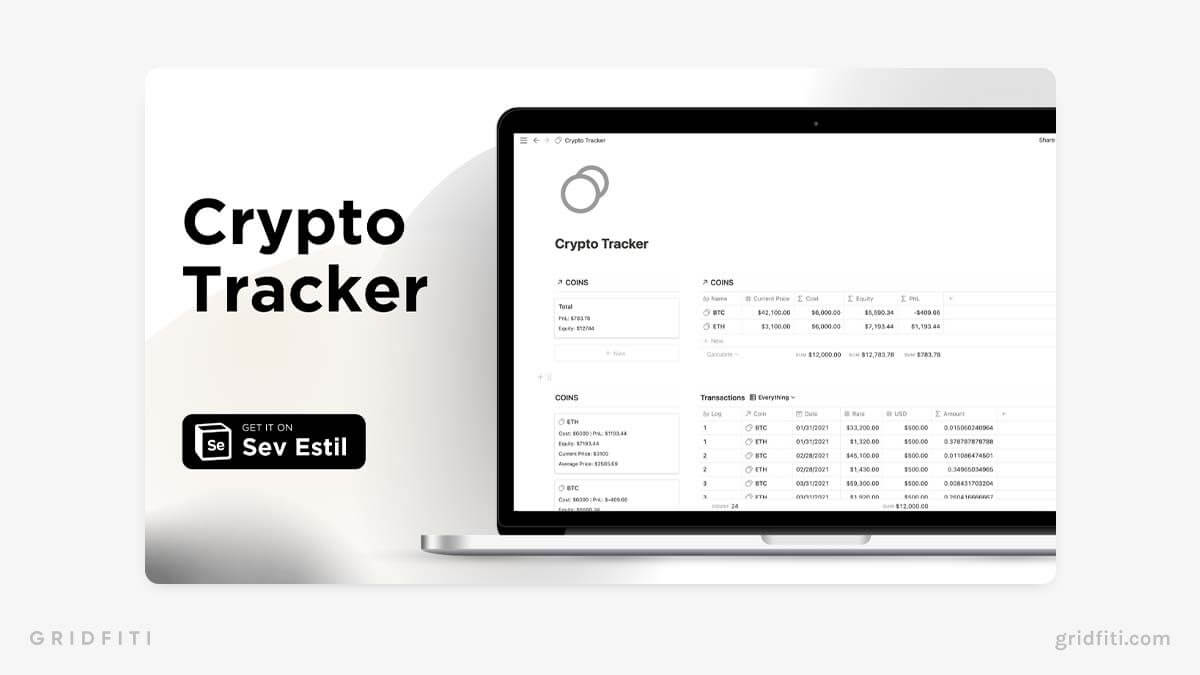 Crypto Profits Tracker Notion Template
Gone are the days of calculating your crypto profits and losses manually. With this Notion dashboard, you can have all of your crypto holdings all in one place, with live prices updated automatically to reflect current market rates – thanks to Notion's API integration!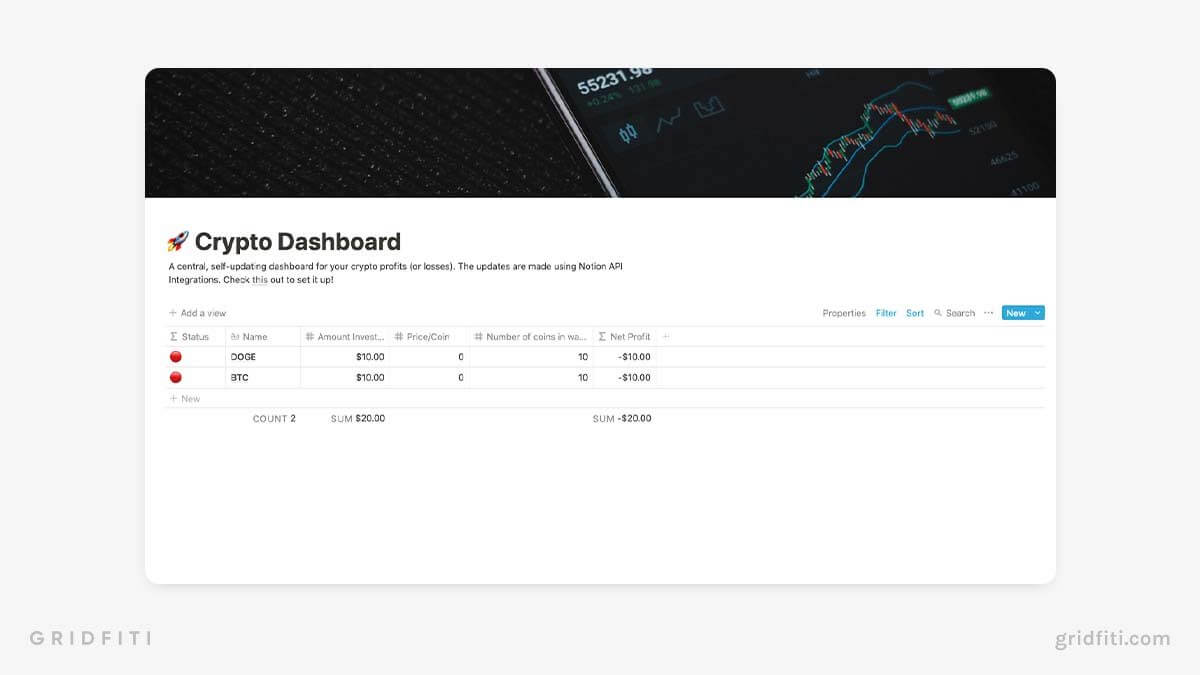 Which Notion crypto tracker template are you using? Do you have any other NFT & crypto templates for Notion to recommend? Let us know down in the comments below!
Gridfiti is supported by its audience – when you buy something using the retail links in our posts, we may earn a small commission at no additional cost to you. We only recommend products we would use ourselves and recommend to our friends and family. Read more about our affiliate disclaimer.