If you've got too many things going on at once and are finding it difficult to focus, you're not alone. From work life, to personal life, or even school life, having so many things to both prioritize and inversely, distract you, can make it near impossible to live intentional days and complete tasks, and those with ADHD know this all too well.
The good news is there are several incredible Notion templates made specifically to help those with ADHD improve their focus and develop both day-to-day and long-term productivity solutions. We've rounded up some of the best Notion ADHD templates to add to your workspace and get going – let's check them out!
Want more Notion tips, tricks, and templates? Join our Notion mailing list below and check out our several other Notion guides and round-ups!

Sign up for Notion here! Free for personal use, students, and educators.
Notion ADHD Life Planner 2.0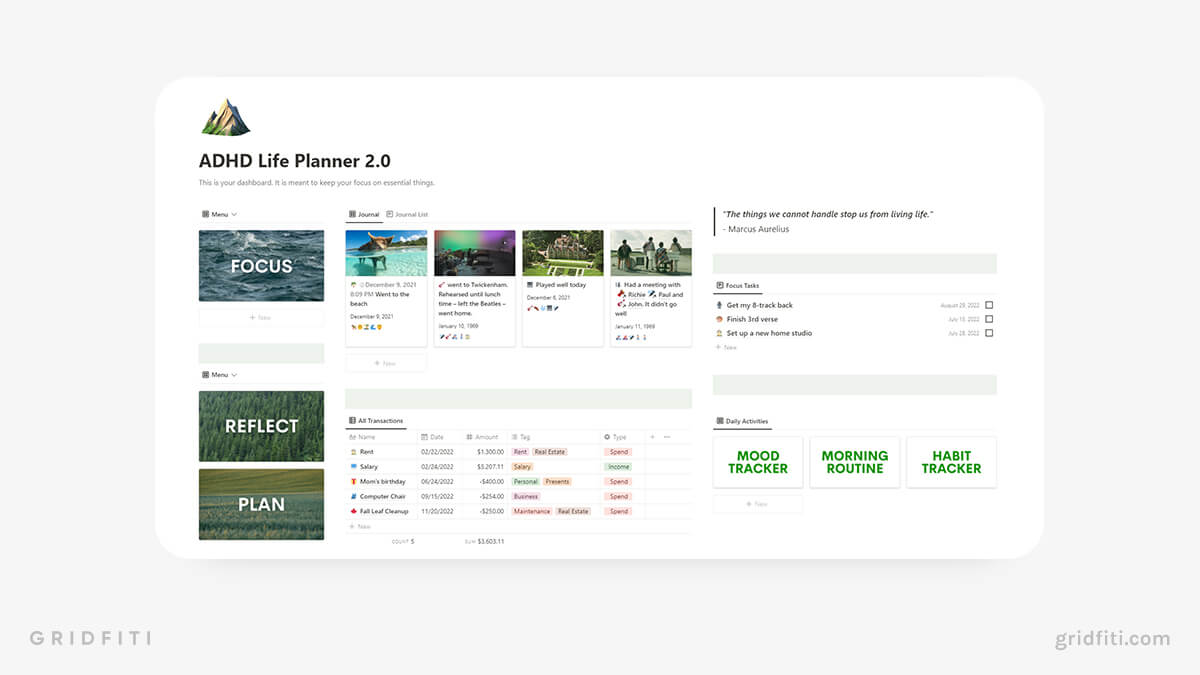 Vision to Action – Notion Goal Planning Roadmap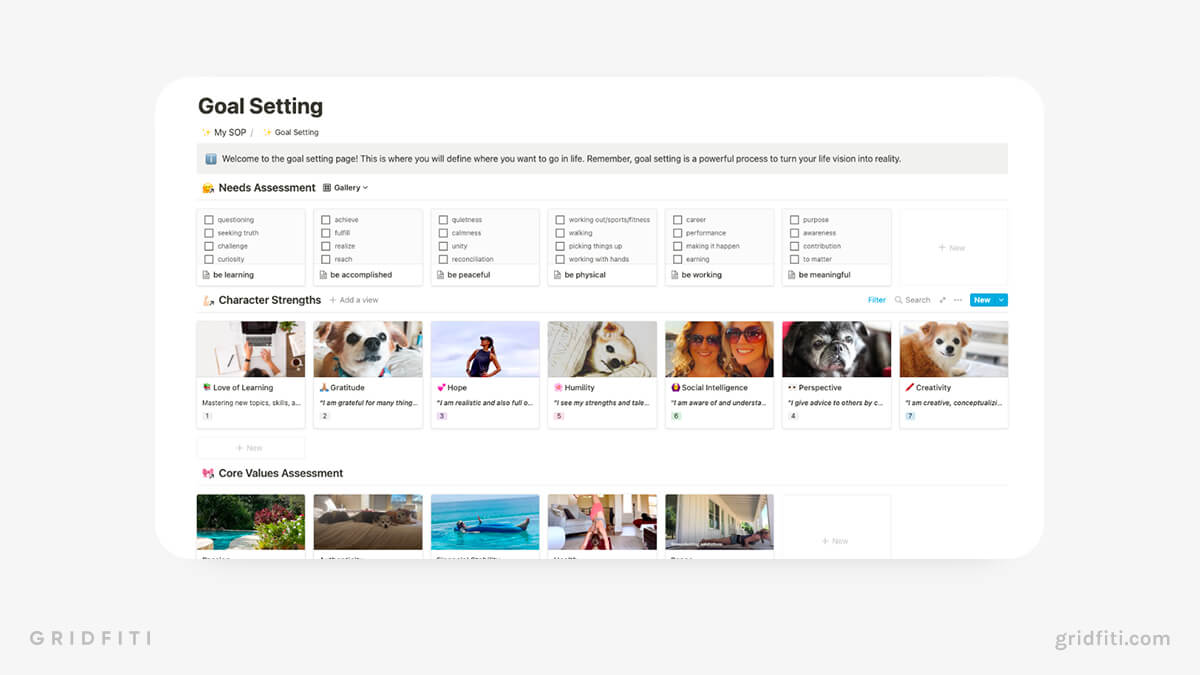 ADHD-Friendly Student Planner Template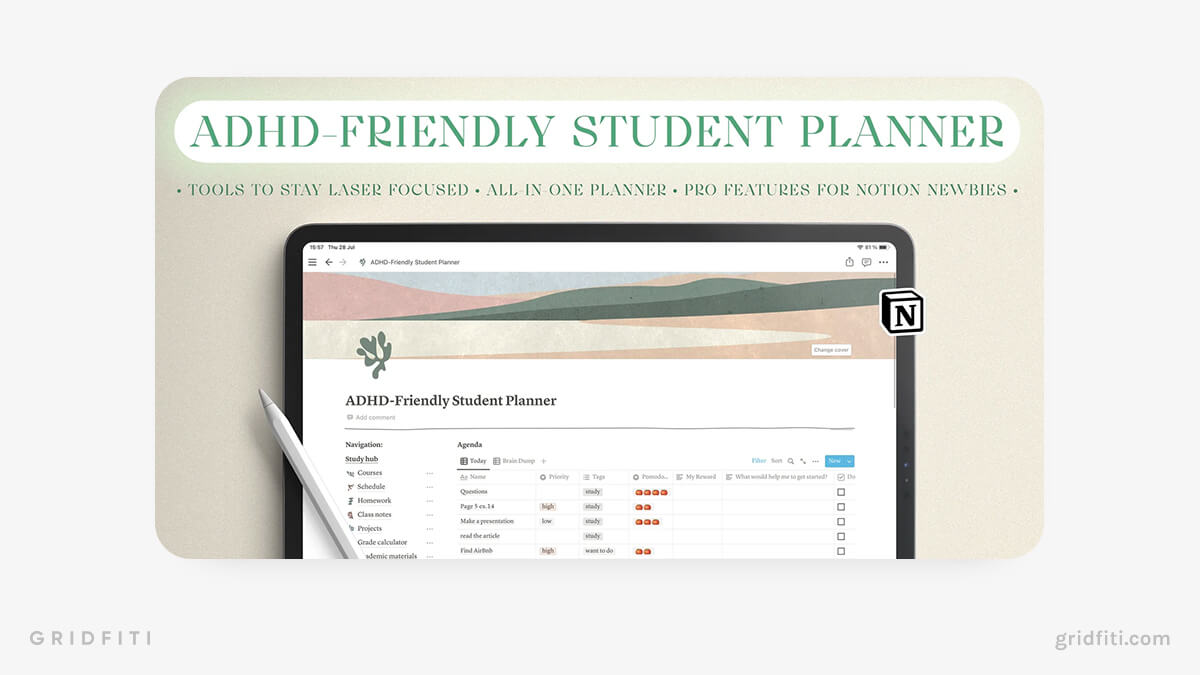 ADHD Life Tracker – Daily Command Center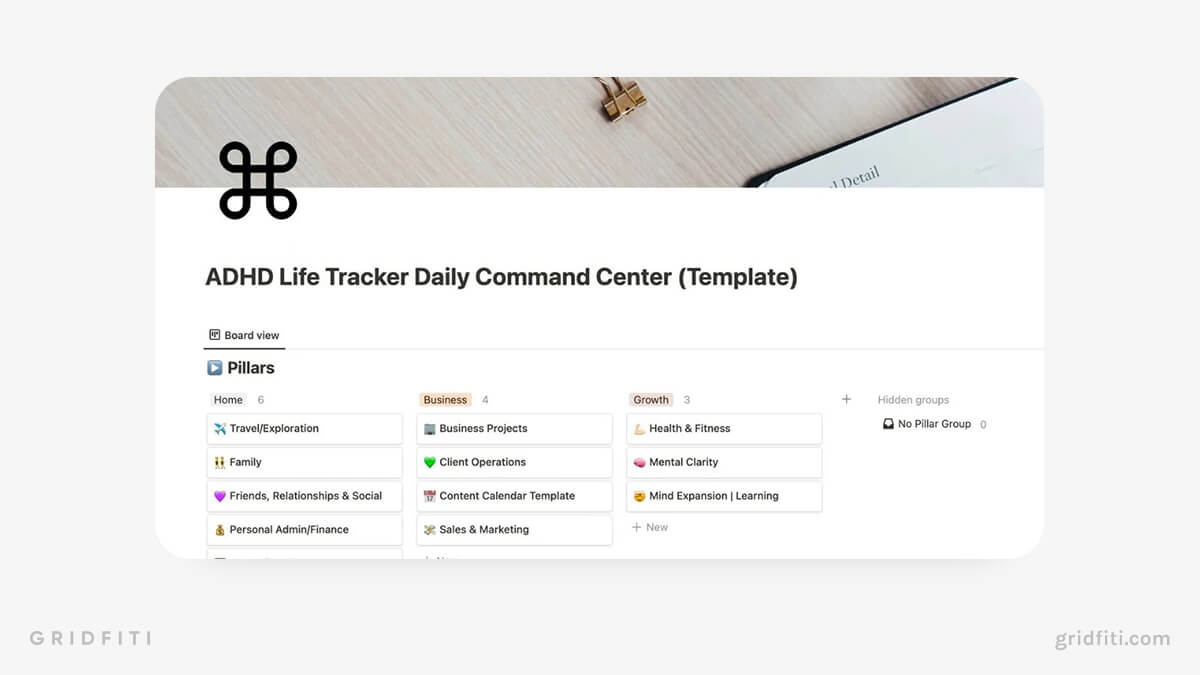 Aesthetic ADHD Digital Life Planner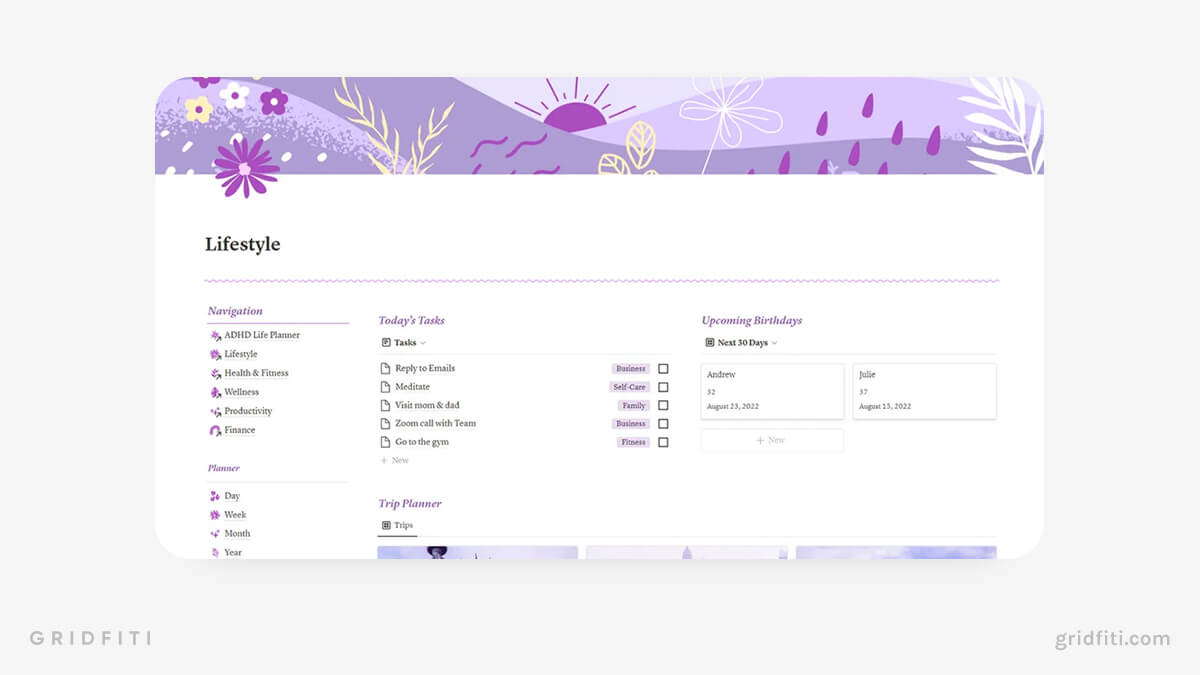 Get Sh*t Done – Smart Notion Template for Planning & Goals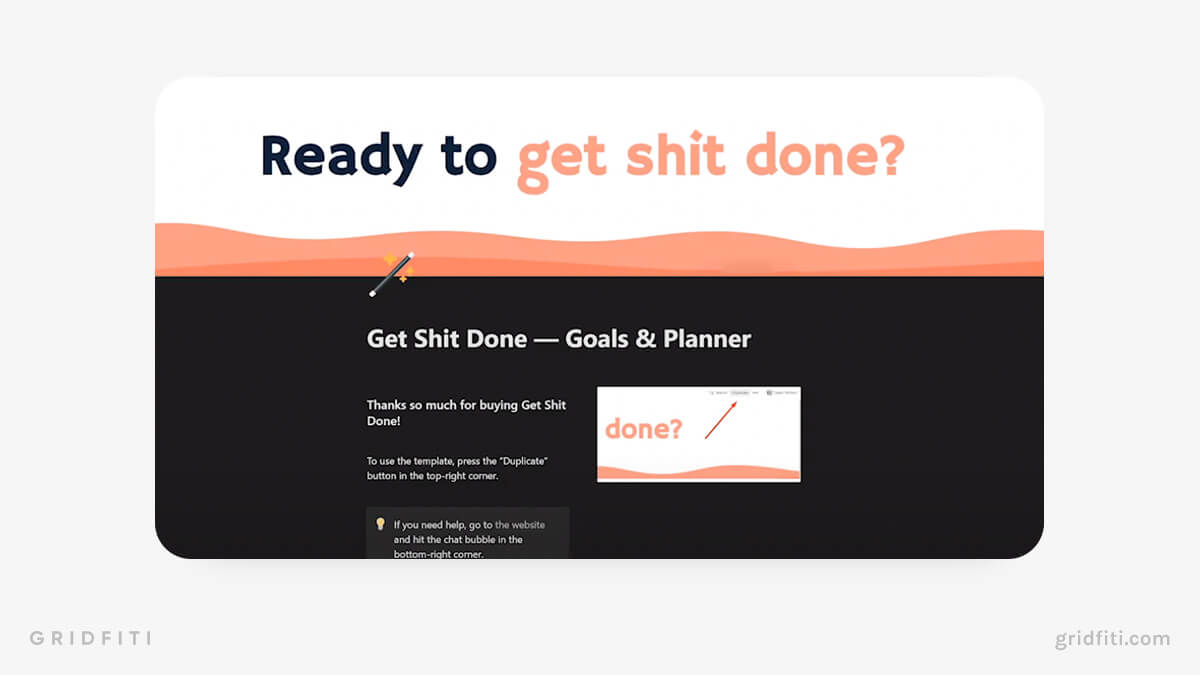 Color-Coded Notion Life Planner – ADHD & Neurodivergent Friendly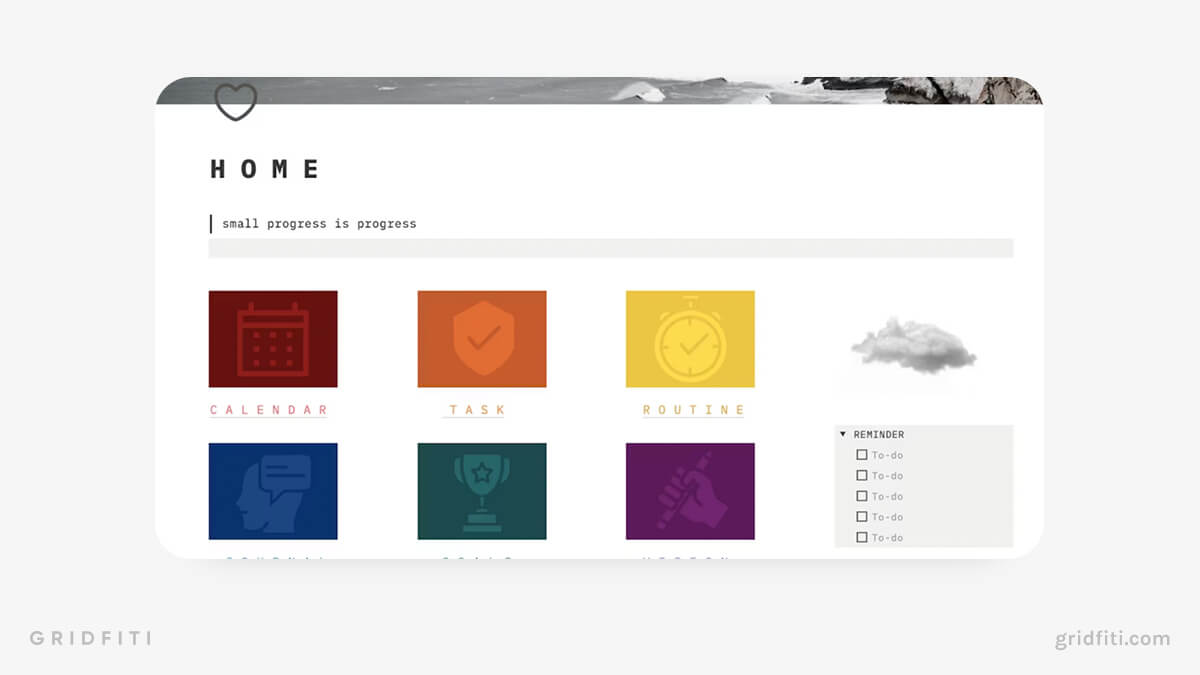 Notion ADHD Dashboard Template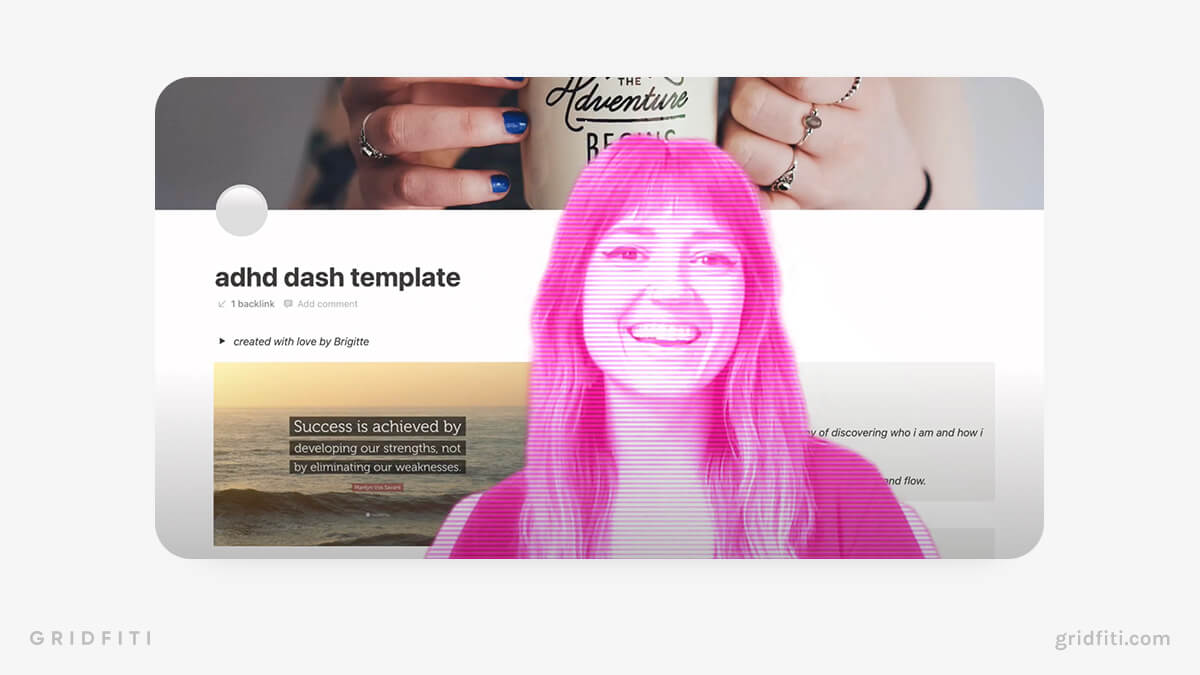 Simple ADHD-Friendly Dashboard Template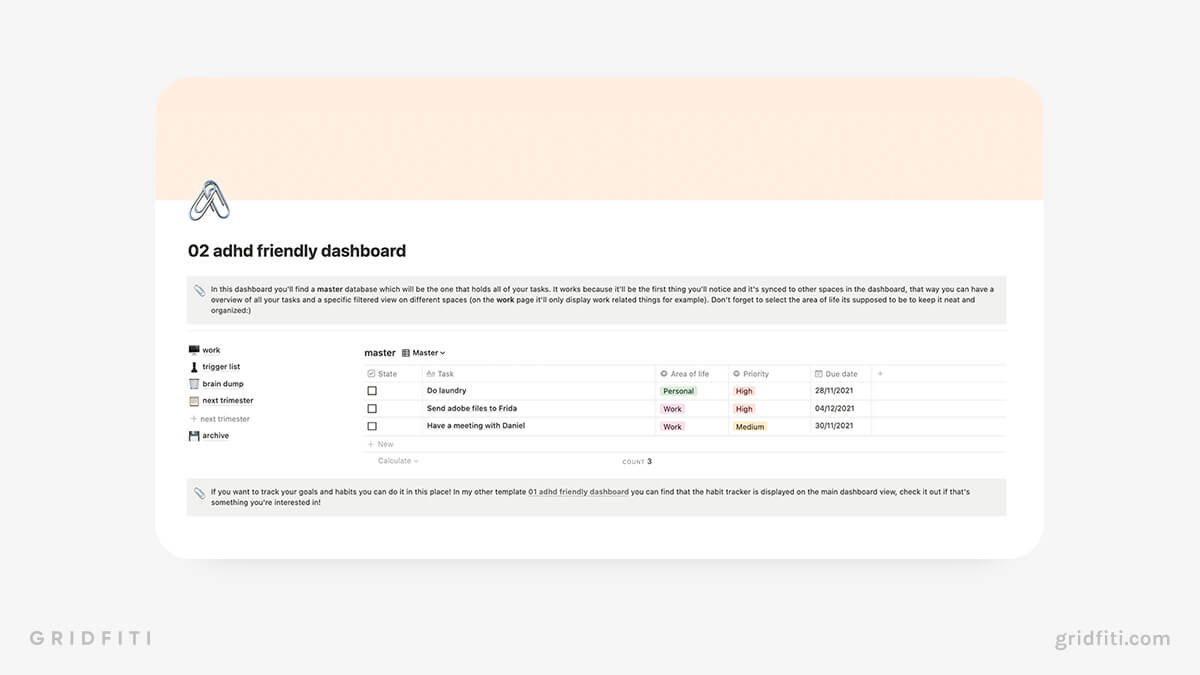 Notion ADHD Planner Template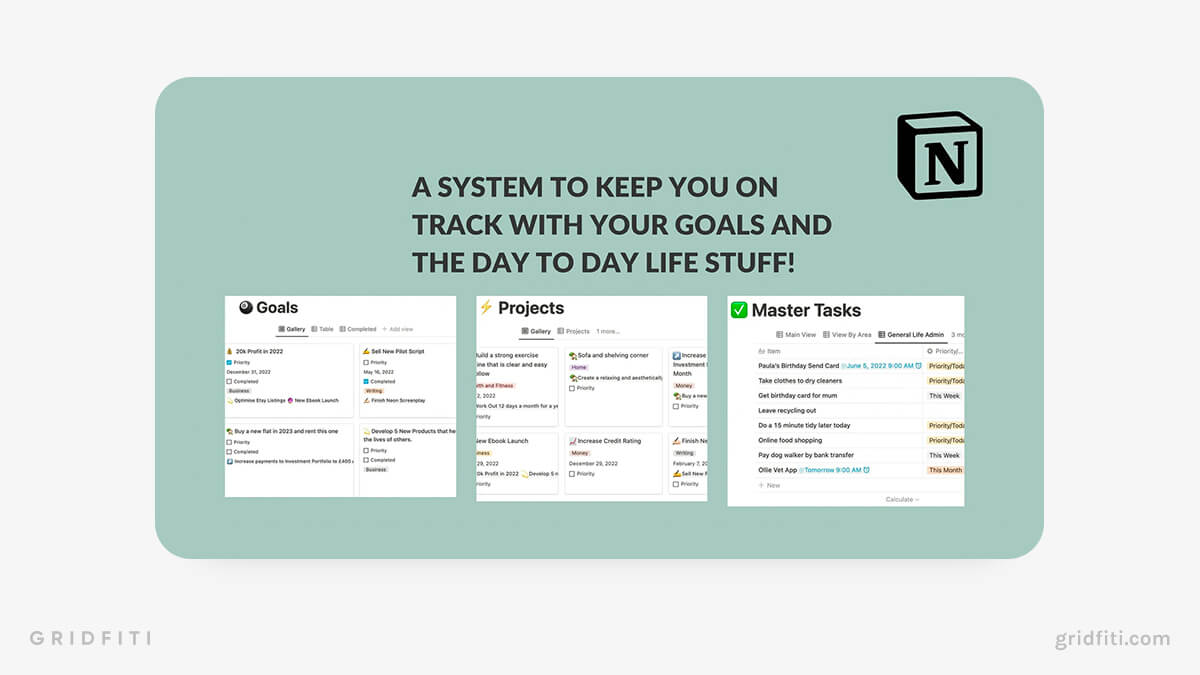 Which Notion ADHD templates will you be integrating into your workspace? Any ADHD templates for Notion we've missed in the round-up? Let us know in the comments below!
Gridfiti is supported by its audience – when you buy something using the retail links in our posts, we may earn a small commission at no additional cost to you. Read more about our affiliate disclaimer.