Enhance your workflow and productivity with Notion calculator widgets that live right in your workspace! You'll never need to worry about your scientific calculator running out of juice again when it's embedded on your favorite Notion pages.
From basic color-coded calculators for young students, to physics and chemistry calculators for science majors, Notion calculator tools suit any situation. Scroll down for five of the best calculator widgets for your workspace!
Want more Notion tips, tricks, and templates? Join our Notion newsletter below and check out our several other Notion guides and round-ups!
Notion Calculator Widget
Searching for a calculator Notion widget you can count on? The Notion Widget Calculator is a simple and aesthetically pleasing option for your dashboard. It features classic calculator commands and some useful scientific operations, including trigonometric functions. It's super straightforward to embed — just copy the embed HTML into Notion and you're good to go! Check out how it looks when embedded in our Student OS template.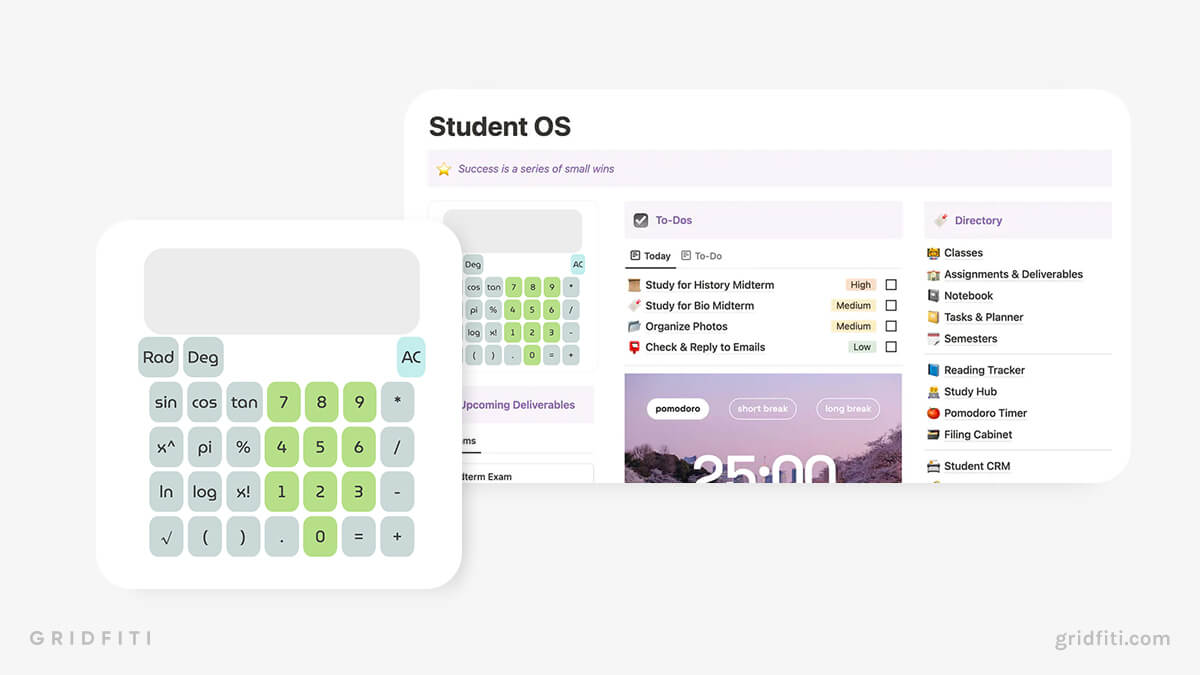 Scientific Calculator Widget
Solve complex equations directly from Notion with the Scientific Calculator widget! Swap between the main calculator and scientific functions, with a built-in QWERTY keyboard for writing custom equations. Measure angles in degrees and radians, calculate standard deviations, and much more. This Scientific Calculator widget shows your previous calculations, making it easier to work through tricky formulae. Simply copy and paste the web URL to create a Notion embed.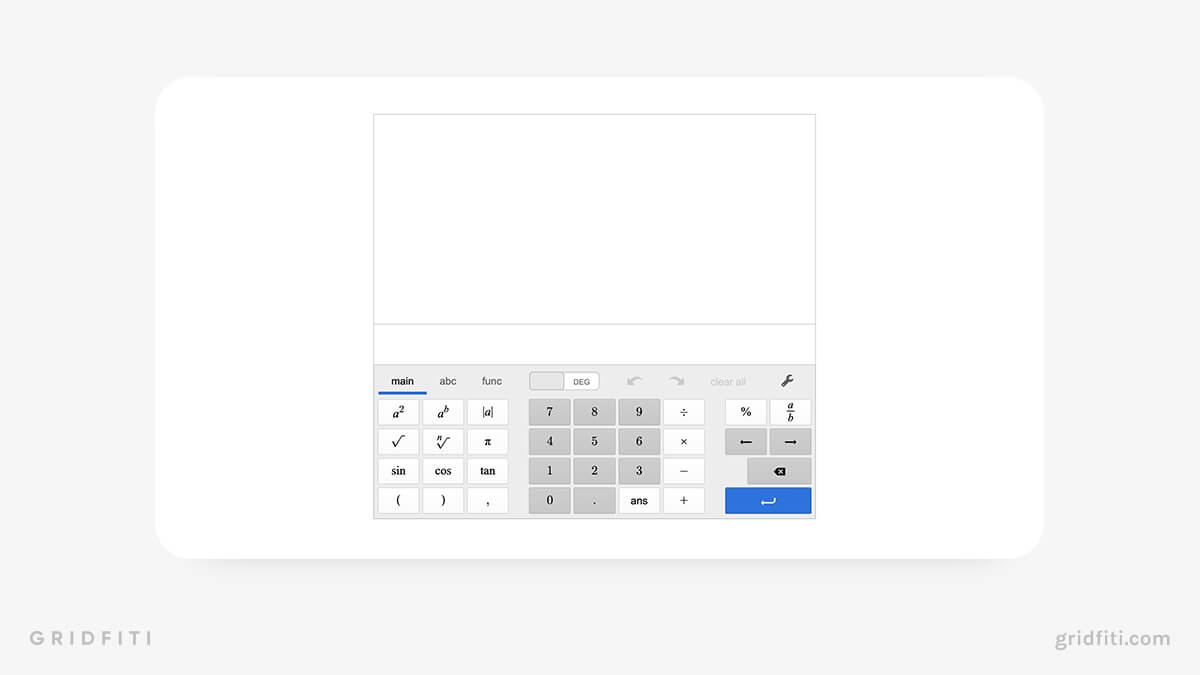 Simple Calculator Widget
Simple Calculator is one of the most accessible Notion calculator widgets around. Its clear display features all essential calculator functions, as well as options for percentages, fractions, and memory recall. This widget is perfect if you need a widget for quick and easy arithmetic. Copy the web URL to create a Simple Calculator Notion embed.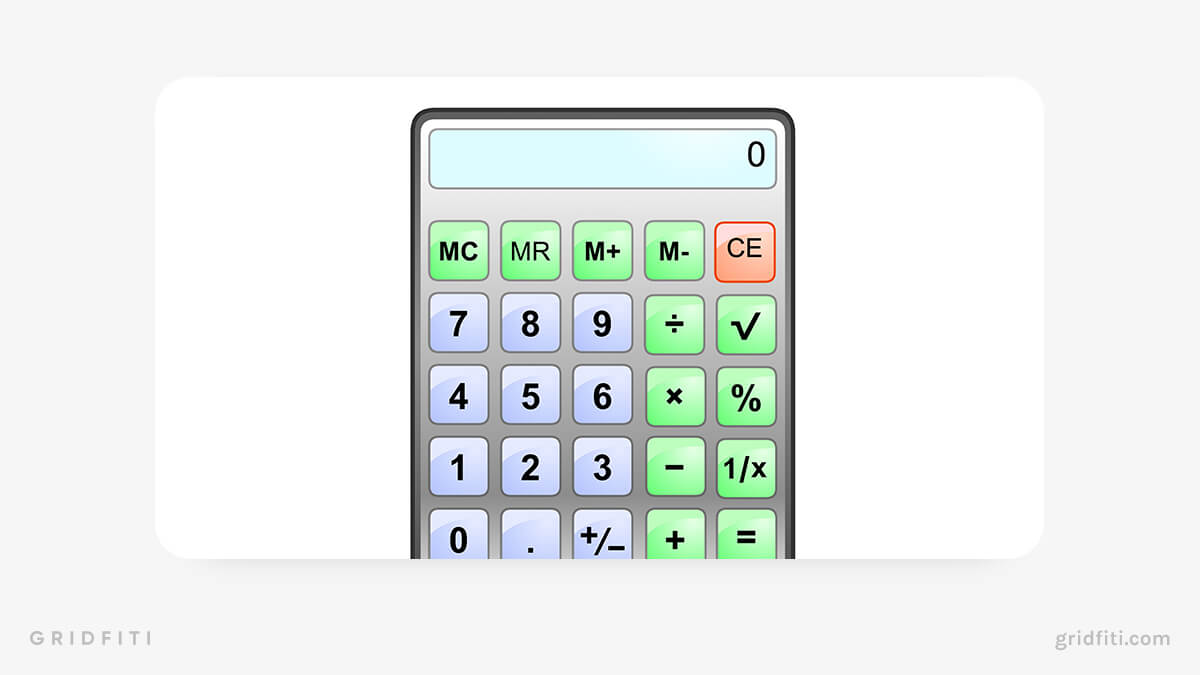 Colorful Basic Calculator Widget
Brighten up your Notion page with the Colorful Basic Calculator! This calculator has the simplest functions on this list, making it perfect for young students. Color-coded buttons and a "clear entry" button make adding, subtracting, dividing, and multiplying a breeze. Copy and paste the web URL to make your Notion embed.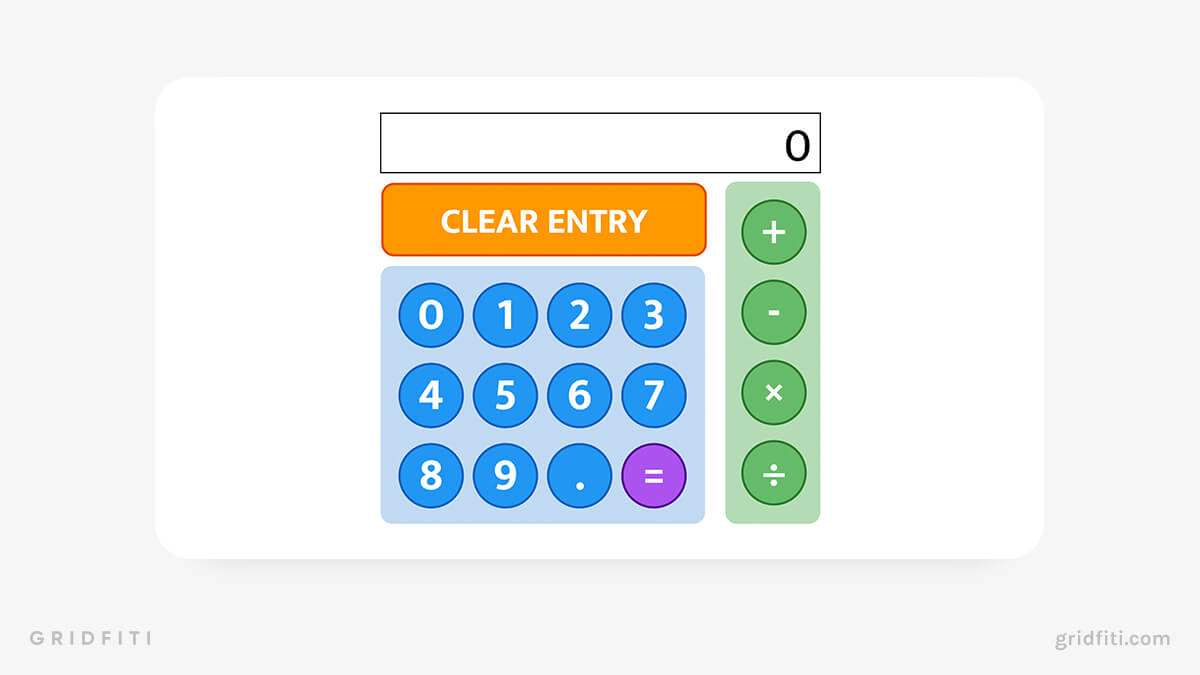 Calculator Hut Widget
Calculator Hut is the site to visit if you're looking for a niche calculator tool for Notion. You'll find dozens of options on Calculator Hut, from finance to physics to chemistry calculators. Solve Fibonacci sequences, work out sales tax on products, calculate an object's velocity, and much more. Every calculator is embeddable in Notion — just copy and paste the web URL.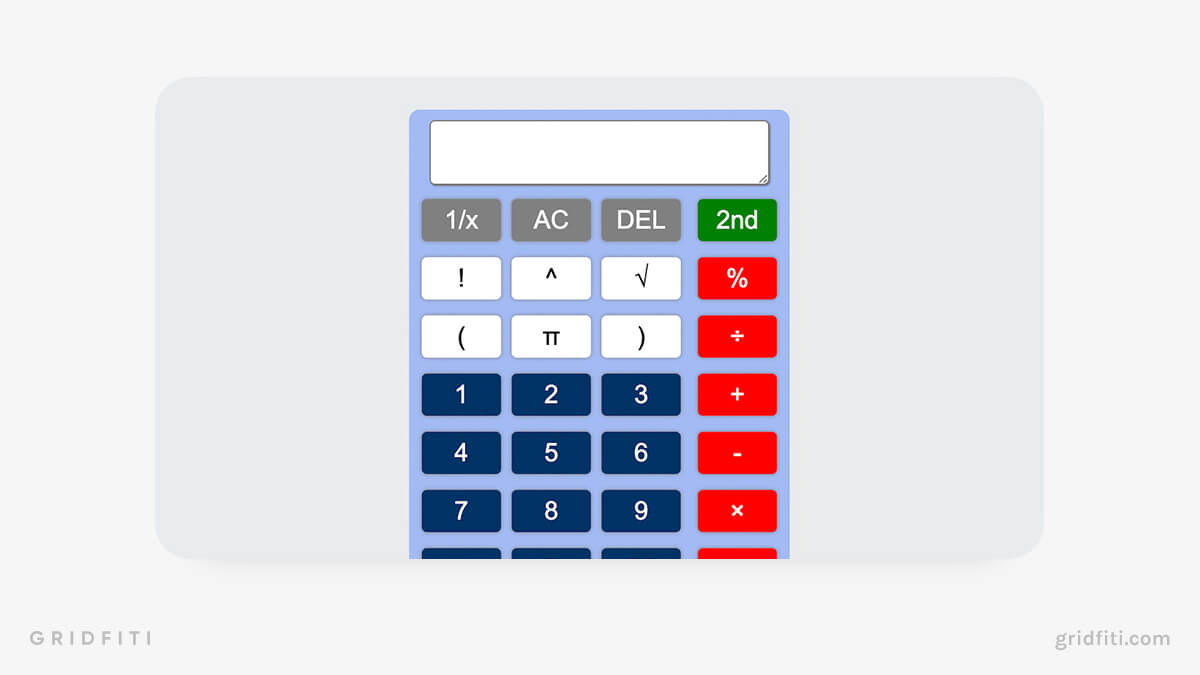 What's your favorite Notion calculator tool? Let us know in the comments below!
Gridfiti is supported by its audience – when you buy something using the retail links in our posts, we may earn a small commission at no additional cost to you. Read more about our affiliate disclaimer.