Having one central dashboard for everything going on in your life can be a huge productivity boost – and who doesn't want a one-stop-shop for all things in their life? Enter Notion dashboards.
Notion dashboards come in all shapes and sizes, ranging from self improvement-focussed setups, all the way to planning and scheduling all your social media accounts.
Here are a few of the best Notion dashboards to help you visualize your life all in one place!
Want more Notion template updates? Join our mailing list! 📮

Anime Cafe Dashboard for Notion – All-in-One Hub
Have everything for your life in one place with the all-in-one Anime Cafe Notion Dashboard! Walk into your personal virtual cafe every morning for anything you need.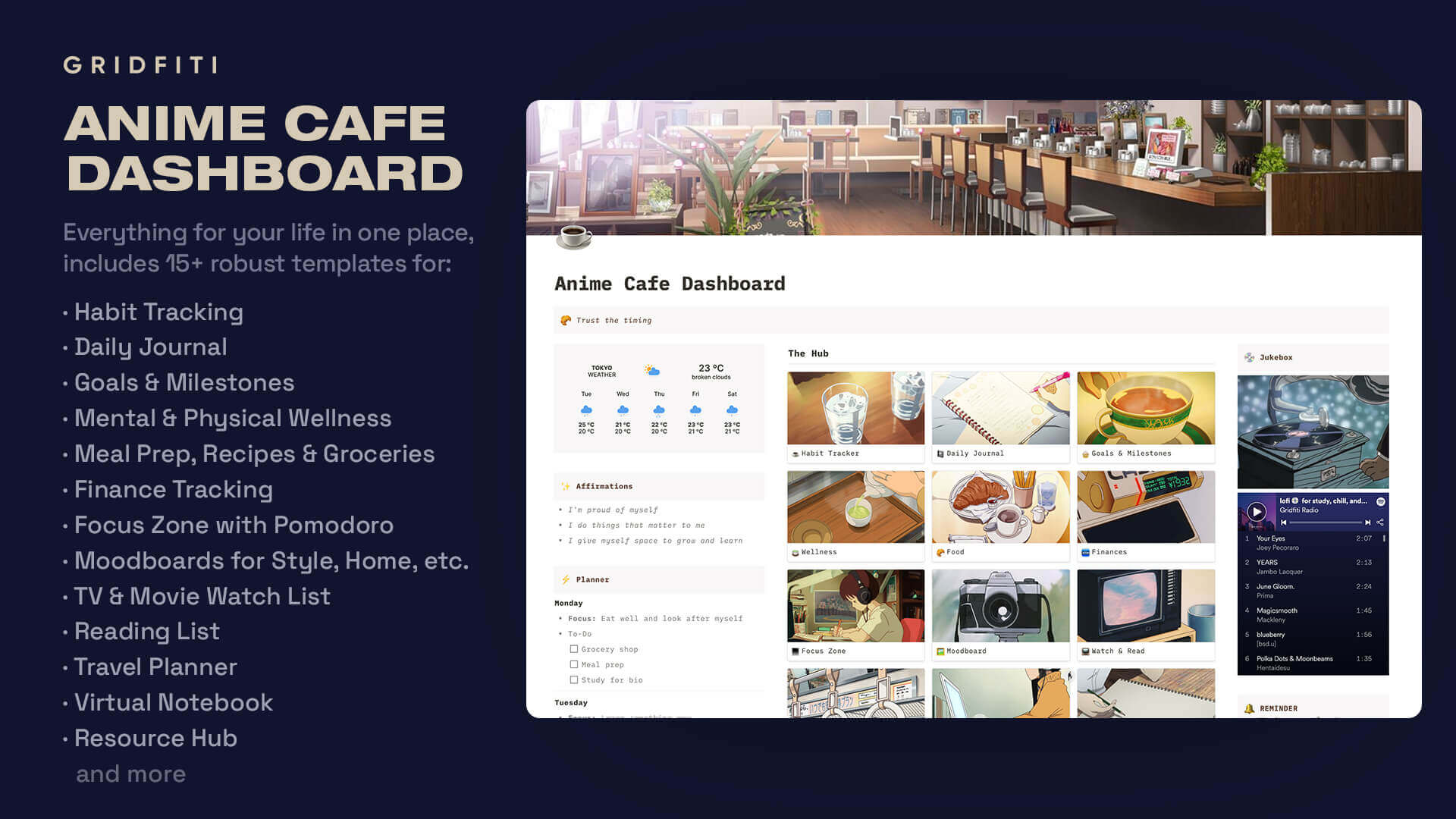 Perspective Board – Notion Dashboard for Self Improvement
If the sheer amount of tasks on hand are stopping you from starting, this perspective dashboard is the Notion template you need. On top of being able to set goals, log milestones, and prioritize tasks by effort and impact, you can even track what you're reading and what you're watching!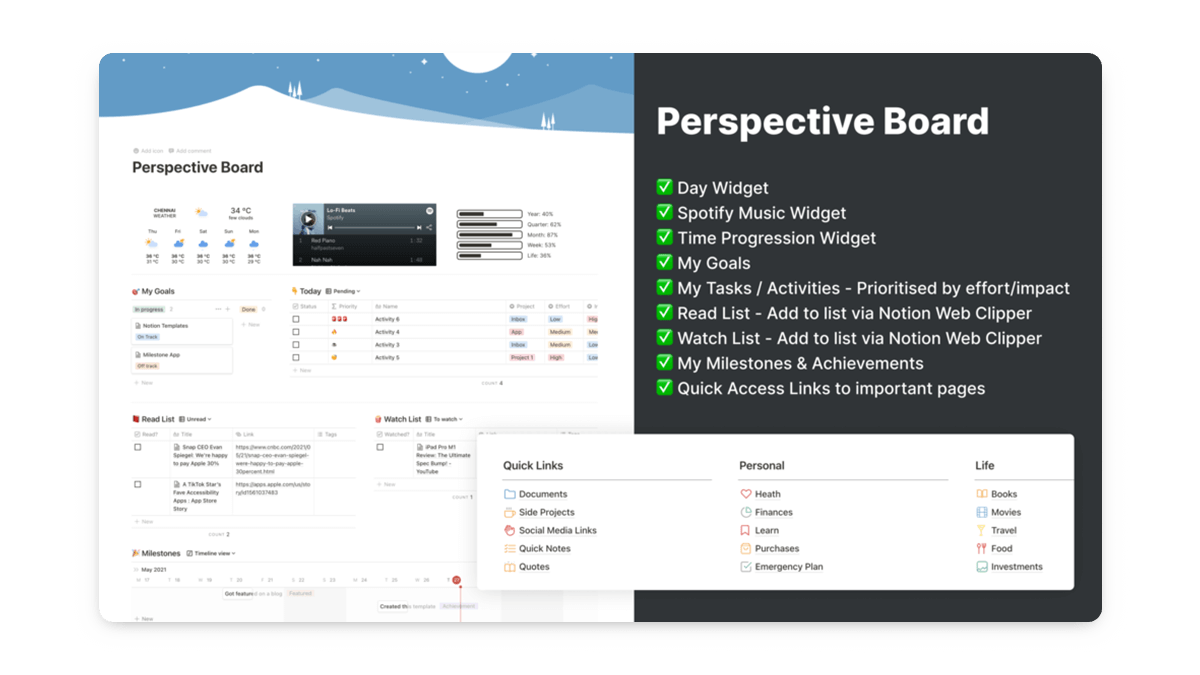 Notion Dashboard for Students
Make sure you're ready for the new semester with one of these top Notion dashboard templates for students. Organize your schedule, track your grades, and manage your notes all in one place!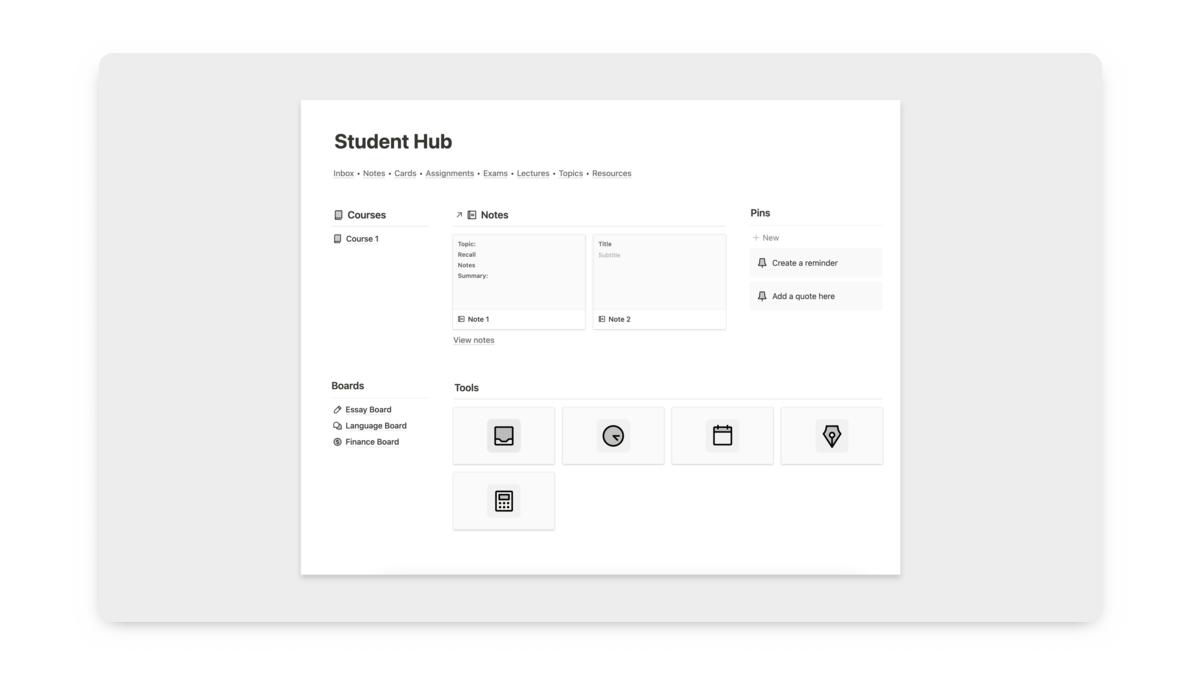 Habit Tracker Notion Dashboard
Build great habits and break bad ones with this Notion dashboard habit tracker! Be more consistent, monitor habit trends, manage habit frequencies, and so much more.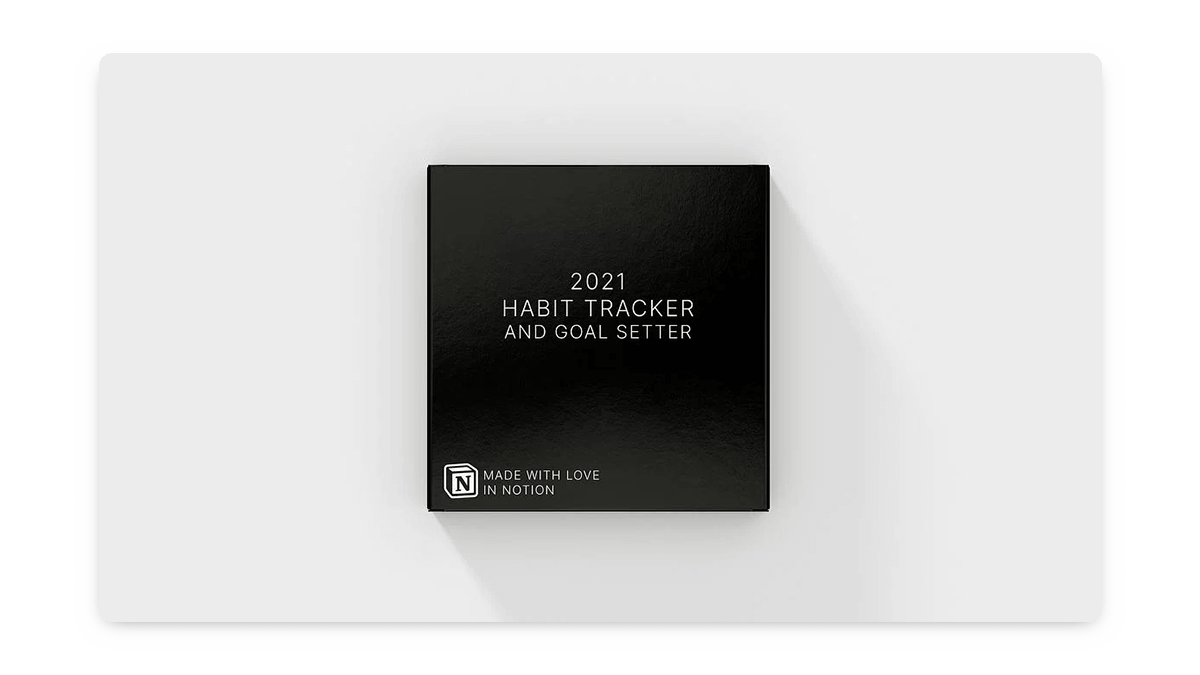 Notion for Blogging Dashboard Template
Managing a blog can be daunting, but thanks to a seamless Notion blogging dashboard template, you can organize every element of your blog all in one place.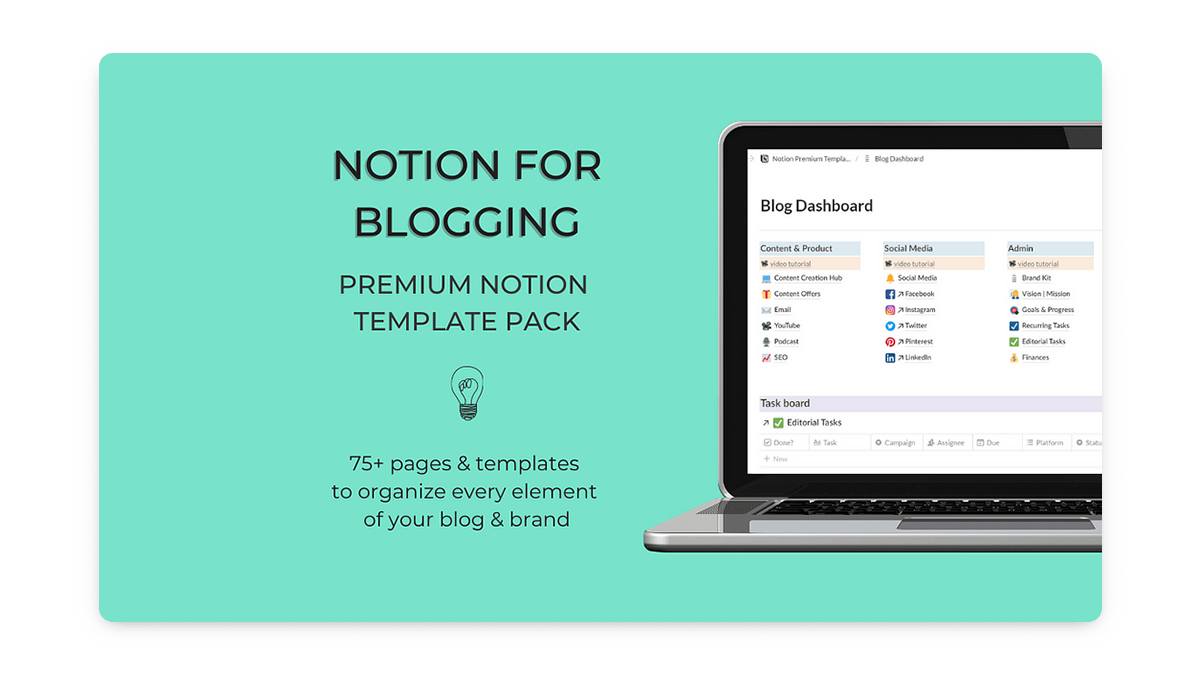 Notion Expense Dashboard
Get your money right with this Notion expense dashboard template! With this Notion dashboard, you can track your income, review your financial history, aggregate spending data, and more, all in one place.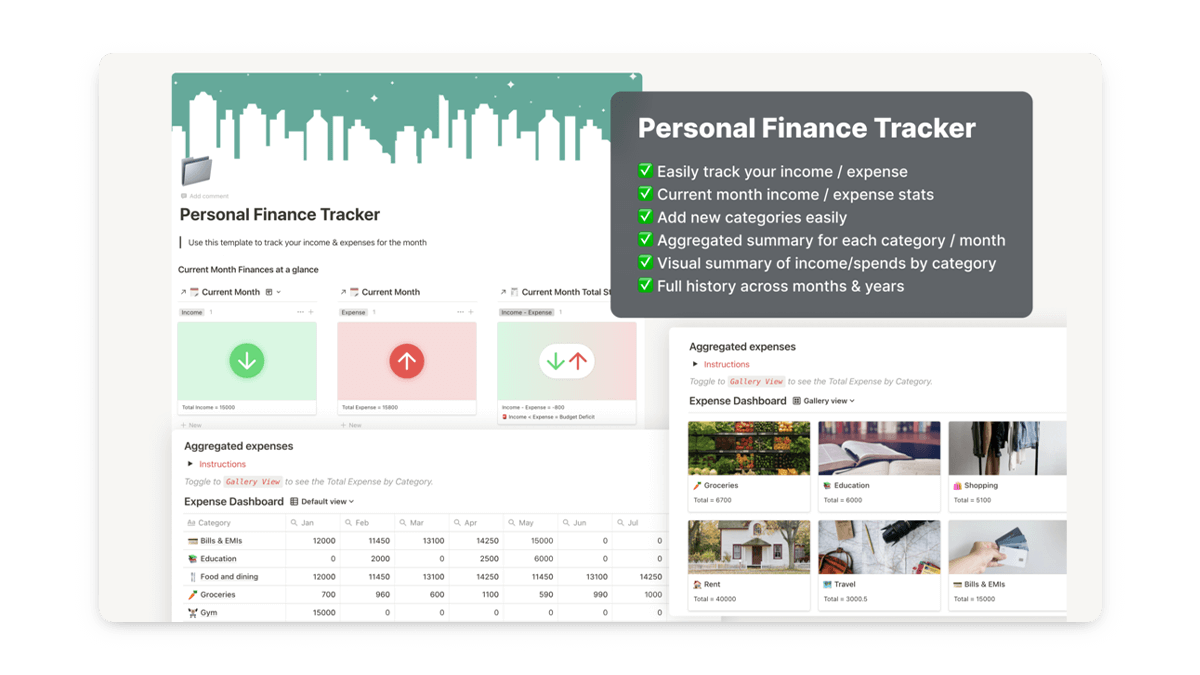 Social Media Dashboard & Content Calendar
Without the right tools and system in place, social media management can be incredibly time-consuming. Using this social media Notion dashboard template, you can keep track of all of your social media efforts to deliver content to your followers in the most seamless way possible.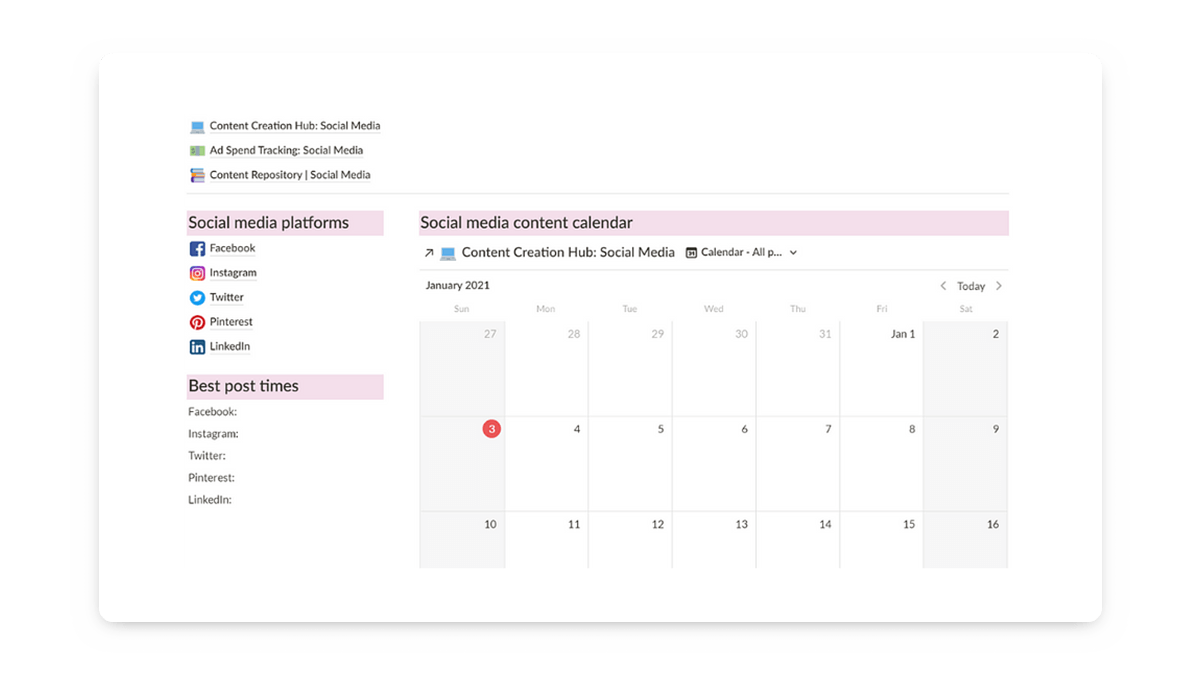 Notion Gardening Dashboard
If you're a plant parent looking to manage your plant babies all in one place, this is the dashboard for you. With this Notion gardening dashboard template, you can manage, track, and take notes of your green prized possessions to take care of them better than ever.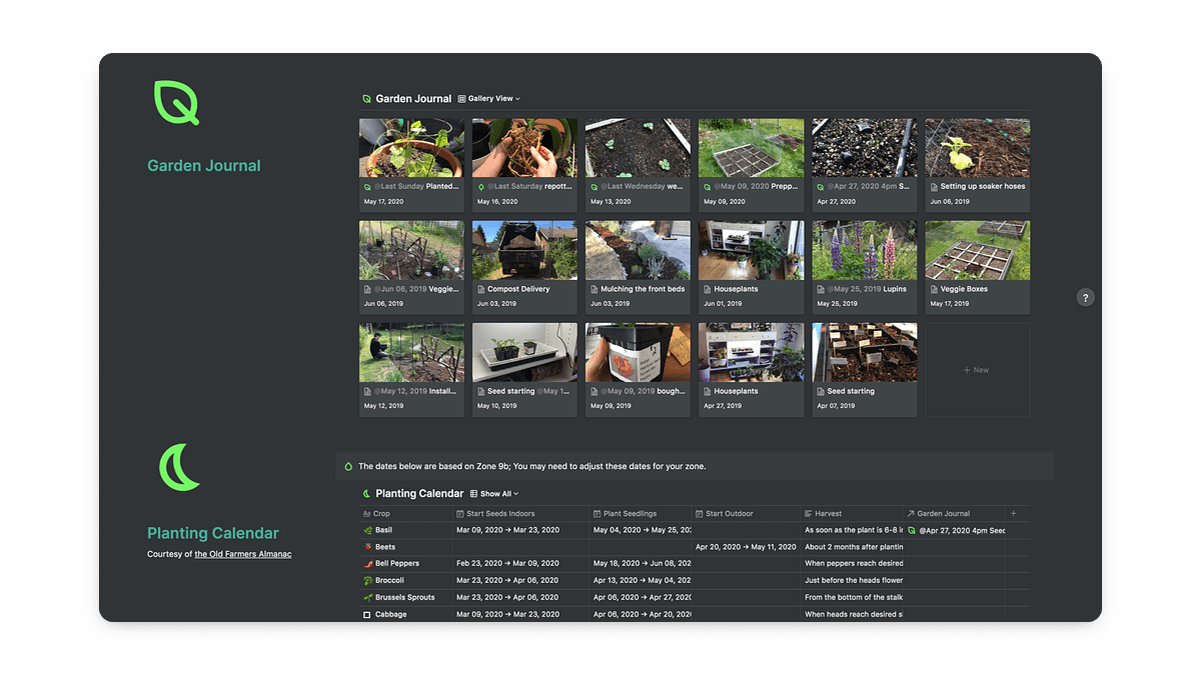 Notion Learning Dashboard – Watch List, Reading List & More
Commit to being a lifelong learner and track your books, movies, podcasts, videos, and much more with the Notion Learning Dashboard. Use this template as a way to manage content you've consumed, and want to consume in the future.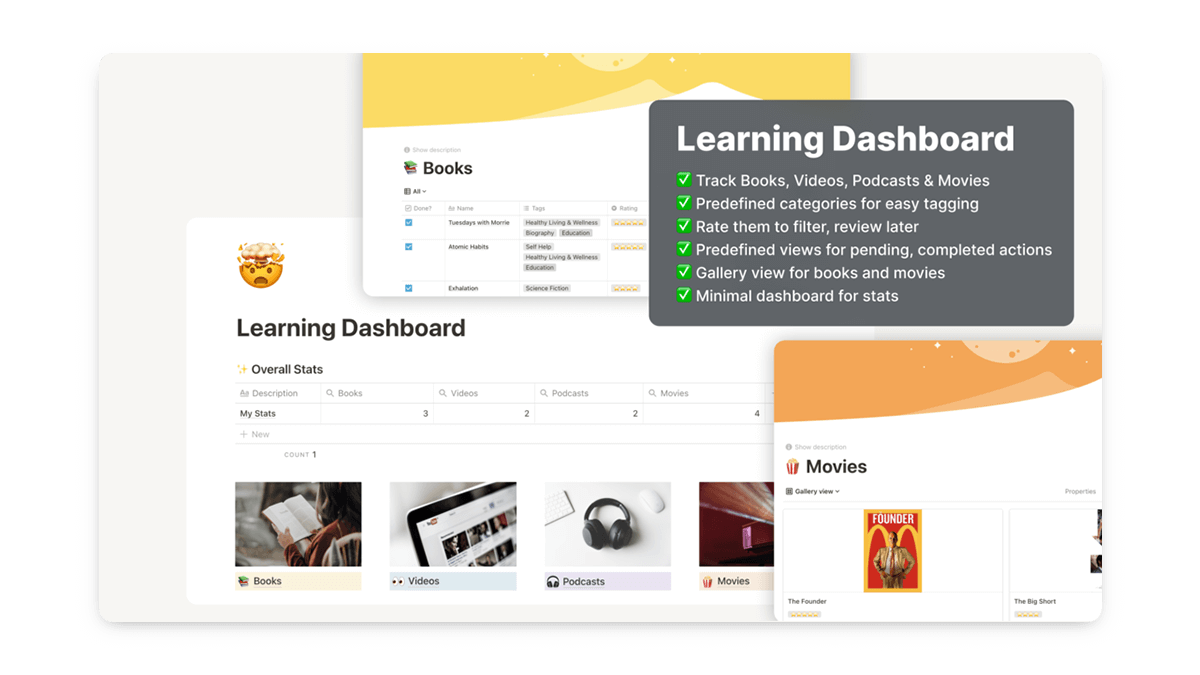 What dashboard template are you using? Do you have any other recommendations for Notion dashboard templates to use? Let us know in the comment section below.
Gridfiti is supported by its audience – when you buy something using the retail links in our posts, we may earn a small commission at no additional cost to you. We only recommend products we would use ourselves and recommend to our friends and family. Read more about our affiliate disclaimer.