Having one central dashboard for everything going on in your life can be a huge productivity boost – and who doesn't want a one-stop-shop for all things in their life? Enter Notion dashboards.
Notion dashboards come in all shapes and sizes, ranging from self improvement-focussed setups, all the way to setups for travel or school.
Here are a few of the best Notion dashboards to help you visualize your life all in one place!
---
Looking for more productivity tips and tools? Subscribe to The Flow — our quick, snappy, value-packed focus and recharge newsletter. Also, don't miss our several other Notion template round-ups and guides!
---
Life OS: All-in-One Notion Life Dashboard
Life OS is the ultimate all-in-one template for every aspect of your life! The template features a built-in planner, goal-setting section, journal, routine and habit tracker, chores and cleaning planner, personal CRM, and so much more.
With 25+ interconnected templates included and a live and dynamic homepage dashboard that ties it all together – this is the only template you'll need to centralize everything.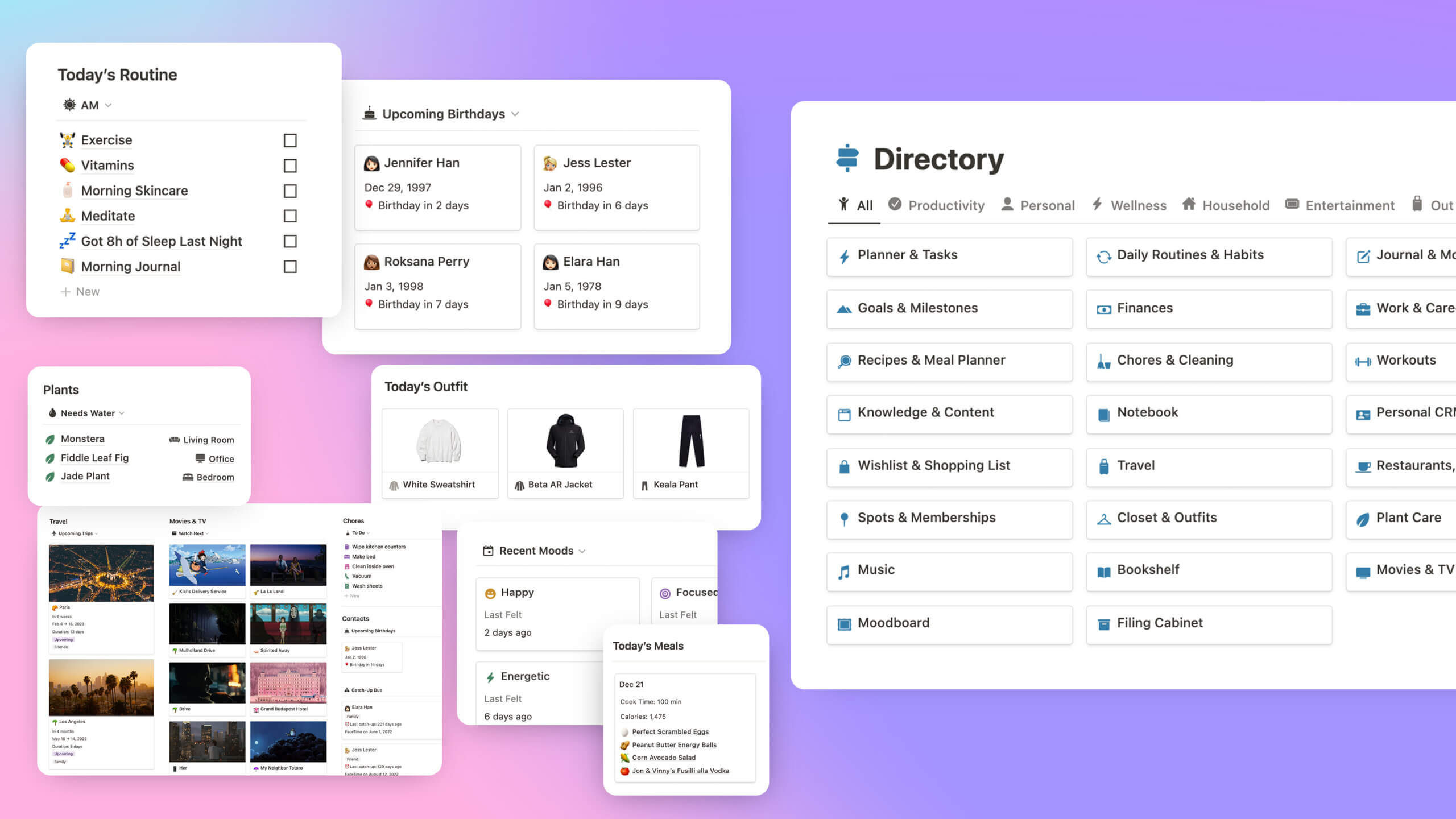 More Notion Personal & Life Dashboards
Related Post: Notion Life OS Templates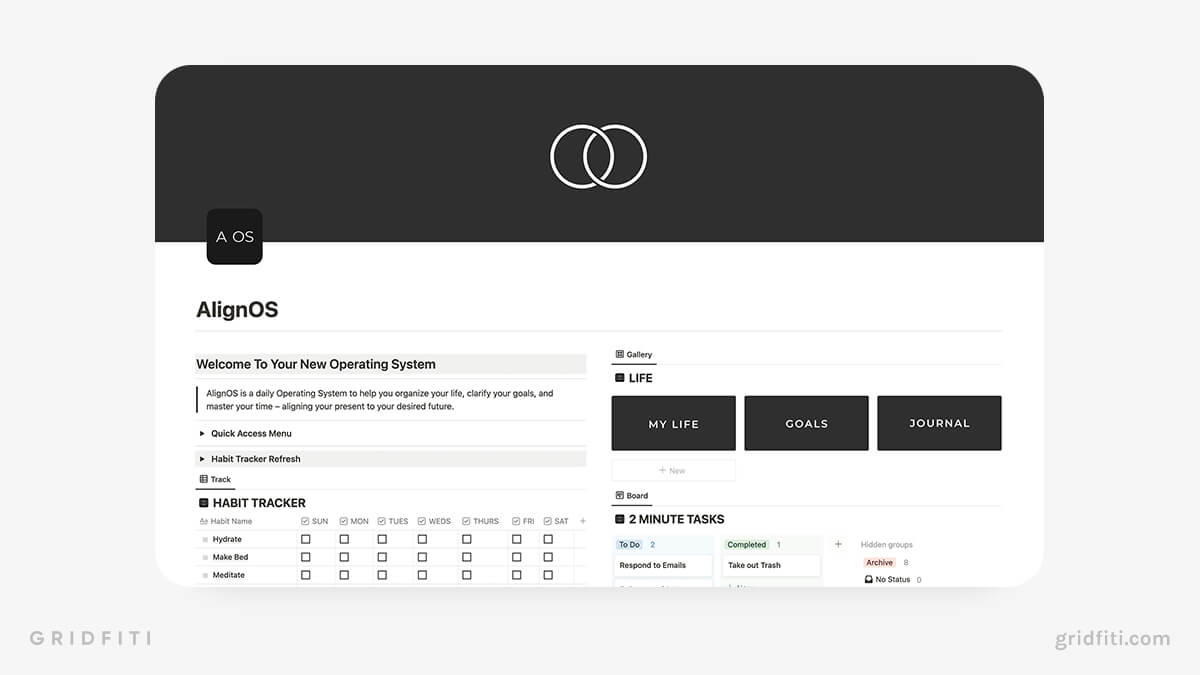 Notion Student Dashboards
From planning out your semester, to taking notes, tracking grades, organizing your extracurriculars, and everything else – there's so much that goes on throughout the school year. See it all in one place and never miss a deadline again with a Notion student dashboard template.
Related Post: Notion Student Templates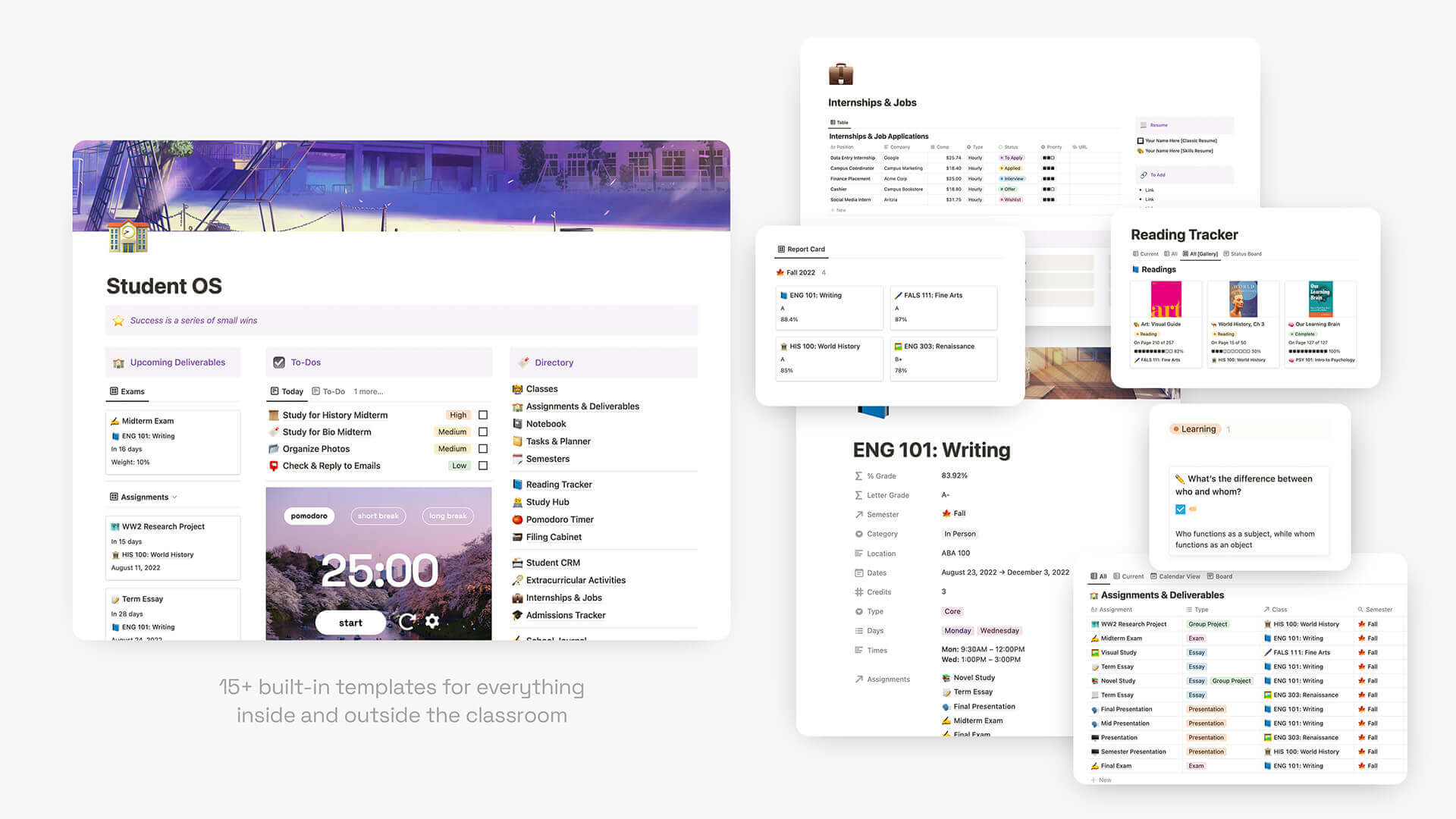 Aesthetic Notion Dashboards
Notion dashboards are practically synonymous with the word aesthetic – aesthetic dashboards are what got a lot of new Notion users' attention these past couple of years! Make your workspace a thing of beauty with one of these pre-built aesthetic dashboard templates.
Related Post: Aesthetic Notion Templates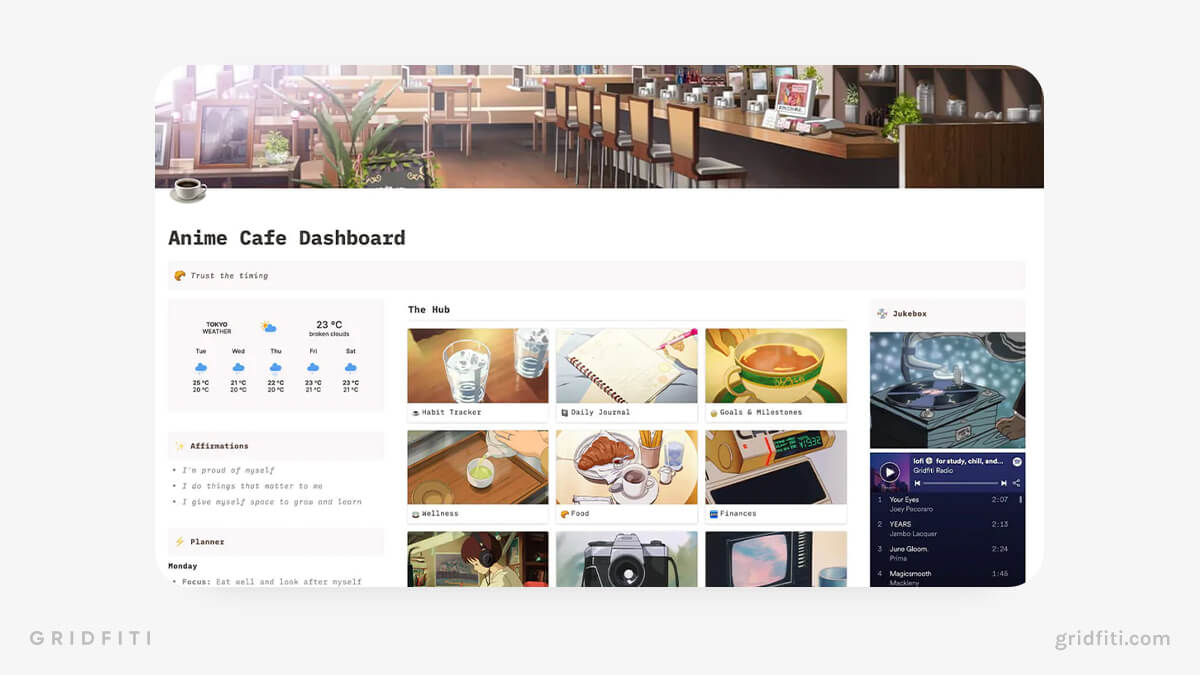 Notion Finance Dashboards
From budget tracking, to figuring out your top income streams, and everything in between, get a full overview of your finances with the right Notion finance dashboard!
Related Post: Notion Finance Templates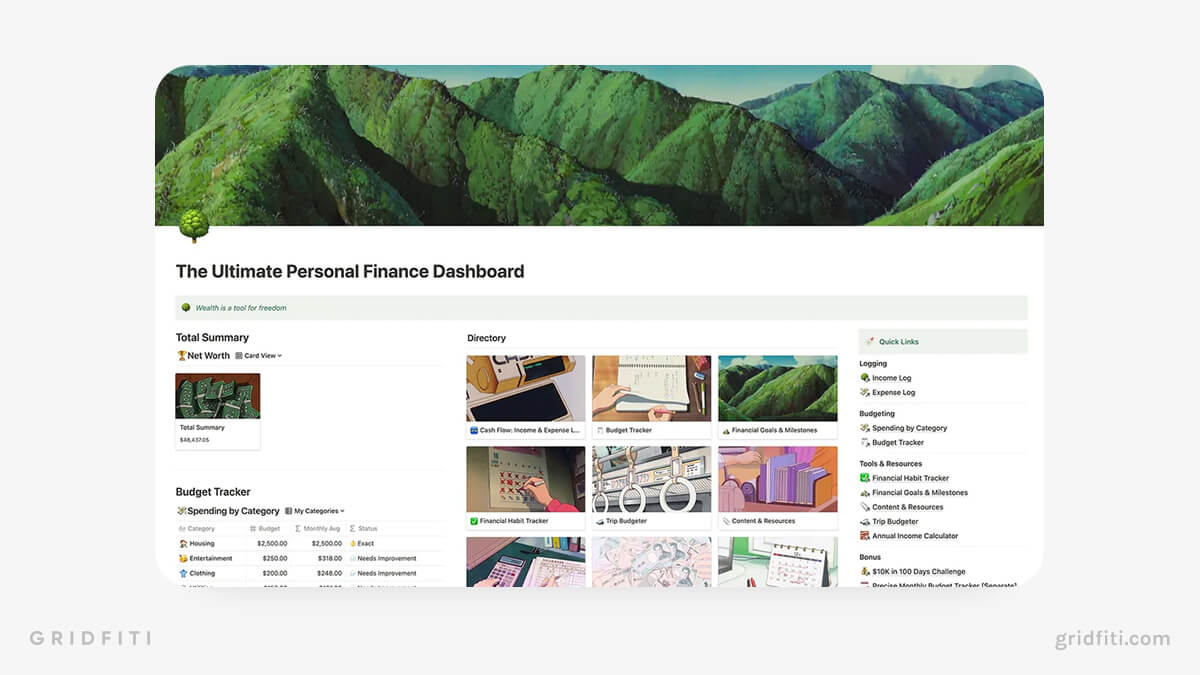 Notion Productivity Dashboards
What is Notion if not a productivity platform? Plan out all your tasks, set goals, and track all your progress with one of these productivity-focused Notion dashboards.
Related Post: Notion Templates for Productivity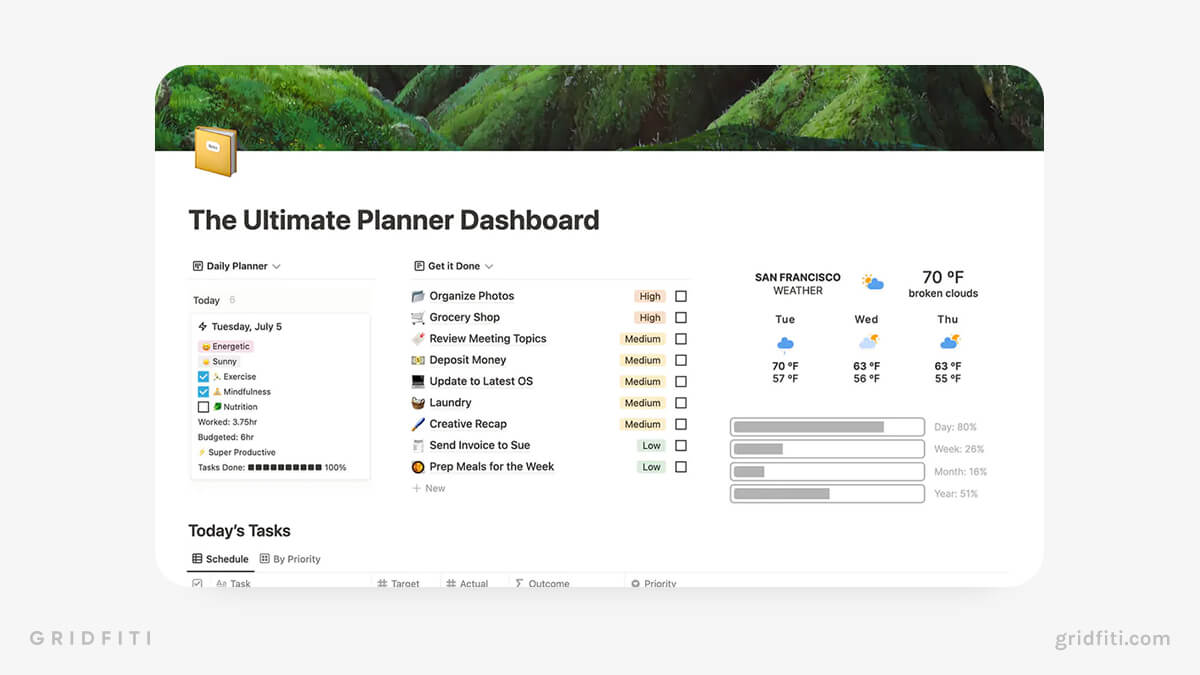 Notion Business Dashboards
Get down to business with the right business dashboard system! Whether you're a startup, ecommerce store owner, part of a team at a large company, or anything in between, there's a Notion business dashboard template for you!
Related Post: Notion Templates for Business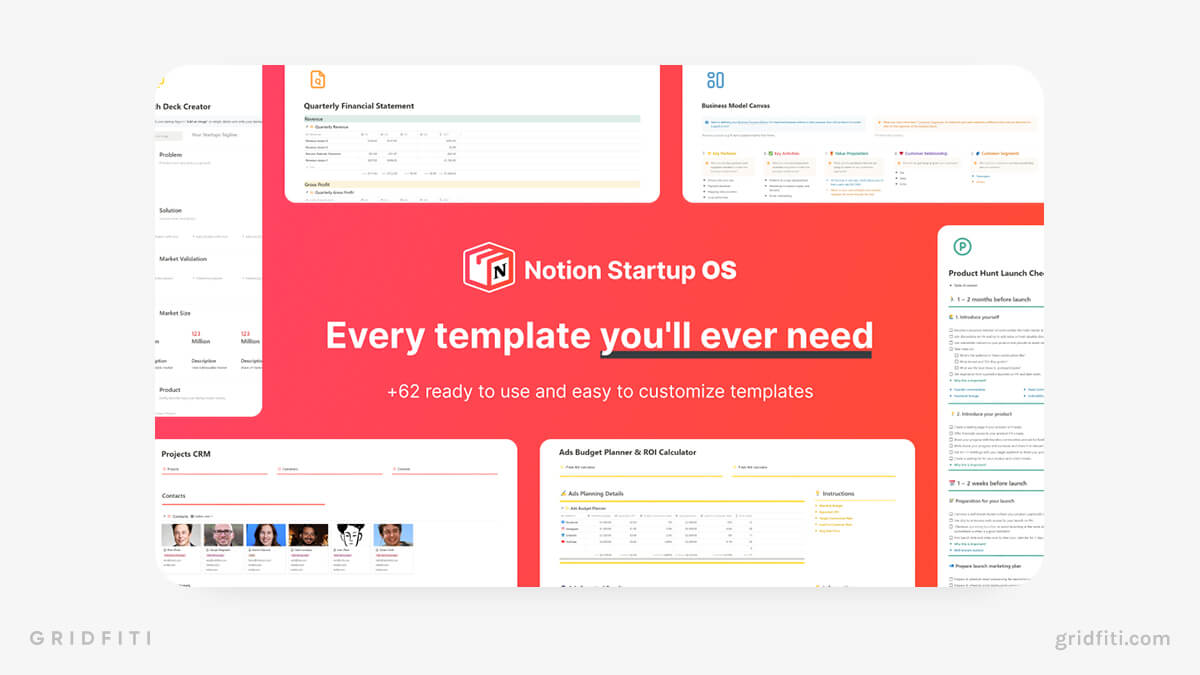 Notion Travel Dashboards
When planning a trip, there are dozens of details and logistics to organize and track. With a Notion travel dashboard, centralize your trip planning with an all-in-one hub for your flights and accommodation, itineraries, travel documents, bucket list items, restaurant recommendations, and so much more!
Related Post: Notion Travel Templates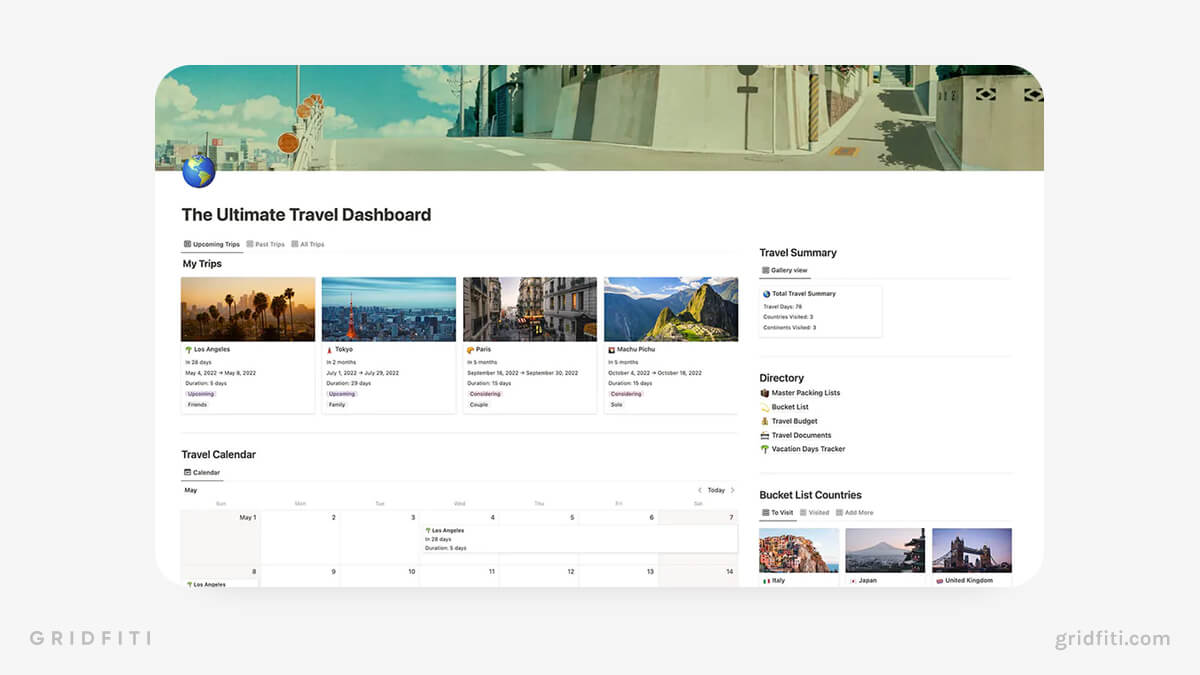 Notion Health & Wellness Dashboards
Health is wealth – create a consistent workout routine, eat better, track habits, and ultimately live better with these health and wellness-forward Notion dashboards!
Related Post: Notion Workout Templates & Notion Health Templates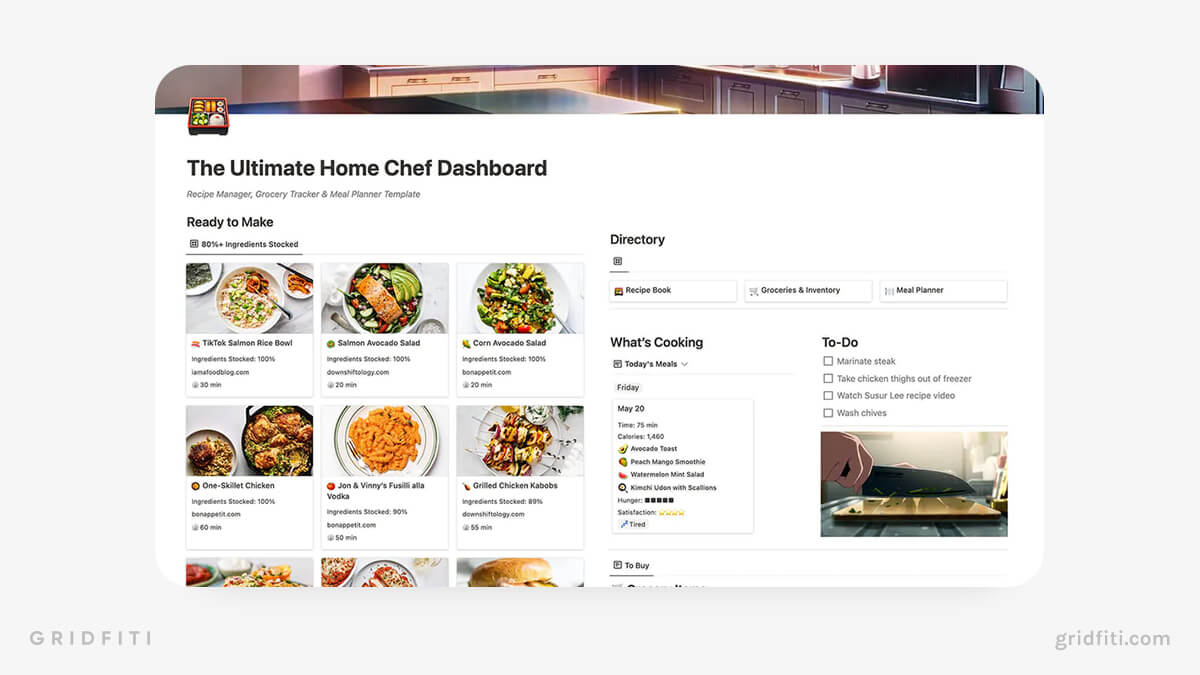 Notion Social Media Dashboards
Whether you're scheduling out your own socials, or running accounts for different brands, social media management can be overwhelming. Regain control of your socials and track it all at a glance with a social media dashboard template!
Related Post: Notion Social Media Templates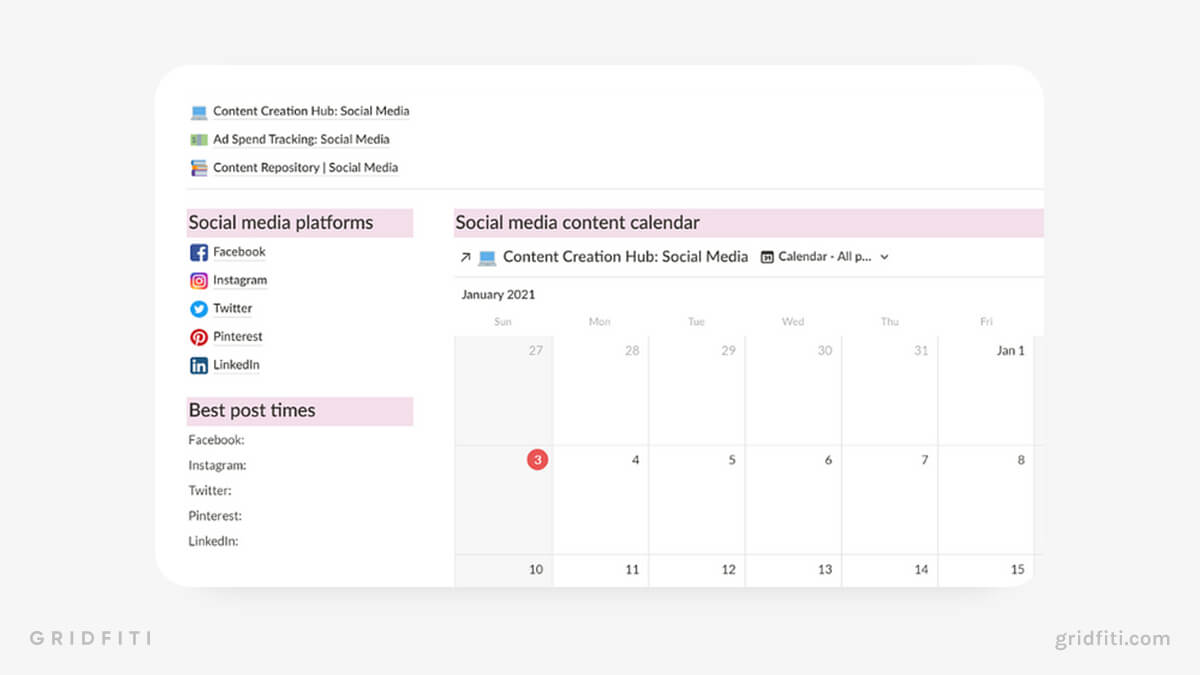 Notion Dashboards for Everything Else
Notion is really the do-everything platform – and there's a dashboard for practically everything you can think of too! From watch list and reading dashboards, to gardening dashboards, here are some of our recommendations for great dashboard for a variety of other uses.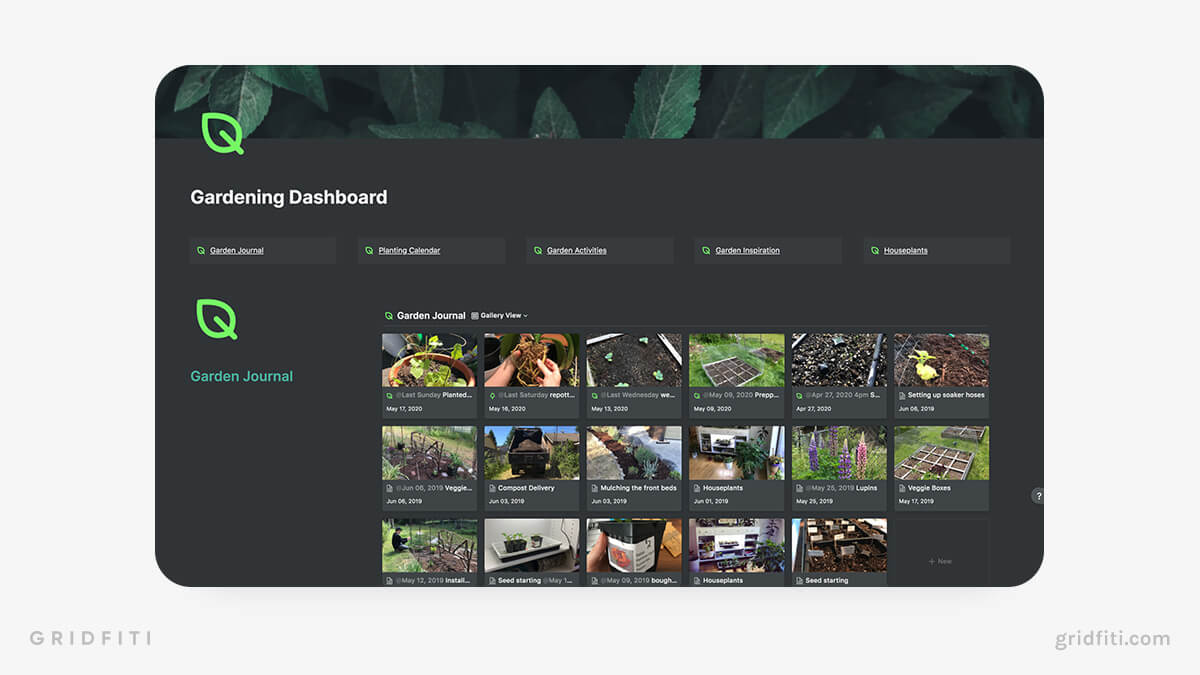 Free Notion Dashboards
Most dashboard templates are very much worth paying for, but there are also some great, more simplified free Notion dashboards out there too. Here are some of our picks!
Related Post: Free Notion Templates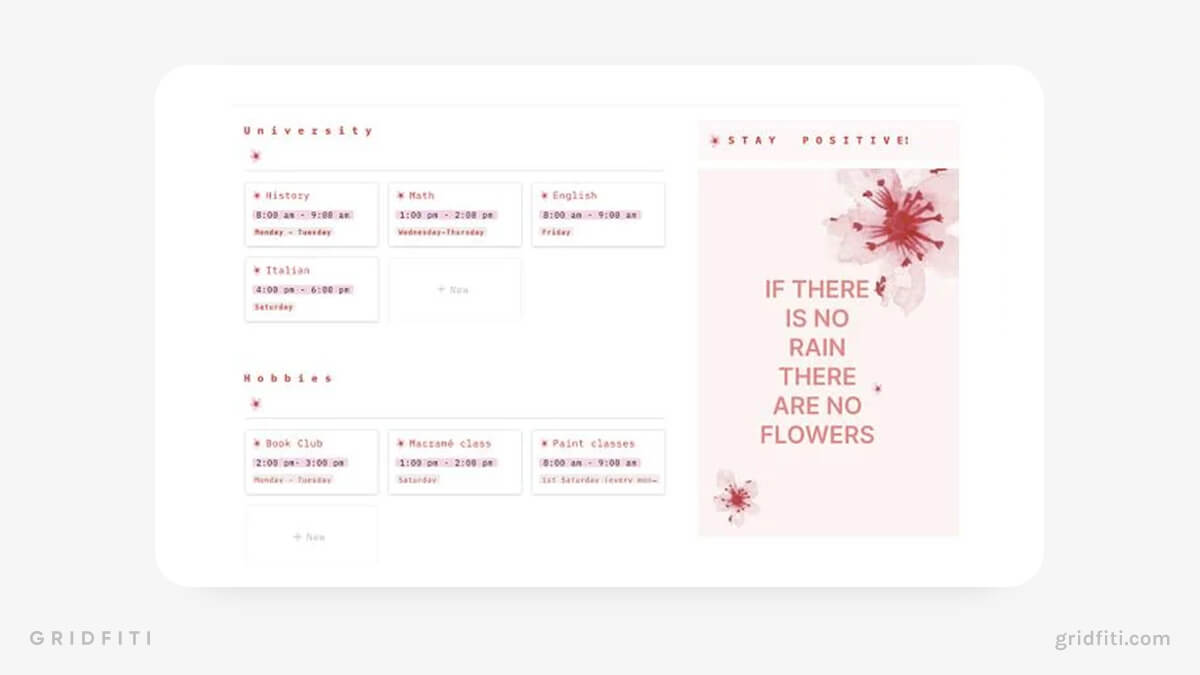 What Notion dashboard template are you using? Do you have any other recommendations for dashboard ideas to use? Let us know in the comment section below.
Gridfiti is supported by its audience – when you buy something using the retail links in our posts, we may earn a small commission at no additional cost to you. We only recommend products we would use ourselves and recommend to our friends and family. Read more about our affiliate disclaimer.