Stay on top of all your projects and hit all those deadlines with a Notion project management template.
With the right PM template, for either personal or business, you can manage and complete tasks on time, stay focused, and increase productivity throughout your days.
Let's dive in and see the best there is to offer from some incredible Notion creators!
Want more Notion templates and tips? Join our Notion mailing list! 📮
Simple Notion Project Management Template
The simple project management template by aNotioneer uses the classic PM structure, grouping work into stages and breaking them down into steps to complete. It also sports a pre-built Gantt timeline to track progress and deadlines, to see all your steps laid out. Have we mentioned how pretty the illustrations are, too?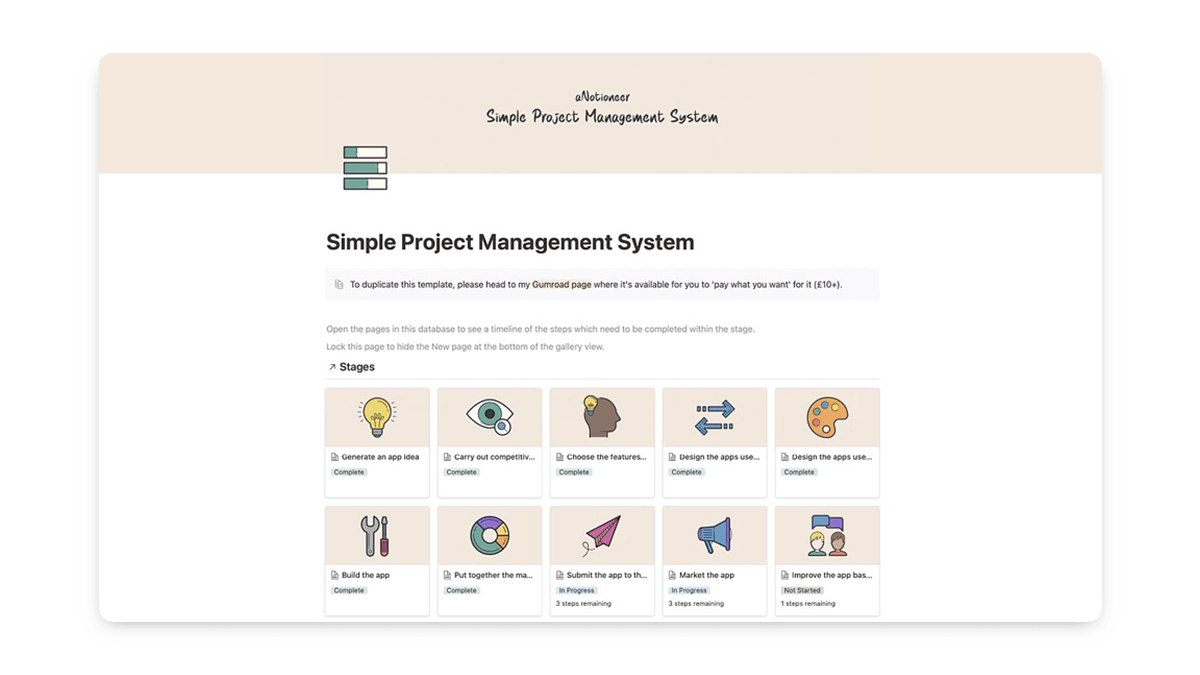 Notion PM Template
Manage your client projects easily with this Notion PM template by SLASHMINT. The template is set up to be easy to duplicate and incorporate to your workflow, avoiding any repeating effort to create the same documents and management processes for each client – a huge time-saver!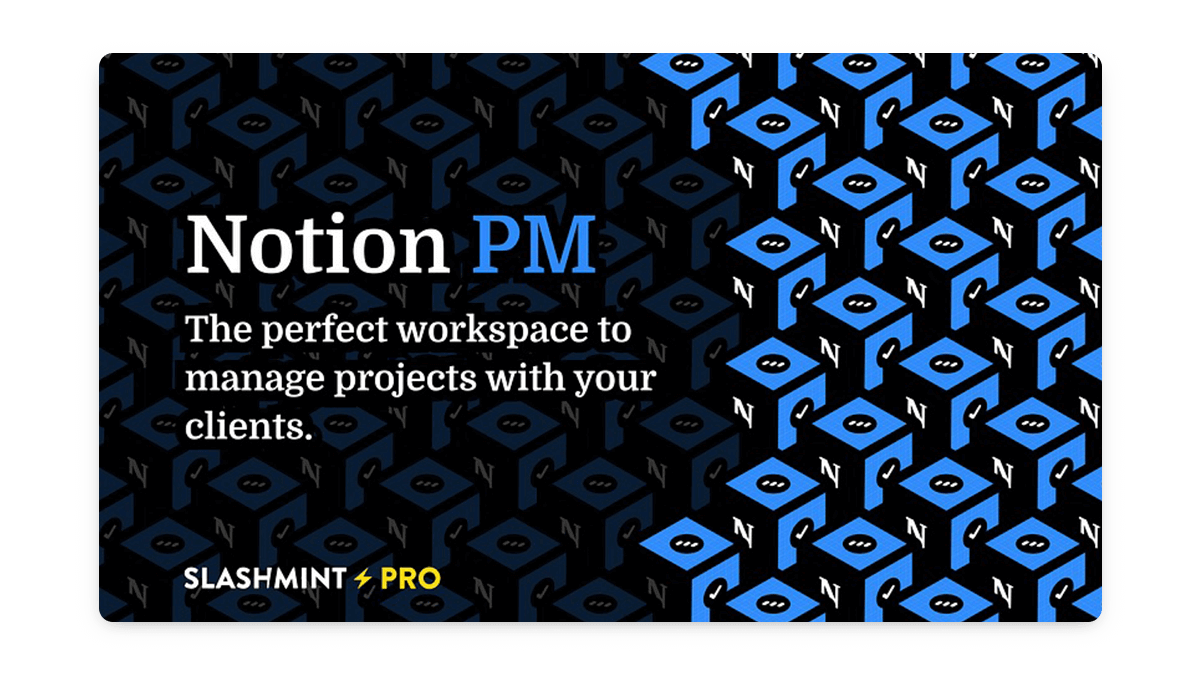 Studio Pro System Project Management
The all-in-one template perfect for any designer, developer, or creative entrepreneur. With the Studio Pro System, not only can you manage projects effectively, you can take advantage of the dozens of other project-related features for invoicing, proposals, project briefings, creating a CRM, and so much more.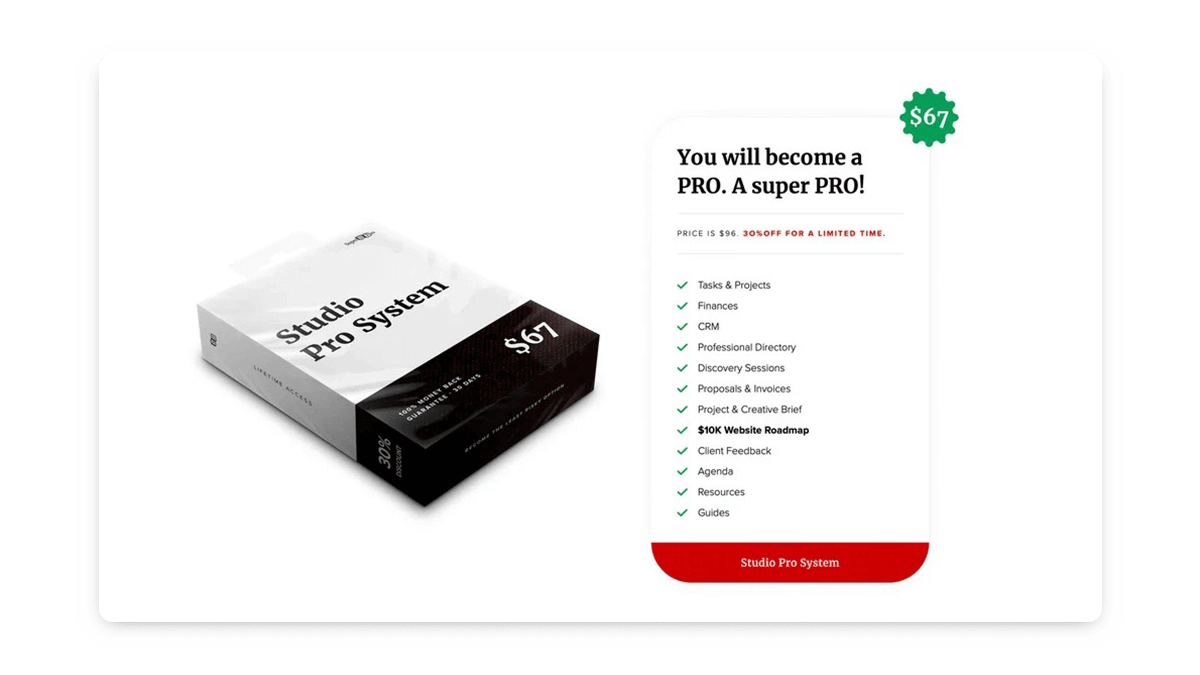 Notion Project Management Template for Teams
The ultimate project management Notion template for teams: a Jira-like setup that offers a ticketing system and database that helps you manage projects, set up sprints, and address tickets in a timely manner. See more of its magic in this walkthrough video made by the creator!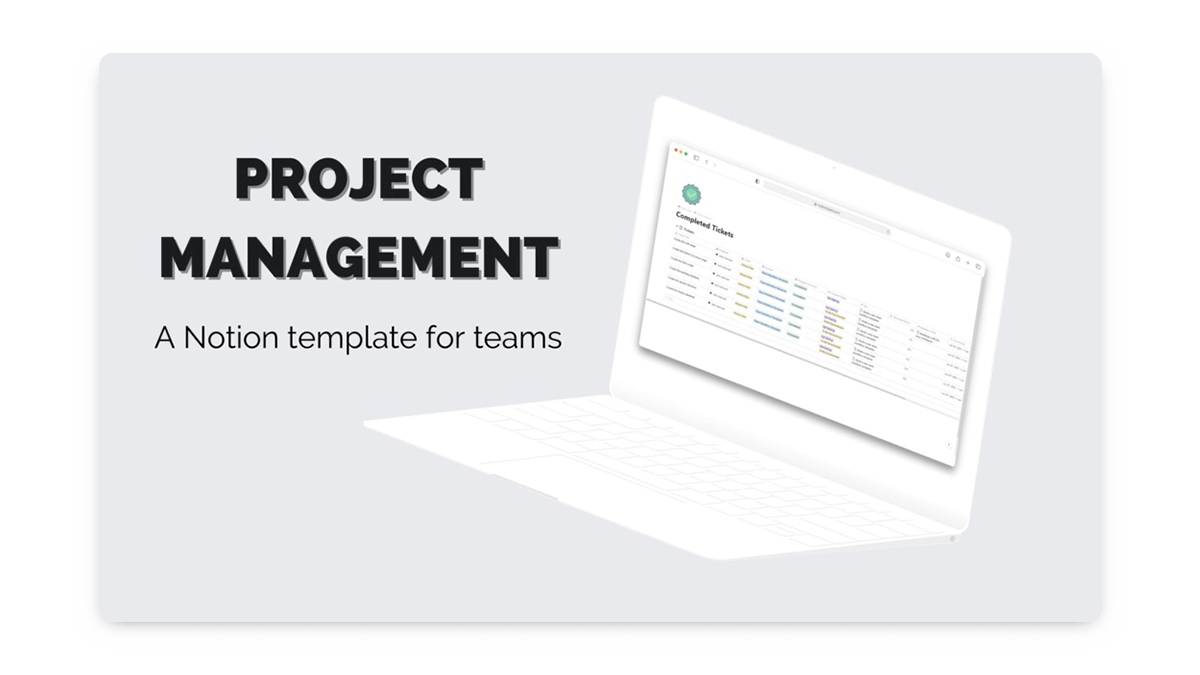 Manifest OS+ – Project & Habit Tracker
Build positive habits, minimize stress, and stay organized with the Manifest OS+ life management template. The Manifest template is best suited for entrepreneurs and solopreneurs looking to increase their productivity, stay focused, and minimize overall stress that may come from the business or from different side hustles.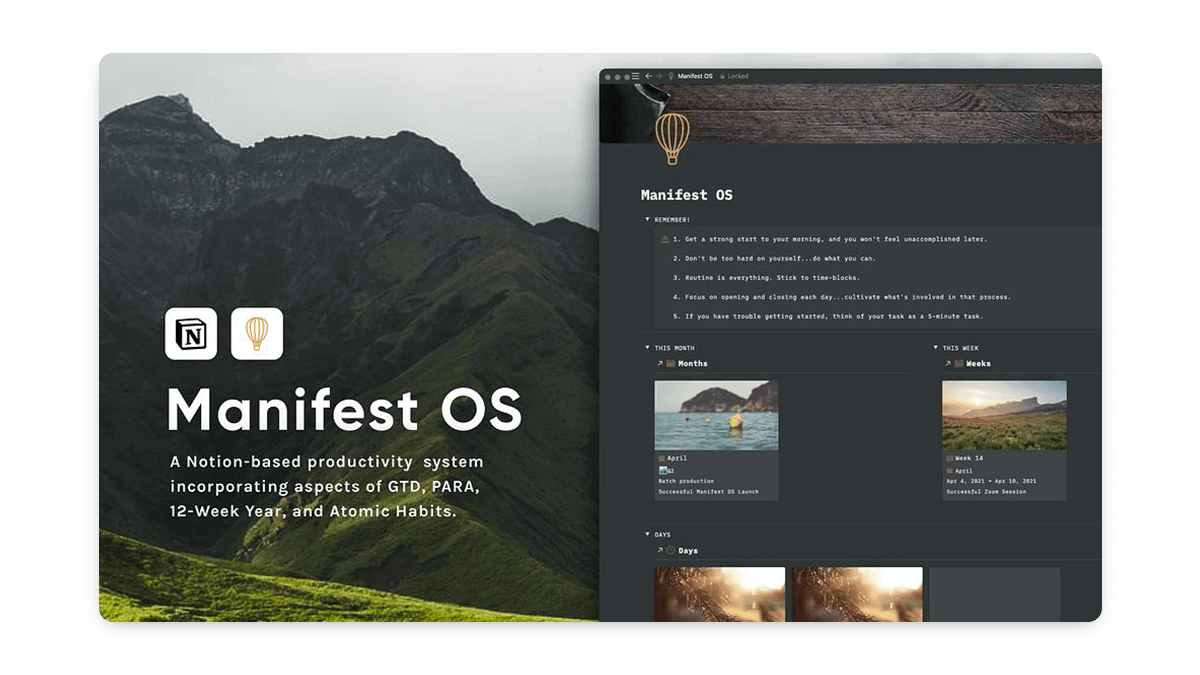 Balance OS for Goal Setting Management
The Balance OS project management template integrates GTD, PARA, and goal setting systems to help you organize and align all areas of your life. The template uses all of Notion's great features to organize your important tasks, projects, areas, goals, ideas, and notes.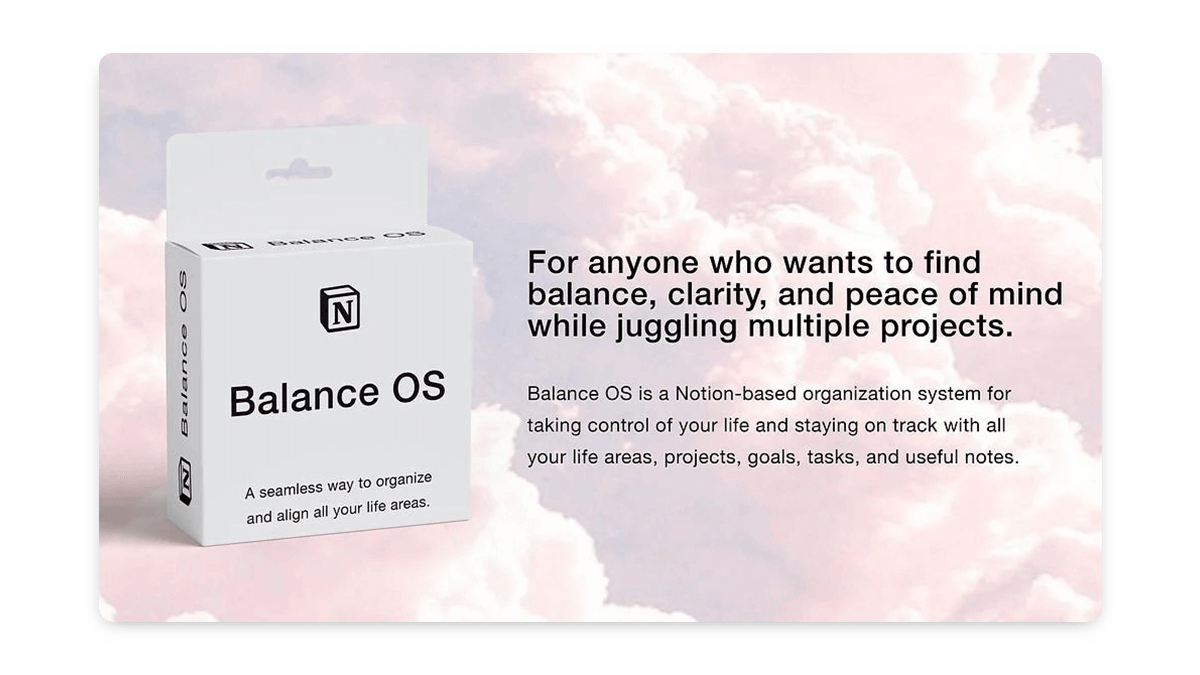 Notion Task Management Super Template
Manage your tasks and projects based on the level of priority and deadline dates with this Notion task management template. Make sure you're staying focused on top priorities with this Notion PM template.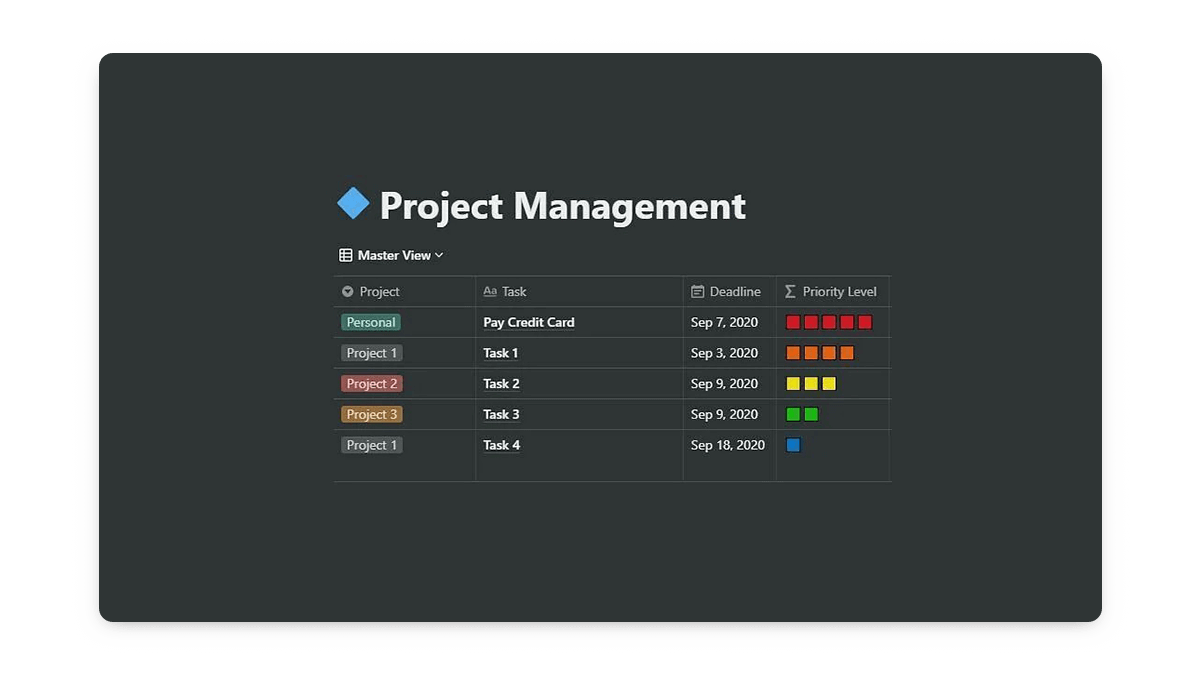 Do you have any other recommendations for Notion project management templates to use? Let us know down in the comments below!
Gridfiti is supported by its audience – when you buy something using the retail links in our posts, we may earn a small commission at no additional cost to you. We only recommend products we would use ourselves and recommend to our friends and family. Read more about our affiliate disclaimer.