The best investment you can make is in yourself – and what better way to become the most productive version of yourself than mastering the ultimate productivity platform?
Notion is a powerful all-in-one tool that lets you do it all: create documents of all kinds, organize your life in databases, track projects and hobbies, and everything in between.
If a system gets you to stay on track, and saves you time and energy, that can mean thousands of hours (and even thousands of dollars) saved in the long run.
Maybe you've decided this is the month you want to stop "procrasti-planning", or maybe you've even got a budget from your employer to spend on some sweet self improvement. Either way, you've come to the right place.
Set yourself up for success and check out the best Notion courses for all levels!
Want more Notion tips? Join our Notion mailing list and check out our library of Notion guides.
Marie Poulin's Notion Mastery Course
"Marie is one of the most knowledgeable Notion users in the world", said by Ivan Zhao himself, the CEO and founder of Notion. The high praise is more than warranted.
With her Notion Mastery Course, Marie will walk you through designing your system, and will empower you from start to finish to truly hone your Notion skills – whether you're a complete beginner or a Notion veteran. The course also includes all-in-one templates, so you can skip the hours of creating your own and just get right to it.
With a full guided support team, video tutorials and walkthroughs, private office hours, access to community events, workshops, and so much more – she's got you covered every step of the way on your Notion journey.
Marie jam-packed this course with value, and summarizing it in a few sentences simply isn't possible – check it out yourself!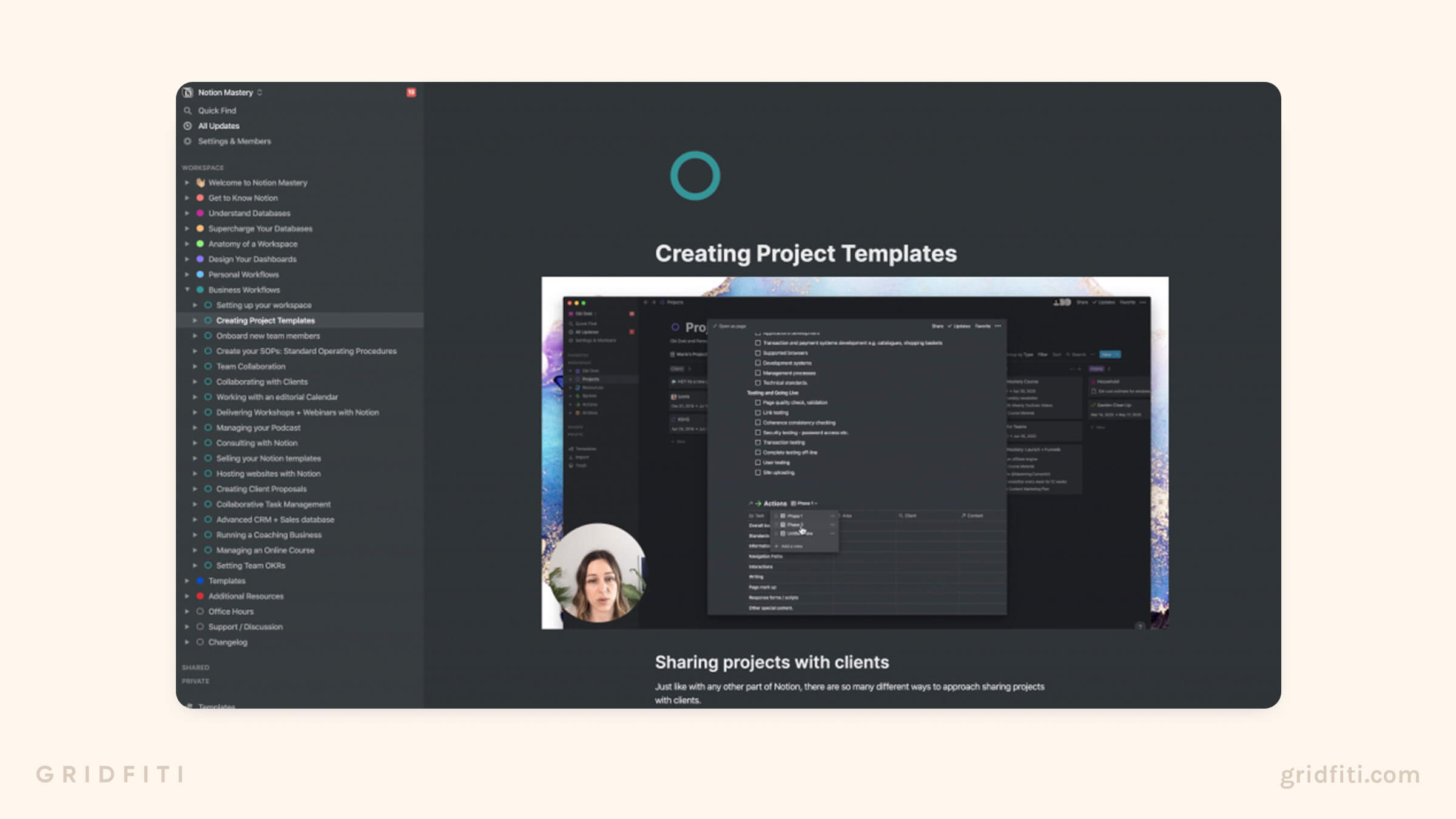 Image via Marie Poulin
Notion A-to-Z by Notion VIP
Learn Notion inside and out, and even prepare for certifications, with Notion VIP's Notion A-to-Z course! This interactive course breaks it all down, from the fundamentals to the advanced features to get the very most out of Notion.
Learn the essentials from blocks, pages, workspace, sharing, and more – all the way to more daunting (yet extremely powerful) features, such as API integrations, rollups and formulas, third-party tools, and so much more. Notion A-to-Z offers readings, videos, exercises, quizzes, and even a Q&A database to make learning one of the world's most powerful platforms as engaging as possible. Notion A-to-Z was created by William Nutt, a Notion veteran who's got a wide array of experience in the space, even working directly with Notion in several capacities. Needless to say, you'll be in great hands.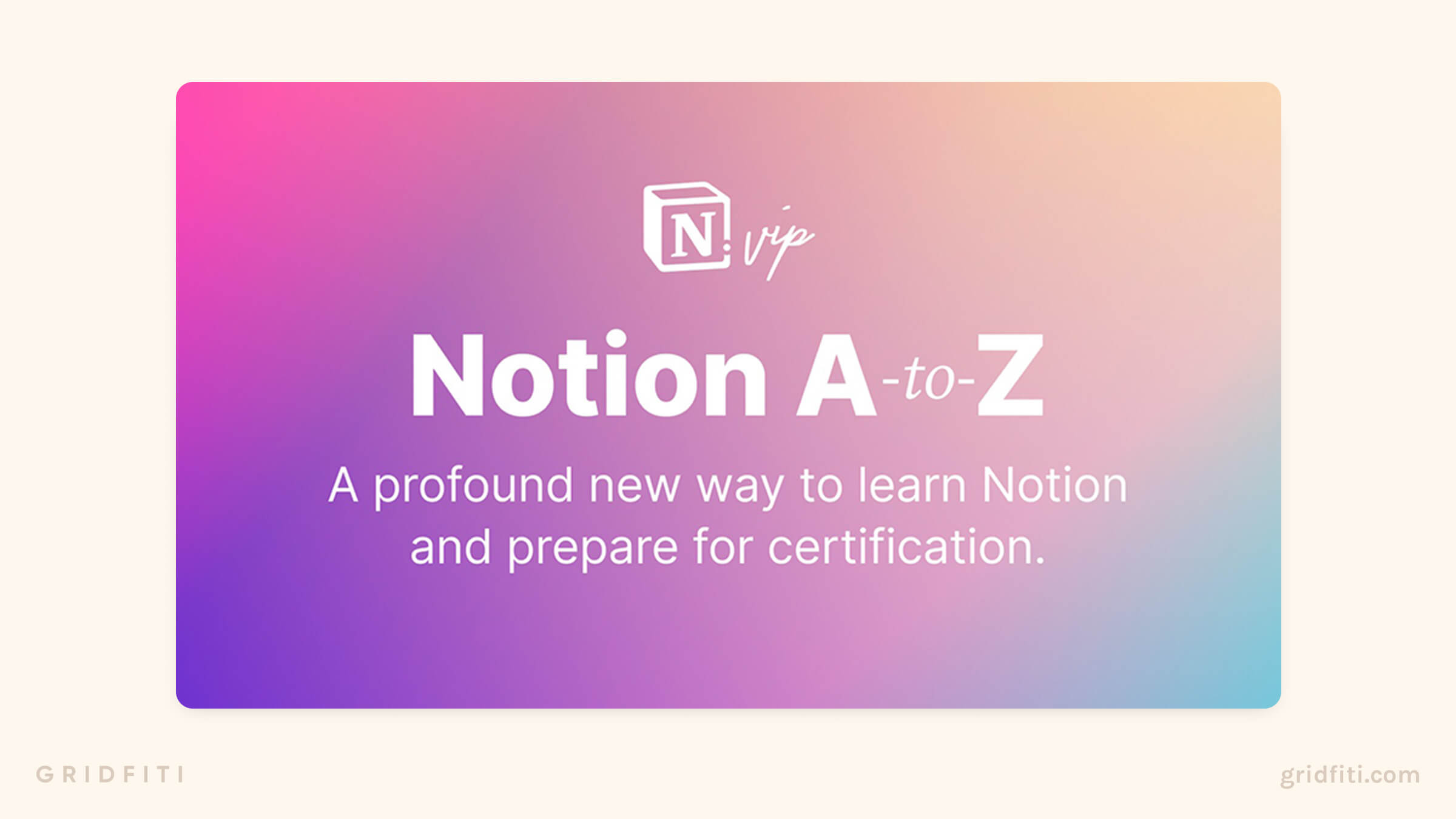 Image via Notion VIP
GroovyWink's Notion Habit Mini-Course
Looking to build good habits and break bad ones? GroovyWink's got you with their Habit Mini-Course! This course comes complete with 6 guided lessons (with tutorials and exercises in each) on installing habits, setting better goals, and the best part, tracking them with Notion.
Gain clarity on what you want to focus on, set a weekly plan, and commit to becoming the best version of yourself with this course. Did we mention the course comes with a habit tracker template too?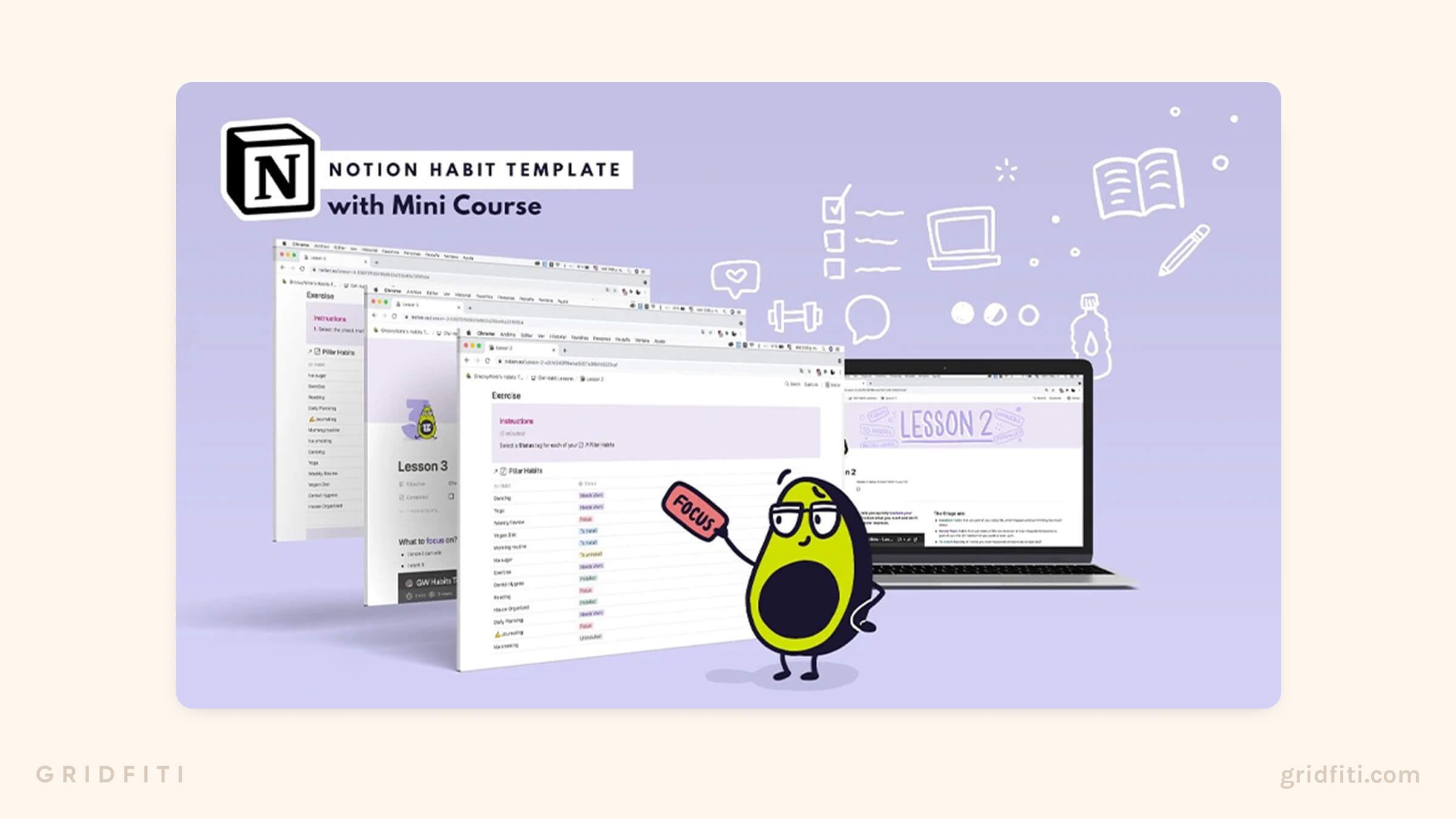 Image via GroovyWink
Easlo's Creator Course for Selling Notion Templates
Looking to learn how to create and sell your very own Notion templates? Easlo's Creator Course covers it all. With 7 lesson modules, access to a private community of Notion creators, and resources on every single thing you need to consider when selling a template – from marketplaces, to copywriting, distribution tips, and more – learn from a master template creator and start earning passive revenue.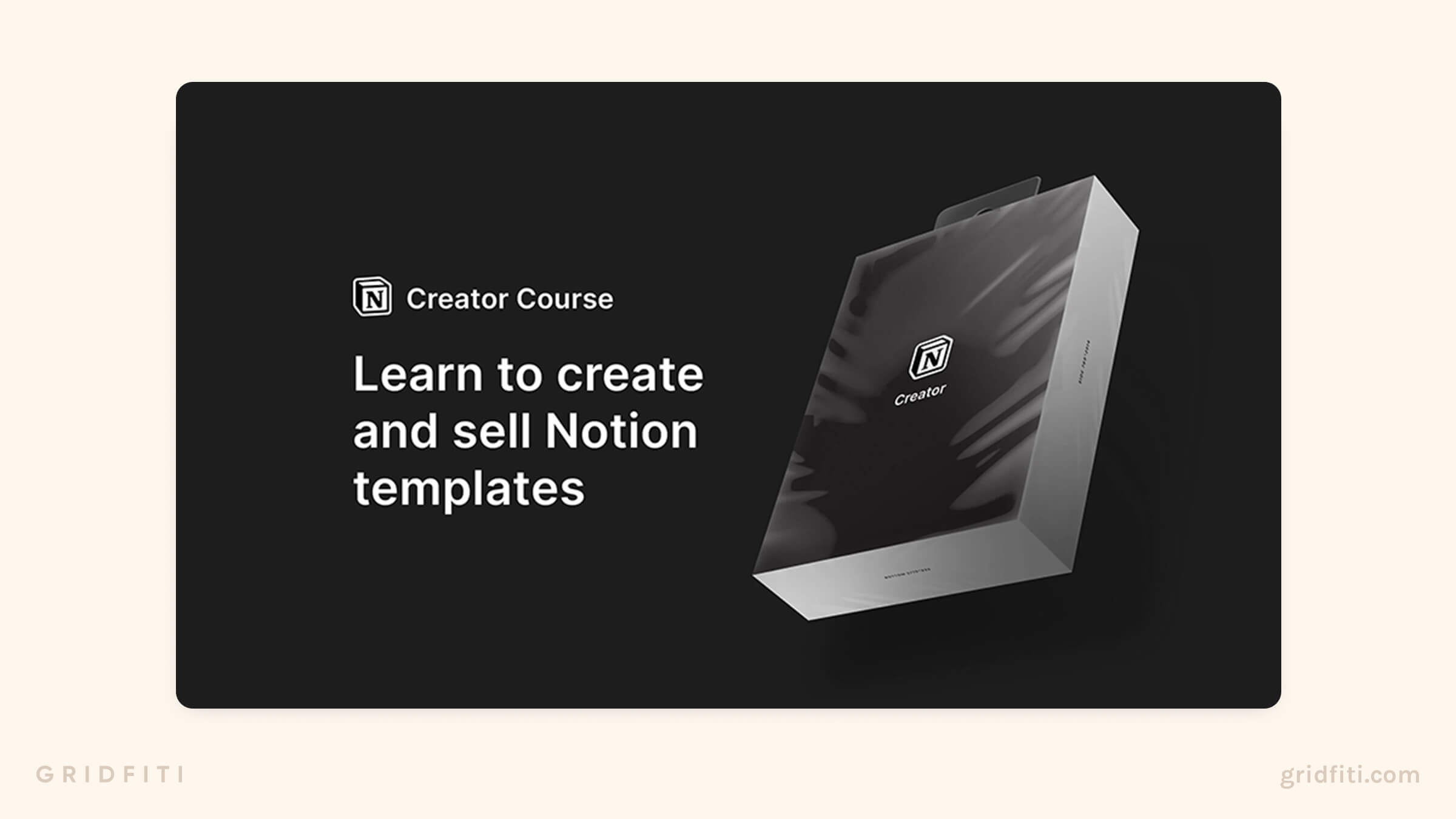 Image via Easlo
Are you new to Notion, or looking to polish your existing skills? Which course fits your learning style the best? Let us know in the comments below!
Gridfiti is supported by its audience – when you buy something using the retail links in our posts, we may earn a small commission at no additional cost to you. We only recommend products we would use ourselves and recommend to our friends and family. Read more about our affiliate disclaimer.