Managing a home is no small feat, but Notion is here to be your digital housekeeper! From keeping track of chores to ensuring the pantry is stocked, planning home renovations, coordinating family schedules, and even caring for your pets and plants, these templates are designed to keep your living space in perfect harmony.
Whether you live on your own, as a couple, with roommates, as a family, or anything in between, we've curated the best Notion household templates to get started!
Want more Notion tips, tricks, and templates? Join our Notion newsletter below and check out our several other Notion guides and round-ups!
Table of Contents
All-in-One Household Templates
Whether you're in charge of the household, have a busy family, or just want to see an overview of your entire home, these templates provide a bundled solution for managing every aspect of home life! The best part? You can add members of your household to these workspaces so everybody's on the same page (literally).
Household Management Pro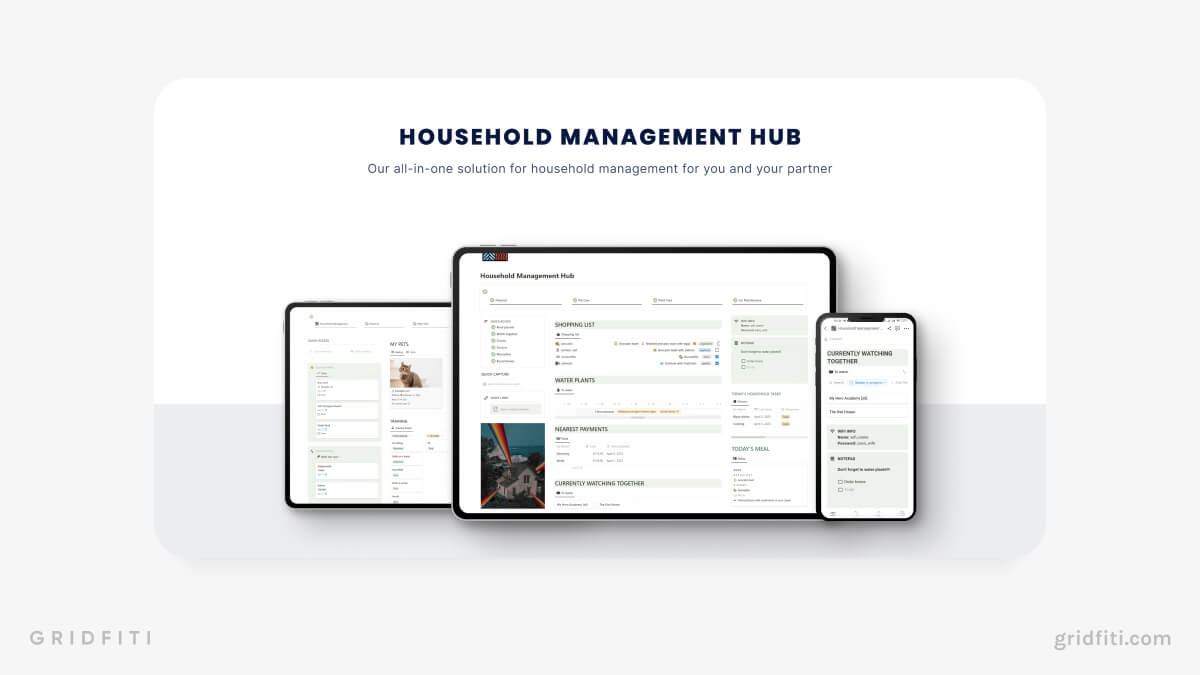 The Household Notion Template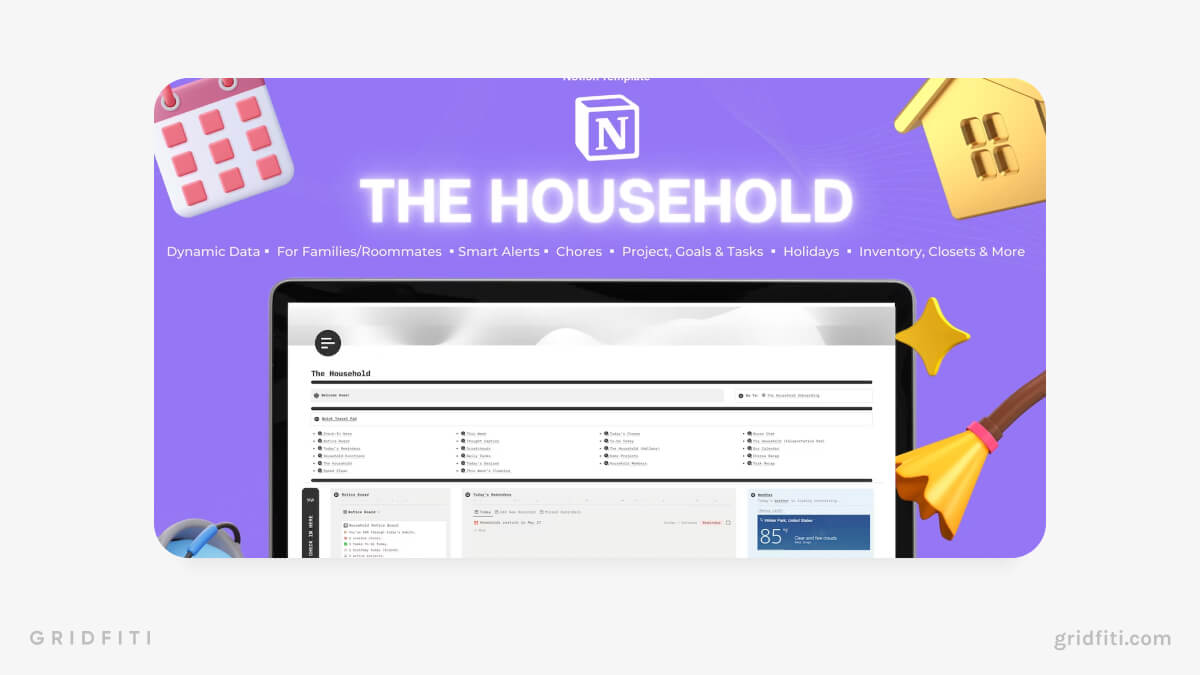 Family Hub Template with House Hub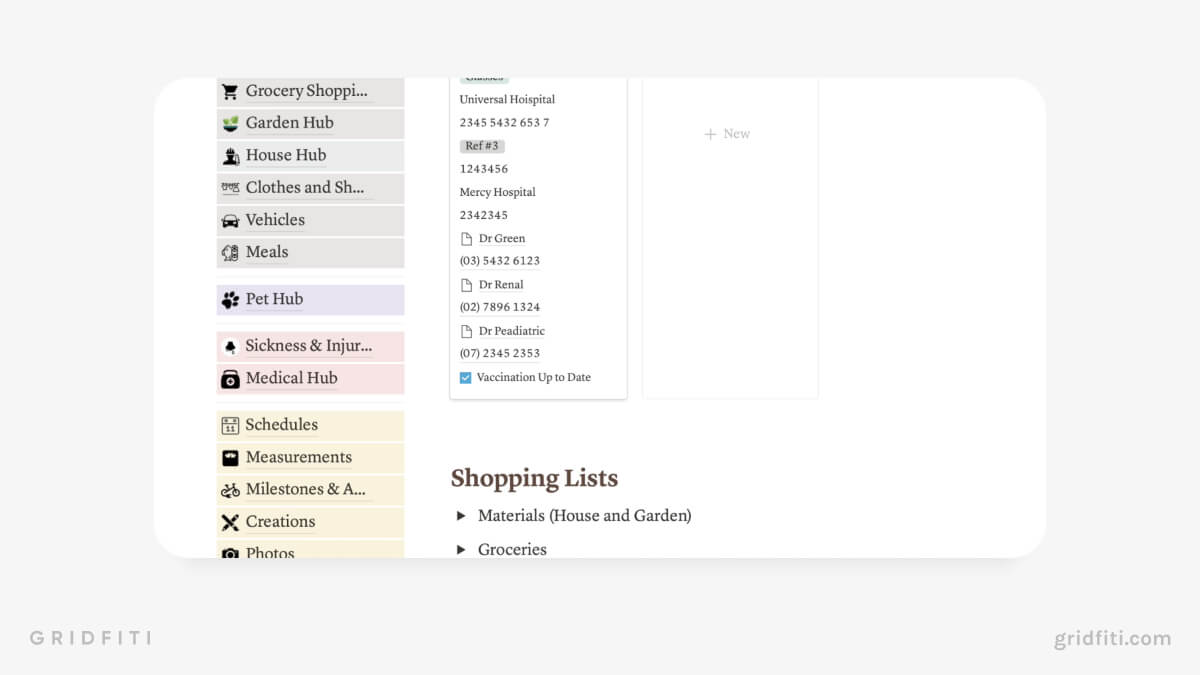 Notion Ultimate Home Manager Template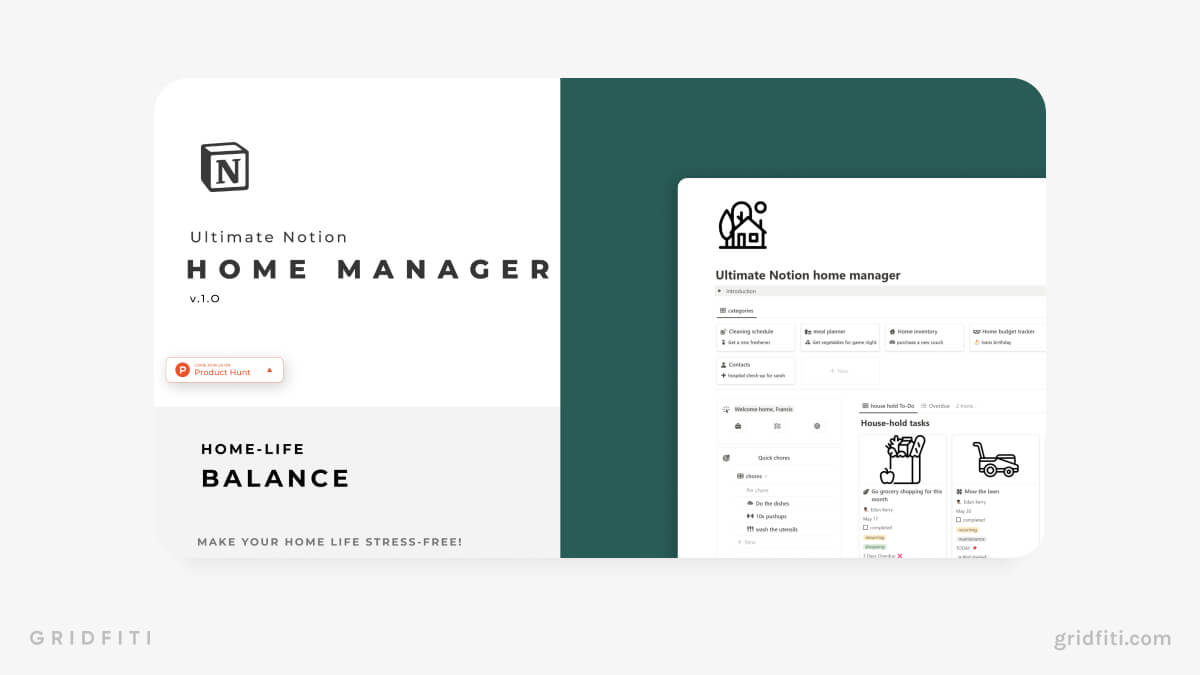 Home OS 2.0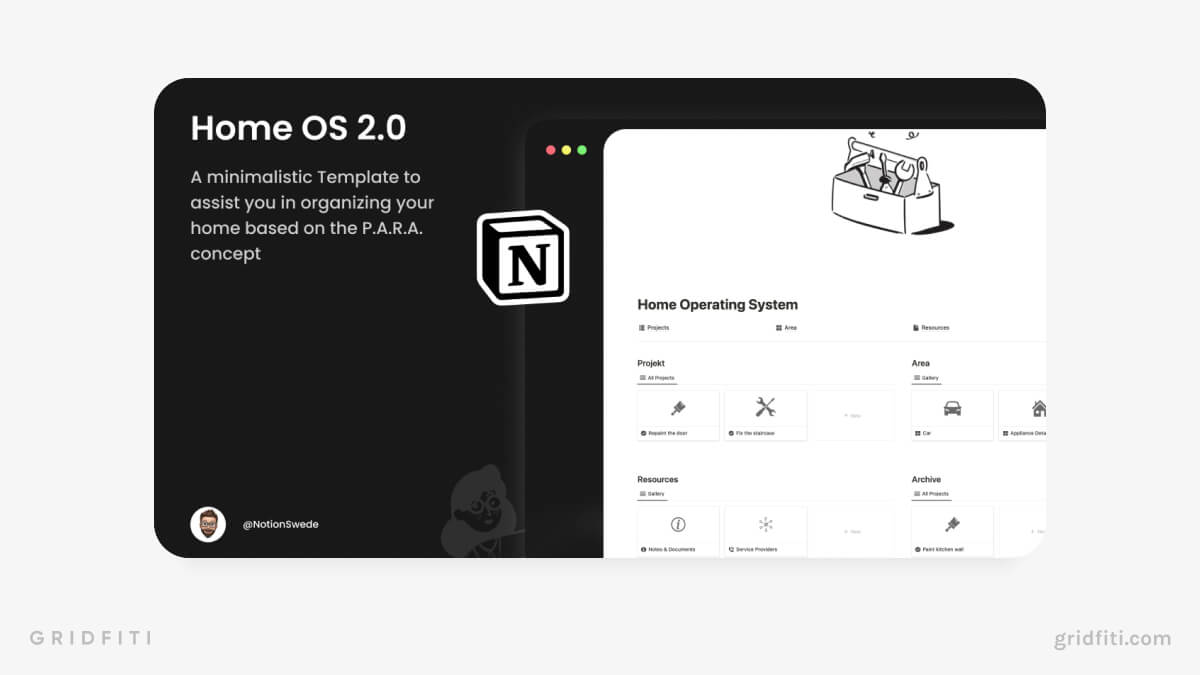 Notion Household Tasks & Chore Templates
Take any guesswork out of your home's upkeep with these household task and chore templates! Keep your clean and tidy, delegate tasks to your housemates, and ultimately get the satisfaction of a clear and checked-off chore list in Notion!
For more templates like this, don't miss our full round-up of Notion cleaning and chore templates!
Household Tasks and Chore Tracker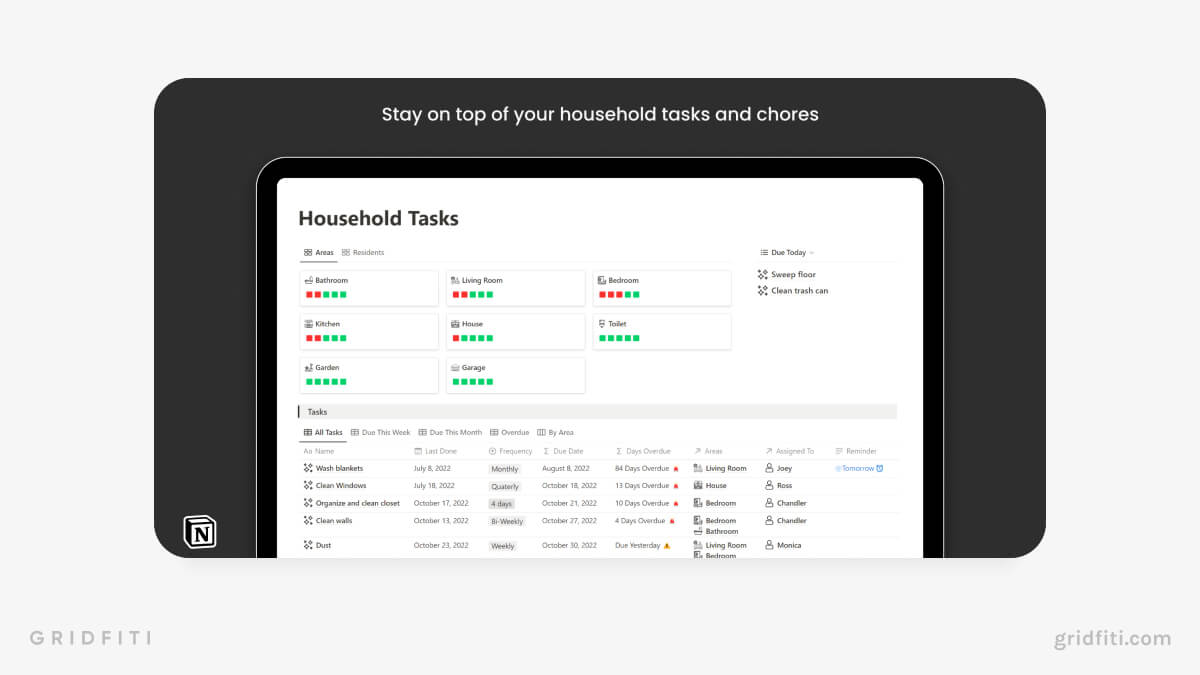 All-in-One Life OS Template with Cleaning & Chores Hub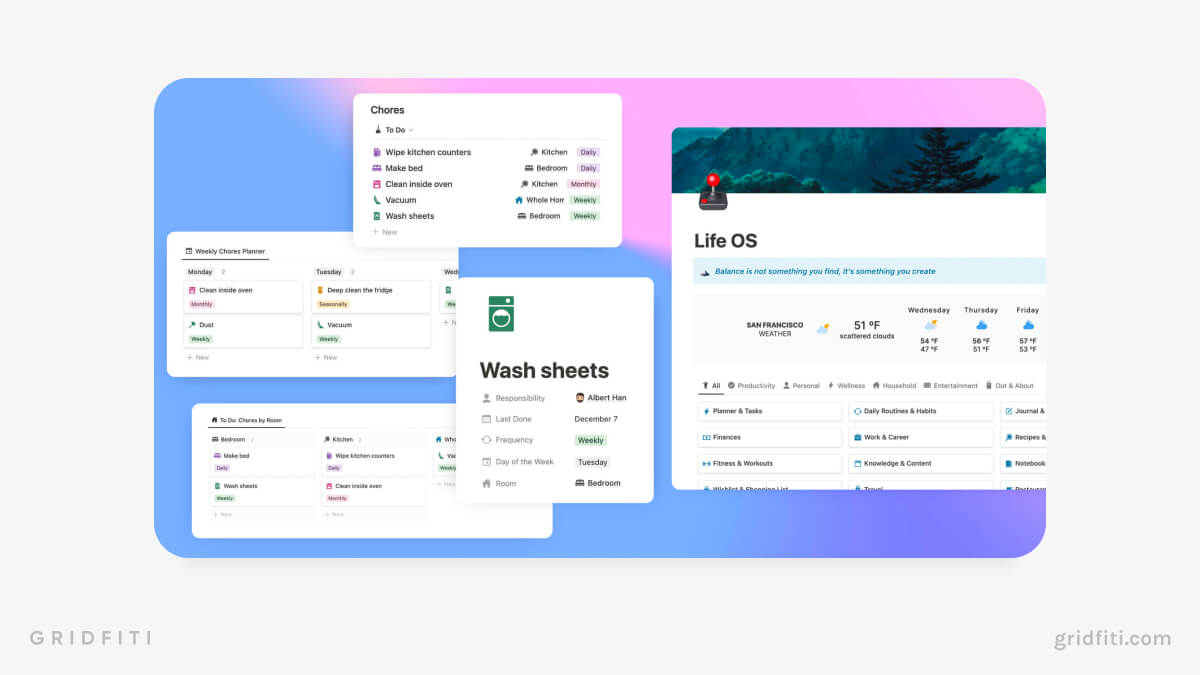 Notion Chore Chart Template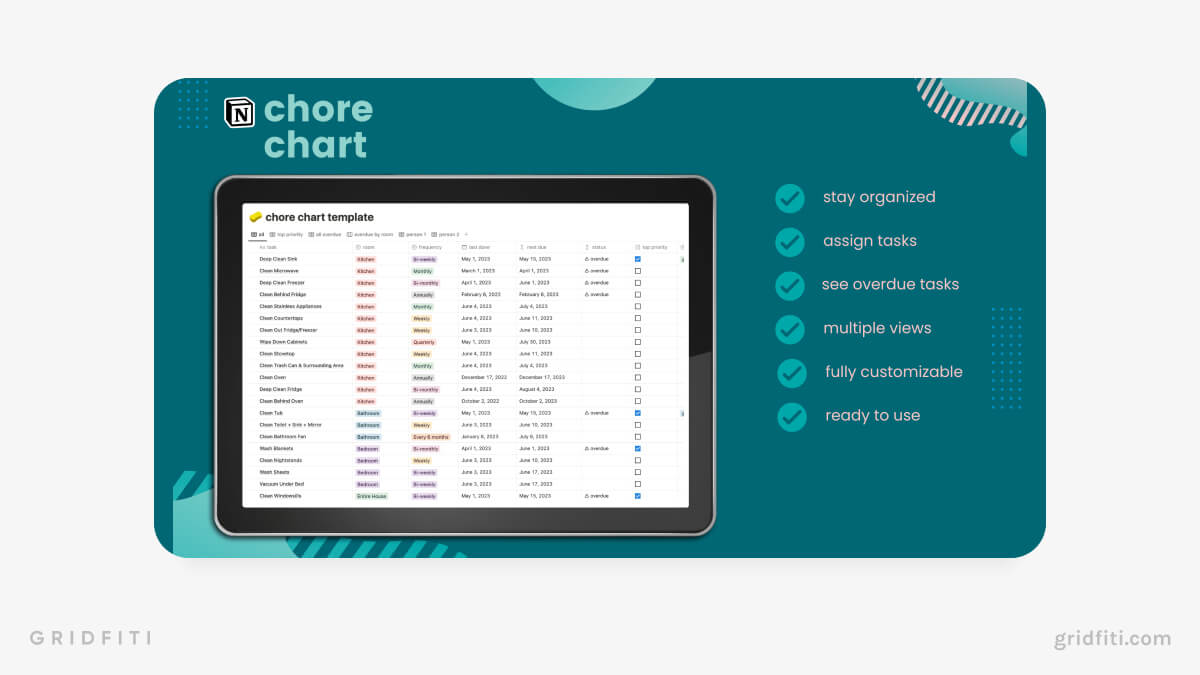 Household Task Tracker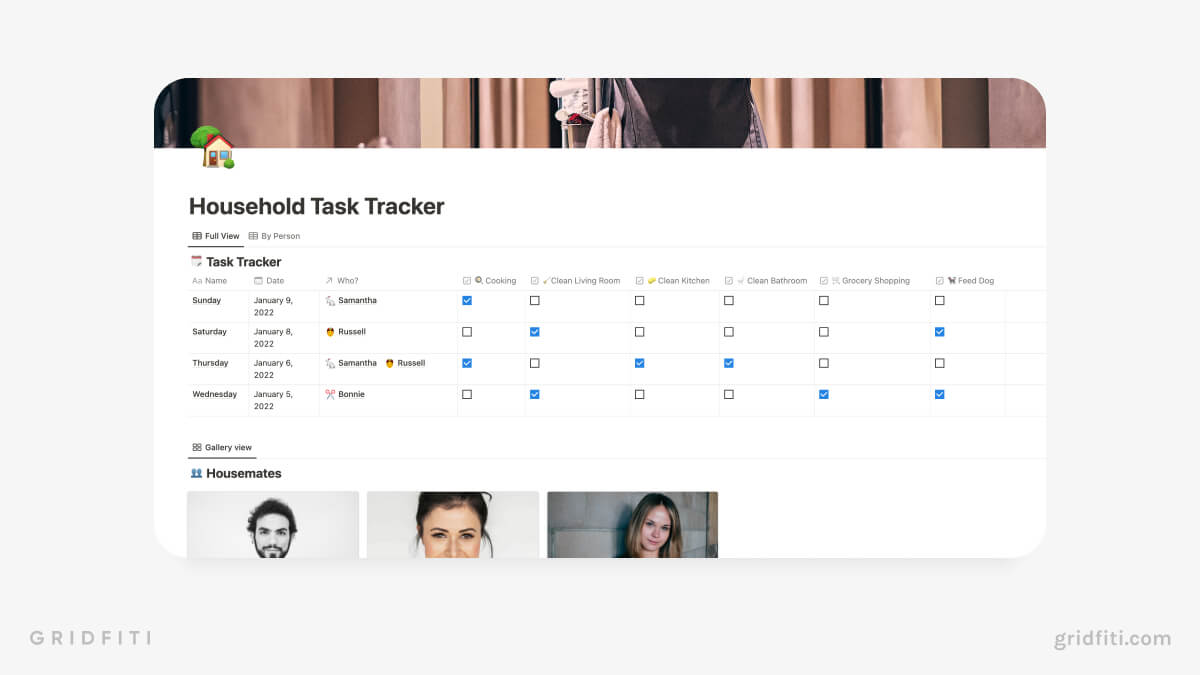 Simple Cleaning Tracker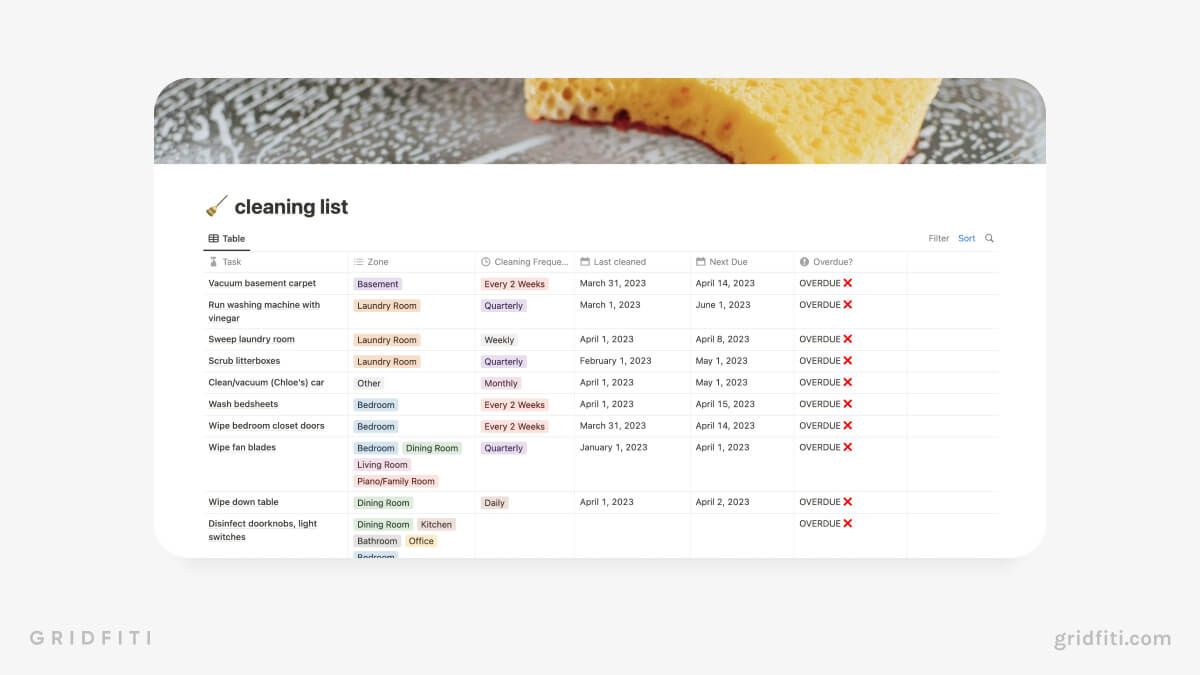 Home Cleaning Plan & Checklist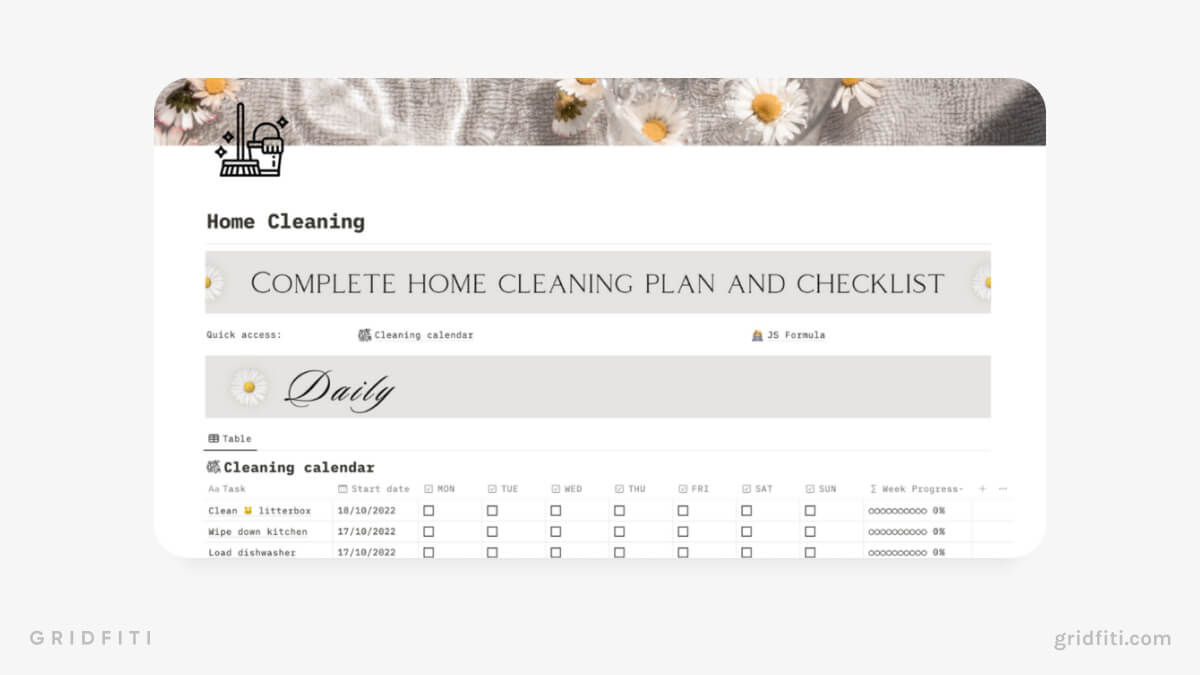 Simple Household Chores Template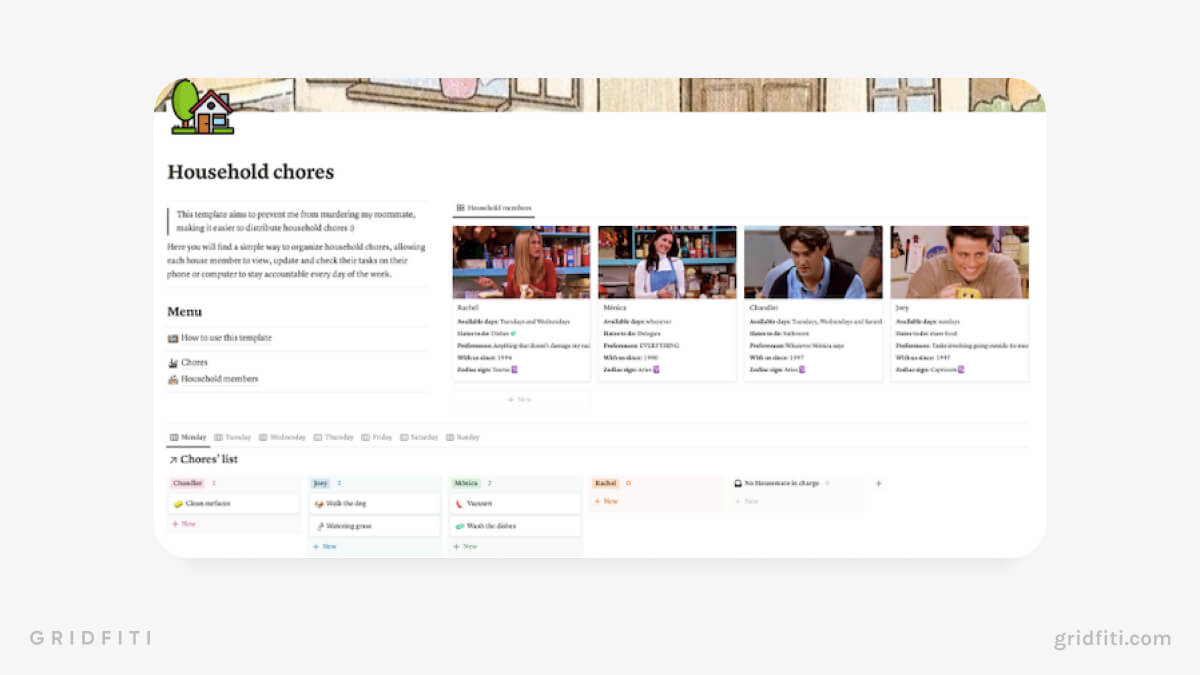 Chores Log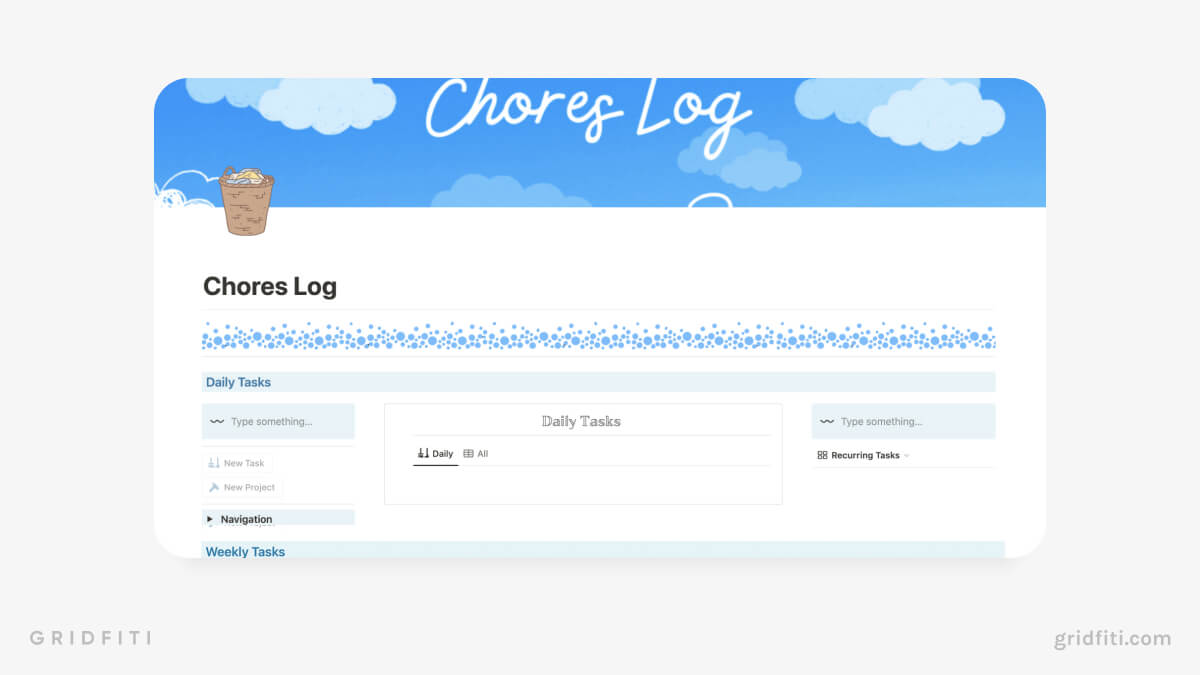 Notion Roommate & Dorm Templates
Anyone who lives with roommates knows it's not always sunshine and rainbows – but sharing responsibilities and getting all on the same page can help temper any future resentment. Maintain peace and organization in your shared living spaces with these Notion roommate templates for shared household tasks, expense tracking, overall communication, and more.
Roommate Hub – Shared Household Management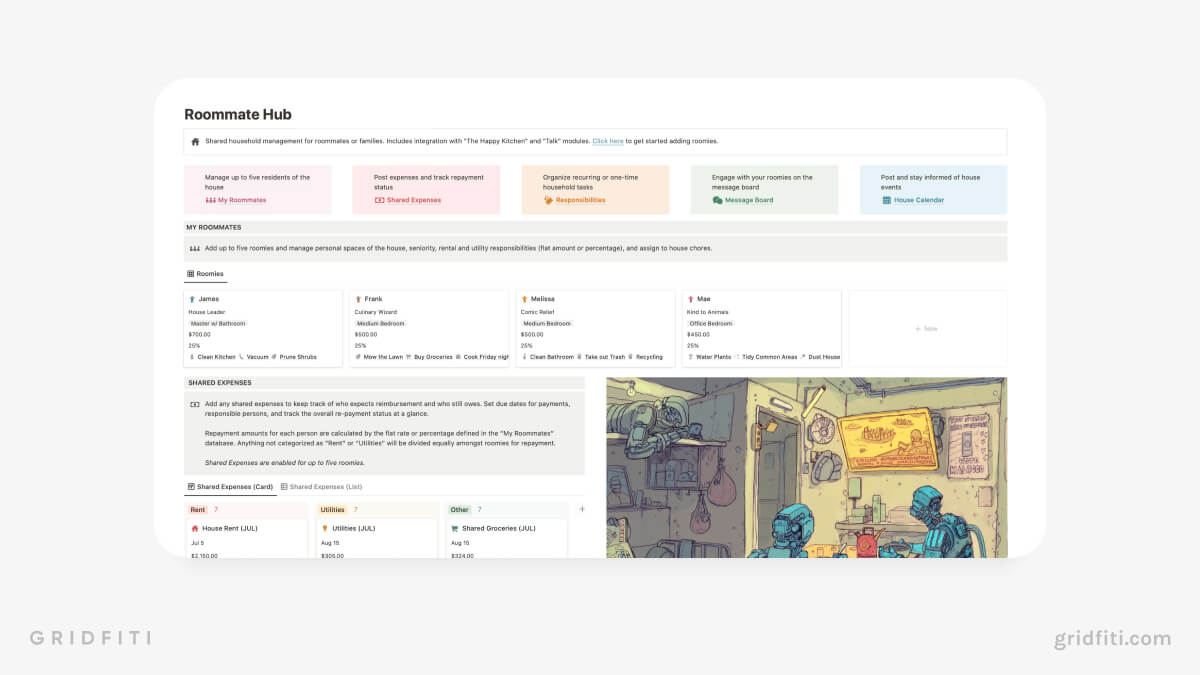 Simple Roommate Space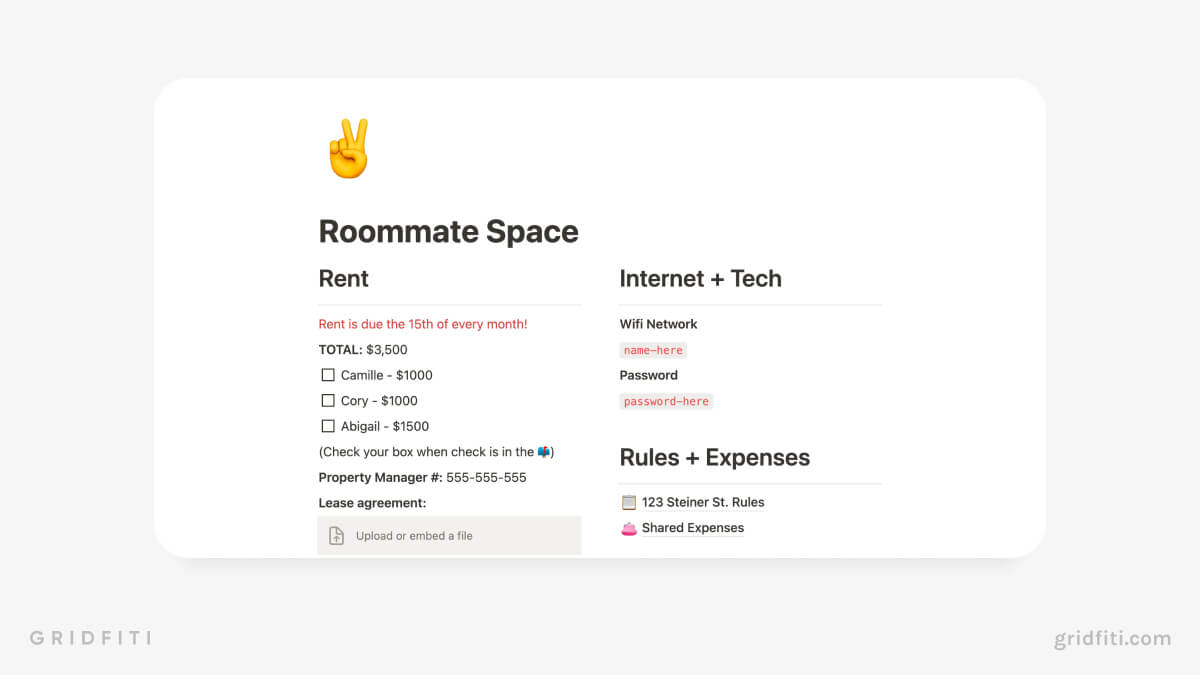 Dorm Masterplan Template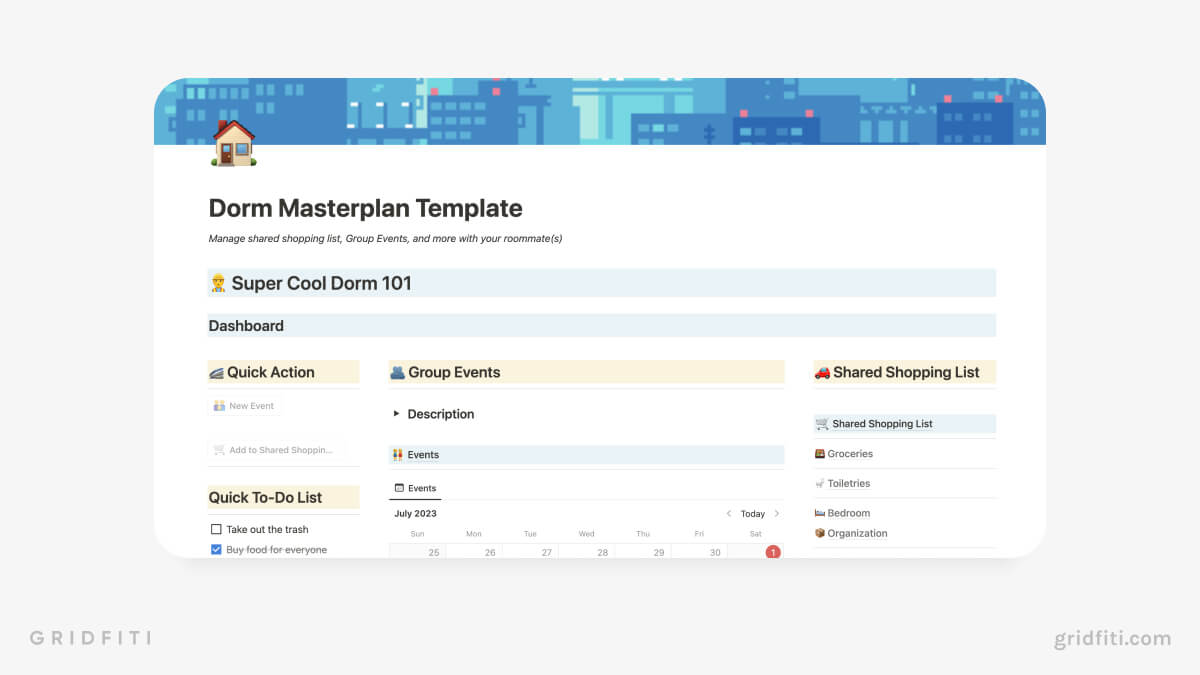 Shared Expenses Tracker
For more templates like this, check out our full round-up of Notion finance tracker templates!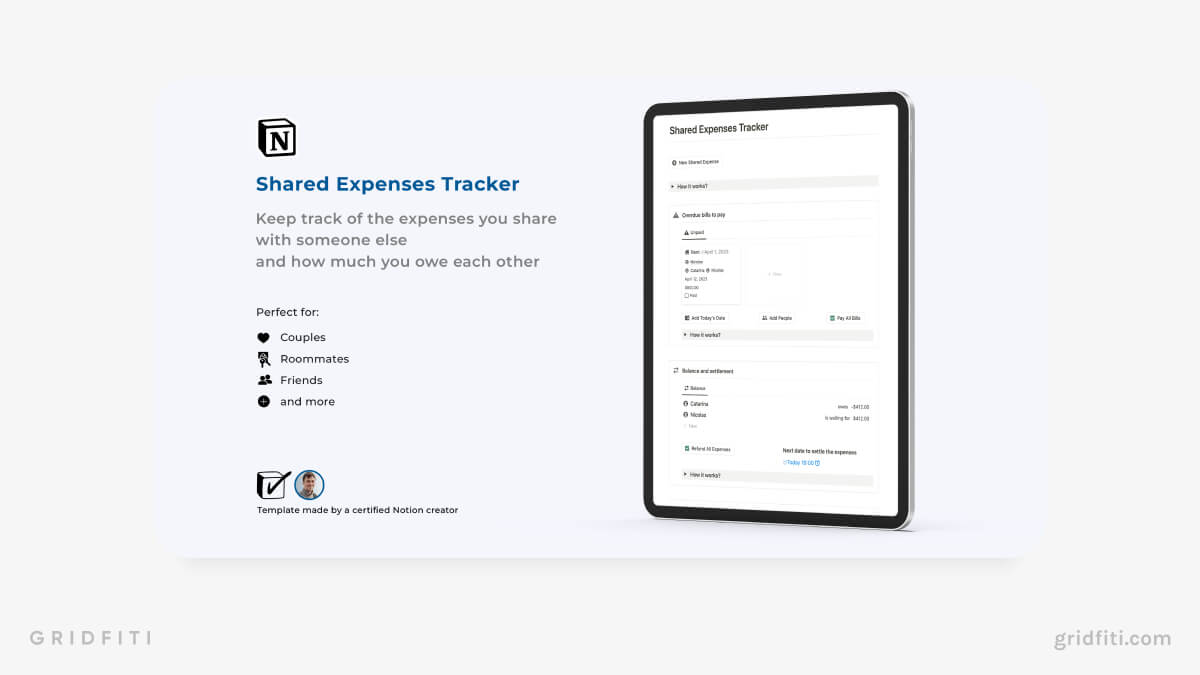 Notion Household Supplies & Inventory Trackers
Never run out of essentials with these household supplies and inventory trackers! Stay ahead of the game by keeping tabs on pantry items, cleaning supplies, and more. Monitor your inventory right in Notion and save yourself those last minute trips to the store.
Notion Cleaning Supplies Tracker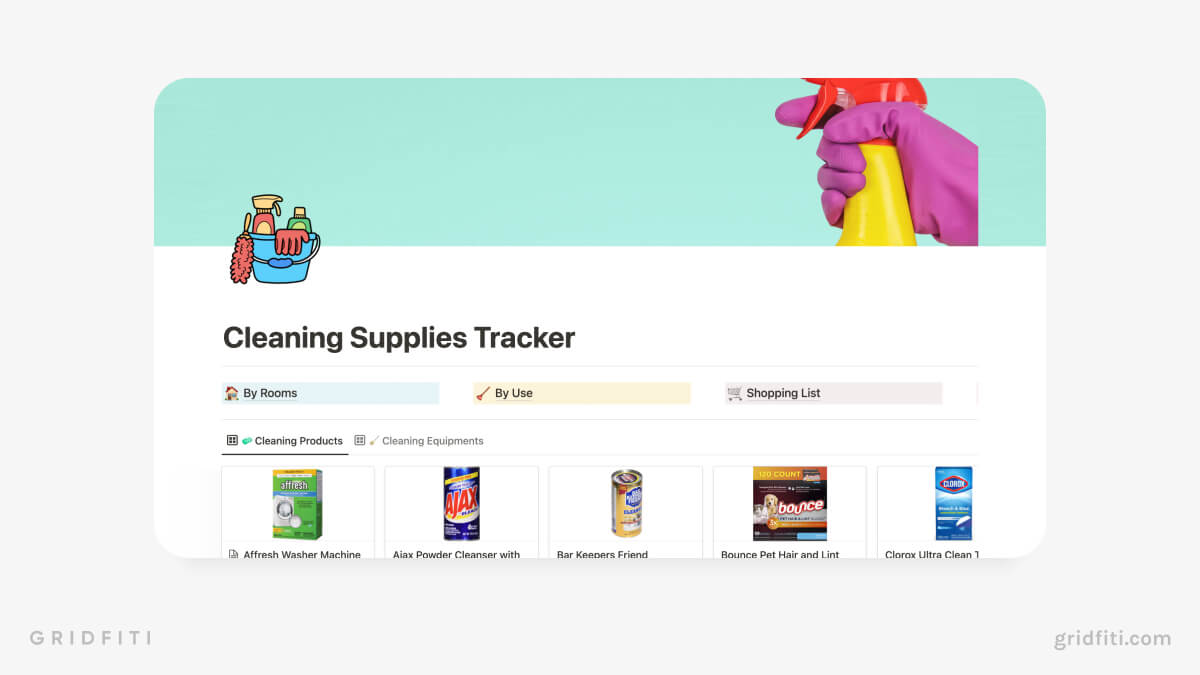 Where is My Stuff? – Storage & Inventory Assistant
Don't miss our round-up of Notion inventory templates with more home inventory picks at the bottom of the post!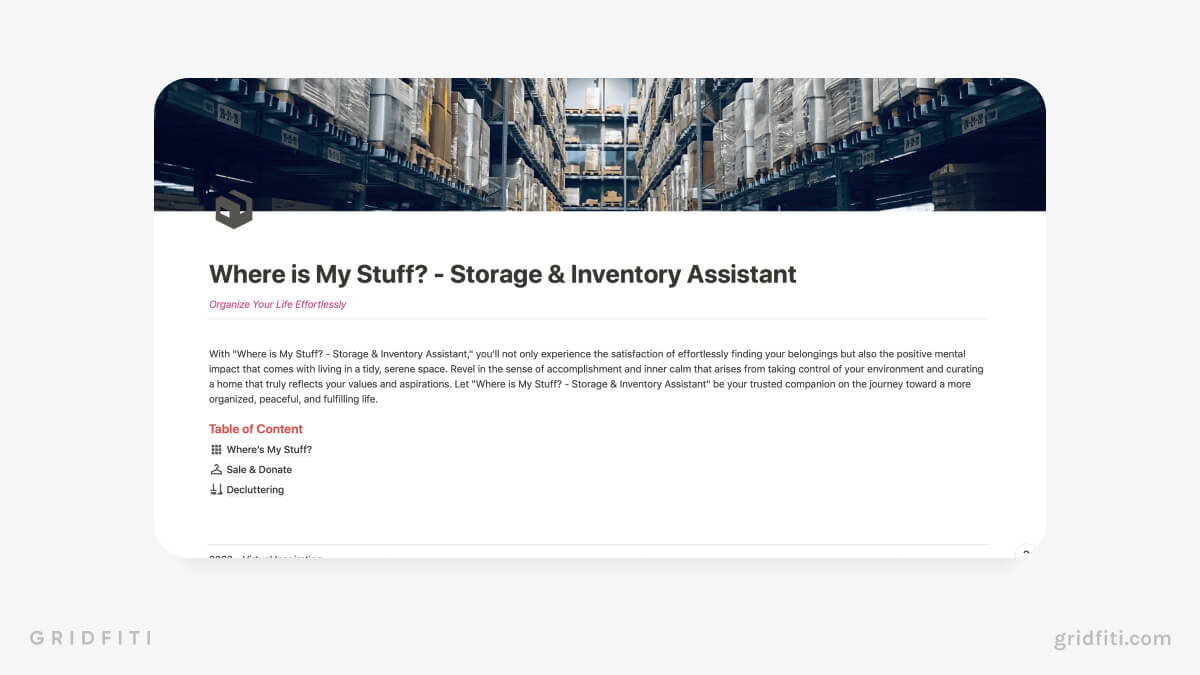 Simple House Inventory Template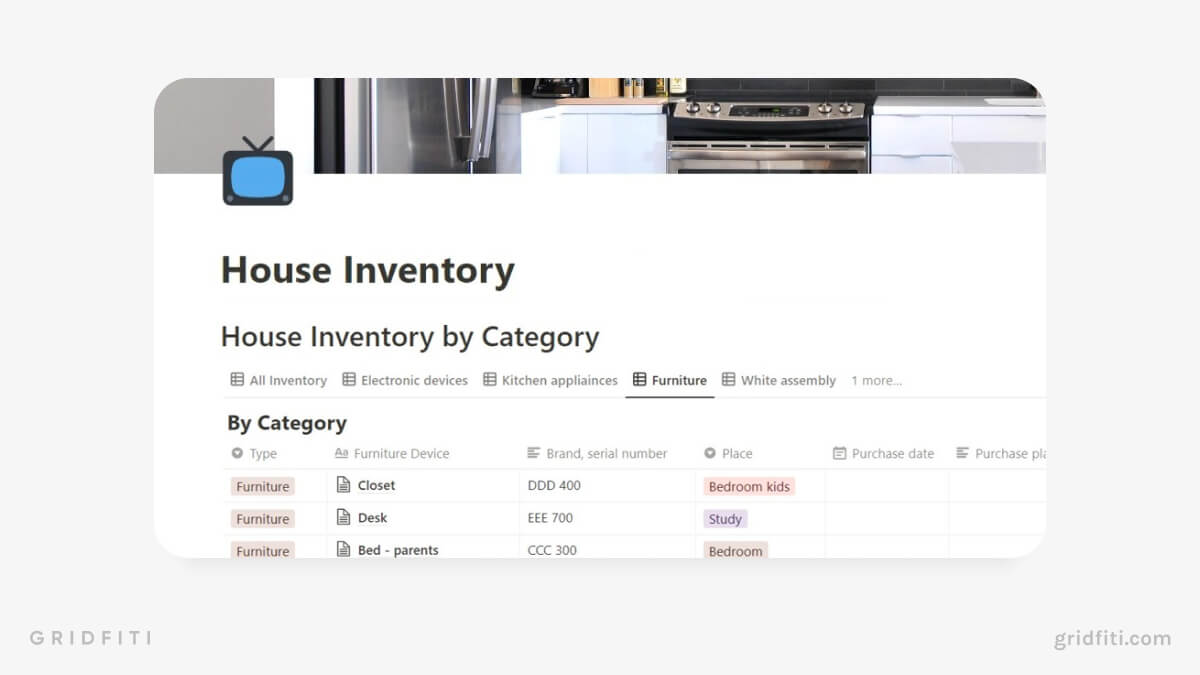 Household Inventory Database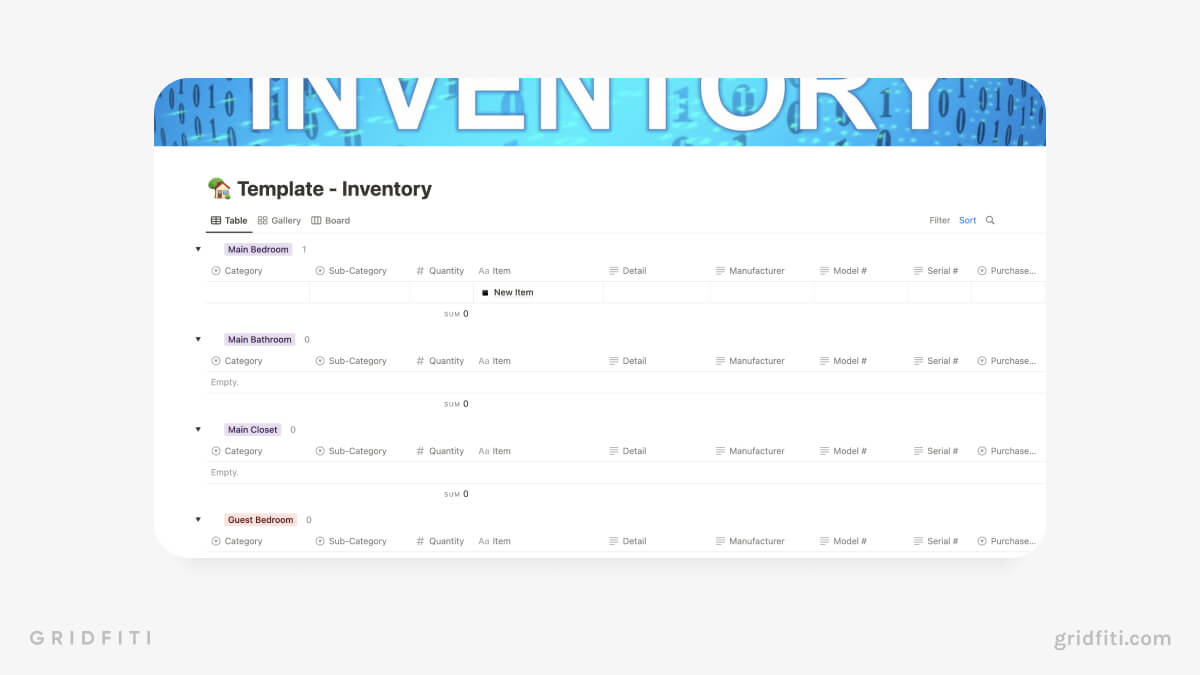 Home Inventory Dashboard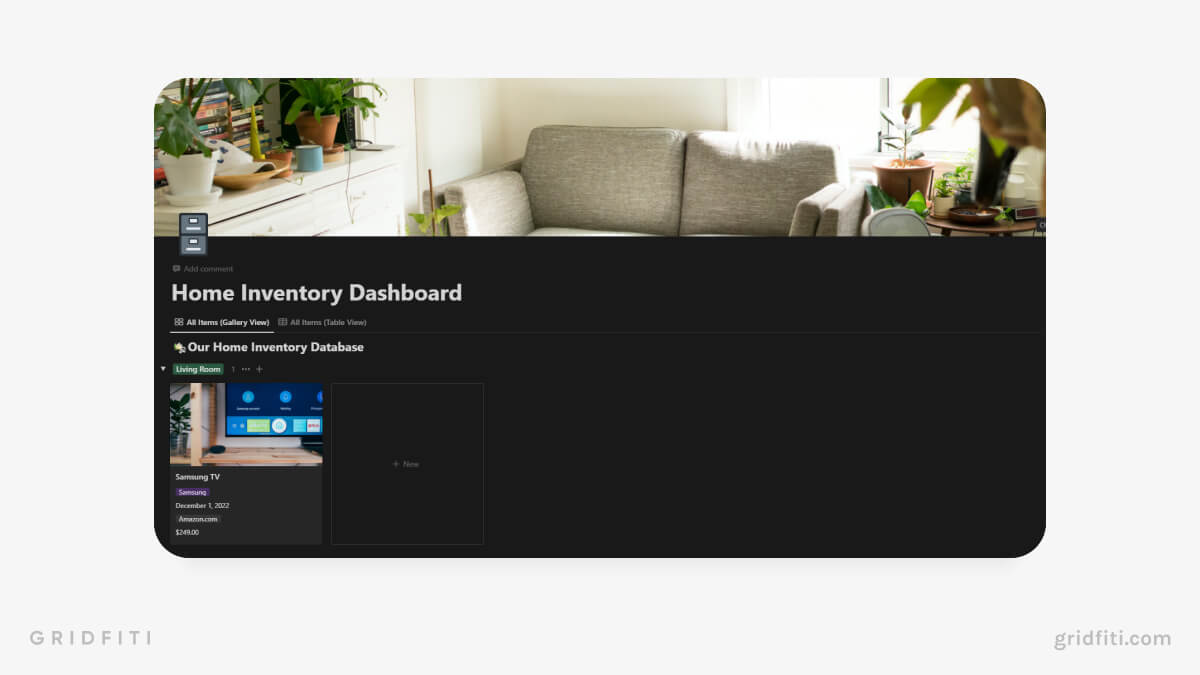 Notion Home Renovation & Maintenance Templates
Planning a facelift for your home? From renovation budgeting to task management, these templates will help streamline and oversee your next home makeover.
Home Renovations Template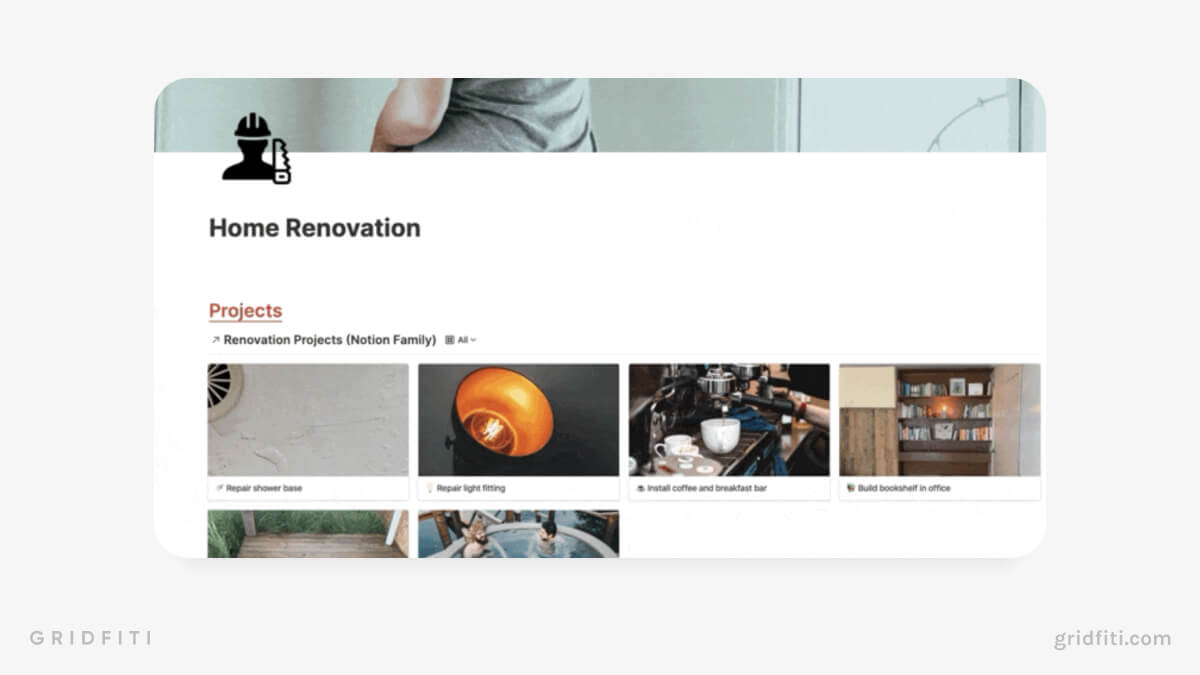 Home Renovation & Moving Planner Template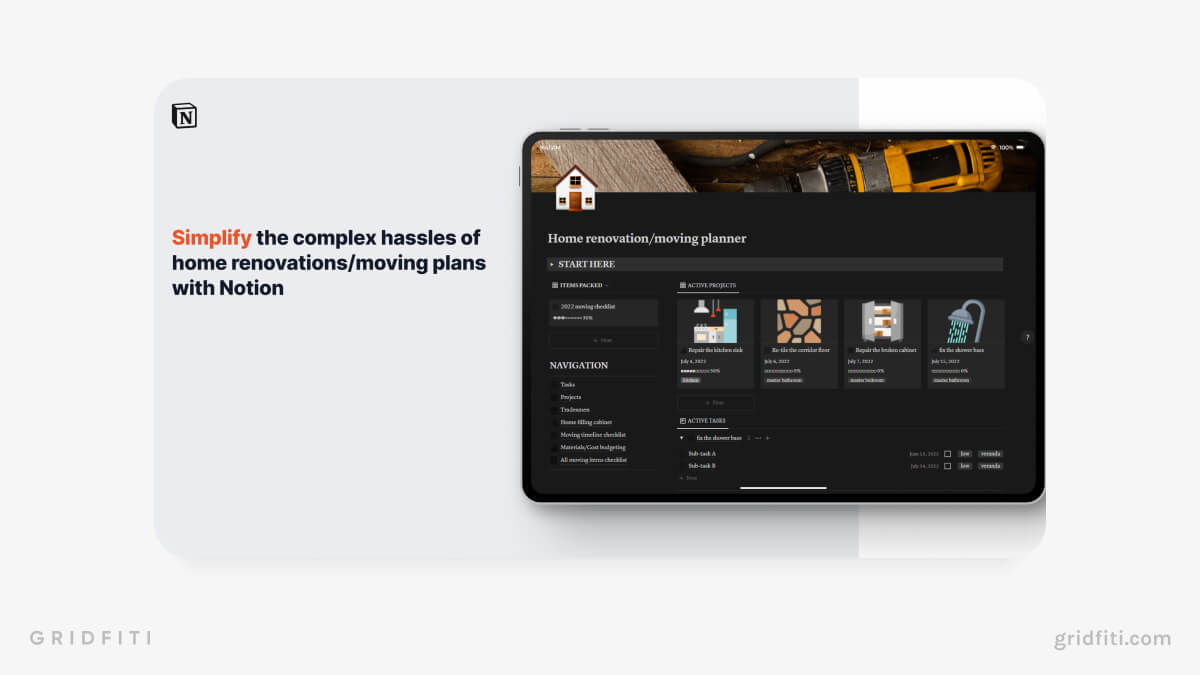 DIY & Home Renovation Dashboard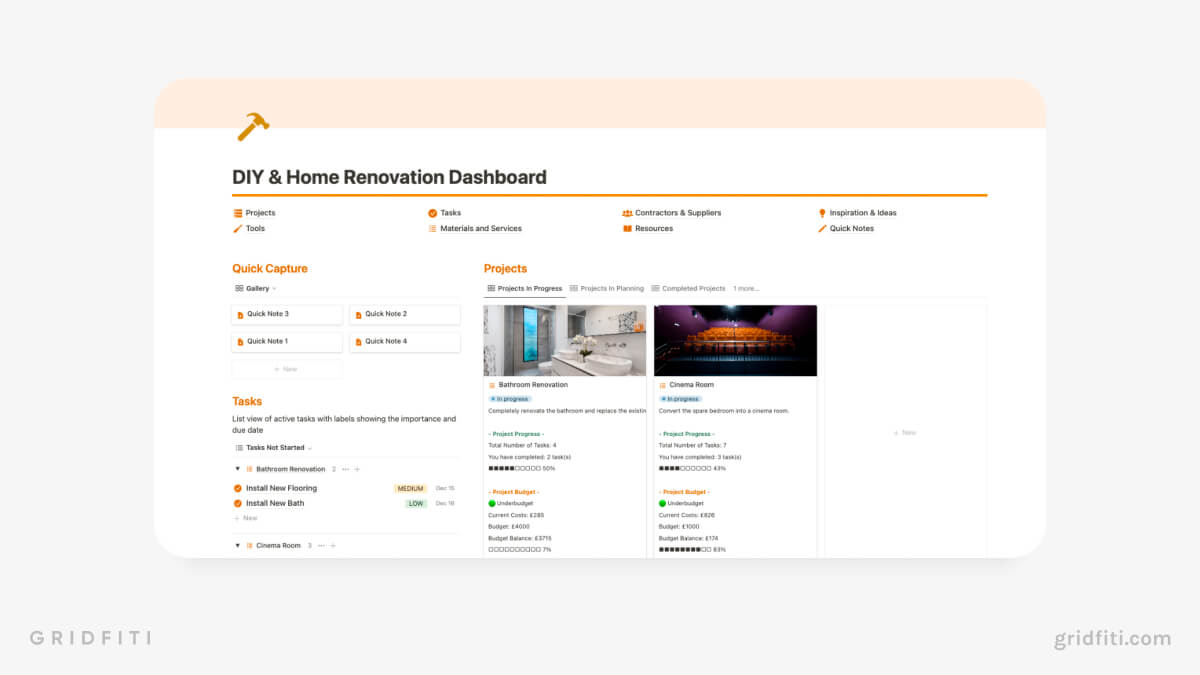 Home Maintenance Rolodex Template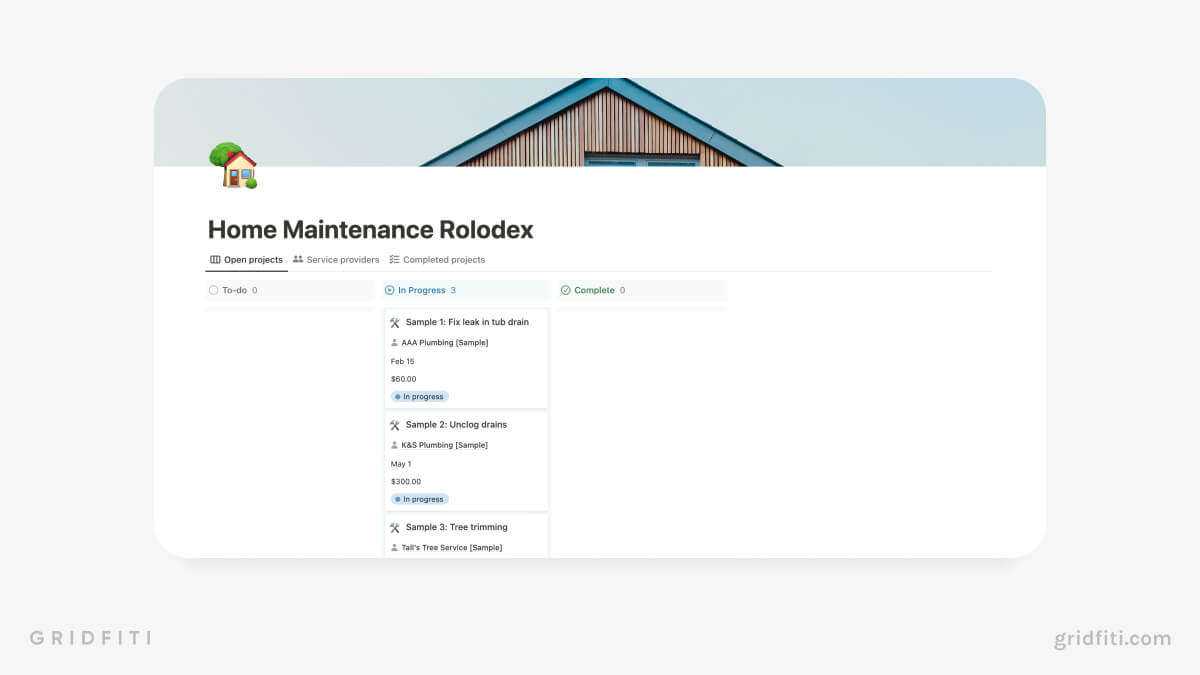 Home Automation Organizer Template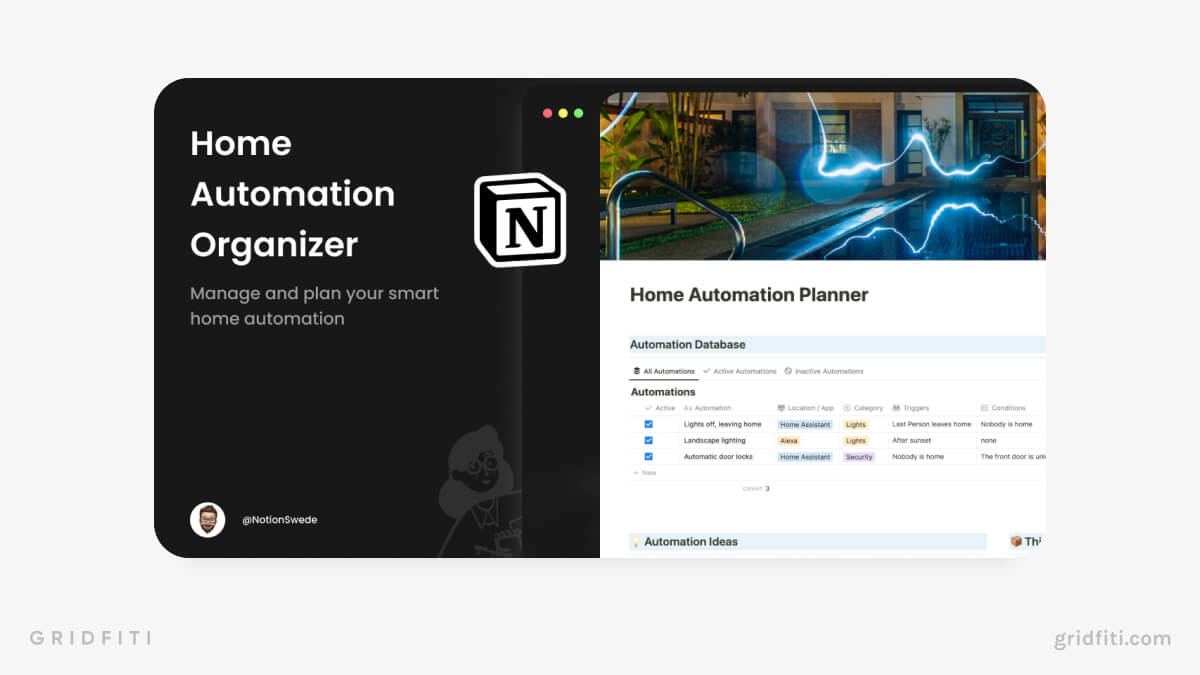 Construction & Renovation Budget Template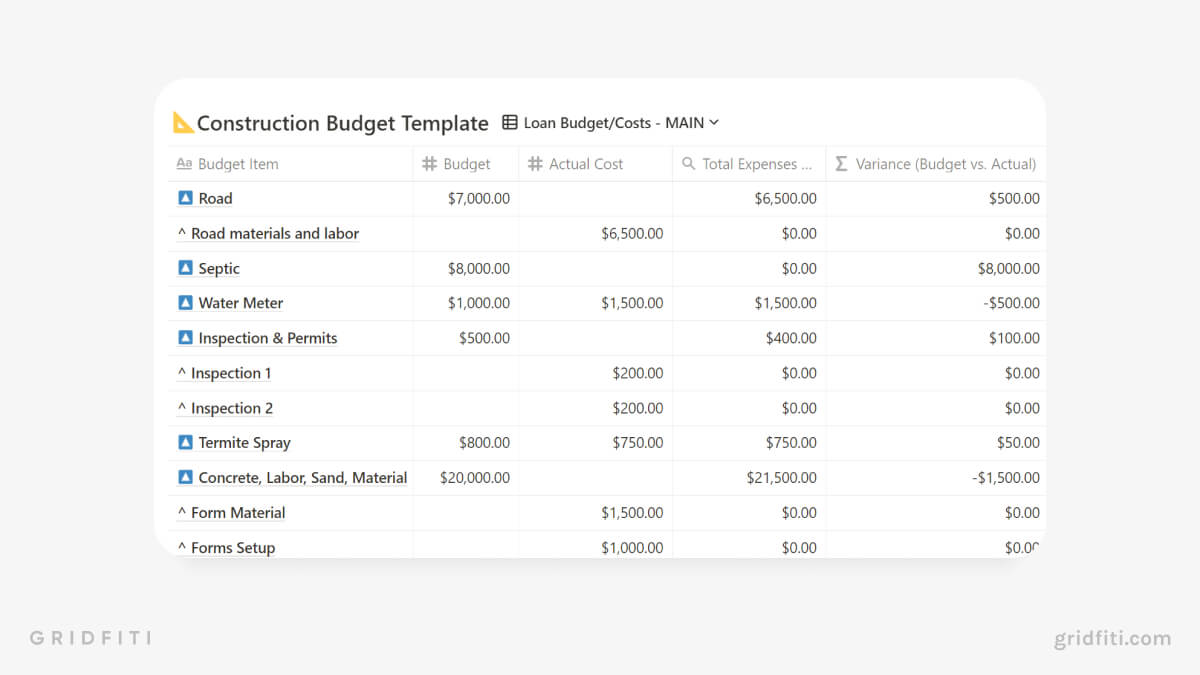 Home Design & Interior Design Templates
Whether you're doing a DIY redesign, or working with an interior designer and want to perfectly communicate your vision, these home decor and interior design templates are the ones for you! From moodboards to furniture layouts, plan, visualize, and execute your dream interior right in Notion.
Home Design Planner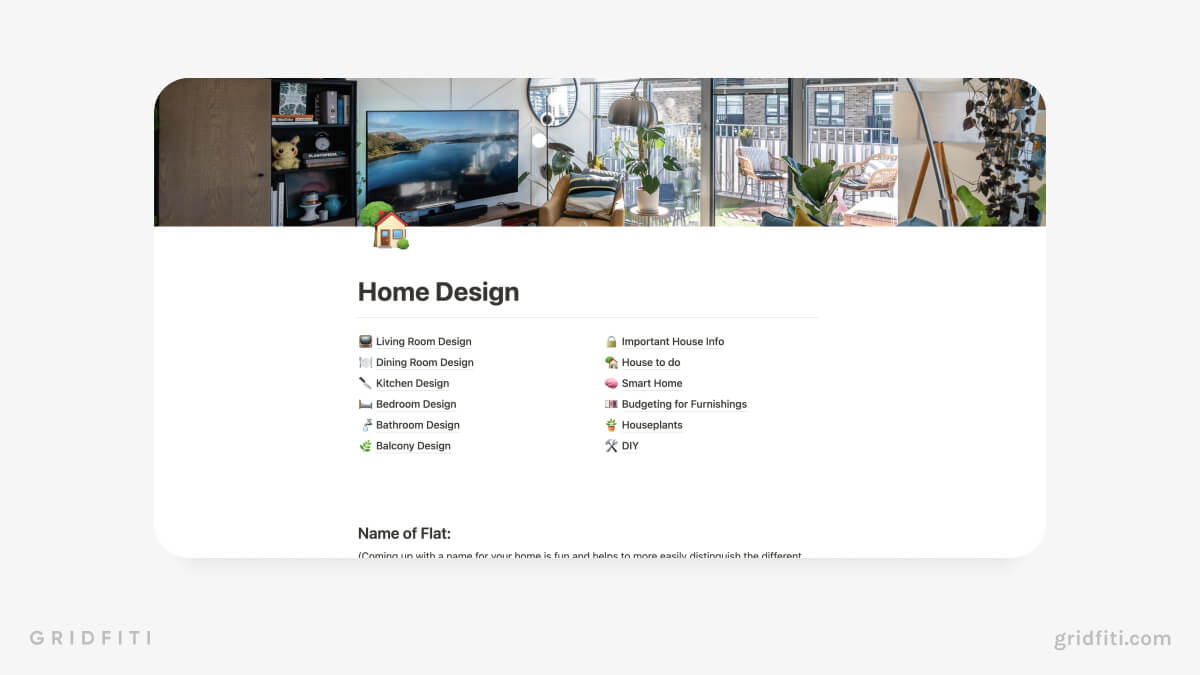 Interior Project Sourcing List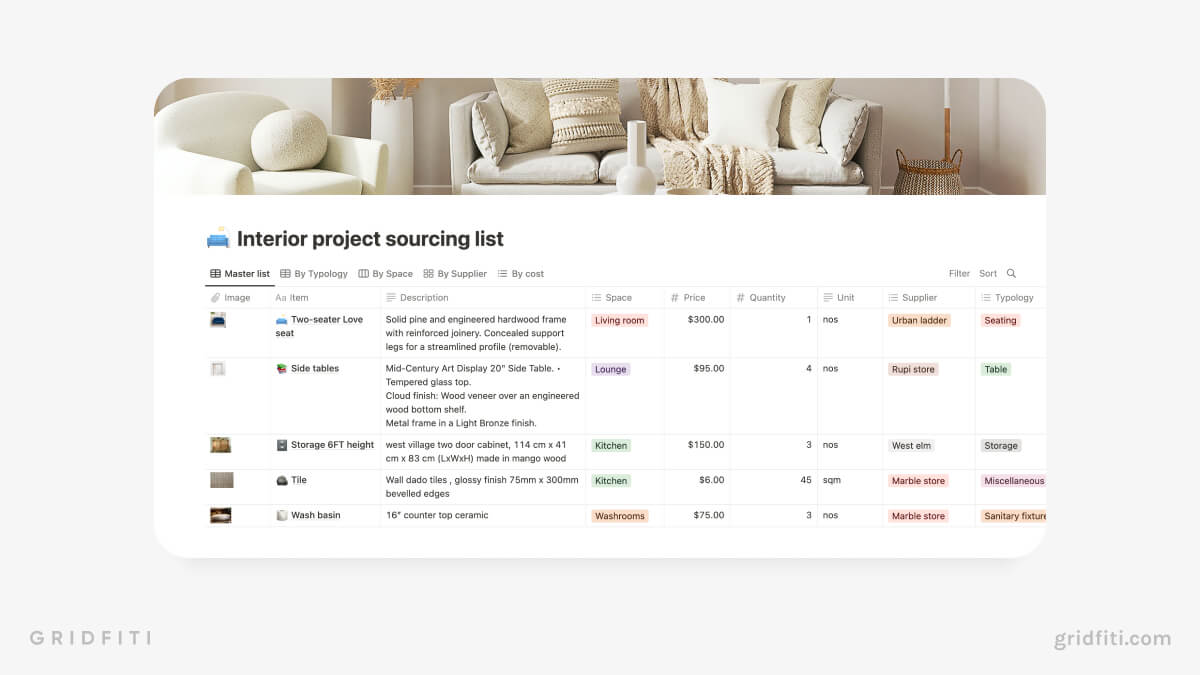 Interior Designer Planner & Moodboard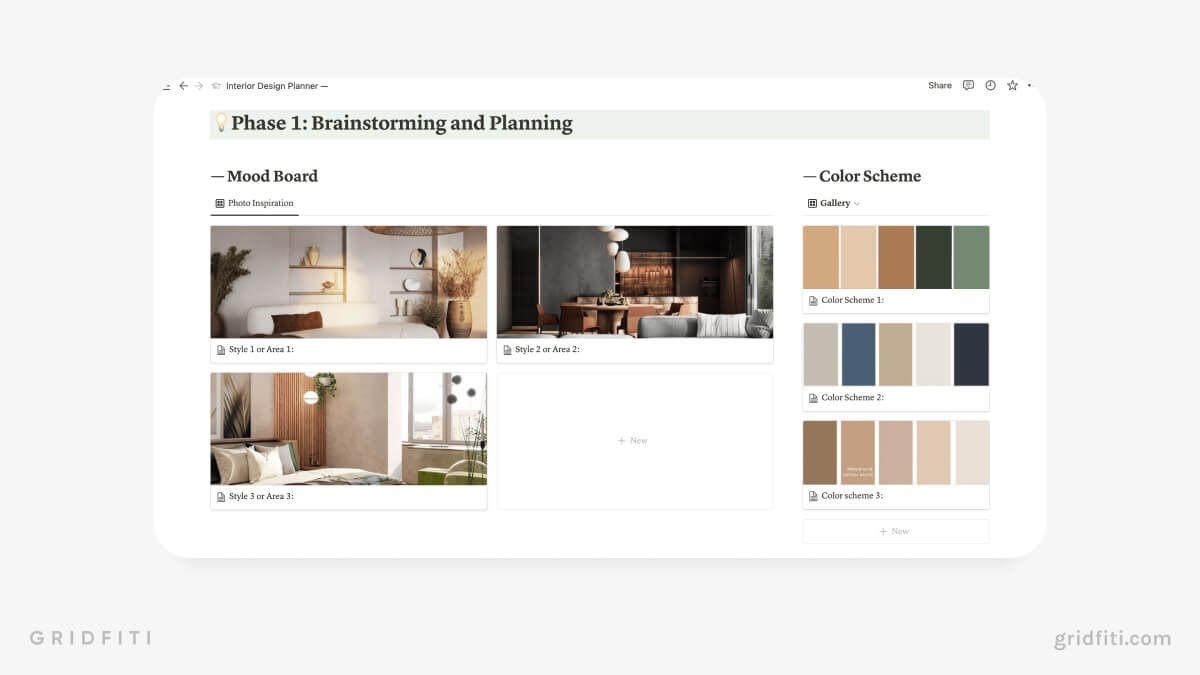 Notion Pet, Plant & Garden Templates
Make sure your furry friends and plant babies thrive with these tailored trackers! With everything from feeding schedules, to vet appointments, watering reminders, and more, create a happy home for every member of the household!
For more templates like these, check out our full round-up of Notion plant tracker templates.
Notion Plants Manager Template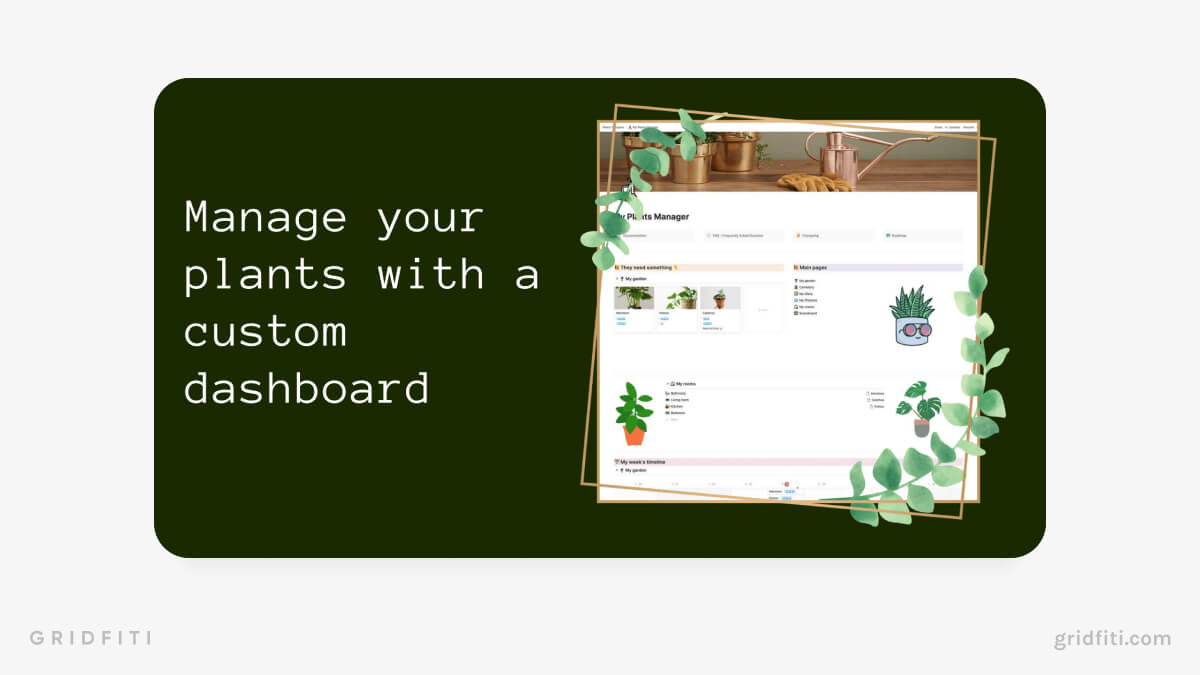 Notion Dog Life Planner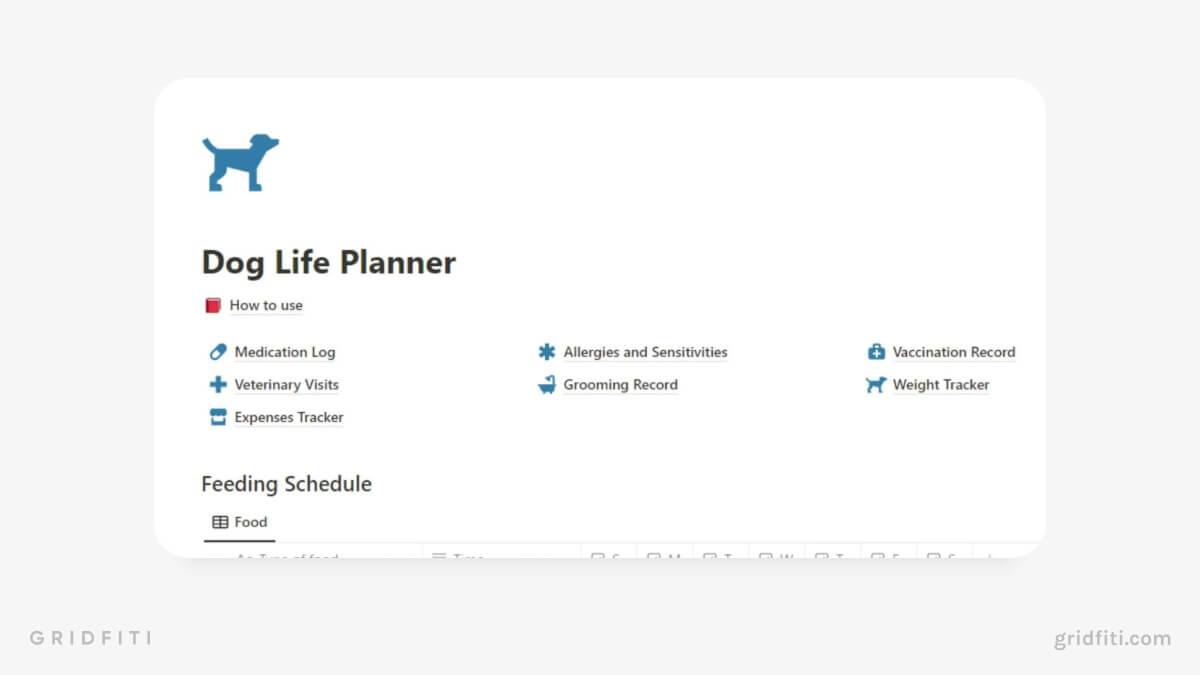 All-in-One Garden Planner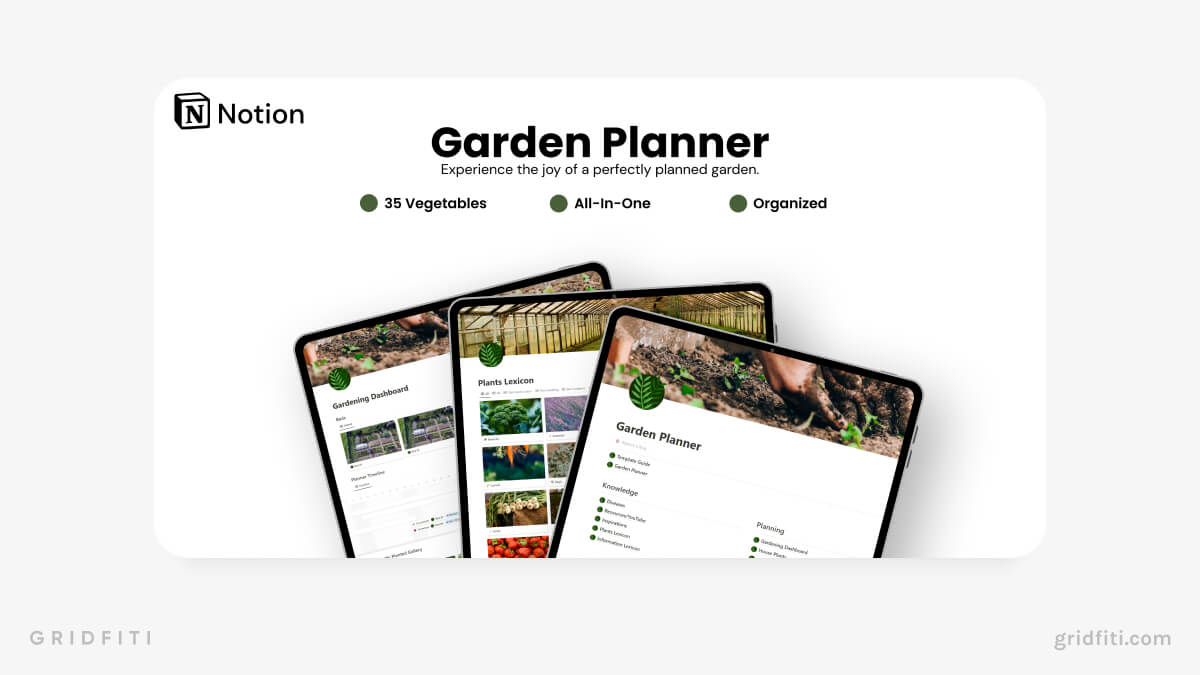 Pet Hub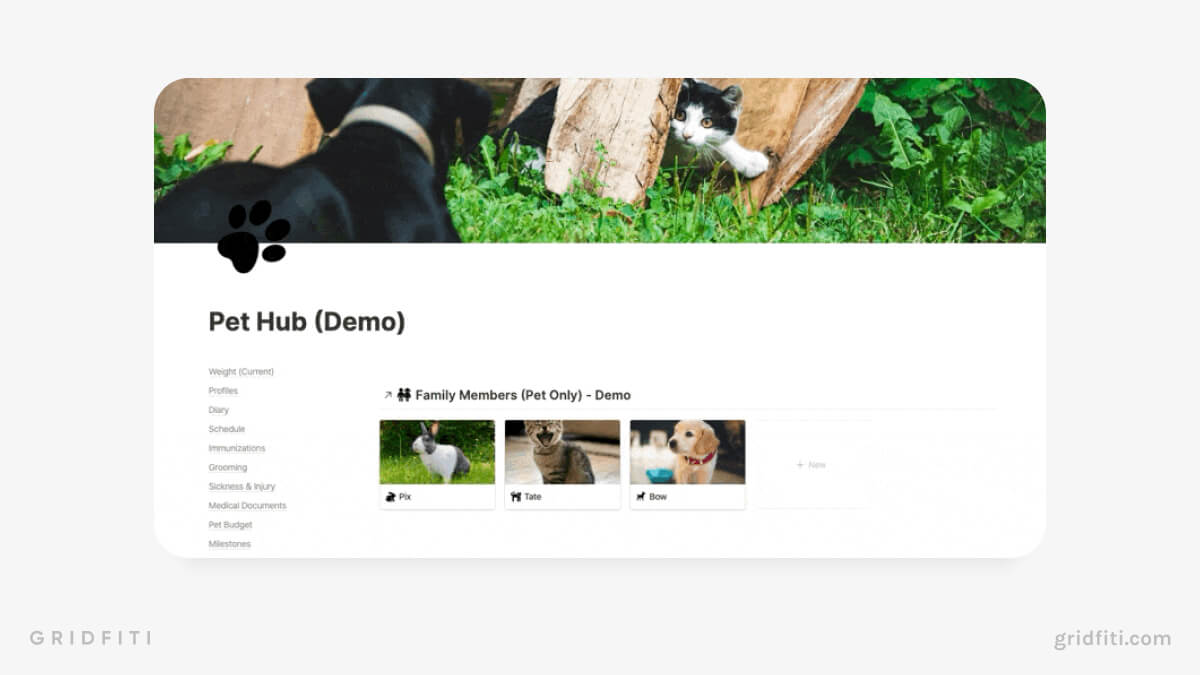 Simple Plant Care Schedule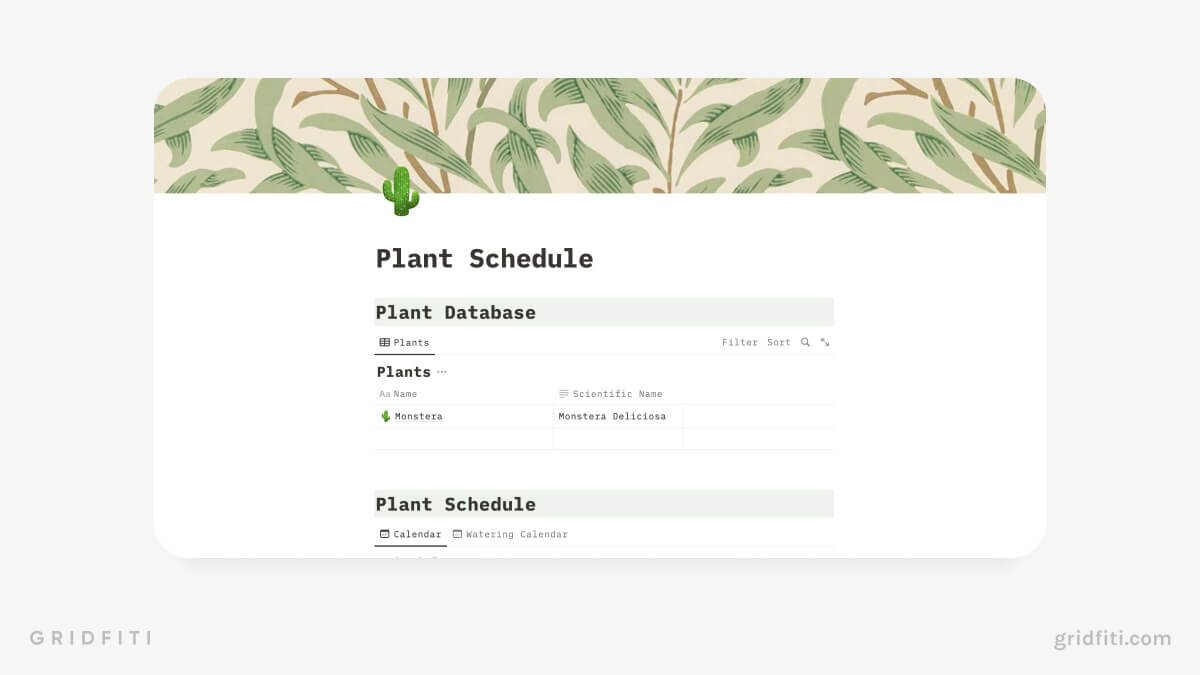 Which of these Notion household templates is your favorite? Any that we missed? Let us know in the comments below!
Gridfiti is supported by its audience – when you buy something using the retail links in our posts, we may earn a small commission at no additional cost to you. Read more about our affiliate disclaimer.