The legendary Kodak Portra 400 35mm film is the stock of choice for amateurs and professional film photographers alike – thanks to its neutral-to-warm tones, forgiving of overexposure, 400 film speed (which can work in almost every light setting), and so much more!
Due to the resurgence of film photography and supply chain hiccups, there's been an unfortunate jump in the price of Portra 160, 400, and 800 film, making for some hard decision-making at your local film store. Fear not – we've got the list of some great Kodak Portra 400 alternatives for you! Check out our picks.
Another alternative option to Portra 400 is to simply transform your digital photography into Portra 400 film photos through the use of presets! Check out these Portra 400 Lightroom presets to explore that route.
Want more tips on photography and film? Join our mailing list! 📮
Kodak UltraMax 400
Kicking off the list with not only another Kodak stock, but one at the same film speed, Kodak UltraMax 400 is a great alternative to Portra 400. Built with the same C-41 chemistry as Portra, you can take the roll to just about any lab for development.
UltraMax produces gorgeous highly-saturated images, yet still remaining true-to-life with its colors. The color balance makes UltraMax 400 a versatile stock that can adjust to portraits, cities, and landscapes. All this combined with great dynamic range that respects the highlights and shadows, Kodak UltraMax 400 sits at the top for our Portra 400 alternatives.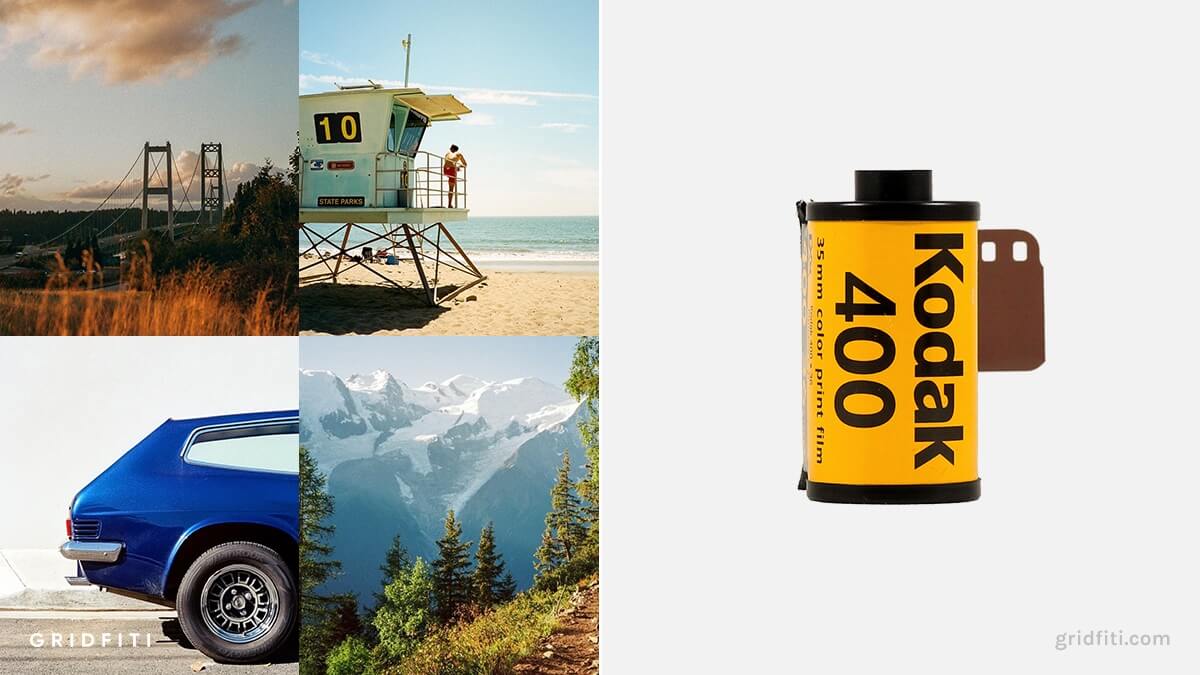 Sample photos by @analogdanica, @drevanss, @lewis_kuiper, @stefanroat
Lomography Color Negative 400
Second on our list is the great, the punchy, and the cost-effective Lomography Color Negative 400 film stock.
Said to be a reborn Fuji Superia, Lomography 400 brings the same C-41 developing chemistry as Portra, provides great saturation for photos with a nice upped contrast, and also low grain at the box 400 speed. Lomography as a brand stands for taking your camera everywhere and capturing life in its essence – to capture as freely as possible. This Lomography 400 stock lends itself to this mantra by being forgiving in different exposure settings allowing you to act fast and not miss the moment. This is why it's another great cost-effective Kodak Portra 400 alternative.
Get Lomography Color Negative 400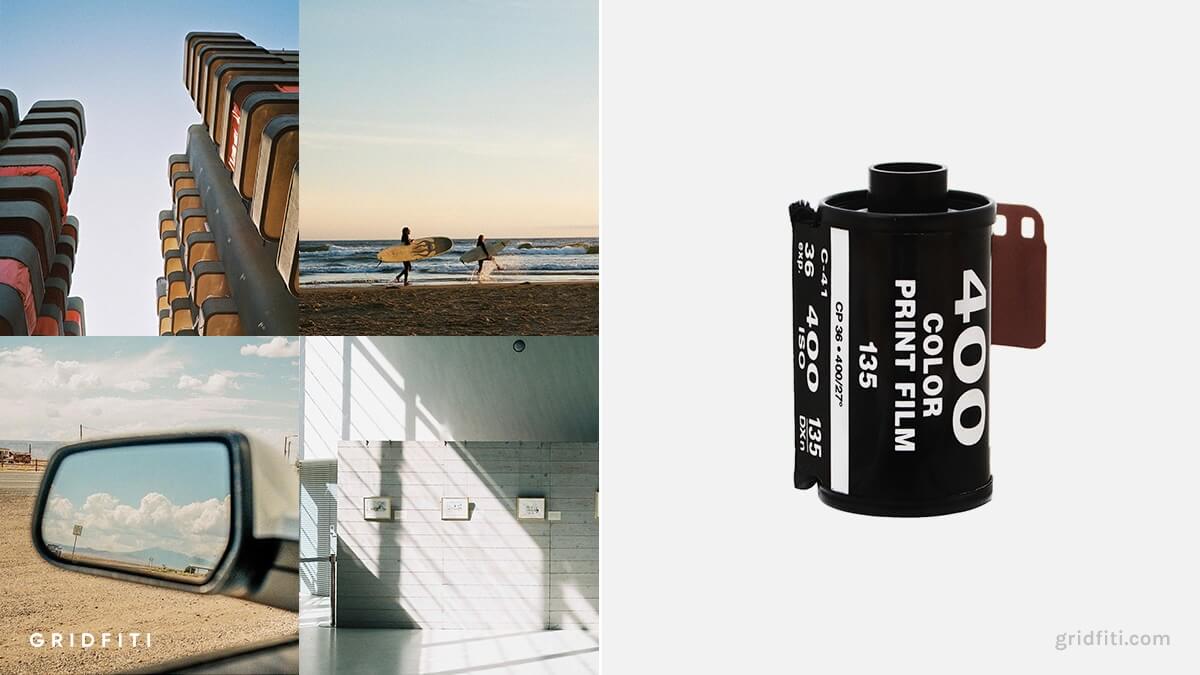 Sample photos by @albert.menez, @angeloriggi, @macshootsfilm, @su_._.
Kodak Gold 200
Back to a Kodak-made film stock, but cranking the film speed down to 200 ISO, Kodak Gold 200 is a widely available, and much more affordable Kodak Portra 400 alternative.
Packing C-41 chemistry, a vintage aesthetic with some fine grain, and great natural light capabilities, the aptly named Kodak Gold 200 lends itself to warmer settings. The 200 speed is hungry for light, requiring lots of either natural or artificial lighting. Kodak Gold 200 does also suffer from lower dynamic range, where you lose some details in shadows, but nonetheless, a great secondary stock to Portra 400!
Looking to bring that Kodak Gold look to your digital photos? Check out our round-up of Kodak Gold presets.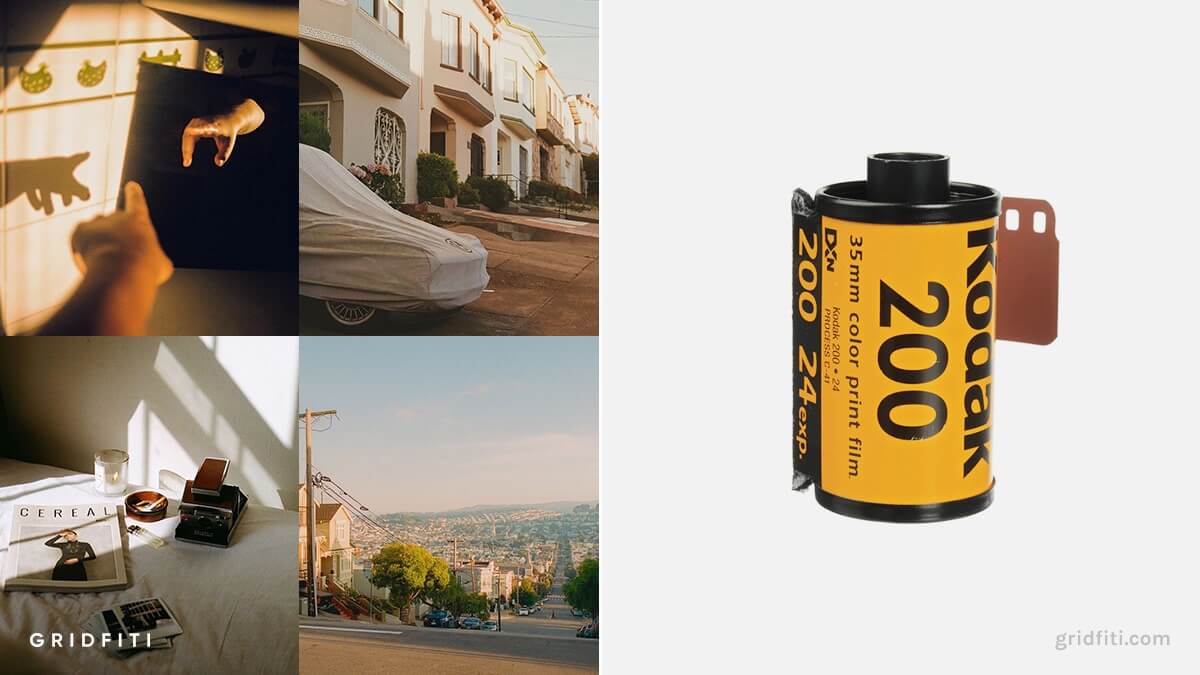 Sample photos by @saralatif, @stevenphomer, @alliesace, @kevin.horstmann
Kodak Ektar 100
Lastly, the finest grained stock of them all, Kodak Ektar 100 is the high quality, pro-sumer alternative to Kodak Portra 400.
The extremely fine grain is a result of the 100 film speed, but this does come with a prerequisite of shooting in a well-lit environment. It's great for landscapes, or any images requiring lots of detail; however, the exposure latitude on the stock is a bit limited due to its 100 speed – so exposure and metering needs to be just right. As it leans more towards the pro users, it's a great film stock for those who are willing to take their time and expose in favor of 100 speed.
For a full comparison, check out our guide that outlines the difference between Kodak Ektar 100 and Portra 400 film!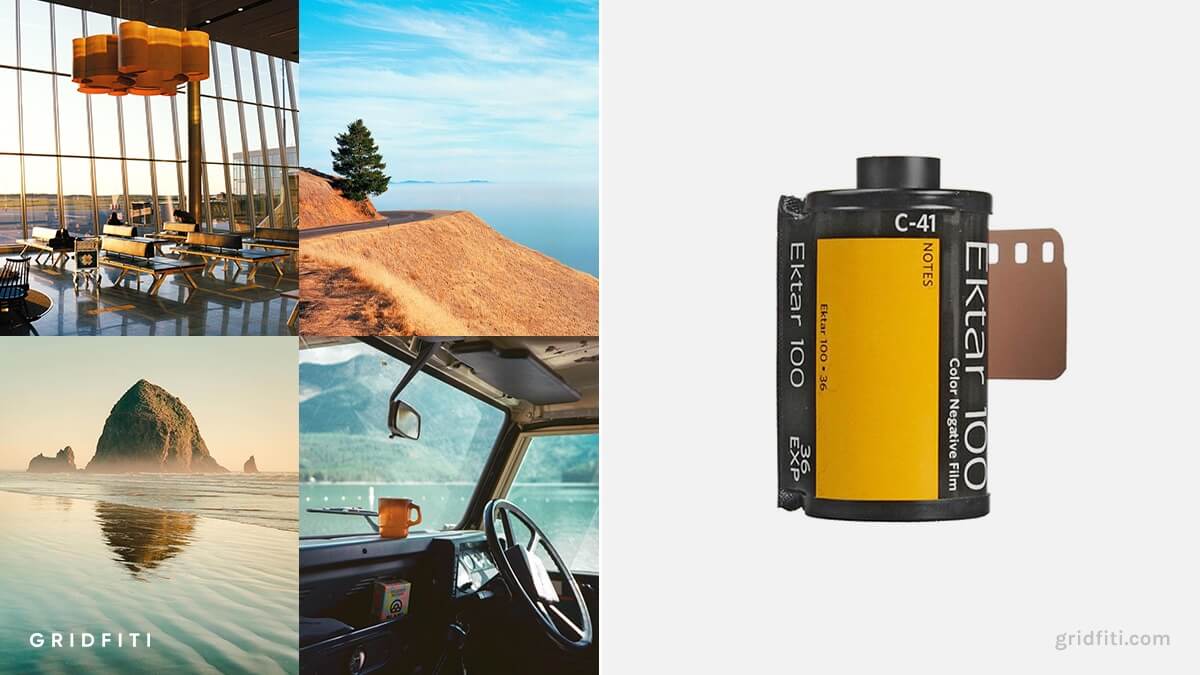 Sample photos by @atelier.victor.braun, @cliff__tan, @naturefilmed, @kevin.horstmann
What do you think of these Kodak Portra 400 alternatives? Are there other film stocks you can suggest? Let us know in the comments below!
Gridfiti is supported by its audience – when you buy something using the retail links in our posts, we may earn a small commission at no additional cost to you. We only recommend products we would use ourselves and recommend to our friends and family. Read more about our affiliate disclaimer.