Whether it's studying, watching YouTube videos, journaling, or anything in between, we spend so much time at our desks each day. Putting together a beautiful, yet functional, setup can do wonders for both morale and productivity – and make the desk somewhere we actually want to spend time at.
Check out our full guide with a plethora of aesthetic and cute desk accessories, ready to take any setup to the next level and keep your motivation high.
Want more aesthetic desk decor ideas? Join our mailing list and make sure to check out the accounts linked in the captions!
Aesthetic Desk Decor & Accessories
Let's start with the items that sit on your desk – there are so many different decor pieces and accessories that are easy and cost-effective to add that will instantly make any setup look and feel great. Here are our picks!
Catchall Trays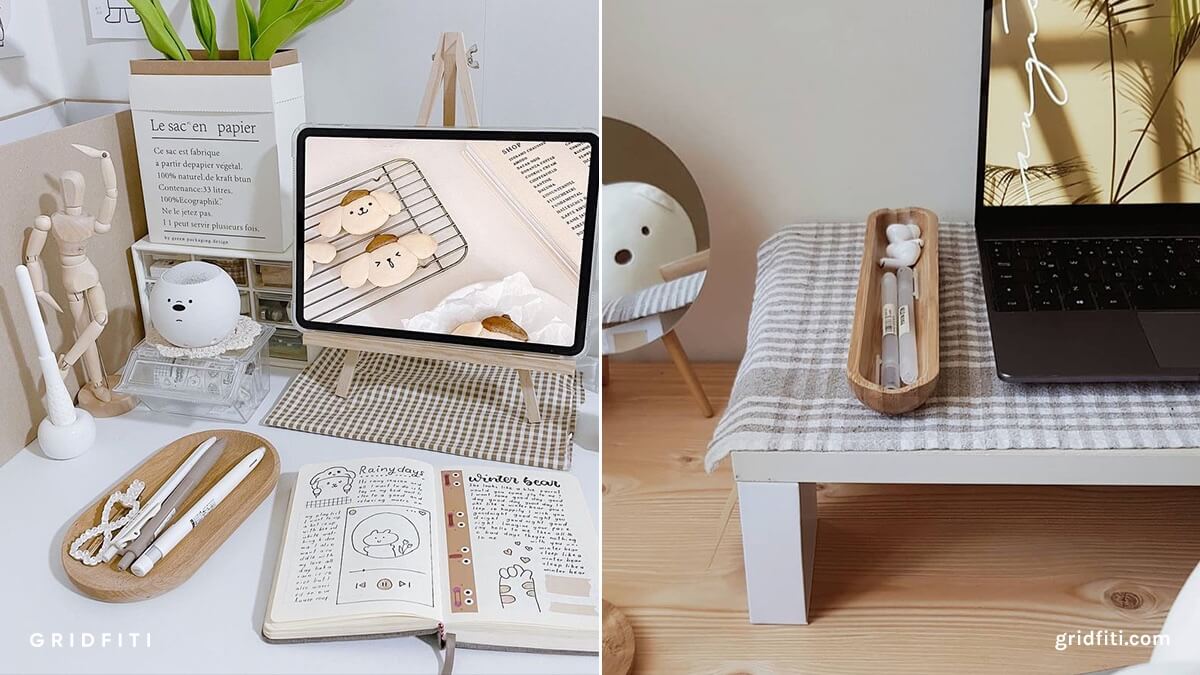 Images by @kreamynotes and @the.endless.study
Desk Calendar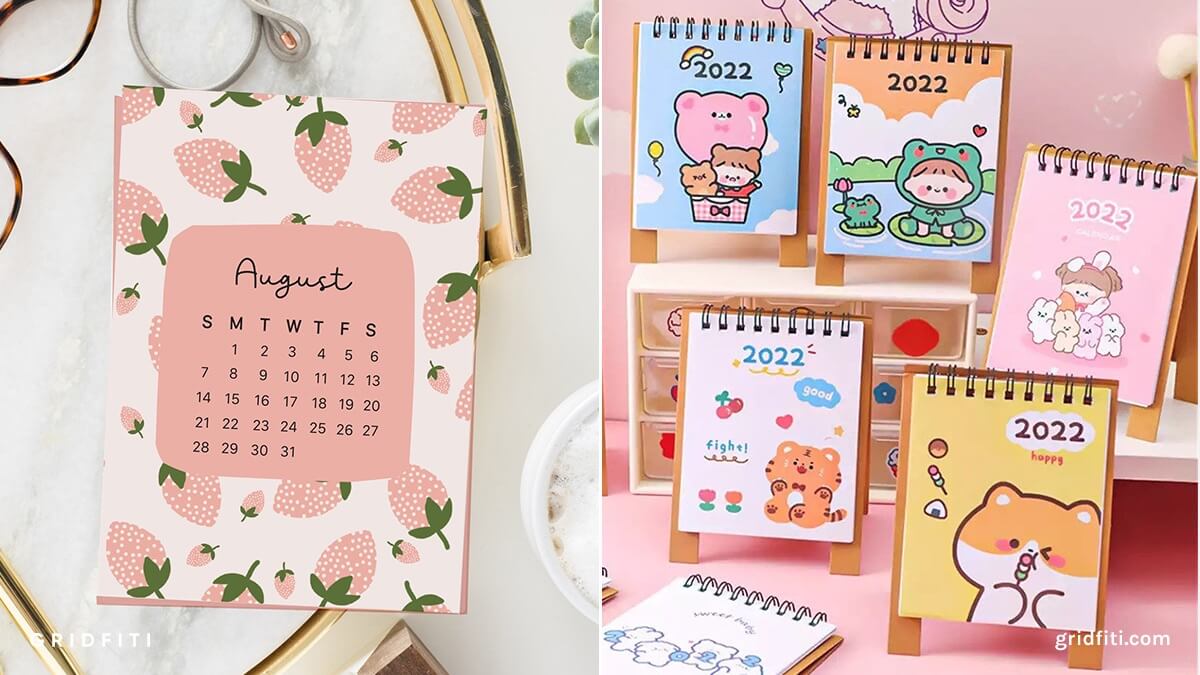 Images by yycjaybeedesign and YourGuideOutlet on Etsy
Aesthetic Candles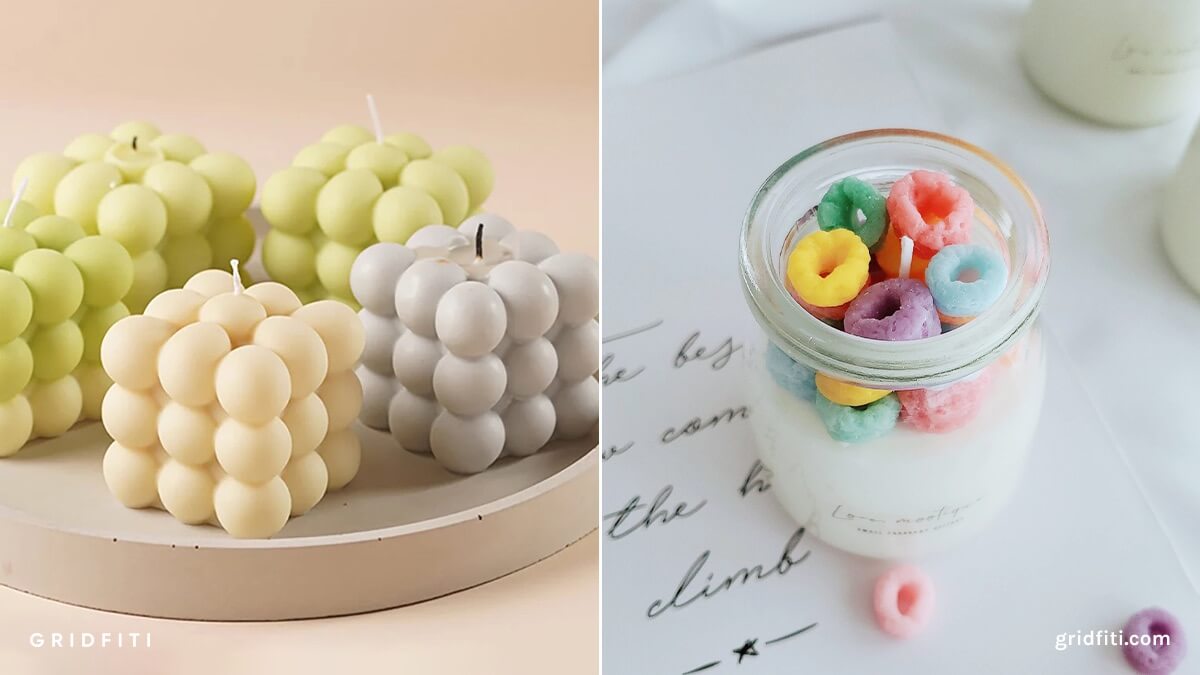 Images by AlphatoxGummies and Lovemootique on Etsy
Aesthetic Sticky Notes, Labels & Tabs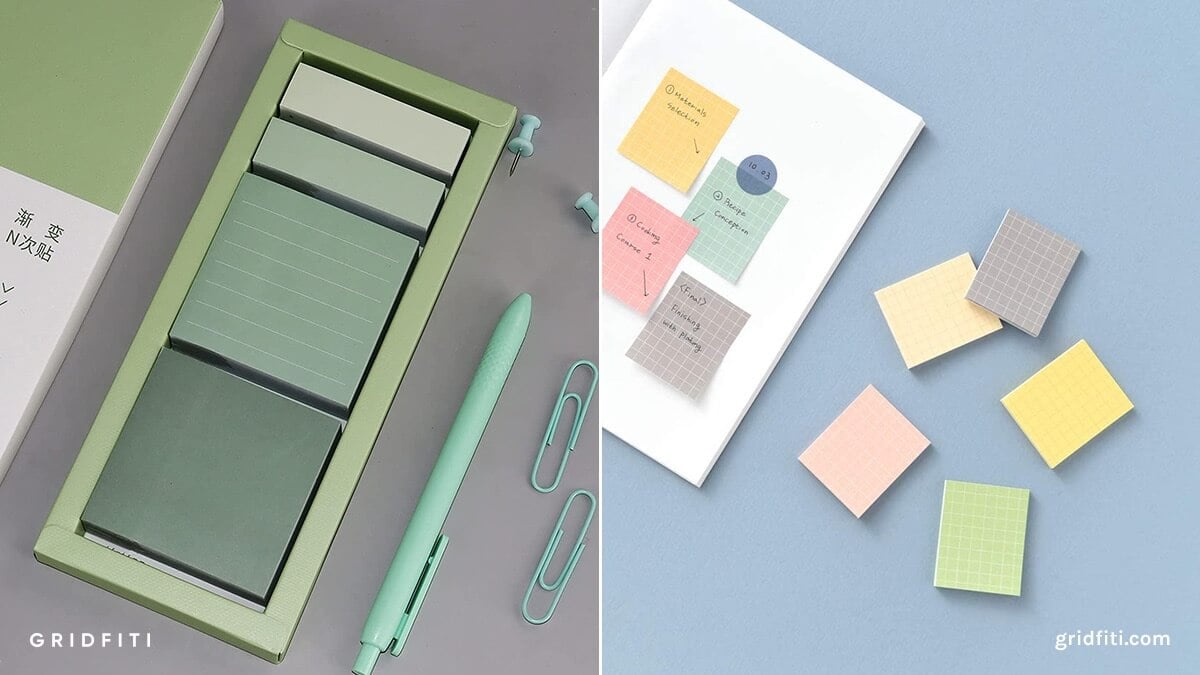 Images by Koqye and Monolike
Washi Tape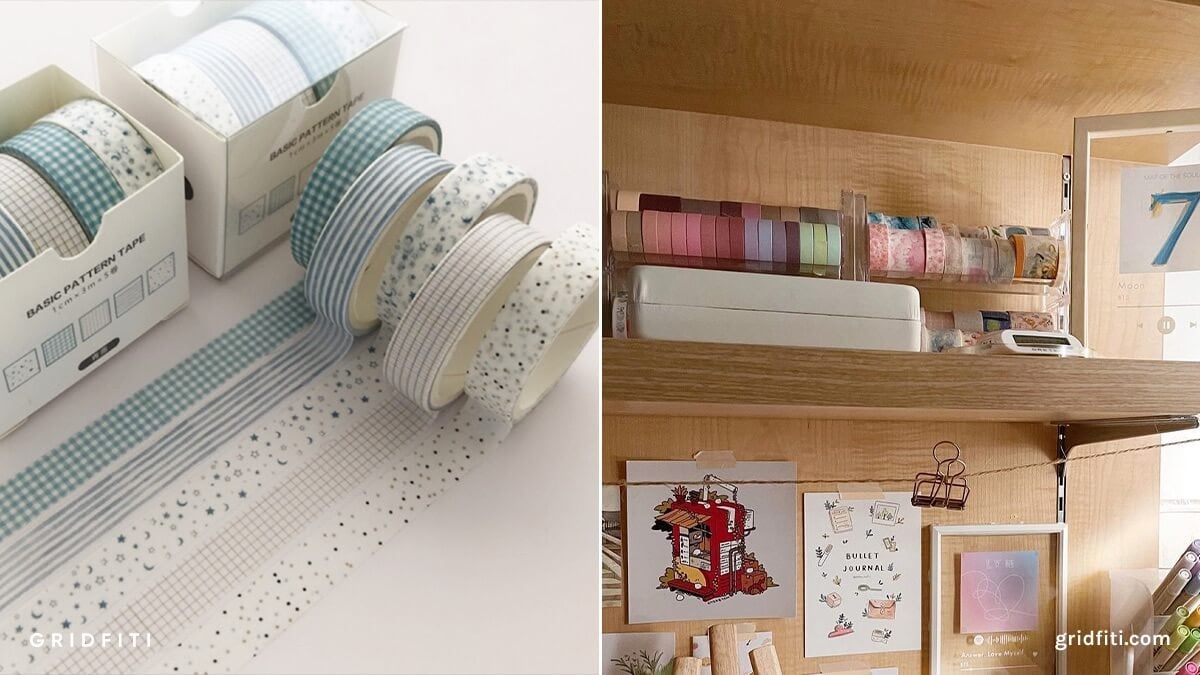 Image #2 by @sleepy.tofu
Aesthetic Coffee Glasses & Mugs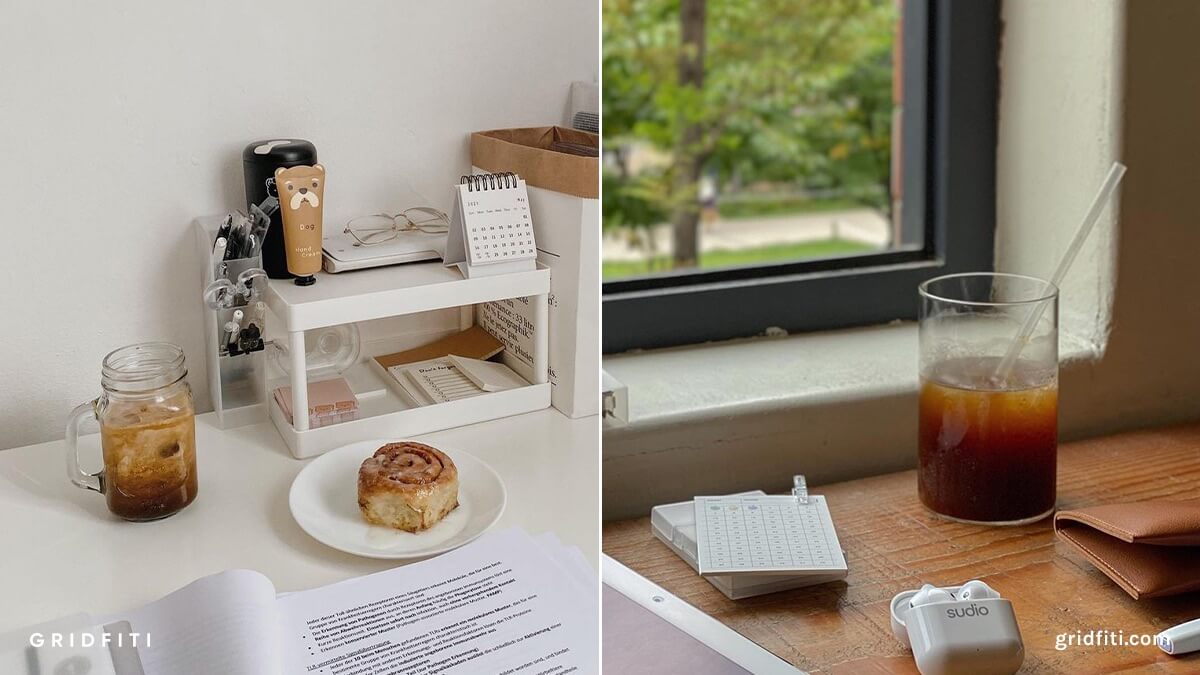 Images by @mariamstudies and @ssummxer
Water Bottles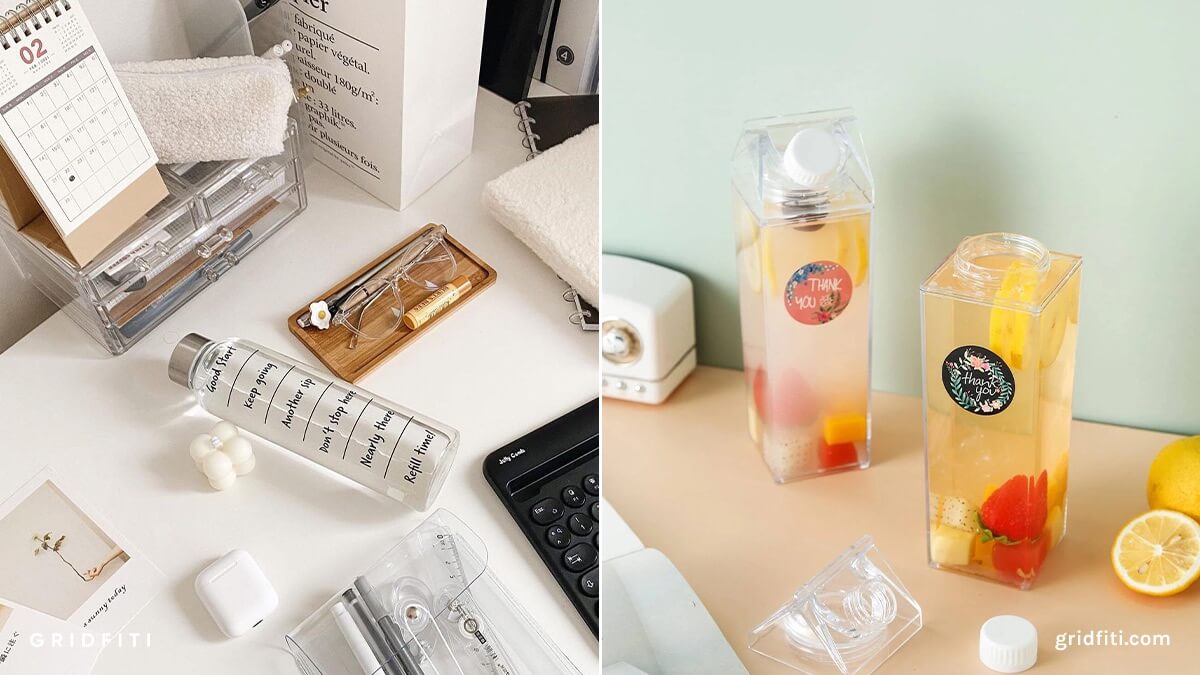 Image #1 by @mariamstudies
Desk Coasters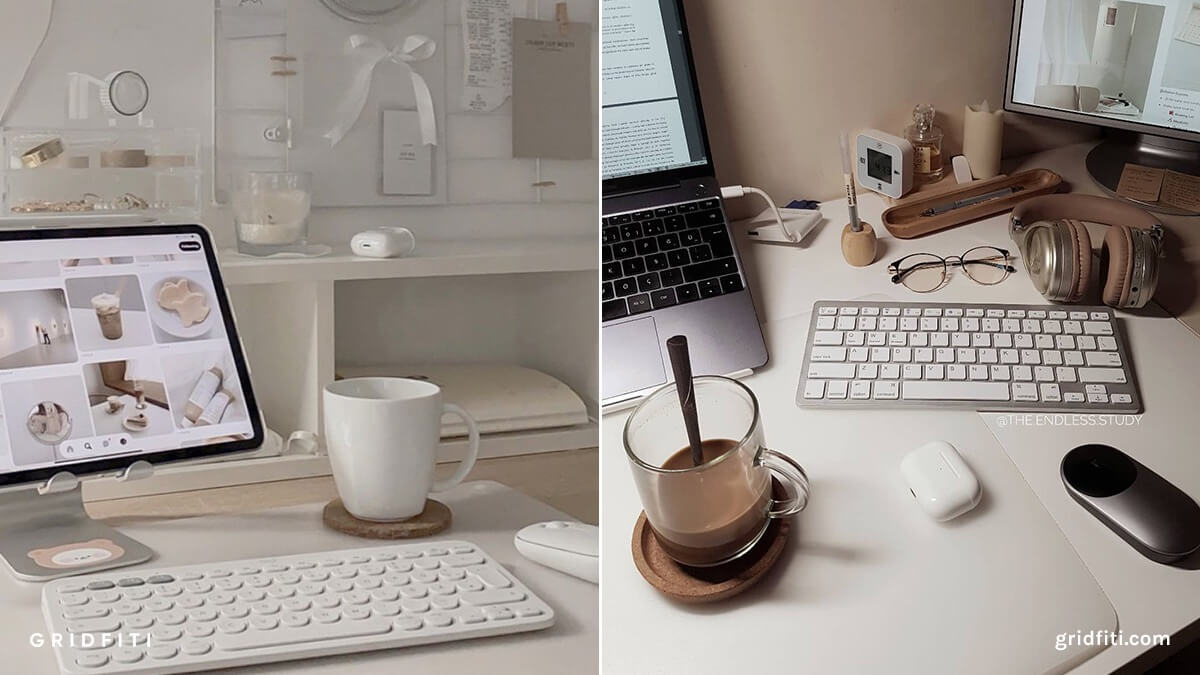 Images by @ggukoh and @the.endless.study
Notebooks & Journals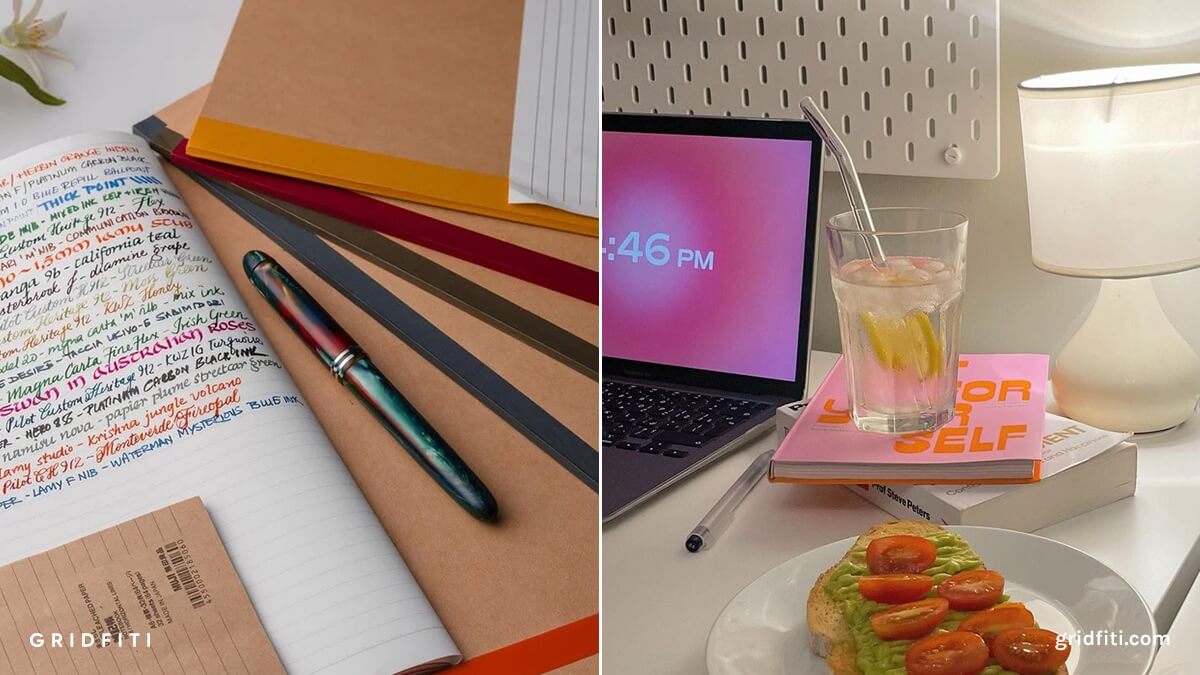 Images by u/oldfashioned_aj and @vbylulu
Pens & Pencils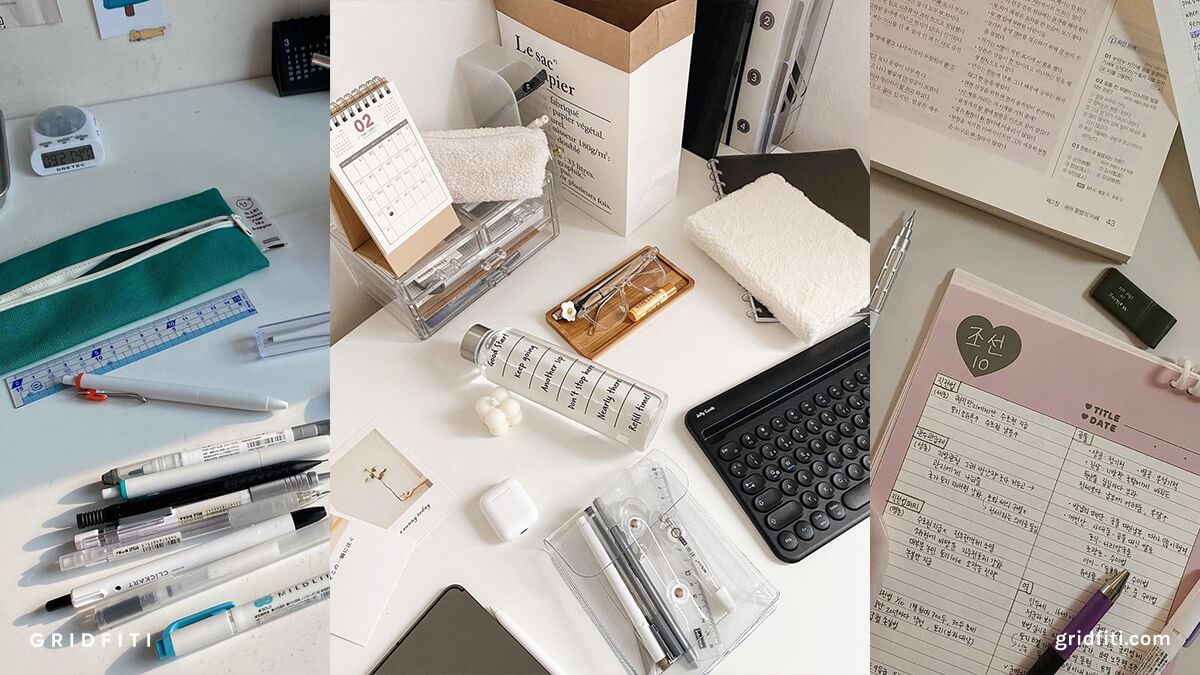 Images by @studytostudie and @the_clerk24
Pencil Case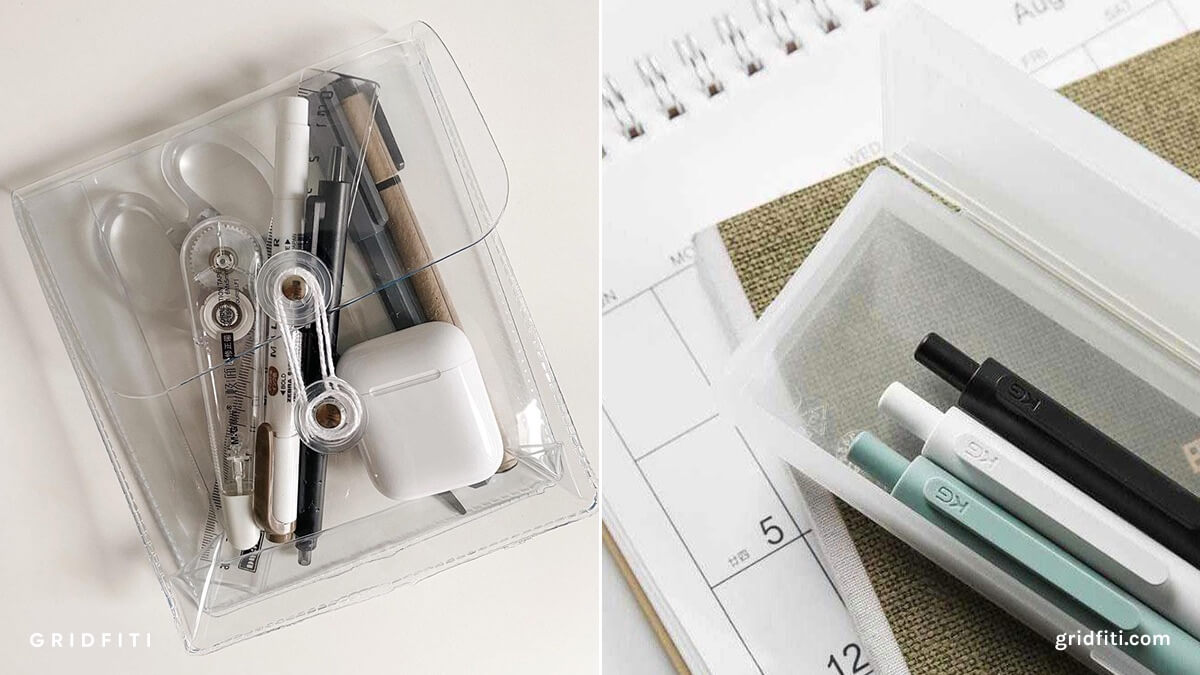 Images by @mariamstudies and Sukoshi Mart
Beckoning Cat / Lucky Cat
Beyond being an adorable desk accessory, lucky cats (a.k.a. beckoning cats) can bring good fortune to your workspace, here's what each color represents: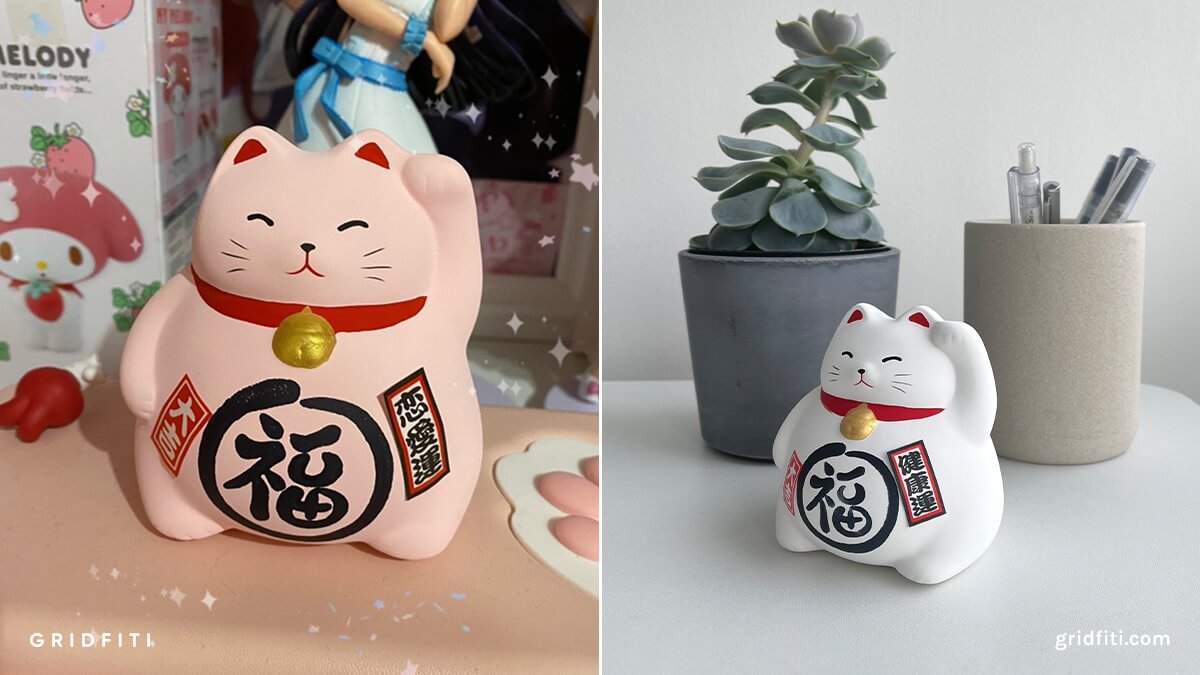 Cute Desk Mats & Mouse Pads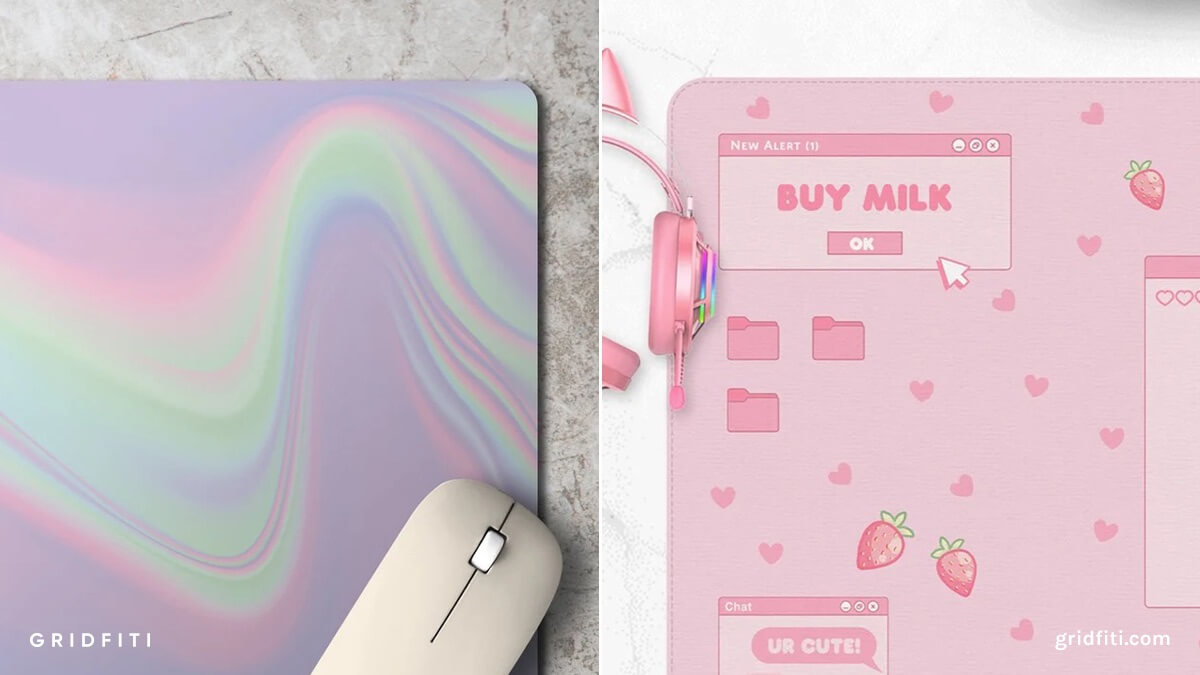 Images by No Bad Mondays and Otakutako on Etsy
Desk Plants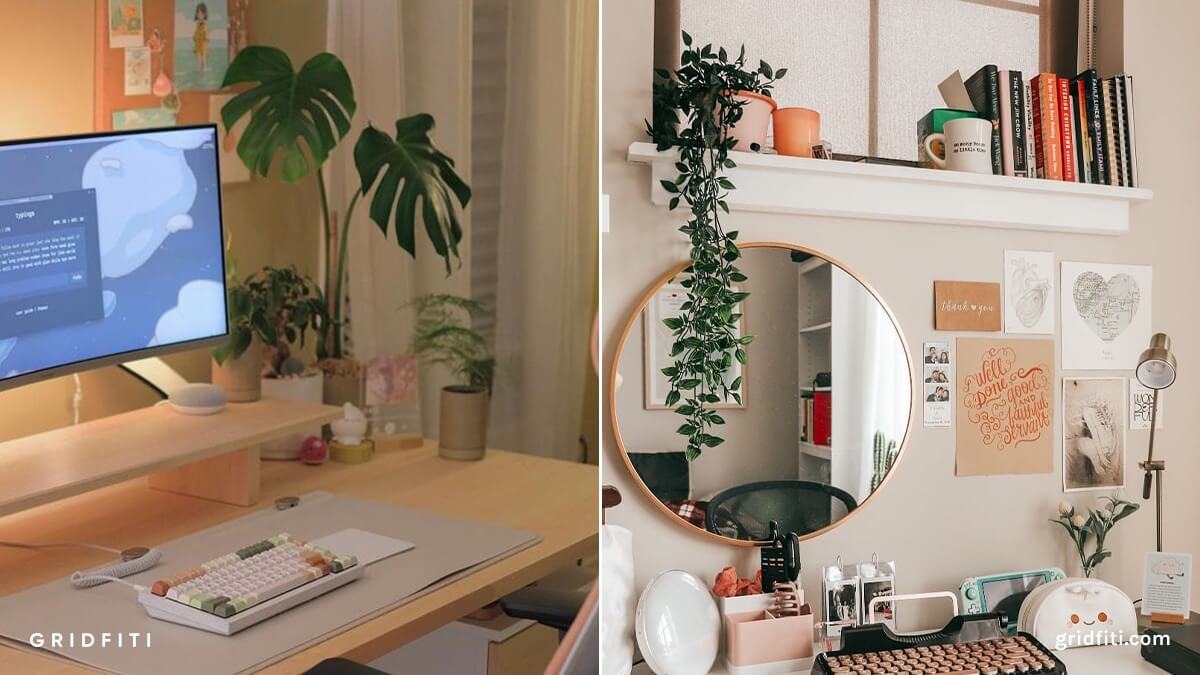 Images by @maisyleigh and @estherhfung
Desk Mirrors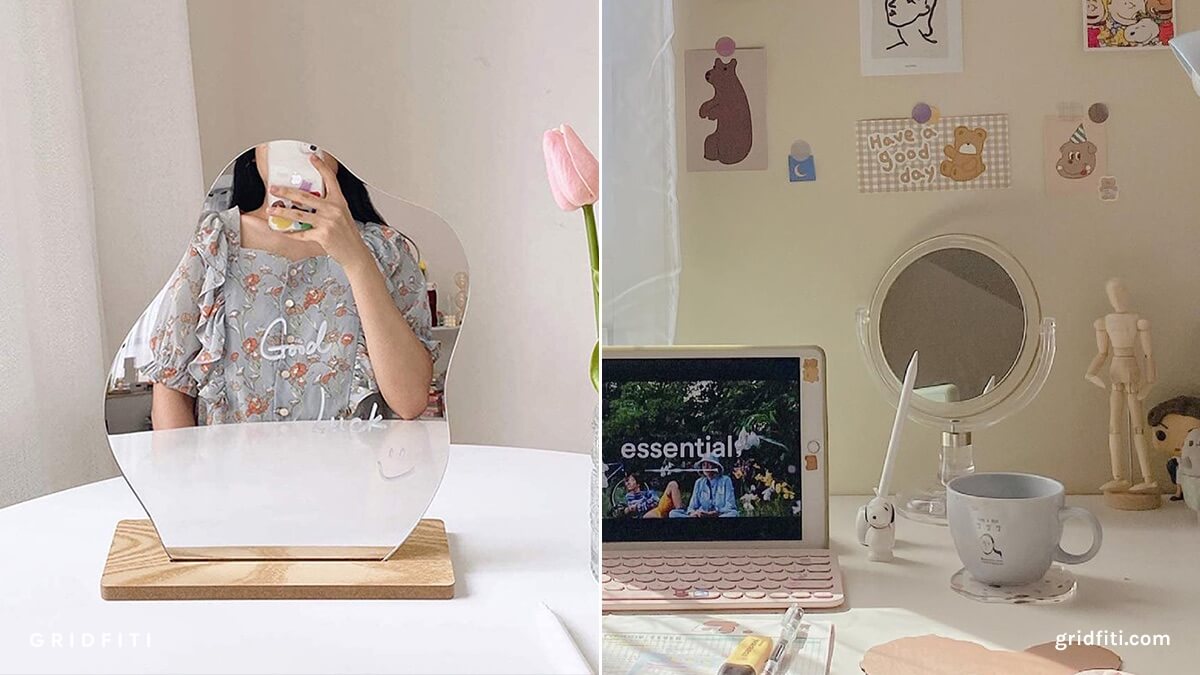 Images by GUOJOZO and @_coffeeegram
Aesthetic Desk Clocks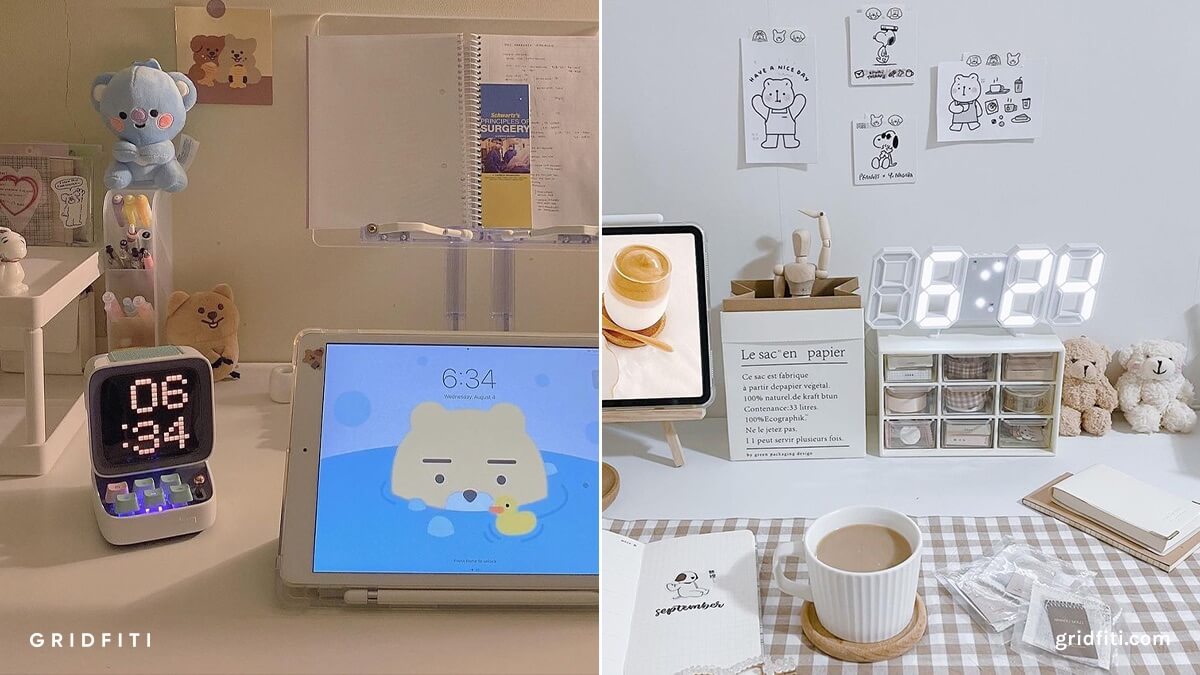 Images by @_coffeeegram and @kreamynotes
Study Timers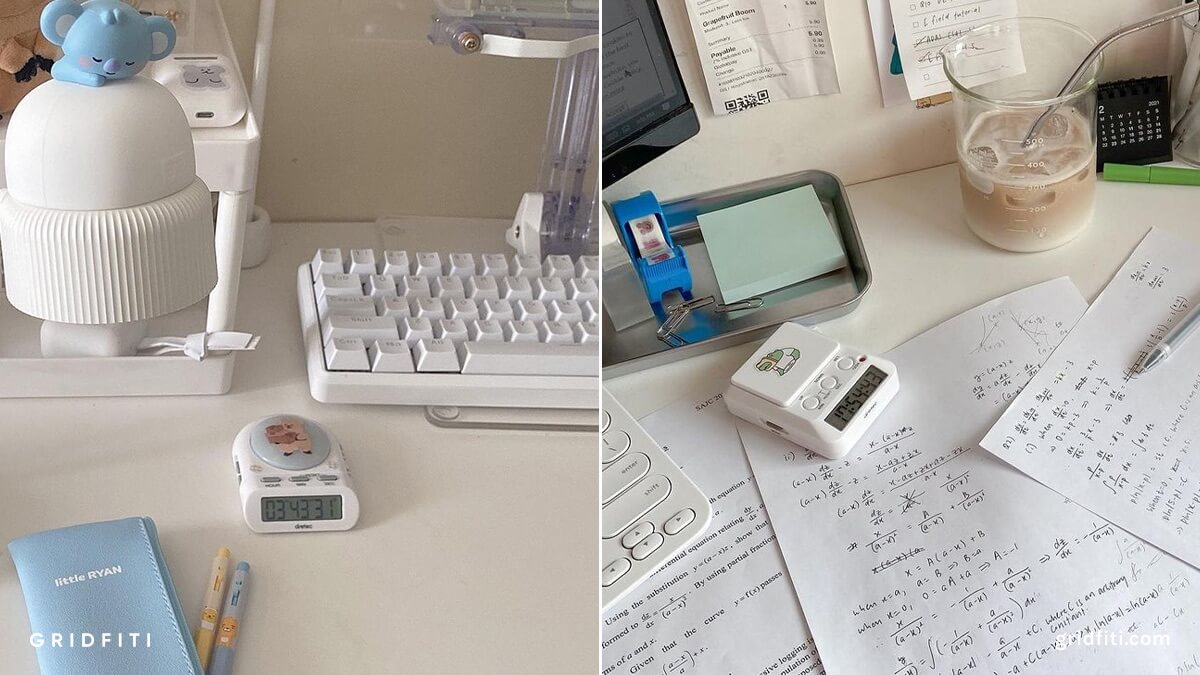 Images by @_coffeeegram and @studytostudie
Desk Fans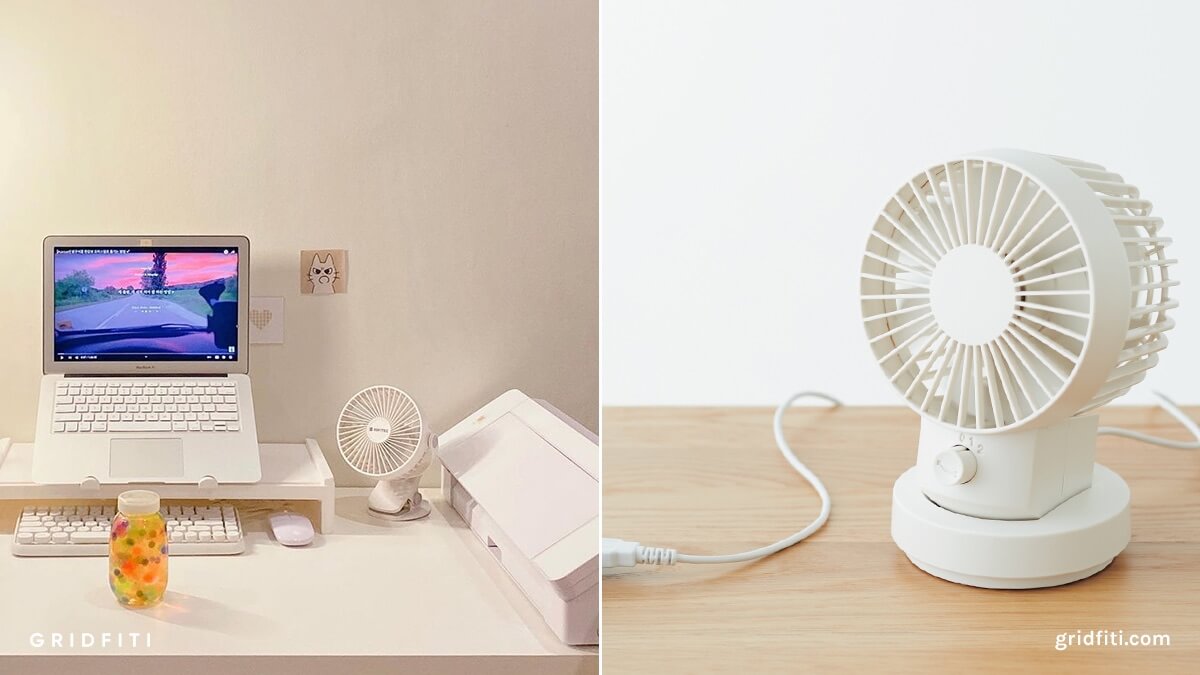 Images by @suyinday and MUJI
Aesthetic Wall Art & Decor for Desks
Whether it's adding a calendar, a functional pegboard for storage, or even a wall collage filled with your favorite visuals – decking out a workspace wall is where the personalization magic happens. Here's some inspo and products to get you started.
Looking for more wall inspo? Check out our full round-up on home office wall decor ideas and aesthetic wall collages.
Pegboard
Use a white pegboard, and add pastel bins and accessories, like pink or blue bins. You can also add colorful gel pens and Washi tape rolls for an aesthetic boost.
Where to start: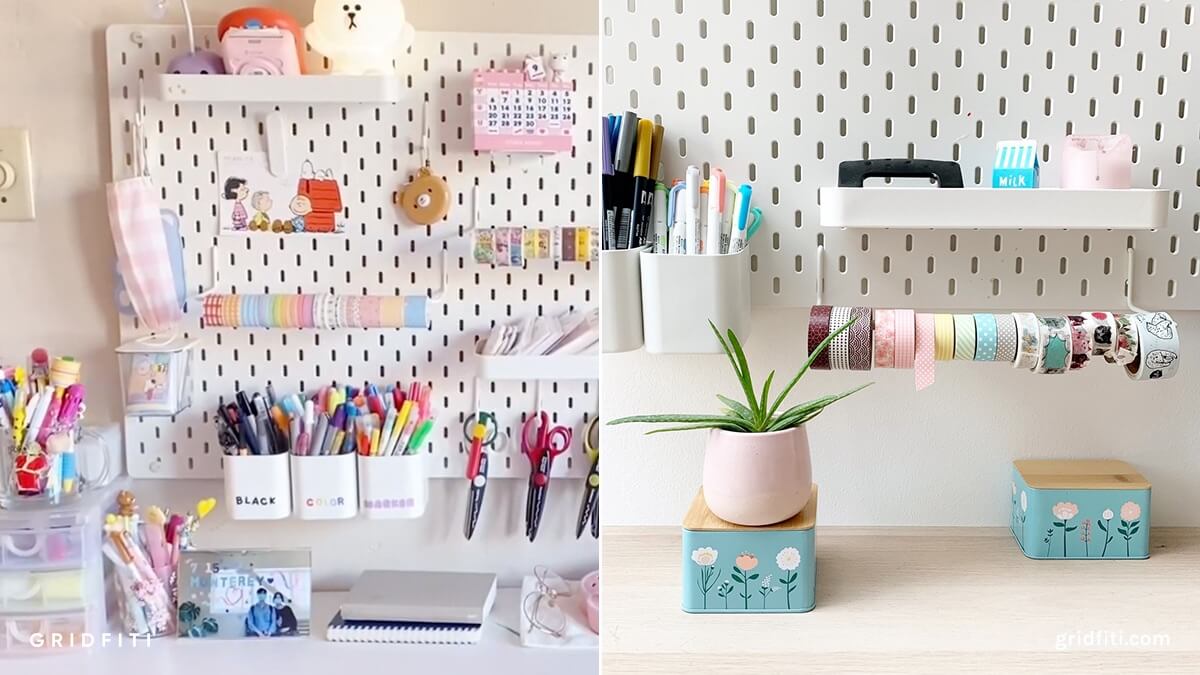 Images by Ecru 에크루 and stellastudiesart
Wall Collage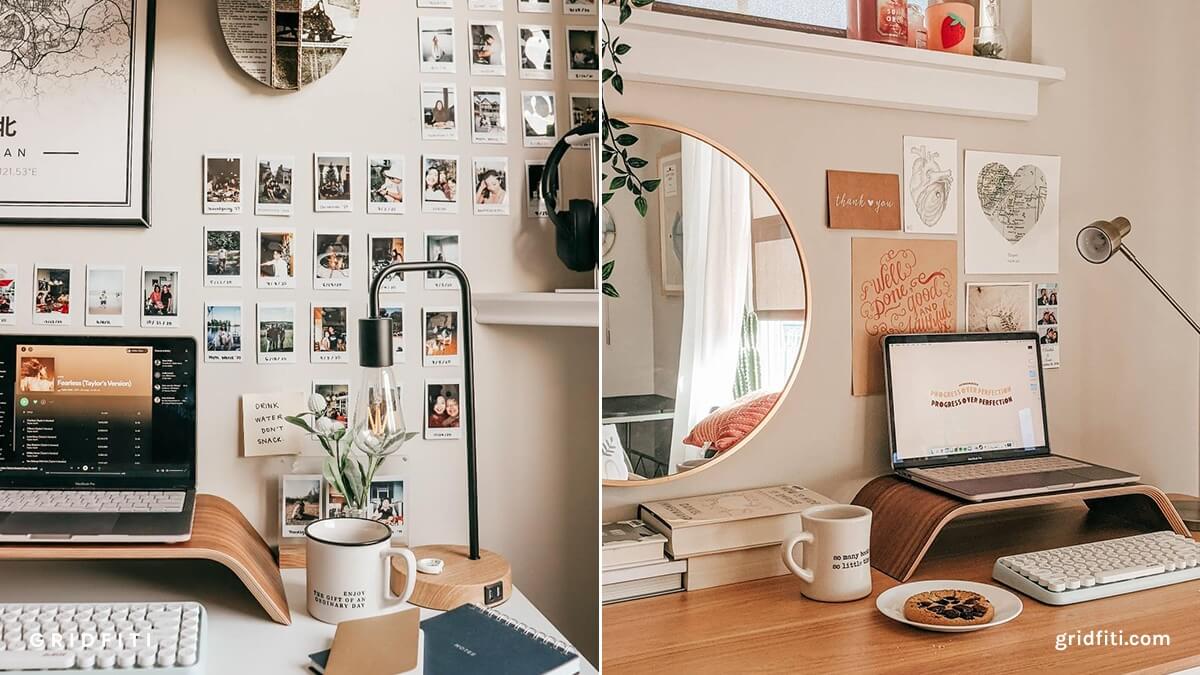 Images by @estherhfung
Aesthetic Wall Calendar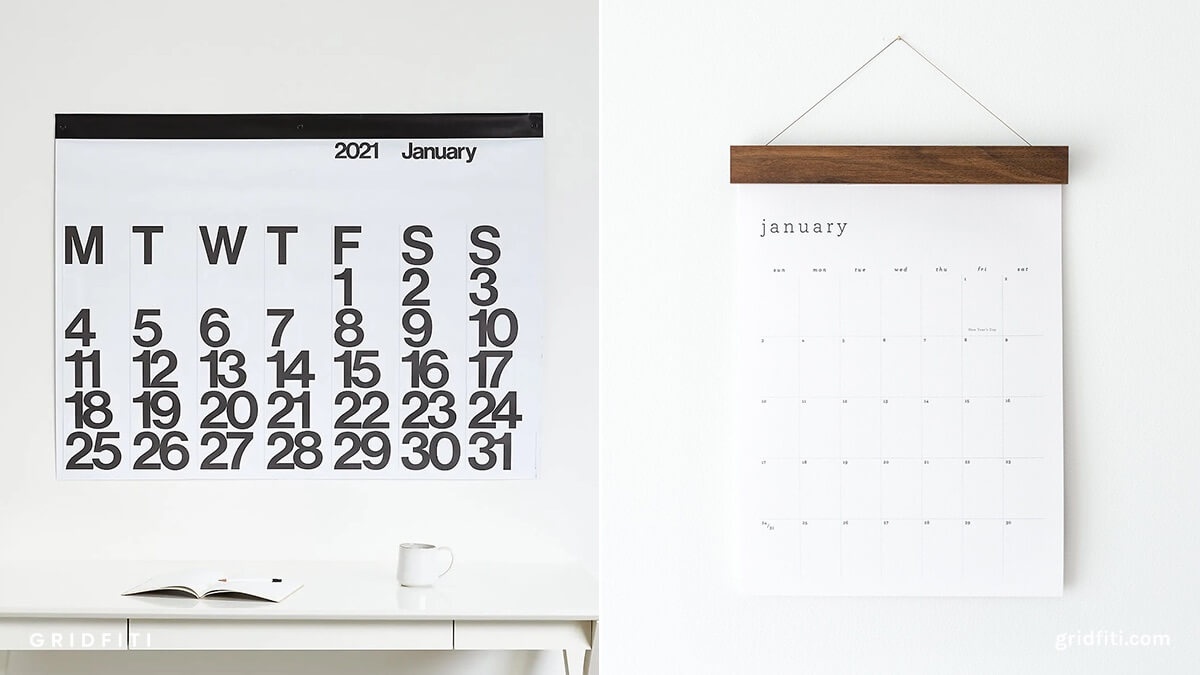 Images by Architectural Digest and peonypapeterie on Etsy
Skateboard Wall Art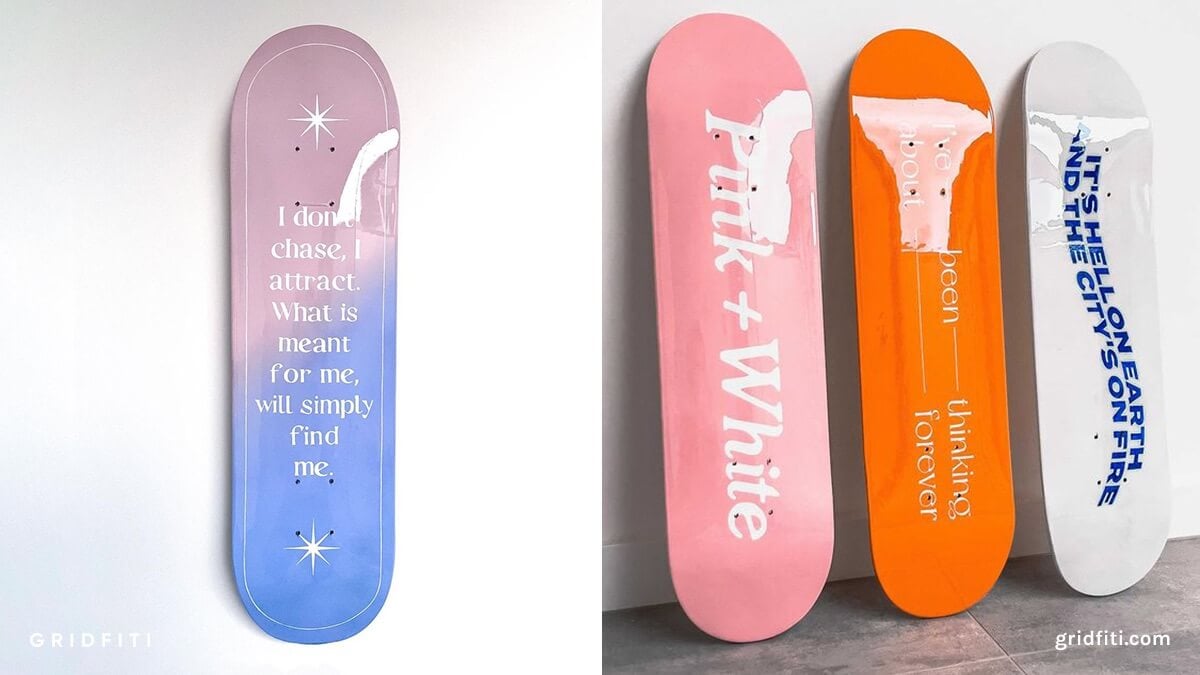 Images by @lisavuong_ / LVSTUDIOAU on Etsy
Desk Storage & Organization
Organize your aesthetic desk setup with the proper shelves, baskets, and trays to create a distraction-free environment while you're working or studying! Choose from colorful or wooden storage options, or even go with an acrylic or white unit for a minimal look.
Pen Holders & Cups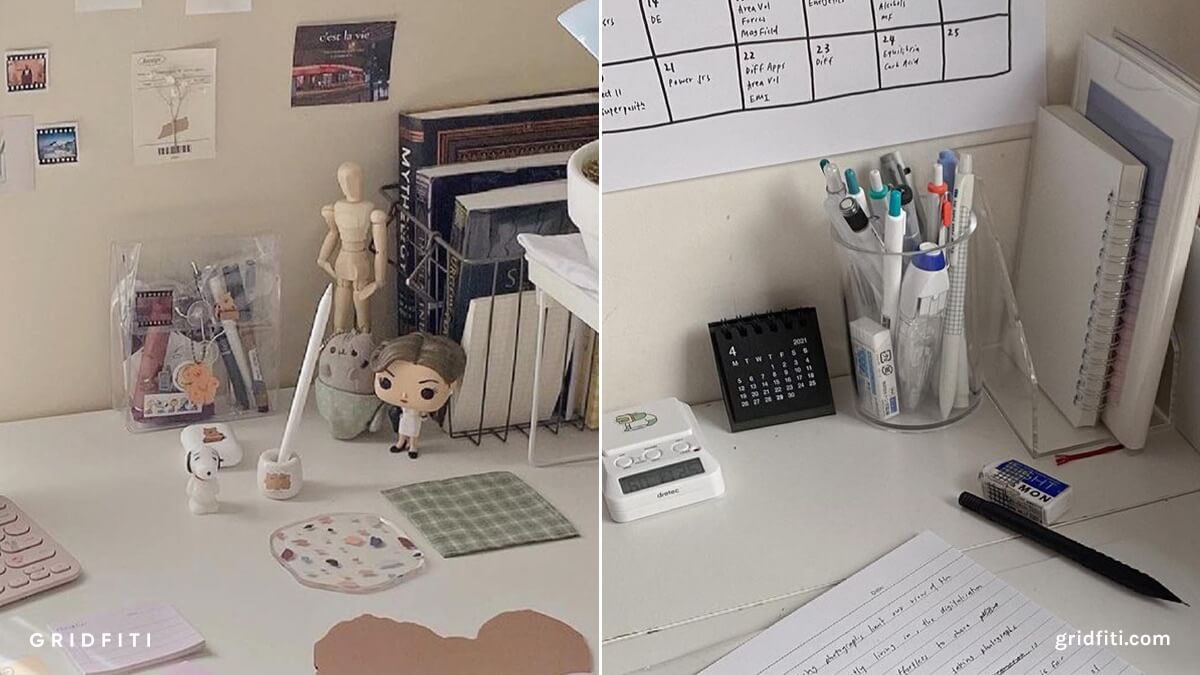 Images by @_coffeeegram and @studytostudie
Pen Organizers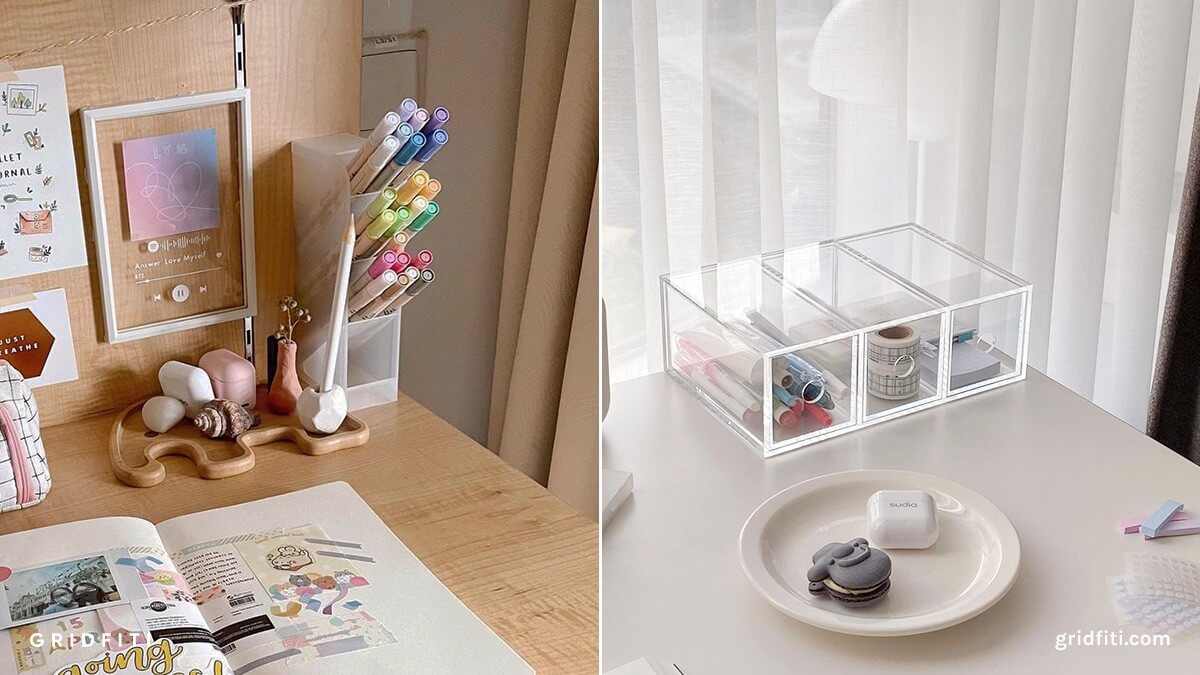 Images by @sleepy.tofu and @ssummxer
Aesthetic Desk Shelves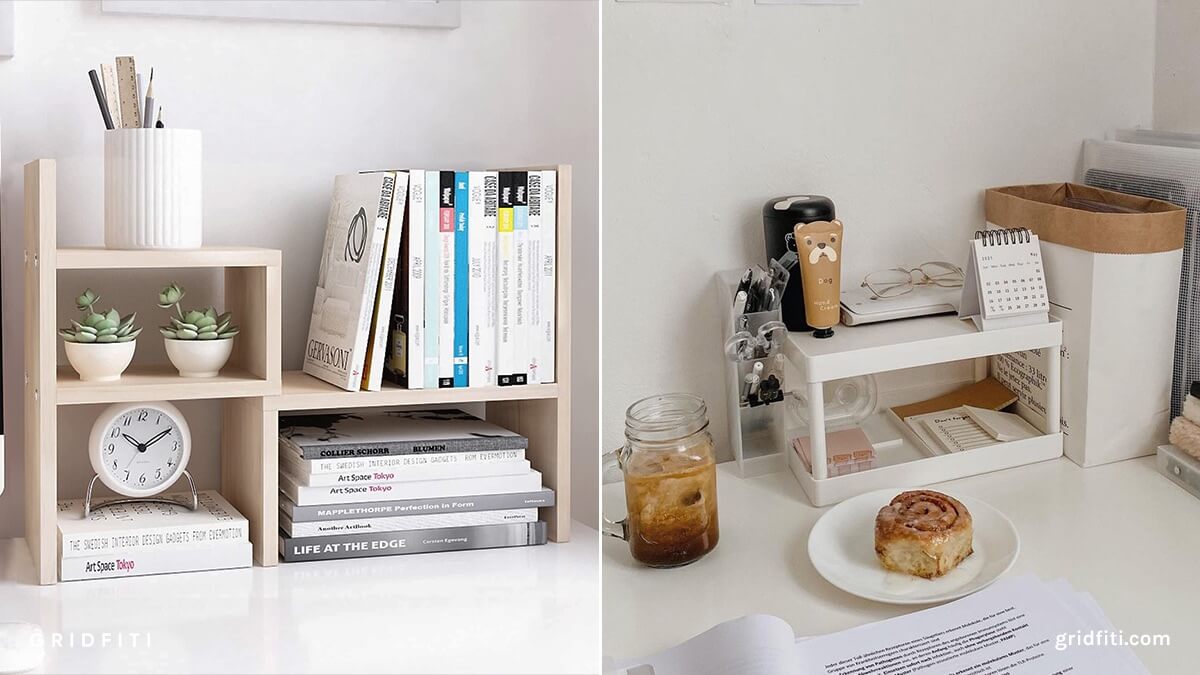 Images by Jerry & Maggie and @mariamstudies
Letter Trays & Baskets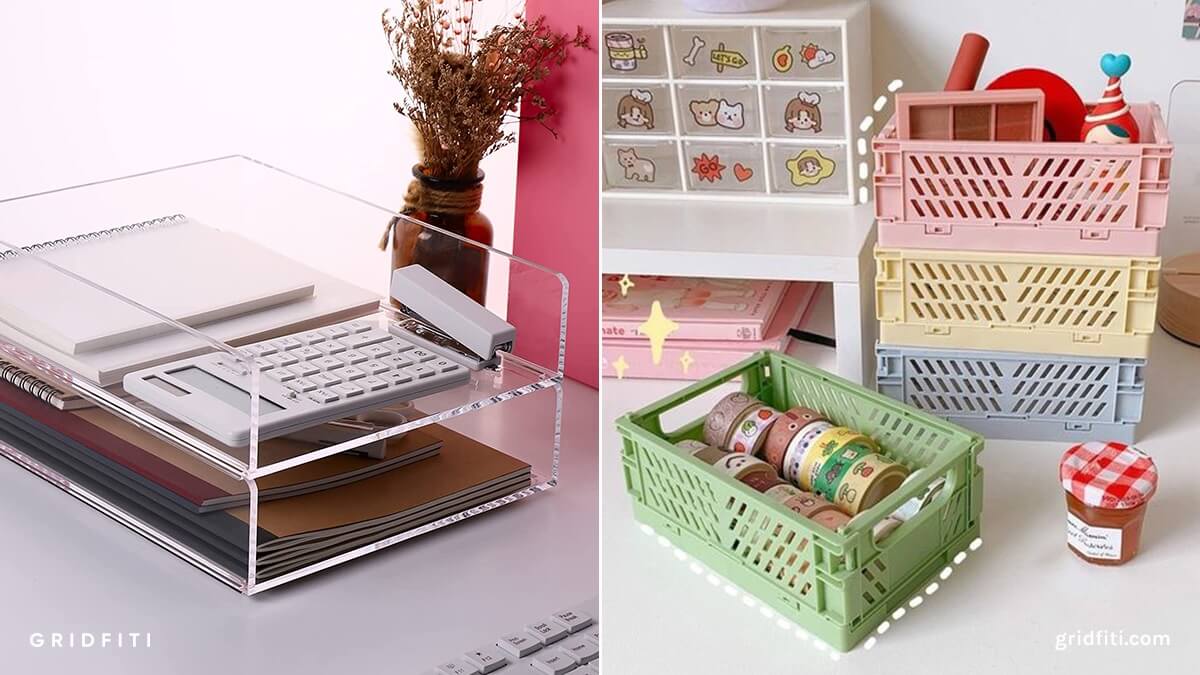 Image #1 by SANRUI
Aesthetic Lighting
Brighten up your day and workspace with some pretty LED lights and lamps. Whether it's a cute strawberry-themed lamp, a classic pleated lamp, or backlighting your monitor, there are tons of aesthetic lighting options to pick from!
Tip: Go with pastels or warm white tones if you're wanting to keep your workspace bright and fresh.
LED Desk Lighting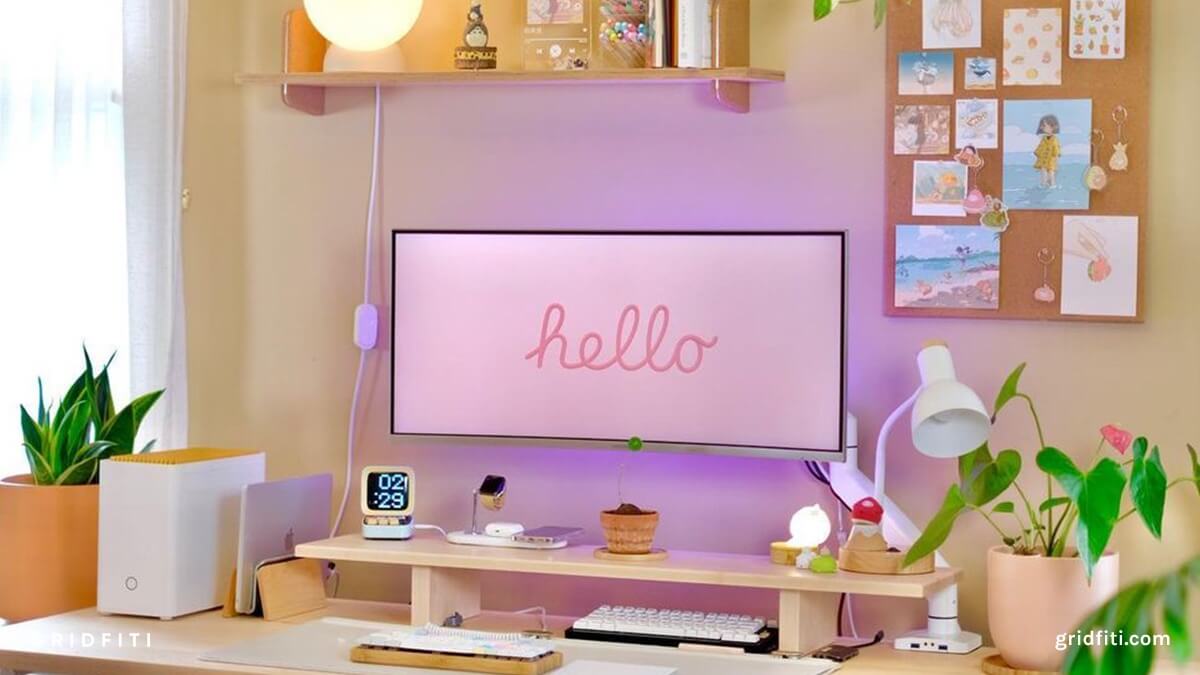 Image by @maisyleigh
Aesthetic Desk Lamps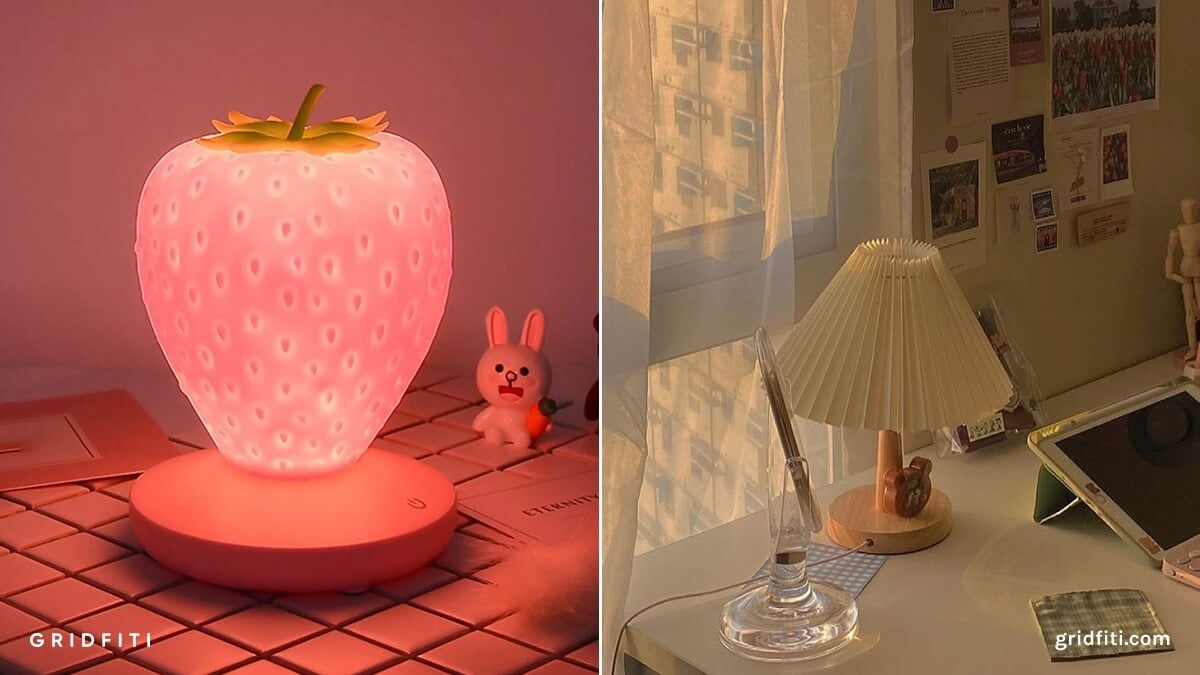 Images by ANQIA and @_coffeeegram
Aesthetic Desk Tech Accessories
From the beloved wooden iPad easel stands, to laptop risers and monitor stands, there's so much in the realm of aesthetic (and functional) pieces to accessorize our tech. Let's check them out!
Laptop Stands & Risers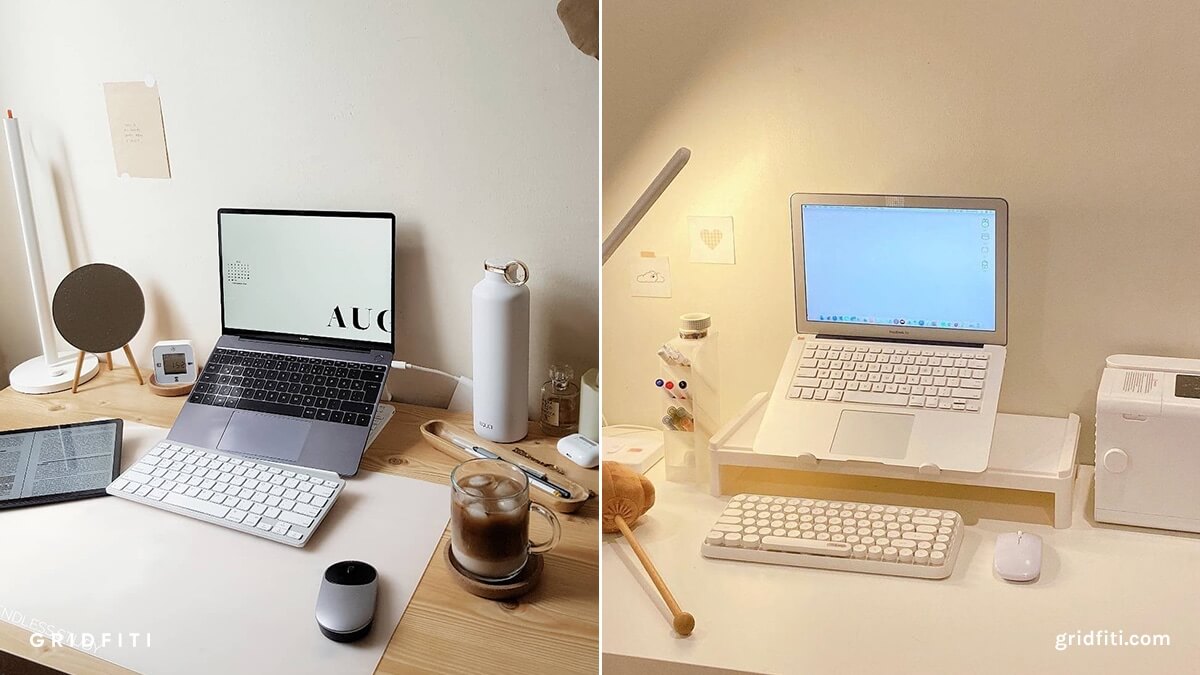 Images by @the.endless.study and @suyinday
iPad Accessories
iPad Stand
Apple Pencil Holder
iPad Case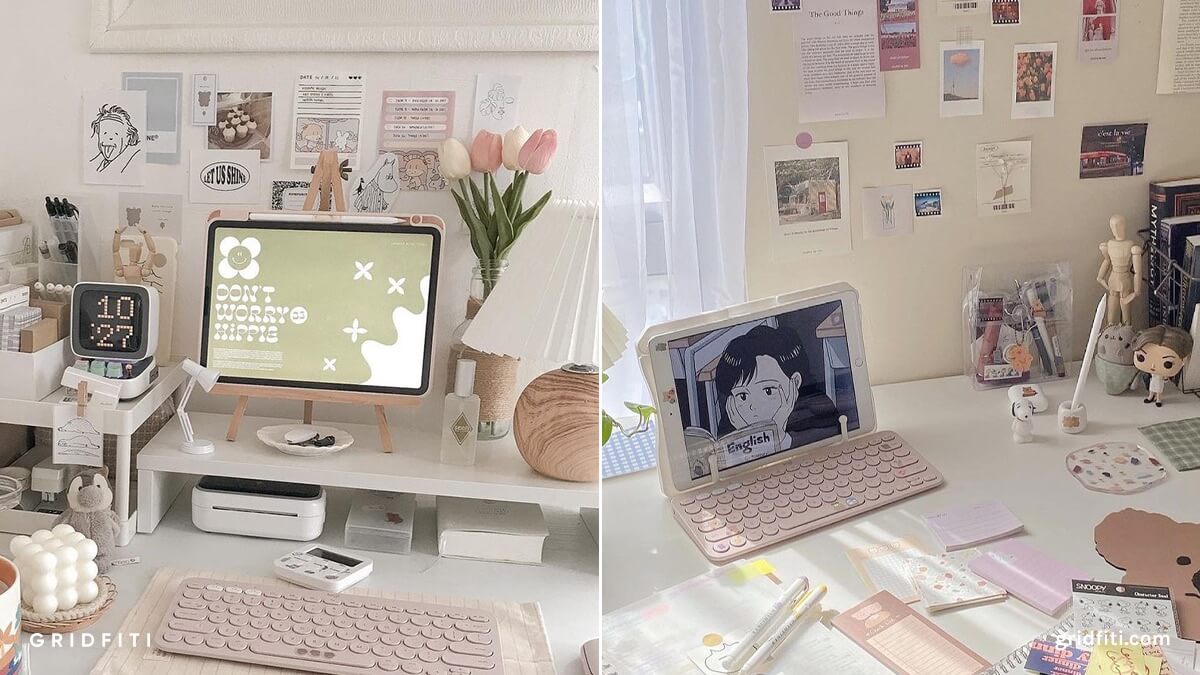 Images by @anngyeom and @_coffeeegram
Monitor Stands & Risers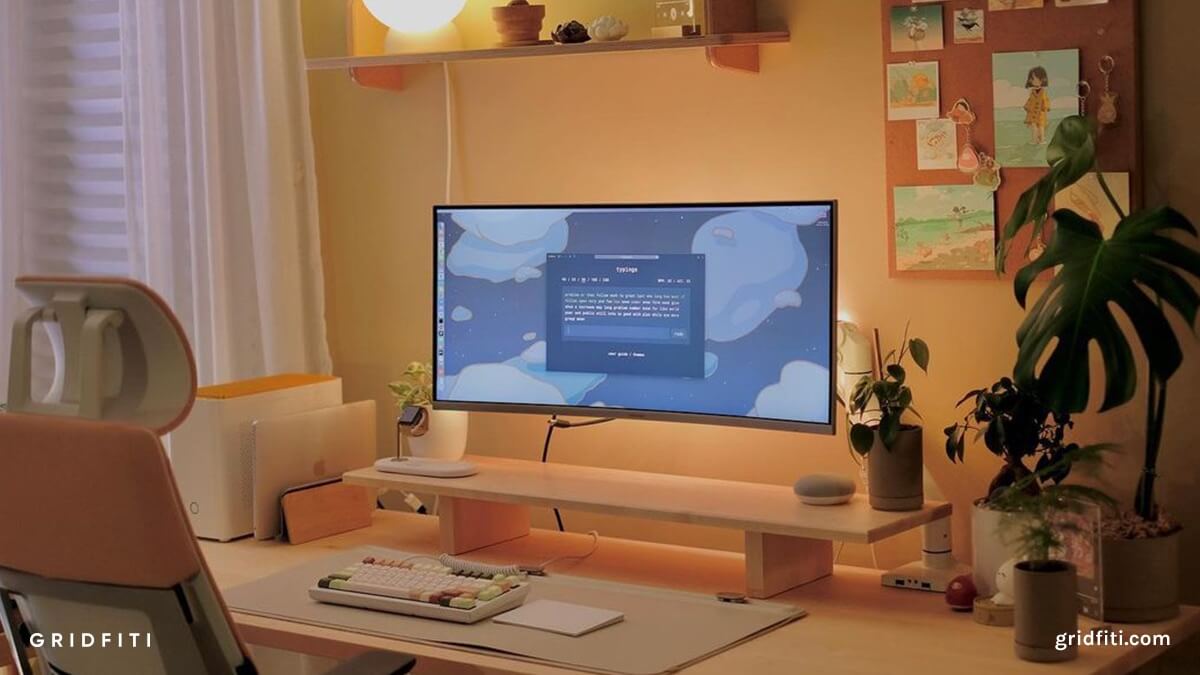 Image by @maisyleigh
Aesthetic Digital Decor
Match your digital setup to your physical one with some beautiful aesthetic digital decor. Customize your wallpaper, screensaver, and folder icons to bring more life to your everyday devices!
For more ideas to make your Apple setup more aesthetic, check out our full guide on how to make your Mac aesthetic!
Desktop Wallpaper Organizers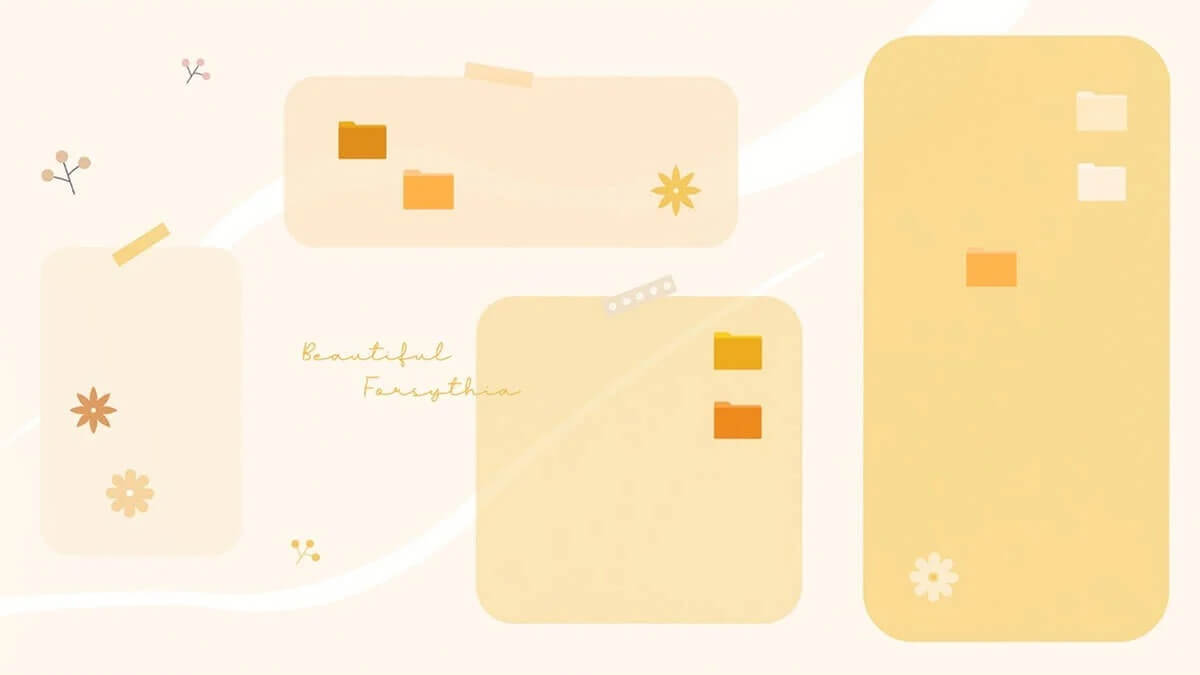 Image by mindegardens on Etsy
Screensavers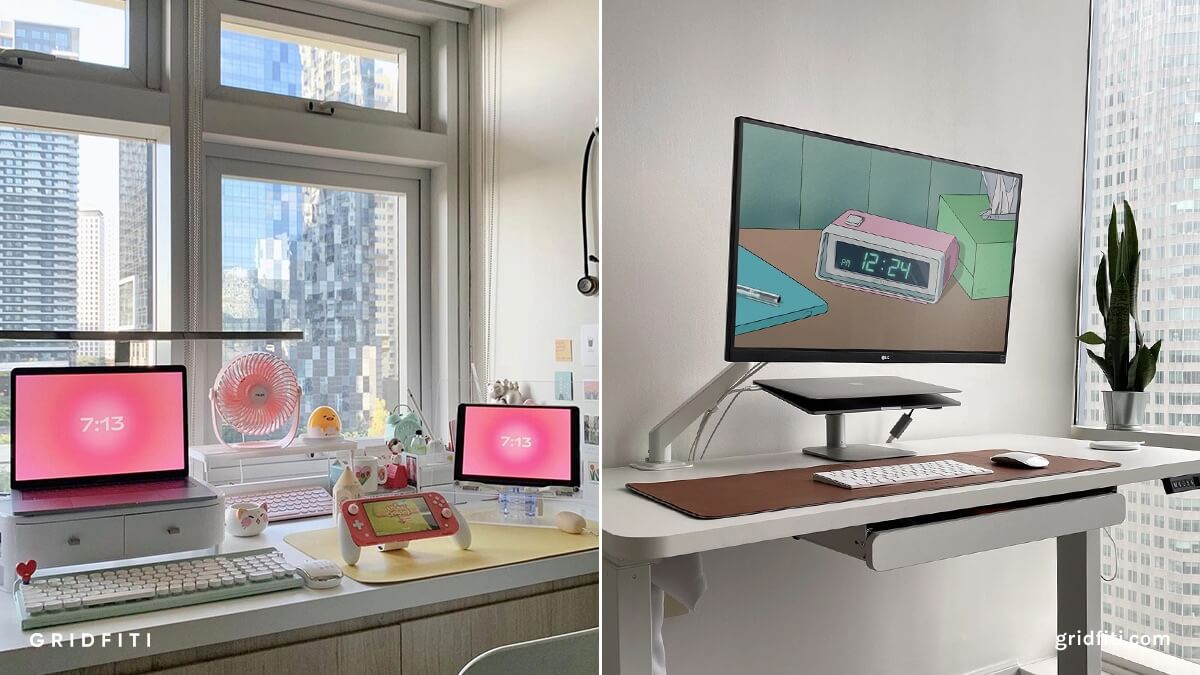 Image #1 by @littlecitydoc
Folder Icons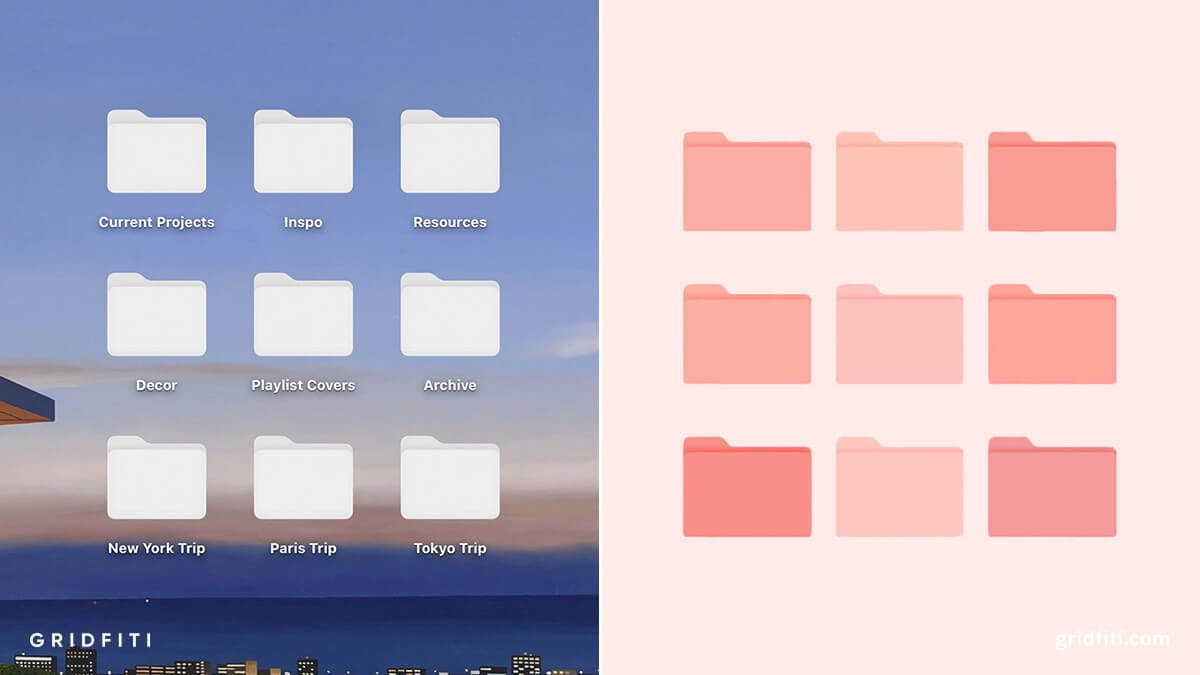 Have any other cute desk accessories or aesthetic desk decor ideas to include? Let us know in the comments below!
Gridfiti is supported by its audience – when you buy something using the retail links in our posts, we may earn a small commission at no additional cost to you. We only recommend products we would use ourselves and recommend to our friends and family. Read more about our affiliate disclaimer.