Underwater photography presents a uniquely challenging yet rewarding experience. From meticulously planning your dive, to selecting the perfect camera and casing – it's an adventure in and of itself!
You might assume that capturing photos underwater merely results in an abundance of blue tones, making editing a breeze. However, don't underestimate the nuanced techniques required to unveil the vibrant colors and intricate details concealed deep within your underwater photos. When it comes to editing, fortunately, there are purpose-built underwater presets designed to elevate your photos. Take a look at our curated list of the finest underwater presets before your next aquatic expedition!
Want more preset guides and tips? Check out our several other preset blog posts, and join our newsletter below!
Blue Underwater Presets
Starting off our list is the Blue Underwater preset pack, which comes with three mobile presets for Lightroom. These presets introduce a vibrant yet straightforward editing approach to your underwater shots. The color and exposure adjustments are calibrated to harmonize with a broad spectrum of your underwater photos. Plus, their mobile exclusivity encourages capturing via your waterproof phone or a phone encased in a waterproof shell.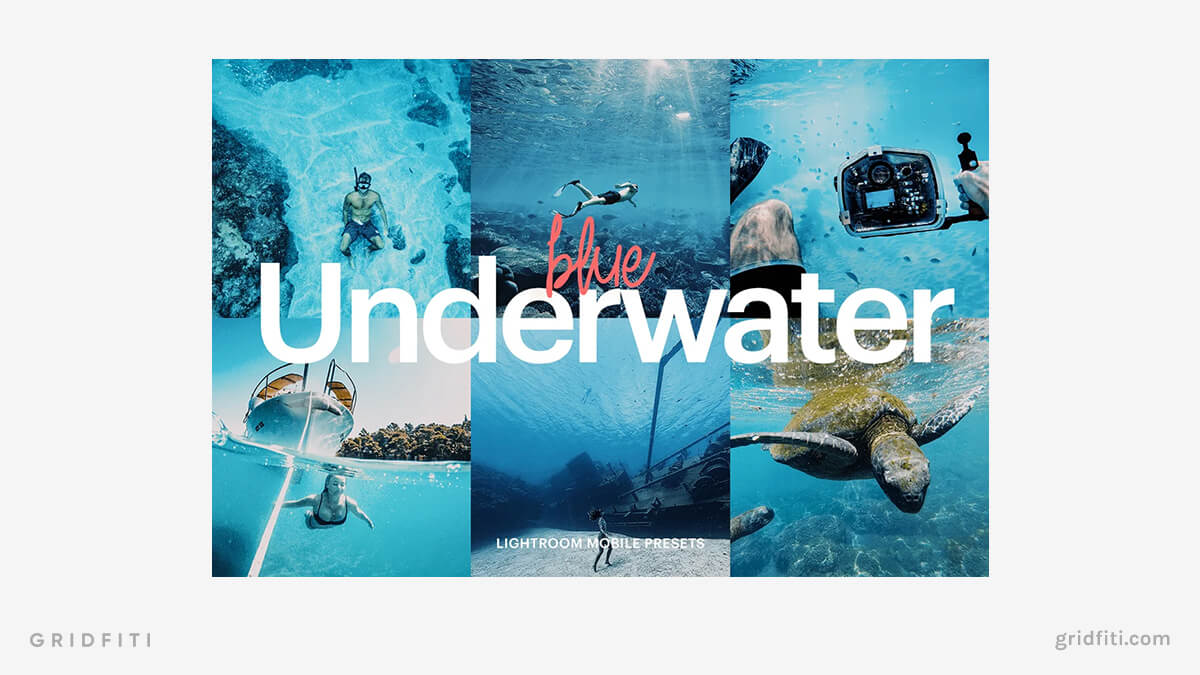 Underwater Photography Presets
This comprehensive underwater photography preset pack offers 30 presets for Lightroom desktop. These professionally curated presets are designed to draw the absolute best from your underwater photos. The pack includes adjustments for color correction, noise reduction to counter light scarcity in the ocean, sharpening, and texture modifications. We particularly admire the approach to an HDR look that some of these presets attain. Be sure to peruse some of the demo photos and apply the presets to your shots!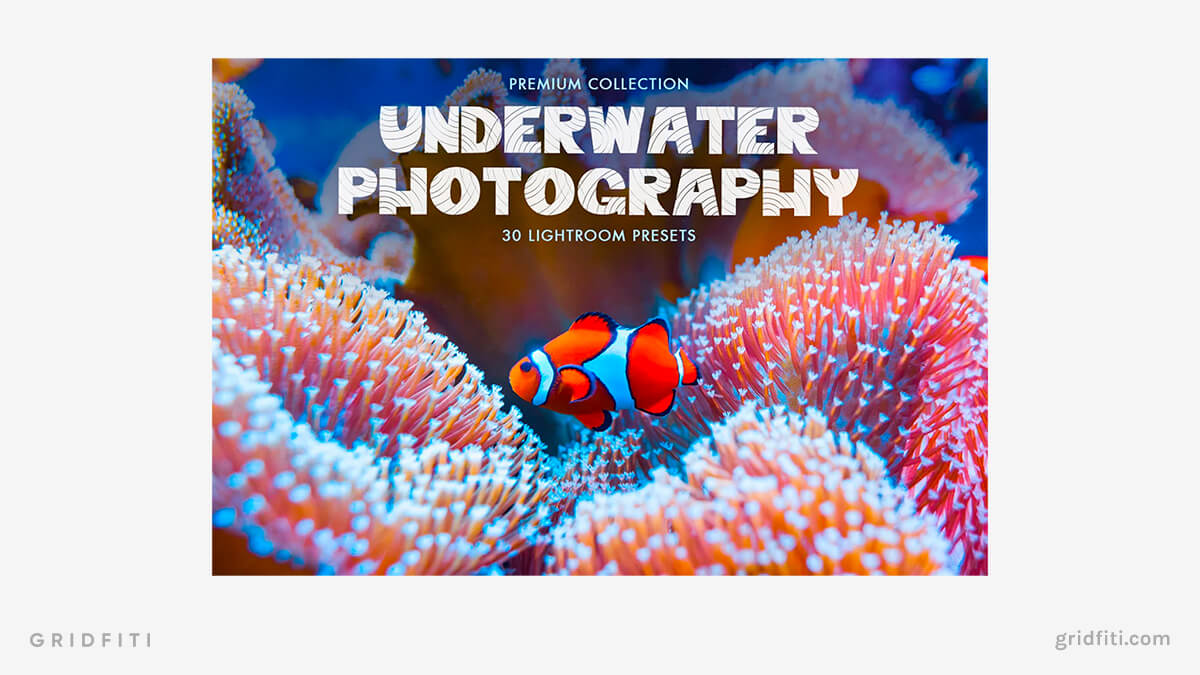 Underwater Beach Presets
Bring life to your underwater photos with these 10 presets for mobile! With your phone being one of the simplest tools for underwater photographer – whether with an underwater casing or the phone's inherent waterproof capabilities – it's as simple as snapping photos and editing them right in your mobile Lightroom app. There are clear adjustments to blue tones and exposure to bring out the best of those underwater pics, so give them a try!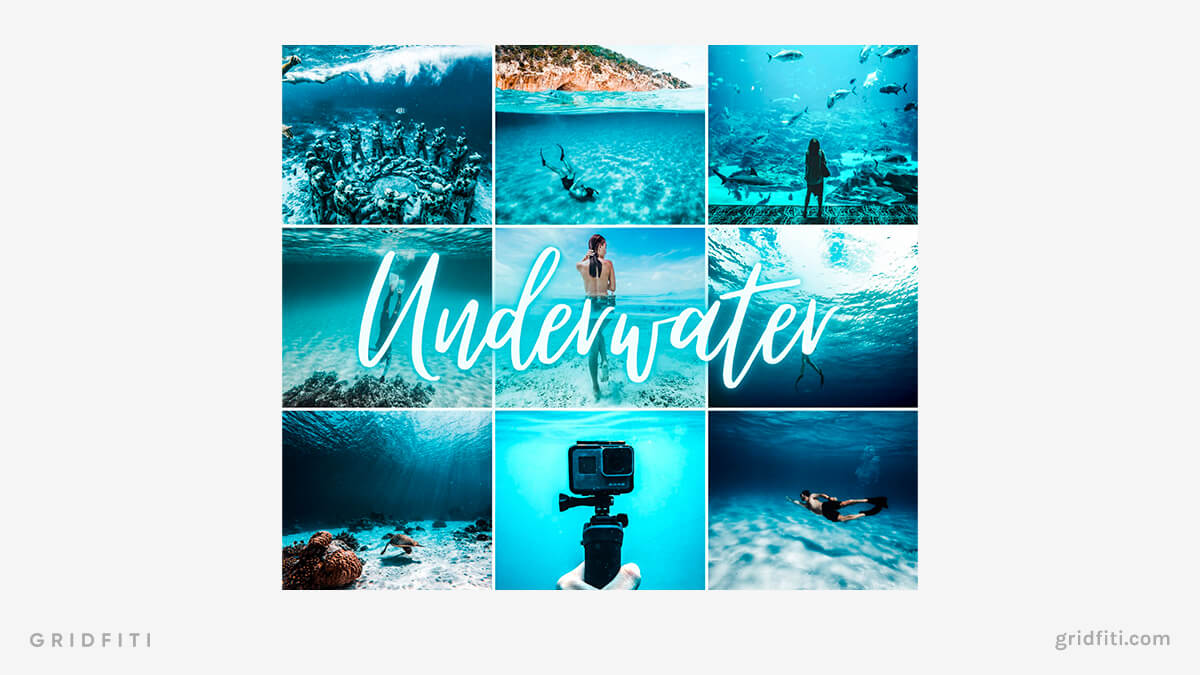 Underwater Preset Bundle
This bundle offers 15 presets for both Lightroom desktop and mobile, opening a world of endless editing possibilities! This pack is designed to focus not only on the blues you'd find in underwater photos, but also the surrounding beiges and whites of the ocean floor. Do you photograph people in the water? These presets got you covered! They tackle skin tones and shades, without allowing the blues to overwhelm the image's colors. Try these presets with your underwater portraits!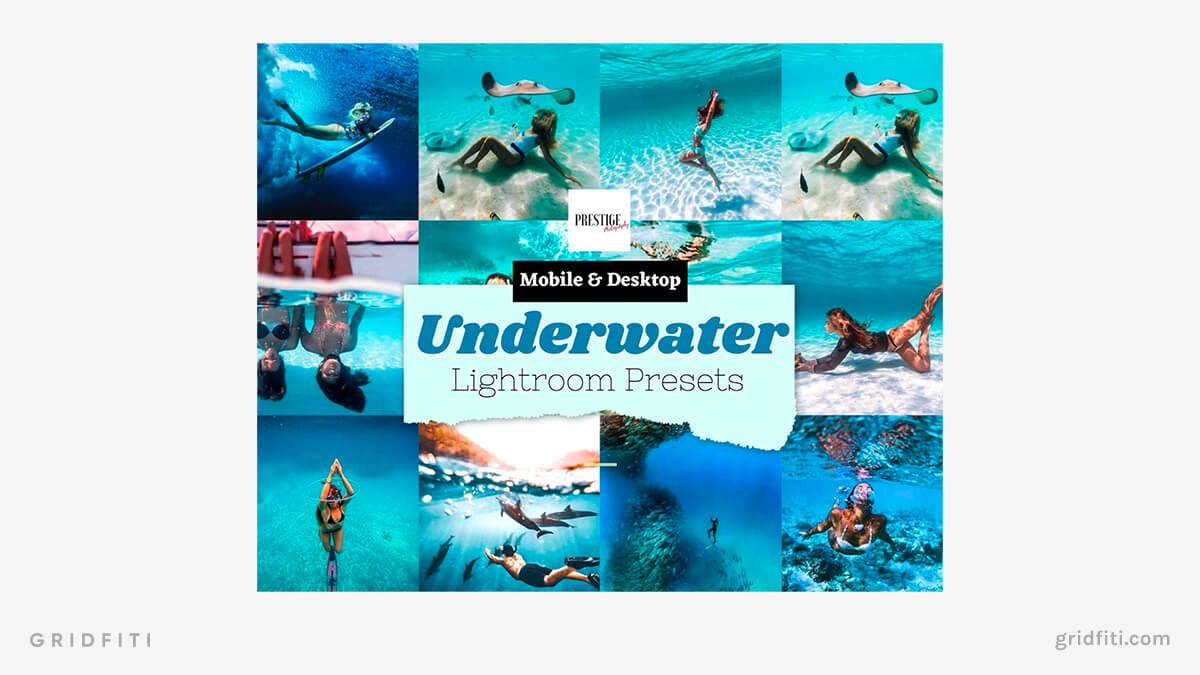 Cinematic Ocean Presets
Speed up your photo editing workflow and add a cinematic vibe with this expansive set of 30 ocean presets for desktop and mobile! You get a great share of editing options that takes your blues towards a darker and richer tone, while still keeping skin tones and contrasting colors in tact. We love the dark and minimal effect that these presets can bring to your ocean photos – give them a try with your next dive!
Looking for that cinematic look with your other edits? Check out our full round-up of cinematic Lightroom presets for more.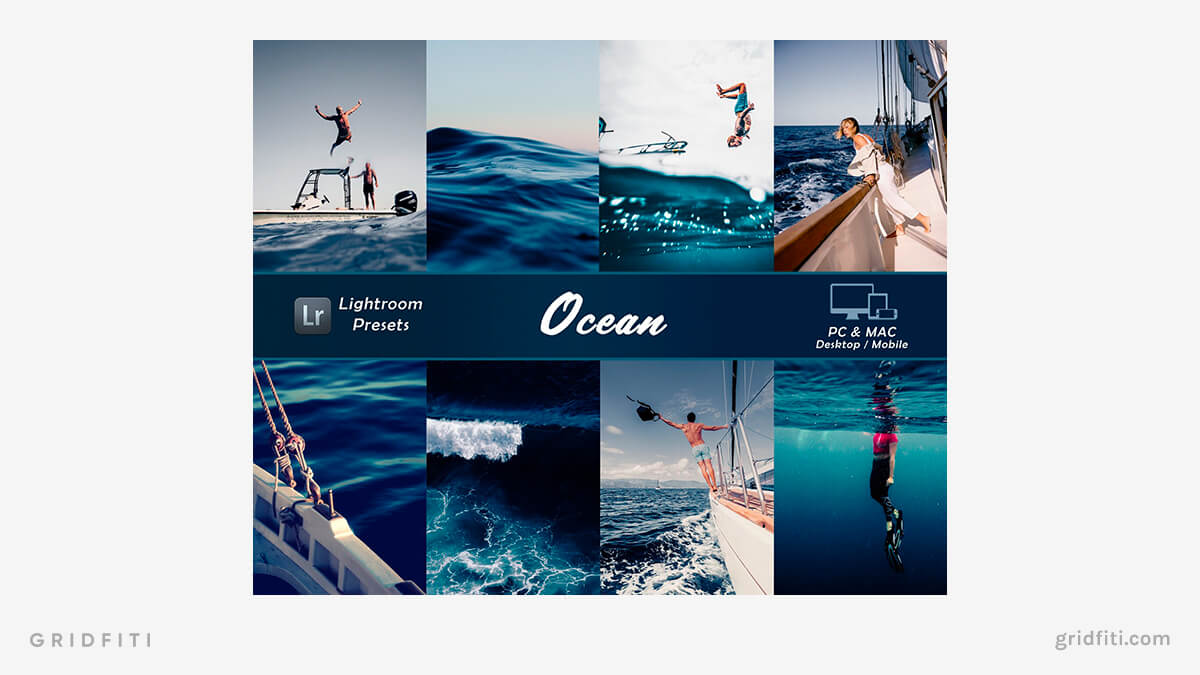 Dark & Minimal Underwater Presets
This underwater preset pack takes a dark and moodier approach with its lighting and color schemes. Choose from 5 presets for both mobile and desktop and apply them to your photos for a clean, muted, and darker blue look on your underwater photos. The result is an ethereal soft and dreamy ambiance that elevates your images. Try them out with your underwater shots!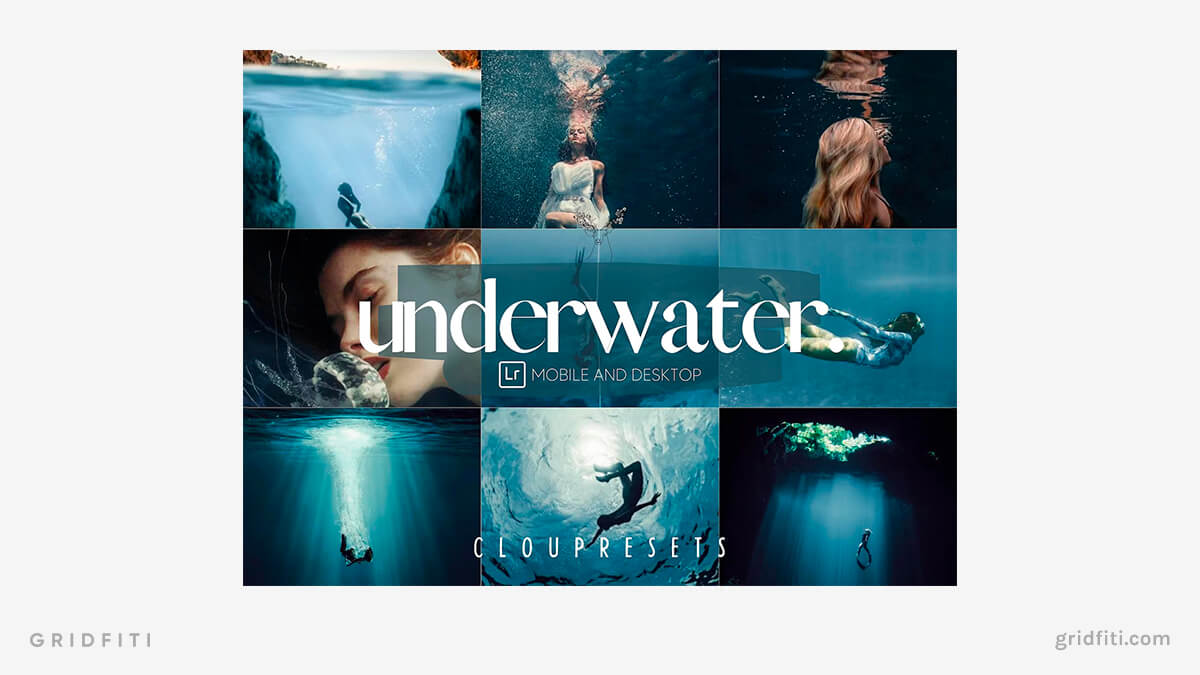 Underwater Lightroom Presets
Choose from these 10 mobile and desktop underwater presets as your one-click solutions to edit your underwater photos to perfection! From portraits to natural shots, to capturing the depths of the ocean – these presets will bring a harmonious balance of tones, shadows, and highlights to your underwater images. It's just a matter of selecting the best-suited preset and tailoring it to your photo.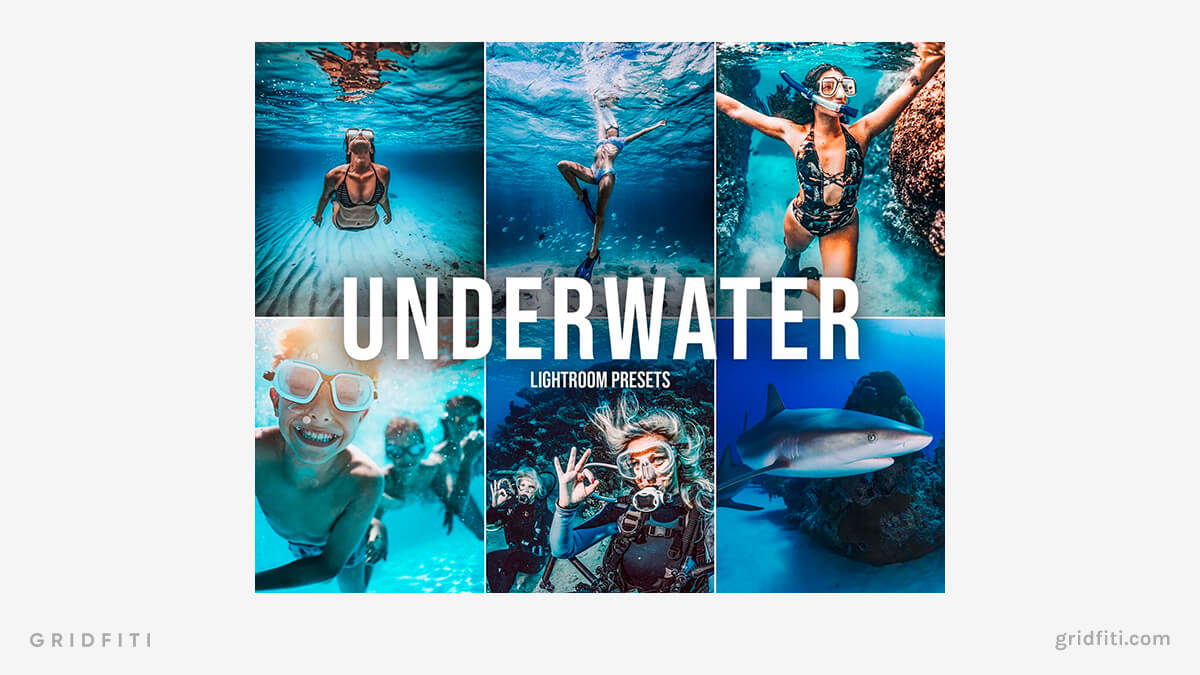 Diving Lightroom Presets
If you enjoy diving and capturing the underwater world with your phone, check out these 10 diving presets for Lightroom mobile! The colorg rading introduces an orange and teal vibe to your photos by transforming your blues into more turquoise tones, and your beiges towards a warmer orange tone. The outcome is a lovely balanced photo style contrasting warmth and coolness. Try them out with your underwater diving shots!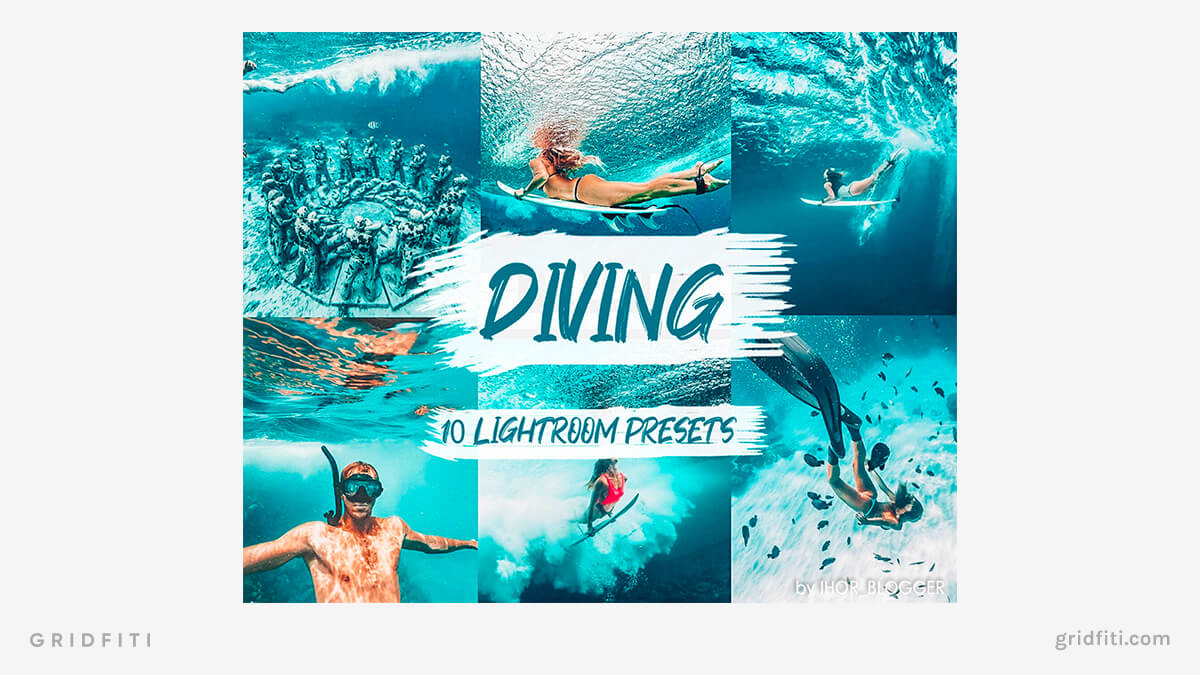 Diver Lightroom Presets
Bring a subtler edit to your underwater photos with these 7 presets for desktop and mobile. The name 'different shades of blue' speaks to the various blue tones provided – from a muted unsaturated blue, to deep, dark blues, and vibrant turquoise blues. Bring a sophisticated look to your underwater photos through these tone-specific edits!
Deep Ocean Lightroom Presets
Bring out the best of your underwater photos through these 5 mobile presets for Lightroom! Get your photos to look stunning with deep moody tones of blue. The presets are designed to highlight the cooler tones of the sea, while also enhancing skin tones for the best results.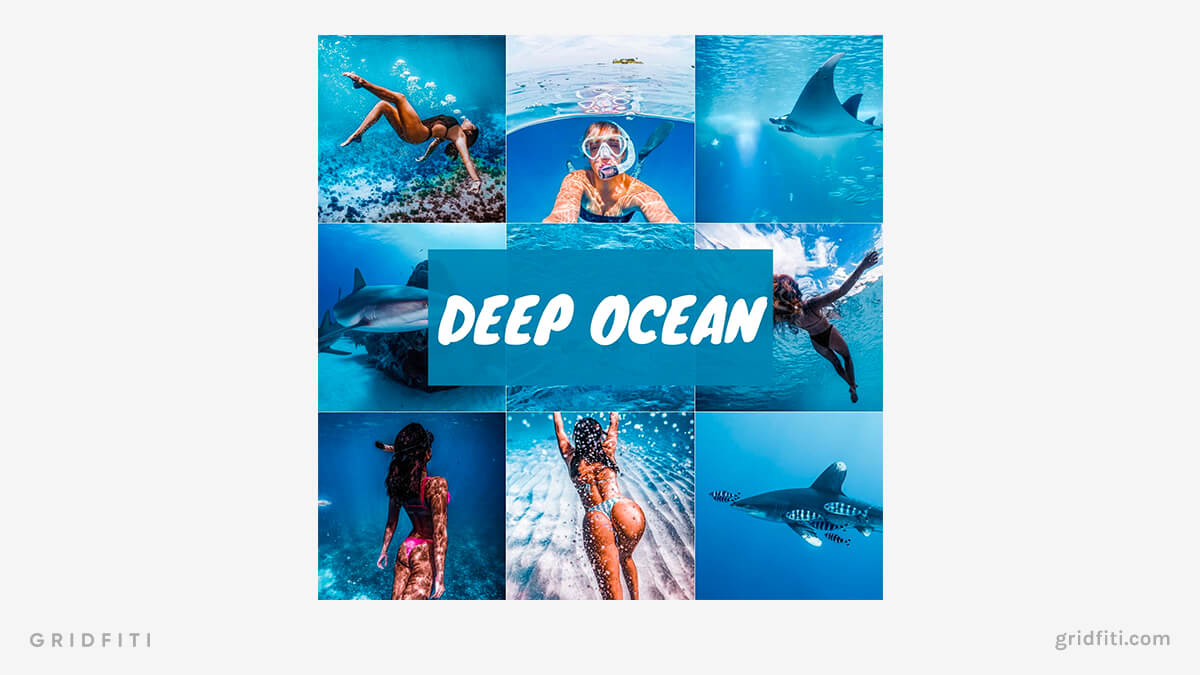 Free Underwater Presets
Still unsure about which of these presets to use with your underwater photos? Look no further than these complimentary preset options! Test them out to experience the editing style before committing to a premium preset set.
Free Underwater Mobile & Desktop Presets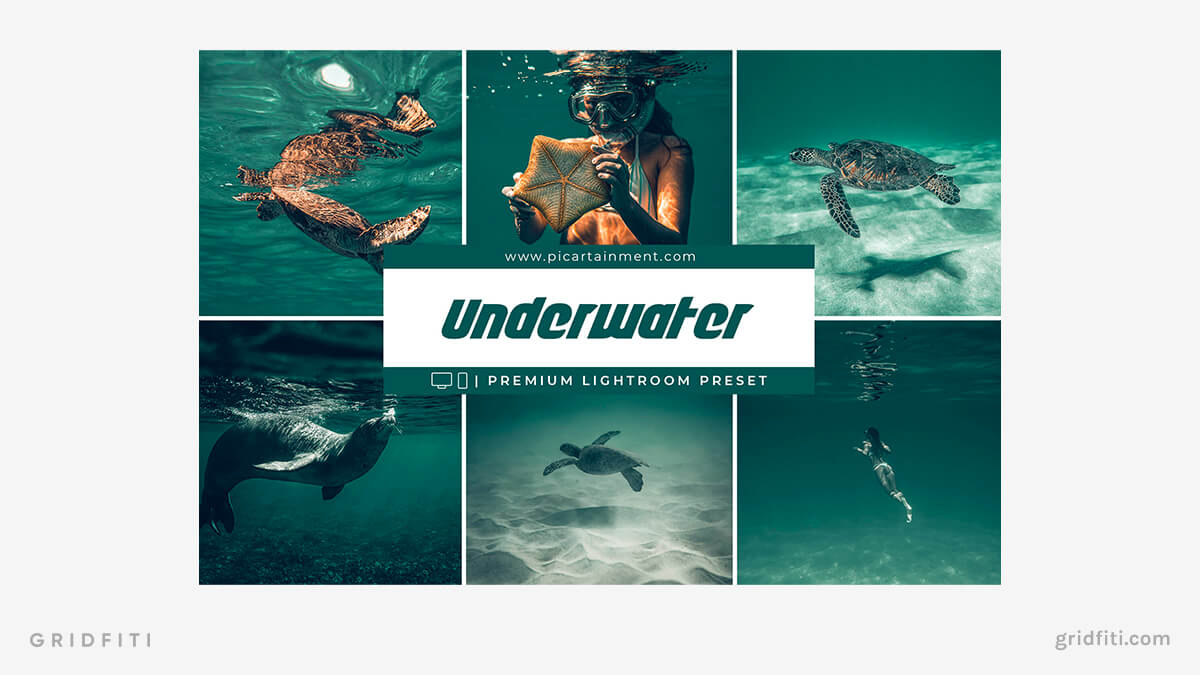 Underwater Fauna Free Presets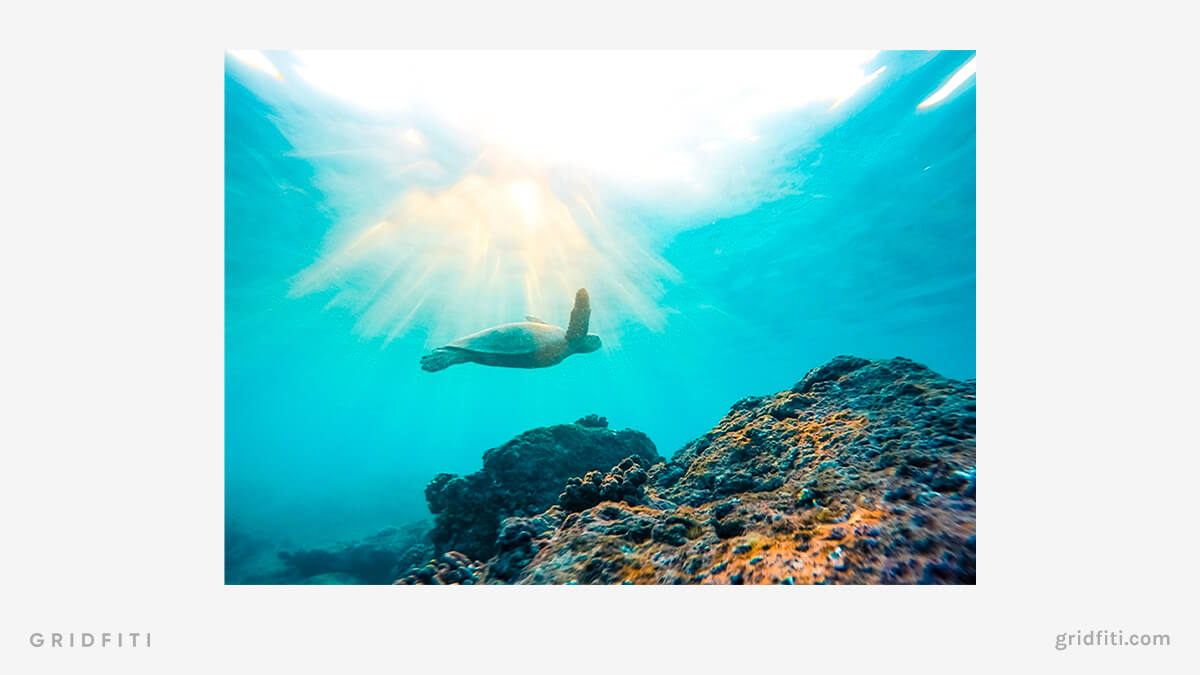 Which of these underwater Lightroom presets do you gravitate towards? Are there any you think we're missing? Let us know in the comments!
Gridfiti is supported by its audience – when you buy something using the retail links in our posts, we may earn a small commission at no additional cost to you. Read more about our affiliate disclaimer.