Probably one of Kodak's most popular film line, yet it ceases to exist in the modern day, Kodachrome dominated the scene from the 30s until its eventual discontinuation in 2009.
Kodachrome is a slide film known for its extensive developing process, archival stability (negatives still retain all their details when stored properly), contrast, and unmistakable color reproduction – capturing the likes of past US presidents, decades of National Geographic issues, and everything in between.
The film's famous vibrancy, rich detail, and accentuated shadows make the look of Kodachrome sought after by many. Since the film's removal from the market, photographers have been emulating the look through digital means – and we've gathered some of the best Kodachrome presets to get you started!
Want more film photography tips? Join our mailing list, and check out our several other film photography guides.
K-Chrome Preset Pack
Nate's K-Chrome Preset Pack comes equipped with several Kodachrome presets and more slide film options. The theme here is to recreate the bold, vibrant look which you'd find in slide films. Choose from a detailed Kodachrome preset with red and warm undertones, to an expired Kodachrome preset – which achieves the warm glow-y effect you'd find in age-old rolls of actual Kodachrome. Between these and the several Fujichrome presets, it's an overall great slide film preset pack!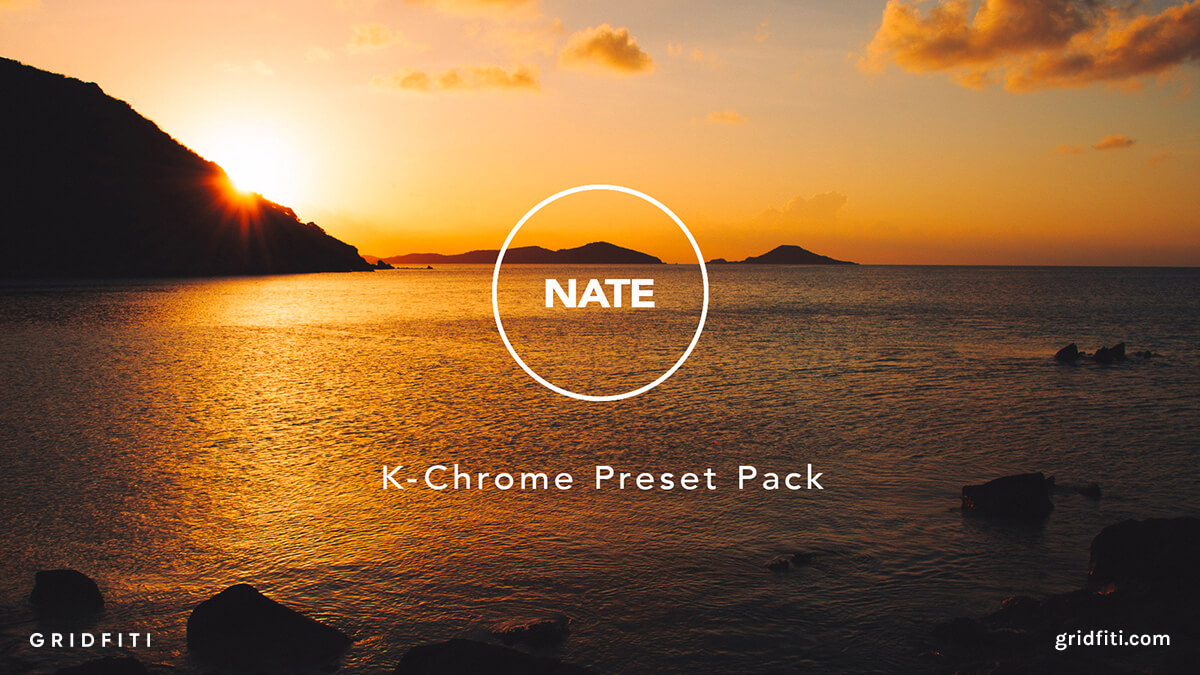 Kodak Kodachrome Film Presets for Lightroom & Photoshop
This behemoth of a Kodachrome preset pack includes it all! Packing 20 Lightroom presets and 6 Photoshop presets, optionality is your friend in this pack. Made up of a mix of Kodachrome line films from 25 to 64, and several grain mixtures and tone types, this has to be one of the more extensive preset packs covering the Kodachrome line. A simple application of the preset to your images with white balance and exposure corrections should do the trick!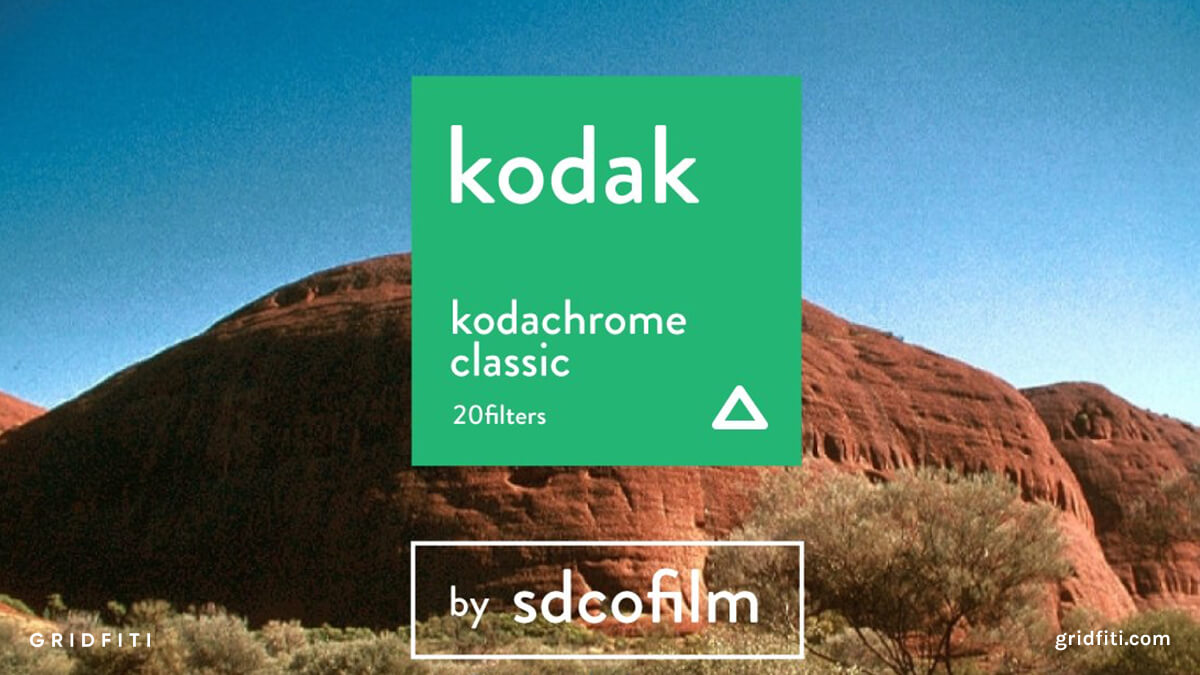 Kodachrome 64 Film Look Preset Pack
This preset pack from DailyCreativo emulates the famous look of Kodachrome 64 – a film stock from the end of Kodachrome's product lineage, and the most vibrant and versatile one at that. Kodachrome 64's look is realized in all areas of this preset pack – the greens are subtle, reds are heightened, blues are lifted, and it's all just perfectly balanced in its dynamic range, ensuring that foreground and background elements are detailed. Make no mistake, this is the preset option to recreate the look of Kodachrome 64!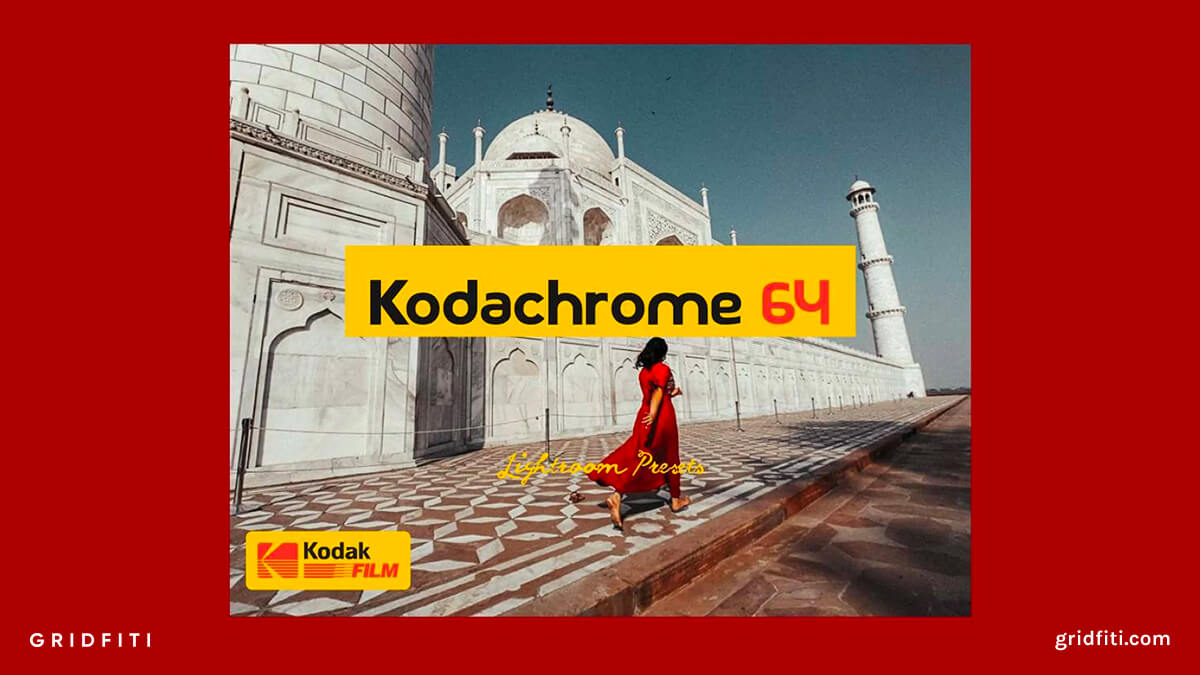 Analog Film Styles for Lightroom
These analog style film presets for Lightroom definitely suit the vibrant, yet subtle look Kodachrome was known for. The pack comes with 10 desktop and 10 mobile presets. Just a quick look through the before and after images reveals the preset has the perfect level of saturation, and lifted blues and reds with a balanced contrast approach – all characteristics of Kodachrome 64: a film stock known for its poppy color capture. Check out this preset pack from El Oasis Market.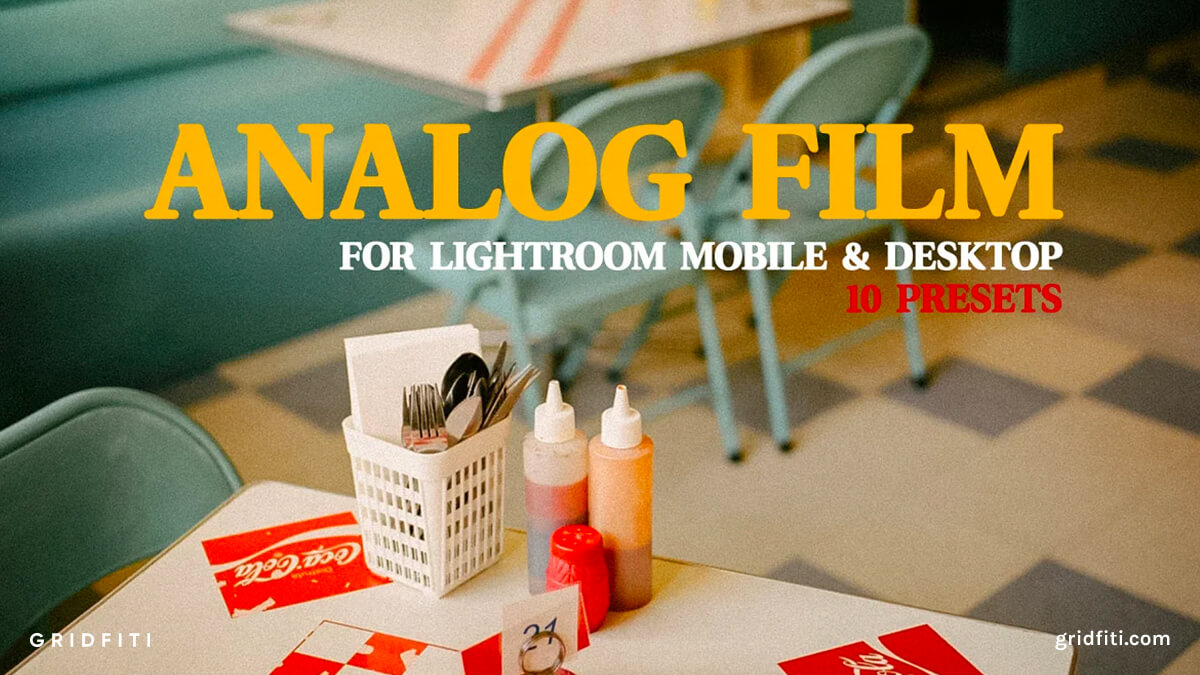 15 Kodachrome Pack Lightroom Presets
This 15 pack of Kodachrome Lightroom Presets does all things Kodachrome while still helping you retain the fine details of your digital images. Where most preset packs will add elements of grain and texture to emulate the film look, this preset pack does that subtly – while ensuring to not take away from the sharpness of your images. If it's the Kodachrome colors, highlight and shadow balance you're looking for – without loss of digital detail, this is the preset pack for you!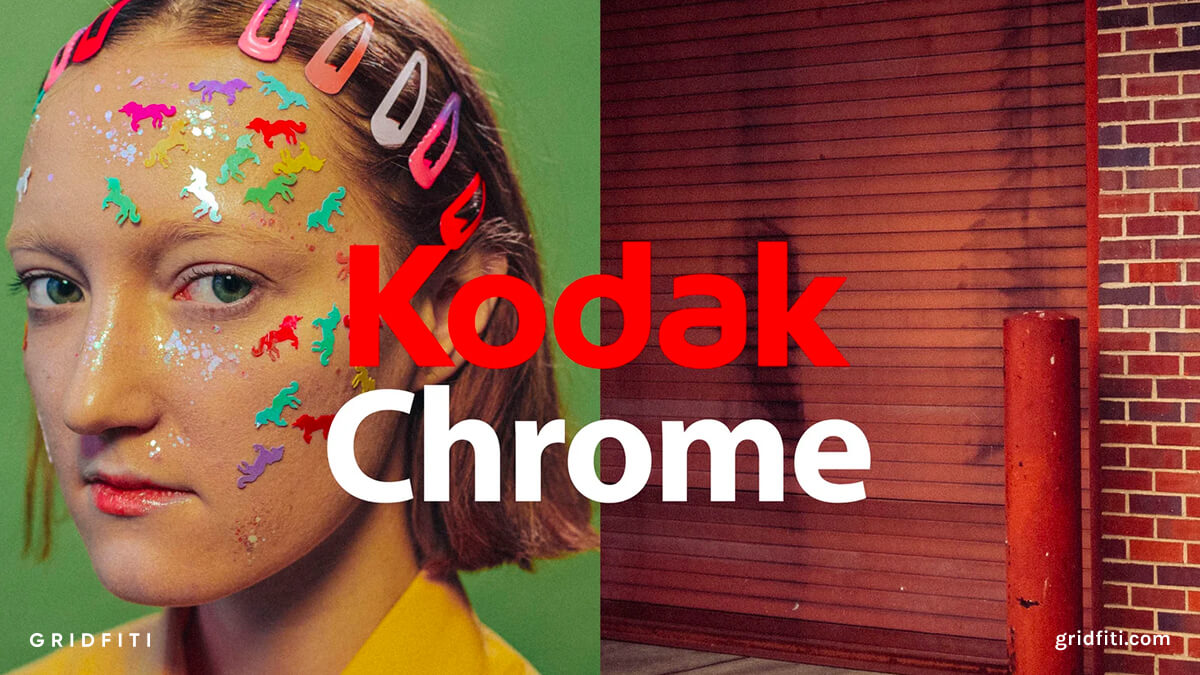 Kodachrome 25 Preset for Lightroom
Kodachrome 25 is a daylight film that was manufactured between 1974 and 2001. Some of the features that are noted in this film stock are its dynamic range capabilities and great exposure flexibility for foreground and background elements. Where Kodachrome 64 was known for its vibrancy, 25 is known for its calmer tones with more of a respect to realism. This Kodachrome 25 preset achieves exactly all the attributes above – the earlier look of the Kodachrome line for those looking for subtle edits to their digital images.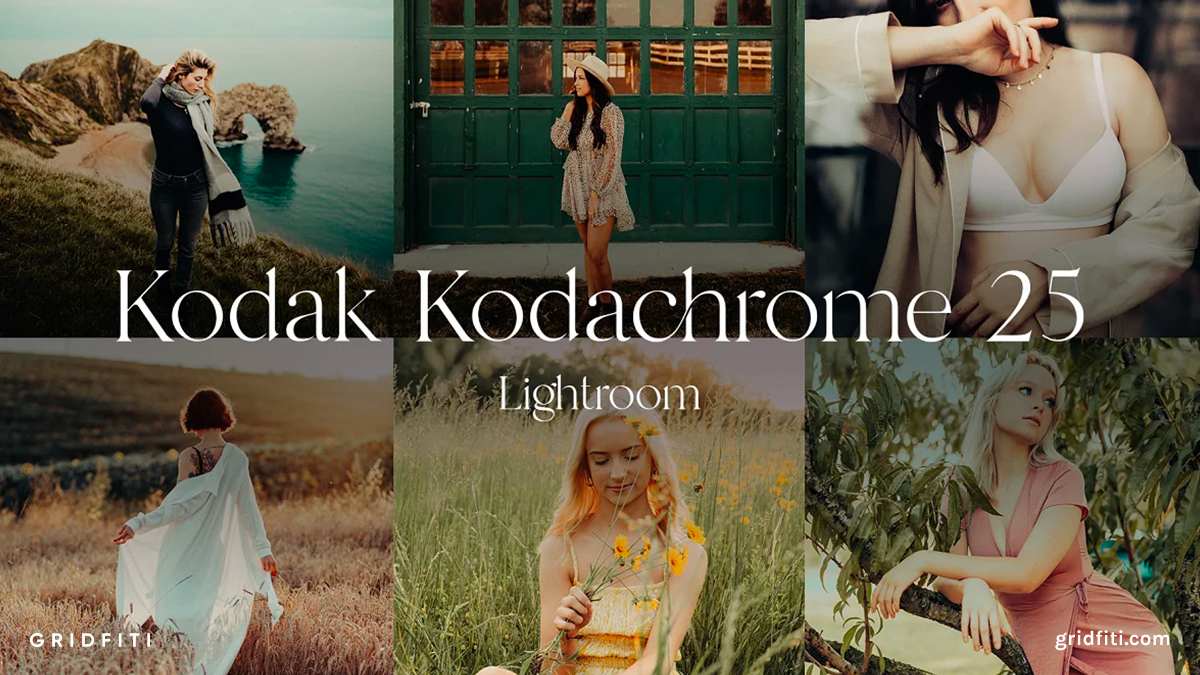 Kodachrome 64 Presets for Lightroom
This preset from ProPreset is designed to perfectly emulate the vibrant Kodachrome look that is specifically meant to work with the color balance of the digital image beneath it. It's as simple as applying the preset and sliding the color balance to your liking. Whether it be a blue sky day, a warm sunset, or a portrait captured within a luscious green forest, this pack will get the job done to your liking!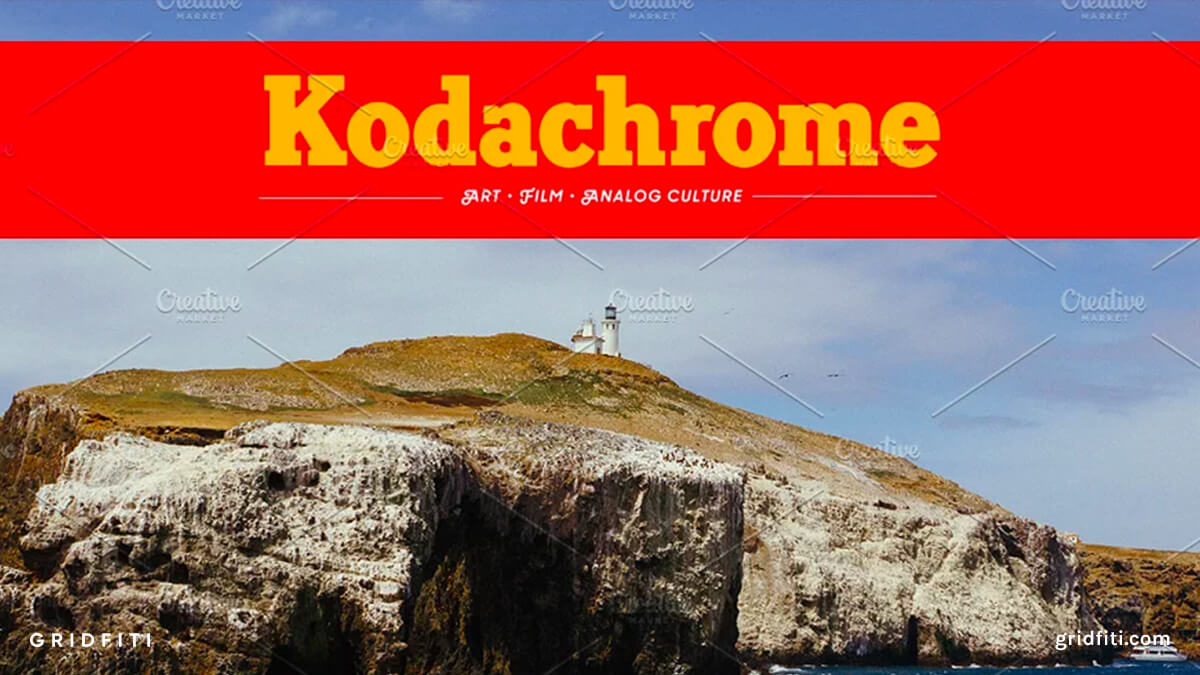 Which of these Kodachrome presets do you like best? Are there any that are missing? Let us know in the comments below and tag us in your Kodachrome preset photos on Instagram @gridfiti.
Gridfiti is supported by its audience – when you buy something using the retail links in our posts, we may earn a small commission at no additional cost to you. Read more about our affiliate disclaimer.