Whether you're embarking on a biking trip through Arizona, a road trip through the Southern Californian desert, or camping in the Sahara, the photos you take of the desert can inspire awe with their colors, minimalism, texture, and vastness. But what about editing those photos?
Check out our list of desert presets for Lightroom to take your desert photos to the next level. These presets are designed to enhance the features captured in desert environments. Adjustments to the color temperature with warmer tints, softened or sharpened textures, and balanced highlights with shadows are some of the things that these presets aim to do. Try them out on your desert photos!
Want more preset guides and tips? Check out our several other preset blog posts, and join our newsletter!
Full Desert Mobile & Desktop Preset Pack
We love this 20-preset pack that's carefully crafted for the tones and textures that desert photos bring. Elevate your arid landscape photos with these presets to alter the look of the sand and surrounding environment with enhanced colors and increased definition. Whether it's sand dunes, large valleys, golden hour, or bright blue skies – this is the pack to get your desert photos to the next level!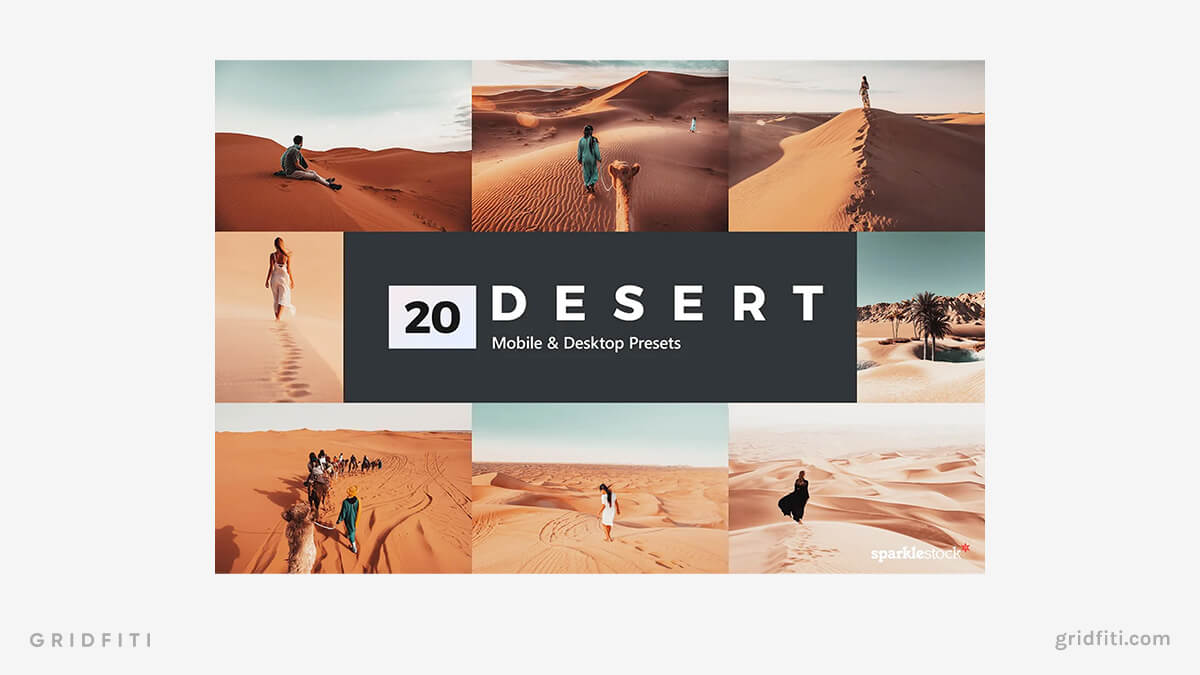 Terra Desert Presets
This Terra preset pack with its 10 presets for desktop and mobile aims to enhance your desert photos into a rich, warm-toned, tanned aesthetic. Focus on photos that contain browns, beiges, oranges, and reds, and apply these presets to take those tones to the next level. The color grading is combined with a subtle fade and rich contrast to complete the aesthetic – try it out on desert photos, beach photos, or anything that's warm in tones!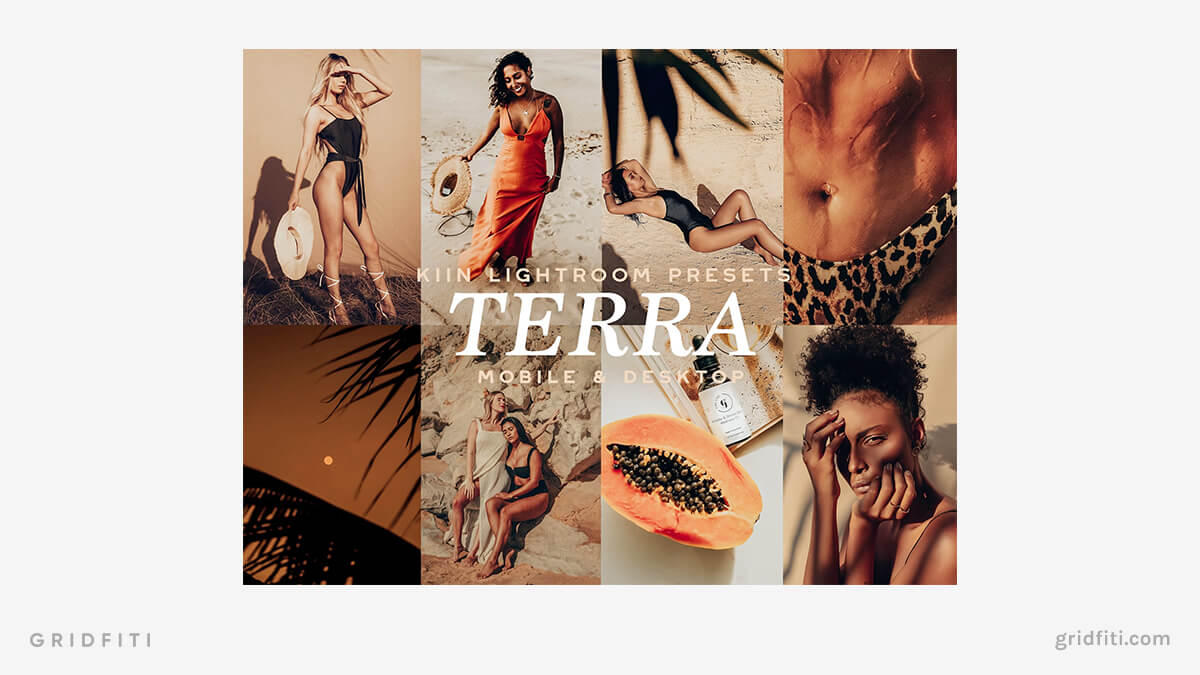 Desert Lightroom Presets
The 11 presets for desktop and mobile within this Desert preset pack will give your photos a bright, balanced, and wanderlust look. These presets are designed to work with the colors that desert environments bring. There are adjustments to the reds, browns, beiges, and blacks along with a softness added to the texture. Choose which preset applies best to your photos and adjust it to your own preferences.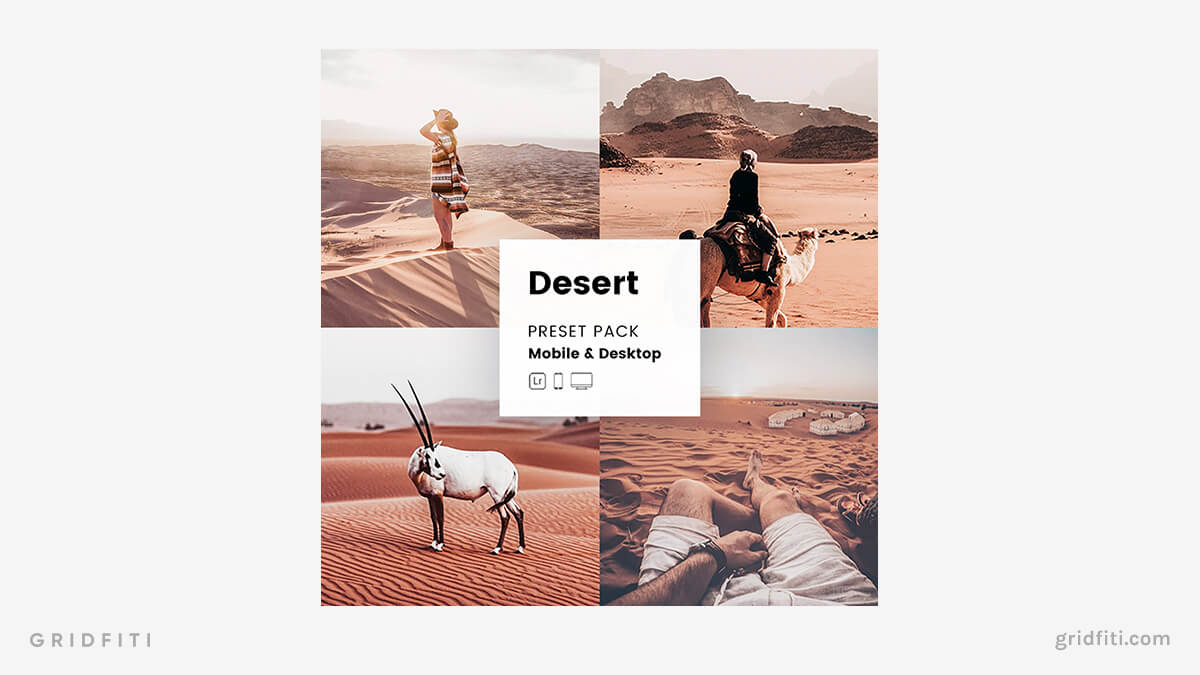 Desert Preset Collection
Brightening up your photos with a cool, bluer look is definitely not the first thing that comes to mind when editing desert photography! Check out this 7-preset pack for desktop and mobile where the focus is to whiten the sand tones and cool down the look of the desert. These edits work best in photos where the sun is highest and the sky is the bluest. You get quite a unique, muted, cooler look to the overall aesthetic!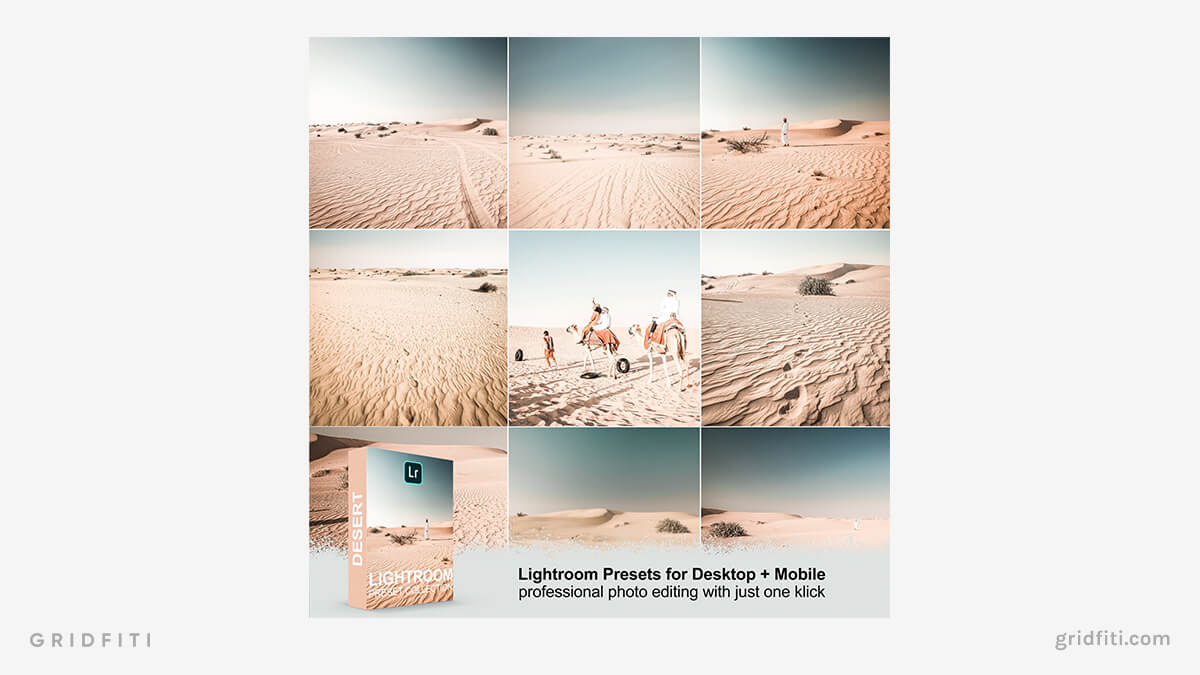 Arizona Aesthetic Presets
Pick from these 10 Lightroom presets for desktop and mobile to enhance your desert photos. The edits will help you reset the tones of your landscape photos, whether they feature canyons, cacti, or ancient rock formations. The goal of the presets is to bring out the best of what's offered in colors and textures with desert photos. Give them a try with your pics!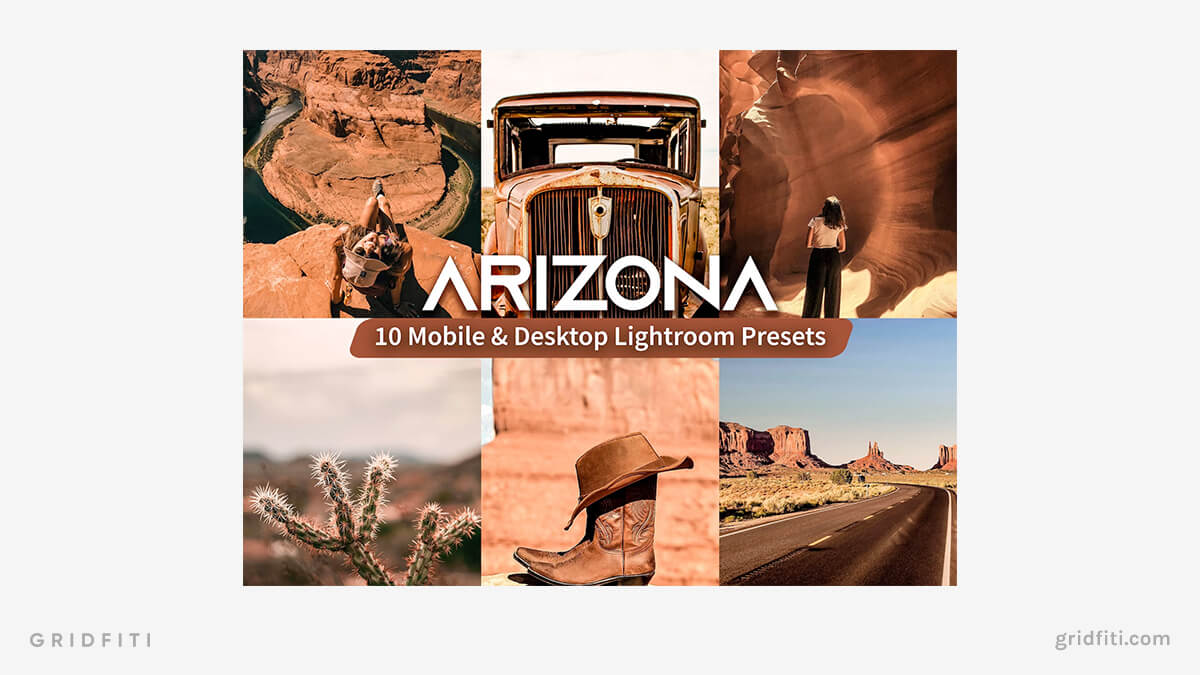 Western Desert Presets
Western aesthetic has its fair share in deserts, so why not try and emulate the look in your photos? Check out these 8 presets for Lightroom mobile that add a clean, warm, and rustic aesthetic to your photos. These treatments work really well with the colors and textures found in desert photos. Beyond just the color adjustments, there's a lovely dreamy glow to the presets as well. Give them a try with your desert pics!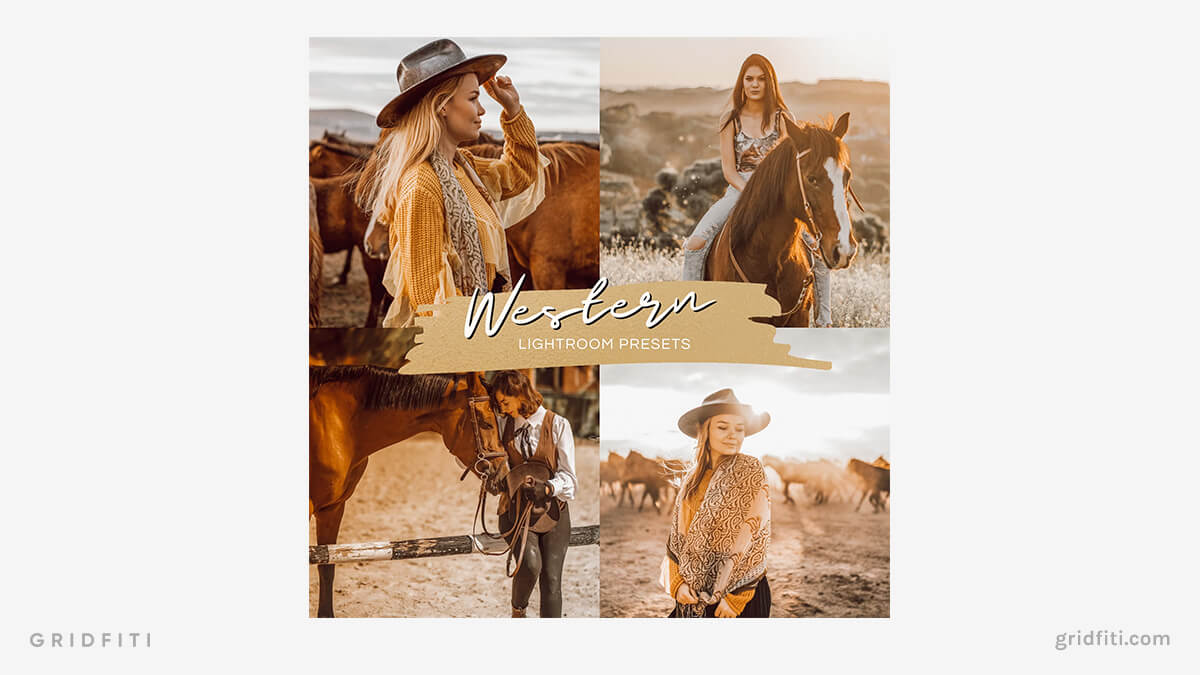 Arizona Mobile Presets
Bring that Arizona look to your photos through these 5 presets for Lightroom mobile! The edits will bring your photos a vintage aesthetic with warm, eye-popping colors for the desert. Not only are they great for your landscape shots, but use them on portraits too, as the color treatment shouldn't dramatically adjust skin tones.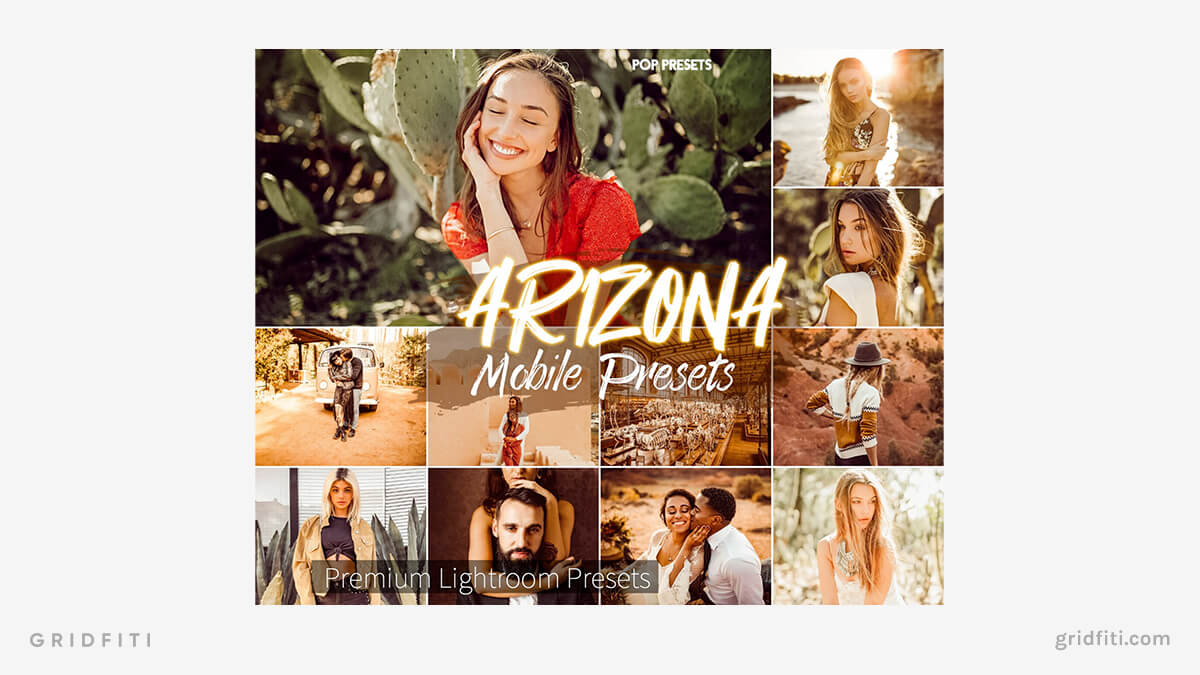 Canyon Desert Presets
Going on a hike into some desert canyons and ancient rock formations? Check out these 5 awesome presets for desktop and mobile! Apply the presets to your desert photos and watch the tones of the land be elevated to a balance of oranges and browns. They work well with photos that have a contrasting color within the canyon landscape, like whites or blues. Give them a go with your canyon photos!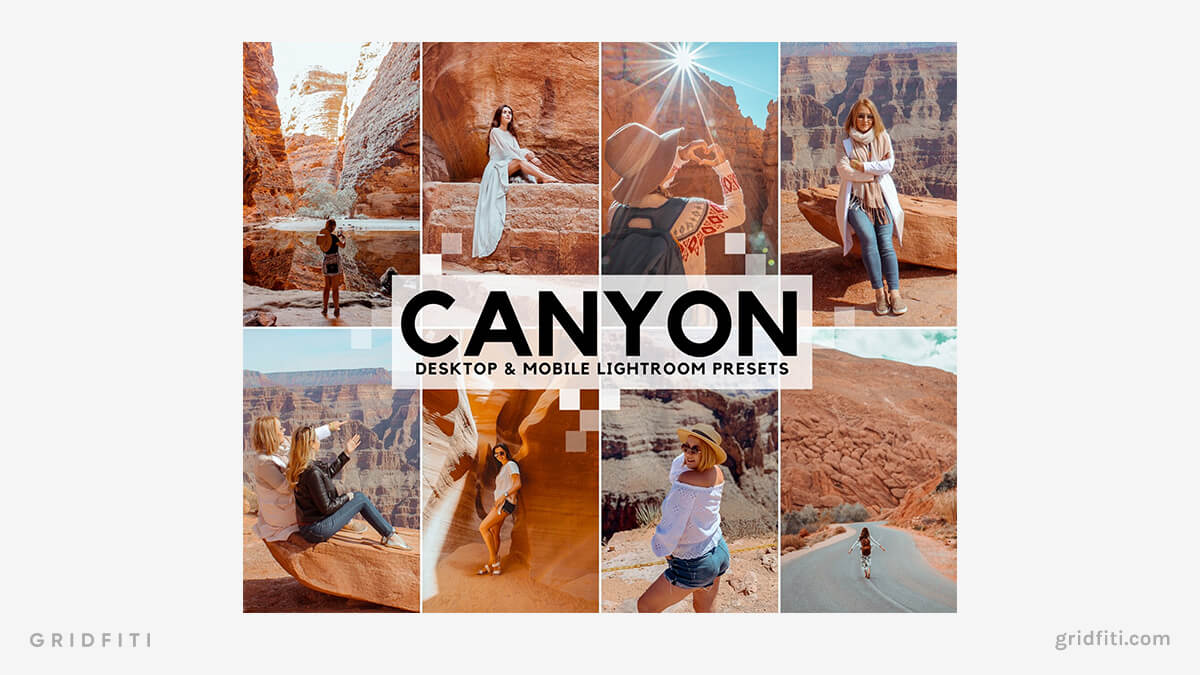 Bohemian Desert Presets
The boho look and desert aesthetic go very much hand in hand. Bohemian can be described as a free-spirited, unconventional approach to art, fashion, and lifestyle. Boho styles tend to include elements of warm colors and textures, vintage vibes, and sometimes even imperfections and uniqueness – and that is reflected clearly in these edits. Try out this bohomenian-inspired preset pack with your desert photos!
For more presets just like this, don't miss our full round-up of boho Lightroom presets!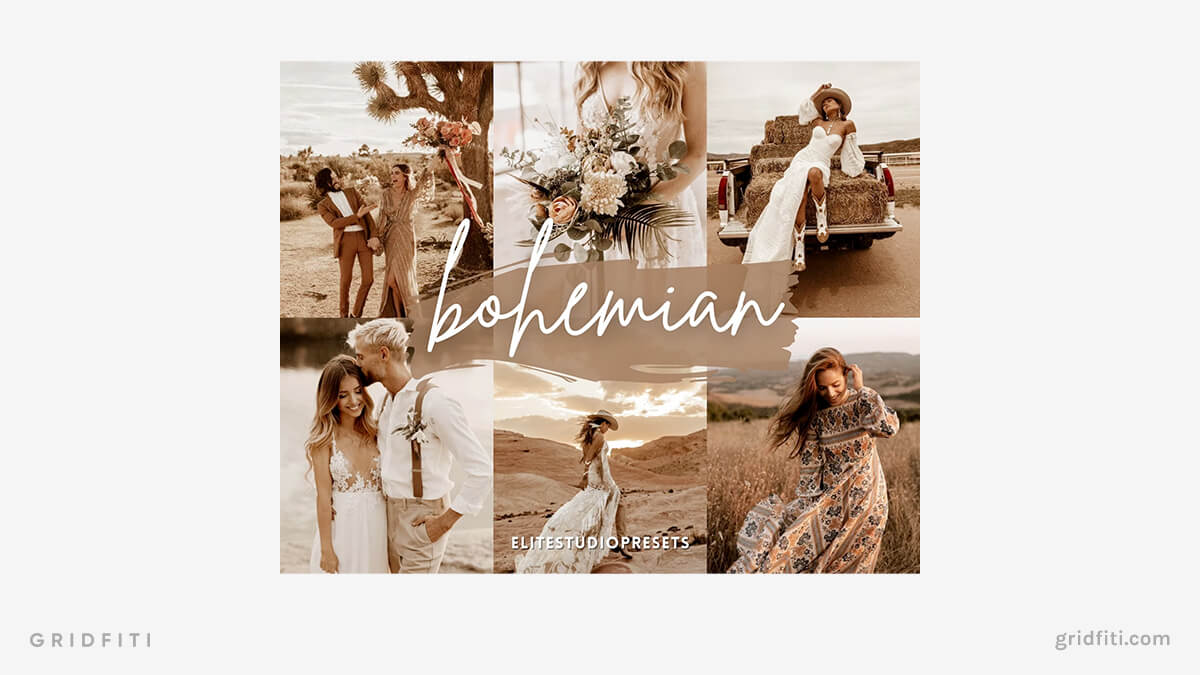 Mobile Desert Presets
A preset pack designed for quick capture and easy editing – these 10 mobile desert presets are made so you can take photos on-the-go and enhance the look of the desert all on Lightroom mobile! The edits involve giving a warm orange tone to the overall color grade with some added brightness and contrast enhancements. Try it out on your next desert outing!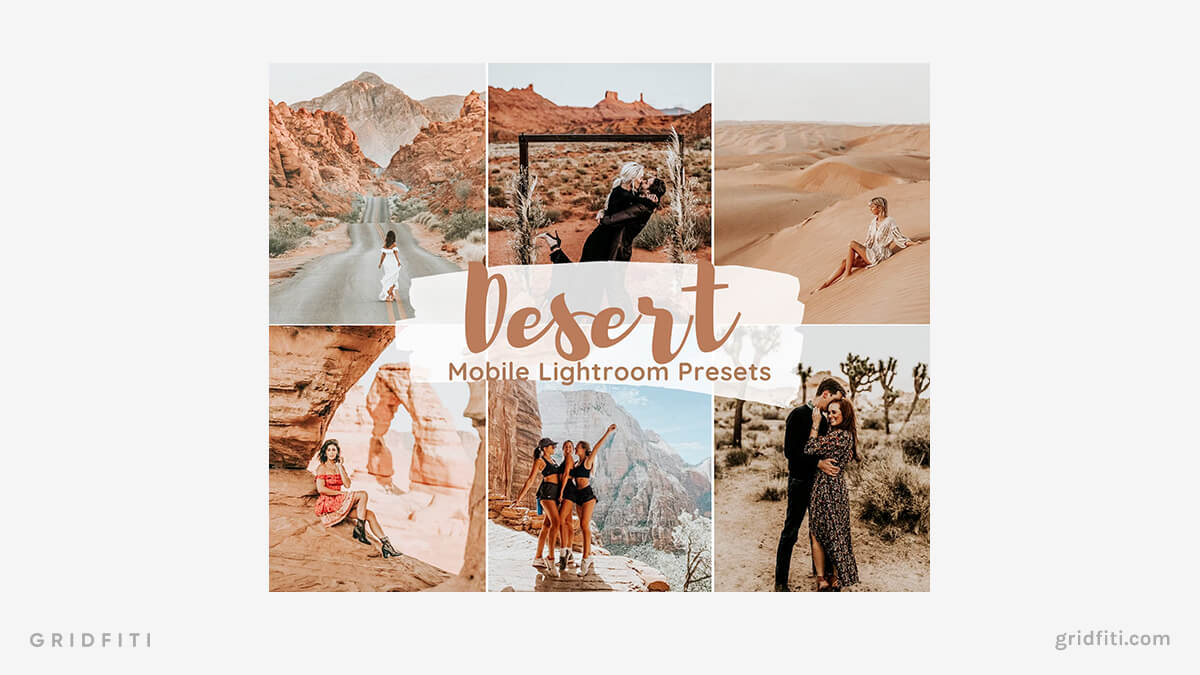 Free Desert Presets
There are lots of lovely desert preset options to choose from, but picking the right one can be a little intimidating. If you're unsure, take the stress off and try out a few of these free desert preset options before you commit to a premium pack.
Free Desert Sun Preset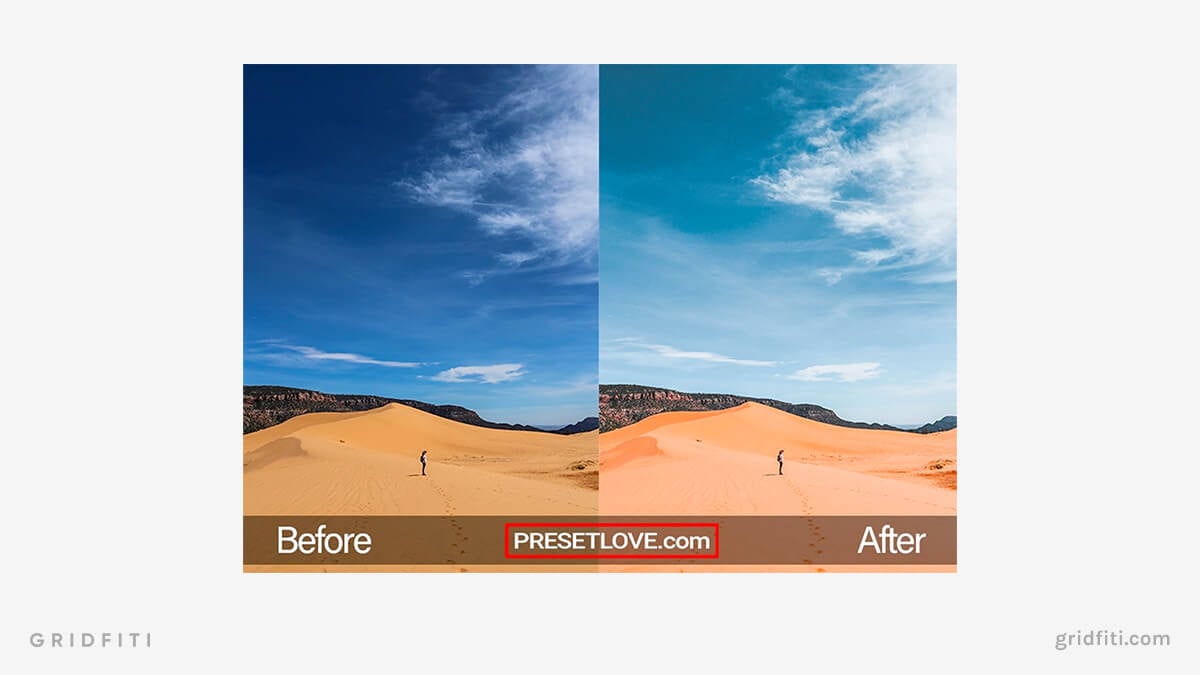 Warm Fog Free Preset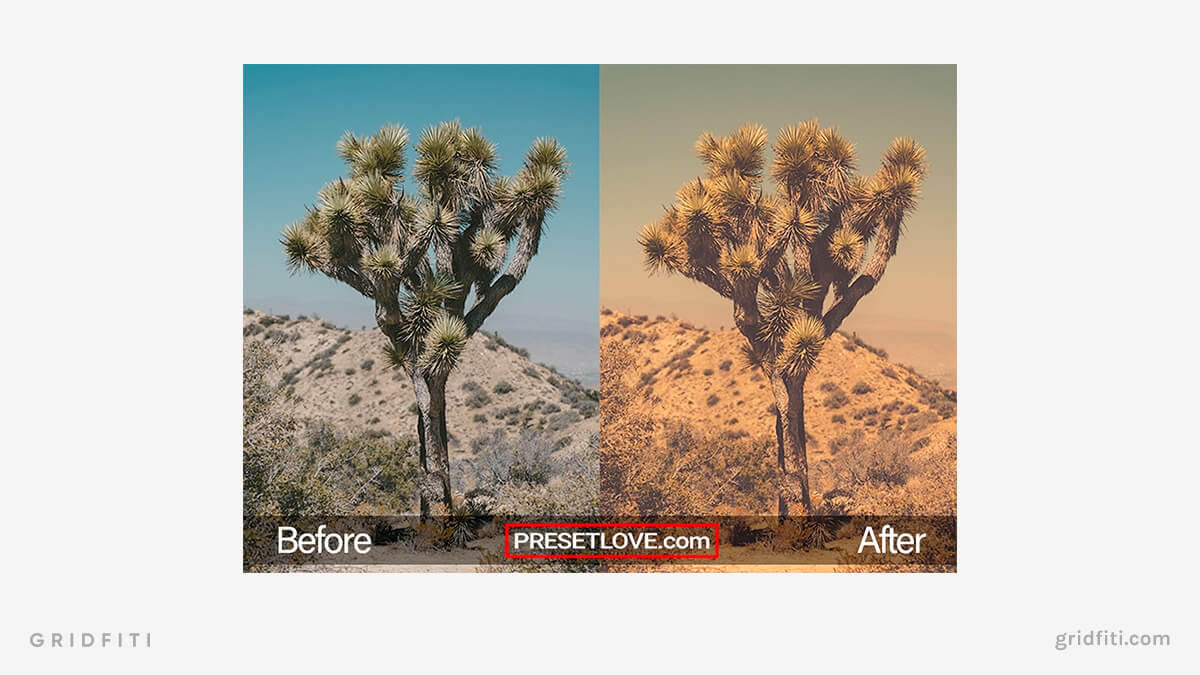 Free Warm Vintage Preset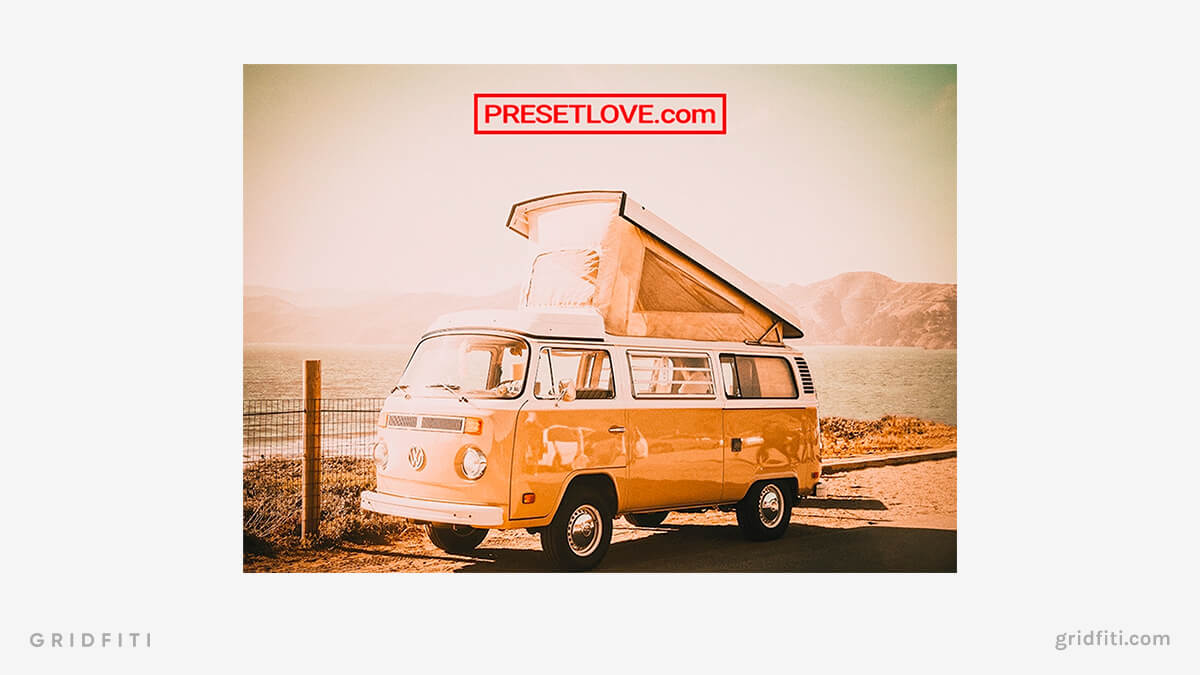 What do you think of our desert preset picks? Are there any you think we should include in the list? Let us know in the comments below!
Gridfiti is supported by its audience – when you buy something using the retail links in our posts, we may earn a small commission at no additional cost to you. Read more about our affiliate disclaimer.