Looking to add the perfect hints of purple, pink, and magentas to your photo edits? The purple aesthetic in photos creates feelings of calm and moodiness, which can be effective in anything from portraits to landscapes to any other artistic concept.
Bring that purple aesthetic look to your photos through our picks for the best purple presets for Lightroom. Whether you're just getting started or have been shooting for years, these presets should do just the job in achieving that purple look!
Looking for other aesthetic color presets? Check out our posts with grey presets, pink presets, green presets and red presets!
Want more preset guides and tips? Check out our several other preset blog posts, and join our newsletter!
Amethyst Purple Presets
This amethyst purple preset pack will have your photos transformed into a purple glowing dream. There's a lovely purple cast over the presets that can unlock the best out of your photos. Bright photos receive a soft glowy treatment, while darker contrasted photos get a sophisticated balance of dark colors with the purple hue. These presets are great for portraits or landscapes that appear minimal and dream-like in nature. Give them a try with your photos!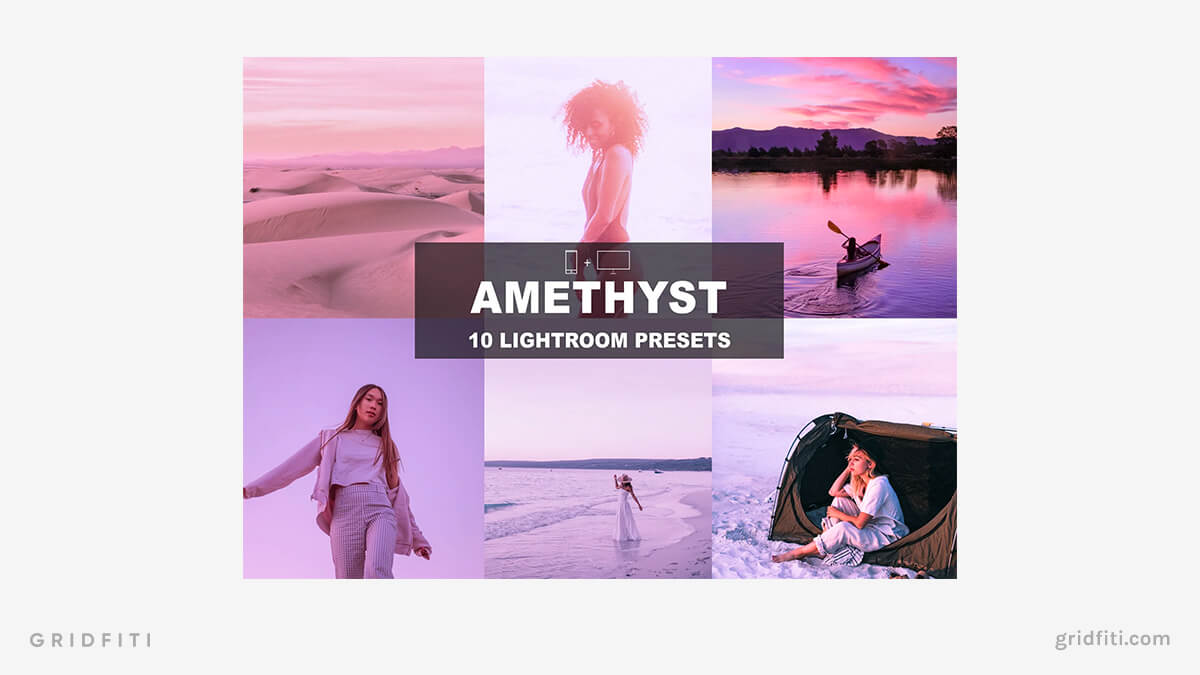 Dreamy Lavender Presets
These 5 simple mobile presets will bring a lavender aesthetic to your photos. Caught between a pastel look and bright and airy vibe – the adjustments that these presets make are to brighten up your photos with a subtle fade. The light purple cast over the image ties it all together into a soft lavender feel – bring the lavender look to your photos with these presets!
Want more dreamy aesthetic looks? Try out our round-up of dreamy Lightroom presets.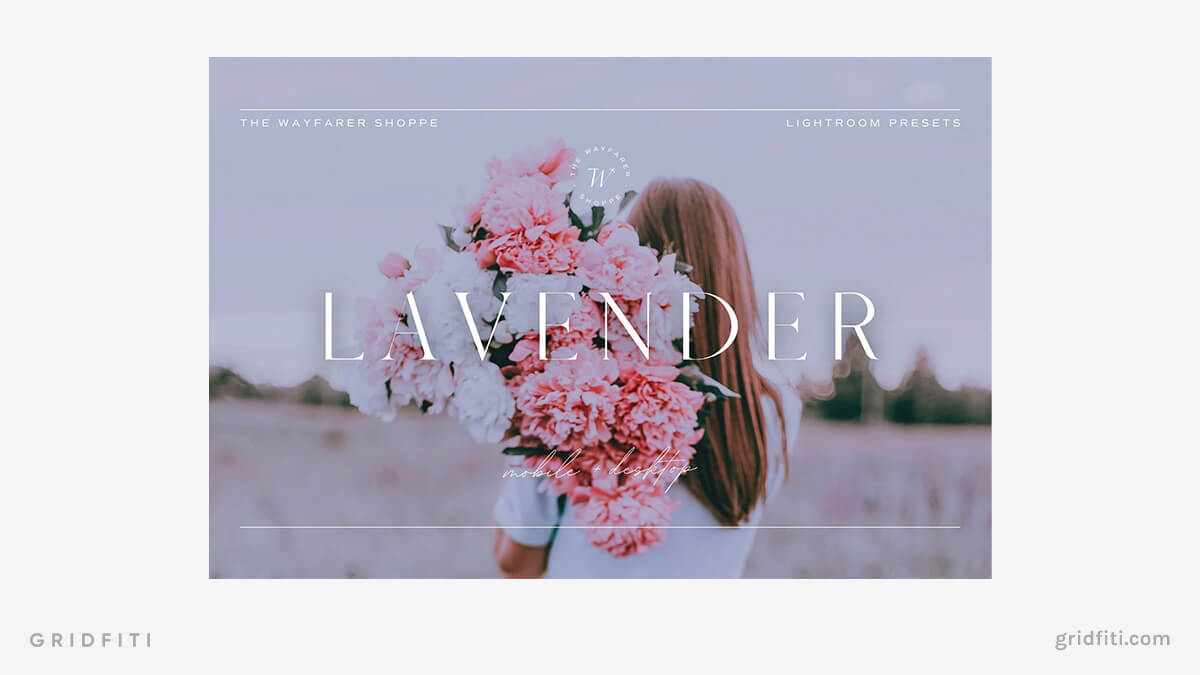 Purple Nights Preset
Bring out the best of your night photos with this purple night photos preset. The single mobile preset is designed to work best with darker photos by highlighting whatever tones remain in your night photos along with a rich purple color cast over your photos. It gives a slightly darker and moodier vibe to the photos overall.
Looking for more presets to suit your nighttime photos? Check out our list of night Lightroom presets!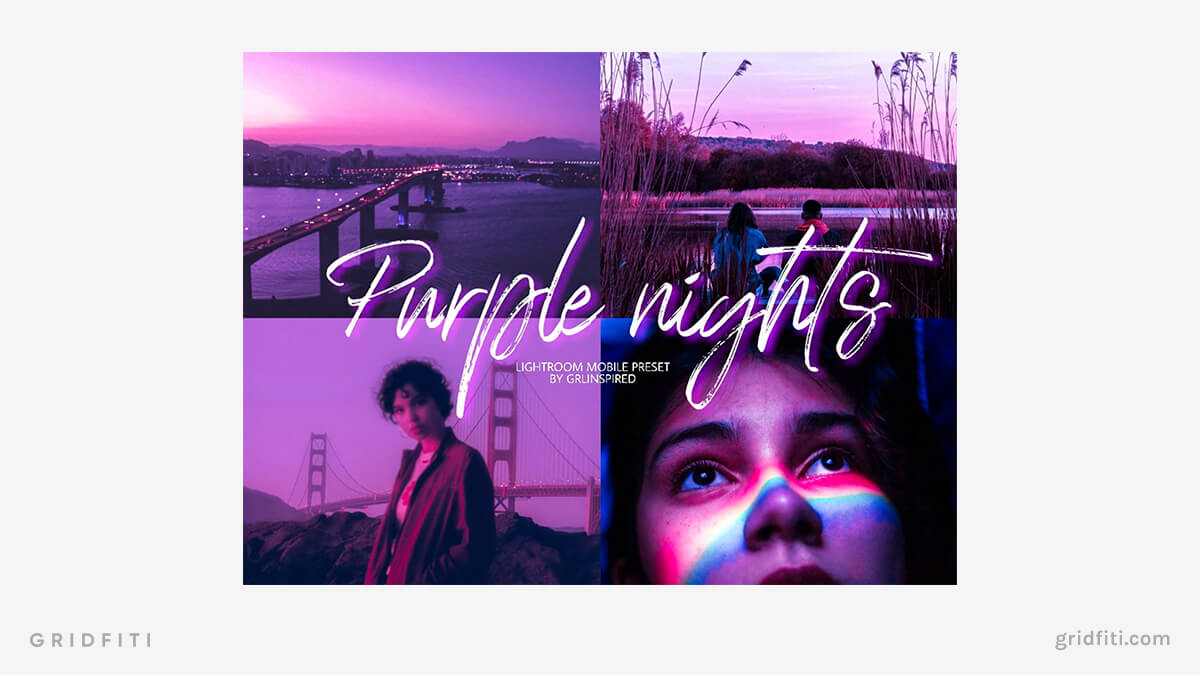 Vibrant Lavender Presets
While other lavender presets prioritize subtlety, this Lavender preset pack comes out strong with the vibrancy! The demo photos are taken in lush lavender fields, but these presets work perfectly with any photo that contains purple colors. 8 presets for desktop and mobile aim to level up your purples while still keeping other tones balanced and intact. Try them out to unlock your purple photos!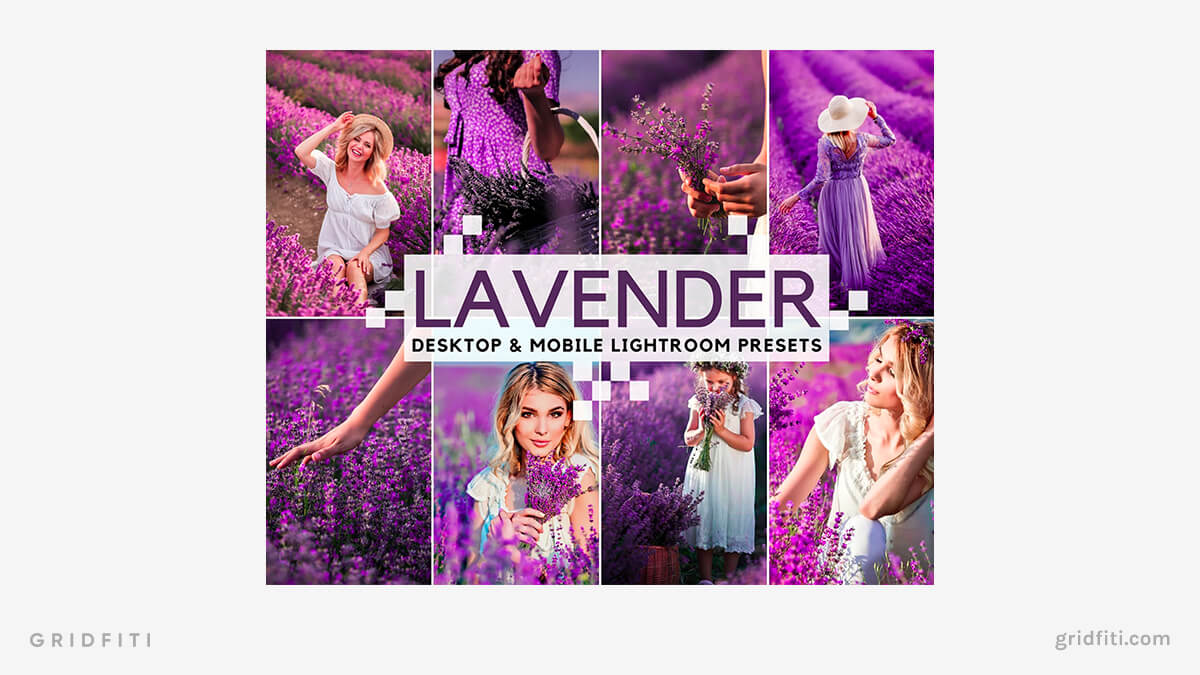 Purple Rain Presets
We have ourselves yet another preset pack that showcases lavender field demo photos, but these edits differ slightly! These 10 presets for desktop and mobile increase the vibrancy of your purple tones but with perfectly balanced highlights and contrasts. Your photos never feel too focused on just purple tones – complementary colors like greens, golds, and greys play a part too.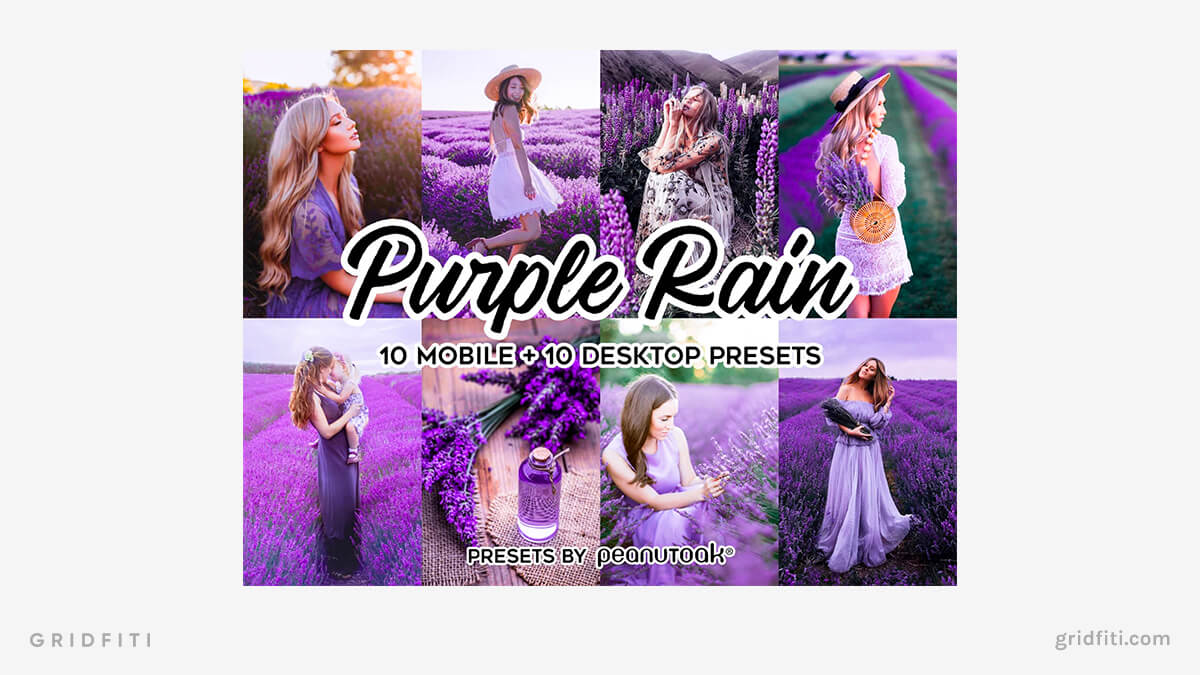 Lilac Purple Presets
Give your photos the Lilac look with these 10 presets for desktop and mobile. These presets bring a more muted purple look that casts a light Lilac color over your photos. They work perfectly with photos that contain tones of purple or any photo that contains bright and light colors. There is a lovely light and airiness to these edits as well – give them a go with your photos!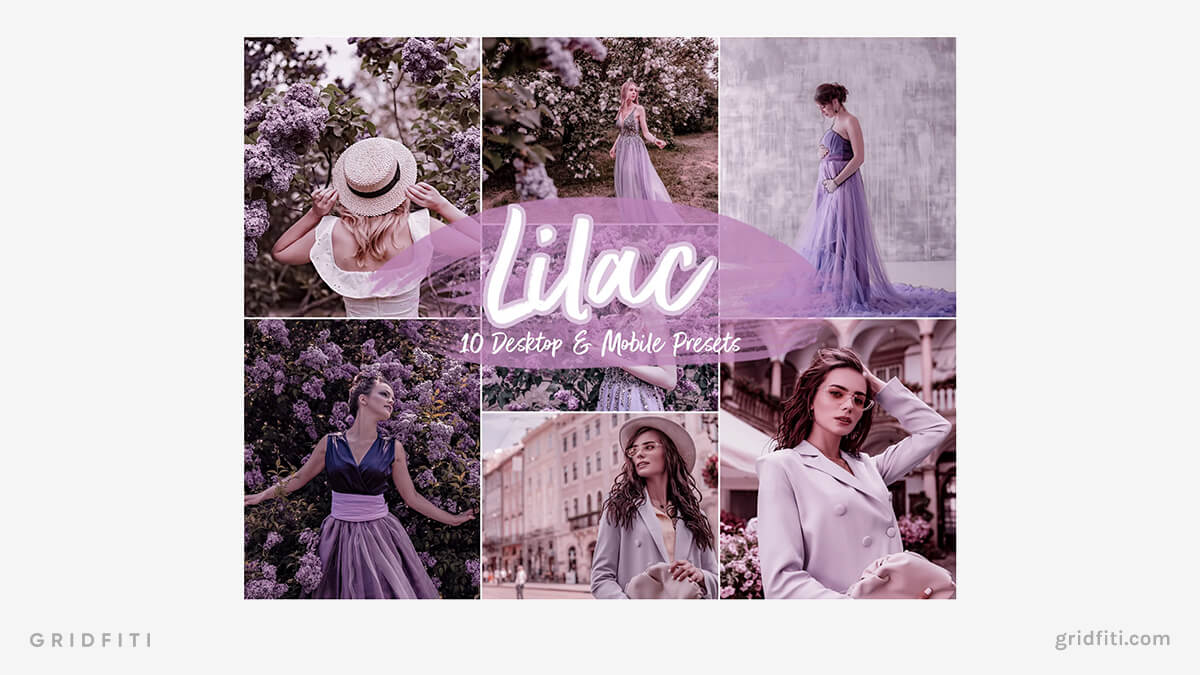 Instagram Purple Filters
Looking for aesthetic pastel tones look to make your feed or blog photos look cohesive? Try out this Instagram preset pack that elevates your purples! The 18 presets for desktop and mobile are designed to brighten up your photos with some increases in the purple tones and then a darkened fade over the top of your photos. They make for a great purple hue'd aesthetic to bring your photos together!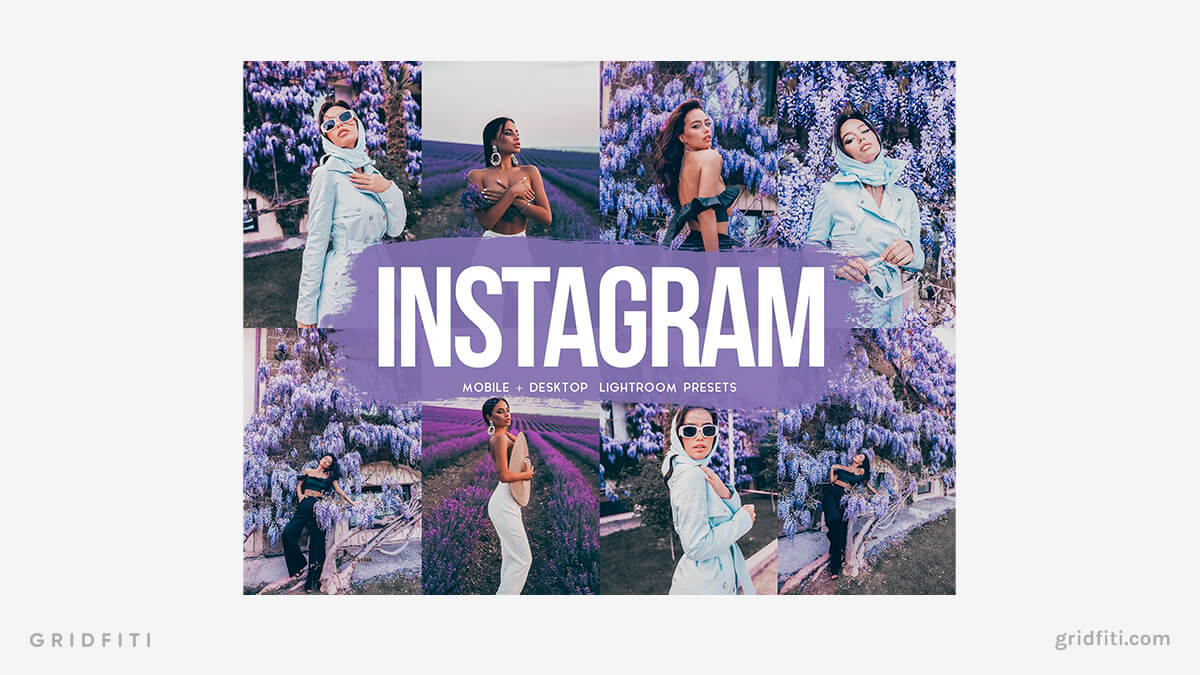 Soft Lilac Presets
The light purples and soft editing styles in this Lilac preset pack are perfect for portraits and nature shots with bright colors. These 5 Lilac presets will bring your photos to life through the color grading that adds purple hues to any photo, regardless of if the photo contains purple or not. It's just a matter of picking and choosing which preset starts off best on your photo, then tweaking the adjustments to your liking!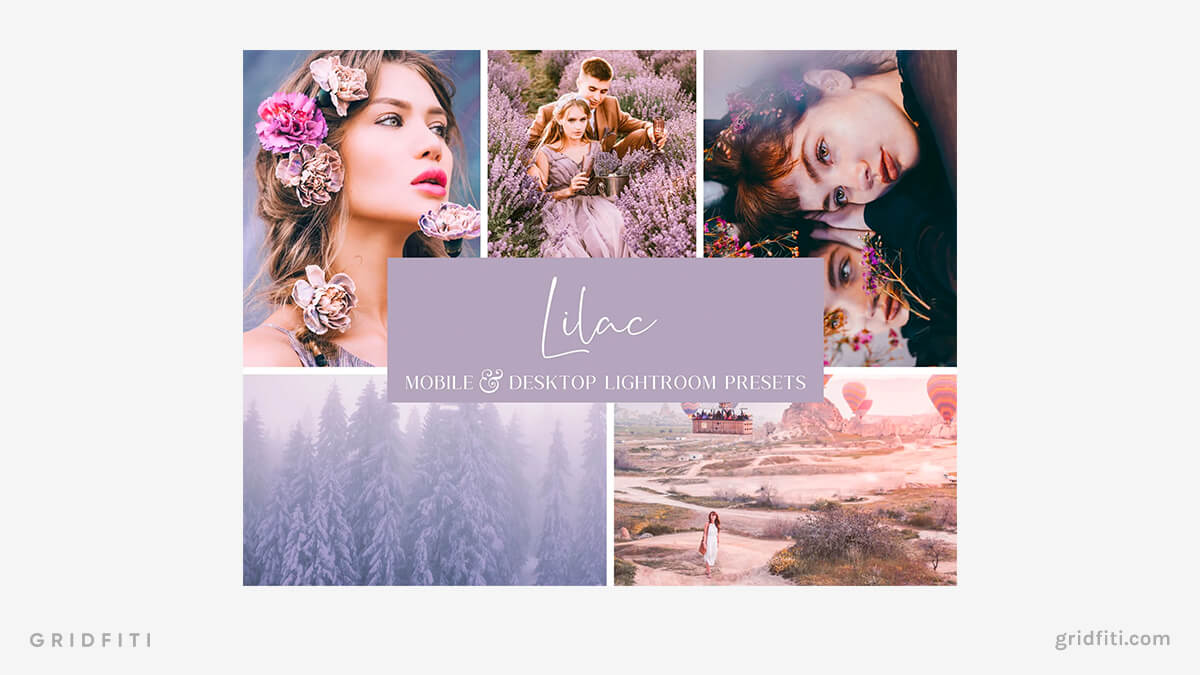 Pastel Dreamy Presets
Give your photos a cohesive dreamy pastel look with these pastel light purple presets! The included 10 mobile presets will give your photos a bright and airy feel with a pastel-like punch of vibrancy that focuses on elevating the purples. Capture photos of your outfits or your day-to-day – as long as there's purple in it, these presets will work just right.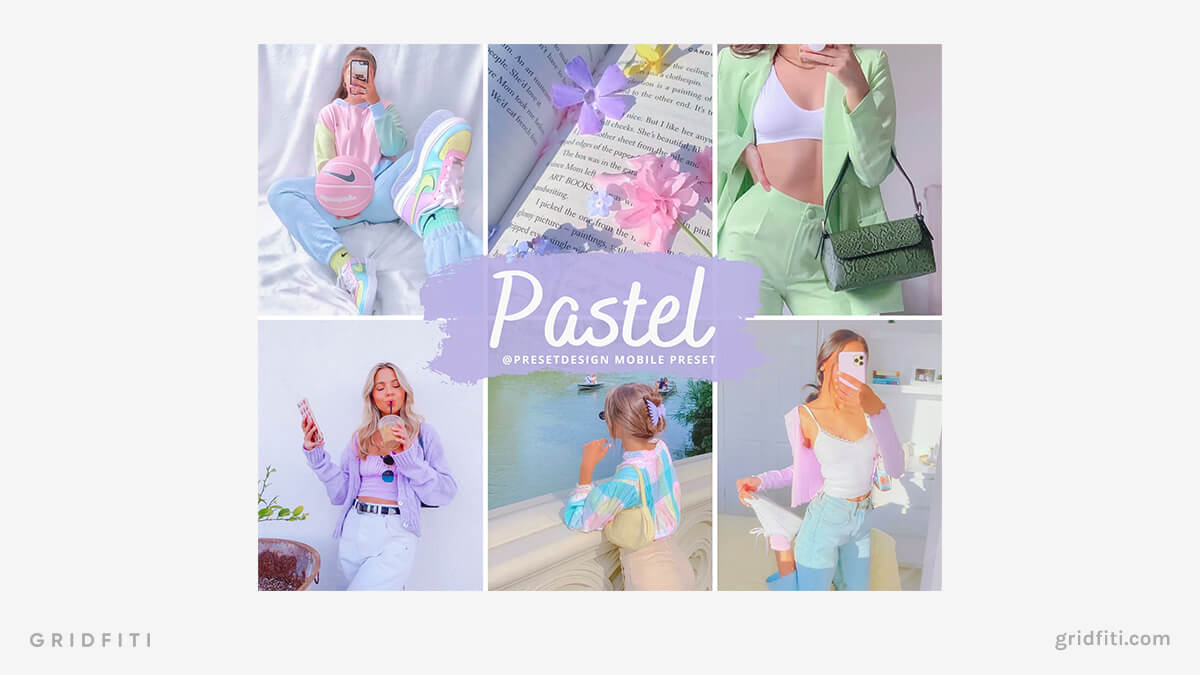 Pastel Purple Presets
Taking more of a monotone approach with the pastel look, these pastel purple presets will not only enhance the purples in your photos, but also turn other colors towards purple! The color grading and hue adjustments on these presets with their hue adjustments can make a blue sky, green sweater, or blonde hair turn to purple with the remaining tones being muted to a neutral white. Try it out to give a funky vibe to your photos!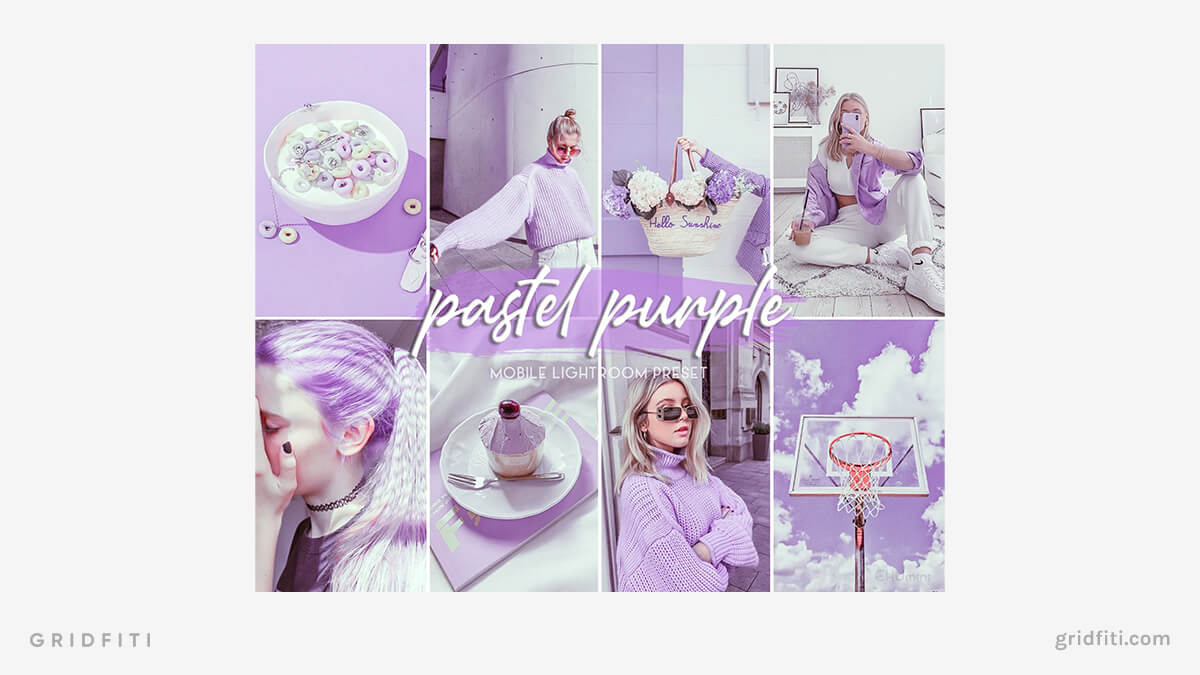 Free Purple Presets
So you've checked out all of these purple presets, but you're not sure which one to commit to? Don't worry because we've listed a few free purple preset options below for you to try and test out before committing to the premium preset options!
Purple Fever Presets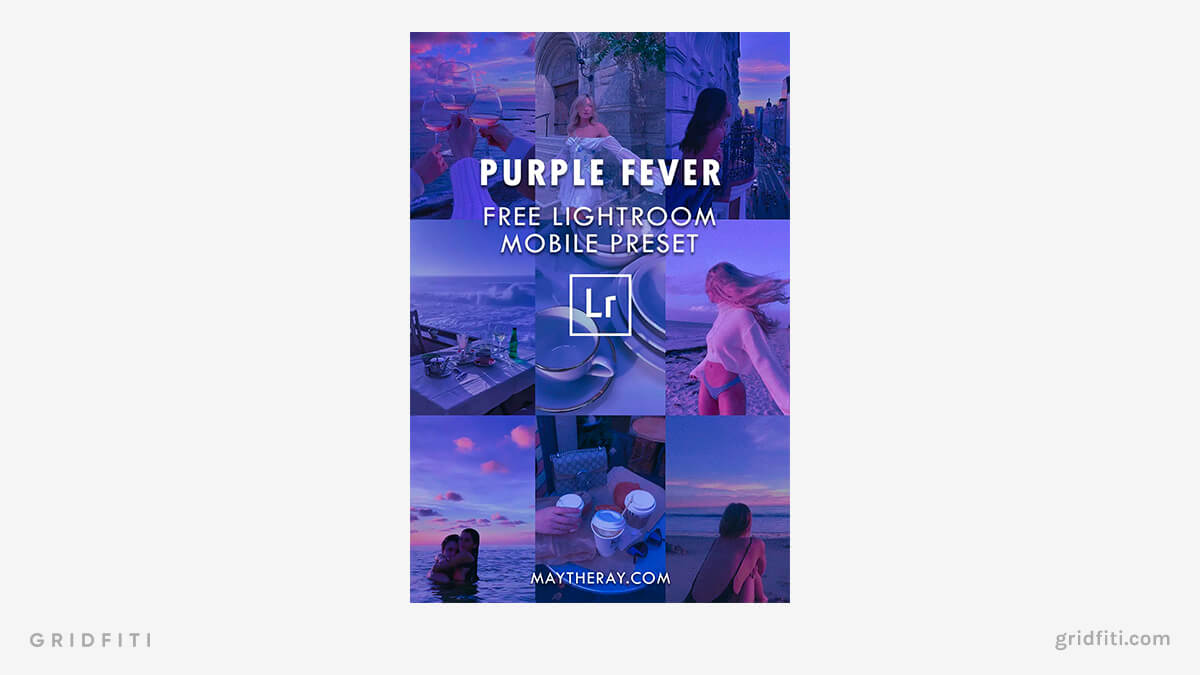 Free Purple & Pink Presets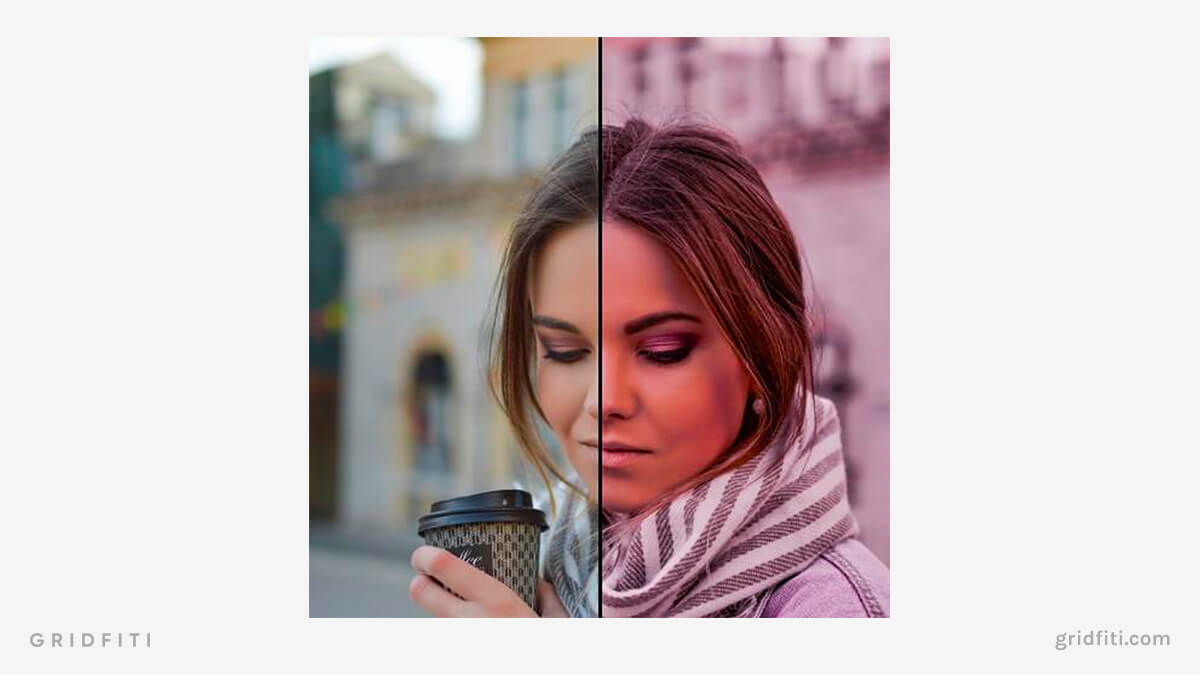 VSCO Pink & Purple Preset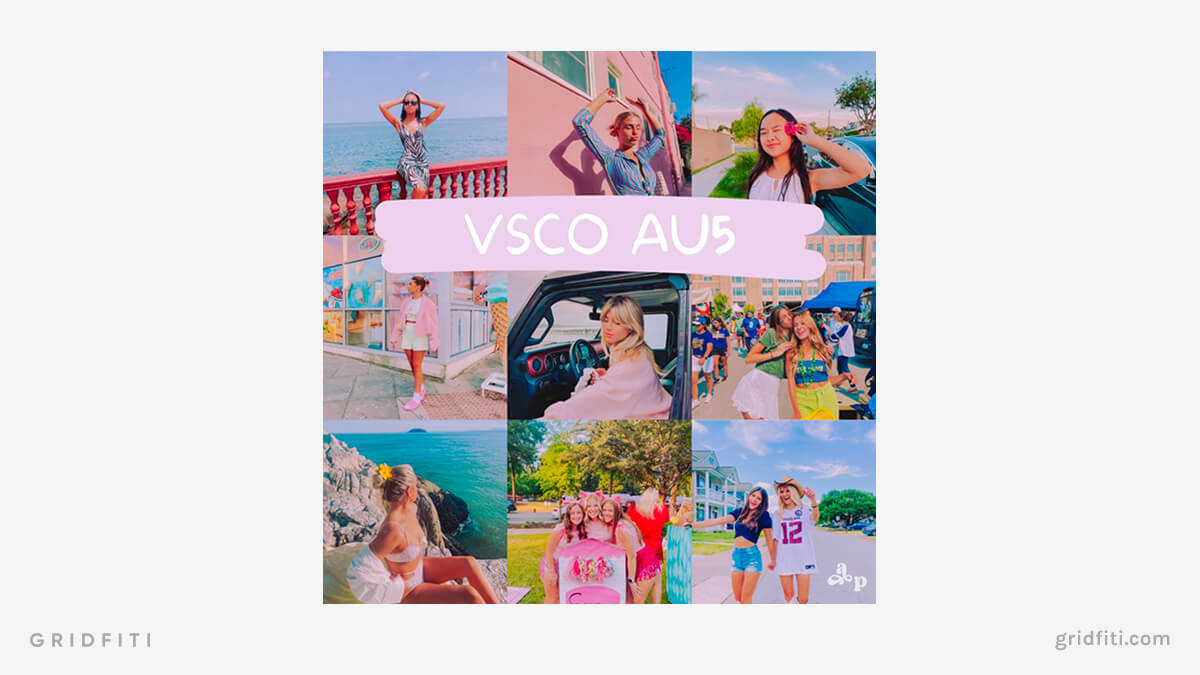 Which one of these purple preset packs are you looking to start with? Are there any you think we're missing in the list? Let us know in the comments below!
Gridfiti is supported by its audience – when you buy something using the retail links in our posts, we may earn a small commission at no additional cost to you. Read more about our affiliate disclaimer.