There's nothing like expressing your own sense of style and fashion through photography. Whether you want to document your fits, model, write a fashion blog or build a cohesive look with your Instagram, you can achieve all this through Lightroom presets!
There are a variety of aesthetic fashion presets ranging from dark and moody to bright and airy, to minimal and neutral. Put together the outfit of your choice, pick the setting you like, snap some photos, and take them to the next level with our curated list of fashion Lightroom presets!
Want more preset guides and tips? Check out our several other preset blog posts, and join our newsletter!
Black Fashion Presets
Black dress, black shoes, and black shades – there's no going wrong with an overall black aesthetic for your fashion photos. Check out these 10 presets for desktop and mobile, which darken the aesthetic of your photos. Blacks are made richer while exposure and shadows are balanced very subtly. If your photos contain any warmer colors like skin tones, wood, or beige, the color grading perfectly ties those tones together with the black aesthetic. Give these presets a try!
For more presets like this, don't miss our full round-up of black Lightroom presets.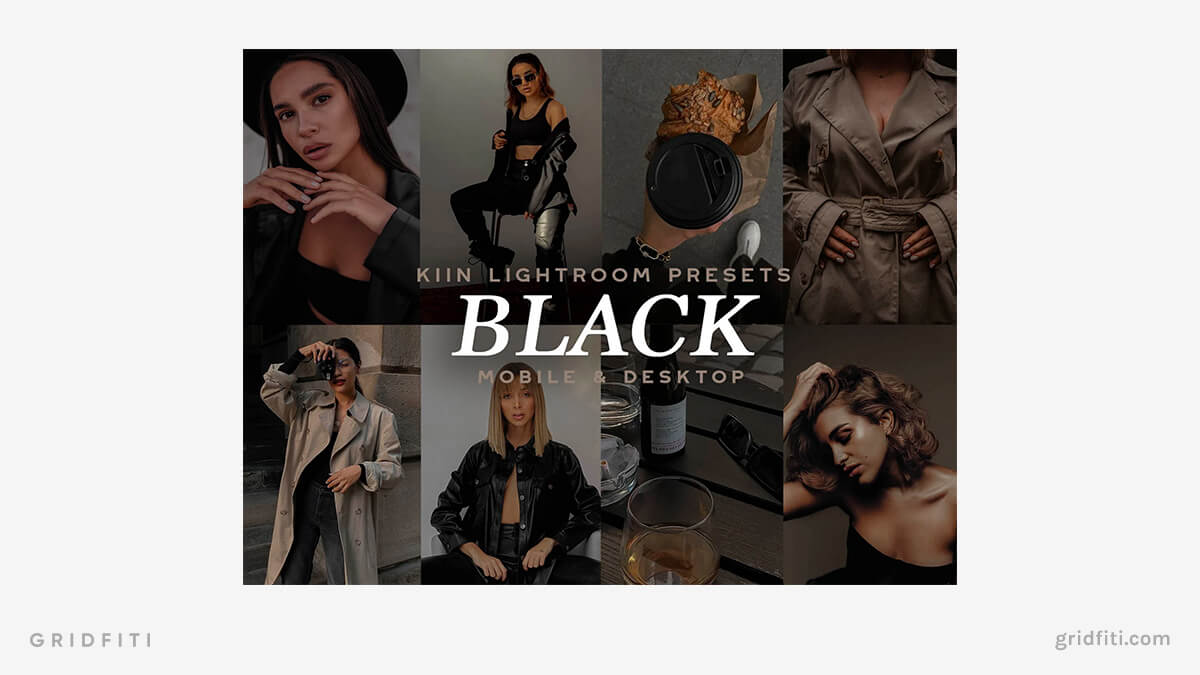 Minimalist Fashion Presets
These minimalist presets bring a natural and "no filter" vibe to your photo edits. Try out the 5 presets for desktop and mobile on your outfit pics. There's an overall darkened look to the edits, with saturation being dialed back a bit. These presets are great if you're looking to achieve a cohesive look for your IG feed or blogging pics.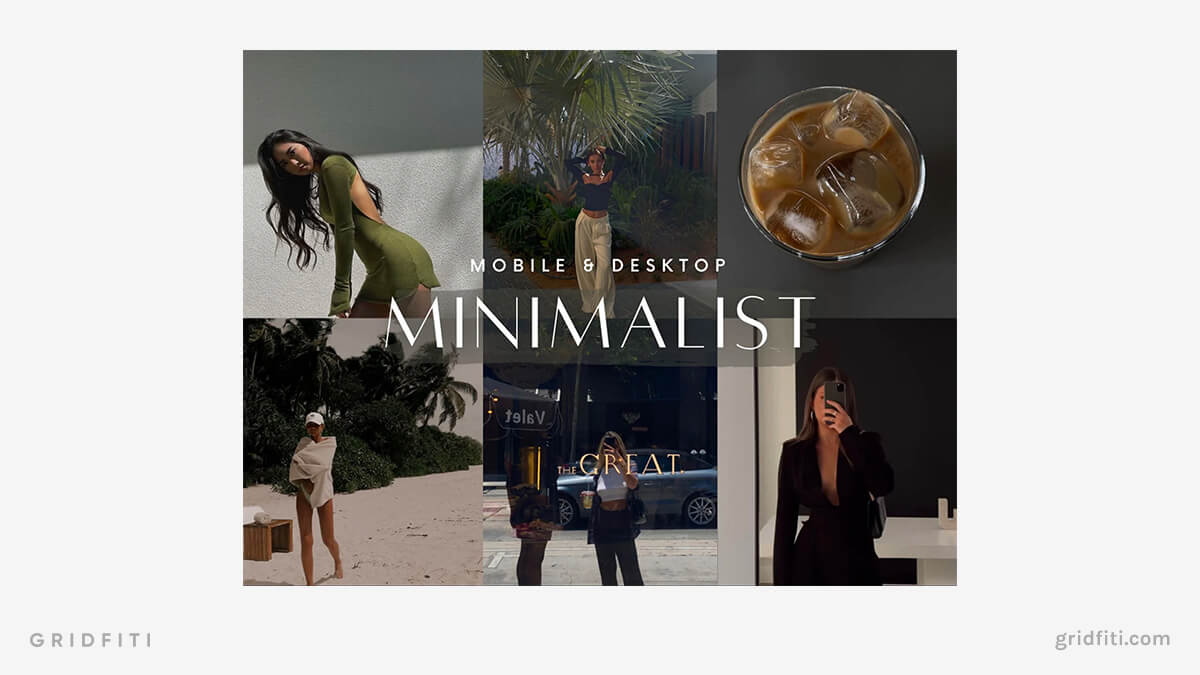 Luxury Aesthetic Presets
Give your fashion photos a luxury aesthetic with these 10 presets for mobile. They're designed with on-the-go use in mind as you capture your day-to-day outfits. The edits are subtle, focusing on balancing the tones out for a muted look. Skin tones and warm tones are left untouched, and the rest is history. Try them out with your pics and tweak them to your liking!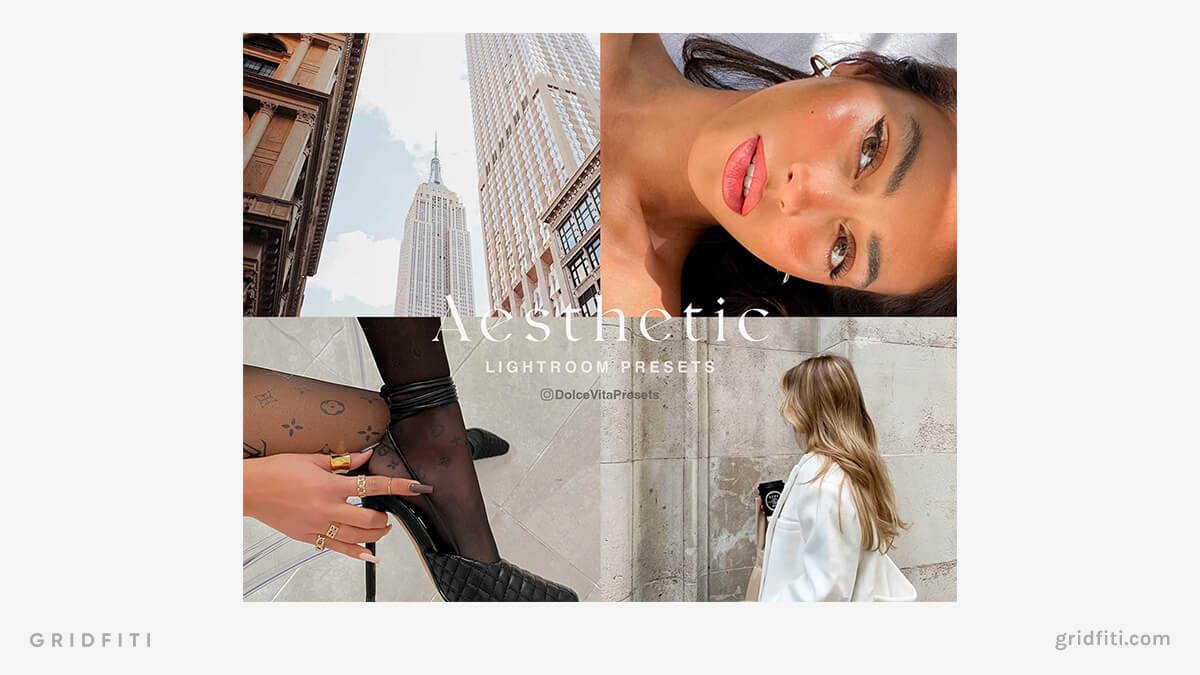 Natural Chic Presets
A Natural Chic look straight out of the iPhone is something we can always get behind. Try out these 8 mobile presets to elevate your fashion pics, lifestyle pics, and general day-to-day moments. The tones are muted subtly, with a natural warmth being added. Ideal colors you'll want with this preset are white, beige, and green – there's a lovely earthy look to it all, which works great with fashion pics!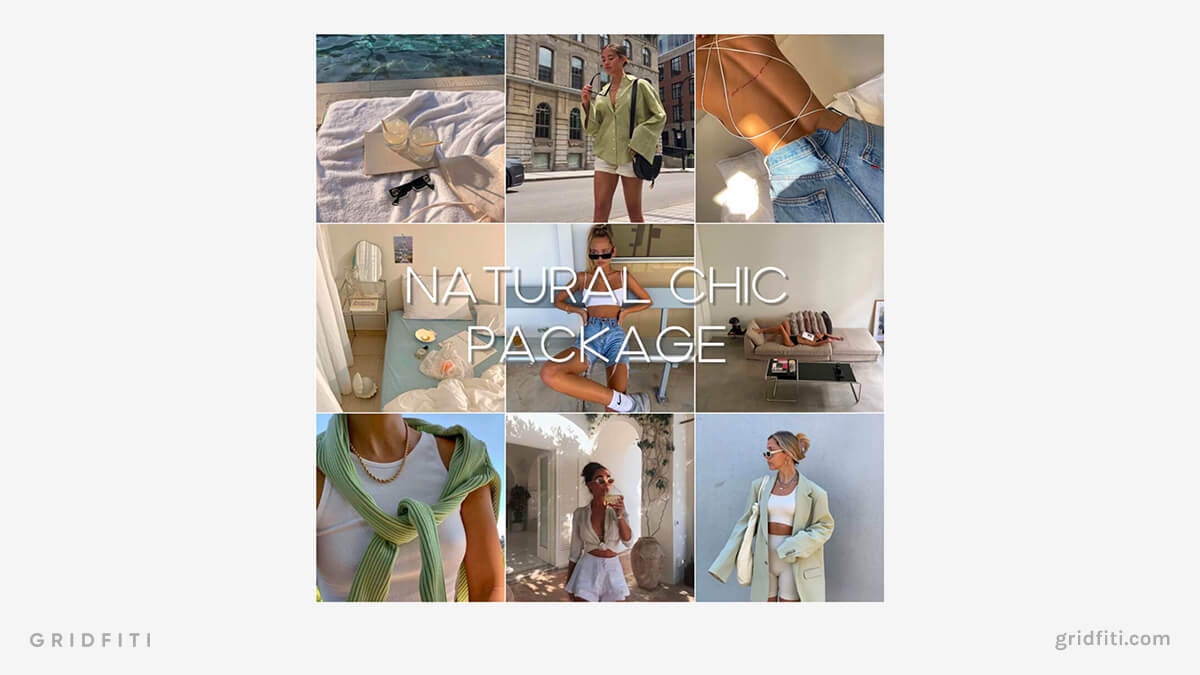 Vibrant Fashion Presets
Celebrate the colors and vibrancy of your outfits with this Vibrant Fashion preset pack. These 10 presets for desktop and mobile will give you all the options to bring out the best in your outfits. Whether red, blue, green, or yellow, each of these presets serves a purpose in accentuating the vibrancy of your outfits while preserving the hues of skin tones. Try them out and tweak them to your liking!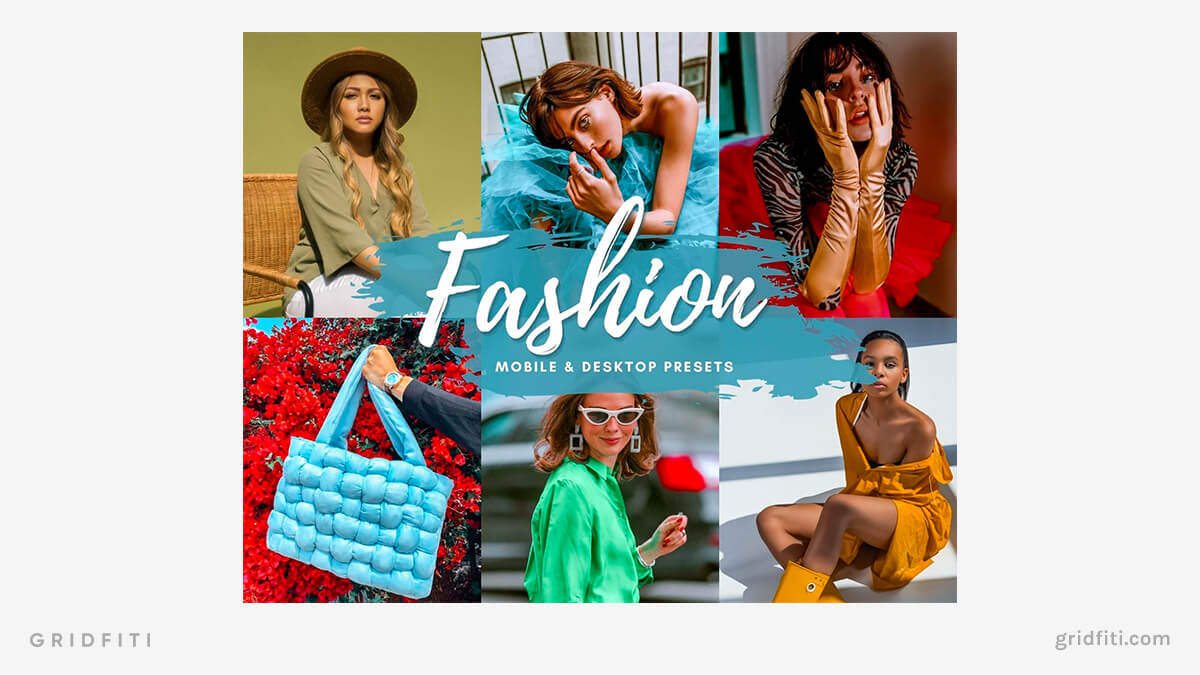 Editorial Fashion Aesthetic Presets
Looking like something out of an editorial studio shoot, this Editorial Pro preset can elevate your fashion photos, making them look straight out of a magazine! The edits are designed professionally to bring out the best of portraits and add pops of color to your outfits. Get your studio shoot going and give the editing a try with these presets!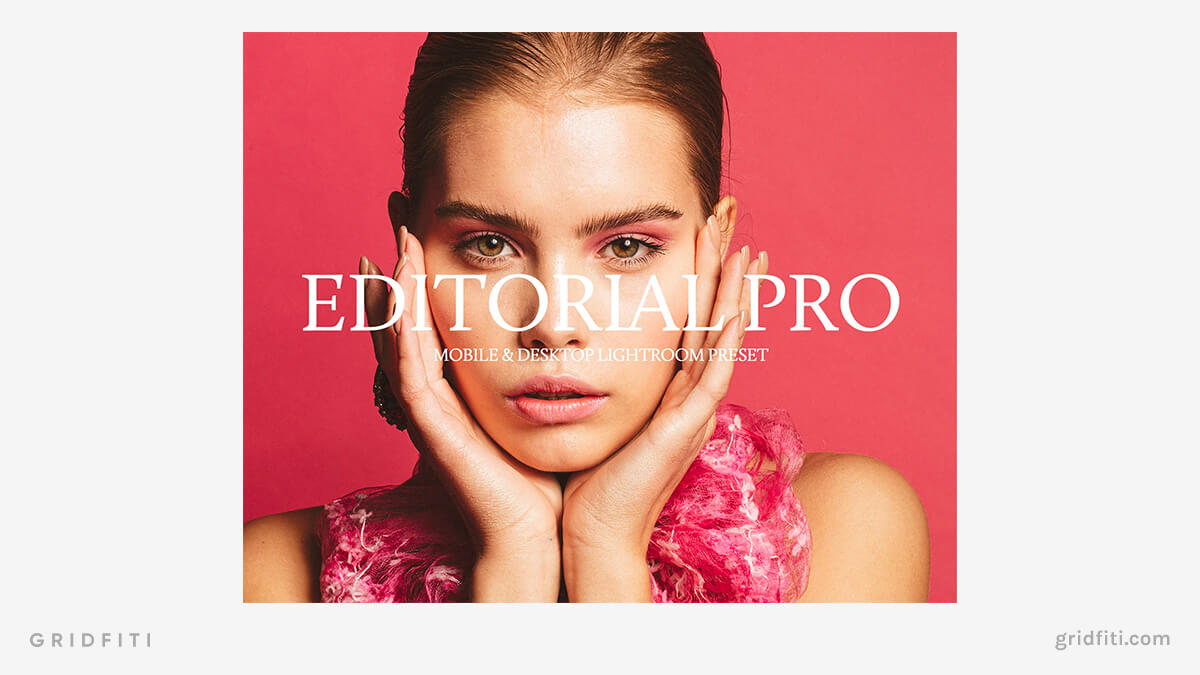 Muted Fashion Preset
We love the muted neutral tone aesthetic that this preset brings to fashion photos. It's a perfect one-click solution for editing your fit pics taken in monotone environments with neutral-toned outfits. Blacks, whites, greys, and beiges are your best friends with this preset!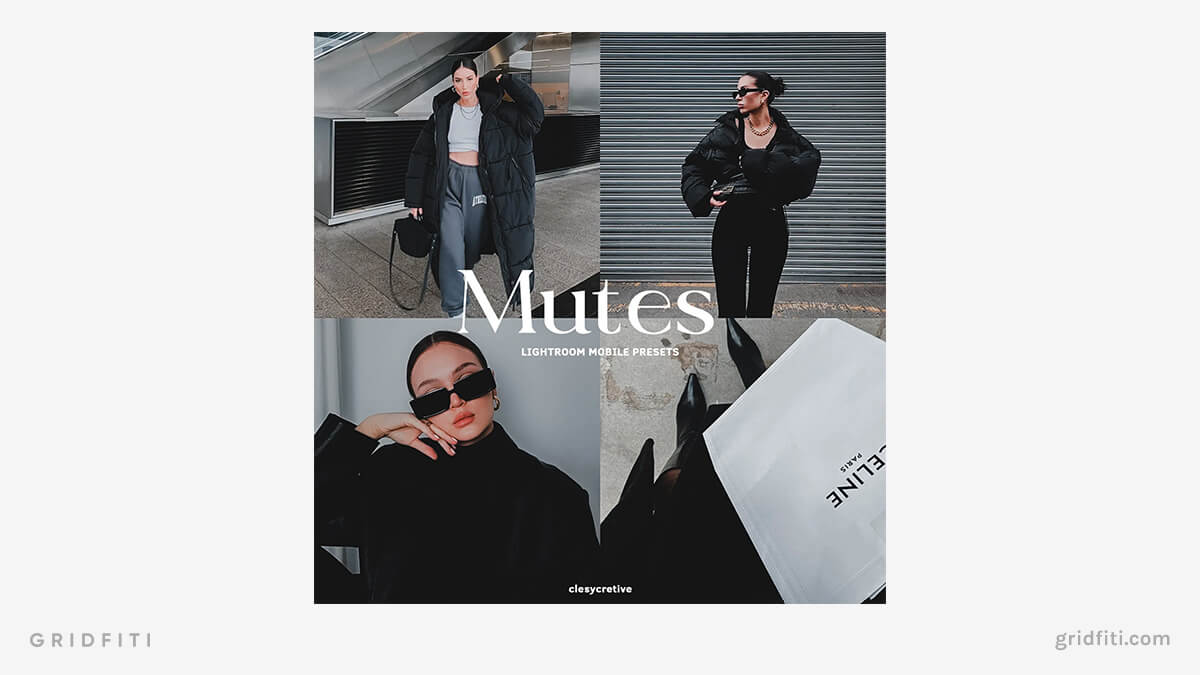 Selfie Preset Pack
Got some selfies or self portraits that need some spicing up? Try out this Selfie preset pack, which contains 5 presets for desktop and mobile. The presets add a clean and natural look to your fashion photos while still keeping the tones beautiful and popping! They're perfect for IG influencers, travel bloggers or anyone who is trying to showcase their fashion shots!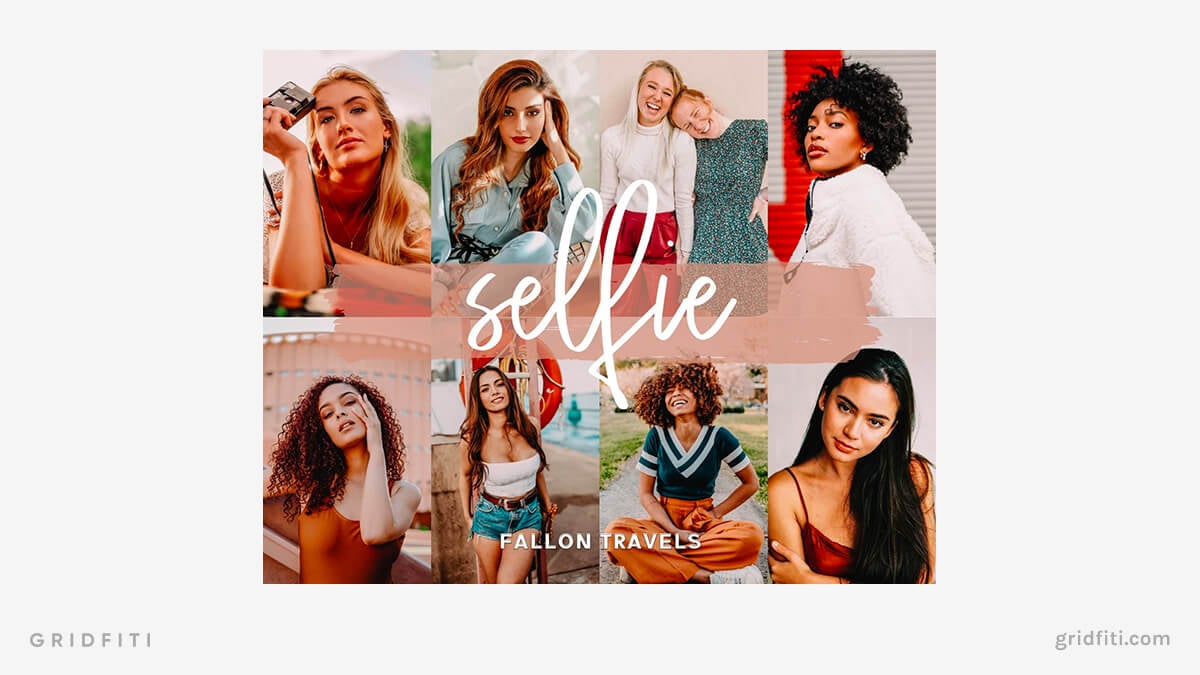 Glamour Lightroom Presets
Your lifestyle and fashion photos will thank you with these glamour presets for desktop and mobile. There's a sophisticated look to the 12 presets for desktop and mobile in this pack – the color grading is perfect for outfits that are made up of neutral tones like black, white and beige. Capturing these outfits in soft lighting and generally neutral environments is what these presets are made for. Try them out!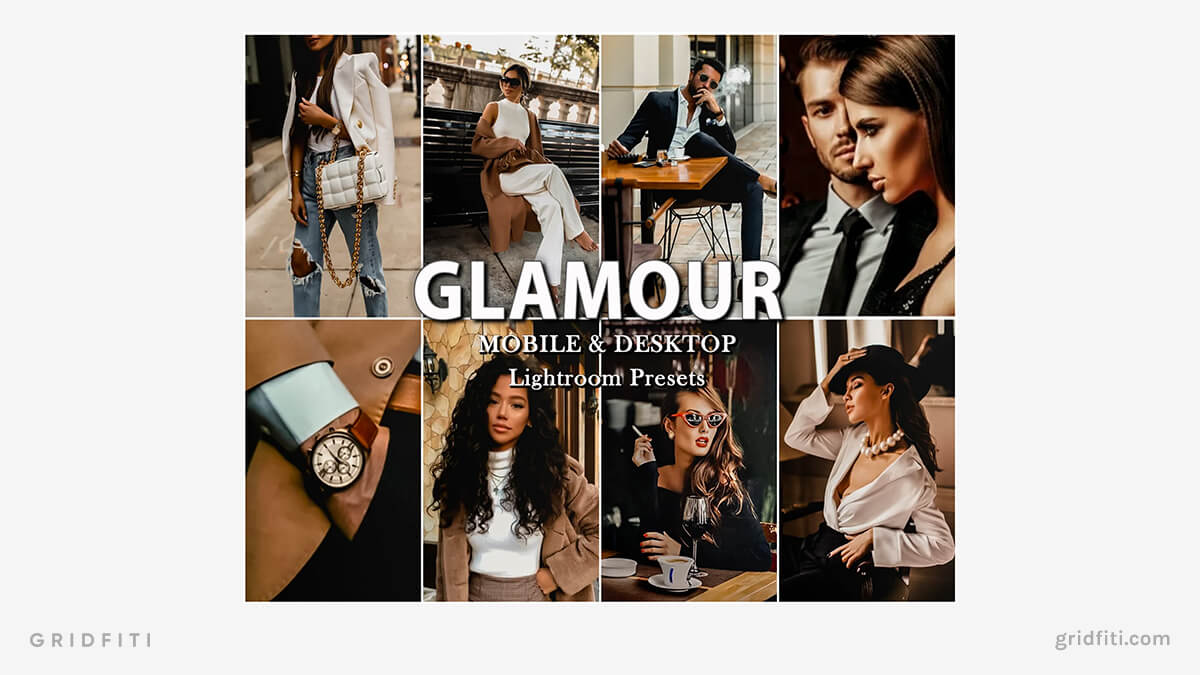 Free Fashion Presets
There are lots of fashion presets out there to choose from, so picking the right one can feel quite daunting. Check out a few of these free fashion preset options below to test the waters before you choose a premium set!
Free Vibrant Fashion Preset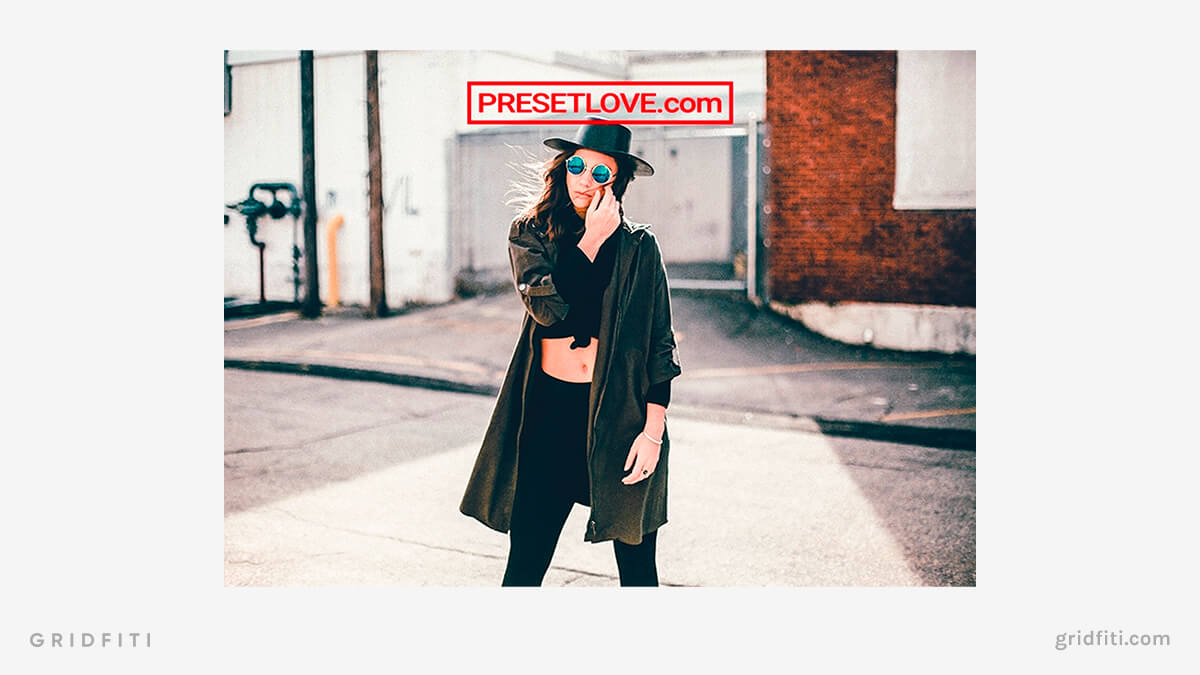 Free Glamour Preset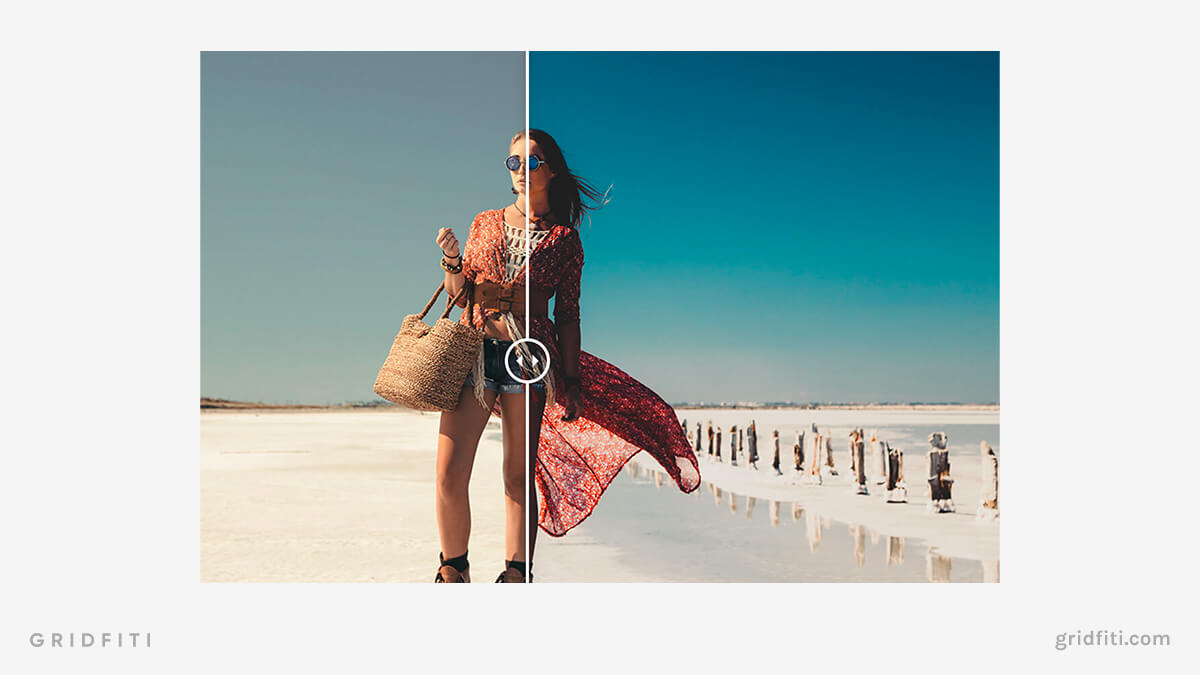 Free Saturated Portrait Preset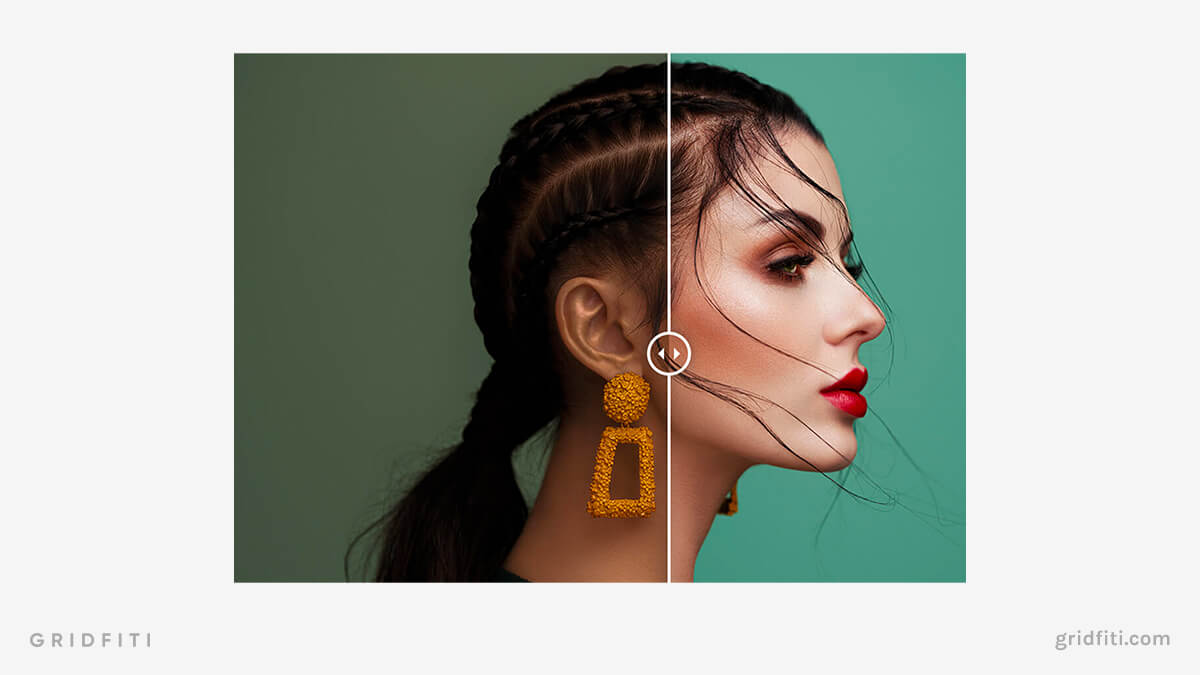 Free Matte Portrait Preset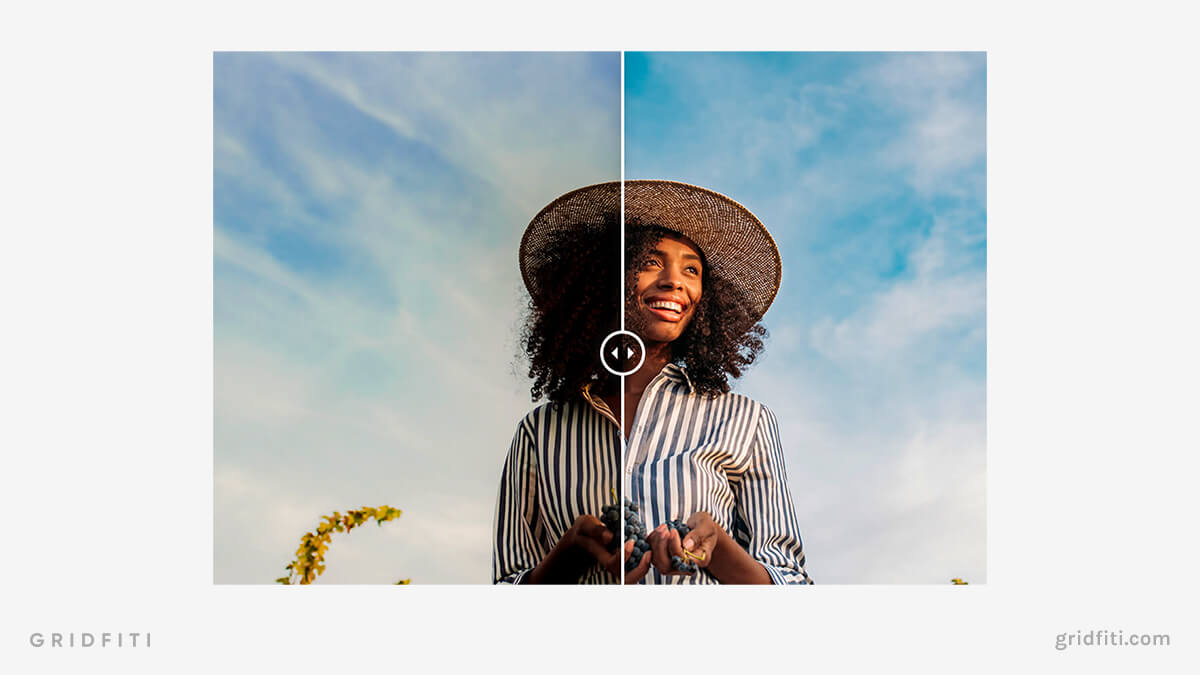 Free Moody Fashion Preset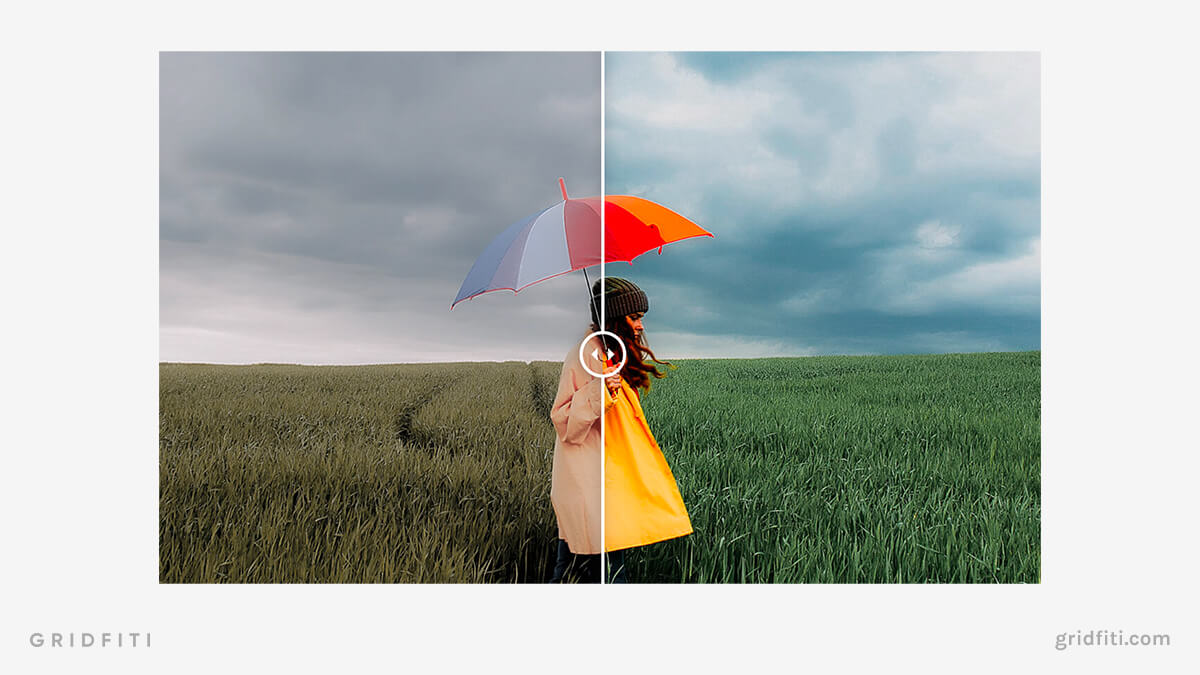 What are your thoughts on our list of fashion Lightroom presets? Are there any others that you think we should include? Let us know in the comments!
Gridfiti is supported by its audience – when you buy something using the retail links in our posts, we may earn a small commission at no additional cost to you. Read more about our affiliate disclaimer.